Grey's Anatomy: Show Details Behind the Scenes
"Grey's Anatomy" keeps fascinating its numerous fans for 16 seasons in a row! While we might think that every cast actor fits perfectly into his character's shoes, some of them made dramatic changes to initial casting and plot plans. Can you imagine Bailey played by a short blonde or Derek portrayed by an afro-american actor from the cast? Here are some interesting behind the scenes details that shaped "Grey's Anatomy" into the show we all enjoy watching.
---
Another McDreamy
Now it seems almost impossible to believe, but a heartthrob Derek Shepherd first was to be portrayed by Isaiah Washington! Before getting a role of Dr. Preston Burke, Isaiah Washington was set to play the McDreamy role. But Ellen Pompeo had the final say, as she refused to play Isaiah's love interest. Ellen admitted that she wasn't fond of that idea as it was too similar to her real-life relationship with Chris Ivery, her husband. 
"Shonda really wanted to put a black man in the mix. I didn't think they were really going to put an interracial couple on the show and I didn't want him. It was too close to home."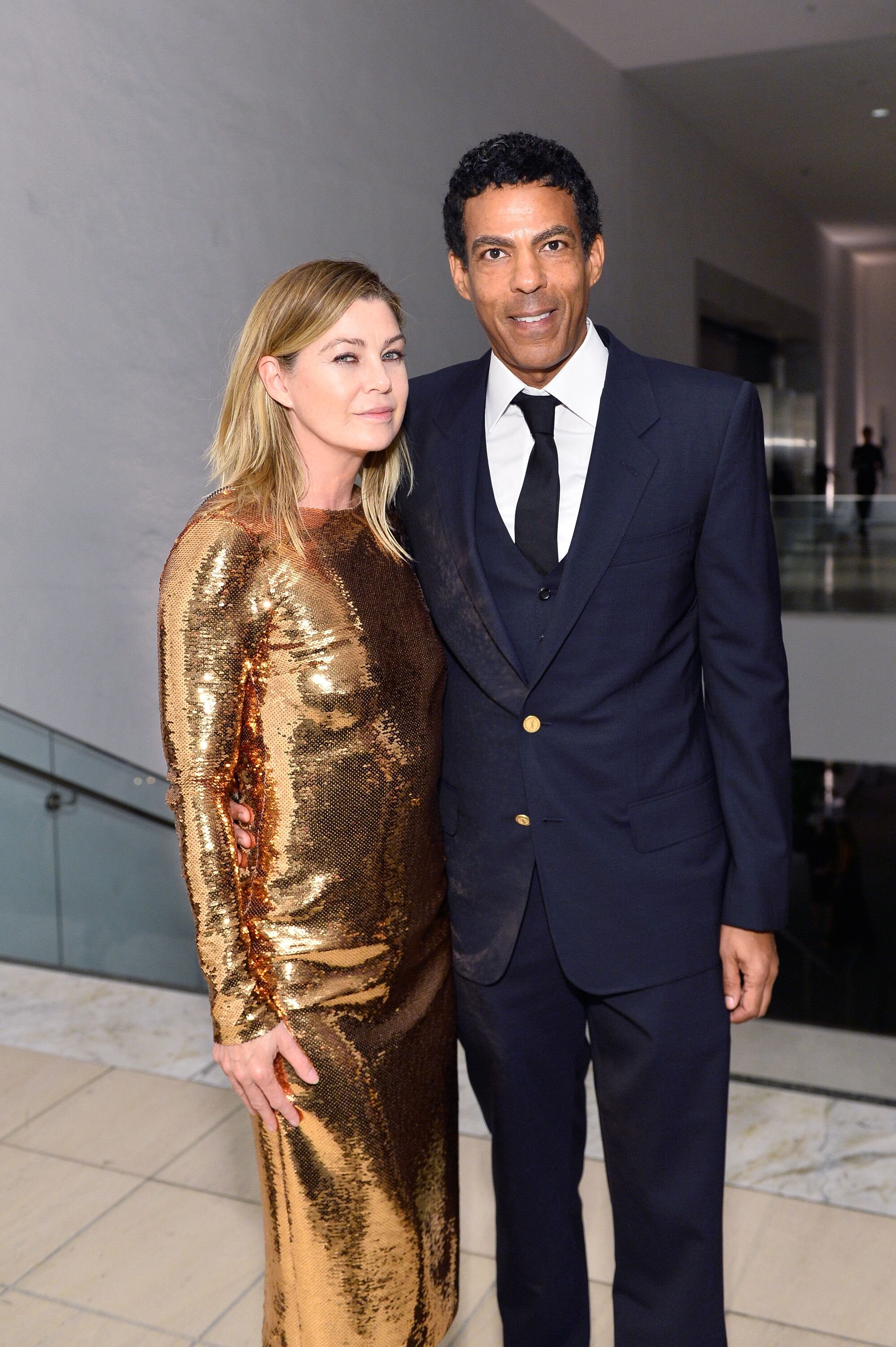 ---
But Washington was not the only option for McDreamy's character. Rob Lowe recently revealed he too was offered the role of Derek Shepherd, but he ultimately turned it down to do another medical drama called "Dr. Vegas". Unfortunately that show only ran for 10 episodes, but it sounds like it was all meant to be in the end. Patrick Dempsey did make a perfect fit for the character we all miss!
Derek and Meredith had no idea
Derek's marriage to his first wife, Addison, gave us so many reasons to worry in the early seasons of "Grey's Anatomy". But as it was revealed, even the cast had no idea about such an "insignificant" detail. Patrick Dempsey himself was greatly surprised to find out that his character initially had a spouse. As he shared in an extra from season one's DVD set: "You really don't know what's going to happen from day to day most of the time."
"Stuff is always being rewritten and changed and storylines are being revealed to you. You really have to think on your feet. I didn't know I was married until halfway through."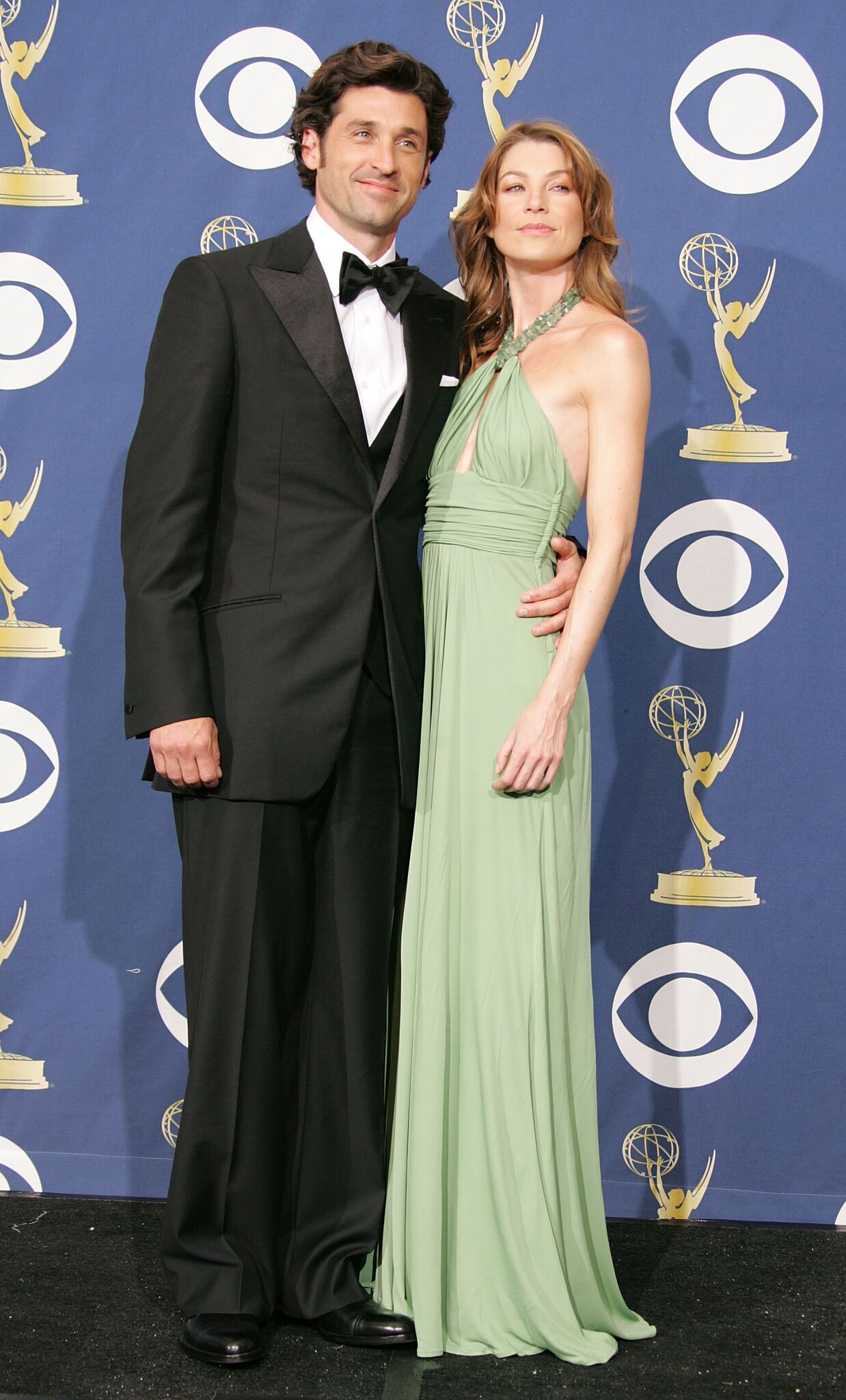 ---
So that's why Derek Shepherd was so good at pretending he was single! Ellen Pompeo only found out about such an unexpected turn of events at the end of the first season, and as well as her character, Meridith Grey, she had no idea about Derek's marital status. 
"They didn't tell me that was coming," Pompeo said. "I was very surprised."
Whose organs are these?
Have you ever wondered where the materials for the show come from? It is unlikely that the creators of "Grey's Anatomy" use human organs for requisite. The answer was quite simple, and the mystery was revealed by Sarah Drew: "We work with Bovine organs, which is cow's organs."
"The smell is repulsive and makes us all gag. And we use an actual soldering tool to solder the organs. It smells like burning flesh."
---
Sounds like a not very satisfying process, but the actors get used to it. And in case you wondered what the bloody liquid is made of... Well, there is blood, but it's not human.
Lexie created the plot of her own death
Chyler Leigh's departure from "Grey's Anatomy" became one of the most tragic plot twists of the show. When Chyler decided to leave, the actress wrapped up Lexie's storyline on her own terms — but that does not imply filming the scene of her death was a total dream. 
"It was cold. We were up at Big Bear and at one point it had snowed. Then it would rain and be sunny and hot. I never died before [on camera]. That sounds funny saying that. I think everyone has an emotional wellspring and that happened to be a moment where I was sprung."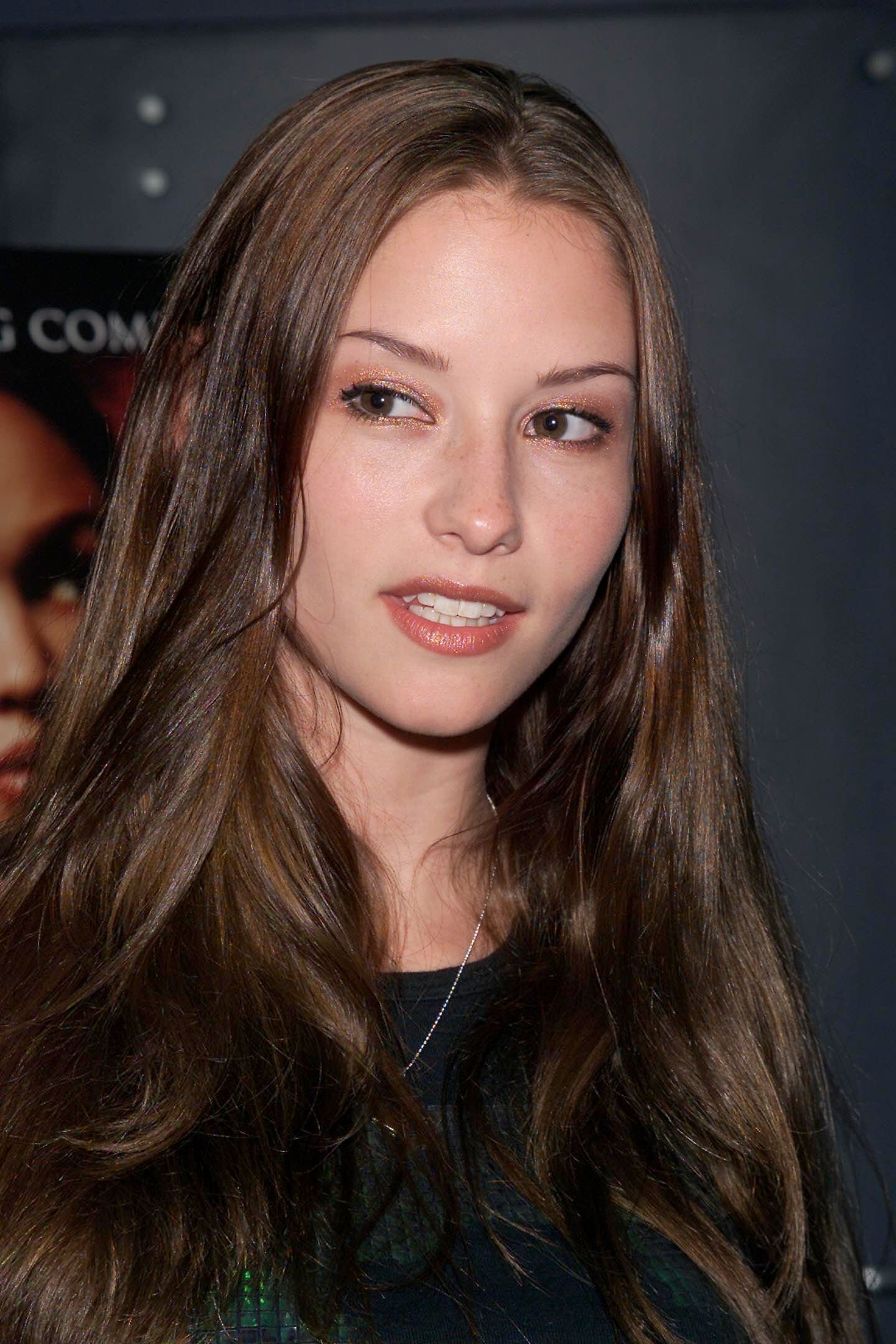 ---
As all eyes were on Leigh during the final scenes, the actress quickly realised that she could call the shots to make herself comfy. 
"Everybody was very accommodating — the crew, cast. And I opted to stay underneath [the wreckage] for the most part over two days rather than trying to get in and out," she explained.
And if that's not an example of an actor's dedication to his job, what is? Well done, Chyler!
Another Miranda Bailey
Baliey was another character, whose role was almost given to a different actress. But fortunately it was Chandra Wilson who landed it. It took a long for Wilson to be cast as Dr.Miranda Bailey, because the character was originally described in Rhimes' script as a "short, white, blonde" woman. As Shonda shared, Chandra Wilson blew off all the doubts:
"Honestly the reason we were so reticent about talking to her after she auditioned in L.A. was because she was perfect. We thought if we spoke to her we would all convey, 'Oh my god please we want you,' as opposed to letting things happen the way they're supposed to."
---
So who do you think could have played Bailey instead of Wilson? Sandra Oh originally auditioned for that role, but she followed her manager's advice and walked out of screen tests with intentions to portray Yang. "That's the antagonist. I want to play that," she recalls. But Christina Yang wasn't the antagonist for very long, and she became another character that is greatly missed by the show's fans.
Pregnant actresses 
Sometimes an actress' pregnancy can be written into a script quite well, but in some cases the show creators have to find ways to hide the belly. For example, that happened to "Grey's Anatomy" leading actress, Ellen Pompeo, who was expecting at the beginning of Season 6.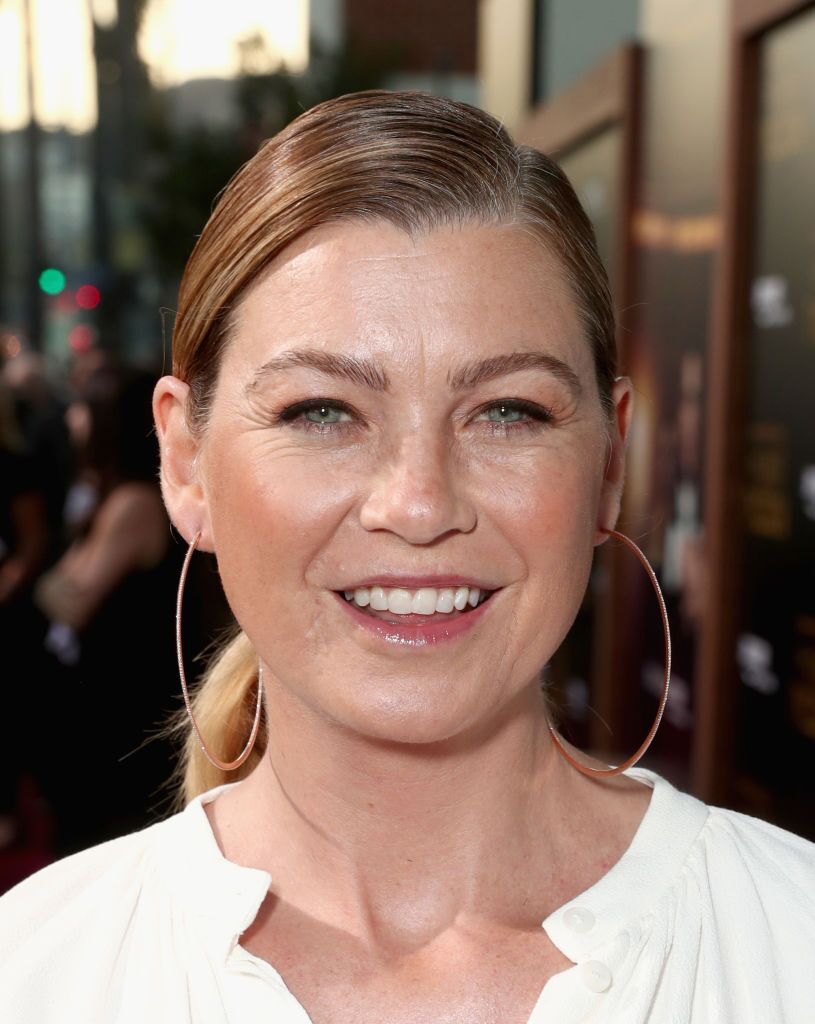 ---
The show's crew started filming her only from the back, from the neck up, or sitting down. But eventually, the scriptwriters came up with a twist of Meredith donating a part of her liver to her father and ending up in a hospital bed.
Jessica Capshaw's character broke our hearts by leaving for a mission in Africa — but that only happened because the actress actually had to go on maternity leave. When Jessica got pregnant again, the creators decided to skip the Africa mission, and use the standard methods instead. Jessica wore dark clothes, her belly was often covered by some other objects, and the actress was usually filmed sitting down.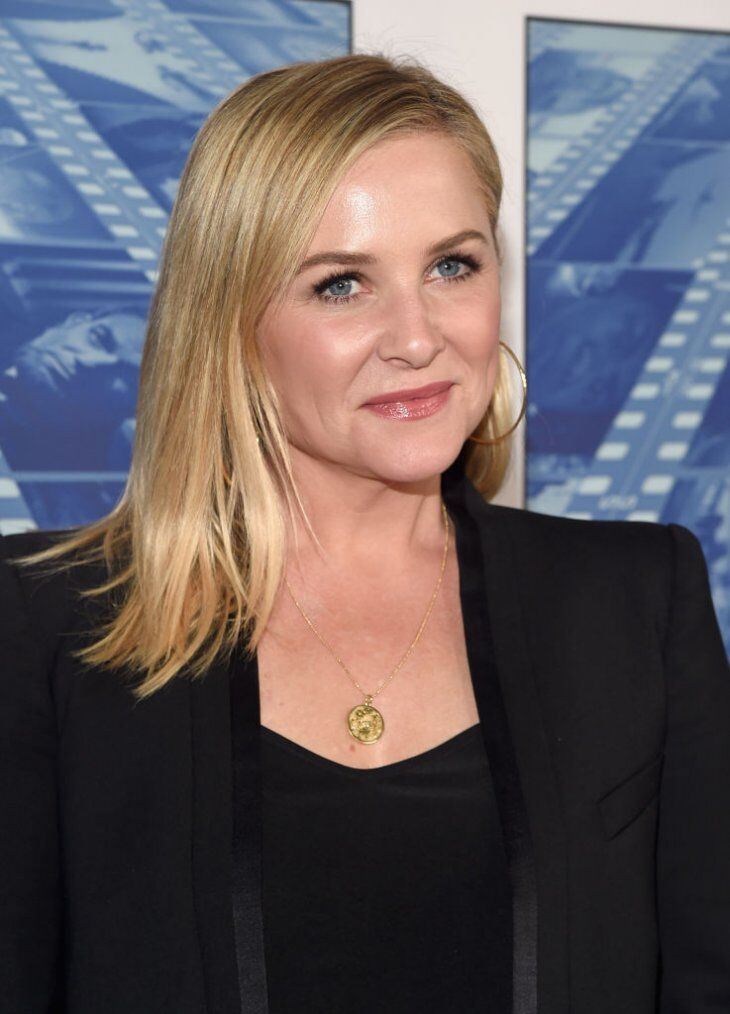 Chandra Wilson's and Sarah Drew's pregnancies were actually written into the plot. Sarah filmed April's birth scene and just 13 hours later she started the labor process herself! We can't imagine how hard it must be for a very pregnant woman to act out a birthing scene. Wasn't Drew afraid of actually giving birth to the baby right there and then? Good job, Sarah!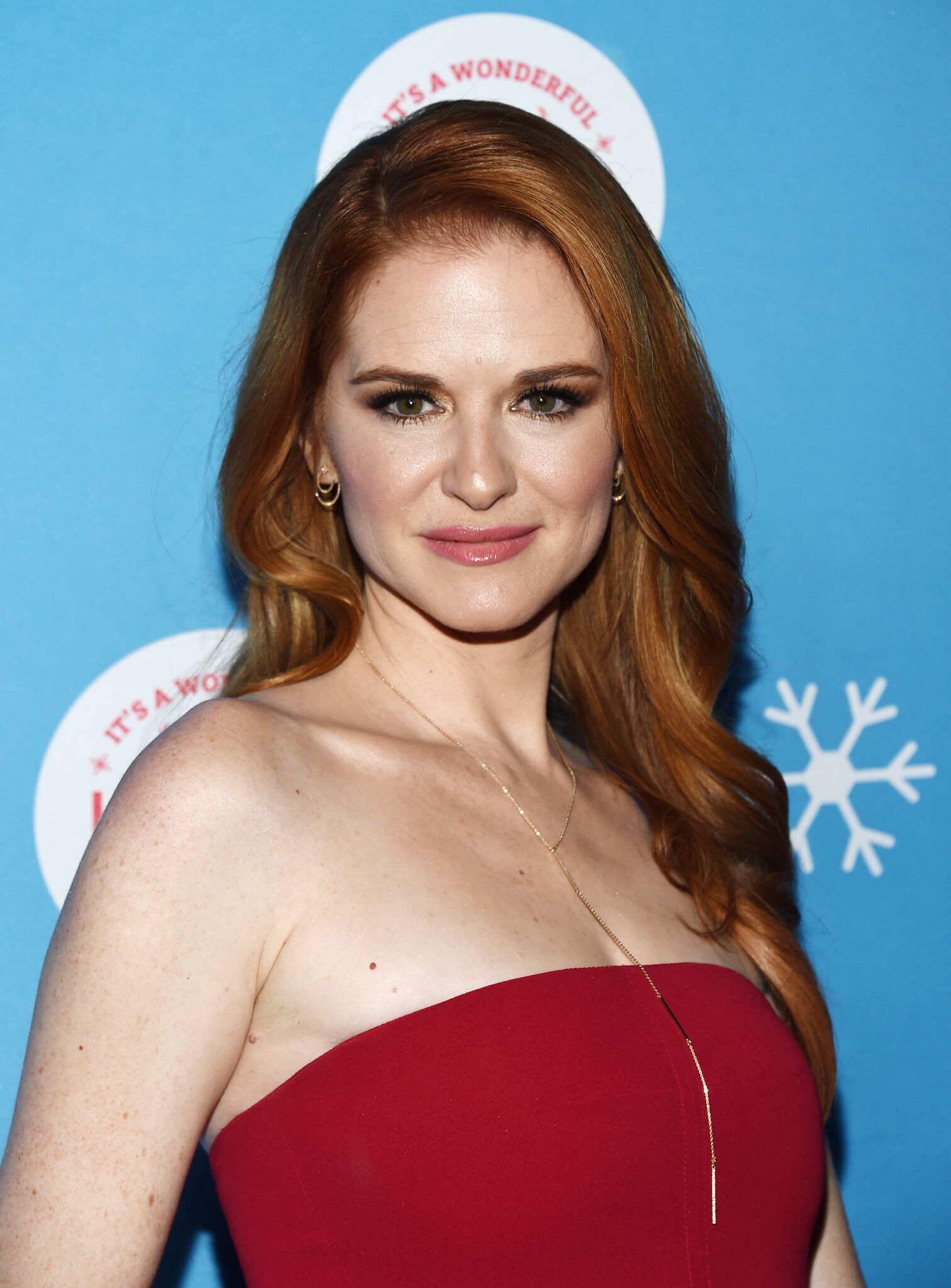 ---
Without Karev
It's hard to believe that Alex Karev who went all the way from a bastard to everyone's favorite, was not meant to be one of the key characters of "Grey's Anatomy". In fact, Justin Chambers revealed that Karev was brought on after the pilot episode was filmed. That's something you just can't unsee after you notice it. Justin Chambers was added digitally to the pilot after it was shot, and it's so obvious: he just kind of turns up.
"The role of Dr. Karev … they shot the pilot before I came on. The character wasn't even created yet, I don't think. They sent the pilot to New York where I live, and I saw it and loved it, and I went out to L.A. to try to win the part, and auditioned, and got the role. So that's how Alex came about."
Luckily, Chambers had that enthusiasm and courage to paste his name in the cast, to reinvent the plot and to win the hearts of millions!
Behind the scenes drama
Do you remember Dr. Preston Burke? His departure from "Grey's Anatomy" was a big surprise to everyone. The rumor on the set was that Isaiah Washington used a homophobic word regarding the actor who portrayed George, T.R.Knight.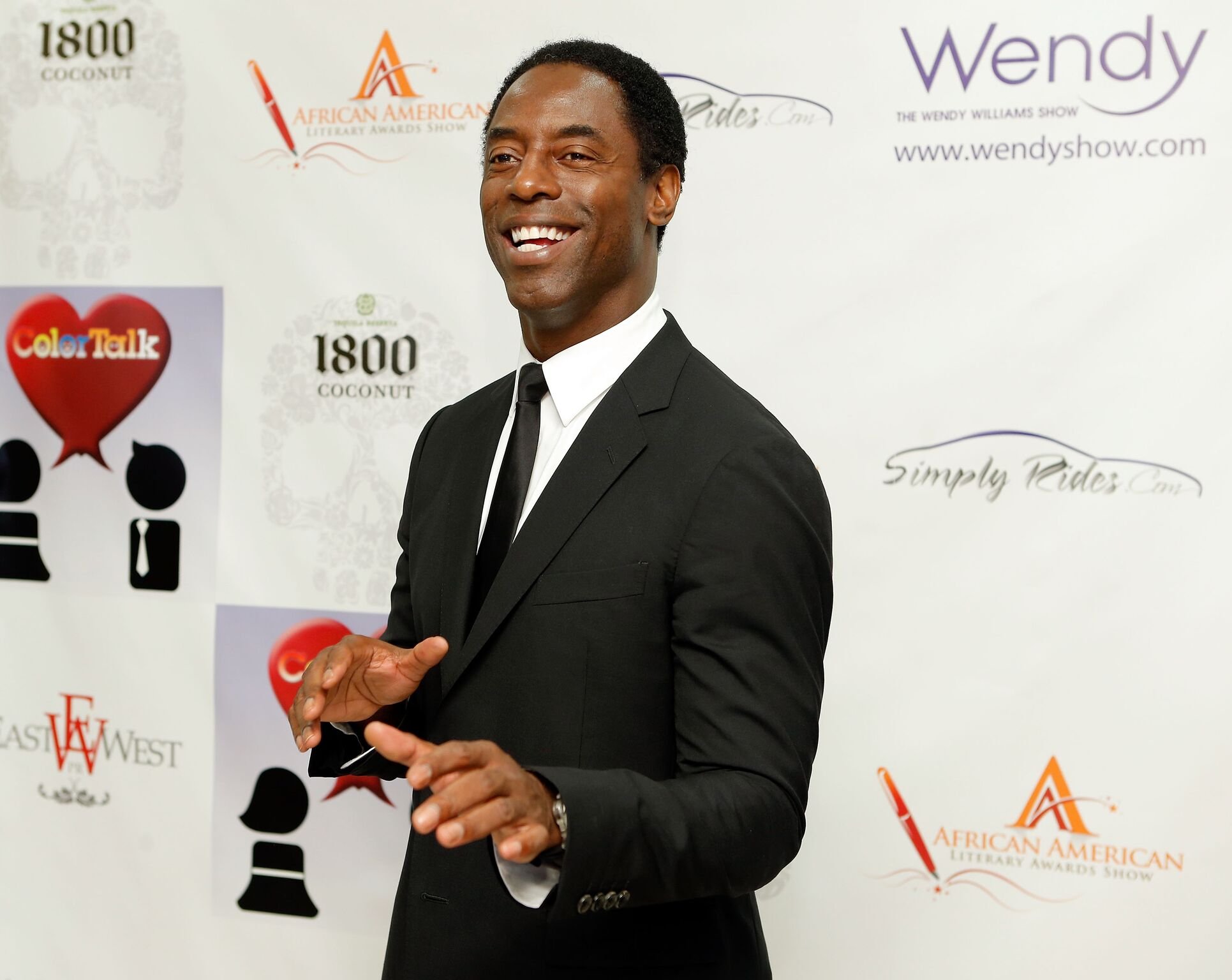 ---
Isaiah confirmed the rumor, and apologized to the colleague for "unfortunate use of words during the recent incident on-set," and then suddenly started denying that he was at fault. The whole thing became even more unpleasant, due to the fact that back then Knight had not publicly come out as gay yet; he confirmed his sexuality shortly afterwards.
The whole scandal lasted for almost a year until June 2007, when Washington was officially fired from the show, with months of controversy and speculation to follow. The actor's departure from the show became one of the most touching and heartbreaking moments of all time, as Burke abruptly left a devastated Christina at the altar.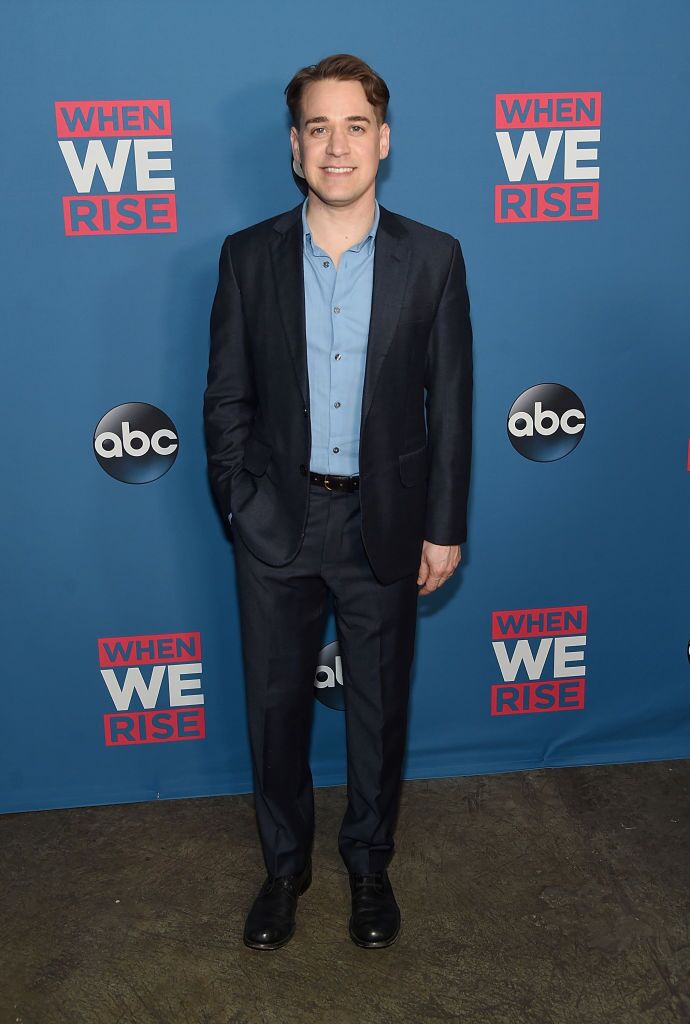 T.R. Knight didn't stay for much longer. He left the show at the end of Season 5 revealing that he was unhappy with how little screen time he had. He also shared that Shonda Rhimes was against his coming out right after the incident with Isaiah Washington. But this time Shonda denied that it could ever happen. T.R.Knight wanted for his character George O'Malley to suddenly become gay, but Shonda herself was against it. 
---

"I was like, 'We are not going to do that.' The idea that a gay actor can't play a straight man is insulting."
Still George O'Malley was the sweetest character, who left the show as a hero, and he is missed, too.
Who were they before?
Not all the show's stars planned on earning their living through acting. Patrick Dempsey dropped out of high school to tour as a juggler and magician before he realized what his calling was. Ellen Pompeo worked at a bar before an agent noticed her and offered her a shot at acting. As Pompeo shared, "I thought she was trying to pick me up, at first." 
---
Justin Chambers was studying to be a dentist but then he decided to take a shot at being a model, and that changed his life. He modelled for Calvin Klein, Armani and Dolce & Gabbana, travelling all around the world for shoots. But then Justin decided that wasn't right either and he wanted to try acting, so he moved to NYC to pursue his dream.
And Jesse Williams almost became a history teacher! "I've always been obsessed with history and taught history," he confessed.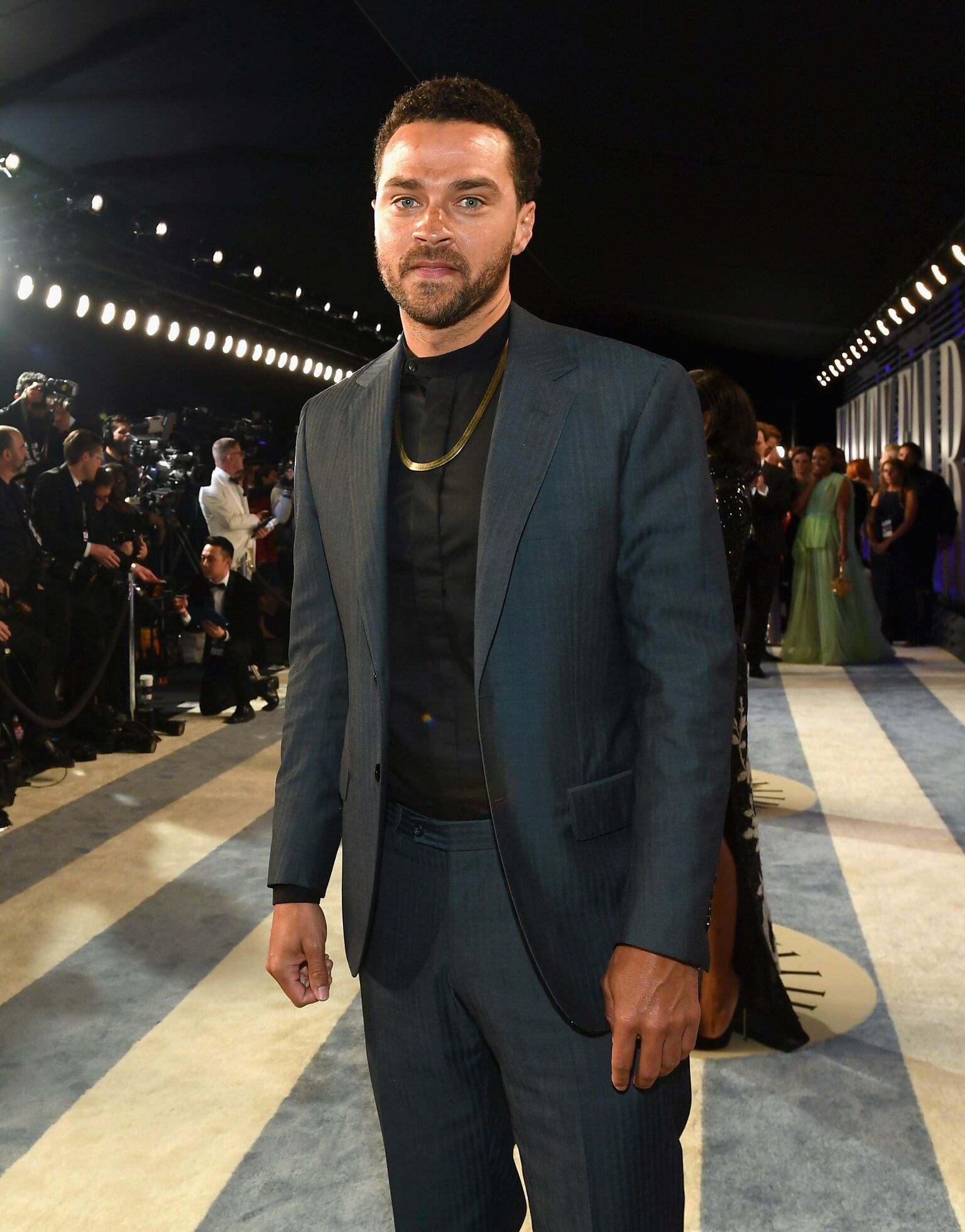 ---
Chandra Wilson is an exception to the list. She knew she wanted to be an actress since she was 4, and spent her life getting ready for it.
"Starting at age four, my mom decided that she was not going to have an idle child in the house. So I started taking dance lessons on Tuesdays and Thursdays, and then I was in acting classes on Mondays, Wednesdays and Fridays, and I was also modeling on Saturdays. And that was my childhood."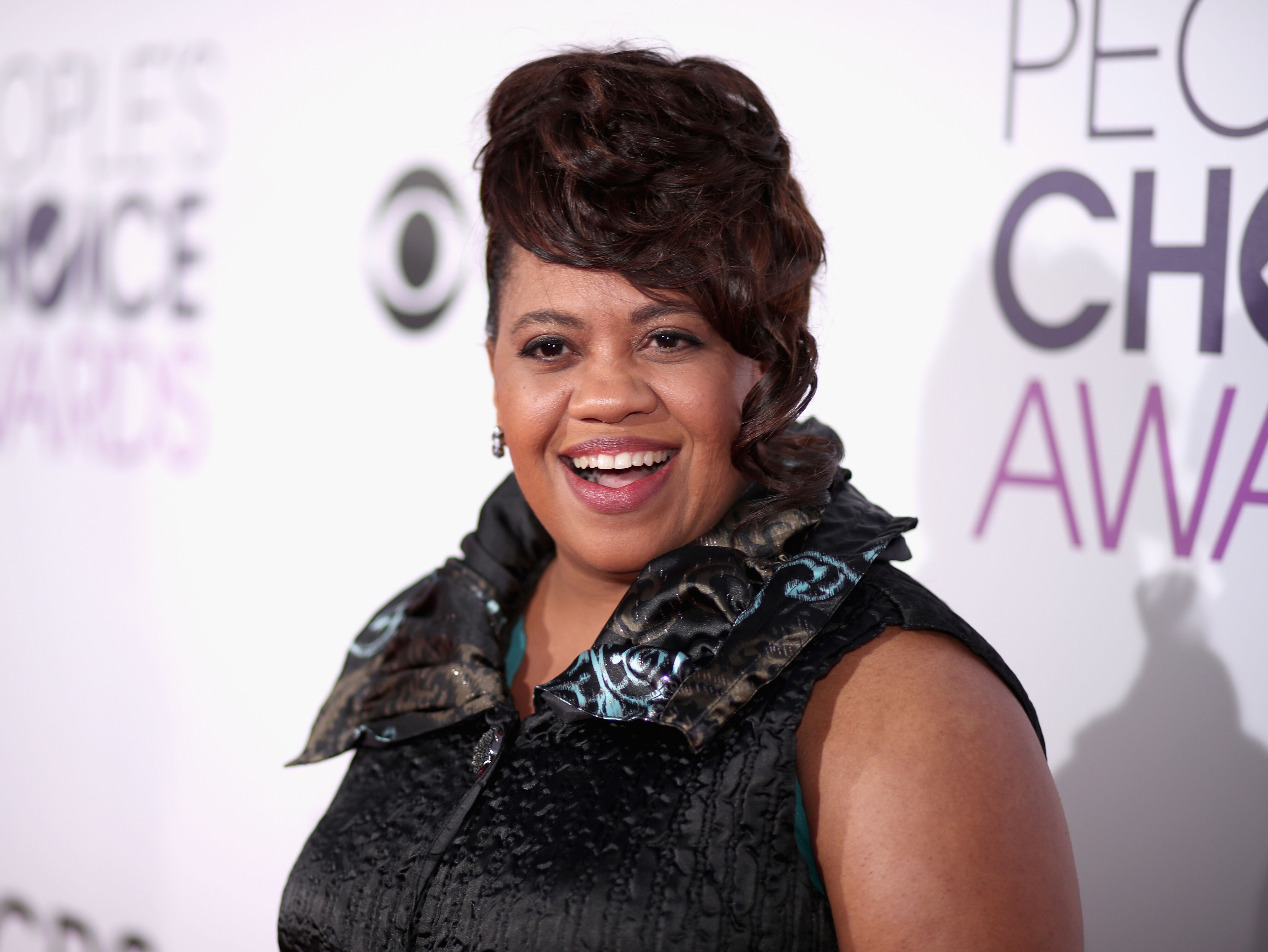 Why "Grey's Anatomy"?
Can you think of an alternative title for the show about doctors from Seattle? Before "Grey's Anatomy" went into production, there were multiple titles suggested for the hit drama. It almost got named "Surgeons or Complications", but the producers finally went with "Grey's Anatomy", referring to "Gray's Anatomy", a popular human anatomy textbook by Henry Gray.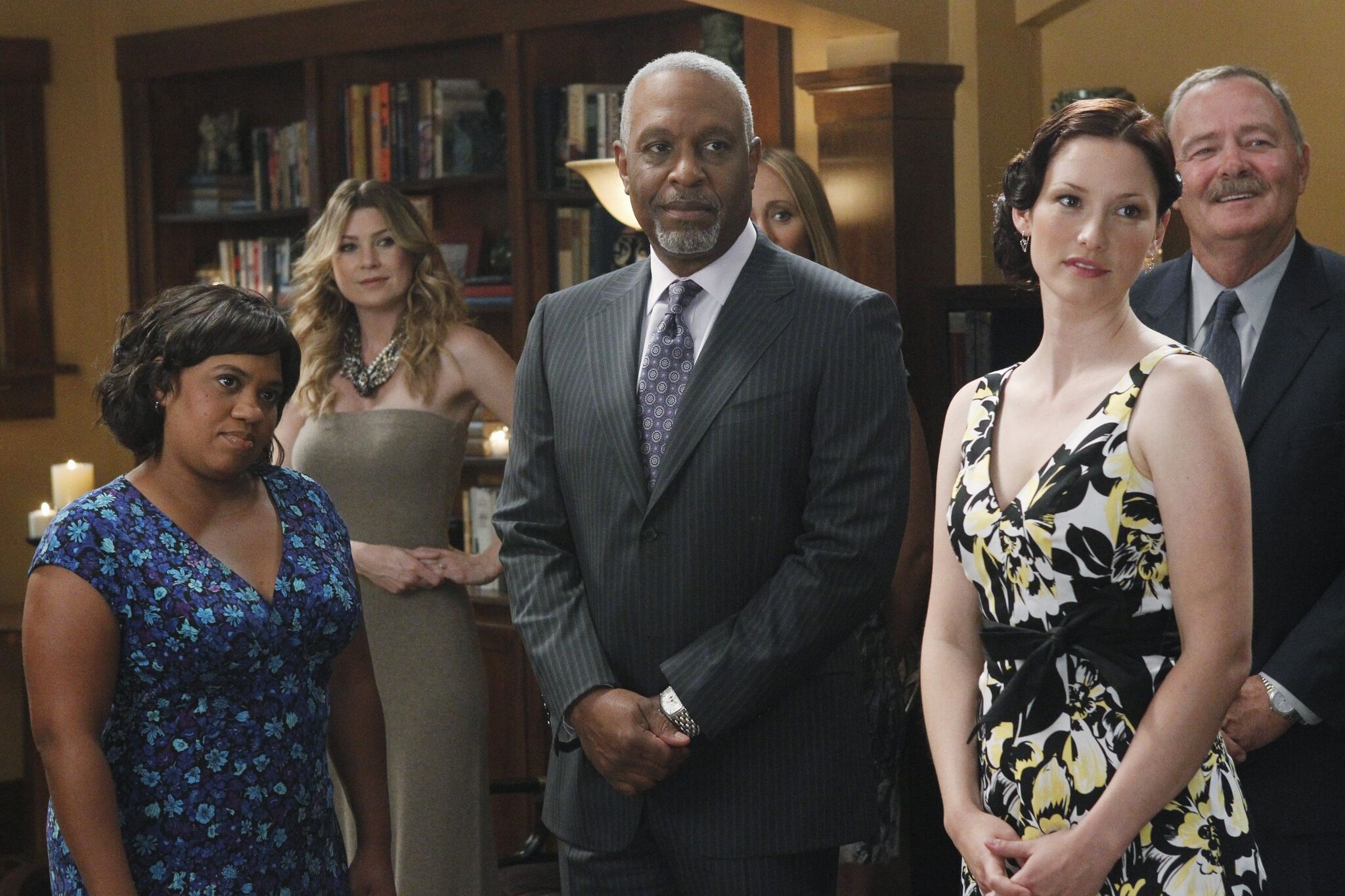 ---
Another interesting fact about the names is that almost every episode is named after a song. The gut-wrenching hospital shooting episode was named after a Coldplay track, "Death and All his Friends." And the episode where we were all forced to say goodbye to McDreamy borrowed its name from The Fray's "How to Save A Life."
But there's one episode which was named in a different way. The 302nd episode was originally going to be named after a Crowded House track. But Krista Vernoff, the showrunner, decided to change it after a suggestion from the series' actor Giacomo Gianniotti, who portrays Andrew DeLuca.
They changed the title to "1-800-799-7233" — the phone number for the National Domestic Abuse Hotline, since the plot of the episode is about Jo and her abusive ex, Paul. Good idea that might actually raise the awareness and help those who need it.
To learn more about "Grey's Anatomy" cast, check out their net worth and real life partners.