Law And Order SVU Cast's Real-life Couples
Can you believe that it's been over twenty years since Olivia Benson and her team began dealing with the most difficult cases in Law & Order: Special Victims Unit? Let us see what the actors from this remarkable show are dealing with in real life! Who gave birth to her first child at 42? Who had his first baby already in his high school years? And what else is going on in their lives?
Ice-T as Odafin "Fin" Tutuola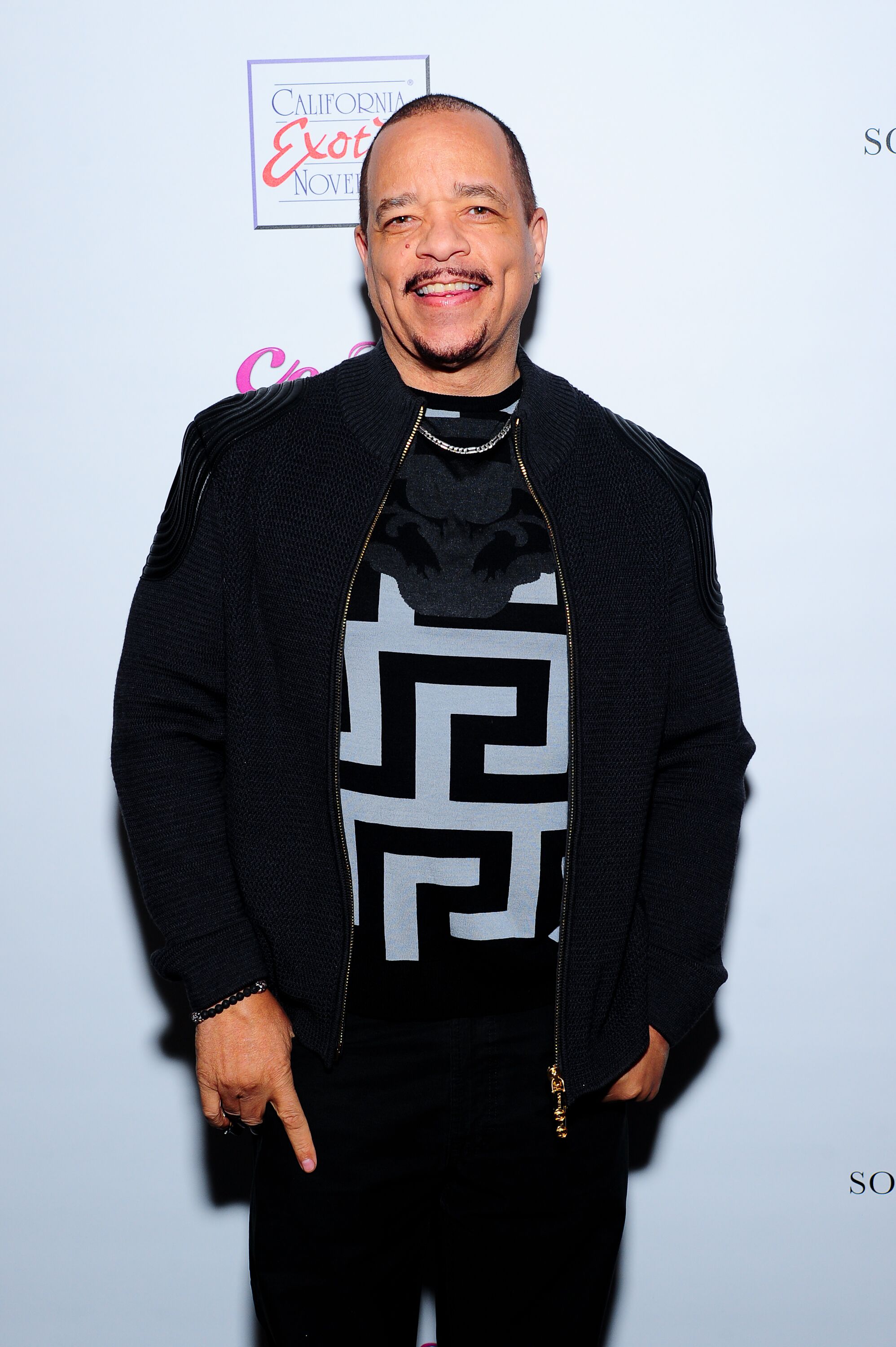 ---
Not only does Fin serve as comic relief in a show full of heavy topics, but he's also a good man. He is as real a friend on screen as he is in real life. Mariska Hargitay speaks of him as one of the closest friends that she can really trust after 20 years on the show. Now, Ice-T seems to have it all - fame, money and a gorgeous wife – but it came with a price.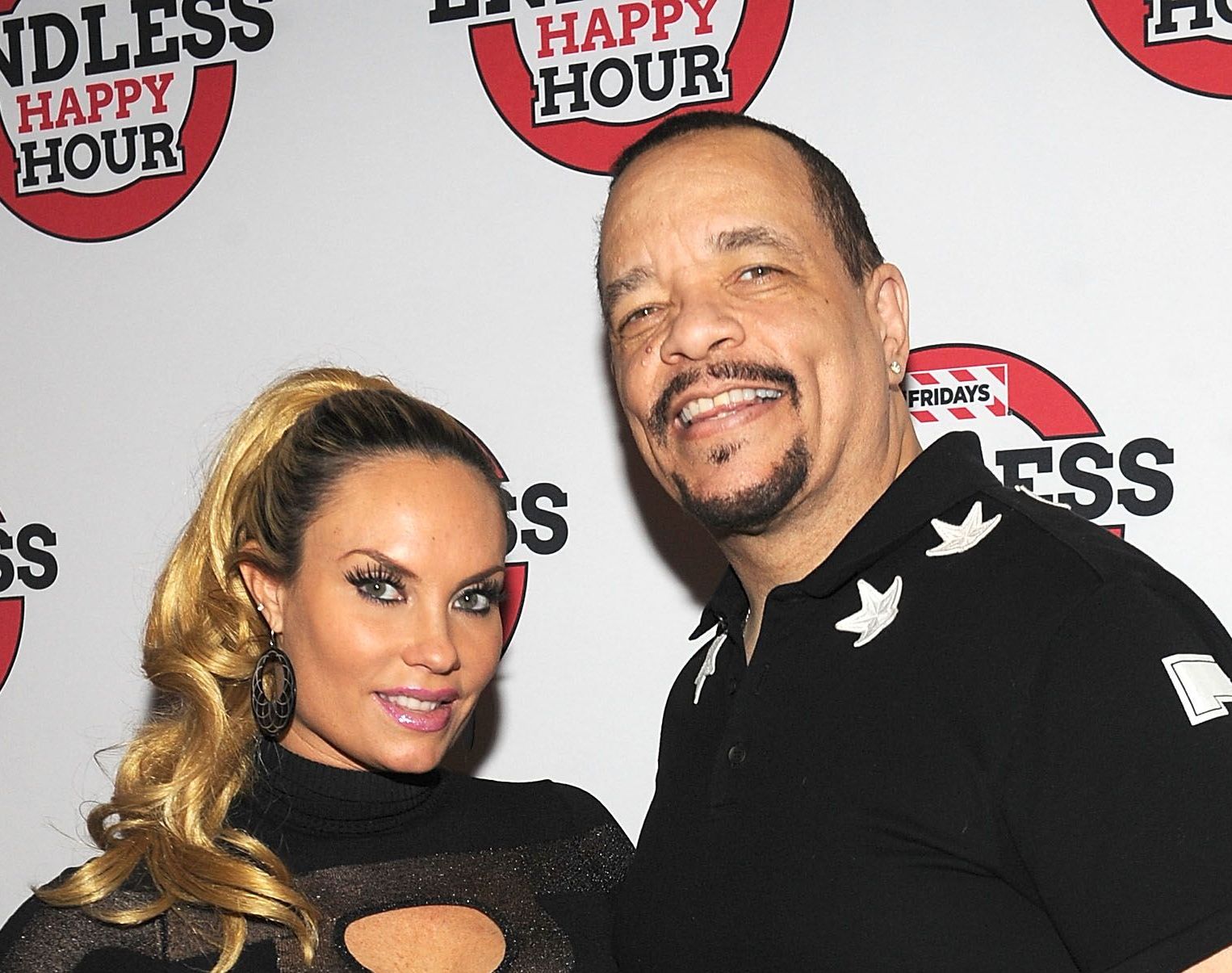 In his early years, he lost both of his parents. Soon after that, he became involved with the dark side of the city. "Being an only child, I was going through all of it in my own little bubble," says Ice-T. His career as a rapper later gave him the credibility to become a spokesman against gang violence. His talent for rhyme saved him from a life on the streets, and in 1987 he released his debut album, Rhyme Pays.
---
Today, Ice-T is known for his raps about street life and his influence on the gangster rap genre. With Darlene Ortiz, Ice formed what is still regarded as one of the earliest and most powerful couples in hip-hop. Fame came as a blessing for their family and they soon welcomed a son, Tracy Marrow Jr.
Tracy is not Ice-T's first child as while he was still in high school, the rapper's then-girlfriend, Adrienne, gave birth to his first daughter, Letesha.
Darlene and Ice split up, but a couple of years later, Ice met Coco Austin, an actress, model, and dancer, and soon after they got married. Since then, they have remained very close and after 10 years of being husband and wife, they renewed their vows. Finally, after almost 15 years the couple had their first child Chanel Nicole Marrow. Today, Ice-T says that he is a very lucky man and hopes that this beautiful path will continue.
Kelli Giddish as Amanda Rollins
---
Oh well, the girl is Crazy with a capital "C" but it is possible to understand why when you think of what hell she went through. She calls her work with the Law&Order team as a "once in a lifetime experience."
"I love it so much. Mariska and I have become closer and closer as the years have gone by and because I've gone through a lot and she's gone through a lot – it's life and we've been here for each other – and it affects the writing of our characters."
---
In real life, Keli is quite opposite to her character. She fell in love with her longtime boyfriend, Lawrence Faulborn and after many years of a happy relationship, Kelli was the one who proposed to her loved-one. After they got married, Kelli got pregnant. The actress was delighted when the show's writers decided to write her pregnancy into the series. They even cast her newborn son, Ludo, to play Rollins' baby daughter Jesse.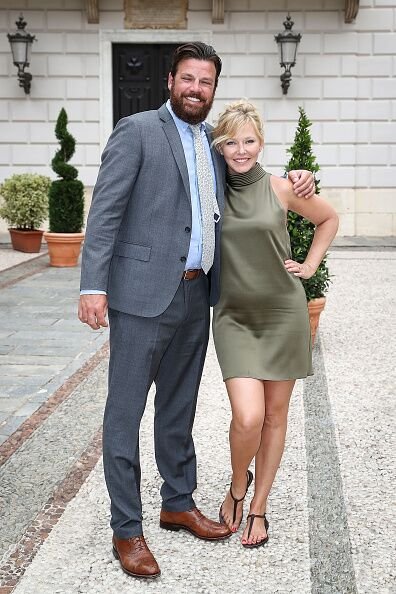 "One of the wonders of this job is feeling like a family because we are around each other so much. I've never felt more supported in my life as when I was pregnant and working on this show."
It`s funny how her son is playing her daughter on the series. It's something Giddish said she hesitated to do and consulted her husband and mom about. But ultimately, she agreed.
---
When Giddish had a six-month-old baby, her husband got very ill. He was in the hospital for two months, completely paralyzed and her colleagues were more than supportive. "The job, the people I work with and for, I can't say enough good things about." Thankfully, Lawrence got better and now they have a second child. We are very happy for them!
Raúl Esparza as Rafael Barba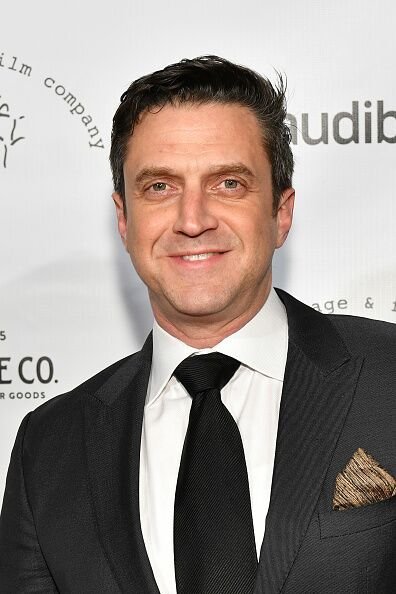 The outlandish ties, the smirk, the sarcasm, and sass. Barba goes it all. In real life, Raul Esparza is a four-time Tony Award-nominated actor who amazed fans with his prolific acting skills in several TV shows including Hannibal, The Path, BoJack Horseman and more. Despite having a successful acting career, Raul has faced troubles adjusting to his personal life. A bisexual man, he suffered the death of a loved one and a broken marriage.
---
Raul got married to Michele Mary Perez back in 1993. The couple's marriage was full of ups and downs, as they were separating and reuniting again on several occasions. They almost got divorced but couldn`t sign the papers, believing they could still make everything right. But after years went by, they finalized their divorce. He once commented on it to the New York Times:
"It's the end of something I thought was going to be perfect. She's my best friend, I've known her since high school."
---
The 47-year-old came out as a bisexual man while he was still legally married but already separated from his wife. That year the actor also admitted that he began a relationship with a man although he didn't reveal the name and identity of his boyfriend. Actually, he first fell in love with a man a long time ago, back in his college years.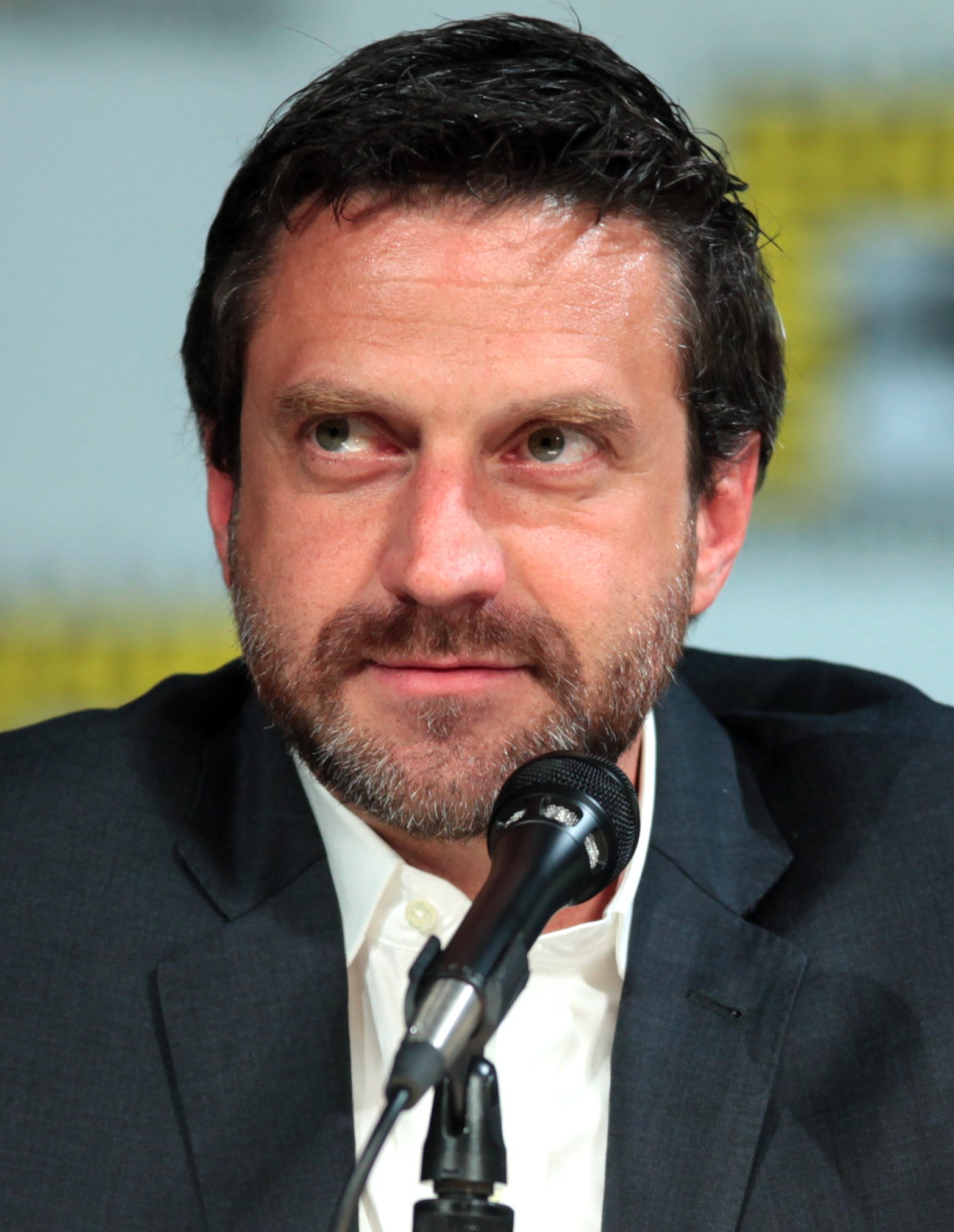 The relationship was not easy, and Raul insisted on a break-up. But after Raul married his first wife, his ex-boyfriend took his own life, which most fans believe was due to Raul abandoning him. As the years passed, Raul gradually recovered from the tragedy and is currently focusing on his professional and personal life.
Richard Belzer as John Munch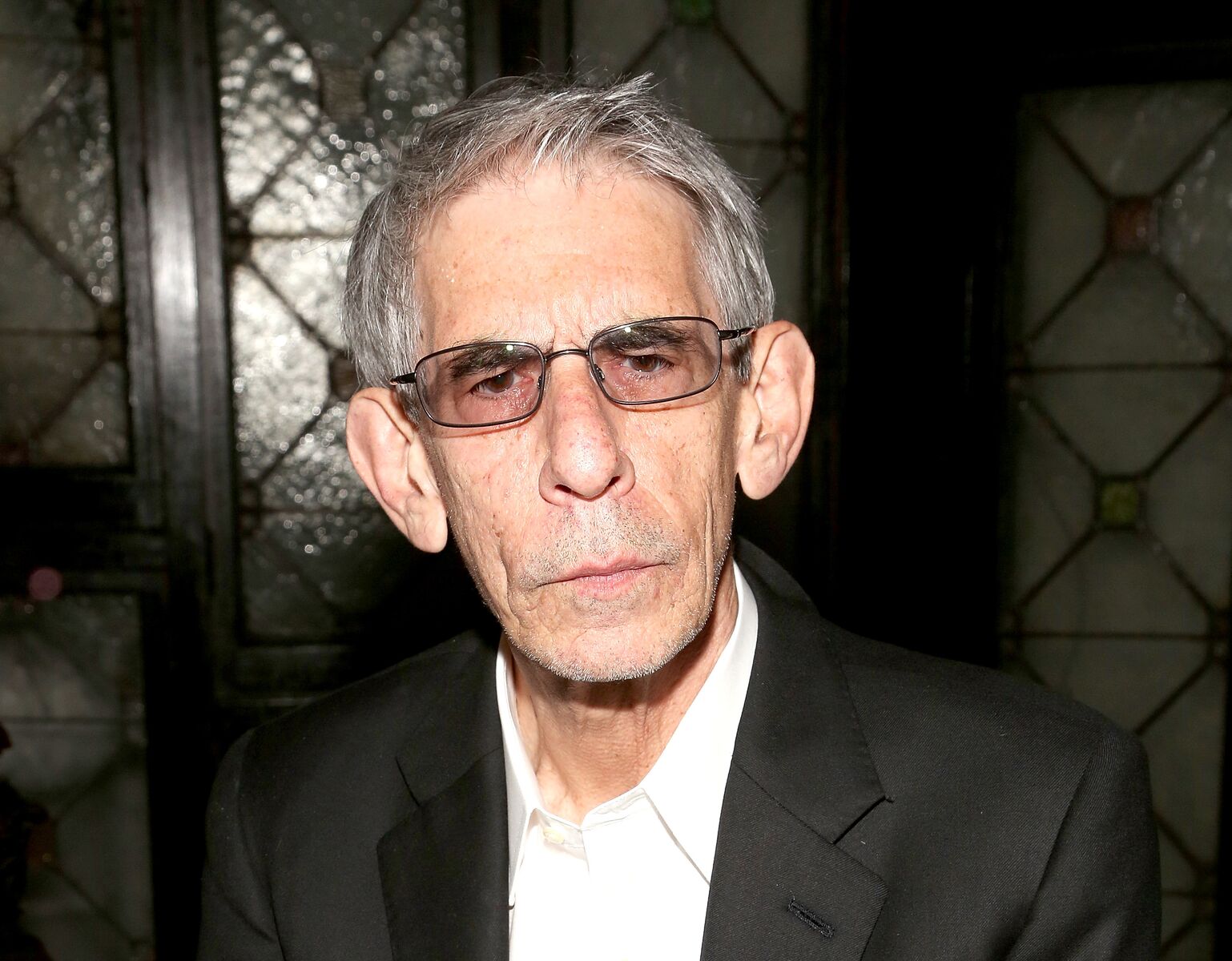 ---
Fans love John for his jokes, his skepticism, and for being the most chill detective alive. Richard Belzer is known as a stand-up comedian, and in his own words: "I got thrown out of every school I ever went to for uncontrollable wit. I think comedy chose me." Belzer's biting humor wasn't just an act. He and his elder brother, Len, lived a miserable childhood in Bridgeport, Conn. "Our mother didn't know how to love her sons appropriately," he says.
Time to wake up and smell the roses! pic.twitter.com/P1UOR49d2h

— Richard Belzer (@MRbelzer) June 16, 2018
His mother, Frances passed when the stand-up comedian was only 18. His father, Charles Belzer was a candy and tobacco wholesaler. He passed when Richard was 22. During this tough period he found support in his relationships. Belzer's first two marriages were to Gail Susan Ross and boutique manager Dalia Danocha, but both ended in divorce after a couple of years.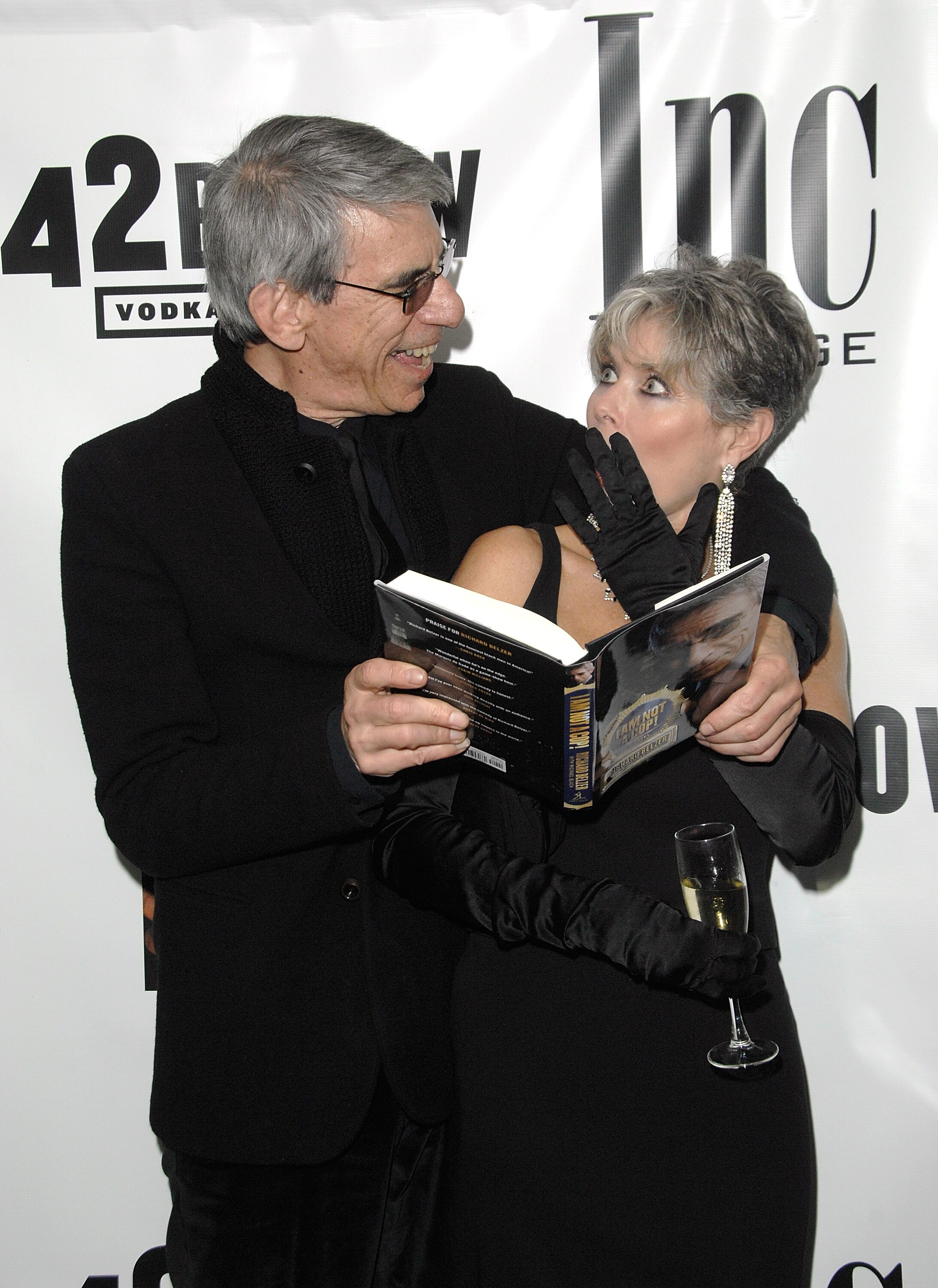 ---
In 1985, after four years of cohabitation, Belzer married his third wife, Harlee McBride, a former Playboy model and actress best known for starring in Young Lady Chatterley. He and McBride met on a blind date but didn't get to the altar for 4 years, since Belzer had just survived a bout with testicular cancer. Harlee, a divorced mother who brought two teenage daughters to the marriage loves him endlessly.
Not shaving pic.twitter.com/Vpcx5pPsJv

— Richard Belzer (@MRbelzer) September 3, 2016
"Richard softened me a lot," she says. "When I met him, I was cynical about men and life, but he's somebody I've grown to trust and feel comfortable with. Marriage relaxed him too."
Richard is also finally happy with his wife.
"I learned so much from my wife about children," Belzer says. "My anger at the kids never came out, but I could feel it. Harlee taught me that loving a child is unconditional, no matter how bad they are."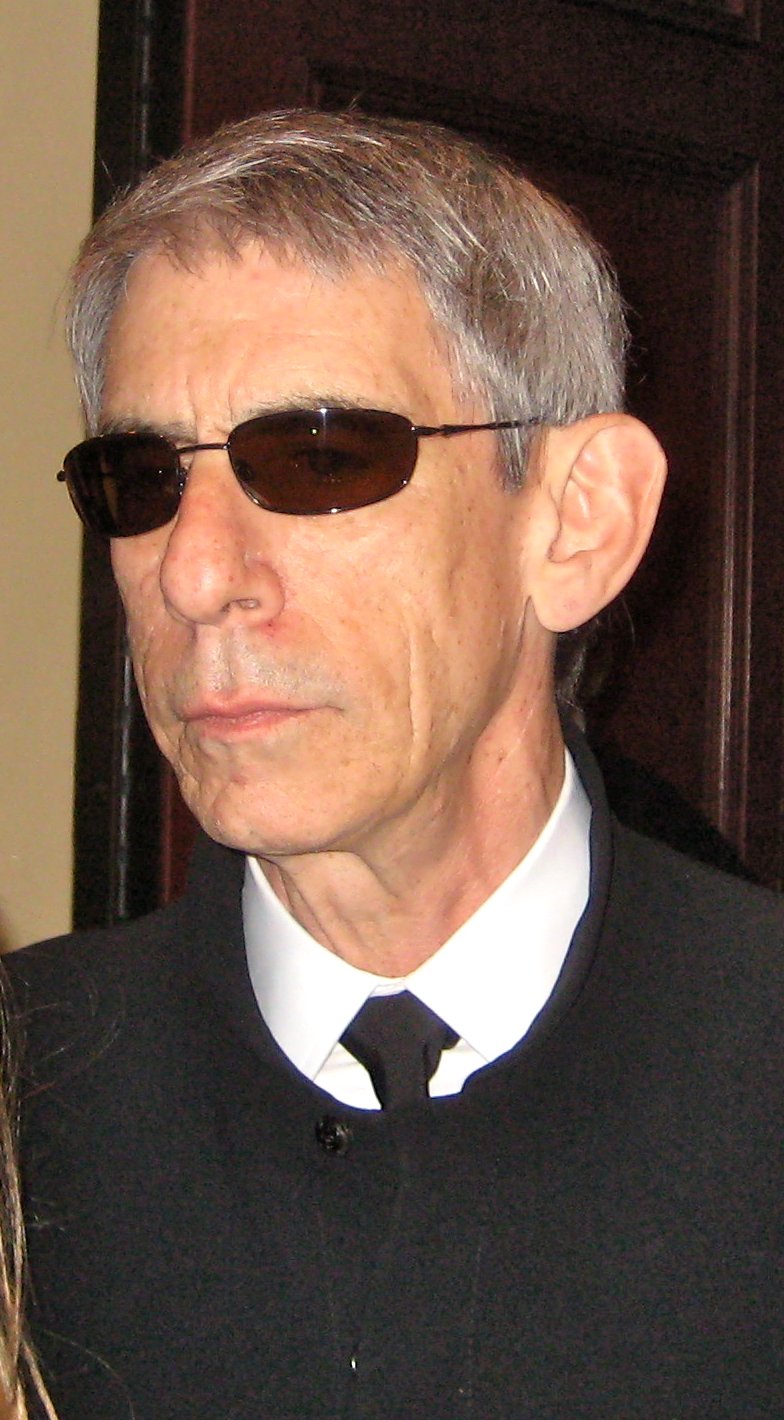 ---
Today, along with his acting and stand-up comedy career Richard has also authored several books and a couple of years ago Belzer successfully released his latest book, Corporate Conspiracies: How Wall Street Took Over Washington. Have you heard about it?
Mariska Hargitay as Olivia Benson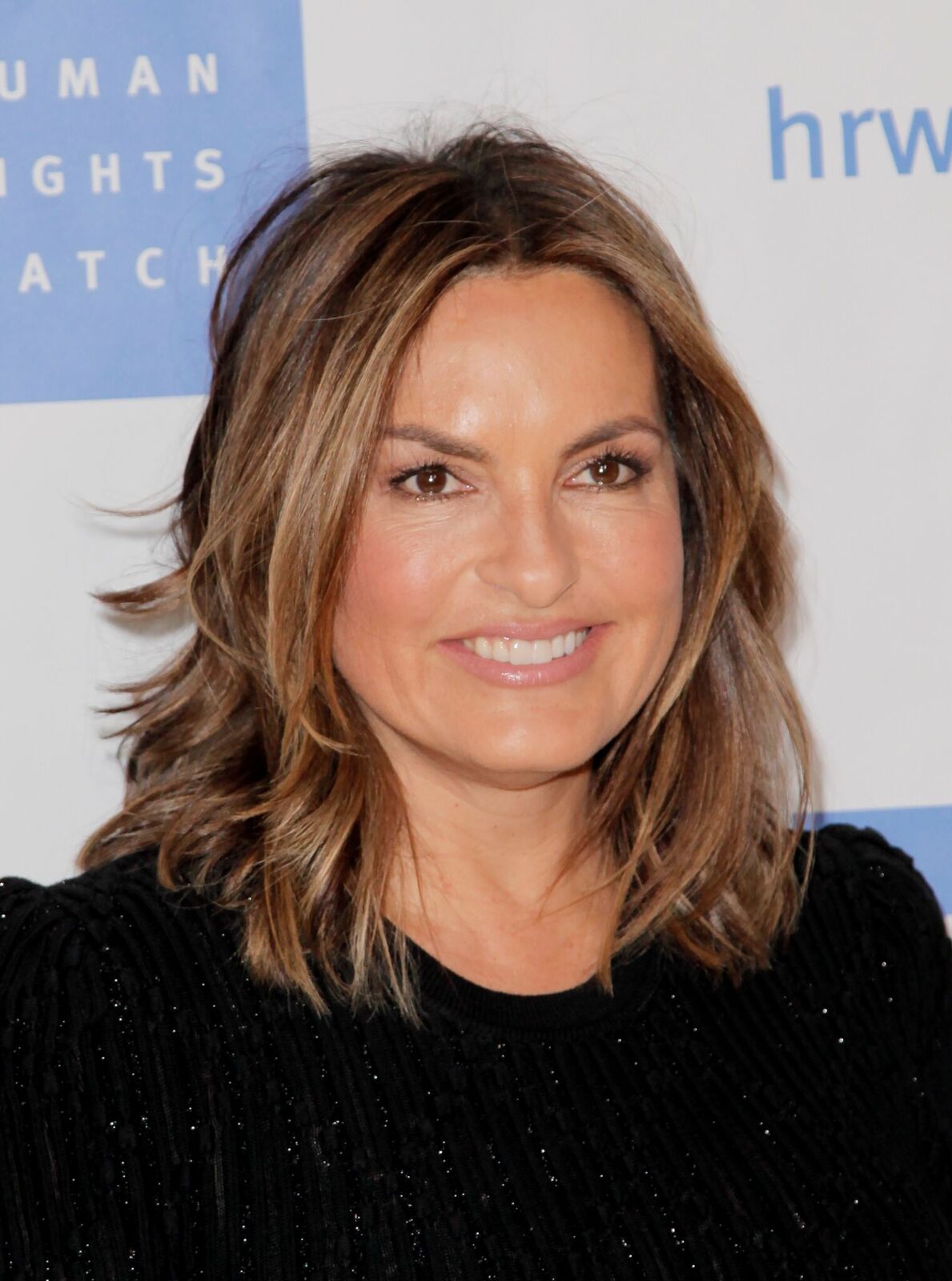 Olivia Benson has survived assaults, kidnappings, hostage situations, two unstable and angry partners, and now is ready for the 20th season! On-screen, she is the heart of the Manhattan squad and she's a caring mother, but what about her real life? Together with her tough filming schedule, Mariska is a hands-on mother of three. And she wouldn't want it any other way. Mariska Hargitay and actor Peter Hermann met on the set of Law and Order 18 years ago.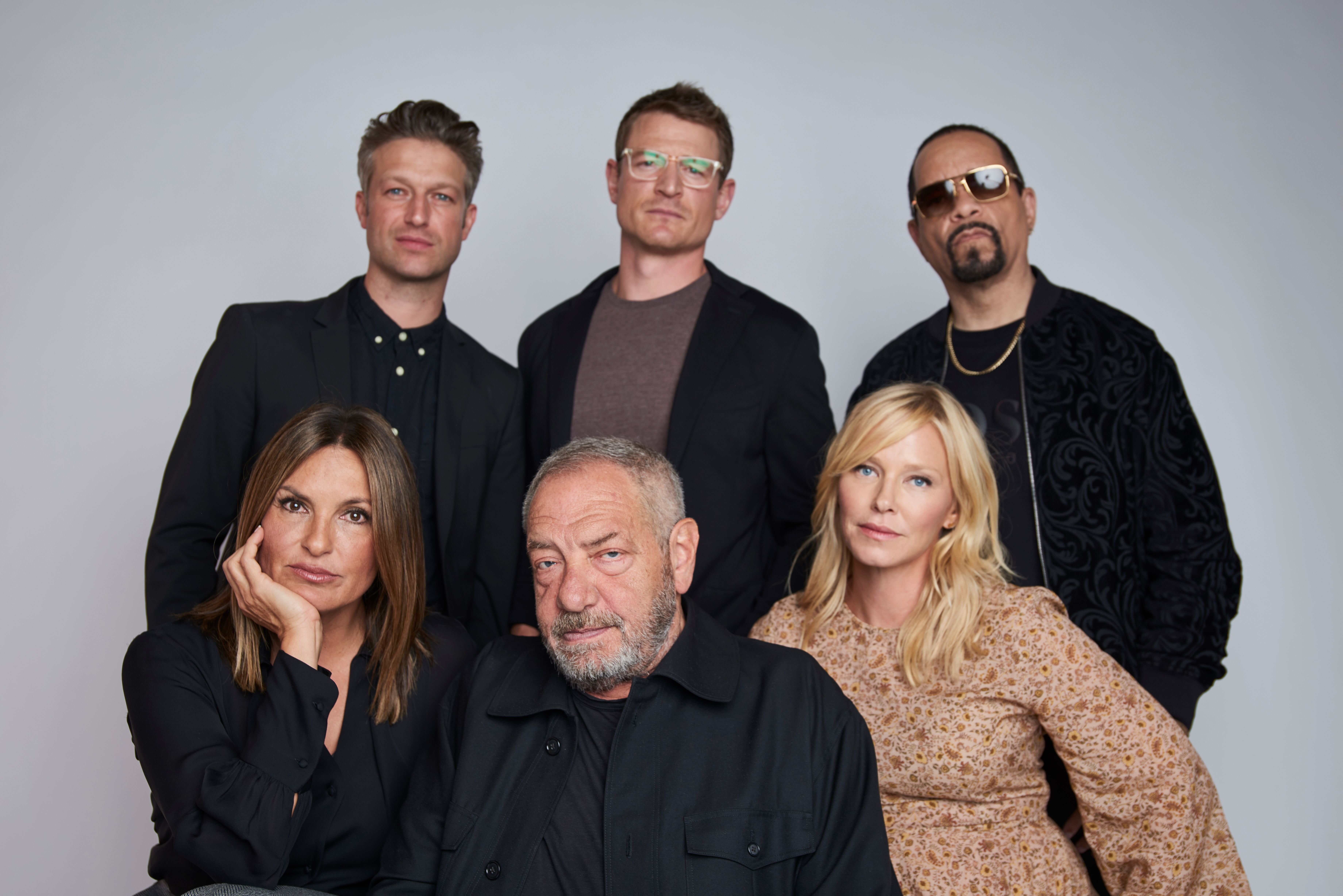 ---
Hargitay tried making a joke to break the ice with the actor, but "he didn't think I was funny," she said. Thankfully, things took a turn for the better several months later when the two were discussing religion and Hermann suggested they attend church together. "I just about passed out when I saw him there," Hargitay told InStyle. "I thought, that's my husband." After 3 years Hermann popped the question and the two had a beautiful wedding in front of 200 guests.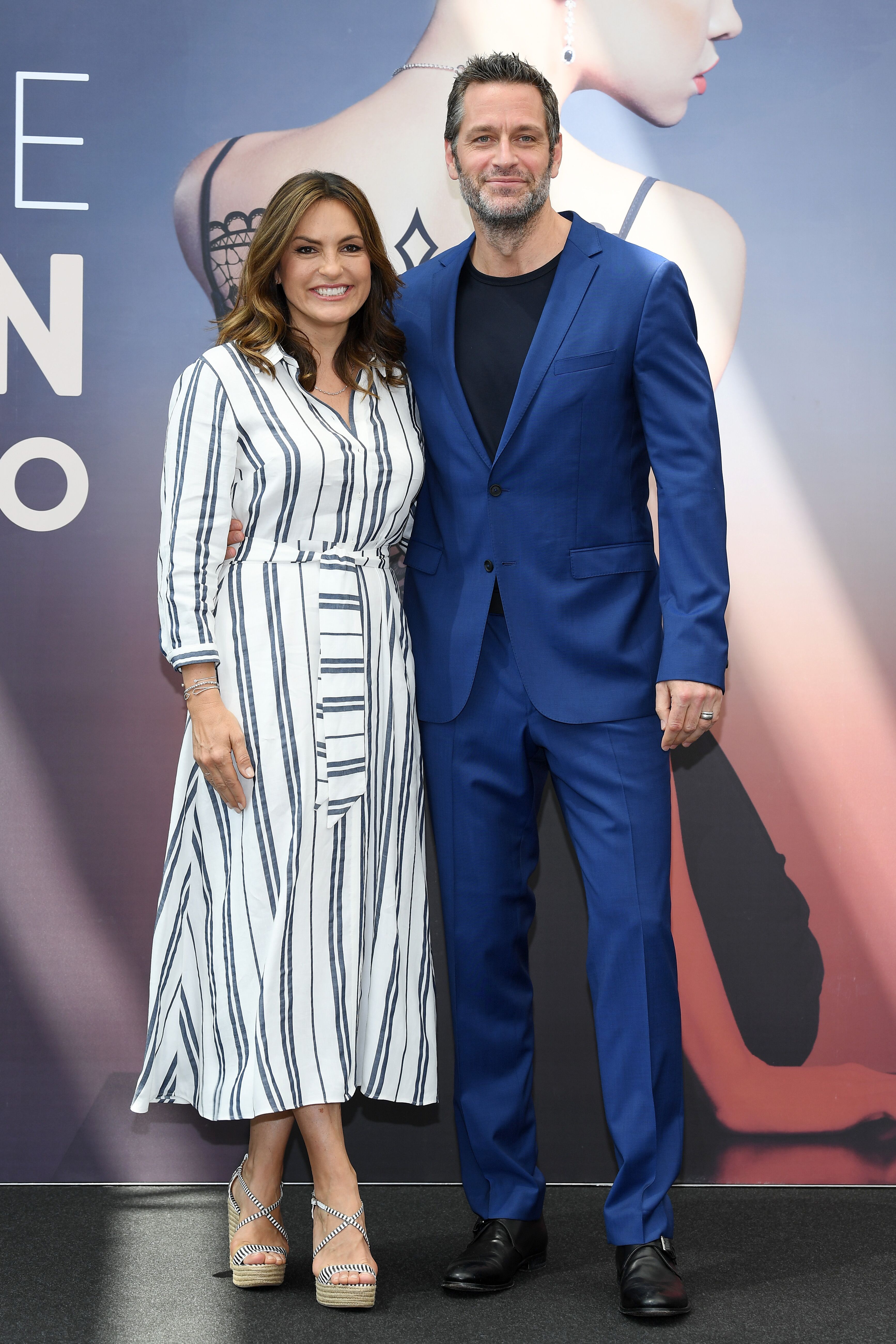 When Mariska was 42, she was blessed with their first child - a boy named August. A year later they decided to welcome more kids to the family, but this time they chose to adopt. Thus, their daughter, Amaya joined the family. Then, over the span of six months, their joy doubled, much to their surprise, when they got the call that Andrew had been matched with them.
---
Welcoming two infants in less than a year would be daunting for anyone, but Hargitay felt it was just right!
"Our family is so perfect, or at least perfect for me," she says. "Together we're just this whole, happy, joyful, chaotic, crazy unit. I've never known anything that was more right."
Mariska is very grateful to her husband Peter Hermann, who has always supported her. "My husband is my North Star, and my kids are my teachers."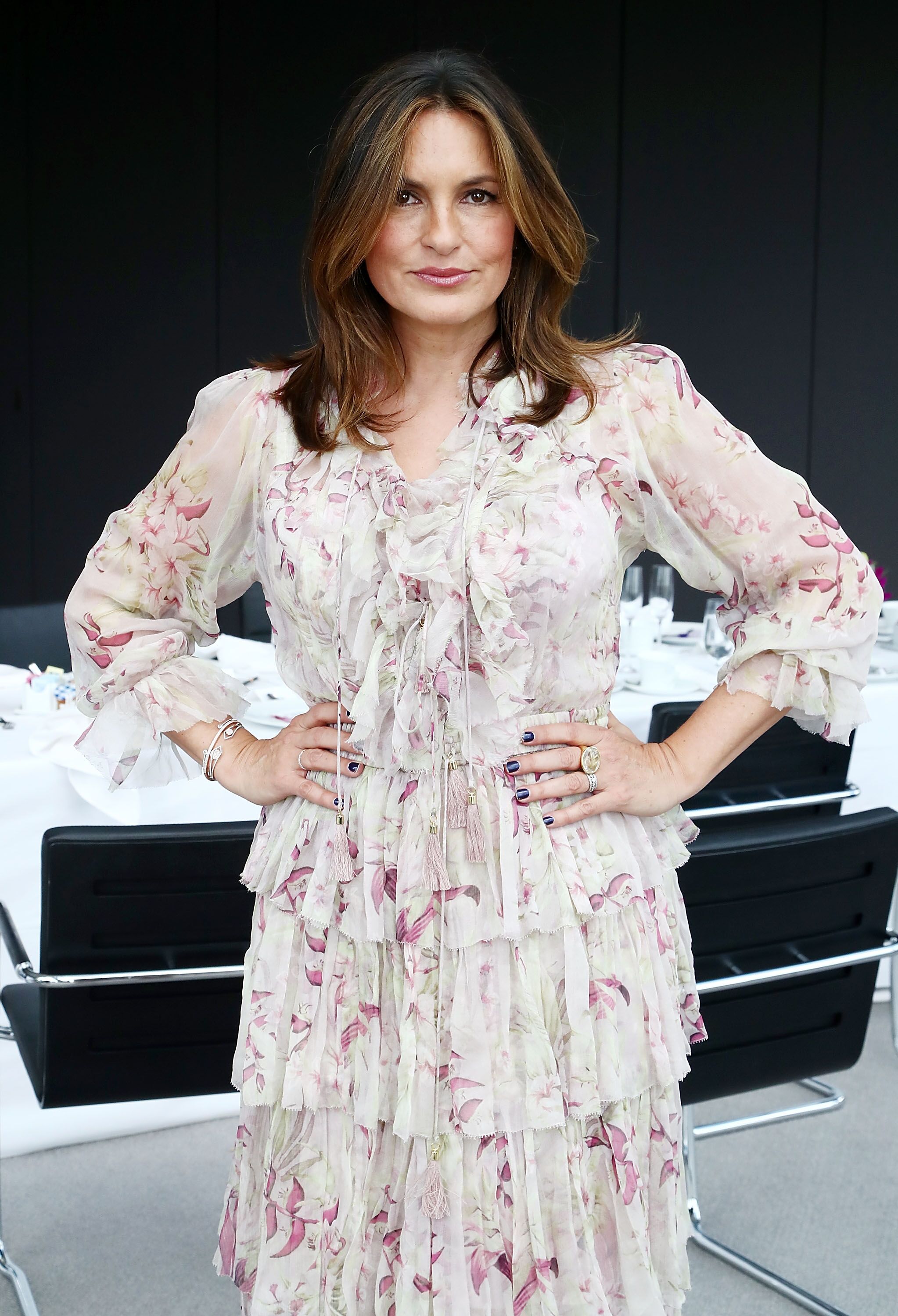 ---
As for parenting styles, teamwork is how Hargitay and Hermann make it all work.
"Peter and I, we're so different that it's been amazing how we complement each other," she shares. "He knows everything I don't."
Now Hermann plays senior book editor Charles Brooks on the popular TV Land series Younger. Moreover, he also stars in the criminal drama Blue Bloods. Luckily for fans, Giddish also revealed that after two decades, she doesn't see the show slowing down anytime soon.
As long as people are down to write it, the actress is down to be in it.
"We're having such fun still, you know? And the writing is still really strong, and the fans are so great for this show like, all around the whole world," she said.
Seems like the show will go on through its third decade! Aren't you happy about it??