The Walking Dead: Actors That Left the Show
During 10 seasons of "The Walking Dead", we've had quite a few losses of our favorite show characters due to the regular plot death. Some of the cast members left the show scandalously, others got unexpectedly "thrown out" from the series, and there are those who traded the show for family or Hollywood blockbusters. Here are the details about the former cast life after the show.
Chandler Riggs as Carl Grimes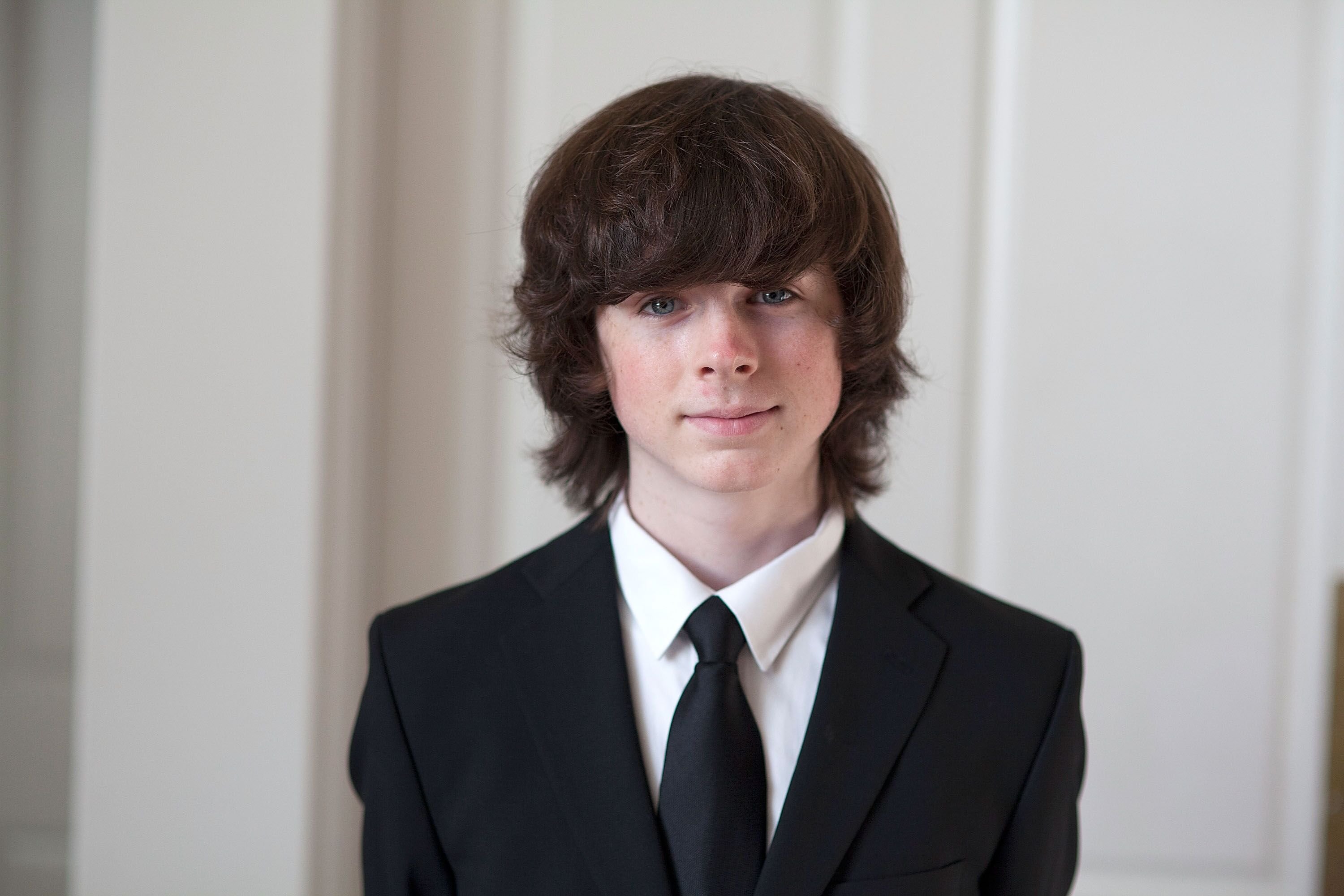 ---
We all watched Carl grow up right in front of our eyes. His death came as a shock to fans, after all, he was one of the few characters that stayed alive from the pilot episode of the series right up to Season 8.
Although it may have seemed like the actor made the decision to leave on his own in pursuit of other challenges, this actually wasn't the case. Riggs' dad revealed in a now-deleted Facebook comment that it wasn't his son who had chosen to leave and that he was really mad about what had happened.
"Watching Gimple fire my son 2 weeks before his 18th birthday after telling him they wanted him for the next 3 years was disappointing. I never trusted Gimple or AMC but Chandler did. I know how much it hurt him. But we do absolutely know how lucky we have been to be a part of it all and appreciate all the love from fans all these years!"
---
Chandler himself revealed that leaving the show was hard, but he's really happy with how he left. In comparison to other actors, Riggs left peacefully, without any scandals. Now the actor is filming on ABC's drama "A Million Little Things" in a guest role. Being 20 years old, he already has an 8 year-long successful acting career, and we're sure that he has many more roles to come. In addition to acting, Riggs started DJ-ing under the stage name Eclipse. We wish Chandler good luck in his acting and musical challenges!
Andrew Lincoln as Rick Grimes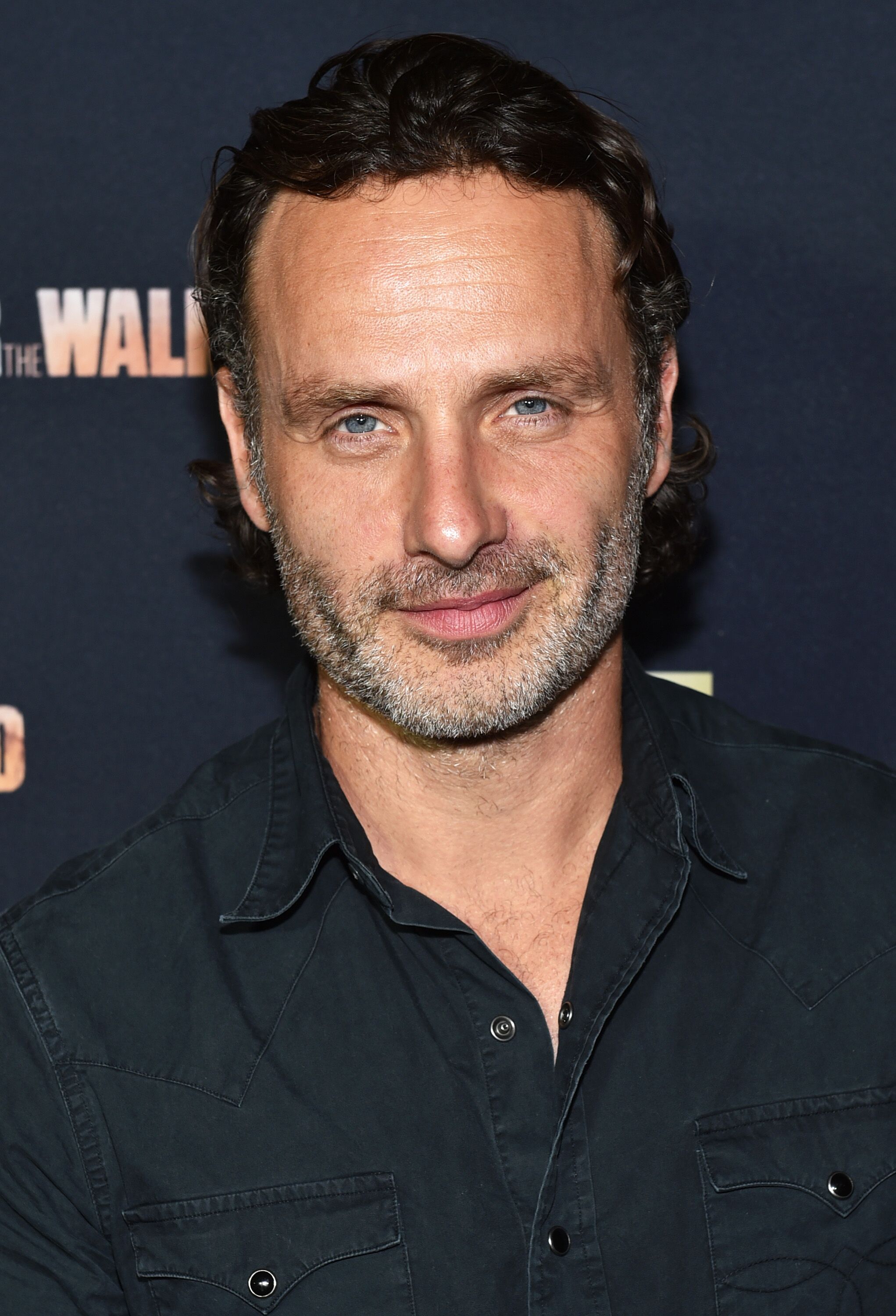 After Carl's death, many fans started actively discussing the departure of Andrew Lincoln, because the main thing for Rick from the very first episode was the desire to protect his family. Here, the actor is similar to his character: in real life, he also puts his relatives above everything else. Lincoln left the show that brought him worldwide fame in favour of spending more time with his family in the UK. Just imagine him going back and forth between Georgia and London for 8 years!
"I have two young children, and I live in a different country, and they become less portable as they get older. It was that simple. It was time for me to come home."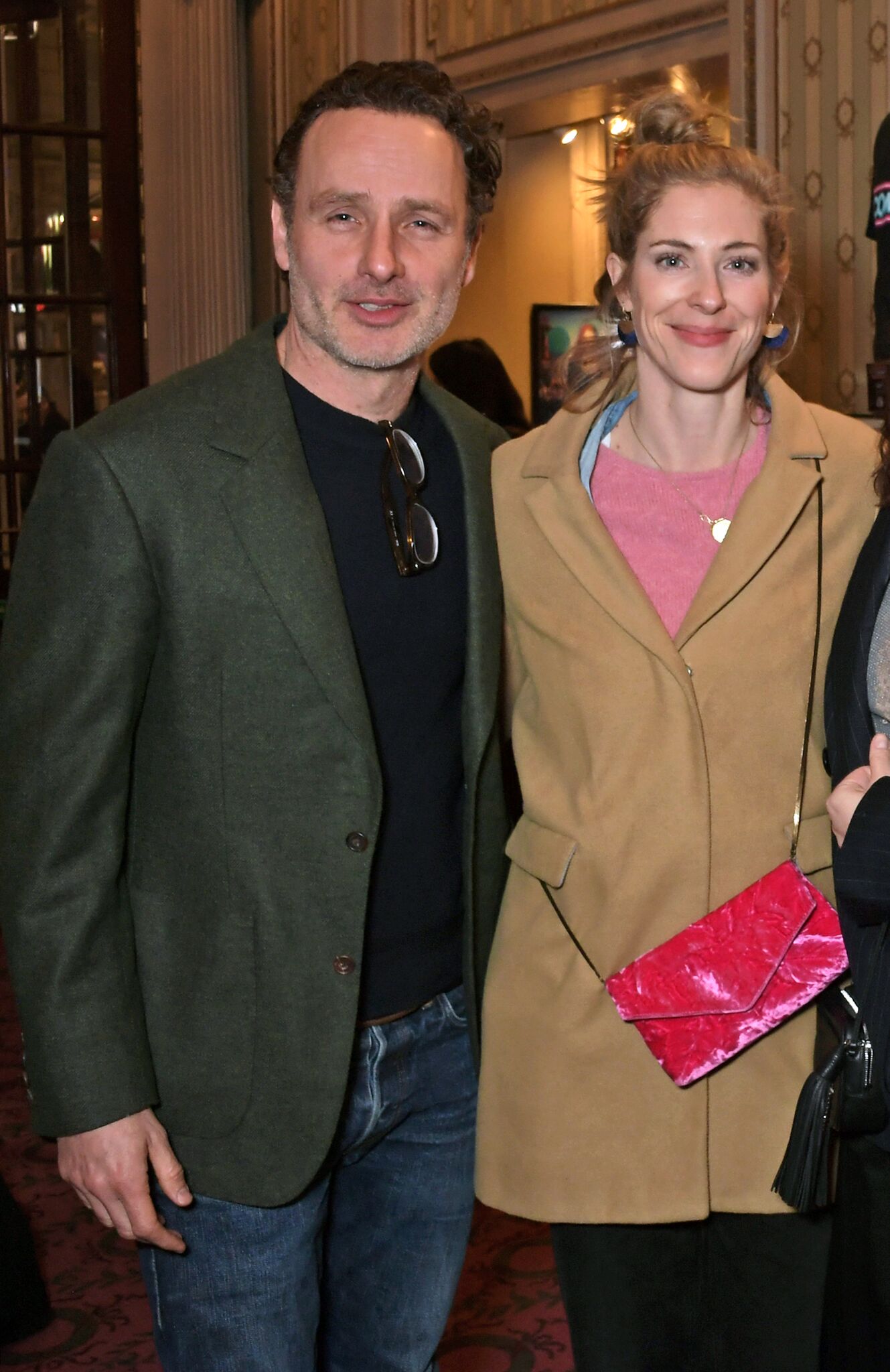 ---
So, back to the family, Lincoln is married to Gael Anderson since 2006. He met his future wife while working on the British TV series 'Teachers', where Gael was part of the crew. Now the woman keeps her husband and family as a top priority and, as Andrew revealed, "she's in the most honorable profession in the world – a full-time mum." 
Andrew Lincoln also admits that he wouldn't possibly be a part of "The Walking Dead" without his wife, because she literally does everything for him. "She's the reason I'm able to do this mad job. She's magnificent."
---
And we should probably thank the other member of Andrew Lincoln's family for a successful audition for the role of Rick Grimes! His son Arthur was born just before the auditions for the series, so the actor was "shell shocked" after three days without sleep. The actor recalls that he looked like he "had survived a zombie apocalypse": "I had this apocalyptic chic that probably fitted the bill." 
That's how his story with 'The Walking Dead' began. But it's understandably a little bit difficult to leave the skin of a character with whom Andrew has been inextricably connected for 8 years. Not only the fans, but he himself admitted that it was too painful to leave the series behind for good. Lincoln planned to return to the set for his directorial debut on the series in Season 10, however, he was not able to due to scheduling conflicts.
---
Despite Andrew's promise to fans that he is never going to return to The Walking Dead TV-series, he will portray Rick on trilogy of feature-length films set for theatrical distribution! Can't wait to find out what happened to him after that helicopter took him. 
Lauren Cohan as Maggie Greene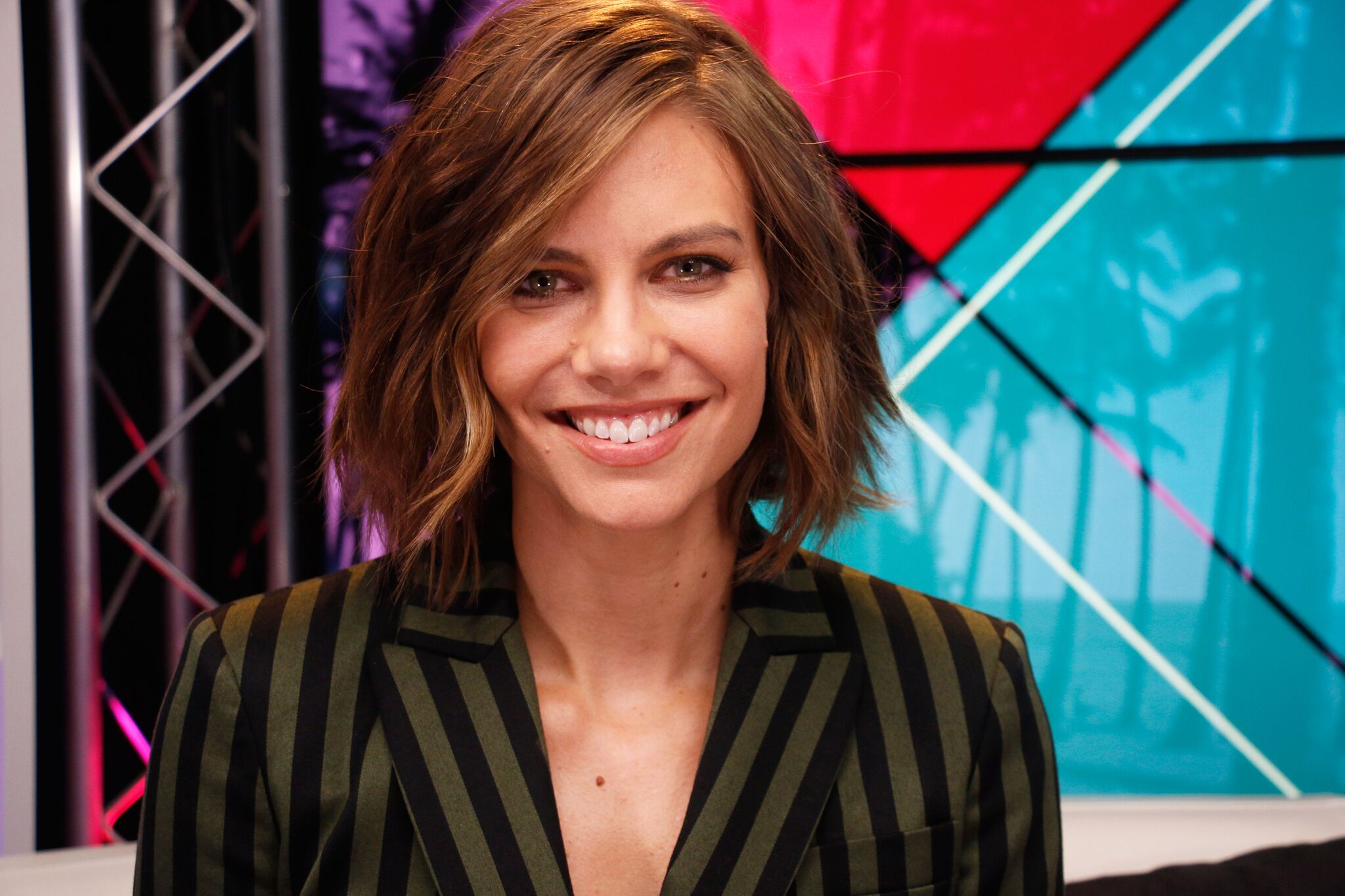 Rumours about her departure started to spread at around the same time as Lincoln's, but her reason for leaving is completely different. Despite the fact that she also played one of the leading characters, her salary was substantially lower than those of her male co-stars Andrew and Norman. So when her contract ended, she began renegotiations, but alas, AMC and Lauren did not come to an agreement.
Lauren immediately made herself available for the new projects and that's how she got the main role of a CIA agent in ABC's series "Whiskey Cavalier",  which was canceled after only one season. Fortunately for the fans of "The Walking Dead", Cohan not only appeared in several episodes of Season 9, but also was confirmed as a cast member for the forthcoming episodes of Season 10 and Season 11.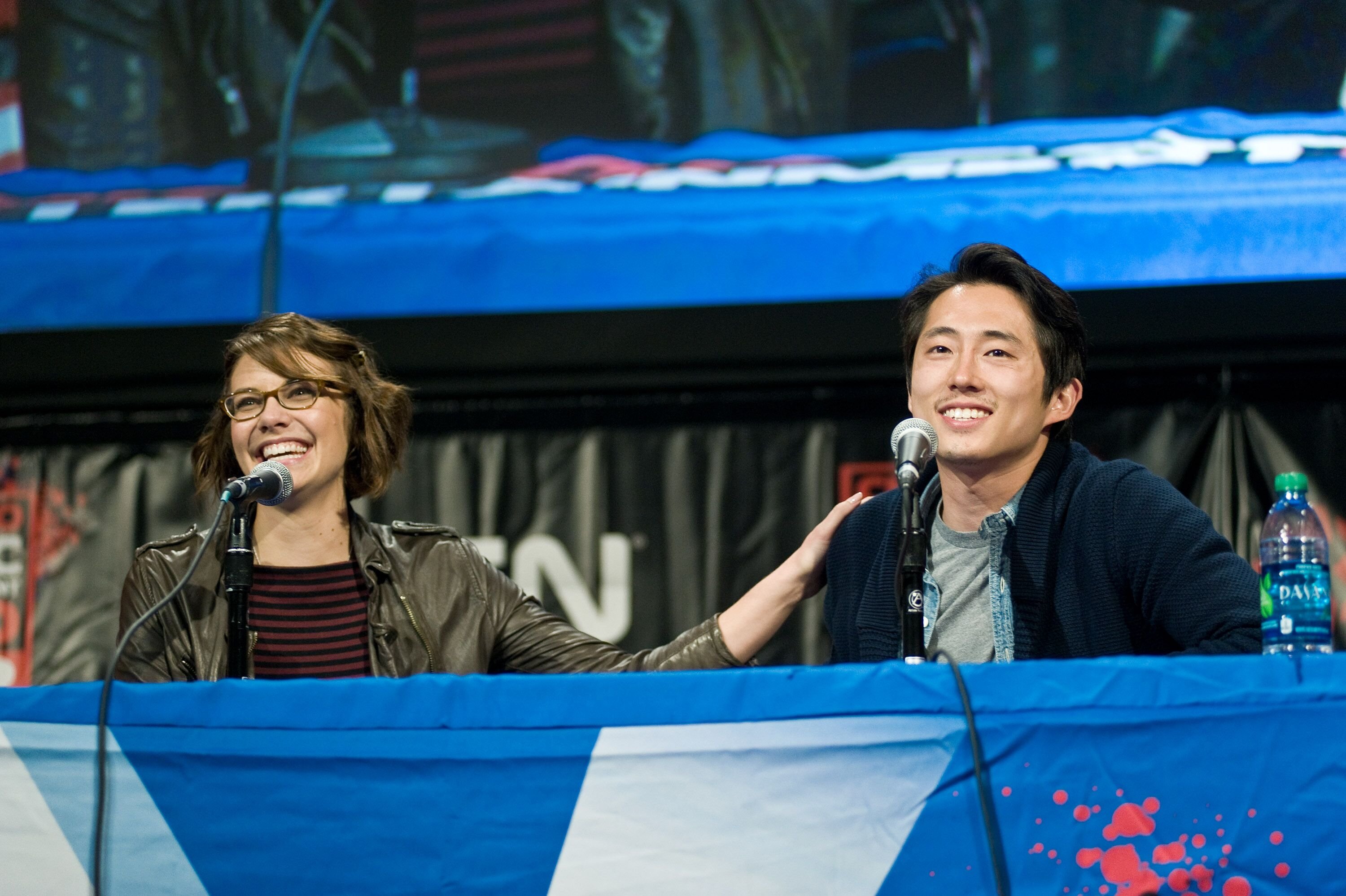 ---
We all remember the chemistry Lauren used to bring to the show, but what about the chemistry in Cohan's life off the screen? There were rumors of an affair between Lauren and her husband in the series, Steven Yeun. But Steven is a happily married man, though he and Cohan are good friends.
Lauren Cohan is very open when talking about her work, but remains reserved when it comes to her private life. It seems that she is not dating anyone at the moment. At least we couldn't find any trace of her boyfriend on her Instagram or anywhere else online. So it might mean that she has not met anyone special yet, and is fully dedicated to her career.
Jeffrey DeMunn as Dale Horvath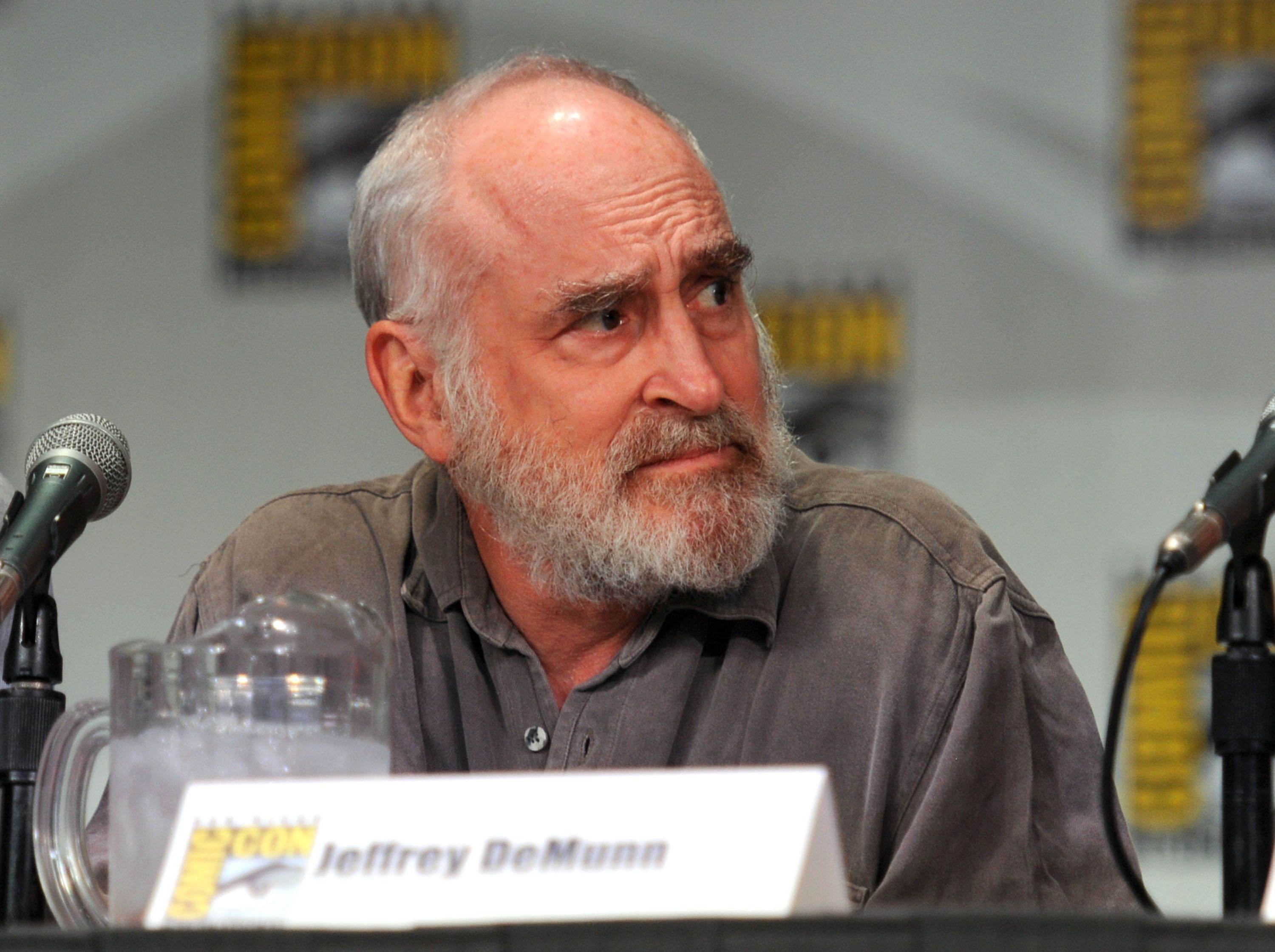 ---
Jeffrey DeMunn's character wasn't supposed to be killed off so quickly. And this was not without a conflict. Previously DeMunn had already worked with Darabont, who has written and produced the show, and it was mostly because of him that DeMunn agreed to take a role on the yet unknown zombie-series. "I didn't have to think about it. It was Frank. I knew it was going to be quality," said DeMunn.
But after the first season, AMC and Darabont did not reach a general agreement on the number of seasons and their budget, and then there were the shocking leaked emails that Darabont had written to the showrunners and the cast. He expressed strong dissatisfaction with the team of writers and used rather rude words and even threats in his e-mails.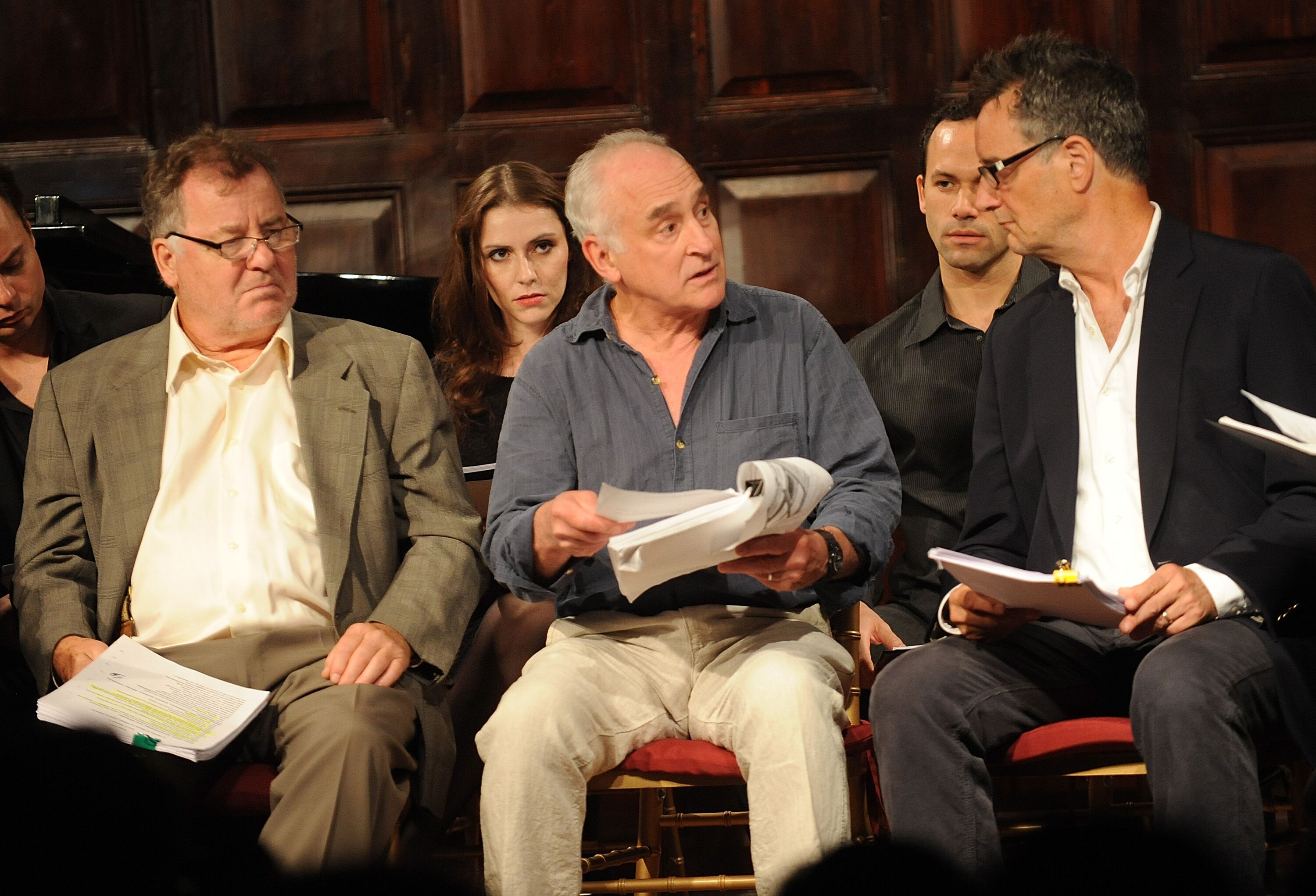 ---
So, if Darabont did really communicate like this, AMC's decision looks quite reasonable. We don't know all the details, but DeMunn was unpleasantly shocked by the dismissal of Frank Darabont and asked for his character to be killed after that.
"Dale's death was my decision. I was furious about how Frank was pushed out of the show. So I called them and said, 'It's a zombie show. Kill me. I don't want to do this anymore'"
After his departure from "The Walking Dead", the actor made appearances in other TV shows, such as "The Good Wife", "Mob City", "Divorce". He is currently starring in TV series "Billions" as Charles Rhoades, Sr. DeMunn is a husband of 18 years to his second wife, Kerry Leah, and has two grown-up children from the first marriage.
Steven Yeun as Glenn Rhee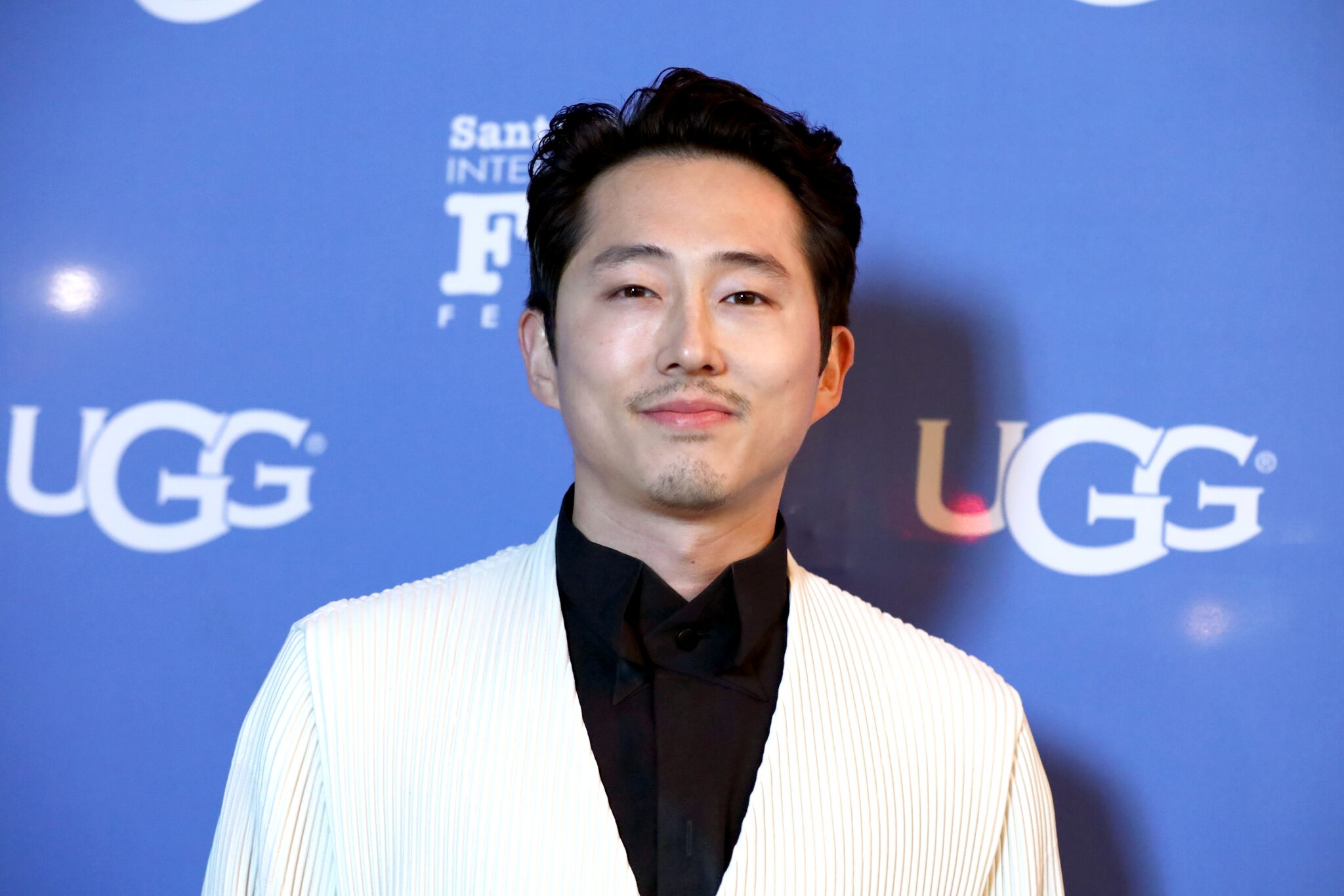 ---
Glenn was one of the favorite characters on the show. It was so sad to see his death! And not only for us, the actor Steven Yeun also grieved about it. Despite the fact that he knew for 2 years that his character would be killed, Yeun revealed that he had an existential crisis after leaving the show. He revealed the reason behind it during an interview at Walker Stalker Con: 
"Not because I longed to be back there, but because I was made to feel the loneliness of life, which is that decisions aren't made for you."
He was 27 when the first season aired and it was an opportunity to delay maturity. But after the show, Yeun become a father and it was a difficult time for him. "You get out of that show, and you're about to have a kid, and you're an adult now," he said. But apparently, he learned to cope with this, since he has already starred in 7 films and numerous TV shows.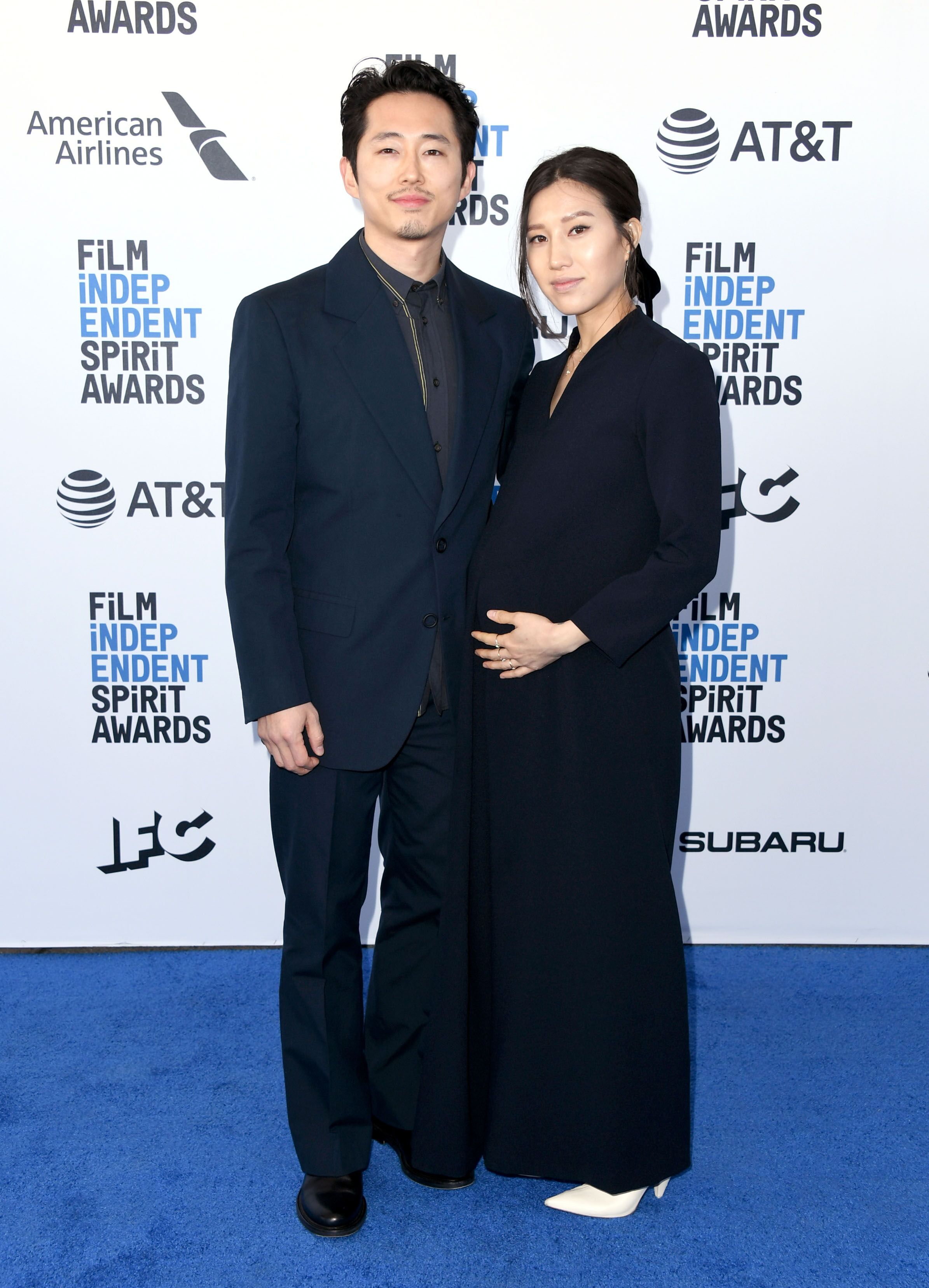 ---
It looks like his departure from "The Walking Dead" only boosted Steven's development as both: an actor and a family man. Now Yeun is a father of two kids, whom he shares with his wife, photographer Joana Pak. 
Sarah Wayne Callies as Lori Grimes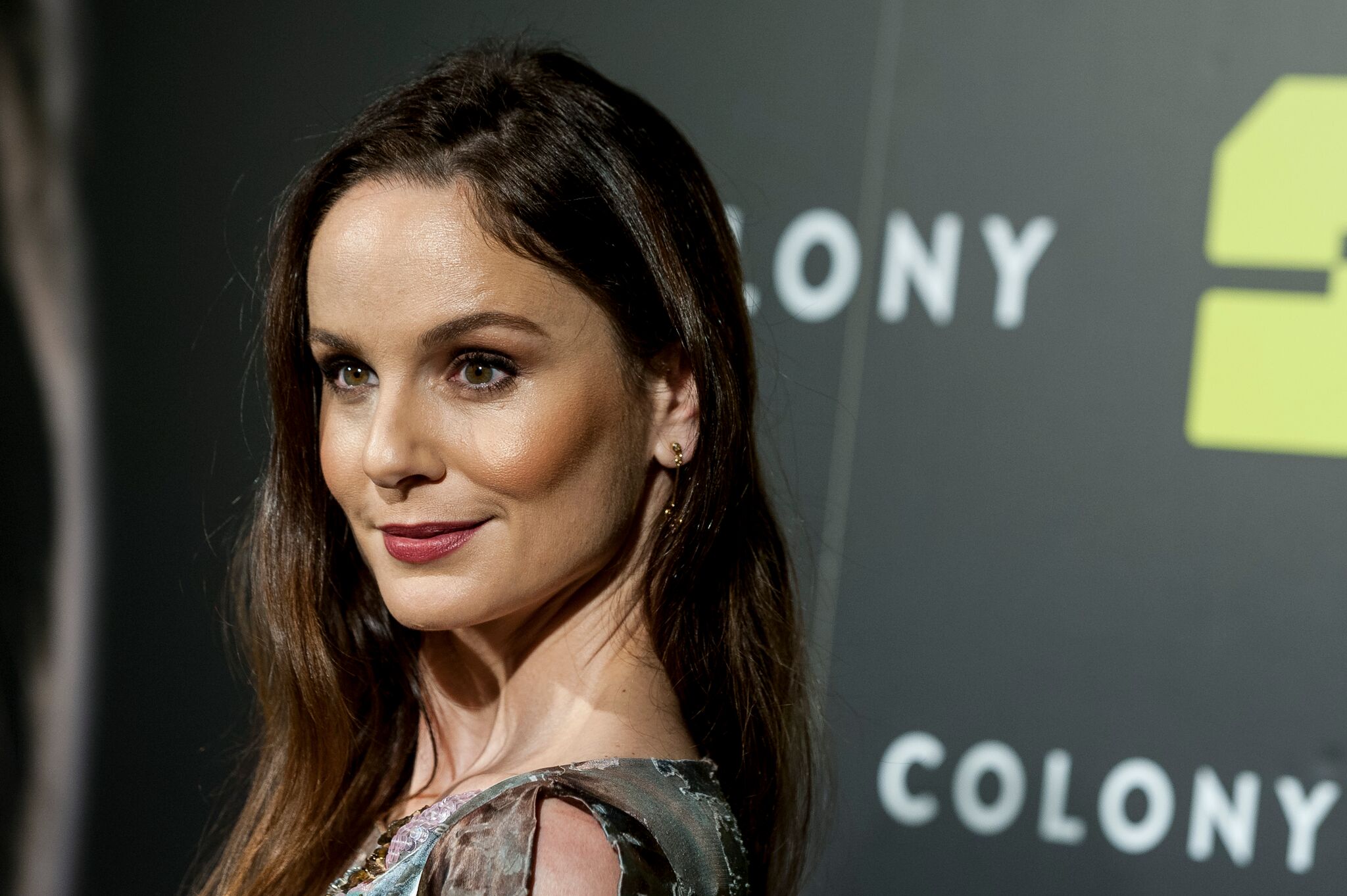 Lori's death was the most heartbreaking one in the early seasons. Poor Carl! Her character was supposed to die in another way, and it looks like it involved her baby daughter judging by the comics, but neither Sahar nor executive producer and director Greg Nicotero could do that to a newborn girl. Andrew Lincoln had a really difficult time when she left.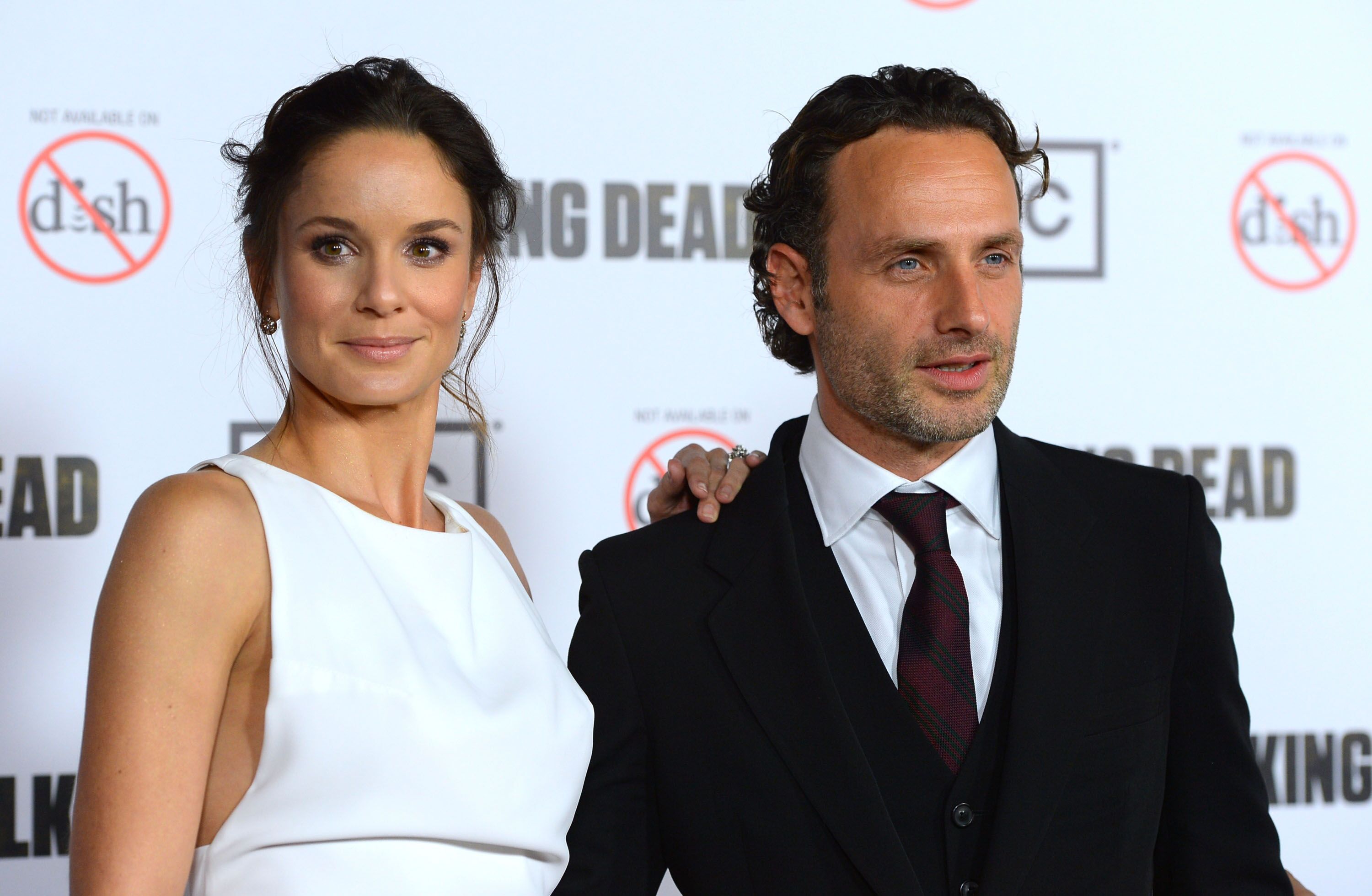 ---

"For me, Sarah was the best leading lady that I've ever had the pleasure of working with so it's an enormous loss, but that said what it does for the journey and the character development of Rick and the boy and everyone else in the group is great compensation." 
Since Callies has been gone, she has managed to star in 4 films and 4 TV shows, the most famous of which is "Colony". The actress is also a mother of two: 12-year old daughter and 6-year-old adopted son, whom she raises together with her husband Josh Winterhalt. We hope to keep seeing her on screen as often as possible.
Laurie Holden as Andrea Harrison 
---
Andrea Harrison was supposed to live in the show long and happily, but something went wrong. Initially, Holden signed a contract for 7 seasons, so this unexpected murder was a shock for her as well as for fans! In fact, this is exactly what the creators of the series wanted to add some heartbreaking death to peak the audience's interest.
Holden didn't appreciate this, saying, "I think the whole stuff that they wrote about Andrea and the Governor was complete and utter nonsense." She is grateful that her character was given the opportunity to die on her own terms, but so much more had to happen to Andrea! Moreover, according to the comics, she would have to be the next big love interest for Rick Grimes.
---
But, nevertheless, leaving the show gave the popular actress the opportunity to play in a dozen new roles, including TV series "The Americans" and a comedy film "Dumb and Dumber To". Apart from TV and cinema, Holden is a human rights activist, volunteering in organizations against human trafficking and helping children who live with HIV.
Sonequa Martin-Green as Sasha Williams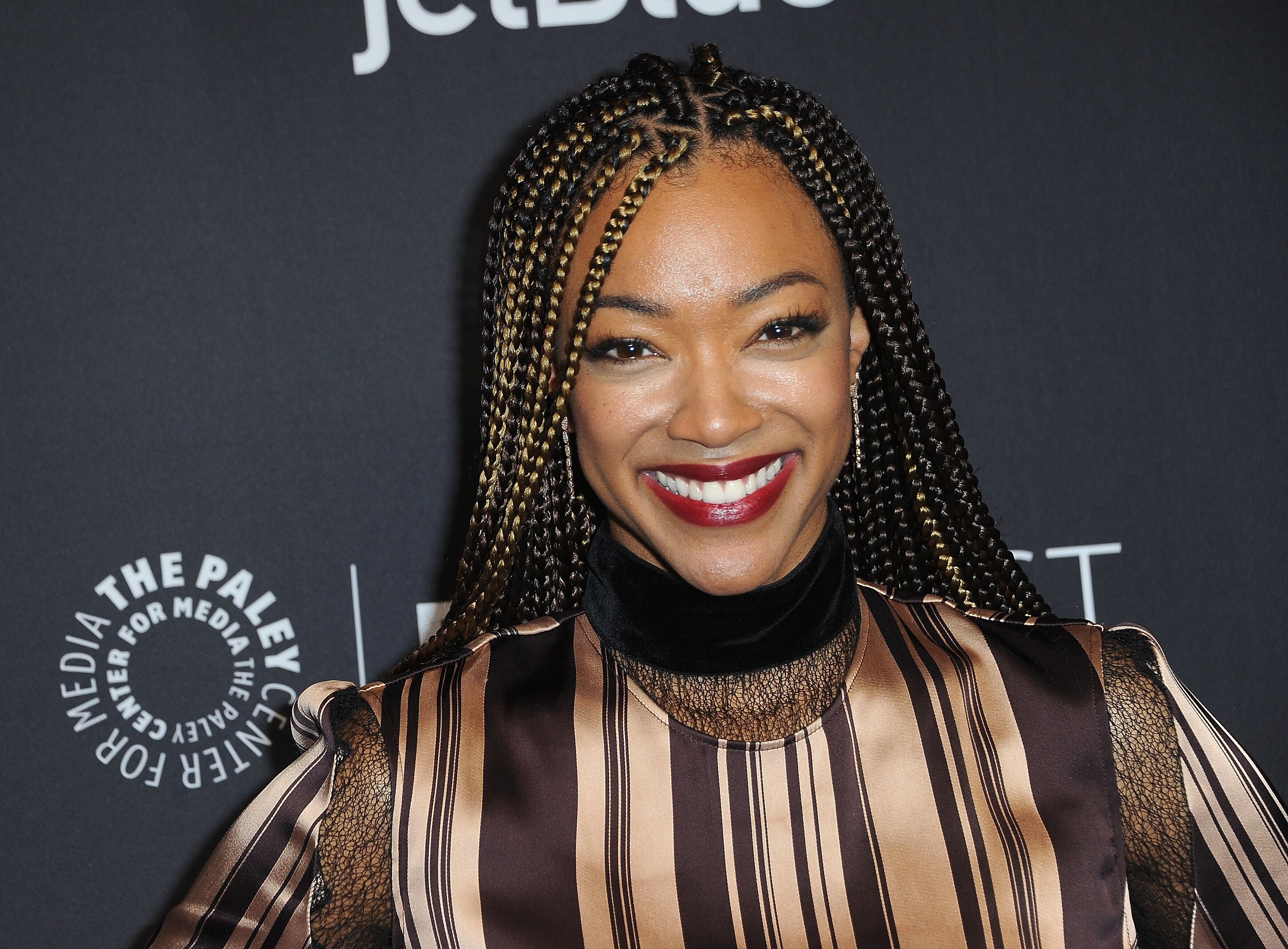 Sasha was such a beloved character and it was terrible to see her becoming a dead walker. Well, while filming the 7th season she got the main role in "Star Trek: Discovery" series.
"I know some people might think that I left Walking Dead to do Star Trek, but it did not happen that way. It was after Walking Dead was already ending that the opportunity for Star Trek came." 
---
She was ready for Sasha's death in "The Walking Dead" as everything was leading to this. In the comics, Sasha also did not live long. Therefore, the death of her character, as odd as this may sound, can be called a lucky coincidence for the actress, because she is the first African-American female lead in a Star Trek series. And she absolutely rocked that role in a Star Trek costume!
Martin-Green often shares cute photos with her husband, fellow actor Kenric Green and son, Kenric Justin Green, Jr., on social media. Did you know that she was pregnant during the filming of the fifth season of "The Walking Dead"? Costume designers did their job really well when they covered up her baby bump by wrapping Sasha in thick layers of clothing and using larger guns.
We miss all those characters, but hopefully the creators of the TV series have prepared some interesting plot twists to keep the fans satisfied. If you enjoy watching the show too, you may also be interested in reading about real-life partners of "The Walking Dead" cast.