13 Reasons Why Cast's Real-life Couples And Net Worth
We recently saw the third season of 13 Reasons Why and we also know that this popular show was renewed for the fourth and final season. It will be released next year. The show became popular and brought fame to its cast, in the meanwhile making them rich. But how much do they really earn from the series? And what do they do in their real life? Who do they spend this money with? Do they date anyone?
Anne Winters as Chlöe Rice 
Poor Chloe! After her sudden confession that she is carrying Bryce's baby, it was really shocking to see that her boyfriend was killed in season 3.
What can we say about the actress Anne Winters? Did you know that she was one of the main candidates for the role of Hannah Baker? She'd look awesome in that role, too, but we're obviously glad that she received the part of Chloe, while Katherine got to play Hannah.
Anne has been dating her musician boyfriend Taylor Beau for a long time. Last year the couple allegedly moved in together. They are not ashamed of constantly posting pictures of their happy faces together and they are constantly supporting each other's careers. And they look incredibly happy together. It was hard to take your eyes off them at the last Oscar ceremony. Couple goals!
At the age of 25, Anne has already had an estimated net worth of $6 million. It's impressive, isn't it? All this money mostly comes from her acting jobs. Apart from 13 Reasons Why, we could see Anne in FX series Tyrant and ABC's The Fosters. We have no doubt that she'll only increase her net worth in the future because she's not only beautiful, but also talented. 
Brandon Flynn as Justin Foley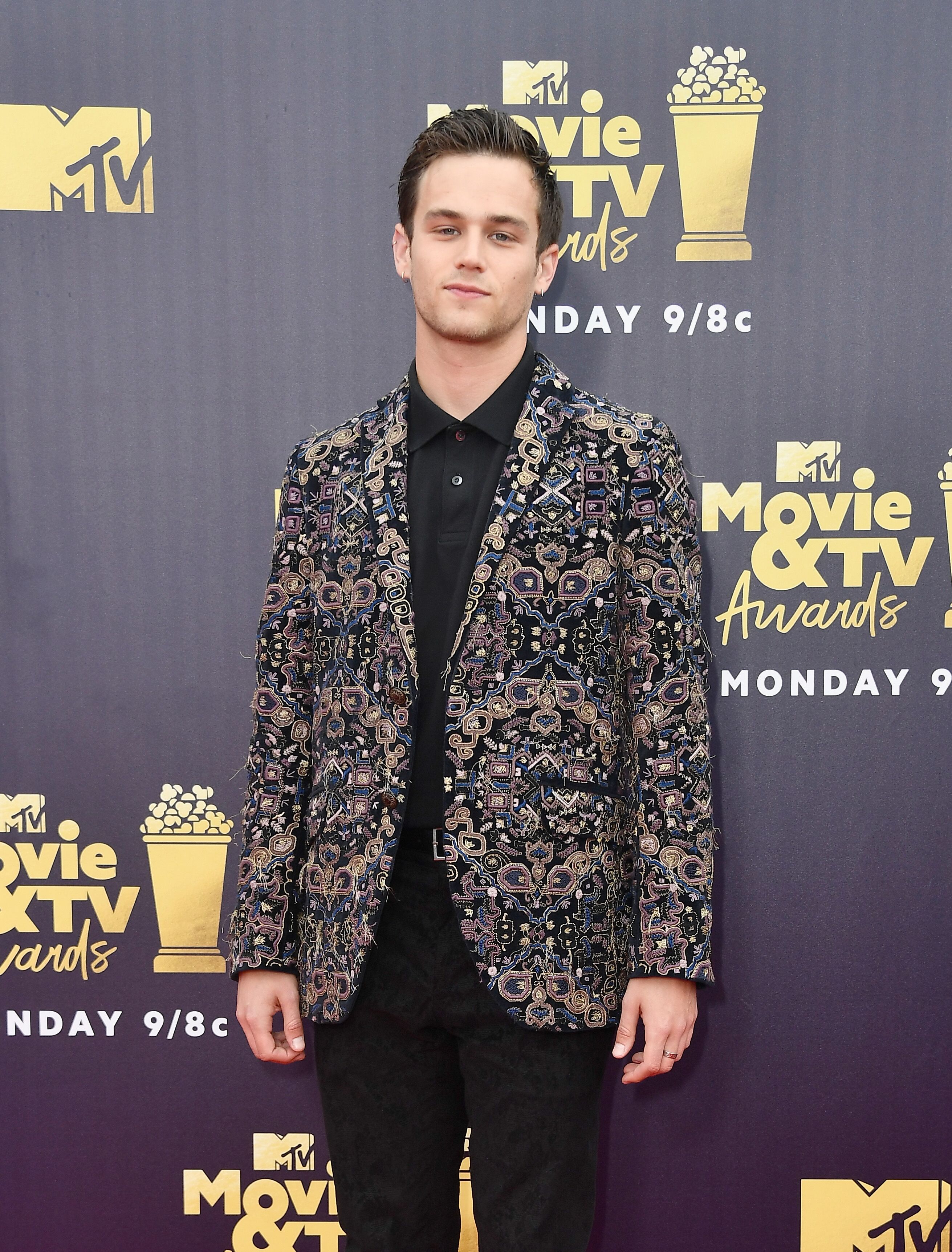 When Brandon landed the role of the "bad guy", who plays with girls' hearts, no one had any idea he is very different in real life. In an interview with Variety, the actor revealed:
"I love playing someone who loves a woman. I love having my little relationship with Jessica on 13 Reasons Why — I think it's fascinating and interesting. And you know what? I've had the same relationship with a man that's had its ups and downs."
"What?!" you may say? Yes, Brandon is gay in real life, but he doesn't want his sexuality to stop him from getting interesting roles.
"I do feel like there's a weird expectation with being a handsome white guy that people are surprised when I tell them that I date men," he added.
We don't know much about Flynn's relationships. However, we do know that before season 1, he started dating famous musician Sam Smith.
They were spotted together a few times and they looked very happy. Sam and Brandon had a real whirlwind romance. "They really fell for each other," the source told The Sun. Unfortunately, almost a year later the couple broke up, explaining they are both very busy with their careers. It's a pity, but we're sure they will both find what they need soon.
Focusing on his career, Brandon has already made a lot of money. Alongside some of his co-stars, he signed a deal for $20,000 – $60,000 per episode when the show just started 2 years ago, as reported by Deadline. It's a pretty common practice for showrunners to raise the salary of their main cast after a show gets the green light for subsequent seasons, so it'll come as no surprise that Flynn earned $135,000 per episode for Season 3.
There's no public info on Flynn's combined income from all his projects but some sources credit him with having a net worth of about 1 million dollars. Besides embodying Hannah's first reason for leaving the world, Brandon is going to play more roles. He's all set to join the cast of True Detective Season 3 later this year as a recurring character.
And while it's good to know that Brandon certainly has fun on set, it's even better to hear that he knows how to share his wealth (especially since he's making LOADS of money).
On September 28 last year, Flynn joined in the #10FeaturedTeachers challenge on Instagram, paying for 10 teachers' Amazon wishlists to make sure they get all the supplies they need for the kids in their classes.
Flynn also has a very SPECIAL buddy for whom he always has a little extra pocket change to spare; taking him to fancy restaurants, buying him cute clothes and taking him on exciting vacations. Who's this mystery man we're talking about? Why, his canine companion!
Brandon LOVES his dog Charlie, who he got while filming 13 Reasons Why's first season. They are INSEPARABLE and he's frequently featured on Flynn's Instagram.
Flynn was linked to British singer Sam Smith, and the two dated for 9 months last year, but it has recently been reported that Brandon is now allegedly dating Game of Thrones star Richard Madden.
The paparazzi caught the two on camera walking down the street and their body language was pretty intimate. Could this be two best bros, or maybe something more? The two haven't confirmed or denied the relationship so it's too early to say, but who knows? Brandon might have some engagement expenses on the horizon very soon!
Christian Navarro as Tony Padilla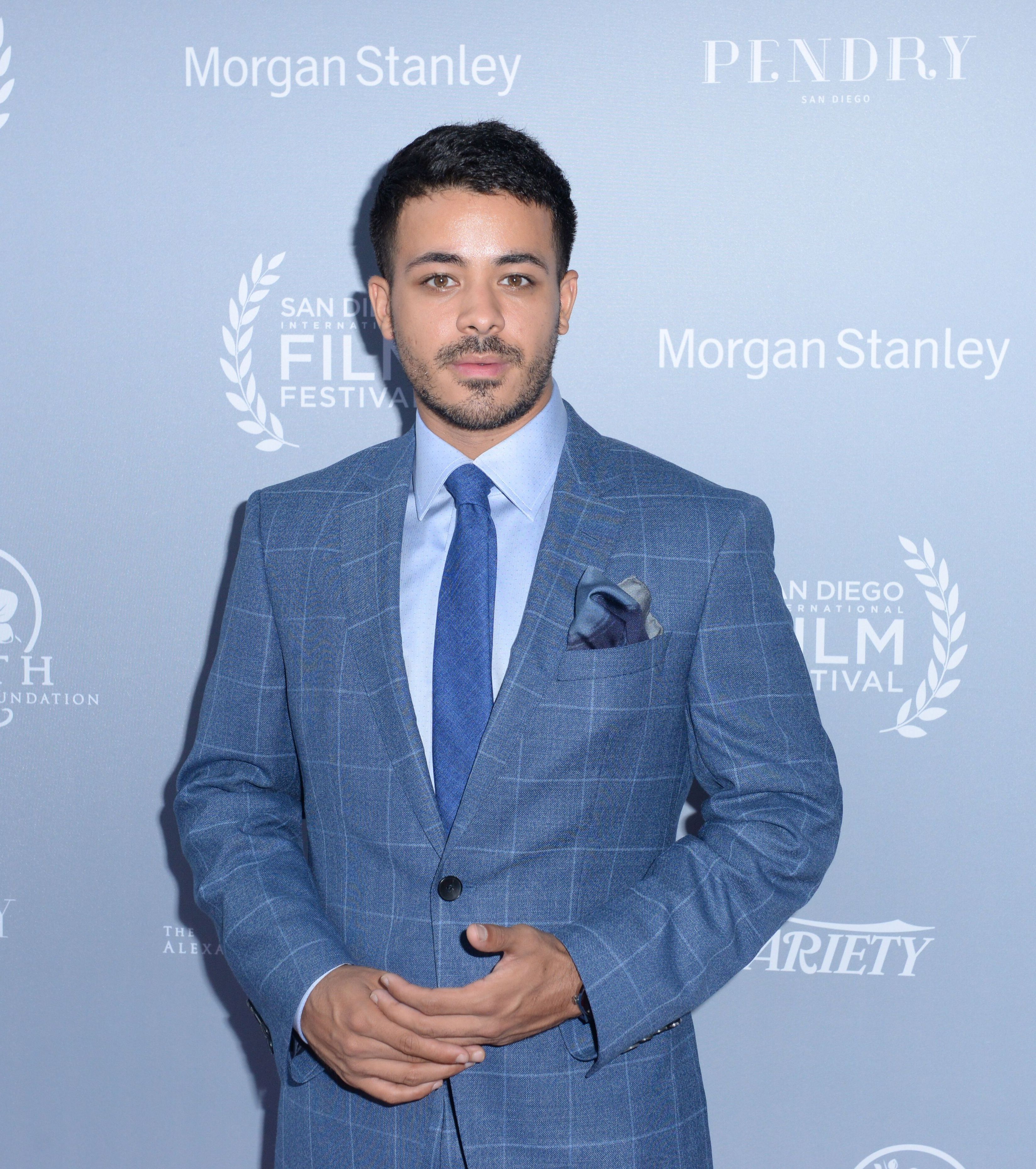 It's not uncommon in the film industry, but it's still surprising that 28-year-old Christian Navarro can get away with playing a teenager. How was he chosen to portray a schoolboy?!
Don't get us wrong, we're glad he was and wouldn't want to see anyone else playing Tony, but still! After portraying a gay character, Christian has been surrounded by rumors about his sexuality. And although he supports the LGBT community, he is totally straight, which is confirmed by his dating history.
Not long before the shooting of season 1 started, he dated Pakistani actress Alina Sheherzad Akhtar. She even posted a cute picture of them together on his birthday. But a year after that in one of his interviews he revealed that they broke up. 
"I'm single! [My ex-girlfriend] and I separated a few months ago, and I'm single and doing my thing," says Christian.
There was no information about his private life for a long time.
It only heated the rumors about his gay nature despite the fact that in one interview Navarro revealed he had a crush on gorgeous female boxer Paige VanZant. Back in February, he once again refuted the rumors by posting a short video of him kissing a mysterious girl.
"I have a wonderful family, beautiful friends, a new love, my amazing pup, my art, and my love for all of you," captioned Navarro.
The actor occasionally posts their pictures and we know that her name is Kassidy Ramirez. 
But let's talk about how much money he makes. Christian had lots of acting experience and that's not only bettered his skills but also helped to boost his net worth. Navarro made $135,000 per episode for season 3 and Deadline reports that Christian could earn as much as $150,000 per episode in the upcoming seasons... if season 4 gets the stamp of approval, that is….
There's no official data on Christian's net worth, but sources like All-Star Bio estimate his worth around $2 million. Though 13 Reasons Why was undoubtedly instrumental in revealing Navarro's talent to the masses, but many people already knew him for his great performance in some earlier recurring roles. For example, we saw him in Blue Bloods, Rosewood and the rather exuberant HBO series, Vinyl.
Christian managed to make the leap to the big screen last year when he starred alongside Melissa McCarthy and Richard E Grant in the Oscar-nominated biopic Can You Ever Forgive Me, which went on to gross almost $12.5 million in the box office.
Christian is also known to have a natural talent for modeling - he often features in stylish photoshoots for various magazines and he clearly knows how to grab attention!
Katherine Langford as Hannah Baker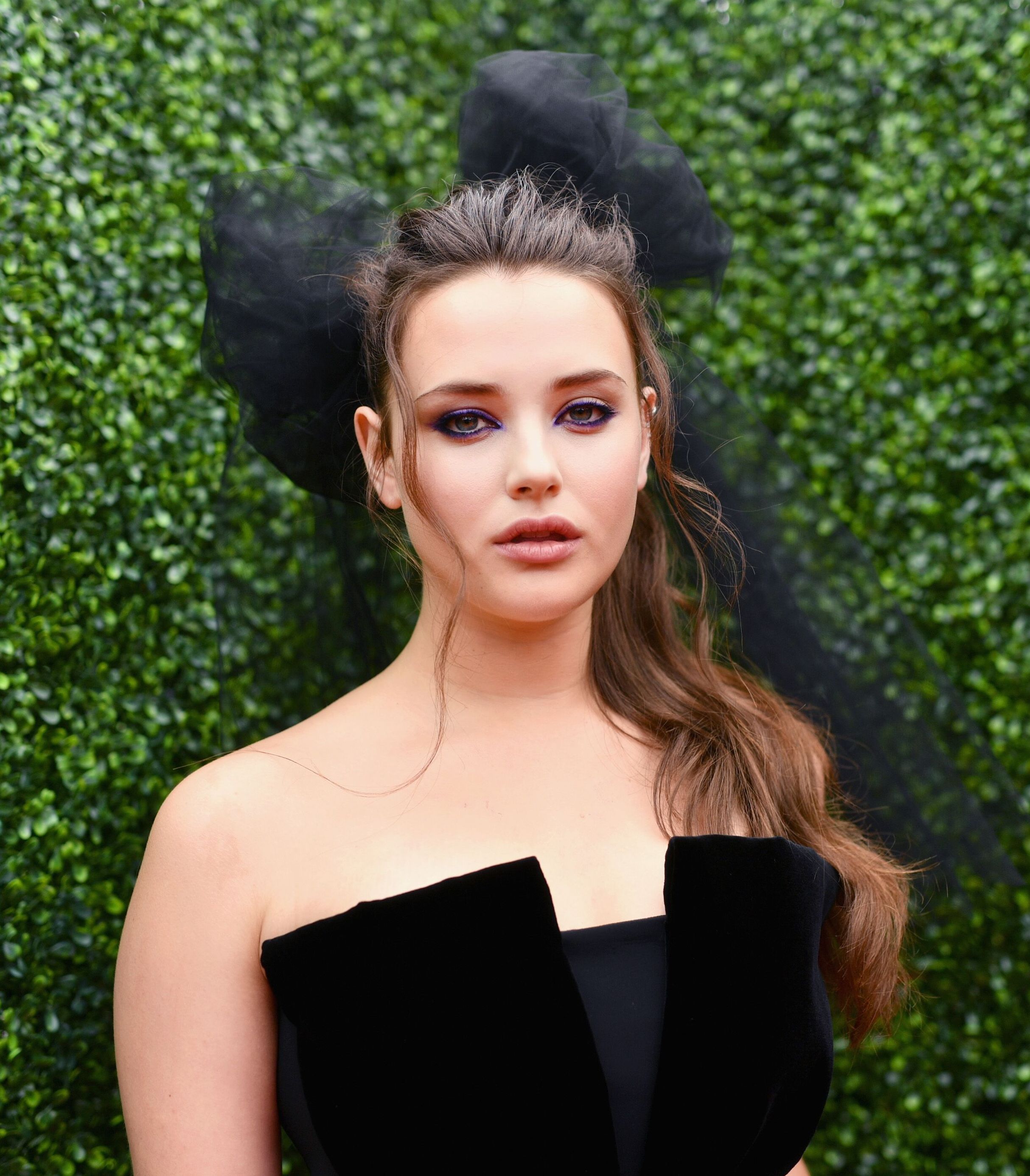 We can't believe we will not be seeing Hannah anymore! Everybody's wondering why Langford's character is being cut off from the show. Showrunners explain:
"The loss of Hannah [...] will always be part of the story, but I don't see a tremendous continued presence for Hannah because I think we needed her to finish telling everyone else's side of her story and we needed her so that Clay could get to the point of saying, 'I love you, and I let you go.'"
We're glad to know that Katherine will be returning to Netflix soon in the series Cursed about King Arthur, which will be released in 2020. She will play a character named Nimue and we're sure that she'll look fantastic!
As she only became popular when the show aired, we don't know much about her private life before the role of Hannah. Fans are hoping there's something between Katherine and Dylan Minette, and the actress's words make us believe in that!
"He's fantastic...Every time I got on set — playing Hannah Baker — it's kind of like going through six months of bullying. But every single scene I had with Dylan, it would put a smile on my face. He would always be there to kind of lighten the day," Langford revealed.
That's so cute! Maybe Dylan could make an appearance in her new show as Merlin? Well, why not?!
Though Katherine's screen time was naturally pretty limited after season 2 finale, she's managed to build an impressive net worth during her time on the show. Unlike our previous start, there isn't actually any confirmation of how much Katherine got paid while filming. It could likely be 135,000 per episode like her co-stars, but there's also the possibility that she earned as much as Dylan Minnette (if you want to know his net worth, read this list till the end!).
According to various sources, Langford's total net worth for 2019 is somewhere between $4 and 5 million. Katherine started her career with a handful of independent movies but the Netflix hit show is rightly credited as being her breakout role that paved her path to the big screen. In 2018, Langford starred in romantic-comedy-drama Love, Simon and this year she signed on for the role of Tony Stark's daughter in Avengers: Endgame.
Even though her scenes were ultimately cut from the movie, we are pretty sure she got paid for that! And considering that it's the mighty Marvel Studios, that sum was likely substantial even for a small part like that.
Katherine's latest project is coming out in November and it looks amazing. Set to premiere on Thanksgiving, the black comedy Knives Out features Langford acting alongside Daniel Craig, Chris Evans, and Jamie Lee Haden-Guest.
Alisha Boe as Jessica Davis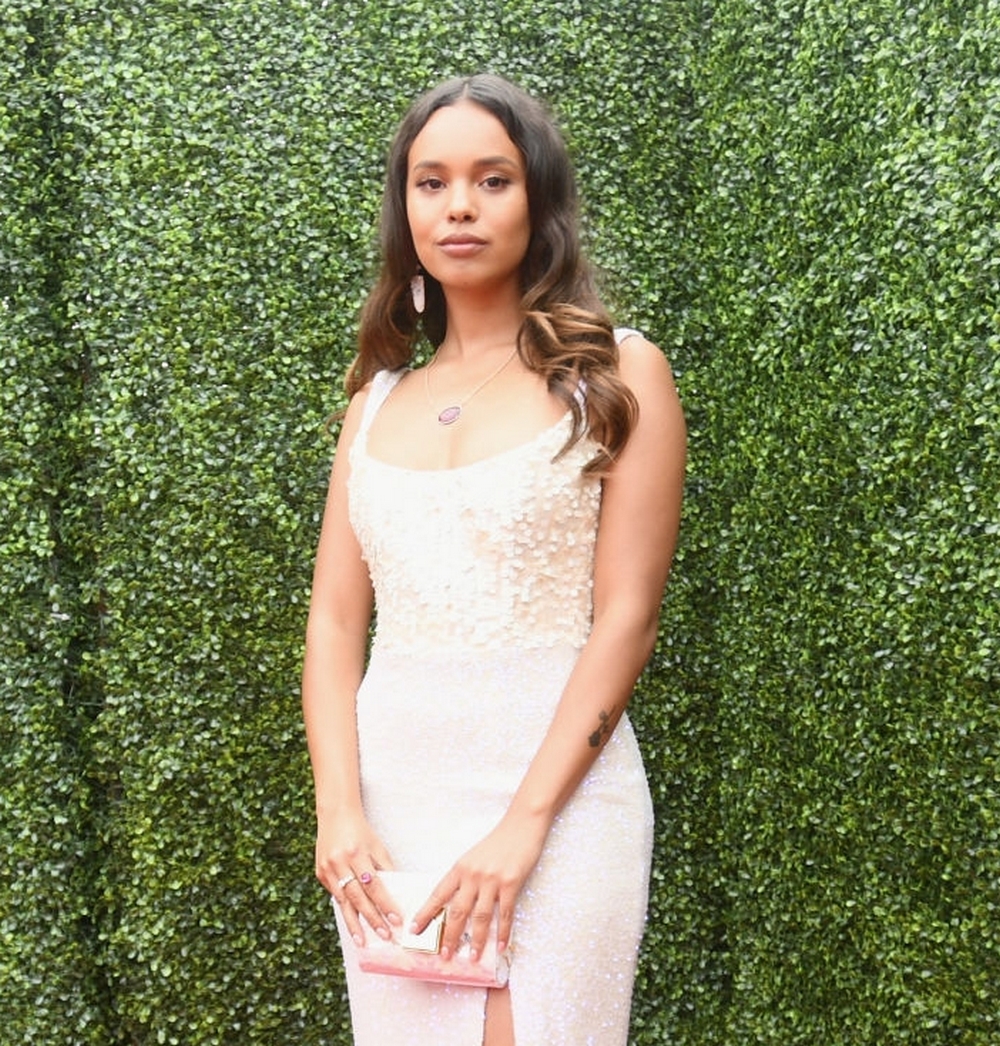 Norwegian-Somali beauty Alisha Boe is very secretive about her love life.  A year ago, Pop Sugar claimed that Boe was dating Scott O'Brien, and they even had a picture of them together on their Instagram pages. Unfortunately, the couple probably broke up as the picture was deleted and they haven't been seen together for over a year. If they actually were together, that is...
Alisha has a great relationship with the cast members of the show. They have a lot of fun together and like hanging out with each other. Of course, it brought about the rumors about the actress having an affair with someone on the set. She is close friends with her co-star Tommy Dorfman. The stars even have matching semicolon tattoos with Selena Gomez.
But since Tommy is openly gay and has even been married for a while, they are definitely just good friends.  It looks like the actress has decided to just focus on her career and put love affairs aside for now. Although she's one of the youngest of all the cast members, she already has a remarkable resume. The 22-year old actress previously starred on Modern Family, Days of our Lives, Ray Donovan and in the teenage drama series Teen Wolf.