iCarly: Life after the Show
Beginning in 2007, iCarly went on to become one of Nickelodeon's most popular shows. It's been about 12 years since the series first aired on Nickelodeon and seven years since the final episode was aired. What happened to its cast? 
Where did Miranda Cosgrove go? Who is portraying their iCarly character in a different show on a different channel? And who's become an actor, a singer, a journalist and even a director? We're ready to tell you what happened the stars from iCarly after the show ended!
Jerry Trainor as Spencer Shay
There would be no Carly without her slightly eccentric and funny brother? However, still a responsible and dependable one. Spencer once said, "I may be an idiot, but I'm not stupid."
Have you ever noticed that old Shay is a great singer? In the real world, Jerry Trainor even formed a band a few years ago, called the Nice Enough People. It is not very successful yet, but we hope they'll be able to kick it off. Not only is Jerry a talented musician, he's also a great actor, whose character in iCarly made the audience fall in love with him.
It's no surprise that after the show ended, he was offered new projects on Nickelodeon. Jerry landed the main role in the new TV show, Wendell & Vinnie, but, unfortunately, the project only lasted a year. After that, he played a number of small roles in TV shows and TV films. Now he's famous for his role in a comedy web series called The Porch, which you can find on YouTube!
We don't know anything about the actor's private life, we've only managed to find one name. The rumor is that Jerry Trainor has been dating actress Jessica Makinson for a long time, who he met on the set of iCarly in 2008. But judging by Jerry and Jessica's Instagrams, they have either been separated for a long time or they live in two completely different houses.
Jennette McCurdy as Sam Puckett
How could you not love Carly's slightly aggressive but very loyal friend, Sam? The audience liked the character so much that Sam Puckett got her own spin-off, Sam & Cat, in which she starred alongside Ariana Grande.  Our favorite characters from Victorious and iCarly got their stories going despite the fact that their original shows were finished. 
Although the show looked quite promising, Nickelodeon ended it after the first season. Let's try and figure out why that happened. After season 1 of Sam & Cat aired, it was the time of the traditional Nickelodeon Kids' Choice Awards at which all the channel's stars except for the two girlfriends were present. We're speaking of Jennette McCurdy and her friend and colleague from iCarly, Miranda Cosgrove. Of course, this rebellion attracted plenty of attention, and that's what McCurdy wanted.
According to Jennette, Nickelodeon put her in an uncomfortable and unfair position, in which she had to look out for herself. It was about money, too, and the rumor was that McCurdy accused Nickelodeon of paying her less than Ariana Grande. As a result, the show was paused at first and then canceled. We don't know the reason for that though. Later, on Twitter, Ariana Grande expressed her view on the situation: "The rumors circulating about our contracts and our salary not being equal are absolutely ridiculous and false"
It is unlikely we will ever find out what happened back then. Anyway, after the show was canceled, She managed to get a role in What's Next for Sarah?, and a year after that she landed a role on the Netflix project, Between. Anyway, after the show was canceled, she managed to get a role in What's Next for Sarah?, and a year after that she landed a role on the Netflix project, Between
Just like many stars of Nickelodeon, Jennette tried her luck in music back in 2010, she even made an album but two years after she stopped doing music. At about the same time, she started writing articles for the reputable Wall Street Journal and became the youngest person who's ever done that. She also wrote for The Huffington Post, in which she shared her experience of fighting bulimia and anorexia since the age of 11. 
Now she's practically left the entertainment industry, in which she had been suffering from eating disorders for more than 10 years, and is trying out the whole director thing. Her first movie, Kenny, aired in 2018 and was featured in The Hollywood Reporter and on Short of the Week. She also made 3 more movies and said she's dreaming of directing more, but she also won't miss a chance to star in a project that she can be proud of. We are happy for Jennette McCurdy and hope that she will achieve everything she sets her mind on.
Nathan Kress as Freddie Benson
Dependable friend, great technical specialist, ex-friend of Carly and Sam... Is there anything we forgot? Freddie has always been a great friend to Carley and was almost always there for Sam (we won't recall the time when Seddie were enemies, will we?). Nathan Kress played his role perfectly and his performance on the show has been characterized by one reviewer for Variety as "sweetly nerdy."
The actor had been pretty famous before his role in iCarly as he started his career at the age of 11. Before the show he usually played episodical roles and those 5 years of his role of Freddie Benson were the peak of his career. In between shooting for iCarly Kress starred in the Nickelodeon television movie Gym Teacher: The Movie.
After the show was over, for a few years Nathan had a number of episodical roles, until 2014 when he landed his first serious role in the film Into the Storm. In 2015 he tried himself as a director filming an episode of the new Nickelodeon show, Henry Danger.
"I'm so honored to have been given the opportunity to step behind the camera for such a big project, especially at such a young age," 21-year old Nathan Kress said.
The producers liked Nathan's work, and as a result, the young director filmed 10 episodes of the show. But it wasn't just Henry Danger! Nathan also filmed 6 episodes of another Nickelodeon show, Game Shakers, and it seems he isn't going to stop. During the last few years, Nathan's acting skills haven't been that visible. He does episodical roles sometimes but doesn't have any big ones. 
At about the same time that Kress first tried himself as a director, he also landed another job... the role of a husband! He tied the knot with actress and stunt performer London Elise Moore in an outdoor ceremony in LA. "Hands down, best day of my life. And so begins the adventure," Kress shared his emotions about the wedding.
You'll be surprised if we tell you that his ex-colleagues from iCarly and friends were present at the ceremony. It was Miranda Cosgrove, Jennette McCurdy, and Jerry Trainor! "Riding together to see our baby boy @nathankress get married," McCurdy wrote on Instagram
The couple got married 6 months before that and started posting cute things about getting ready for the wedding. Two years later, the couple became even happier when their daughter, Rosie Carolyn was born. The actor keeps posting pictures of his wife and his almost 2-year-old daughter on Instagram! It's just so wonderful to look at!
Noah Munck as Gibby Gibson
Another friend of Carly who only joined the main cast in season 4. Despite the fact that Gibby was a little weird (you remember how he kept undressing without any particular reason, right?), Carly kept inviting him to the show and protecting him.
Noah Munck's character appealed to the audience, and the studio was considering another spin-off with Gibby. He competed with Sam & Cat and as you know, he lost. Given the fact that McCurdy and Grande's show only lasted a season, perhaps, the producers made a mistake. What do you think of that? Would you like to see a spin-off about Gibby?
Although Nickelodeon refused to make a show with Noah Munck, in 2014 he landed a recurring role in The Goldbergs. Noah got a role in a show on an adult channel, though, his role didn't change much. We're not kidding, in the show, he plays the role of Rob Smith with the nickname Naked, and you probably already know what he's famous for. Of course, he goes shirtless at any opportunity! Apparently, the producers from the ABC channel liked Gibby so much they decided to take him.
We are glad that Noah Munck is taking part in such a big project but we hope he won't be a one-trick pony and that he'll be landing plenty of other different roles.
Jeremy Rowley as Lewbert Sline
We can't forget one of the most interesting characters in the whole show! Although Lewbert Sline was very nasty and even stole cookies from children; he became an important part of Carly's show. 
In the real world, Jeremy Rowley doesn't hate children, and he's even raising his own one with his wife. He's married to Dani Morrow, who, judging by her IMDB page, also works in the film industry as a visual effect and animation specialist.
After iCarly was over, Jeremy Rowley appeared in a number of episodical roles, including ones in Henry Danger, Game Shakers, and Modern Family. He's also tried himself as a voice actor in another Nickelodeon project, Bunsen Is a Beast, in which he did the voice of the main character. His work on the project was so good that the actor was nominated for a prestigious award in the animation world, Annie Award.
Miranda Cosgrove as Carly Shay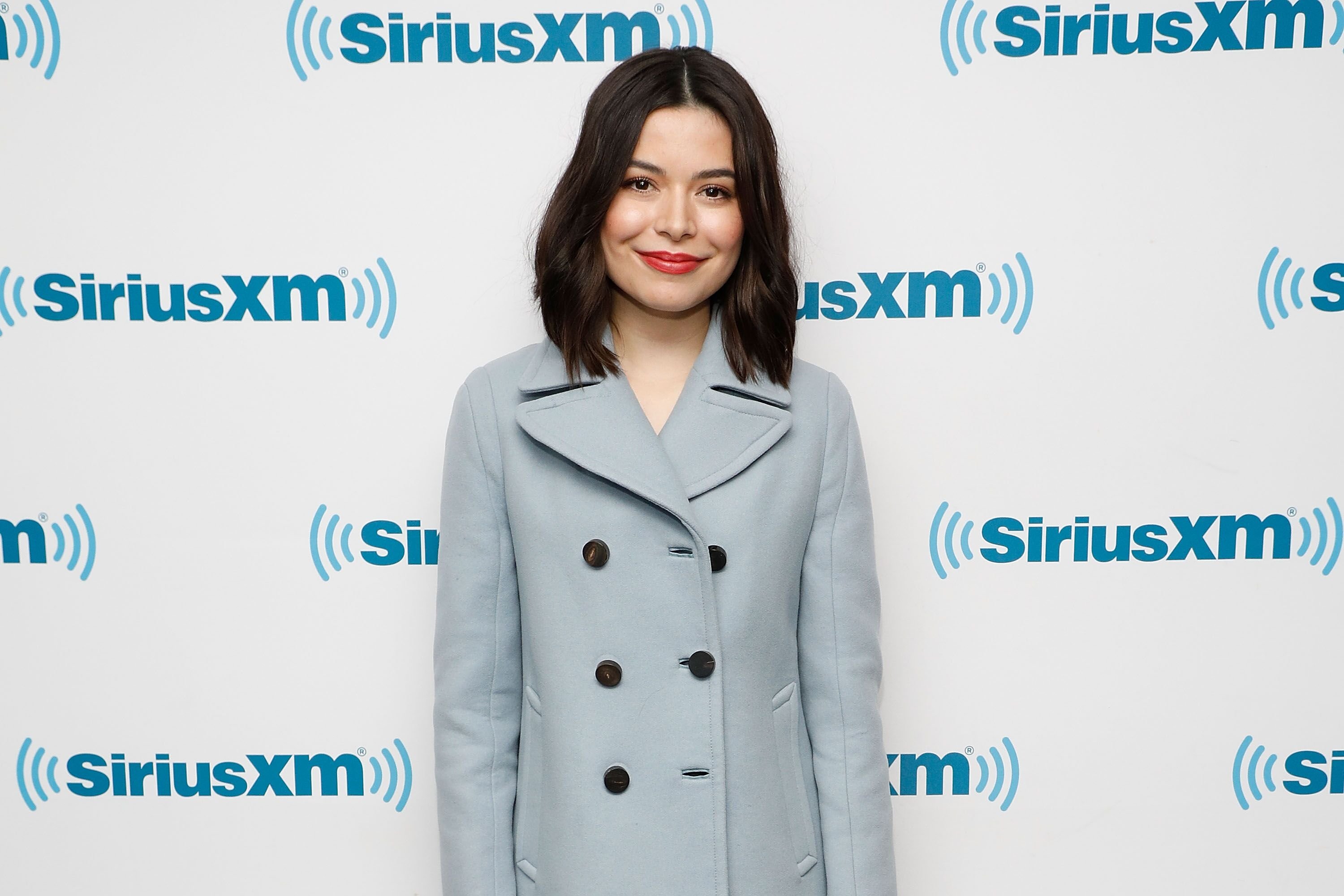 Can iCarly exist without Carly? It seems that almost everyone adored this kind and angry character. Carley Shay's character wouldn't be so wonderful and complete, had it not been played by Miranda Cosgrove. 
At the beginning of iCarly Miranda was already quite the famous actress, who played the main character in the show Drake & Josh as their sassy little sister. Although she'd been popular and loved by the audience, and Nickelodeon offered her other projects, Miranda decided to go to college.
She told MTV News, "I was picking between University of Southern California (USC) and New York University (NYU) and I really love New York, so I had really wanted to go to NYU. But I love acting, so I want to stay in L.A., so I can act at the same time."
After graduating from USC, Miranda tried herself in different projects and even got a role in a Crowded sitcom, but nothing was as successful as ICarly.
Over the last few years, she has starred in a few pilots, which did not turn into TV shows, and landed a few roles in movies. She starred in a horror movie, The Intruders, but the movie got bad reviews. Recently another movie with her in it aired, in which Miranda Cosgrove acts alongside famous actors like Omar Epps, Kate Walsh, and Jorja Fox. The movie's called 3022.
You might think that Miranda's acting career is not going as well as she's probably hoped for, but that's not the case. If you like the minions and the Despicable Me series of cartoons, then you might've realized that Margo's voice is actually Miranda Cosgrove. It is quite a big role in a big project, so we can't really say the actress disappeared from the industry. We hope she'll have a lot of interesting roles in the future, some of which will even be able to outshine Carly!
We don't know much about the actress's love life after she entered college. There were rumors that she dated James Maslow at about the same time that the actor appeared in iCarly. The two dated for a few years and then broke up for unknown reasons. Then Miranda started being noticed in the company of Nat Wolff, whom she was engaged with according to rumors. Also, Miranda was rumored to be dating the singer David Archuleta, but there's no confirmation of that. We don't know who she's dating know, and her Instagram page doesn't give any answers to that question either.
Who was your favorite character from ICarly? And who would you like to see the spin-off about?