Grey's Anatomy: Life without the Show
Grey's Anatomy is on its 16th season and during the last 14 years of the filming plenty of actors went through its set. Unfortunately for all the fans many of the main characters left the show.
Who thinks that leaving Shondaland was a stupid mistake? Whose kids make fun of his role on the series? And the biggest question of all - who'll be returning to Grey's Anatomy? Let's find out what's happened to some of the stars of the medical drama Grey's Anatomy after they left the hit ABC series.
Kate Walsh aka Addison Montgomery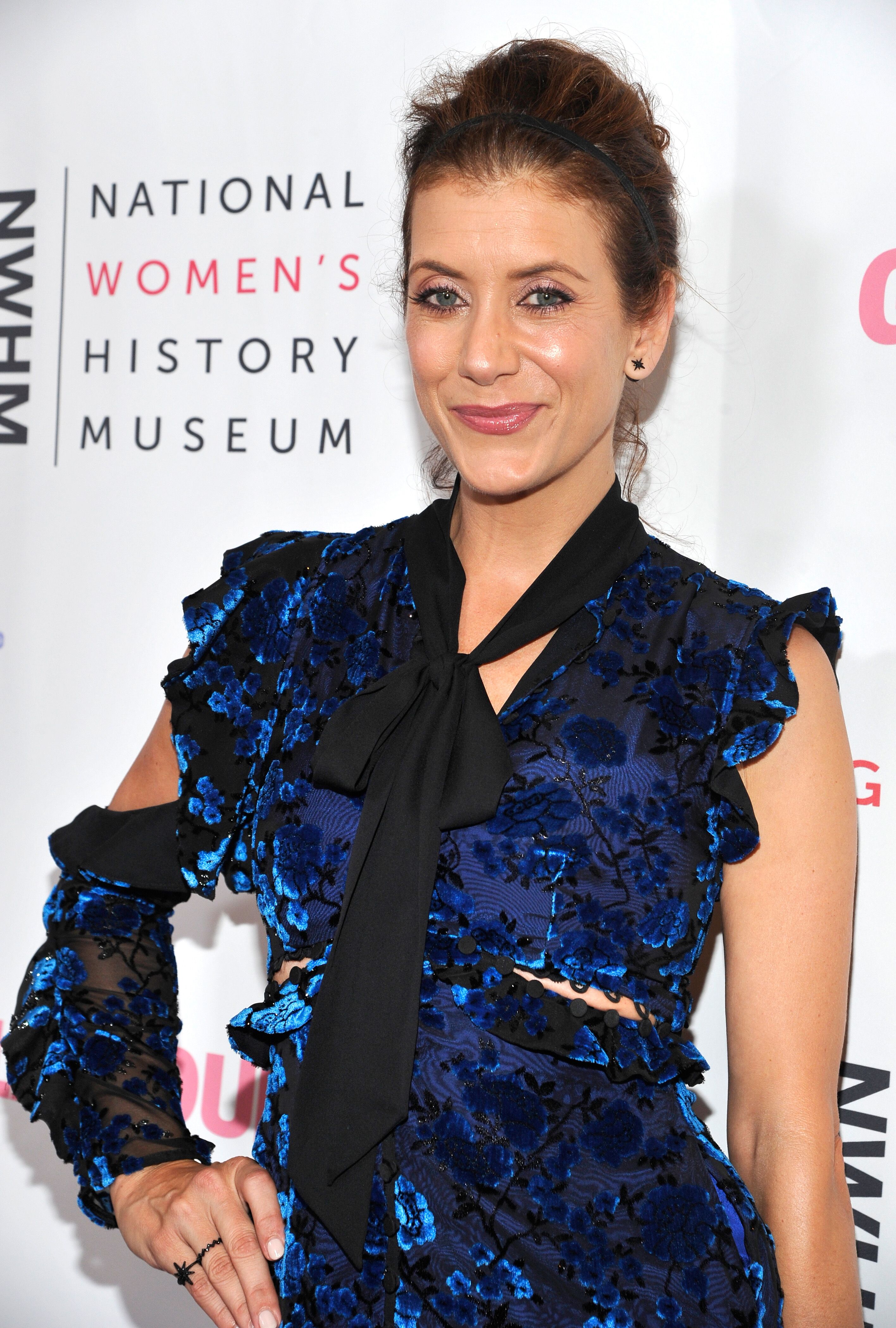 We bet it's the very first time on a show where the evil ex-wife of the main character became such a fan favorite. And that's all thanks to the amazing acting talent of Kate Walsh. It seems like she's ready to make fans of Grey's Anatomy fall in love with her all over again as Walsh has stated that she'd definitely be interested in returning to the show!
In an interview with Pop Culture, Kate said: "I always considered Shondaland my home, and particularly, Grey's [...] so, absolutely I would go back if it made sense to everybody involved." 
Hooray! Fans speculate that Montgomery will return in order to help deliver Amelia and Bailey's babies. How about that?! As for the other details… we'll just have to wait and see. Plus, showrunner Krista Vernoff teased the triumphant return of a [intrigued] past character… so it really could be Addison! We guess the only thing that would make fans even happier than the return of Addison would be if McDreamy or Cristina came back. And speaking of Christina…
Sandra Oh aka Cristina Yang 
We still associate the phrase "You are my person" with the most powerful female friendship of all time. When we found out that Christina was leaving her Mer, it truly felt like the end of an era. And it seems that the very same thing happened to Sandra Oh after she moved on from portraying the best cardiac surgeon at Seattle Grace.
But it seems like Sandra Oh has found "her person" for the second time in Killing Eve's angel-faced assassin, Villanelle. Fans went wild for the electric chemistry between Sandra Oh and Jodie Comer on Killing Eve and, thanks to its darkly comic atmosphere, the series quickly became a hit. 
Funnily enough, when Sandra first read the script for the show she didn't even realize that she had the main role! The actress revealed to Vulture that after decades of playing the best friend of the main character, Sandra just couldn't believe that at long last she would be one of the central protagonists. And you can't deny that without Sandra, it wouldn't work as well as it does as the perfect seductive spy thriller.
The show led a number of momentous achievements for Oh, including watershed moments like her becoming the first Asian-American woman to be nominated for a Lead Actress Emmy, hosting the Golden Globes, and winning multiple Golden Globes.
All very inspiring, we're sure, but the REAL question that must be bothering all the fans - will Sandra ever return to Grey's Anatomy? Well, wonder no more! Here's her honest, unvarnished answer: "If they asked you to come back as a cameo, would you do it?" - "No."
The actress explained that her home is now Killing Eve and that she'll be there as long as she possibly can. While Oh appreciates the time spent she spent as Cristina and the opportunities it opened up for her, Grey's Anatomy is forever in her past.
Isaiah Washington aka Dr. Preston Burke
And one more Grey's Anatomy star who surely won't be returning to Shondaland is Isaiah Washington. After his infamous scandal on the set, Washington was cut from his role as cardiothoracic surgeon Preston Burke. And even though he did reappear later on the show for a small part in season 10, Isiah is officially not coming back, ever again.
Ever since then, Isaiah's biggest role has been on the post-apocalyptic drama series - The 100. Aside from that, Washington has also starred in the film Blue Caprice, based on the infamous D.C. sniper attacks. 
This might take you by surprise but Isaiah is also... a writer! He's penned one novel so far, A MAN FROM ANOTHER LAND, which is basically a memoir. The most important discovery Washington came up with during the writing process was about his roots. The actor discovered that his ancestors originally came from modern-day Sierra Leone and was so excited to find out about it that he immediately took a flight to Africa, made numerous donations there, and built a school!
And another surprising fact about Washington's visit to his ancestral homeland: he also made history by receiving Sierra Leonean citizenship, becoming the first African-American man to gain full citizenship through DNA!
Katherine Heigl aka Izzie Stevens
Katherine Heigl is another Grey's Anatomy star who also knows how to surprise and sometimes even SHOCK her fans. Who DIDN'T adore the sensitive but feisty Izzie Stevens, which made it all the more devastating to watch her leave the show.
Heigl's reputation after her departure is unfortunately associated with trashy tabloid headlines like "Why Hollywood Won't Cast Katherine Heigl Anymore". A couple of hasty words during interviews, declining an Emmy, questionable projects and A LOT of on-set conflicts hit the actress' career HARD. After the commercially successful films Knocked Up and 27 Dresses, Katherine couldn't seem to find a project that satisfied her. And on one occasion, she even tried to return to Grey's Anatomy. But showrunner Shonda Rhimes very diplomatically declined the offer when Katherine reached out to the showrunner. 
In an interview with TV Guide, the creator of Grey's Anatomy stated: "I think it was really nice to hear her appreciating the show. At the same time, we are on a track we have been planning. The idea of changing that track is not something we are interested in right now."
Well, Rhimes is well known for finding the right words for any situation, after all. Although in a later interview with People magazine, she was a little more barbed in her response. Sharing the atmosphere on the set of her other project Scandal, Rhimes really made her feelings towards the actress known when she said: "There are no Heigls in this situation,"... ouch! You better not cross swords with Shonda!
Katherine later apologized for her behavior but it seems like she still has a long way to go to make amends. But can you guess who unintentionally assisted Heigl in her return to the world of onscreen drama? None other than the Duchess of Sussex! How? Well, when Meghan Markle left Suits a new storyline appeared on the show and Katherine was more than happy to grab that opportunity for redemption. The actress is now extremely careful with her words and seems to praise everything connected to the show. Perhaps, with time, some fans will let Heigl back into their hearts but for today it seems that Katherine has only just turned over a new leaf in terms of her TV career. As has her former best friend on the show, T. R. Knight.
T. R. Knight aka George O'Malley 
It feels like years ago that George O'Malley was one of the lead characters on the show. And fans of Grey's Anatomy have gone through so many deaths, scandals, and catastrophes since then… But, while T.R. Knight has also had an eventful time after leaving the show, he just seems to be going from strength to strength!
He came out as gay, married a ballet dancer named Patrick B. Leahy, played numerous different roles on TV shows and in theatrical productions and honestly? He seems to be living his life to the fullest! Most recently, T.R. Knight joined the cast of the upcoming show The Flight Attendant. Knight will act alongside Big Bang Theory star Kaley Cuoco in this darkly comedic TV series. It'll premiere in 2020 and details right now are sparse but it seems like Cuoco (as both the main star AND executive producer of the show) has put her heart and soul into making this project a hit. So stay tuned! And who knows? Perhaps Knight's role on The Flight Attendant will be stellar. The sky's the limit!
Sara Ramirez aka Callie Torres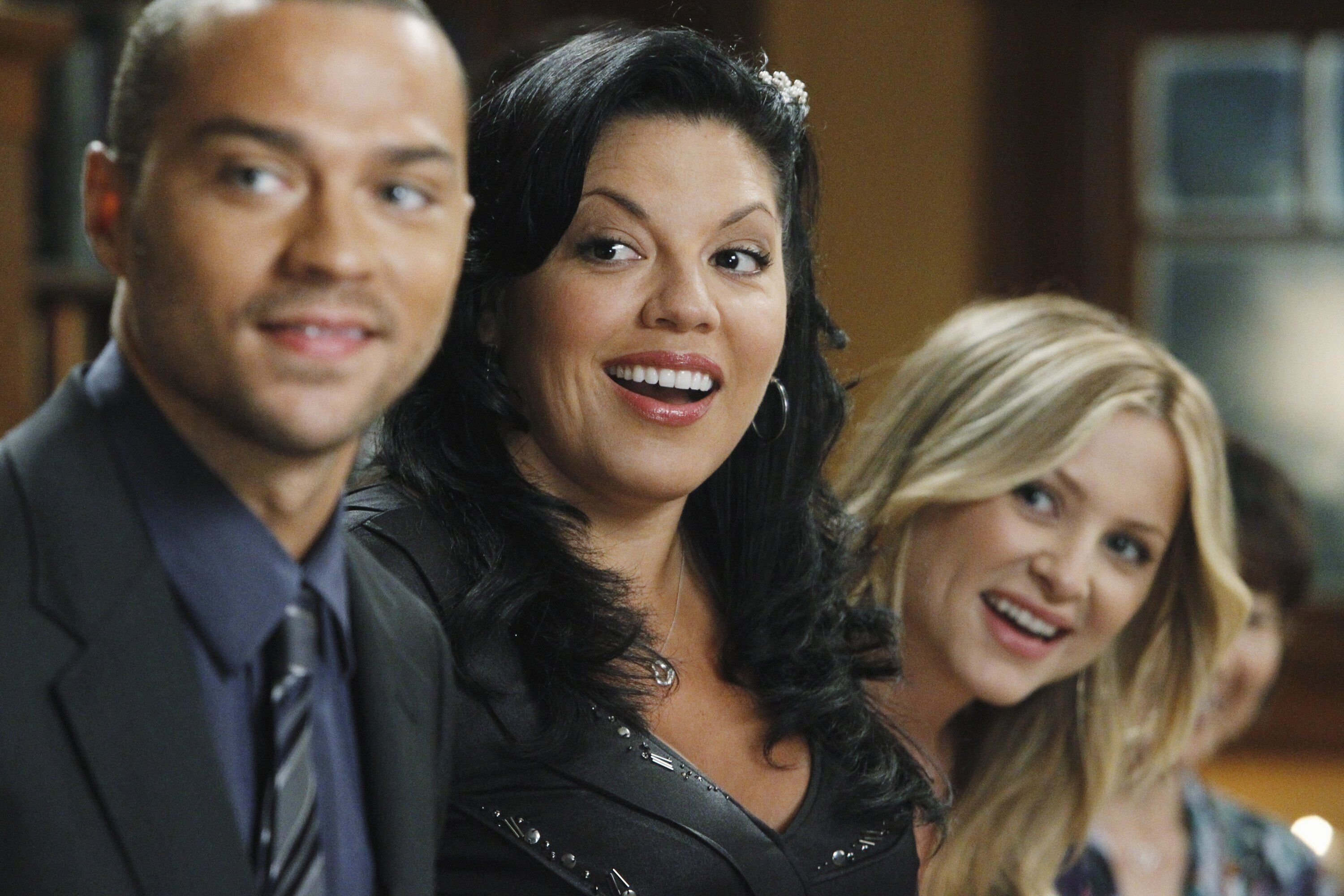 Moving on with another Grey's Anatomy character who was once O'Malley's wife - Callie Torres. We might get lucky and see Sara Ramirez also return to the series once again. She spilled the beans over a possible return in an interview with Entertainment Tonight. The actress has agreed with Shonda Rhimes "to keep the conversations going about her possible return."  And while that's not exactly a certainty, it still feels a bit like hope. Especially given the drastic "NOs" from other former stars of the show. 
Today, Ramirez is well known for as a vociferous advocate of LGBT rights and for her other bisexual character on the show Madam Secretary, though fans are still reeling from her leaving the show at the end of its fifth season. But all is not lost, as Sara is expected to return as a guest star in one of the show's final episodes! And what about her buddy from Grey's Anatomy Eric Dane?
Eric Dane aka Dr. Mark Sloan 
By the time Dane left Grey's Anatomy, it was nearly impossible for anyone to remember how many women Sloan had dated while working at Seattle Grace Hospital. Heh, there were so many women in that club "Nurses United Against Mark Sloane". And though Eric really admired the character, he "just didn't want to play that guy for the rest of his life."
But it seems like his next role as the Admiral on the seafaring drama The Last Ship didn't bring much of change in terms of the actor's repertoire. He didn't seem interested in playing any more of those idealized male characters, especially while he was overcoming a bout of depression as a result of divorcing from his wife of 14 years, Rebecca Gayheart.
So when Dane got a part in a controversial HBO series about the shocking lives of teenagers called Euphoria, he was ready to take on this new challenge. Dane was very excited about this controversial role and felt like he could use his experience with depression to finally fully express his feelings through his role on Euphoria.
Chyler Leigh aka Lexie Grey
Chyler Leigh's acting career also seems to have drastically changed tack since she hung up her stethoscope. Since 2015, Leigh has been part of the fantastic world of DC comics by becoming Alex Danvers, elder sister of Supergirl. You can find Chyler not only on Supergirl but also in crossovers TV shows like Arrow, The Flash and Legends of Tomorrow.
And aside from hanging out with superheroes on the small screen, it seems like Leigh is a hero herself in real life!  Chyler is raising three children with her loving husband and fellow actor Nathan West and the two have come a long way together: they met at 16, struggled with substance dependence, fully overcame all of this together and are now celebrating 17 years of happy marriage! Sounds like an origin story worthy of a superhero to us! Step aside, Supergirl!
Jessica Capshaw aka Arizona Robbins
And there must be something to being part of the Grey's Anatomy cast, as Jessica Capshaw offers us another GREAT example of an idyllic marriage. While her relationship with Christopher Gavigan is something to admire, Capshaw's absence from Grey's Anatomy remains a heart-break that fans still haven't overcome. At least her character got a happy ending on the show which, frankly speaking, we don't see all that often!
So is Jessica as happy today as Arizona Robbins? It certainly seems so! Like her ex-costar, Sarah Drew, Capshaw is currently working on a holiday movie. And while Drew is planning to pull off a spectacular Christmas-themed wedding in Twinkle All the Way, Capshaw will star in a Netflix holiday movie called Holidate.
Capshaw shared that she "couldn't be more excited to get back to the business of bringing joy and laughter to a screen near you". Sure sounds a lot like Arizona, doesn't she?
Patrick Dempsey aka Dr. Derek "McDreamy" Shepherd 
We surely miss Arizona but perhaps Patrick Dempsey is someone that fans miss most of all out of everyone who departed the show. And while everyone else felt a huge loss when he went, it seems like Dempsey and his family were the only ones who were excited about him leaving.
In fact, Dempsey's kids are less than impressed with the dashing reputation McDreamy established for their dear dad. Patrick revealed that his kids frequently make fun of him and that they don't let him take stuff too seriously. In case you didn't know, Dempsey is raising three kids with his beautiful wife Jillian Fink: 17-year-old Tallula and 12-year-old twins Sullivan and Darby. So it seems like the actor now tries to devote all of his time to his family, as hasn't uttered a word to some of his colleagues from Grey's Anatomy since leaving the show!
Yes, believe it or not but Ellen Pompeo hasn't spoken to McDreamy since he left Grace Hospital! Though Pompeo doesn't have any hard feelings. She says that that's typical for actors who leave the ABC series. The actress has also said that those who leave often need to figure out who they are without the show because Grey's Anatomy takes up so much of their life while they're on it. And despite not speaking with Dempsey, Ellen says that she'll always have a place in her heart for Patrick.