Inside Ashton Kutcher And Mila Kunis Marriage
Not all romantic stories start with a sweet first date and a dash of magic. Mila Kunis and Ashton Kutcher came a long, long way from their friend-zone days to a romantic connection and to a great loving family of four. Ladies and gentlemen, here's the Hollywood love story that can't leave you indifferent!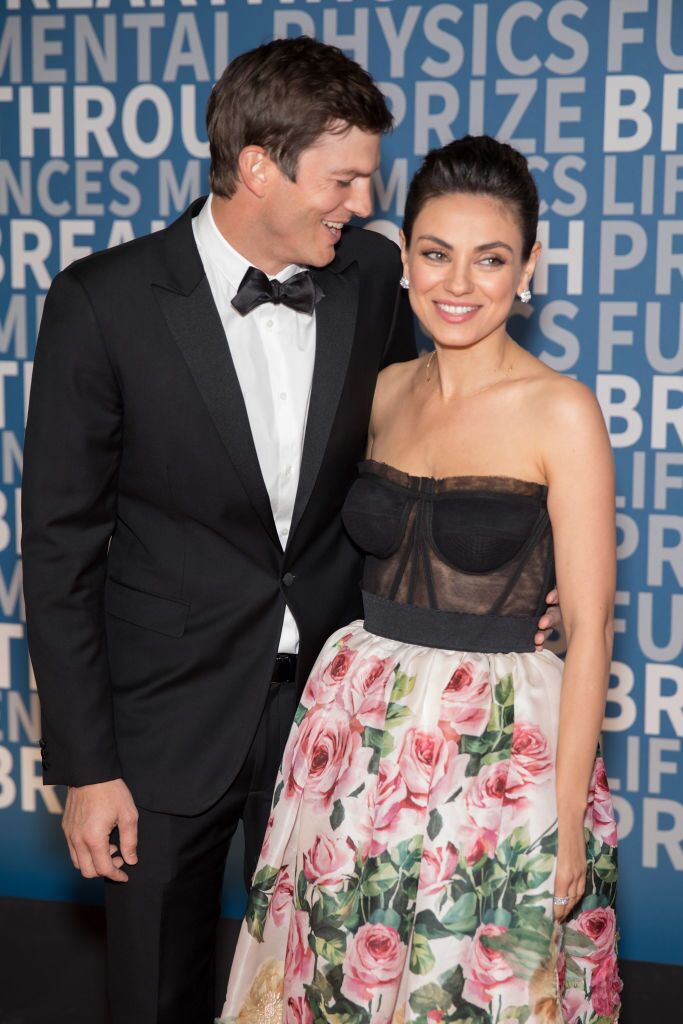 The first kiss
Ashton and Mila first met on the set of "That '70s Show" in the late 90s, playing desperate teenage lovers Jackie Burkhart and Michael Kelso. Mila, being just 14 years old, was more than nervous to shoot the kissing scene, because she didn't expect her first kiss ever to happen on a film set with the 5-years-older "Calvin Klein model" Ashton. 
Mila recalls that she was growing up right on the set during the show and had to go through all the embarrassing teenage-girl things in front of Ashton. "I wasn't thinking about him romantically, no, not at all," said Mila in an interview.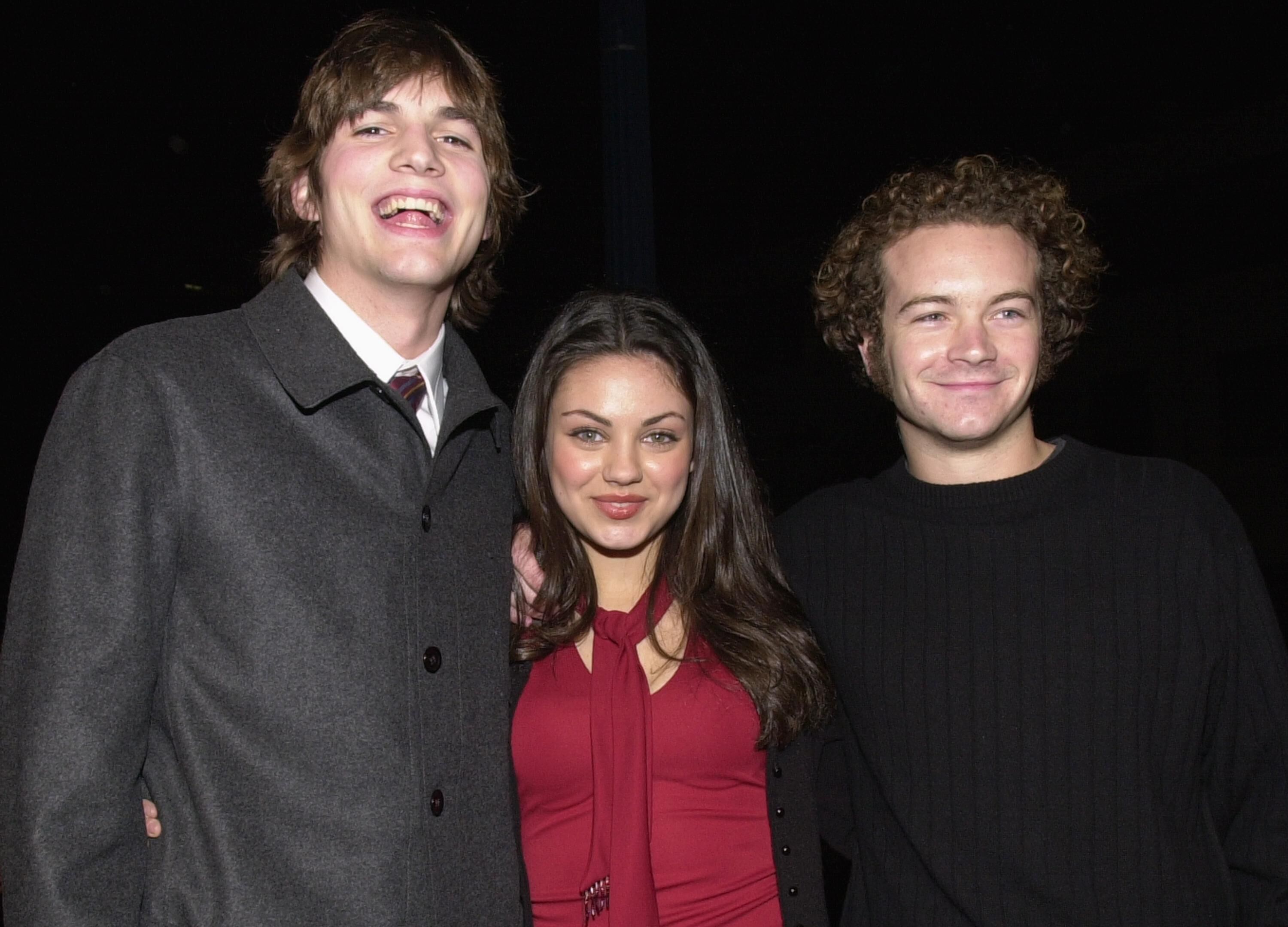 ---
But Ashton proved the contrary: he found her diary with pages dedicated to his good looks. In fact, he was the one who wasn't interested in teenage Mila. Talking about the kiss scene, he said: "It was really weird. I was like, 'Isn't this illegal?' It was really awkward. She was 14! She was like my little sister." But that didn't stop Ashton from falling in love with her years later.
Settling with other people
After the show ended the two parted ways. Though they remained friends, Kunis and Kutcher settled into other romances. While Ashton was dating January Jones, Ashley Scott and Brittany Murphy, before marrying Demi Moore, Mila started an 8-year relationship with "Home Alone" star Macaulay Culkin.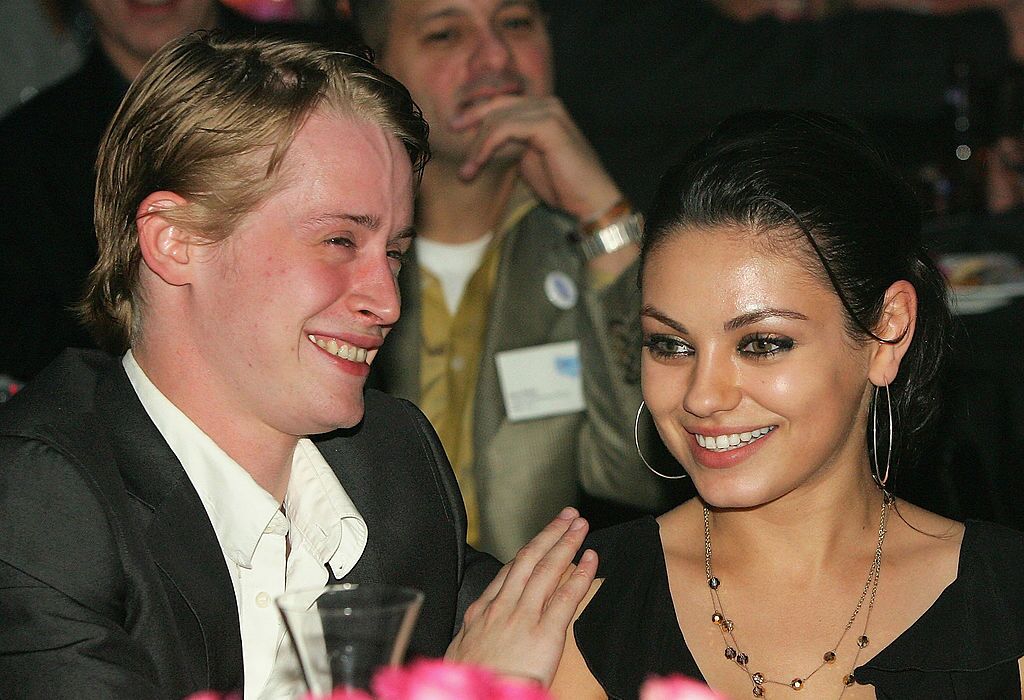 ---
The story behind their breakup still remains a mystery, but Mila opened up in an interview, saying it was her fault, blaming her immature attitude, and referring to the end of the relationship as "terrible."
While Mila was going through a painful breakup, Ashton had a torturous split from his wife Demi Moore in 2013. Their marriage started to fall apart much earlier, in 2009, when Ashton was accused of cheating on the 15-years-older Demi. Hollywood gossiped that they both tried to change too much for each other: Ashton took off his goofy mask and changed his style, while Demi was trying to stay young and fresh with constant dieting.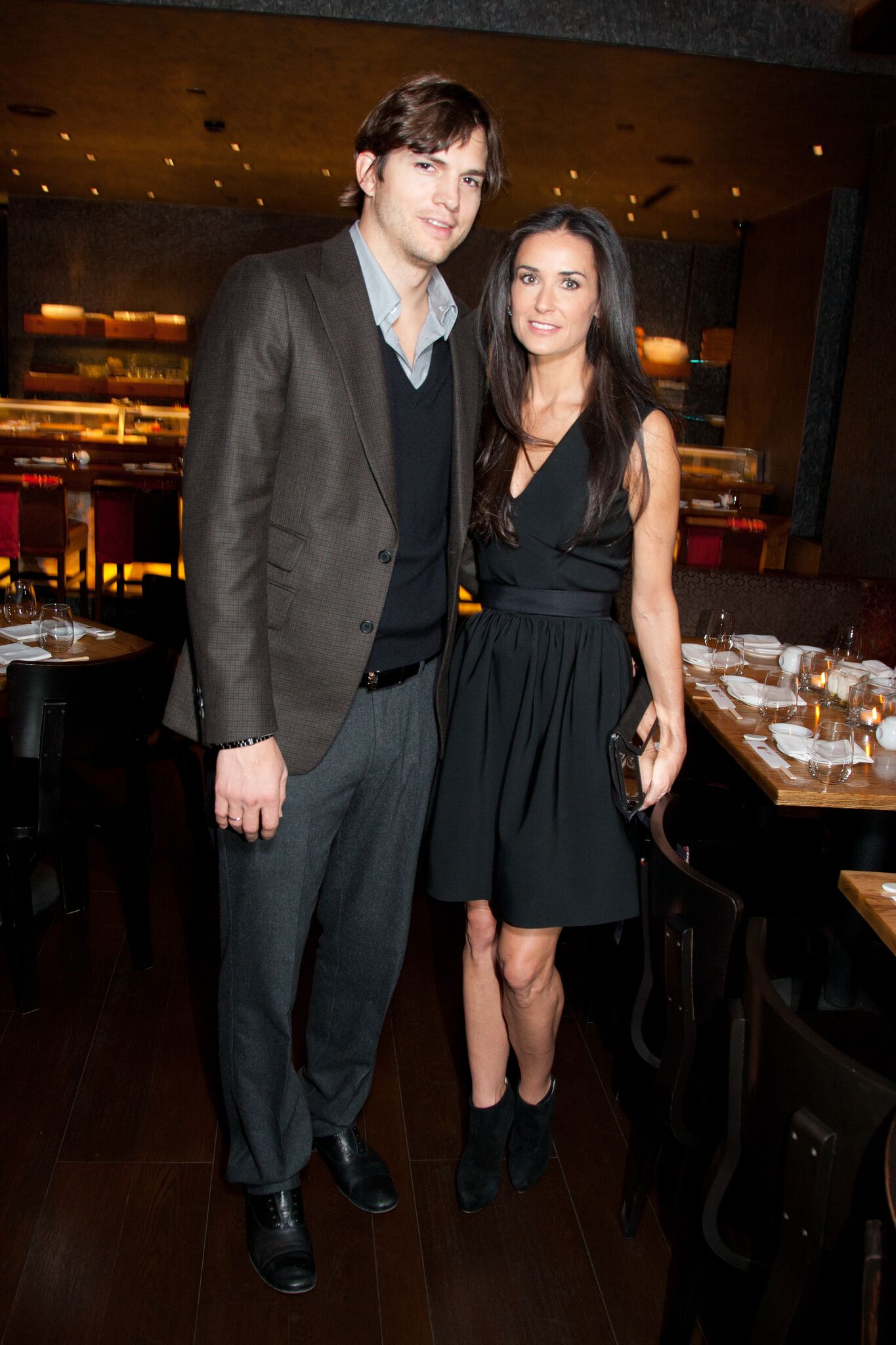 ---
In her recent memoir "Inside Out" Demi Moore shared with the readers her version of their marriage with Kutcher, although it was widely discussed even before the book. When Demi Moore first met Ashton, she remembers feeling "an ease" between them, "a deep comfort — and a lot of electricity."
They started dating, then got married and were fully enjoying each other's company. And though Demi insists they "couldn't feel" the 15-year age gap between them, it seems that she was very well aware of it, somewhere deep in her heart. That explains all the efforts she put into trying to be Kutcher's idea of a perfect wife.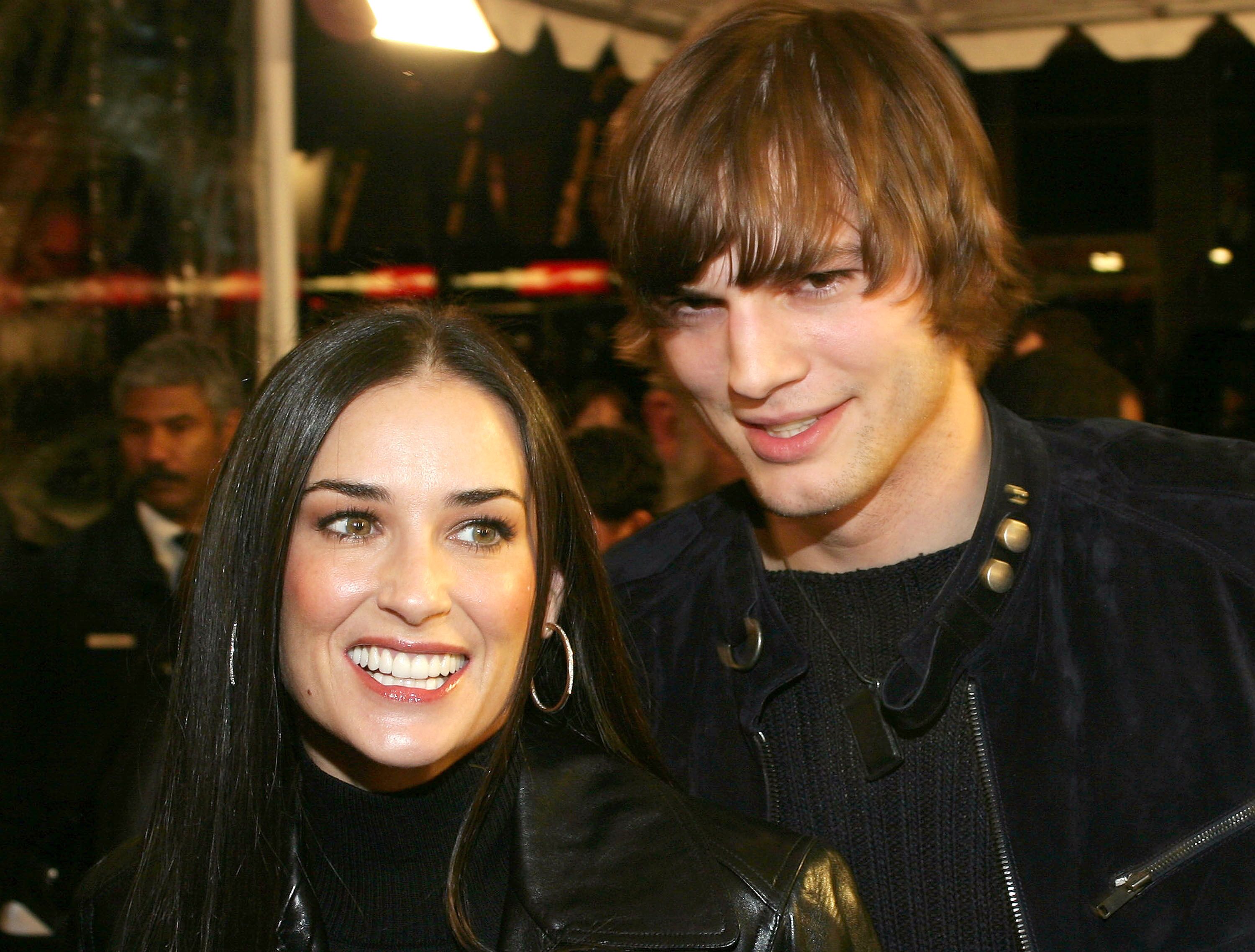 ---
Tragically, Moore suffered a miscarriage, which "decimated" her, and further fertility treatment didn't work, too. That only added to Demi's poor mental state at the time, as she was blaming herself for not having a healthy lifestyle during her pregnancy. And that led to her alcohol addiction.
According to Demi, Ashton showed no compassion to her, gradually becoming "less and less present". Demi describes that she "felt like he was angry with her for having this problem." Moore also wrote about Kutcher's two alleged affairs. She learned about the latter prior to their sixth wedding anniversary – and that was the end of their marriage.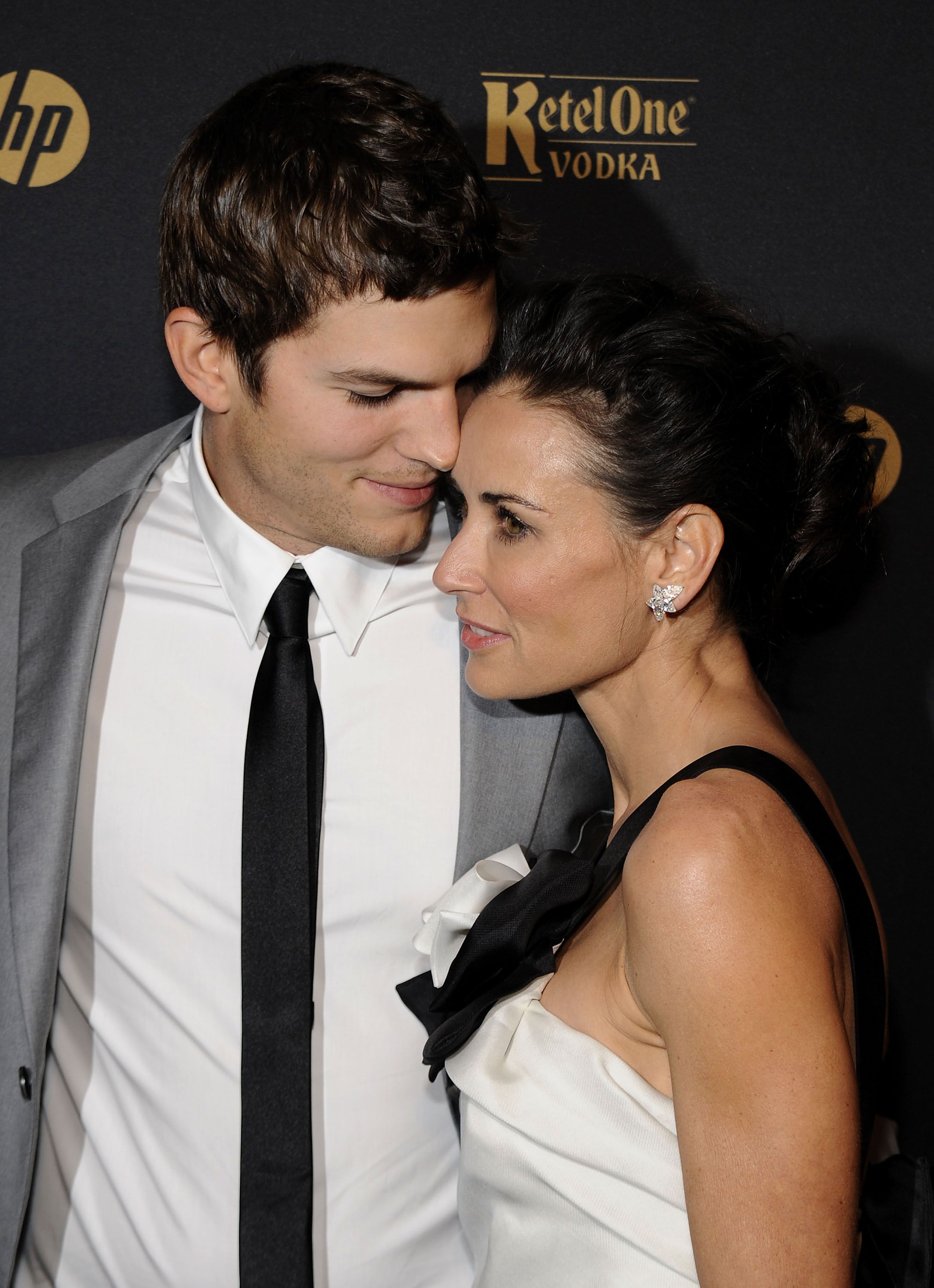 ---
The divorce landed Ashton somewhere in the Montana ranges, contemplating life for 7 days. Kutcher says he had "no food, no drink— just water and tea," and he reflected on his previous relationships.
The second chance
They were now both young, single and tired of serious love, and didn't care much about where the relationship would end. Mila, who played in "Friends with Benefits", and Ashton, who starred in "No Strings Attached", both had fateful roles.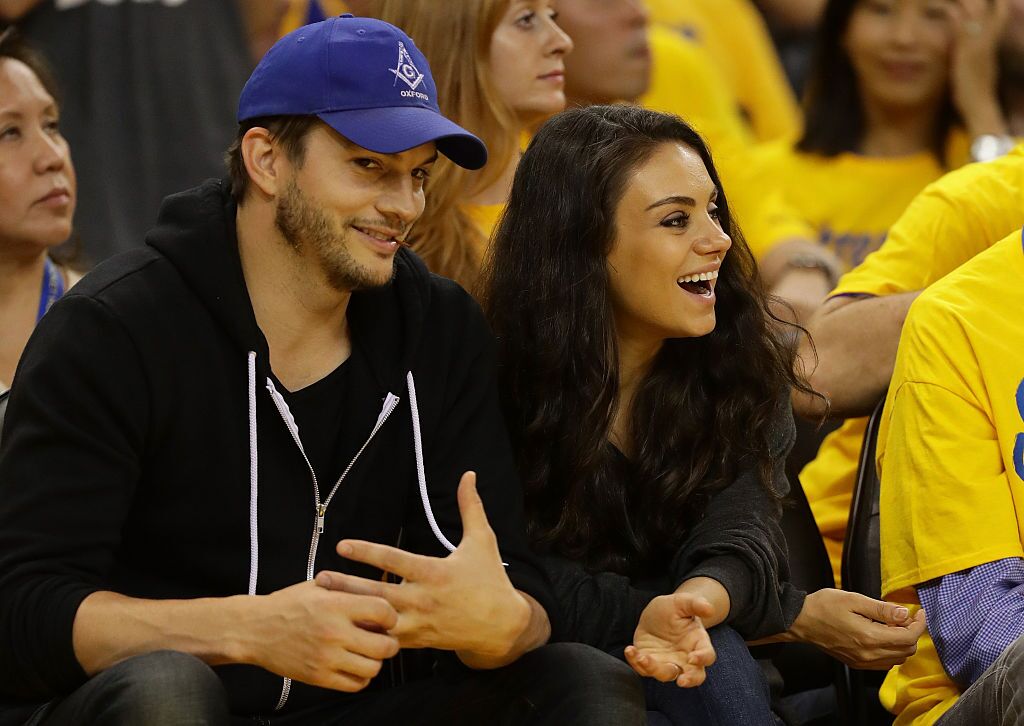 ---
"We started dating with the idea we're both never going to get married," says Mila. They both just got out of serious relationships and simply wanted to enjoy life. They met at a party, where Ashton was trying to set up a date for Mila and his friend. Instead, it all ended with Mila and Ashton's wedding a year later.
"If we just paid attention to these movies [we did], we should know [stuff] like this does not work out in real life," laughs Mila.
Becoming a family
Right now the couple is more than happy: while married to Moore, Ashton wanted to have kids of his own, and Mila finally made him a proud father of two. Mila does not want to miss a chance at parenting her own children.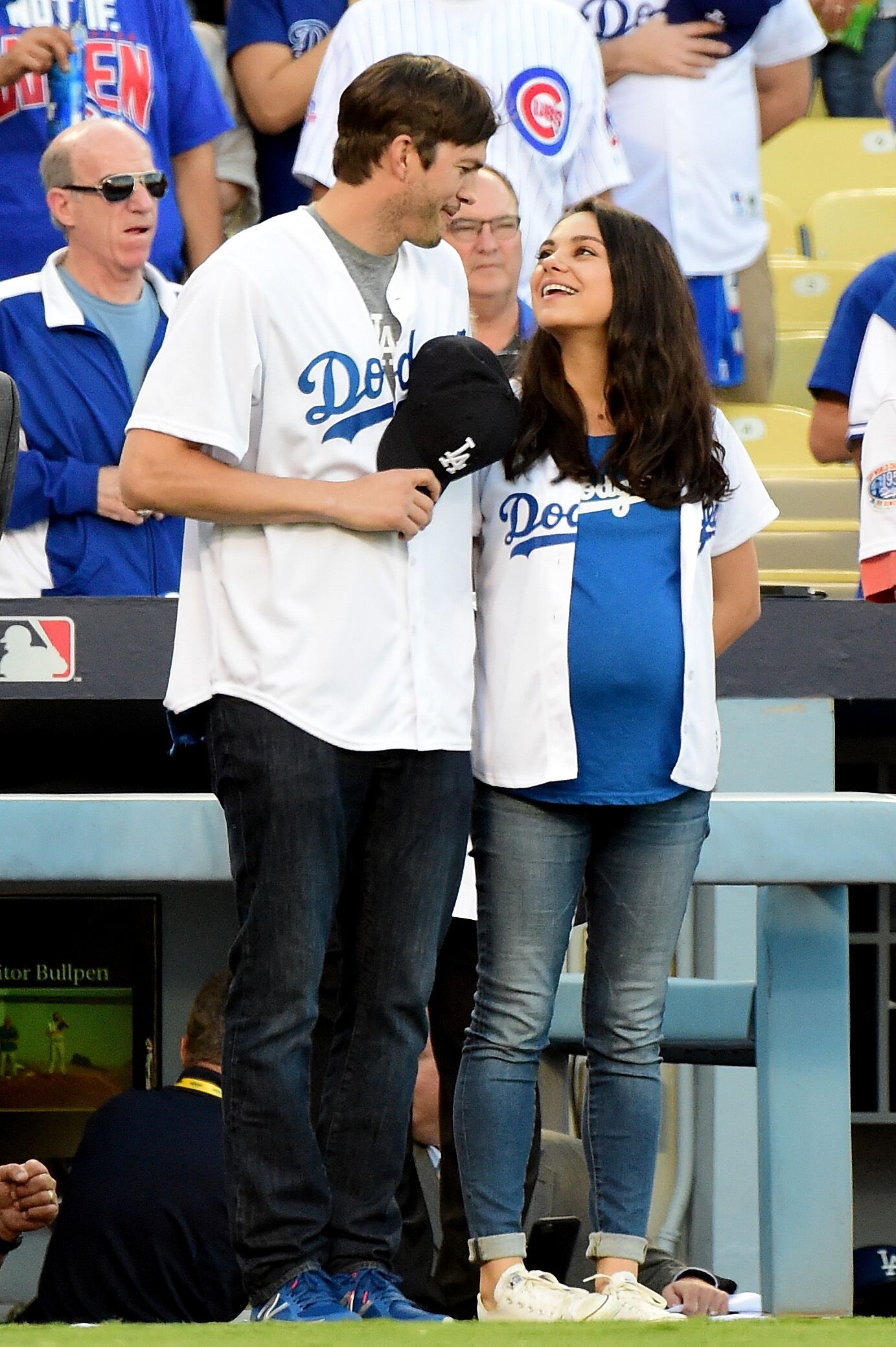 ---
On the Ellen Show she said that while she was in the position to have help with the first baby, she decided to take two years off from acting to raise her daughter. "You think you know love ... But the truest meaning of unconditional love is my child," said Mila about her parenting experience. Mila also joked about Ashton, calling him a "master swaddler": "if your baby needs to be swaddled - call Ashton Kutcher."
Mila and Ashton got married in 2015 and kept the wedding a secret, posting fictitious messages about their location to trick the paparazzi. Just a year later they welcomed their second baby, Dimitri. He most likely got his name from Mila's Ukrainian roots. By the way, Ashton is studying Russian to talk to Mila's family in their language.
---
Kutcher loves parenting with Mila so much. On Jimmy Fallon's show he got so excited talking about kids that he ripped his pants while jumping on the couch! Even though the actor has matured, it's obvious that he still likes to goof around.
It's amazing how both Ashton and Mila had to endure serious relationships to reconnect at the right time. Together they make fun of the neverending rumors on their breakup. Mila is now back to her acting career, but we hope they will soon please the fans with more happy baby news.