Orange Is The New Black: Details about the Show
Now when Orange Is the New Black has its final season, it's high time to take a closer look at the show and see what we missed from it. Why did Uzo Aduba cry in the subway after her audition? Which hot brunette could have portrayed Piper Chapman? Why is one of The Real Housewives of New Jersey stars sure that the showrunners stole a part of her biography? Let's find out more about our favorite show and its actors!
The Show Is Based on Real Events
If you are a fan of the show, you might know that the series is based on Piper Kerman's memoir, who was sentenced to 15 months back in 1998. In 1993, Kerman became romantically involved with Catherine Cleary Wolters, a dealer working for an alleged Nigerian kingpin. Very similar to her character, Piper Chapman, huh? But still, there are certain differences.
---
While Piper's fictional counterpart eventually leaves Larry and proposes to Alex, Larry and Piper stay together and raise their son. Also, the real Alex Vause was not in the same prison as Piper. Though they were temporarily put in the same prison while they were on trial, they saw each other very seldom.
Catherine Cleary Wolters also wanted to make it clear that she did not turn Kerman into a lesbian. "I was not Piper's first, and I certainly did not allure her," she said.
---
According to Wolters, while Piper is portrayed as a naive young girl in the show, who accidentally ended up in the criminal world, in fact, her prototype Kerman knew what she was doing. And still, irrespective of the differences between real life and the show, Piper Kerman remains one of the main consultants for the show.
She reads scripts and gives creator and showrunner Jenji Kohan feedback, pointing out factual inconsistencies and raising questions. But her power on the series has been limited. She explains:
"I am a consultant, which doesn't mean veto power… I keep it very narrowly focused on helping them create a world that reflects what life is like in a minimum-security women's federal prison."
Cameos in the Opening Credits
---
Perhaps you have been wondering whom you see at the beginning of the Orange Is the New Black opening credits. We are going to give away a huge secret! there's no one from the cast! But all these women are related to the show's theme. The opening sequence of the show features close-ups of real former inmates, plus a cameo from Piper Kerman herself.
The opening was designed by the Thomas Cobb Group, which also created Homeland's opening sequence. He directed each woman to visualize three emotive thoughts in their minds: he asked them to think of a peaceful place, of a person who makes them laugh and of something they want to forget.
"Thomas apologized ahead of time for the last question but found it was incredibly effective in evoking a wide range of unfortunate memories," said Gary Bryman, executive producer.
Who Could Have Portrayed Piper?
---
Now it's time for you to be surprised. The role of fragile and lost (at least in the first few seasons) Piper Chapman could have been portrayed by... Laura Prepon! But the show's producer Jenji Kohan quickly refused this option. She thought Laura was too strong for this role. She saw Prepon's original audition and said, "Laura Prepon in prison? I don't worry about her."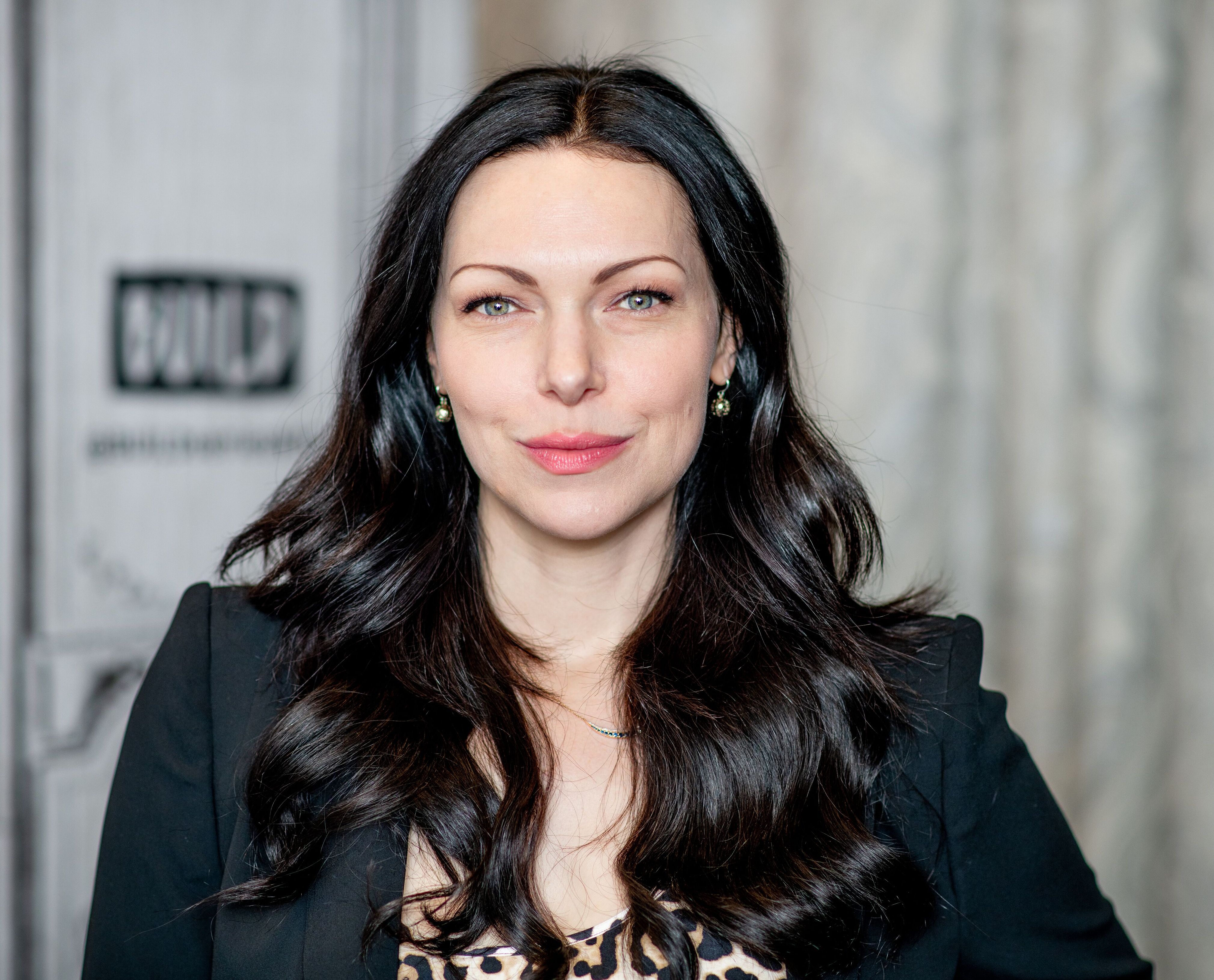 Still, she was "dazzled by how good Prepon was," and wound up tailoring the role of Alex to her. The team kept looking for an ideal actress that people would worry about. Katie Holmes became the next candidate for the role of Piper. Jenji Kohan had been a huge fan of her work on Dawson's Creek and thought she would be a perfect fit for the role.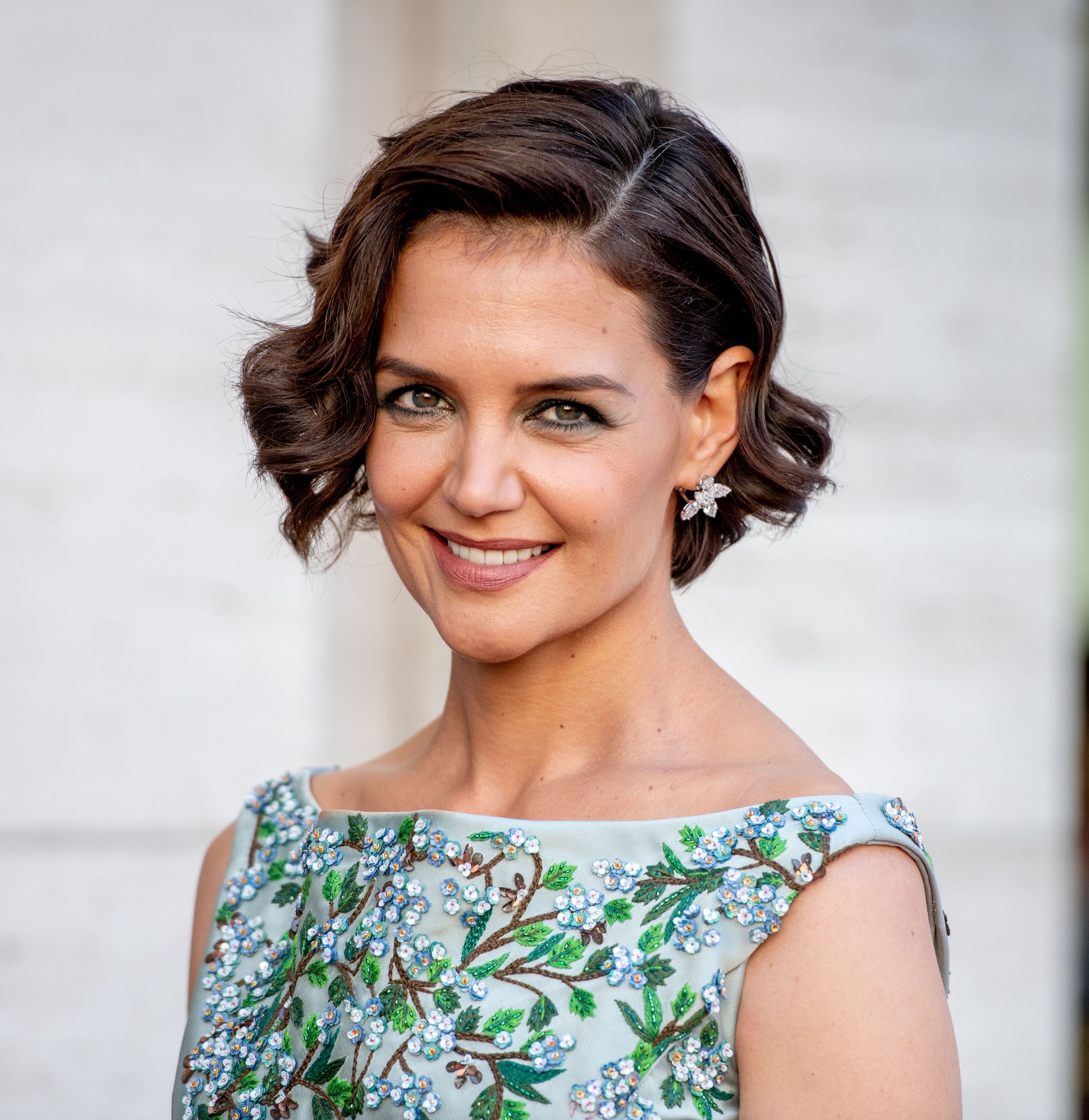 ---
Holmes was even in talks with Kohan. However, it turned out she was too busy with other projects and could not take the part. Finally, it was Taylor Schilling who landed the role and met all expectations, having portrayed the development of her character from a scared and naive girl to almost the head of the prison mafia.
Welcome Kiss
Despite the fact that Taylor Schilling is not secretive about her sexual orientation, this role was the first one in her career that required her to play a lesbian. That was a real challenge for the actress. Especially the fact that the first scene, in which she was acting with Laura Prepon, was that shower scene in which they kiss.
"So we had only met one other time and then we literally, our first day on set, our first scene we're like "OK, let's take a shower together, you know?'" Schilling recalls.
---
Prepon also revealed some of her memories from the filming of the pilot in one of the interviews:
"We literally did one take of that, and she looked at me and was like, "Thank god it's you." I'm like, "Girl, thank god it's you." Because we were so comfortable."
According to Schilling, the fact that on-set chemistry instantly sparked between her and Prepon helped her a lot. "Taylor and I have amazing chemistry and it's really awful when you work with an actor when you don't have chemistry," she added.
Method Acting
---
The first idea was for the character Galina "Red" Reznikov to have a light Russian accent. But the actress Kate Mulgrew, who came to the audition, was against the idea.
"I said, "That's an oxymoron. Have you ever met a light Russian?!" So, when I got into it, it just seemed so natural that nothing more was ever said", she revealed
Kate gets into the role so deeply that she speaks with an accent the entire time she's on the set, even behind the cameras.
---
She told Vulture that she speaks in a Russian accent as soon as she arrives, saying that "When I get to work I turn it on, because I have to stay there." Sometimes, Mulgrew even finds herself slipping into the accent at home!
By the way, did you know that Red's nickname could be a reference to her bright red hair, but she also shares the nickname with the character Red from The Shawshank Redemption, who smuggles contraband into prison?
Prison Food
---
Have you ever wondered what women in Litchfield prison eat? Now you have the opportunity to try and cook one of those dishes in your own kitchen! Back in 2014, the official Orange Is the New Black cookbook was introduced.
The book includes 65 recipes for delicacies such as Red's Chicken Kyiv, Miss Claudette's Coconut Cake, and Prison Punch, plus Taystee's reading list, Red's Homeopathic Remedies, and photos and sidebars which expand upon the fiction of the show.
---
As the review in the People magazine said:
"A fun read for fans of the Netflix series . . . And don't worry: These dishes are way better than the food the inmates actually eat on the show".
If those recipes aren't enough, you could always try Laura Prepon's The Stash Plan. Yes, not only is this woman very beautiful and smart, but she's also a great cook! If you're skeptical, keep in mind that several of Prepon's co-stars say they'd trust her to prepare their last ever meal!
Conspiracy Theory
---
Do you think that the prototype of the character Judy King was inspired by Martha Steward and her racial scandal with a fellow culinary star, Paula Deen? Then you're mistaken! At least that's what The Real Housewives of New Jersey star Teresa Giudice thinks, who is sure that Judy King was written after her biography.
Giudice served 11 months at FCI Danbury, where Orange Is the New Black author Piper Kerman served time in 2004.
---
Giudice said, "They made a character that is just like me. They probably read my book," referring to her memoir Turning the Tables. She might want to check her facts—her theory doesn't account for the fact that Judy first appeared in the show's third season in 2015, while Giudice's book came out in 2016.
Family Ties
Of course, you remember one of the most touching episodes of the show, which tells us about Sophia Bursett's life before imprisonment... and... before her gender change! There was a tense casting process when the production team needed a man who resembled Cox to appear in the scenes depicting Sophia's backstory.
Of course, Cox would be their best choice, but the series creator Jenji Kohan wouldn't want Cox to go through that traumatic experience again, and even with makeup on, the actress didn't look masculine enough to portray a fireman.
---
But they managed to do it! The role of Sophia Burnett before the surgery was played by her twin brother, musician M.Lamar. Even though they shot their scenes on different days, that episode was special for both of them. This episode is not the only one in the show in which the actors had their family members involved for episodic roles.
For example, the role of young Dayanata in the character's backstory was portrayed by the actress's daughter, Dascha Polanco, 15-year-old Dasani Kristal Gonzalez. They look so similar!
If you're wondering how Dascha already has a teenage daughter, you're not alone. The 36-year-old actress gave birth to her daughter when she was 18 years old. "She's a blessing, a miracle baby," the actress revealed in one of her interviews.
The Show Could Have Been Shot without Suzanne Warren