The Originals: Life After The Show
The Originals, a spin-off from The Vampire Diaries, gave us the possibility to look at the vampires and werewolves' lives under the new angle. Unfortunately, this show only lasted for 5 seasons and was finished in Summer 2018. That's quite enough to miss your favorite characters a lot! So what The Originals' cast is doing now?
Who is starring in a famous anti-utopia show and refuses to come back to the spinoff of The Originals, Legacies? Who disappeared from screens after The Originals were over? Why did Claire Holt leave the project? We're going to tell you about what happened to the actors of The Originals!
---
Phoebe Tonkin as Hayley Marshall
It's hard to find a character that this Australian actress hasn't portrayed yet! From a mermaid to a witch, and then to a vampire and werewolf! Of course, Phoebe Tonkin has been famous for her superhero characters since 2006 when she made her first appearance on the screen as a mermaid. After her success in H2O: Just Add Water, Phoebe starred in a few other projects before she moved to LA.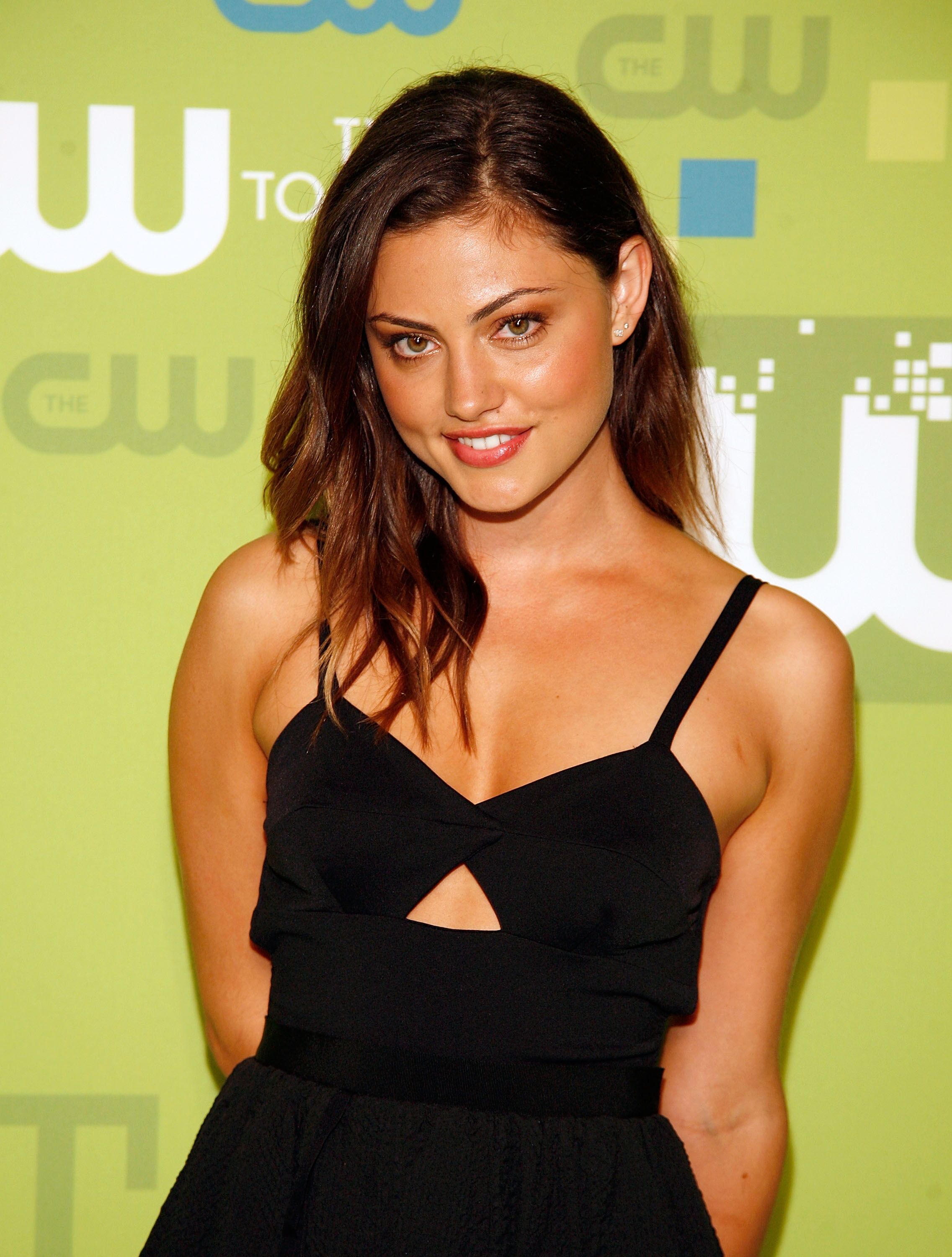 The CW channel gave her a role in The Secret Circle, the screen adaptation of L.J. Smith who also gave us The Vampire Diaries. Did the project look perspective? Yes! Did it have amazing actors in it? Definitely! Have you heard anything about it? Probably not. The ratings were not high enough to recoup the visual effects and payments for the locations, and the show was canceled after season 1.
However, the critics loved Phoebe, and The CW had no other choice but to recast her in Vampire Diaries first, and then invite her to another project, The Originals. Just think about it, for about 12 years the actress has appeared in big roles on our screens, and after her success in Australia, she became The CW star. Where did she go after the show ended? As Phoebe admitted, she wanted to try something new for herself.
---

"But yeah it was great, it was an amazing experience. I made amazing friends and I learned a lot, but I was excited to explore other opportunities after that," told the actress to Elle Australia
So, Phoebe Tonkin decided to try herself in other genres on other channels! Just as the final season of the show of ancient vampires aired, she already started taking part in new projects. This time in her motherland, Australia! She played in Bloom which was renewed for two seasons, and in a mini-show called Safe Harbour. In these projects, Phoebe stepped away from the fantastic characters and portrayed really dramatic characters.
---
Adding to her roster of acting accomplishments, she's also been a Chanel ambassador for the last three years! Phoebe's popularity helped her get more than 5 million followers on Instagram, where she not only shoots stylish photos but also encourages society to save the whales and limit the use of plastic bottles, and recently she also started to advocate for gun control in America.
"It just felt very organic to share those things and hopefully inspire other people to educate themselves and use their voice," Tonkin says. "Just because they don't necessarily have as big of a platform as I do doesn't mean they don't have influence."
Isn't that inspiring?
Charles Michael Davis aka Marcel Gerard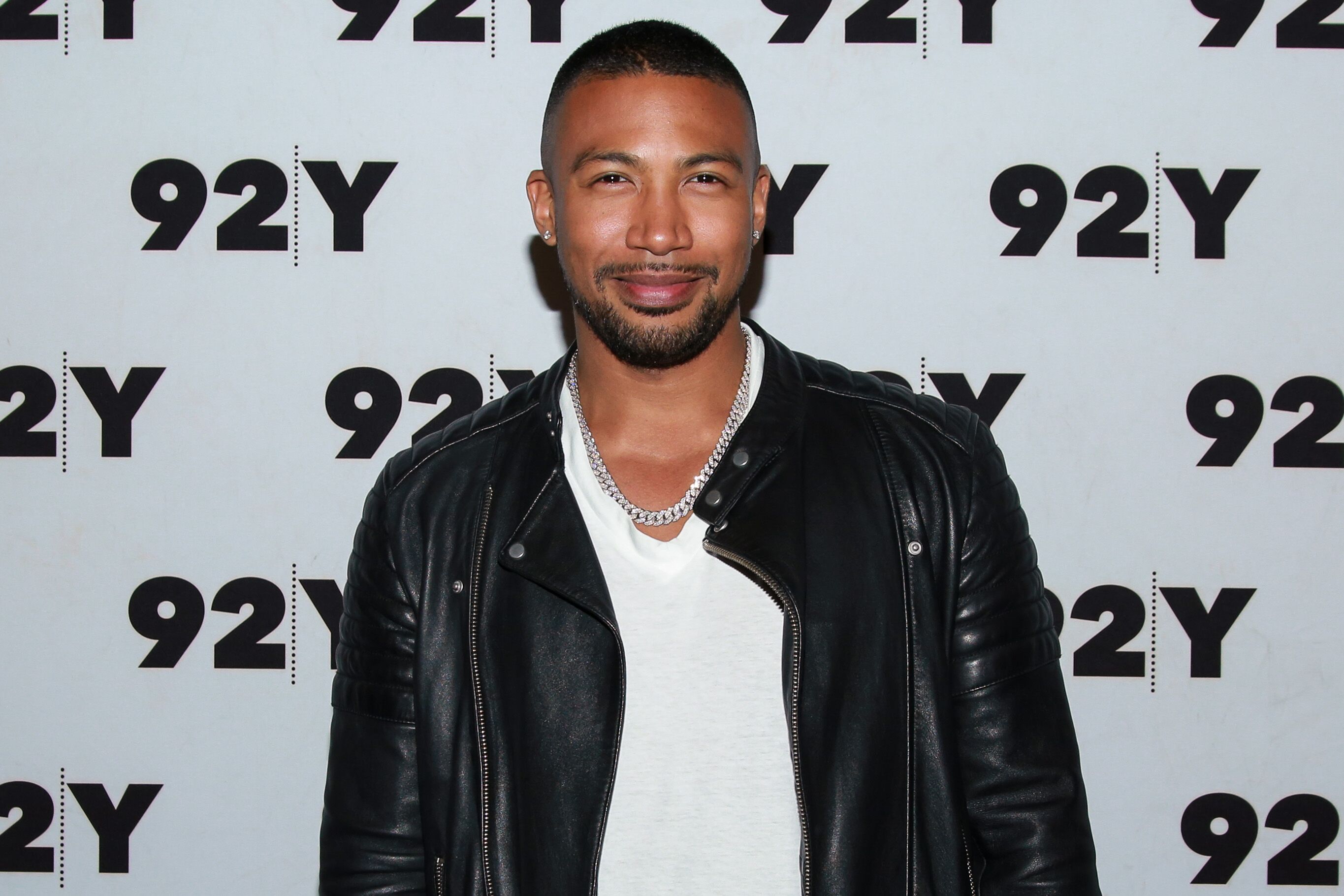 ---
The hot model, Joseph Morgan's poker buddy, and eligible bachelor… oops, vampire! Charles started as a model, and perhaps, you even saw him in Nike and Footlocker commercials, but he's only recently become popular.
Until 2011 he'd been starring in TV films in episodical roles, and then he got a role in Switched at Birth, then in The Game, and then in Grey's Anatomy! But we know him from a completely different show, right? 
---
2 years after, Charles Michael Davis landed one of the leading roles in the new perspective show, The Originals, but before that he went through 5 or 6 attempts of landing a role in The Vampire Diaries. Although he did not get in, The CW producers noticed the actor. His role in the surprisingly successful The Originals not only brought Davis popularity, but also opened a lot of doors for him.
Since 2017 he's been starring in the show Younger, and since season 5 he's been promoted to one of the leading characters. He also has a recurring role in Chicago P.D. and got into another perspective ABC project, For the People.
Besides being a great actor, model and poker player, Charles is also a photographer. His Instagram page doesn't have stylish pics or updates on his life; however, there are plenty of wonderful photographs. What other talents is Charles Michael Davis hiding from us?
Daniel Gillies as Elijah Mikaelson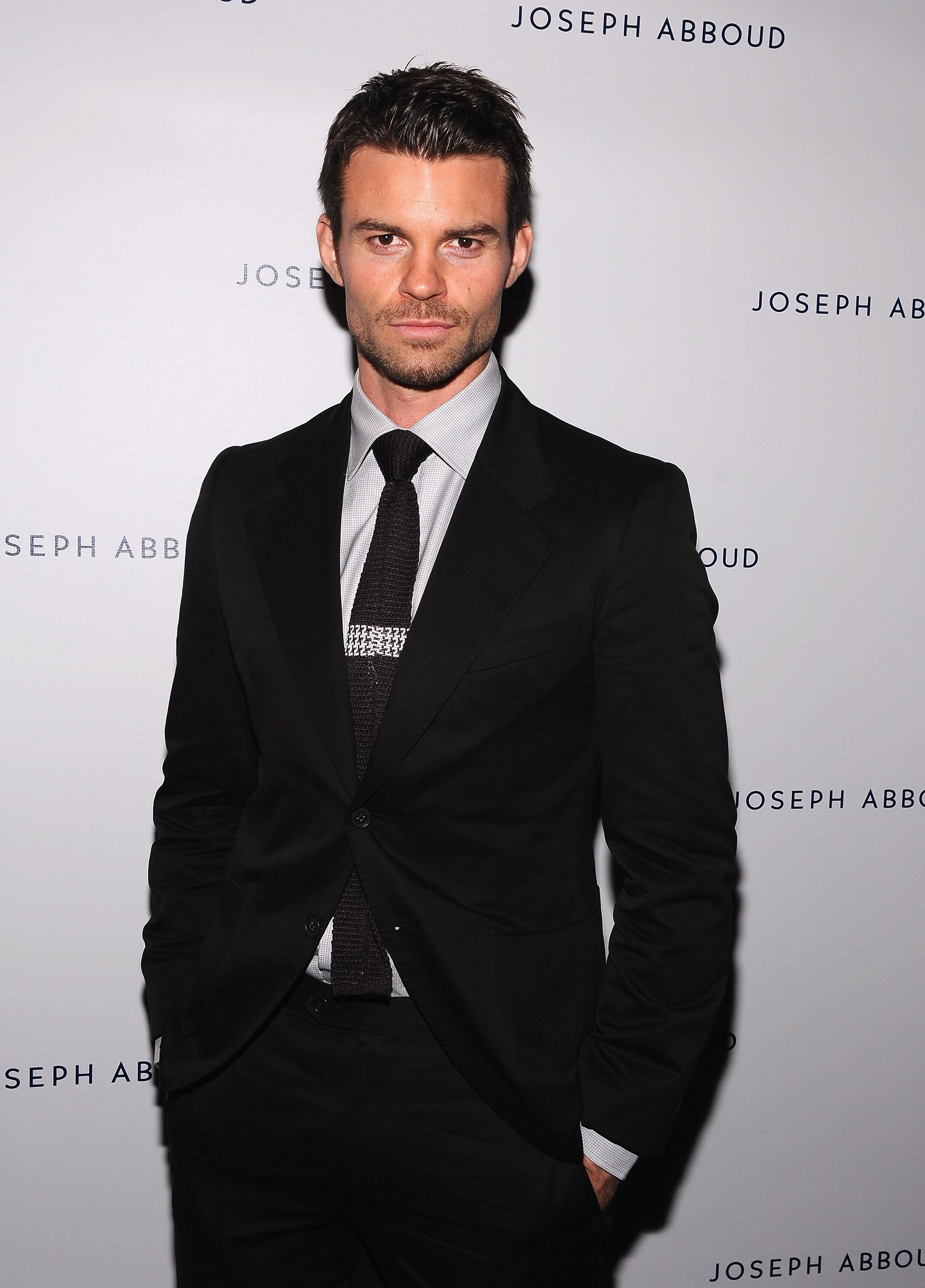 ---
Can we imagine this Mikaelson brother without a suit? Daniel Gillies admitted that he's always dreamt of acting, and according to him, he "has zero respect for the idea of donning a suit every day to work." As a result he's spent about 5 years of his life wearing a suit almost every day!
"At the outset of my career, I ended up playing a lawyer… and then Elijah on The Vampire Diaries is of course never seen without his suit."
Before the role in The Originals, Daniel who was born in Canada starred in Canadian and American films. In 2012, he produced, directed, and alongside his wife, Rachael Leigh Cook, starred in his own movie, Broken Kingdom. Daniel Gillies admitted that he created a script in 2007 and started filming a year later, but due to financial troubles, the film only aired 5 years after that. A year after that, his character, Elijah, became the central figure of The Originals' plot.
It was the same year that his daughter Charlotte was born, and a year after that his son Theodore was born. When interviewed by "Fashion and Style," Dalien Gillies said how incredibly difficult it was for him to find a balance between his career and his family. Unfortunately, their marriage recently fell apart, and of course, we don't know what happened between them, but in their Instagram statement they promised to do everything they can for their children. 
---
Besides, we haven't seen Daniel Gillies on screens since the very same moment that The Originals was over, but we hope he'll be back with new roles soon! A month ago on his Instagram, he posted a picture taken on his yacht, so we think that he is now resting, traveling and spending time with his children.
Claire Holt aka Rebekah Mikaelson
Another mermaid, another talented Australian actress, and of course, another vampire! Unlike her co-star, Phoebe Tonkin, Claire Holt left H2O: Just Add Water for the sequel of a horror film, The Messengers. Her big success came in 2011 when Claire was invited for her role in The Vampire Diaries, in which she played in 37 episodes, which is even more than in The Originals.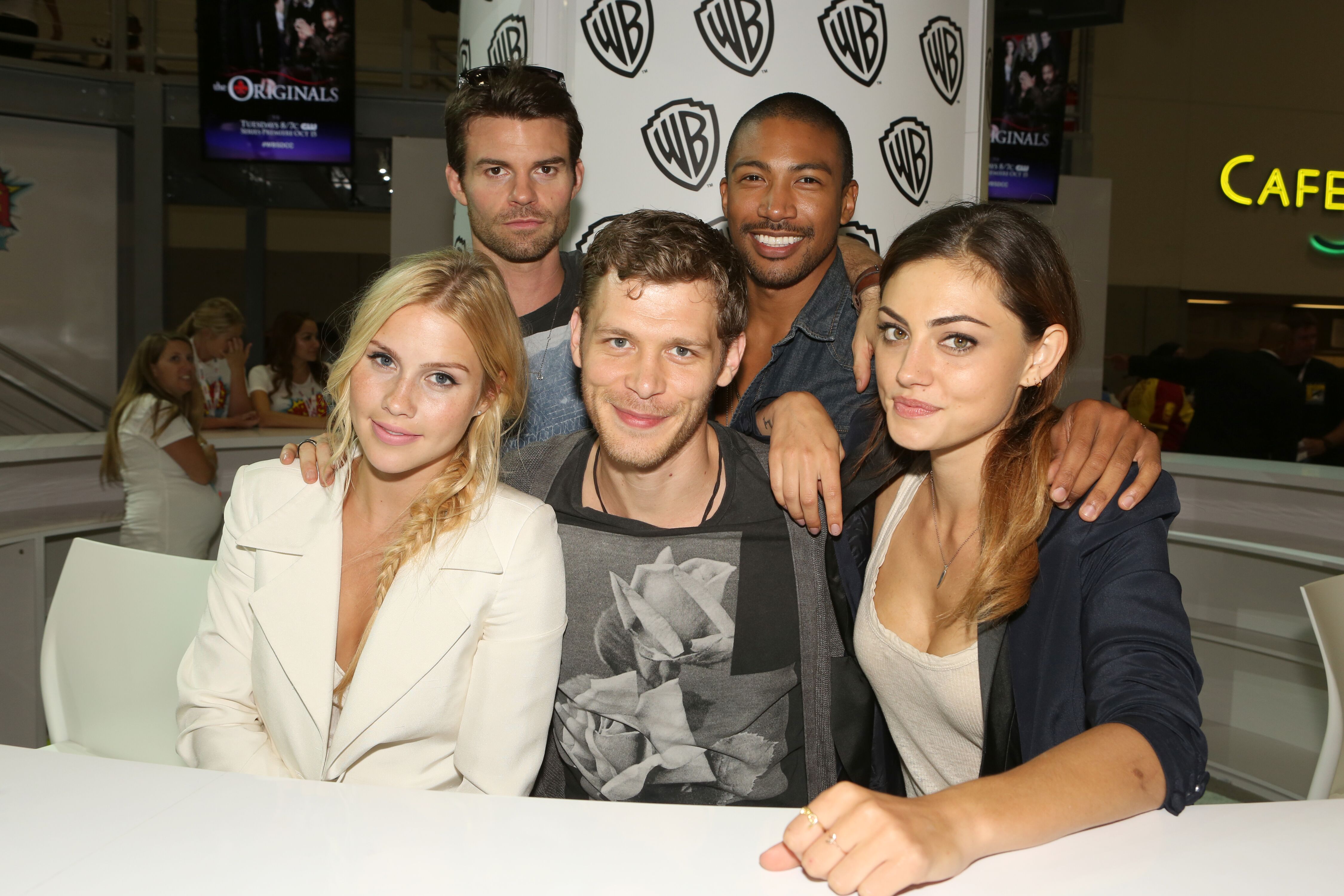 ---
Just like her on-screen brothers, the actress had been invited to a separate project, and she happily agreed. But she didn't stay in this project until the very end either, so she only played a leading character in season 1. The decision to leave was not easy for Holt. She admitted it was brought by her desire to be with her loved ones in LA.
"It was a tough choice that I didn't fully make it right up until the end, because I was enjoying myself so much. But three seasons later, I realized I hadn't been home to Australia in years, I hadn't seen my family, and I hadn't spent time with the people I loved," she explained.
After a short break and apparently some rest with her dear ones in Australia, the girl got back to work and starred in 2 seasons of Aquarius and the horror-film 47 Meters Down. Then for a few years, Claire Holt just disappeared from screens, and there were important and wonderful reasons for that!
---
A year ago the actress announced that she's pregnant with a boy. But her husband Andrew Joblon and she were sure that it was going to be a girl and bought tons of pink clothes! Half a year after James was born, the happy mother gave an update to her fans on her Instagram. "Everything they say is true. There is no love like it " Holt captioned the touching snapshot.
We thought that we'd only see Claire on Instagram with her cute son but 3 movies with the actress are about to air, and apparently they were filmed a few years ago. So, if you miss Claire Holt, you can see her in The Divorce Party, A Violent Separation, and Painted Beauty, or on cute pictures on her Instagram profile!
Steven Krueger as Josh Rosza
---
It's time we speak about one of the funniest and our most favorite characters! The character Steven Krueger, Josh, was actually meant to stay for one season only, but the fans loved him so much, that he stayed in the show for all the seasons, and even became one of the leading characters in the last season.
Steven's career started not a long time ago, and before his appearance in The Originals, he had some episodical roles in TV films. The audience also know him for his role in the movies Goosebumps and Satanic... (did he actually star in a movie with a name like that?) Although, after the show was over, the actor only got one more episodical role, in the show Good Trouble.
Joseph Morgan aka Klaus Mikaelson
Another Brit on our list! Did you know that not only is Joseph Morgan a Brit, but he also almost landed a role in the most British franchise in history? Of course, we're speaking of Harry Potter. Morgan auditioned for the role of the young Tom Riddle for the second movie. He did not get the role, but that had no influence on his career. Before his role in The Vampire Diaries, he starred in movies such as Mansfield Park, Immortals, Alexander, and many others.
---
His role in The CW's show made him popular in the US too! After The Originals ended, Morgan starred in the show Animal Kingdom, and quite soon his new show, Brave New World, is about to air. He's playing a character called... CJack60. Brave New World is a show based on Aldous Huxley's dystopian novel that follows a "utopian" society of the future that controls all the aspects of human civilization, and thus, achieves peace and stability. We will probably be able to watch the show in the spring of 2020, but we do not have the exact date.
Joseph's answer to the question about Klaus returning in Legacies was no, as his character has gone all the way from the beginning to the end, and can only make his appearance as a ghost. Klaus Mikaelson has not been much of a mysterious creature yet and he probably won't be. The actor wants to move on, and we get it, so we are looking forward to the premiere of Brave New World.
Riley Voelkel as Freya Mikaelson
---
This young actress does not mind appearing in The Originals spin-off! If you watch the show, you must remember her from the episode "That's nothing I had to remember."
Riley Voelkel is not a very famous actress and got her first serious role back in 2012 in the movie The Secret Lives of Dorks. That was also when she got a role in the dramatic HBO show, The Newsroom. A year she landed the role in The Originals, in which she first had a recurring role, but then she moved on to be a part of the cast.
Riley portrayed Freya so well, that her character quickly became one of the audience's favorites! The actress's talents were noticed by the producers of other channels, and now Riley Voelkel is starring in 2 Roswell TV projects, New Mexico and Hightown, and a movie with her, Scrambled, which will soon air too! Something tells us that we will soon be seeing this actress practically everywhere!