Who's Dating Who on Star Wars: Rise of the Skywalker
The world premiere of Star Wars: Rise of the Skywalker gets closer! The movie will be released in the middle of December. While we're waiting for the new part of our beloved saga, let's find out more details about its cast.
Who managed to keep their son a secret… for two whole years? Which roguish Star Wars actor was the subject of a bizarre conspiracy theory where many fans thought two of their girlfriends were secretly the same person?  And are there wedding bells on the agenda for Daisy Ridley or… er… do I still have a shot? 
Join us today as we take a look at the love lives of the young stars of Star Wars: Rise of the Skywalker, to find out who's saying "I love you" and who's saying… "I know."!
Oscar Isaac (Poe Dameron)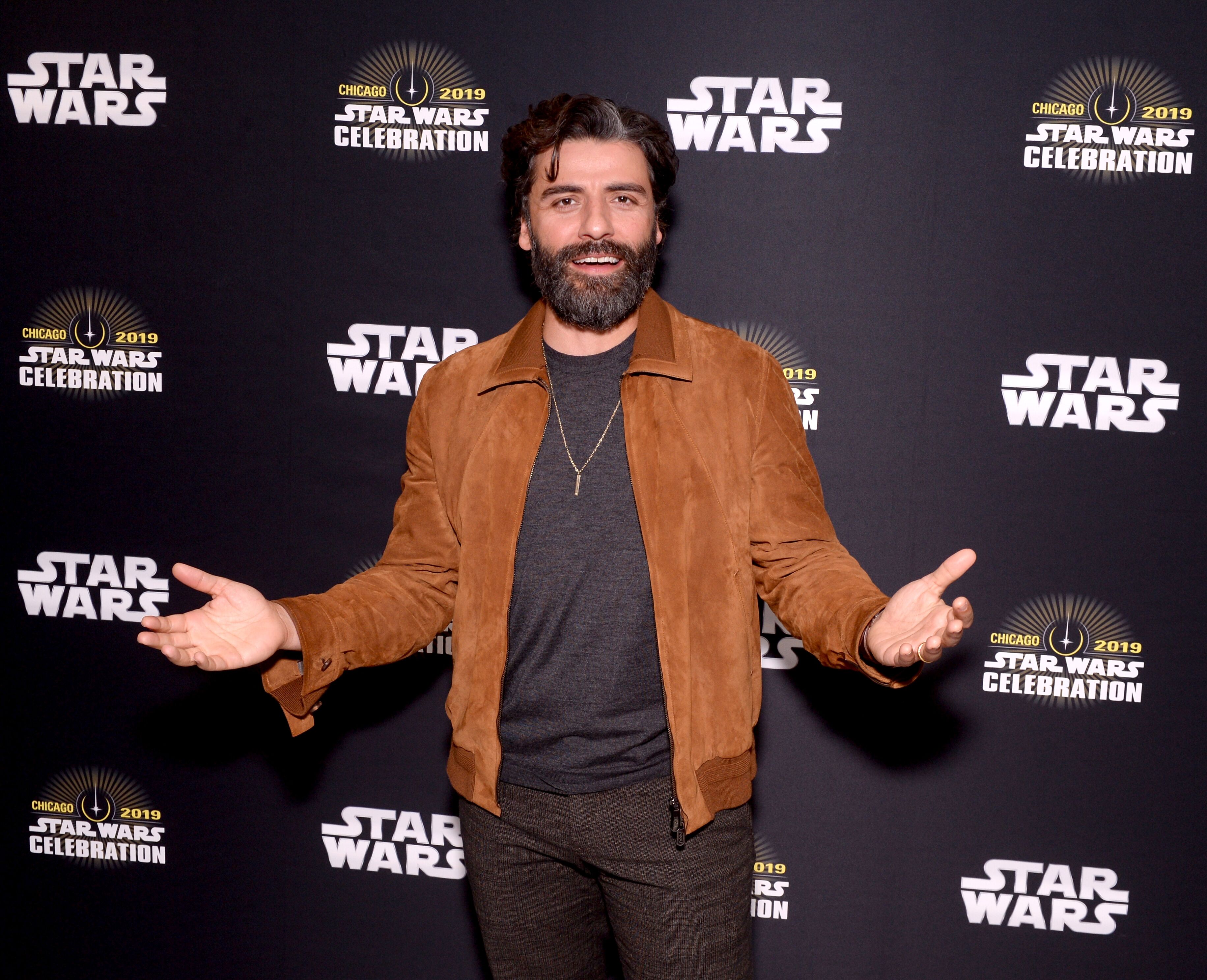 Poe Dameron might seem to have taken up Han Solo's mantle when it comes to roguish charm… and in real life, Oscar Isaac has been similarly hard to pin down.  For years, the press was pushing to find out who Poe's real-life princess was but with little luck. Initially, the tabloids were convinced that Oscar had been engaged to his very private girlfriend Maria Miranda since late 2007.
So what's happened since then? No-one knows! Were they ever married? It's a complete mystery. In fact, there were rumors that the so-called "childhood sweethearts" are actually still together to this very day. Which is very odd as it seemed like someone else had captured Oscar's heart!
Despite Isaac's interest in keeping both of his intriguing partners incognito, fans of the star have managed to piece together a timeline of his relationship with his LATEST lady love, Elvira Lind. It's assumed that Oscar was talking about meeting Danish film director Elvira for the first time in this interview about Inside Llewyn Davis with NPR:
"I was forced to be at this party, and I went dressed as Llewyn. I was the only person eating at the party. And this girl who ended up, she's a documentary filmmaker, so obviously she spotted the weirdo and went directly to that one [...] And [she] sat with me and talked to me for a long time. And I guess she liked the whole thing."
This party presumably took place in January 2012 but the actor plays his cards SO close to his chest that the press wasn't even aware of the relationship between Oscar and Elvira until the 2016 Golden Globes; where Isaac was spotted kissing Lind upon winning an award for playing Nick Wasicsko in HBO's Show Me a Hero.
So, how does Maria Miranda fit into all of this? Is Oscar still seeing her on the side?! Well, to make things extra confusing, many sources had trouble telling the difference between Elvira Lind and Maria Miranda! Many reports of seeing Isaac with Miranda after their break-up turn out to be a SERIOUS case of mistaken identity, with the paparazzi seemingly unable to spot the difference. There was even a wild conspiracy theory that Lind and Miranda were secretly... the SAME PERSON. Still, who can blame those puzzled paps for being confused when the impressive Mr. Isaac is in frame? 
It has SINCE been revealed that the Oscar Isaac and Elvira Lind actually married in March 2017 in what must have been an emotional rollercoaster of a month for the couple, with Isaac and a heavily pregnant Lind caring for the actor's terminally ill mother in her final weeks. As Oscar explained to GQ: "my mom was ill, and so I saw her carrying my child, bathing my sick mom — seeing her do that, I just thought: 'I want to be with this person forever and ever.'"
Elvira gave birth to their first son Eugene a mere month later and the couple welcomed a second child in October of this year so things seem solid as can be for this couple who have kept the 'bloids guessing for all these years!
Domhnall Gleeson (General Hux)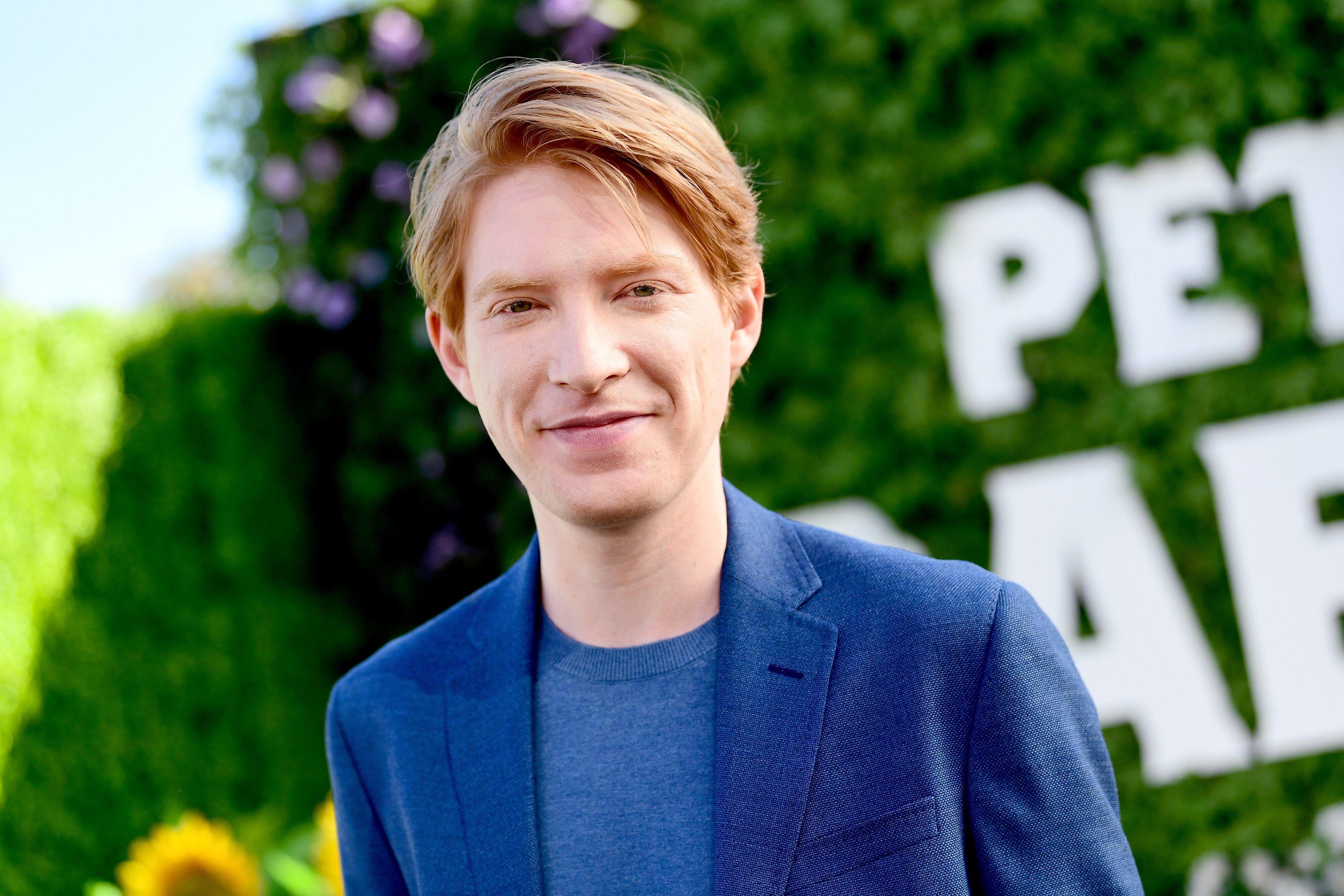 And in addition to Oscar Isaac, Ex-"Ex Machina" buddy Domhnall Gleeson is similarly silent when it comes to his love-life; seemingly avoiding talking about it whenever possible. When Buzzfeed barely broached the concept of marriage in a quickfire interview, it seemed to be a hair-trigger for the Irish actor who quickly answered "Pass!" 
So does that mean that Gleeson's life is completely lacking in romance? The only other time Domhnall has mentioned ANY partner was in an interview with W magazine about his terror of turning 20 and how he and his girlfriend of the time coped with the actor leaving his teen years behind. But that was sixteen years ago, so it would be a bit of a stretch to think that these two were still together! Or would it…?
Perhaps not! Because the most likely candidate to have won General Hux's heart is fellow Irish film producer Juliette Bonass and the two initially met at university, at Dublin Institute of Technology, so the timeline actually matches up! The two have even collaborated on many projects, with Bonass recently telling the Irish Independent that the rising star is "very hard-working" and that his rise to fame has been "Amazing, yeah. He's very successful, I'm very happy for him."
Rumors were rife in the American press when Domhnall and Juliette were spotted together in Disneyland back in 2016. As more and more photos of the two have emerged, fans on Instagram and Twitter are absolutely convinced that they're a couple. Further fuel to the fire is the claim that the two even share a house together in Dublin, according to New Zealand news source Stuff. But without an official statement on the matter, we can't OFFICIALLY confirm if the Domhnall Gleeson and Juliette Bonass ARE together or whether they're just really, REALLY close friends.
Adam Driver (Kylo Ren)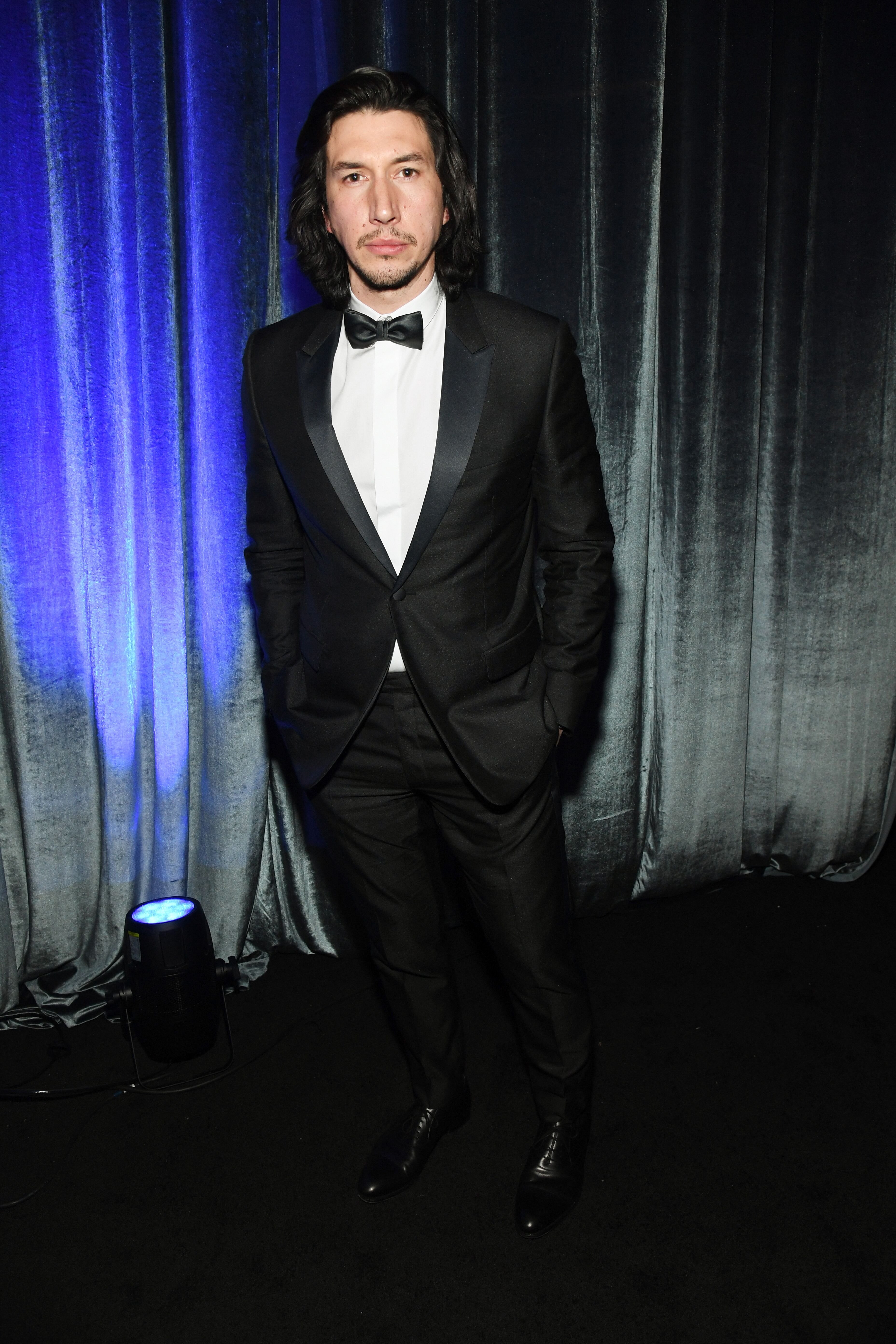 Star Wars doesn't have what I'd call… the best reputation when it comes to romance. But plenty of people are obsessed with the idea of Reylo! You know, whether Rey can help Kylo Ren change his bad boy ways, or whether he'll seduce her to the dark side… and perhaps even further! Rise of the Skywalker will reveal all about whether opposites really do attract and whether these two disciples of warring ideologies will truly bring balance to the force… or balance to the bedroom, at least.
However, is there any chance that Adam Driver and Daisy Ridley could be together in REAL life? No! That's impossible! Why? Well, because Driver has been married to actress Joanne Tucker since 2013, of course! The couple met in college and also collaborated to being their shared charity "Art In the Armed Forces" to life. 
Their wedding was quite a sweet shindig, with Driver's Girls co-star Lena Dunham also in attendance at the couple's destination wedding! But is Daisy also seeing someone? Or even secretly married? You'll have to keep reading to find out!
Driver and Tucker reside in Brooklyn Heights with their rottweiler/pitbull cross, Moose, who (according to Adam) has a bit of a peculiar habit. He'll happily play fetch all day long, but he'll never bring the ball back. Why? Because he's more fond of EATING them! After Adam's meteoric rise to success, he jokes that they now have the money to take their precious pooch to the vet: "we can afford to get [the tennis balls] out now!"
The couple seems to be putting together the perfect family as they also share a son together. What's weird is that nobody outside of the star's family and friends even knew their kid existed… for two YEARS. You can tell Driver is a former Marine when he describes the level of secrecy involved as a "military operation" and it seems like it would have been mission accomplished if it weren't for Adam's wife's sister. Driver's sister-in-law was launching social media accounts for her a fashion brand but accidentally made her PERSONAL Instagram account public.
Some sharp-eyed pap spotted the BACK of Driver's son's head in a picture. With that level of online espionage needed, we can kind of believe Driver when he says of his personal privacy "my job is to be a spy- to be in public and live life and have experience. But, when you feel like you're the focus, it's really hard to do that." A spy, huh? Considering that Driver has one of the most… distinctive faces in the galaxy and is starting in the biggest film franchise ever he must find that pretty difficult?
Daisy Ridley (Rey)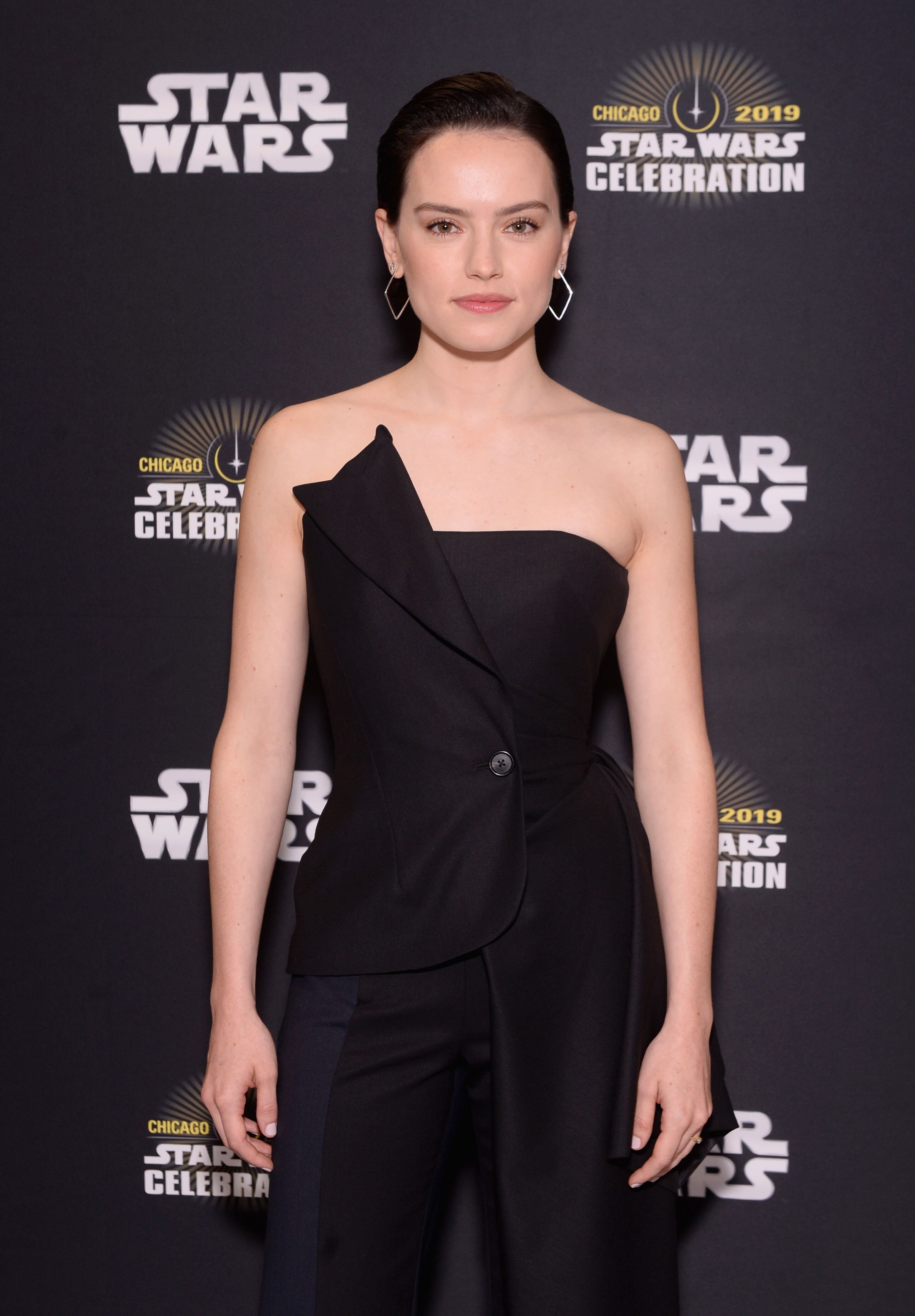 Let's finish our article with the other half of Reylo, Daisy Ridley. And when fans found out that Ridley and Driver was a non-starter, plenty were all too happy to pair off the actress with other cast members! Since Oscar Isaac is also out of the picture, some people shipped her with
fellow Brit John Boyega. And it sort of made sense in their minds: both Londoners, both the same age, on-screen chemistry in that first film. But in real life, the Star Wars co-stars are just firm friends. So does that mean that ANOTHER Englishman might have a shot with the talented Ms. Ridley? NOOOOOO! Ridley's first confirmed relationship was with actor Charlie Hamblett, and the two were spotted out and about and at various events like the London Natural History Museum's New Year's Eve Party. But this was just as Ridley's rise to fame was about to hit hyperdrive and it seems she left Hamblett hanging.
Since then, Ridley has been sighted with yet another Brit and yet ANOTHER actor, Tom Bateman, who you might recognize as her co-star from acting legend Kenneth Branagh's 2017 adaptation of Agatha Christie's Murder on the Orient Express. And it was a producer from that very same film that accidentally confessed to the couple's blossoming off-set relationship in a promotional interview. Ridley must have been a little... peeved at how their relationship was revealed to the public, especially considering her stance: 
"...there is also a sense that I'm asked who I'm dating a lot more than John [Boyega] is. I don't answer, because I have things in my life that are private."
Though Daisy and Bateman kept their relationship low-key and didn't court that much attention things were assumed to be pretty serious as the pair moved into a rented apartment in London's Primrose Hill. The couple look very close and cuddly in public, and must have grown even closer since their time onboard the Orient Express as Daisy was spotted sporting a ring with a gigantic rock at East London's All Points East festival this summer. That ring has been a regular feature for Daisy, whether she's in the UK or NYC, and Tom has even allegedly been tentatively referring to her as his fiance in public. We don't know when or where the wedding will be, but when we find out we'll be sure to let you know!