'Jumanji: The Next Level' Cast's Real-Life Couples
Jumanji: The Next Level is coming out soon, so we decided it's high time to tell you more about its awesome cast! Which Jumanji actor successfully saved his marriage? Who is still married on paper but consider each other only friends after 25 years? And why did Jack Black wait for 15 years before asking the love of his life out? We're ready to tell you all the details!
Jack Black as Professor Sheldon Oberon
We've always loved him and we know that he's talented. But Jumanji proved to us that Jack Black can do anything! He can even play a teenage girl! Is there anything this actor, singer, songwriter, musician, comedian, and YouTuber CAN'T do? His career shows us that he's capable of pretty much anything.
And Black isn't only a successful celebrity – he's also a good husband and father. His wife's name is Tanya Haden and she's a singer, cellist, and artist, as well as the daughter of jazz bassist Charlie Haden, one of the most talented double bass players.
Jack and Tanya met for the first time when they studied at a private school together and they were friends back then. Even though Jack liked her, he was too shy to ask her out. After graduation, they went their separate ways. 15 years later they met again and Jack used the chance to finally ask Tanya out. They began dating and soon got married. The couple has two sons and, to their delight, both of them are into art!
Karen Gillan as Ruby Roundhouse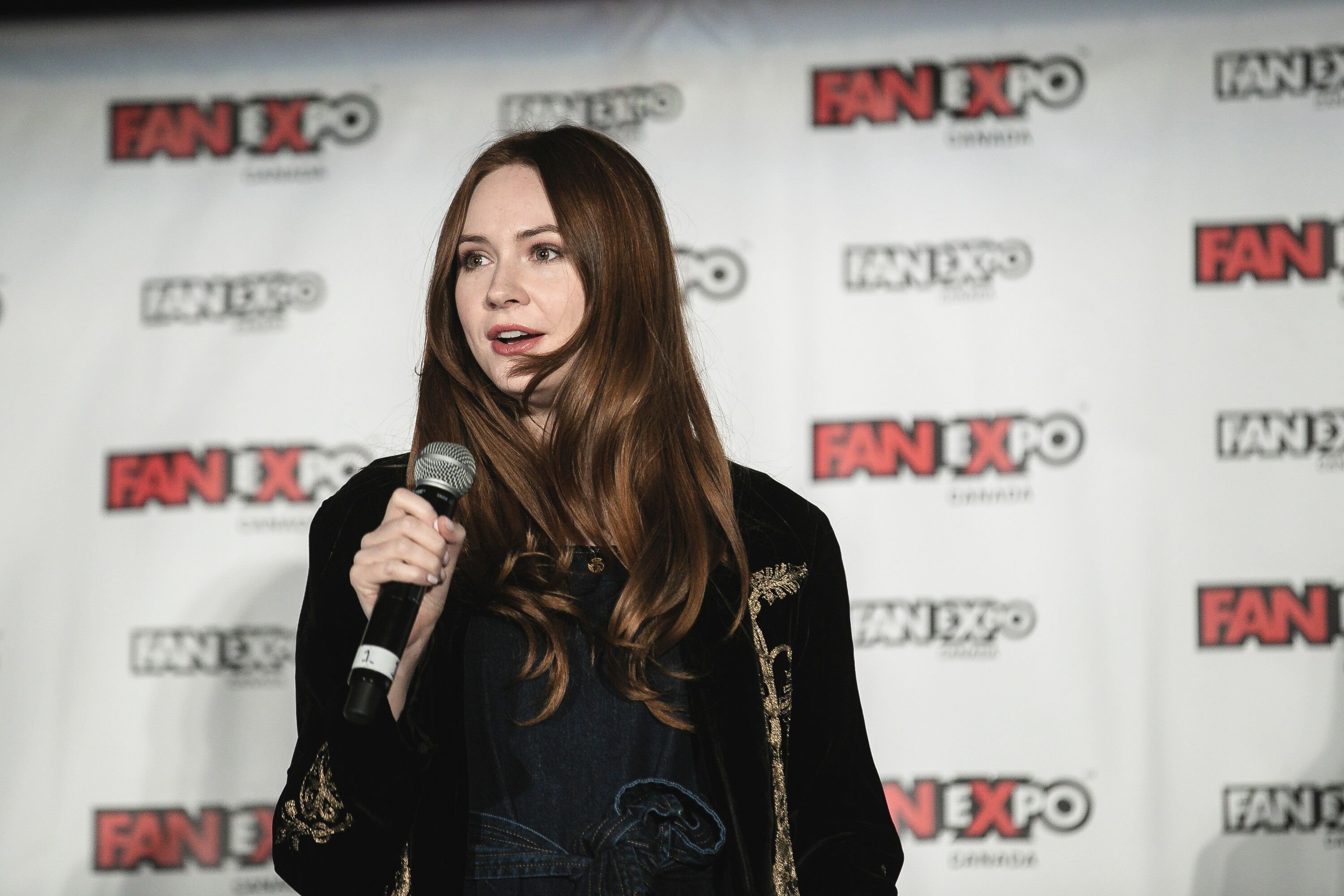 The Scottish redhead landed her breakthrough role in 2009 when she joined the main cast of the iconic sci-fi show Doctor Who. Since then, Karen quickly achieved A-list status thanks to her roles in Oculus, Guardians of the Galaxy, and, of course, Jumanji: Welcome to the Jungle.
But acting isn't her dream job because Gillan is much more into directing. "I feel like it's just exactly what I should be doing," she disclosed to Women's Wear Daily. And she already has a film she wrote, directed, and starred in. It was The Party's Just Beginning that received favorable reviews. 
Karen has been really busy with her career and meanwhile, her personal life seems to be quiet. Is she waiting for the one, or…? Well, in fact, she doesn't really like the LA dating scene.
"I'm so terrified by the prospect!" the actress shared with The Telegraph. "Americans seem to go about it in a different way where they date loads of people at the same time... I'm like, "Are you kissing all of them?" I prefer the UK way, where we just drink near each other and no one knows if it's a date or not."
Now Karen is single, but in the past, she used to date British actor Andrew Brooke and she's also rumored to have had a brief fling with her Doctor Who co-star Matt Smith.
Awkwafina as Ming
The new character and avatar in the game that we love so much… What will she do in Jumanji and will she help the other characters safely get out of it? We'll have to wait to see it, but meanwhile, let's learn more about the actress who plays Ming.
Awkwafina's real name is Nora Lum and she's becoming more famous now as an actress and rapper. You might remember her from Ocean's 8 and Crazy Rich Asians. When it comes to her personal life, Awkwafina prefers to keep things private. We don't know who she's dating right now, but the star did share some details about her past relationships.
When she was at school, Nora felt some kind of pressure because all her friends dated someone, so she agreed on a blind date. As she puts it herself, she wanted to test the waters and see how it feels to have a boyfriend. But… the relationship didn't work because the guy turned out to be over-intellectual and annoying. And, on top of that, he didn't even want to watch her favorite movie, which was White Chicks, by the way, and who doesn't like White Chicks??? So it was clear that they didn't belong together! Their short relationship made Nora realize that, as she says, "I'm enough. I'm worth it. And if you can't get with that... then... BYE!" But later in life, she DID have a boyfriend... or so it seems.
When Awkwafina was doing a press tour for Ocean's 8, she mentioned that she had a long-term boyfriend, but didn't see herself settling down and having a family. But, since then the actress has made a post about dating challenges, so we can assume that she's single again.
Kevin Hart as Franklin Finbar
This funny guy started his career by winning a few amateur comedy competitions. Then it was followed by his first breakthrough – a recurring role in the Fox TV series Undeclared. Even though it only lasted a season, Hart managed to do his thing and began getting more roles. The growth of his comedic reputation made him more and more famous. 
But what about Hart's personal life? Is it as light and breezy as his career? Not as much… He was married to actress and producer Torrei Hart for 8 years and they had a daughter and a son together, but they filed for divorce citing irreconcilable differences. Now Hart is married to another woman, model Eniko Parrish, and they have a son together. 
Although Kevin and Eniko look pretty as a couple, their family life isn't trouble-free. Two years ago, Hart publicly confessed to having cheated on his wife at the time when she was pregnant with his son! He also publicly apologized to her for the scandal posting a video on his Instagram.
"Sending so many apologies to my wife and kids," the actor said. "I gotta do better and I will. I'm not perfect and I never claimed to be. I love you all."
However painful it must have been for Eniko, it looks like the couple overcame the difficulties and she managed to forgive him. Well, good for them and let's hope Kevin won't repeat his mistake!
Danny DeVito as Eddie Gilpin
Let's talk about a new addition to the Jumanji family. Danny has been acting since 1970, so you've certainly seen him in at least a few movies and TV shows. What's your favorite role by this talented actor? Arnold Schwarzenegger's twin brother? Batman's archenemy Penguin? Or Frank in It's Always Sunny in Philadelphia?
Since DeVito is such a popular actor, it's no wonder that his wife is also a Hollywood celebrity. Her name is Rhea Perlman. They met almost 50 years ago. They hit it off right away and only after two weeks they moved in together to later get married and give birth to three kids. Seven years ago, their relationship hit a rough patch. As Perlman said, it happened because of a "wandering eye" – so it looks like DeVito is quite the ladies' man!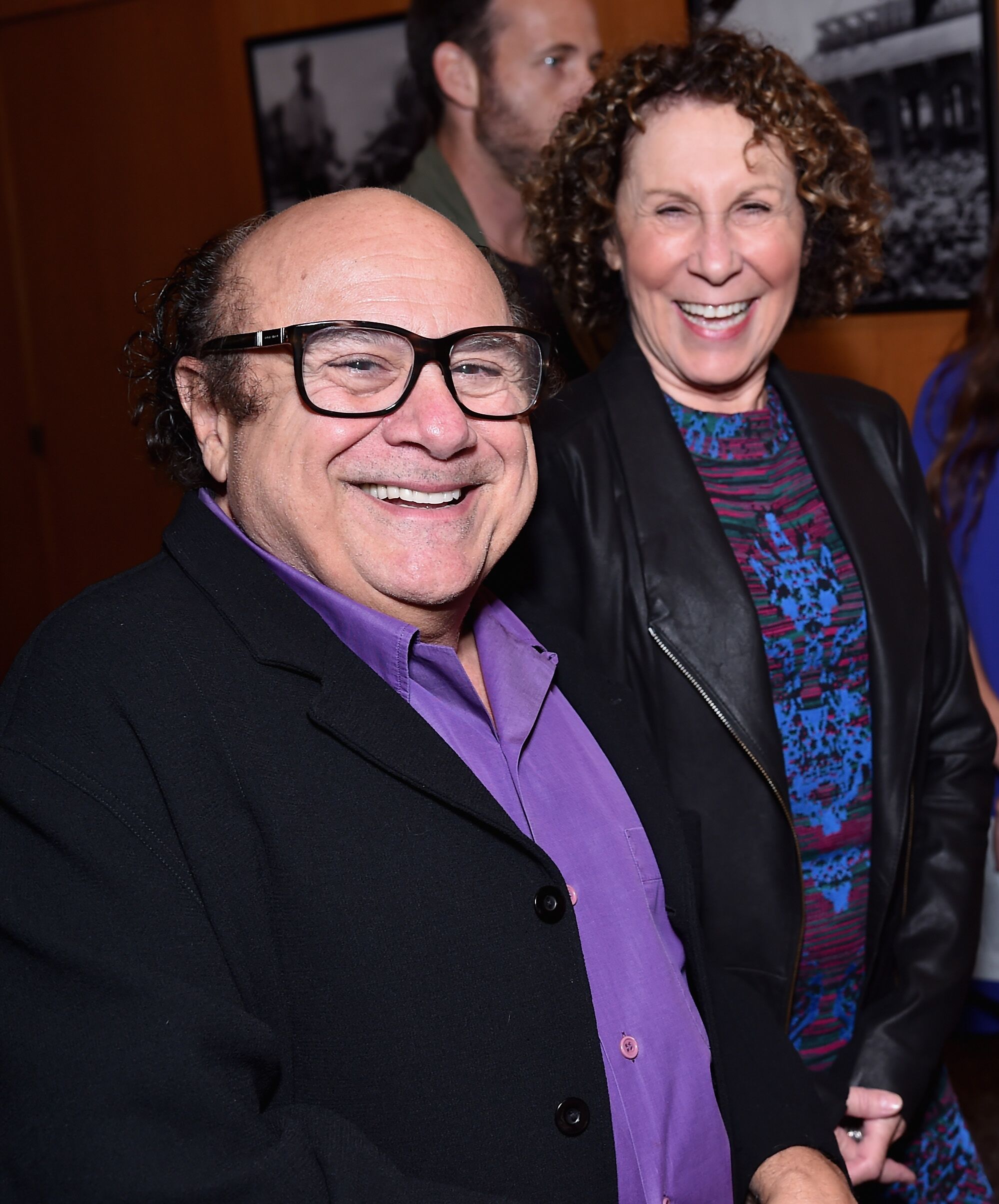 Danny and Rhea separated twice and reconciled after the first time. After the second separation, the couple remained on amicable terms and, according to Perlman, they aren't going to file for divorce. In fact, she even admitted in an interview with Andy Cohen that their friendship became closer after they decided to call it quits and be friends!
Danny Glover as Milo Walker
Another new character in the franchise is an eccentric old man who accidentally gets an avatar as the face of Kevin Hart. And, also, another popular actor with a long history of filmography Danny Glover is mostly famous for his role in the Lethal Weapon series and, of course, for his phrase "I'm too old for this…" well, let's just say "stuff".
Apparently, he's not too old to play in an adventure movie! Apart from acting, Glover is also known for his civil rights activism. He took part in protests, supported different organizations, and worked on raising awareness to protect the rights of African Americans. But he's always been trying to find a balance between his career and personal life.
Danny was married to jazz-singer Asake Bomani for 25 years and they had a daughter together, but their marriage ended because the two of them didn't handle the pressure of his actively developing career. Nine years after his separation from his first wife, Glover got married for the second time. His new wife is 20 years younger than him, she's a teacher from Brazil and her name is Eliane Cavalleiro. The two of them look happy together, don't they?
Alex Wolff as Spencer Gilpin
Everything in the upcoming movie starts with this guy because he accidentally gets sucked into the game and everyone else has to go there to rescue him. Although Alex Wolff is only 22, his job description already sees him as an actor, musician, writer, AND director. Looks like this young man will go a long way!
Well, if you know that his father is a jazz pianist and his mother is an actress and writer, you realize where it all comes from. It's unclear whether Alex can find the time for dating in his rough schedule, but he did mention the word girlfriend once a couple of years ago. When Paper Mag asked him how he keeps his mind clear and balanced, the actor replied: 
"It's my friends and my girlfriend and the people I surround myself with and my family. The relationships I've formed in my life are the things that make it bearable and make it all worth it."
But, since Alex is really private, we have no idea who this girlfriend is and if they're still together. But we do know more about the other cast members' romantic partners!
Nick Jonas as Jefferson McDonough
Spencer's avatar in the new film will be the aircraft pilot from Welcome to the Jungle. Nick Jonas, who performed this role, has been famous for years as a singer, songwriter, and actor. He began acting when he was only 7 and released his first single along with his brothers Joe and Kevin at 10 years old.
Since then, he never stopped writing songs, singing, acting, and… dating beautiful famous women. Among others, he had a relationship with Miley Cyrus and Selena Gomez. But now Nick has settled down with his wife, the actress, and singer Priyanka Chopra. Jonas described their meeting in the most romantic way possible: 
"She walks into the Chateau, and I feel an overwhelming sense of peace and understanding about this next chapter of my life," he told Vogue. Aww!
The two of them look very happy together and can't stop gushing over how much they support each other and how comfortable they feel with each other. Let's wish this sweet couple all the best and move on to another cute pair!
Dwayne Johnson as Dr. Smolder Bravestone
Finally, the brightest highlight of the movie – the Rock who plays Danny DeVito! He's an actor whose roles we shouldn't even discuss because there are so many of them. He's a former wrestler who never stopped training at a young age because he knew what he wanted to achieve. And he's also a loving husband and father to his three daughters!
This summer, Dwayne finally tied the knot with his long-time girlfriend Lauren Hashian, with whom they have two sweet baby girls. They've been together for so long that fans thought that they were already married. 
Speaking with Entertainment Tonight last year, Johnson said: "I just refer to her as my wife all the time. So a lot of people are like, 'Oh, did you get married? I'm like, 'No. Easy. Don't rush big daddy.'" Big daddy knew when he wanted to tie the knot – it happened this August in Hawaii and the newlyweds looked beyond happy that day! 
And are you happy for them? Whose real-life partner story surprised you the most? And are you excited about the Jumanji premiere?