Actors Who Missed Their Chance For MCU
When it comes to high-profile movies, casting is an elaborate process. But before the Marvel Cinematic Universe became as we know it today, there were many A-listing celebs who were invited for auditions. Could you imagine Daniel Craig as Thor, for example? So let's find out how the cast would've looked like if these stars hadn't turned down the roles. 
David Duchovny as Hulk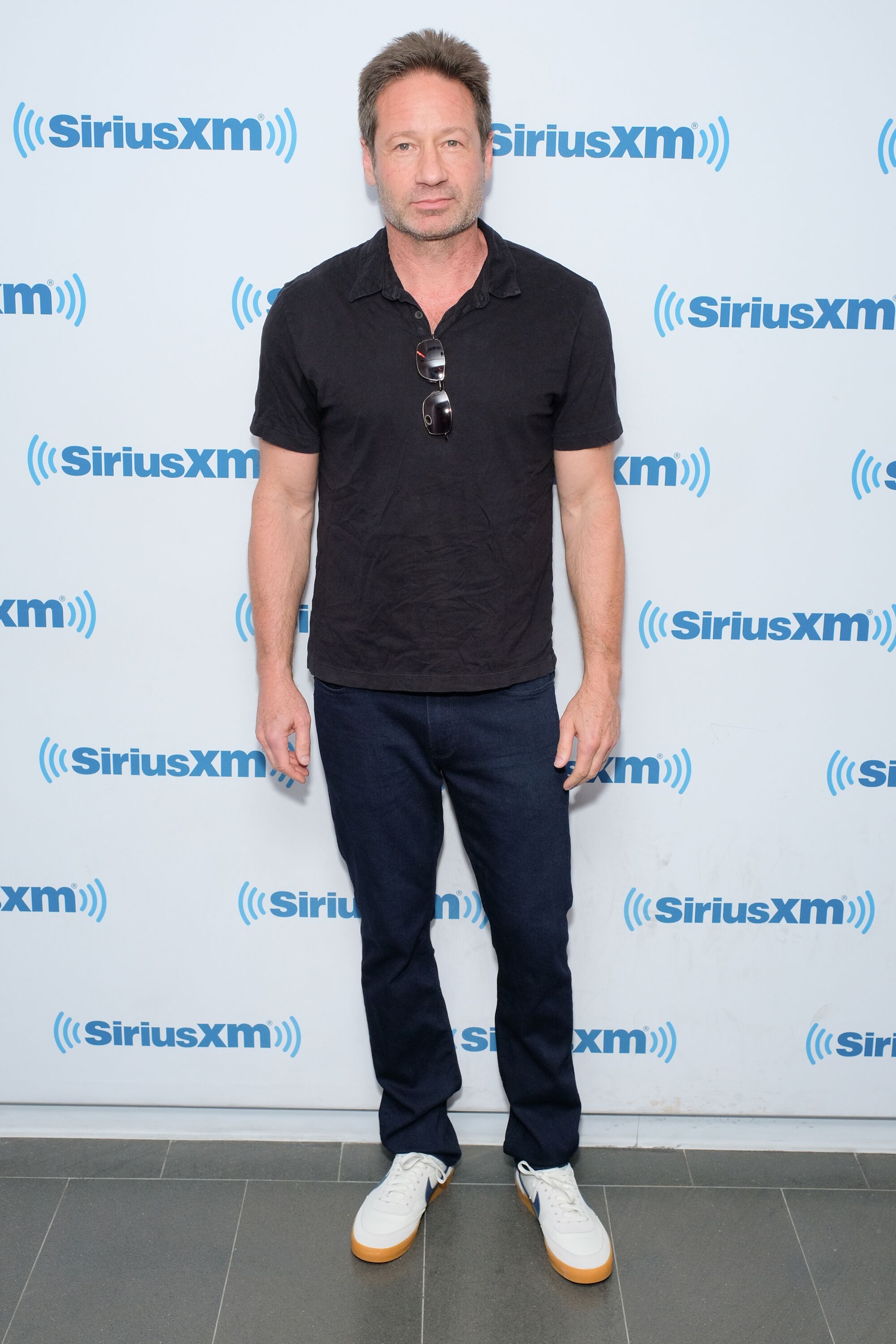 Some characters are played by one actor for decades, while others have already been replaced up to three times. Hulk has a long list of replacements, starting with Eric Bana who played Bruce Banner in 2003's Hulk and Edward Norton in 2008's The Incredible Hulk. Turns out the fight for the lead character of The Incredible Hulk was even more intense than you know.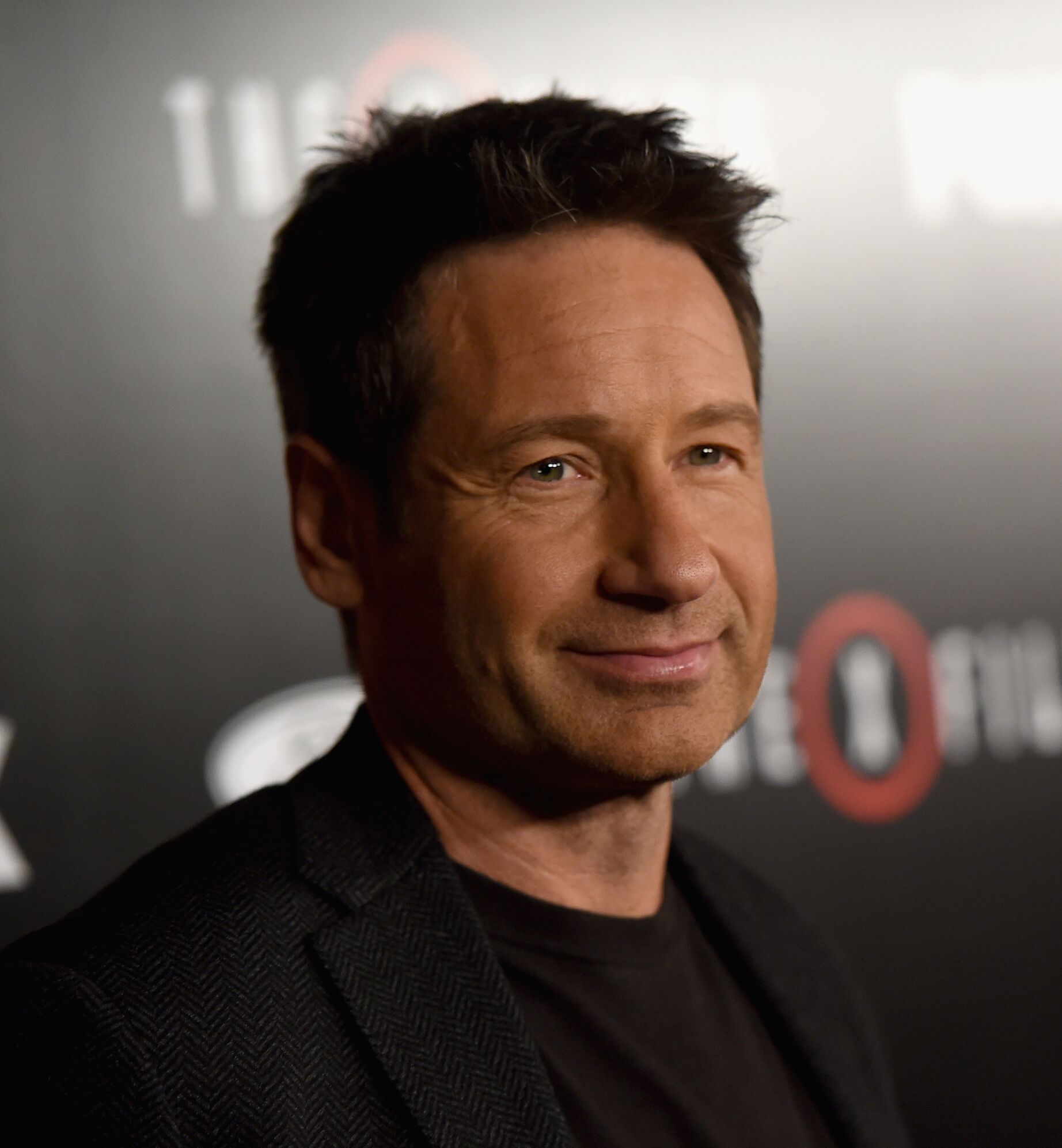 Norton and Dave Duchovny were running against each other for the role with some sources even claiming that Dave had signed a deal before it was clear that Norton was given the part instead.
You guys won't believe it, but the director's choice for Hulk's second movie was originally Mark Ruffalo. So if you're wondering how the universe would have looked with David, we are pretty sure they would have still chosen Mark instead of him because that's what the director wanted in the first place.
Eventually, the question arose - why didn't they go with Ruffalo if they wanted him so much? Duchovny and Ruffalo are pretty good actors but the studio needed someone to popularise the character. Who would have been more fitting than Norton from the beloved Fight Club and Primal Fear? He was already a big-screen name, so the other two hunks didn't stand a chance.
But the studio played the wrong card, as Norton got fired because he was rewriting the scripts and arguing with the scriptwriters.
Joaquin Phoenix as Doctor Strange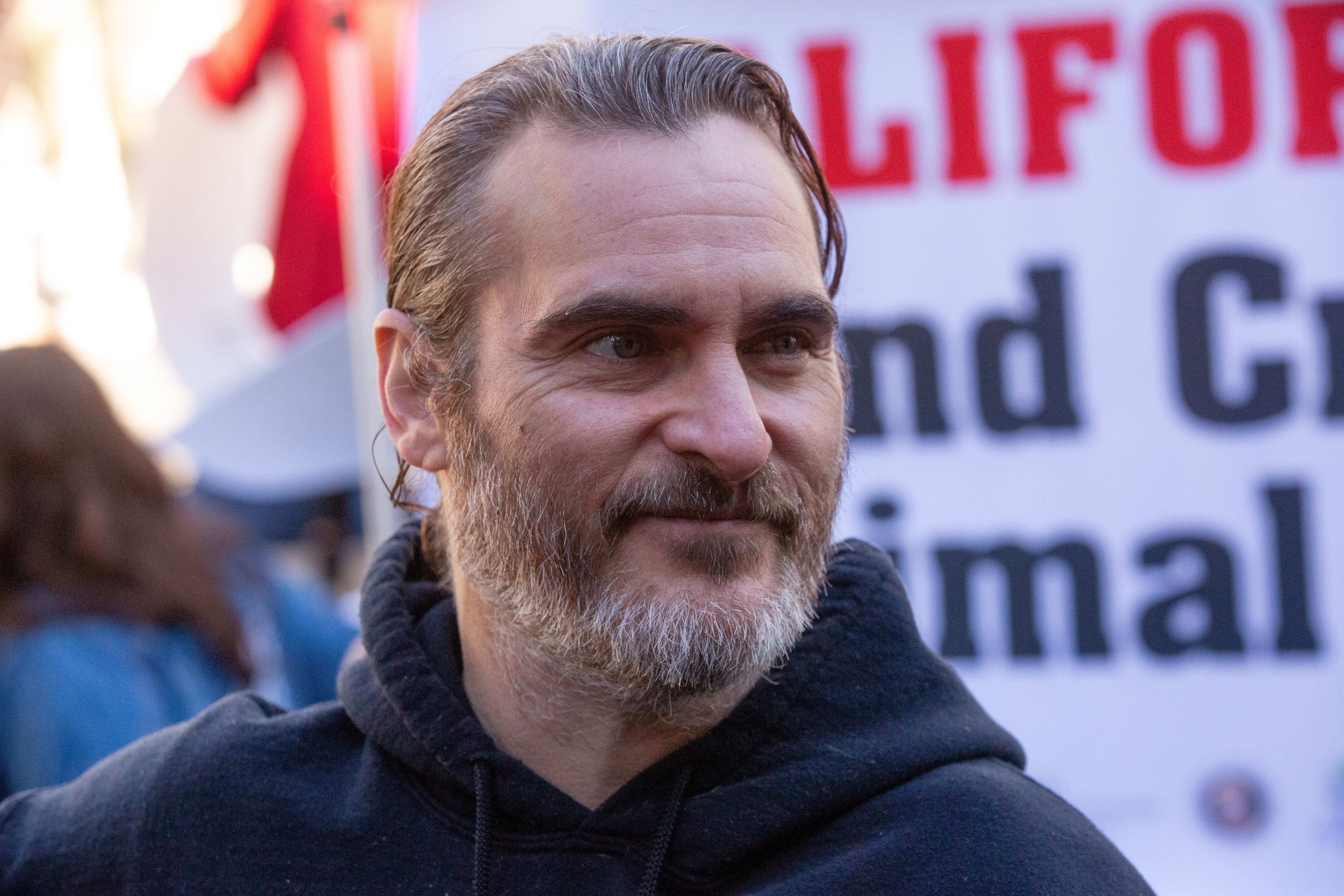 Joaquin Phoenix is one of the most underrated actors. That's probably because he doesn't like to keep up with his celebrity status. He has no Instagram, no Facebook no Twitter. Though he is an activist in support of PETA, Red Cross, and Amnesty International, no one knows about it because he doesn't tell people about it! Woowwww, imagine that! Doing a good deed and not broadcasting it on social media? Crazy!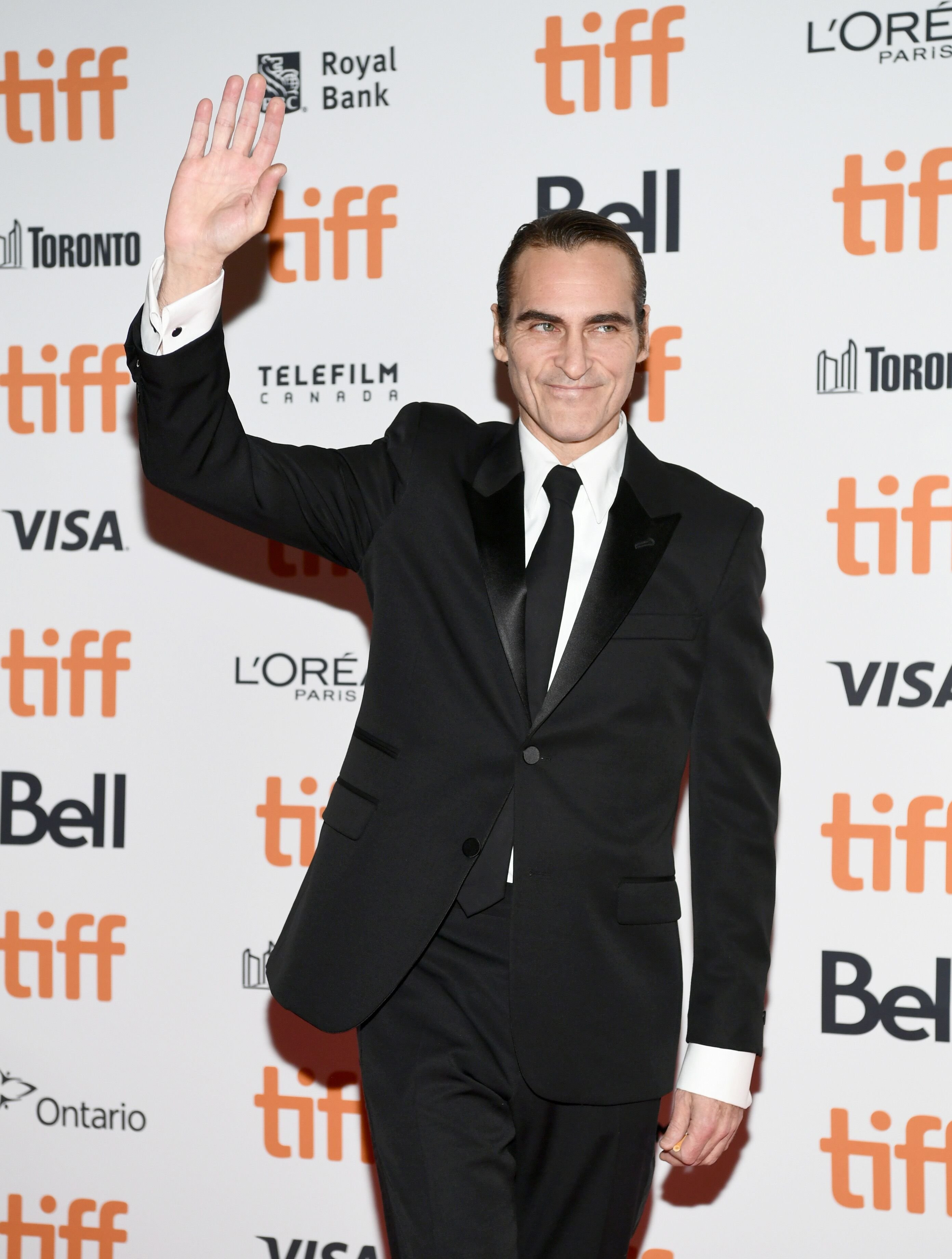 He's very shy and rarely gets out of his comfort zone when being interviewed. Like he said on Ellen, "Everyone lies on talk shows''. He is not as talkative as Chris Pratt or Jennifer Lawrence and is pretty vulnerable. That's understandable if you know that he grew up in a cult and his older brother died right before his eyes when Joaquin was only 19.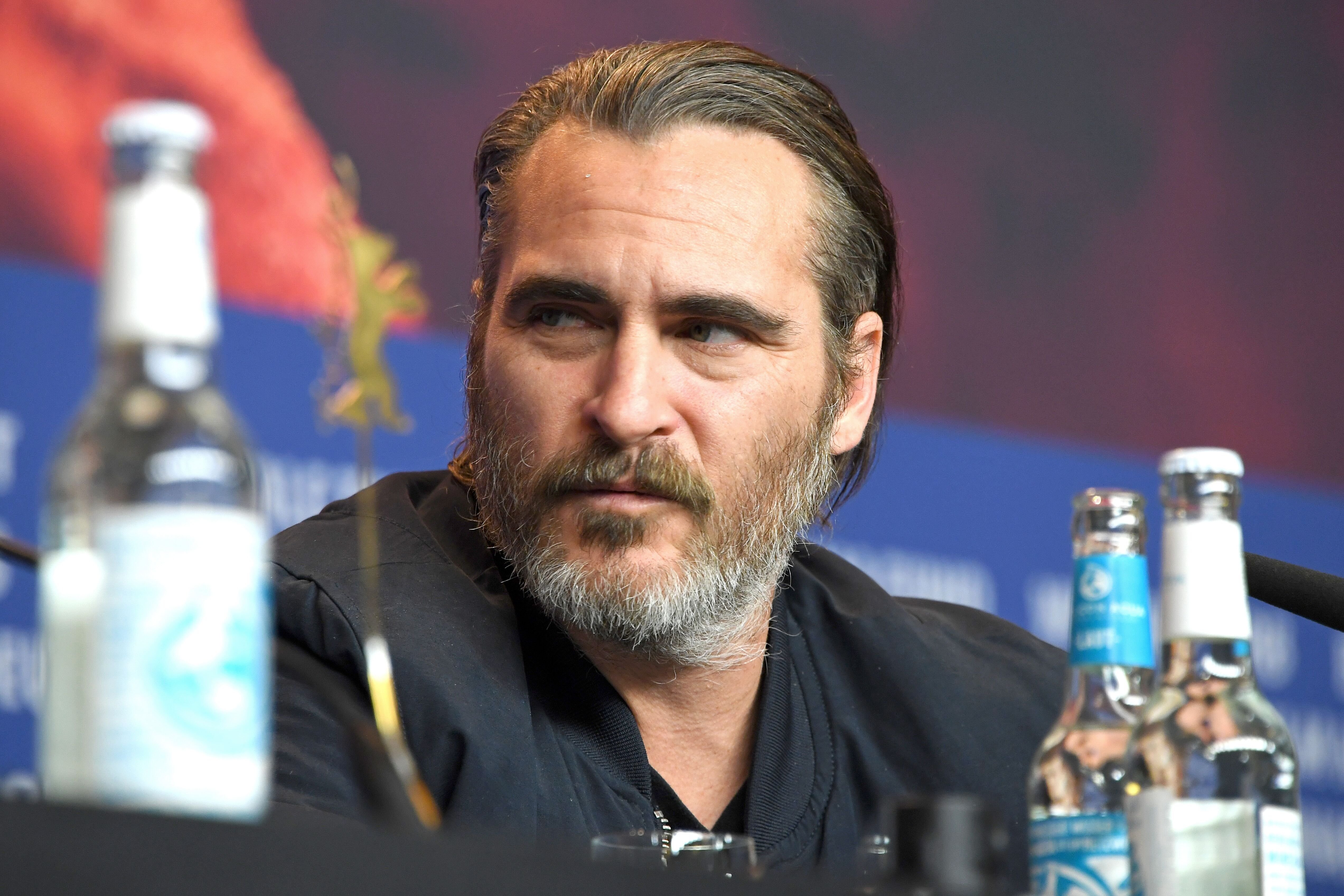 That's why we were pretty surprised that the studio invited him to audition. He's undeniably talented but being an Avenger means a lot of social and public involvement and promotion. Plus, it's usually a long-running position. We still cannot get why they thought Joaquin would be interested in that.
But it turns out that Phoenix tolerates blockbusters, but despite his own strangeness he did not feel that the Doctor Strange character is the one for him.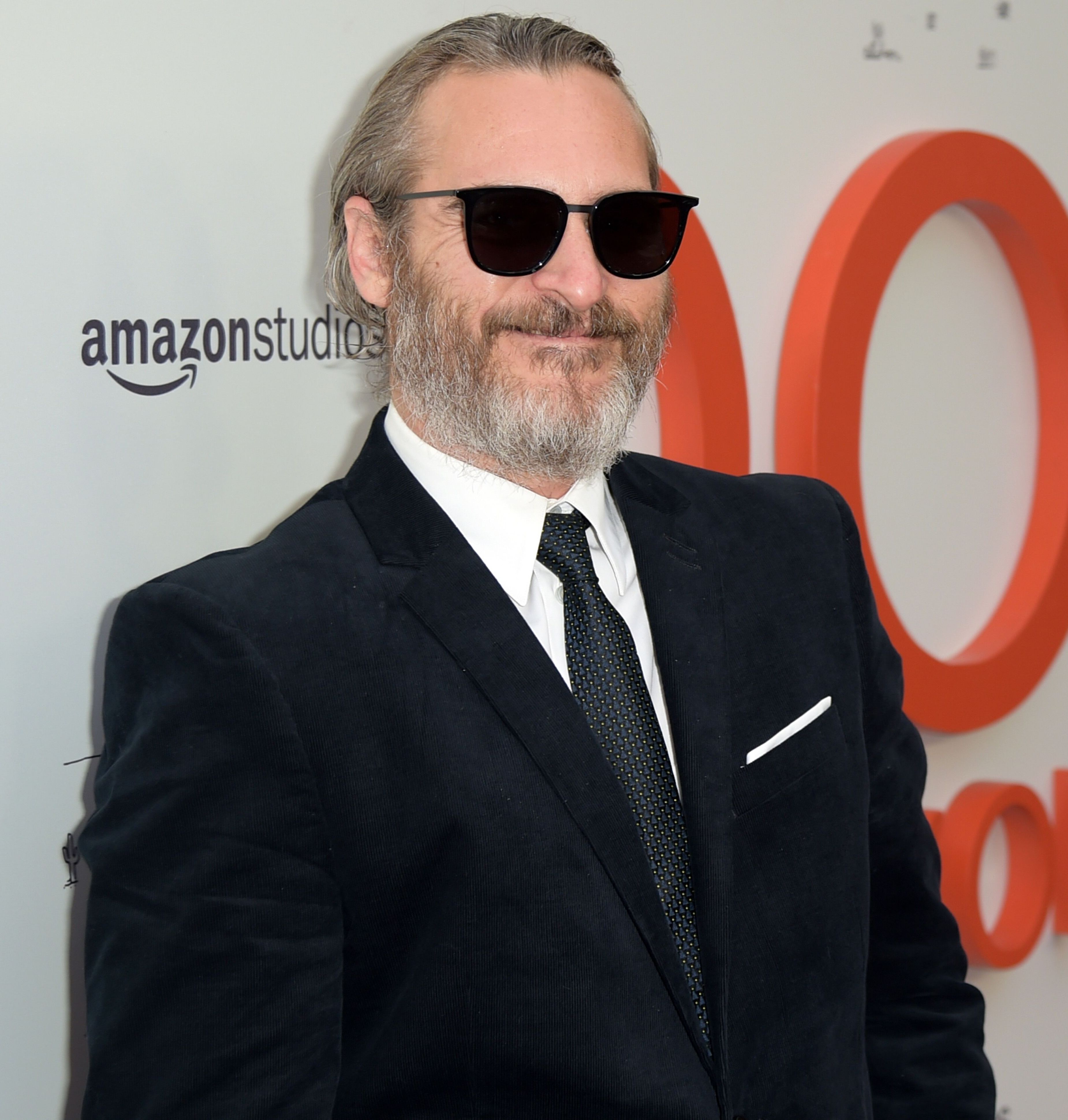 "I think they make some great, fun movies. There's nothing wrong... I'm not a snob and I'm totally fine with.[...] I'm trying to figure out how to say this most diplomatically, okay... I think everybody was really happy with how things turned out. All parties were satisfied."
Indeed, Cumberbatch pulled off the character really well. Perhaps Joaquin would have brought a bit more gloominess to the character, but everything seems to have worked out for the best. Besides, if he agreed on Strange, he probably wouldn't have time to do You Were Never Really Here or Joker.
Emily Blunt as Black Widow and Peggy Carter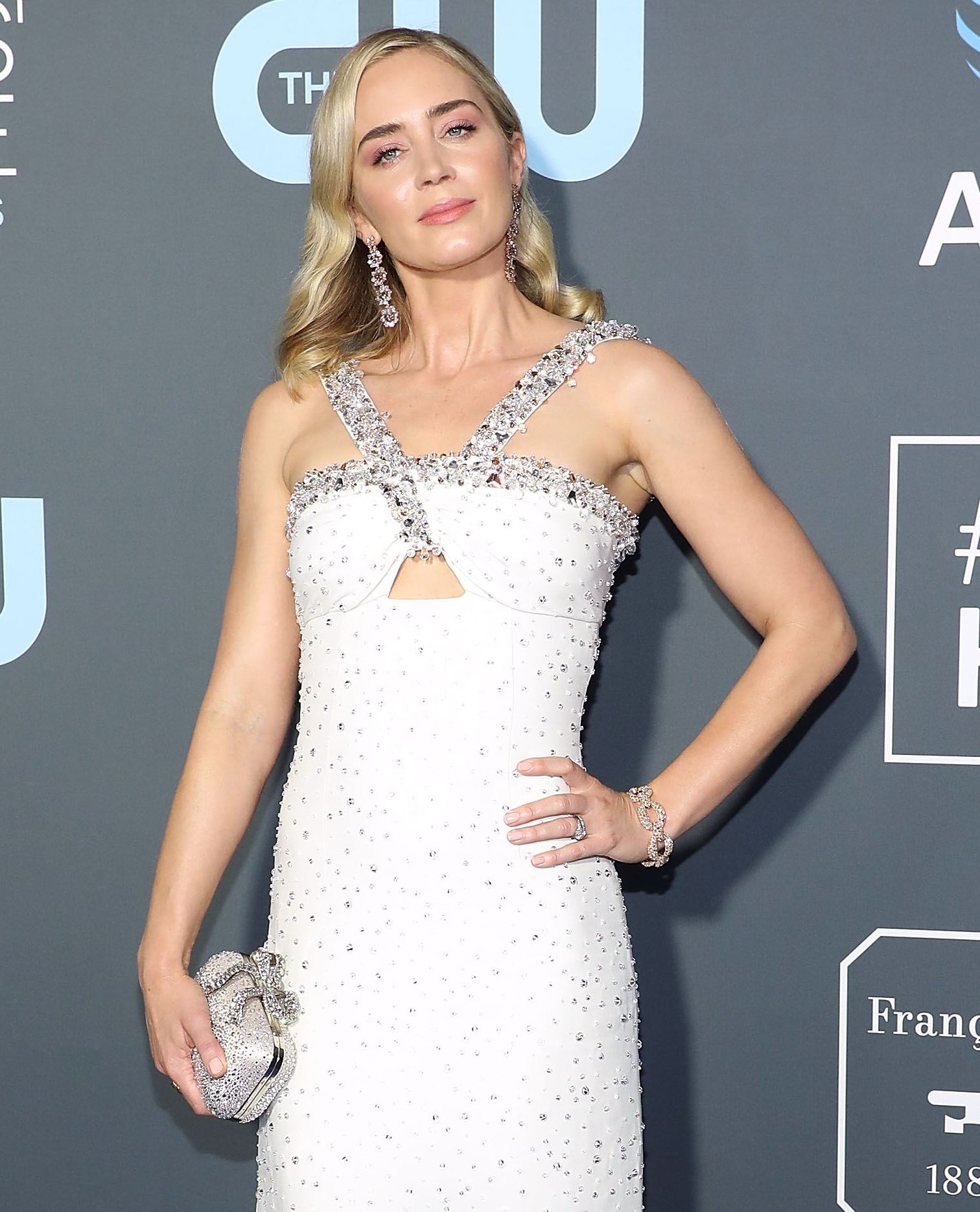 Emily Blunt had to turn down not one, but two major Marvel roles. She was cast for the role of Black Widow, in fact edging ahead of Scarlett Johansson, but the negotiations were canceled as Emily had a scheduling conflict with another film: the Jack Black feature, Gulliver's Travels. That's all true, but it's not the whole story.
Turns out that after signing on for Devil Wears Prada, Emily was obliged to appear in any movie of 20th Century Fox's choice.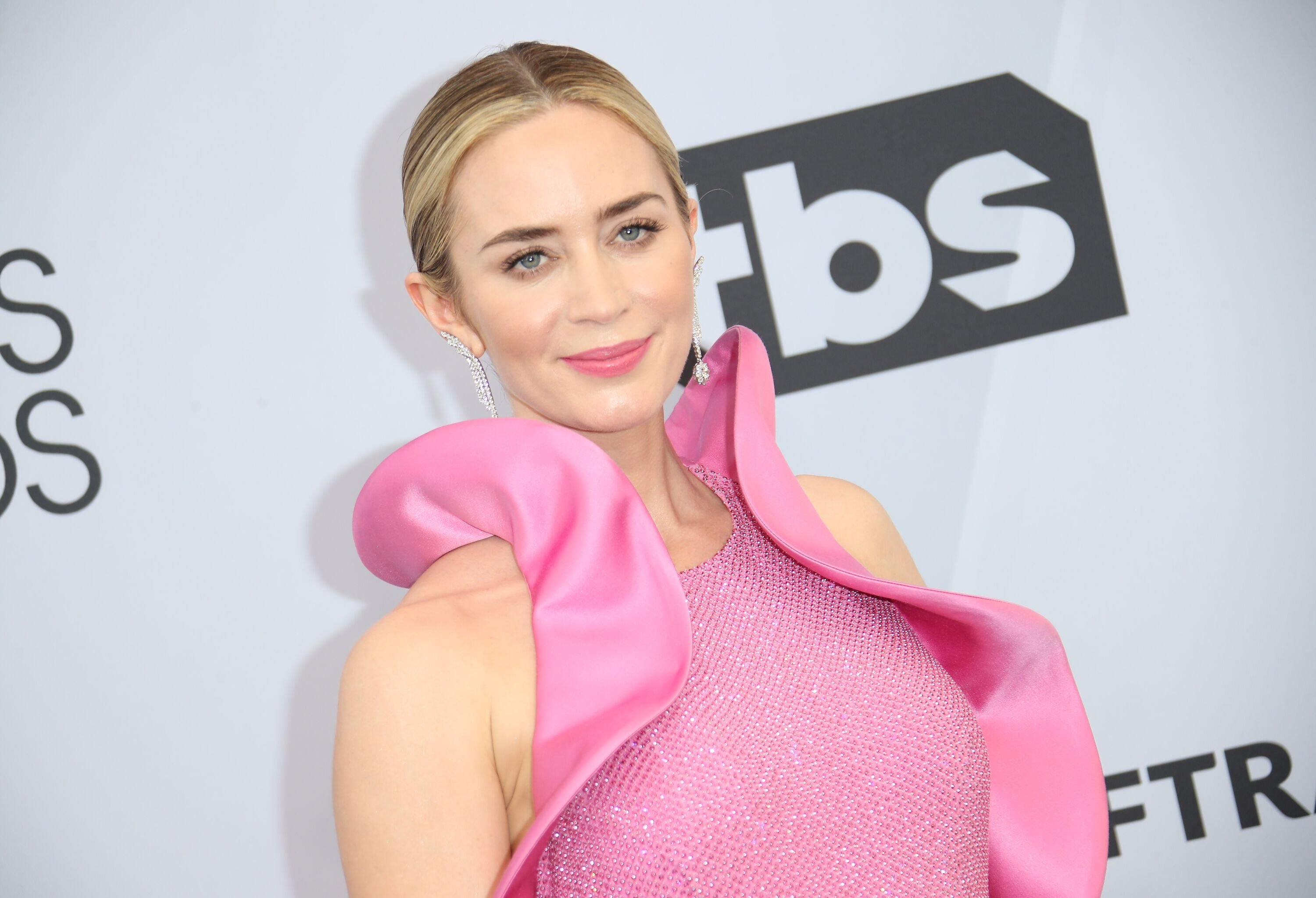 Even if she'd have loved to star in a superhero movie, she was not able to decline Gulliver's Travels. Well, Emily says she's kind of glad she did not become an Avenger because they only let the female cast members play second fiddle. But if you listen carefully, you might just hear some tiny notes of disappointment because Gulliver's Travels failed miserably.
The same scheduling conflict happened when she was offered to play Peggy Carter for Captain America: The First Avenger.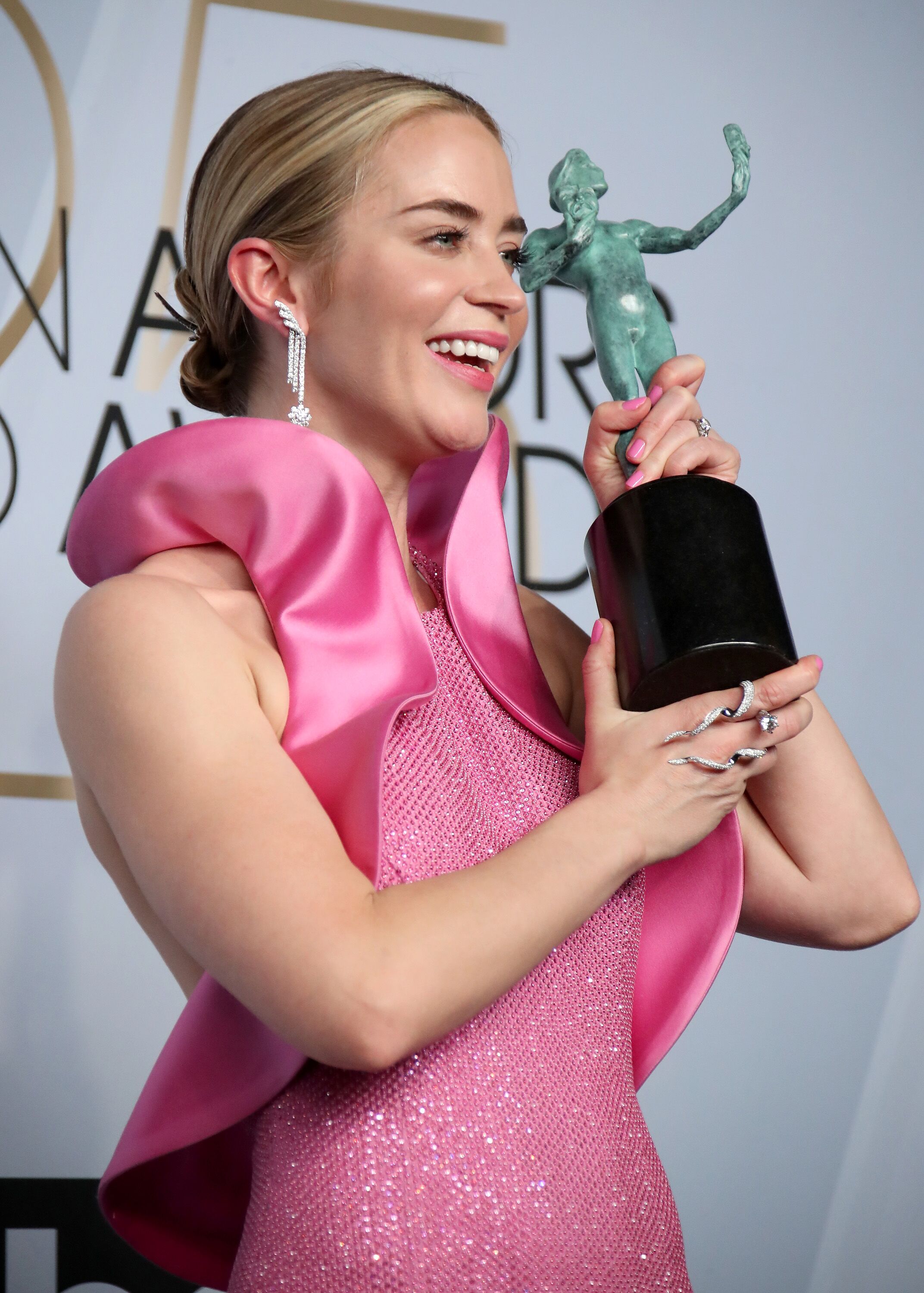 Fortunately, we know that her career is doing just fine. She played major roles in successful movies Quiet Place and Mary Poppins.
Fun fact: we could've had an entire superhero family. John Krasinski, Emily's husband, was invited for Captain America auditions, but he turned them down. For some reason, he didn't feel like he wanted to play Steve Rogers and the role went to Chris Evans. 
But he also says he does not regret this, since he definitely wouldn't have been able to do A Quiet Place.
"It's that zen thing of let life take you where it may and I never would have been here if I had gotten Captain America."
Well, you have to be careful with this kind of philosophy because you may end up on the Room or Jaws: The Revenge…
Matthew McConaughey as Ego the Living Planet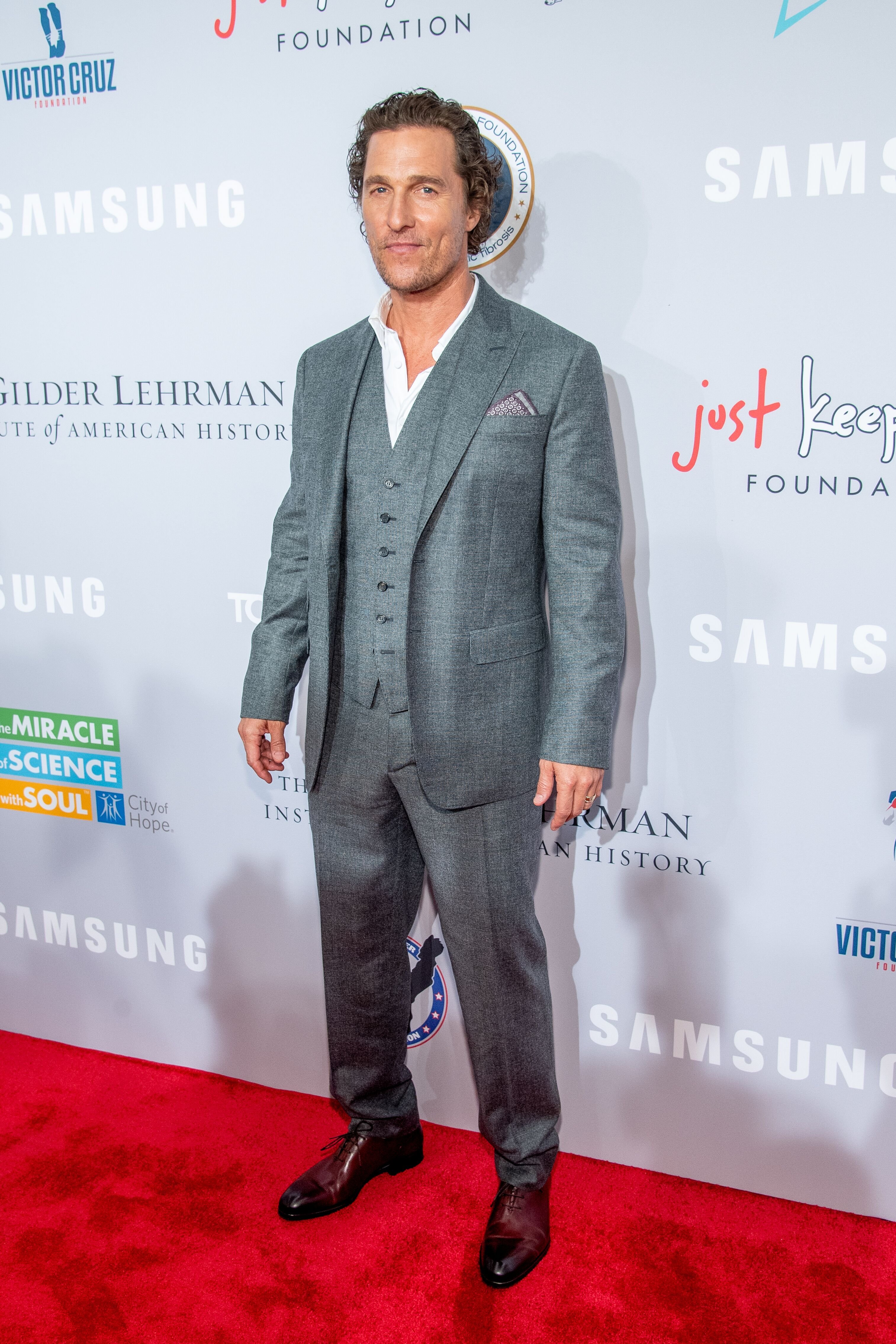 Ego the Living Planet, aka father of Peter Quiller, is not a main character, yet he is quite significant in terms of the plot. The role actually went to Kurt Russell but James Gunn first tried to cast Matthew McConaughey. That would have been the chillest ego ever seen! We actually do not get why Gunn wanted McConaughey for this role. It's not that we don't like him, it's because Matthey is just 10 years older than Chris Pratt.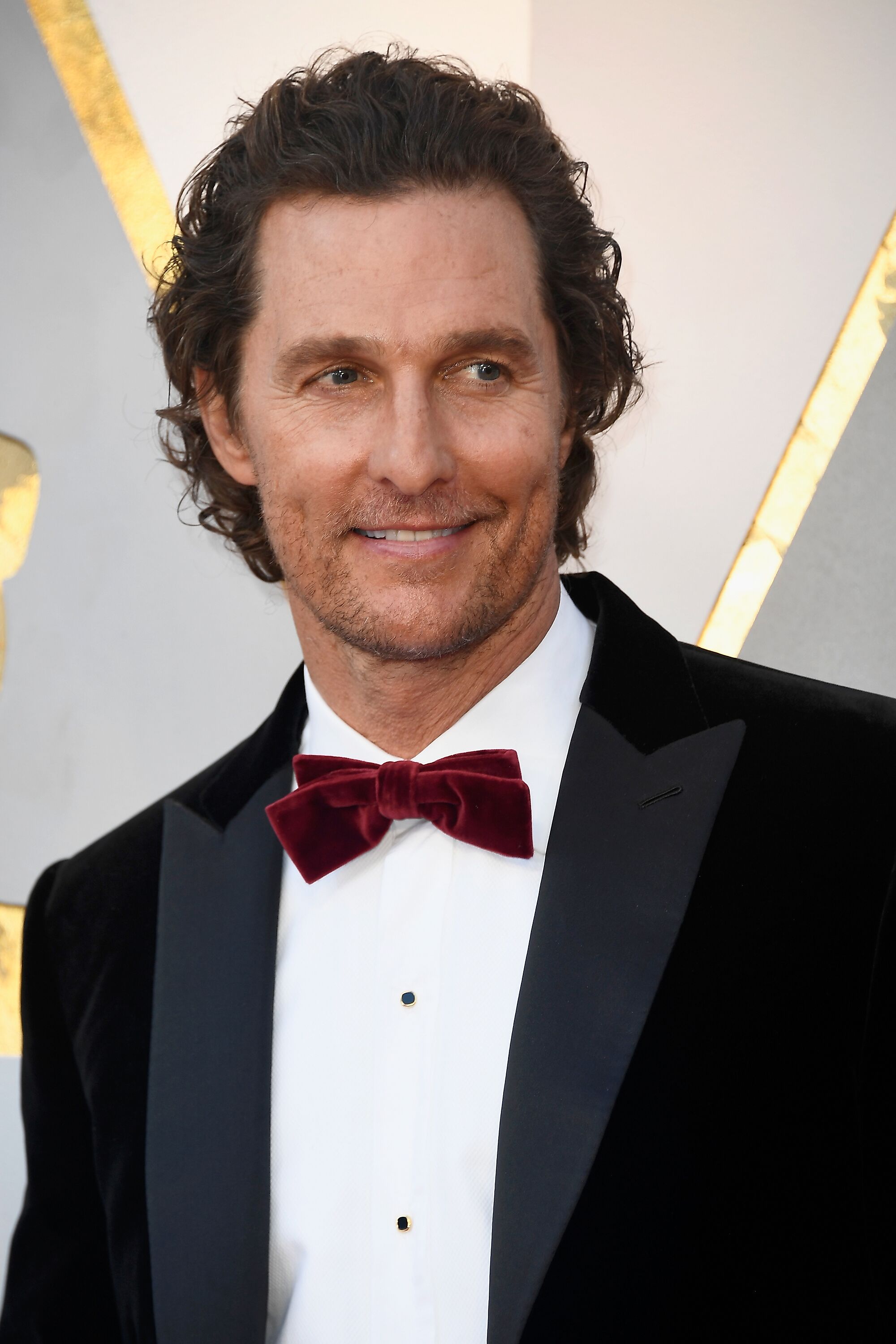 He looks more like his buddy than his father. Especially if you think about the flashback scene. It was nice to see Russell de-aged but McConaughey would have looked pretty much the same. Of course they might have pulled the True Detective trick with a ponytail and mustache, but Matthey turned down the role anyway, instead choosing the movie adaptation of Stephen King's The Dark Tower.
Jim Carrey and Adam Sandler as Rocket Raccoon and Groot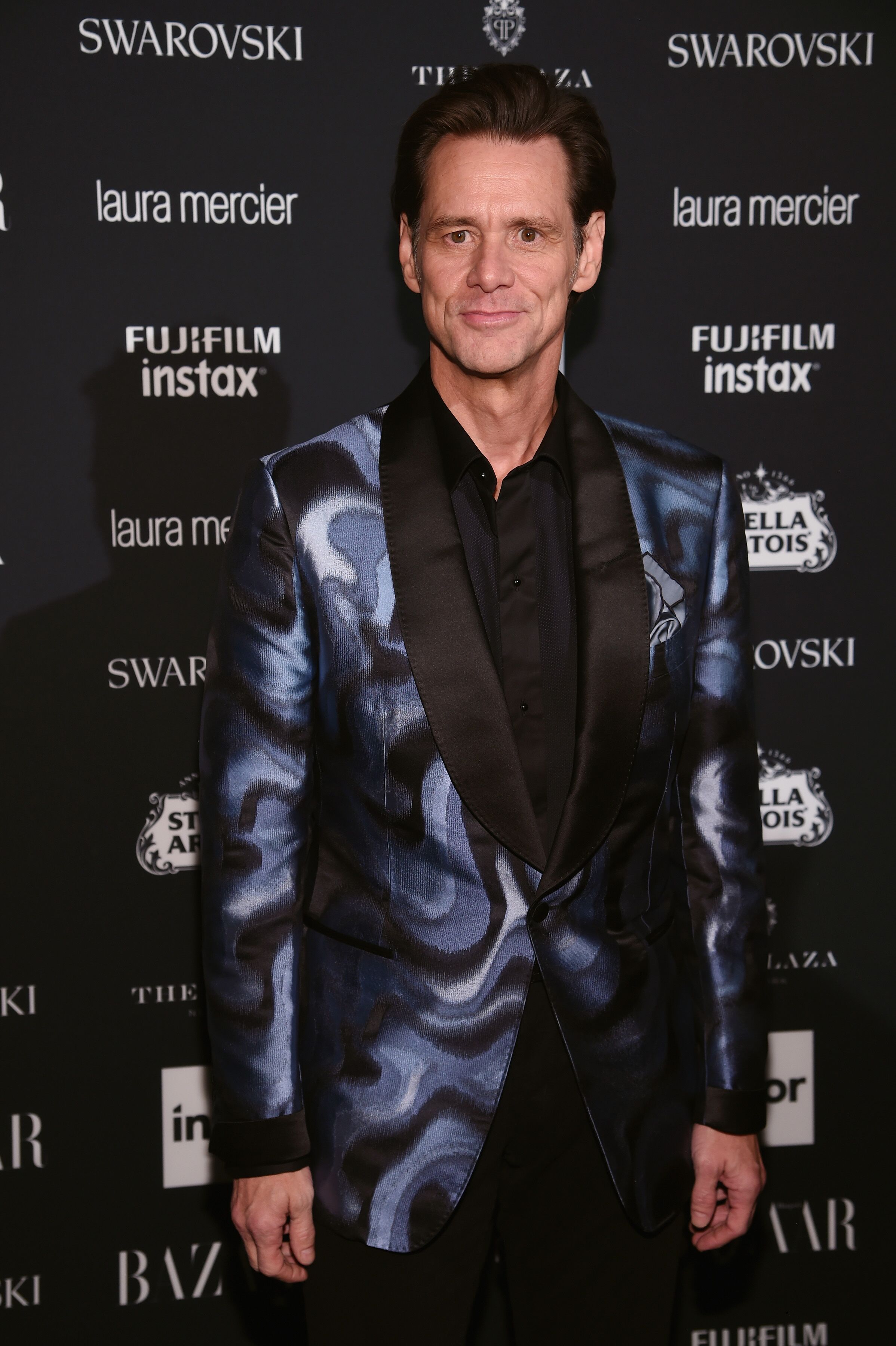 Rocket survived Thanos's snap, but who knows whether the directors would have kept the raccoon alive if he was voiced by another actor. In fact if you google Jim Carrey Rocket Racoon, "7 Movies Almost Ruined By Adam Sandler" is among the top links in the search.
So yeah, both comedians were invited to try out for the role or roles. They do not specify whether the MCU was considering them for one role or two different versions Rocket and Groot.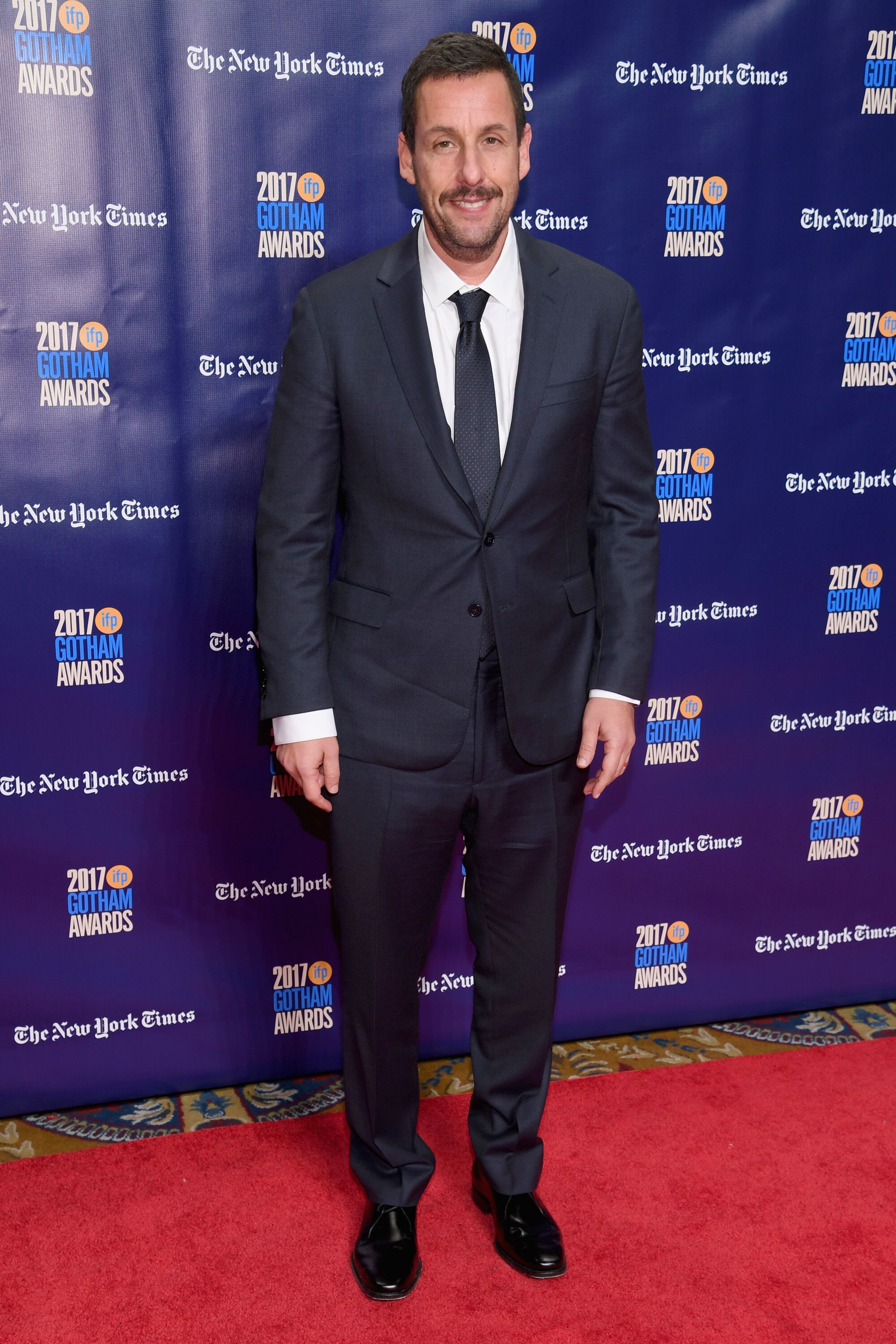 Eventually, Carrey turned it down because he was more up for Kick-Ass 2, so the roles went to Bradley Cooper and Vin Diesel.
We cannot imagine Sandler's irritating and slightly shouty voice as Rocket. We are all glad that Cooper came up with that special voice, as it fits the character perfectly. He called it "It's like Gilbert Gottfried meets Joe Pesci." And we wonder how it would have been if Jim Carrey was cast as Groot...
Tom Cruise or Sam Rockwell as Iron Man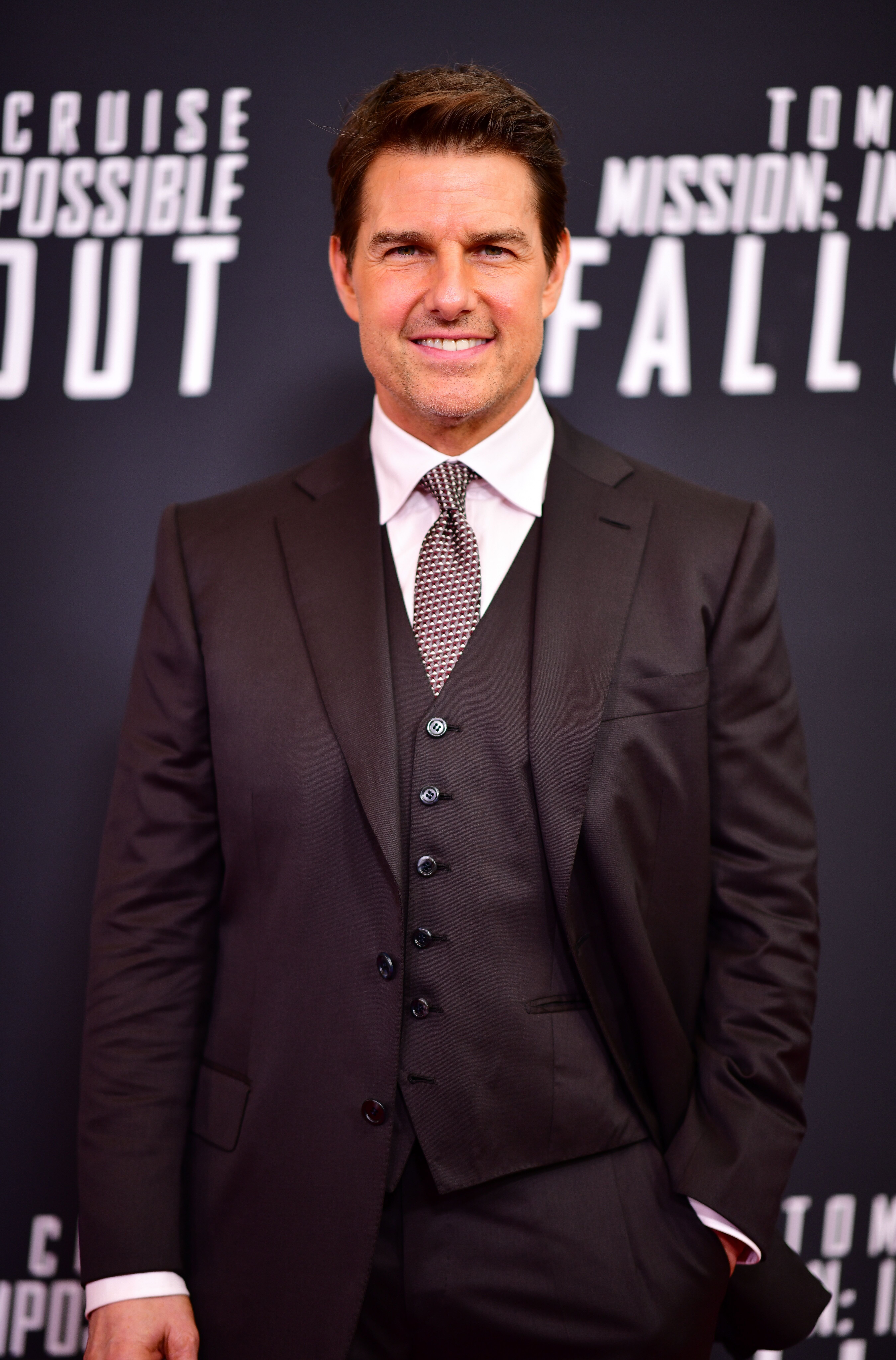 There's a long-running legend that Tom Cruise was almost cast for the role of Iron Man but the actor dismissed the rumors, saying:
"Not close. Not close and I love Robert Downey Jr. I can't imagine anyone else in that role and I think it's perfect for him."
He also added some snobbish remarks, saying that he picks roles based on what he can learn from the character and what is the story in the movie.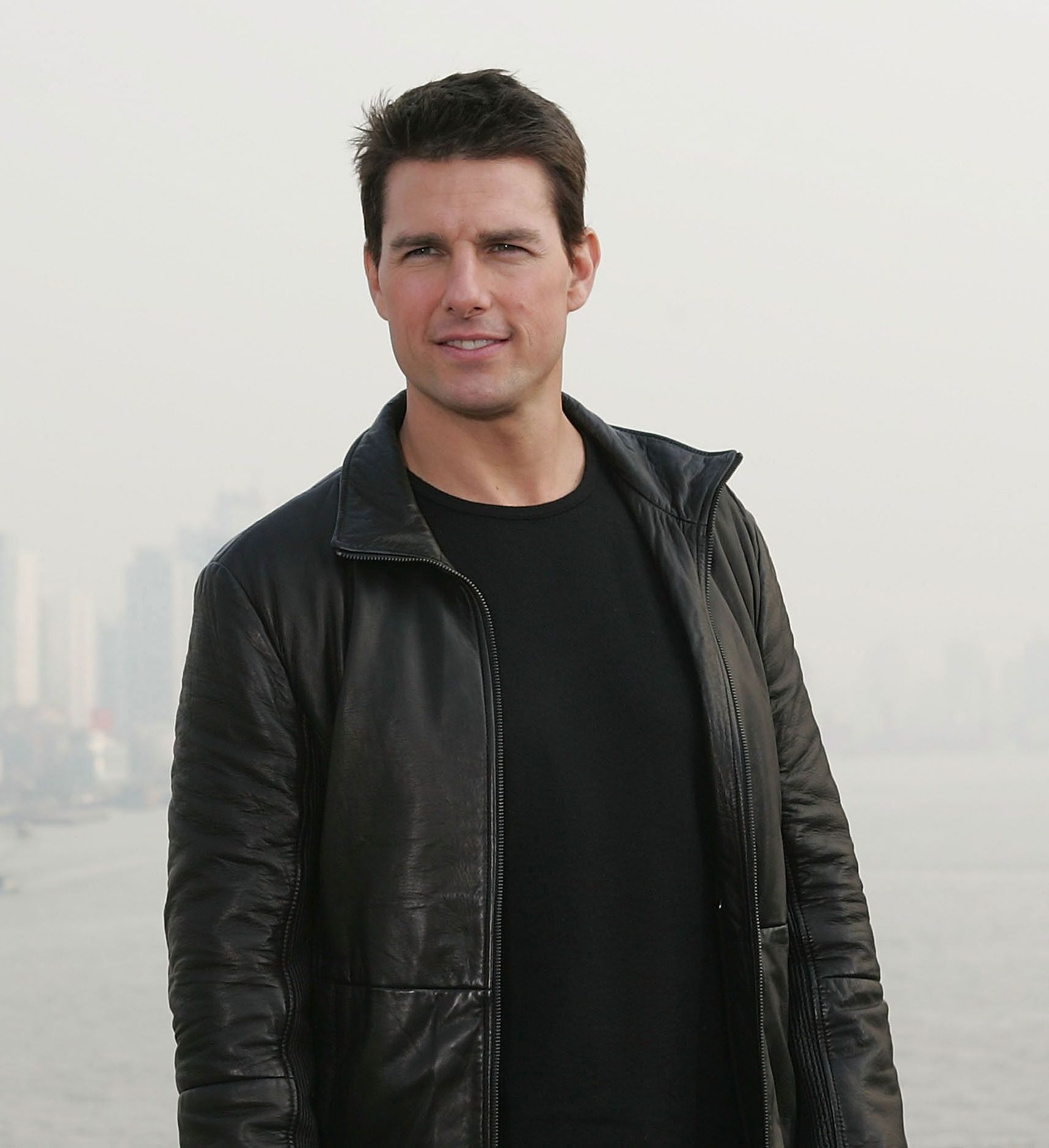 But it's clear why he did not find something intriguing in Stark but Robert Downey Jr. did. Jon Favreau wanted Downey Jr. from the very beginning as he saw many similarities between him and Tony Stark: partying, addictions and a hard road back to a normal life.
There was even a rumor that Tom demanded his face be entirely visible at all times, so the Iron Man armor would have needed a transparent visor.
Maybe there's a rule about covering your face written in the Scientology book. But we still think that's a crazy demand, even if it's just a rumor.
Sam Rockwell was also invited to try out for Tony Stark. Favreau liked him a lot but not more than Downey Jr. It would have been funny if he ended up alongside Edward Norton because they look a bit alike. But he was so impressive as an actor that he still landed the role in Iron Man 2 playing jerky Justin Hammer.
Jake Gyllenhaal and Leonardo Dicaprio as Spider-Man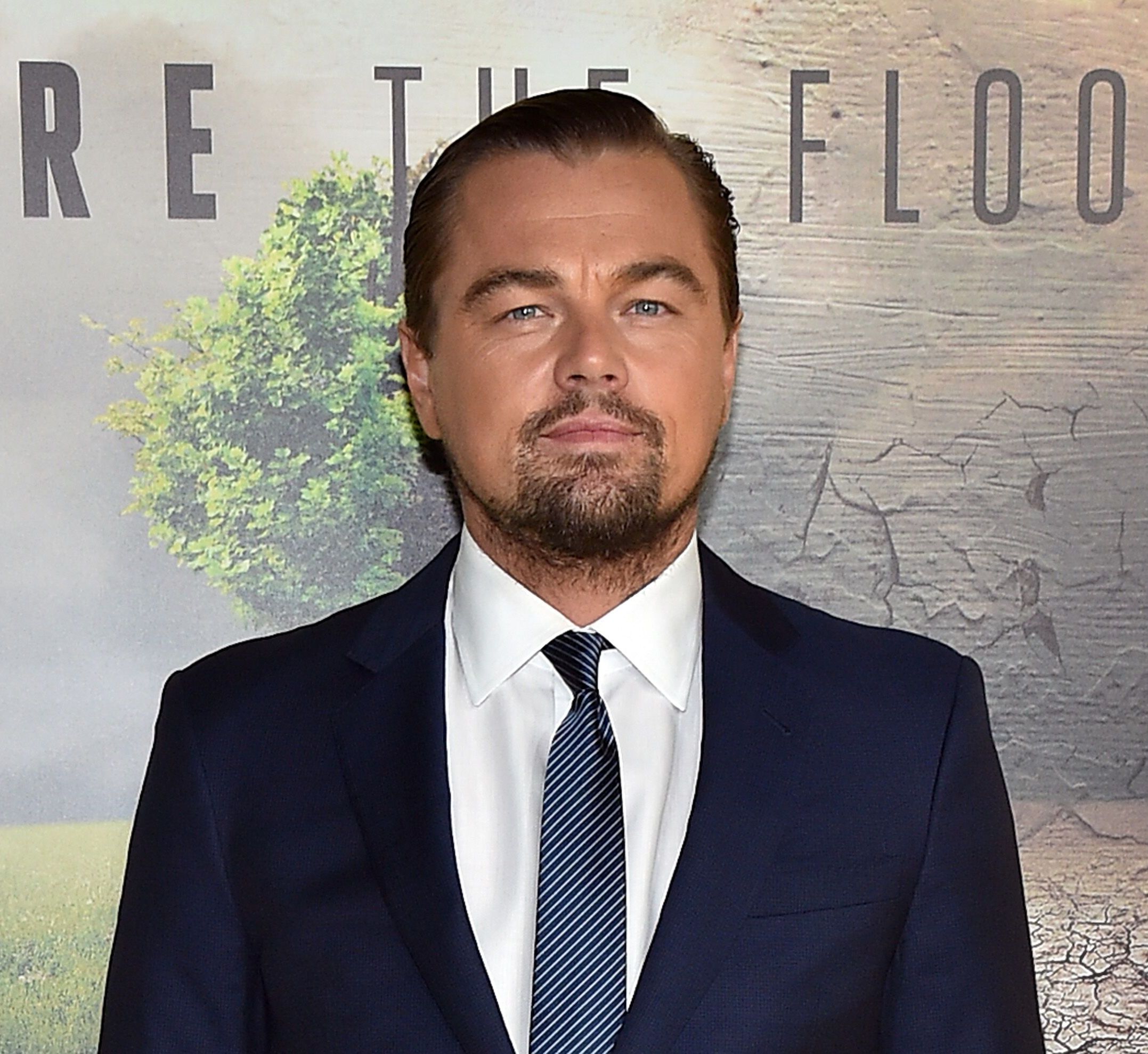 Spider-Man has had many unsuccessful candidates for the role over the years, in fact probably just as many as the successful candidates. Before casting the never-aging Maguire, his best buddy Leonardo Dicaprio was invited for the role. But rumor has it, he turned out the role in favor of his friend, asking the directors to give him a chance instead. Tobey Maguire has a long record of acting weird both on set and allegedly at the gambling table.
Anyway, working on Spider-Man 2, Tobey refused to do the major part of the superhero tricks because of back pain and refused to do a body scan for some VFX. The Marvel Studios immediately started negotiating with Jake Gyllenhaal. Of course, Tobey got nervous and agreed to do anything the studio wanted, including the body scan and medical examination, that - surprise!!- did not reveal any injuries.
So Jake had to step back but not for long because we saw him on Spider-Man: Far From Home as Mysterio this year.
Jason Momoa as Drax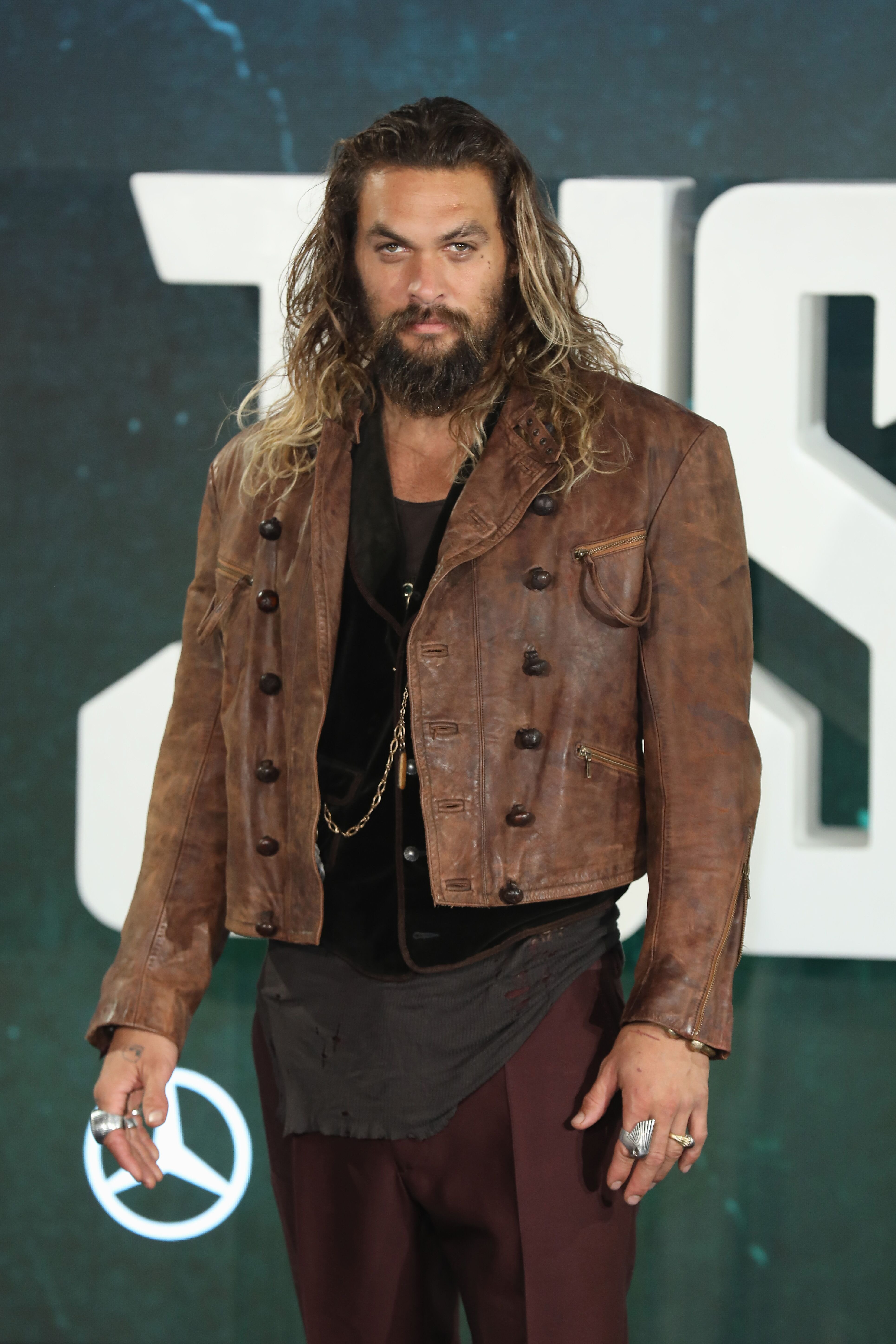 We are sure you can easily name a couple of famous titans who would fit the role of Drax, like Hafþór Júlíus Björnsson from GOT, Dwayne the Rock Johnson, probably Shaquille O'Neal from NBA and Hulk Hogan. The MCU was looking for its perfect household name titan for the part of Drax and ended up with the retired wrestler David Bautista. But before that, they offered Jason Momoa an opportunity to try his luck in the MCU.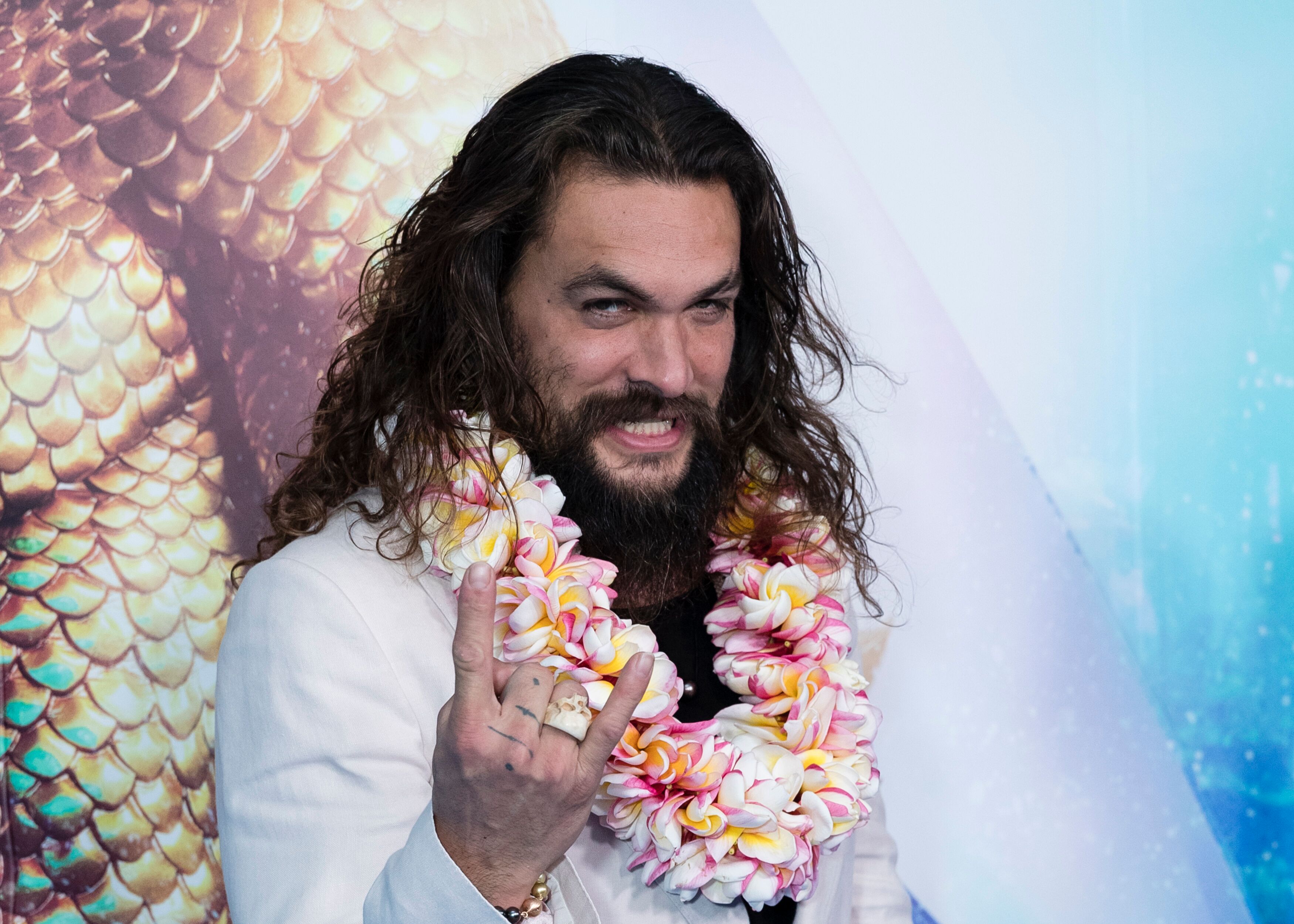 Jason already had a huge Khalasar of squeaking fans after his GOT performance but he did not want to remain a rustic stack of muscle that has like two or three words in a script. So Momoa turned the role down. Two years later he signed with DC to play Aquaman and making it into the upper echelons of superheroes.
Some MCU fans might not agree with "upper echelons", but hey, that's a whole different discussion that we won't get into right now.
Daniel Craig as Thor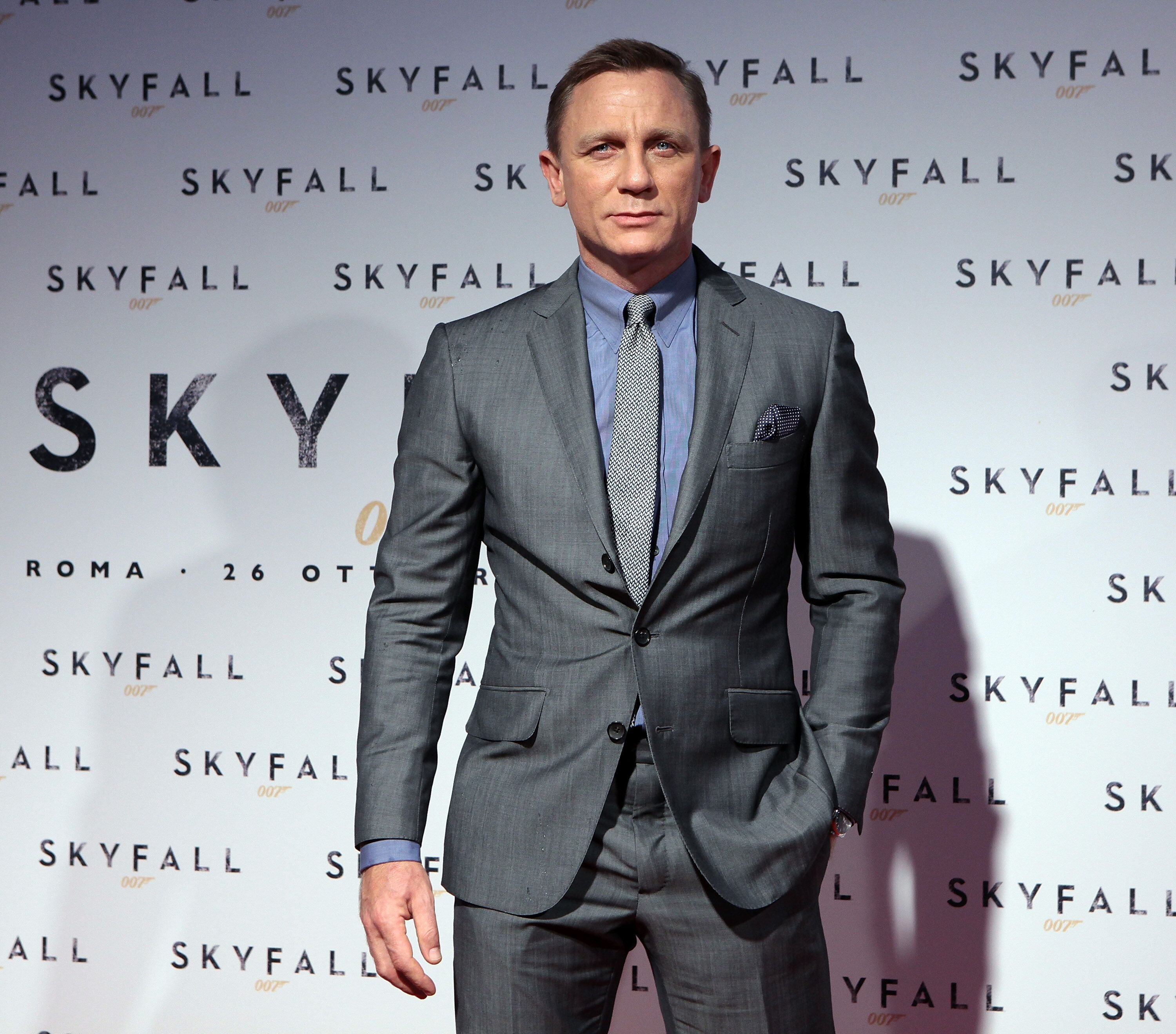 Okay, now to end this off, we just want to spice it up a little bit with a crazy rumor. There was a legend roaming the Internet for a long time, that Daniel Craig - yep, the guy from James Bond - was offered the role of Thor. A reporter asked Craig if he was planning on trying a new character role such as Thor and he laughed it off. God knows why, but he said that the MCU was already negotiating with him. Turns out it was a joke.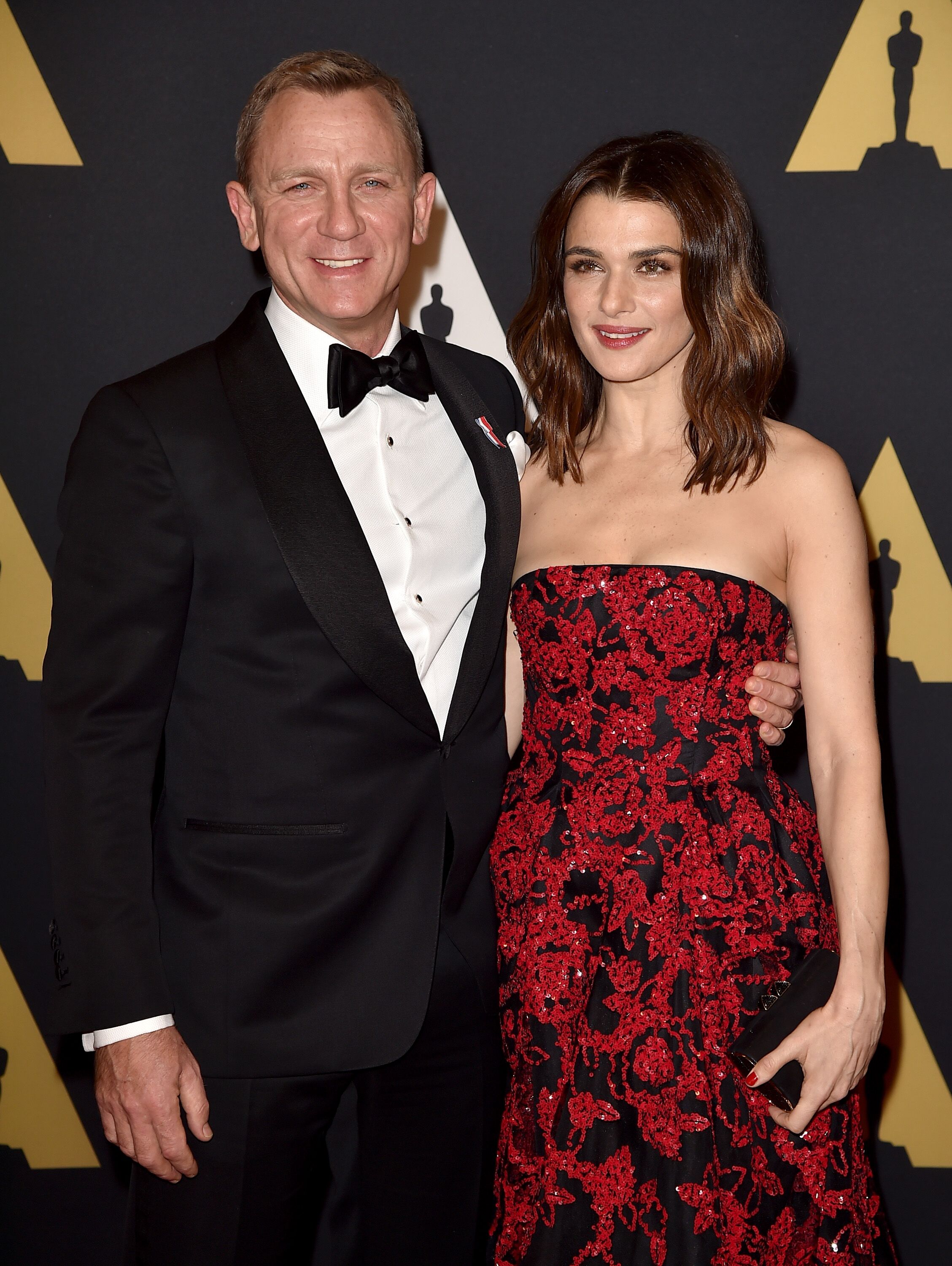 When fans started to go crazy because he's obviously a bit old for the role, he had to clarify that he didn't really mean it: "I have no idea about Thor. I just was having a joke!" Do you know who was also joking? Steve Rannazzisi about working at the World Trade Center and Beyonce about writing her own lyrics. There definitely should be a line between a good joke and a lie.