Hannah Montana Cast: Life after the Show
Hannah Montana hit our screens almost 14 years ago. And 5 years on air was enough for the cast of the series to take over our hearts. But do you know where the Hannah Montana actors are now and how they lives changed after the show has ended?
Whose career in filming got ruined by a DUI? Why was the whole Hannah Montana cast at Jason Earls wedding except for one person? Why does Billy Ray Cyrus regret starring in the show for so many years? And what's going on with Miley Cyrus' image? Doesn't it remind you of someone? Let's reveal some top crazy facts about the cast of Hannah Montana after the show ended!
Emily Osment as Lilly
Before Hannah Montana Emily was already a promising childhood actress. Her roles in 2 installments of Spy Kids in 2002 pushed her into the welcoming arms of the Disney family at the age of 14. 
In 2013, she joined the action web television series called Cleaners which is about a female assassin duo. Fans were pleasantly shocked to see such Emily's transition. Though the show lasted only for two years Emily quickly picked on a lead role in the ABC Family sitcom Young & Hungry for 4 years and is now one of the main characters on drama series Almost Family. But acting is not Emily's only passion
You probably remember the Song Sung Bad episode where Miley switched Lilly's voice recording to protect her from the heartbreaking truth that can't actually sing. It was one of the sweetest moments for the girls but it turns out that Osment has a great voice of her own in real-life. 
Though her talent seemed to be underrated on the show, she released her first studio album Fight or Flight back in 2010. She took a break in her music career two years later to focus on acting, but just this year, she announced her comeback with a new musical alias - Bluebiird. Check out her first track on her YouTube page but only after you find out some much more intriguing details about the other cast members.
Jason Earles as Jackson Stewart
Look closely at Jason Earles back in the days of Hannah Montana. Can you guess how old he was? Even though Jackson was Miley's 16-year-old brother, Jason was 29 in real-life! He probably should have played Billy Cyrus's brother but we guess he's just got those anti-aging Tobey Maguire genes.
So after the end of the show, Jason decided to stick with teen series and joined Disney XD original series Kickin' it. If you love the Karate Kid, you should definitely check out the comedy series about a desperately messed up dojo - Bobby Wasabi Martial Arts Academy. The series went on for 3 years and Jason turned out to be the perfect fit for the role, as he is a martial artist himself. He was very excited about finally switching to another show.
"After coming off Hannah [Montana], I was excited at the prospect of doing a show that was geared a little bit more towards boys." – he said in one of his interviews.
Now Jason is starring in the main role in Hotel Du Loone that tells the story about a wacky hotel and its mysterious habitats.
In 2017 Jason got married and it was one heck of a Disney Reunion! As J-14 reports, Earles married his longtime love Katie Drysen in front of his former Hannah Montana co-stars Moises Arias, George Newbern, Phill Lewis, and Emily Osment. Well everybody but one. Though it's a pity that Miley was out of the picture, it looks like everybody had a fantastic time, sharing one of the greatest moments in Jackson's life!
Mitchel Musso as Oliver Oken
Mitchel turned out to be the most troublesome kid from the show. Remember how he used to call himself Smokin' Oken? The phrase definitely has a new meaning to it! 
So after the show ended Mitchel didn't have many notable roles. So you wouldn't see Musso on screen a lot but you would definitely recognize his voice. He did voice-overs for shows like Monster Math Squad and Milo Murphy's Law. 
Musso also had a chance to shine bright after Hannah Montana's ending but unfortunately, he took the wrong path. It was announced in 2011 that he would host Disney's hidden camera reality series - PrankStars but Mitchel blew the opportunity almost immediately… A couple of months after the show was launched, Mitchel was pulled over by the police. Musso hasn't had big projects since then. He was doing a bit of music towards the end of Hannah Montana but it looks like he has abandoned that too.
Moises Arias as Rico
You may not realize how often you see Moises on screen these days. After the show ended, he first landed a recurring role on the family comedy The Middle but quickly switched to big-screen projects, and starred in The Kings Summer, did a voice over for Despicable Me 2 and finally landed a major role in Ender's Game. 
Arias also had a smaller part in Pitch Perfect 3 and the TV show Jean-Claude Van Johnson starring next to Jean Claud Van Damme himself. Recently Arias appeared alongside another Disney alumnus Cole Sprouse in the heartbreaking drama film, Five Feet Apart. 
Now Moises is working on an upcoming comedy film called King of Staten Island directed by Judd Apatow, starring alongside comedian and Ariana Grande's ex-fiance Pete Davidson.
Arias is a close friend of Willow Smith and her brother Jaden. And let's not forget about the Kardashians. He was often spotted hanging out with Kylie and Kendall Jenner. They even once went to the Coachella Music Festival together.
Cody Linley as Jake
Cody Linley was a recurring addition to Hannah Montana but we cannot imagine the show without the hilarious bickering between him and Hannah. 
But it seems like Cody didn't get that lucky after the end of the show. He didn't have many roles on TV or the big screen, besides one-episode gigs for sitcoms like Melissa and Joey. He also played in two installments of the television sci-fi comedy disaster film Sharknado that became a real disaster, by all means, judging by the critic reviews.
So Cody's most famous screen appearance right now is perhaps his time on Dancing with the Stars season 7.
Billy Ray Cyrus as Robby Stewart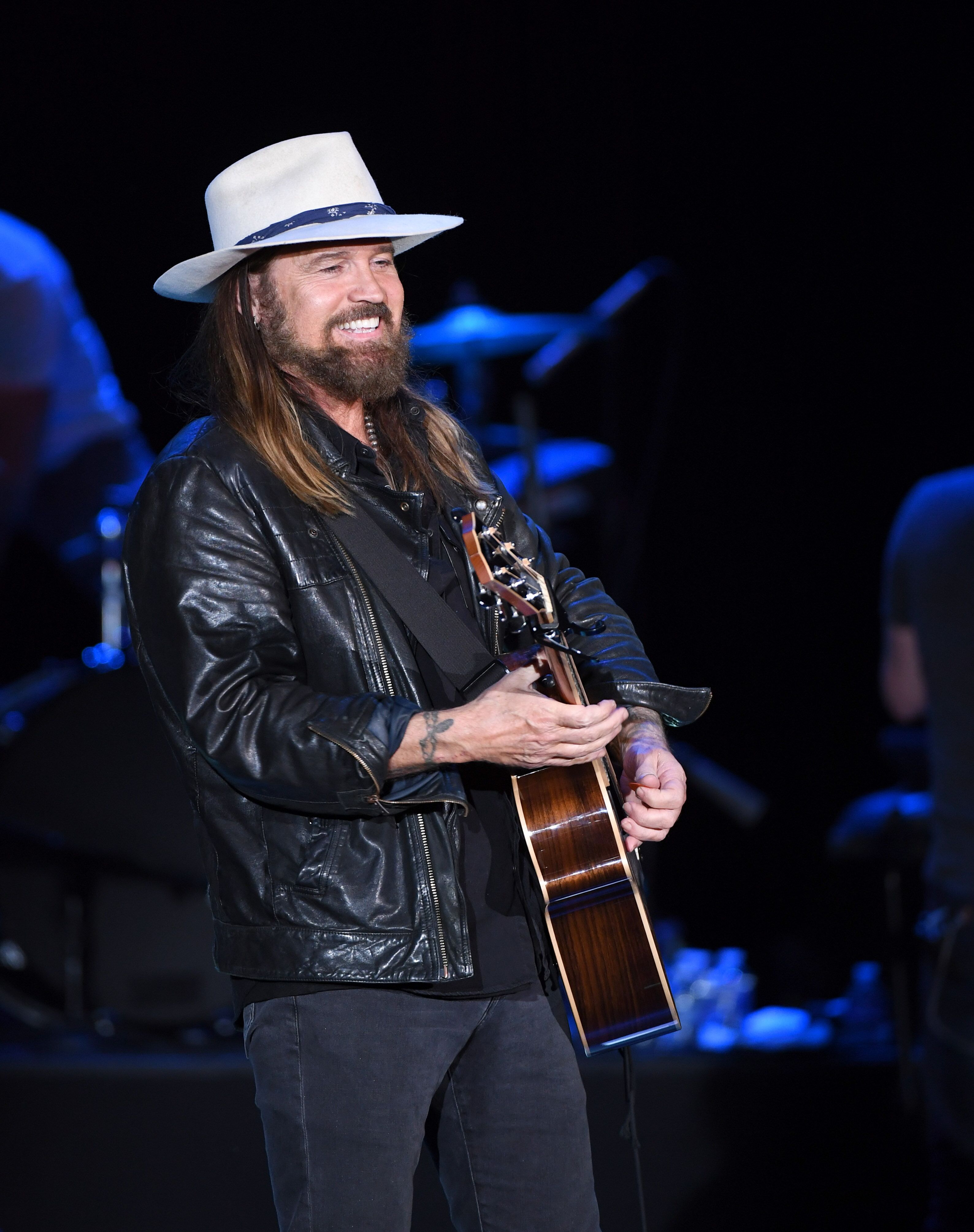 Before the show, Billy was already a well-known country musician. His debut album became No. 1 on the Billboard Top Country Albums in 1992. We even found this footage of little Miley joining her famous dad during his interview. Who knew that we would see them having an interview together 10 years later. Billy was so excited about filming next to his daughter so it makes it even harder to see how he regretted his decision 5 years later.
it was hard for Billy to simultaneously be a father and pal on set for Miley. At some point, he realized that he didn't have much parental control over Miley anymore. After the show's ending, he opened up in a very emotional interview with GQ saying that he wished that Hannah Montana didn't happen. When he was asked if he considers the show as the source of his problems, he said: 
"Oh, it's huge—it destroyed my family. I'll tell you right now—the damn show destroyed my family."
After the show ended Billy tried to revitalize his music career but the peak of his popularity outside of the country music fandom came only last year when he released another version of Old Town Road with Lil Nas X. This finally became Billy's first number one song on the Billboard Hot 100.
Miley Cyrus as Miley Stewart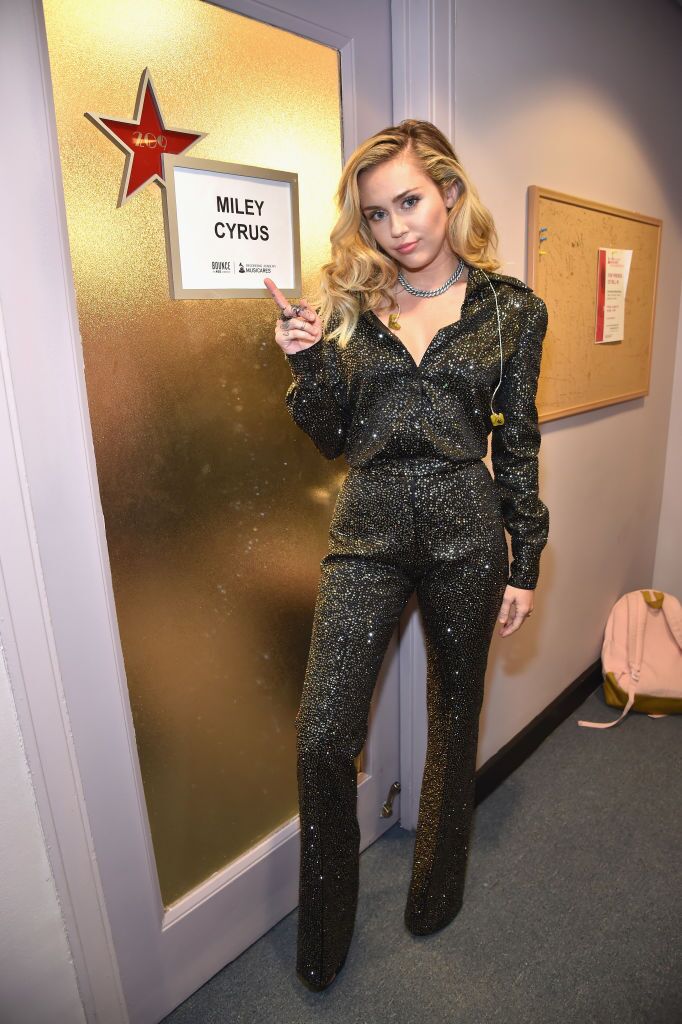 Did you know that Miley originally went to audition for the part of Lilly but her singing and acting abilities were so good that the producers decided to cast her as the lead character? Miley was only 14 when she joined the show. And at the age of 15, she made every teenage girl jealous, and not only because she was so famous and talented!
In season 2 Miley met the Jonas Brothers and had an instant connection with Nick Jonas. As Kevin Jonas revealed to Seventeen magazine: "We got to be on a Hannah Montana episode on Disney Channel. That changed girls for Nick forever. When he met Miley, I think that kid's head exploded."
Cute detail: it turns out that the Jonas Brothers hit song Lovebug was inspired by Miley! As Nick later opened up: "I started writing about love and I actually knew what it felt like. For the first time, I was asking them questions that only a younger brother can ask their older brothers."
Cyrus never pointed him out directly but Nick revealed on BBC Radio 1 that he assumes that her song "7 Things" was about him, since Miley showed off the dog tag Jonas once gave her in that video clip. 
Though the two parted ways, Miley posted a couple of throwback posts on Instagram and added a screenshot of Nick's message reacting to the pic just this year. Miley captioned the screenshot "That moment when even your ex knows your socials have been burning," to which Priyanka Chopra replied: "Lol Ahah My Hubby is right, these posts are fire (emoji) "
Clearly there's no shade between the two but that was a VERY specific reminder that Nick is her "hubby" now. Miley wasn't aiming to go after Nick as she was happily married to Liam Hemsworth. Unfortunately, the news about their break up after 10 years of a rocky relationship became public just this summer.
US Weekly reported that Liam quickly filed for divorce and didn't think of reconciling after he and his family allegedly saw pictures of paparazzi photos of Cyrus kissing Kaitlynn Carter. Kaitlyn with her ex-husband lives in the same city of Malibu as Liam and Miley and often hang out together. The two girls separated from their husbands practically at the same time and were spotted having a vacation in Italy. 
The reports say they are often seen together in LA and it looks like Miley decided to change her hairstyle. For the fans of Hannah Montana, it came as a big surprise, as she now looks like Hannah with the white hair and fringe.