Inside Bradley Cooper and Irina Shayk Split Up
When one of the most beautiful Hollywood couples, Irina Shayk and Bradley Cooper, have parted ways, it was nothing less than a shock to everyone. And though the two were not married, their 4-year-long romance looked like a serious relationship. 
Everybody is still wondering what really happened between the star partners. Check the full timeline of Irina and Bradley's relationship and learn why so many fans are happy that they've split up.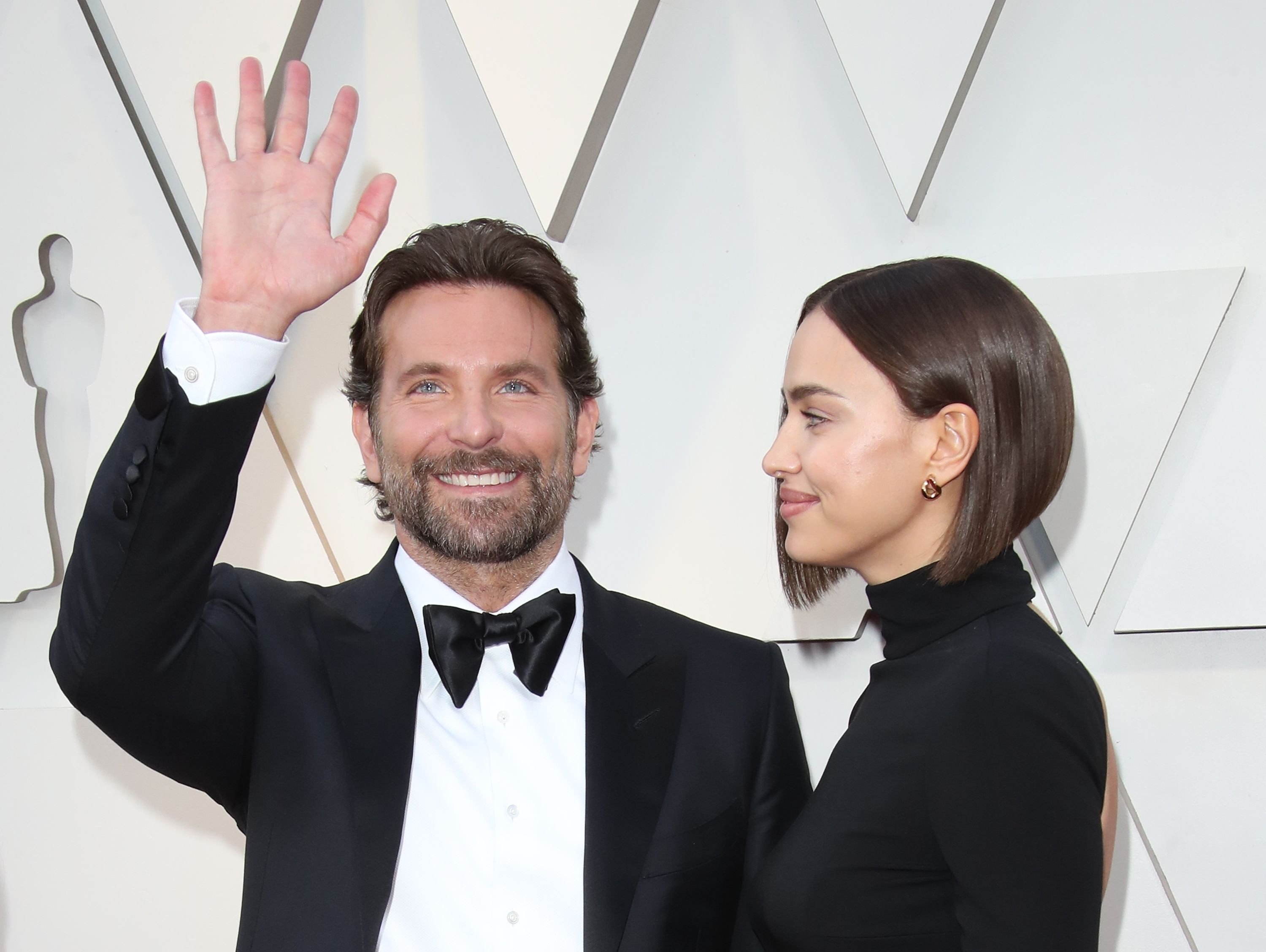 ---
Before Bradley met Irina
Bradley Cooper has a long list of celebrities that he's dated, including actress Renee Zellweger, Zoe Saldana and of course his short-term wife Jennifer Esposito. In 2015, when he broke up with English model and actress Suki Waterhouse after two years of relationship, no one was expecting to see him with another woman soon.
But it was not just another woman - Bradley met gorgeous Russian supermodel Irina Shayk. Irina had herself just stepped out of a 5 years long relationship with Portuguese footballer Cristiano Ronaldo.Can you believe that Irina was with one of the richest and most notorious lady-killers for so long!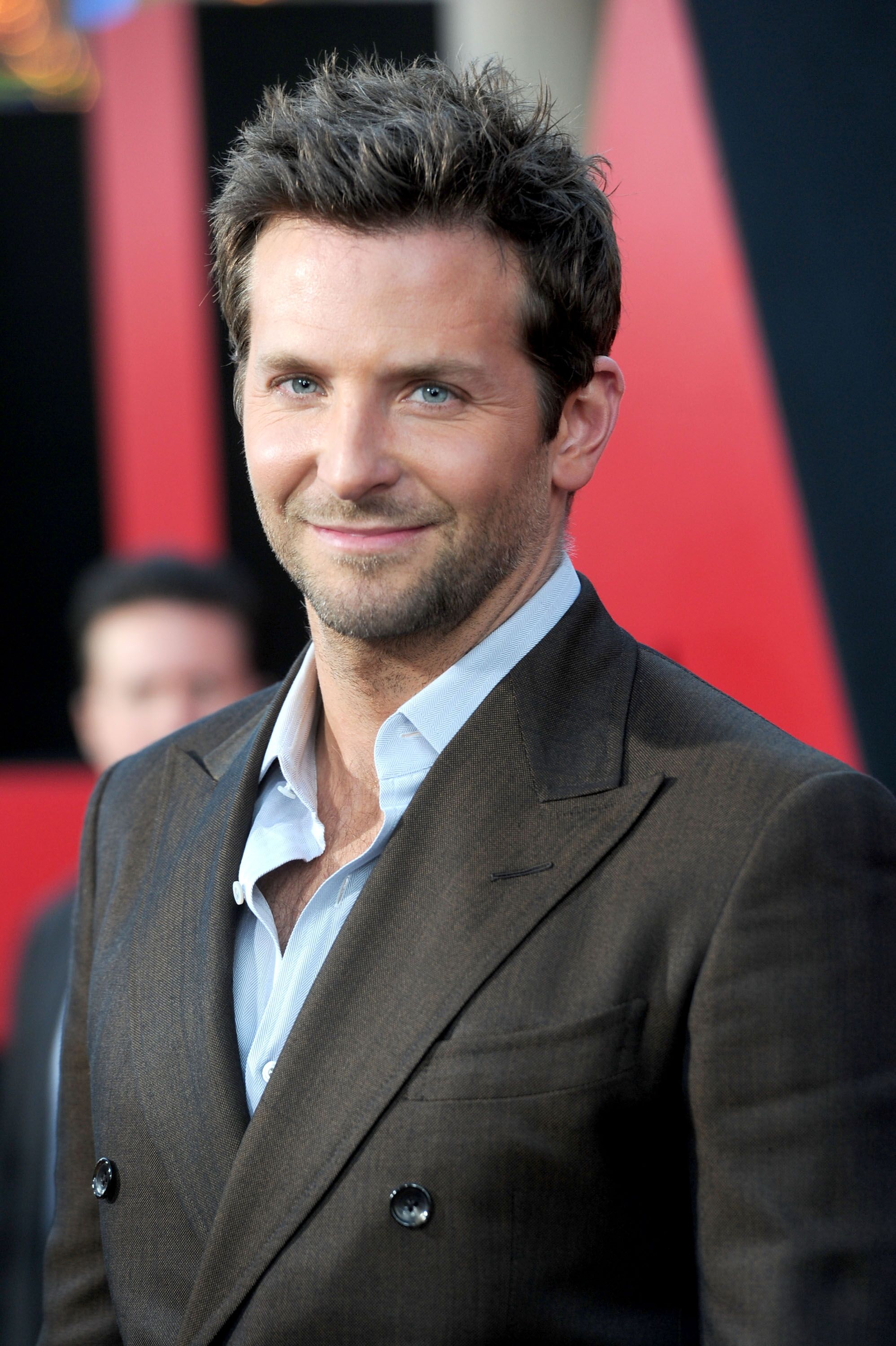 ---
So Irina and Bradley probably had a lot to talk about when it came to their recent break-ups: they were at the same point and could easily understand each other. And their romance just burst out!
Cooper and Shayk: the beginning
It was almost impossible for Cooper to balance his career and personal life, as four of his movies were released that year. Despite that, he found enough time to charm Shayk. The two were first spotted kissing in New York City after a late showing of Hamilton.
---
While Bradley is known for keeping his love life very private, the fans and the media knew for sure that they were dating. Their first public appearance as a couple happened almost a year after they started dating. 
The pair made it official at the L'Oreal Red Obsession Party as part of Paris Fashion Week in March 2016. They shared a passionate kiss in front of the cameras and thus publicly confirmed their steamy romance. And as a fruit of their passion, just a couple months later, it was confirmed that Irina was pregnant.
---
She even debuted her small baby bump at a Victoria's Secret show in November of that year. Though Irina was having Bradley's baby, the actor was not in a hurry to propose. Maybe after his first failed marriage, he gave up on the whole idea of it and was trying to be more careful.
Parents, not spouses
Nevertheless, rumors about their engagement started circulating when Shayk was spotted wearing a stunning emerald ring on that exact finger. The couple has never confirmed it, so we are still left wondering what happened at that time. The following year, 2017, the star duo welcomed their daughter Lea De Seine Shayk Cooper, who is now 2 years old.
---
Shayk was very supportive to Cooper while he was busy writing, producing and directing his first film "A Star is Born", in which he also starred. The two spent as much time as possible together, holding hands at a Versace show in New York, the Golden Globes, The National Board of Review Annual Awards Gala, and the Oscars.
But the on-screen love between Bradley and Lady Gaga's characters was so vivid and sincere that the audience believed they had a romance going on in real-life. Gaga and Cooper spent a lot of time together promoting the film and being interviewed, so it's no wonder they have a close relationship.
Lady Gaga and the breakup
The Oscars performance of the movie's soundtrack "Shallow" brought the rumors back. If you've seen the way they were looking at each other during the song, you know what we are talking about.
But as Cooper said at Jimmy Kimmel's show: "People saw love and, guess what, that's what we wanted to you to see. This is a love song." The news about Lady Gaga's canceled engagement added even more fuel to the fire.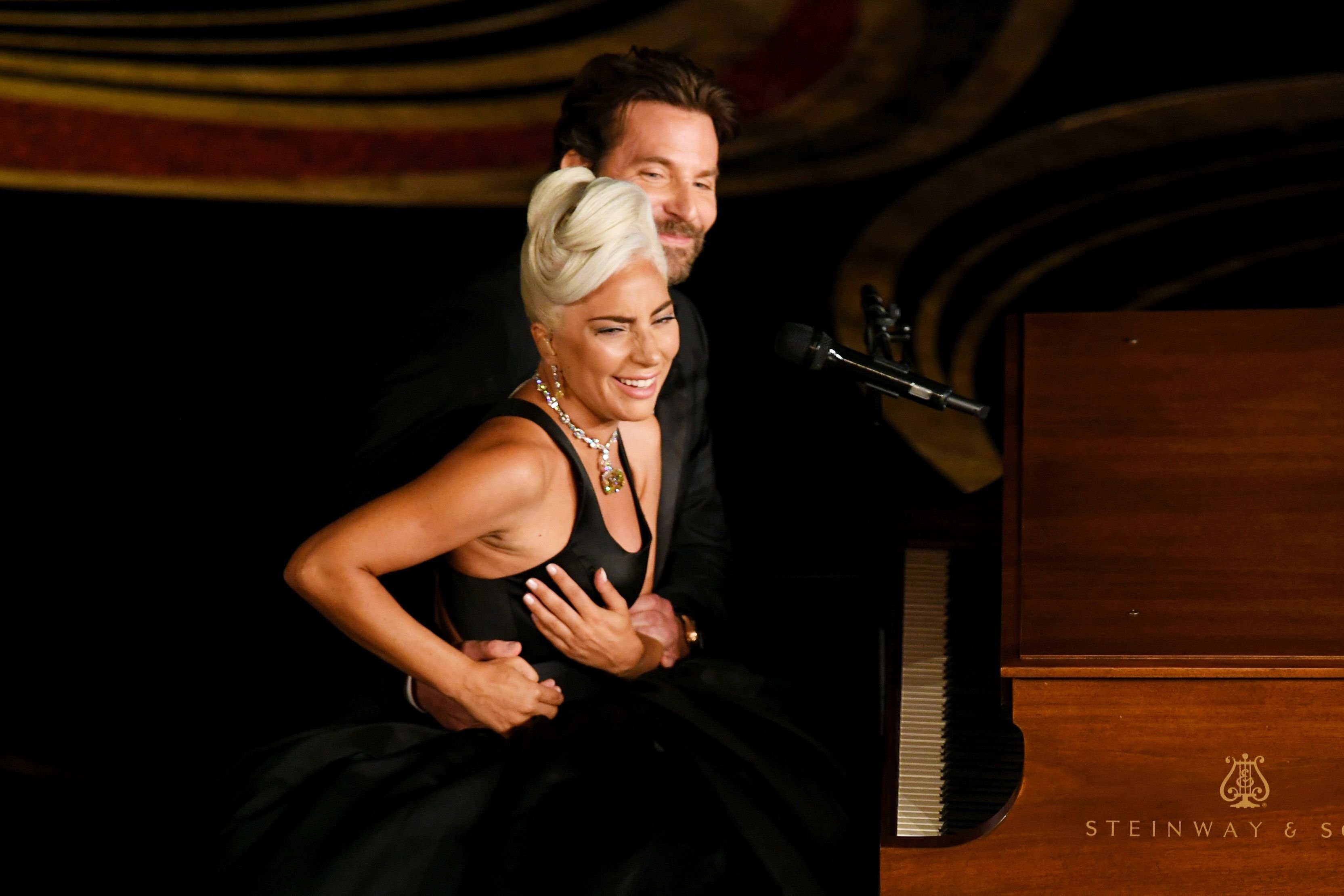 ---
During an interview that Irina partook in while she was visiting Russia, she refused to talk about her personal life at all. It's been just a couple of months since the Oscars night and the couple has confirmed that they have split up. The whole army of Irina's Russian fans flooded Gaga's social media with hateful comments in Russian, making the buzz even bigger.
Even though Gaga, Bradley and Irina denied any affair taking place, the fans still don't believe that that's true. Some fans were really happy about the news of Shayk and Cooper's break up, cause they've been shipping him with Gaga for so long. They are really hoping that it can now happen. Gaga often mentioned that they both have lots in common: their backgrounds, love for music and films.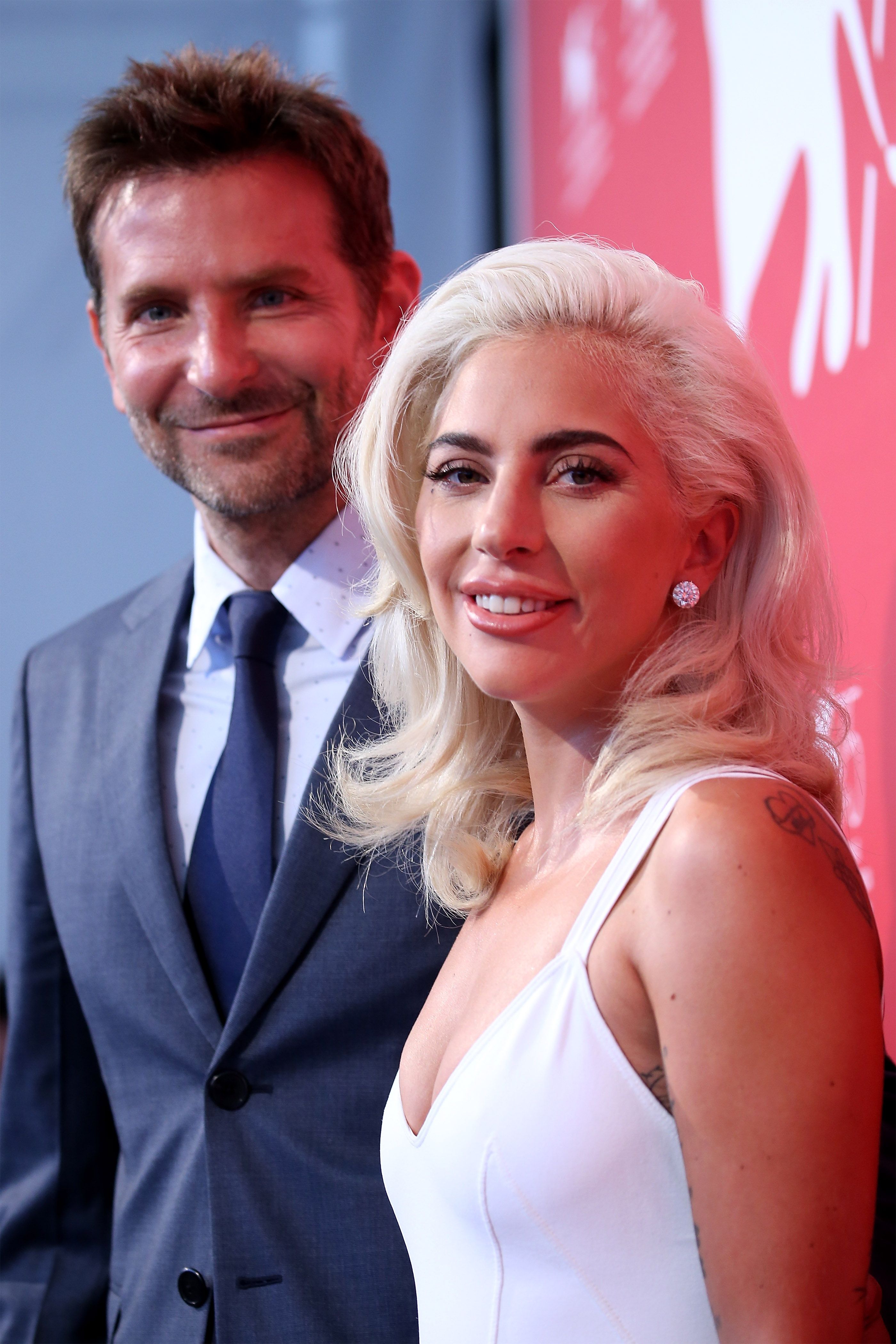 ---
Do you remember that sweet story about them eating pasta and just singing by the piano that made them feel an instant connection? It's no wonder that so many fans want them to be together now, since the scene when Jack sees Ally singing and falls for her right away almost happened in real life.
Cooper spotted Lady Gaga at the benefit concert and immediately knew that's what he wanted for his movie. She became his inspiration. Now, looking back at some Oscars pictures of Irina and Cooper, many fans have also noticed that they don't look very excited to be around each other. Irina's head even leans away from Bradley a little bit.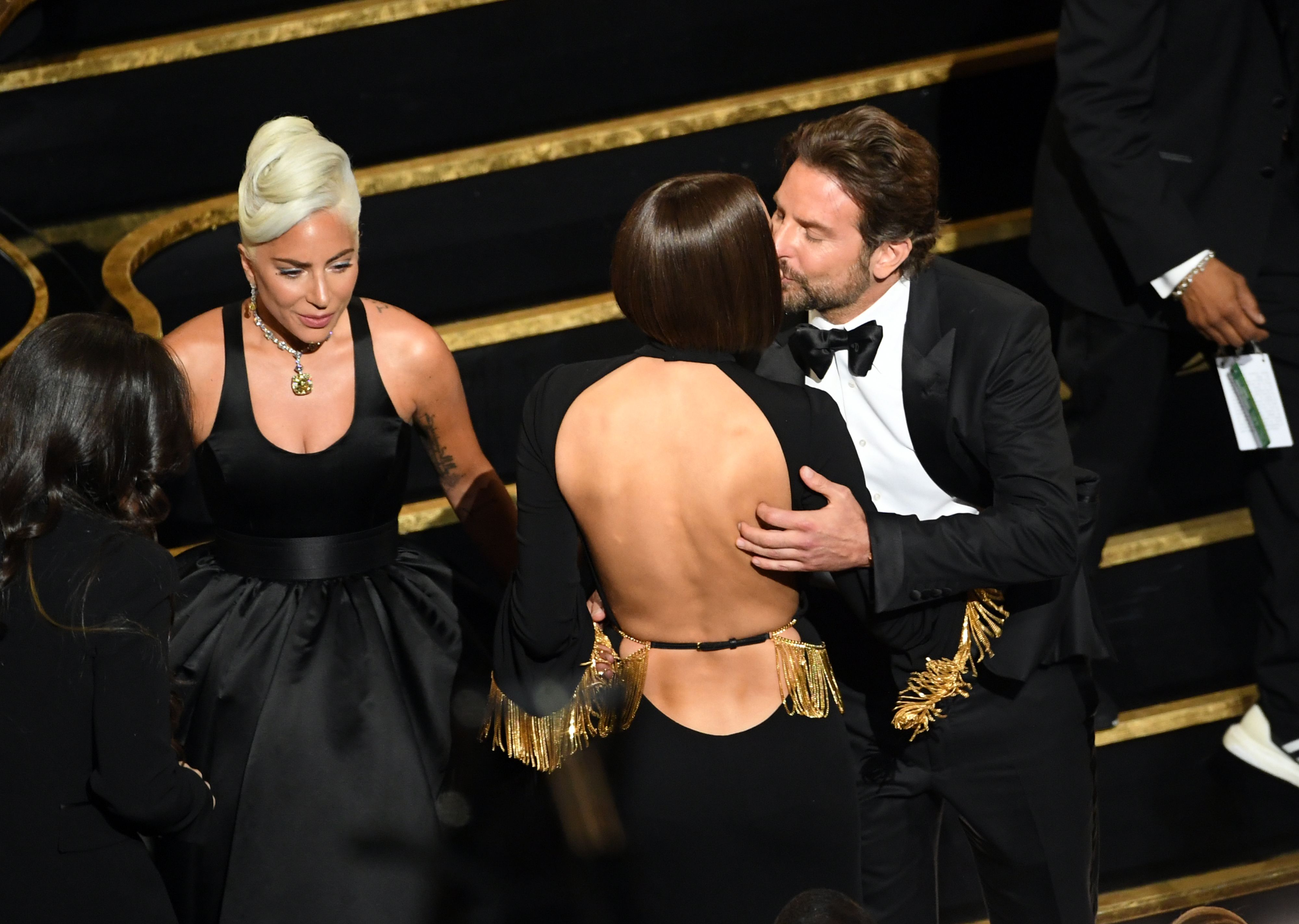 ---
So the media now speculates that perhaps the problems in the family had already been looming around that time. Rumor has it that Shayk and Cooper wanted to split up earlier, but they stayed together as a seemingly happy couple to get Bradley through awards season for "A Star Is Born." The couple allegedly were fighting a lot and with completely different interests they were together mainly for their daughter.
Now the ex-partners share 50/50 custody with the little one. Lea De Seine is often spotted in the street with her father or mother, and recently she even made her first public appearance with Bradley. Cooper previously shared that parenthood changed him a lot and helped him embrace his childish side.
---
While nothing is known about Bradley's personal life after Irina, the model was spotted with a man in August 2015, five months after her breakup with the actor. According to some sources, she was connected with current Sinopec and Saudi Aramco executive director Wes Meadows but that information has yet to be proven.
Sadly, Irina Shayk and Bradley Cooper were not the only famous couple who split up in 2019. Read about Miley Cyrus, Wendy Williams, Khloe Kardashian and other celebrities who changed their private life status this year.