Tiny Details On Young Sheldon That Make Us Think About The Big Bang Theory
The Big Bang Theory was a huge hit during all 12 years of filming. So it's not surprising that the show is deeply connected with its spinoff Young Sheldon, where you might have noticed lots of  TBBT easter eggs.
Where did that famous "Bazinga!" come from? Whose photo is hanging in Young Sheldon's room? And who is Billy Sparks? Today we'll tell you all about the references to the Big Bang Theory littered throughout Young Sheldon!
---
Bazinga!
Let's start with one of Sheldon's favorite buzzwords, which became an iconic catchphrase throughout the show. "As soon as he says it, everyone understands that Sheldon found something hilarious". The word, of course, is Bazinga!
For twelve years, everyone was trying to figure out where this word came from. Was it something he heard somewhere? Did Sheldon's coin it himself? Well, the long-awaited answer to this question was finally revealed in the tenth episode of season two of Young Sheldon! 
The future Dr. Cooper is browsing through a gag joke shop and stumbles by chance across a line of prank products. Need I say what the line's called? Bazinga! And that's the way that this brand's slogan made its way into Sheldon's vocabulary and, inevitably, the collective pop-culture subconscious. As the slogan says: "If it's funny, it's a Bazinga!"
Who is Billy Sparks?
---
As often as we hear Sheldon say Bazinga, we also hear Dr. Cooper mention names from his list of mortal enemies; one that he started writing way back in his childhood. Special mention is made of a boy with a hen, who bullied the young Sheldon who would go on to become Billy Sparks, one of adult Sheldon's direct adversaries.
So extreme is their opposition that Sparks occupies a position on Sheldon's list on par with Wil Wheaton and Joel Schumacher who, as Sheldon explains, "practically destroyed the Batman franchise".
Dr. Cooper: fake and real
---
And even though the Cooper brothers weren't rivals, we see that the relationship between Sheldon and George is far from perfect. Remember the end of season eleven, when Sheldon and Leonard pay a visit to a Dr. Tire shops, a franchise which is owned by George, and Sheldon is left very disappointed?
Everyone calls Sheldon's brother Dr. Cooper on account of the brand name… even though he never earned a doctorate! So you can see why the "real" Dr. Cooper might be a bit miffed! Despite not getting that doctorate, the eldest Cooper brother gains significant success and earns a lot of money from those tires.
---
In episode 8, season 2 of Young Sheldon, we discover how Georgie's career began when he started working in their neighbor's auto shop. Master Herschel discovers George's innate talent when he's miraculously able to find a puncture in a tire. This natural "gift" allows George to start his OWN business. And the rest is sitcom history! 
Sheldon's first-ever "contract"
Much like his brother, Sheldon also picked up an important habit in his childhood. While watching The Big Bang Theory, it's hard to overlook the fact that Sheldon has… a soft spot for judicial formalities. That roommate agreement between him and Leonard gets mentioned on many occasions, and Sheldon even puts together a "relationship contract" for his future wife, Amy Farrah Fowler, which goes so far as to dictate which days the couple can go on dates, eat Indian take-away, and different other arbitrary agreements.
This affection for legislative protocol originates from childhood, and the show Young Sheldon shows us just how it all began. Sheldon's first-ever "contract" was written to unite his beloved Meemaw and his mentor, Dr. John Sturgis. This contract is created at the end of the first season and Dr. Sturgis even goes on to become Sheldon's first lawyer. The relationship with Meemaw became one of the sweetest plot lines of the show.
Moonpie
---
Even though she first appeared in the Big Bang Theory in season 9, we hear Sheldon speak about her from the very start, in season one. In one particular episode, Dr. Cooper explains why his nan refers to him as Moonpie. "She calls me Moonpie because I'm nummy nummy and she could just eat me up", - a bashful Sheldon tells Penny.
And how adorable was it to finally hear Young Sheldon addressed in this affectionate way? However, it isn't all pet names. We hear Sheldon called insane for his unconventional behavior way more frequently on the Big Bang Theory. Dr. Cooper often proudly responds by shooting back "I'm not insane. My mother had me tested". Which isn't the comeback he thinks it is, is it? 
---
Sheldon's behavior is frequently infuriating and utterly unexplainable, even when it comes to friends, family, and foes who have known him for years, so this explanation has to do a lot of heavy lifting throughout both series. Evidently, Sheldon's behavior originated in his childhood… so there must be a reason why his mother had him tested. And the label of "crazy" must date back to those early years. 
It's no surprise that the creators of the show couldn't help but include a small easter egg referencing this in Young Sheldon. In the second season of the show, Sheldon decides to take on a teenager who he believes is causing trouble for his brother Georgie, specifically Georgie's love life, and the younger Cooper does his best to reconcile the two. So when a flabbergasted Georgie states that Sheldon must be insane, we get the first instance of that now-familiar response "Nope, Mom had me tested!".
---
A glimpse to the future 
No doubt as a result of his… kind of PECULIAR behavior, Sheldon often finds himself alone. His peers don't get along with the young mastermind so it comes as no surprise that no one attends Sheldon's Nobel Prize themed party in Young Sheldon. Despite his unique intellect, Sheldon Cooper is just a kid, which means that this kind of isolation HAD to leave a mark. Upset at this failed attempt at making friends, Sheldon decides to commit to the loner lifestyle forever. But as we all know, that won't be the case!  
The Big Bang Theory's popular and highly anticipated grand finale aired on the same night as "A Swedish Science Thing and the Equation for Toast," the second season finale of Young Sheldon, and there's a very special and touching tribute to Sheldon's future self that helps close out the series exploring his origins. 
---
At the end of this episode of Young Sheldon, we get a glimpse at all his future friends and what they're doing at that moment in time. This even includes Amy, Sheldon's future wife, who is (of course) staying up late with a and reading a book with a flashlight. And fans of the series wouldn't even need to read the book's cover to guess that it's likely her beloved Little House on the Prairie. We also get to see Leonard, who would go on to celebrate (and suffer!) as Sheldon's best friend. There are some familiar items on Leonard's desk, including a rocket ship, a robot model, an adding machine, and an inhaler. He's wearing what looks like a bathrobe, closely resembling the one grown-up Leonard owns. While it obviously couldn't be the same one, we get a good idea about what unites the two in later life: a highly particular and very specific sense of style and taste. 
Professor Proton
---
Seeing two of the most important people from Sheldon's later life, we know that we can rest assured that this rough patch will eventually blossom into a happy adulthood. And while Sheldon didn't have any close friends in his childhood, he always had his idol – TV Scientist Professor Proton.
The Big Bang Theory finally introduces Sheldon's childhood influence in its sixth season, played by comedy legend Bob Newhart, who would go on to receive an Emmy in 2013 for this very part. We think everyone can tell that Professor Proton is a pretty transparent allusion to a real-life TV star; much-revered and much-loved Bill Nye the Science Guy.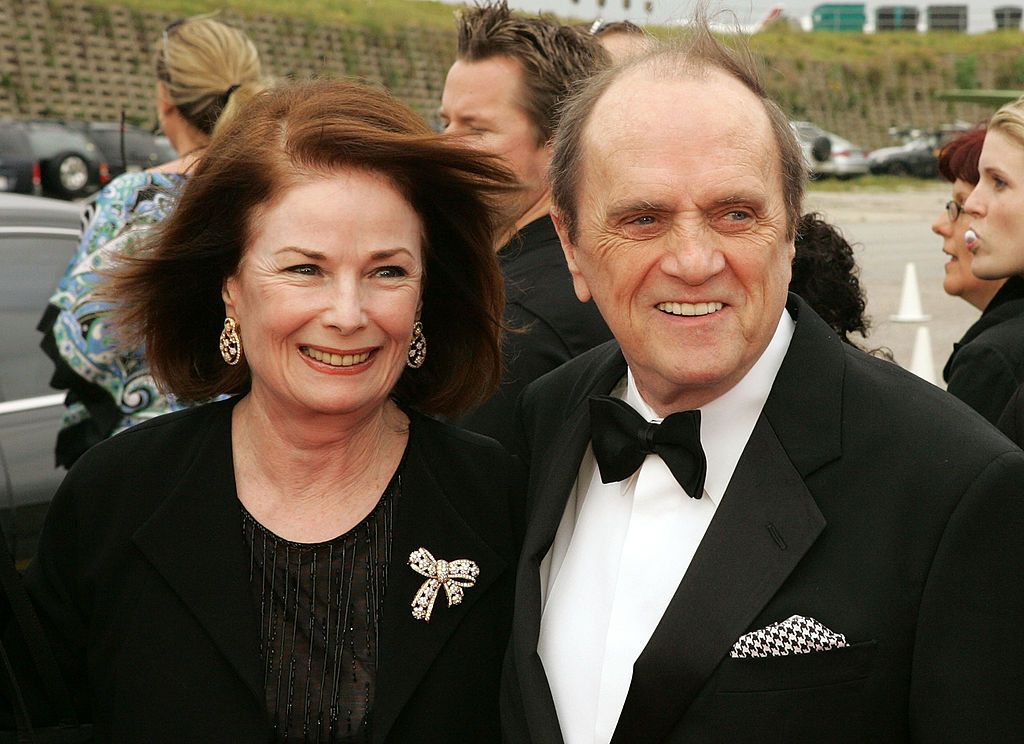 ---
In this first meeting with the Professor, Sheldon mentions a treasured possession: a signed, framed photo that he received during his childhood after writing Professor Proton a letter. The showrunners didn't forget this moment either, and made sure dress the set of Sheldon's bedroom with the self-same photo! More than that, you can often find Young Sheldon adorably glued to the gogglebox; watching episodes of Professor Proton's TV show which further cements the Professor's importance to Sheldon as an adult.
Soft Kitty
---
Let's move on to another reference that's even MORE heartfelt. We all know that Sheldon takes huge care of his health. He's practically a hypochondriac. Not only is he afraid of being sick, but he becomes absolutely intolerable when he actually is ill. One of Sheldon's main sources of comfort is, of course, the song "Soft Kitty" which Sheldon makes many different women sing to him over the course of the Big Bang Theory. In his youth, it was Sheldon's mother Mary. Then, later on, it's Penny and eventually Amy's turn to sing this childhood lullaby. 
It's hard not to be moved when you see how both the younger and older Sheldon reacts upon hearing this song. But it's the Young Sheldon where we're privileged to see a heartwarming scene where young mother Mary Cooper serenade a sad and sick Sheldon with his beloved "Soft Kitty" for the very first time.