Elon Musk: The Man With A Broken Heart
He pretty much broke the internet with the great reveal of his totally unconventional, supposedly bulletproof, and definitely not steel-ball-proof CyberTruk. What many people don't know, though, is what lies behind all this viral, meme-generating success. You see Elon Musk as a rocket science guy, as a billionaire, and a real-life Tony Stark. What you don't see is that behind Elon`s greatest inventions lies a broken heart. Here are the hard knocks faced by Musk during his childhood, the times he became a billionaire and when he sent his Falcon Heavy to Space.
A Tearful Childhood
---
When Elon was about 10, his parents got divorced. Elon, his brother Kimbal and sister Tosca stayed with their Canadian mother Maye, a model. Raising three kids was not easy for her, and at one point she even had to work five jobs to support her family. She says she had to scrimp, save and hustle to raise Elon and his siblings after her divorce. "I remember crying when one of my kids spilled milk. I cried because I couldn't buy another milk that day," she sadly recalls. In a recent interview, the 71-year old, who still currently models, says that if Elon got his entrepreneur skills from his father, then he definitely got his ability to save money from her.
Even though Elon might seem to lack very much emotion in the public eye, he was, and probably still is, a very vulnerable soul. After the divorce, Elon felt really sorry for his dad, who seemed lonely and very sad, so he decided to give his father a company. Today Elon refers to his years with his father as a real mistake. On one hand, his father Errol was a brilliant entrepreneur with an extremely high IQ but on the other hand… Errol did not treat his son well. Elon did not reveal any specifics, but during his interview with Rolling Stone, tears rolled down the 46-year old CEO's face while he was recounting those years.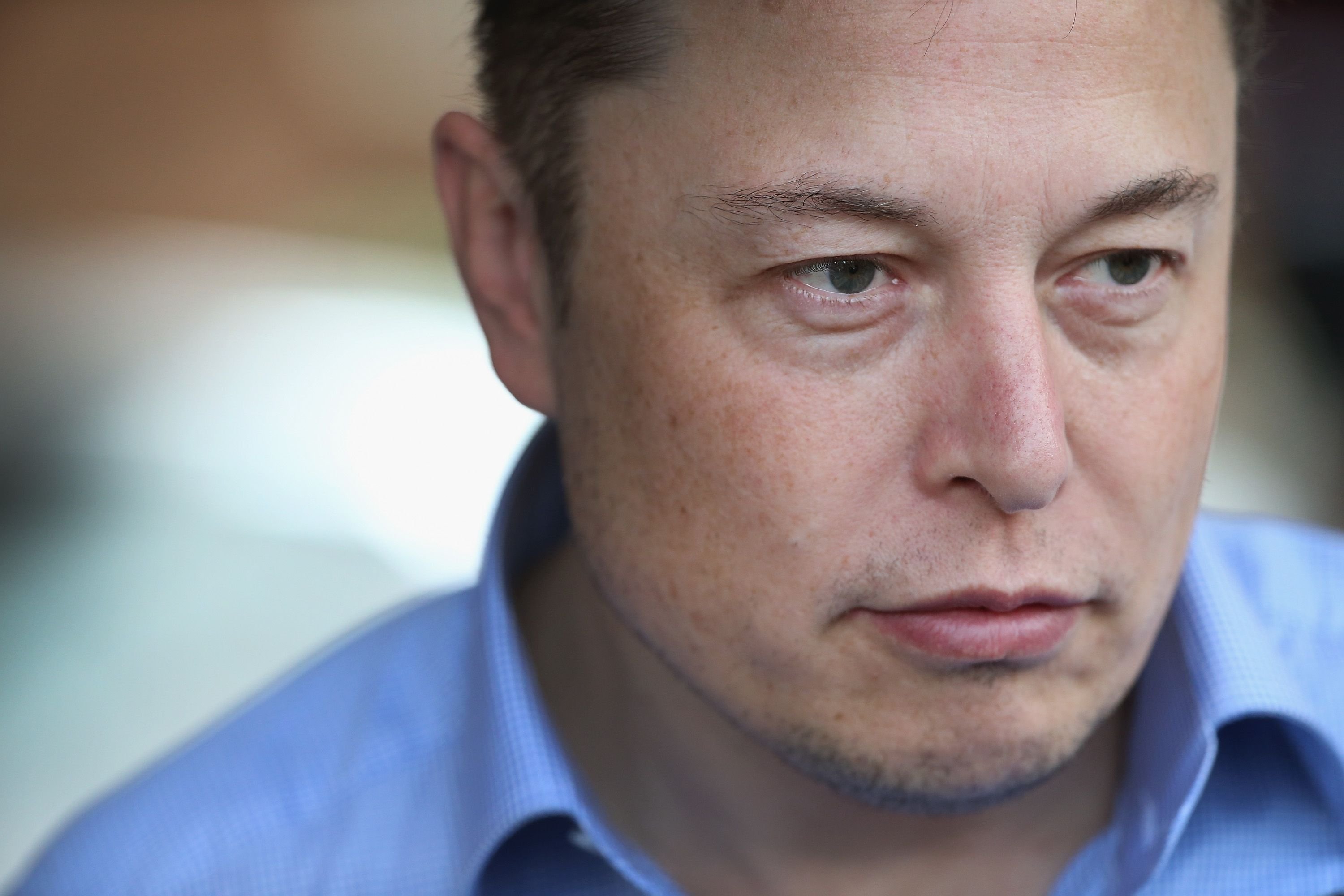 ---
It was not much better at school either as Musk was picked on for years, being the youngest and smallest kid in the class. He was so stressed that only science helped him find solace from his disturbing reality. He taught himself how to program, and at the age of 12, Elon sold his first software: a game called Blastar. After a couple of years Elon tried to leave his stressful life behind by emigrating to Canada with his mother, Maye. Seems like things somehow got easier, though his deep emotional childhood trauma just turned into something else…
The Billionaire With a Broken Heart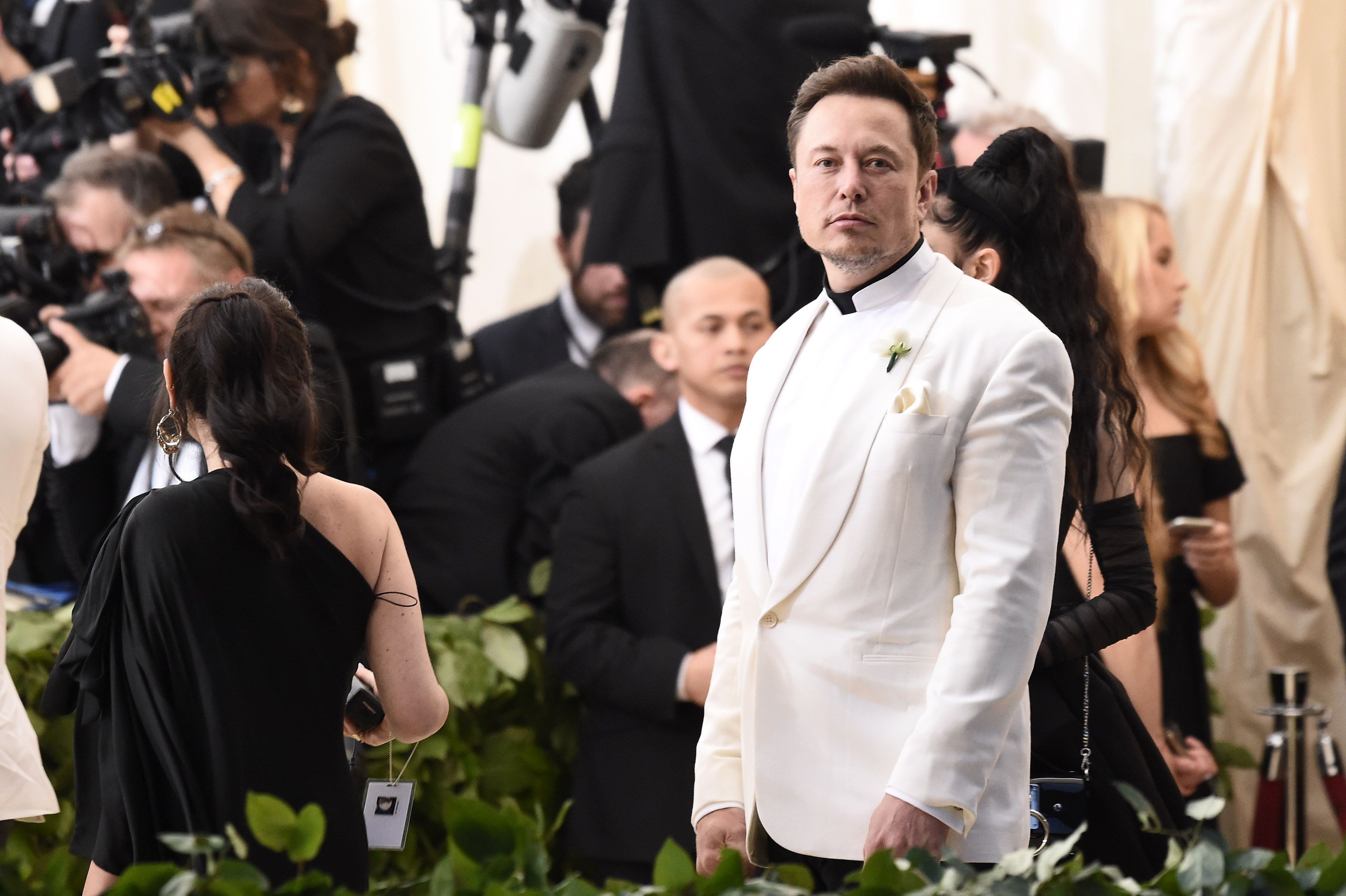 ---
The world found out about Elon Musk when he earned his first billion in 2002. Back then, Elon, along with his brother Kimbal, invented an online payment system now known as Paypal. Though it seemed like Musk was having a great time, he was facing a horrible tragedy in his marriage. Elon married his first wife Justine not too long before he earned his fortune.
Sadly, 10 weeks after being born, their son did not make it. Elon had a hard time dealing with the loss. Just like in his childhood, he tried to find a cure in his work. Musk started to work 120 hours per week with no breaks. That year, Musk founded his third company, SpaceX, with the intention of building spacecraft for commercial space travel.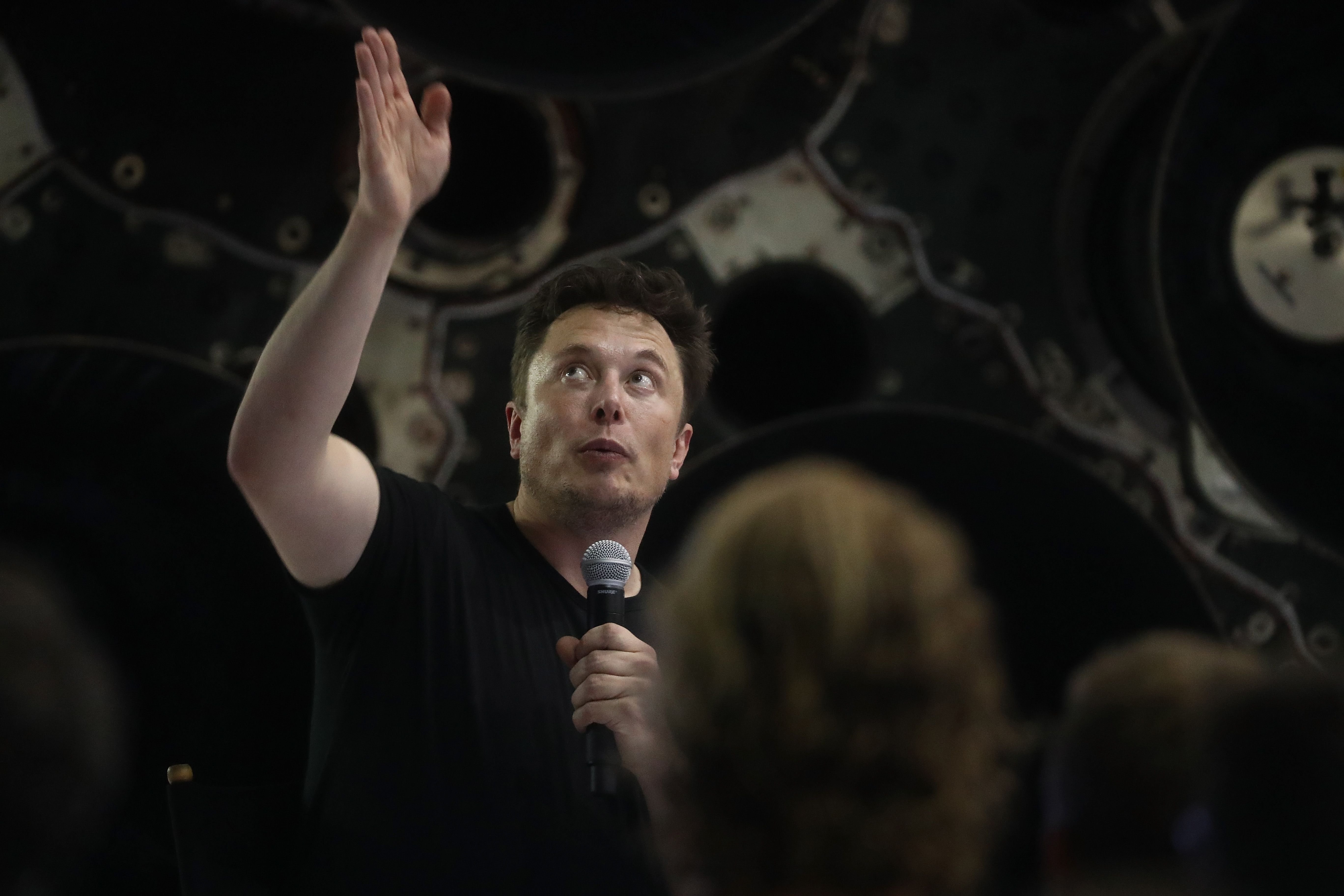 ---
But that was not the end of his ambitions. A year later, Elon co-founded a company that aims to offer electric cars at affordable prices to the average consumer. We're all in awe of the progress of Tesla thus far. Meanwhile, Elon and his wife were still hoping to have kids, but this time they decided to try in vitro fertilization. Which means that mature eggs are retrieved from the ovaries, fertilized in a lab and then implanted back into the uterus. That is how Justine managed to become pregnant with twins, and two years later, to triplets - all five of them being boys.
The kids brought some joy to the family, but not for very long. With Elon`s constant absence and endless work problems, Justine's life became unbearable. She tried to talk about it with her husband, offering counseling as a solution. But Elon still pushed Justine to accept the relationship as it was. Justine had no strength to fight, but neither could she bear it, and she finally asked Elon for a divorce. It was a tough time for both of them. Elon was broken and Justine refers to those days as a war, saying that "when you go to war with Elon, it's pretty brutal."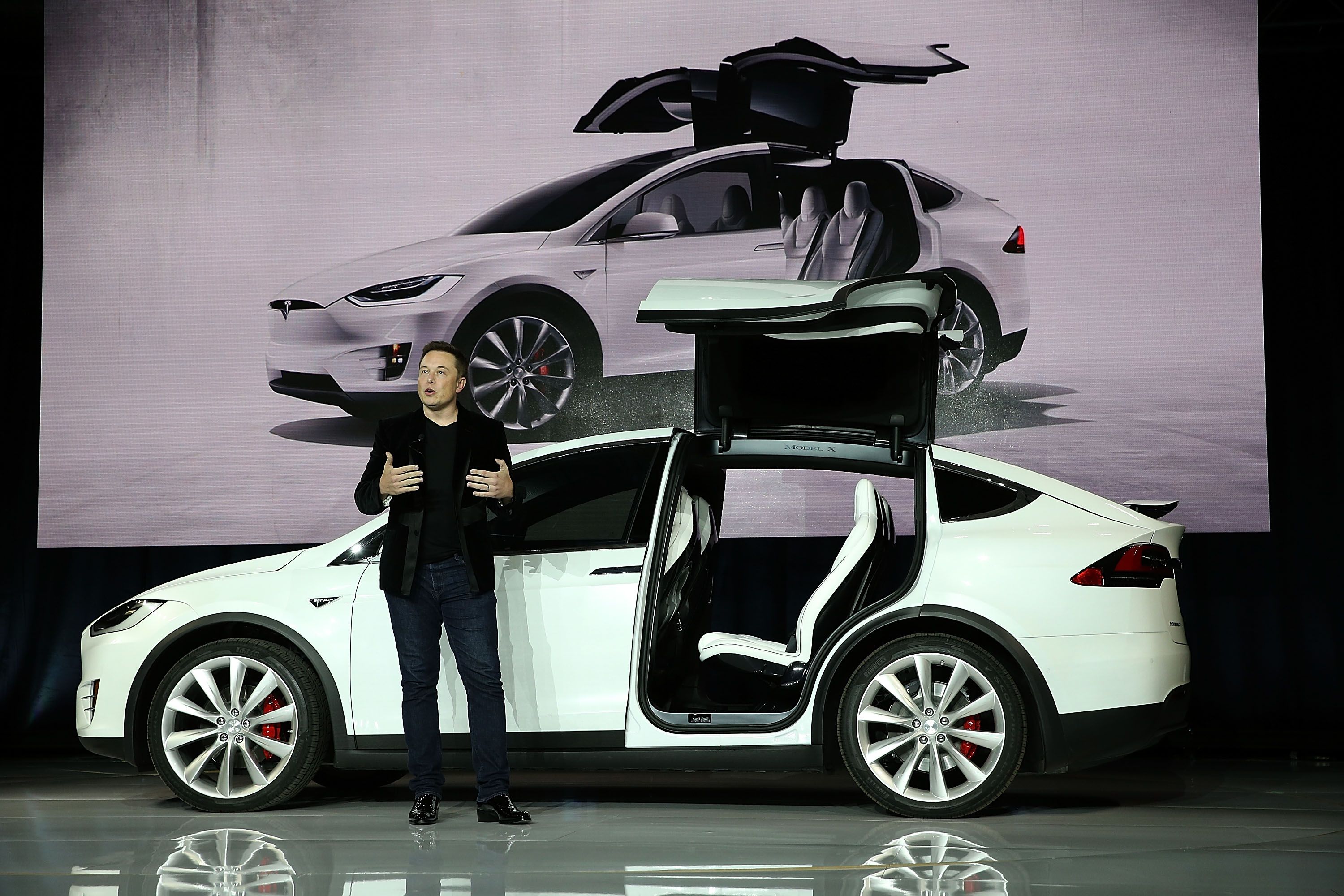 ---
Justine asked the courts for Elon's house, his Tesla Roadster, support for their children until they turned seventeen, $6 million in cash, alimony of $80,000 a month, a 10% stake in Tesla, and a 5% stake in SpaceX. The court took Justine's side and all her requests were granted. In fact, the divorce, coupled with SpaceX, and Tesla expenses, forced the billionaire to live off loans from his friends, as he was literally out of money!
He was broke. But he wouldn't be Elon Musk if he didn't have the grit to get through those difficult times. "This past year has been the most difficult and painful year of my career," Musk revealed to The Times. The solution Musk found in order to ease his pain was his engagement to actress Talulah Riley, which happened two months after his divorce. But this is another chapter in Elon`s story.
Space Man In Search For Love 
---
"I will never be happy without having someone. Going to sleep alone kills me" revealed Musk in one of his interviews. This somehow shed light on his rapid shift from marriage to marriage. The moment Elon thought his family life was finally stable, everything went wrong. You probably remember the day in 2012 when Musk and SpaceX made history by launching its Falcon 9 rocket into space, thus marking the first time a private company had sent a spacecraft to the International Space Station. But that had a huge effect on his relationship with Talulah Riley.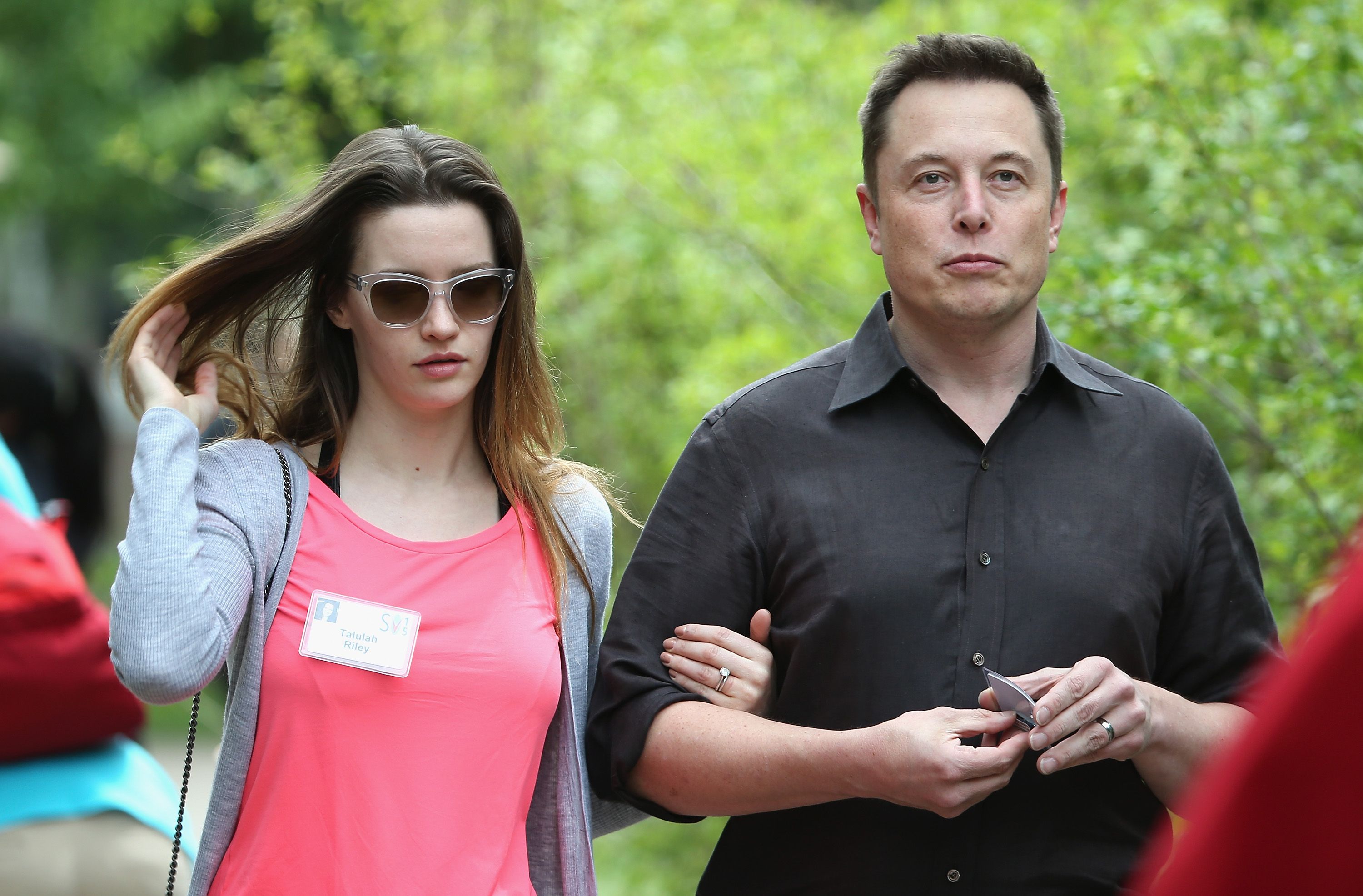 ---
You can imagine how much time, money and nervous energy went towards that historic launch. Talulah could not stand it anymore and so the couple split. Musk was devastated but still very much in love, as he tweeted to Riley at the time: 
"It was an amazing four years. I will love you forever. You will make someone very happy one day."
To this day, Musk is still full of praise for his ex. And what do you know, the two married each other again a year later, with hopes to figure it all out this time, but their relationship ultimately ended in divorce in 2016, as there was no getting around Elon's incredible work ethic.
The Lonely Rocket Man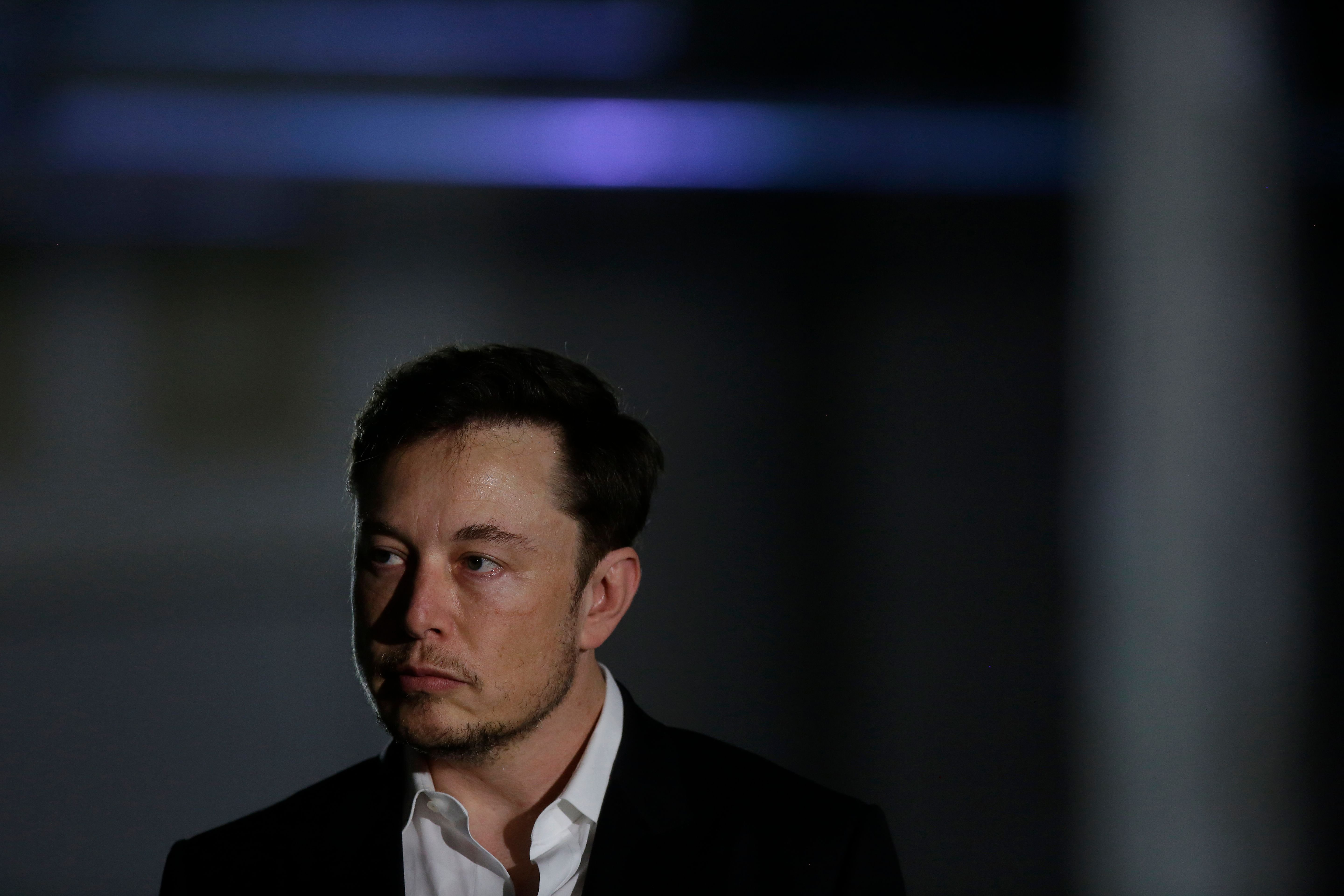 ---
Musk could not bear being alone and soon after the split, he started dating actress Amber Heard. However, their busy schedules caused the couple to eventually break up as well. Musk was left all alone with his endless work. Insomnia became something he got used to. The Tesla board started to have fears about Musk's use of Ambien, a popular prescription drug used for the relief of insomnia. Musk did not hide it, stating that "It is often a choice of no sleep or Ambien."
Ambien has a long list of side effect and they plagued Elon's life on a regular basis. When Musk turned 47, he worked every hour of the 24 on his birthday.  "All night -- no friends, nothing," he told The Times. At one point he almost missed his brother Kimbal's wedding. He arrived two hours before the ceremony and left immediately afterwards for meetings at Tesla.
---
Even though it was a tough year at Tesla, Musk is more optimistic about his company these days - but he's more pessimistic about his own happiness.
"I thought the worst of it was over -- I thought it was... The worst is over from a Tesla operational standpoint. But from a personal pain standpoint, the worst is yet to come."
Despite his personal struggles, 2018 brought Musk his greatest career achievements. The test launch for the powerful Falcon Heavy rocket was a success! Among many other projects, the Tesla model 3 topped global sales of plug-in electric cars and is also listed as the top-selling plug-in passenger car in the U.S. And in September 2018 Musk reached an estimated net worth of around $21.6 billion!
Finding Hope
---
This year, he made another attempt to save himself from loneliness. Musk began dating the young and ambitious musician Grimes. The singer even announced that she had changed her name to "c," the symbol for the speed of light, reportedly in support of Elon. And she really does support him. It has been reported that the hologram that was used to announce Musk at his Cybertruk event, was actually his girlfriend Grimes.
Nobody *expects* the Cybertruck pic.twitter.com/khhYNFaVKs

— Elon Musk (@elonmusk) November 22, 2019
---
Despite their busy schedules, Musk has no plans to relinquish his dual roles as chairman and chief executive. But, he adds that if anyone can do a better job than him, he is willing to pass the reins right now, and potentially have more time to focus on his budding relationship with the songstress.
Even though his childhood struggles and broken heart seems to be far in the past, Elon still bursts out in anger when he hears any news about his father. For instance, Errol Musk made headlines when he announced that he had a baby with his stepdaughter — who is 40 years his junior. Elon can't understand or accept it either. "I've tried everything. I tried threats, rewards, intellectual arguments, emotional arguments, everything to try to change my father for the better, and he… no way, it just got worse." Seems his childhood relationship with father is something that will never change.
But it's now clear that Elon`s unemotional facial expression is of a person with a lot of emotions but is forced to suppress them in order to survive a painful childhood. Elon is not the only star that goes through difficult times and yet still achieves massive success. Billie Eilish is another megastar that has had tough moments in her childhood that have defined her.