Life of Billie Eilish: Not Just a Teenage Fantasy
Arguably the biggest artist in the world right now, Billie Eilish has just swept up all the awards in 2019! Do we see some Grammies coming up next? But things haven't always been everything she's wanted. There have been some pretty dark times too.
Can you imagine what a nightmare it must be when you literally can't stand up during a performance because of a sudden injury? Or when you're trying to wave at your friend and a stranger pulls you by the hand into a crowd? Or being forced to watch your fifteen-year-old self making a fool out of yourself? The mega pop-star can tell you all about that. Read on to find out about some of the craziest moments in Billie's career. 
"I Don't Want To Be You Anymore" 
Billie says that she has been prone to injuries her whole life. It's an unlucky trait for anyone to have, let alone somebody who wishes to be a dancer. Billie was somebody who wanted to dance, but a terrible dance injury sadly crushed her dreams and even led to depression. But where one dream died, another was born. And that is when the world found out about Billie`s Ocean Eyes. Her life changed completely; she practically became a teen idol and it seemed like old traumas had been forgotten...but life is not always that simple. 
In fact, the consequences of her injuries became even more severe. You probably know that Billie loves to jump during her performances, but it seems that her body doesn't, and often fights against it. Sometimes this fight happens right when Billie is on stage! Once, during a performance of her mega-hit Bad Guy at Milano Rocks Festival, her ankle couldn't withstand the pressure, and she fell on stage. But despite the terrible pain, she stood up and continued with the concert. However, she had to sit down a few songs later, as the pain was getting more and more unbearable.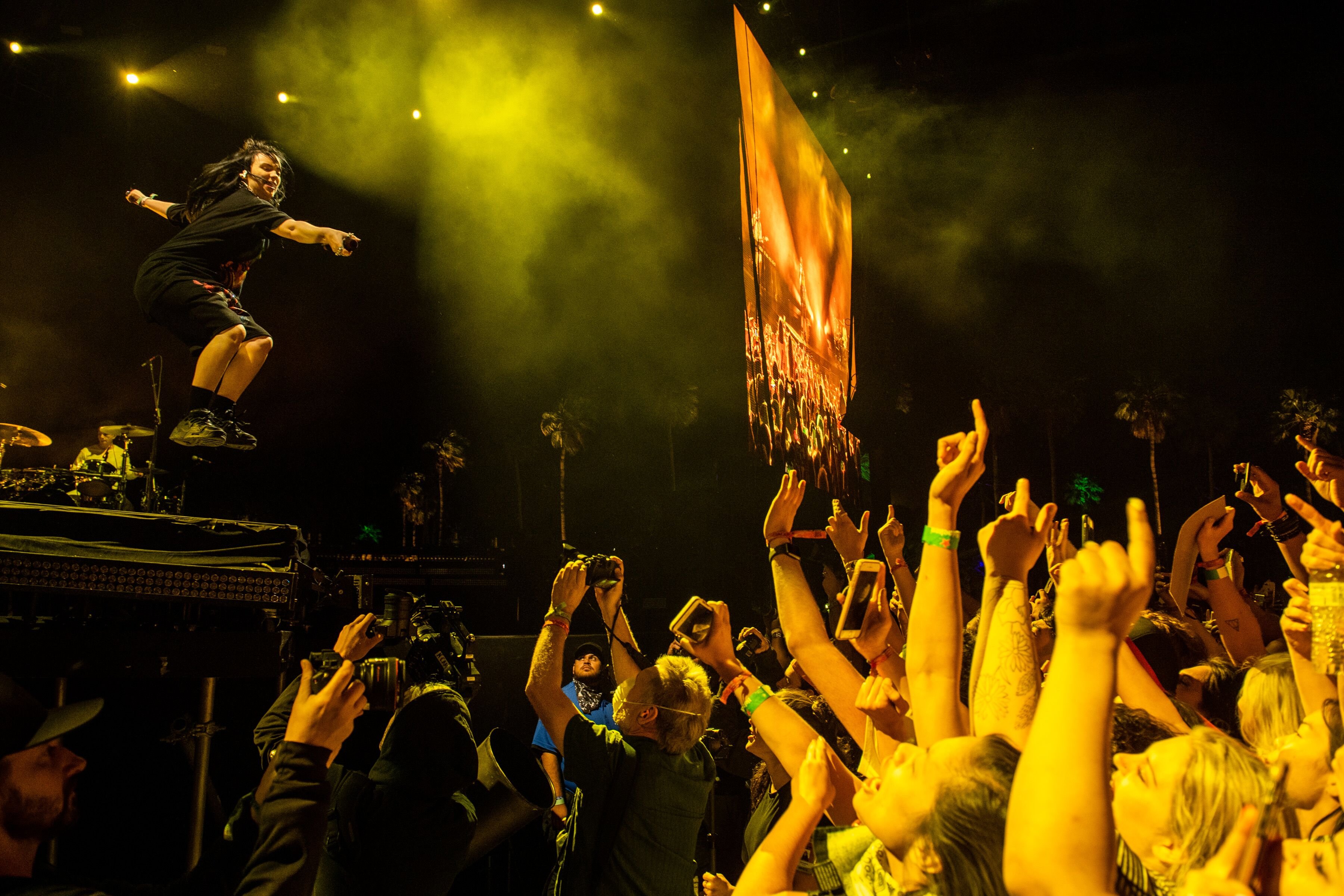 You should also know that Billie injured her other ankle a few weeks earlier in Los Angeles. Can you believe it? Eventually, she found the strength to tell her fans what had happened to her. And the most impressive thing was that she did not care about her pain at all. Most of all, she was devastated that she couldn't give her fans the best experience. She felt broken, saying that it was becoming a real nightmare. And then, Billie said that she couldn't do it anymore, apologized, and ran off stage. After a minute, the crew brought Billie back on stage and she continued the show whilst sitting on a chair. And even though Billie felt crushed, her fans didn't stop cheering her for even a second. Perhaps that is what gave her the strength to go on.
But unfortunately, that was not the only time Billie's body made her cry on stage. During her performance of the song When I Was Older in Washington, Billie literally could not stand up. She usually began this song lying down on the floor. But when the moment came for her to get up, her knee suddenly got locked. She continued singing, nonetheless, and fans did not know how to react since they thought Billie was in a lot of pain. But she calmed the crowd down, saying "Don't stop come on" and kept singing her song.
Finally, security came to help her stand up. What she did a moment later is insane. As soon as she realized that she could stand and move around, she started jumping up and down again - like nothing ever happened! There's nothing she wouldn't do for her fans.
Losing Friends
Everyone knows that Billie Eilish is super emotional, but sometimes the situation gets so sad that only the truly heartless are able to go on without shedding a tear. There is one tragic story in Billie`s life which might make you cry as well. Perhaps you know that while performing the song "I love you", Billie will almost certainly break down in tears. And there is one major reason for that. 'I love you' is based on a tragic, personal story.
Billie was close friends with the hip-hop star XXXTentacion. And though his story and personality are quite controversial, it's certain that he was very important to Billie. And even though the two did not know each other very well, there was a point when he really helped Billie to get through some pretty dark times. Billie has even shared her texts with the star, where you can clearly see how kind and thoughtful he was towards her:
"You're strong, don't let anyone bring you down... Please at least tell me you're ok"
Billie said that in that moment she felt like if it wasn't for him, she might not have been able to get through her breakdown. And that is why Billie dedicated the song "I love you" to her lost friend XXXTentacion. The singer often can't get through the entire song because she gets choked up. And after the song, Billie always makes a cross with her hands to commemorate her friend. "I Love You" is so powerful for Billie that to this day she considers this song one of the best she's ever written. And as a little hint for you, the three final tracks in Billie`s album are supposed to form a sentence: "listen before i go", "I love you", and "goodbye". There you have it. Now you know how meaningful Billie's songs are.
"Everything I Wanted"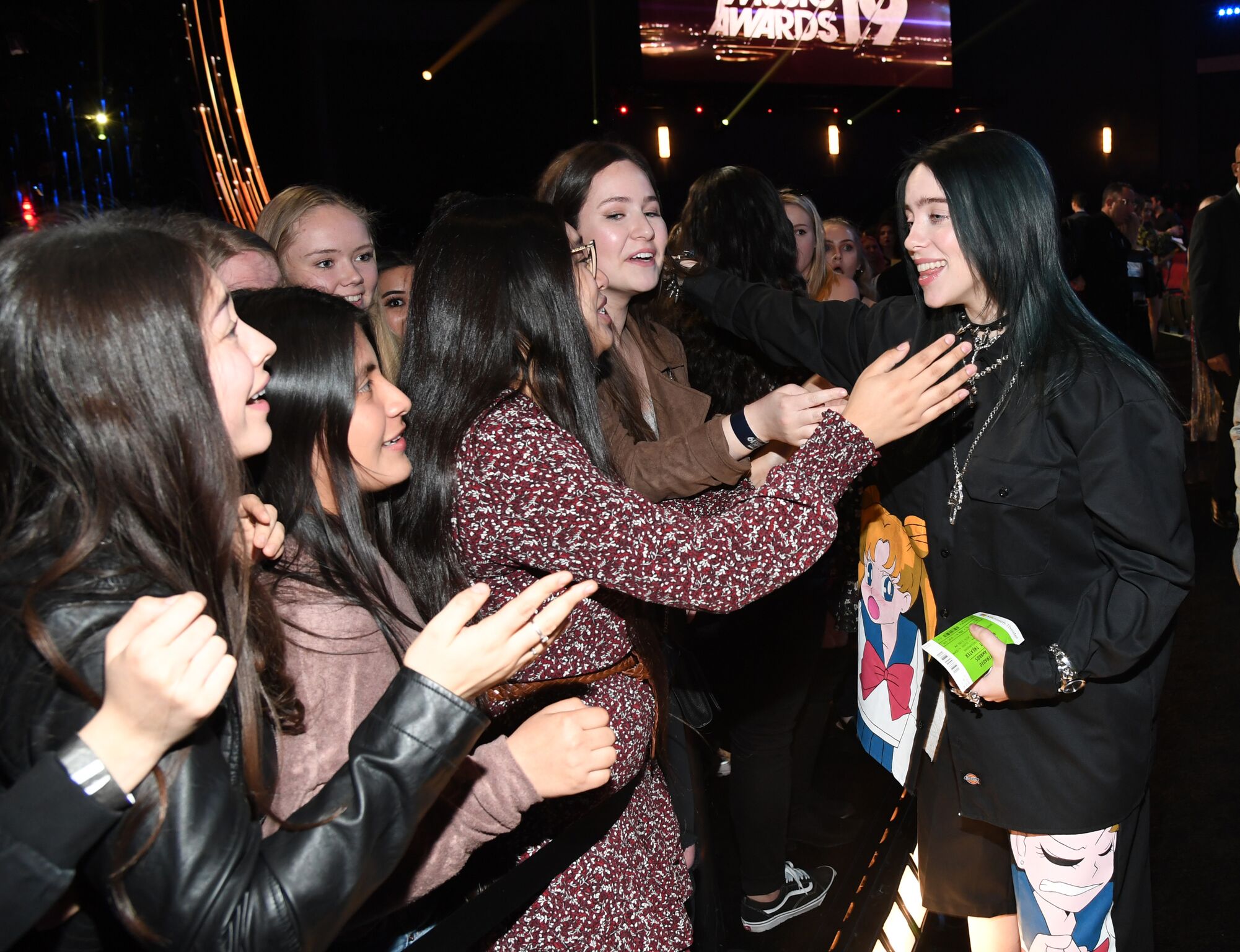 Billie released a single about fame called "Everything I wanted", where she opened up about her struggles with her superstar status as a teenager. And it seems that despite her status and luxurious lifestyle, Billie's professional life can be a living hell. She's used to weird stuff happening during her concerts; people might throw their bras, avocados, and other crazy stuff at her during her performances. One time, Billie even felt like someone was trying to choke her, even though it was not intentional. 
Another time, when Billie was performing in the crowd, someone grabbed her by the hand and stole her ring! And once, while she was singing Ocean Eyes, somebody yanked Billie so hard by the hand that it took a whole minute for two security guards to pull her away... Can you imagine how horrible that must feel? Despite all that, Billie stays super positive about those, "overly enthusiastic fans", saying that they're only trying to be loving and that it just comes off the wrong way. In fact, she never forgets to stress how grateful she is for her fame, that these moments rarely happen and that she is not going to complain about it.
But sometimes even Billie loses her temper. And this time not because of her passionate fans, but because of the press. One day Billie found herself on the cover of Nylon Germany's latest issue at the time, which came as a massive surprise to her... and not in a good way. Not only did the magazine neglect to contact Billie before putting her on the cover, they also created a shirtless, robotic version of her!  And don`t forget that Billie is only 17 years old! Oh boy, Billie got really furious. She typed out an enraged response to the magazine on their Instagram page.
Eventually, Nylon Germany chose to retract their infamous robo Billie cover. And later, the magazine wrote an official statement to the star in an edited Instagram caption. They assured her that the team respects her feelings and the feelings of her fandom, adding that they are fans themselves. But this unpleasant incident did not crush Billie. In fact, she admitted that even though she used to hate fame, she now really enjoys it!
In her famous interview with Vanity Fair, where she is asked the same questions 3 years in a row, Billie shared that with her growing fame, she actually feels like she has become more comfortable in her own skin. It's incredible how much wiser Billie gets in the span of these 3 years. Reflecting on her interview from the year before, Billie said she is "for sure a billion times more confident [now]".
A lot of things changed for the star in these 3 years! Starting from 257k followers on her Instagram in 2017, rising up to 6.3 million in 2018 and having over 40 million followers this year. Crazy, right? Her present-day life is insanely hard to manage. Billie cried for hours in her garage after she saw her schedule for the next year. Yet she's still going strong!
"I'm Only Good At Being Bad" 
True fans know that Billie is no bad guy in real life, even though she is sometimes really good at being bad. Here is a story to prove that: If you did not know, her Сoachella set was a dream come true for her, and she wanted to make it the best experience ever for her fans as much as for herself. And she did. Billie's Coachella set was epic, no doubt. But one moment made it especially memorable.
During the performance of her new song "All The Good Girls Go to Hell" she seemed to momentarily fall into the pits of hell herself when she totally forgot the words to the song! But instead of awkwardly pausing, Billie owned the moment and shouted out loud - asking what on earth the words are? You might be surprised but the minor blunder made her even fans adore her even more! People were quick to share their support for her on social media. People shared that she's the only one who could forget the lyrics to her song and still pull it off.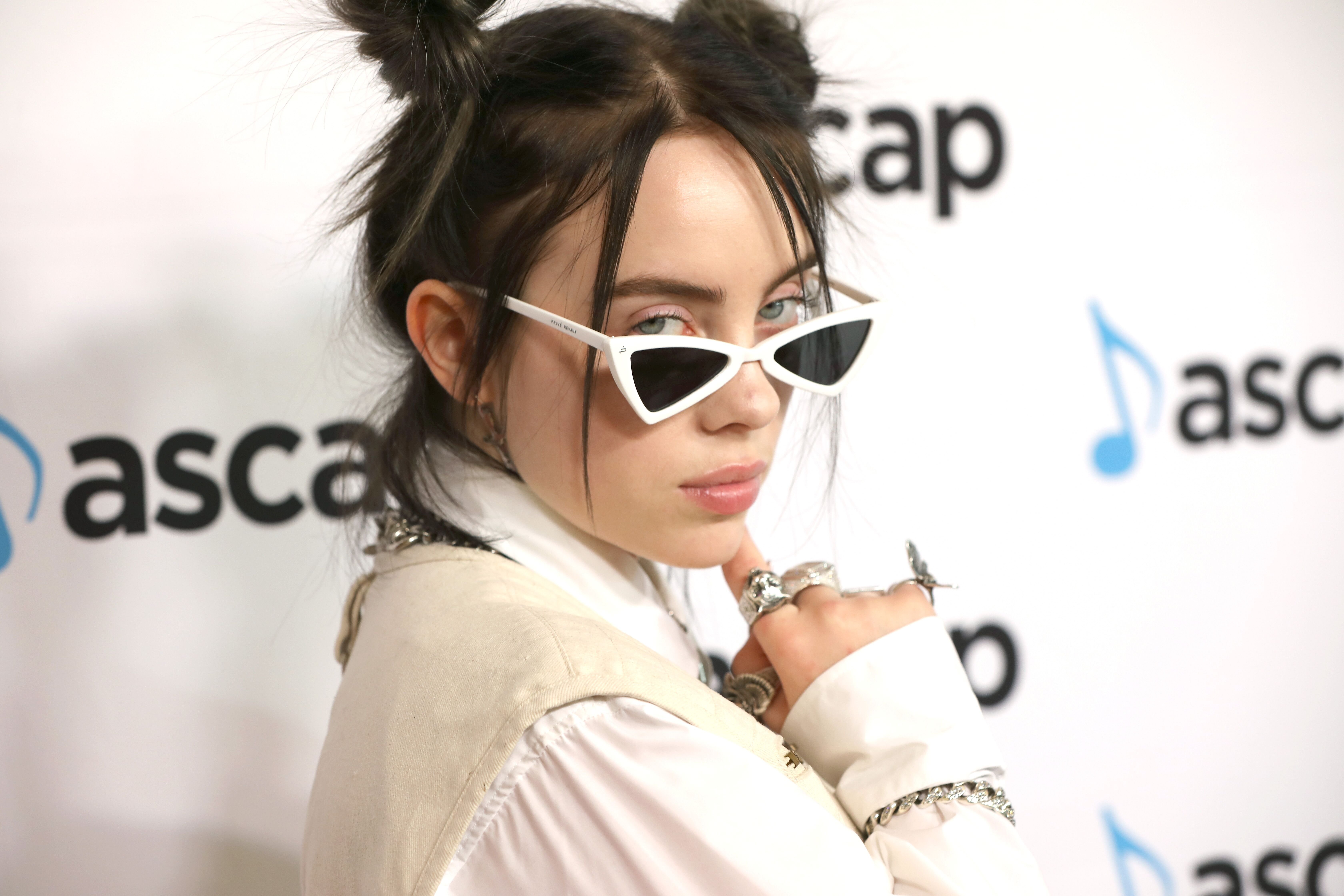 Another time, during her concert in Denmark, Billie was so excited by her signature jumps that she tripped over a chord and falls flat on the stage! Oh, but it would not be Billie if she did not turn this embarrassing situation into a really funny joke. When she fell, the singer just laid down there like a starfish, then rolled around on the floor and began laughing.
And that's incredible! Her ability to sincerely laugh and just be honest with the audience is probably one of the biggest reasons why so many of us love Billie. Billie was recently named Billboard's 2019 woman of the year and there is no doubt that her success will only continue to grow.
Want to know more about the lives of other young stars? Billie is only 17, but these kids are even younger! Take a look at the real lives of the Stranger Things cast.