Real-life Partners of Vikings Cast
Vikings TV show is a huge hit, so its actors have already become stars with household names of their own. And now when "Vikings" is in its final Season 6, we want to tell you the most interesting facts about the personal lives of the series' cast.
Why is Katheryn Winnick aka Lagertha still single? Which of Viking's cast hotties appeared on Season 5 with his girlfriend? What is Travis Fimmel up to now and why doesn't he miss his character at all? Prepare to find out everything about the real-life partners of Vikings' actors and their plans for the future!
Katheryn Winnick as Lagertha
---
In the upcoming Season 6, Lagertha is still a bellicose queen and the most iconic character (outside of Ragnar Lothbrok, of course!). She still remains Katheryn Winnick's most notable role thus far. So it's no wonder that Katheryn's Instagram feed is full of on-set pics from the show. 
By the way, did you know that both of Katheryn's brothers, Markjan and Adam, have appeared on Vikings? Oh yes, and it happened in Season 5! Her big brother Markjan portrayed King Angantyr in two episodes of the show. And even though her younger brother, Adam, played a less prominent role of a nameless Viking, all of the Winnicks had a chance to appear in the same episode together. And there is proof on their Instagram feed as well because all the Winnick siblings are quite active on social media, including their sister Daria, too. 
---
Unfortunately, what we don't see in Katheryn Winnick's account, is a picture of her boyfriend (or significant other). Winnick still remains very secretive about her love life, as she has always been. It seems like our favorite shield-maiden is currently in a serious relationship… with her career.
Soon we'll get a chance to see Katheryn Winnick on the big screen in a new movie – Wander, alongside Tommy Lee Jones and Heather Graham. It has also been announced that she's a part of the cast of an upcoming action-thriller The Minuteman with Liam Neeson.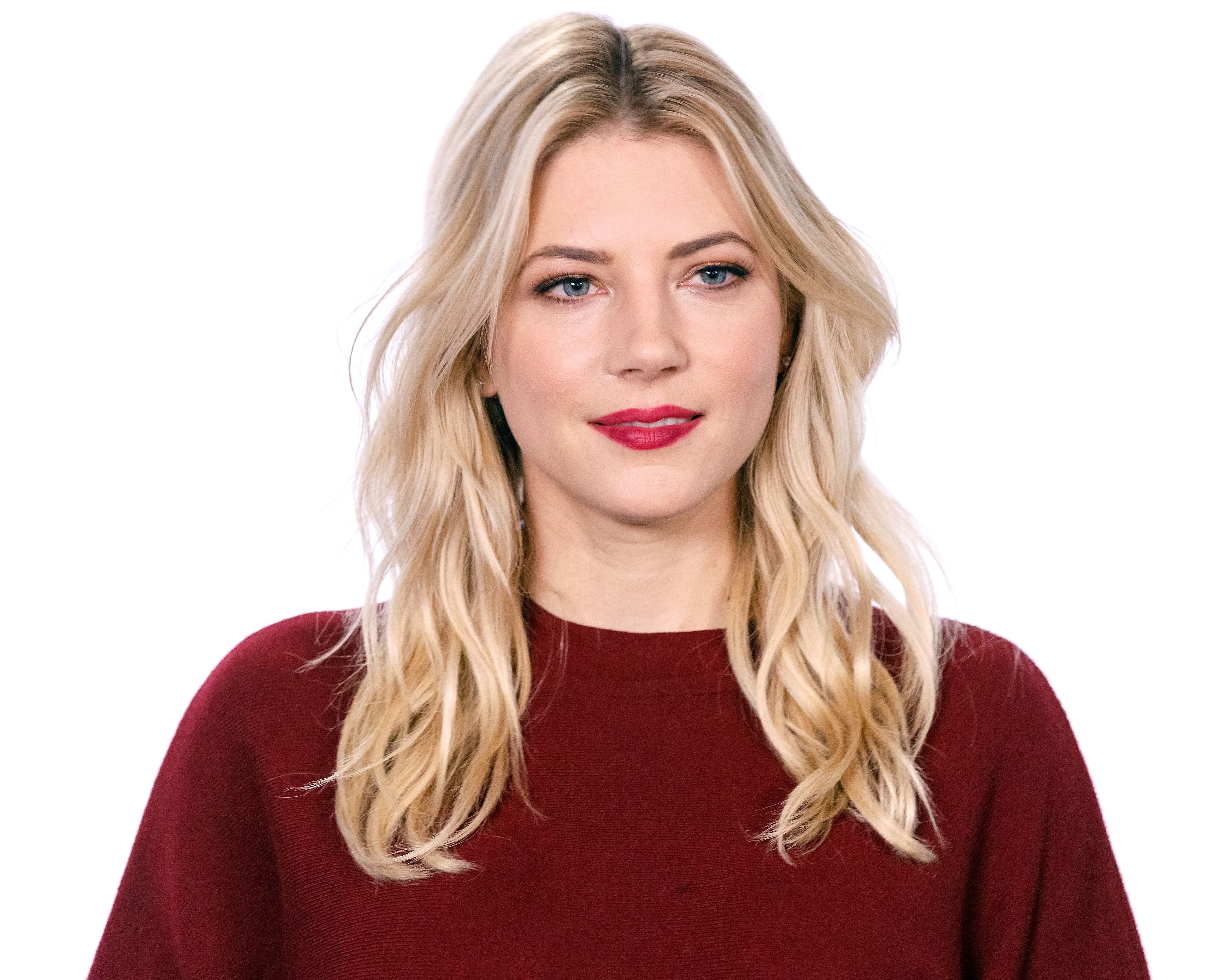 ---
Winnick also made her directorial debut in the final season of Vikings, stepping behind the camera in Episode 8. And this episode is going to be a huge event, as Katheryn teased while speaking to Rotten Tomatoes:
"I wanted character-driven material that I can push the actors, my fellow costars, to new levels that the audience hasn't seen them do before."
We can't wait to see it – as well as the whole new Season 6!
Alexander Ludwig as Bjorn Ironside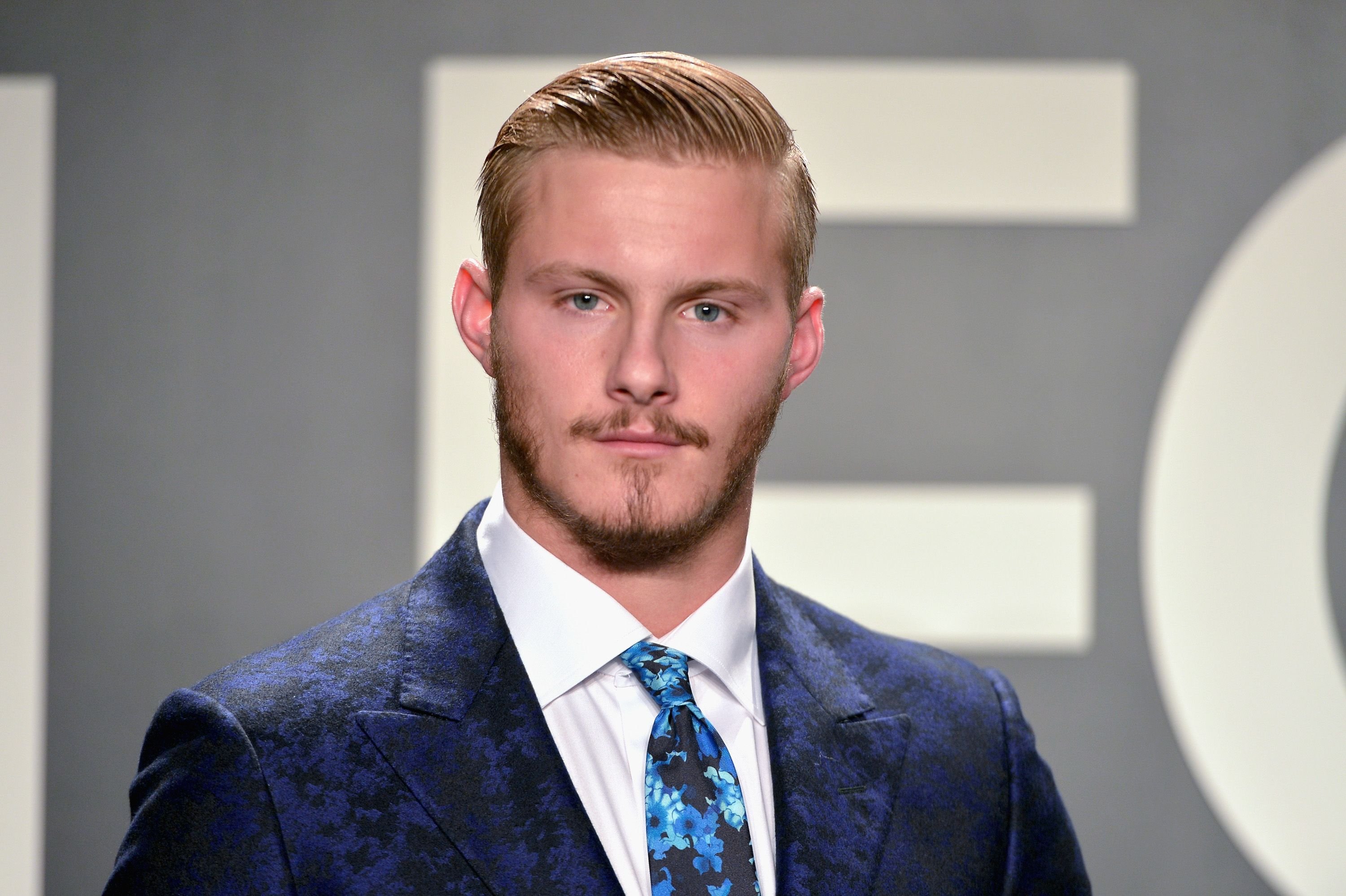 ---
This tall blond blue-eyed hotty seems to have been born to break girls' hearts! Well, it's true – in a way. Alexander Ludwig's dating history started when he was sixteen. At the time he dated his co-star from the film Race To Witch Mountain Anna Sophia Robb. And it was quite serious, as their relationship lasted for three years.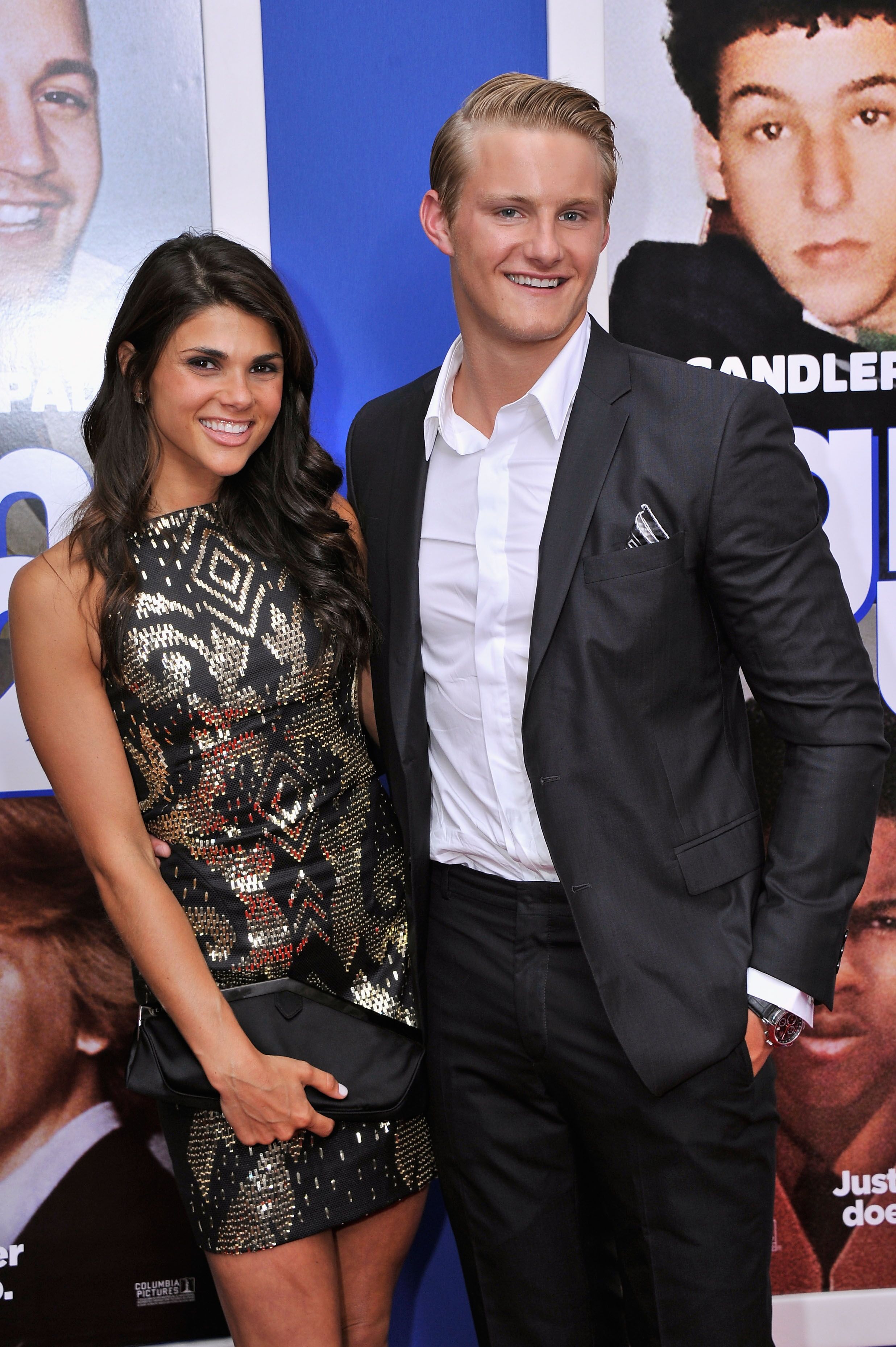 ---
Later he was rumored to have dated Nina Dobrev, his co-star from Hunger Games Leven Rambin and the American skier Lindsey Vonn. But his last two-year-long relationship was with the model Nicole Pedra, who he dated from 2012. We don't know what led to their breakup, but since 2014 Alexander has been officially single… 
Until he and his now-girlfriend Kristy Dawn Dinsmore went public with their romance in 2017. In this relationship, Ludwig proved himself to be quite the romantic, as he and Kristy often post adorable photos of their time together. On Instagram, he even revealed that meeting Kristy was "the greatest thing that has ever happened" to him.
---
Alexander was also very supportive to his girlfriend when Kristy joined the cast of Vikings as a shield-maiden Amma. He welcomed "the tiniest Viking" to the show, and again was grateful for "one of the greatest gifts" of his life - getting to work with his girlfriend on the same project. Oh yes, Kristy Dawn Dinsmore is tiny – she's only 5ft3, while Alexander Ludwig is 6ft2, which makes them, we dare say, the Vikings' cutest off-screen couple!
But what are Alexander's after-Vikings plans? Well, the actor has been busy even while still on Vikings, by appearing in a big-screen war film Midway and in the upcoming movie Bad Boys for Life. And in August it was announced that Ludwig will take part in the wrestling drama Heels alongside Stephen Amell. So it's safe to assume that all is well in the life of Bjorn Ironside – sorry! – Alexander Ludwig (because on Vikings, the story of King of Kattegat is not over yet).
Gustaf Skarsgård as Floki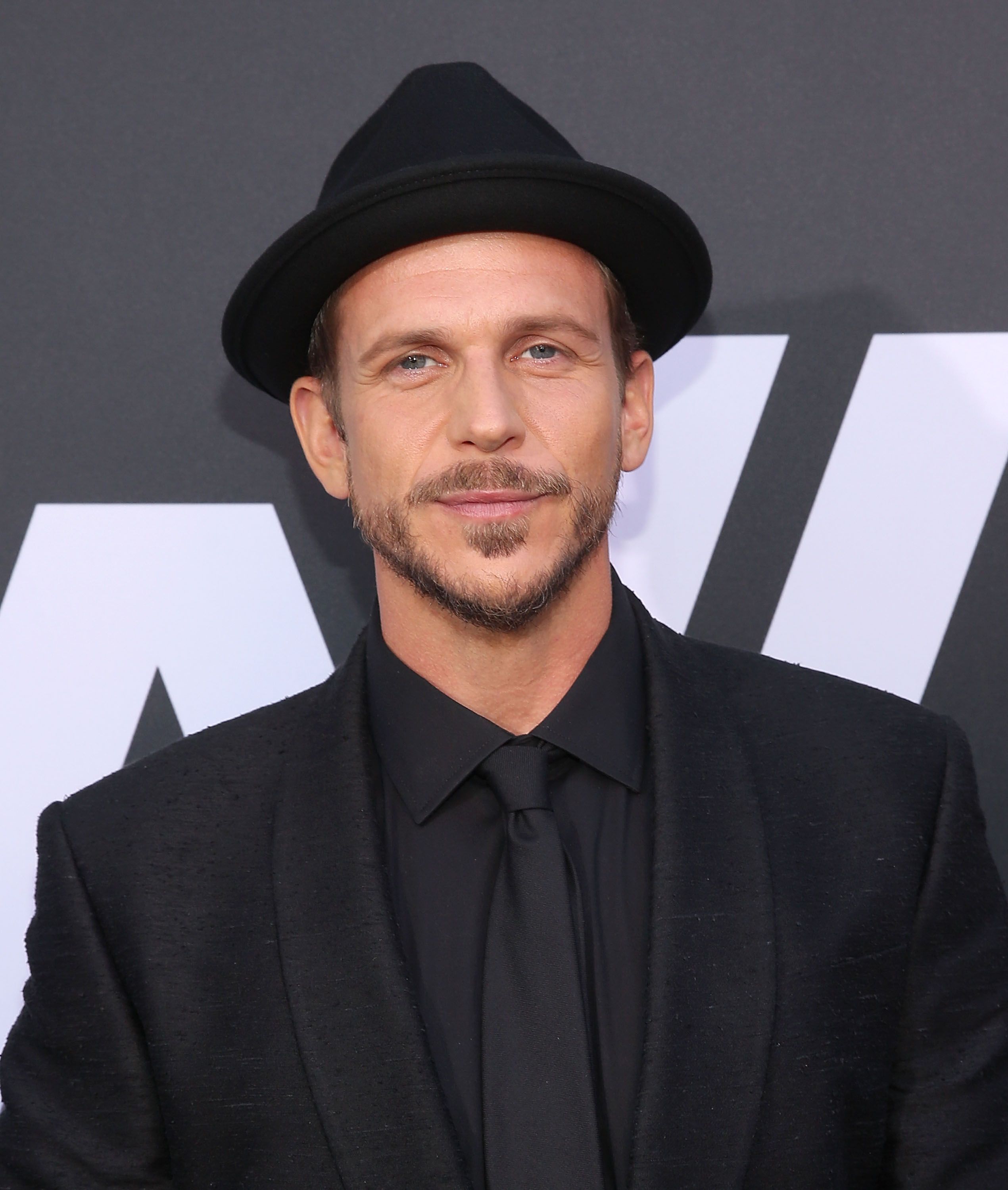 ---
While fans hope to see Floki return on Vikings in Season 6, we also hope to get a glimpse of Gustaf Skarsgård's personal life.  As we know, Gustaf had a long-term relationship with Swedish actress Hanna Alström. But since their separation in 2005, he wasn't spotted in any other romantic stories.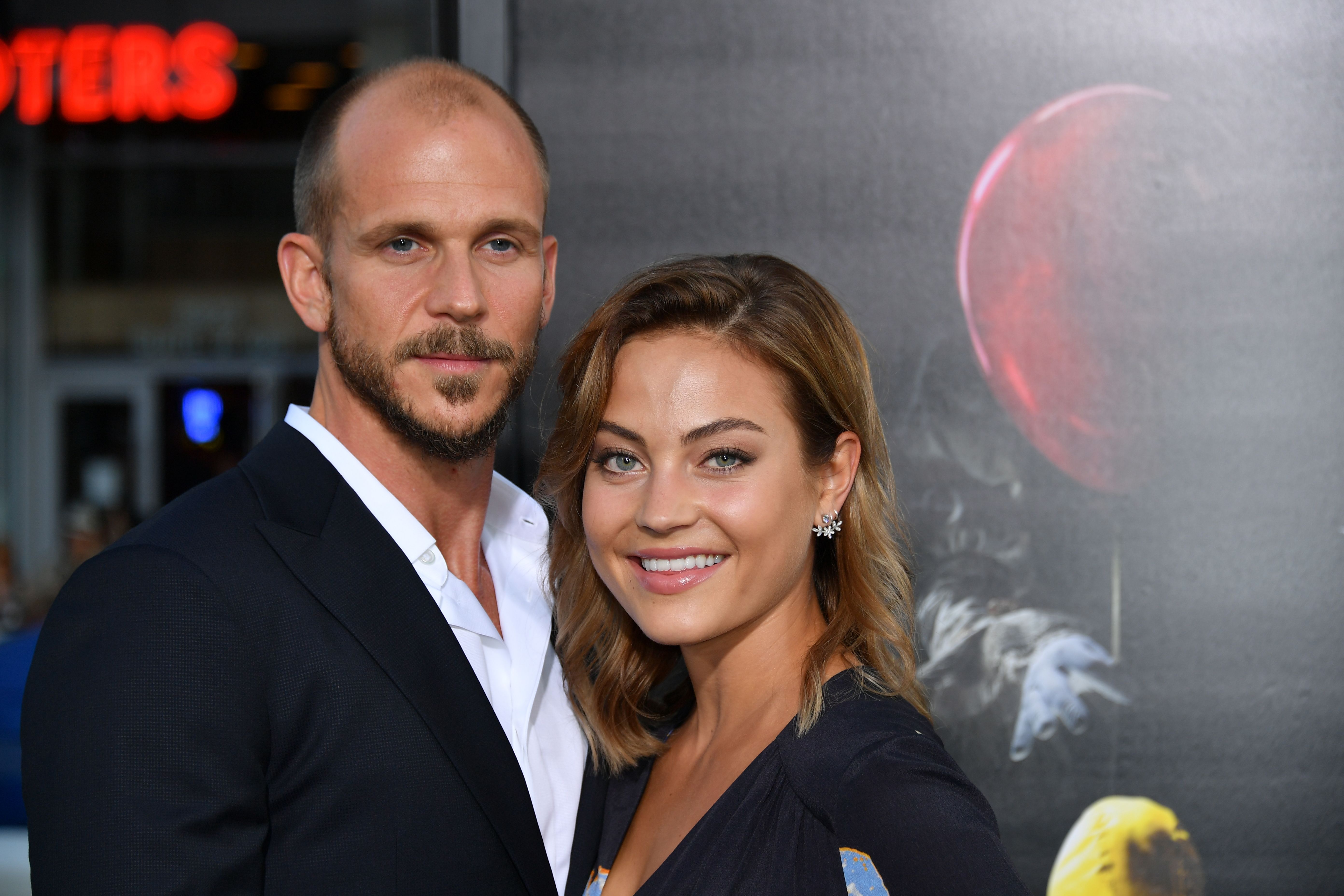 At least until June of 2016, when Gustaf Skarsgård was accompanied by the model Caroline Sjöström to the premiere of Tarzan the movie, starring his brother Alexander. And in April 2018 they were seen together again at the premiere of the second season of Westworld series. And the more attentive Gustaf's fans even recognized his figure on a photo from Caroline Instagram: "Cos who else could it be next to Caroline and her doggy?"
---
Unfortunately, we didn't manage to find any new pictures of the couple, but while this very picture remains the cover of Caroline's Facebook page, we hope that she and Gustaf Skarsgård are together – and happy.
And according to his professional life, it's safe to assume that Gustaf is totally fine. He's proved to be so great and convincing in the historical drama, that we can't wait to see his hew project – an upcoming TV series called Cursed, based on the Arthurian legend. And in June Skarsgard confirmed on his Instagram that he will be playing none other than Merlin! We are head over heels excited to see him soon!
Alex Høgh Andersen as Ivar the Boneless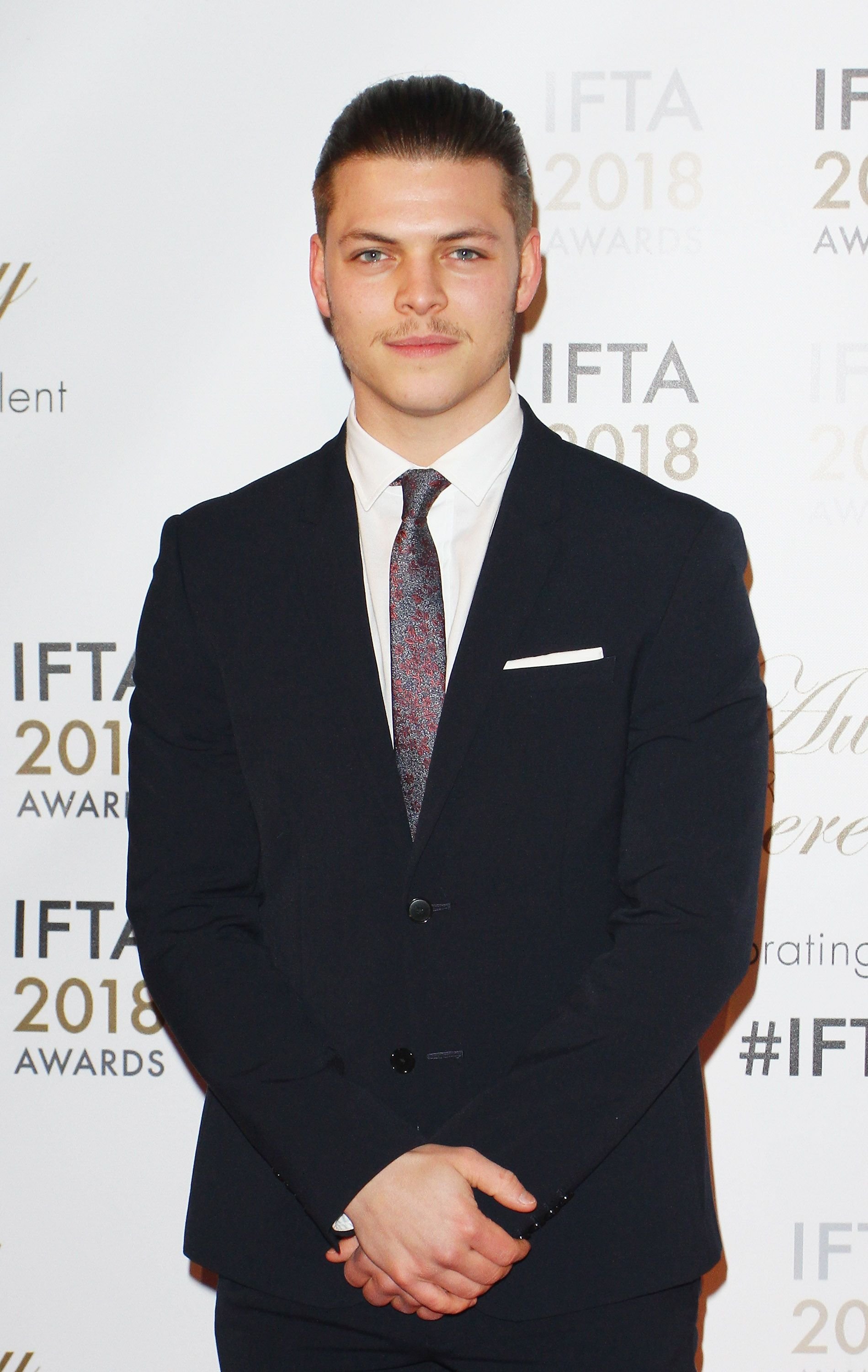 ---
The young Danish actor seems to be fully occupied with his acting career and photography. Alex has never posted photos or other information mentioning his girlfriend. Anyway, Alex is really interested in photography – and is quite good at it. You can check out the beautiful pictures he posts on his Instagram account, like a portrait of his sister Aila or the cover of Mads Langer's single, as well as other breathtaking pictures.
But… can you really believe that he's not dating anyone? There's a fan theory that Alex actually has (or had) a girlfriend - Danish actress Rikke Westi. But even if they are not a couple, they seem to be close friends, as we can see it from the portrait sessions that they have from time to time. More of these photos can be seen on Rikke's Instagram account, with captions like "by the amazing A" – which are also on her Facebook page.
---
So maybe Alex Høgh Andersen is not too busy for dating, but simply is very good at keeping his personal life low-key? Whether we are right about it or not, we wish all the best to this talented young actor.
Peter Franzén as King Harald "Finehair"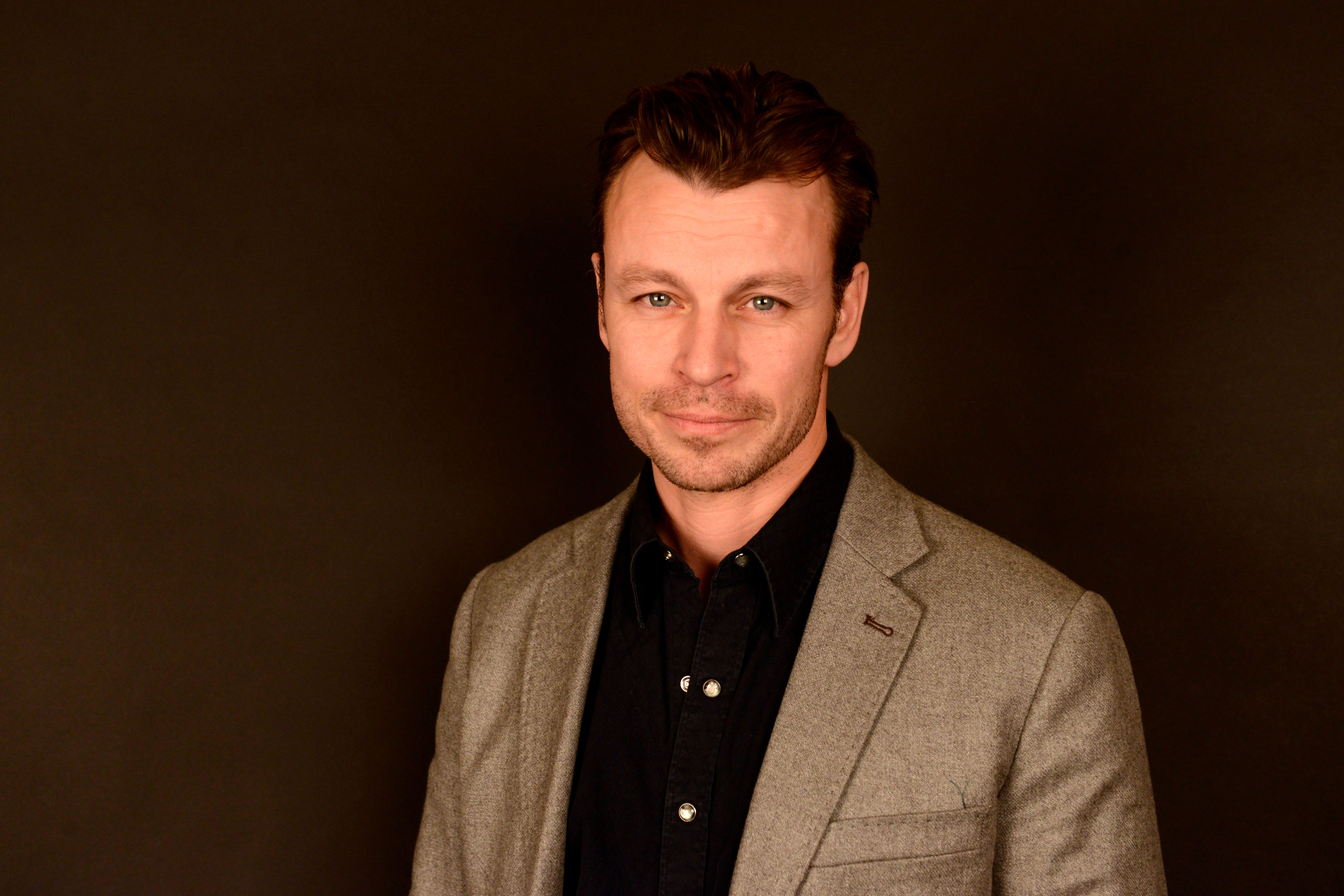 Like most of the actors on the show, Peter Franzen wasn't really known by the public, before Vikings. However, this Finnish actor has an impressive resume of up to fifty films and TV series, including playing Finnish, Estonian, German, English, Swedish and Hungarian speaking characters. So it's no wonder that he was once called "one of the most talented and versatile thesps in Finland" by Variety magazine.
Before he joined Vikings as King Harald in Season 4, you may have spotted him in one-off roles in True Blood and CSI: Miami. But Franzén is not only an actor, but also an author, screenwriter, and director. He has already released three novels, and one of them, a semi-autobiographical book Above Dark Waters, was made into a film in 2013. 
---
Peter Franzen married his wife, an actress and singer Irina Björklund, back in 1996. You might have seen her starring alongside George Clooney in The American as Ingrid. The couple has a son, Diego, born in 2007. But, we don't know much about their life, because although Peter is quite active on Instagram, he mostly posts on-set pictures from Vikings…and only a few photos reveal his other favorite pastimes – like traveling and bike riding.
Jonathan Rhys Meyers as Bishop Heahmund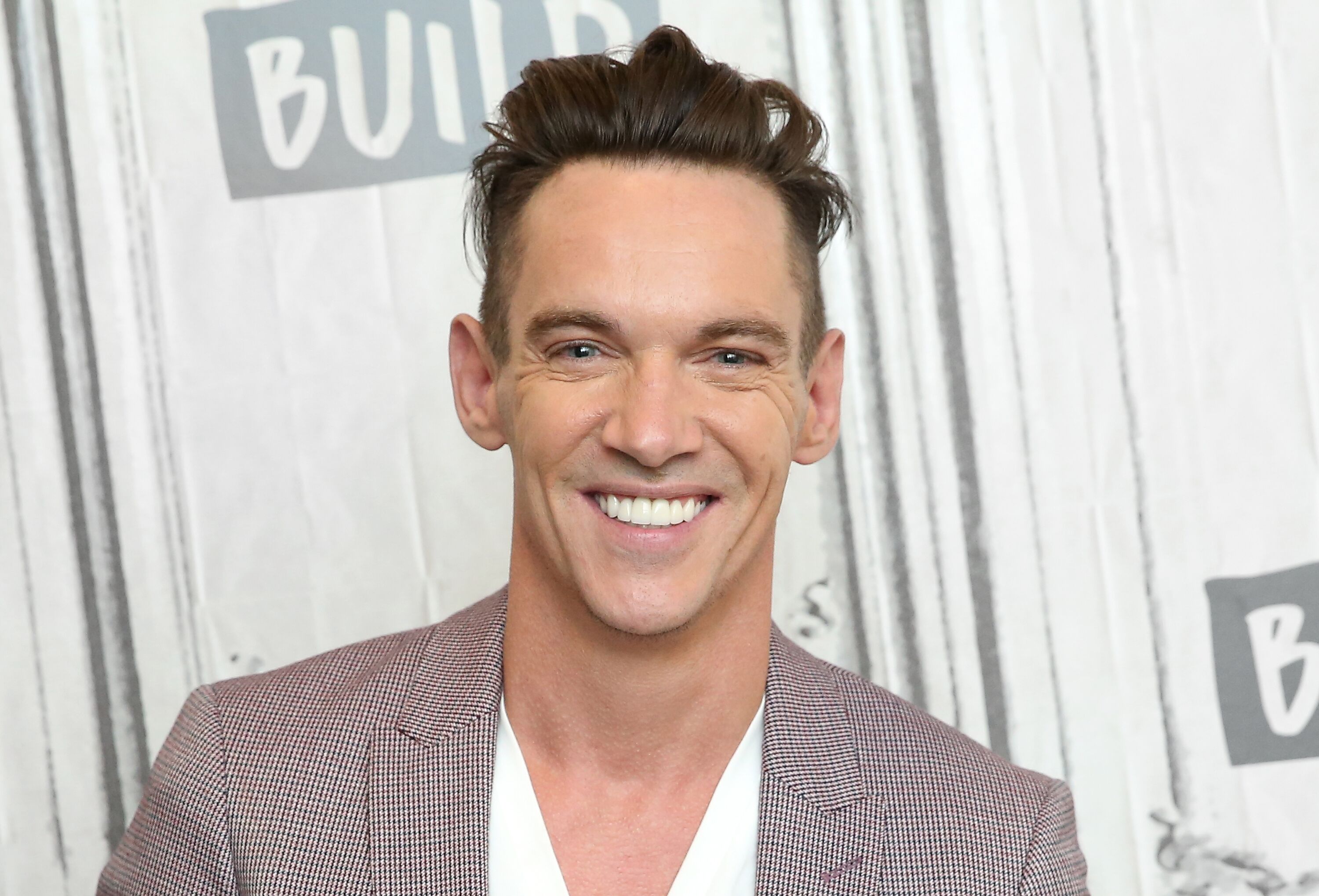 Unfortunately, Meyers will not be back on Vikings in Season 6 (oh, how could he? His character was definitely killed in the previous season). But we cannot help but include the warrior priest and his romance with Lagertha. And what do we know about his real-life partner?
---
The star of Vikings and The Tudors got officially married only recently, in 2016, to an actress and producer Mara Lane. Their son, Wolf Rhys Meyers, was born in December 2016. In an interview with The Times, Jonathan said that he thinks their marriage will last forever, because although they "have been through thick and thin together", she "knows how to handle" him. This surely includes Mara's support of her husband during some of his troubled times. Jonathan Rhys Meyers revealed that he never thought he would have children before he met his wife: 
"I was an actor and never thought I'd make a good parent. Thank God that Wolf mostly has his mother's traits."
---
Unfortunately, the Meyers lost their second child due to a miscarriage in 2017. Mara, who is an avid social media user, shared this news on Instagram in a heartbreaking post. Later, Jonathan added that "bad things happen and sometimes they come in battalions."
We hope that the bad times are finally over for Jonathan and Mara Rhys Meyers, and we will be able to share more happy moments with the couple and young Wolf, like this one:
Travis Fimmel as Ragnar Lothbrok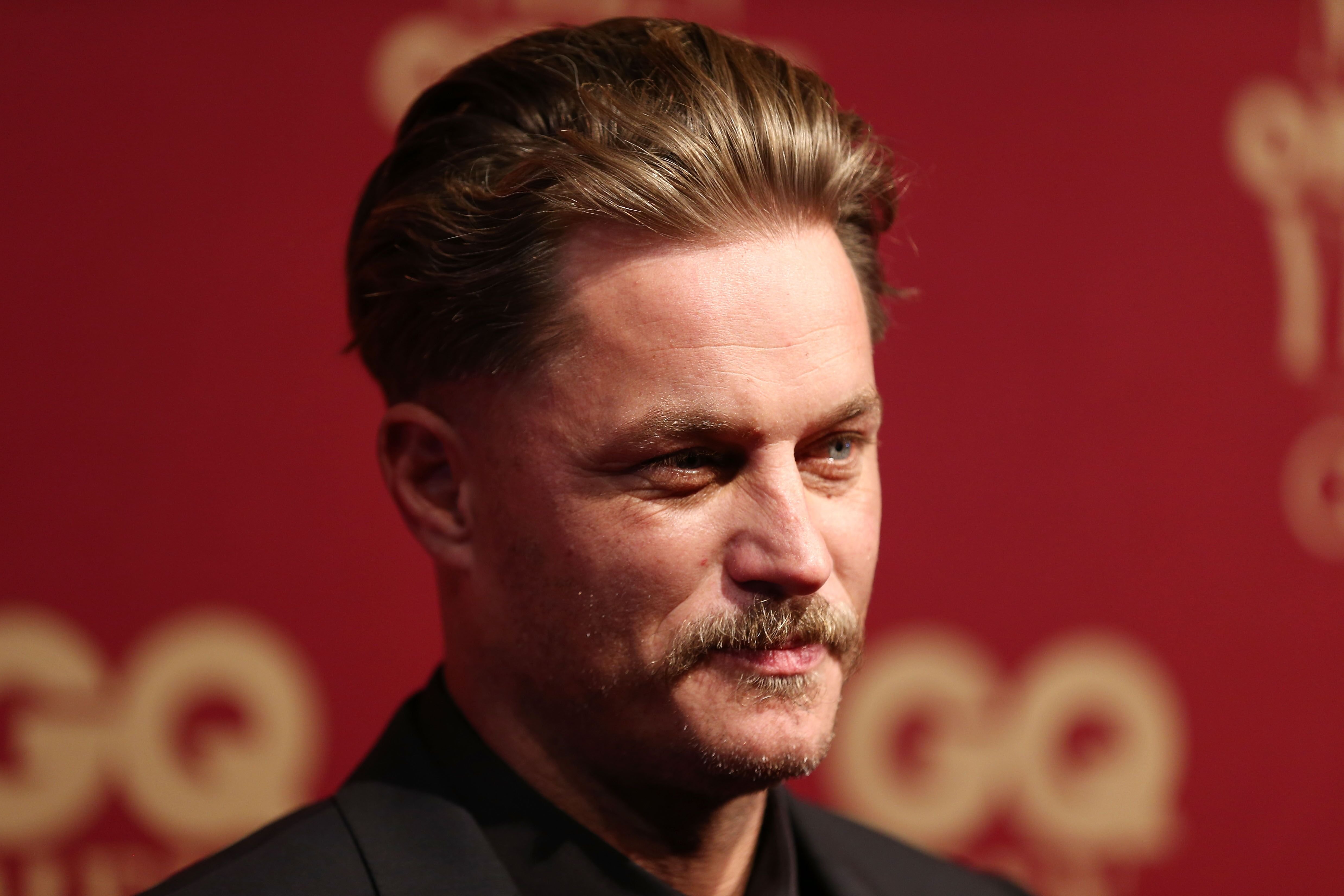 ---
Another character who is not on the show anymore, but we can't help remembering is, of course, Ragnar. What is Travis Fimmel currently up to, after Vikings? Travis seems to have been keeping himself busy from the moment he departed Vikings – and even earlier.
---
While still on Vikings, Fimmel took a lead role in the Warcraft movie. And this year an entire three films with Travis Fimmel are being released: an American heist thriller Finding Steve McQueen, a drama thriller Dreamland and an Australian war film Danger Close: The Battle of Long Tan. And although Fimmel enjoyed being in the homeland, Australia, in an interview with Collider he revealed that he enjoyed his time with Vikings:
"It was a great experience. I loved living in Ireland and got some really good lifelong friends from it. I wouldn't change a thing."
But, on the other hand, he doesn't miss Ragnar Lothbrok at all. As Fimmel himself explains, he's not "one of those actors that live and breathe the character, and take it home." So for him, it wasn't hard to say goodbye to his character.
---
But for us – it was really, hard! So where else will we be able to see Travis Fimmel next? Earlier this year it was announced that he will take on the lead role in an upcoming sci-fi drama series 'Raised by Wolves". But sadly, since then, there has been no reliable information about its shooting or release date yet. Apart from it, Fimmel is to appear in three other upcoming big-screen movies. So our all-time-favorite Ragnar is enjoying a successful professional life.
But what about his love life? Guess what? - Travis Fimmel is still single, and there's no sign of a girlfriend nearby! How come? Our guess is that he is Just. Extremely. Busy. And we cannot say we are not happy about that, can we?