Weird Spending Habits of Beyoncé and Jay-Z
Beyoncé and Jay-Z are one of the wealthiest couples on Earth. Their savings are beyond $1.2 billion. With such amounts of money, the hip-hop king and pop-star Queen Bey can afford literally everything. But crazy in love, they seem to be even crazier with spending millions. Find out in this article, how ridiculous the Carter family's everyday expenses can get!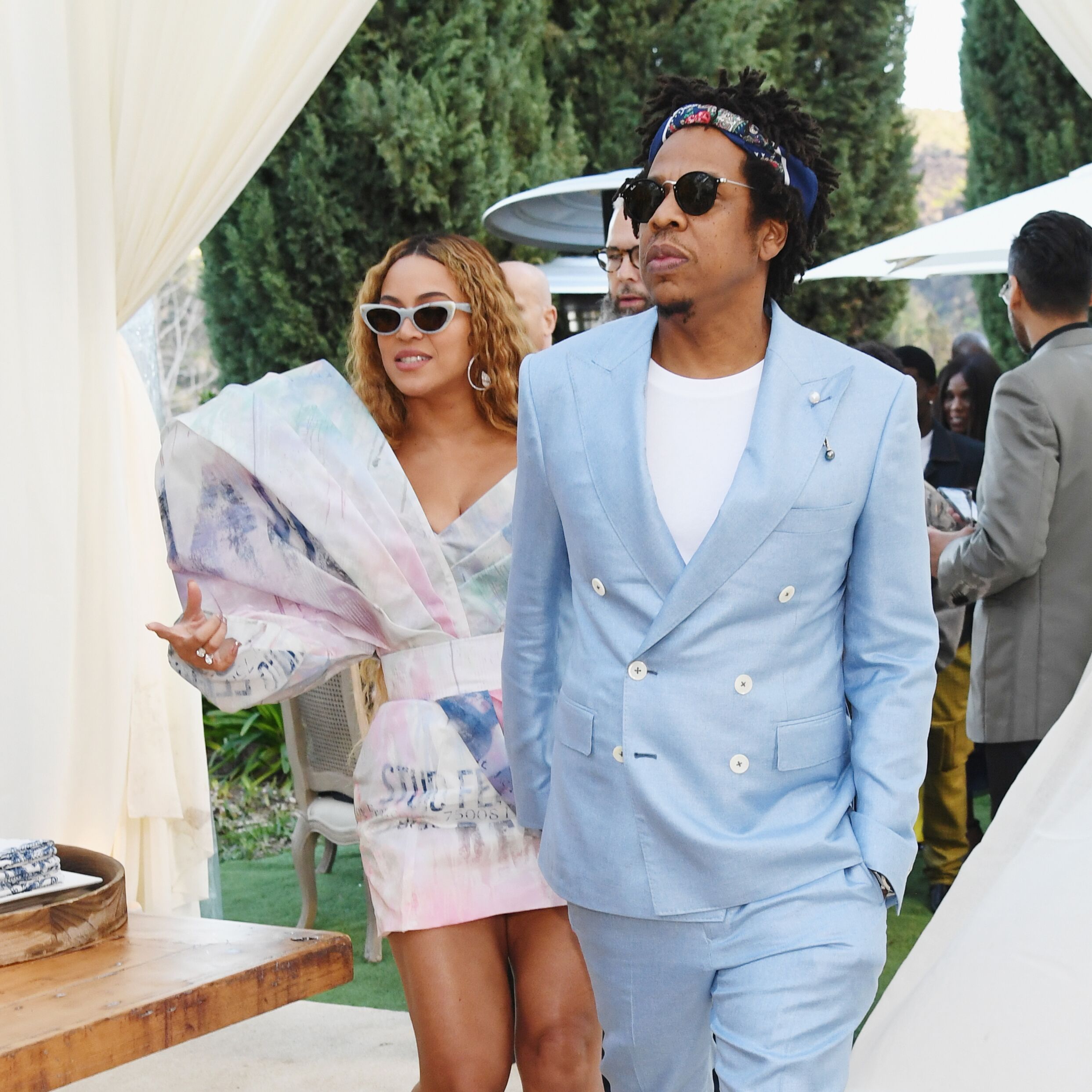 ---
Where do they live?
What home would you choose to live in if your family had $1.4 billion? Well for starters, we doubt you'd just choose one place. And so Beyoncé and her hubby bought: a "stash spot" in Brooklyn, which cost them $870 thousand.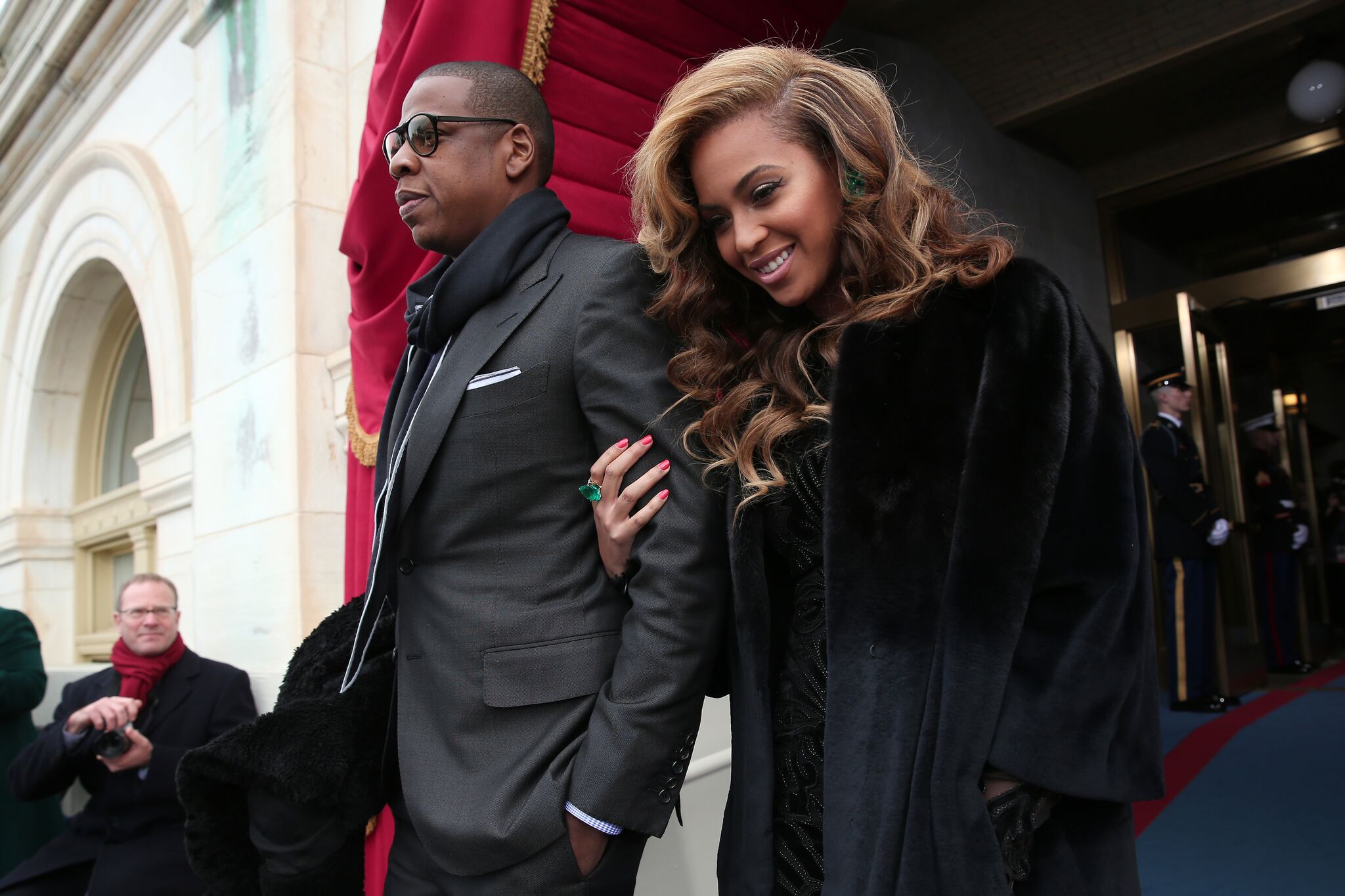 ---
Then the star couple decided they needed a loft in New York, so that cost them "a bit more" .... $6.85 million. But that was of course not enough for the celebrity family, so Queen Bey had her eye on one pretty mansion in LA.
The Carters didn't want to make a hasty decision, so they first rented a Malibu house, which took $400 thousand from their pockets every single month! After a while, the Crazy in love artists finally found a place of their dreams, which they were ready to buy - a $88 million dollar mansion.
---
Most of us can't even imagine how much that is! We'll try to make things easier for you. For comparison with $60 million, you could buy yourself a real Dracula's castle or a Premier League Football Team. The mansion is insanely lavish.
With 30,000 square feet of living space and six structures, - there is a place for everything: a recording studio, a theater, a spa, four swimming pools, a full basketball court, and separate staff quarters. What else would anyone want in a house, you might think to yourself.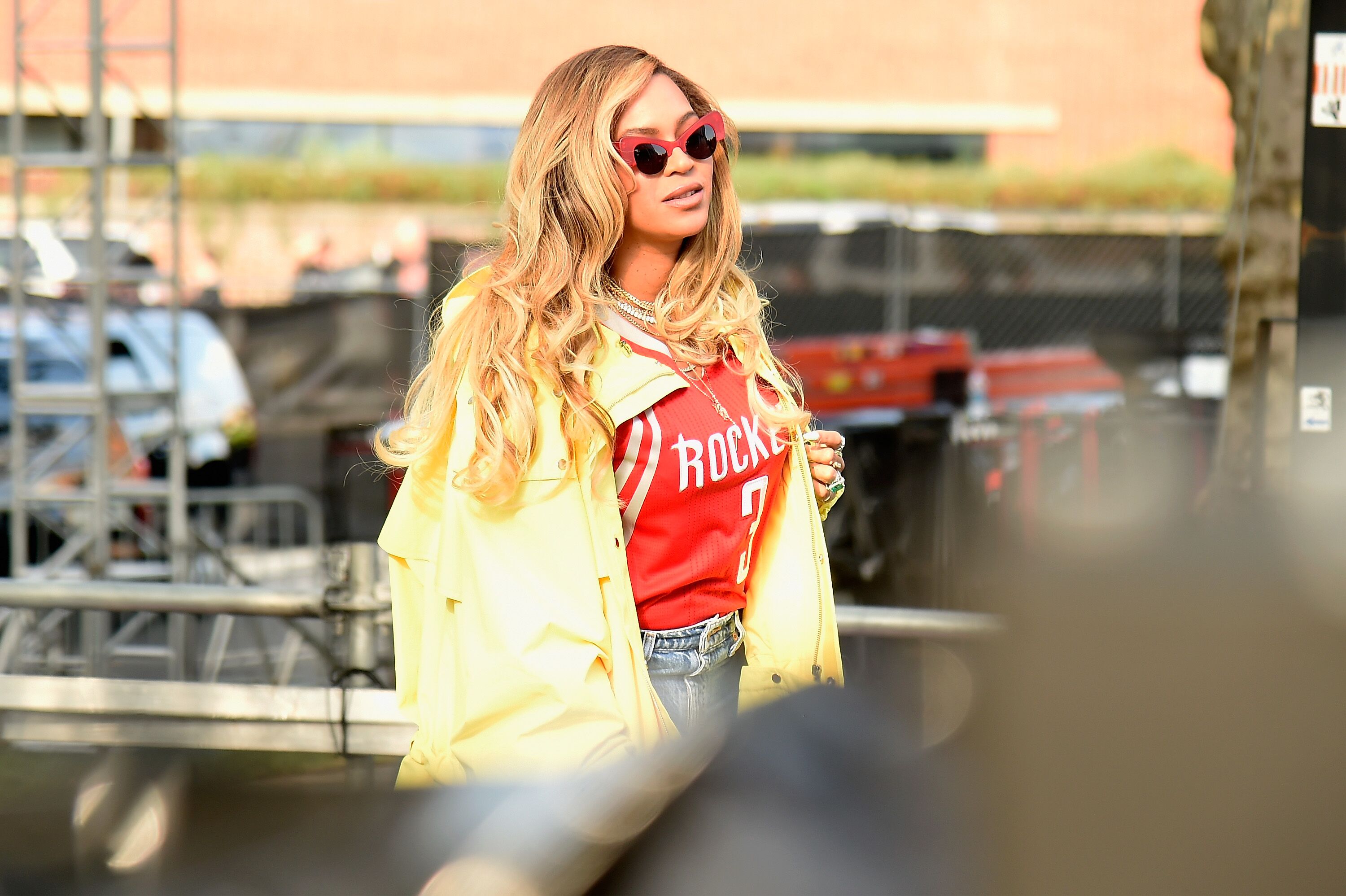 ---
But Queen Bey would not agree with you. For her, the property was missing a garage that would fit 15 luxury vehicles, as well as a motor court and an area for staff parking. More so, the pair bought another mansion in the famous Hamptons but this time "a little one", "only for" $26 million. 
---
Still, there was something missing in Jay-Z's life and he felt like a private island or two would fill that void. That is how the hip-hop legend got his $4 million-island in the Bahamas. And he fell in love with it.
He got so excited about the idea of a private island that the singer decided his wife and daughter should also have one! So another $8 million was spent and now Beyoncé owns a tropical piece of paradise in Thailand.
---
How do they travel?
How do you think they travel between those estates all over the US? With tickets, they bought on Black Friday? Better try a private Jet. But it did not happen because the family actually needed it. It was a gift! For a 10 year anniversary? Birth of a child? Marriage? Birthday at least? Nope! 
---
Beyoncé just ran out of options on how to congratulate her man... for Father`s Day! And a $40 million Bombardier Challenger 850 seemed like not such a bad idea. The most expensive Father's Day gift ever, we bet…
The Jet itself is almost another estate. There is a whole leather living room, a separate bedroom, two full bathrooms (you didn't forget we are talking about a plane, right?) and there is enough space for 16 people on the board.
To be fair, this is not an out of the blue present for Jay-Z, as he is interested in the aviation business. The rapper invested lots of cash into an app that allows you to hire a private jet called JetSmarter. You know, like Uber but a whole lot fancier. 
---
But on a daily basis, Beyoncé and Jay-Z use cars like everybody else. On a regular Monday morning, Jay-z rides his $670,000 Pagani Zonda to work and then switches to a $2 million Bugatti Veyron to visit his parents on weekends.
And if it is time for a family vacation they can always pile into their $1 million Mercedes van. Not a regular van, of course. This one was made especially for Beyoncé with very precise requests. One of them was to install hand-stitched Italian leather seats, in a special cream color with chestnut lining.
Plus, as usual, the star asked them to install a $150,000 sound system and a decent bathroom. The sea is also not a problem for the stars. They love to spend holidays onboard their superyacht Galactica Star. It costs roughly $900 thousand a week to charter and Beyoncé hasn't spared any money on that.
---
How do they care for their kids?
But those guilty pleasures are mostly for adults. So what happens when one of the wealthiest parents on Earth wants to take care of their children? Well, Blue Ivy was treated like a millionaire even before she was born! The thoughtful parents rented a birthing suite in upscale Lenox Hill for $1,700 per night.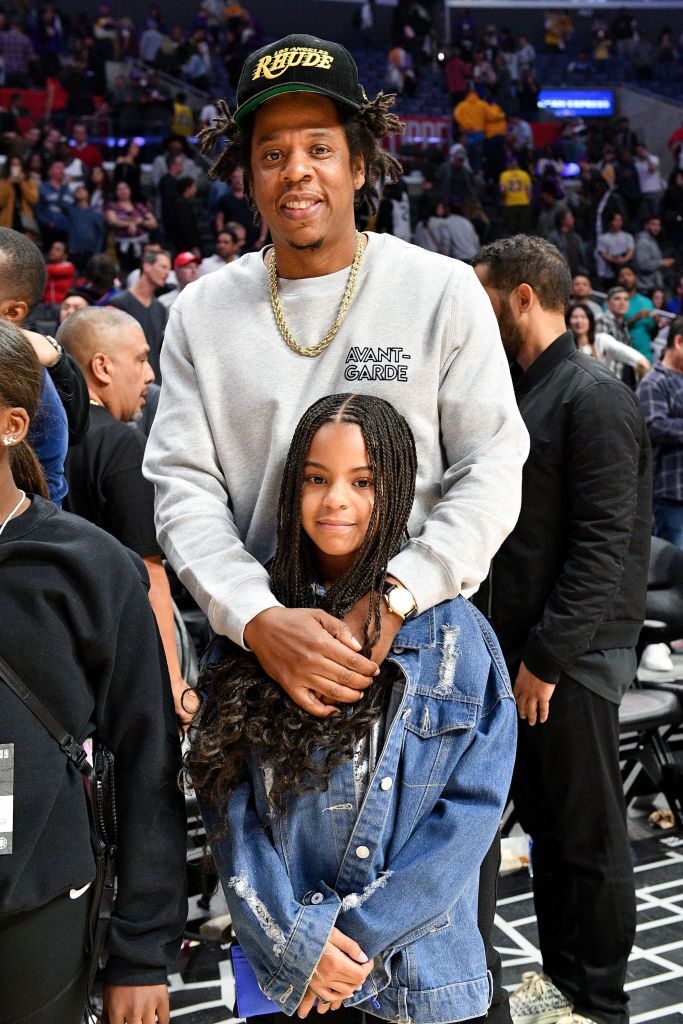 ---
And when the little princess was finally born the Carters spent a whopping $1.5 million for baby accessories. The list includes only the necessary things: a Swarovski high chair, a $50,000 stroller, and... a solid gold rocking horse.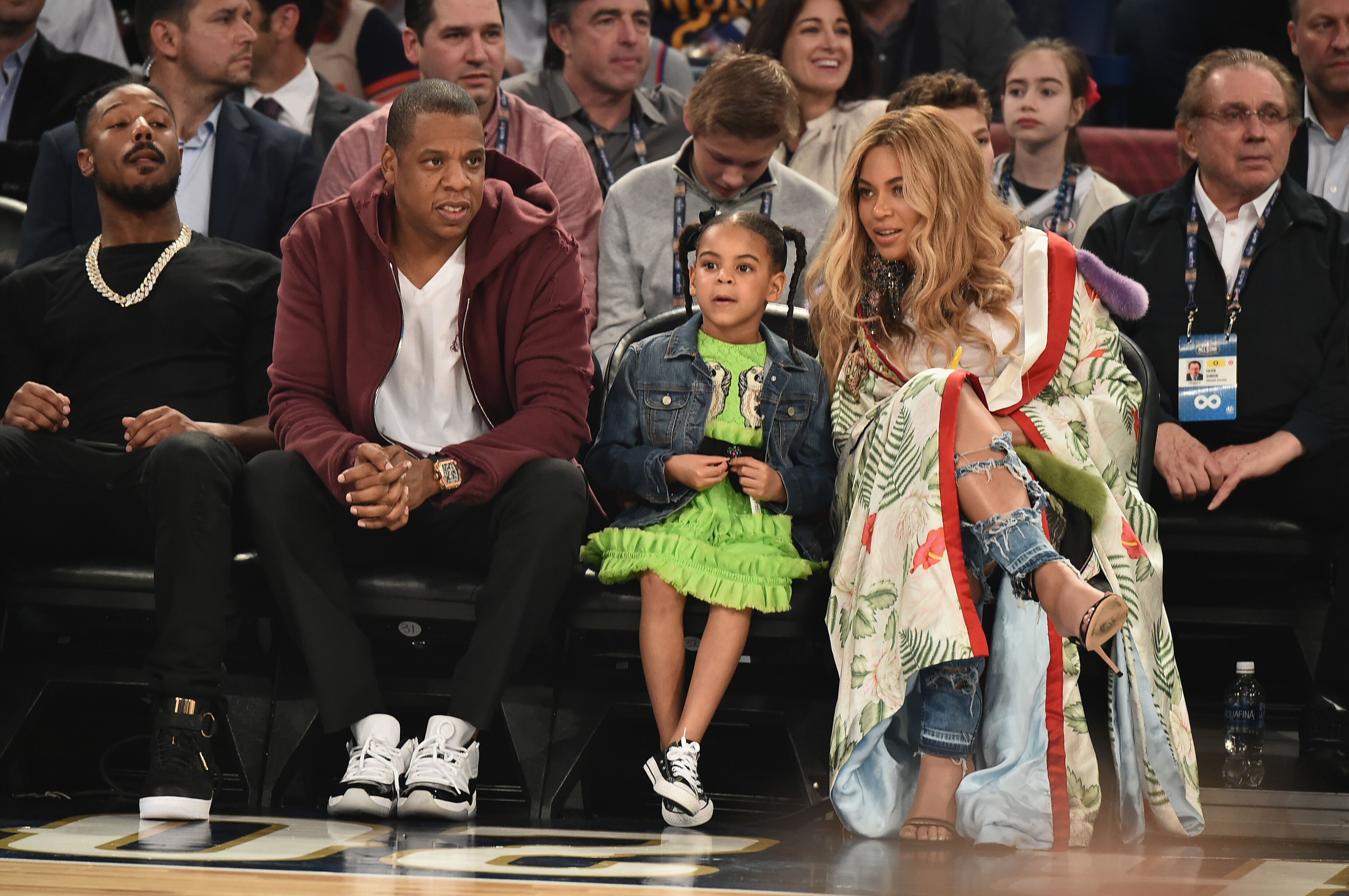 ---
For her first birthday, her parents did decide to present their girl with something more usual, like a barbie. But not a usual kind. More like the $80,000 diamond-encrusted kind. And of course, there was a party with a $2,000 cake and over $33,000 worth of toys and jewelry.
If you thought that was a bit too much for a child, look at the outrageously expensive things Beyoncé and Jay-Z bought for the birth of their twins! They probably thought: ok, we already have a gold rocking horse... what else golden can we get for our twins? Hm, what about bassinets for babies?! Voila! Here it is.
The couple splashed nearly $85k on matching gold bassinets for the little Sir and Rumi. Seems everything in the newborns' lives costs a fortune. Even their first Instagram pic with their mom is something that brought them a lot of income. In the very first 30 minutes, the post got a record 700,000 likes! And today it has more than 10 million likes.
---
With all the publicity, crazy money and pressure that the kids receive, Beyoncé teaches her children how to deal with that while remaining a strong and independent human being. She shared her vision with Vogue: 
"It's important to me that they see themselves as CEOs, as bosses, and that they know they can write the script for their own lives - that they can speak their minds and they have no ceiling."
We're curious to see what kind of careers the kids will follow when they're all grown up. But right now, it seems that one of them has already become a Diva. With $10k dresses from the famous kids' haute couture artist - Mischka Aoki, Blue Ivy is already as stylish as her starlight mom.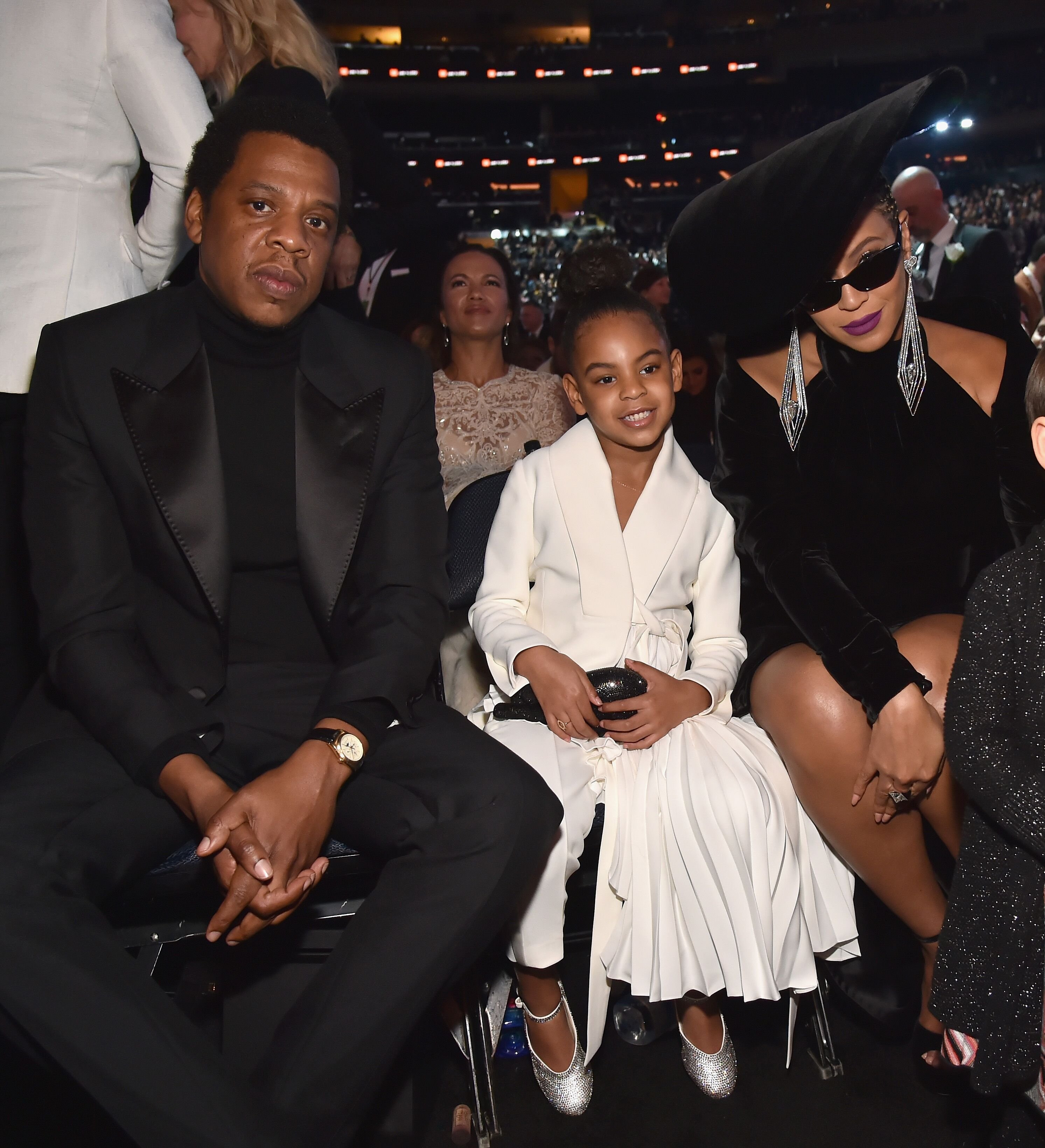 ---
How do they spend their free time?
We already know how the Carters live and what presents they buy, so the following question is - what does this extremely wealthy family do in their free time? Oh, well, the duo is classic romantics and Paris is one of their favorite destinations. 
---
Last time they visited the city of love the couple stayed in a two-story penthouse suite at the Hotel Le Meurice with a view of the Tuileries Garden. The suite, of course, includes a private kitchen, a glass-enclosed dining room, and an enormous private open-air terrace. Sounds expensive right? You bet it is. The paradise place costs a jaw-dropping $20,000 per night! 
---
During their stay in Paris, the musicians not only brought a hell of a lot of money to the hotels and restaurants, the couple helped to increase local museum attendance! Jokes aside! Thanks to Beyoncé and Jay-Z, the Louvre broke their visitor record. As you might remember, the duo shot their music video in the Louvre.
For that, The Carters rented out the entire museum! And according to The Guardian, that definitely made an impact on the popularity of the place. 10.2 million people visited the Louvre in 2018, which beat the previous record of 9.7 million visitors set back in 2012!
---
A few words about their style...
Alongside the traveling expenses, millions are also spent on looks and accessories. Have you ever noticed how Jay-Z's hair looks like? Probably not...but you'll probably be surprised to know that his not so remarkable hairstyle costs a fortune and not because of the services itself! Jay-Z has one of the most famous barbers in the world.
---
The man is known as Johnny Cake and his job is to be available whenever Jay-Z decides to ring him. Johnny Cake cuts the hair of other world-famous rappers like Kanye West and Tyler the Creator. The funny thing is that the barber is still quite overwhelmed and a bit confused with his own popularity:
"It's dope that people are willing to pay for my expenses and my daily rate to fly me out for a haircut. It's crazy ... It's a blessing and still to this day I'm very humbled when I get those calls."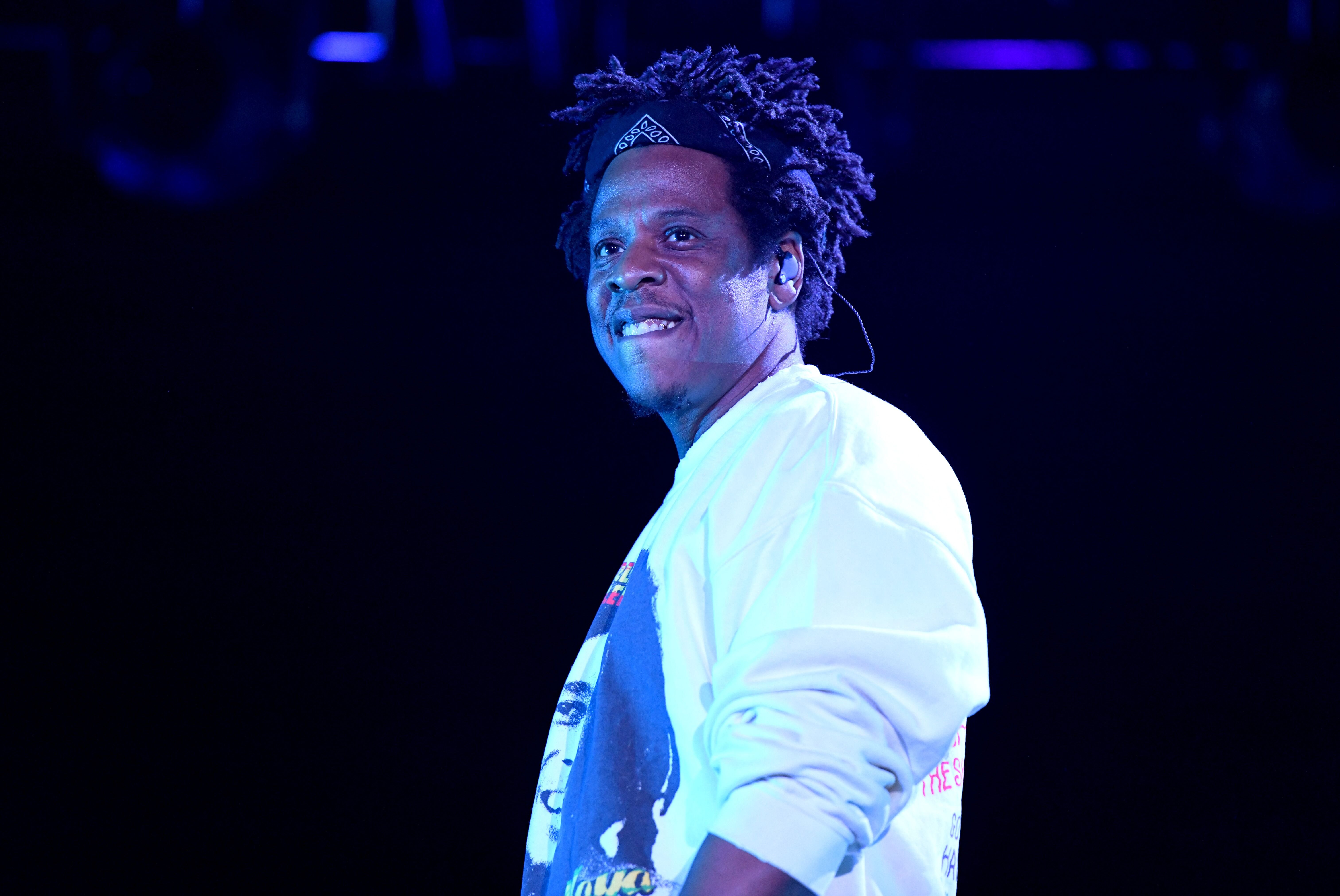 ---
Anyhow, Jay-Z is not stingy on Johnny Cake`s services. And there's no doubt that Queen Bey shares the same lavish attitude towards her looks. Even her eyelashes cost quite a fortune! According to Hello! Magazine, Beyoncé rocks $60 mink eyelashes. $60 dollars?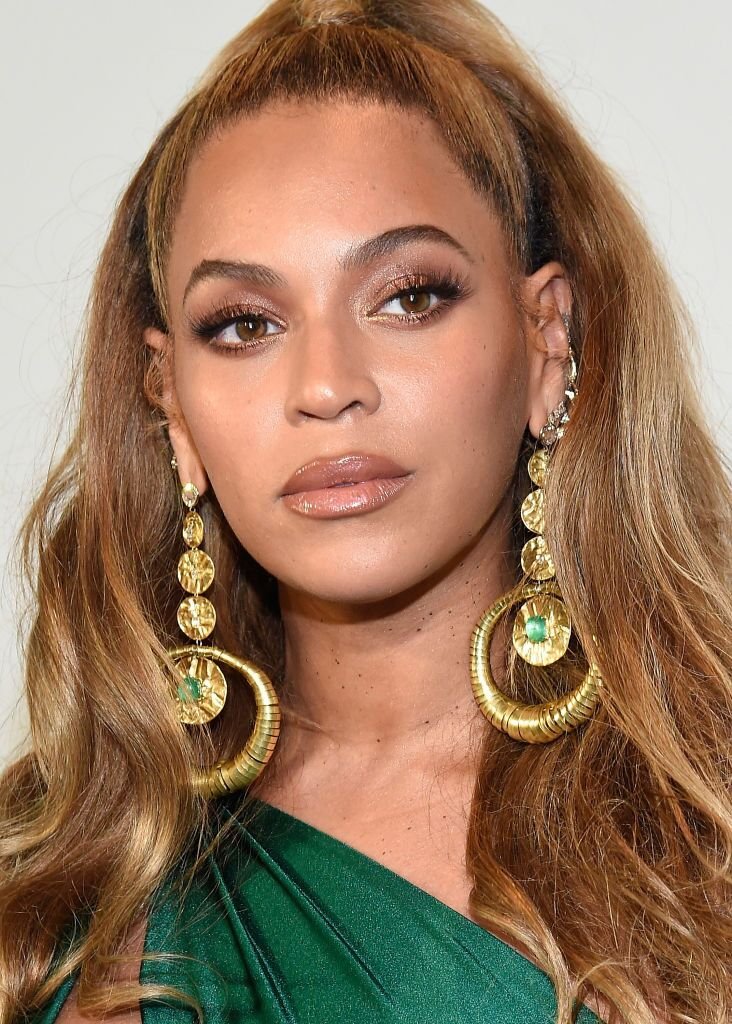 ---
Sounds ridiculous compared to what she usually spends... But, you're missing one tiny detail. Beyoncé doesn't reuse those eyelashes. And in case she uses a fresh pair daily, that small amount day - adds up to $21 thousand a year! So you can imagine how expensive her whole look might be. 
Take for example her pearl-dress she wore at the 2016 Gala. It was a Givenchy dress made out of organic latex and each pearl on her gown was rumored to cost at least $8,000. If that's true, then that would put Beyoncé's look at well over $300,000.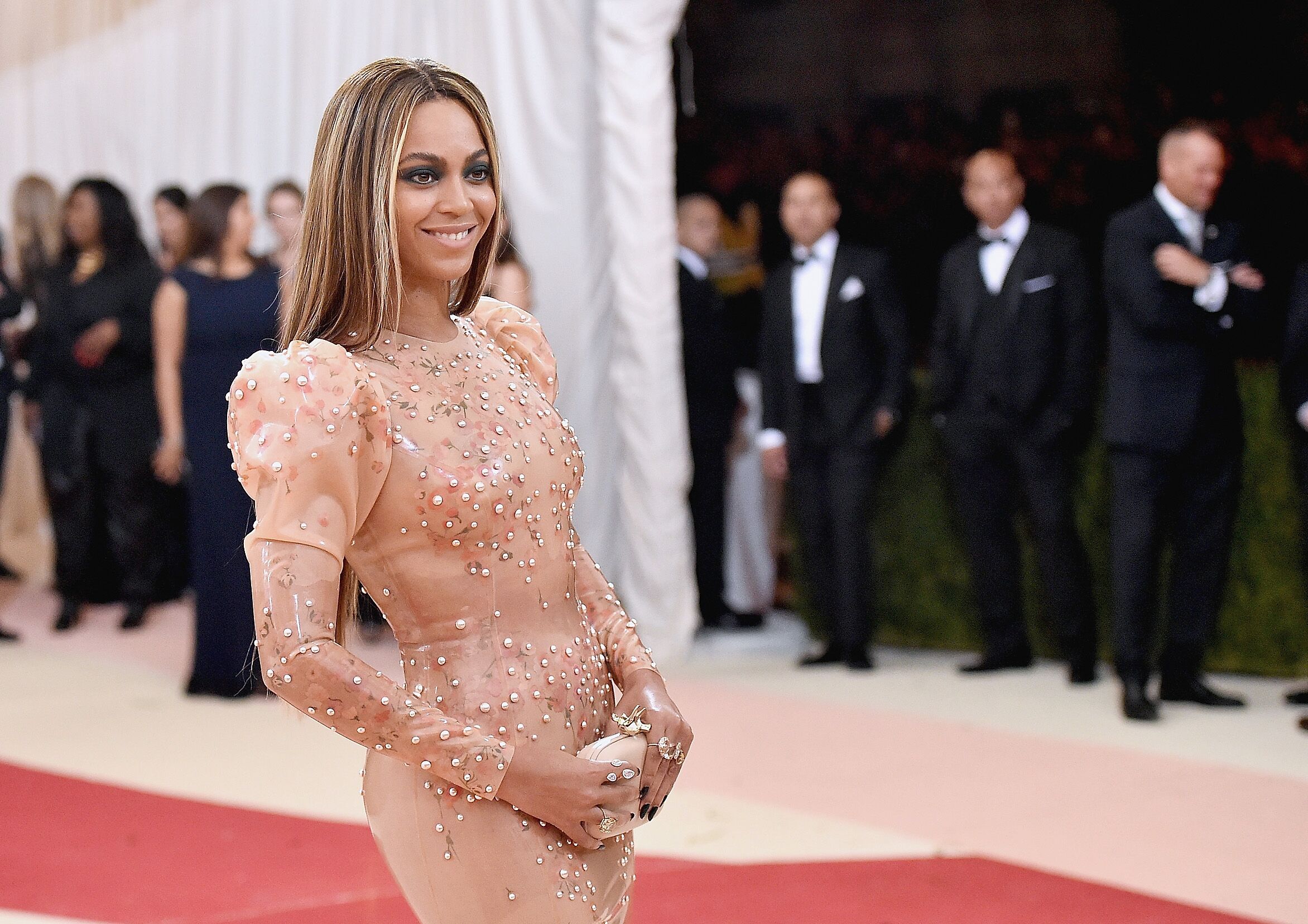 ---
And during her pregnancy with twins, we saw her doing a couple of maternity photoshoots. Turns out, that Queen Bey's maternity wardrobe is estimated to have cost more than $50,000. And those sums don't seem to bother the singer, as she even spends thousands on her plane-wear…
It may appear as a casual look but in reality, her Dior over-the-shoulder bag is the cheapest item costing $660 the most pricely item here, were her Saint Laurent boots, which cost over $3000. And what's the life of a millionaire without a decent party. And oh boy, The Carters sure know how to party hard.
---
What do they eat and drink?
According to People magazine, when Jay-Z had his Watch The Throne release party at Miami, he reportedly spent $250,000 solely on champagne! At another crazy party at Atlanta's Club Reign, the couple spent $100,000 for only VIP-guests booze. That included gold-bottle Ace of Spades champers and bottles of D'usse.
---
When Beyoncé and Jay-Z are not hosts, they're usually enjoying drinks and meals at the most prestigious restaurants. One famous New York restaurant is one of their favourite. This is the place, where members of The Rolling Stones, former US presidents, and even the pope once visited.
And though some of the musicians` expenses sound ridiculously expensive, the two have certainly earned it. Both of the artists work harder than you can possibly imagine.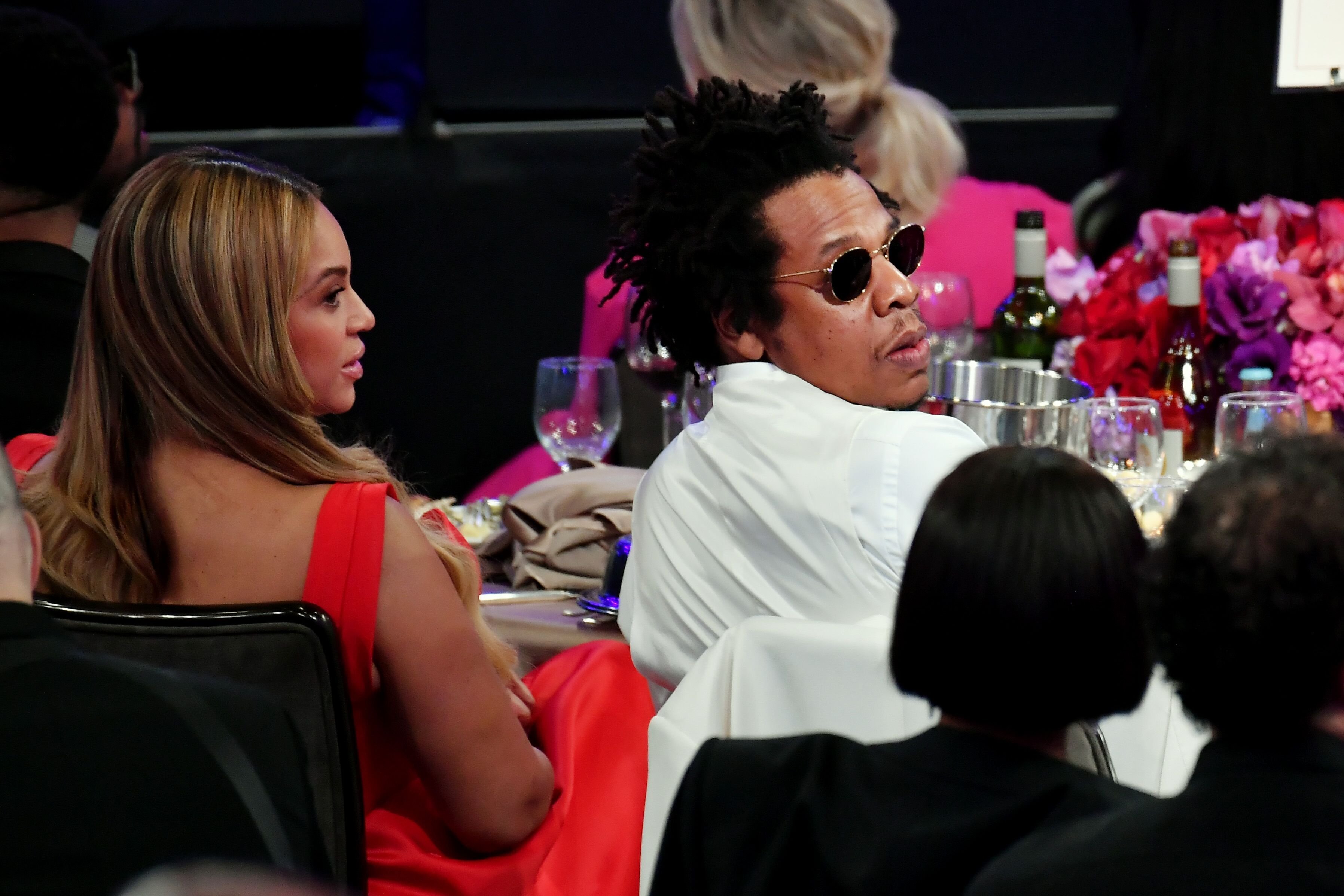 ---
Do they know the cost of money?
And they truly know the cost of money. Since both artists have humble beginnings. Jay-Z grew up in a housing project in Brooklyn and Beyoncé was born into the family of hairdresser and sales manager in Texas. Through talent and hard work, they reached the top but they never forget to give back.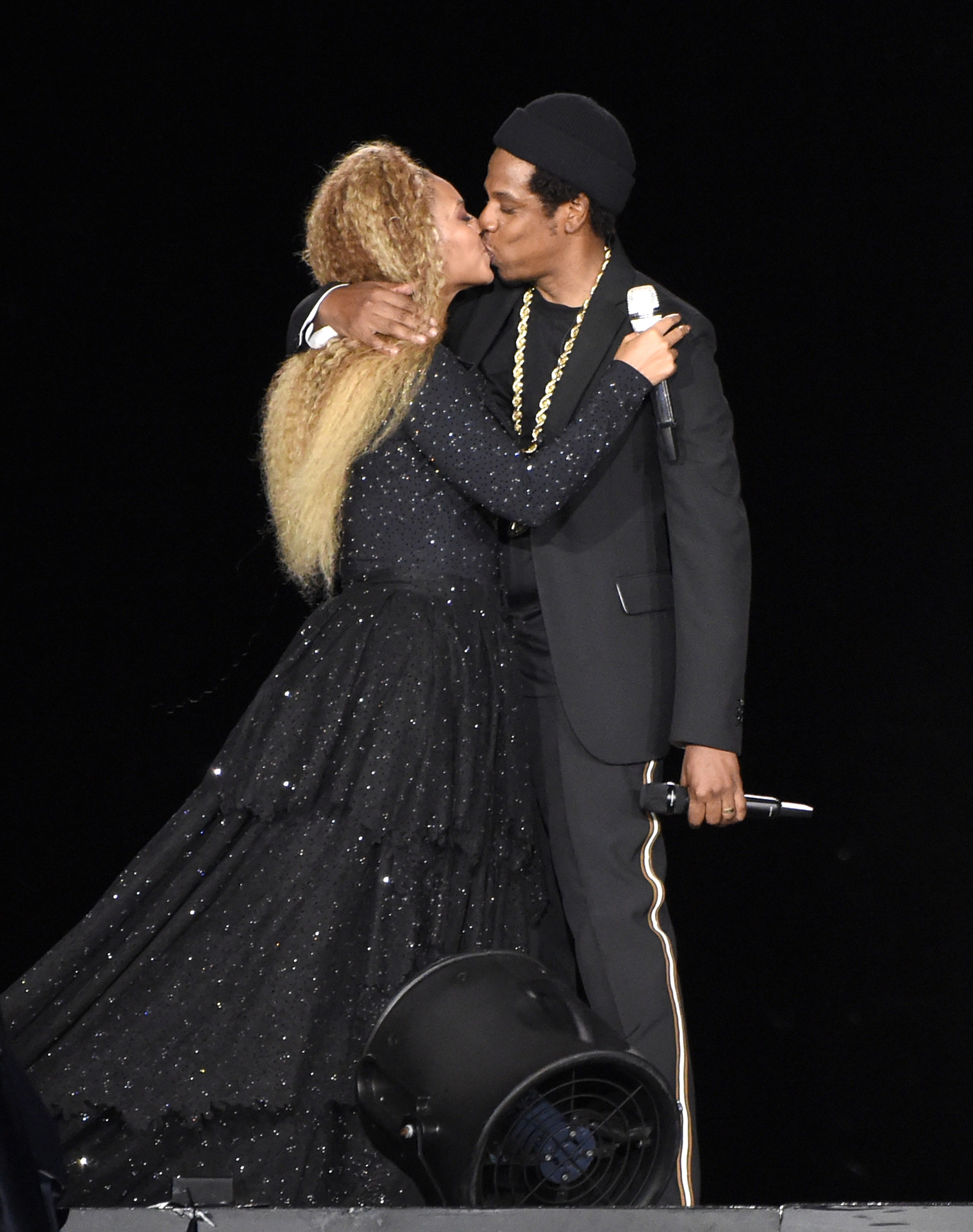 ---
Recently she announced a donation of $100 thousand to four historically black colleges and universities. After Hurricane Katrina, Beyoncé co-founded the Survivor Foundation to provide transitional housing for victims and contributed $250,000 to the project. Jay-Z's from his side organized a gala that brought in more than $6 million for the Shawn Carter Charity Foundation. Inspiring, isn't it?