9 Details That Are Hard To Ignore On That '70s Show
That '70s Show aired for more than 20 years ago and lasted for 8 years. Although the fictional characters spent just 3 years in this series, the cast devoted to it lots of time and energy. So it's no wonder that during this period there were some difficulties and argues on the set of That '70s Show.
Why has Topher Grace left the show and where has Lisa Robin Kelly disappeared?  What were Mila Kunis and Ashton Kutcher's relationship really like during That '70s Show? And the main question - why was the show closed? We'll give all the secrets of That 70's Show actors away!
1. Topher Grace couldn't stand his colleagues?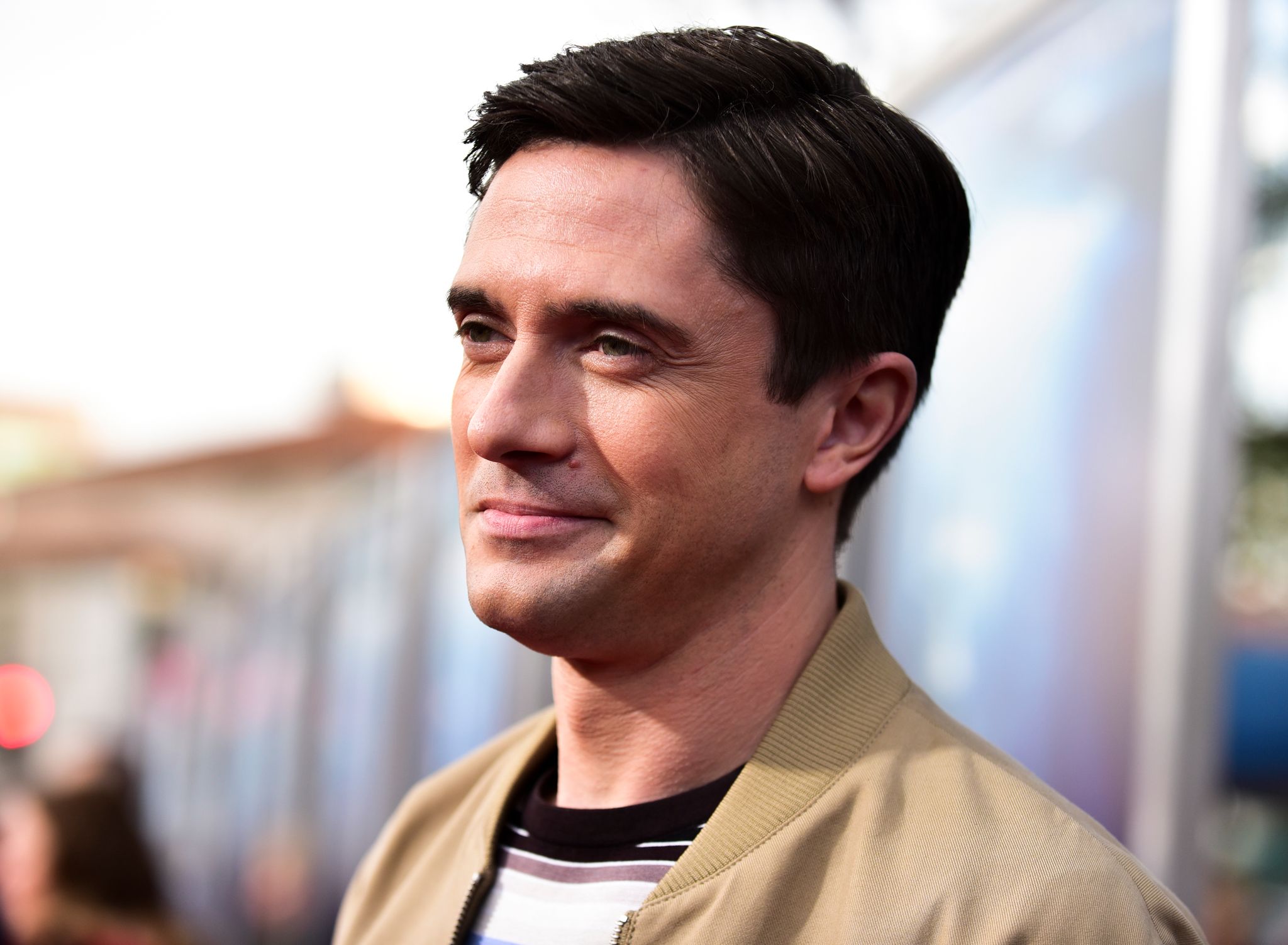 ---
According to E! True Hollywood Story, it was this actor's character, Eric Forman, who was meant to be the leading one. If you watched the show attentively, you probably noticed how many references to this there were, and how many episodes were focused on Eric and his family? 
When the showrunners analyzed the audience's reaction to the leading characters, many storylines were changed, and other characters became the center of attention. The rumors are Topher Grace didn't like it that much and his relationship with the rest of the cast got worse. But did it, really?
---
The audience loved geeky Eric Forman, and his departure from the show after season 7 wasn't the happiest thing for many fans. Although his departure wasn't connected to him arguing with anyone or not standing his colleagues. Grace simply wanted to go on to movies, and work on That '70s Show took so much time that he just couldn't balance both. As a result, the actor left the project and got straight to the set of Sam Raimi's movies, Spider-Man.
Topher got the role of his favorite character ever, Eddie Brock/Venom. Unfortunately, the actor became a part of the franchise at its decline, and as you know, the third Spider-Man movie became the last one. However, despite the movie's failure, it was That '70s Show that allowed Topher to choose projects without thinking of the salary.
---
We don't think he had any negative attitude to his colleagues or show, as recently he's told US that he wouldn't mind starring in a reunion.
"I would do [a reunion] for sure because that was a very wonderful time for us. We were all very close, having that experience every single day with each other..."
2. Where did our favorite character go?
Do you remember Leo? How could one not fall in love with this charming hippie? And just think of his unique approach to business? Leo evolved into a father figure for Hyde despite his easy-going nature and blasé attitude. So why did he disappeared after season 4 of the show and got back only for the last 2 seasons?
It wasn't the idea of Tommy Chong who played Leo and wasn't even the producers' will! The actor was arrested and not only did he have to pay the fine of $20.000 but also had to go to jail. When he got back, the showrunners of That '70s Show welcomed Tommy back. And in season 8 he even got promoted to a starring character! That was the time when Ashton Kutcher left the project, and the producers decided that Leo could partially replace Kelso.
3. Some weren't that lucky...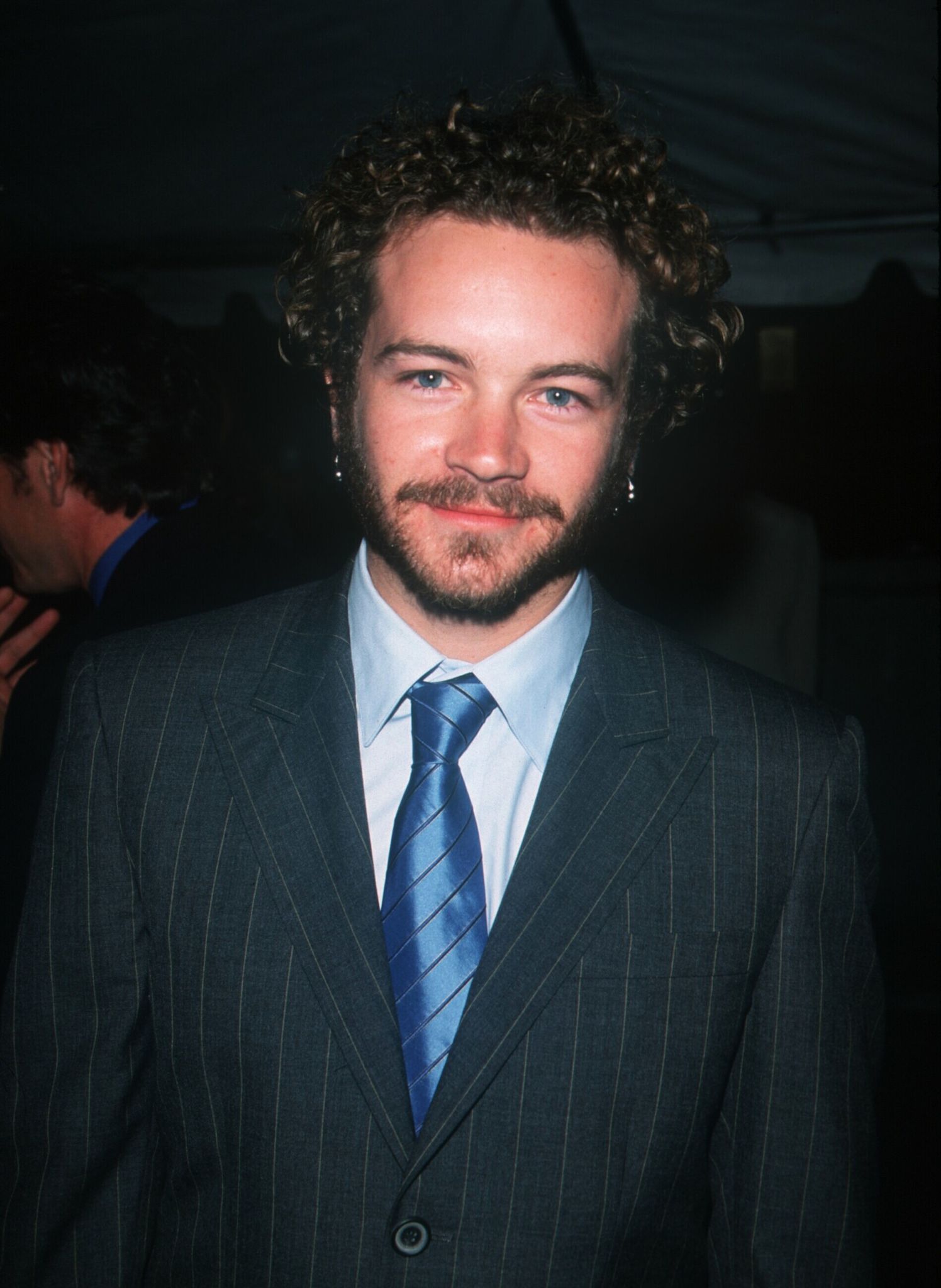 ---
Danny Masterson and Ashton Kutcher are great friends in the real world, and they starred together in That '70s Show and in Netflix's hit, The Ranch. If you haven't watched the second show, then you don't know that in The Ranch, the character Rooster was one of the most favorite ones before Danny got fired. Fans are still waiting on Masterson to come back, but the actor got into such a big scandal, that he probably won't be getting any job at all.
4. Did anything happen between Mila and Ashton on the set?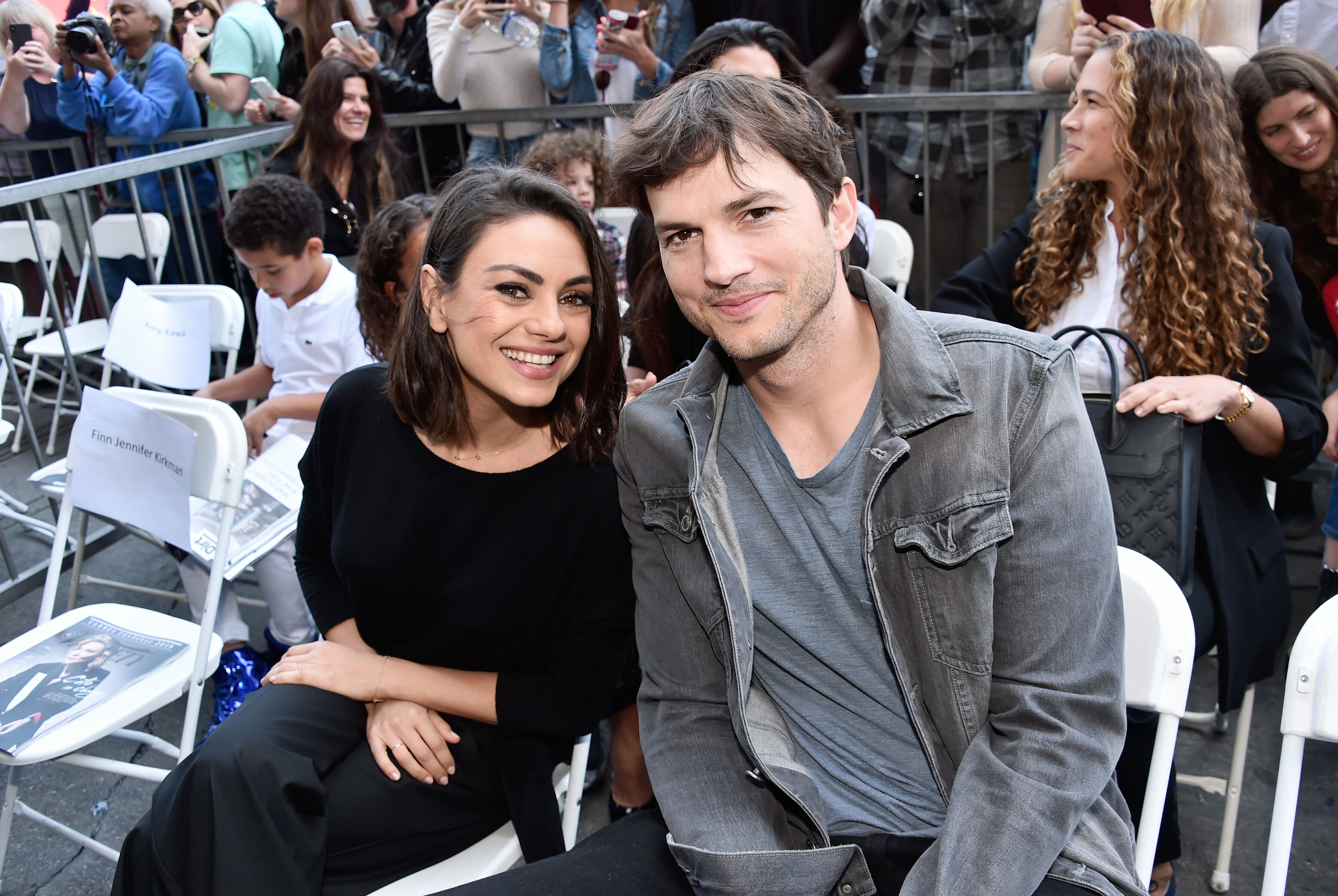 ---
Today Mila Kunis and Ashton Kutcher look like a #coupleofcentury and many fans wonder if there was something happening between the actors at the time of That '70s Show? Ashton is 5 years older than his wife, so when the show started, he was 19, and Mila was...14! When Mila was asked how old she was, she almost didn't lie when she said she'd turn 18 soon. She just didn't mention when.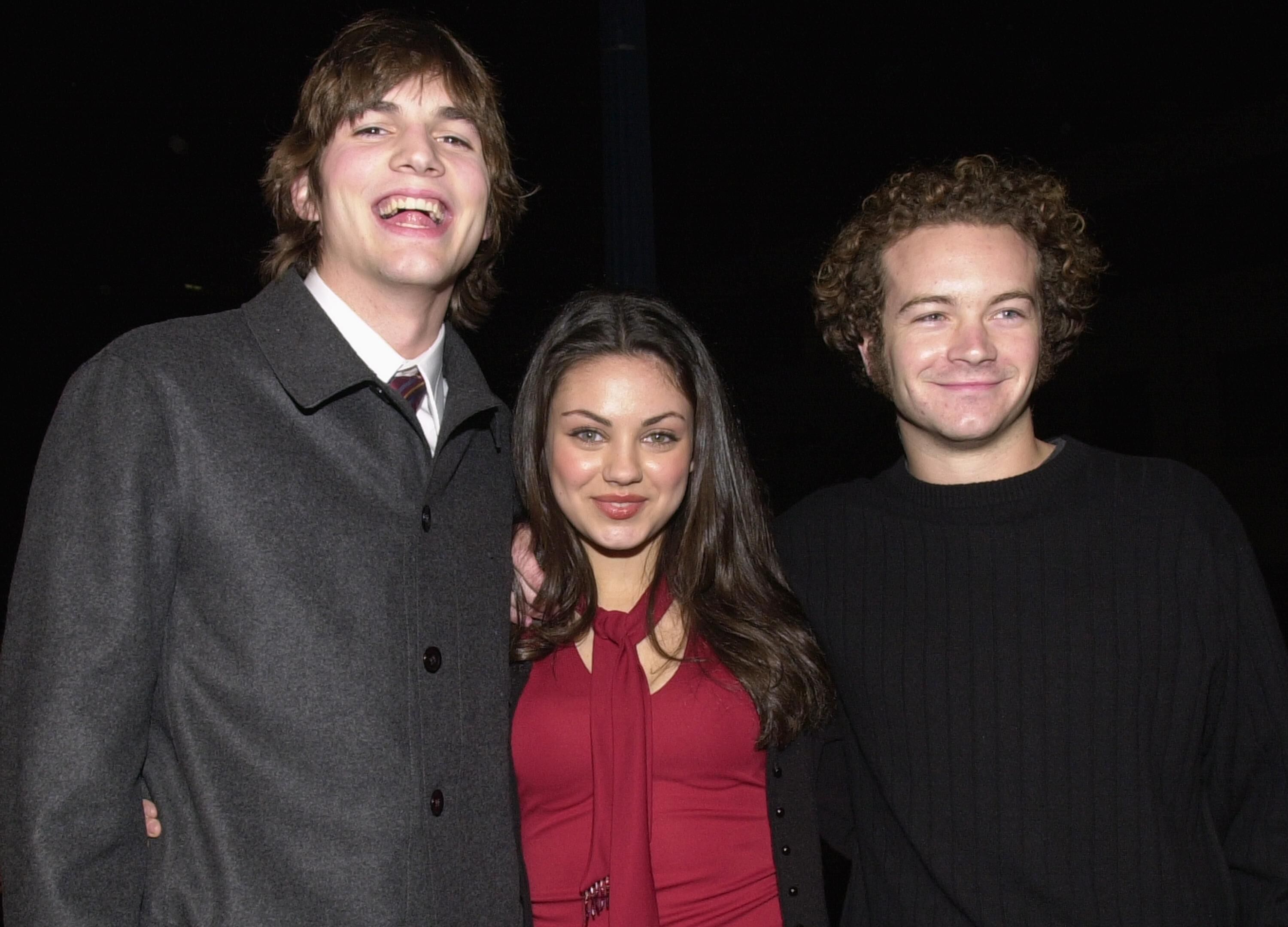 ---
Of course, the truth came out later and people couldn't stop telling the actress how young she was. But actually, Mila was portraying a character the same age that she was! And even though there was nothing romantic between her and Ashton who was portraying her bf, their relationship was very touching. Ashton Kutcher admitted on The Howard Stern Show that he would do her chemistry homework for her and drive her home from set. And their kisses were something very weird for him!
"It was really weird," he said of kissing Kunis on the show. "I was like, 'Isn't this illegal? Like, am I allowed?' ... It was really awkward, cause I'm like a 19-year-old kid ... She was 14! She was like my little sister."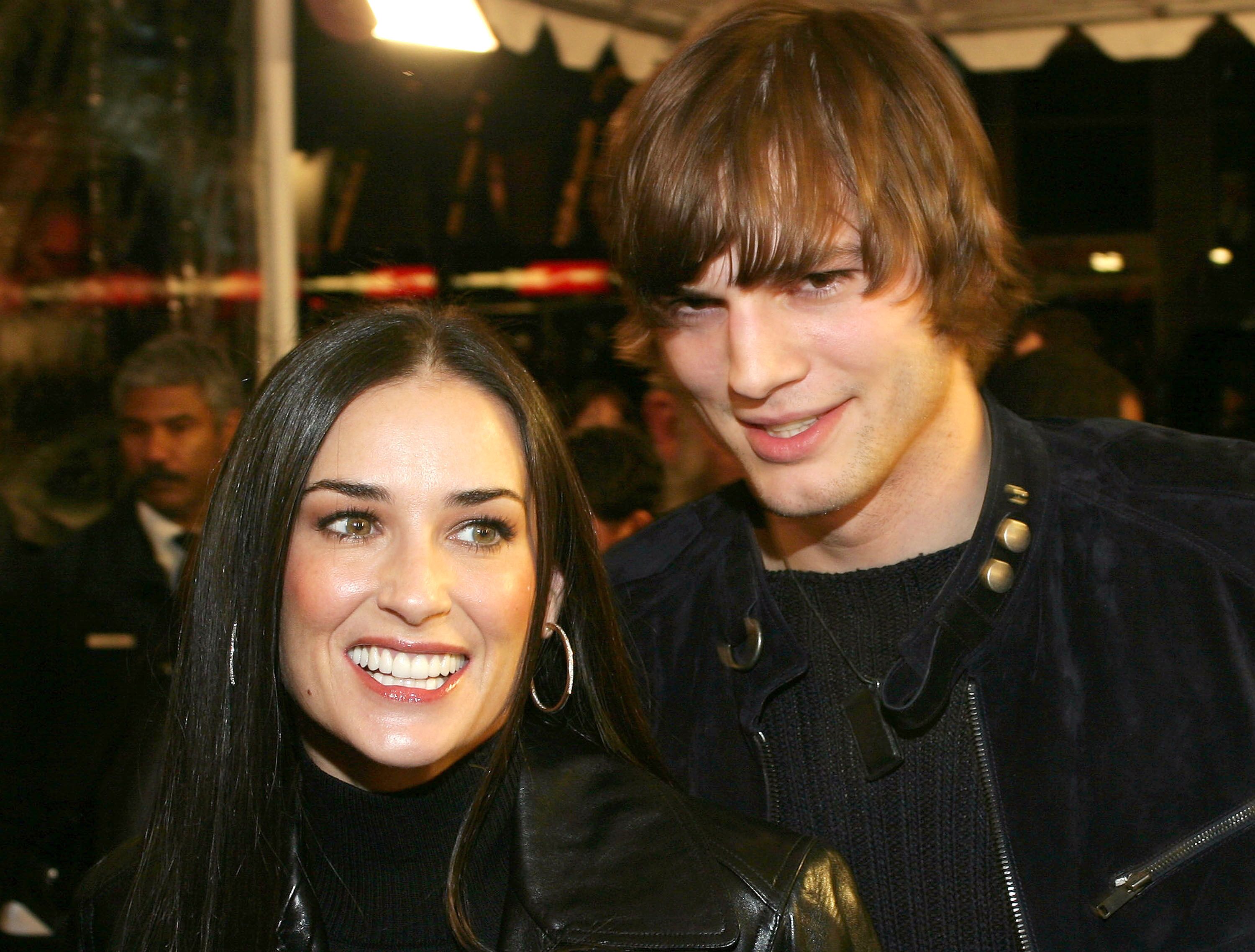 ---
We should also mention that during the shooting Kutcher dated plenty of women, and by the time the show was over, he was already married to Demi Moore. So nope, there was nothing but a friendly relationship between Mila and Ashton back then!
5. Where did Laurie Forman and Midge Pinciotti disappear?
Despite the fact that we are talking about the actors from one of the funniest sitcoms in the world, this story is terribly sad. When Lisa Robin Kelly got a role in That '70s Show everybody thought that her career was just starting. She received a number of offers to star in movies and TV shows and looked just like a dream came true.
But then something happened during season 3, in the end of which our favorite Laurie Forman was kicked out of the show. They tried to get the actress back in season 5, but everything went wrong again, and she got kicked out for good, with Christina Moore replacing her. This was just the beginning of the end.
After leaving That '70s Show, Lisa Robin Kelly didn't work on many projects and kept getting in trouble. She'd been arrested a few times, but in an interview, she admitted of dreaming of getting back to the industry. However, her dreams weren't meant to come true… After 42-year-old actress, Lisa Robin got married to 61-year-old Robert Joseph Gilliamб her life took a turn for the worse. In 2013 Kelly passed away in Pax Rehab House. 
Another actress left the project due to personal reasons. Tanya Roberts portrayed Midge Pinciotti on the series. Her character left when she grew tired of her marriage and wanted to expand her horizons. In reality, the actress left the project because her husband got sick and she wanted to spend as much time with him as possible. After 5 years her husband, Barry Roberts, passed away, and the actress decided to quit her acting career.
6. Joseph Gordon-Levitt's almost got into history!
---
Although the actor appeared as Buddy just one time, many fans remembered him well. What we thought was that Buddy Morgan would become a permanent character as... Eric Forman's love interest. Unfortunately, the audience wasn't impressed by the love line of these two characters, and Joseph Gordon-Levitt left the project right after one episode!
However, Buddy wasn't appreciated just for his potential relationship with Eric, but also for his character.
The scriptwriters wrote to him to fit the gang and balance the other characters. Buddy might have appeared in just one episode, but he and Eric were definitely something to remember, as their quick awkward kiss at the cinema was actually the first gay kiss on North American TV! Many years after that, Joseph Gordon-Levit admitted that he's proud of being a part of history, even though Topher Grace is an awful kisser.
7. Heartbreaker Wilmer Valderrama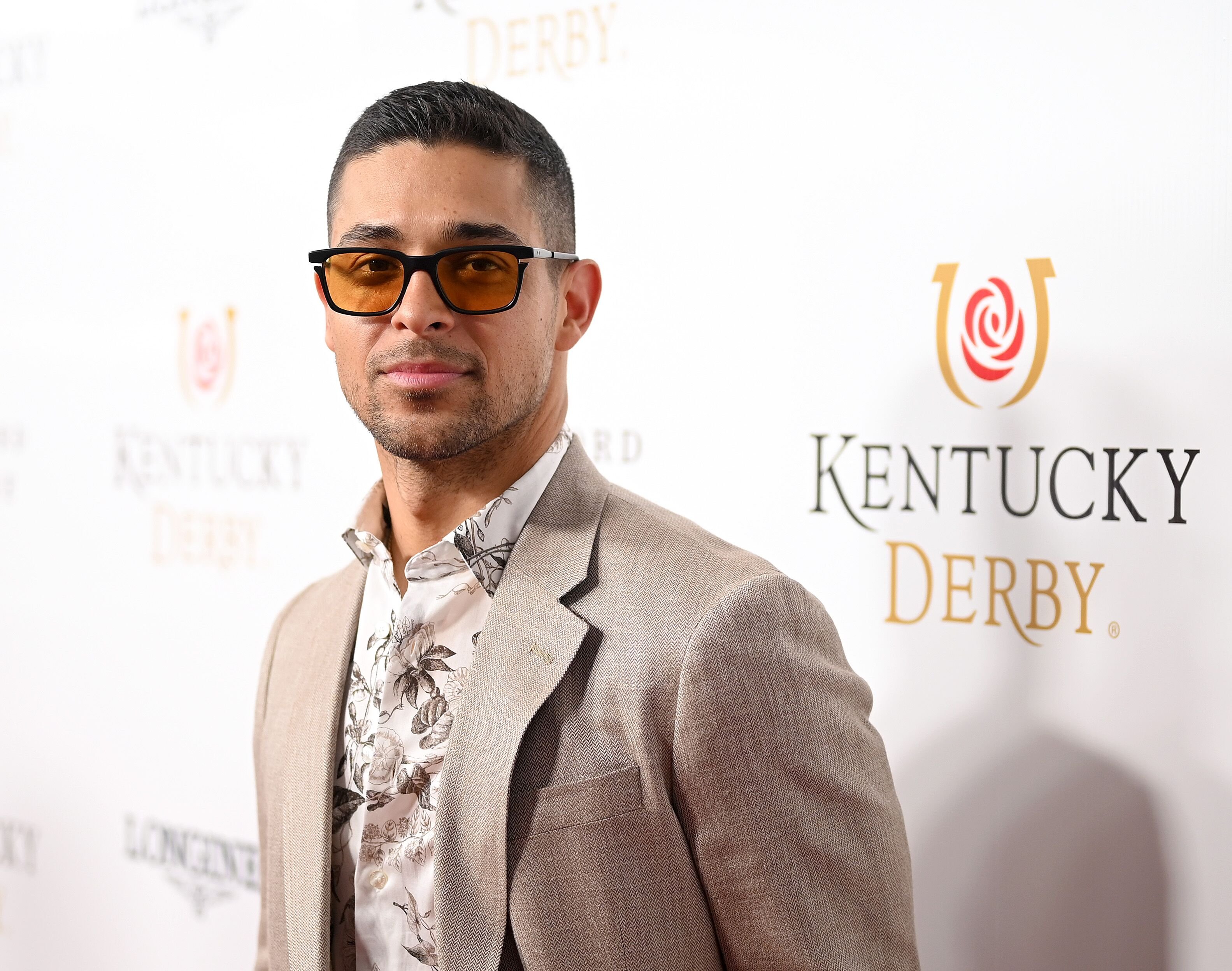 ---
Oh, how we loved Fez! His cute crush on Jackie couldn't leave anyone indifferent. In reality, Wilmer Valderrama is just as ladies' man as he became in season 8. We can't say that this actor's career got ruined after the show was over, he starred in many famous projects, but for many, he is famous only for his love adventures. Sometimes we get the feeling that he's trying to date every young girl in Hollywood!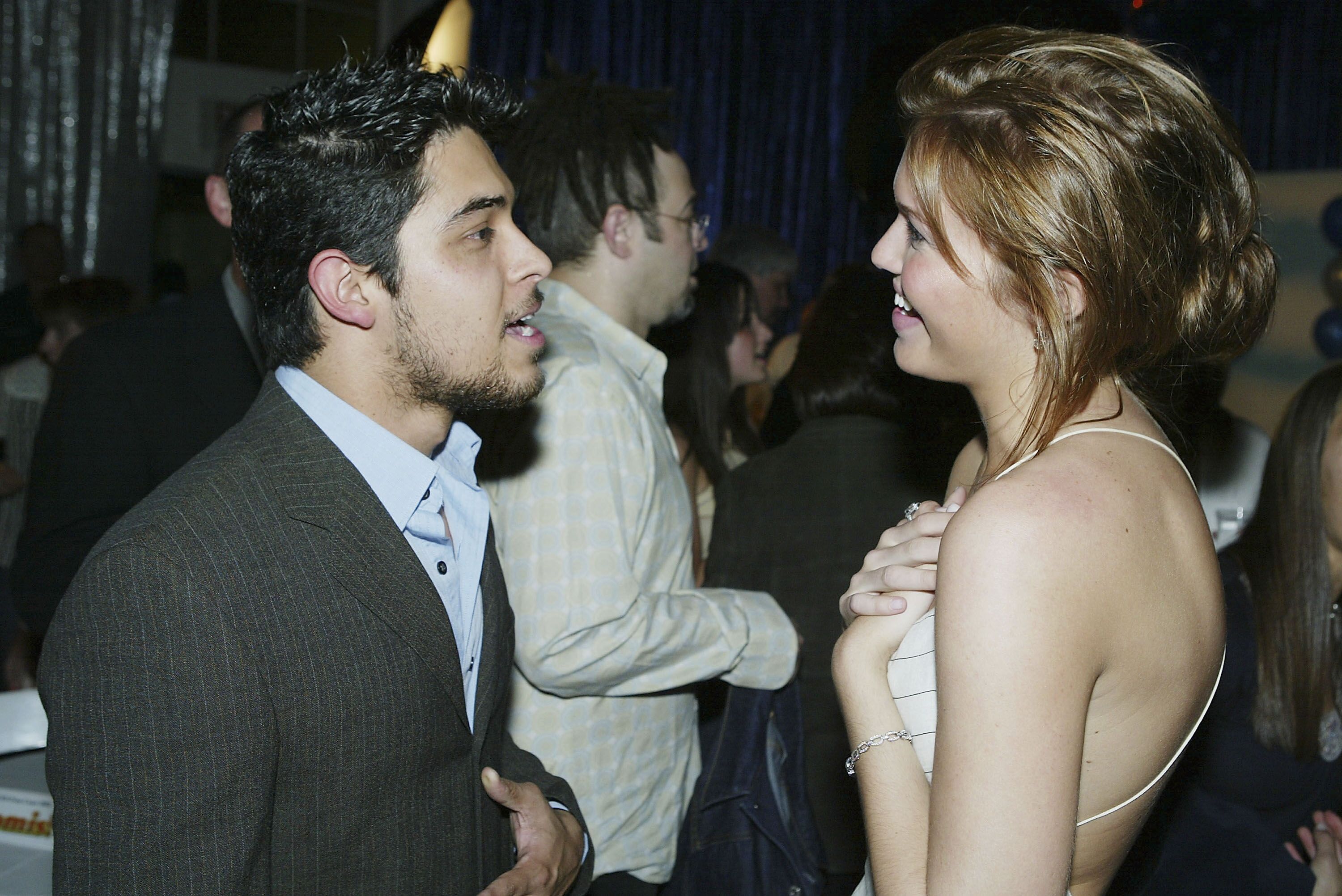 Wilmer also doesn't feel awkward speaking about his intimate relations with them, thus, for example, back in 2006 at Howard Stern's show, he assessed each one of his ex's, including Jennifer Love Hewitt, Ashlee Simpson, and Mandy Moore. One of the last relationships of the actor was with Demi Lovato.
8. Unsuccessful relationship of Mila Kunis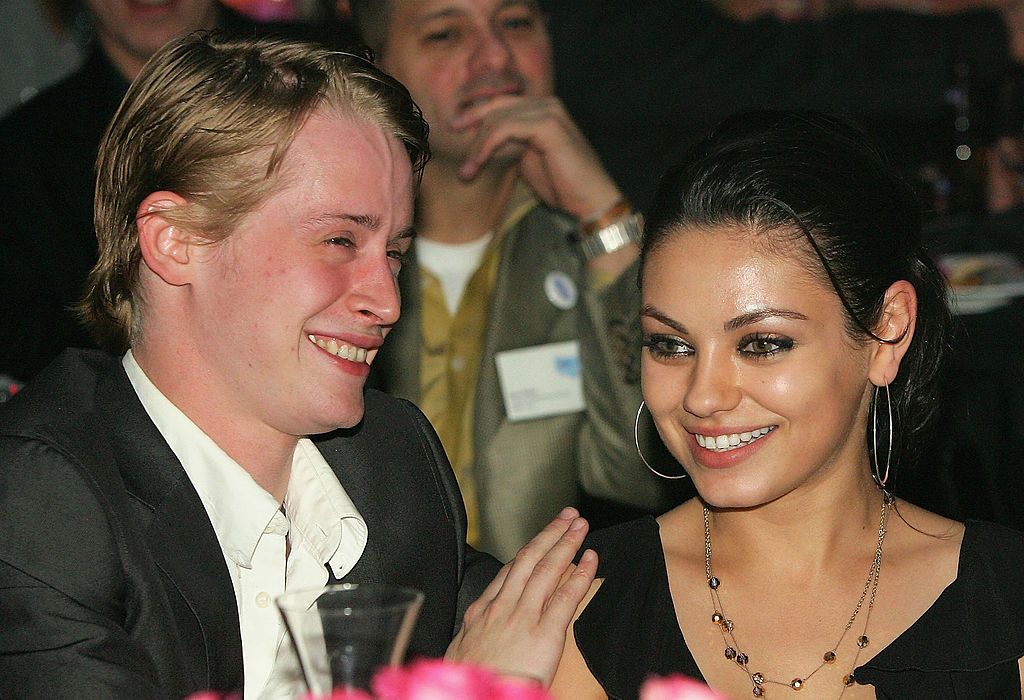 ---
While the audience was trying to find out whether Mila was dating Ashton, in real life, Mila was in a relationship with another famous actor, Macaulay Culkin. They started going out in 2002 before breaking up 8 years later. Kunis revealed to Dax Shepard on his podcast Armchair Expert that it was a "horrible, horrible breakup." At the time of their relationship, Culkin was a world-wide famous star, and according to Mila, he couldn't just cross the street without being attacked by the fans. The couple tried to keep everything private, but it was too difficult, considering how famous they were at the time.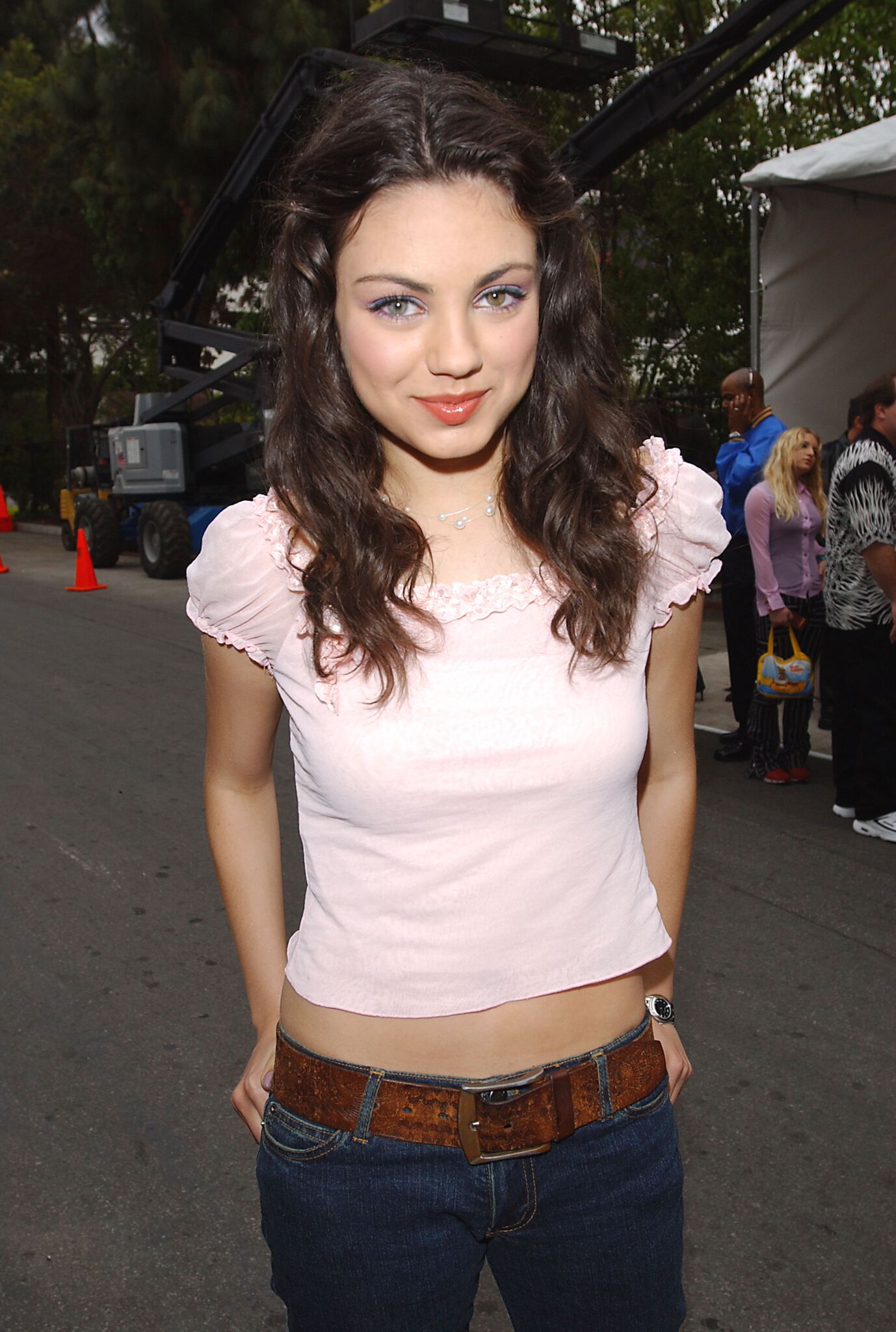 ---
Since 2006 Mila and her boyfriend lived in different cities, but their relationship ended only 4 years after. Now she admits that in her 20s she wasn't the nicest person and she's the one responsible for breaking up with Macaulay. Anyway, now Mila is happily married to Ashton Kutcher, and it seems that the whole world is happy for her.
9. Why was the show closed?
---
Despite its high popularity, after season 8 That '70s Show was closed. Many fans may agree that after season 7 the show wasn't as good as before. Topher Grace left the project for the role of Venom in Spider-Man and only appeared for the last episode. Ashton Kutcher also left the show to take part in other projects, and That '70s Show lost two of its main characters.
The whole 8th season seems a bit forced and weird as if the scriptwriters suddenly lost fresh ideas. At the time of the last season, most actors were too big for their roles, as 3 years passed in the show, while in reality, it was 8 years. 30-year-old actors had to portray teenagers, and only Mila Kunis who was in the show since the age of 14 looked appropriately.
The period that describes That '70s Show is 1976-1979 and the showrunners just couldn't keep this story going, considering the fact that so many years have passed. The show was closed and they tried to repeat its success reminiscing about the '80s with That '80s Show, but the project turned out to be so pathetic, that it's not even worth mentioning. Thus, there were more reasons to close the show than to keep it going. Besides, its ratings kept going down, so FOX decided to close the show.