Real Life Stories of People Who Quit Their Jobs Because It Was Too Much To Bear
There are some people who enjoy their jobs, but this is not the case for everyone. Sometimes your workplace can be downright horrible, especially when you have to deal with irritating colleagues or a demanding boss. From employers who pay you peanuts to jobs that lie on the application form, navigating the job market can be a minefield. But to make ends meet we must put on a brave face and struggle through to get our paychecks. There are of course a few stories of employees who quit their jobs because it was too much to bear. Read on to discover the funny stories of hero quitters who stood up to their bosses.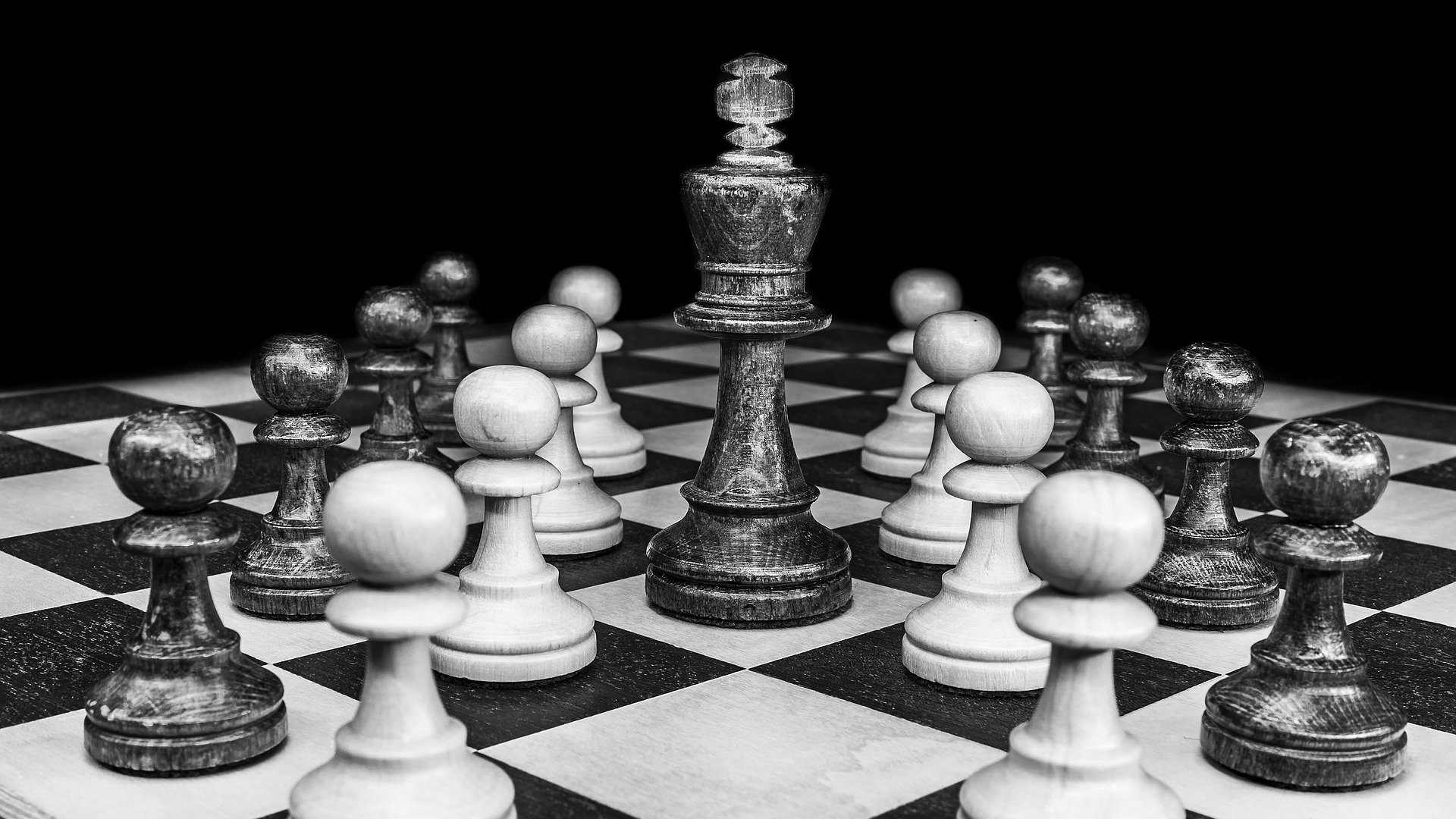 ---
DIRTY PIZZA BUSINESS
I didn't come back for the second shift. My first shift working at a pizza place was terrible. Nobody washed their hands. There were two lots of dough. Old dough for new customers and "good dough" for regulars. We were paid from the till. The manager yelled at us a lot. Oh, also? All the employees there were completely miserable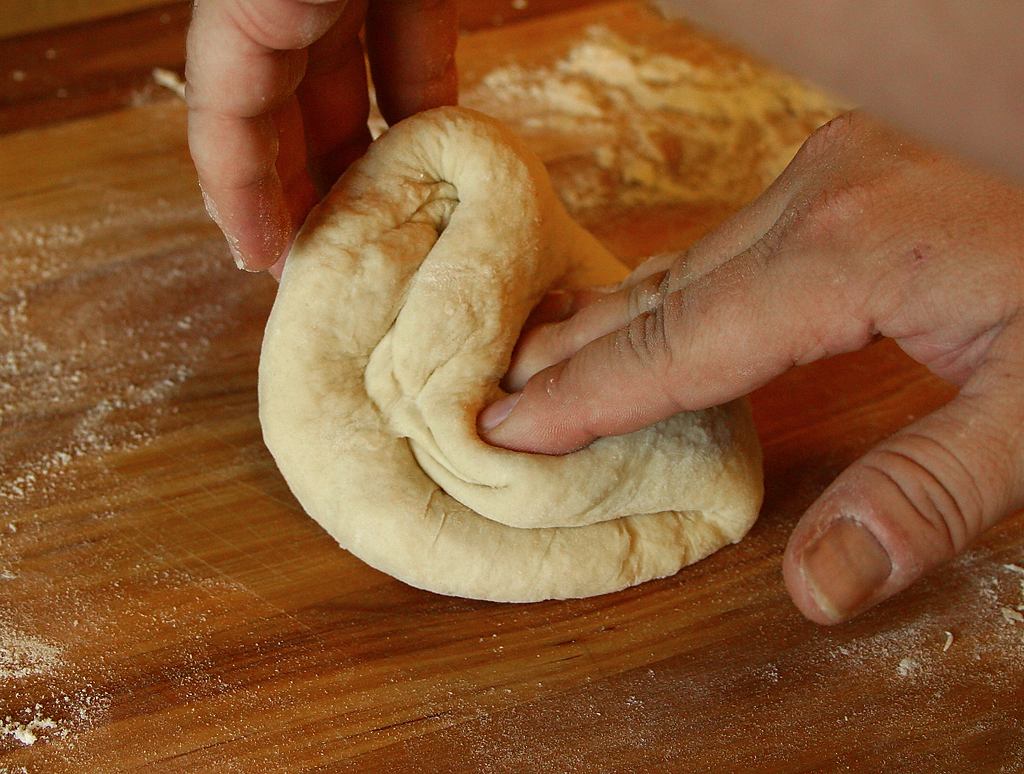 ---
THE JOB THAT ONLY LASTED 30 MINUTES
It took about 30 minutes. I was hired at a hotel. When I arrived, I guess there was miscommunication for the job I accepted. I thought the hotel front desk. They meant bellhop. I gave it a go for 30 minutes, wearing the uniform, cleaning out ashtrays, cleaning the trash in the parking lot, etc.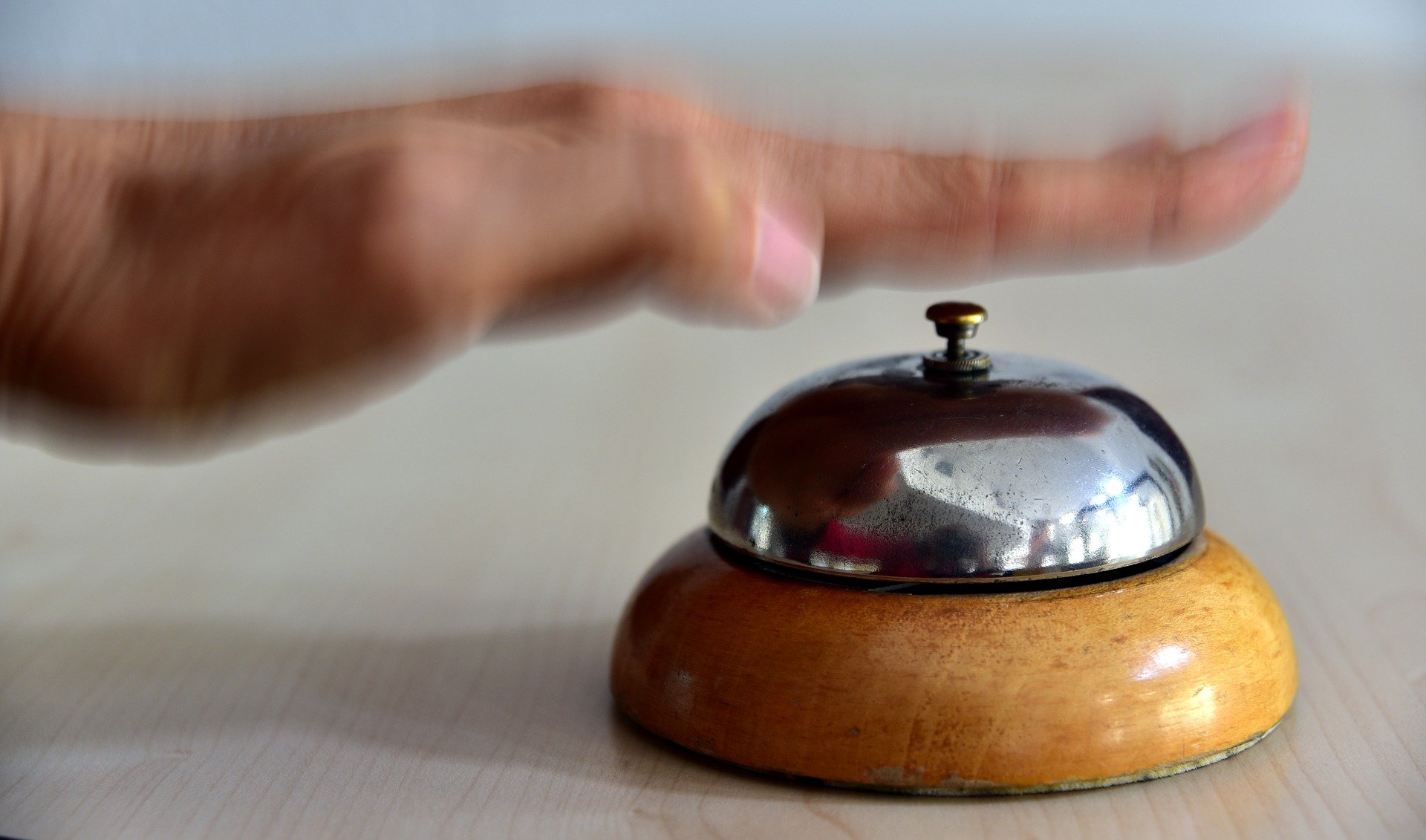 ---
After 30 minutes, the manager asked me how I felt about the job. I said, "Nope," and he said I was free to leave. The job wasn't bad but it's not what I agreed to do. Maybe a bait and switch on me. I found another job a week or two later. Come to think about it, I was never paid for that short 30 or so minutes.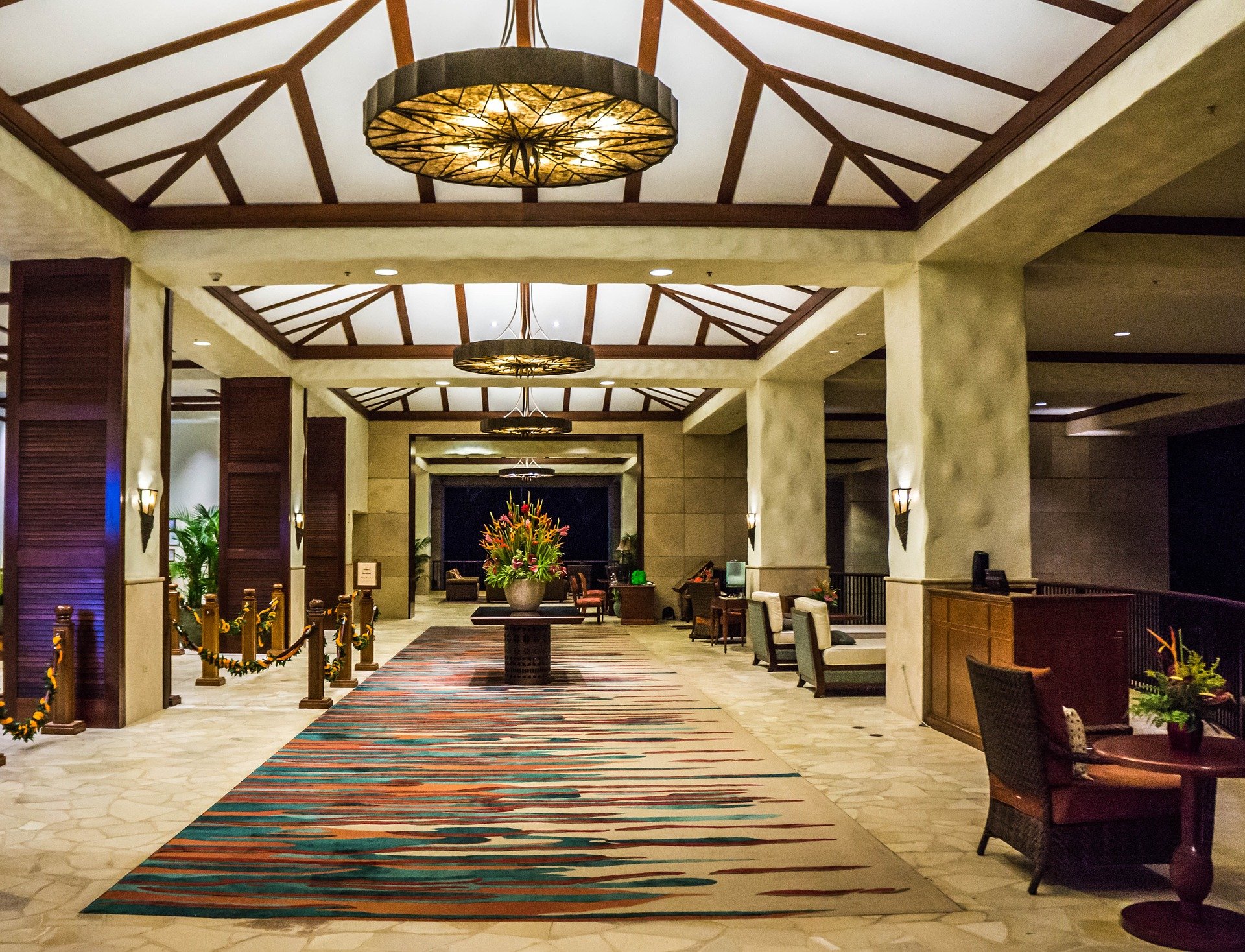 ---
FILING YOUR WAY TO BEING FIRED
I was recently working as a temp at a law firm in the Midwest. I have no prior knowledge of law except from watching Law & Order: SVU and other shows like that and my degree is in something completely different and unrelated to law.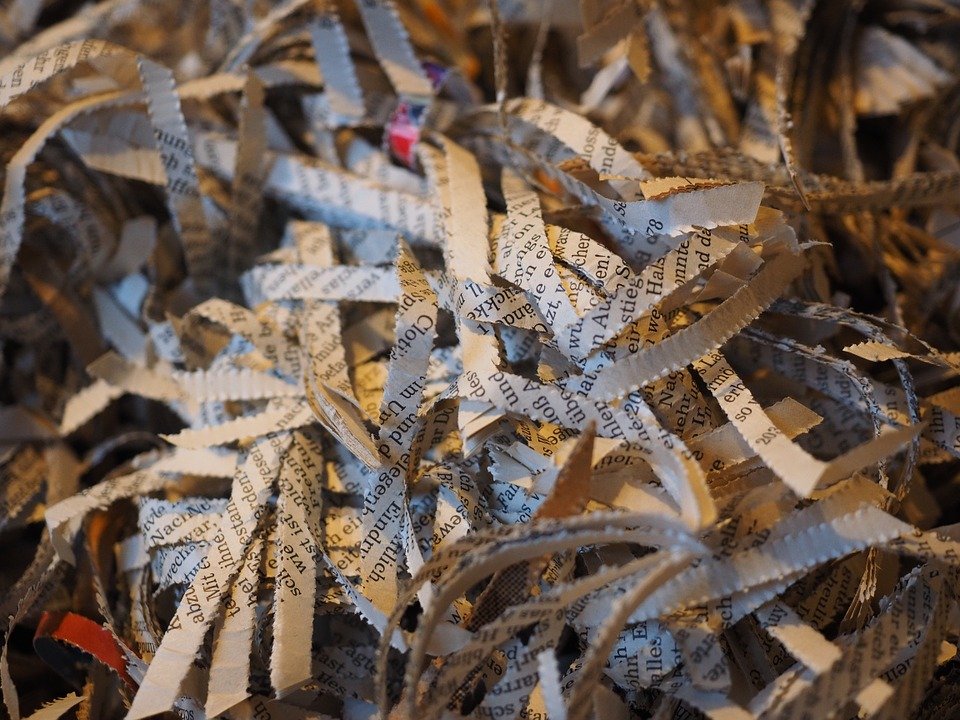 ---
I was put into a small room with no windows, no clock, just a small table and a chair with boxes upon boxes of leases and other law crap stacked on top of each other. My job was to go through each and every single box and figure out what was still relevant to the business and what needed to be shredded.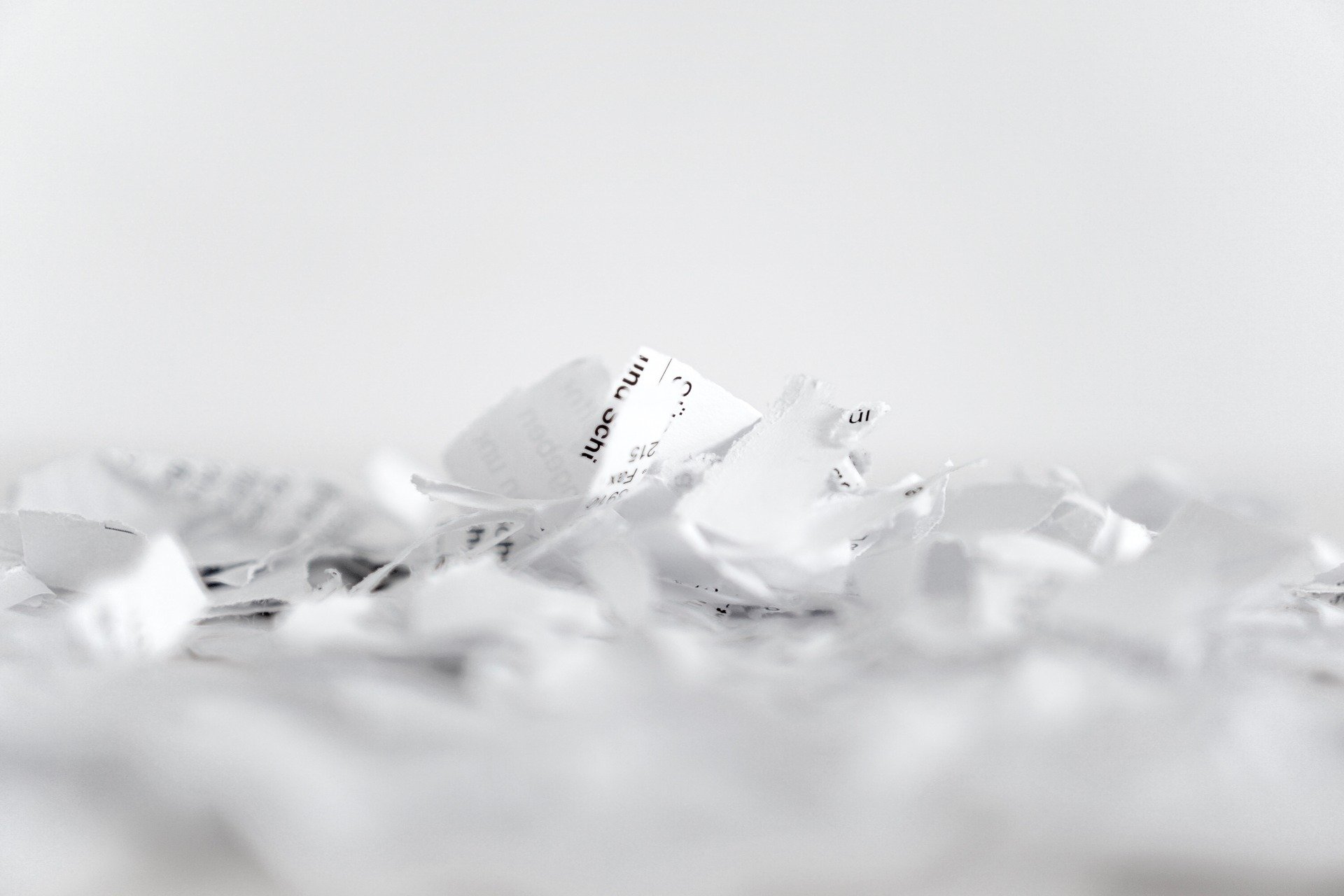 ---
As just a temp I had no freaking clue what I was doing and only cared about being paid. So that's the attitude I had and probably shredded a good half of them just because I was bored and threw the other half into random file cabinets all across the building.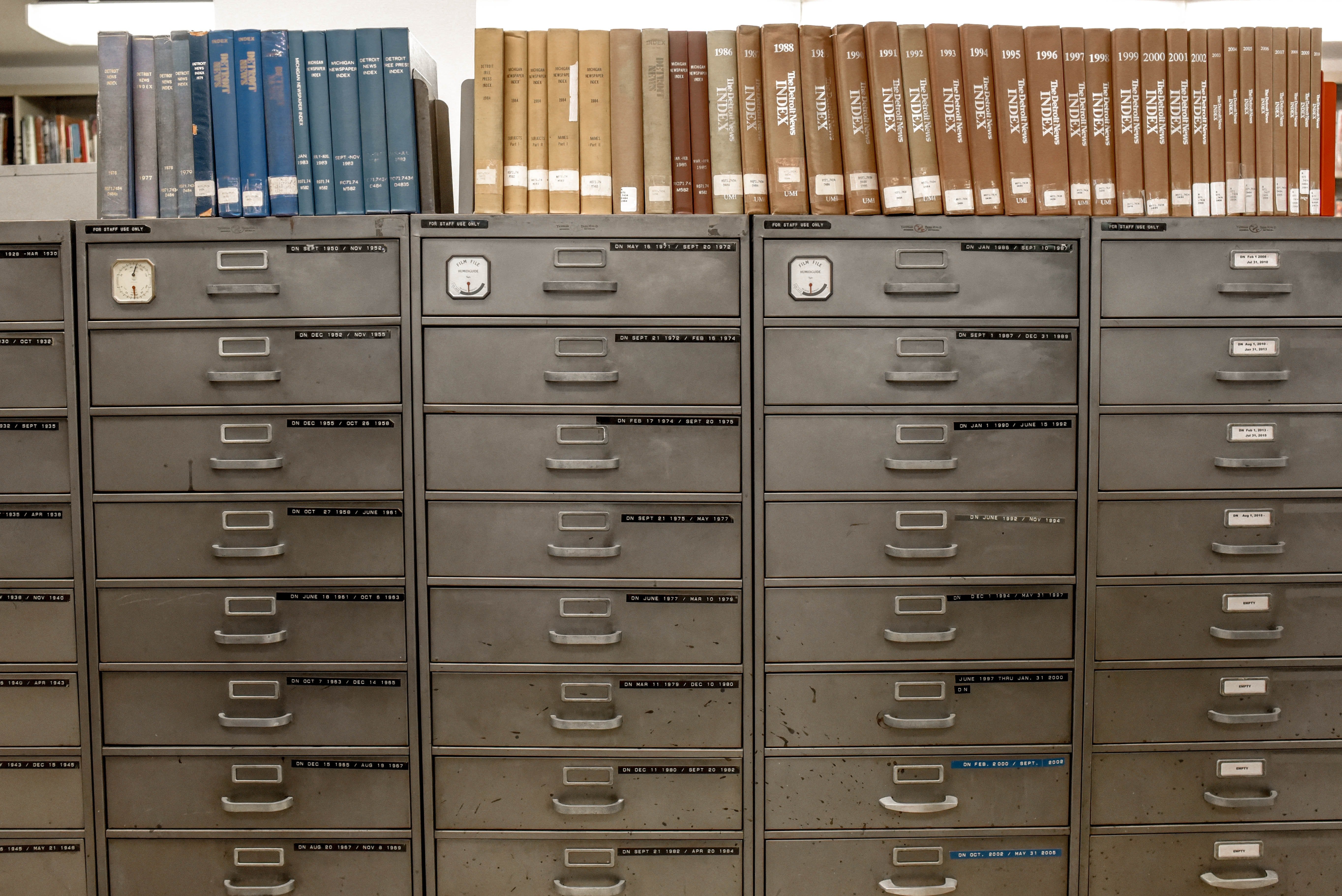 ---
I finished up my first week there, it was a two-week job, and on the next Monday morning as I was waking up I received an email from the company and the staffing agency. I should've seen it coming. It said that I was never to return to the firm again as I had caused a massive filing error.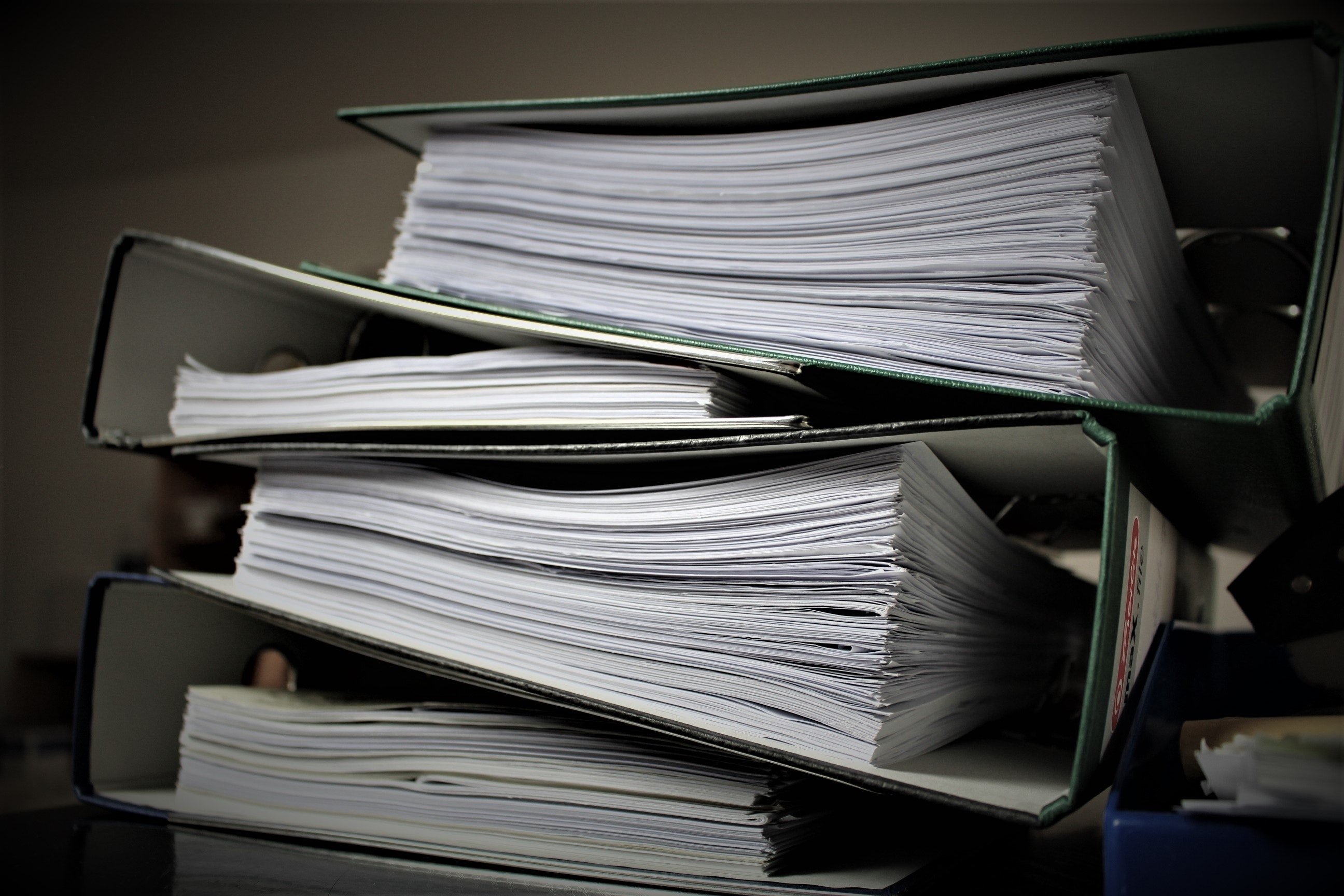 ---
A TRULY ROTTEN JOB 
Working on the back of a garbage truck. I lasted ONE day. I was a scrawny kid, six-foot and maybe 140 lbs. It was mid-summer in Texas, so very hot. I smelled like rotten food for days, couldn't wash it off. I have extreme respect for people that work on the back of those trucks, it's not easy work.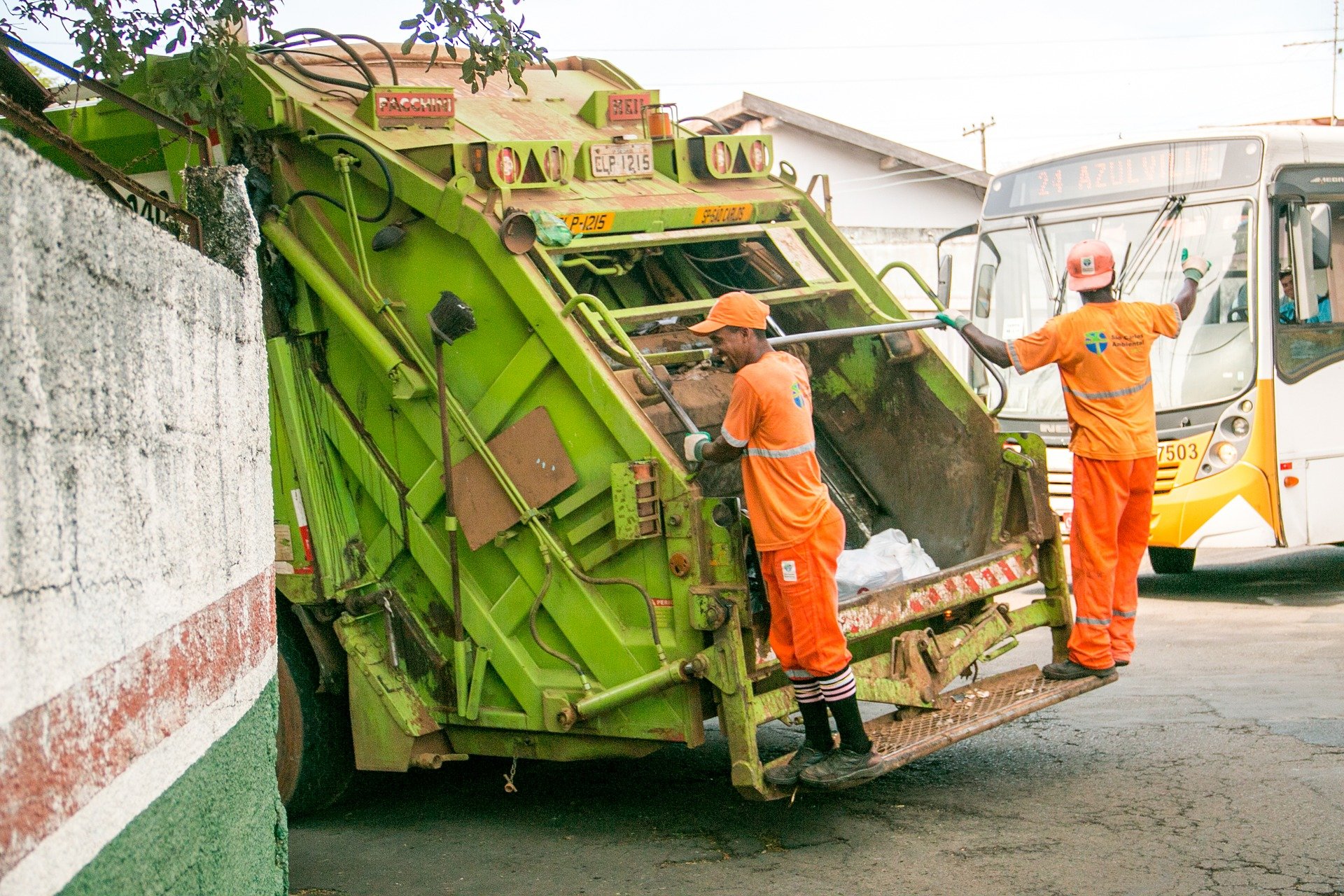 ---
PEOPLE WHO BASICALLY FIRED THEMSELVES
One guy I worked with at a sandwich shop was a known weirdo—never showered, styled his hair with his own grease—but got a cashier job out of pity. We scheduled him to come in at 8:00 am on his first day.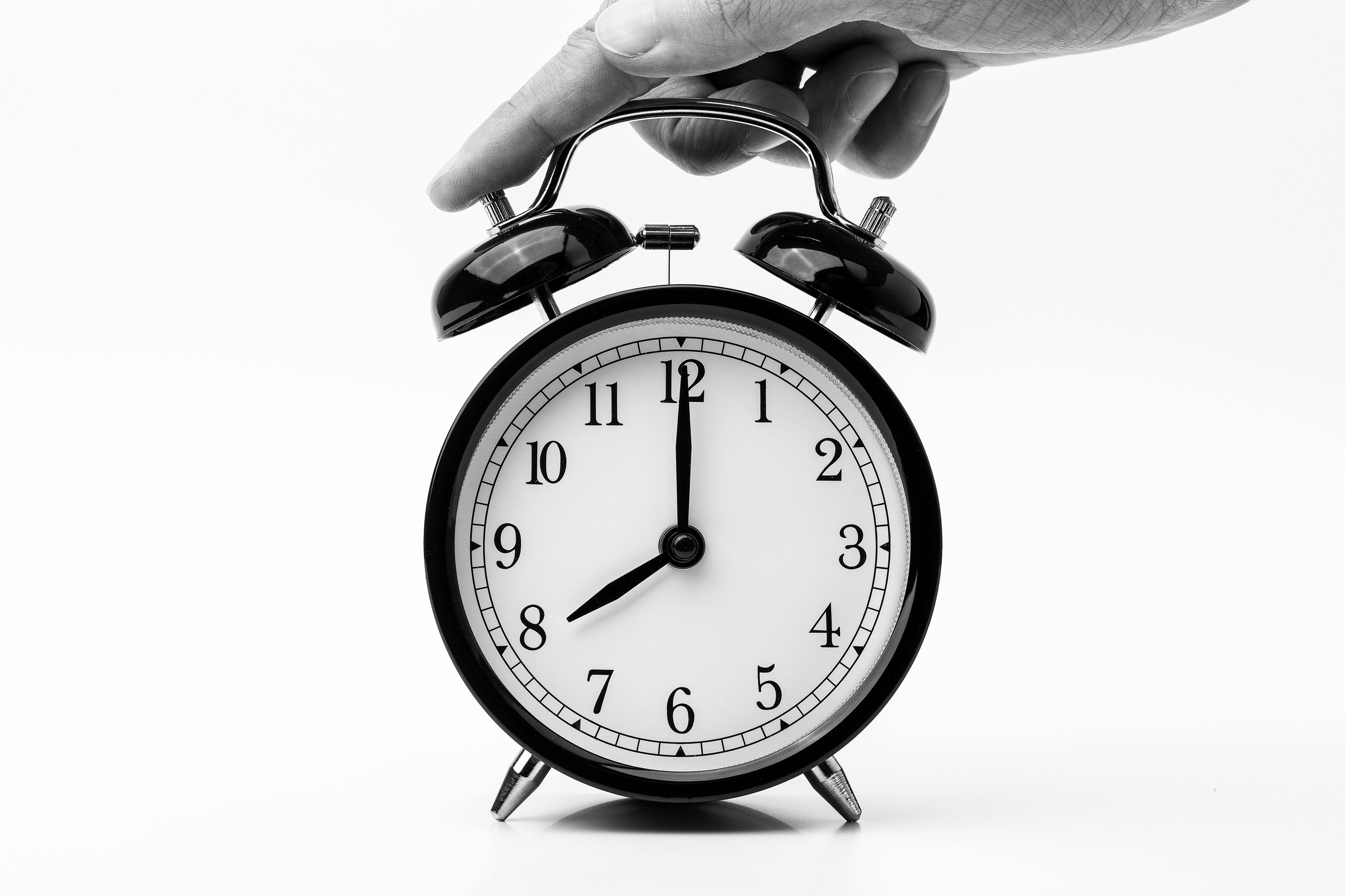 ---
When he finally showed up at 3:00 pm singing, "What's uuuup?", the boss swung around the counter with that look on his face, you know, when you suck your lips completely behind your teeth in disgusted frustration. "Get out! You don't work here anymore!"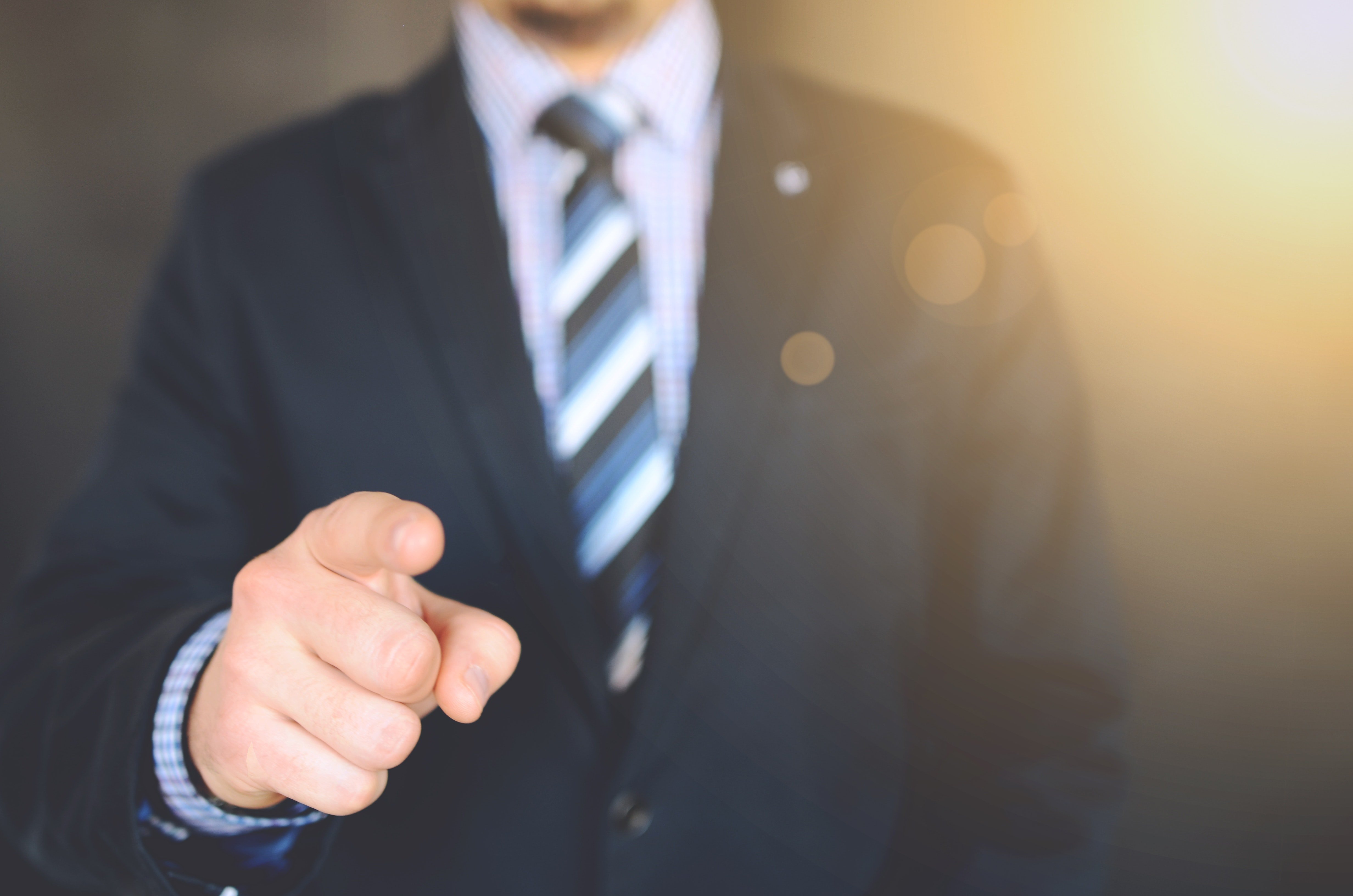 ---
Another time, we hired help on Sunday mornings after we let another employee go. The boss-man called her that morning, asking if she was held up in traffic or something. She replies, "Oh no, I'm in Texas for the weekend." She didn't last a week.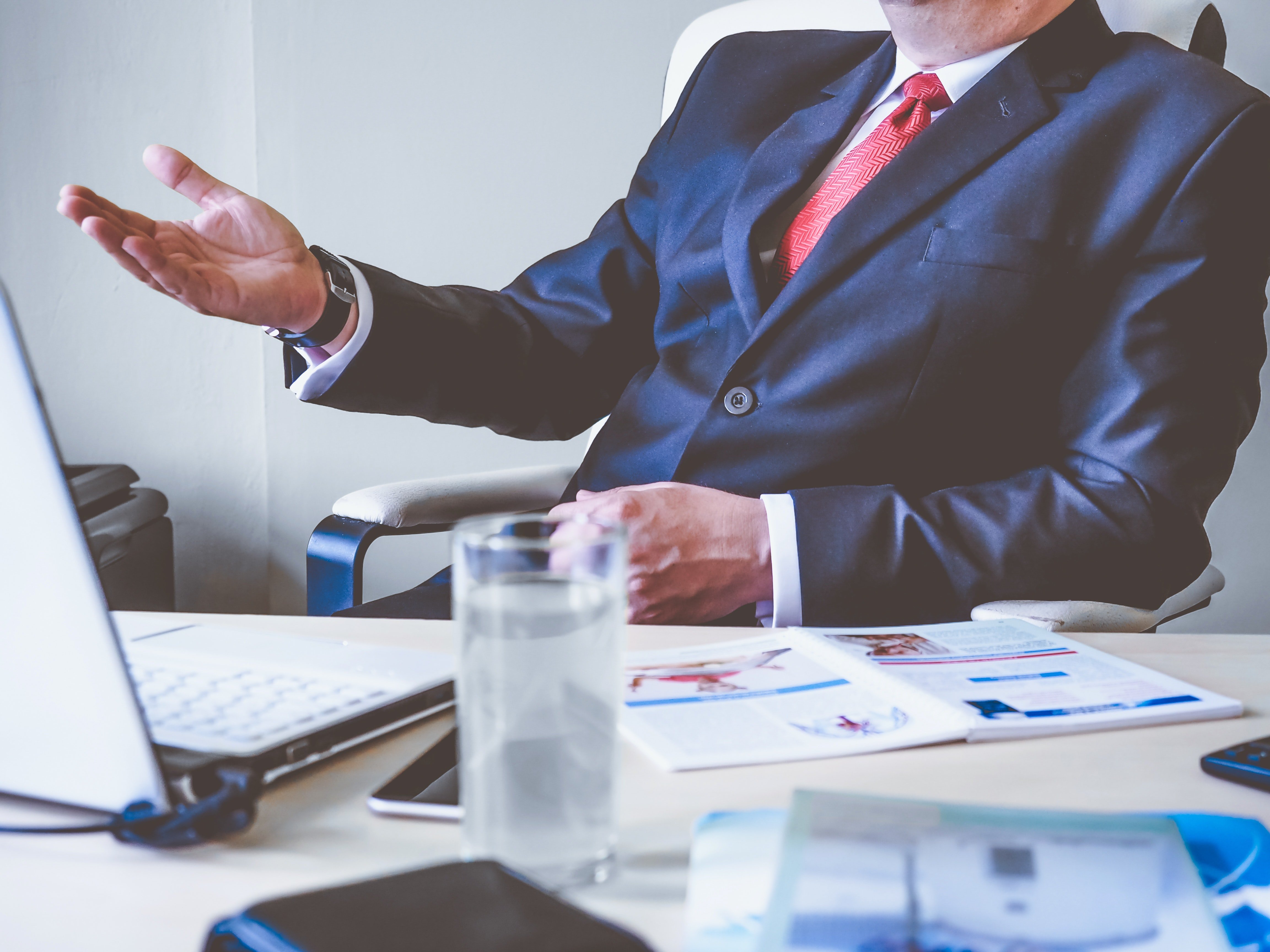 ---
A JOB THAT KILLS
Not really fast, but worked for a company that sets up those robot arms in production lines for car manufacturers. I'm a coder but also had to mechanically install that thing and wire it all up (with coworkers), THEN do the coding/teaching, and then watch them to see if everything is still fine.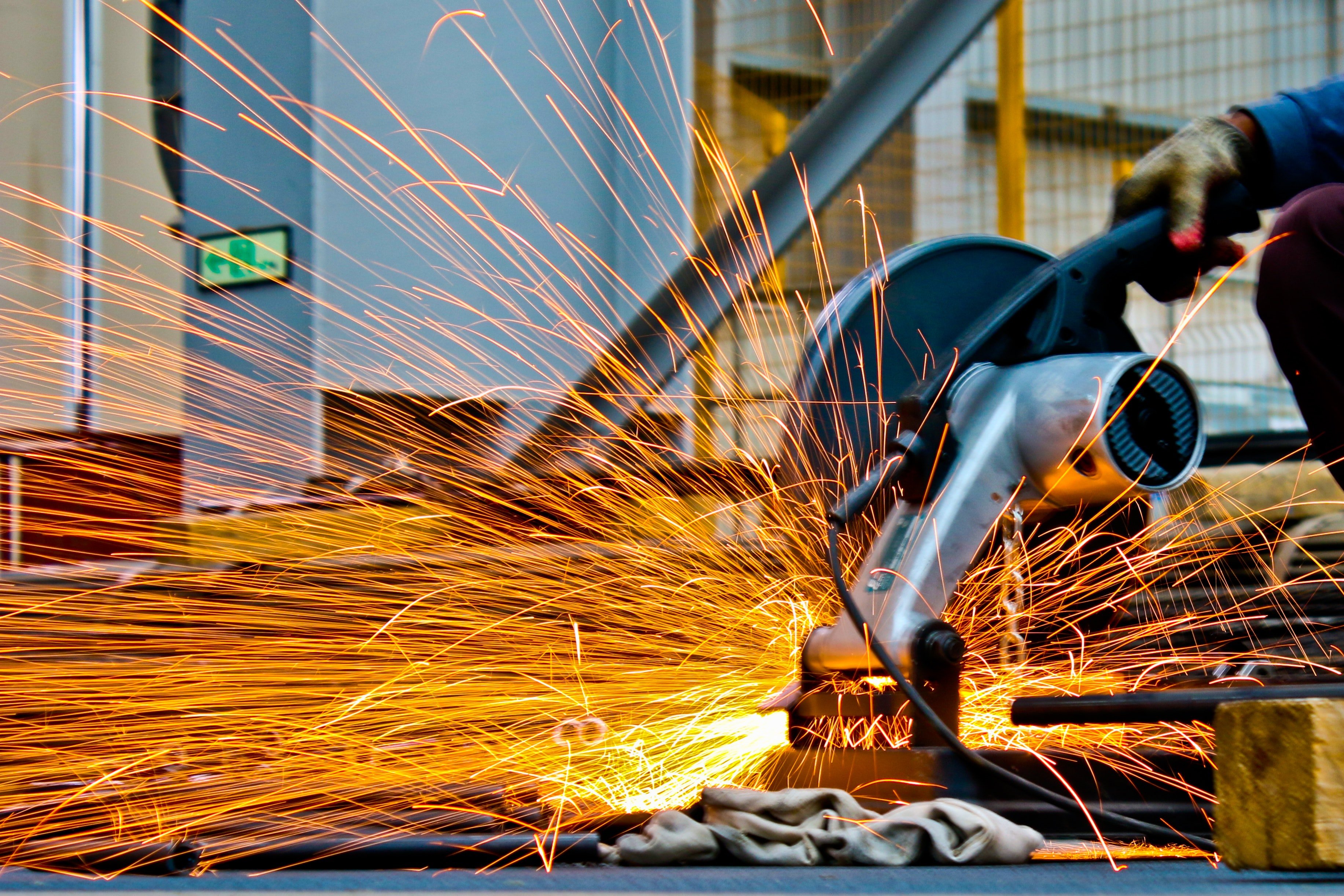 ---
So far sounds like an okay job, but this was after a 70-hour week, AKA 10 hours/a day Mon-Sun, and I simply asked at the last day for a few hours off for sleep. Nope, got denied. So I noped out of there fast and quit the same day where I was standing at the line.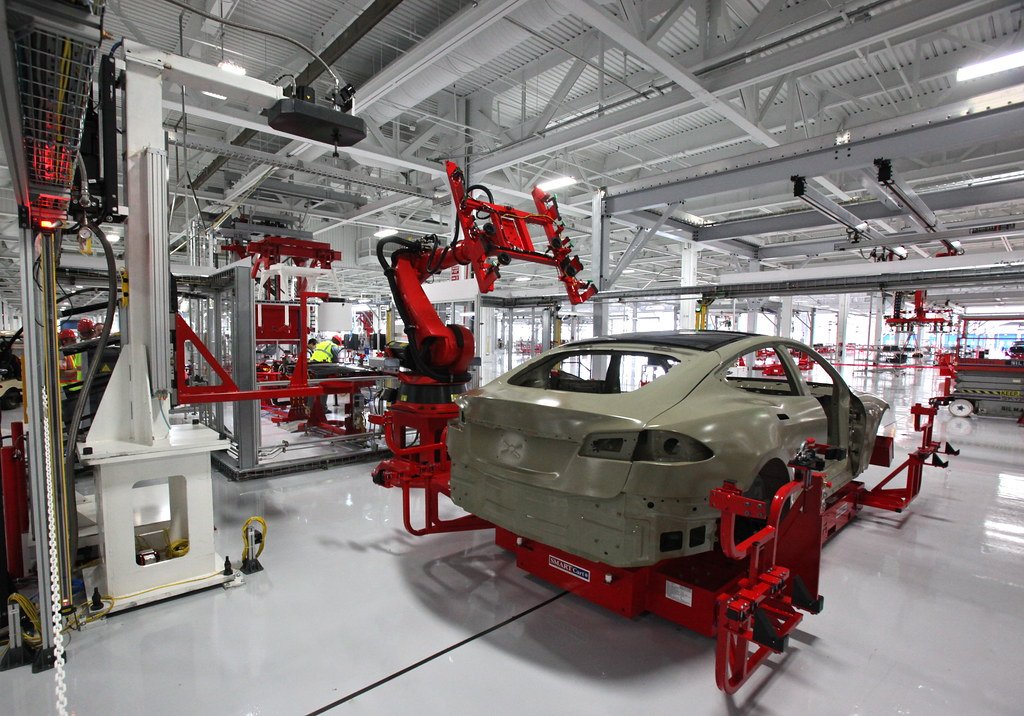 ---
A few months later, I read something utterly disturbing about the company in the newspaper. A co-worker got killed because another fell asleep due to overworking and crushed him against a wall with a Robo-arm. Well, good thing I left.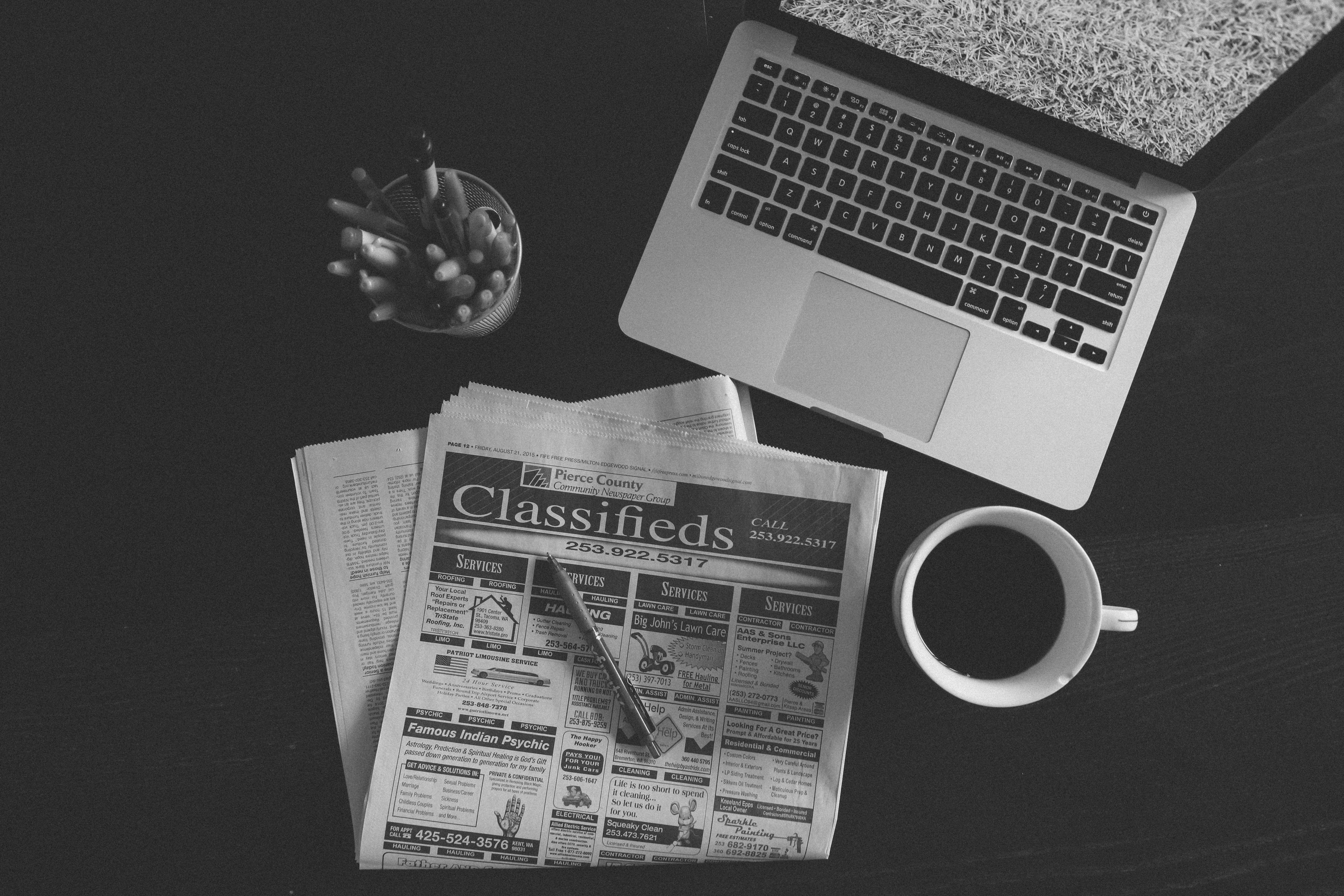 ---
A SEVEN MINUTE BAKING LESSON
Back in the 90s, I worked for a temp agency. I was told the job entailed assisting in an IT department, which happened to be my field. I arrive on said job to learn that the job actually consisted of using a rolling pin to fold reams upon reams of printed computer data.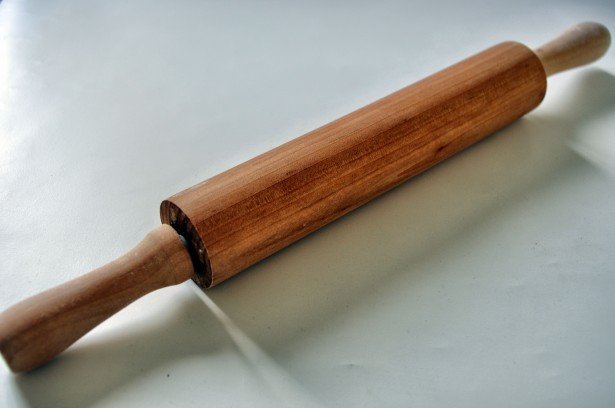 ---
Someone had loaded into the printer backward and would no longer fit back into the boxes from which it was fed. As I was handed the rolling pin, I immediately handed it back and told them I was there for an IT position, not a baking lesson, and left. Total elapsed time: about seven minutes.
---
TIE-ING YOURSELF TO A BAD JOB
10 minutes. As I was walking in for my first day, the manager yells at me to put on my tie, that I should be prepared to work when I walk in. I walk back to the bathroom to put on my tie but as I'm struggling in the mirror trying to figure out how to tie it, I decide forget this.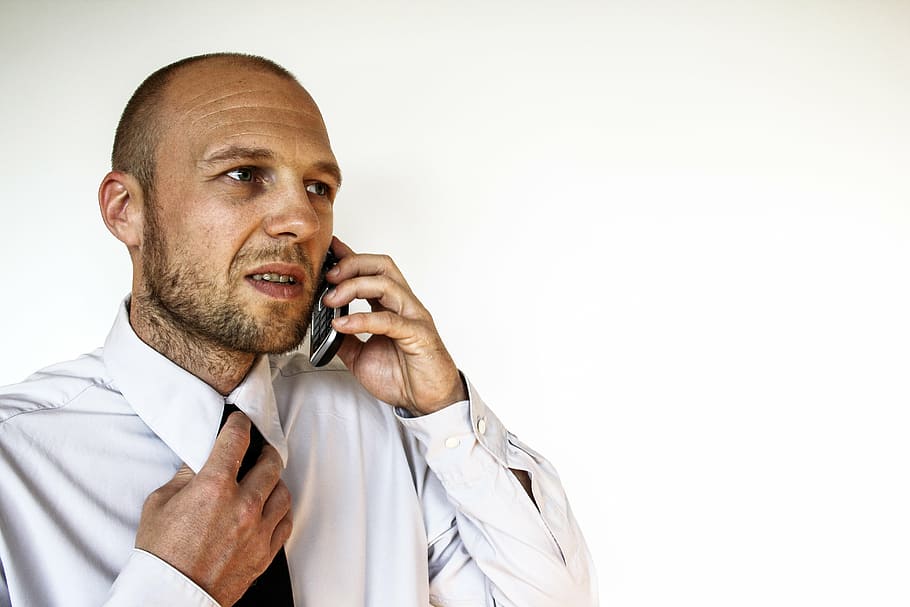 ---
If the manager is going to be this much of a jerk from the start, I don't need the job that bad. As I walk out of the store, I tell the manager, "I quit." The stunned look on his face is still with me to this day, 30 years later.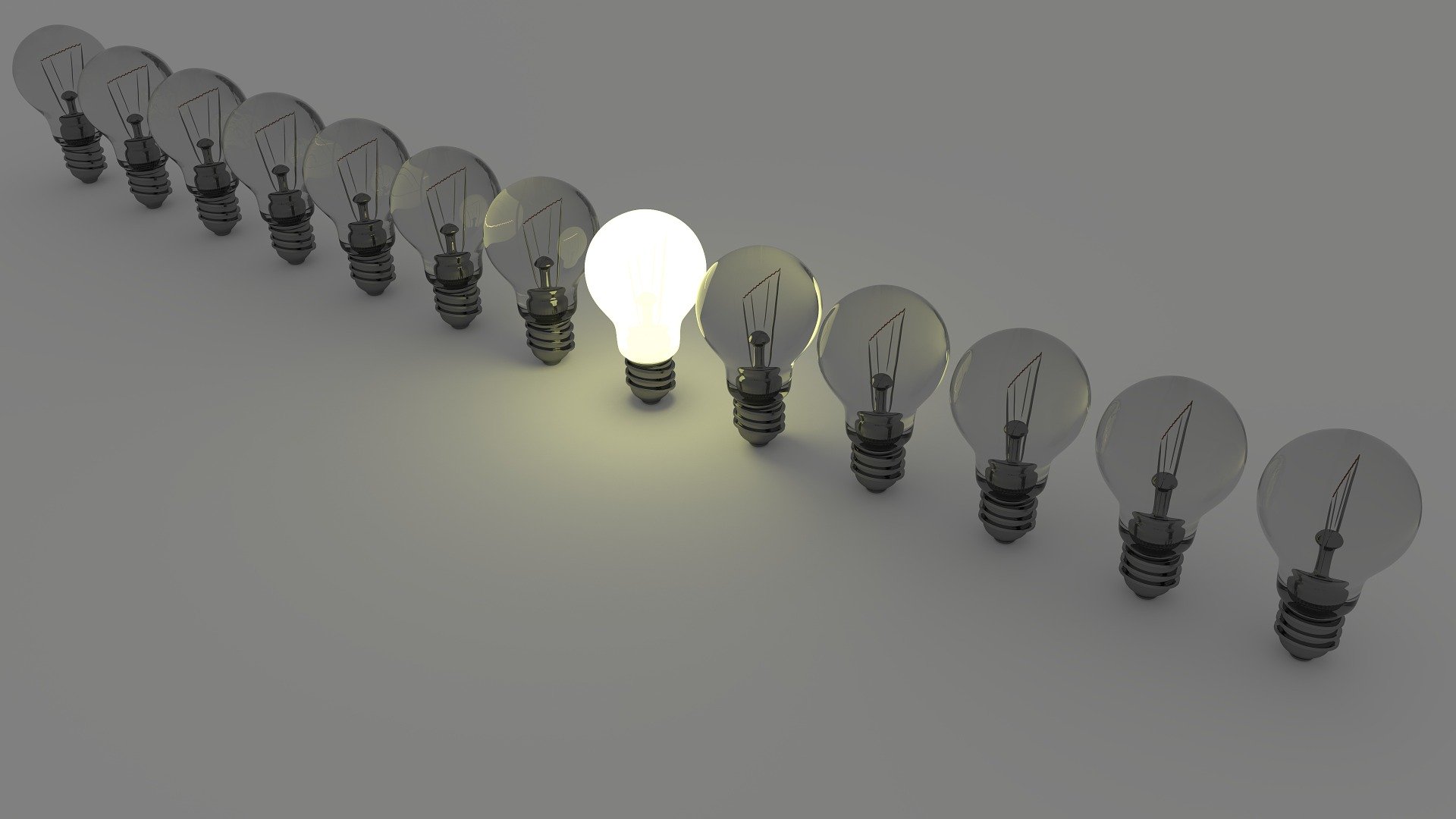 ---
I DID IT FOR THE SUSPENDERS  
About four hours. When I was about 16, I applied for and landed a job at a local movie theatre with the express intent of stealing the black and red suspenders they used as part of their uniform. I showed up, got my uniform, took my 15-minute break, and just never went back. I'm not super proud of that story, but I'm not ashamed either.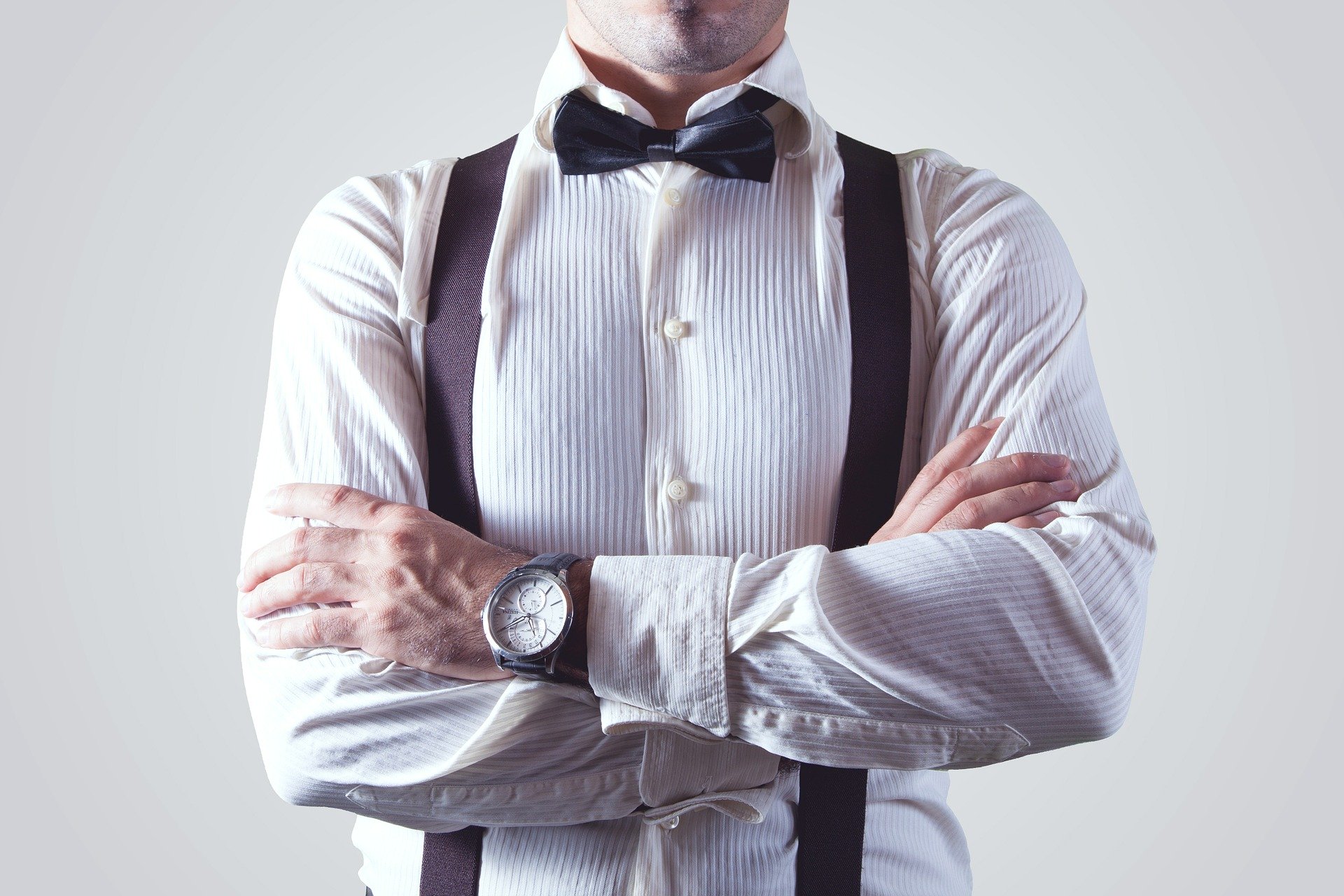 ---
UN'BEAR'ABLE CO-WORKERS 
A garbage dump sorting stuff. I don't know why I never thought about it, but there are bears. Lots of bears. I am way too scared of bears. I didn't come back after my first day.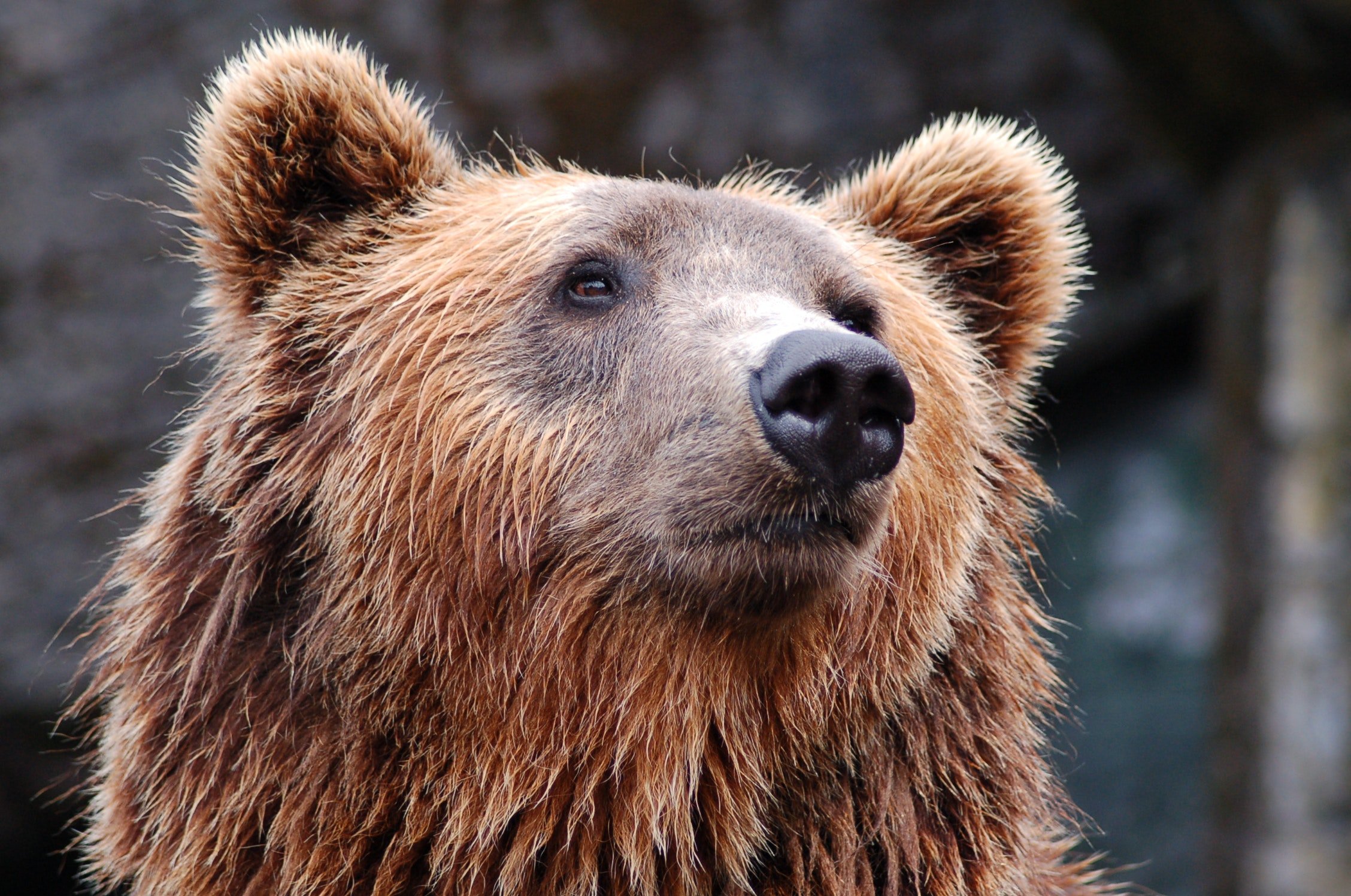 ---
THE POWER OF A WRINKLED SHIRT 
A month. I worked at a small pizza place. The owner/manager was incredibly anal about everything. He hated how I did everything. Mind you, I had worked at other pizza restaurants before and this was also my second job. My main job was lead prep chef at a more successful restaurant. I like to think I knew what I was doing.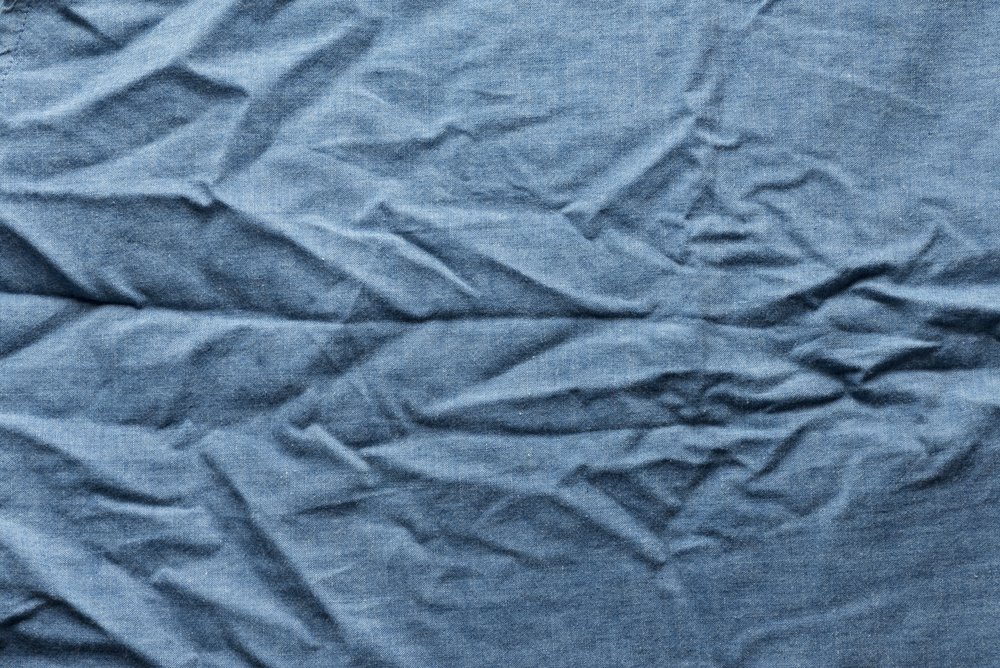 ---
He just had the weirdest ways of doing things. Because his business was failing (recession of 2006), he was always stressed and always trying to find ways to save money. Including but not limited to: not running the water while washing dishes, reusing older dough, and stretching the definition of fresh for fresh ingredients.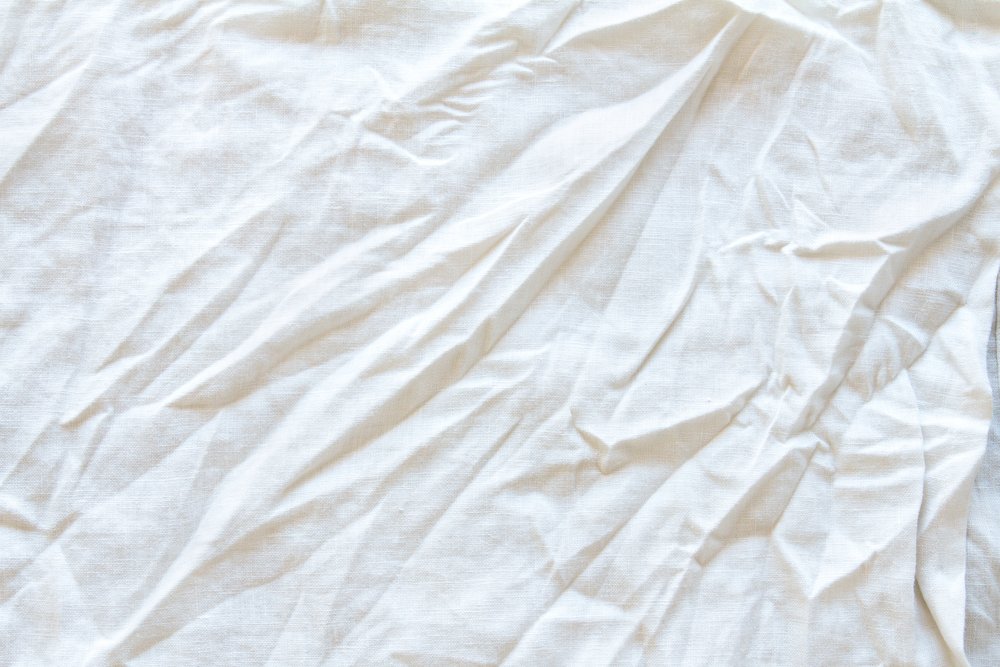 ---
I showed up ONE time with a wrinkled shirt and he told me the next time I did, "Don't bother showing up." Which doesn't make sense, but I got what he was saying. About a month into the job, I wake up, go to the dryer where my work shirt was to discover that the dryer shut off during the night.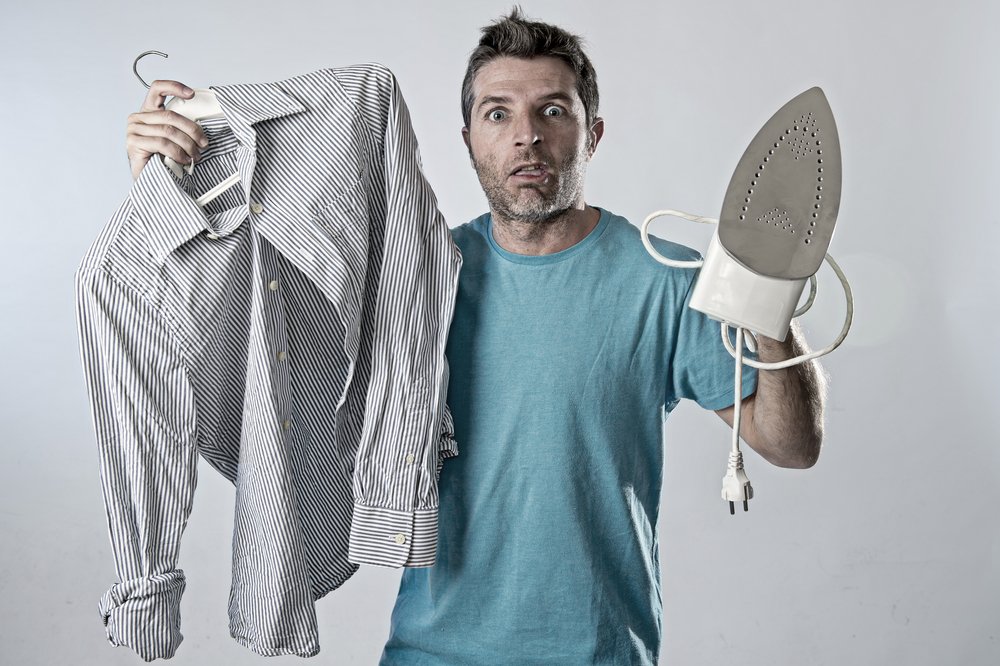 ---
Then, I notice that everything electrical is out. I discover in a panic that all of the power was out because my crappy roommate didn't pay the bill!! Terrible time for that to happen but I had to go to work. I threw on a worn work shirt that was in my hamper that wasn't messy, but of course, was WRINKLED.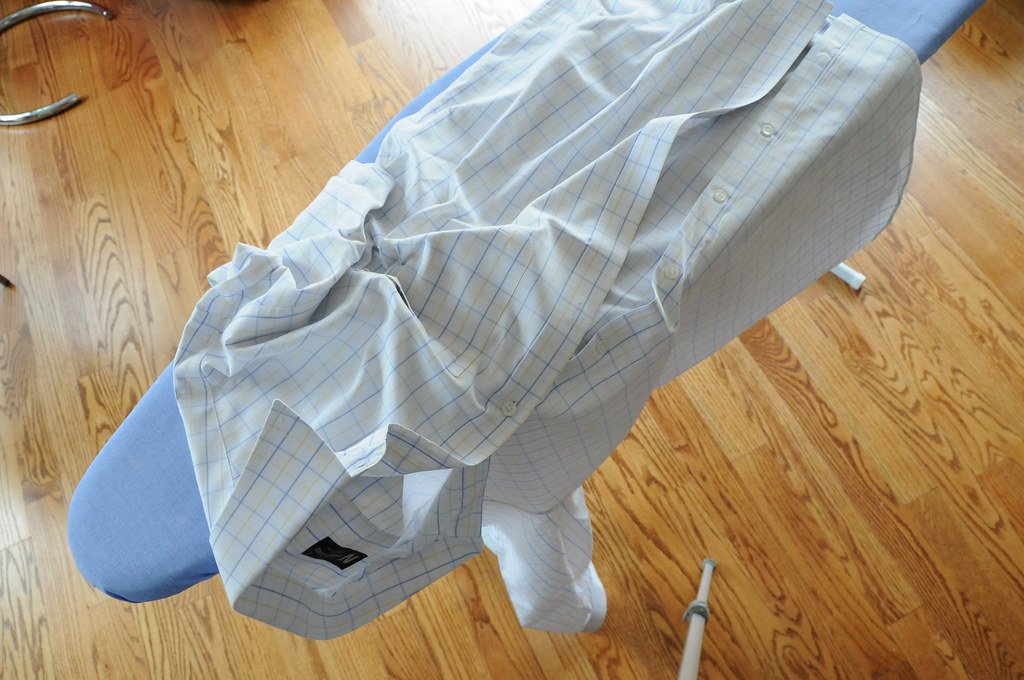 ---
I thought I could tell him my story and he would be ok with it this time. I was very wrong. I show up to work and he gets pissed. He says stuff like, "What did I say?" And, "I thought I said don't bother showing up?" Here's the thing—it was an empty threat.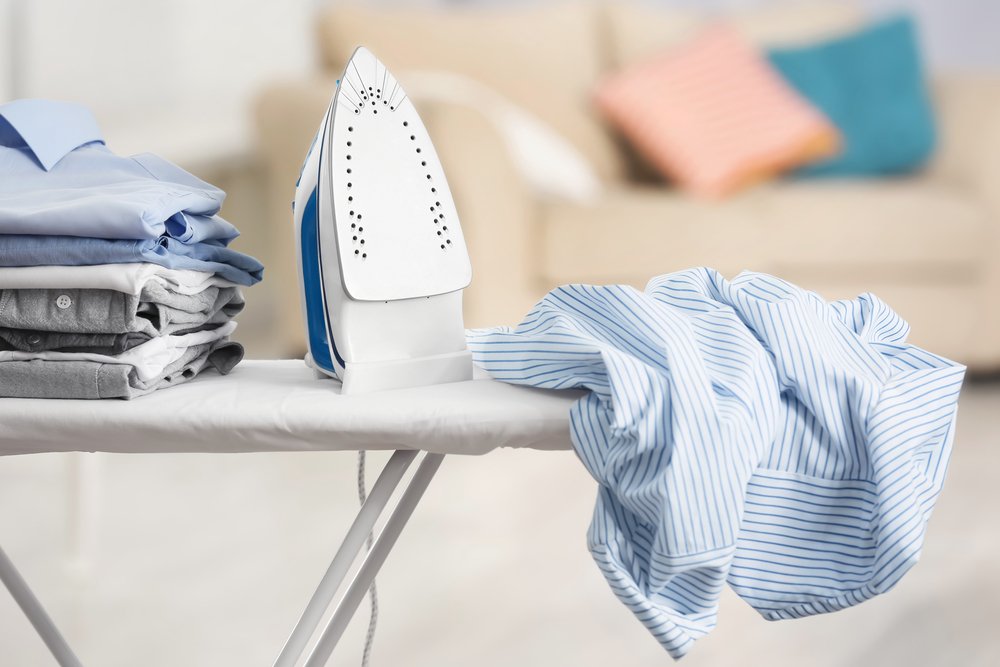 ---
He needed me there and I knew it. But, I realized at that moment that I was done. So I helped him setup for the day. Prepped the dough, made some pre-mades, cut the vegetables and meats, did ALL of the prep work. It's now 9:55, five minutes before we open. I asked, "Are we all prepped?"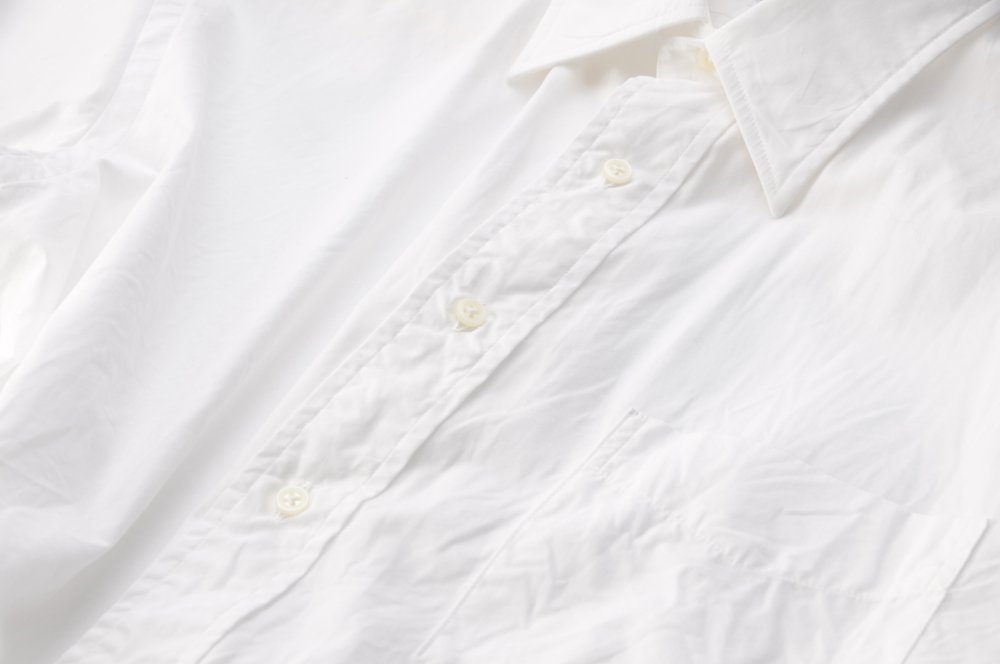 ---
He said, "Yes," and I say, "Great," take my shirt off, throw it at him, and say, "You can take this shirt and shove it up your butt!" And then I walk the heck out, shirtless and leaving him on his own for the busiest day of the week. It was very satisfying!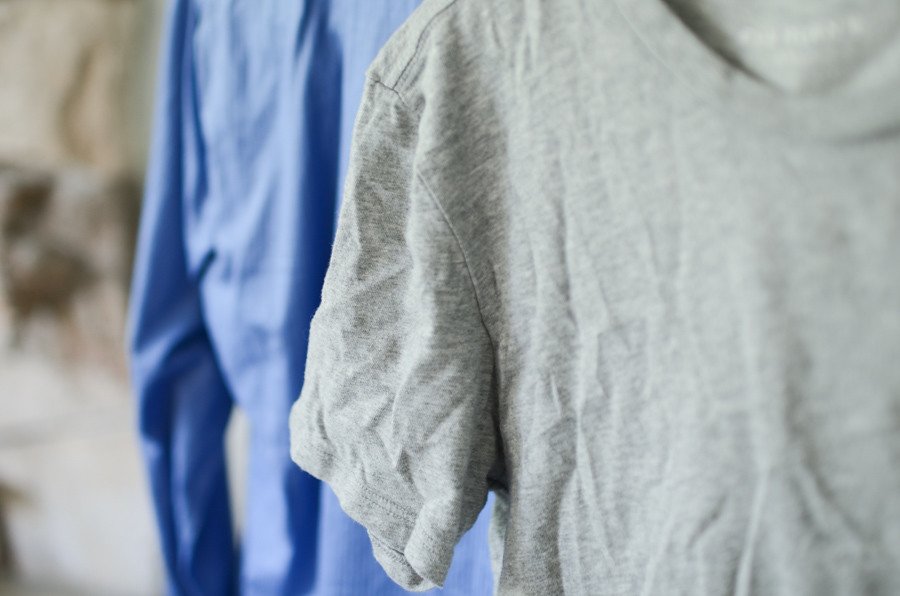 ---
IT'S THE BOSS' WAY OR THE HIGHWAY
10 days. Was hired to sell cars for the main VW dealership, ended up being the showroom slave, doing all the jobs nobody else wanted to do. Speaking with the manager he said it was going to be like this for at least six months.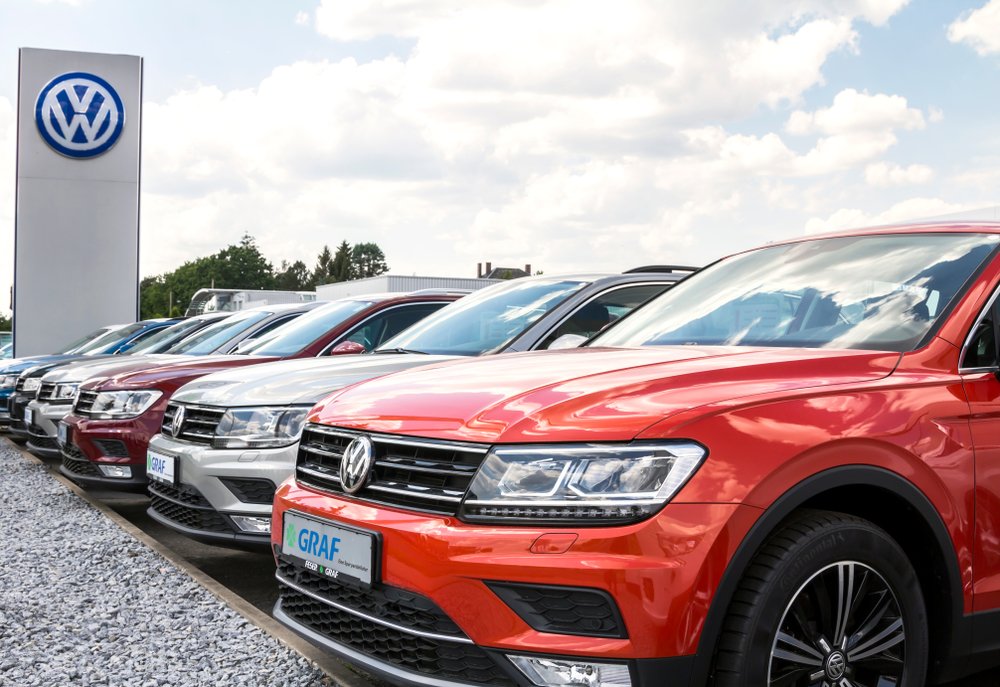 ---
When I asked why this was the case, the boss said, "It's my way or you can leave," so I stood up and walked out. Don't hire people and make them do a different job!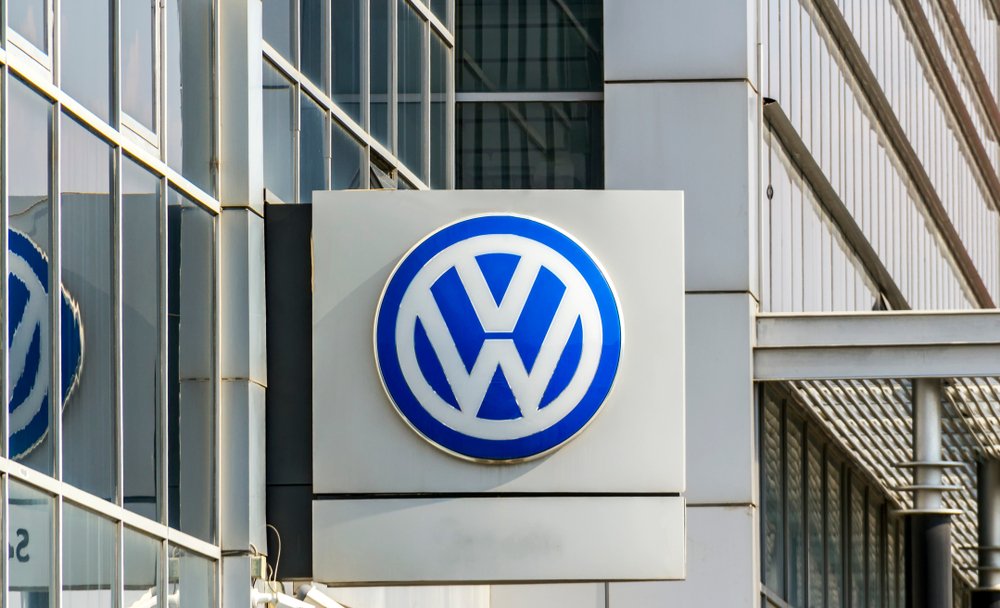 ---
I QUIT BEFORE I EVEN BEGAN
I quit before even starting. It was a police role supporting victims of crime, I went through all the checks and weeks of training, but at no point did they actually tell me how to do the job. When I asked for clarification, the supervisor became really rude to me. I didn't need the job so I walked.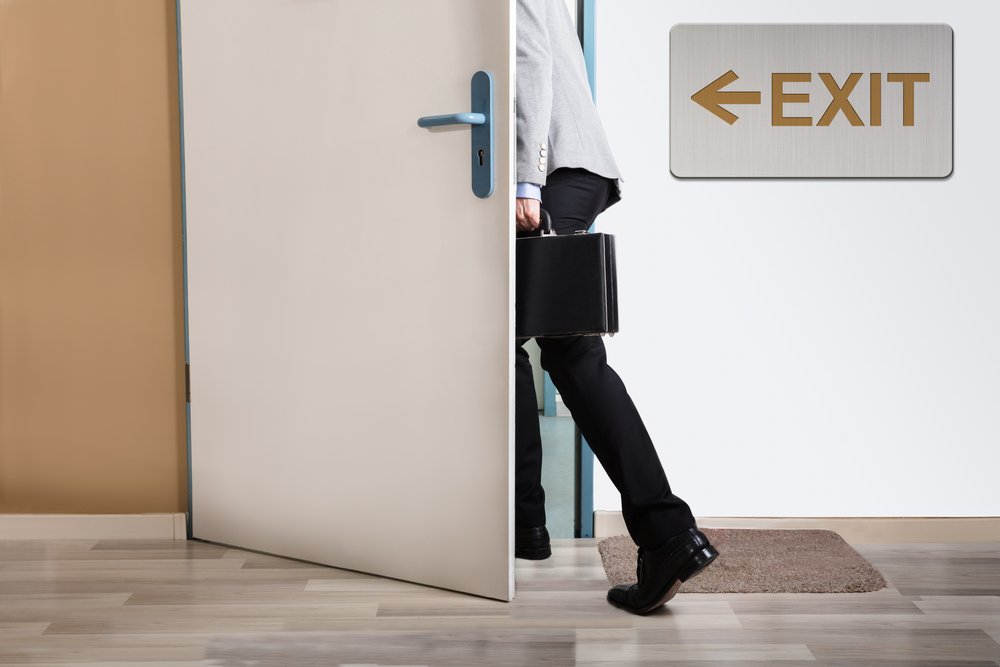 ---
ITCHY BUSINESS 
I worked four hours into a shift at a fiberglass ceiling tile plant. They offered no dust masks or any kind of protective clothing. I was itching like hell by lunchtime, so I just left and went home. I took several showers a day for weeks before I stopped itching. I got paid for three days.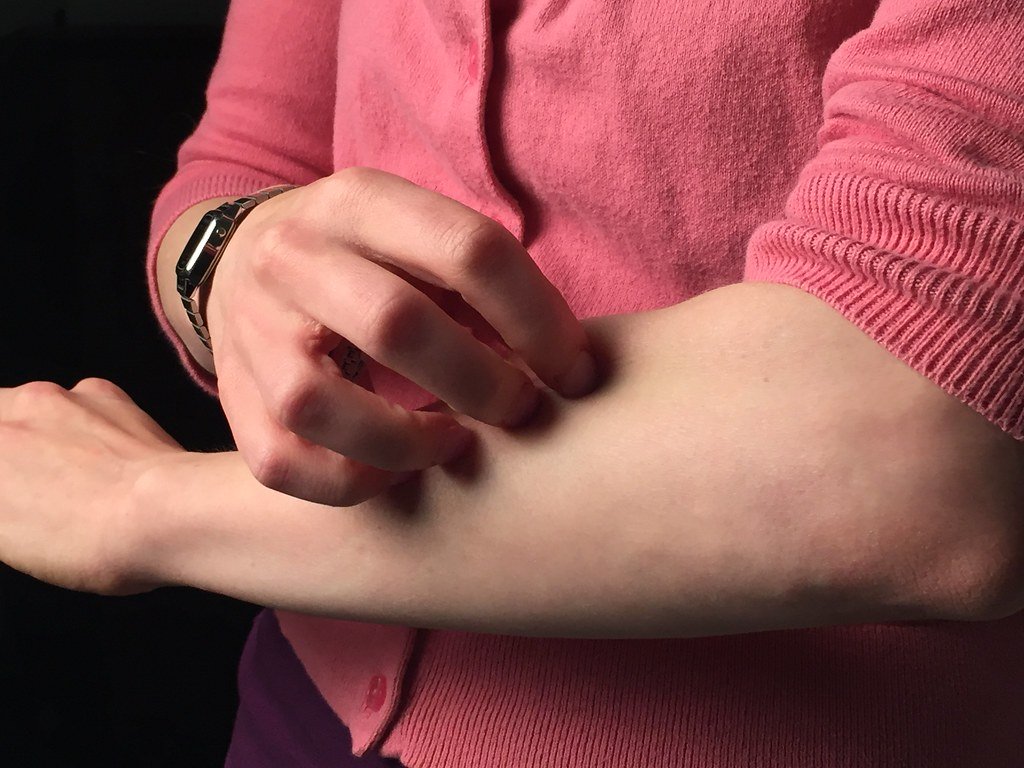 ---
DIRTY DISHES
Eight hours as a dishwasher at a small-town cafe. I wasn't technically hired there, they posted a help wanted sign and I could use the extra cash, so we agreed to leave the sign-up and I'd work under the table until they found someone legit.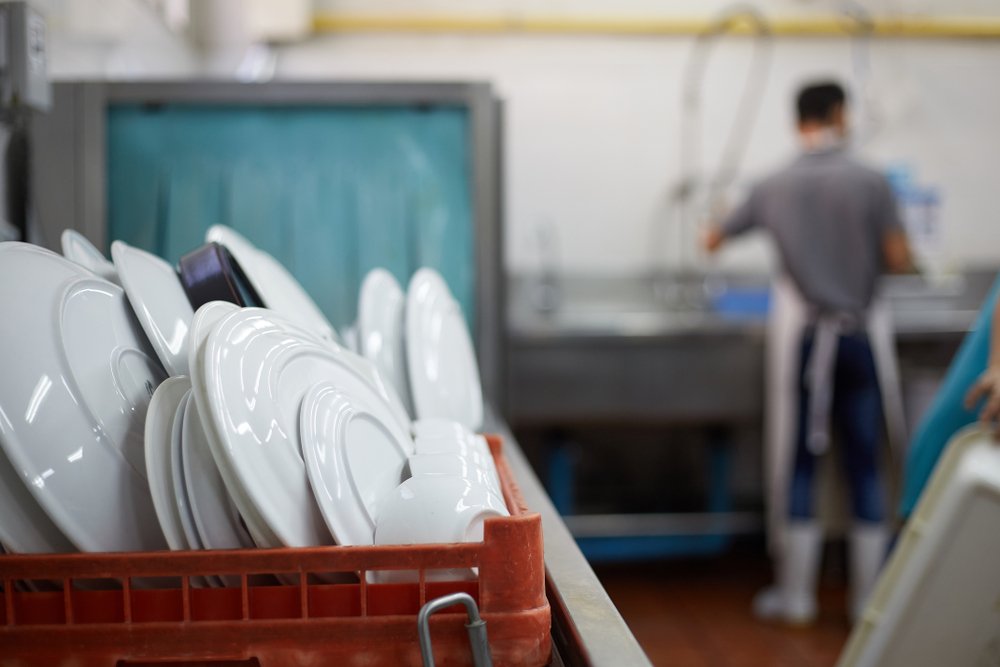 ---
I got in there and the workstation was in the back in this tiny room, small enough that if I could put my palms flat against the walls on either side of the room. It was just long enough for the washing basins and a power washer that was janky as heck and would spray the steam everywhere.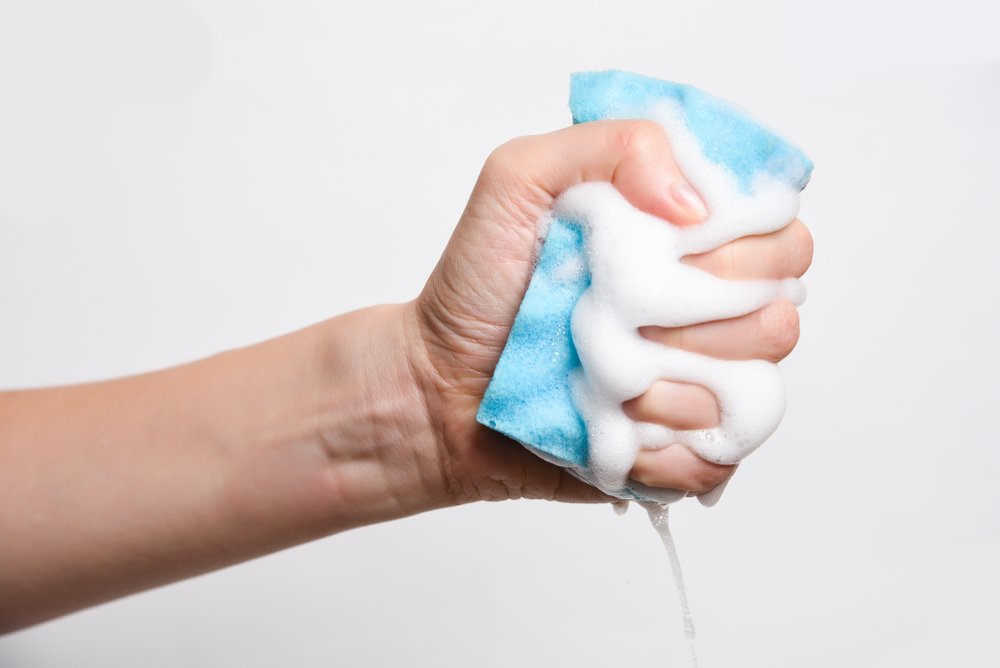 ---
I did dish work in a bakery and could handle the heat, it just wasn't fun. What really killed it for me was when I went to drain the water, that had no visibility whatsoever, the owner comes running in yelling about how I can't drain the water.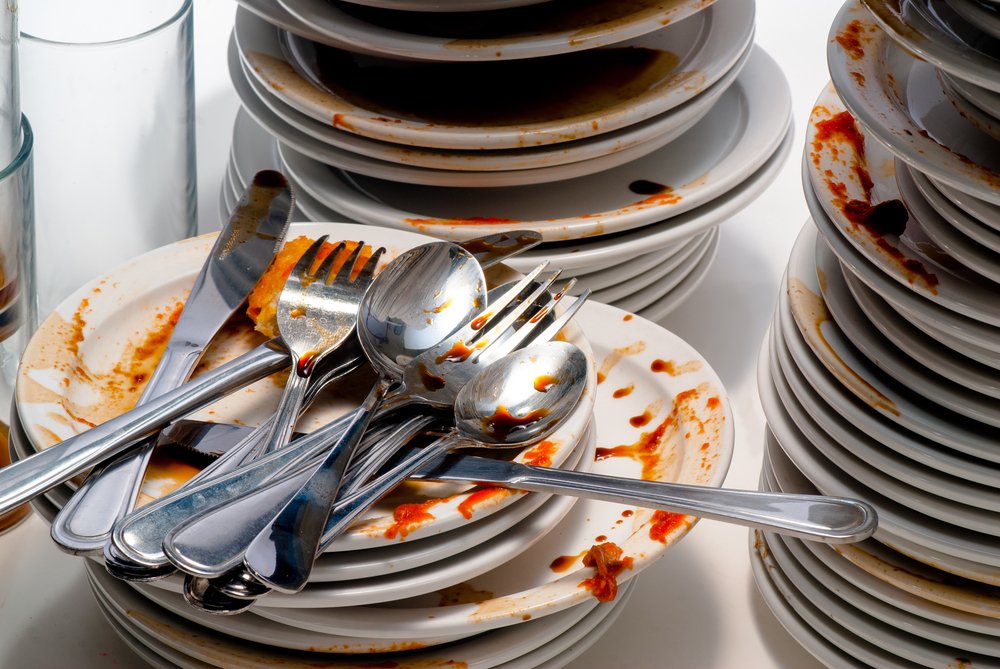 ---
Like, dude, I can put my hand just under the water and can't see any of it… that's the "rinse" basin. We did it his way since I wanted to be paid for the day, got paid, didn't go back and warned everyone I knew not to eat there either.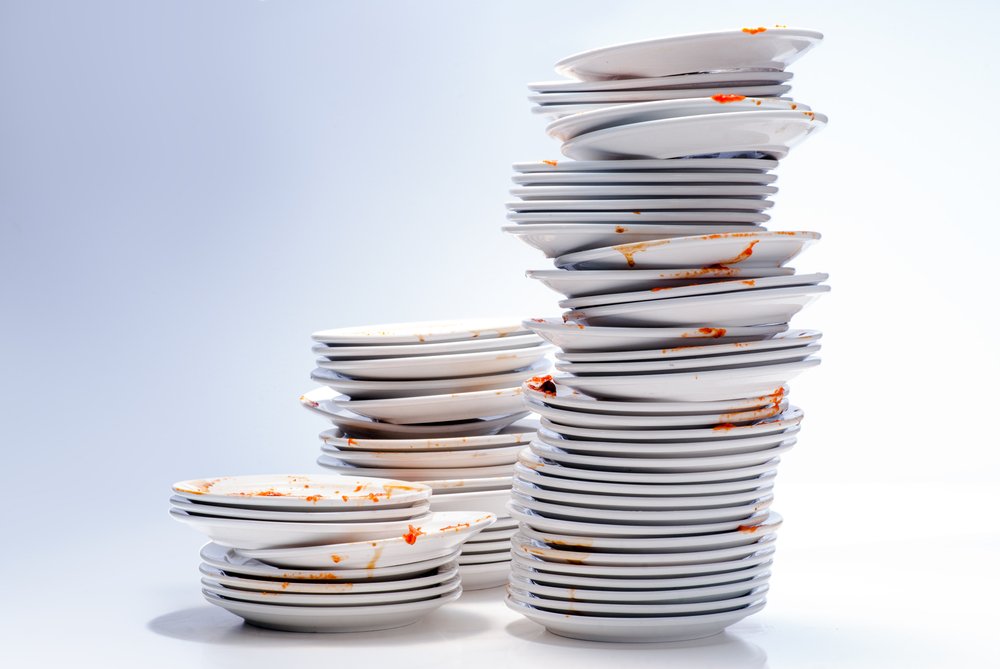 ---
A PERMANENT LUNCH BREAK
One month. I was hired by a small company in my hometown after a few months of unemployment. I went in knowing that the boss was notorious for firing people and that his business had a horrible retention rate. For example, the business was over 30 years old, but the senior-most employee had only been there for three years.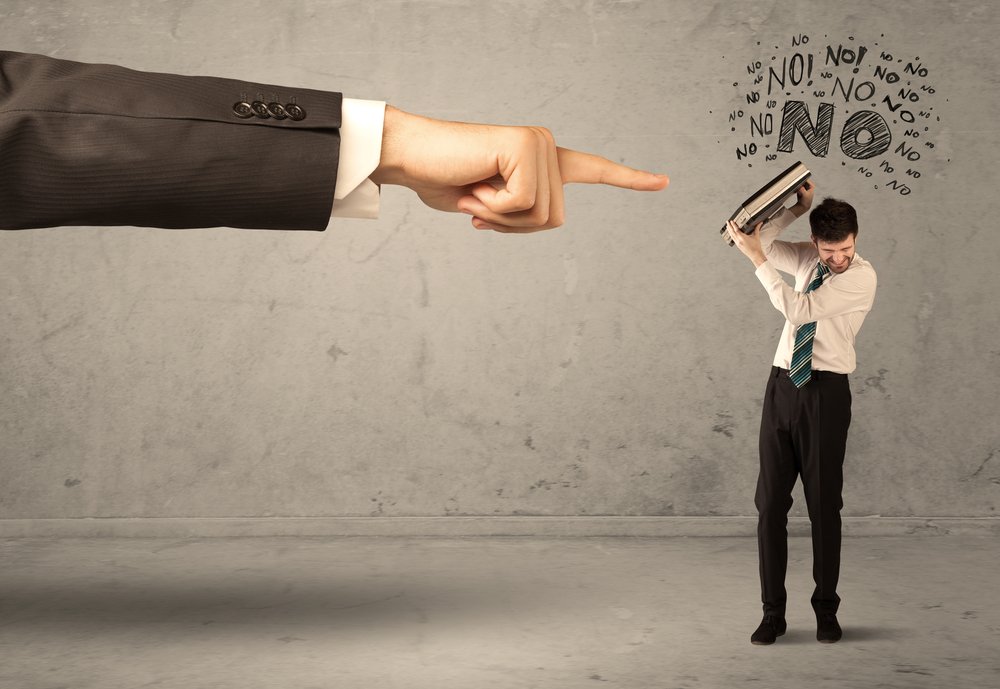 ---
I went in with high hopes, but I soon realized the place was a crap show. The owner loved to micromanage and took it as an insult if anyone was slightly smarter than him. He also had undiagnosed ADHD, since every two minutes I was assigned a new task that was completely unrelated to the previous one.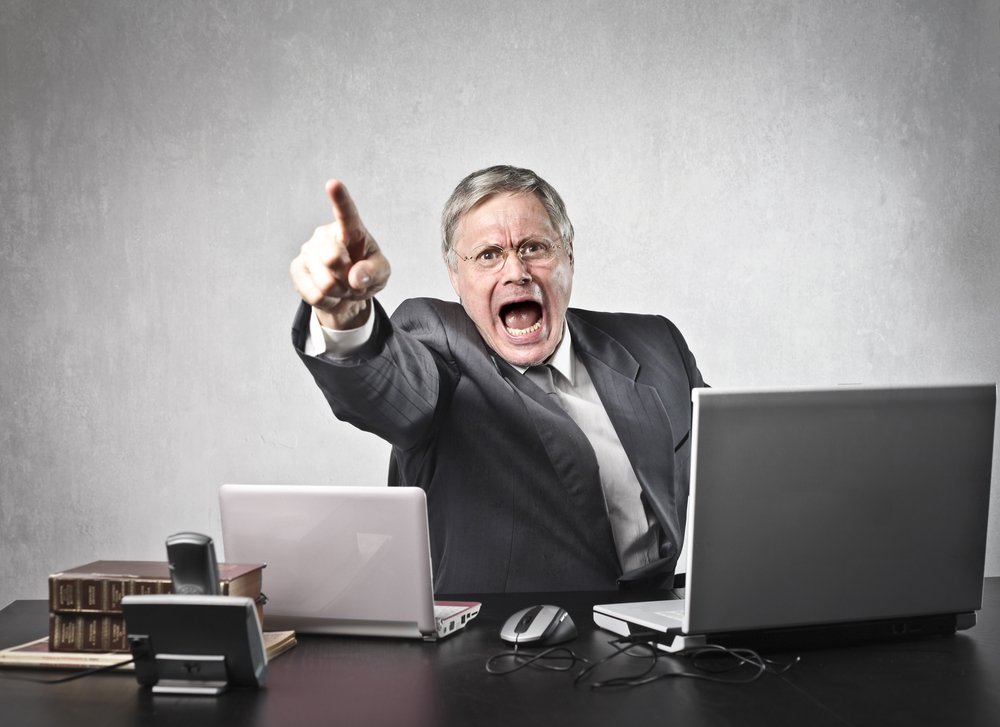 ---
To top it all off, he couldn't admit when he was wrong. For the same pay as a Walmart cashier, I was supposed to be in charge of tech support, shipping, and inventory. On my first day, I realized that the majority of his customers were beyond pissed.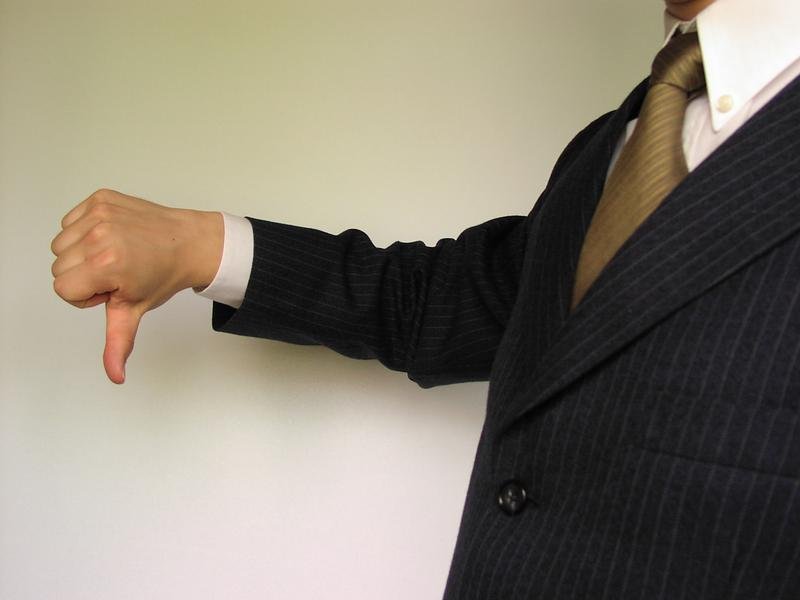 ---
We sold vital equipment for the disabled, yet there was no ticketing system to keep track of customer's problems. There was one poor lady who was without this vital device for over six weeks. In the end, the stress of dealing with neglected customers and a crappy boss was too much, so I took a permanent lunch break.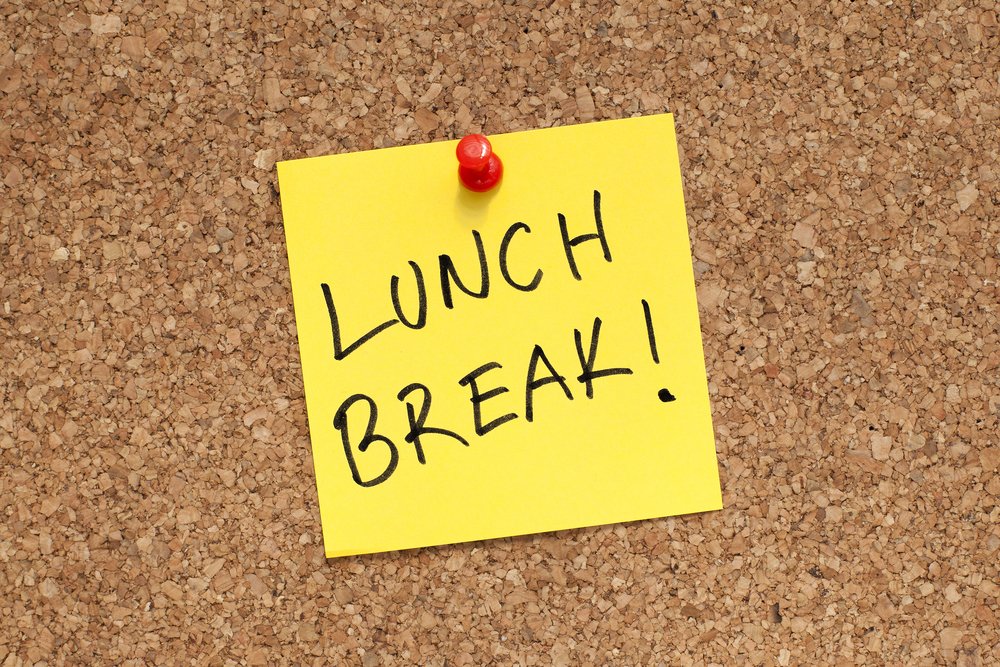 ---
THE DODGY CALL CENTER JOB 
Got an "interview" for a call center. I had driven by it a few times, and it literally just said "CALL CENTER" in all capital letters on the front of this weird building with an all-glass front. I had a bad gut feeling about it, plus on the way there I got into a bus crash.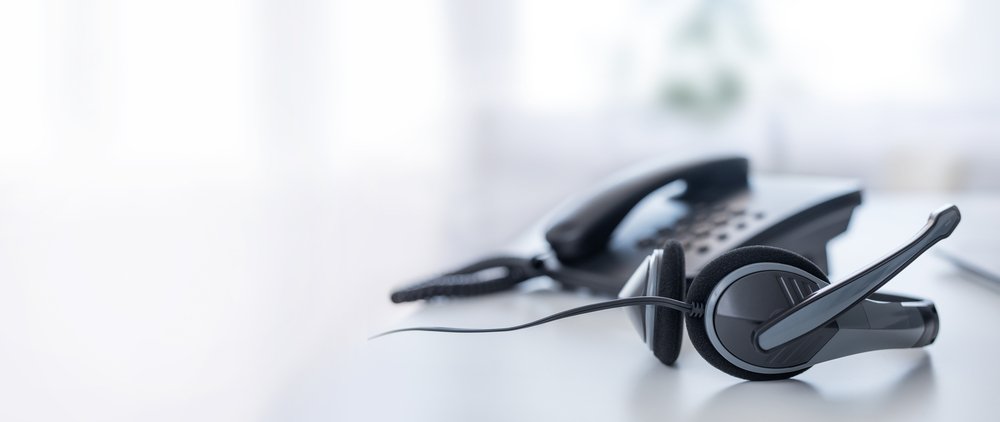 ---
I was inside the bus, no one was harmed. Got there and the absolute greasiest slimy dude was the manager. The first thing he did was give me an employee information sheet to fill out with only my name, SIN number, and phone number.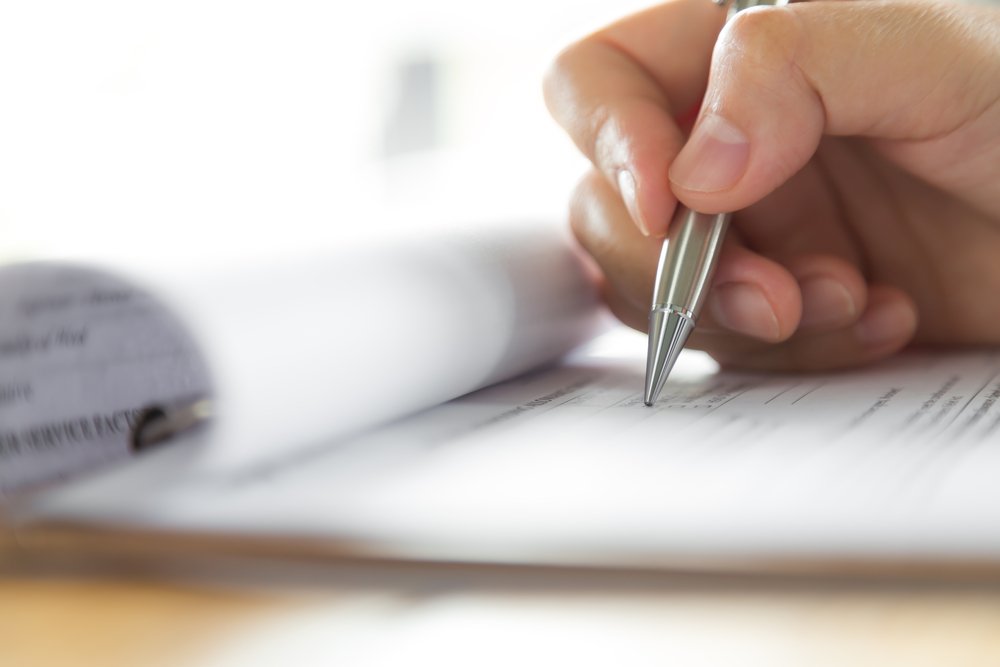 ---
It was a group interview and we were all immediately forced to begin making calls. He said we were collecting donations for "charities," which I looked up on my break—they were all bogus. I finished my "interview", walked away, and never looked back. Also, I never got so much as an email address from this guy.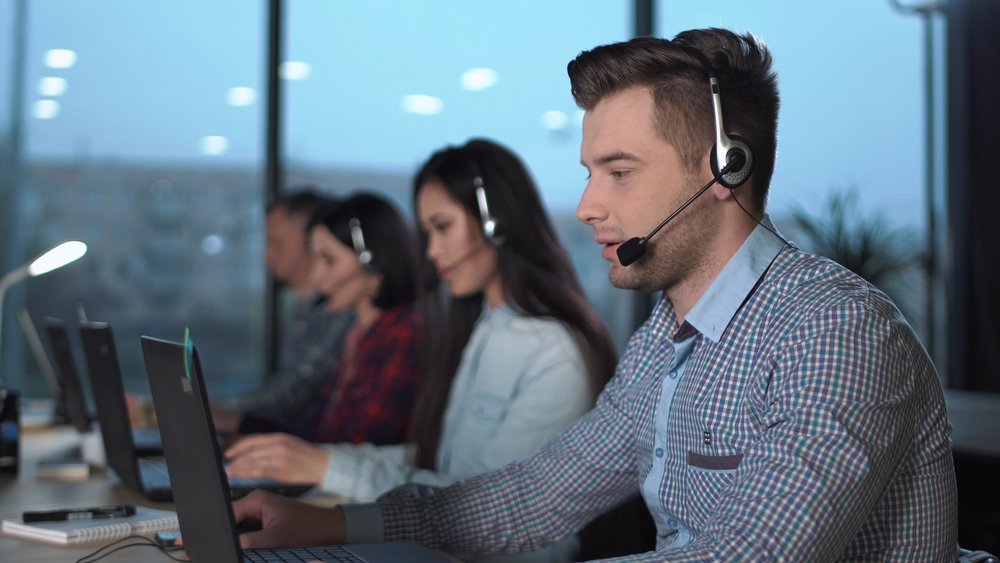 ---
I couldn't call the call center or any management at all. No website, no nothing! I was scared about them having my SIN number, but I'm a broke student with no assets, so if they really wanted to help me out and steal my identity and pay off my loans, I'll take it.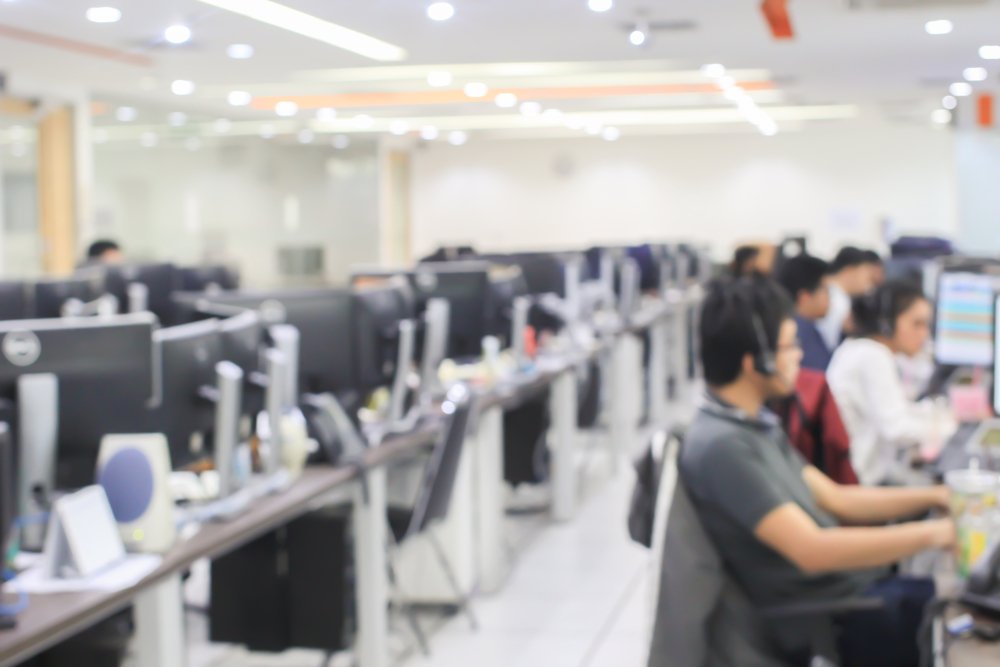 ---
IN OVER MY HEAD
Fresh out of an art high school, I brought my portfolio in to a local print shop that did typical jobs like fliers, posters, t-shirts, etc. Without even looking at my portfolio, she told me to come in the following Monday to start.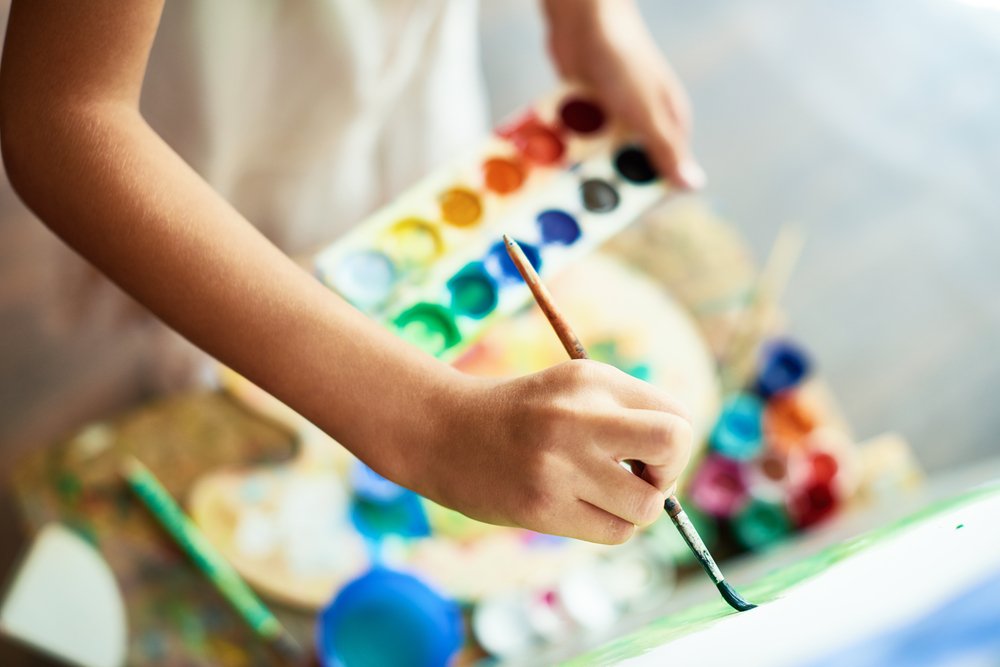 ---
Yay, my first creative job! Monday comes and I'm sent to the dark back room, where I'm instructed on folding bi- and tri-fold fliers by a huge 350+ pound guy who looks like he'd just been released from prison. After setting two huge stacks of many hundreds of fliers in front of me, he says "go" and leaves the room.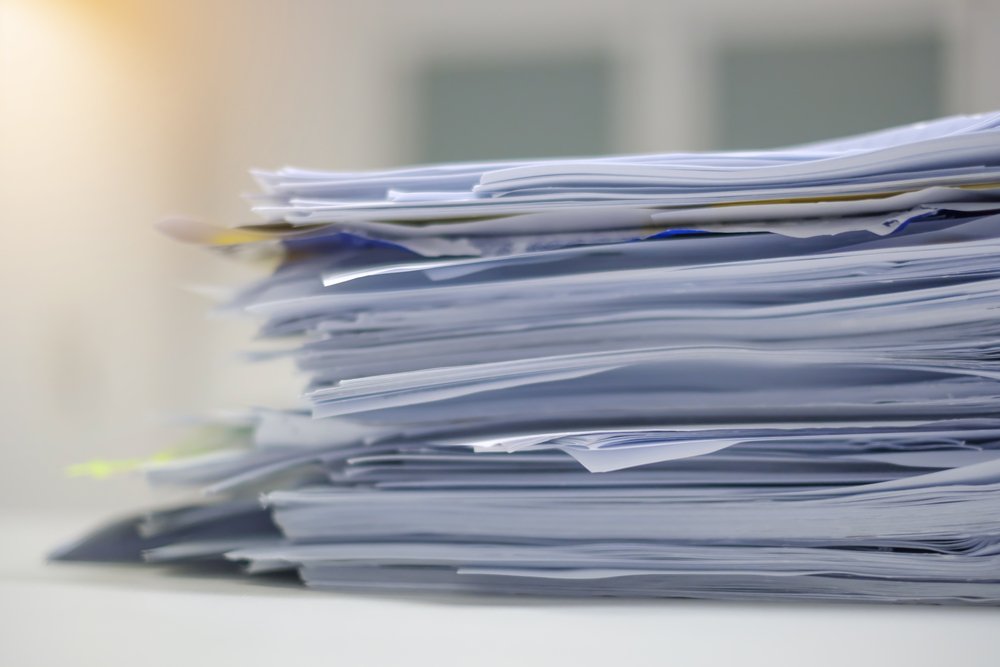 ---
About 30 minutes later I made up some lame excuse about a family emergency and me being needed at home. I noped the heck out of there and they never heard from me again. I felt pretty bad, but I was so naive and had no clue what I was in for.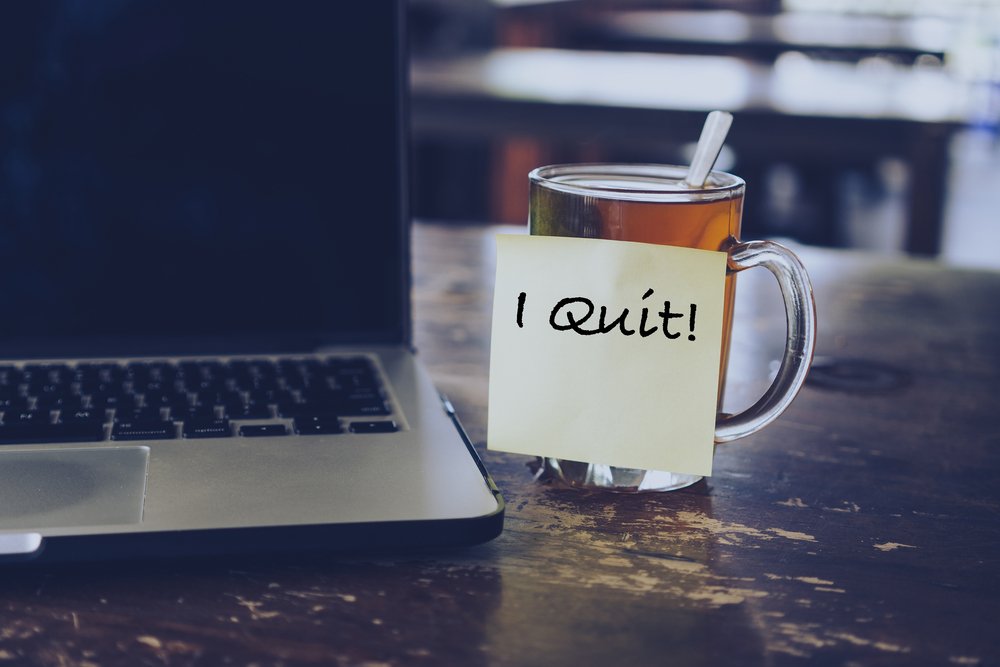 ---
A BIG MAC-CIDENT
I lasted two weeks at Wendy's. I dropped a triple cheeseburger on the floor just as the district manager walked by; he stepped on it, slipped, and fell. It was like a Three Stooges movie. I was only 17 and was so embarrassed that I just went home and never went back.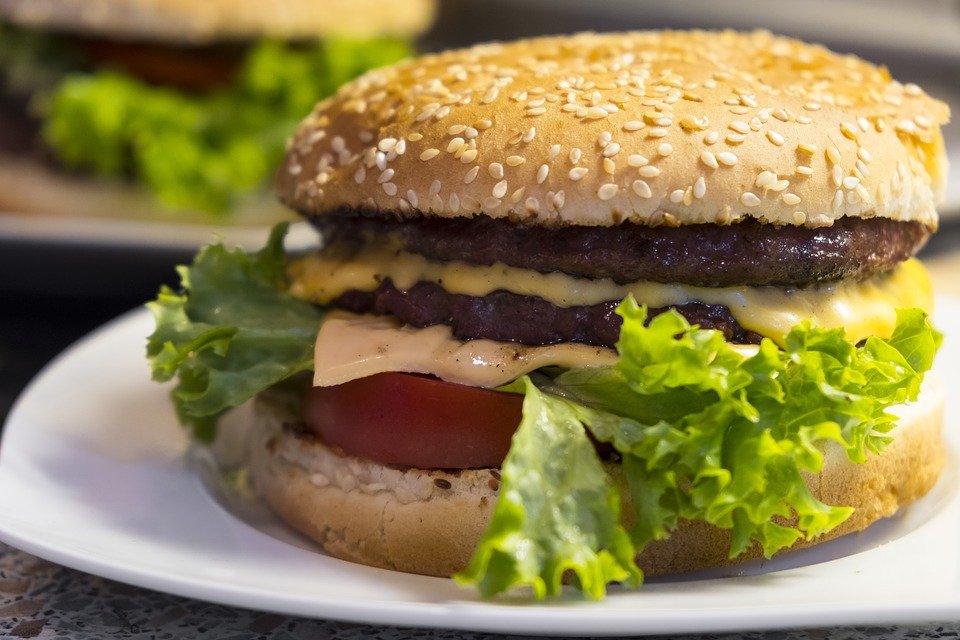 ---
THE MEAN GIRLS (AND BOYS) AT WORK
An hour and a half. Got the run-around for three weeks where they told me to meet them at a certain time, I'd go, and I'd get told I wasn't scheduled for a meeting. I wanted a job though, and finally got hired. I was doing onboarding training online and heard my new managers talking—it made my blood run cold.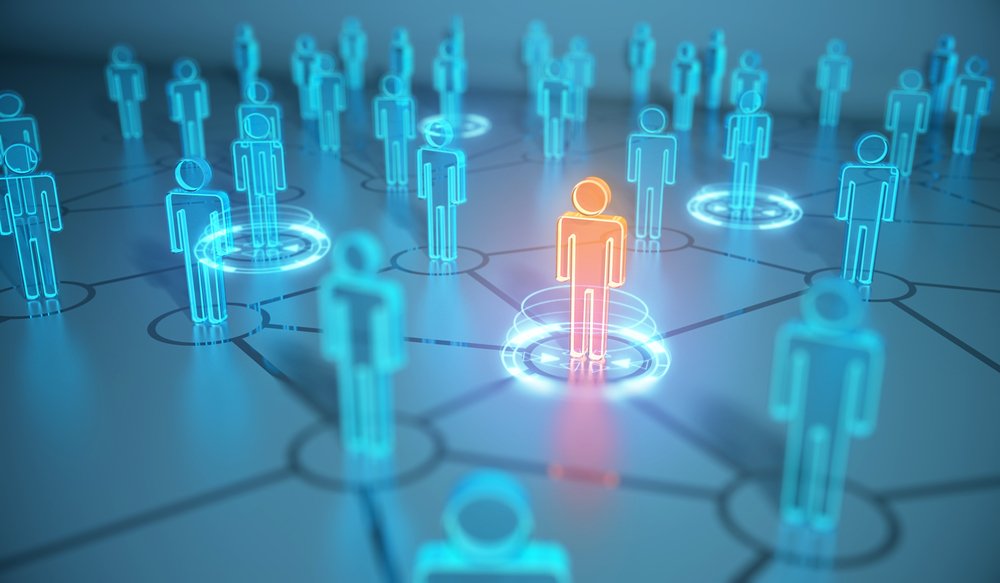 ---
They were crapping on all the other departments like crazy and they were smack-talking their own department by saying it didn't matter that a lot of people had quit that week and they'd always get refilled. They were also laughing off safety hazards. I was pretty hard up for work and in a bad mental spot for other reasons.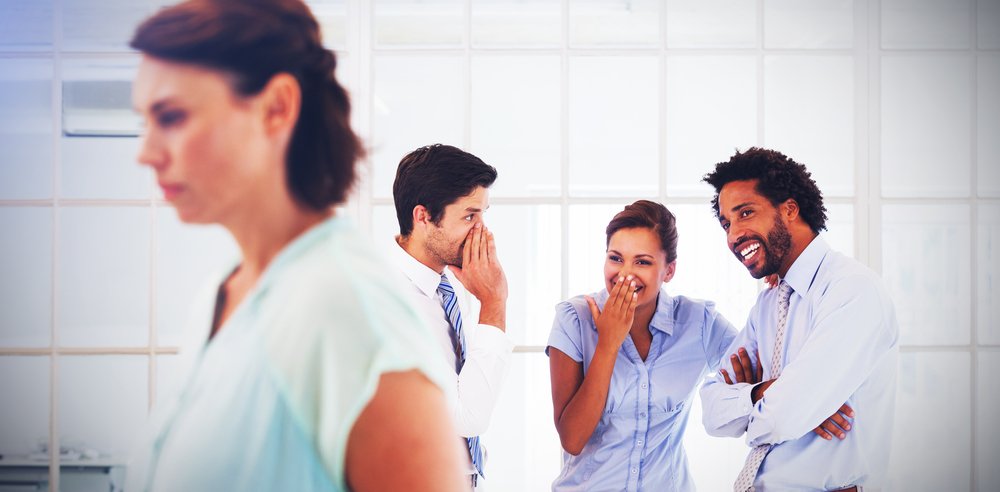 ---
So I got my uniforms and went home to think on it rather than act rashly. But I went in the next day and just turned everything I'd gotten in to the front desk, requested that they turn it over to the right department, and said I couldn't work there. The front desk lady said, "Good for you!" and I left.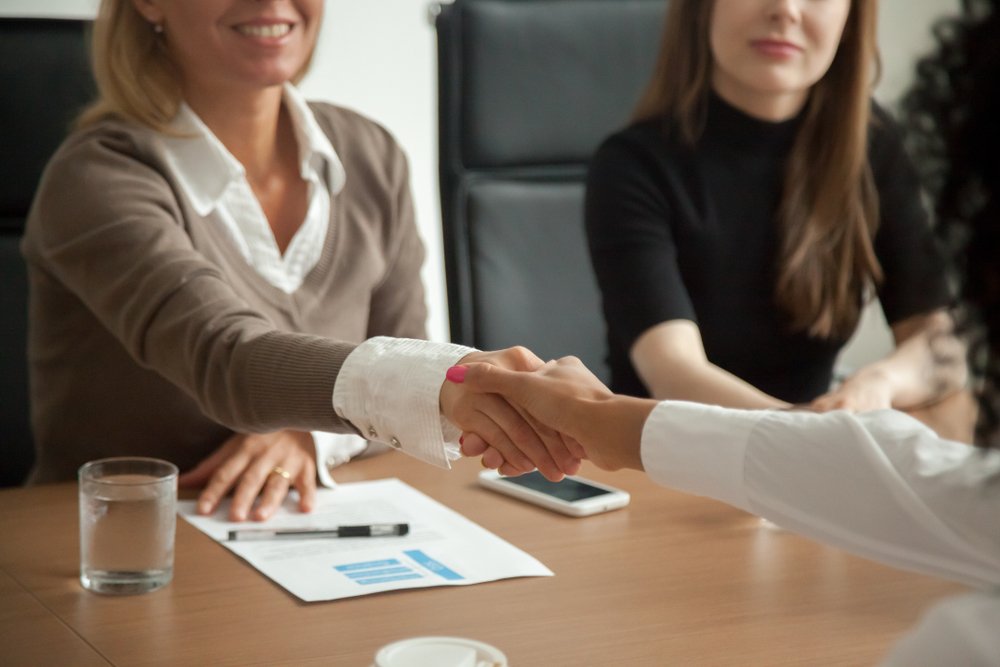 ---
THE BUSINESS THAT NEVER CLOSES
Two weeks. A logistics company where the client was Mars candy and Wrigley. Same company. They also own Uncle Ben's rice. No climate control and you had to ask to use the bathroom. The supervisors would stand up at their little station just watching the cameras.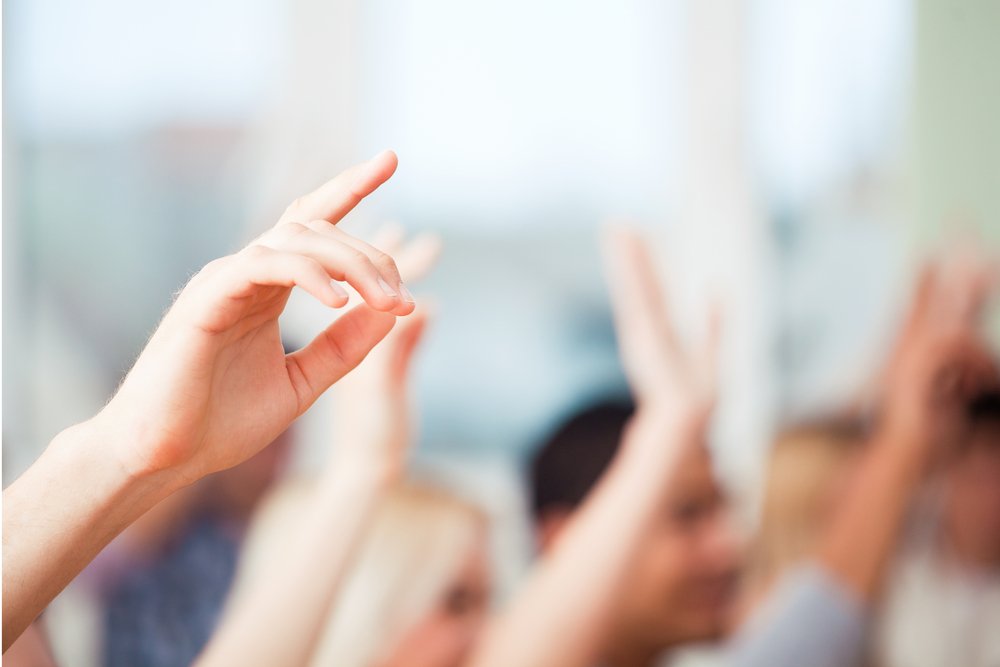 ---
If you went into the lobby for water or to the bathroom, you would hear over the loudspeaker for your lead to go get you. Also, mandatory overtime, they would tell you at the beginning of an already 10-hour overnight shift.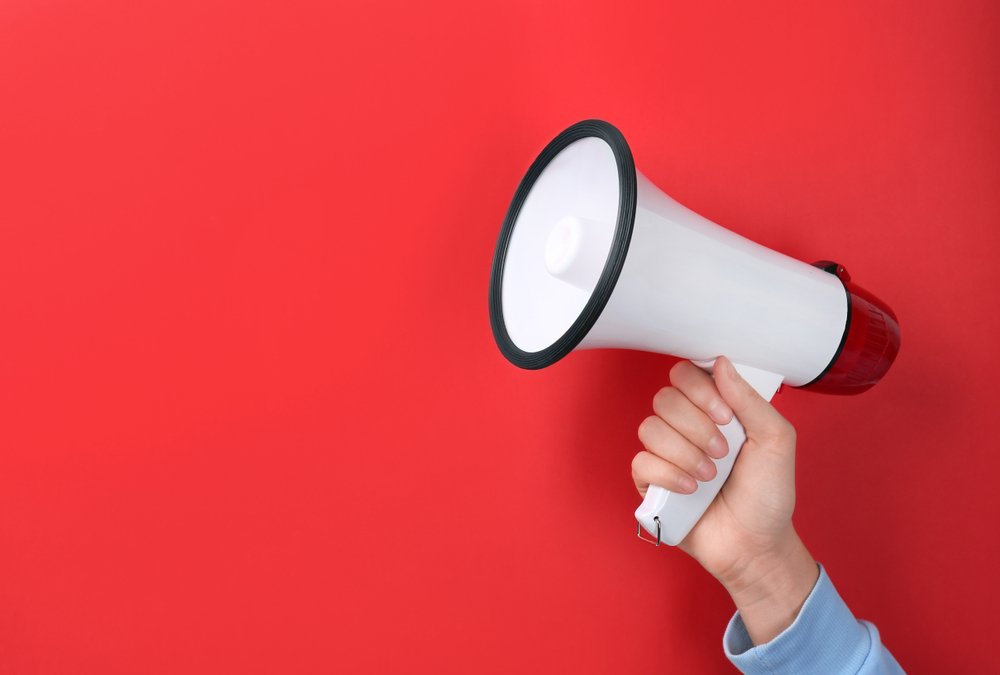 ---
All this for a whopping $10/hr. Boxes of Snickers cases get real heavy after eight hours. It was an interim job while my union papers and background BS was being processed for my current job.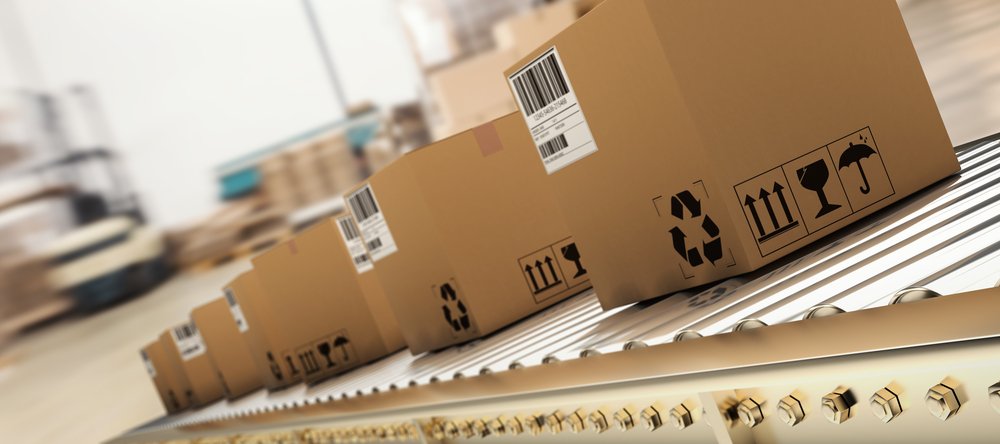 ---
CALL THE FBI
I worked as an internal audit intern for a local municipality. I was 20 years old and hadn't even taken an audit class yet. After a few weeks, I realized quickly that I was underqualified for the job. However, I still tried to learn and work my tail off.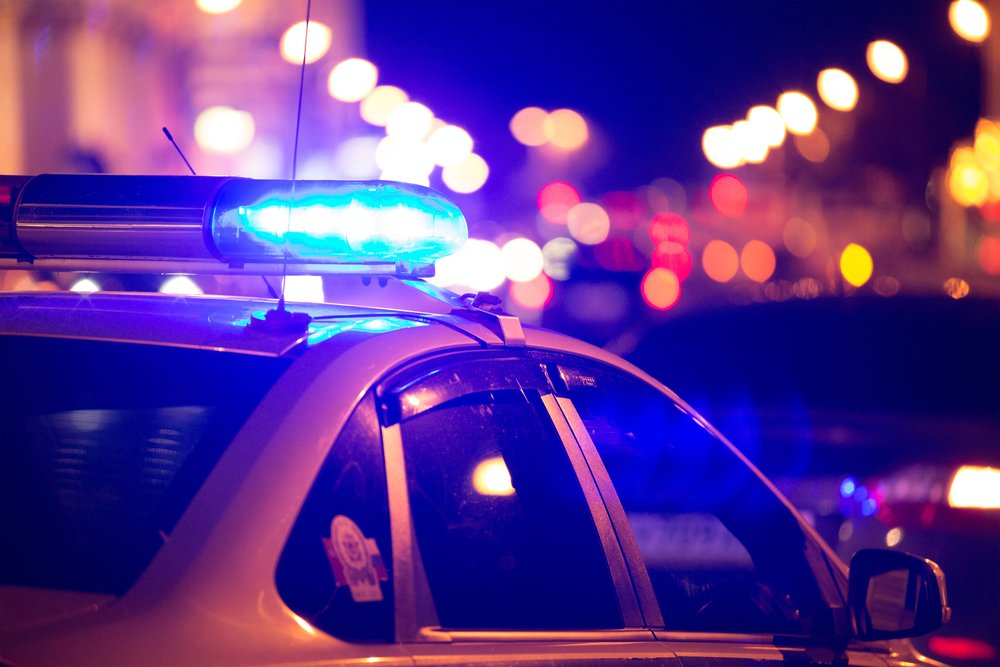 ---
I noticed there were some issues with the policies and procedures in place. For example, missing money and weak controls. Anytime I brought it up, the manager would sweep it under the rug and ignore it.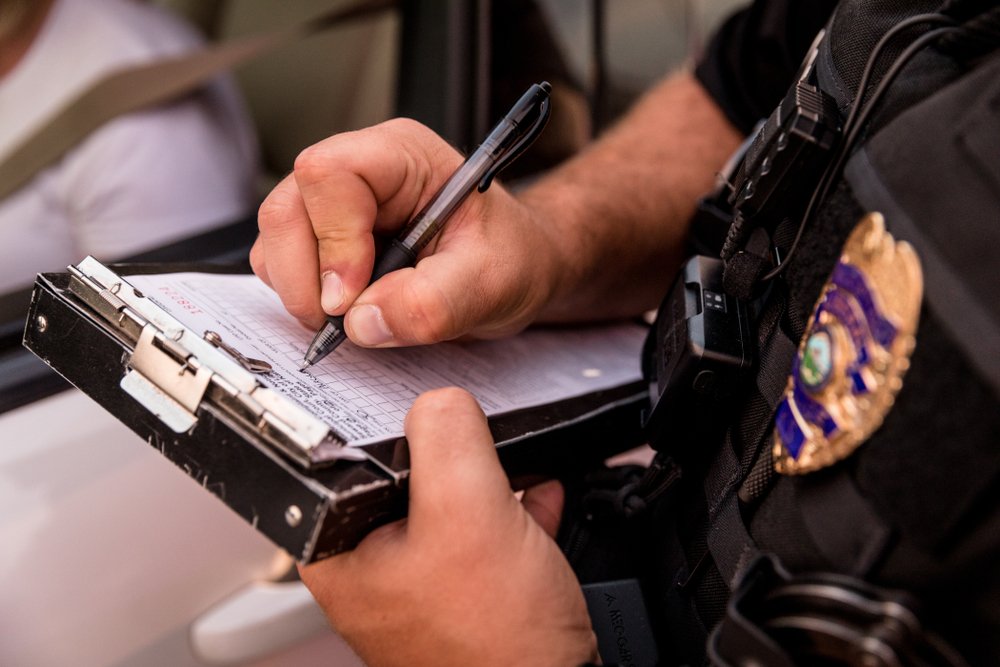 ---
Long story short, I had a huge argument with her and she let me go. Three months later, the FBI show up at my door. They asked me a few questions about my old manager.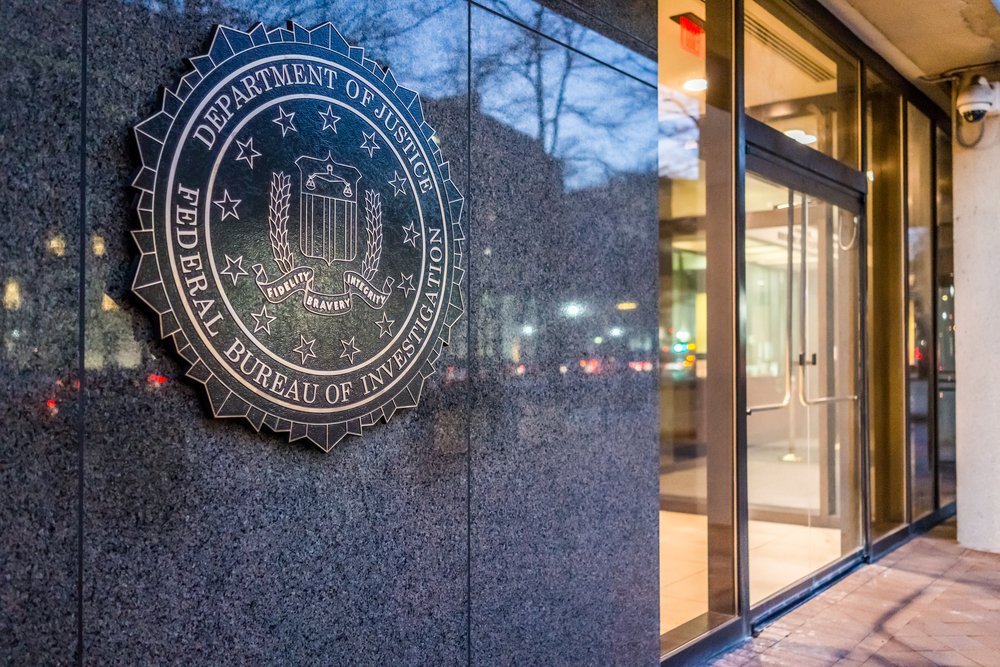 ---
Turns out she conspired with the mayor to accept donations in exchange for certain actions. Not sure what those actions were. Either way, she got fired and got charged, along with ten other city officials.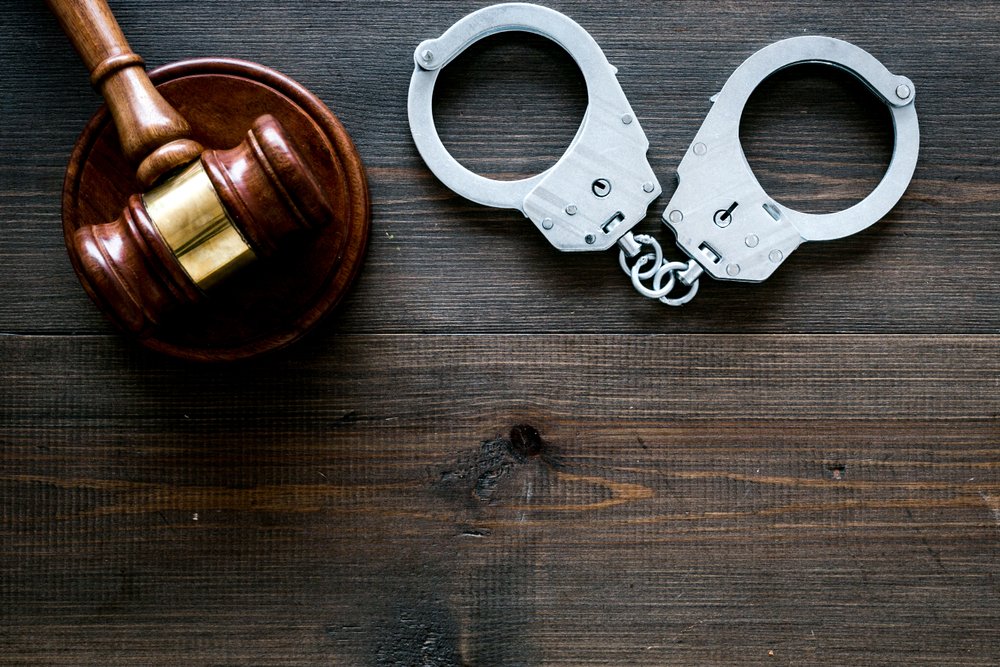 ---
NOT STICKING TO THIS JOB LIKE GLUE
Two hours. Temp job. Minimum wage. Showed up at zero-dark-thirty at a damn industrial glue factory. Yes, this was already looking good. I was the only employee there in the whole place. I meet my supervisor, and he takes me to the big boss' office to find out my assignment. "Have him clean strainer #5," says big boss.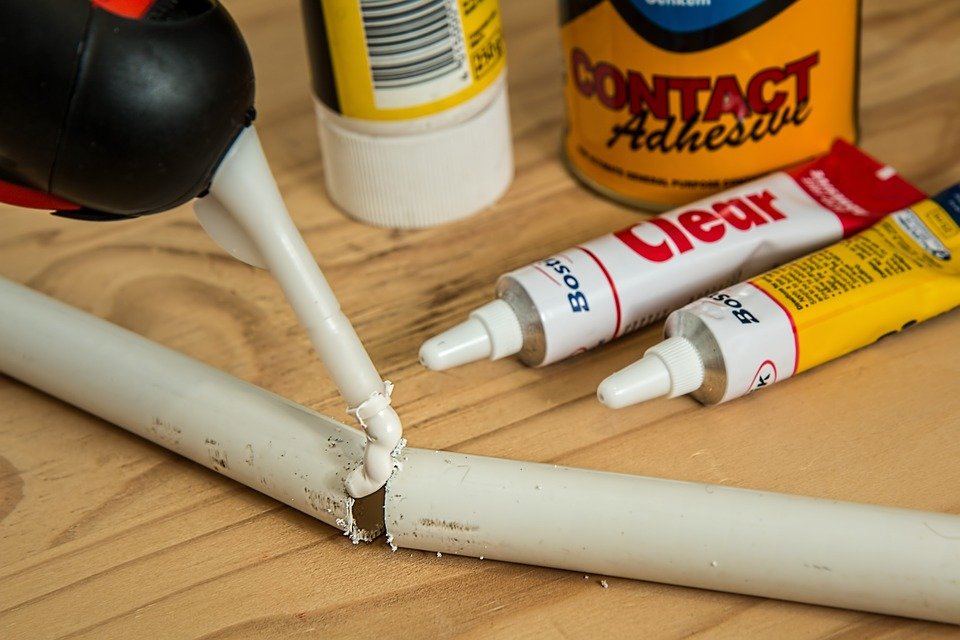 ---
"Ohhh. You're a harsh man," says supervisor. Wow. things are really looking up. Strainer #5 is a steel tube about 3.5′ across and 5′ long, closed on one end. The interior is caked with about 1/4″ of dried yellow industrial glue, like hard plastic. I'm given a small pneumatic jackhammer and a pair of gloves, and into the tube I go.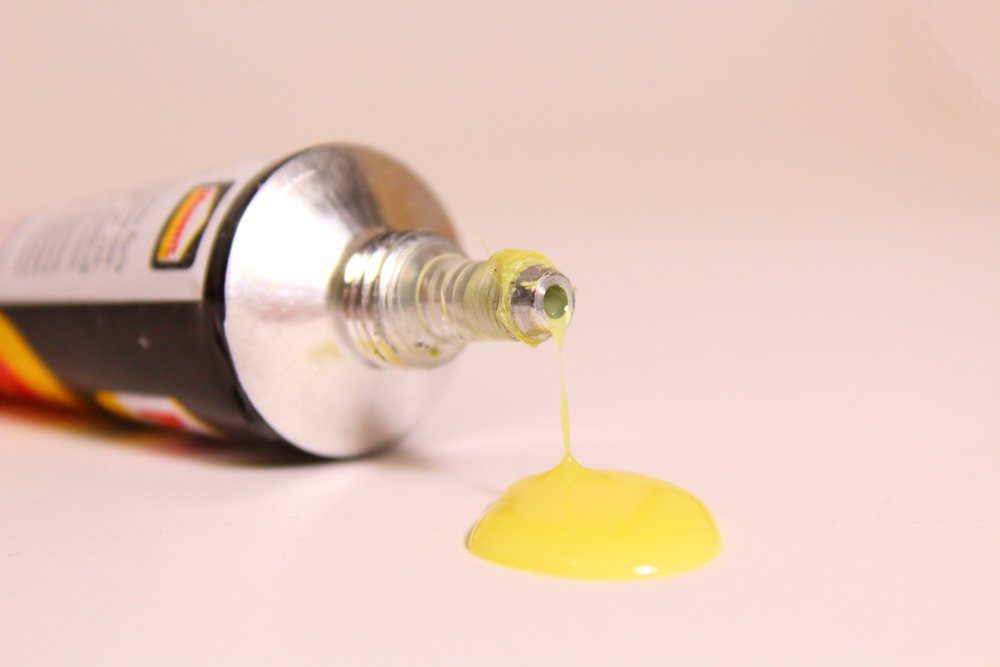 ---
Hammering one spot of the glue for about 30 seconds will flake off about 1-inch of glue. After an hour, my right hand is constantly tingling from the vibration of the jackhammer, like it has fallen asleep. After two, I feel like someone has dropped a cinderblock on it, and then plunged it into a nest of fire ants.