Friends Cast's Net Worth
They are our best Friends, but they make way more money than we do! Which star used their money to open a sober living home? Who had only $11 in their bank account on the day of auditions? And who signed the contract for a show with a $1 million per episode this year? You won't believe how much money the cast of Friends is STILL earning today, almost 15 years after the show ended. Let's discuss Friends' money in detail! 
How Much They Made in Friends?
According to a 2002 article in Market Place, when the 8th season ended, the main cast of the show was negotiating a pay rise that would see each of the friends earning an eye-watering $1 million PER EPISODE for season 9. Compare this to the much more modest $22,500 they were earning a piece per episode when the show first aired in 1994.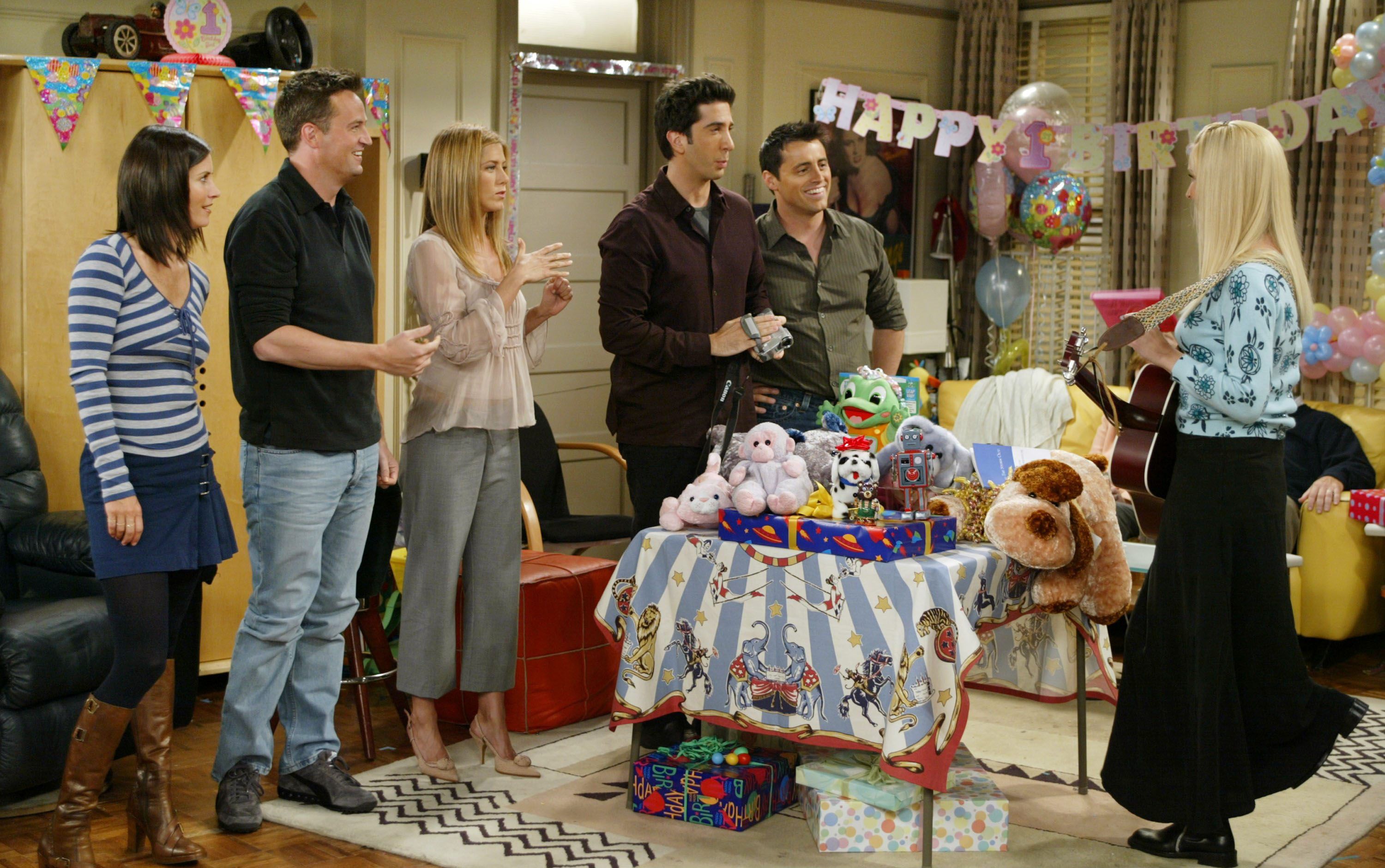 Back in the early 2000s, it was the biggest deal of it's kind ever made for a television show with a run time under 30 minutes. Since Season 9 comprises 24 episodes, that means that all six members of the cast earned a combined total of $144 million for that season alone. And the actors kept their record-breaking salaries for one more year as the show was renewed for the 10th and final season.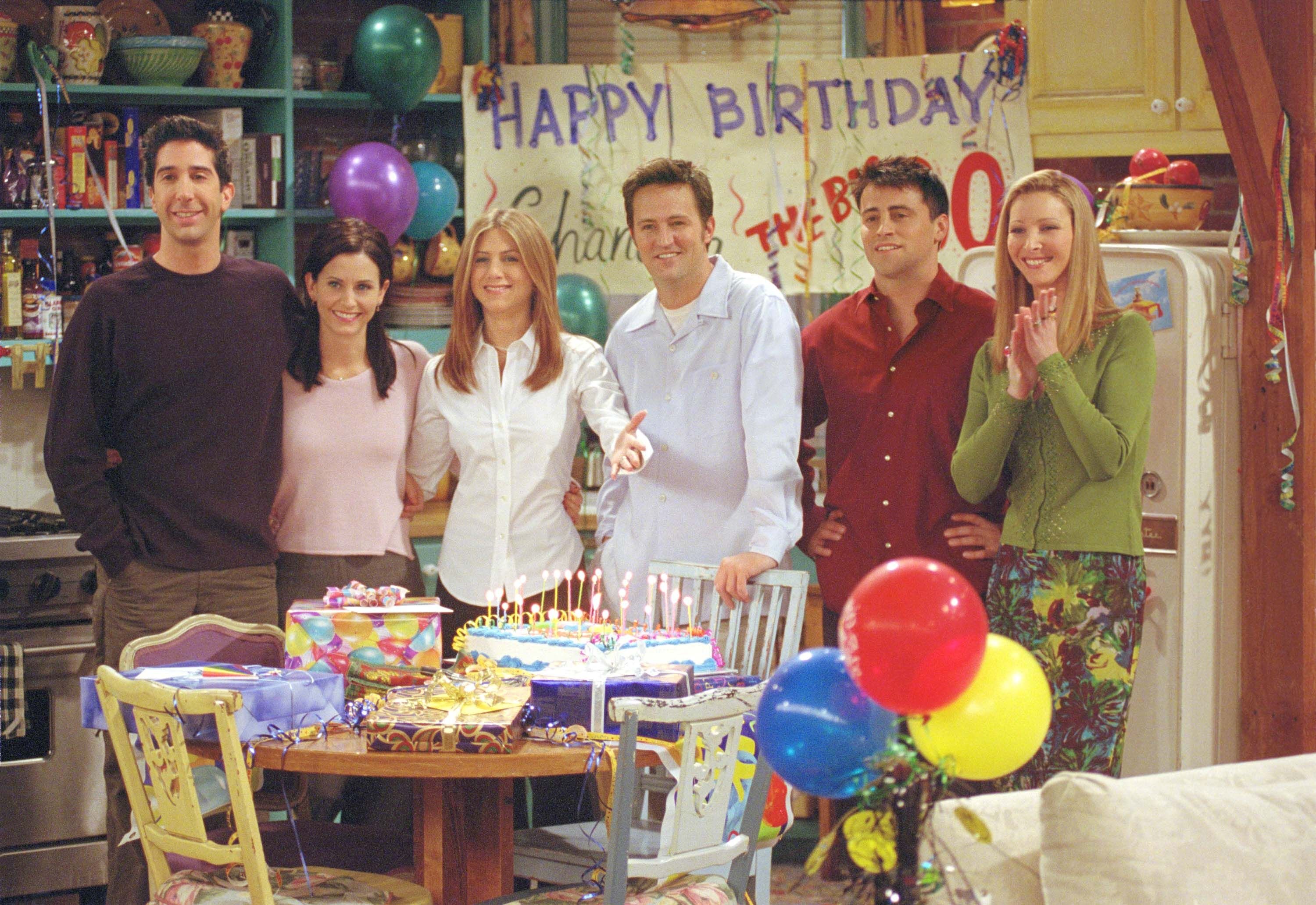 Think back to your previous job and imagine still getting 2% of the company's total income even after you'd left. Sounds amazing, right? Well, that might be a dream for most of us, but the cast of Friends is living that dream in real life. Even though the show has ended, each member of the main cast receives 2 percent of the show's syndication income every year.
Since the show brings Warner Bros. $1 billion every year, that means that each member of the main cast receives a big fat check of $20 million annually. That means that, by 2019, each member of the cast has made $300 million over the course of the last 15 years. With that kind of money, you could buy the most expensive private jet in the world (the Airbus A380) or 3 High-Tech private Roller Coasters.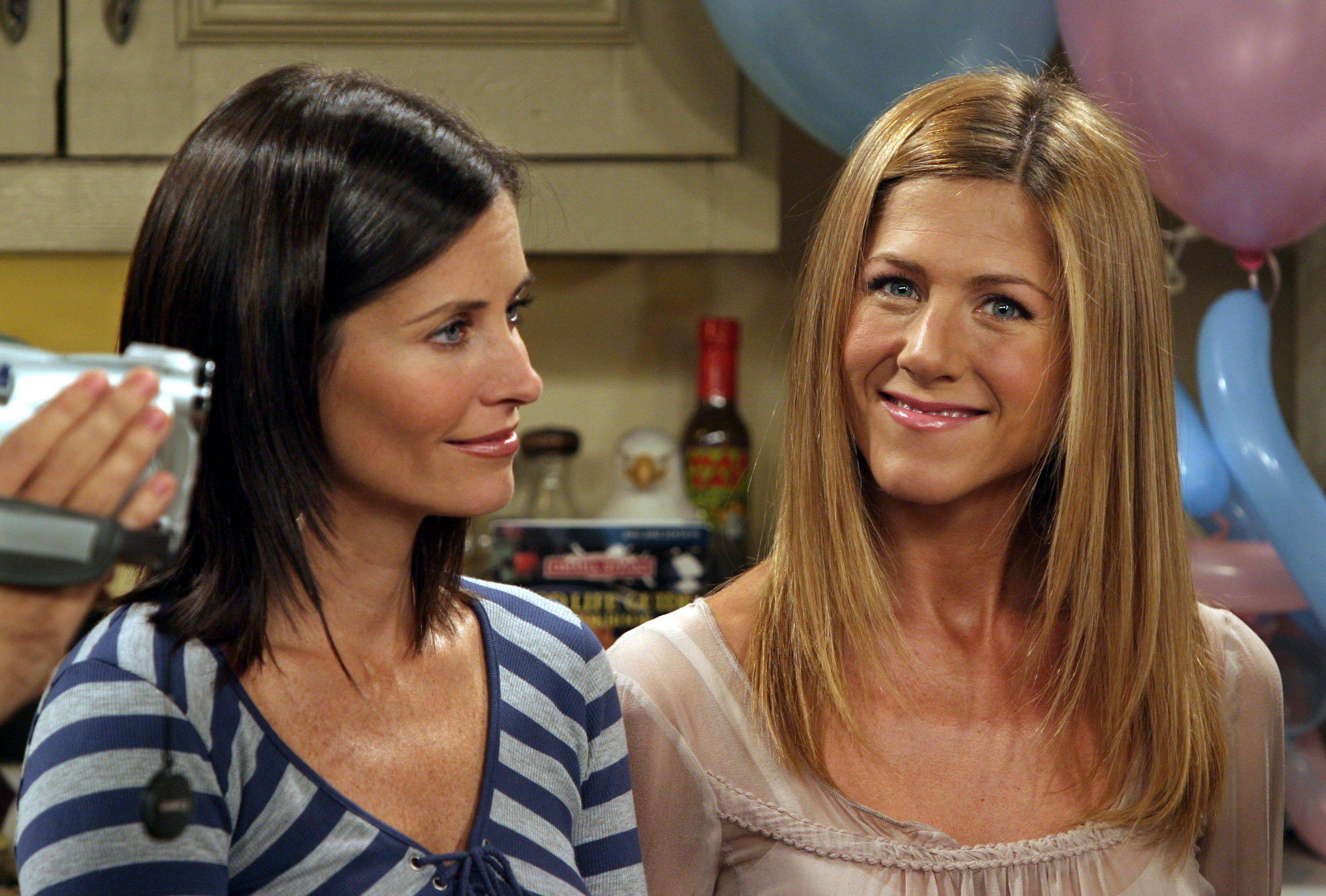 Besides, according to a New York magazine article, the actors can expect an even upcoming payday since Netflix made a $100 million deal with Warner Bros. to keep Friends on their streaming services for another year.
Now that we've determined how much the cast of Friends makes from the show to this day, let's take a look at each of their separate net worths.
Matt Leblanc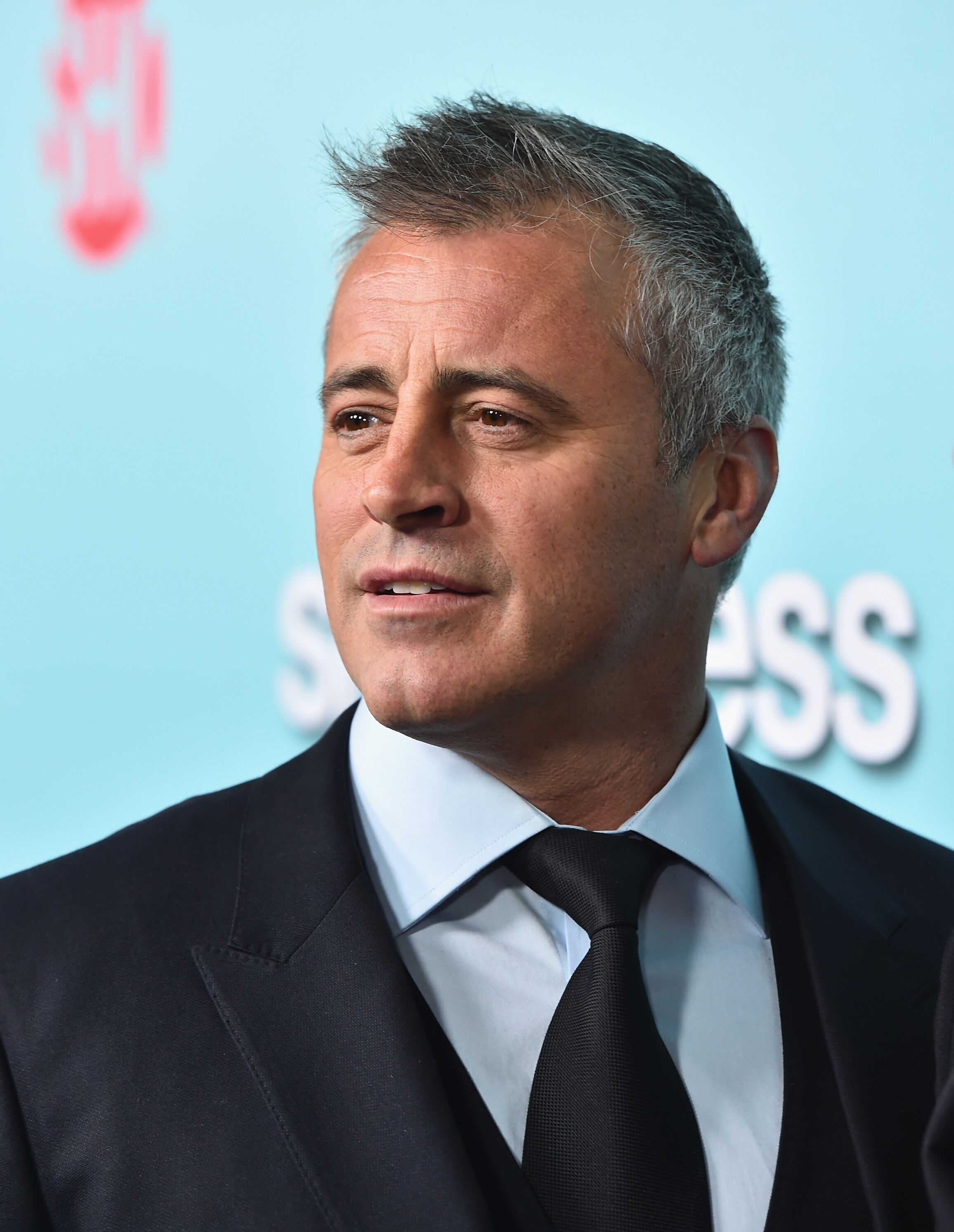 Let's start with firm fan favorite Joey Tribbiani. Right now, Matt Leblanc's net worth is estimated to be about $60-80 million.
In contrast to other cast members, Matt continued playing his character for two more years in the short-lived Friends spin-off Joey, earning himself $15 million. When Friends ended, NBC obviously didn't want to lose that audience they'd built up over all those seasons and decided to immediately greenlight a spin-off with one of the show's most beloved characters.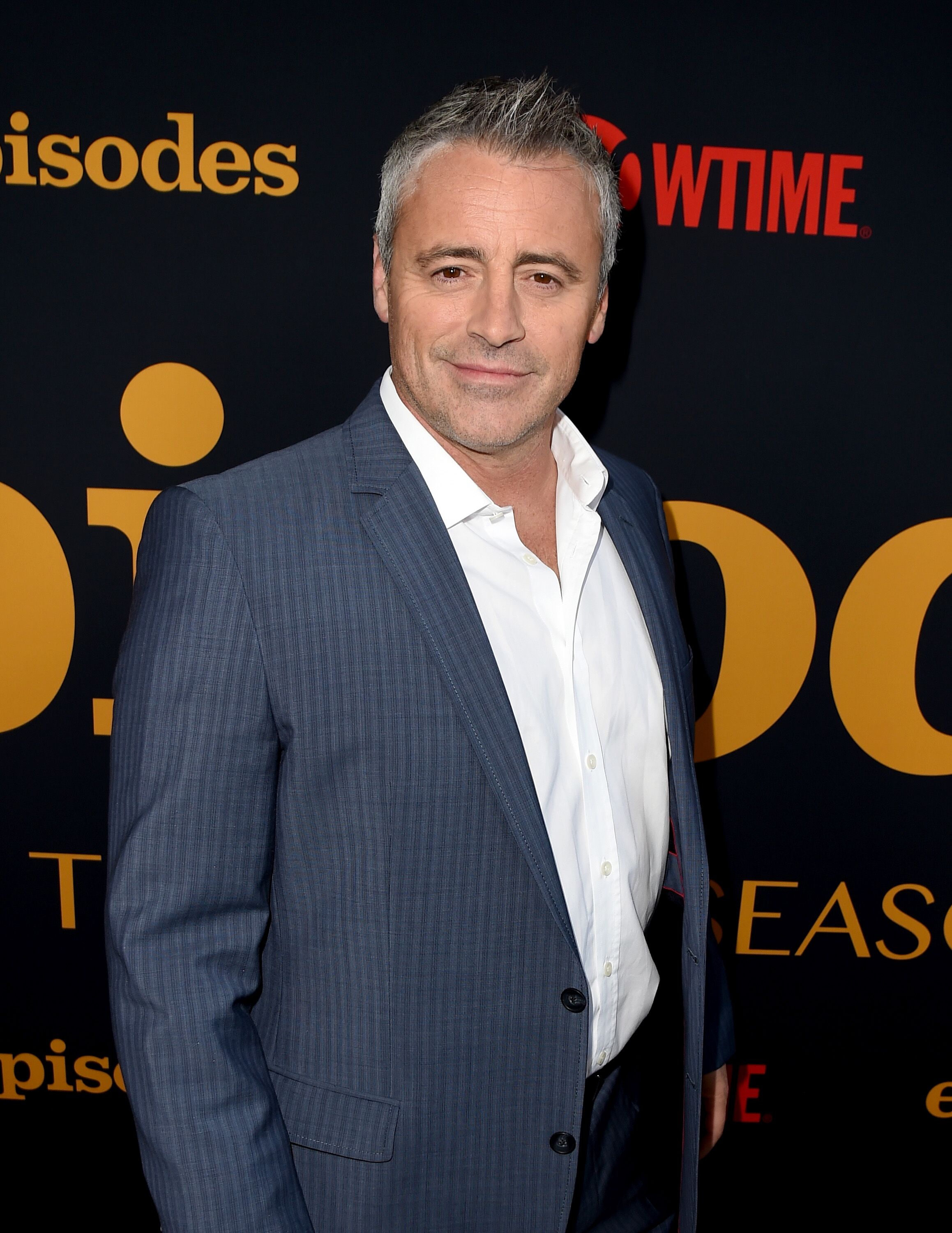 Unfortunately, the show didn't live up to expectations and following the waning rating, it was canceled after a mere two seasons. In the aftermath of that televisual car crash, LeBlanc revealed that he wanted to take a year break from filming... and that year eventually turned into a half-decade hiatus from showbiz.
Luckily, as one of the cast of Friends, LeBlanc could totally afford it... though Matt did sell his house in Hidden Hills in California in 2007 for $9,139,000.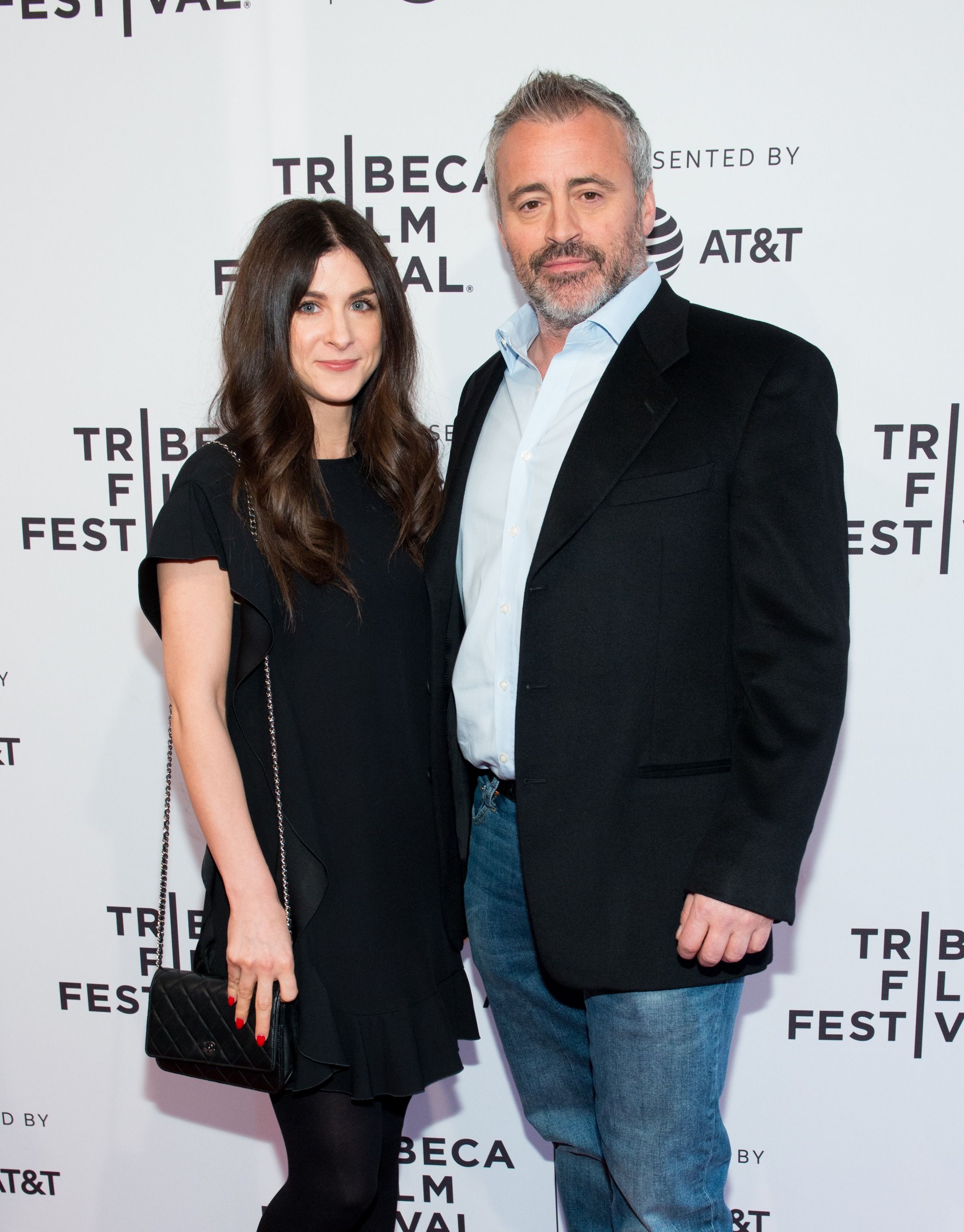 Not bad for an actor who had just $11 to his name when he auditioned for Friends, right? However, Matt isn't really very excited about being constantly compared to Joey Tribbiani.
"People will speak slowly to me sometimes. And they always ask me if I'm all right, because I'm much more low-key and reserved than my character in Friends. They think that I'm depressed, or I'm sad, or upset."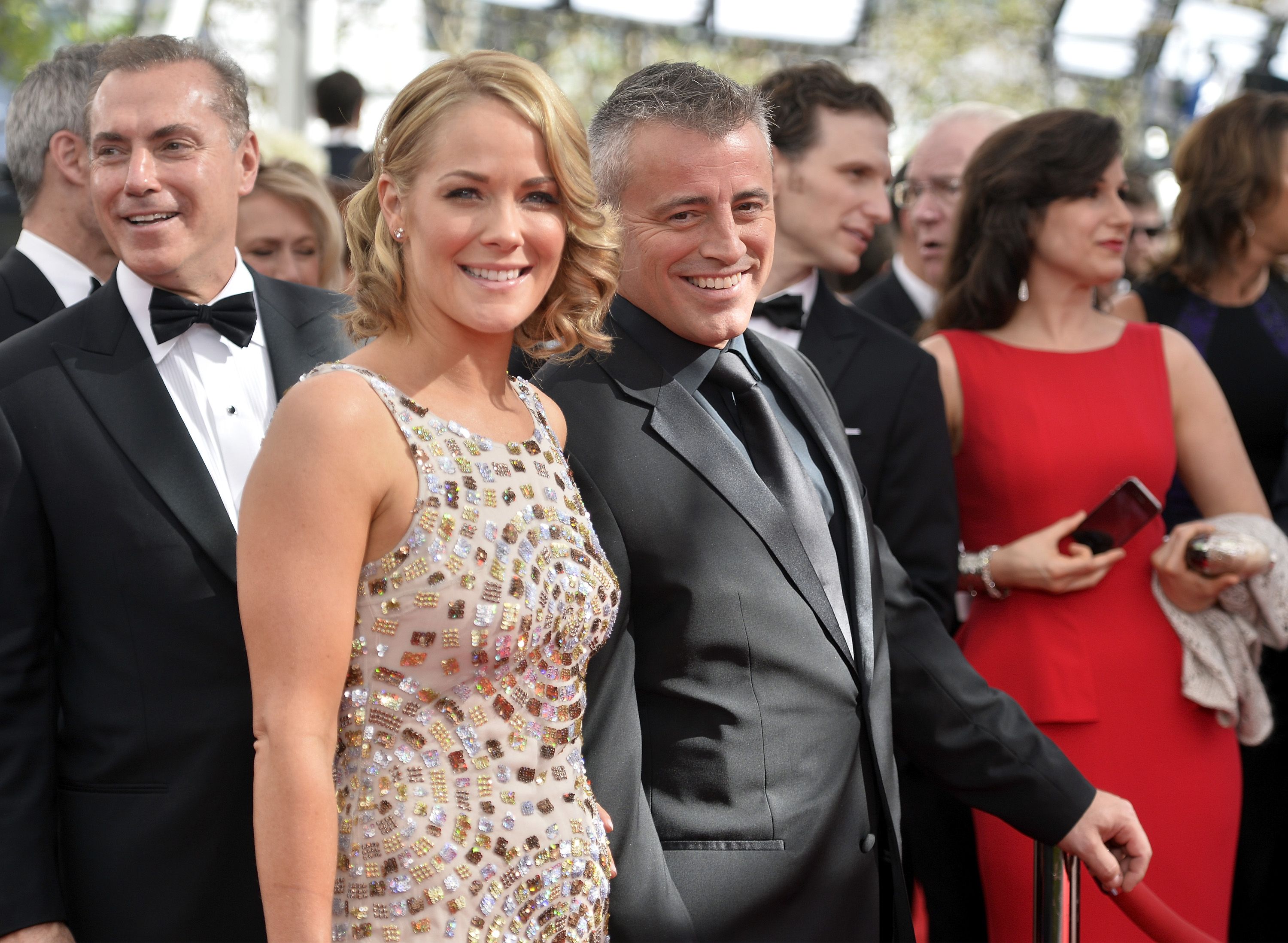 In 2011, LeBlanc returned to the TV when he starred in Episodes, a show created by Friends writer David Crane, where LeBlanc played a fictionalized, slightly more arrogant version of himself. When it was announced that the show would end six years later, Matt was invited to host a rebooted version of BBC's Top Gear in 2016; signing a two-year contract worth $2.5 million.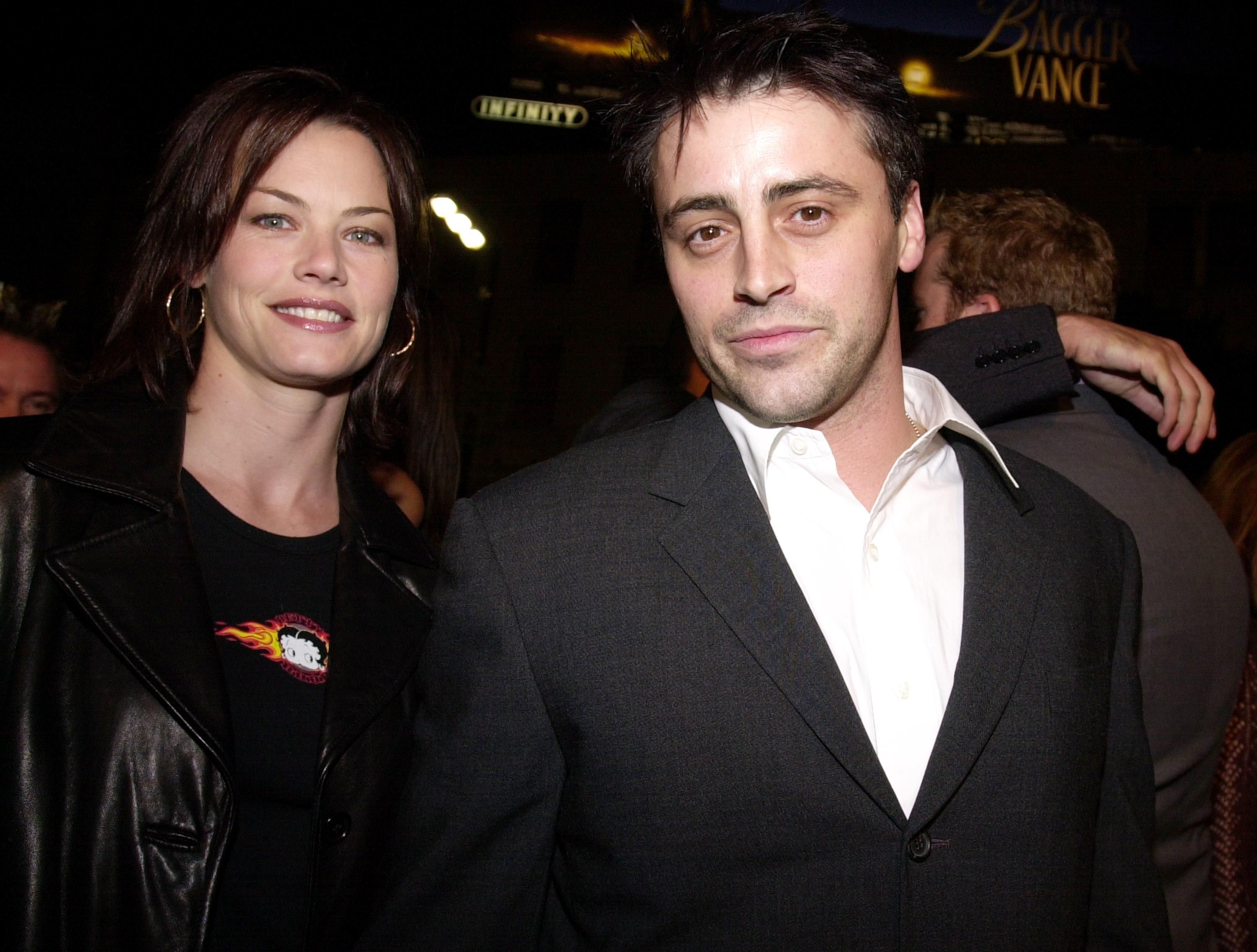 Quite an impressive amount, yet it is still two times less than what his co-host, every girl's dream hunk Chris Evans earned. We mean the British TV host and Radio DJ Chris Evans, not Captain America, of course.
The same year, LeBlanc landed a leading role on Man with a Plan, earning $200 thousand per episode. The show was renewed for a fourth season this May but its poor average rating of 3.29/10 on Rotten Tomatoes probably doesn't bode well for it.
Lisa Kudrow
Now let's talk about the show's most eccentric character, Phoebe Buffay! Friends and other projects brought Lisa Kudrow a net worth of $70 million.
Right after the Friends finale, Kudrow jumped into the single-season HBO series The Comeback in 2005, landing the show's leading role. After a rather lengthy hiatus of nine years, the show was finally renewed for a second season but HBO canceled it once again.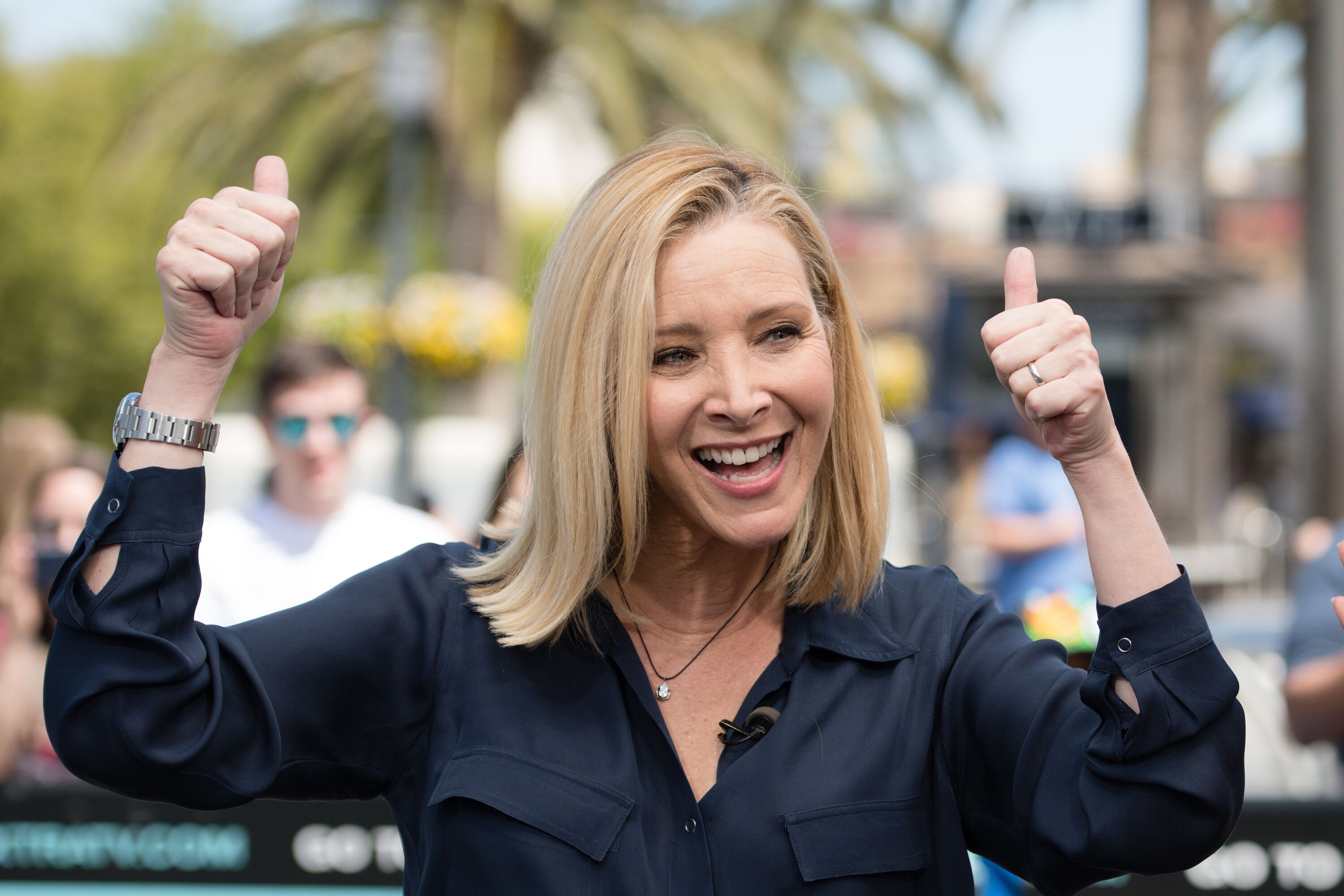 In 2011 Lisa took on another leading role in the series Web Therapy, playing a therapist who works with patients over the Internet. The project started out as an improvised online show on LStudio.com in 2008 and later got picked up by Showtime. Despite mixed reviews from critics and audiences, the show managed to survive for a solid 4 seasons.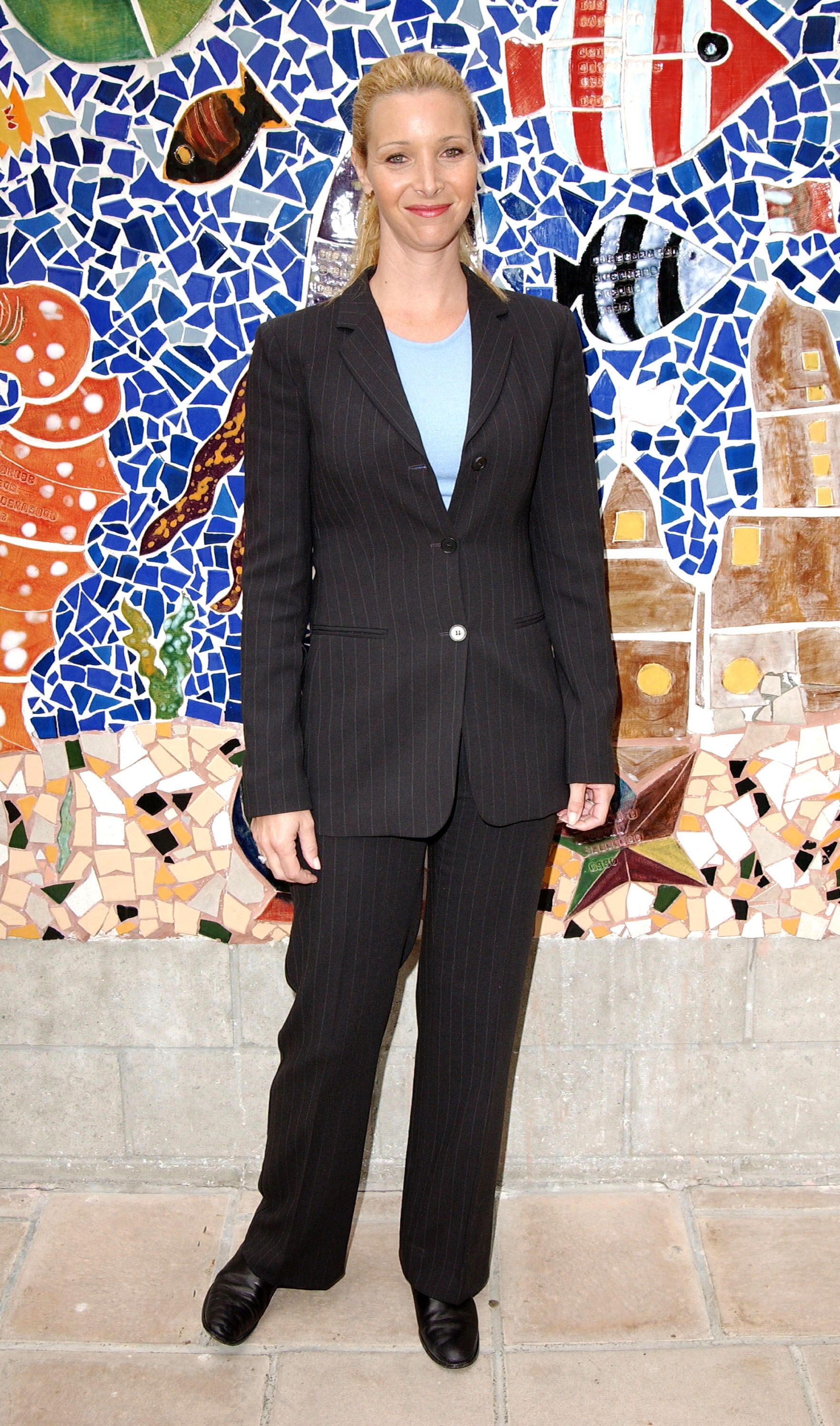 Nowadays, Lisa is mostly found in her recurring roles on popular shows like Unbreakable Kimmy Schmidt and Grace & Frankie. Lisa also starred in some recent big-screen movies, playing integral roles in Easy A, P.S. I Love You, and The Girl On The Train.
Surprisingly, Kudrow was also an executive producer of the US version of Who Do You Think You Are?, a documentary TV show dedicated to exploring the family trees of famous celebrities.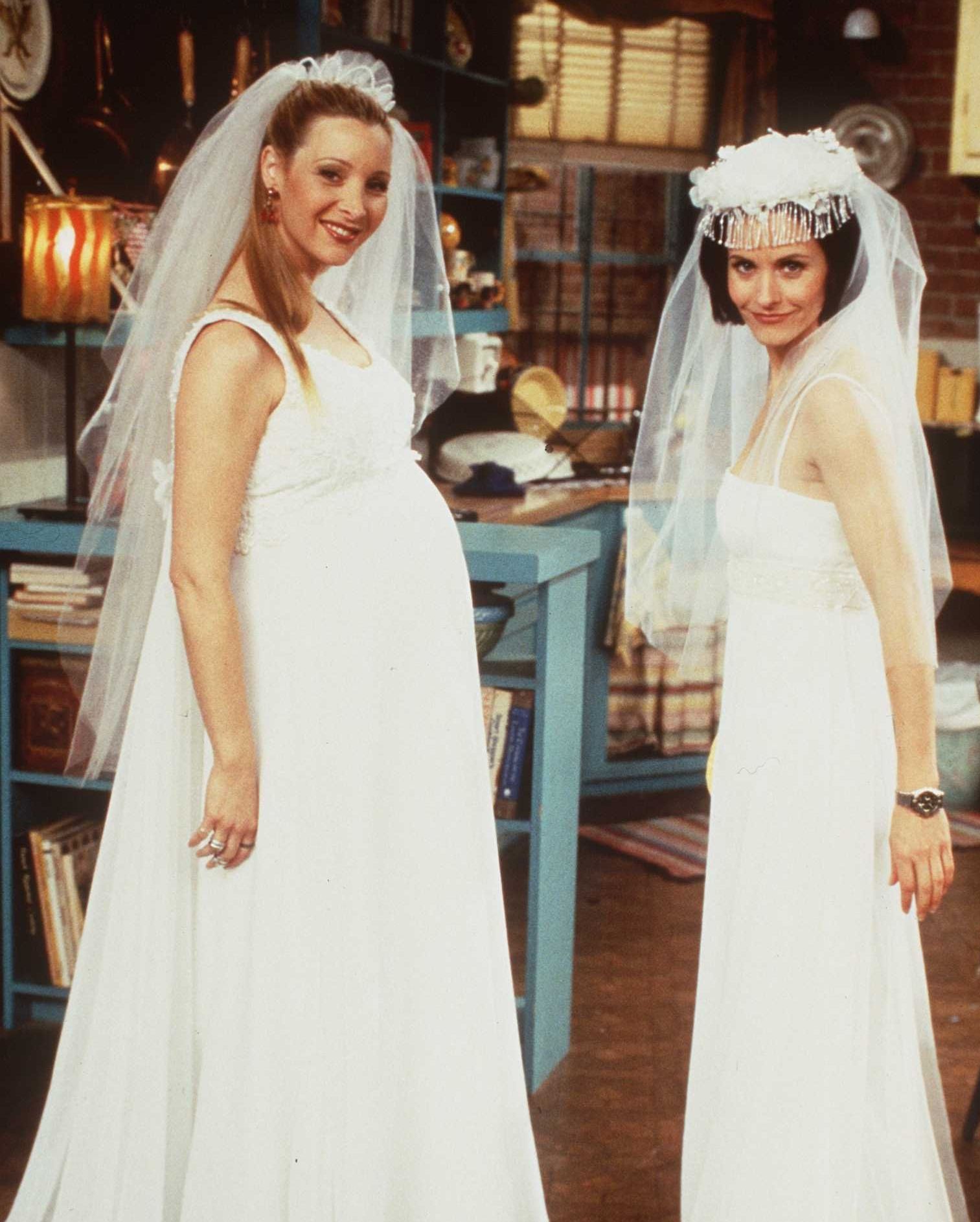 Regarding her income post-Friends, Lisa told The Guardian: "It gave me financial stability. I don't have to do something because I need the money."
Kudrow's life has always been straightforward in terms of money, though. In 2014, Lisa lost a court battle to her ex-manager who she was appointed to pay $1.6 million of his Friends commission, even though she fired him in 2007.
Courtney Cox
Now, let's move from the most bizarre actress on the show to the character most obsessed with cleanliness. The net worth of actress Courteney Cox, who portrayed Monica, is approximately $120 million!
While filming Friends, between season five and six, Courteney got married to producer and film director David Arquette who she met on the set of Wes Craven's horror film Scream, and with whom she ran Coquette Productions that produced a couple of movies that she also starred in.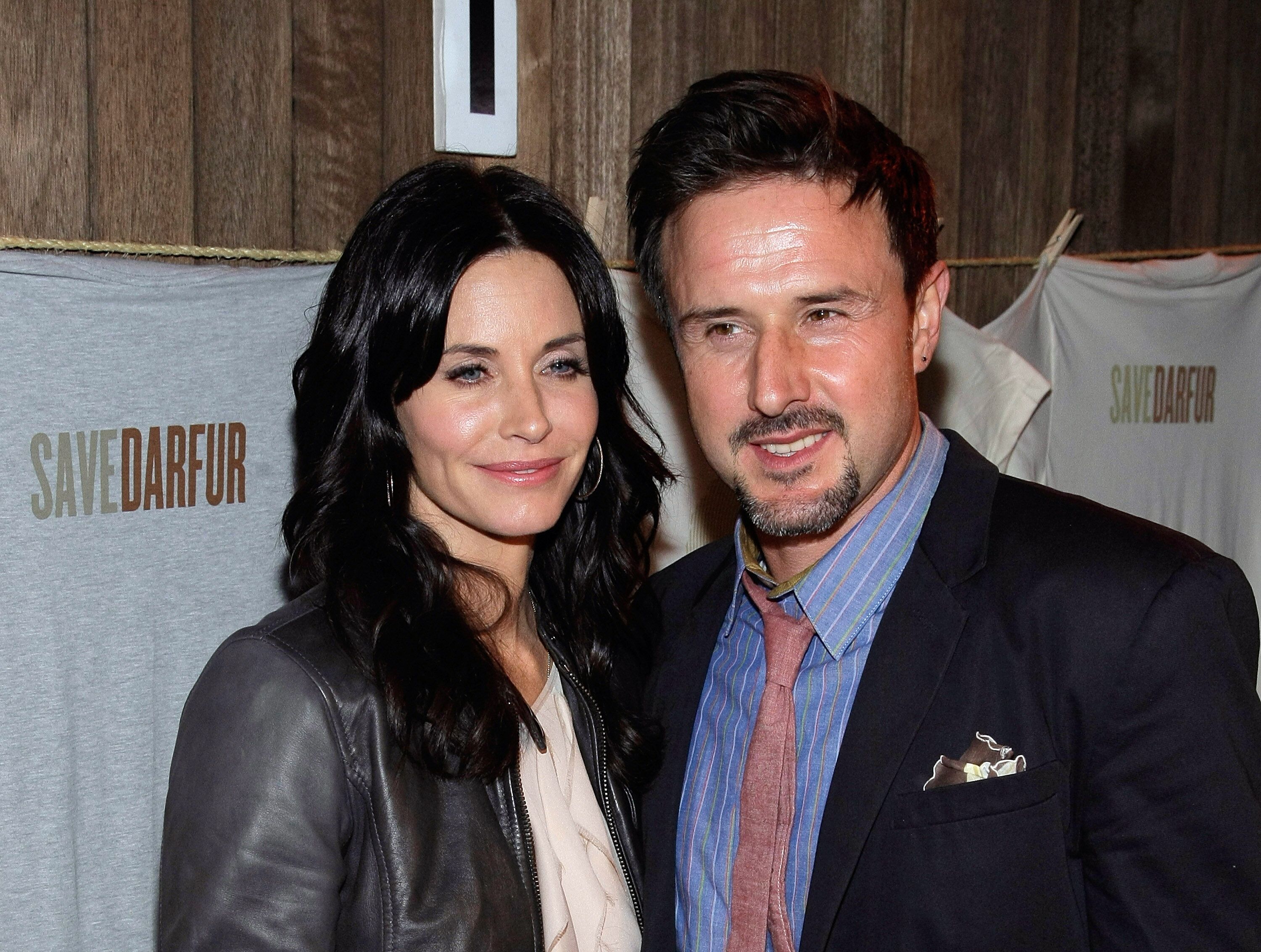 A part of Cox's income comes not only from her movies and TV shows but also from directing films and running a production company with her now ex-husband. Courtney landed a leading role on Cougar Town in 2009, featuring in the show for 6 straight seasons and netting herself $275,000 per episode. Despite the show surviving for so long, critics called it "cliche" with Entertainment Weekly even calling Cougar Town "so brashly vulgar, it's endearing" with "ridiculous slang".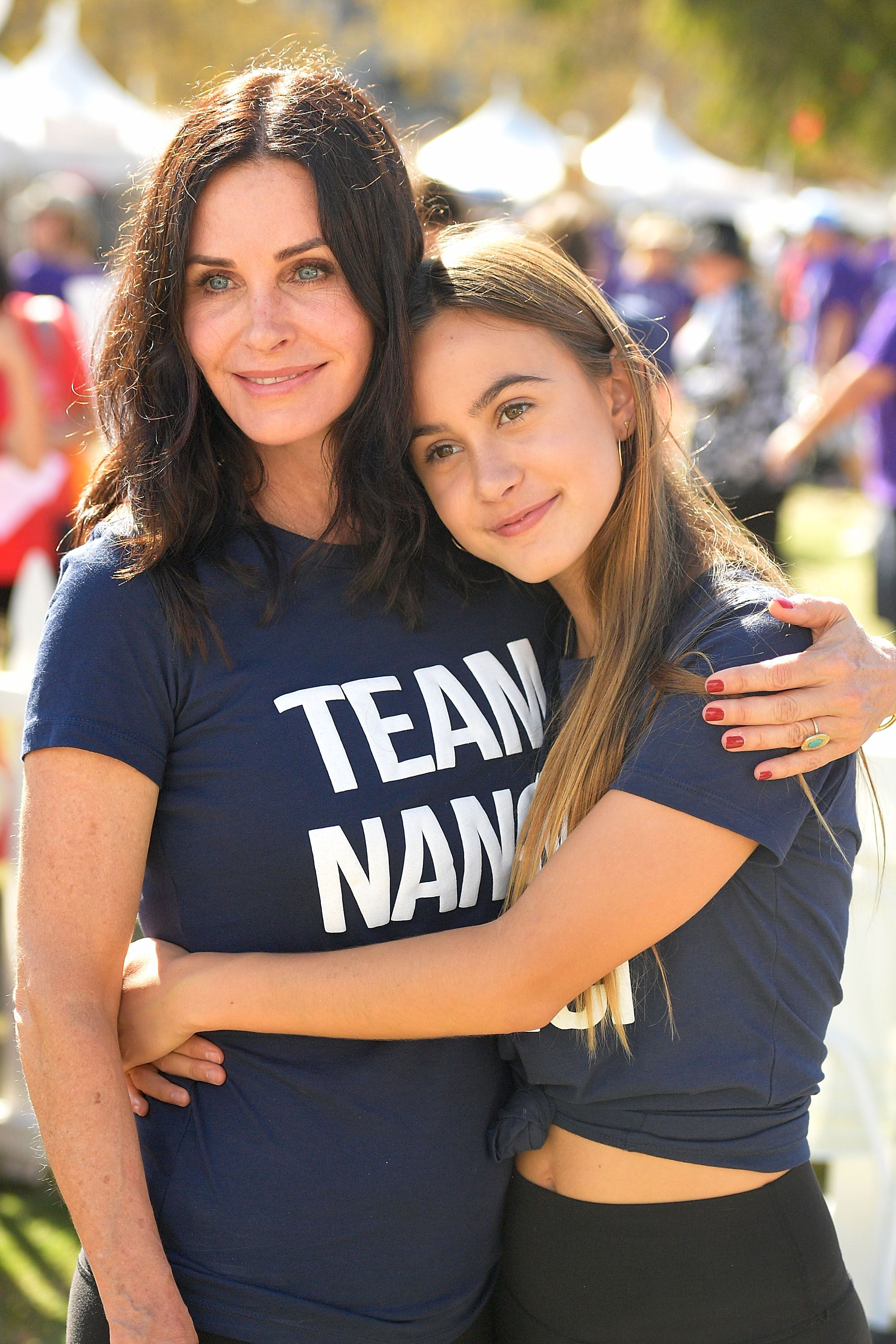 Cox went on to appear in two more installments of the slasher film Scream and, according to The Richest, she received $7 million for her last appearance. Cox also starred alongside Christina Ricci and Sharon Stone in the film Mothers and Daughters in 2016 and appeared on the smaller screen in the ninth season of the acclaimed TV show Shameless.
In 2019, Courteney launched her own Facebook series 9 Months with Courteney Cox, which IMDb describes as a project where families share their intimate, unfiltered experiences with pregnancy.
Matthew Perry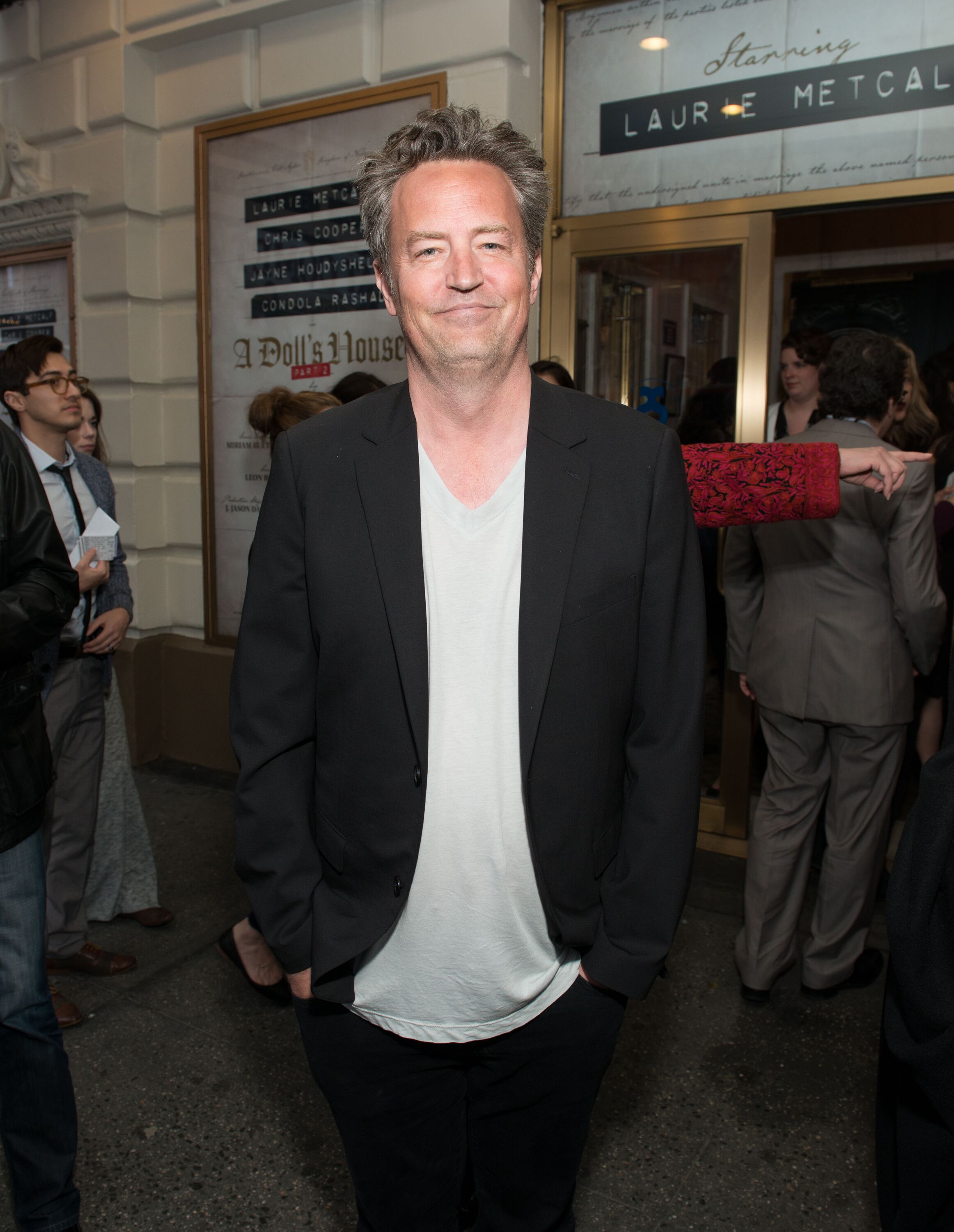 Monica's on-screen partner, Matthew Perry is a bit behind his co-star in terms of finances. Overall those exhausting years of acting, he's made a "mere" $80 million.
Once Friends ended, Perry mostly appeared as a guest star on a couple of other TV series including Scrubs, The Good Wife and The Good Fight. Perry's biggest roles were on two short-lived sitcom series: Mr. Sunshine, Go On, which he also produced, and The Odd Couple.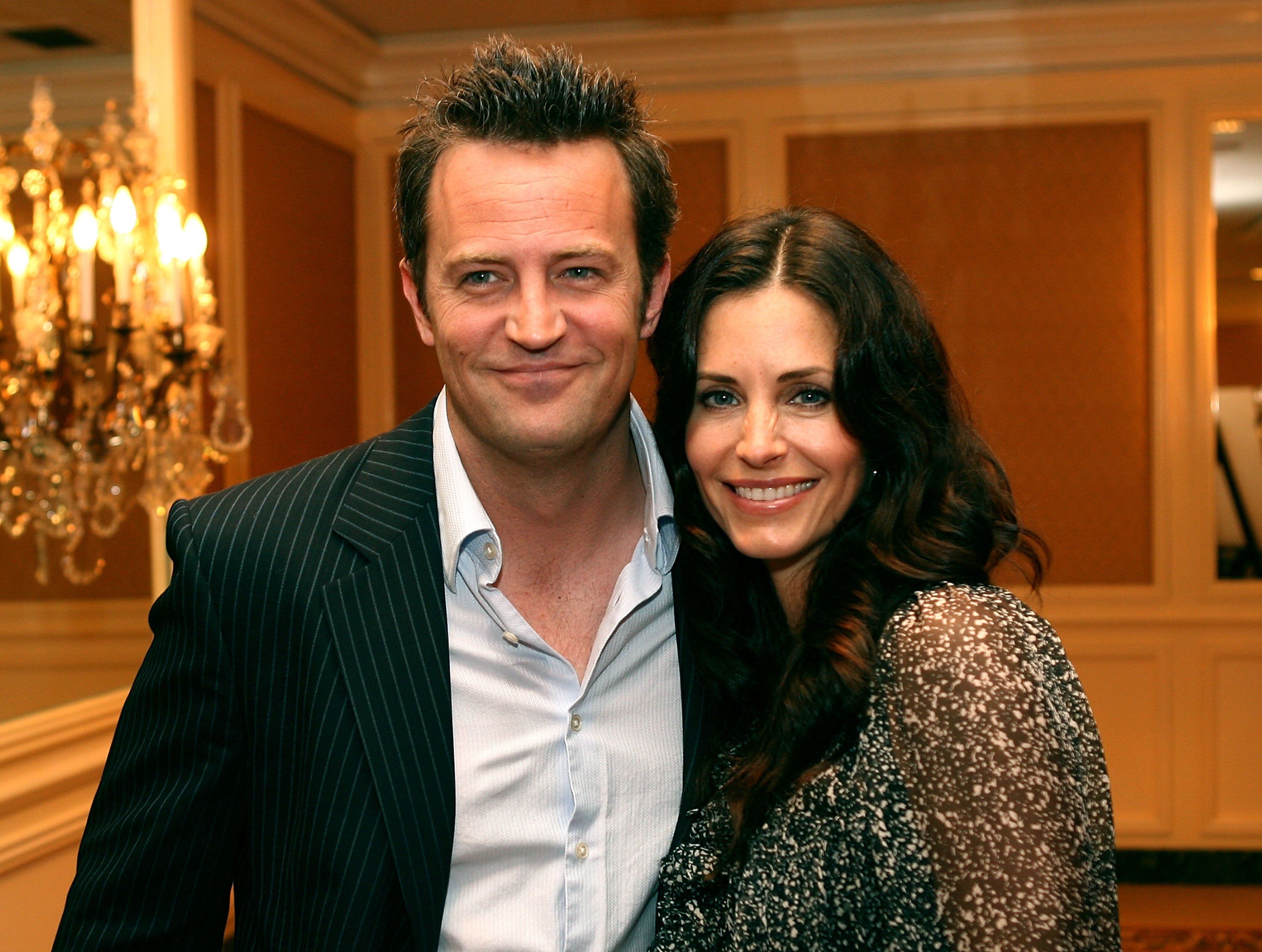 Matthew also tried his hand at acting in big-screen movies but it seems like he lost interest and abandoned it, with his last movie being 2009's 17 Again, where Perry starred alongside Zac Efron. It's not a big secret for that Perry suffered from addictions, which along with subsequent rehab therapies likely didn't help his finances.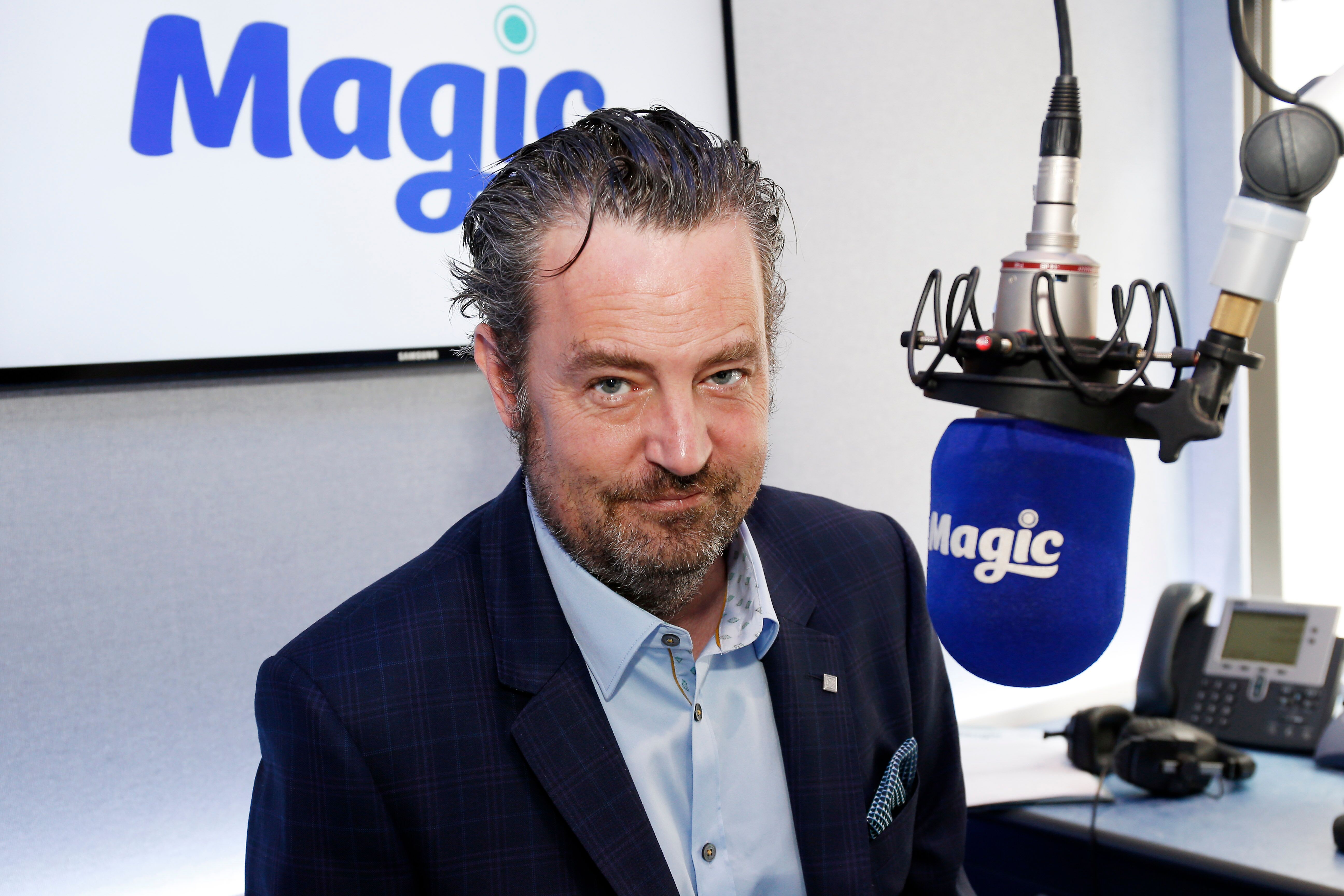 However, now that Matthew is happily sober, he selflessly dedicated a chunk of his fortune and his personal life to Perry House; a sober living home situated in the actor's former mansion in Malibu, a residence worth $12.5 million.
Besides movies and TV shows, Perry acts in theatrical productions, starring in the West End play The End Of Longing which Perry also wrote. The play received mixed receives but still managed to gross $2 million in ticket sales.
David Schwimmer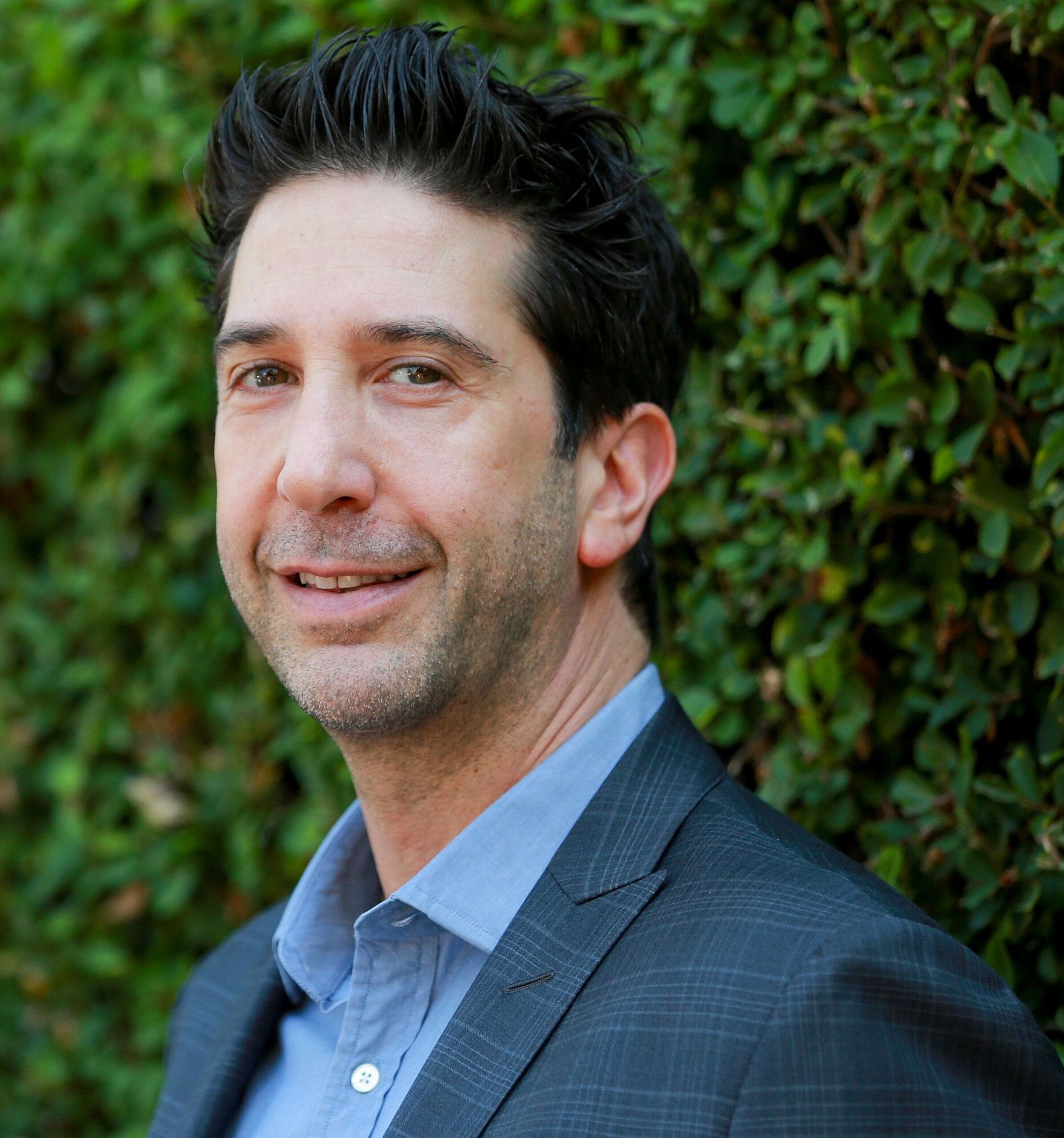 Meanwhile, actor David Schwimmer isn't that far ahead of Perry in the money game with an estimated net worth of $85 million.
It's obvious that receiving $20 million per year is the kind of income that gives you the opportunity to pursue whatever projects you like, even if you know they won't be a big box office hit. Or not just choose to do nothing at all! David seems to prefer that last option. After the Friends finale, Schwimmer hasn't done much in terms of his showbiz career.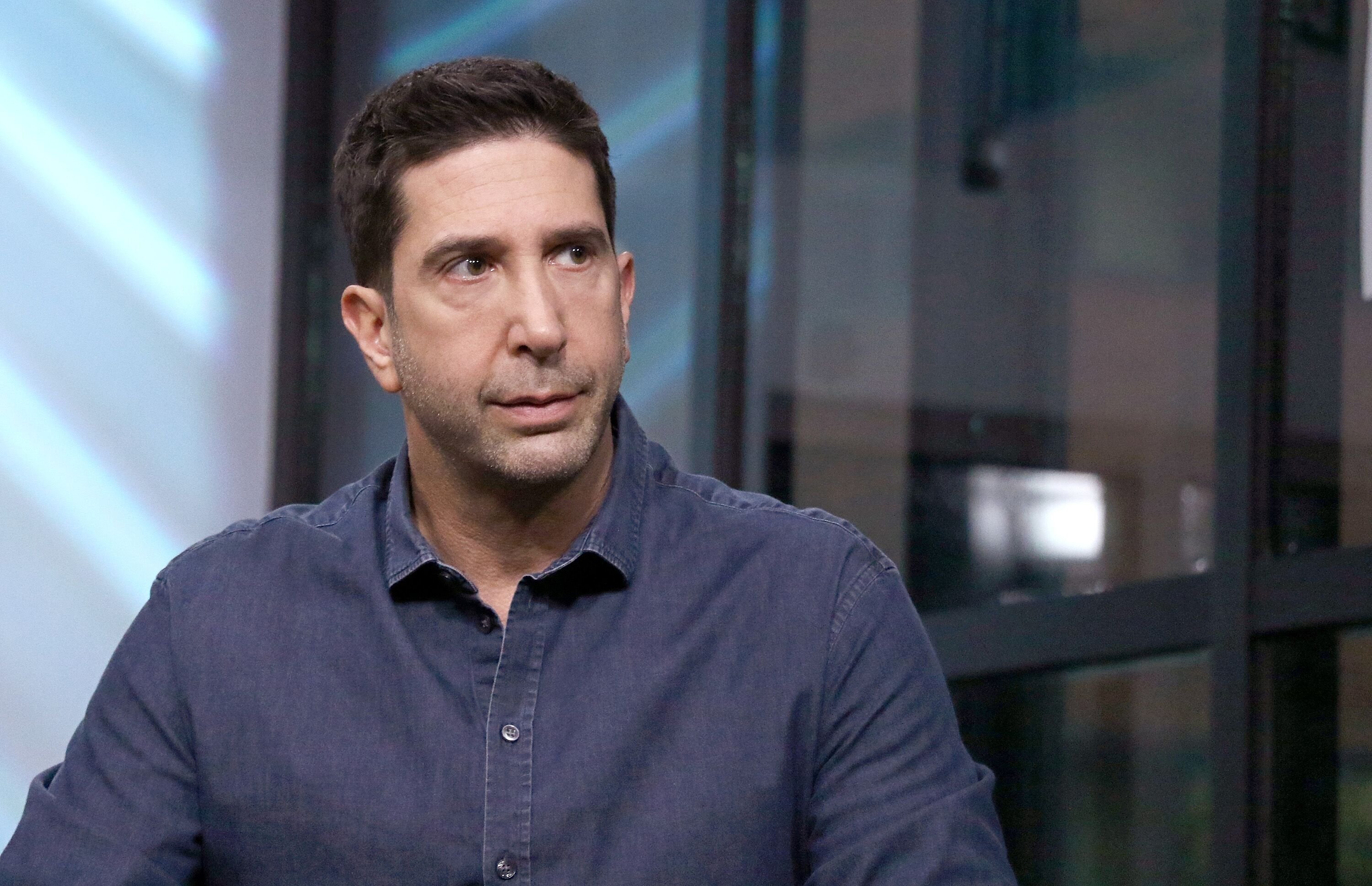 Though David has co-starred in a couple of series and in some movies you've probably never heard of, it's likely that you have noticed him in his latest works as the voice of the giraffe Melman in the Madagascar films and as Robert Kardashian in The People v. O. J. Simpson: American Crime Story. Schwimmer's most recent appearance was a 7-episode stint on season 10 of Will and Grace. It seems like David is content to live mostly off his post-Friends earnings and enjoy all the free time!
Jennifer Aniston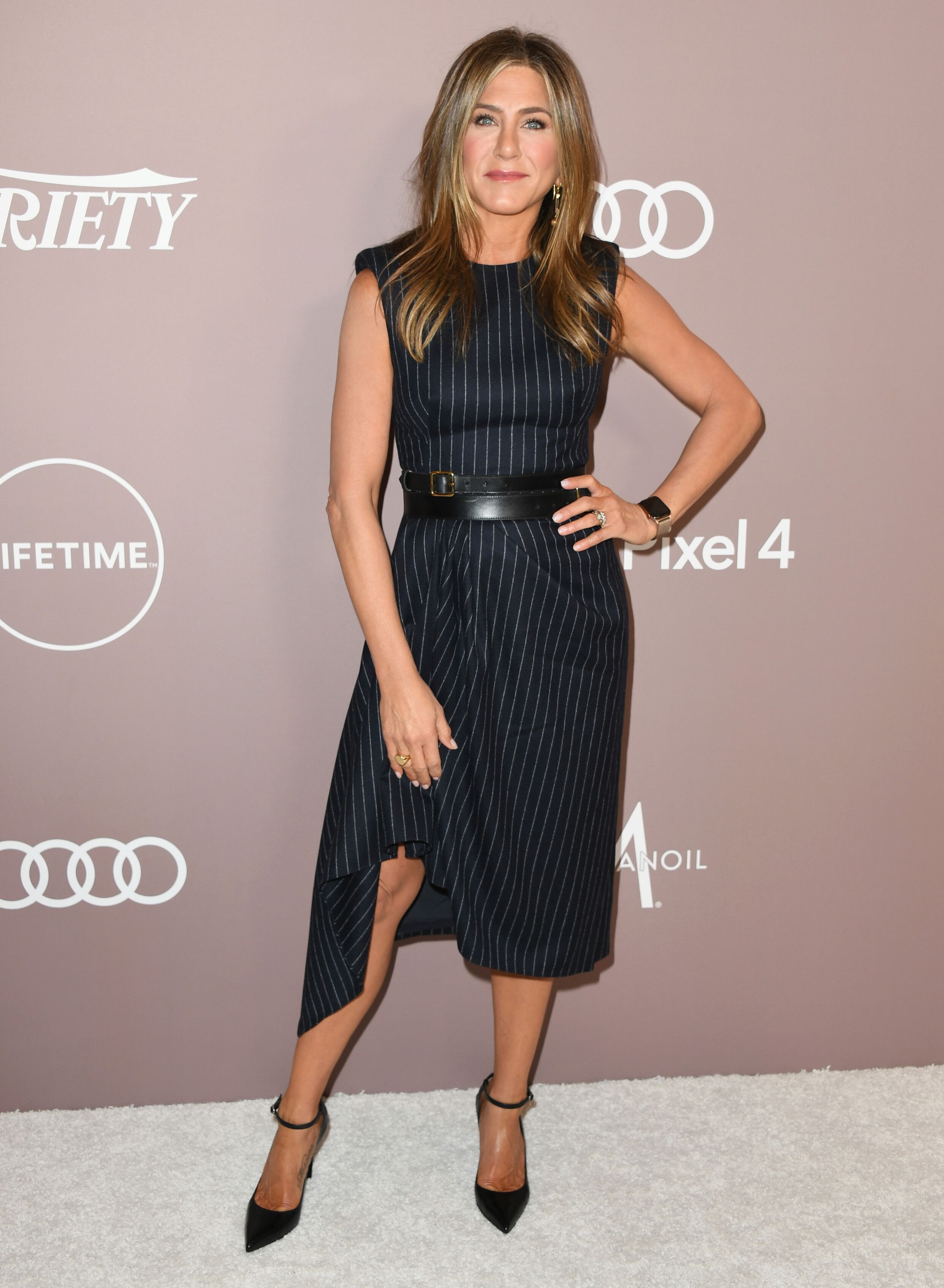 And finally, let's talk about America's favorite actresses, still very much the center of attention after all these years. It's no surprise that so many years of media fascination led to Aniston's net worth being much bigger than those of her colleagues, sitting on a pile of cash estimated to be worth anywhere from $170 million to $220 million! Wow! That's quite the fortune.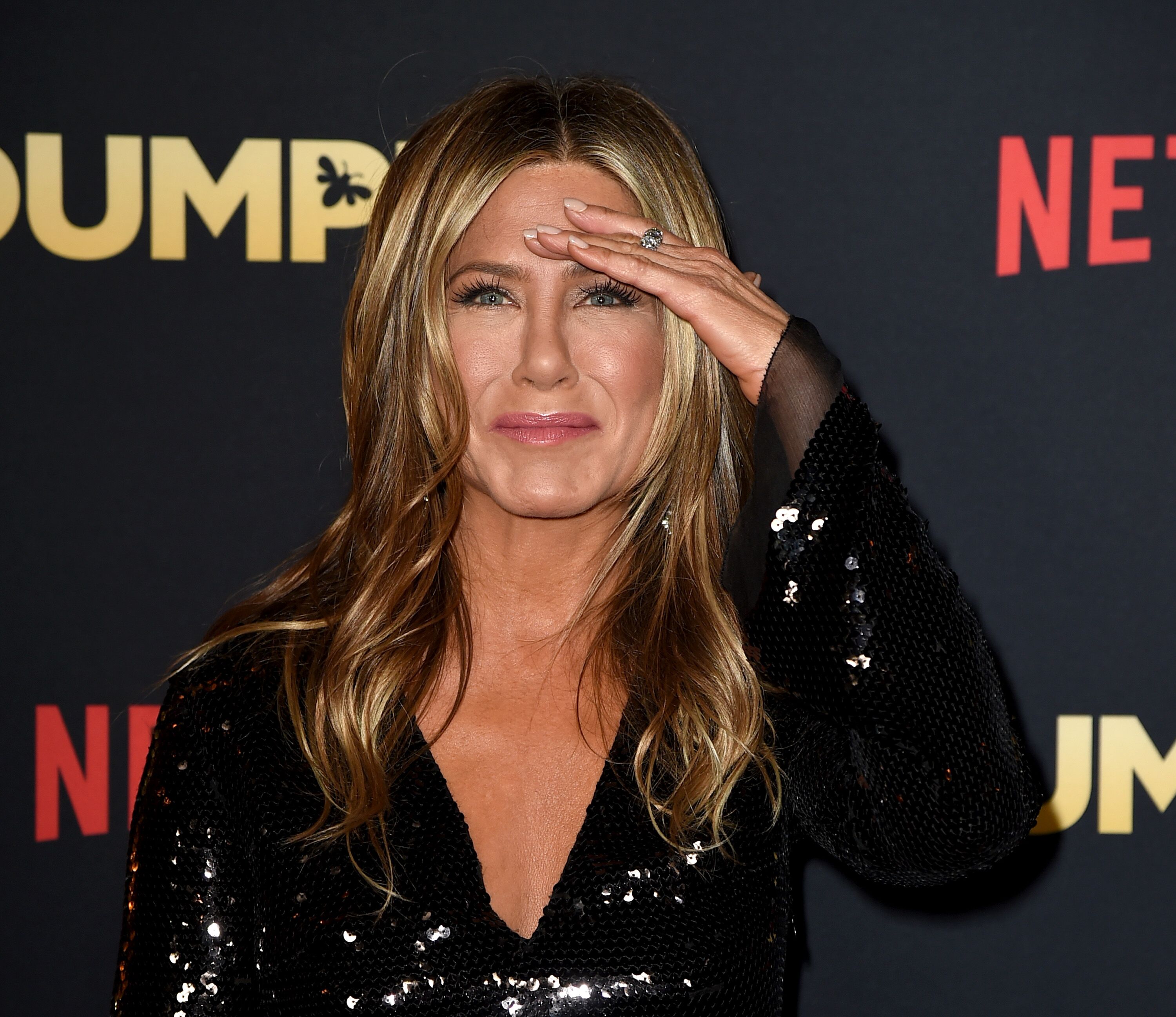 Starring in Friends was a breakthrough for Aniston's career, so when the show ended she didn't waste any time before making a transition to the big screen. Aniston's most notable performances were in films like The Break-Up, The Switch, We're the Millers, Horrible Bosses and many, many others. Yes, any comedy with Jen starring in it is bound to be a success! In 2014 alone, Aniston earned $31 million for her roles in Horrible Bosses 2, Cake, and She's Funny That Way.
Recently, you've probably seen Jen in Murder Mystery, reuniting with Adam Sandler once again after the pair became friends in 2011's Just Go With It.
Aniston also has a new TV series The Morning Show where she stars alongside close friend and on-screen sis from Friends Reese Witherspoon. The show tells the story of... well, a morning show and the difficulties faced by the people behind the cameras.
The show is part of the all-star line up for Apple's new subscription-based online TV service with her and Witherspoon reportedly pocketing $1 million per episode each. Apple commissioned a two-season run, with ten episodes per season, so that's a cool $20 million a piece for the two gal pals!
Aniston's net worth doesn't only come from her acting: Jen is the face and spokeswoman for numerous major international brands and companies, including Aveeno Skincare and SmartWater.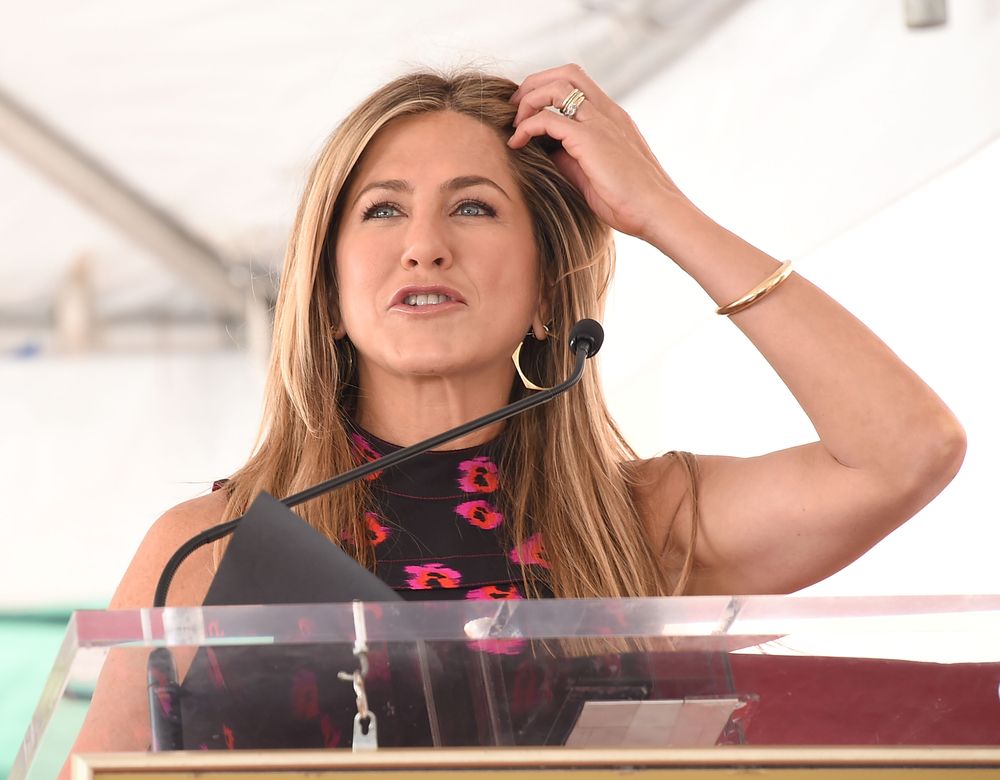 And also, Aniston made a deal with Emirates Airlines in 2015 which bagged her $5 million! No wonder that Jennifer can command such a high paycheck as, according to Forbes in October 2007, Aniston was the top-selling celebrity face of the entertainment industry. Jennifer makes major money and she knows how to spend it, too! She owns a Bel Air estate worth $21 million!