Exploring The Real Lives of Stranger Things Kids
Just like how the gang went their separate ways at the end of season 3, the main cast have wandered off to other projects outside of Stranger Things. Where can we spot our favourite gang? Will Jim Hopper come back in season 4? And what does Millie Bobby Brown have in common with Benedict Cumberbatch? We've dug into our sources to be able to answer these questions, and more!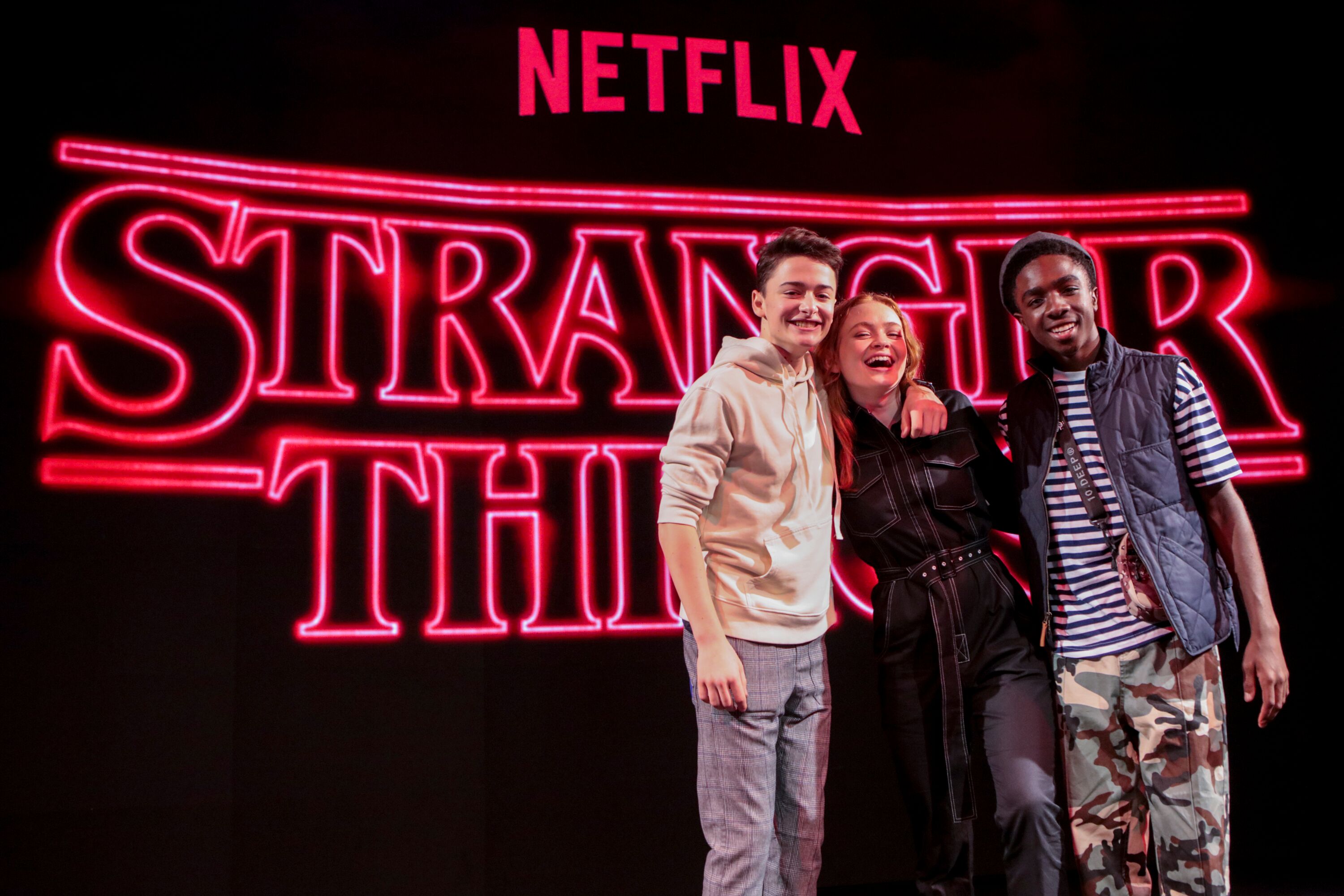 Gaten Matarazzo aka Dustin
As the most romantic guy in the town of Hawkins, the actor behind charismatic Dustin has found popularity not only in women`s hearts. Currently, Gaten is tied up with the LA theatrical production or Into The Woods and we will also hear his voice in the animated movie, HUMP next year. What`s more, 17-year-old Matarazzo is going to be paid for pranking. It's a show about complete strangers starting their first day at a new job, which eventually turns into a full-time nightmare. Gaten will host and produce the hidden camera show on Netflix. And though Prank Encounters has not started yet, Gaten has already received a great deal of criticism. 
Some fans have said that they think that it's mean and harmful but Gaten denied it all in an Instagram video where he let us in on a secret: The participants knew about the upcoming gig and all got paid for their time. Knowing will probably diminish the fun but, hey, at least there is really no harm for the unemployed.
When Gaten is not busy with filming, volunteering work or simply chilling out with his girlfriend, he is fully devoted to music. Work In Progress - is the name the of six-piece band that the Stranger Things star brought together. And wow! The kid rocks! Gaten performs with his younger bro Carmen and older sis Sabrina in bars and venues all over the USA. Maybe you could attend one of his concerts and support his music
Noah Schnapp aka Will
How is this Hawkins hero filling up his days without the Upside Down? He is cooking! Yep, Noah posted a new video on his youtube channel that shows him learning to make pizza! The Stranger Things star revealed on Twitter that this was just the beginning and that he is seriously going to turn his YouTube channel into a cooking show. Would you enjoy that?
Guys, I think I'm going to turn my YouTube channel into a cooking show. Watch me learn how to make pizza! https://t.co/5p525pOACC

— Noah Schnapp (@noah_schnapp) July 25, 2019
Noah has over two million followers on his channel and fans seem to love watching his videos. The video where he shared the details about his first kiss and revealed his greatest fears was a massive success, so he took it one step further in the next video and answered questions with Millie Bobbie Brown. They made a heartwarming video together, which is really fun to watch but which also raises the question of whether the two are more than just friends. But Noah and Millie keep stating that there is nothing romantic between them. But you can't blame us for wondering - they are really close.
Noah also has a couple of other projects like the movie Abe, in which you can enjoy Schnapp playing the main role. Although I must say, it is more a festival kind of movie rather one you would see at the cinema. Noah plays a boy, who is trying to unite his Israeli mother and Palestinian father with his newfound passion for cooking. Yes, sounds... unusual. Anyhow, it's a good opportunity to see more of Noah while we wait for season 4. 
Caleb McLaughlin aka Lucas 
Lucas is one of the most confident and undoubtedly cool kids in the series, and it looks like that is how Caleb McLaughlin feels in the real world as well. He once jokingly told a fan that he'd rather not let anyone know his weaknesses. Somehow, McLaughlin has really created a flawless and mysterious image of himself. It was hard to find out anything personal about the guy, so I was happy to discover that he will now be releasing his own music.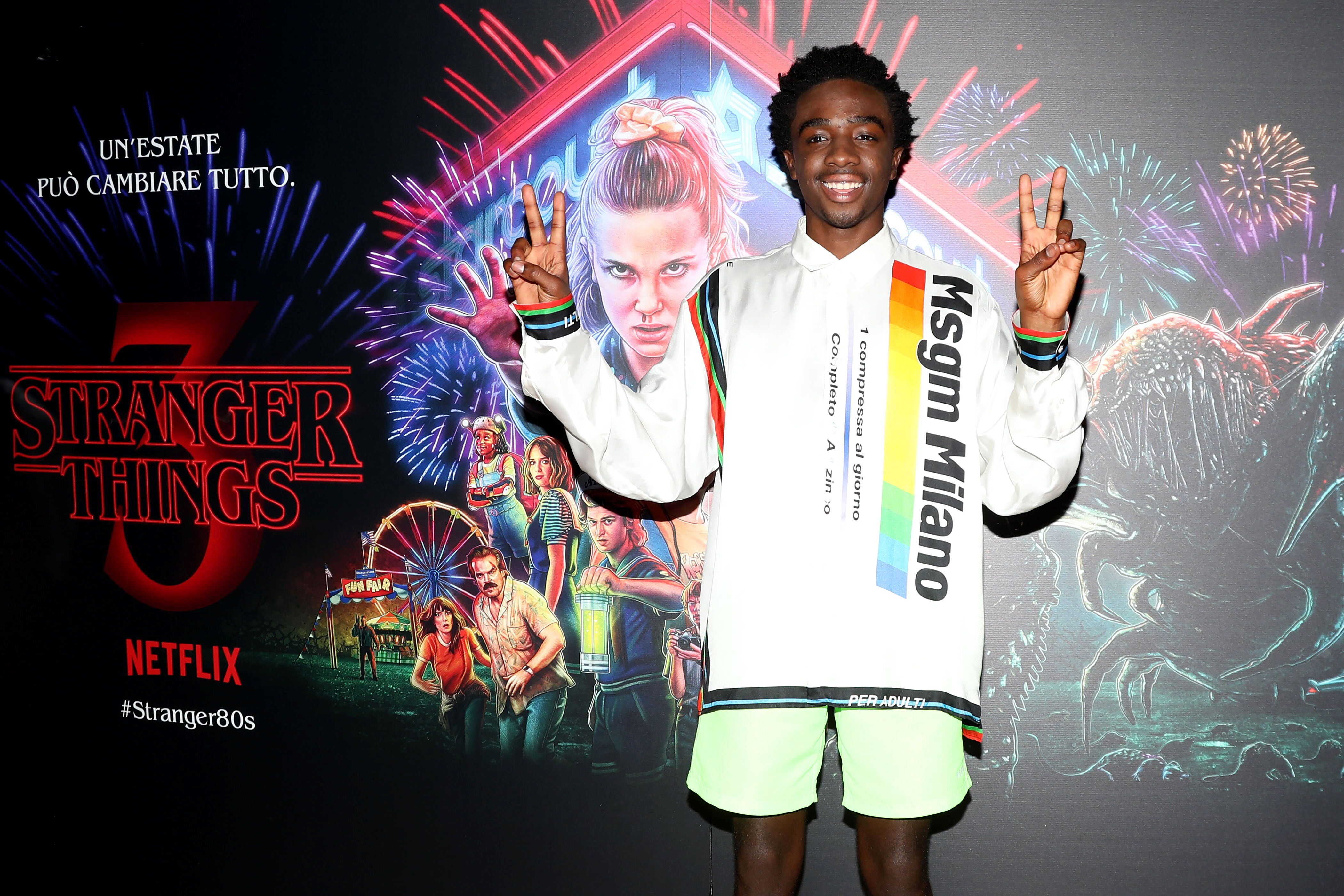 "I have music coming out, so I'm going to drop it before the year is over. So stay tuned for that as well." 
The actor really didn't give us much to work with here. No band name, no genre, no dates, nothing! Well, there is still some time to go before the end of the year, so we can still be hopeful, right? What we do know, is that a lot of the Stranger Things guys are totally into music. We've already told you about Gaten, but there's more. Finn Wolfhard has his band Calpurnia, while Charlie Heaton plays in the band Comanechi, and Joe Keery rocks out in Post Animal. 
Aside from music, Caleb is working alongside Idris Elba in the action thriller - Concrete Cowboys. The movie is about 15-year-old Cole, who discovers the world of urban cowboy subculture, but we will probably need to wait for about a year for this movie to come out.
Sadie Sink aka Max
The role of the daredevil Max opened a lot of doors for this charming actress. Post–Stranger Things 3, Sadie is filming on the adaptation of the teenage horror fiction story Fear Street. She also has joined Eli, a horror film from Paramount Pictures, so her schedule is pretty tight. This often upsets the young star, because it's almost impossible to maintain strong friendships with the Stranger Things cast members. 
Sadie has one more passion in her life and it is fashion. And she is very successful at that! She's already walked the Paris Fashion Week runway alongside stars such as Naomi Campbell. Impressive right? And don`t forget, she is only 17, so there is even more to come. 
Finn Wolfhard aka Mike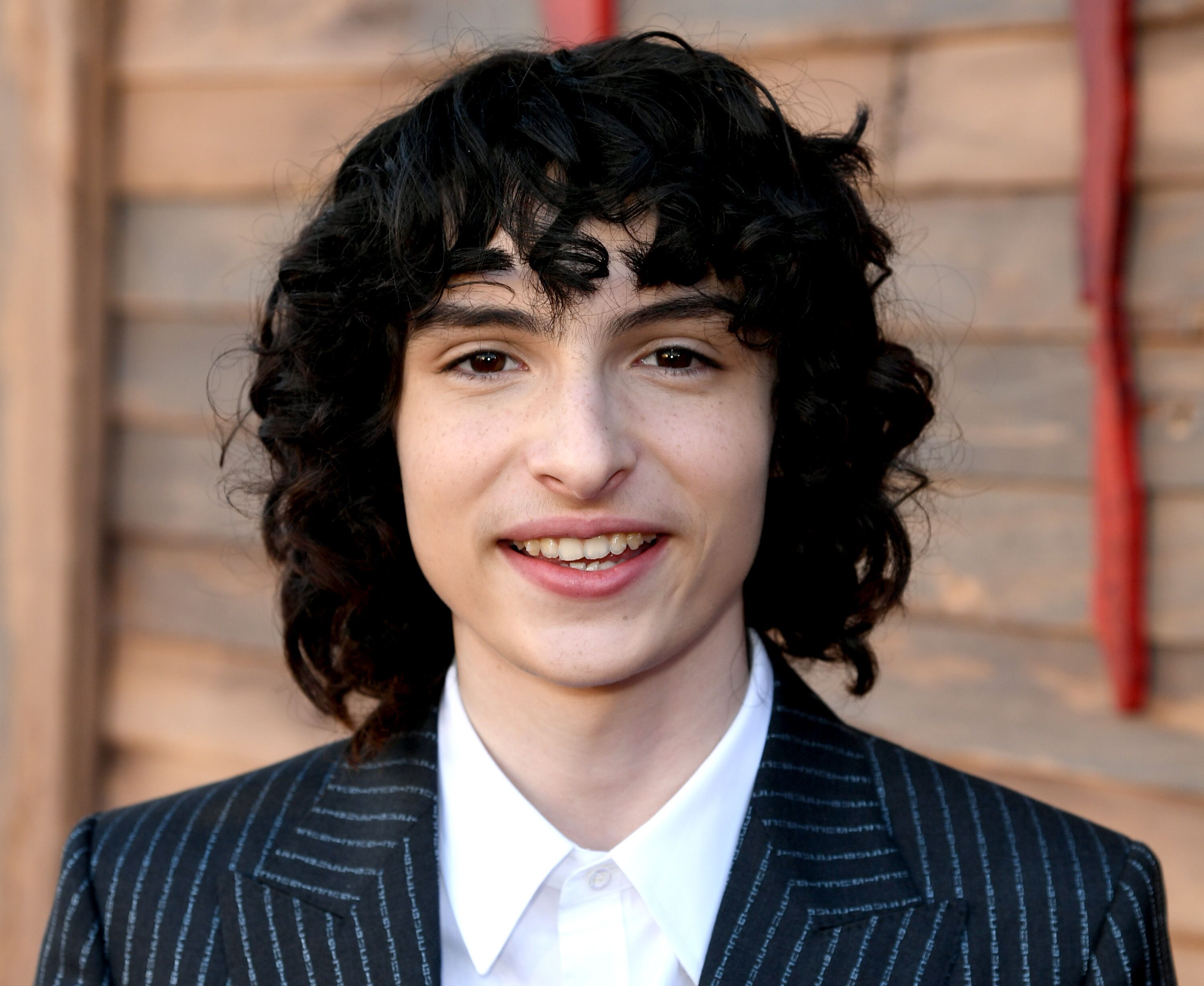 After his well-recognized roles on Stranger Things and It, you would expect the boy would need some time off to relax. But looks like his workload has only stoked his fire. Finn will be doing voiceover work in the 'Addams Family' animation movie as well as in Netflix`s Carmen Sandiego. But that's not all he's working on. Next year we will see Finn in fantasy comedy 'Ghostbusters 2020' and in the horror remake 'The Turning'. Sounds like a lot. But don`t forget he is constantly busy as the lead vocalist and guitarist of his rock band Calpurnia.
Crazy, isn`t it? When Finn is asked about his future, there are no words about taking a break to relax. He is hoping to start directing some shorts, as he has already written some material for that. It is inspiring how Finn finds time and energy for so many great projects.
Natalia Dyer aka Nancy
A humble introvert, who wants to stay out of the public eye. This is how Charlie Heaton sees his girlfriend Natalia. But for the rest of us, she is still the brave and goal-seeking Nancy. The Stranger Things couple charms fans with their romantic appearances, looking sweet and happy. But those days off are not that easy to come by for the stars as both have extremely busy schedules. Natalia had 3 premiers in 2019. We saw her as a girl who was only just discovering cybersex in the experimental short Yes God Yes. She was then part of the supernatural horror Velvet Buzzsaw, and finally, she played a role in the coming-of-age Southern story Tuscaloosa. 
Сharlie keeps up the pace with his sweetheart, as he has recently finished filming his part as Cannonball in Marvel`s New Mutants. Though we will probably only see his acting in the new year.
More so, BBC got him to play in a biopic about Joseph Merrick, better known as Elephant Man. Physical disability brought Merrick fame through his performances in freak shows, until he tragically died at 27. David Bowie, Mark Hamill, and John Hurt have all played Merrick, and even Bradley Cooper recently made his West End debut in the role. So it must be a great challenge for Heaton to receive a part like this.
Joe Keery aka Steve
He seems to be the only one from the Stranger Things cast who is having an easier life. Not that he is out of work. Next year we will see him in the sci-fi comedy film Free Guy. It is about a man who discovers that he is a background character in an open world video game, and you might have seen the recently released trailer with the dazzling Ryan Reynolds. Seems interesting, doesn't it?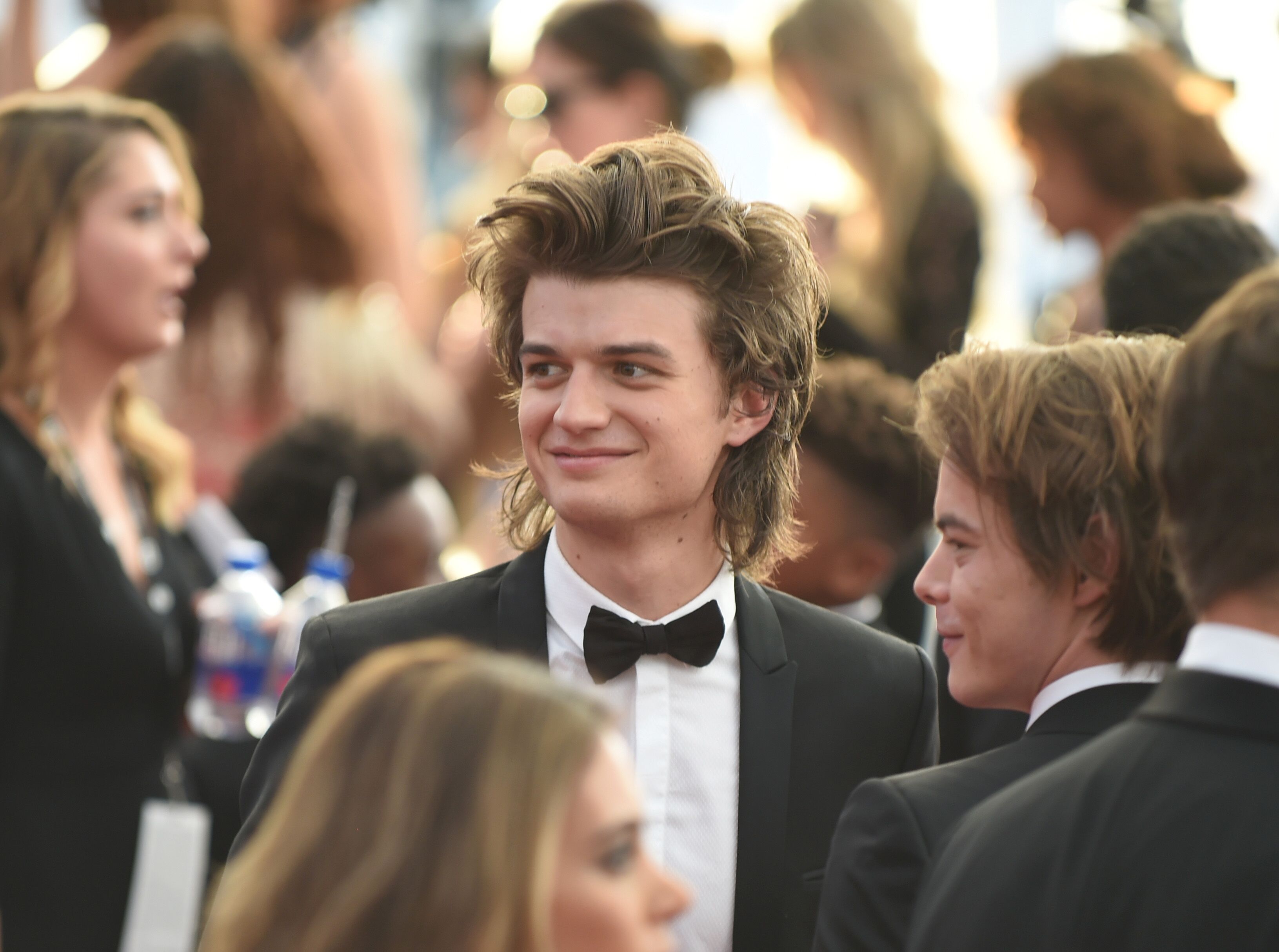 Aside from that, Joe spends his time with the outstanding beauty Maika Monroe and devotes himself to music. By the way, we want to congratulate Keery on his debut album Twenty Twenty, which was just released in September. Check it out and tell us what you think in the comments
Maya Hawke aka Robin 
She has just released two new singles "To Love a Boy" and "Stay Open," and there is definitely a full album on its way soon. This year, we got the chance to see Uma Thurman and Ethan Hawke's daughter in Human Capital. It is a film about two families whose lives are connected by an ill-fated business deal and a tragic car accident. And you probably noticed her "Flower" Child part in the recent Tarantino film - Once Upon a Time in Hollywood. It's only been three years since Maya's debut in miniseries Little Women but it seems like her сareer has picked up speedily. 
Millie Bobby Brown aka Eleven
Will we see more of Millie Bobby Brown anytime soon? The answer is a resounding yes! This self-driven girl has been busy. I mean aside from Stranger Things, she's already played the lead in Godzilla, become UNICEF's youngest Goodwill Ambassador, and collaborated on a line of shoes with Converse! Next year we will get to see her in the second Godzilla movie, and she might soon become the next Benedict Cumberbatch... well, in a sense.
Millie will be playing the role of Sherlock`s younger sister Enola Holmes! It is going to be a mystery film adaptation of the Nancy Springer book series.
The Older Actors 
Let's start with Winona Ryder. It is not a secret that the actress stepped away from fame and kind of disappeared from Hollywood without truly leaving acting. And Stranger Things is probably one of her most famous projects in recent times. Why is that? The actress said it herself : 
"I don't have any interest in being a movie star."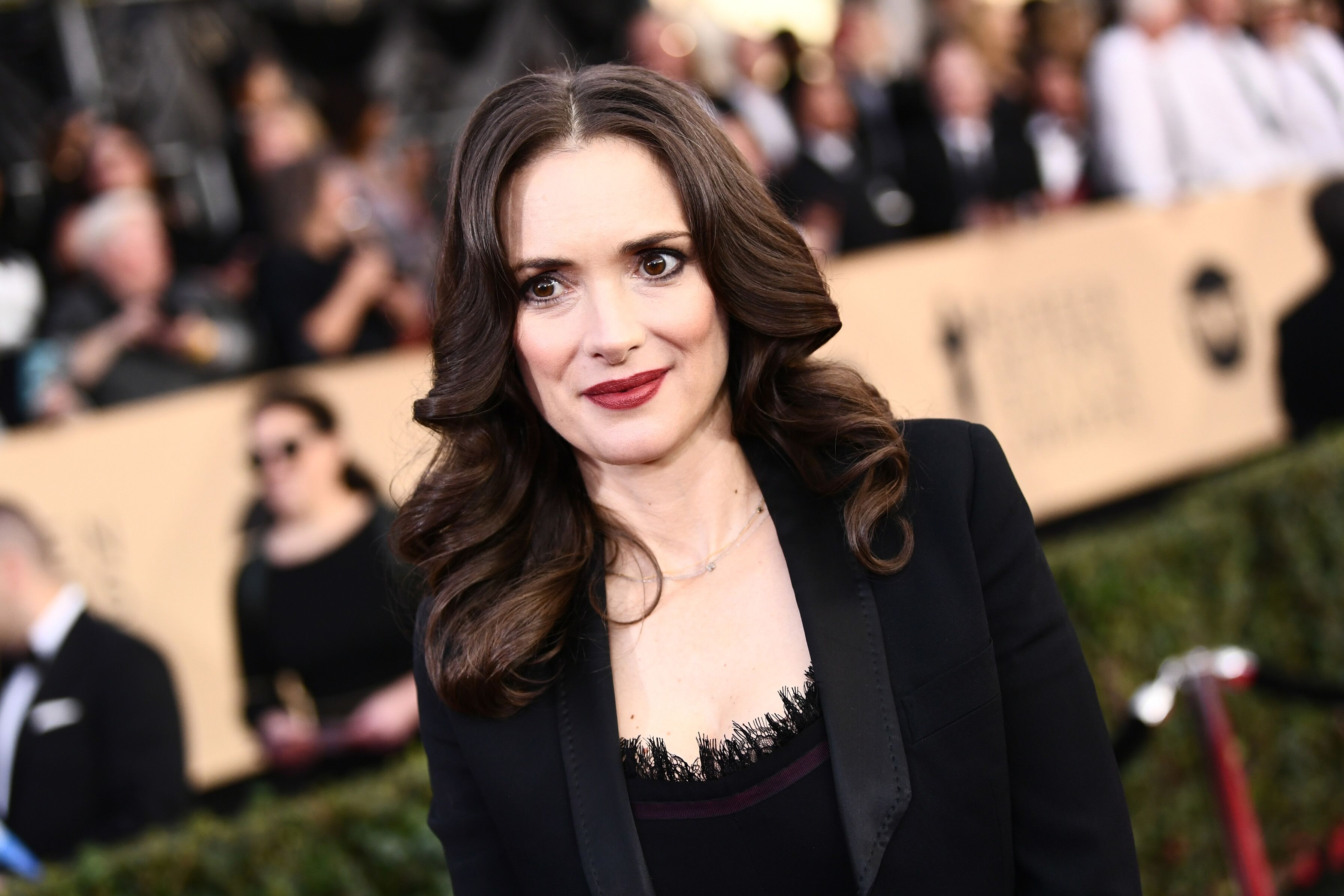 If you look at her IMDB page, you'll find a lot of roles in the last decade, but mainly projects that aren't that big. Today, she is a proud homebody who steers clear of social media and prefers reading classic books to going out. And that is exactly what makes Winona happy.
The same can't be said for David Harbour, who must be pretty satisfied with his recent publicity. And the most frequently asked question that he receives from his fans - "are you really dead?" I mean, we didn't really see how Hopper dies. 
Could Hopper have been caught by the Russians when Joyce closed her eyes to turn the keys? Is he the American prisoner in the cell? Or maybe he jumped into the Upside Down just before the machine exploded? The actor is keeping it all a mystery and says that he has no idea whether he's coming back.  
"I mean that, of course, is my hope too. It seems pretty crazy though." 
Aside from Stranger Things, you might recognize Harbour as Hellboy. The actor will also be the Red Guardian in the long-awaited prequel of Black Widow. And you will see David playing alongside Chris Hemsworth in upcoming action-drama Dhaka.
It's incredibly exciting to see what our favorite gang has been up to since we last saw them in Stranger Things. If you want to know about who they're dating, check out this article