Noah Centineo: Getting Closer To The Internet's Boytoy
Nowadays, it seems like everybody is after fame, and in the age of social media and Netlflix sensations, it's possible to go from a nobody to a total sensation almost overnight! We took the time to uncover exactly what Noah Centineo, the Internet's Boyfriend, had to go through when he skyrocketed into fame between 2018 and 2019. We also need to know if he's really dating Lana Condor, and why he decided to stay sober forever after his 21st birthday. 
It's Not That Easy To Become Famous 
These days it's almost impossible to go on Netflix and not notice this guy who seems to be on the cover of every movie. How did the guy who no one knew about till 2018 turn into a star with more than 17 million followers on Instagram? Did 8-year-old Noah Centineo know back then that if his sister Taylor hadn't made him go to a modeling audition, he might never have become a star? 
"My sister wanted to be a model and I was dragged along to support her," he told Pop-Culturalist.com in 2017. "I give [my success] to her. She gets really tense when I tell the story, but I give it to her."
Noah started going to auditions, taking part in shows and learning how to act, but it took seven years for him to finally strike lucky. When he was 15, he landed a role on Disney's Austin & Ally which turned into an appearance on multiple episodes. That was the moment he realized he wanted to risk everything and move to LA to become an actor. So, halfway through his sophomore year in High School, he and his mother Kellee moved to West Hollywood.
It turned out to be a fruitful endeavor, and Noah started to appear in different episodes of Nickelodeon and Disney shows. After graduating from a home-schooling program, he never doubted his decision for even a second. 
The Tough Road To Success 
It seemed that success was just around the corner. However, living in LA for 3 years didn't bring Noah what he was dreaming of the most: his own show, in which he'd be the leading actor. Noah didn't want to be Dallas from Austin&Ally anymore, he wanted to be Austin. His parents didn't believe in his success anymore, as after spending that much time playing supportive roles, Noah should've already been spotted and offered his own show.
Things kept getting worse and came to the point when his parents wanted to send their son to college. Noah begged for just one summer, as Disney decided to make a pilot of Growing Up and Down with him as the leading actor, and that could have been the show that would make him famous. However, it started and ended with just one pilot. Noah himself stopped believing in his success.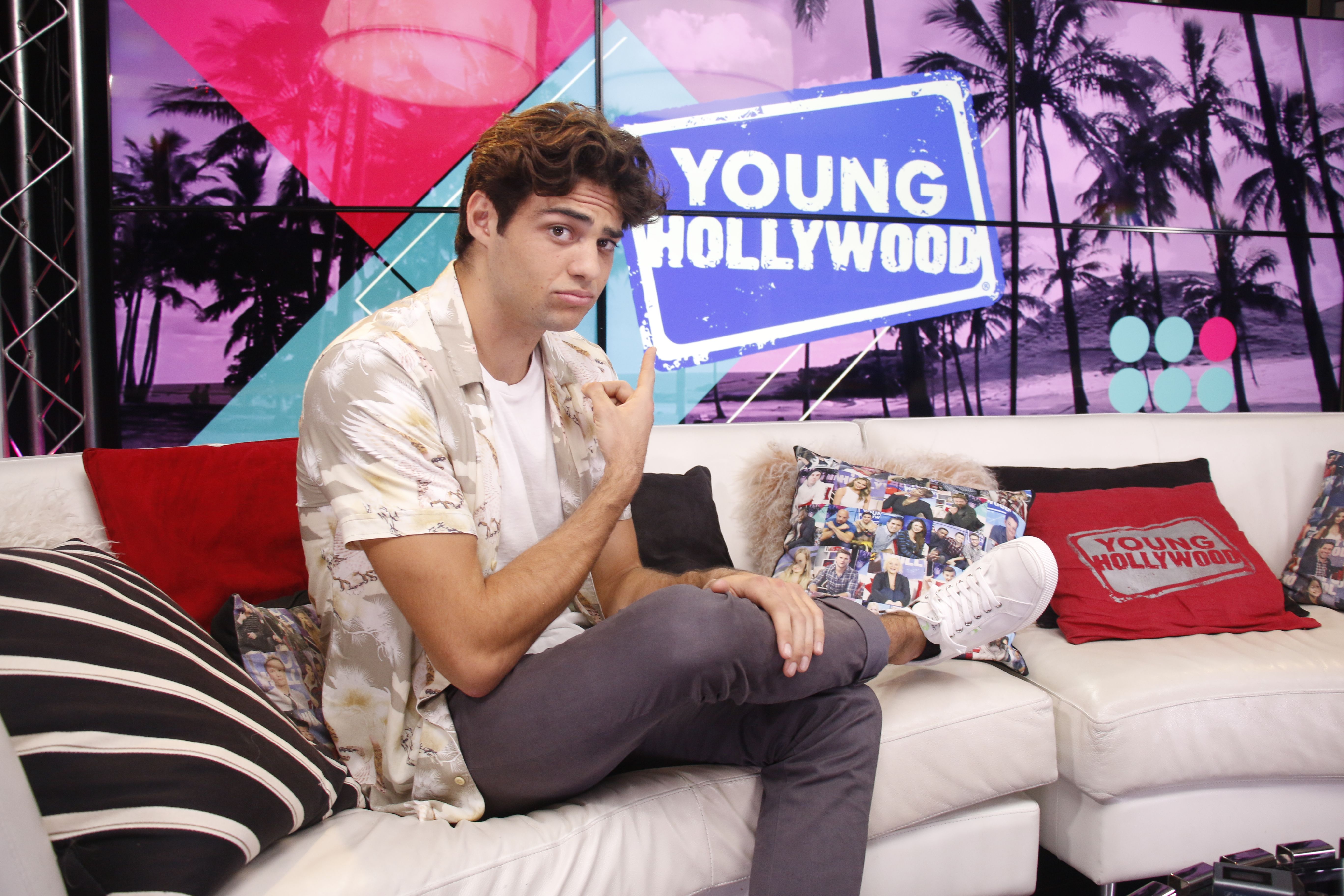 "I went through a really dark patch because I wasn't actually allowed to work. I was contractually obligated to be on hold for a certain amount of months. And that sucked miserably," he explained.
Centineo was fighting really dark thoughts until The Fosters happened. He got his own show, in which he was the leading actor, and everything finally was finally going well. Noah Centineo had been playing in the show for 3 years until it was cancelled in 2018. He's also appeared in a few episodes of its spin-off and of course in a number of Netflix movies.
The Other Side of Fame 
It seems like his dreams have finally come true, but his life doesn't look like a Netflix movie. Finally, Noah had become famous, and with fame came money that he could spend as he wished. Noah Centineo spent 4 years partying and wasting money until at the age of 21 he calmed down and thought about his life. So in celebration of his 21st birthday, he decided to go sober.
"It was an act of self-love," he explained to in his L.A. Times interview. "Like, 'Listen, society. You say I can drink legally at 21?' I didn't remember what the 14-year-old Noah was like before partying was a thing. I kind of just had forgotten about that because I got swept up in having friends who were young and doing our own thing and financing our lives."
Noah decided to take his life and health in consideration by becoming more cautious and responsible. Then, in what seemed like just one night, he became unbelievably famous. Practically overnight, Centineo's Instagram followers leaped from 800,000 to 13.4 million followers. 
Wherever he went and whatever he did, he was surrounded by the fans, and sometimes it was completely crazy. Noah Centineo fans know when and where he will be, like the ones he told Jimmy Kimmel were waiting for him when he got off a plane at JFK and followed his taxi into the city.
"It was actually kind of scary," he told the late-night host. "It was the first time you look at something and you're like, 'Oh wow, my life is changing.'"
Does Noah Centineo Have A Girlfriend? 
As soon as Noah became a star, his private life became the subject of rumors. It's no surprise that after each Netflix movie he was suspected to be having a love affair with every female co-star. Of course, most rumors were about the star of To All the Boys I've Loved Before, Lana Condor. 
Everyone noticed the on-screen chemistry between them, and of course, the fans would like to see Lana and Noah together. But unfortunately, that won't be happening soon as Lara Condor is happily dating someone else and admitted that any real-world flirtation was purely for show.
"Noah and I definitely encouraged the speculation," she said in the March 2019 issue of Cosmo. "But it's because we believe in the story and the characters and we genuinely love each other. You can truly love someone in a very platonic way."
Lana Condor is not the only girlfriend who was seriously suspected to have a serious relationship with Noah Centineo. In February, after Centineo was spotted leaving the Vanity Fair Oscars Party with actress Lily Collins, she turned out to be the next target of romance speculation, only to have those rumors squashed as well. That was just a rumor, though. Despite the fact that Noah is single, his fans are not likely to win his heart.
"I don't close any doors totally, but probably not, because then it's like more of a infatuation with like, a position more than like, the person," he said on Daily Pop last August. "It can overshadow that, which is difficult, I would think."
What's Next?
Of course, as soon as Noah Centineo became truly famous, he was spotted by bigger studios as well. Not only did Centineo land a role in Jackie Chan's movie, The Diary, and a supporting role in this year's Charlie's Angels reboot, but he's also got a starring part in the upcoming action movie Valet and is reportedly in discussions to play He-Man in Sony's upcoming Masters of the Universe film.
We also shouldn't forget that next year he is going to appear in the sequel of our favorite To All the Boys I've Loved Before. Noah dreams of working with directors such as Gaspar Noe, the Coen brothers, or the Nolan brothers.
"I'd like to do auteur pieces, something more existential and heavy. It's possible that like romantic drama would be a cool way to segue into other genres.
If you haven't seen Noah in Charlie's Angels and are hoping that he's got a budding romance with Kristen Stewart, then you should check out our article on the real-life partners of Charlie's Angels, which will answer all your questions.