Poldark: Top Things You Probably Didn't Know
The period drama Poldark is in its much anticipated final season! The series is not just massively popular – it became a real phenomenon that turned its cast members into stars. Die-hard fans closely watch the show and even count the number of shirtless scenes or galloping rides during the series. So we have collected for you the most important, surprising and sometimes funny facts about Poldark. Are you ready to learn everything about your favorite show? 
Aidan Turner Never Actually Auditioned for Poldark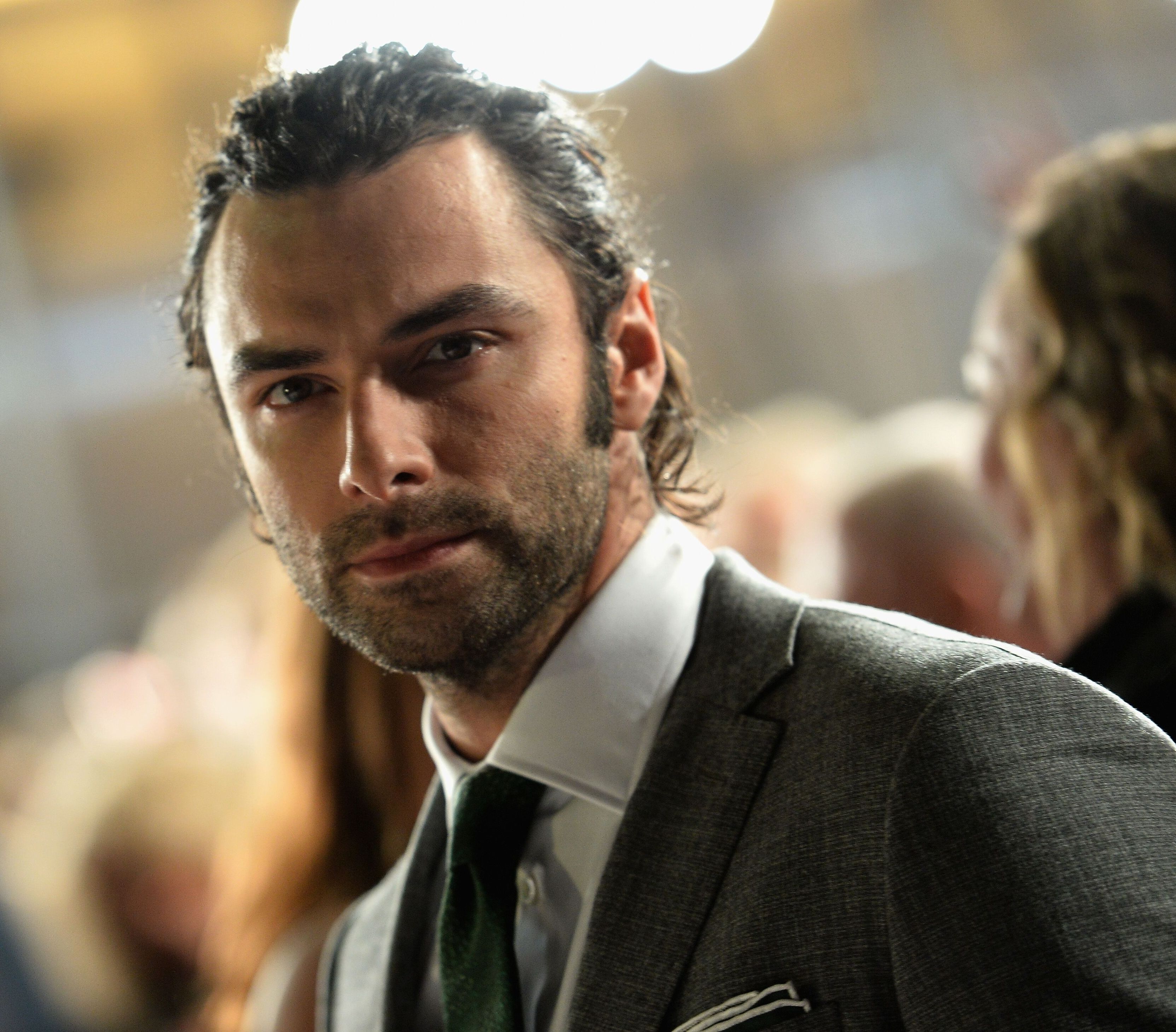 Can you believe that there's a rumor on the Internet that showrunner Damien Timmer doubted if Turner was handsome enough to play the charismatic Ross Poldark! Timmer reportedly asked, "Do you think women will find Aidan attractive?" How could that even be a question? Even elven maids fall under his spell! Evangeline Lilly's character Tauriel in 'The Hobbit' is proof! So how could Aidan Turner be considered as not being good enough for Captain Poldark's role?
Well, we think it's kind of a legend because Aidan himself revealed that he was offered the role without any audition AT ALL! The actor admitted in an interview with Radio Times that it was the only thing he had got offered in his entire life! And the screenwriter of the show Debbie Horsfield confirmed that there was only one person the showrunners wanted to see as Ross Poldark – and it was Aidan Turner.
Horsfield revealed that for her, Aidan was the perfect choice because he had already proved he COULD play rebels, as he did in Being Human series, for example. And we bet she never regretted her choice, especially after that shirtless crop-hacking scene in the first season!
By the way, that scene needed extra attention from the make-up artists on the set: they had to cover up Aidan Turner's tattoos! It turns out that the Dublin-born star likes his ink because he has two on his upper arm.
Aidan Turner Wants to be Ross Poldark
It seems that Aidan Turner is somehow stuck in the 18th century together with his character - the Internet is still non-existent for him! The fact is that Aidan doesn't do social media - AT ALL! So if you are following any social media profile stating it's Turner's official account – nope, it's a fake!
The actor explains that he does it on purpose – he believes that people should not have trouble separating actors from their roles.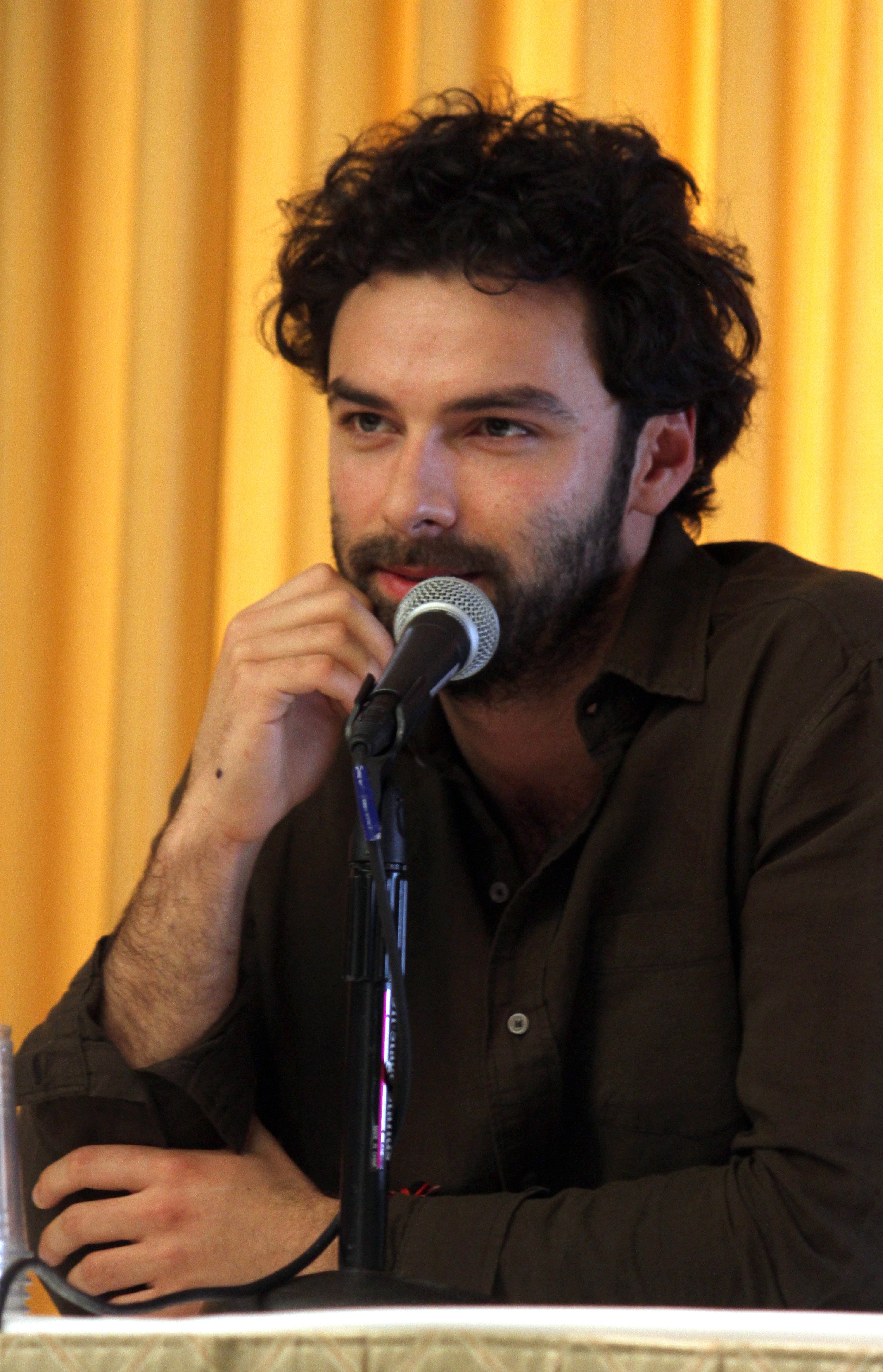 "It's important to me that people don't know too much about me because I'm trying to play characters," Aidan Turner says.
But we know one thing that he and Ross certainly have in common – his famous wild curly hair! Aidan revealed that even though he had hair extensions at the beginning, he didn't need them for too long. We now get to witness his natural mop of hair in its full glory - untamable as Ross Poldark himself.
Aidan Turner Lied to Get the Job
Did you know that Aidan Turner exaggerated his riding ability to get the part on 'Poldark'? Yes, he did a bit of riding when he was a kid and also while filming The Hobbit, but it was "nothing major". Speaking on BBC Radio 2, he said:
"It was on my CV that I could ride a horse but I couldn't really do it. I could walk around on a horse but I couldn't gallop or anything like that."
So two weeks before the shooting of Poldark began, Turner did ten days of intensive horse riding. And he really likes his horse, Seamus. Aidan admits that the horse is very experienced and the animal's CV is probably better than his own! He even has his own Facebook page with more than two thousand followers!
A Horse. Has. Its own. Facebook page. (Mind that Aidan Turner doesn't have any!)
Seamus even has his own stunt double!!! A younger horse is used for the scenes where Ross is galloping at top speed along the iconic Cornish coastline.
But now – guess who is the best rider on set of Poldark? It's Eleanor Tomlinson, who plays Demelza! It turns out that her father is a racing commentator, so she grew up with horses around and can beat anyone in a race!
True Events and People on Poldark
You probably know already that this massively popular series is based on novels by Winston Graham. The author later revealed that he took his inspiration from real people that he knew and also from the details and events he uncovered during his research of 18th-century newspapers, diaries, and autobiographies. For example, the character of Demelza was based on his wife Jean, and some traits of Ross Graham were taken from an injured flying officer he once met during World War II. 
You surely remember how the storyline of Dr. Dwight Enys and Caroline Penvenen begins. The doctor retracted a fishbone from her throat – and this fact Winston Graham found in an 18th-century medical tract.
The events of the series cannot be considered as a true story, of course, but Poldark historian and consultant Hannah Greig states that the show perfectly balances historical facts and fiction. The author cleverly used actual events and historical context to reach the desired level of authenticity, like the perilous mining business, or George Warleggan's desire to become a Cornish MP.
Surprising Things That Are Not True on Poldark
As we have mentioned already, the series is based on the novels by Winston Graham. And each of them is subtitled 'A Novel of Cornwall'.
But how many Cornish people are there on the set of Poldark? The truth is that our fave Aidan Turner is not Cornish – he is Irish, born in Dublin! And the actor who played his cousin Francis Poldark is not even British! Kyle Soller is from the US, born in Connecticut and raised in Virginia.
Wait, but what about his perfect British accent? The fact is that Kyle Soller is a graduate of the Royal Academy of Dramatic Art in London.
And their beloved Elizabeth is portrayed by Heida Reed, who is from Iceland, and moved to the UK only in her twenties! And one of the few cast members who is from Cornwall is British TV veteran John Nettles, who played Ray Penvenen in Season 2. And here is one more thing that will shake your world: Demelza is not a redhead!
Eleanor Tomlinson described her natural hair color as "muddy blonde" and she never hesitated to dye it "every color under the sun" for her roles. In the original Poldark books, Demelza has dark hair, but Eleanor Tomlinson felt her as a fiery redhead and insisted on it. The costume designers of the show created Demelza's wardrobe having this choice in their minds. They used colors of copper at its stages of aging, from bright orange to turquoise green, which emphasizes both Demelza's vibrant hair and the series' mining theme.
The Biggest Diva on Poldark
You'll never guess who it is – so we won't even ask! The cast of Poldark revealed that the co-star who was immensely hard to work with was… Horace the pug! The actors said in a recent interview that as he was the only dog on the show, he demanded to be treated like royalty, with different privileges like his own trailer, personal diet and a chamber in the mansion.
Oh, it's a joke of course! Horace is just a nice doggy, and all the cast members like him a lot! But what is true about Horace the pug, is that the actress Gabriella Wilde carried him so often during Season 2 in order to help her disguise the fact that she was pregnant. They looked really cute together, didn't they?
Familiar Faces You Might Have Not Recognized
Do you know which cast members of the iconic Star Wars and Highlander movies also got parts on Poldark? Caroline Blakiston, who portrayed the Poldark family matriarch Aunt Agatha, also played Mon Mothma in Return of the Jedi! And Beatie Edney, who played Prudie - Ross and Demelza's maid, played Heather – beloved wife of Connor MacLeod in Highlander. There's also one more person that should be mentioned. Do you remember Reverend Halse?
Well, maybe not, but here's why it is important: the actor who plays the Reverend, is Robin Ellis, who starred as Ross Poldark in the previous TV adaptation of Poldark back in the 70s. (Yes, there was another adaptation, and it was hugely popular, too!)
By the way, Winston Graham, the author of the novels, didn't like how Demelza was portrayed in the 70s version But Graham's daughter thinks that her father would love the current Poldark series, especially Eleanor Tomlinson's Demelza.
Talented Ms. Tomlinson
Apart from being a great actress and a skilled rider, Eleanor Tomlinson is also a singer. You surely remember her as Demelza, singing for the Christmas party at Trenwith in the first season of Poldark. Back in 2015, and in 2018 Eleanor released her debut album of folk-inspired songs 'Tales from Home'. She even performs one of the songs with her brother, Ross Tomlinson.
By the way, Eleanor's co-star Aidan Turner also has an impressive secret talent - ballroom and Latin American dance skills! He pursued his dancing career at the age of six, and even came third in the Irish National Championships in the adult category when he was about 16. Too bad that his talent didn't prove to be very useful on the Poldark series!