Little Known Facts About Iconic 'Bewitched' Sitcom
Ever heard of a little show called 'Bewitched?' This zany sitcom is so hilarious that it is well-loved by people all over the world! The pilot episode aired on September 17, 1964, on the popular TV network ABC. The main character was a witch named Samantha, and she is a far cry from the witches you might remember from fairy tales or Roald Dahl stories. Her husband, Darrin, wasn't a witch, wizard, or even a warlock; instead, he was just a regular guy who happened to fall in love with a pretty magical lady. Let's get started!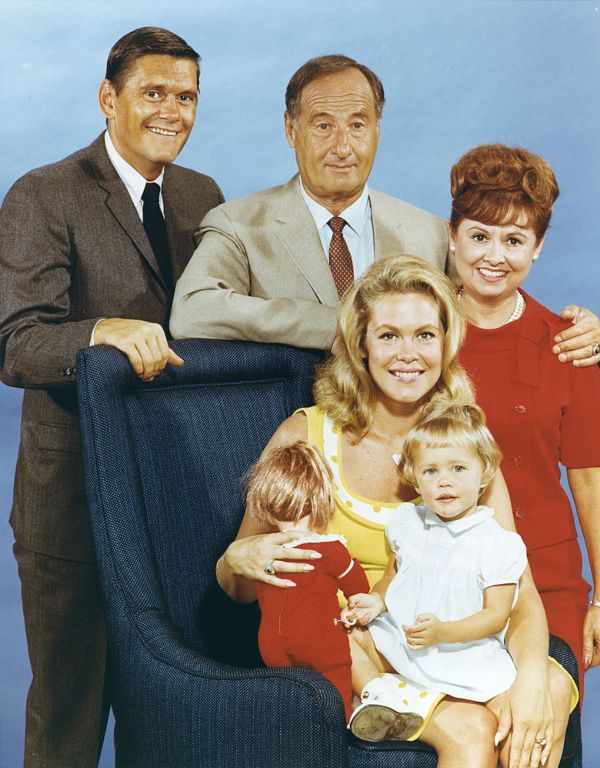 ---
43. Elizabeth Montgomery Played Her Cousin
The main character of the show, Samantha, was played by Elizabeth Montgomery, who was a multi-talented actress. She was so multi-talented that her roles weren't just limited to one character! Nope - Montgomery also played Samantha's cousin, Serena. Serena was a bit of a pain in the butt and had a beauty spot that changed into a different shape every episode. Funnily enough, Montgomery fooled some of the crew when she first put on the Serena wig! What's more, is that Serena's character is credited as 'Pandora Spocks,' which is pretty meta when you think about it.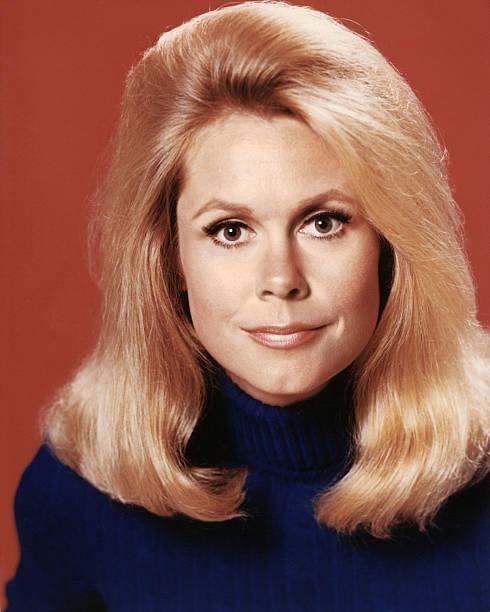 ---
42. Those Nose-Wiggles Weren't Quite As They Seemed
Samantha's daughter was played by Erin Murphy, and thanks to her we have a little insider gossip. Apparently Samantha's nose-wiggles had a little help from the show's camera-people and editors. While she could wiggle her nose a little, the trick was enhanced by speeding the footage up and adding a xylophone sound. Contrary to popular belief, Montgomery didn't get the part because of her nose-wiggling ability but instead was cast after the nose idea was originated.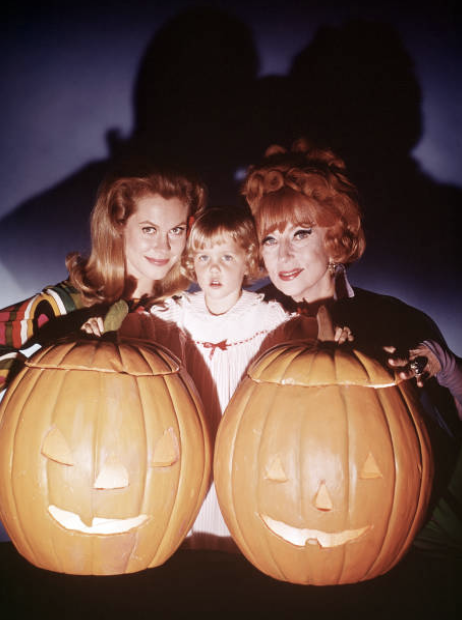 ---
41. Marion Lorne's Weird Collection
People get obsessed with all kinds of weird objects. Some folks collect stamps, while others collect Barbie dolls. So what did Marion Lorne collect? Well, she played Aunt Clara in the TV show but had a real-life collection of over a thousand antique doorknobs. The writers thought it was pretty kooky and wrote her obsession into the script. Lorne's character might have been a little off-kilter, but she was still a totally lovable aunt. We wonder how she kept her collection? Surely no one has a thousand doors in their home!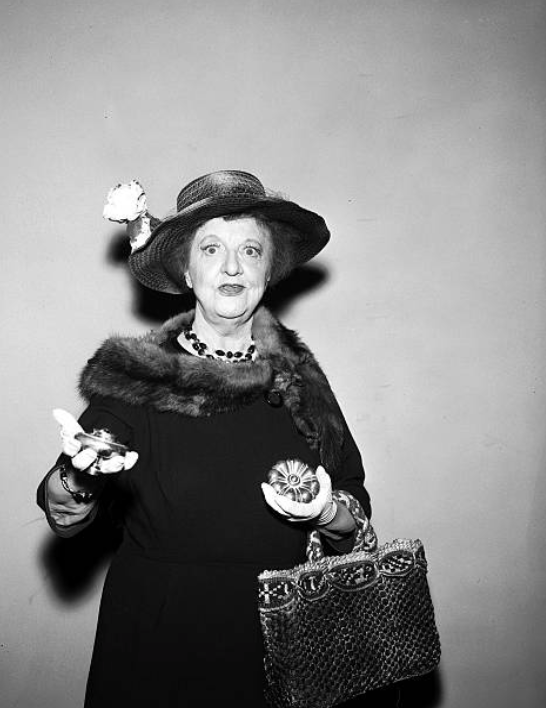 ---
40. A Rather Forgettable Finale
In the 1965 episode entitled 'Speak the Truth,' Endora casts a spell on one of Samantha's pins. As a result of this charm, everyone around it told the unbridled truth. Samantha and Darrin had a great relationship in the show, but when he was in the presence of his work friends, the truth-telling got a little awkward. Arguments ensued, but in the end, everything was worked out. In 'The Truth, Nothing but the Truth, So Help Me Sam,' which was the final episode of Bewitched, the writers and producers basically re-hashed 'Speak the Truth.' So if it felt a little familiar, that's because it was!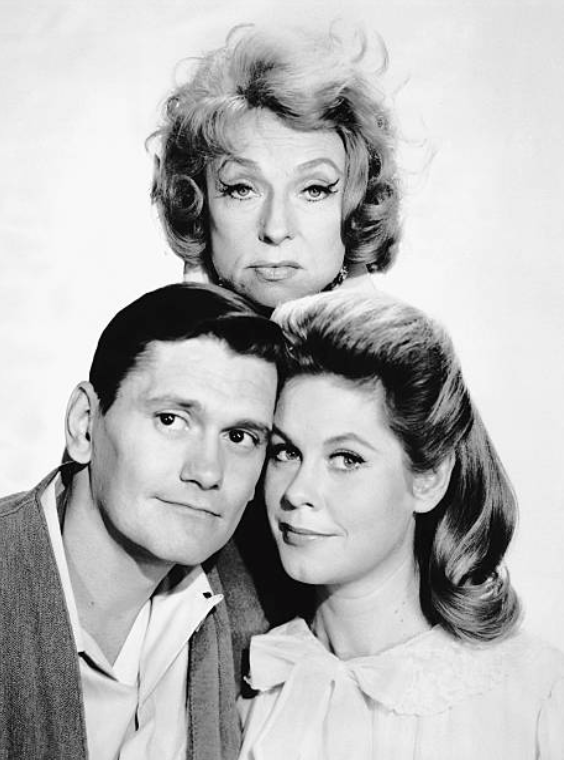 ---
39. Nosy Neighbor Gladys' Personal Secret
When actor Alice Pearce was cast for the role of Gladys Kravitz, Samantha and Darrin's nosy neighbor, she had a pretty big secret that she would never speak a word about. Her character was on the show between 1964 and 1966 but sadly had been diagnosed with terminal ovarian cancer about four months before landing the role on Bewitched. Alice Pearce was posthumously awarded an Outstanding Supporting Actress Emmy Award. What an incredible woman!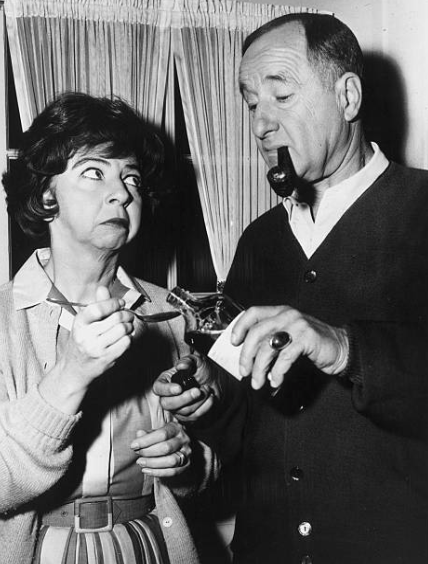 ---
38. Darrin Was Also in Pain
Samantha's husband Darrin was played by Dick York. While he wasn't exactly diagnosed with a terminal illness before he began working on the show, he had a little accident in 1959 while filming historical drama 'They Came to Cordura.' When the filming for the third season of Bewitched came around, Dick York wasn't in great shape. You will notice that from this season onwards, Darrin is often lying or sitting down, and ten years after the injury occurred, York collapsed on set. Luckily, another Dick stepped in: Dick Sargent.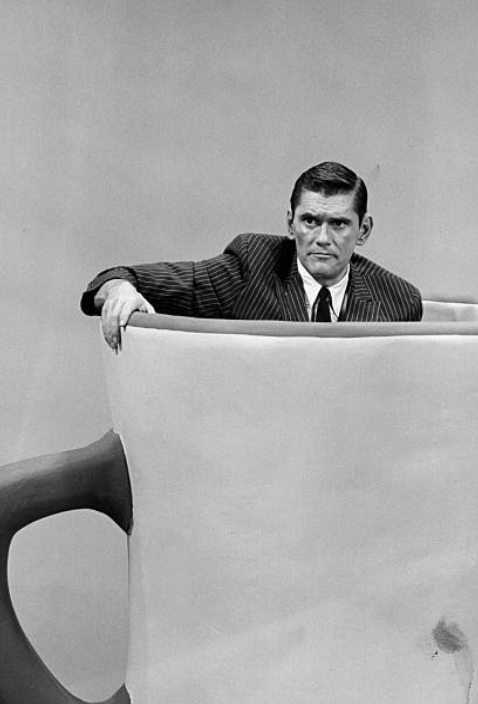 ---
37. Dick's Downfall
Audiences were confused by the sudden change of actor, and the show's ratings dropped sharply after Dick York left the show. Dick Sargent wasn't a bad replacement, but as the show progressed, the writers got a little lazy and began recycling storylines. They even copied stories from other shows, like 'I Love Lucy.' To be fair, William Asher both produced Bewitched and directed I Love Lucy, so it kind of makes sense. If you recall the episode 'Samantha's Power Failure,' you might remember being confused about the candy factory scene, which was a direct copy from I Love Lucy.
---
36. Tabitha Times Three
Everyone knows that Mary-Kate and Ashley Olsen shared the role of Michelle Tanner on the long-running sitcom 'Full House.' But they weren't the first to do it! When Tabitha was born in the second season of Bewitched, Cynthia Black originally took on the role. Black would be replaced by three different sets of twins - so I guess you could say that there were seven different actors who played the role of Tabitha! The first twins were Heidi and Laura Gentry, then Tamar and Julie Young, and lastly, Diane and Erin Murphy. The final set of twins took on the role in the third season.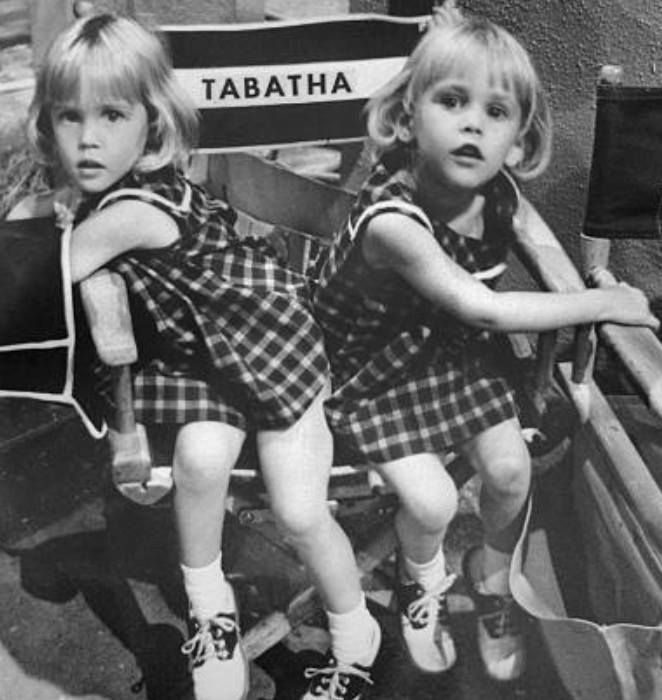 ---
35. Samantha, Queen of the Witches
Holding the title of 'Queen of the Witches' might sound kind of silly, but we assure you that it's nothing to scoff at. Darrin didn't want Samantha to be queen, because it's a pretty big responsibility as you might imagine. When the former Queen of the Witches abdicated, she wasn't sure that she would be able to juggle spending time with her little family and taking on the important role. But eventually, she decided to say yes, and it all worked out in the end!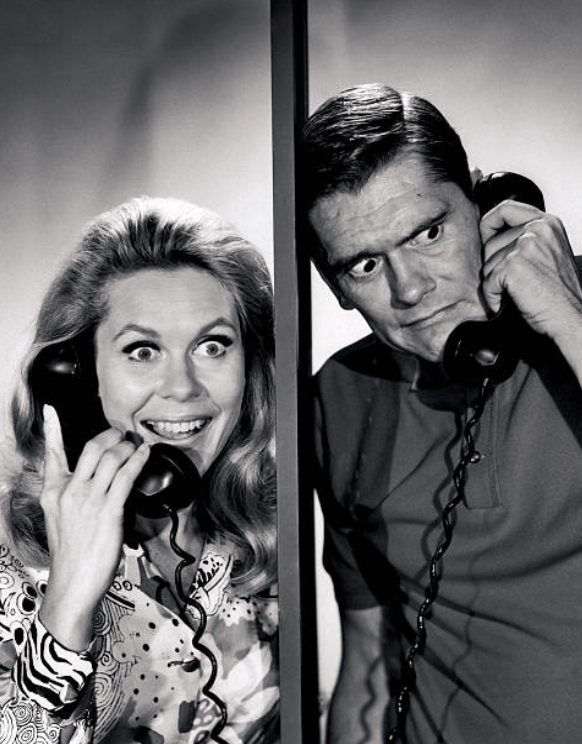 ---
34. Endora Was HOW Old?!
In myth and folklore, witches and other magical folks often outlive us mere mortals. And this was also true on the sitcom. One of the oldest characters on the show had to be Endora. Of course, sometimes she was just being sarcastic, but Endora had some impressively tall tales. The character of Endora was played by Agnes Moorehead, and in one episode, she casually mentioned that she once dated Ötzi the Ice Man, a mummified corpse who lived around 3200 BCE. This is pretty weird considering his mummified body was only found in 1991, but who knows - maybe the man they discovered was named after one of Endora's throwaway comments? It's spooky, at any rate.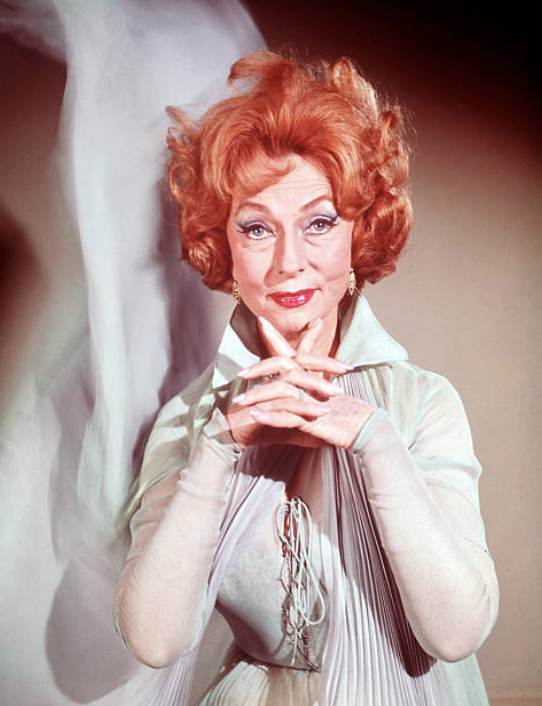 ---
33. The Curse that Plagued the Cast of Bewitched
Superfans of the show may know that Elizabeth Montgomery had colon cancer. While she managed to battle the disease for many years, cancer unfortunately returned, and the Bewitched actress was given the bad news. Sadly, she died in June of 1995 at the age of 62. But Samantha wasn't the only one with bad luck. Cancer afflicted many other cast members, to the point where 85% of the cast ended up passing away from the horrific disease. Maybe there really was some kind of curse?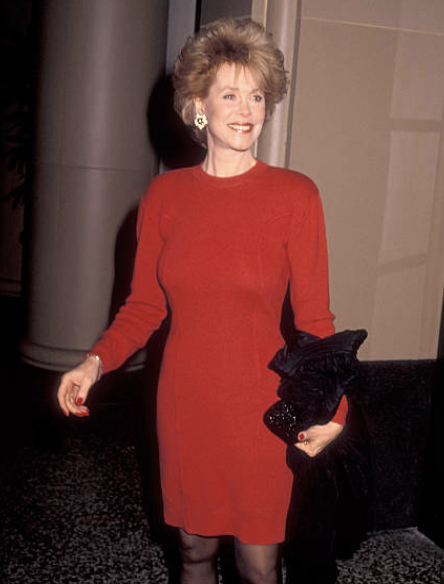 ---
32. Darrin One and Darrin Two
Samantha's husband Darrin was played by two separate actors, both named Dick. When the original Darrin, Dick York, collapsed on set, never to return, Dick Sargent replaced him. Weirdly enough, there was no acknowledgment of this replacement on the show. When you watch the sitcom, it almost seems like an intruder version of Darrin just suddenly shows up to replace the original Darrin without anyone noticing. While producers thought they might get away with the switch, the significant rating drop tells us otherwise.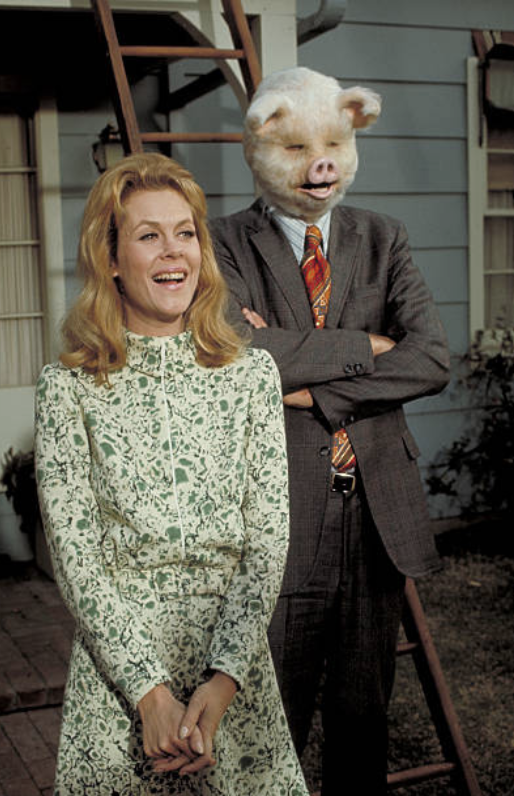 ---
31. That Theme Tune Does Have Lyrics!
You might know the little tune that plays at the beginning of every show, but some fans will be left scratching their heads. Lyrics? It hasn't got any lyrics! Well, we're here to set the record straight: there ARE lyrics. The original song was written by Howard Greenfield and Jack Keller, and the two composers did have words to go with the music. So what were they? "Bewitched, bewitched, you've got me in your spell!"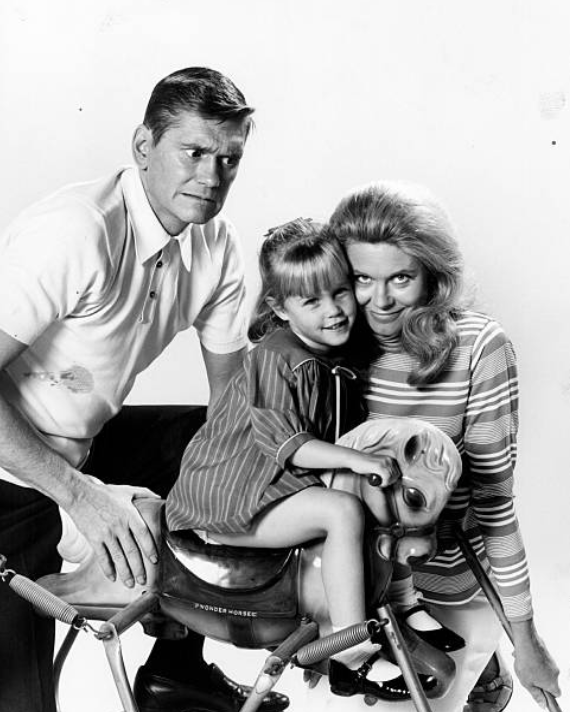 ---
30. Dick York Didn't Just Inherit Fame From Bewitched
During the filming of Bewitched, Dick York also starred in 'They Came to Cordura' with Gary Cooper and Rita Hayworth. In his own words, he explained how he sustained THAT back injury on the set of this film:
"I was on the bottom stroke of this sort of teeter-totter mechanism that made the handcar run. I was just lifting the handle up as the director yelled 'cut!' and one of the 'wounded' cast members reached up and grabbed the handle. Now, instead of lifting the expected weight, I was suddenly, jarringly, lifting his entire weight off the flatbed-180 pounds or so. The muscles along the right side of my back tore. They just snapped and let loose. And that was the start of it all: the pain, the painkillers, the addiction, the lost career."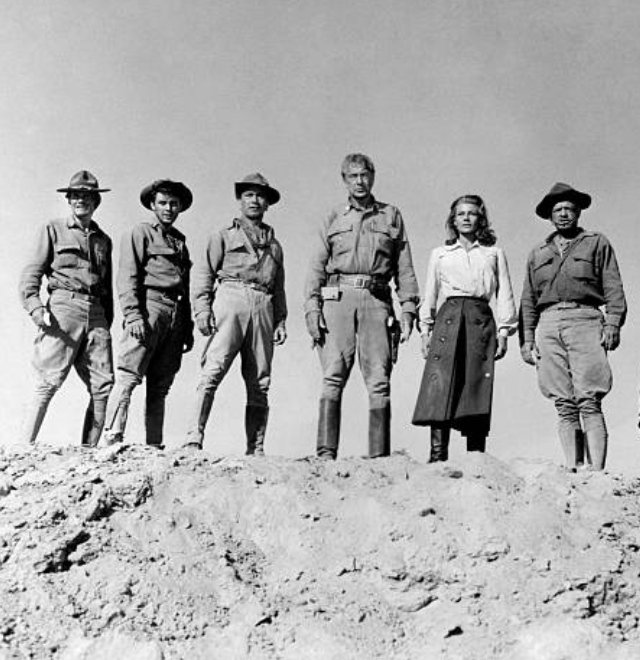 ---
29. The Storylines Weren't the Only Repeats
When a set is built in a studio, it takes a fair amount of time and money. It doesn't really make sense to take the set down and put it back up again every time the cast and crew want to shoot an episode, so what they often do instead is just reuse sets for different films or shows. The house design was based on the set of the 1959 movie Gidget, and Columbia would also use the patio and living room from the 1963 film Gidget goes to Rome. 'I Dream of Jeannie' used the set too, which is particularly curious as it was the rival series back in the day.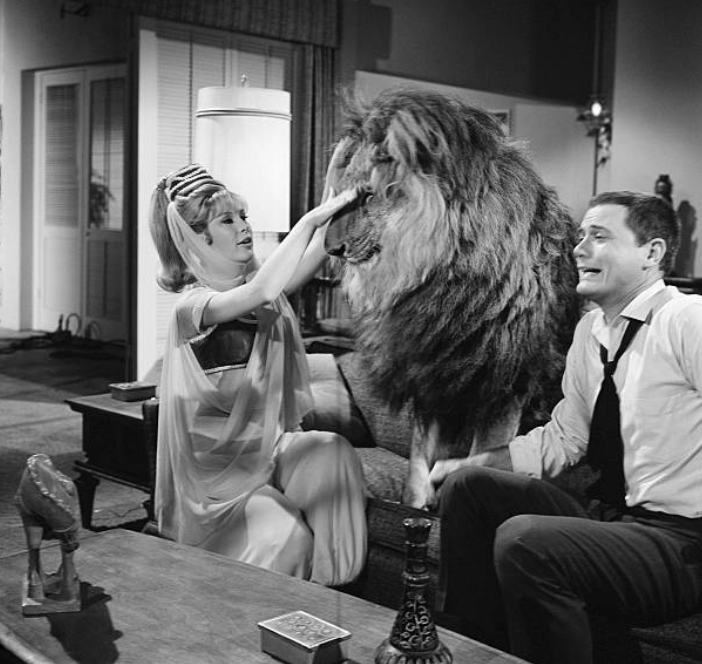 ---
28. Samantha Was Originally 'Cassandra!'
Can you imagine if Samantha wasn't called Samantha? Well, it nearly happened. The creator of the show, Sol Saks, originally wrote the part for actor Tammy Grimes. Tammy wasn't that keen on the show, however, and turned down the role. Instead, she pursued her own show, which was rather imaginatively named 'The Tammy Grimes Show.' It wasn't exactly a hit with audiences though and ended up being canceled after only four episodes. Yikes!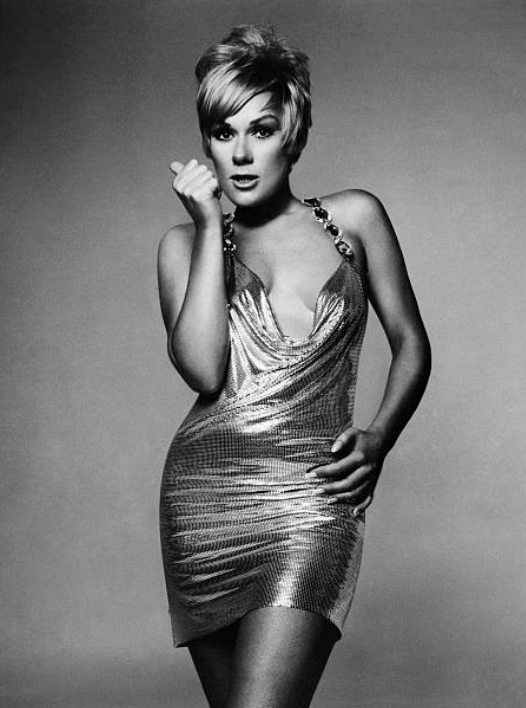 ---
27. Dick York's Ailing Health
You already know that Dick York had a little incident on set one day, which saw him leaving the show without further notice. He had a seizure onset, and had to be rushed to the hospital immediately. York had quite a bit of bad luck with his health - you will remember he had a back injury around the time of the third season, and then he became addicted to painkillers while recovering. In 1992 he died of emphysema at the age of 63.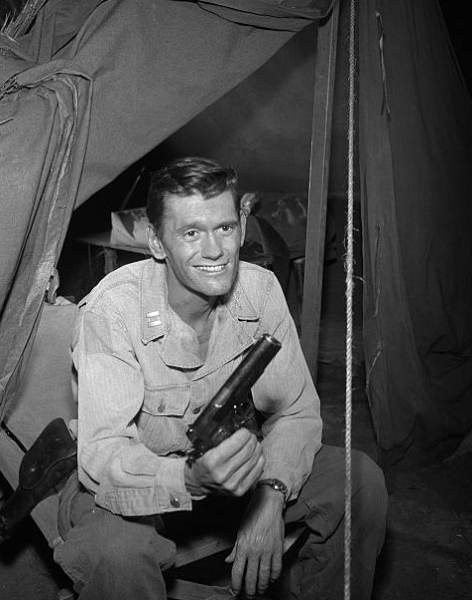 ---
26. Sol Sak's Inspiration
There were two films that inspired the pilot episode of Bewitched, and Sol Saks openly admitted that he basically uses reworked the plots to generate the storyline. He wasn't concerned about the threat of legal action, as both of the films were owned by the same studio that produced Bewitched. So what was the film? 'I Married a Witch,' and 'Bell, Book, and Candle.' If you've been hanging out for more Bewitched content, you're definitely going to want to watch these films ASAP!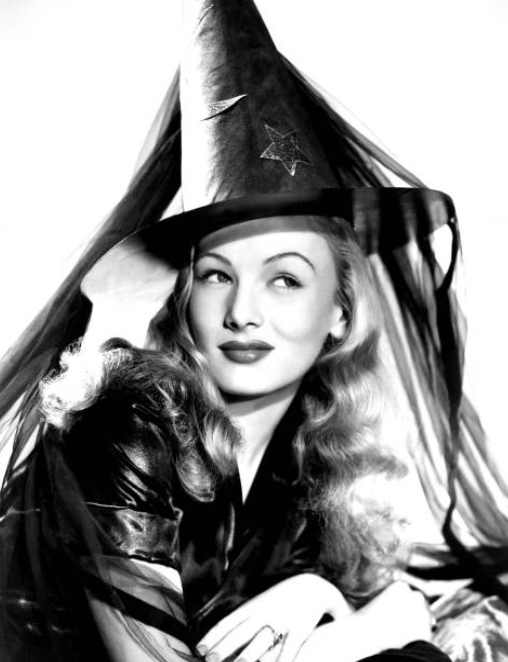 ---
25. The Modern Movie
In 2005, the same year that the statue of Samantha was built in Salem, a film based on the series was also released. Nicole Kidman and Will Ferrell took the lead roles, so you'd think it would have been quite successful. Unfortunately, it was a total flop at the box office. Even more humiliating for these two talented actors, was that it won a Golden Raspberry Award for 'Worst Screen Couple.' Critics were less harsh on Nicole Kidman, who was praised for 'capturing the character.' But Ferrell really got the brunt of it and was also nominated for Worst Actor, Worst Remake or Sequel, as well as Worst Director. Poor Will!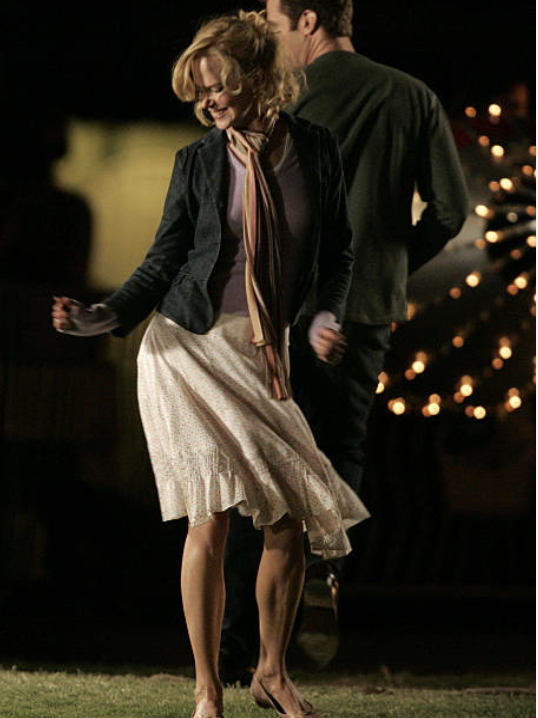 ---
24. The Potion of Youth
We already had our suspicions that Elizabeth Montgomery might have been an actual witch. But when you think about how she maintained her youthful appearance even years after the show ended, the plot really does begin to thicken. Perhaps she had a secret youth potion to keep her looking fresh? Whatever it was, it was working for her! Maybe it was just that her glowing personality shone through. Don't you think she looks lovely?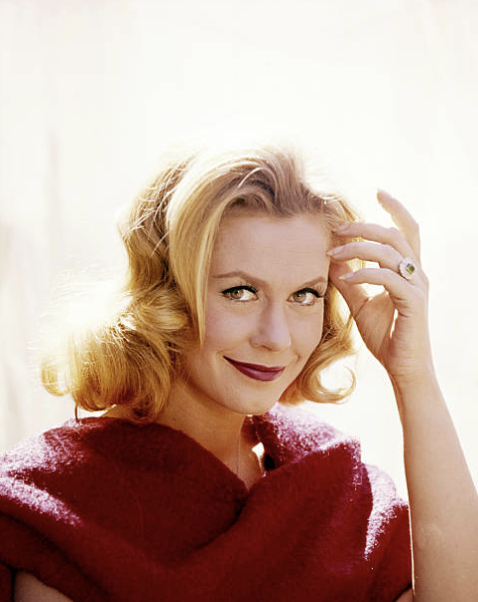 ---
23. We've Got Love for the Recurring Characters
Some of the characters that were most loved by fans were the ones that made fewer appearances than Samantha, Darrin, or Tabitha. Many were fond of Uncle Arthur, who was Endora's cheeky brother and was played by Paul Lynde. Lynde had also played Harry MacAfee in Bye Bye Birdie, and he would go on to star in 10 episodes of Bewitched. Dr. Bombaby was played by Bernard Fox, Alice Ghostley played Esmerelda, and lastly, Mabel Albertson played Phyllis Stephens.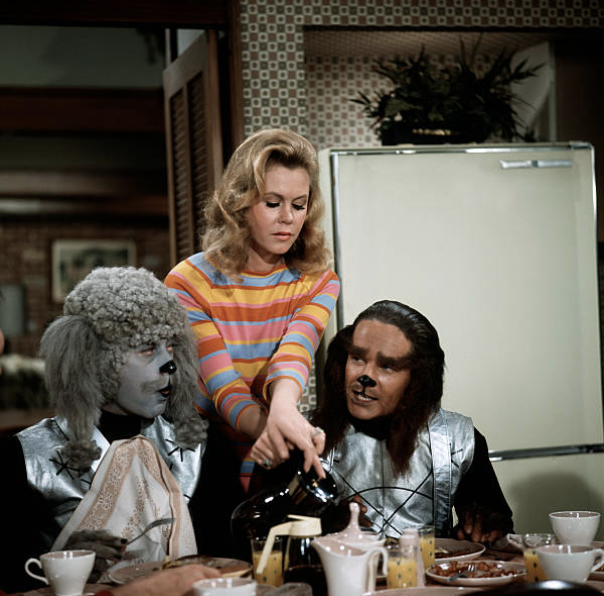 ---
22. Richard Dreyfuss' Big Break
Bewitched turned out to be a launchpad for a few other actors' careers as well. Richard Dreyfuss of Jaws, The Goodbye Girl, and Stand By Me got his start in Bewitched! He was cast in the role of warlock Rodney, who Samantha used to babysit. How cute is that? It was among his first major TV roles, and he was in the episode entitled 'Man's Best Friend.'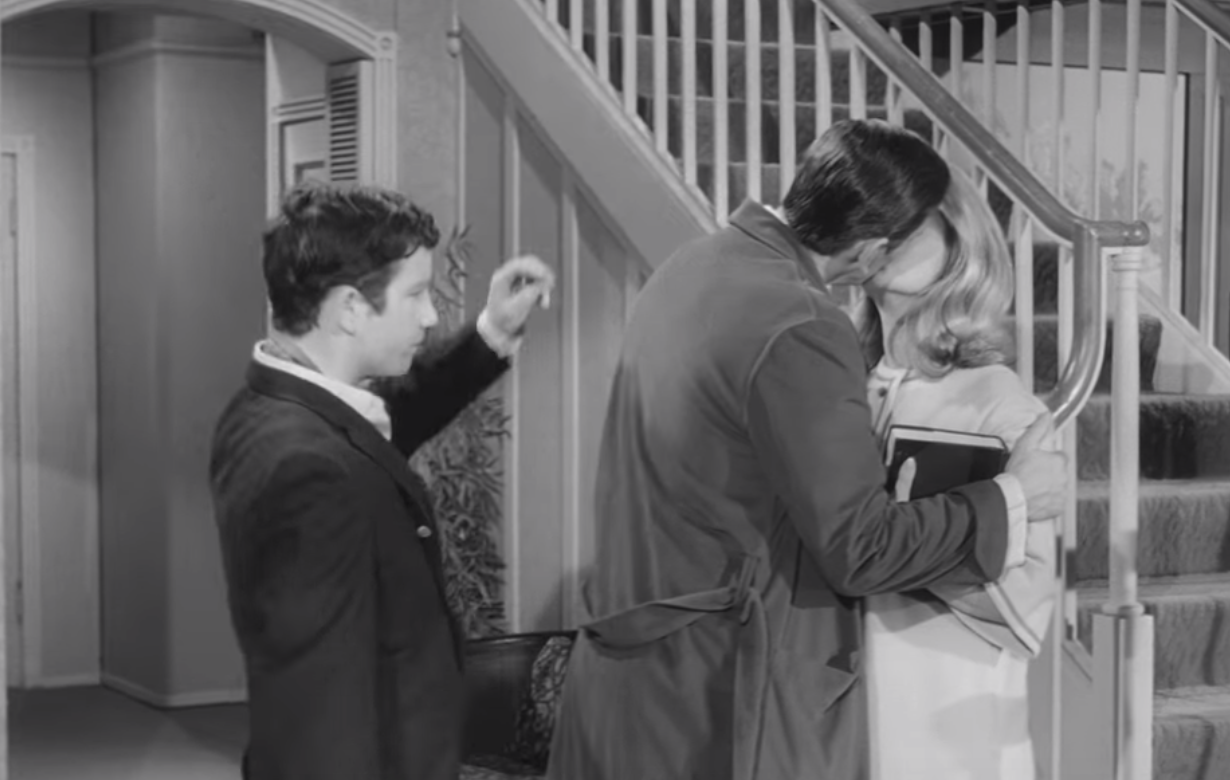 ---
21. Montgomery Eventually Grew Jaded
It gets boring doing the same thing over and over again. I mean, have you ever had the same meal a few times in a row? There's a good reason that no one likes leftovers. It seems that Elizabeth Montgomery experienced the same thing with the show. She appeared in every single episode of Bewitched and wanted to quit after five seasons. But the producers knew they couldn't do the show without her, and offered her so much money she had to say yes. The show would continue to run for three more seasons even after the fact.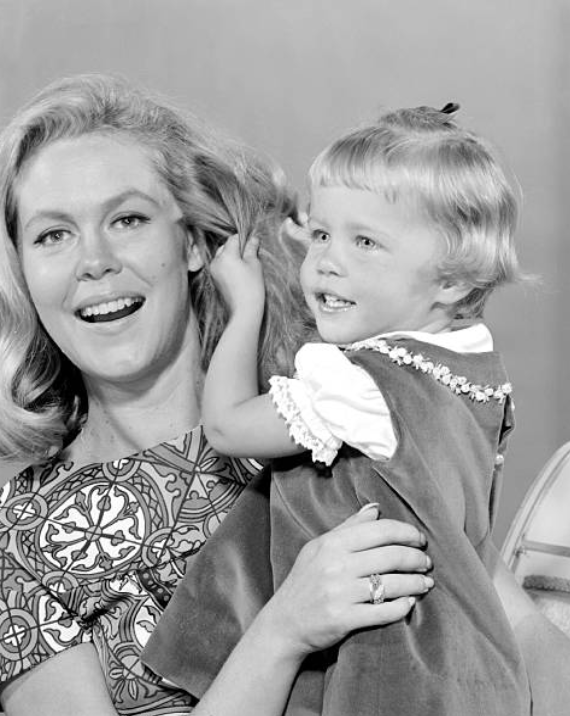 ---
20. Tabitha All Grown Up
If you ever wondered what happened to Tabitha, well, we have the inside scoop. In 1972, a new show called 'Tabitha' was aired. Bewitched had been off the air for five years, so it was feasible that Tabitha would have grown up by then. Lisa Hartman was cast as the main character. Unfortunately, there were quite a few continuity differences, which may be why the show wasn't as well-received as producers hoped. It fizzled out quietly, leaving fans to use their own imaginations about Tabitha's fate.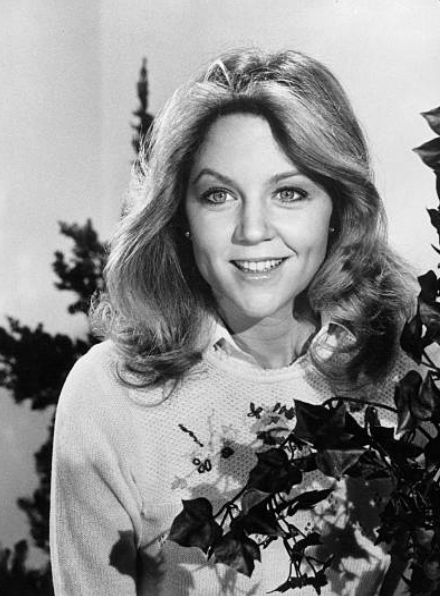 ---
19. Did Darrin Have a Whole Gang of Betties?
Darrin had one secretary named Betty at McMann and Tate, but curiously she was played by a different actor throughout the show's lifetime. It's not surprising that the producers thought they could swindle audiences with this one because after all, Dick York was replaced by Dick Sargent with little to no explanation about how the switch happened. Marcia Wallace was one of the Betties, and she would go on to do the voice for Edna Krabappel in The Simpsons, which is arguably the most successful TV show on the planet.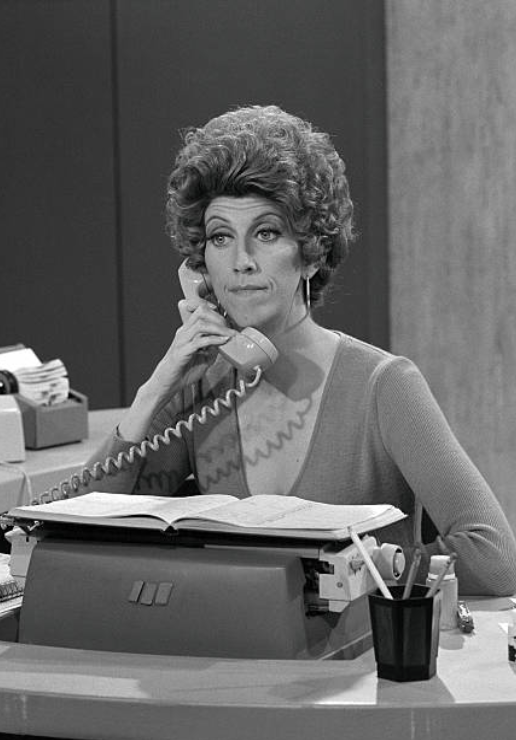 ---
18. Endora's Disapproval of Darrin
The character of Samantha was not scared of a little controversy. She was different from other witches, and Endora made it clear that she wasn't that impressed by her daughter's decision to marry a mortal. Nearly every time she uttered his name, she would pronounce 'Darrin' incorrectly, just to demonstrate how she thought Samantha's husband to be lesser than witches or warlocks. He was called 'Dobbin,' 'Durwood,' 'Darryl,' and 'Delmore,' by Endora, and she only addressed him correctly eight times during the entire series! That averages out to about once a season. Yeesh.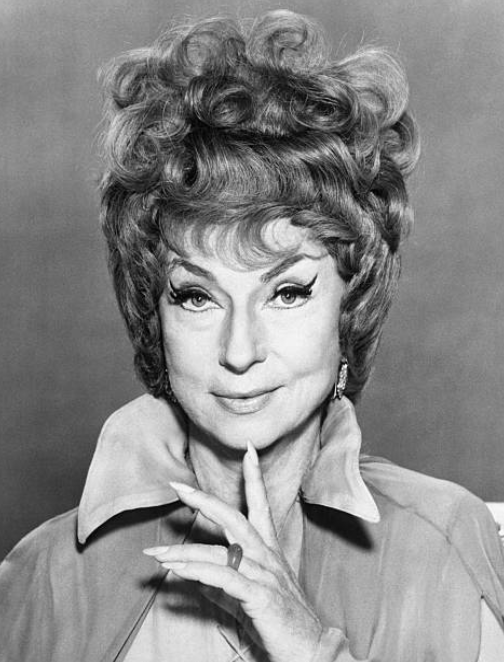 ---
17. Richard Crenna Almost Played 'Darrin'
Readers who are fans of the Bewitched era of television may remember Richard Crenna. The handsome actor is best-known for his roles in The Sand Pebbles, Wait Until Dark, Hot Shots! Part Deux, and the first three Rambo films. He was originally set to play Darrin, but he accepted a different role on The Real McCoys. Dick York had been the second choice for the character role, and so he ended up as Darrin number one instead!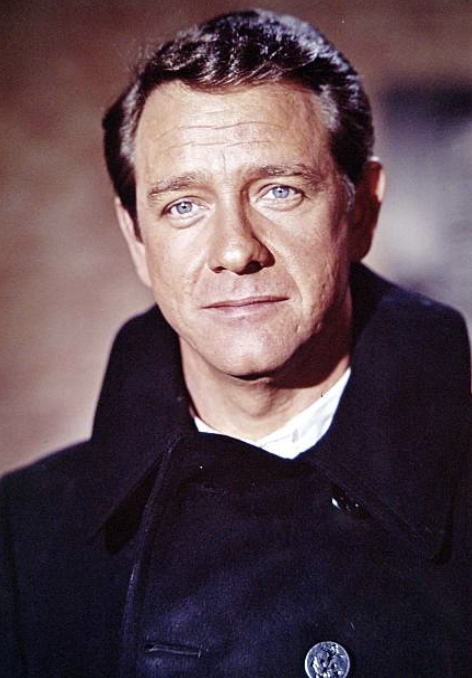 ---
16. Montgomery's Own Happy Family
Elizabeth Montgomery was both a mother and a witch on-screen, and off-screen she was also a real-life mother. The actor was pretty magical, so we have our suspicions about the witch part. Nonetheless, Montgomery had three children: William, Robert, and Rebecca, and all three of her pregnancies just so happened to fall during the filming of Bewitched. Rather than try to hide them, the writers simply wrote her pregnancies into the script. This is essentially how Samantha and Darrin ended up with Tabitha and Adam! Frustratingly, Tabitha is misspelled as 'Tabatha' in the show's credits. In an interview, Montgomery once said that the mistake bothered her a lot: 'It's like a squeaky piece of chalk scratching on my nerves!'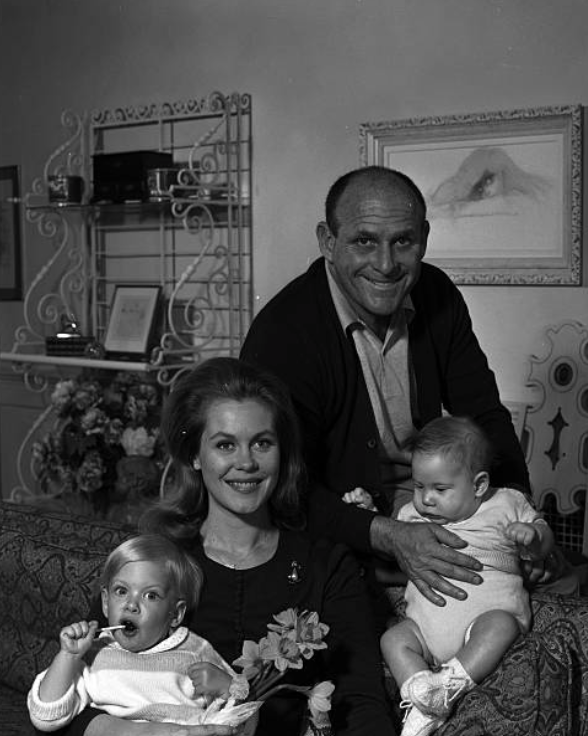 ---
15. Two Gladys' Too!
Not only were there multiple Tabithas and Darrins, but there were also two Gladys'! The dramatic neighbor was known for her over-the-top reactions and her ridiculous screams. To be fair, it can't have been easy living next-door to the Queen of the Witches. But still, Gladys Kravitz wasn't exactly everyone's favorite. Originally the character was played by Alice Pearce, and would later be replaced by Sandra Gould after Pearce passed away in the spring of 1966.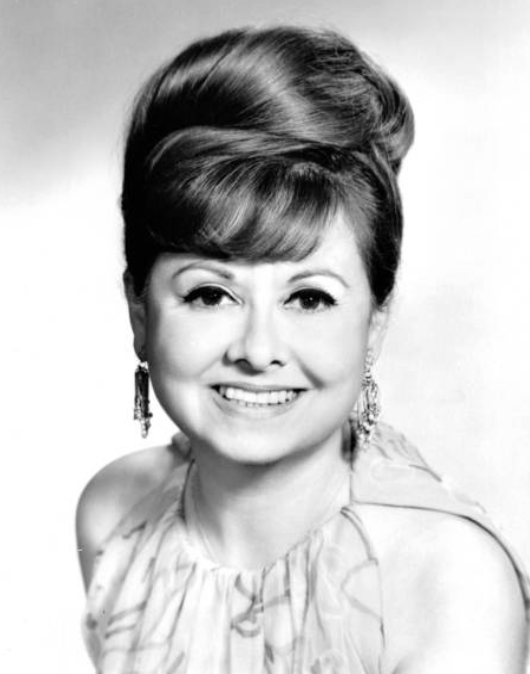 ---
14. So How Did They Come Up With the Costumes?
The character of Louise Tate was played by Kasey Rogers. One day, Rogers dished out the dirt on the costume situation on the set of Bewitched. You might think that a big TV show like this one would have had a reasonable costume budget, but it seems like this may not have been so. All of the supporting actors had to provide their own costumes, which had to be brought into the studio in advance so that the costume department could get them TV-ready. The more you know, huh?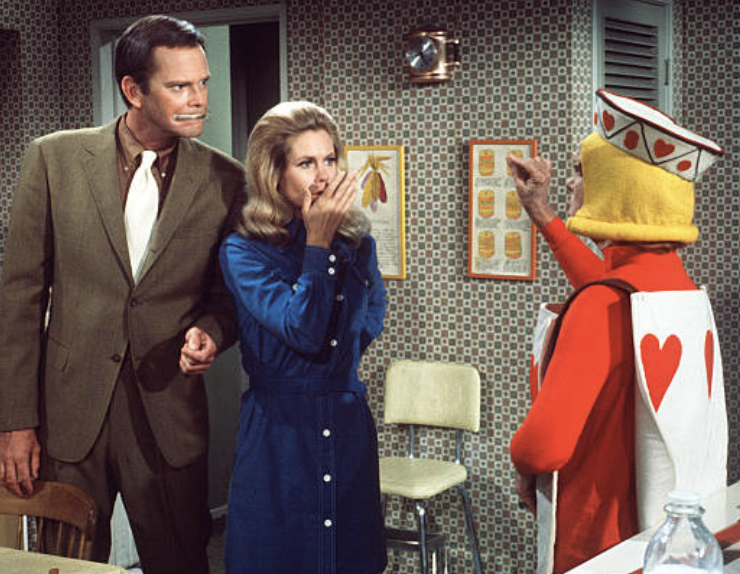 ---
13. Brooch-ing The Subject of Moorehead's Brooch
Agnes Moorehead's beautiful starburst diamond brooch was pretty difficult to miss. It was the actor's own and had huge 8.5-carat diamonds. Understandably, Elizabeth Montgomery fell in love with the brooch too, and when Moorehead sadly passed away after being diagnosed with uterine cancer, she left her on-screen daughter a very special gift. It was, of course, this stunning starburst brooch. Moorehead was a prolific actor and won an Emmy award as well as two Golden Globes for her film and television appearances.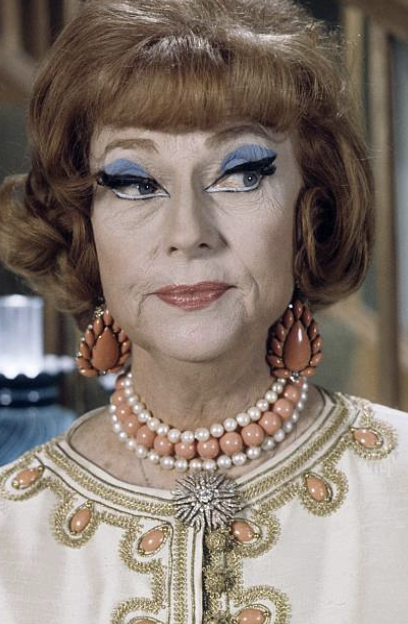 ---
12. Darrin vs Endora in Real-Life
We all know that Darrin and Endora had a pretty tense relationship on the show, but how did the actors feel about each other off-screen? It turns out that Dick York and Agnes Moorehead were super-close on set. They had worked together for so long, which meant that they had plenty of time to get to know each other. When Dick Sargent replaced him, Moorehead was less than impressed. Endora and Darrin  number two totally hated each other to begin with. They had huge fights on set, and Moorehead even made Sargent cry a few times! Luckily, they eventually got over their disdain for each other and became lifelong friends.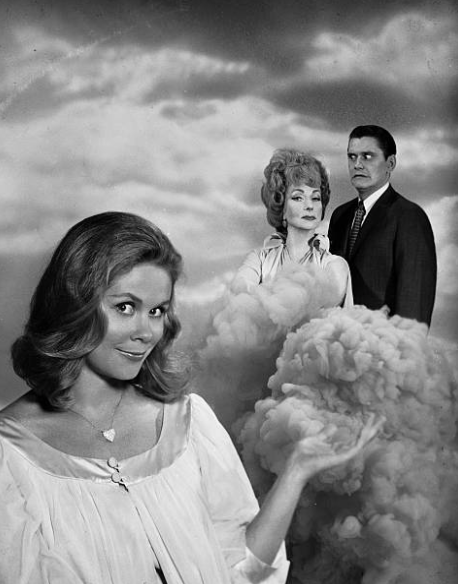 ---
11. Dick Sargent's Brave Coming Out Story
The actor who came to replace Dick York was, of course, named Dick Sargent. He came out as a gay man on National Coming Out Day in 1991 and would begin to get involved in activism for LGBTQ+ rights. He was concerned with the suicide rate amongst young queer folks, which remains disproportionately high even today. It remains to be important work, and Dick Sargent's coming out surely helped to change a few peoples' minds, paving the way for LGBTQ+ people everywhere! Sargent eventually passed away from prostate cancer in 1994, when he was only 64, and Montgomery said: 'He was a great friend, and I will miss his love, his sense of humor and his remarkable courage.'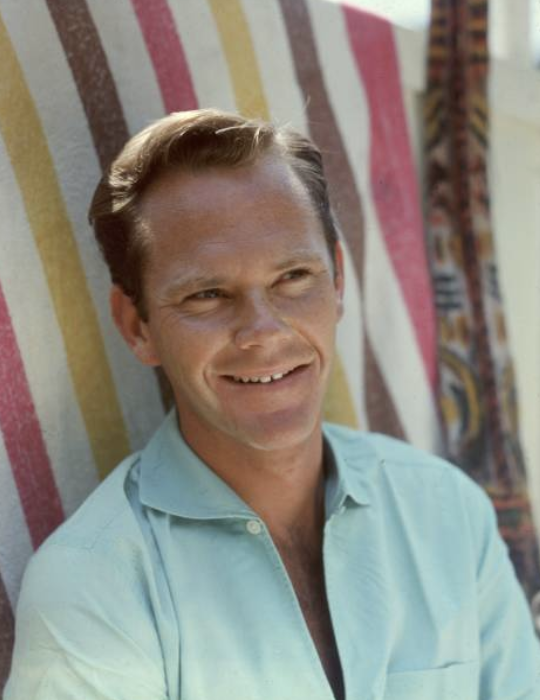 ---
10. Darrin's Favorite Aunty
It's pretty well-known that the character of Darrin was not a fan of Endora, and he didn't seem to get on well with many of Samantha's other relatives either. But for whatever reason, Darrin got on well with Aunt Clara. She was a little kooky, but she was sweet, so maybe he just appreciated her kindness! After all, Endora didn't treat Darrin with much love, so perhaps this is why he liked Clara all the more!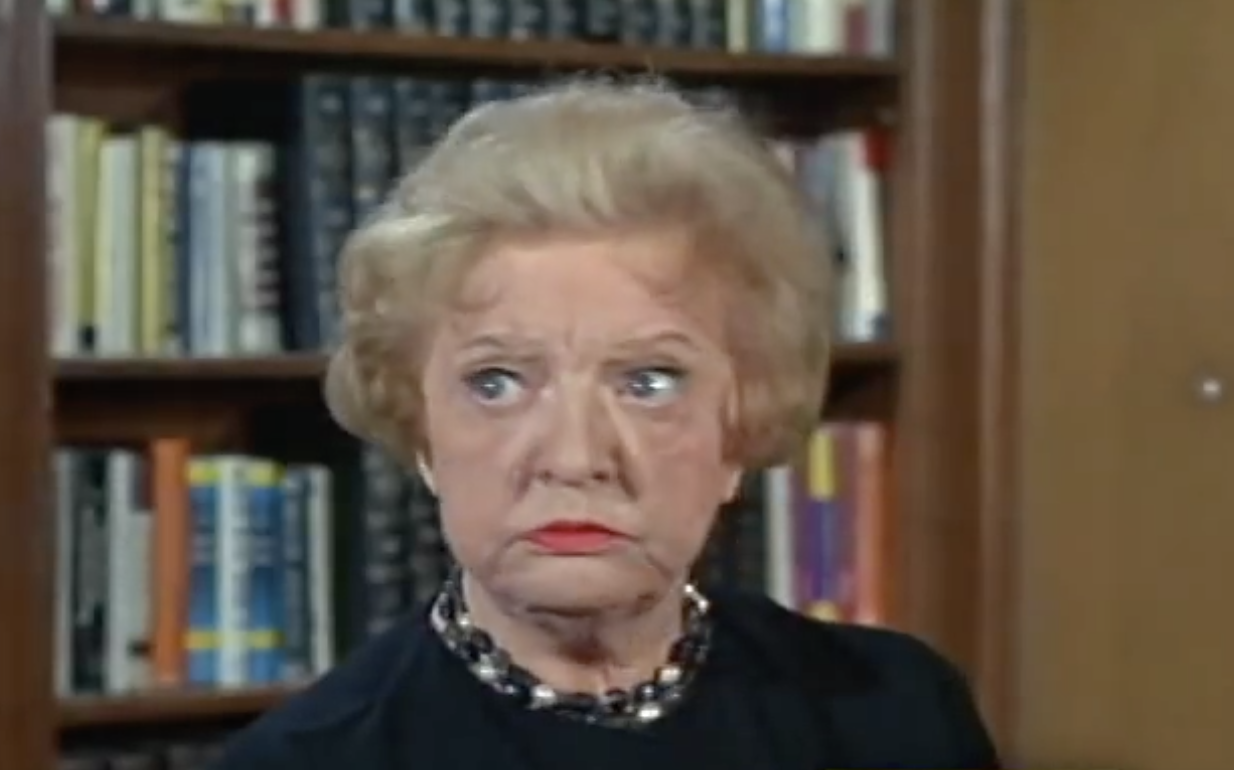 ---
9. Jonathan's Name
Irene Vernon played Louise Tate, but after she left the show, Kasey Rogers took over as her replacement. The character of Louise was married to Darrin's boss Larry, who was played by David White. In the very first season, there is a particularly heartwarming episode called 'And Something Makes Three.' Larry and Louise just so happen to get some very good news, and they end up having a son. The actor David White requested that the writers name the new child Jonathan, as his own son was called Jonathan too! How sweet is that?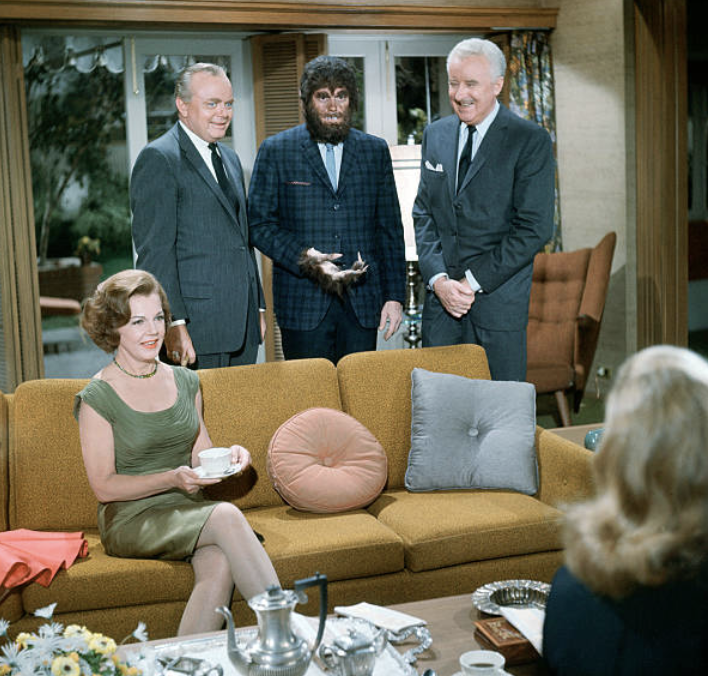 ---
8. One Episode Was Written by High Schoolers!
The 'Sisters at Heart Episode' was based on a story that a class of tenth-graders wrote! The children went to a school in South Central Los Angeles and were all African-American. Because the show was fairly progressive for its time, and because of the experiences of the high school kids, the episode revolved around racism and acceptance. Problematically, the episode featured Darrin, Samantha, and Tabitha in blackface, which is pretty strange considering the context in which it was written. The writers attempted to use blackface as a tool to break down racism. Yikes.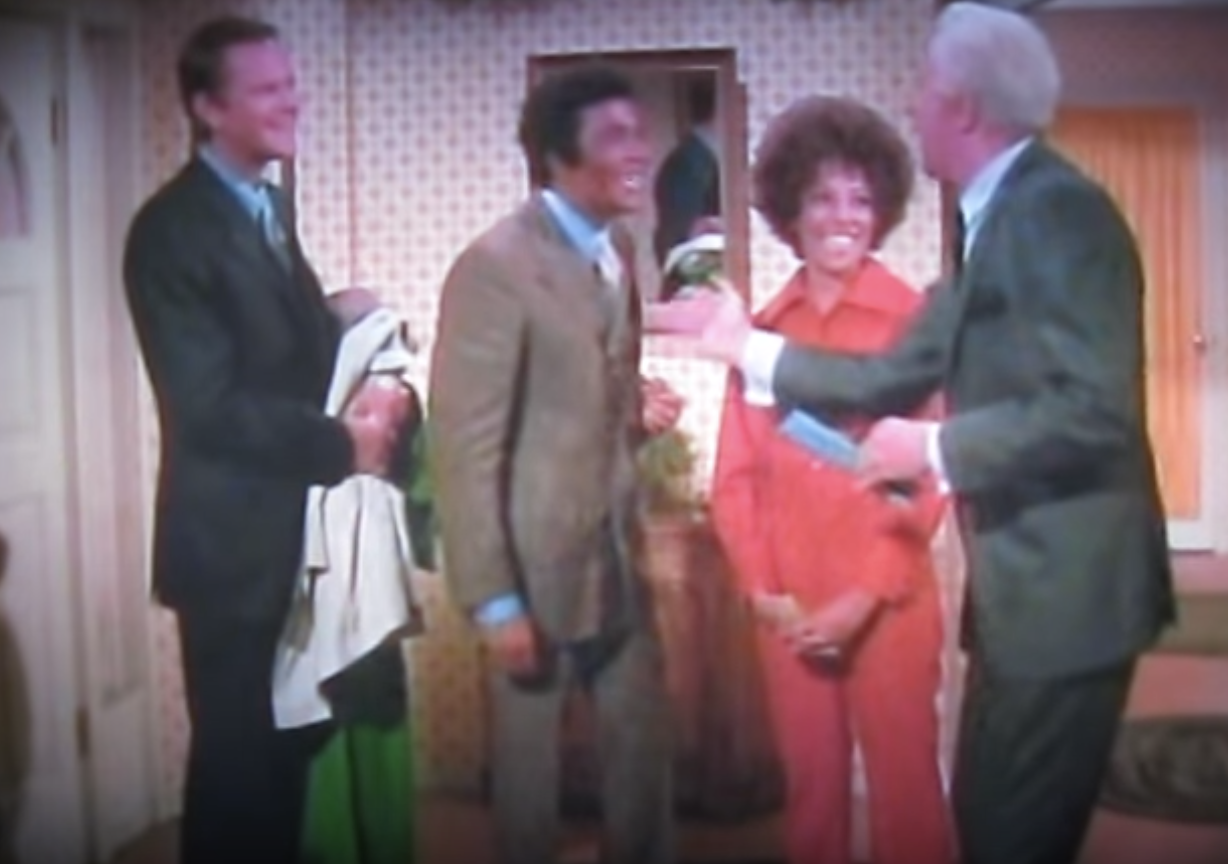 ---
7. 'Bewitched' Bewitches People
The series may have finished fifty years ago, but audiences still hold it dearly in their hearts today. How do we know? Well, it made the TV Guide's '50 Greatest Shows of All Time!' Also, you are reading this, so that has to mean something, right? Moreover, there was actually a monument built as an homage to the show, in Salem, Massachusetts. And it wasn't built in the 70s - no! It was built in 2005 and features Samantha flying on a broomstick. While it may not seem that progressive by today's standards, the sitcom passed the Bechdel test with flying colors, which is a huge achievement for the 60s.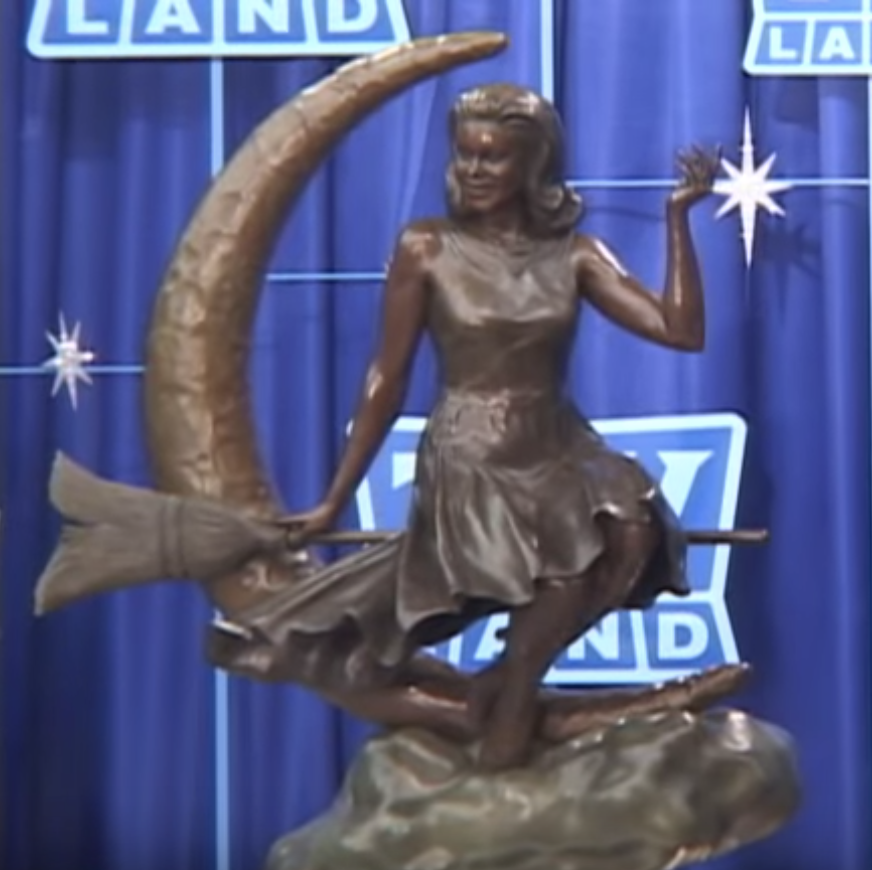 ---
6. Elizabeth Montgomery's LGBTQ+ Activism
We know that Montgomery had three children while filming the series, so you know she was a hard worker. Can you imagine having such a demanding schedule while pregnant? What a champ. But Montgomery wasn't one to complain or to share her woes with others. She did speak out about LGBTQ+ rights, which was just as important back in the 1960s as it is today. She volunteered at the height of the HIV/AIDS crisis and advocated on behalf of those with the disease. A truly enchanting woman!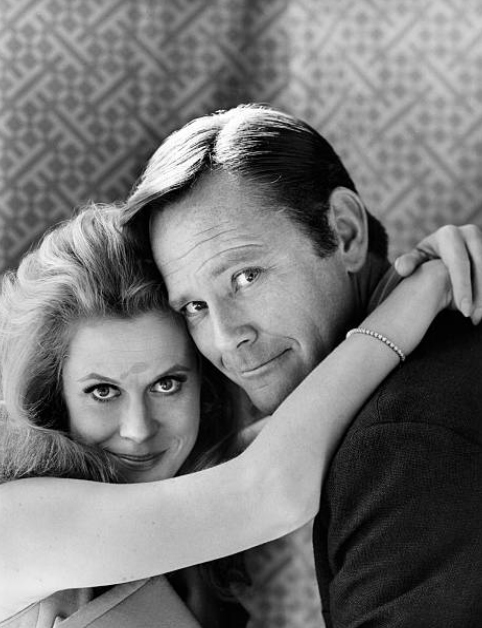 ---
5. The Kravitz Family's Hand-Me-Down House
Samantha and Darrin's house wasn't actually next-door to the Kravitz's house. But it was a real house! They did live down the street from each other though, so it wasn't a total stretch. Between 1964 and 1966, the Kravitz house was also used for the Donna reed Show. It would also be used as the house for The Partridge Family as well. Impressively, the property would be used as a setting for films and TV shows for over 50 years, which is more than you can say of most houses from sitcoms!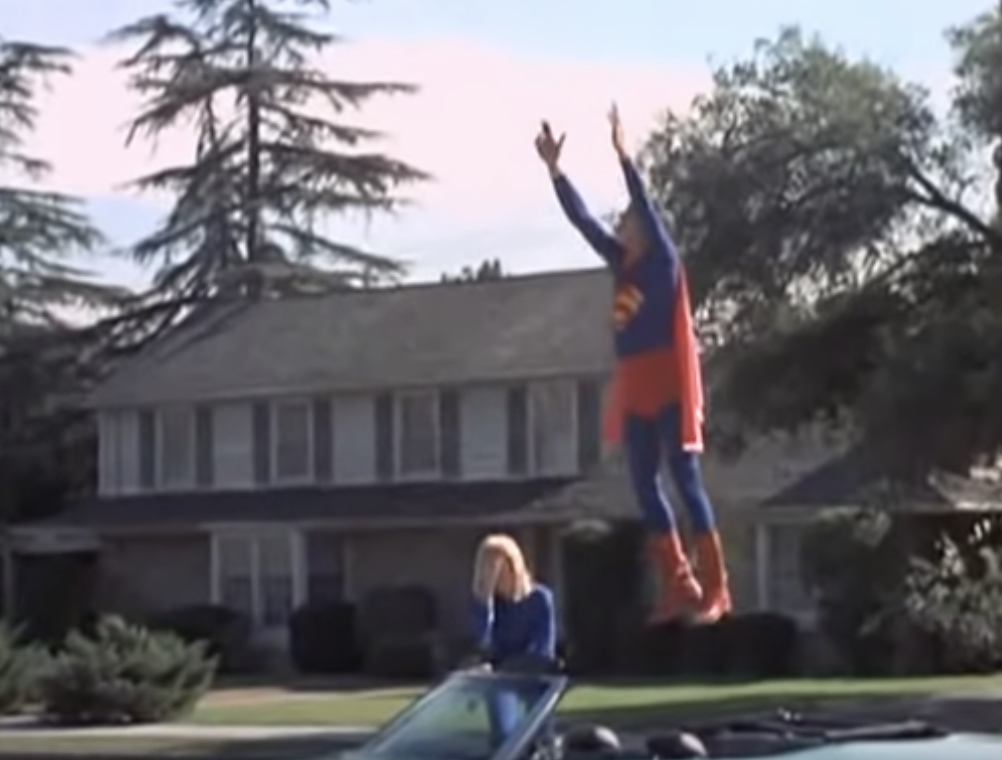 ---
4. One Twin Was A Better Actor
It turns out that identical twins don't have identical sets of skills, even as toddlers! Diane and Erin Murphy took over the role of Tabitha in the third season. Erin was a total natural and took to life in front of the camera quickly and easily. Diane didn't find showbiz so easy, and so the producers used Erin much more for talking scenes. Eventually, she was dropped from the show completely because she and Erin began to look less and less alike. That's some pretty hard luck if you ask us!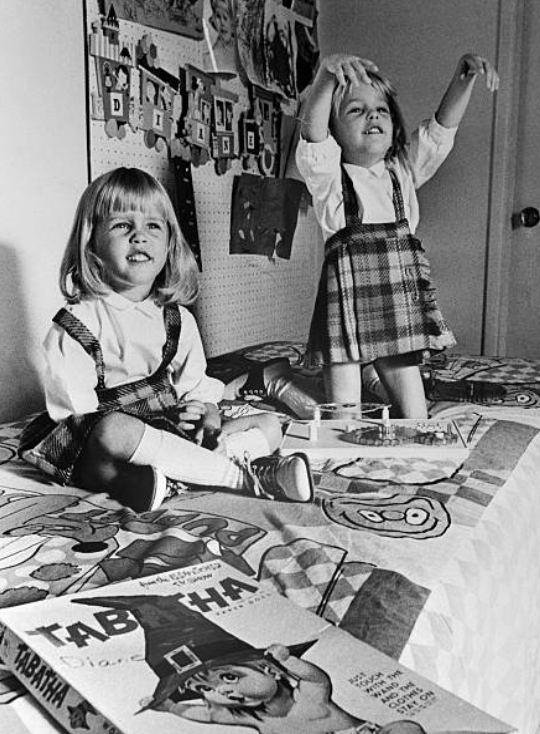 ---
3. The Rival Show 'I Dream of Jeannie'
If you are a fan of the show Bewitched, you have probably seen I Dream of Jeannie, which was initially inspired by the original ABC hit series. Sidney Sheldon was the creator of the new show and was blown away by Bewitched's success. He decided to create his own version a year later, but Elizabeth Montgomery wasn't too happy about it. It's rumored that she thought I Dream of Jeannie was just a creative rip-off of Bewitched, and when you think about it, you can see why!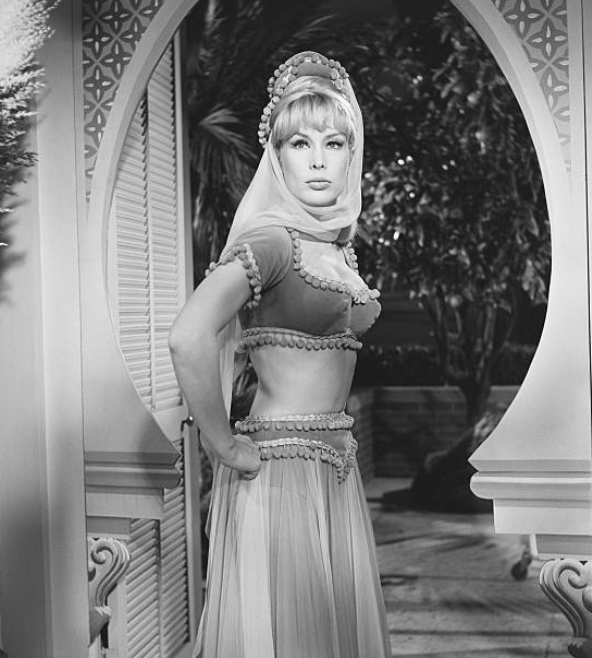 ---
2. There Was No CGI in the 1960s
Filming any show in the 1960s was much more difficult than it is today. Can you imagine trying to make a sitcom about a magical witch without CGI? Well, they did, and Bewitched is the proof! The producers and directors had to use stagehands to create a little cinema magic. When they wanted to make it happen, they got Montgomery to stand with her hands in the air while the stagehands took away the mess around her. She must have had really strong arms, huh? It sure would get tiring holding your arms up for so long.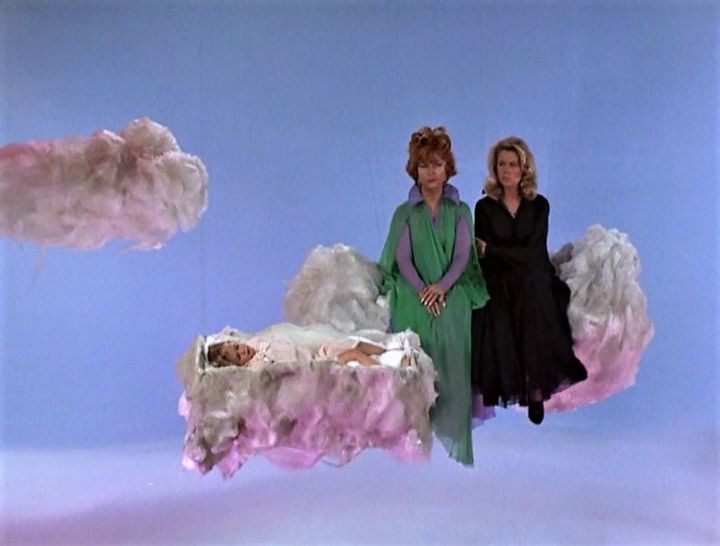 ---
1. They Sometimes Missed the Mark
Bewitched is often lauded as being a progressive sitcom, with feminist elements. And in the episode 'Sisters at Heart,' Samantha put a spell on one of Darrin's clients in order to teach him a lesson. The client is a total bigot, so she made him see everyone as having black skin. In theory, it doesn't sound so bad, but in practice, it meant showing the main characters in blackface, which wasn't actually that great. We're just glad we live in the twenty-first century!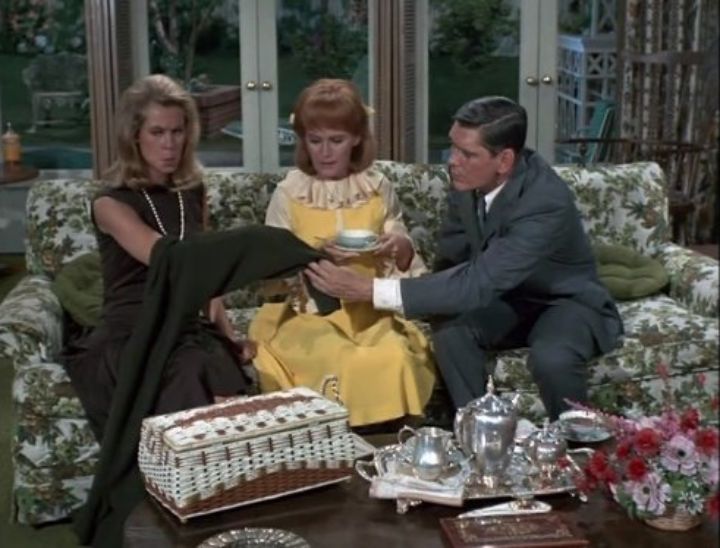 ---
Well, folks, that brings us to the end of our bumper collection of facts and tidbits about everyone's favorite TV witch and her adorable family. Did you learn something new? If you have a friend who gets just as excited about Bewitched as you do, be sure to share this article with them to double the fun!
Sources: Wikipedia, Direct Expose