Inside Peaky Blinders: Inspiration and On-Set Details
The story of Peaky Blinders pictures the life of an English gang family living between the two world wars. The show is so captivating and stylish, it has a lot of celebrity fans who desperately want to get a role next to Cillian Murphy. Find out what happened behind the scenes of the hit Birmingham-based crime drama!
The inspiration behind the series
The dark world of "Peaky Blinders" looks authentic partially because some aspects of this highly-praised series are based on a true story. Yes, since the series' premiere in 2013 we all know that it is loosely based on the 1920's real-life Peaky Blinders gang from Birmingham. But what does it mean exactly, and where did the showrunner Steven Knight take his inspiration from?
---
It appears that the story behind the series roots in Knight's childhood, and even go as far back as the childhood of his parents. In the book "By Order of the Peaky Blinders", Steven reveals that his family was genuinely connected to the Birmingham's most infamous bookmakers and gangsters.
As Knight's father explained, when he was a lad his uncles and their associates were even known as the Peaky Blinders. Even though historians say that the real gang disappeared before the First World War in 1918, Steven is sure that the stories his father told him are true:
"I've consistently found books to be an unreliable source of information when it comes to working-class history. I trust word of mouth, true memories and, of course, newspaper and court reports."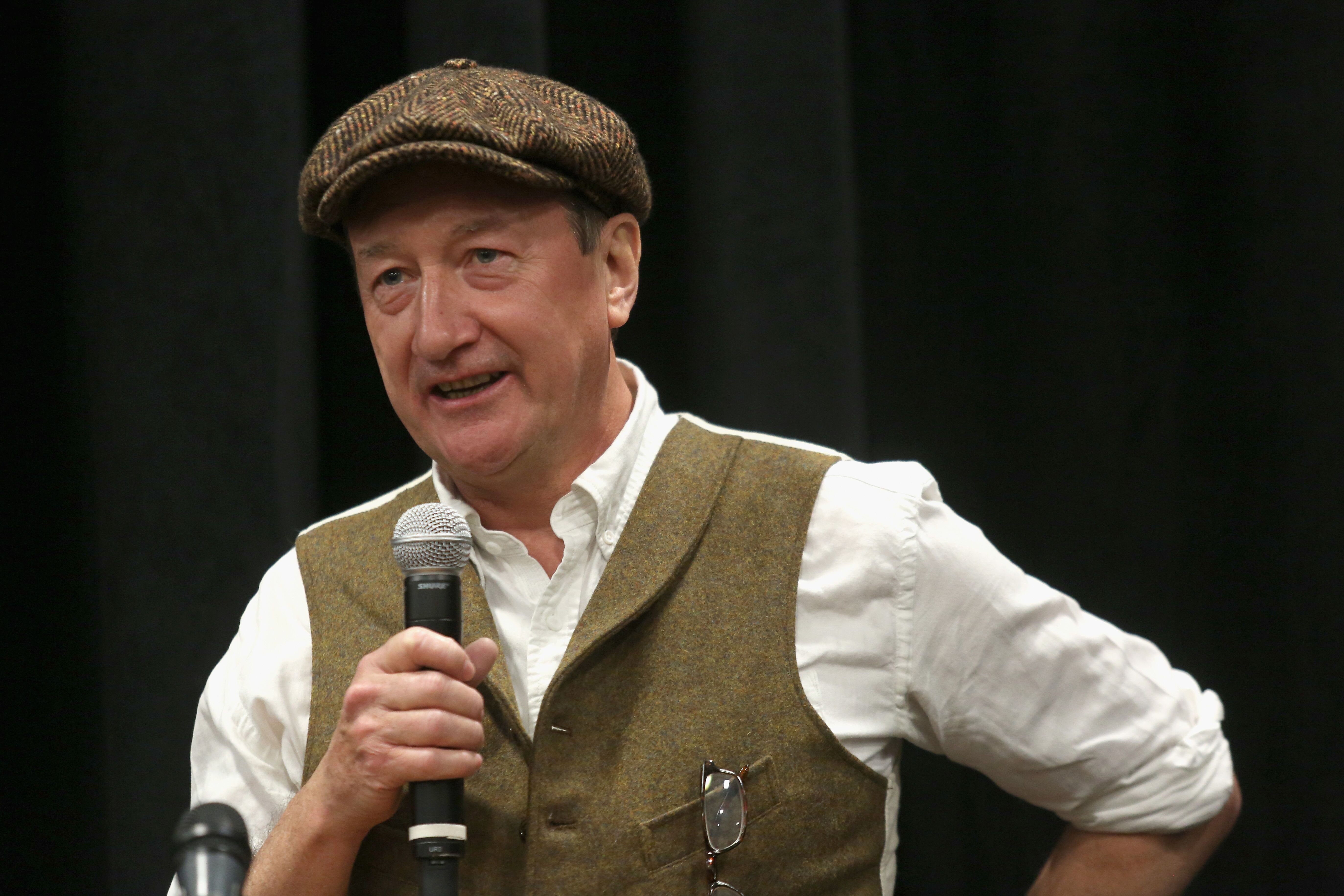 ---
So young Steven grew up hearing stories about the Sheldons – the name of his paternal uncles – in what seemed to him like "the tales from another world", as the showrunner puts it. And these stories about incredible but fearsome characters, resplendent in their peaked caps and shiny black boots, would go on to become the series we now know as Peaky Blinders.
The real Peaky Blinders
Even if show creator Steven Knight claims that his Brummie gangster family epic is based on events from post-World War One, academic research sees things in a somewhat different light. Historians date the real gang back to late Victorian times, with their heyday being the 1890s.
And they weren't exactly what you'd call criminal masterminds; police and court reports documenting their crimes include the theft of a bike, breaking into a drapers' shop and the occasional drunken riot. And they certainly weren't the only gang in pre-war Birmingham – or even later.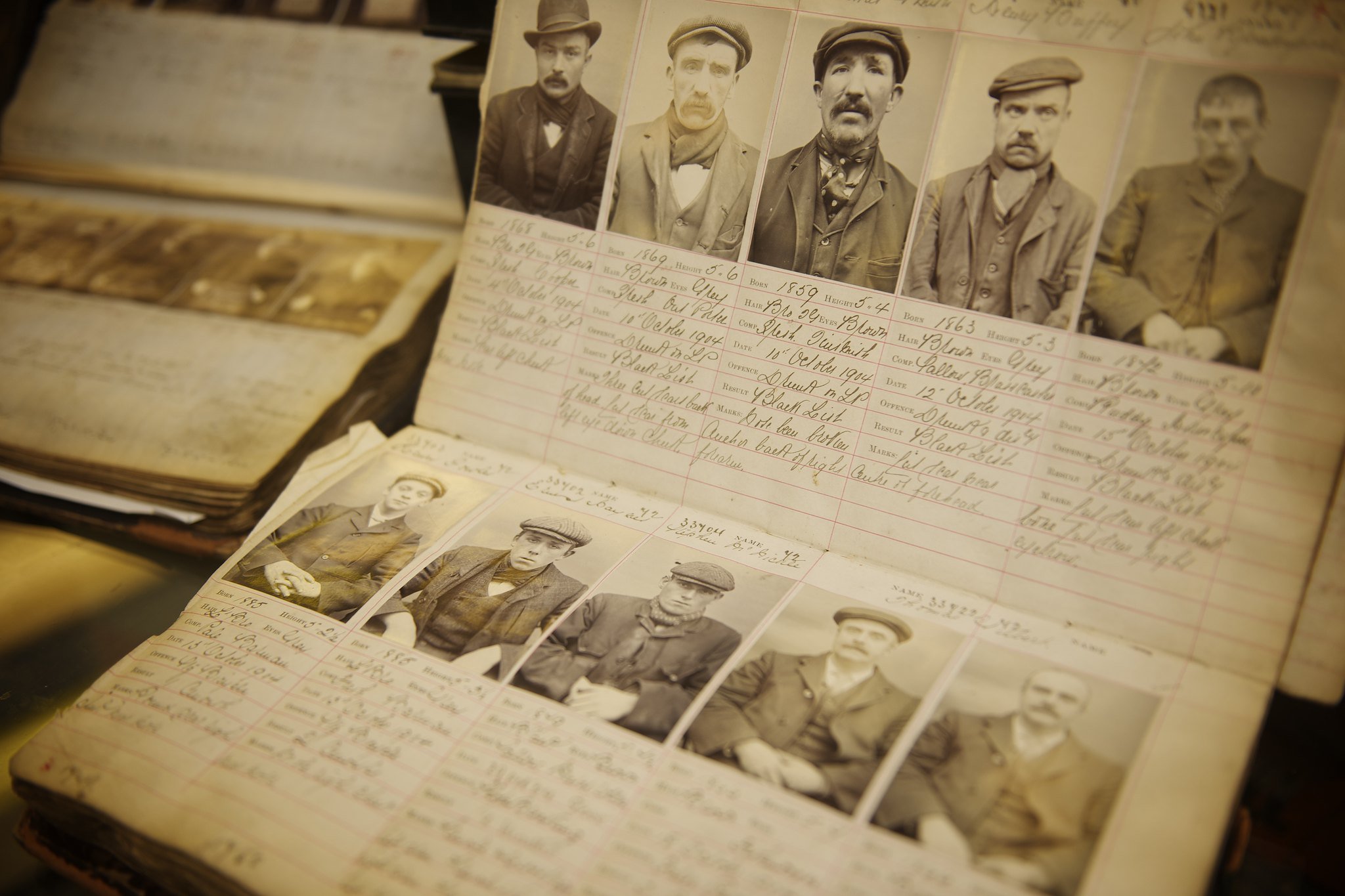 ---
Their main rivals were the Sloggers, also referred to as the Cheapside Slogging Gang. Just like our Peaky Blinders, who were known for the razors they sewed into the brims of their caps, the Sloggers also used their clothing as a weapon; namely huge belts with giant buckles.
Much like petty street gangs throughout history, the members of these criminal groups were predominantly restless teenagers – meaning that they were much younger than the characters we see in the series. There were also more violent, more organised gangs emerging at that time, including the Brummagem Boys and The Birmingham Gang.
There is also a general assumption that the title "Peaky Blinders" actually became a generic term for all Birmingham gangs. But showrunner Steven Knights counters that the history of working-class people of that time (and even today) lacks proper accuracy as it wasn't seen as worthy of proper documentation or analysis at the time.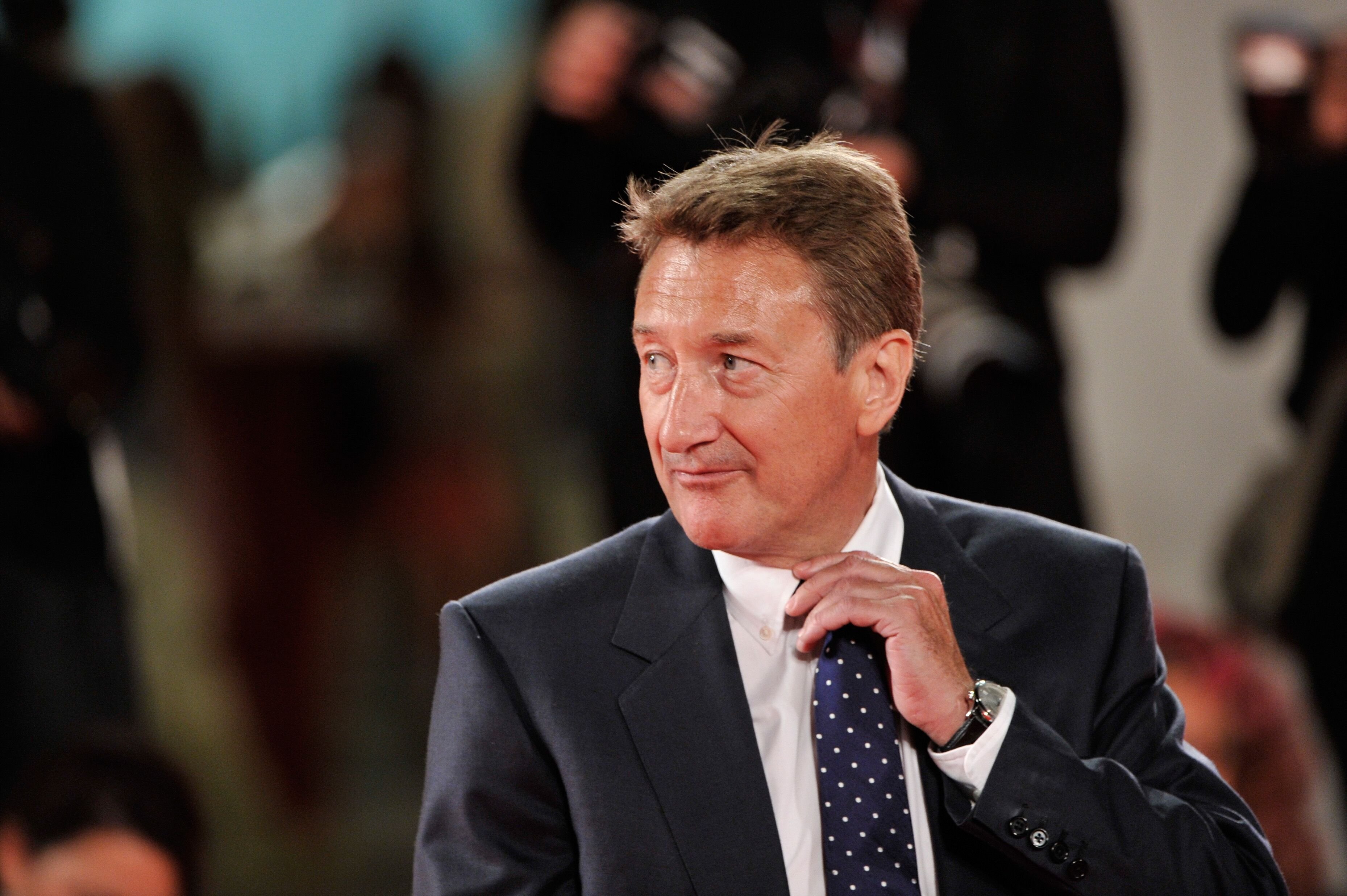 ---
So Steven takes the liberty to tell things the way he heard them from his parents – from the point of view of a wide-eyed boy, impressed by these immaculately dressed kings of the criminal world. As Knight told the BBC: 
"In a way, I want Peaky Blinders to be [seen] through the eyes of a ten-year-old because the men are smarter and stronger and handsomer and the horses are bigger and everything is big and intimidating as a kid."
The historical characters in Peaky Blinders
The powerful performance of the show's cast certainly adds a lot to its immense popularity. But the show's writers and producers manage to masterfully blur that line between fact and fiction, not only by creating some larger-than-life characters but by inserting some real historical figures into the storyline.
---
For example, Billy Kimber from the show's first season genuinely was the leader of an urban street gang. For several years, Kimber's Birmingham Boys Gang was one of the most powerful in England. But the goings-on behind his character were very different from those that we see on the show.
In the world of Peaky Blinders, Kimble is shot dead at the end of season 1 but the real-life Billie lived relatively lengthy and prosperous life until his death in 1945. He finally succumbed to a prolonged illness and died at the age of 63, having gone straight and set himself up as a legitimate businessman.
Of course Winston Churchill was real, though we strongly doubt that the future Prime Minister of Britain was involved in the events depicted in the series. So what was the reason behind using the old British Bulldog in Peaky Blinders?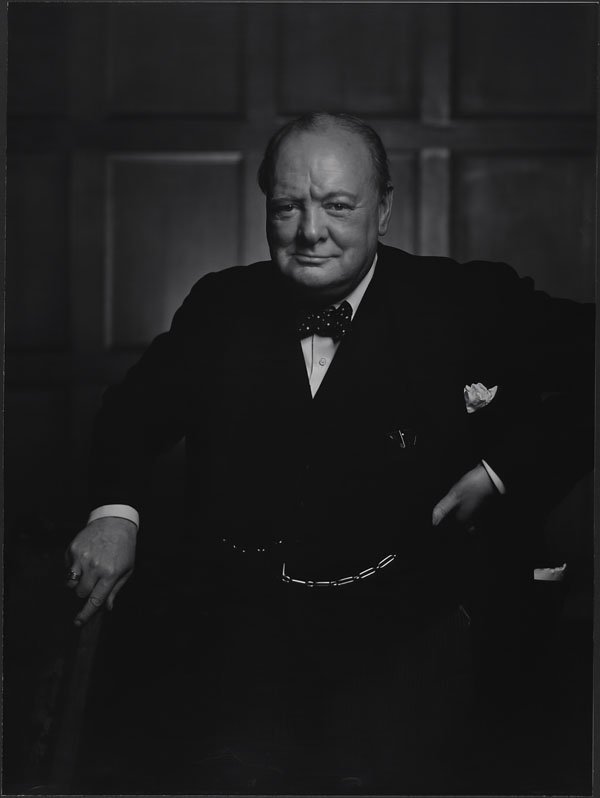 ---
Steven Knight explained to the Observer that apart from playing an important role in warning Britain and the world about the encroaching dangers of fascism, Churchill also shared some similarities with the character of Thomas Shelby, namely their tenacity:
"He suffered greatly with depression and he famously drank a bottle of brandy a day and he smoked his cigars, and yet he always survived. I really liked that idea."
Reviled politician Oswald Mosley is another example of a figure from history who made his way into the world of the show. Inspired by Mussolini's Italian National Fascist party, the one-time leader of the British Union of Fascists formed an organization with allegedly as many 40,000 members at its height, known as Blackshirts after their chosen uniform. Mosley tried to hold rallies all over Britain, often targeting working-class areas such as Birmingham – just like in Peaky Blinders.
---
And the character of trade union activist Jessie Eden is based on a real personality of the same name. But she would hardly have been involved with Tommy Shelby for a very obvious reason: there was no "real" Tommy!
The head of the Peaky Blinders is a work of fiction
The fact is that Steven Knight never planned to make a historically accurate series. Rather, he wanted to explore the psychological damage inflicted by war on young men. "They've returned (from the First World War) very damaged and they are violent as a result of their experiences."
---
In a Reddit 'Ask Me Anything' session, Knight announced that Series 6 would see the appearance of a new historical figure "who may surprise people." Fans were very much intrigued and there's speculation that it might be infamous Chicago mob boss Al Capone or even Adolf Hitler.
However, the showrunner has denied he's planning on "necessarily heading West" so Al's appearance is hardly likely. But the idea of seeing Hitler on the show could be closer to historical fact rather than fiction, as the dictator actually attended Oswald Mosley's wedding ceremony to second wife Diana Mitford as the guest of honour. But for now, all fans have are theories and wild speculation.
The show's initial concept
"Peaky Blinders"' creator Steven Knight, who wrote every episode of the show, was very strict to himself while working on the script. He did not let himself watch other TV series and films, so that his creative work had its own face.
---
"I've never seen The Wire, I've never seen Boardwalk Empire. I don't really want to be looking at other people's work because it does affect what you do inevitably ... And film as well. I try not to watch [movies]. I know, it's very weird. Previously, I've always pretended, especially in Hollywood when you go in and they say 'It's a film a bit like so and so' and you go 'Oh yeah, yeah, yeah' and I'm thinking, 'I've got no idea what you're talking about."
According to the show's producer Laurie Borg, the aim of the team was to create the absolute opposite to "Downton Abbey", another hit drama series describing life of one family in a certain historical period. And they seem to have fully implemented their intentions. While neat and refined "Downton Abbey" is all about impeccable aristocratic manners, "Peaky Blinders" named itself as "probably the dullest television", being far more intense in every way. 
---
Surely, "Peaky Blinders" isn't the only show picturing violence, though the creators had to "soften" the plot in comparison with the real-life stories that built its basis. Take at least "The Walking Dead", "Game of Thrones" or "Fargo" among others. But Knight's mission was to stay away from glamourizing violence. Least of all did he ever want to contribute to nurturing crime in a society. So the show vividly pictures the ugly aftermath of every violent action.
Surprisingly, but in addition to childhood stories Knight's inspiration for "Peaky Blinders" comes more from westerns, than from gangster movies. Yes, British "cowboys" are probably armored knights from legends, but they have never succeeded in becoming widely popular film characters.
Remember the opening of the very first episode when Tommy rode into town on his horse? It's definitely the western vibe! And again, Steven Knight nailed it! The Shelbys are romanticized and mythologized in the similar way to American cowboys in western movies.
Casting decisions that shaped the show's characters
Some of the actors tried way too hard to get into the series, while others claim they just got really lucky. But can you even imagine gang leader Tommy Shelby portrayed by anyone other than Cillian Murphy? It almost seems like the charismatic Irish actor was born for the role, but was he the casting team's first choice? 
---
Even though show creator Steven Knight has never confirmed it personally, it's widely believed that the leading Shelby could well have been played by none other than... Jason Statham! Actually, Knight came up with the idea of "Peaky Blinders" about 25 years ago. 
But he only put the idea into action after directing the movie "Hummingbird", also known as "Redemption" which featured Statham in the lead role. While working on the characters of the show, Knight really wanted Statham for the main cast but the actor couldn't commit to due to his busy schedule.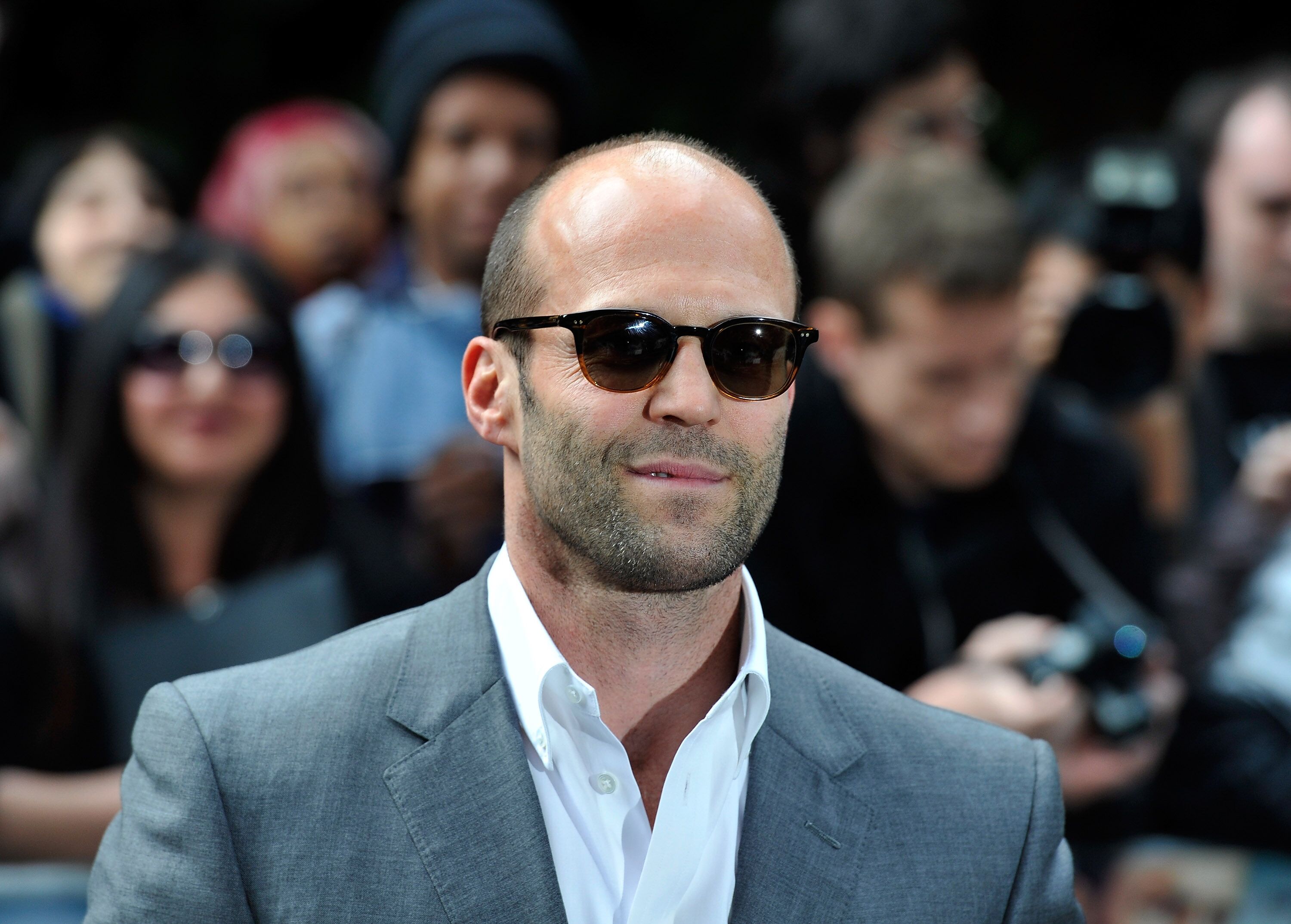 ---
Anyway, it probably turned out best for the show as Statham isn't all that good at accents outside of his classic East London dialect and a convincingly authentic Brummie accent played a crucial role in casting decisions for "Peaky Blinders". So many great actors failed to get a role because of it! And, believe it or not, in the end it didn't even matter! Read further to get more details.
Eleanor Tomlinson from the TV show Poldark recently revealed that she didn't get a role on Peaky Blinders just because she couldn't pull off a realistic Bordesley brogue.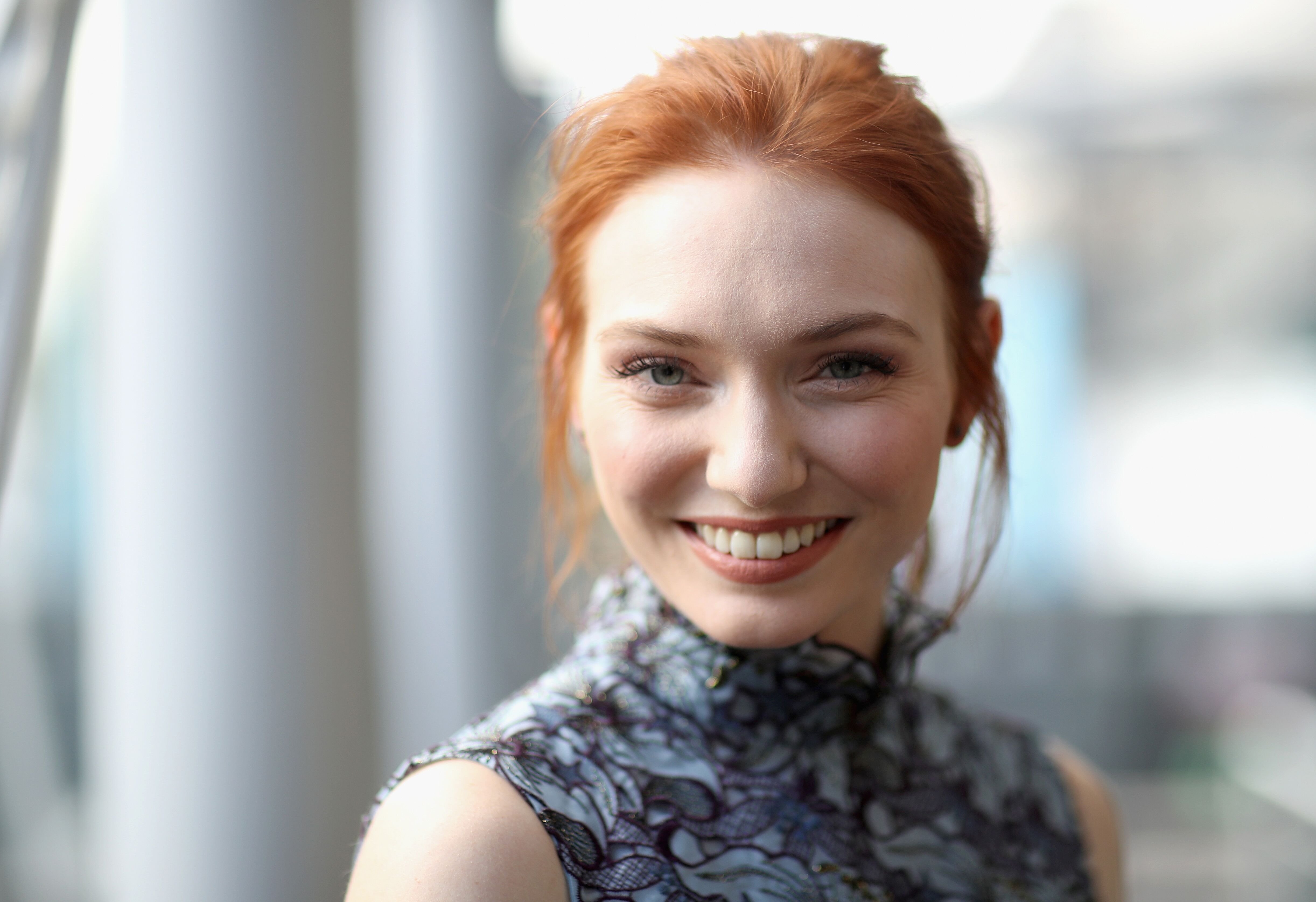 "I auditioned for Peaky Blinders when it was first starting, but they said "You need to be able to do a Birmingham accent." I tried and they said "You just can't do it, can you love?" 
Natasha O'Keefe, who plays Lizzie Stark on the show, may have had no problems with the accent but the actress says that she got such a small part for the audition that she had no idea whether there was a future with Lizzie at all. Nonetheless, O'Keefe managed to make her way into the main cast and the role has brought her critical and audience acclaim.
---
Our main female protagonist is Polly Gray, portrayed by Helen McCrory. This amazing actress got some help from stage co-star Julie Walters when it came to recreating an early 20th-century Brummie accent. Though there was another celebrity we can thank for Aunt Pol's articulation - Ozzy Osbourne! McCrory revealed she watched "endless" videos of the former "Black Sabbath" frontman and one of Birmingham's favourite sons, just to master his accent. 
And did you know that there's a real-life blood connection between two of the cast of Peaky Blinders? Although they may not look related, Michael Gray and John Shelby are brothers in real life; portrayed by actors Finn and Joe Cole. 
---
It was Joe who talked his younger brother Finn into recording a video of himself for the agent while Finn was still at college. The casting director loved the way the younger Cole really inhabited the character and things took off from there.
And while Finn had no intention to become an actor, he really enjoyed his first foray into the profession. And there's another indirect Jason Statham connection on the cards for Finn as next year we'll see Cole in "Fast & Furious 9", alongside Vin Diesel and Michelle Rodriguez.
Another rising star amongst the cast is Sophie Rundle aka Ada Shelby. The actress had just finished drama school and Peaky Blinders was one of the first steps in her buddi