Private Revelations From Childhood: People's Real Life Stories
Most people are fond of their childhood memories and many were the happiest moments of the person's life. However, for some, looking back brings back some fascinating and creepy stories. Here are some inexplicable occurrences from the lore of childhood memory.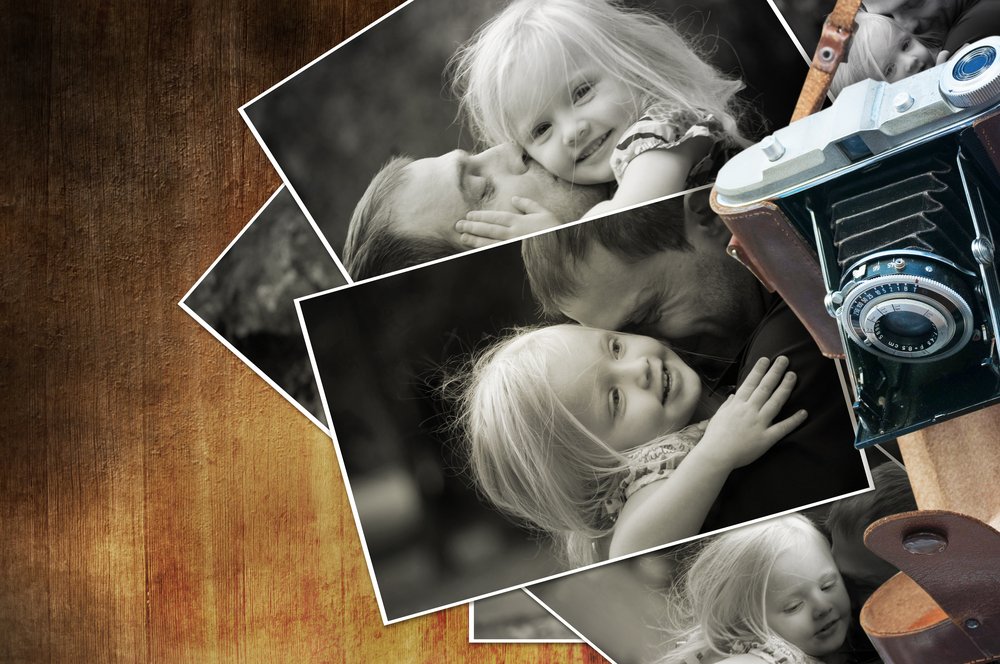 ---
1. BEYOND THE WALL
I could lucid dream when I was a kid. I would actually get really excited to go to bed because I could decide what to dream. I had a recurring character in my lucid dreams, he was a boy my age with blonde hair. We would always play in this backyard/playground-type setting, that had a big brick wall on the edge.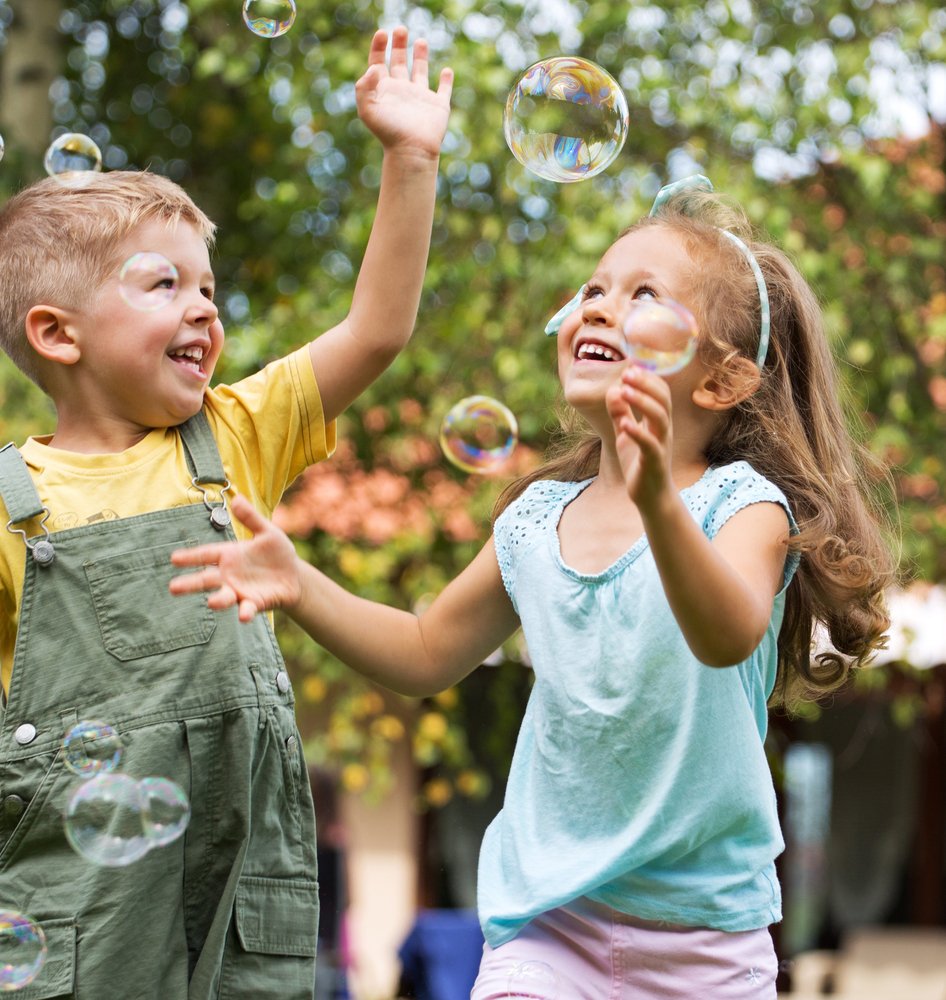 ---
One night, I dreamt that we really wanted to find out what was on the other side of that wall. We climbed a tree and the boy climbed onto the wall, looked back at me and waved, and went over it.
---
I didn't know what it meant at the time, but the effects were chilling: I never lucid dreamed again after that. It actually caused me a lot of distress as a kid. I legitimately missed him terribly and tried so hard to lucid dream again but just couldn't do it anymore after that.
---
2. APOCALYPSE CAN WAIT
My mother walked into my room one morning, waking me up to tell me that most of the world's population was dead. I spent the rest of the day as normal, eating breakfast, going shopping with her, going to a playground, then eating dinner—albeit, acting quite nervous throughout. 
---
The next day, she tried to clear the air and insist that what happened the previous morning wasn't true. I asked her if she remembered but she denied it. I'm certain it wasn't a dream. I recalled the rest of what happened the previous day to her.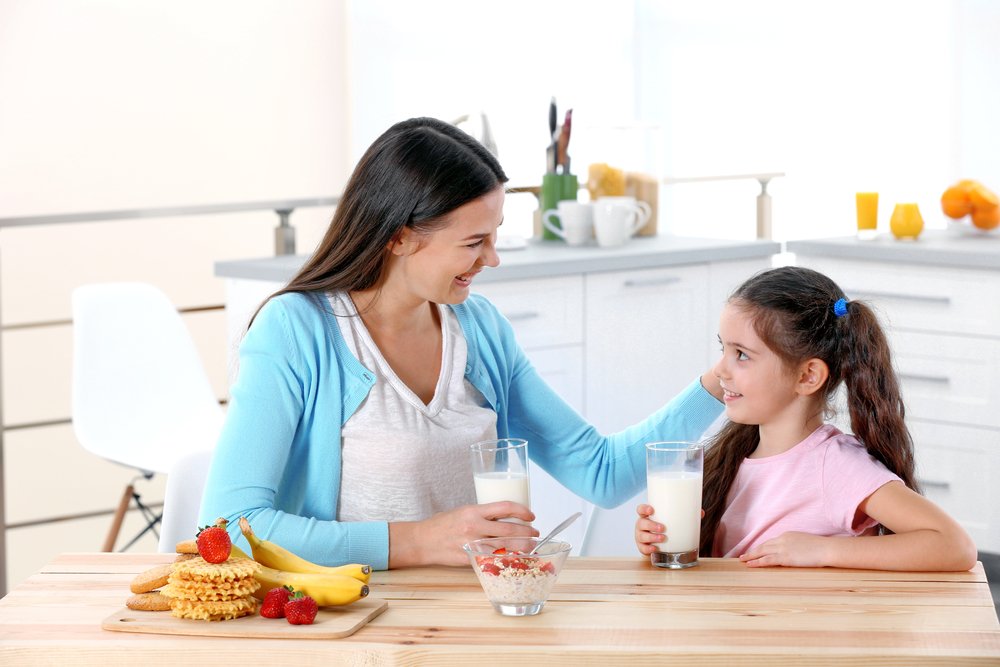 ---
She confirmed that everything I remembered was correct. She even admitted that I was correct when I recalled how shaky I was, and how upset I seemed by the entire experience. All except for the part that humanity was on the brink of extinction.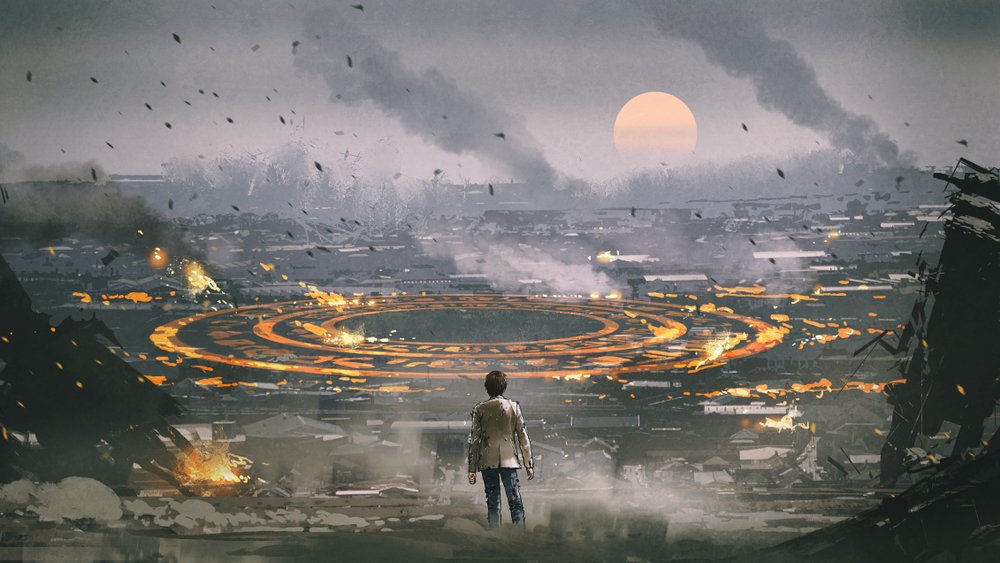 ---
3. WASN'T A CHICKEN
My family and I were driving out of Bellows, a campsite/beach for military families in Hawai'i. I gazed out the window and something caught my eye. About 30 feet away in a clearing before a metal gate leading into the forest, was a massive bird. Like eight-feet tall massive. It had a long neck, brown feathers, and very thick long legs.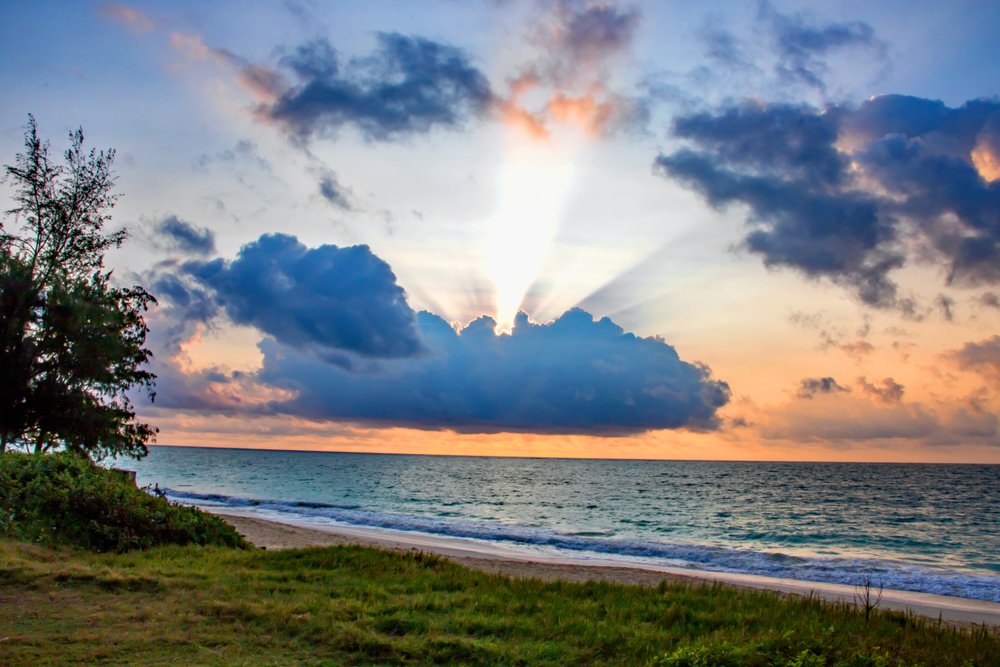 ---
My jaw dropped. I was still processing what I had seen when my dad said, "What the hell was that?" Turns out he had seen it too, and we both described it identically. No one else saw it, and by the time our brains had caught up with our eyes, it was too late to turn around. 
---
I will always regret not turning around. When we returned later in the day there was nothing there. When we asked a security guard about it, he laughed at us. I scoured the internet afterward, and it looked like nothing I could find.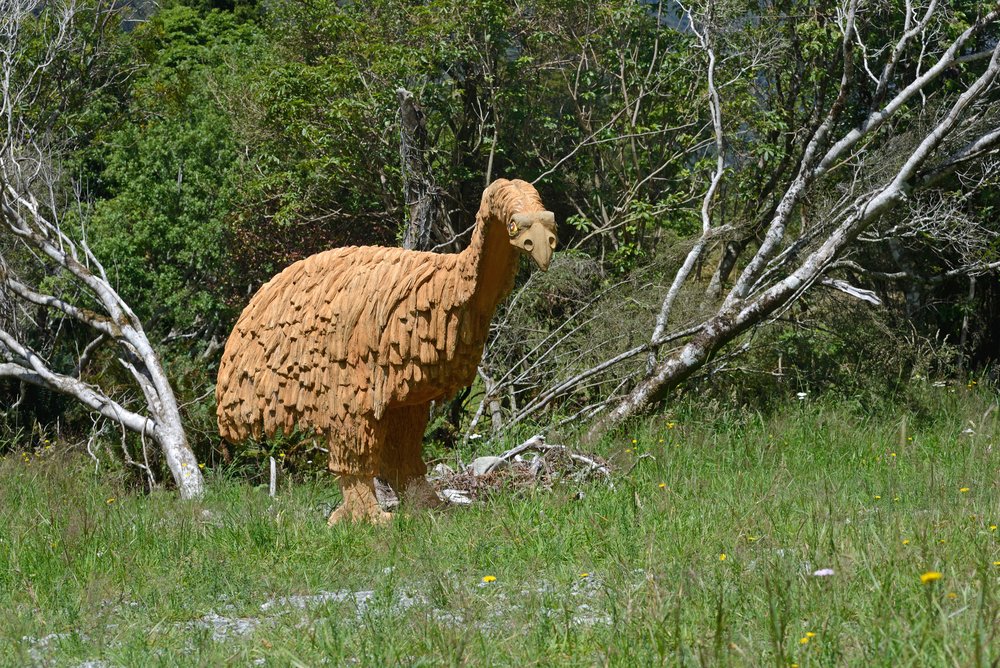 ---
At least, nothing that isn't extinct—it looked amazingly similar to one of the larger species of moa… but those lived in New Zealand thousands of miles away and died out hundreds of years ago. This happened back in 2009, and to this day I wonder whether I saw a Lazarus species.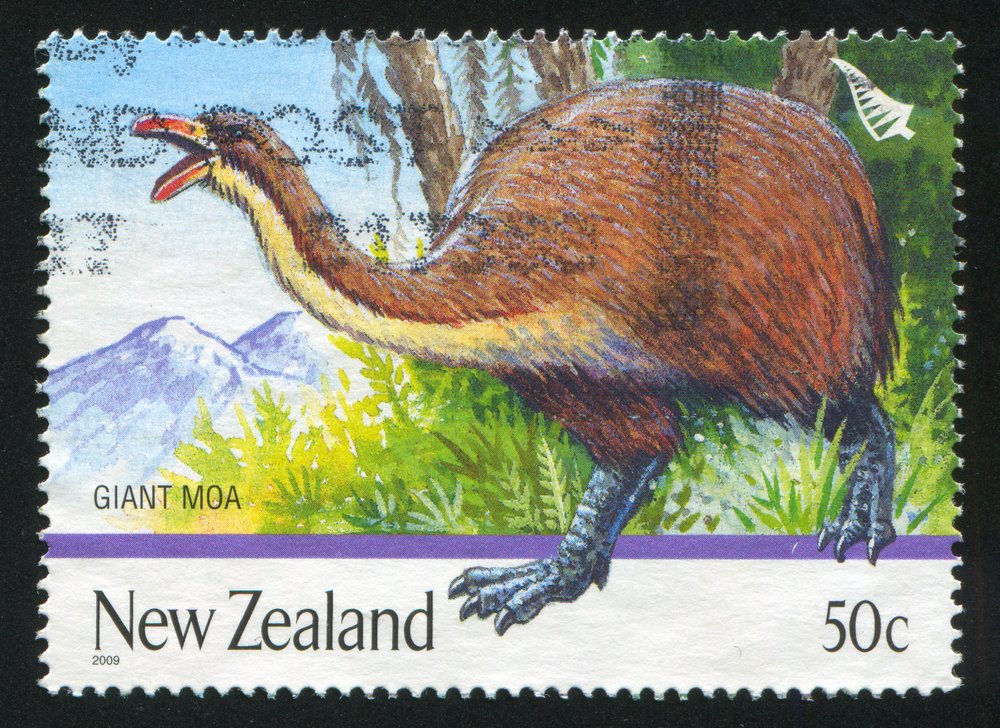 ---
4. THE REAL ANNABELLE
My sister had this creepy porcelain doll with a black tear on its face in our room. It was a gift from an old aunt, and our mom put it away on the top shelf of a bookcase where neither of us could reach it.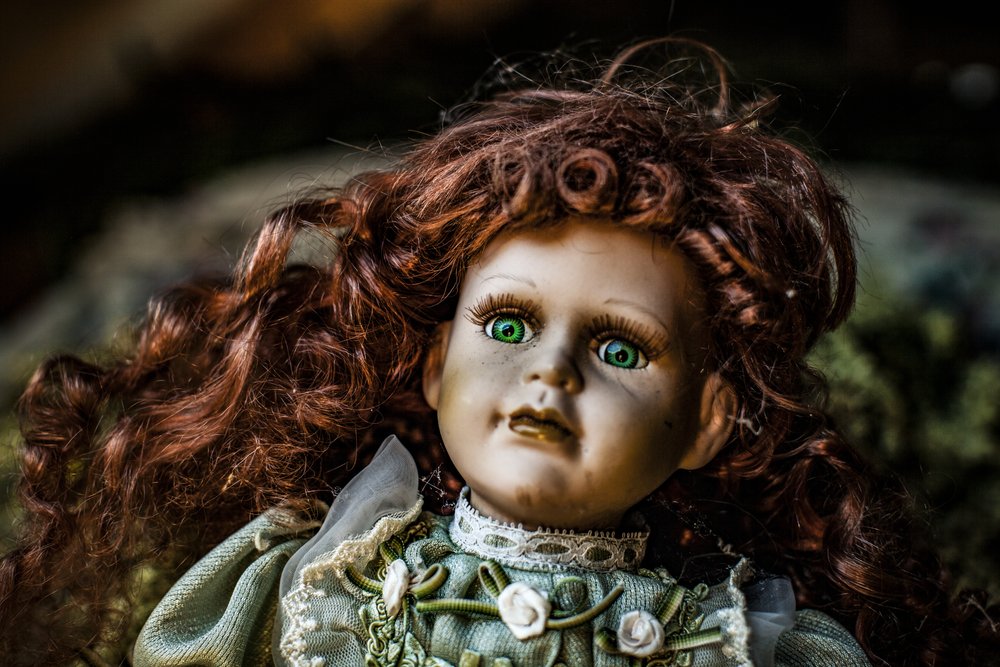 ---
We constantly told each other ghost stories about how the doll was haunted, was hiding knives, and would kill us in our sleep one day. Kind of weird, I know but we laughed about how freaky it was. One morning we woke up and my sister was covered in blood. 
---
We pulled off the blankets and she had gashes all over her legs and big sharp pieces of the doll all over the bed. We never figured out how it got off the bookshelf and into the bed, let alone how it smashed into pieces and cut her.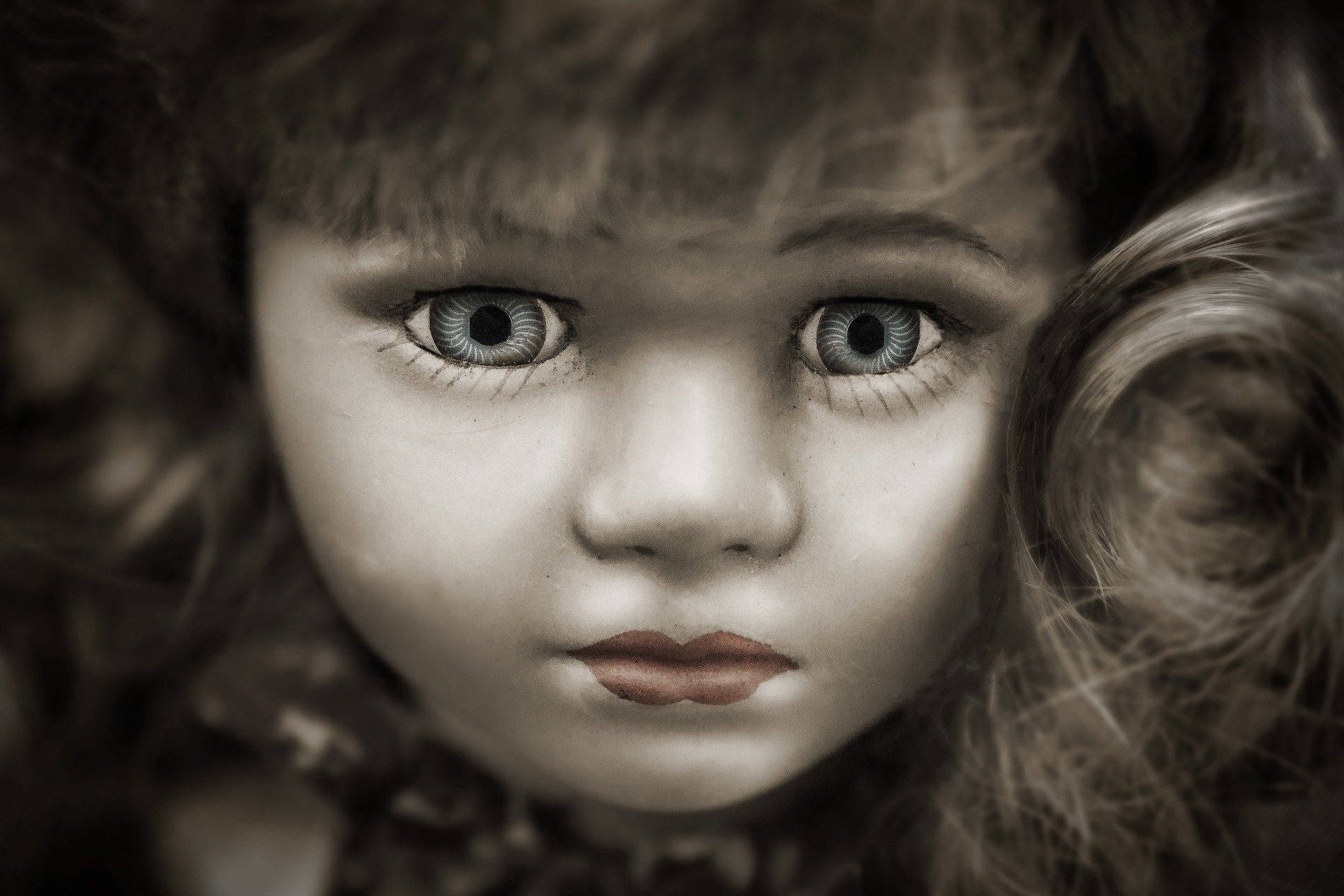 ---
5. MORNING VISITOR 
When I was 10 or 11, I woke up very early in the morning to someone driving down our long driveway. It was dark outside, but I just barely peeped out my window to watch a man look into all of our car windows, survey our flower beds, and finally peer into my bedroom window.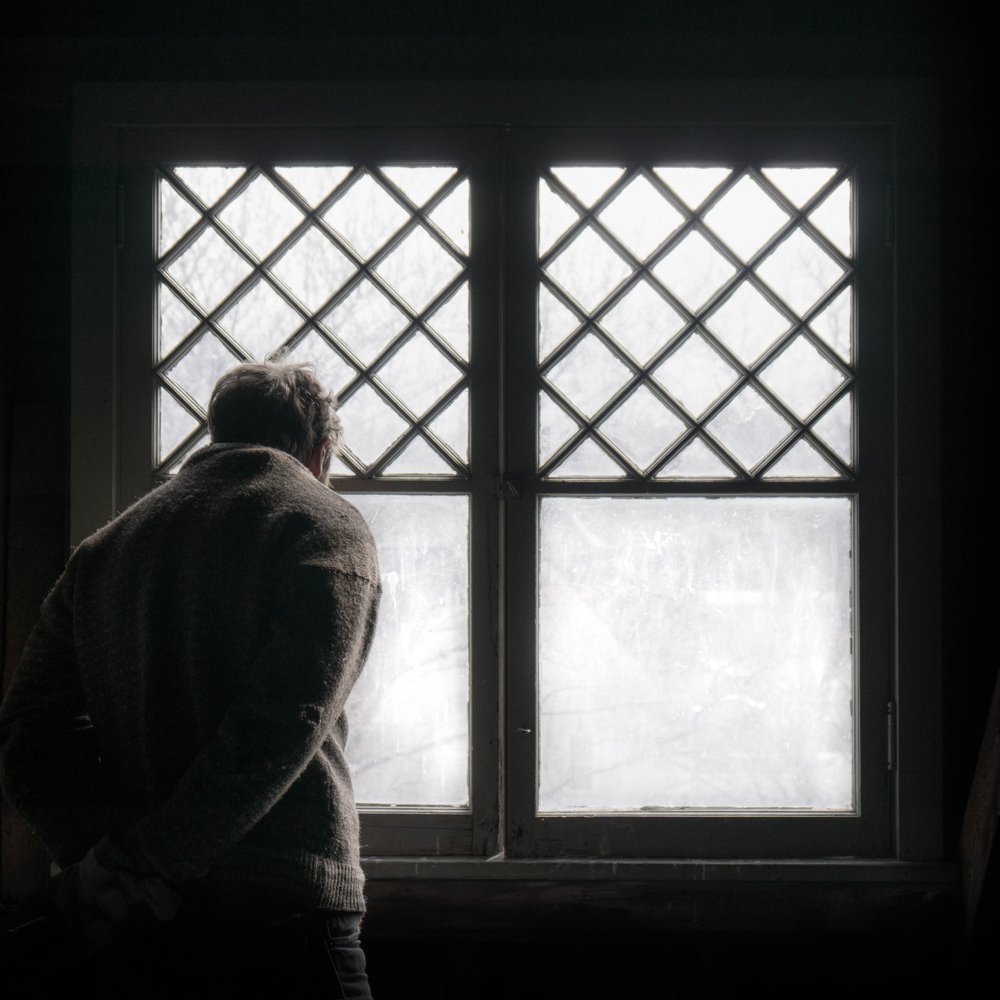 ---
I pretended I was asleep, and when I looked out the window again, he was driving backward out of our driveway. In the morning I mentioned what I saw to everyone, but no one acknowledged hearing or seeing anything, despite the man's headlights being very bright, and he slammed his car doors very loudly.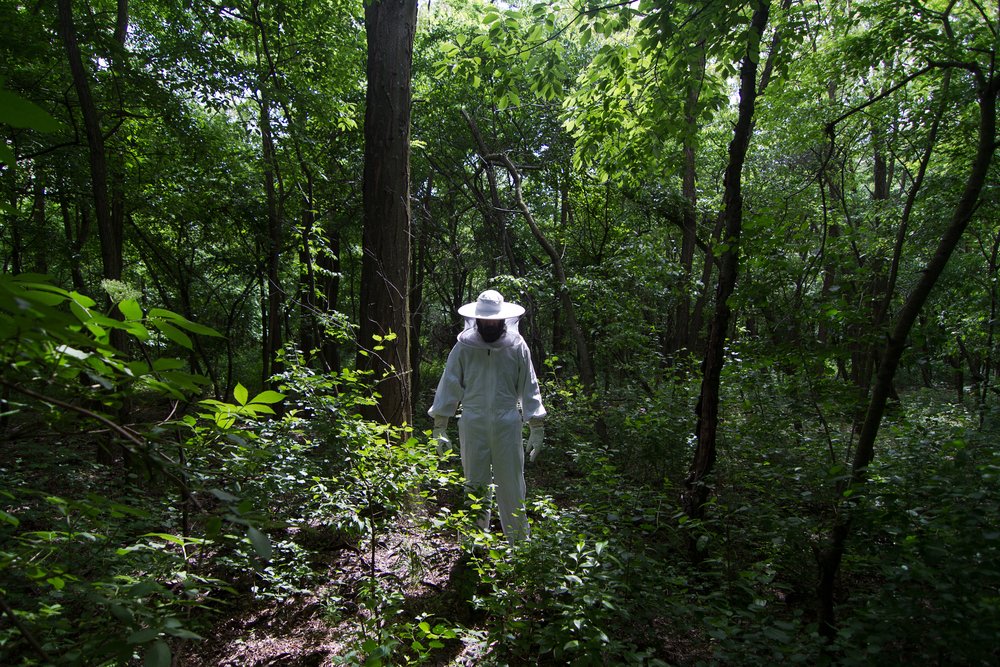 ---
But I can remember how scary it was having his face pressed against the window above my head, and praying he didn't try the lock. No one believes me to this day. I swear it was not a dream.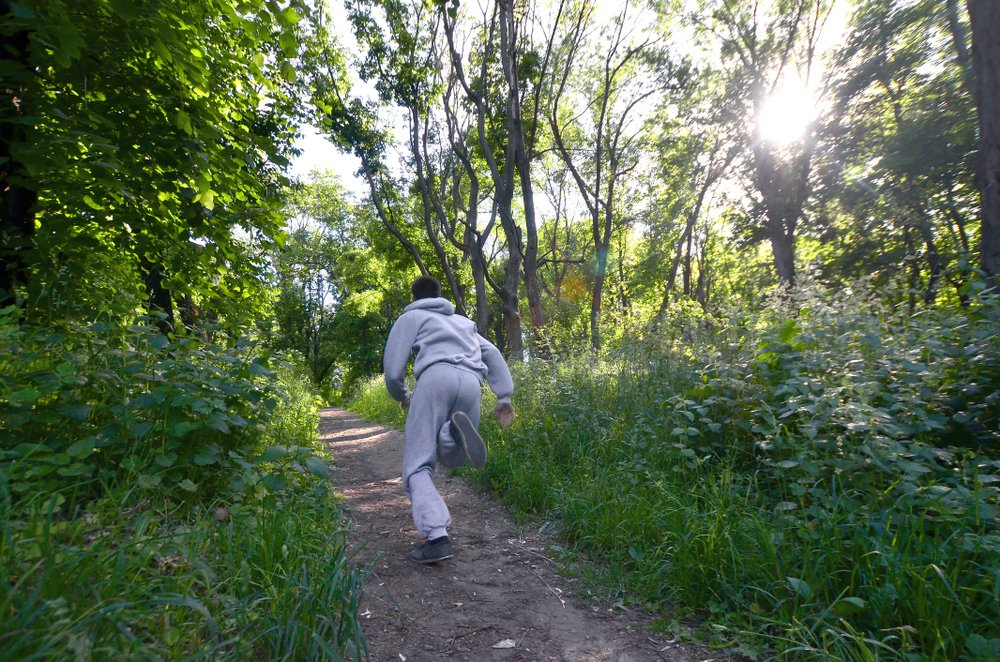 ---
6. CALL OF THE LAKE 
Every year at our cabin I have a dream I fall into the lake. I was told later that I fell in when I was younger. I never have this dream at home. I don't know if the repressed memory is trying to tell me not to go on the water, or just don't be stupid and fall face first.
---
7. STRIKING MEMORY
I remember being at a playground with my family and seeing lightning strike right in front of me. No one else saw it, but I vividly  remember it. Not sure if my brain can cause something like that to happen. I remember pleading with my mom to believe me, and she just ignored me.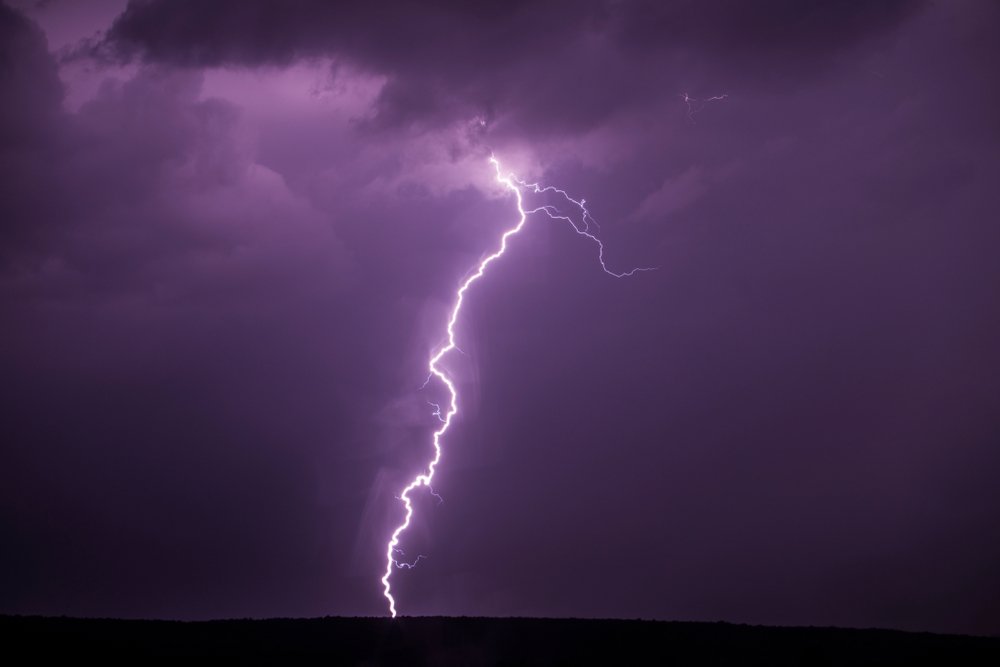 ---
8. ROSES ARE RED…
When I was six, I had a girlfriend named Molly. I moved away the next year and never saw her again. For the next 40 years, one of my earliest and most vivid memories was me watching a six-year-old redhead girl running away from me.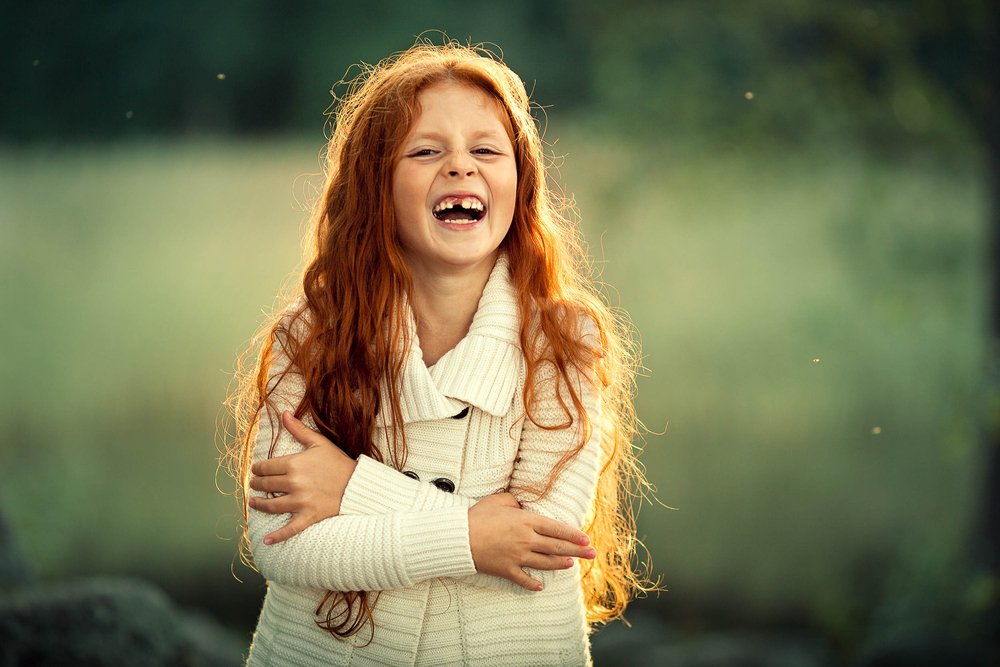 ---
She ran up towards her house, yelling, "Mommy, mommy, Jonathan kissed me!", and her mother's voice coming back, "Well, that must mean he really likes you." A few years ago, I'd had a little sangria and decided to see if Molly was on Facebook—I know, I know.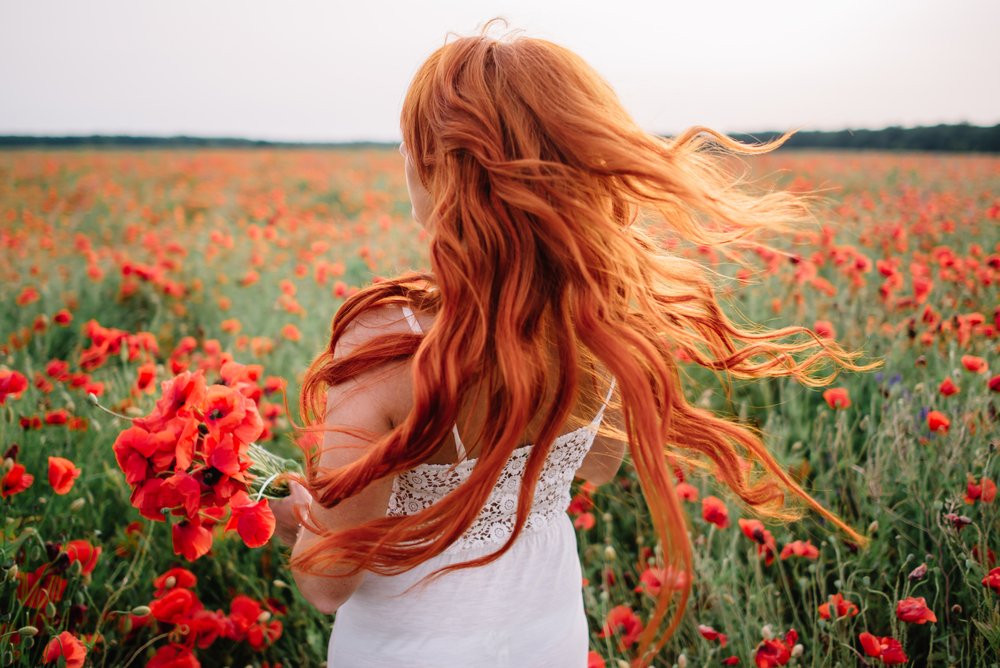 ---
There she was! Right name, right age, right hometown, lovely red hair. I messaged her asking if she was the right redheaded girl. She wrote back that she was definitely the right Molly—and was happy to hear from me—but I'd got one crucial detail wrong: she'd only started dyeing her hair red after college. Memory's a trip, man.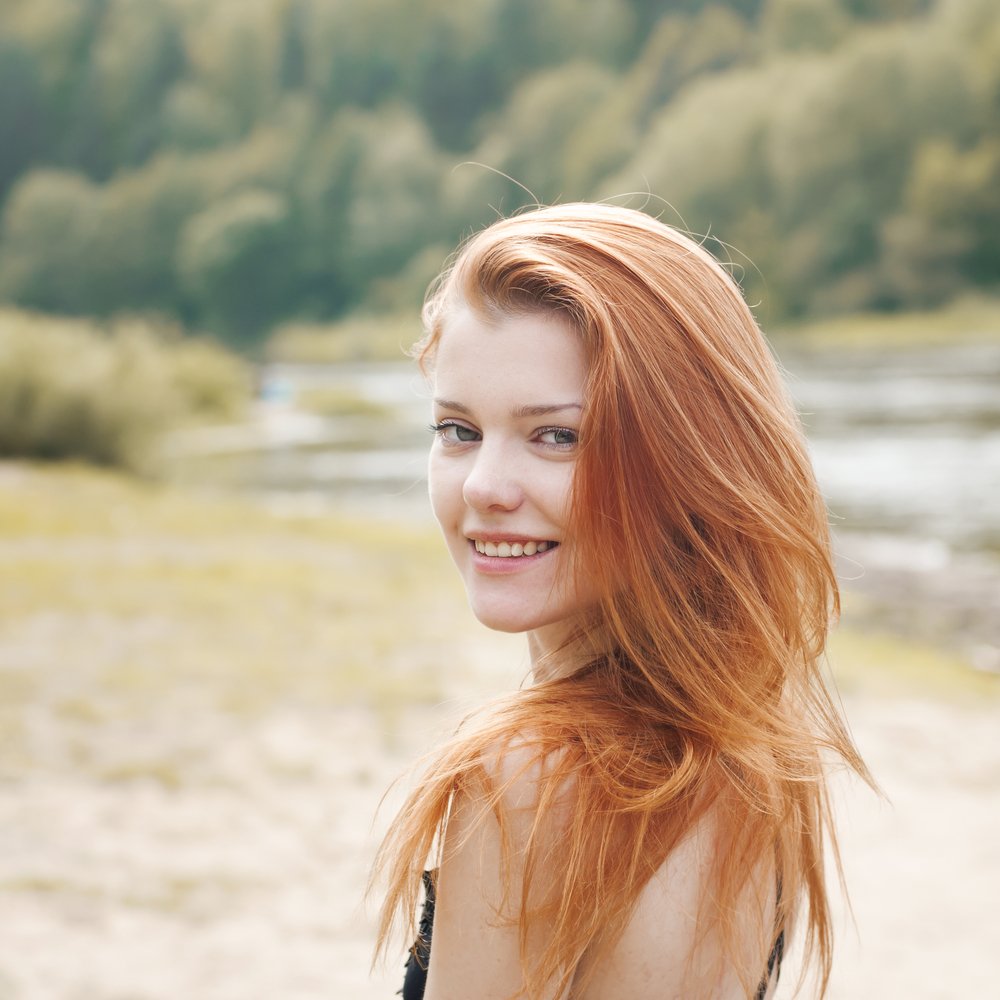 ---
9. THE TALKING PUMPKIN
When I was somewhere in the four to six-year-old age range, I allegedly peed on my mother on Halloween. I was in my Batman costume and felt invincible. She did something that I didn't like, and I peed on her. Allegedly. I don't remember this.  What I do remember, is the jack-o-lantern that night threatening my life if I ever did it again.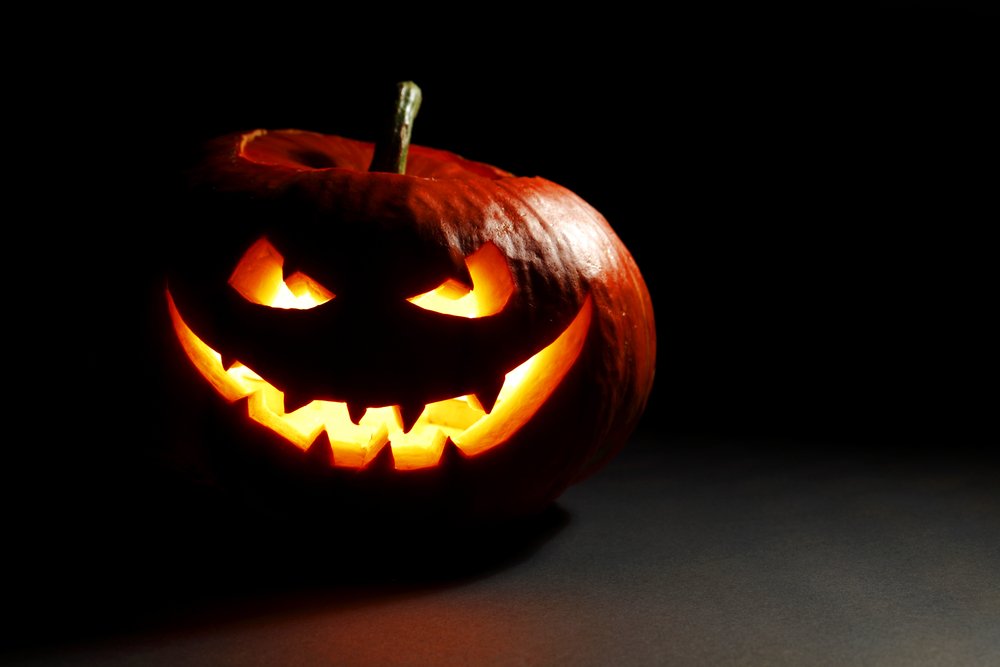 ---
It scared the crap out of me, and it terrified me for a long time. When I was a teenager, I told my mom and she cried with laughter then told me the story. My dad had recorded the speech and put it in the jack-o-lantern.  So not unexplainable, but for years I truly believed I had met a sentient carved pumpkin.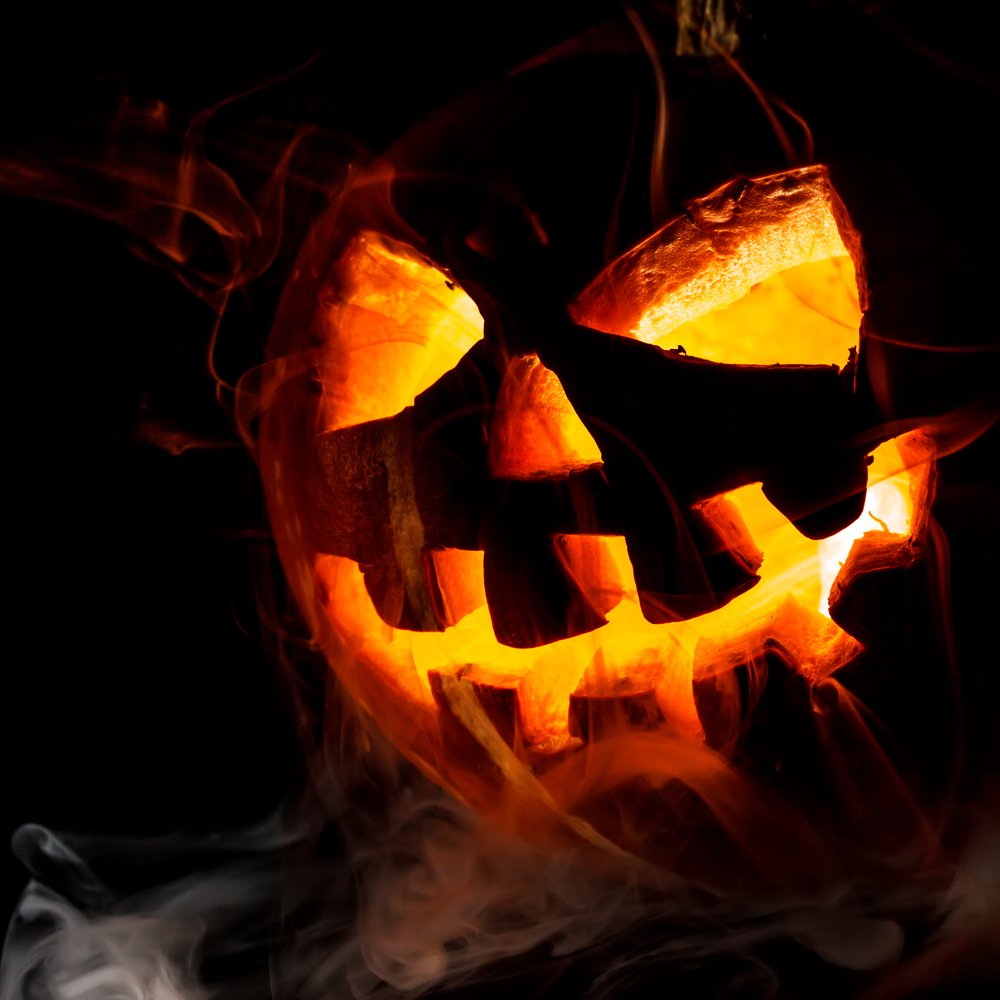 ---
10.ONLY A DREAM
My family was staying in this villa where my sister and I had to share a room. we both woke up suddenly. The window was open when it hadn't been before. I realized she was awake and told her my bad dream, but as I started to describe it, she started talking with me, describing the same dream.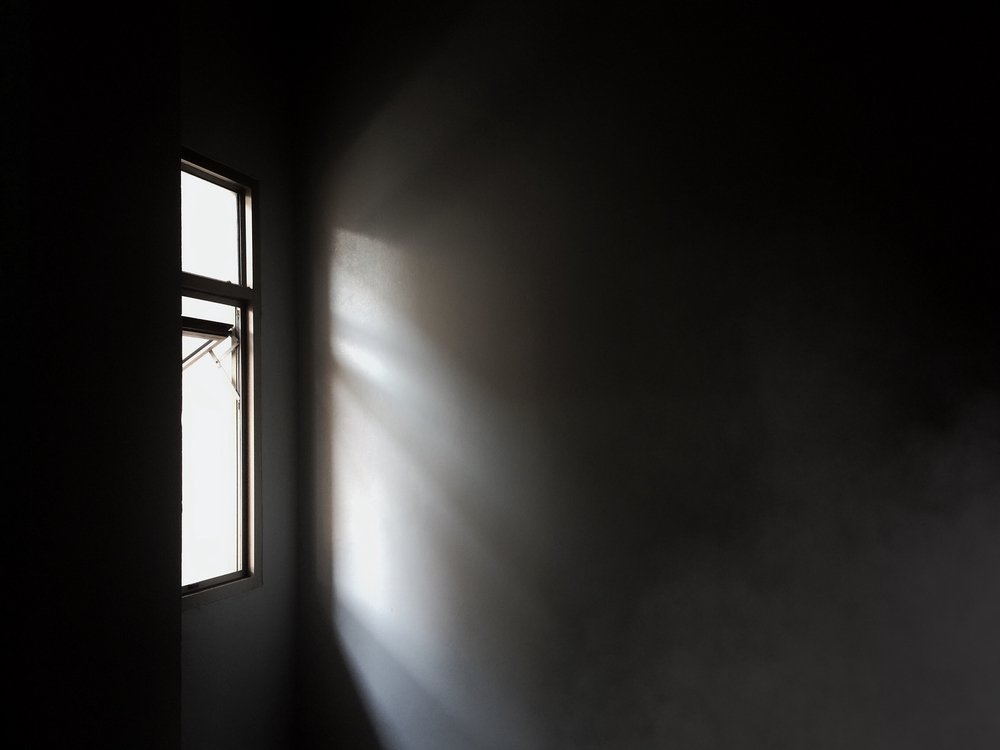 ---
In it, there was this black creature that looked like a bull; only it had shiny, scaly, plastic-looking skin, and was standing in the open window with this weird mechanical device. It somehow fired a projectile at the lamp in the room, which started rocking back and forth.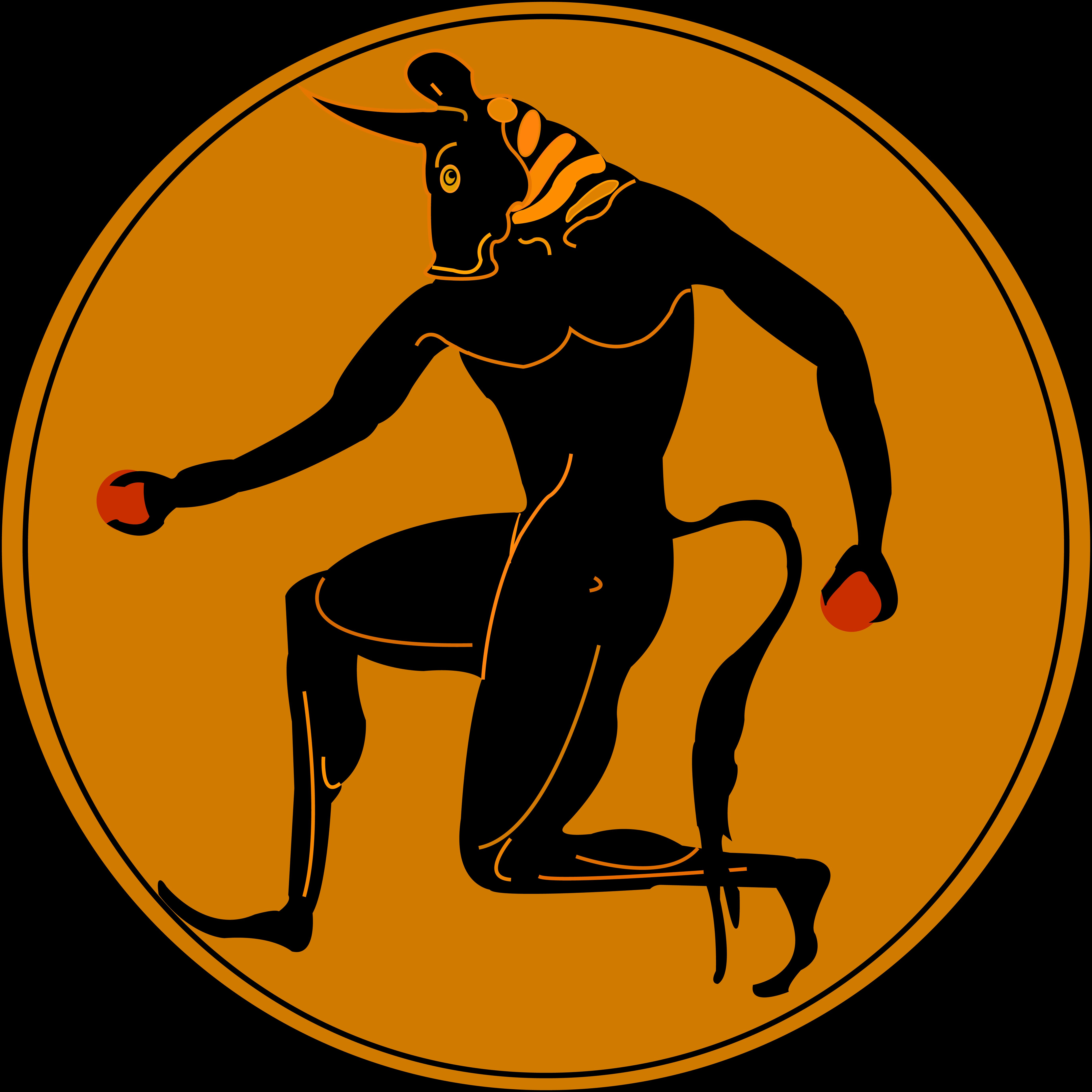 ---
Neither of us wanted to get up and close the window in case the thing was actually out there, so we called for our mum and she closed it and reassured us in typical mum fashion. For months we would talk about that incident, and we could never figure out how we both managed to have the same exact dream at the same time.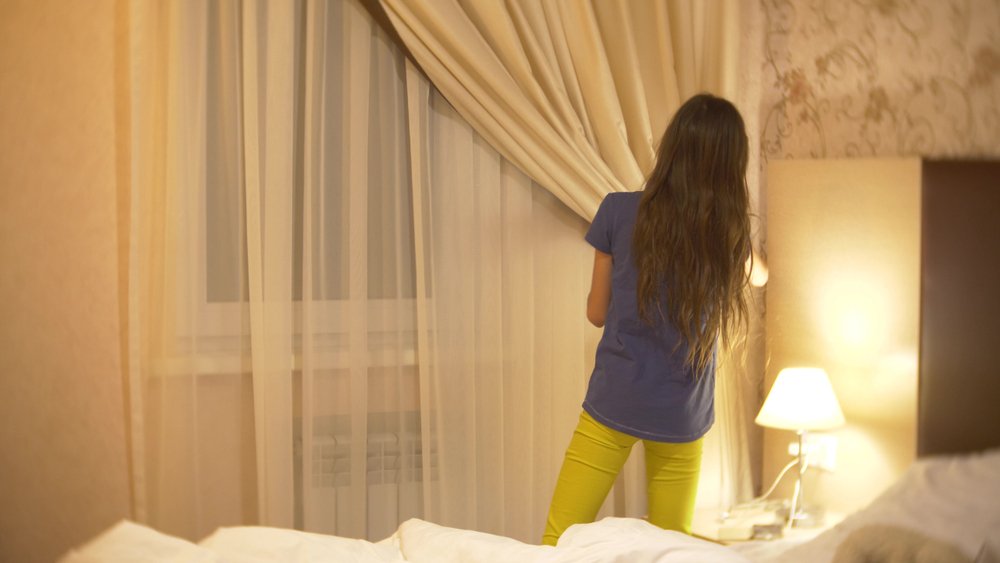 ---
11. PROVE IT!
When I was a kid, I had a classmate who claimed he was a vampire. I didn't believe him. I told him if his eyes glow in the dark, that would prove he was a vampire. We went into the bathroom and I turned off the light.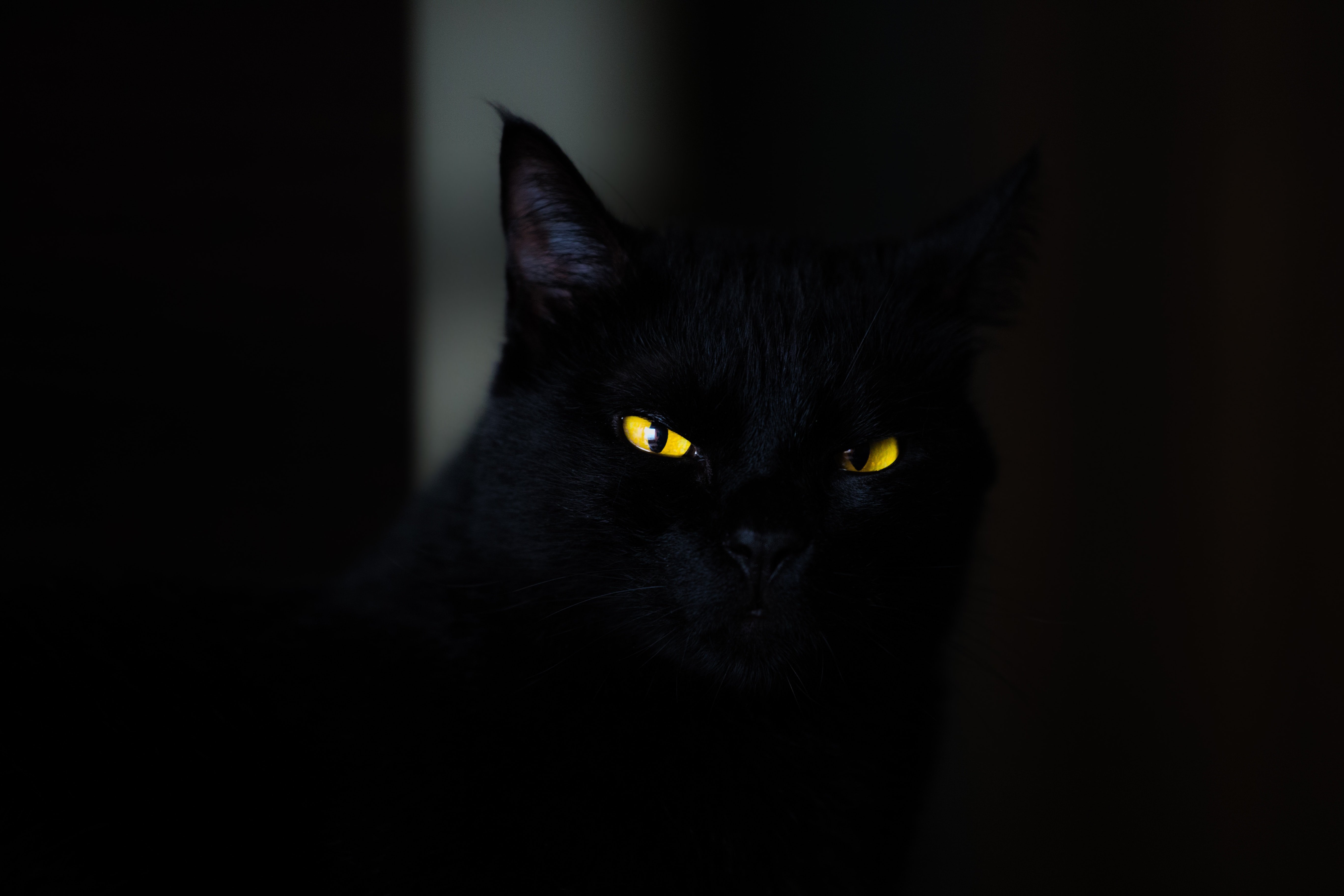 ---
His eyes were glowing. It scared the crap out of me. I opened the door, ran outside, jumped on my bike and got as far away from my house as I thought I could. When I eventually came back home the classmate was gone, and my dad was pissed that I abandoned my friend.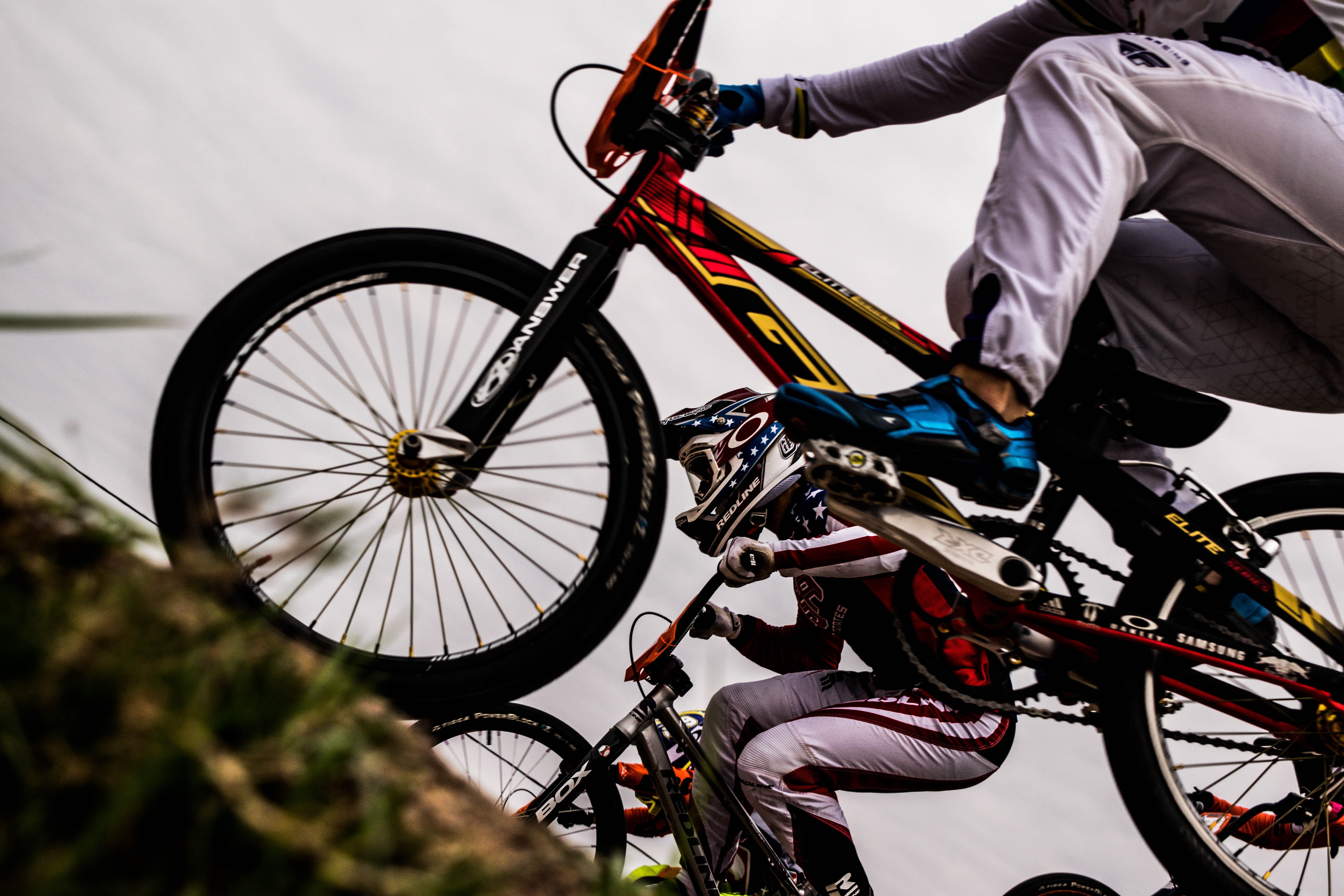 ---
12. NEVERLAND SECURITY
I used to have nightmares. My dad put up a poster of Peter Pan in my room and told me that when I went to sleep, Peter would fly out of the poster and chase all of the monsters away. I never had another bad dream.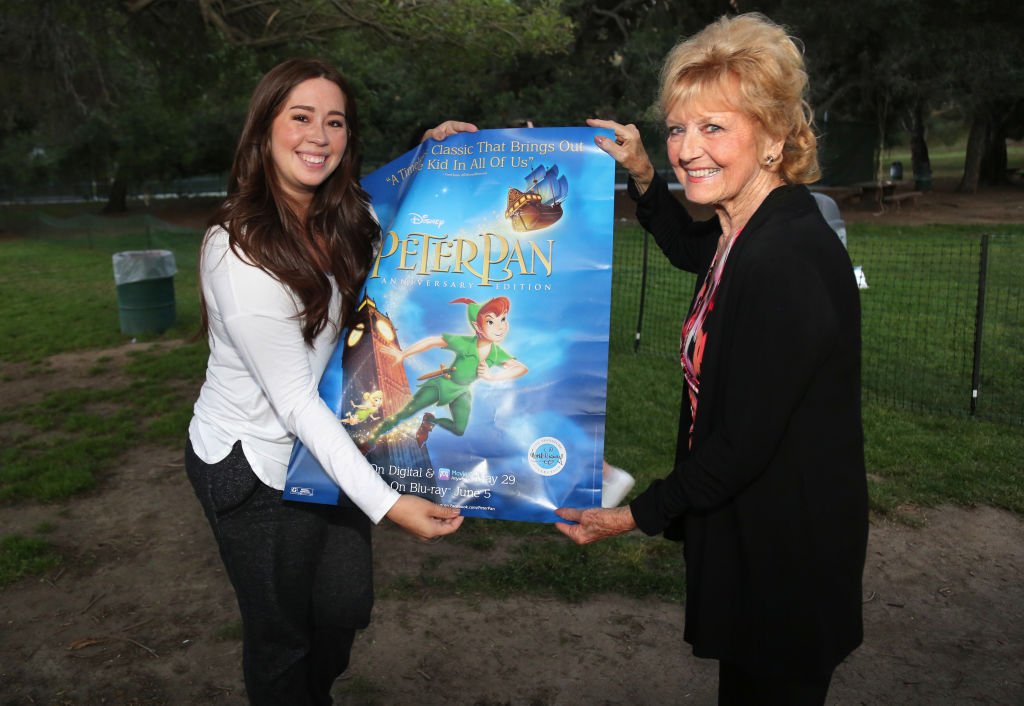 ---
13. THE CHESHIRE CAT
I was about three or four years old when this happened. I woke one night while camping in a cabin, and I saw a cat tail dangle from this lamp. It'd sink down, and then disappear back up into the lampshade.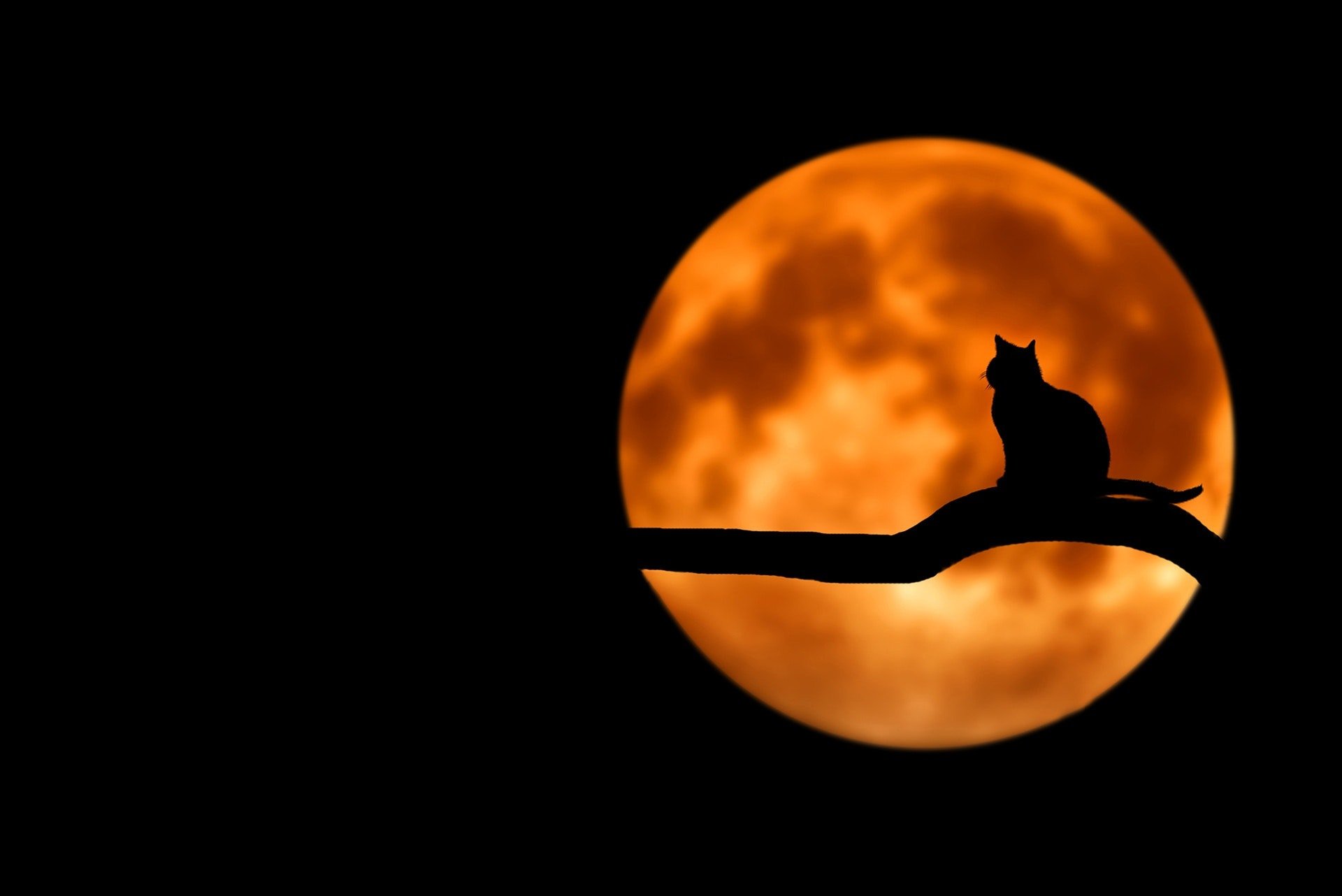 ---
It also started calling for me, going like "Whoo hoo!" It unnerved the heck out of little me…I can't remember if I just never checked to see if there was anything there, or if I did check and there was nothing there. I chalk it up to just being so tired I was hallucinating.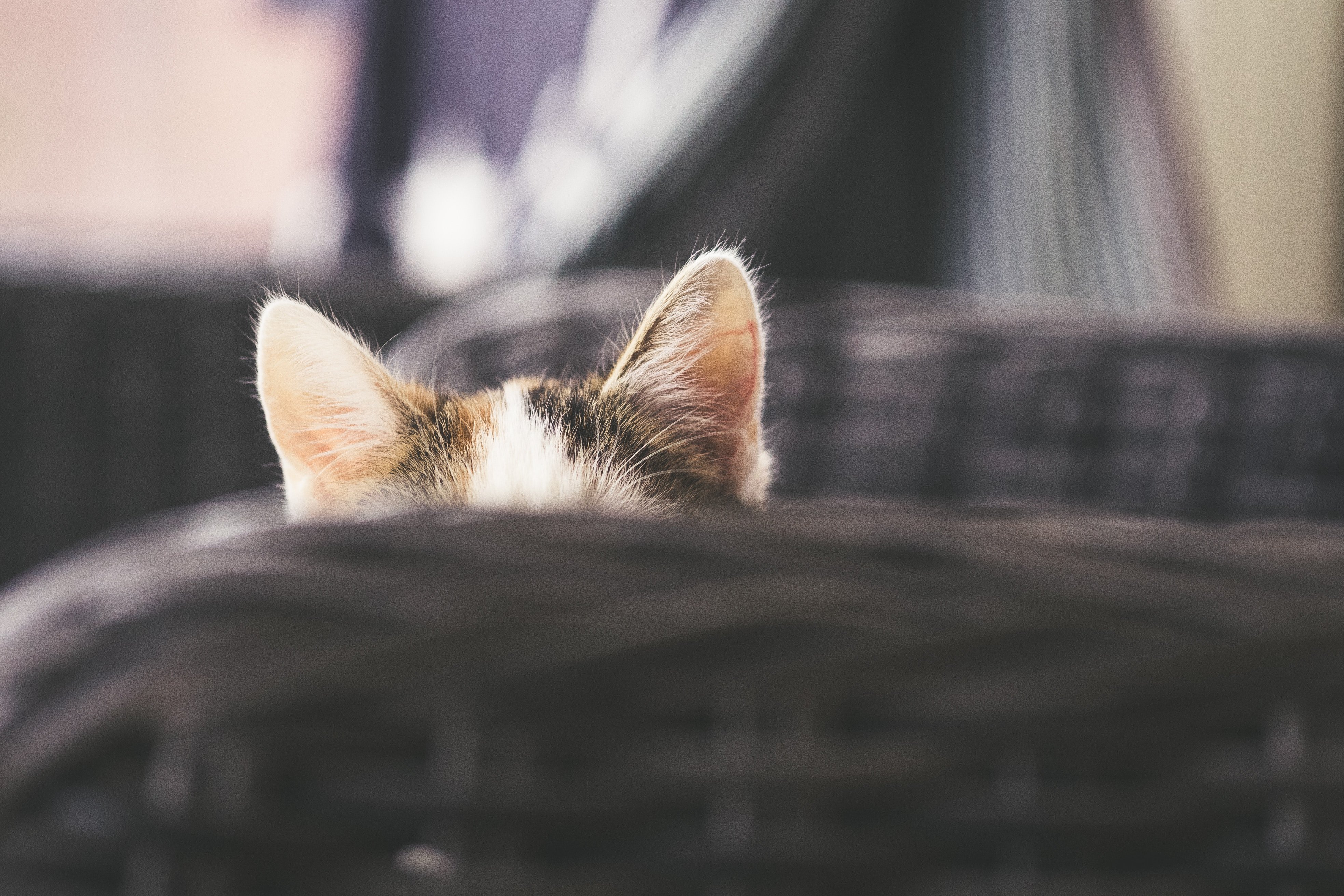 ---
14. GLITCH IN THE MATRIX
When I was about four or five, I was in the foyer by my front door when I saw my father come in the house, put down his briefcase, and then walk to my mother to give her a kiss on the cheek.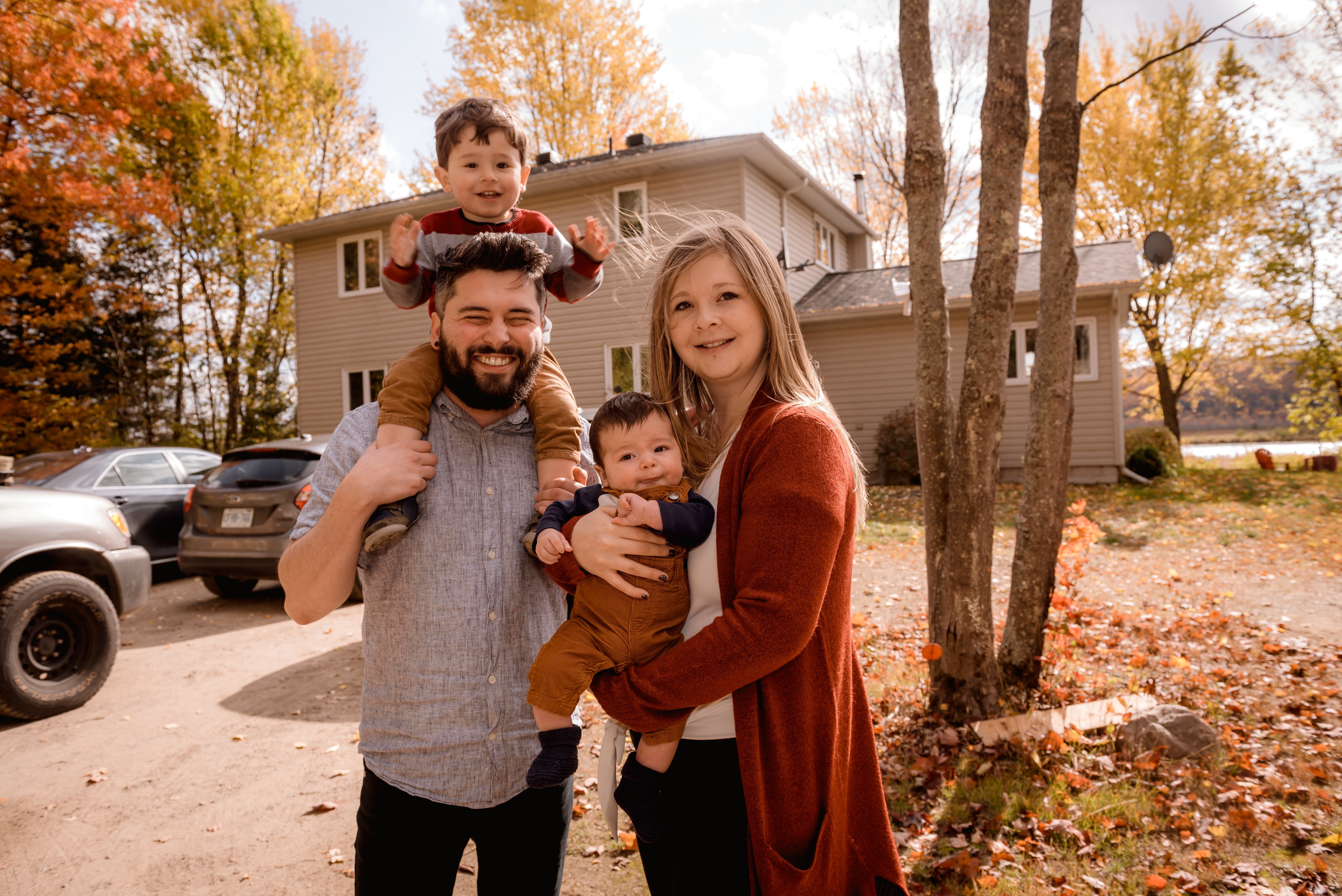 ---
Then the front door opened again; it was my father—again. I looked next to me where I had seen him put his briefcase; it was gone. I looked back at him, scared, and said, "You just did that." I have never hallucinated in the more than 25 years since this happened, and nothing like it has ever happened since.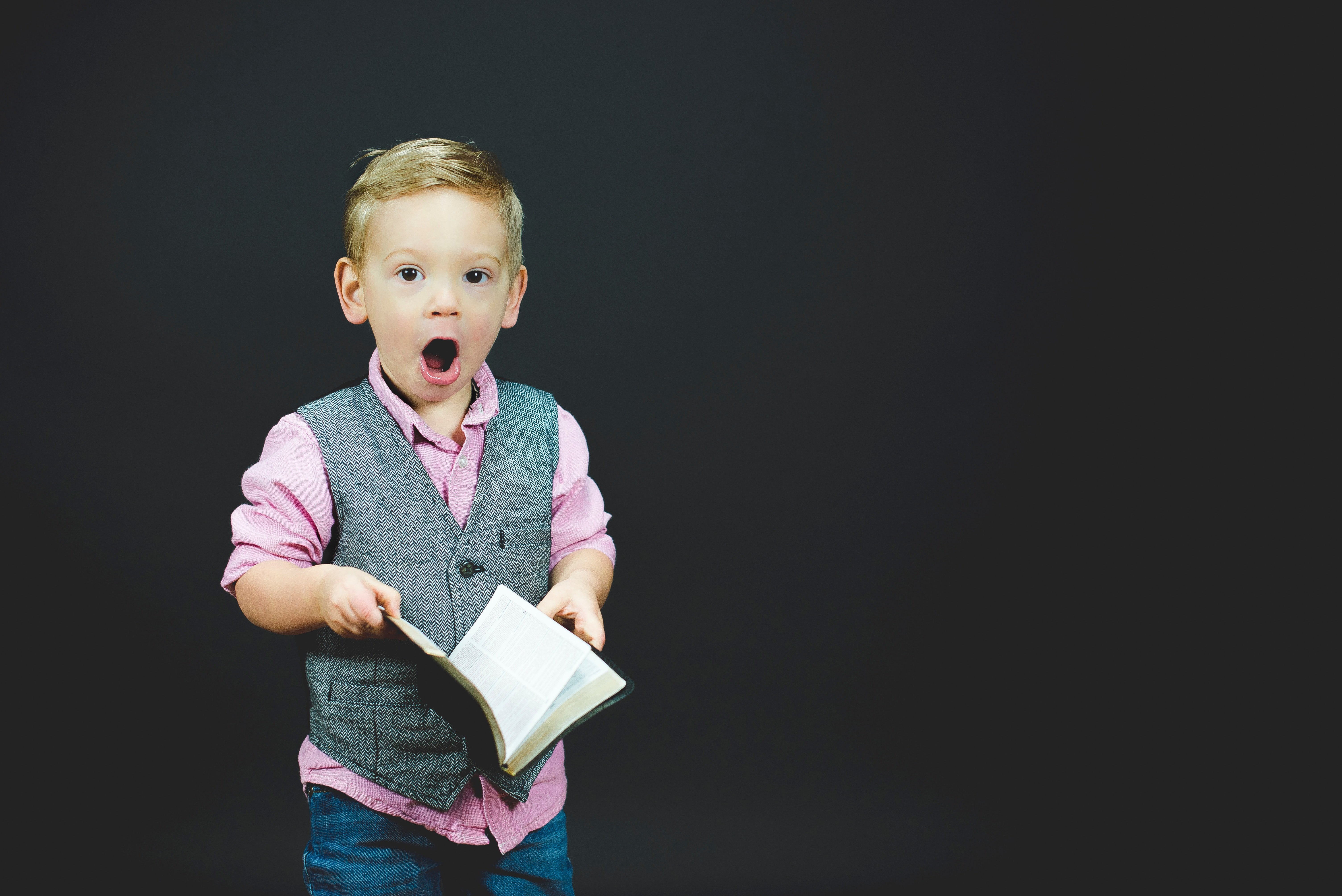 ---
15. A TRANSIENT GUEST
My sister is 10 years younger than me. When I was in middle school, both my parents worked long hours, so I would take care of her after school. One of those particular days, my sis was napping in her bedroom, which was on the far end of the house, and I was watching TV in the living room.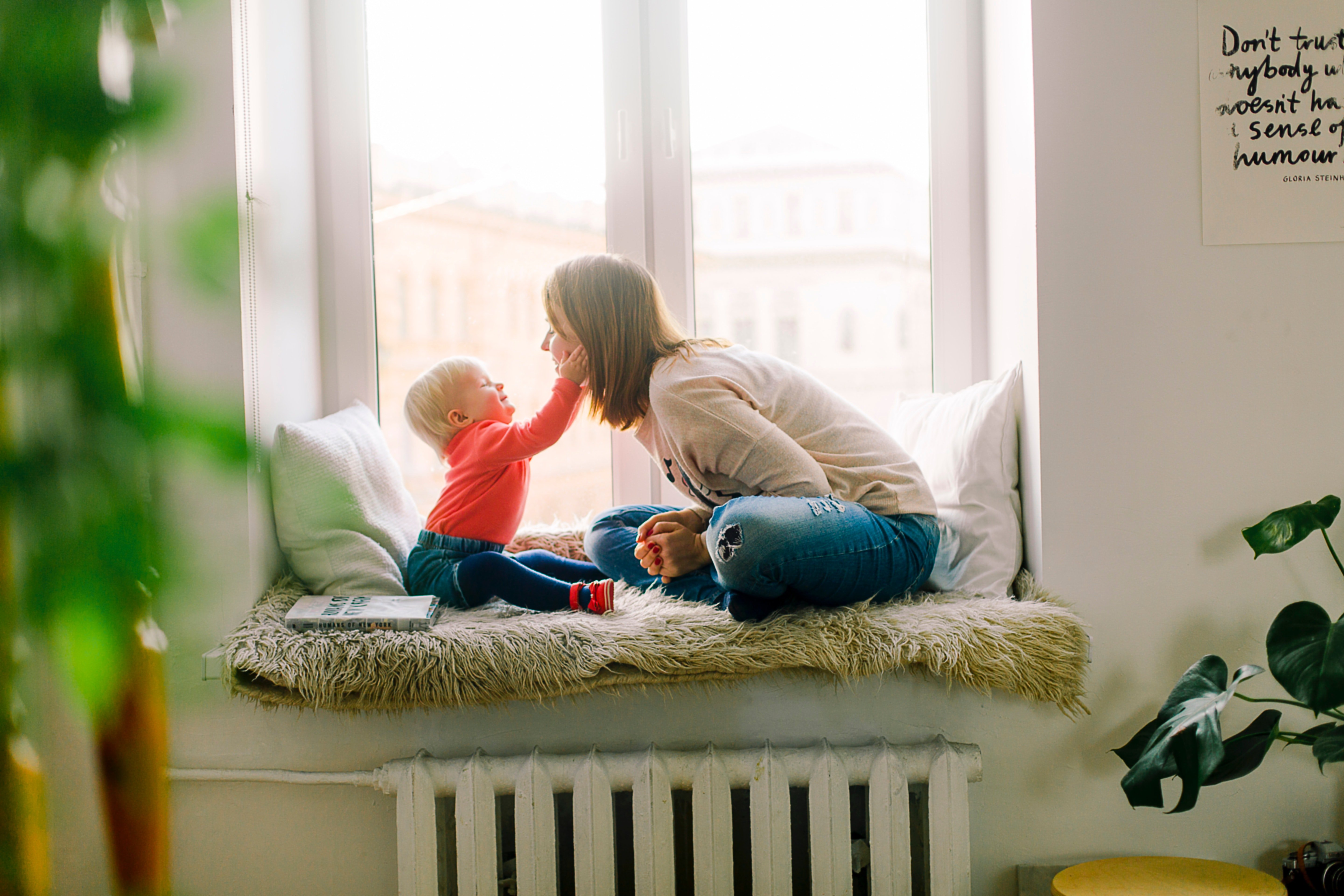 ---
I even remember  that I was watching "Clarissa Explains It All."  The show was on commercial break when the weird thing happened. Aside from the sounds coming from the TV, the house was quiet as could be, when all of a sudden, from the other side of the house I hear a very decisive slam coming from within the house somewhere.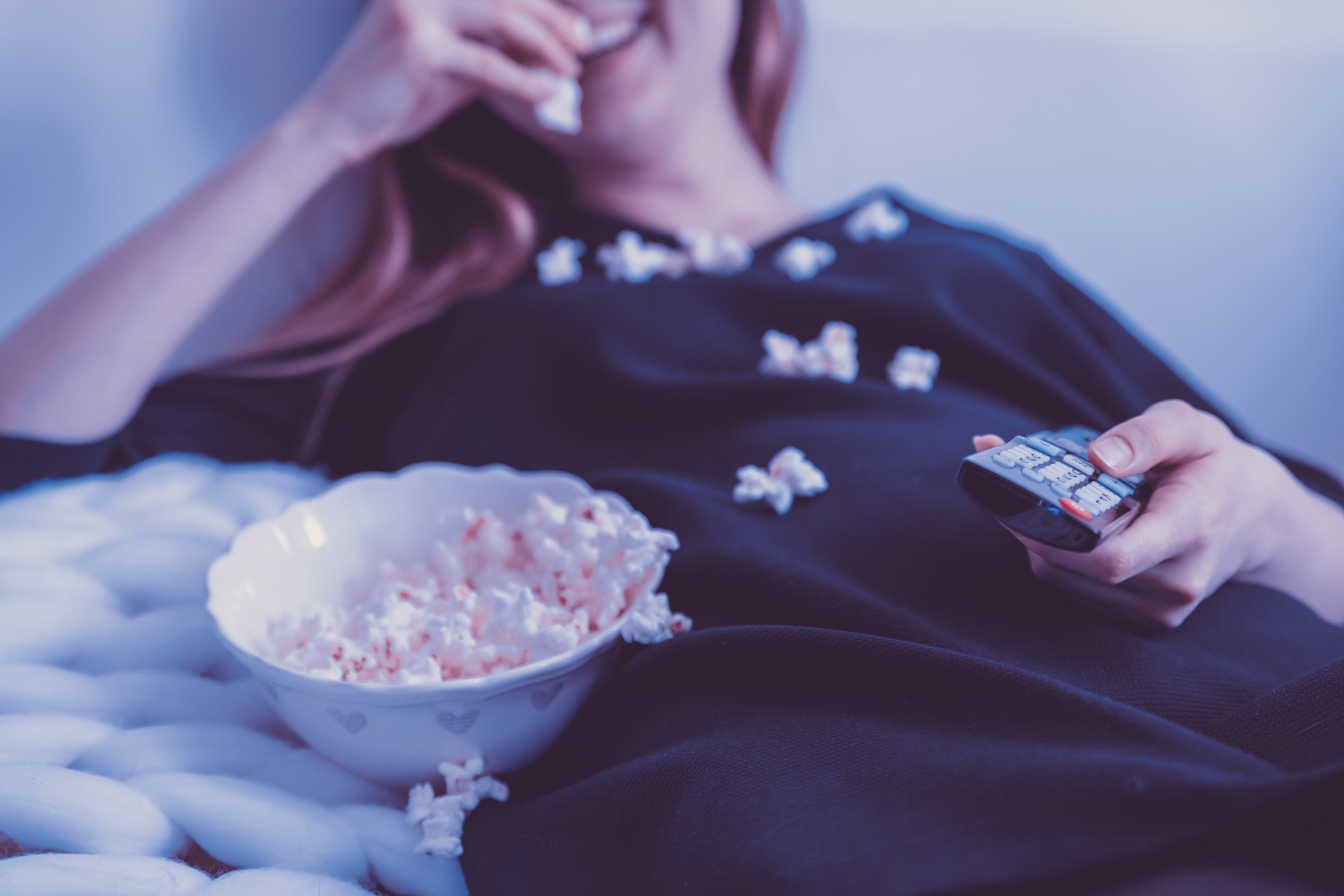 ---
I remember sitting bolt upright and freezing in that position. I don't remember having any way to verify it, but I swear it was my parents' bedroom door that had slammed. Well, a full minute or so goes by before my sister, who was about three, saunters into the living room with the sleepiest, dazed look on her face.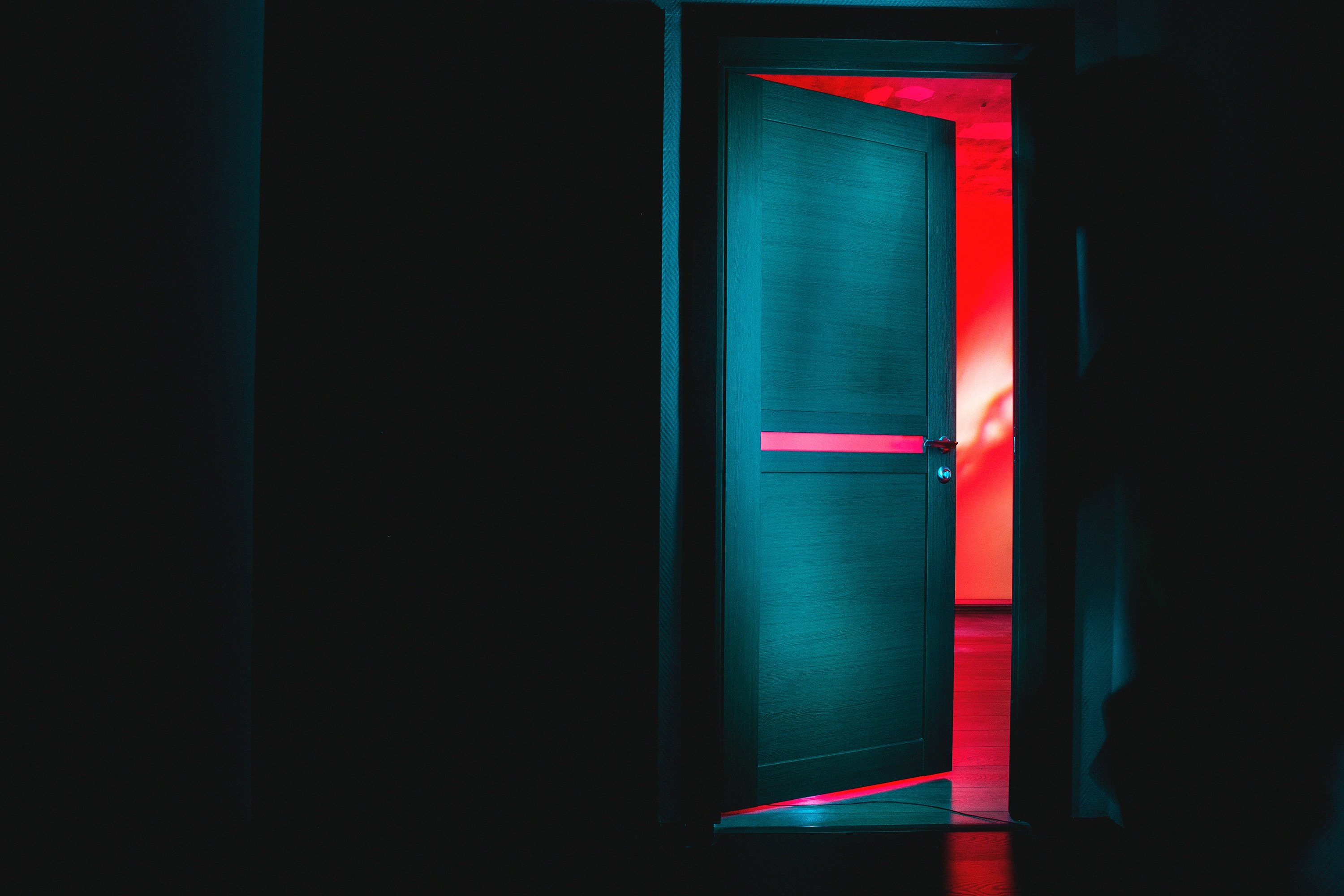 ---
At that point, I was so jostled that I couldn't really speak. My sister was the one to break the silence to ask, "Where did she go?" As I regained my wits, I asked: "Who?" and she replied, "The lady that was just talking to me." I have no way of really knowing for sure, but I'm certain I must have gone pale.
---
I distinctly remember the intermingled feelings of vertigo, nausea, and paranoia. No more than half a minute passed by before my sister shrugged it off and with humor in her voice said, "never mind" and went back to her room as if all was business as usual.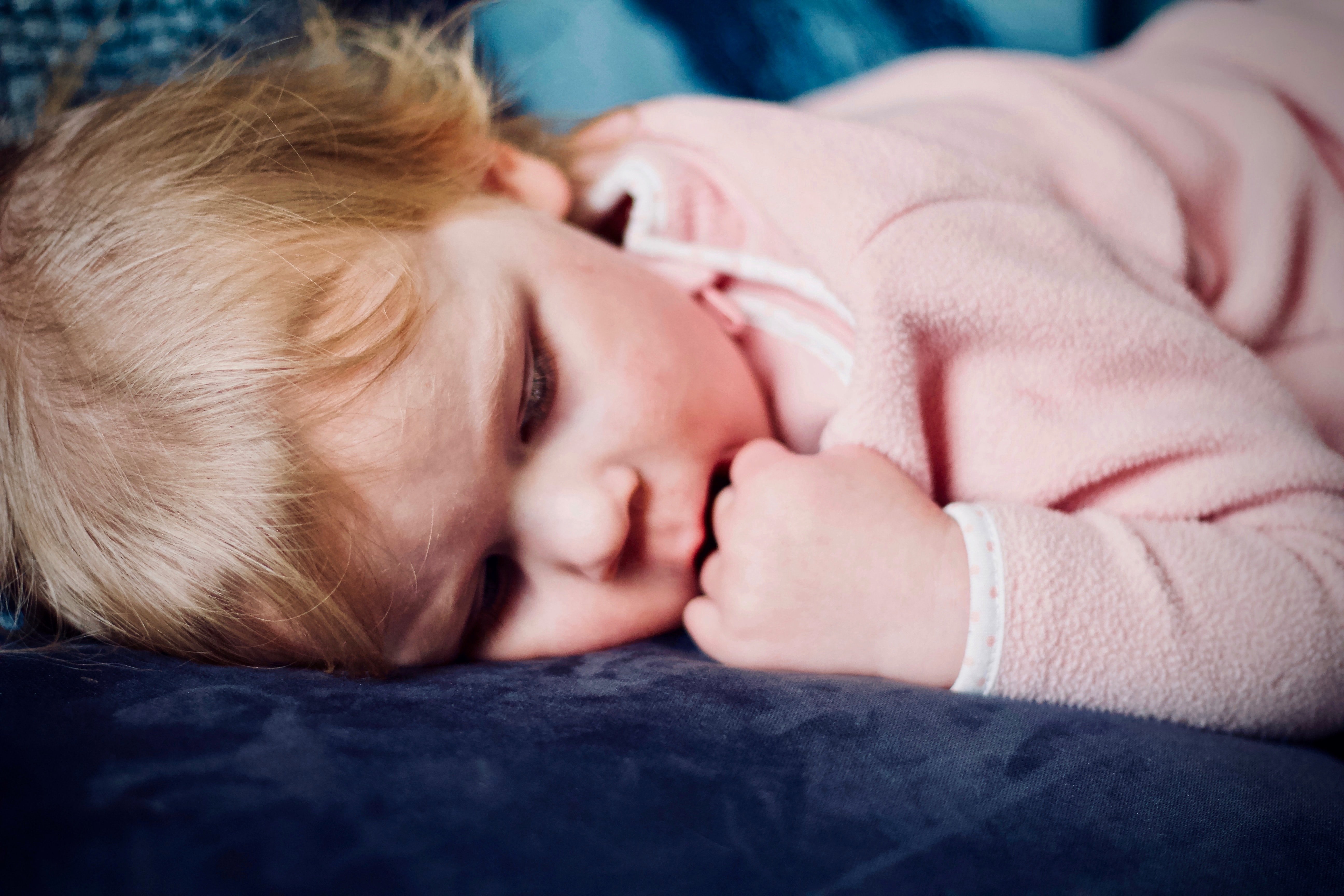 ---
I don't remember what eventually broke my paralysis or how long I was in that state, but I eventually got the nerve—after getting the largest kitchen knife I could find, of course—and did a perfunctory sweep of the house. To this day, the part about the whole thing that sticks with me the most is how nonchalant my sister shrugged it off.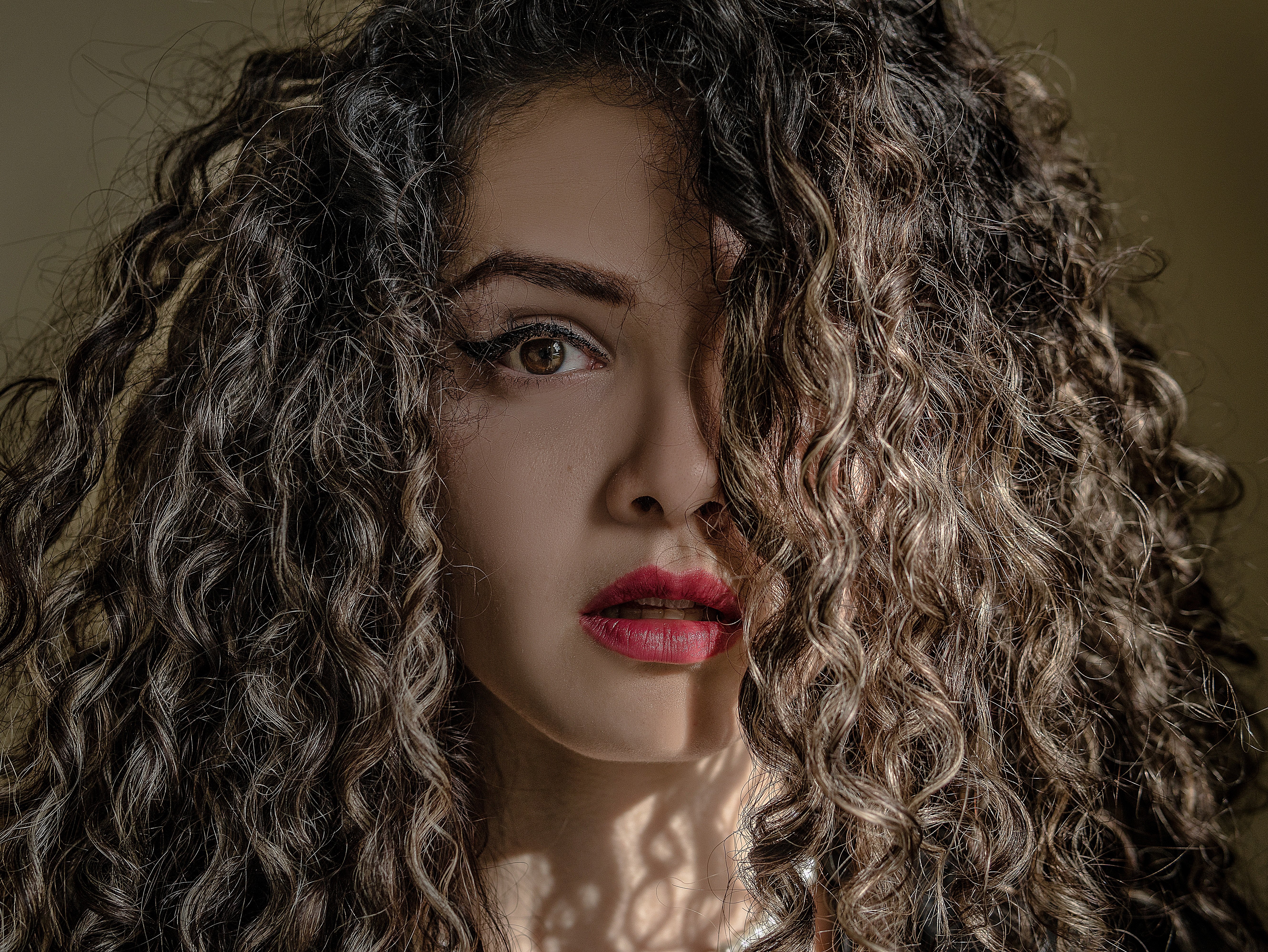 ---
Almost laughed it off, one could say. It just didn't sit right with me. Something about her mannerisms that felt far beyond her years. Like a two-year-old adult. Of course, through the years I've brought it up and she has always maintained not having any recollection of it whatsoever.
---
16. POLE-Y WATER
My mum told me that when I was a toddler, I would almost never drink any liquids. This was until I was five when I hit my jaw on a pole. And for some reason, after that, I always drink lots of water. Even to this day.
---
17. AIR OF NOSTALGIA
I have this memory of sleeping in an office block in south London with my mum on an air bed. I recall looking out of the window and feeling sad. Years later I was driving and got a very strong impulse to stop outside this building and I was 100% certain it was that one.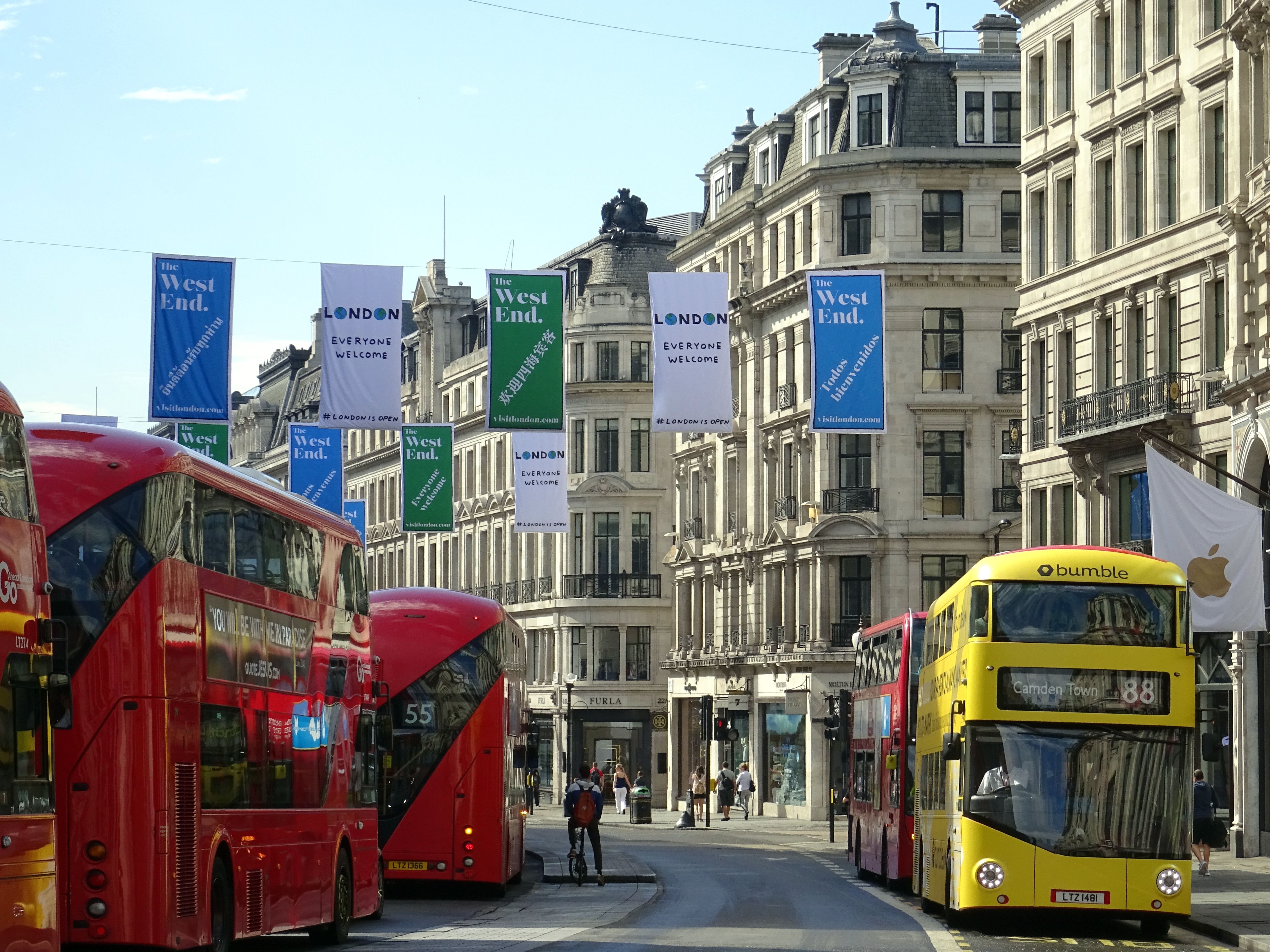 ---
Every time I went past it felt odd. My mum says it didn't happen, everyone else concurs. My best conclusion at this stage is that I probably had a very vivid dream that became conflated with something else and now feels extremely real.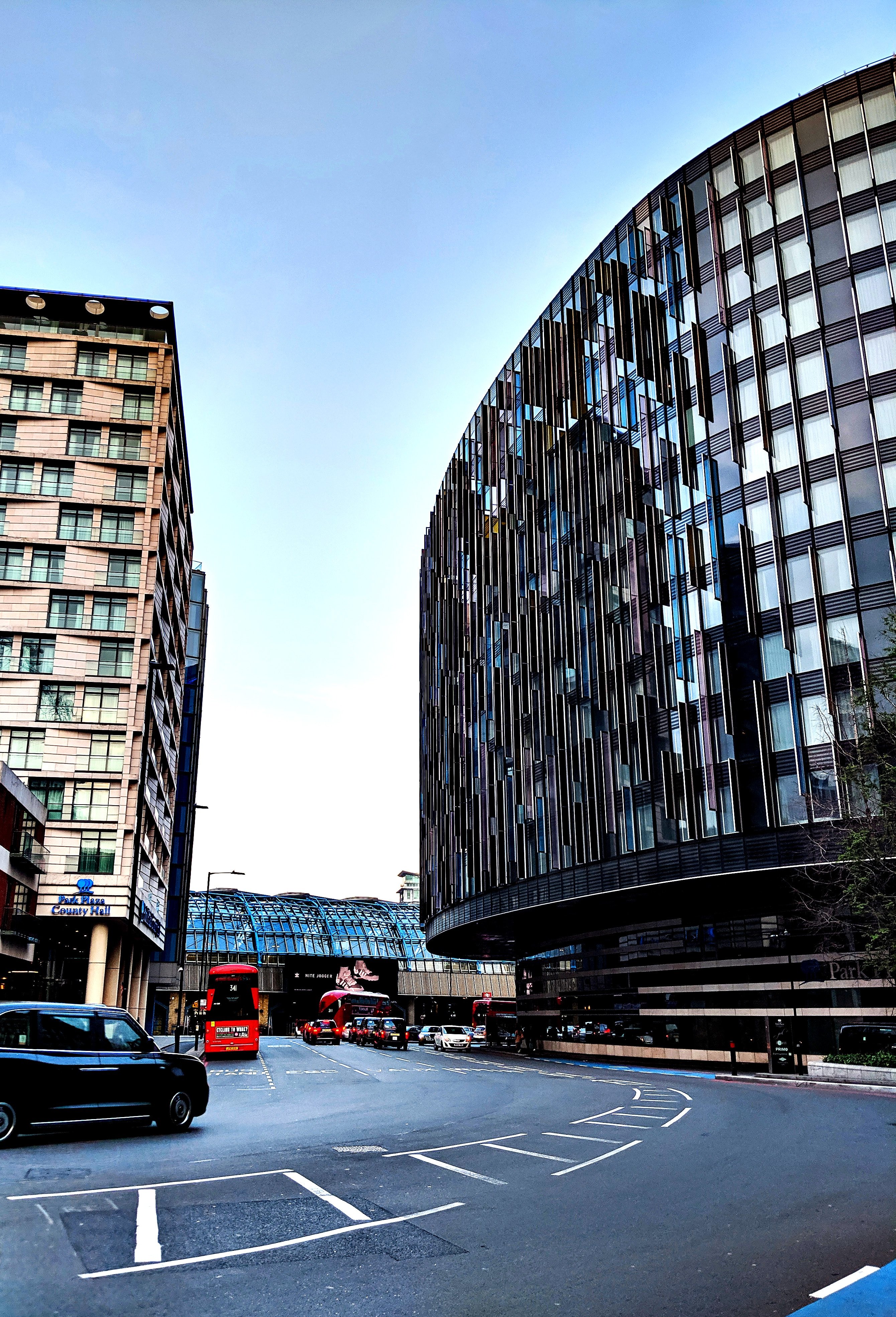 ---
18. DAD'S MOMENTO
I have a memory of a very small upstairs apartment. The only thing separating the kitchen from the living room was a countertop. My dad was in a chair in the corner facing toward the kitchen, holding me. There was a couch in the middle of the room with two adults sitting there, while my brother ran circles around the couch.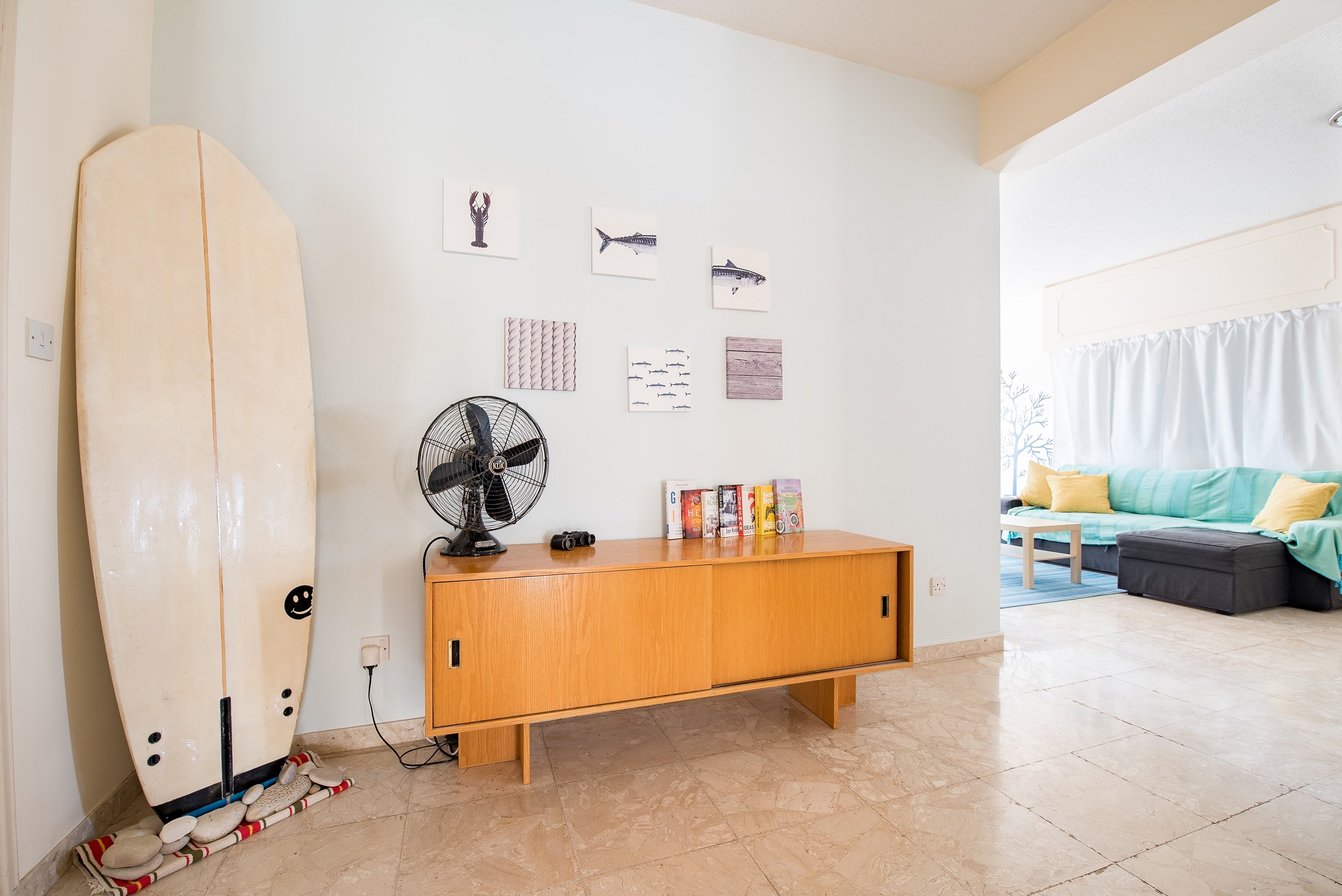 ---
My mom was in the kitchen making a pizza talking to the other adults. It's more of a recurring dream I had for many, many years rather than a memory. I finally asked my mom about it, and she confirmed it happened.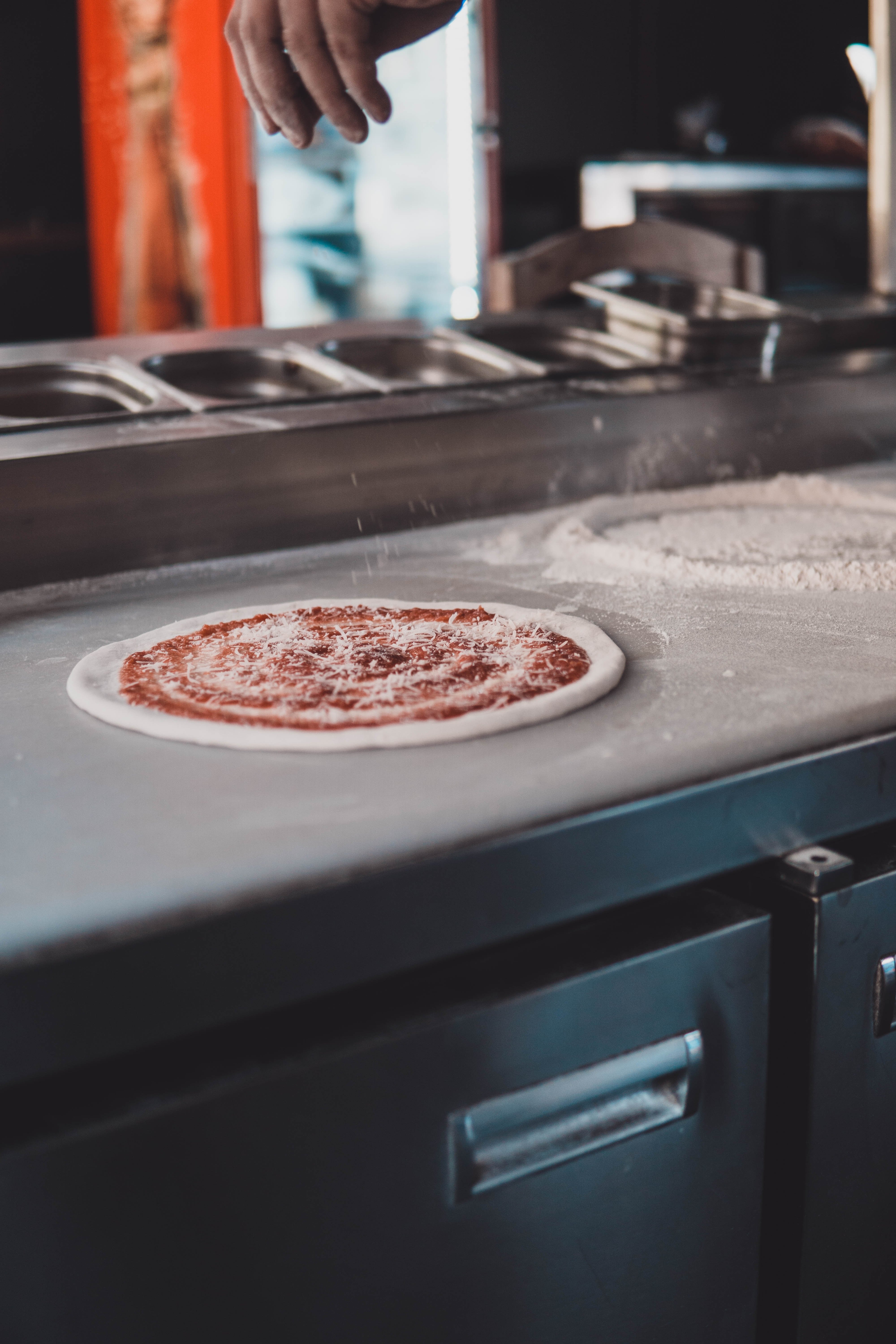 ---
But she said I was only around six months old so I shouldn't remember it. However, my biological dad passed when I was 8, so I just kind of always took it as a memory he wanted me to keep.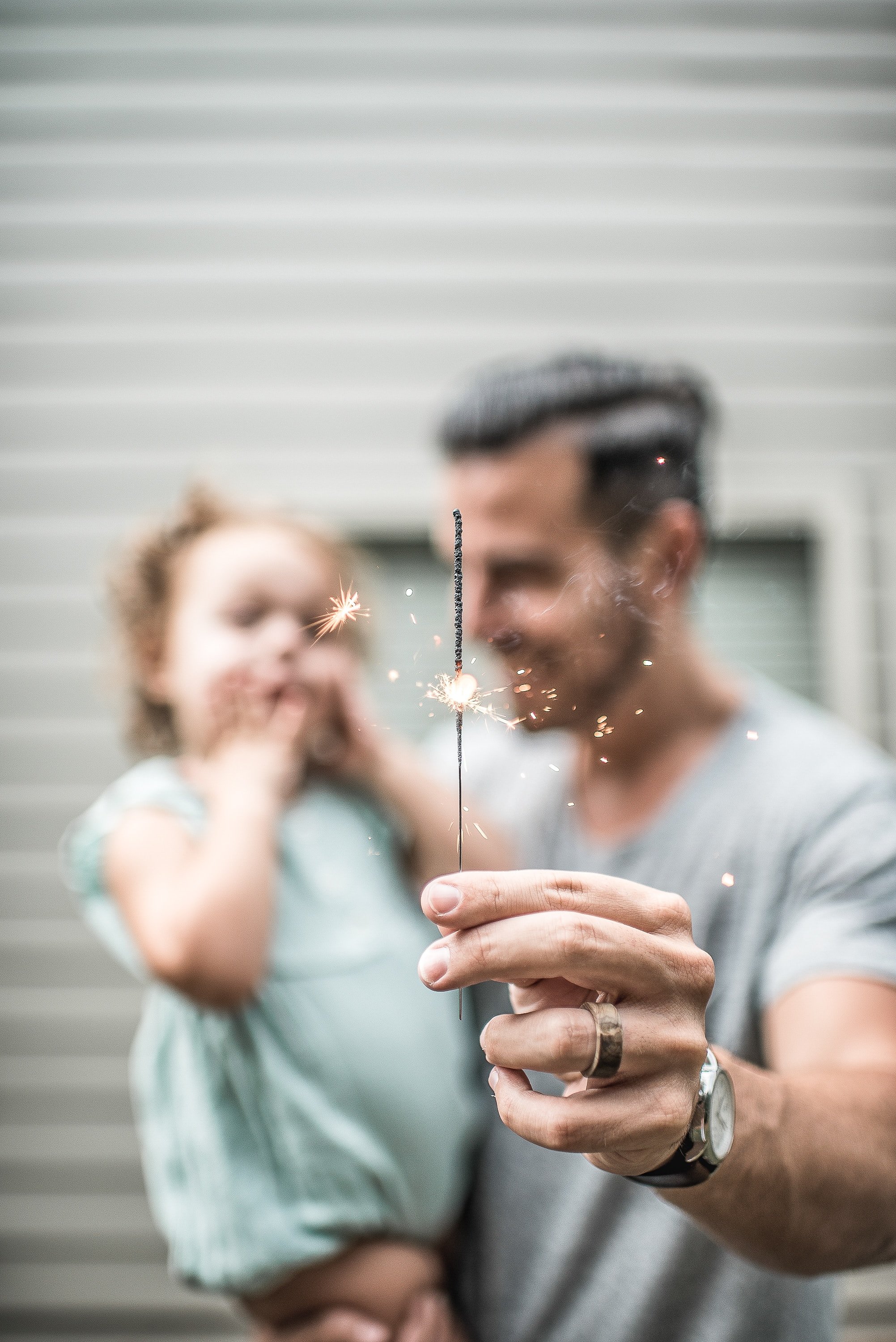 ---
19. I BELIEVE I CAN FLY
Sometime before the age of 5, I remember being convinced that if I tried hard enough, and believed in myself, I could fly. So, I would practice flying… jumping down the stairs when nobody was watching. I never developed my ability to fly.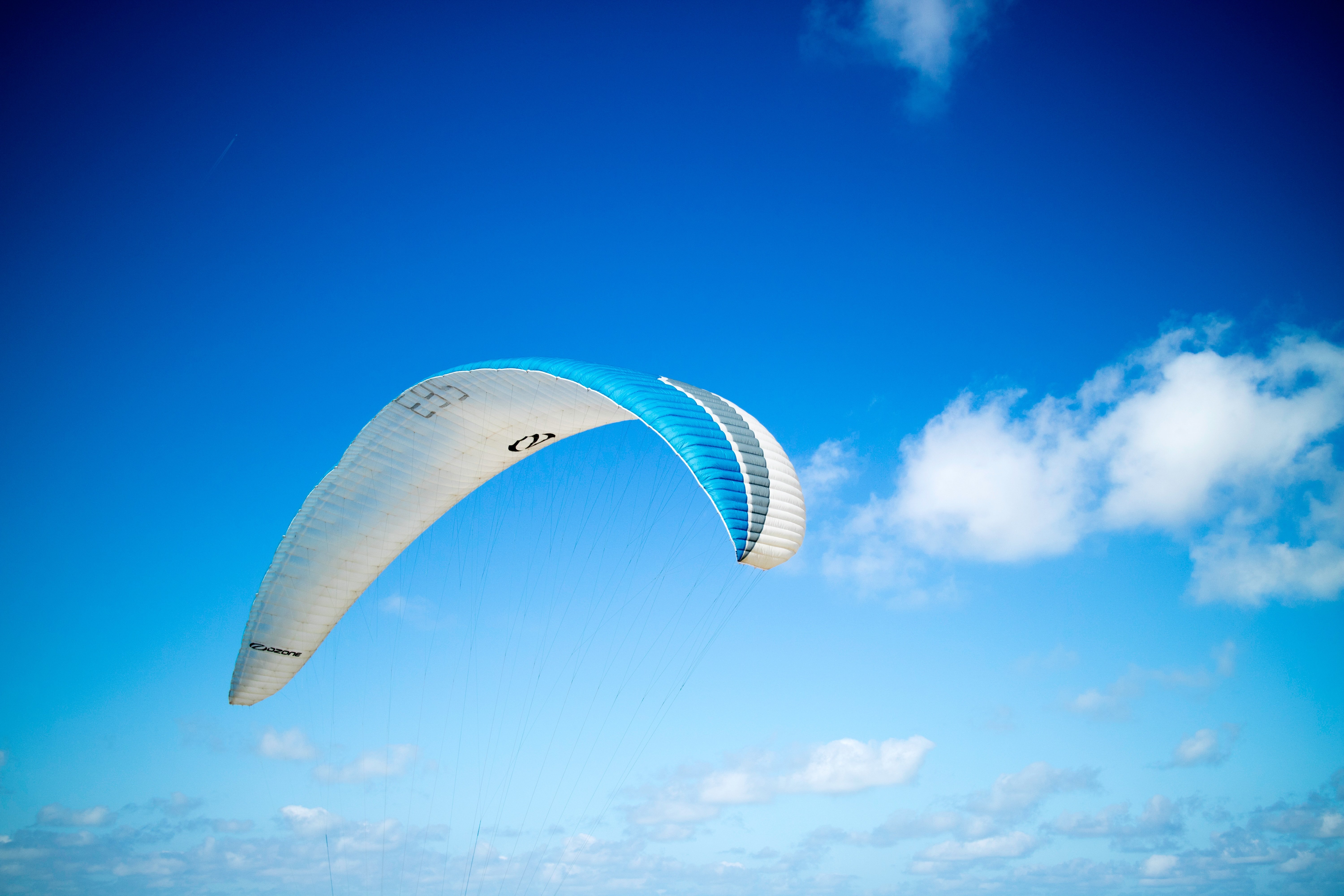 ---
However, I vividly remember basically cannonballing down 14 steps, and just gliding down in mid-air. I remember landing at the bottom totally safe and uninjured, many times over the years. Maybe it worked or maybe I dreamed it, the truth remains unknown.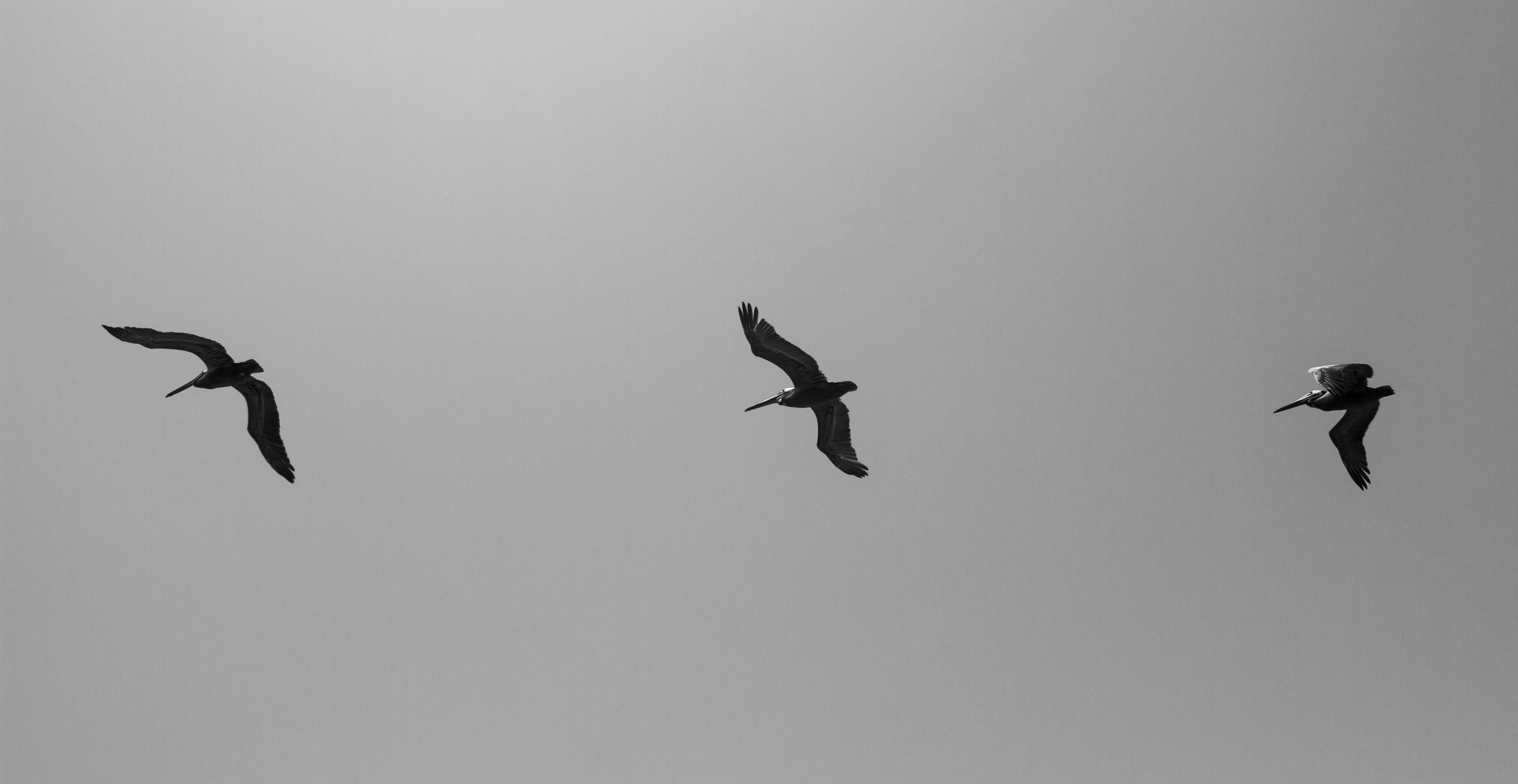 ---
20. AN ANGEL'S TOUCH
One of my first memories as a child was when I was playing outside when I was three or four years old. I was hiding behind a bush and some kind of bug—I'm guessing it was a spider—was crawling up the side of the house next to me.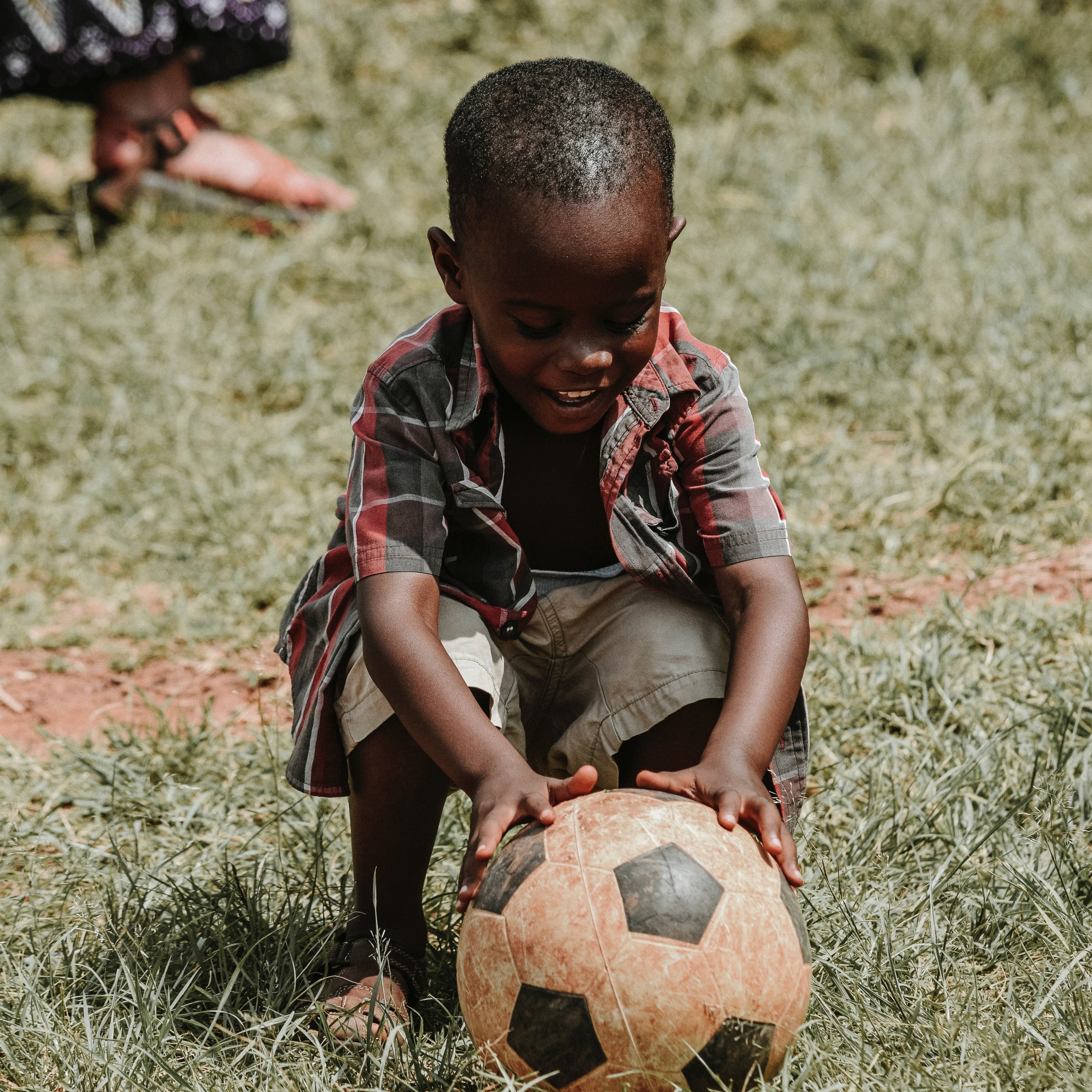 ---
When I reached down to pick it up someone grabbed my arm, and I remember it scaring the crap out of me when I instantly turned around and no one was there. I don't believe in god or angels, and I've always wondered if this was a dream because it's the only thing that I can't explain.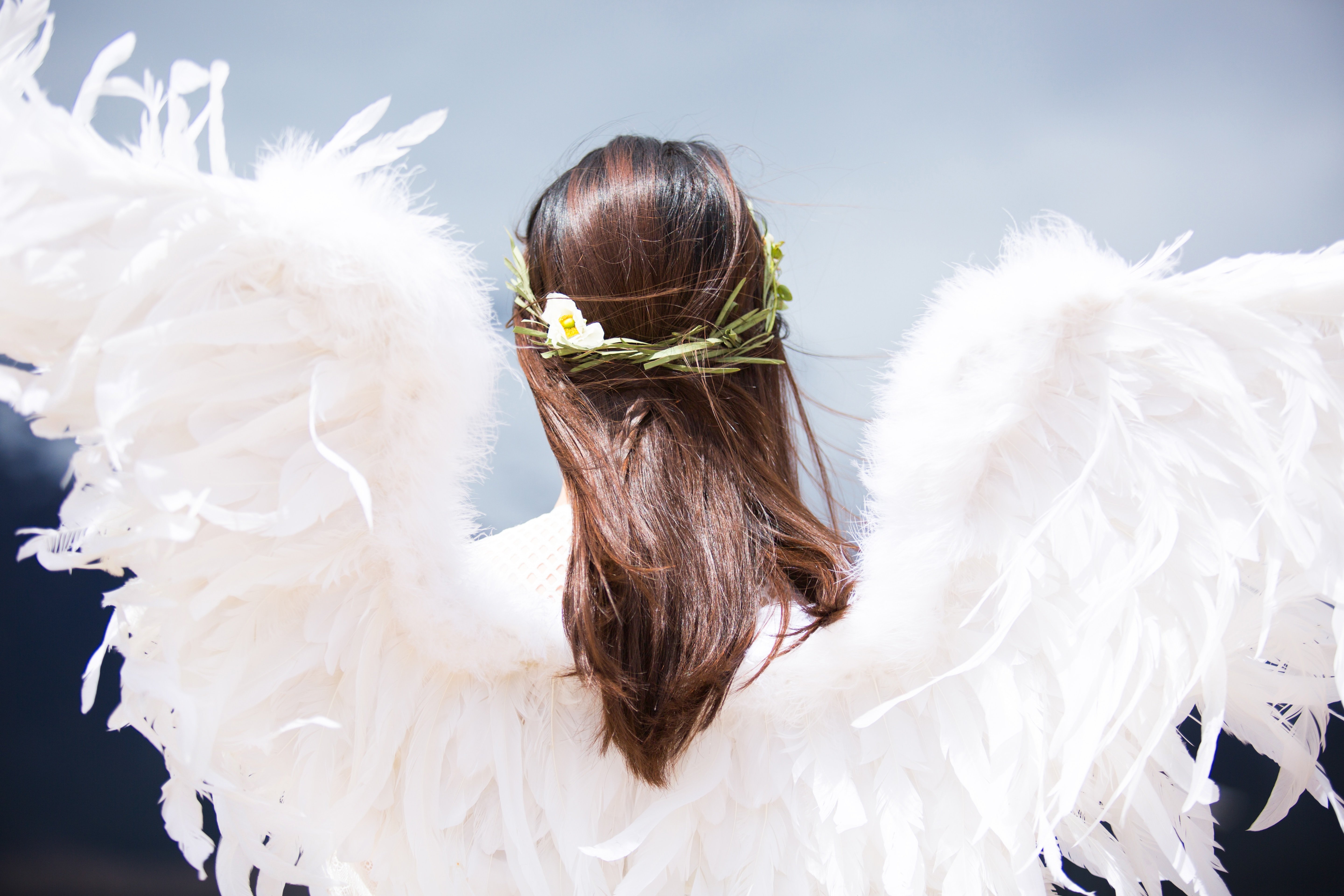 ---
21. BURNING MEMORY
I have a memory from when I was a baby. I have a scar on the back of my right hand, and I always knew it was because I pulled down a hot curling iron by tugging on the power cord when I was a baby. I obviously had no memory of it though.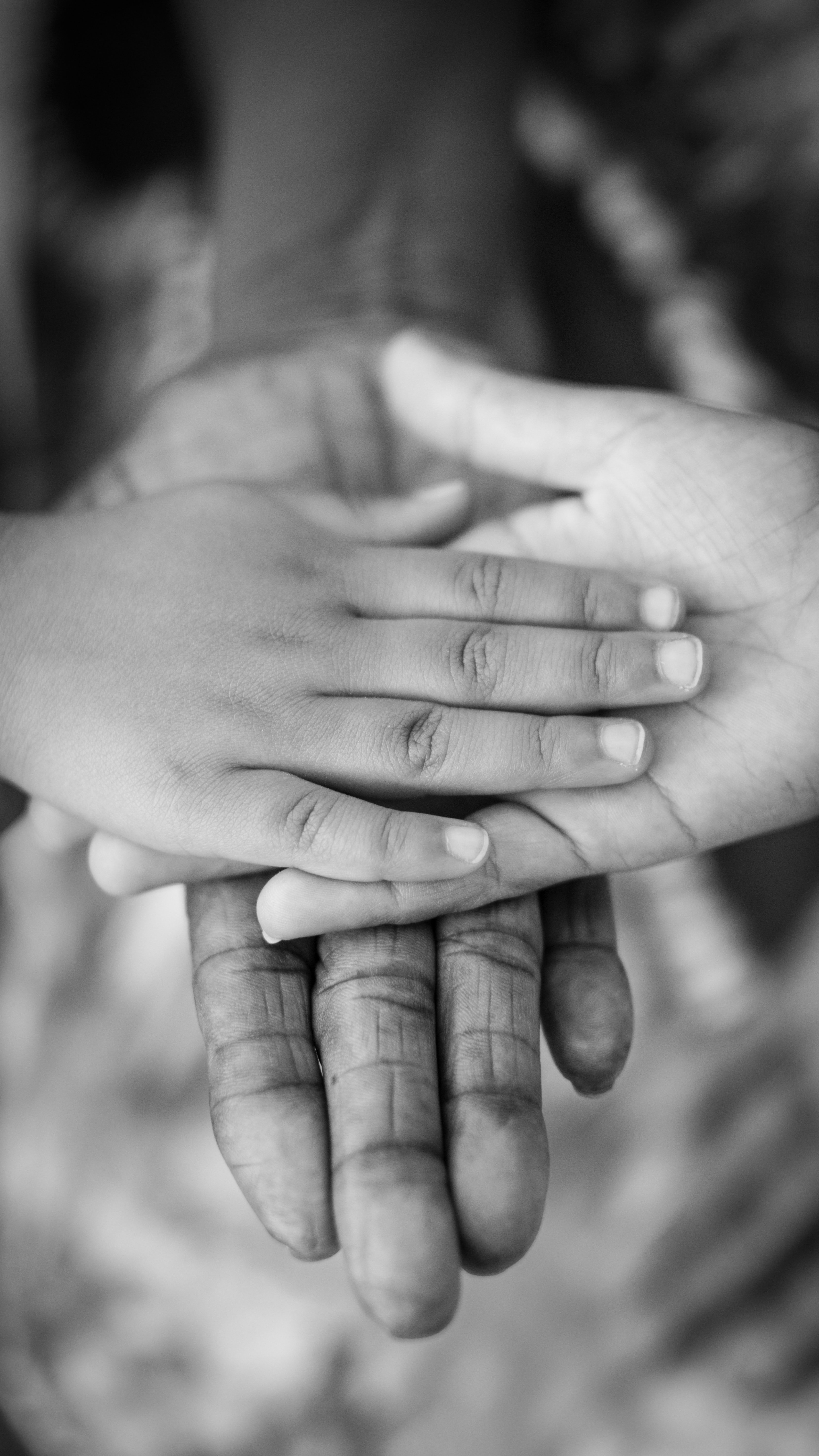 ---
At some point in high school, I developed this "memory" of entering a room, seeing my mom looking at herself in a mirror, watching her place something on a table beside her, and then heading straight for that thing she had just put down.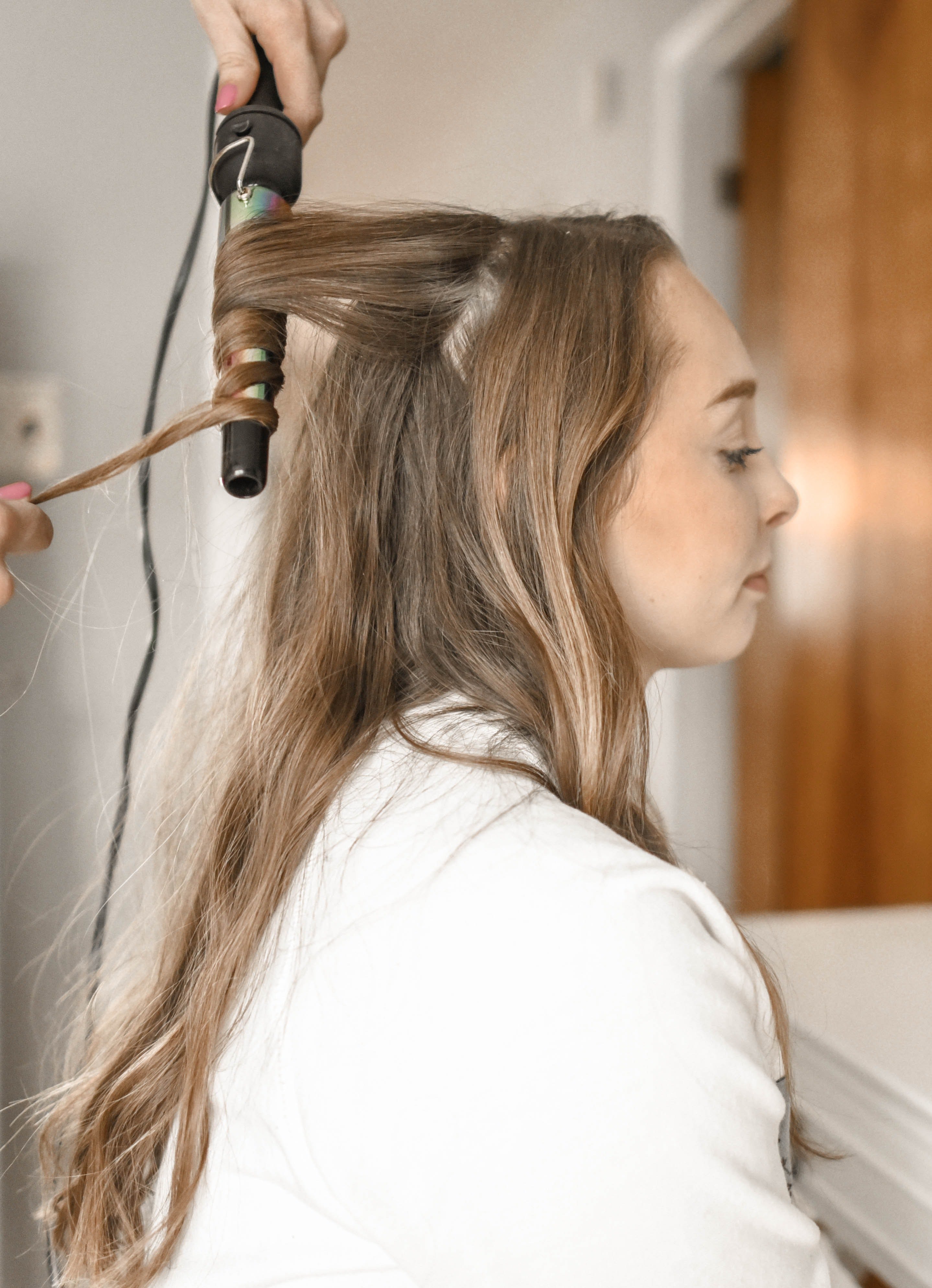 ---
I assumed it was a dream or a false memory because I was so young when it happened, like only around a year old, maybe a few months older. But then I described the dream to my mom. I could tell her the layout of the room, where the bed was, where the mirror was, and exactly where it happened. She confirmed all the details.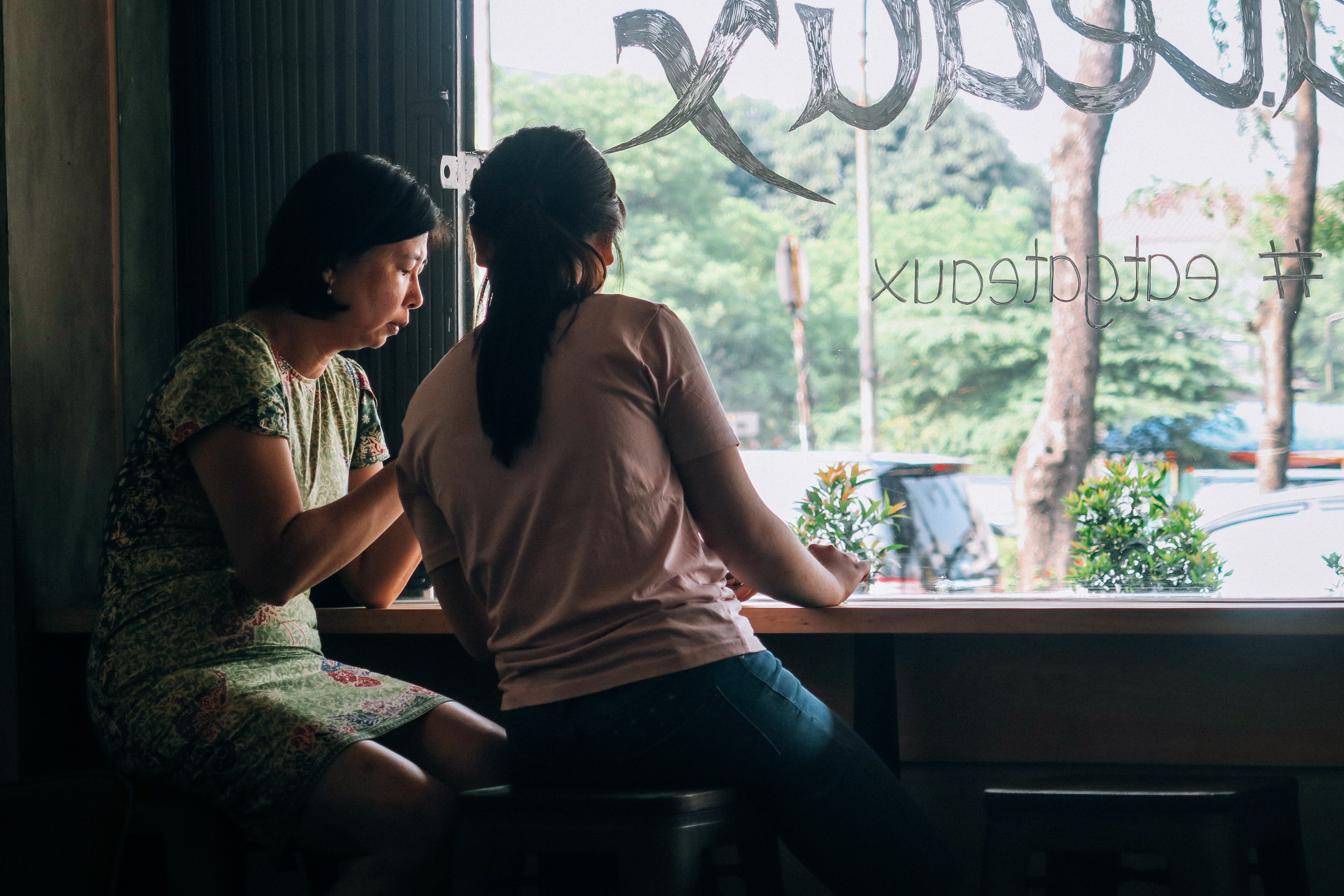 ---
I feel like the memory resurfaced not long after a trip to Mexico when I visited the same house in which the accident happened. During this visit, my uncle was living in the room where it happened, so I never got to see inside. However, I knew it was that room. Visiting the house must have shaken that memory loose.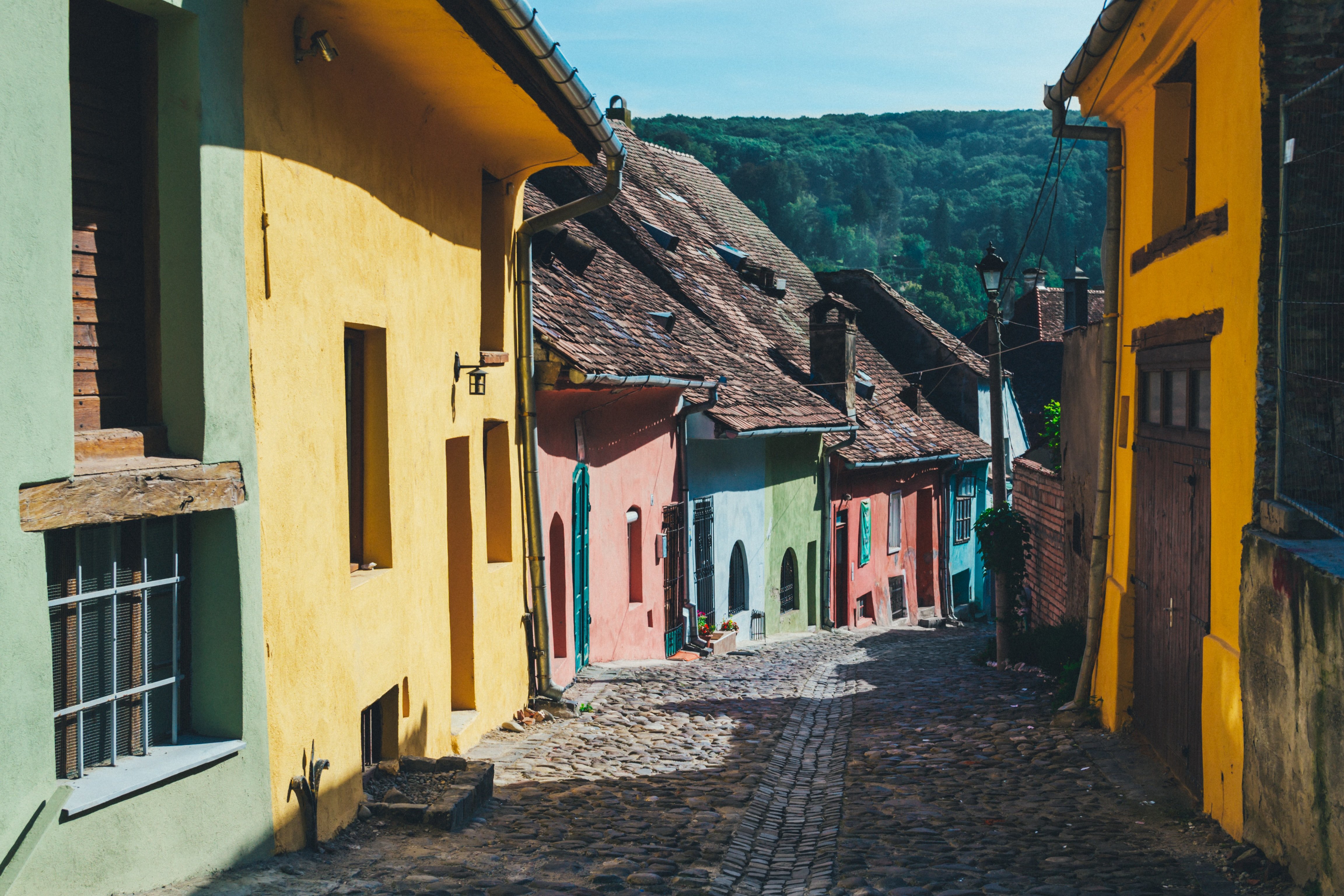 ---
22.  LIGHT UP THE NIGHT
My friends and I used to visit a "haunted" mansion regularly when we were younger, hoping to see something weird. One day we did. It was a really large building, and it was always beyond me why someone would just abandon it and let it rot away.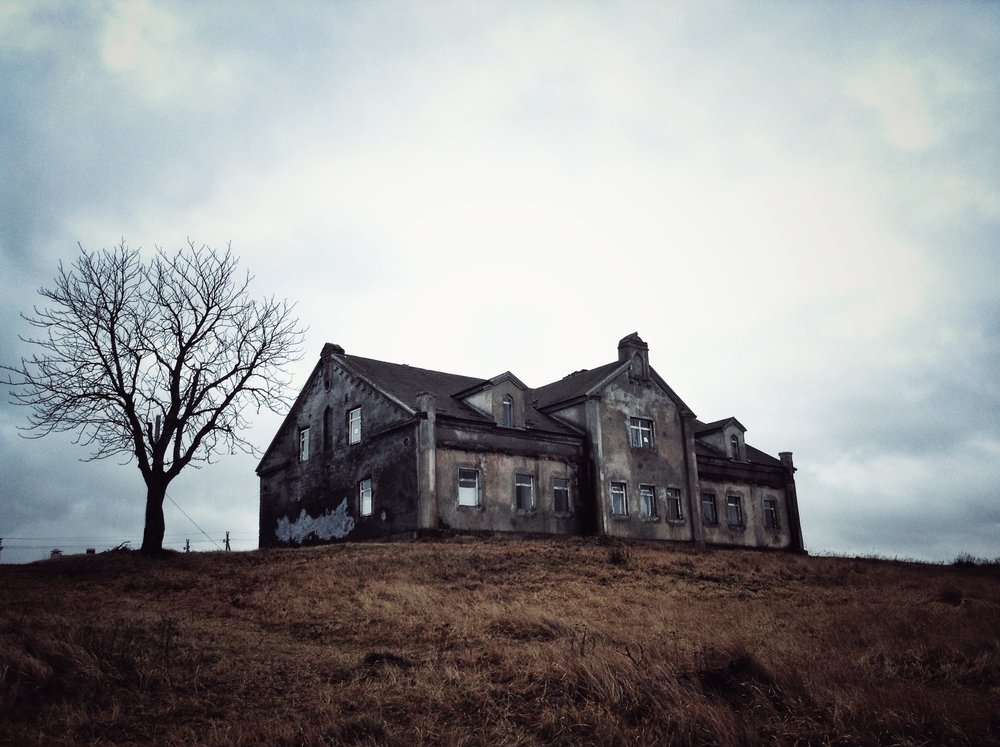 ---
It was always apparent nobody lived there, so we got extremely spooked when the lights went on in every single room. My friends to this day swear they saw a figure running through the building at an incredible pace, not trying to look out the windows but just running really fast.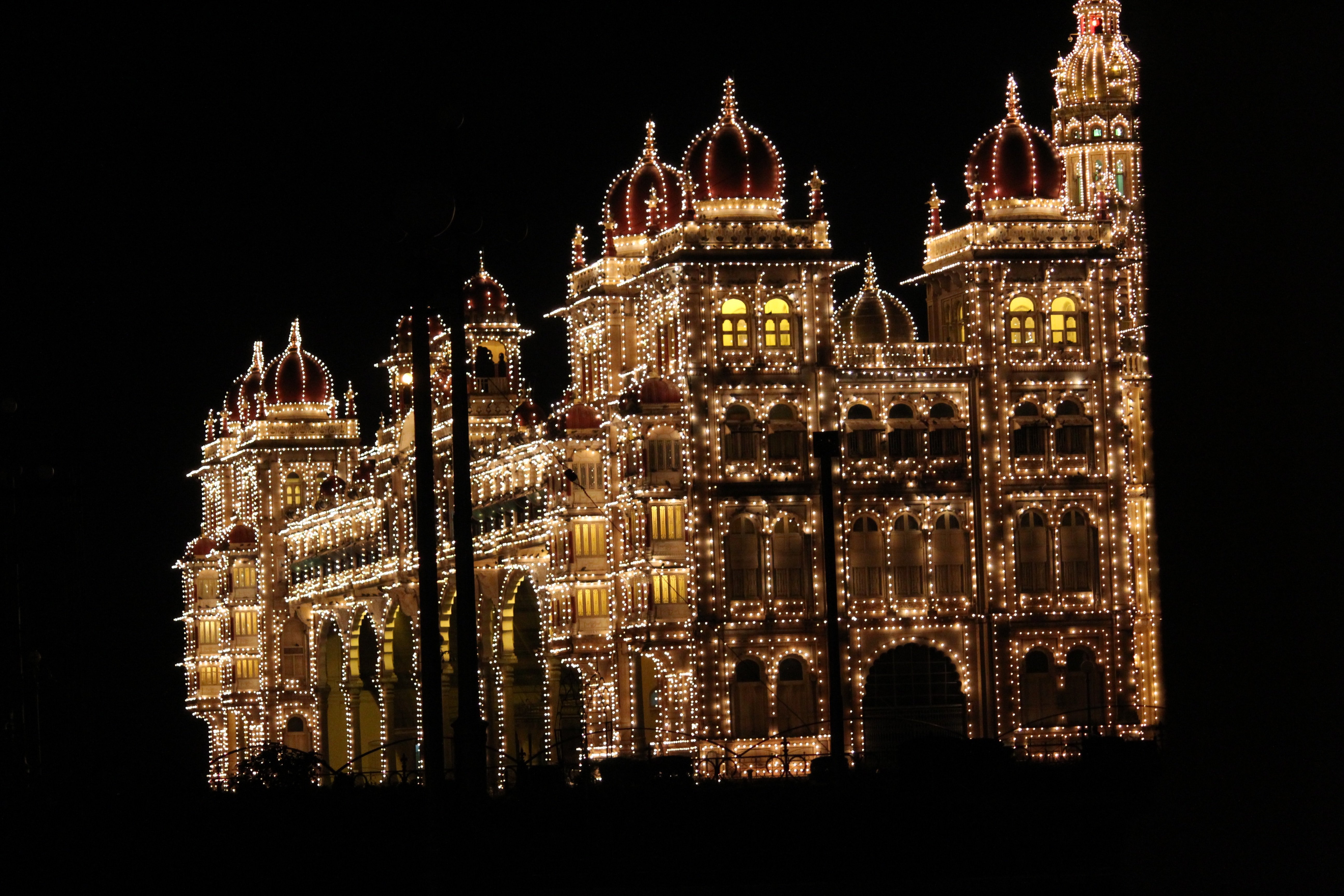 ---
I didn't, nonetheless, the moment they started running I also went full-on "Usain Bolt" mode. Since they still say it's what happened, I don't have any reason to doubt it. So, either we saw something paranormal – or just a hobo that really liked installing light bulbs in an abandoned mansion.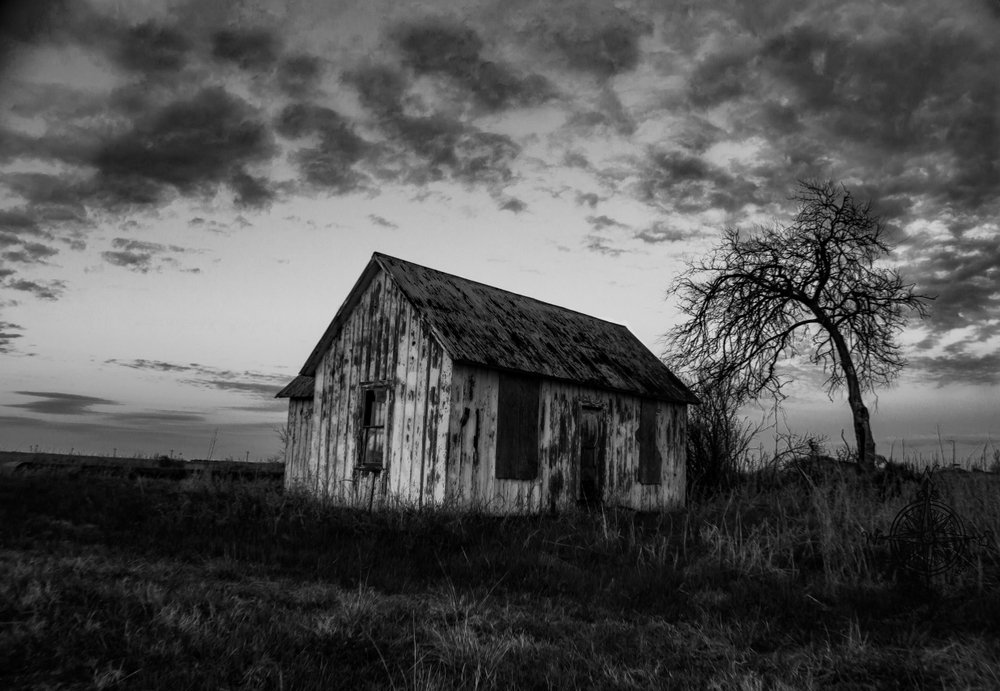 ---
Maybe he liked to run from room to room just to scare people that are watching the building from the outside. Either way, for the rest of my life I for sure won't even remotely go close that building anymore.