Meet 33 Celebrities Who are Absolutely Not the Marrying Kind
There are people out there who are simply NOT the marrying kind. Let's face it - the institution isn't for everybody. Some are better without it - like Leonardo DiCaprio, for example, who seems to have absolutely no plans to walk down the aisle. Oprah has been in a relationship with her partner for many years, and she has no plans of signing a piece of paper. It's interesting that so many stars have chosen to avoid the tradition - so let's find out why! Who knows ... they might even pull a "George Clooney" later and get married after meeting the love of their lives. Wouldn't that be super romantic?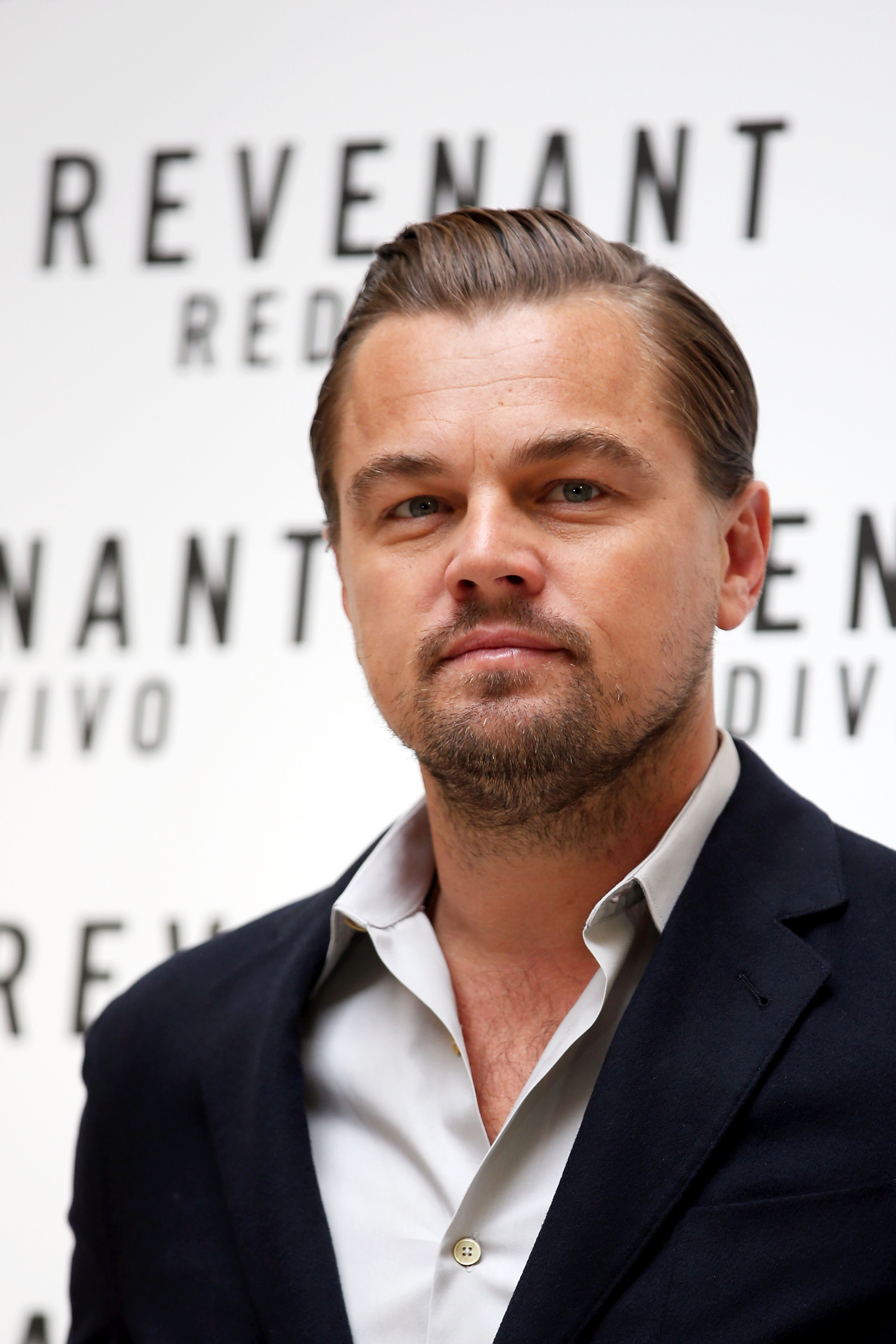 ---
OWEN WILSON
Wilson is a beloved Hollywood actor known for his roles in movies like 'Wedding Crashers', 'Zoolander', 'Marley and Me', and so on. However, no one will "crash" his wedding because Owen has no plans to walk down the aisle. He has dated many celebrities in the past, but he is now focused on raising his kid as a single father.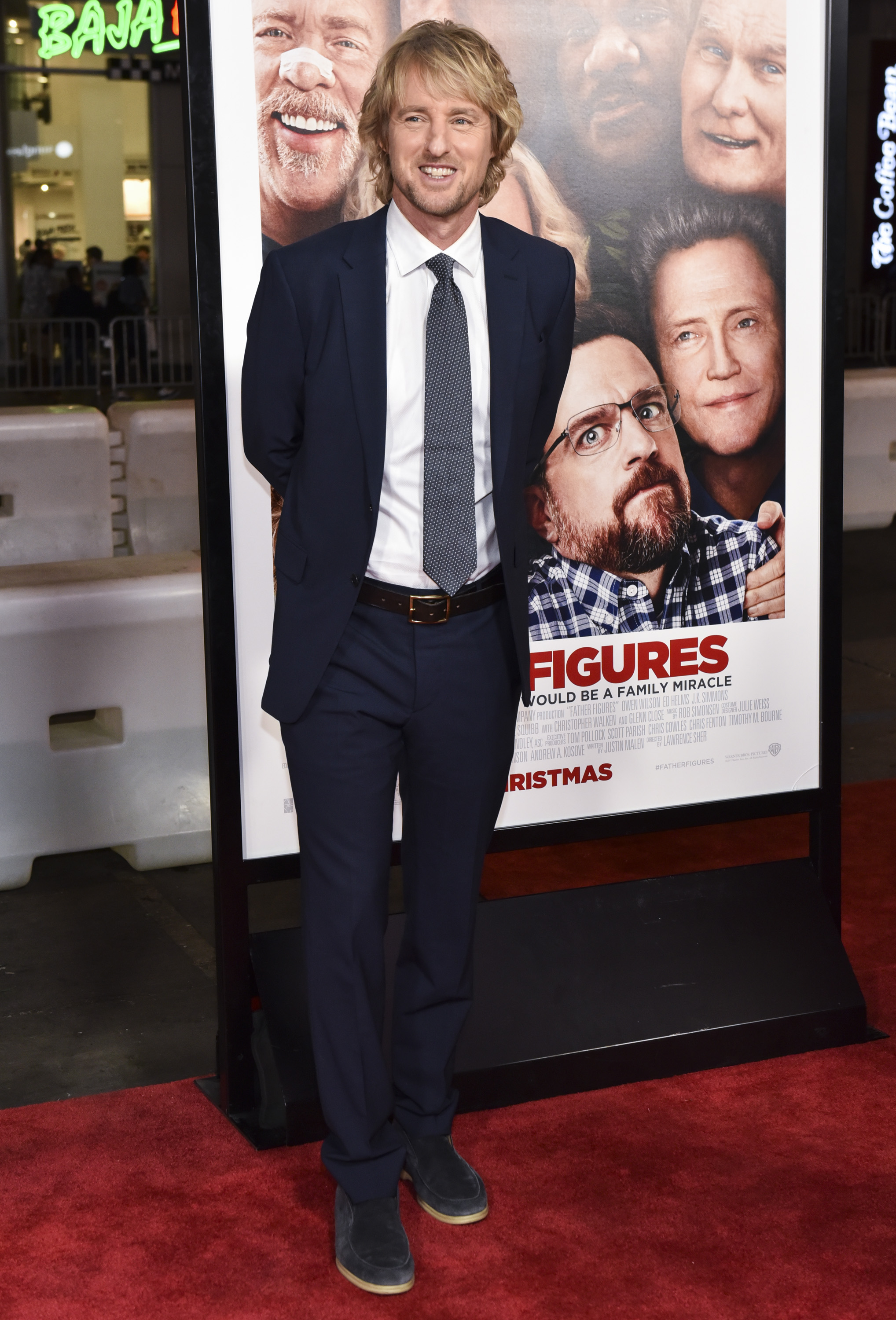 ---
But never say never because love is completely unpredictable. Additionally, Wilson has confessed that he has gotten a lot "more sentimental" now that he is older. So, there is a chance that a lucky lady might attract his attention and earn his devotion enough. Some even wondered if he was interested in Jennifer Aniston while they filmed 'Marley and Me'.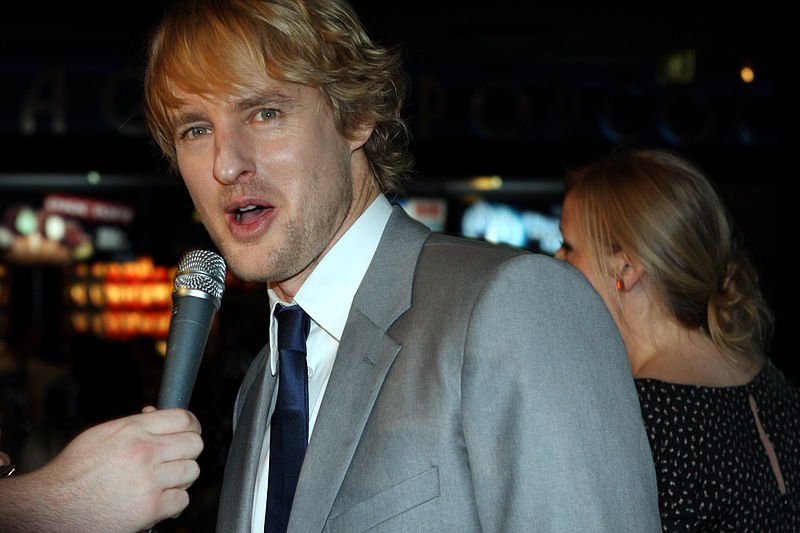 ---
NAOMI WATTS
A lot of fans were completely heartbroken when they heard about Naomi Watts and Live Schreiber's breakup. They were one of the power couples in Hollywood, who graced the red carpet with their two kids while raising them in New York City. Sadly, that's the way life goes, and they separated after 11 years together.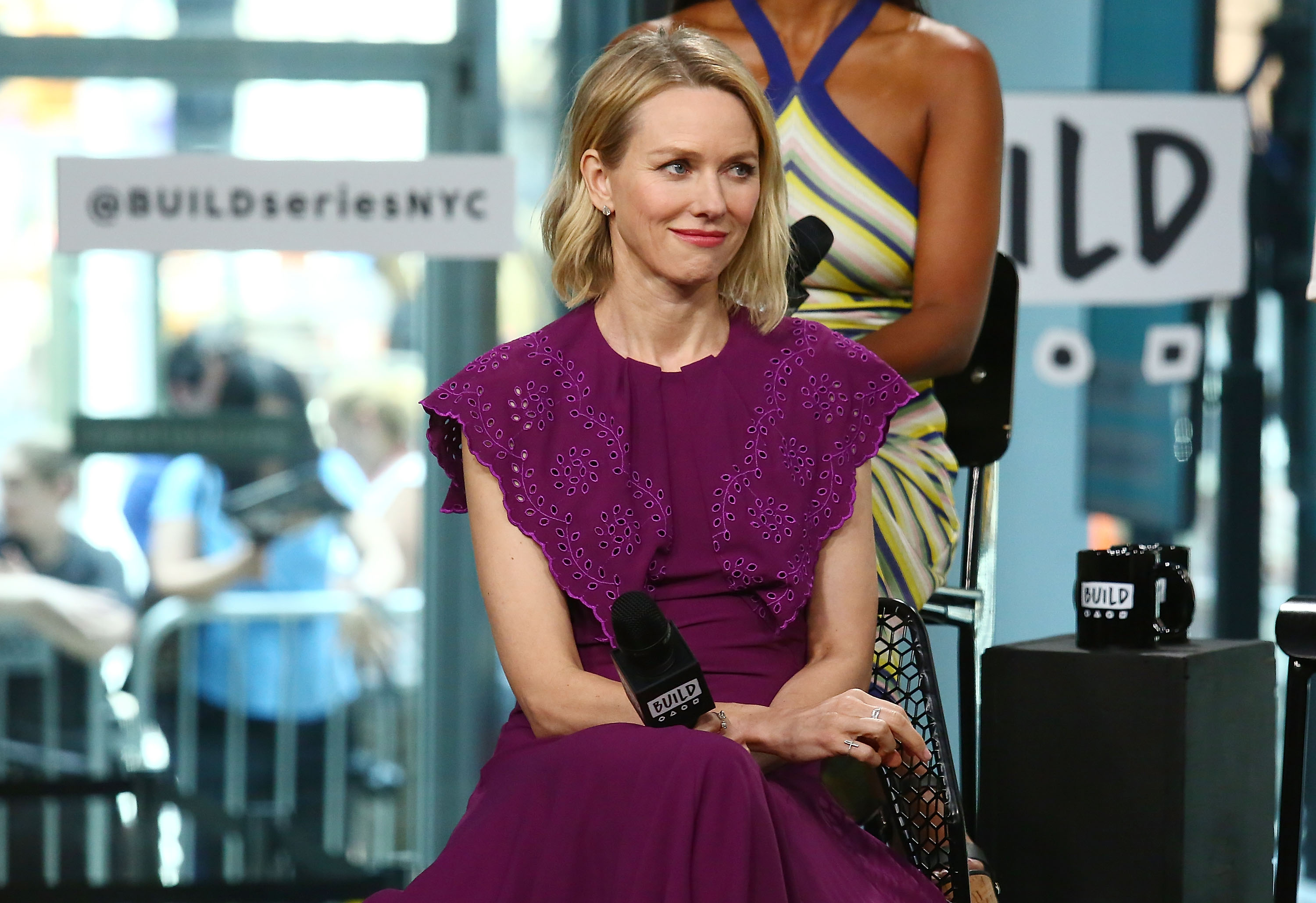 ---
Breakups can be the absolute worst thing ever, but we bet it was a lot easier to handle for the actress and Schreiber since they were never married. Getting a divorce can be painful, especially if you have to deal with lawyers. Nowadays, you don't have to get married to raise children, and luckily, these two are still friendly.
---
DIANE KEATON
Keaton is the poster-woman for single ladies. She is in her 70s and has never walked down the aisle. We would be willing to bet that she is happier than many other women who had to join the 'First Wives Club'. Luckily, she was just acting in that film. 
"I don't think it would have been a good idea for me to have married and I'm really glad I didn't." It's better to know that right away before having a failed relationship.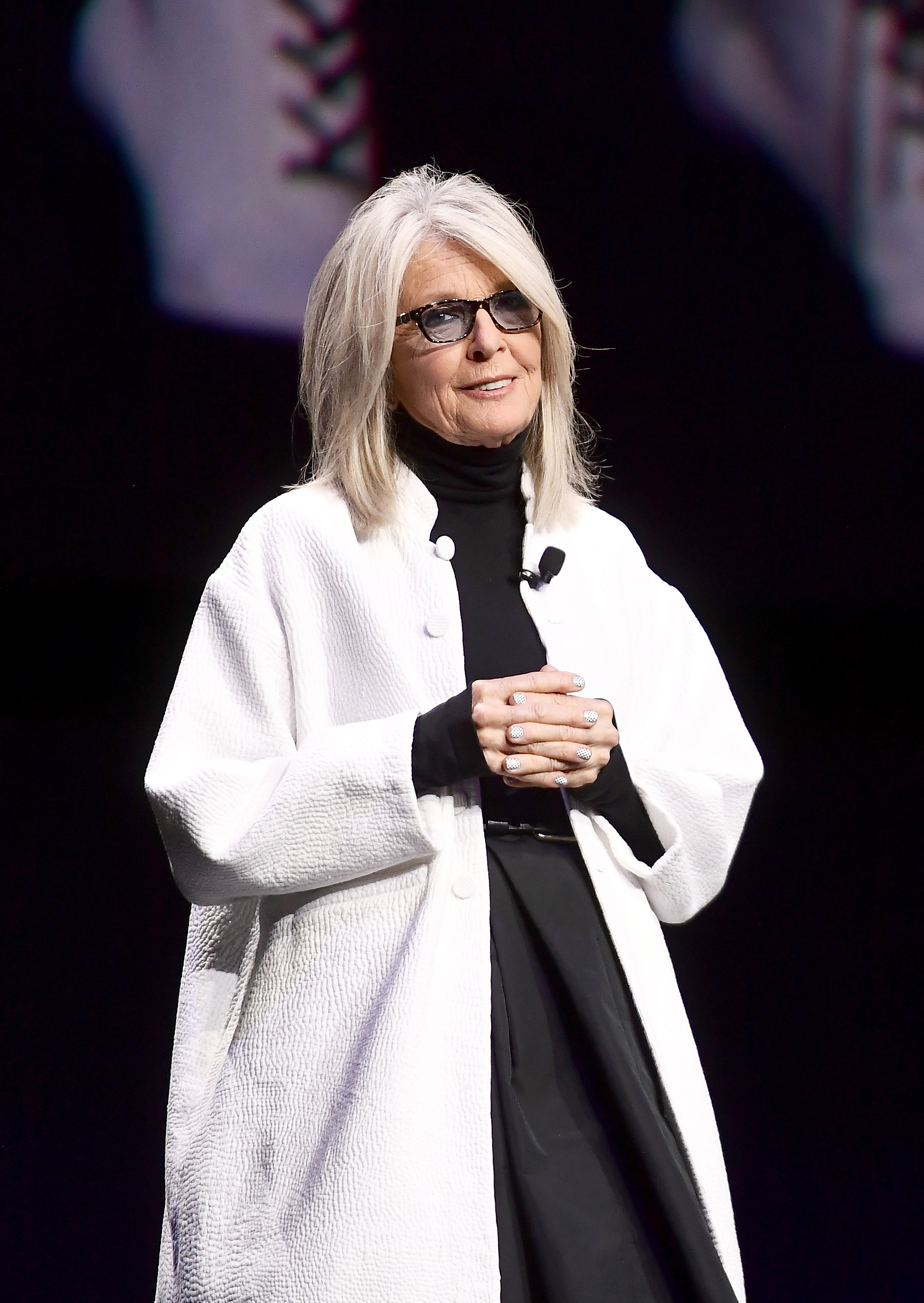 ---
Her career is still going strong, but Diane has also raised two kids and can wear a suit better than any man in the room. The actress dated many high profile men in the past, but her decision to avoid marriage has always been the best for her. Keaton said that she is "an oddball" and has no regrets.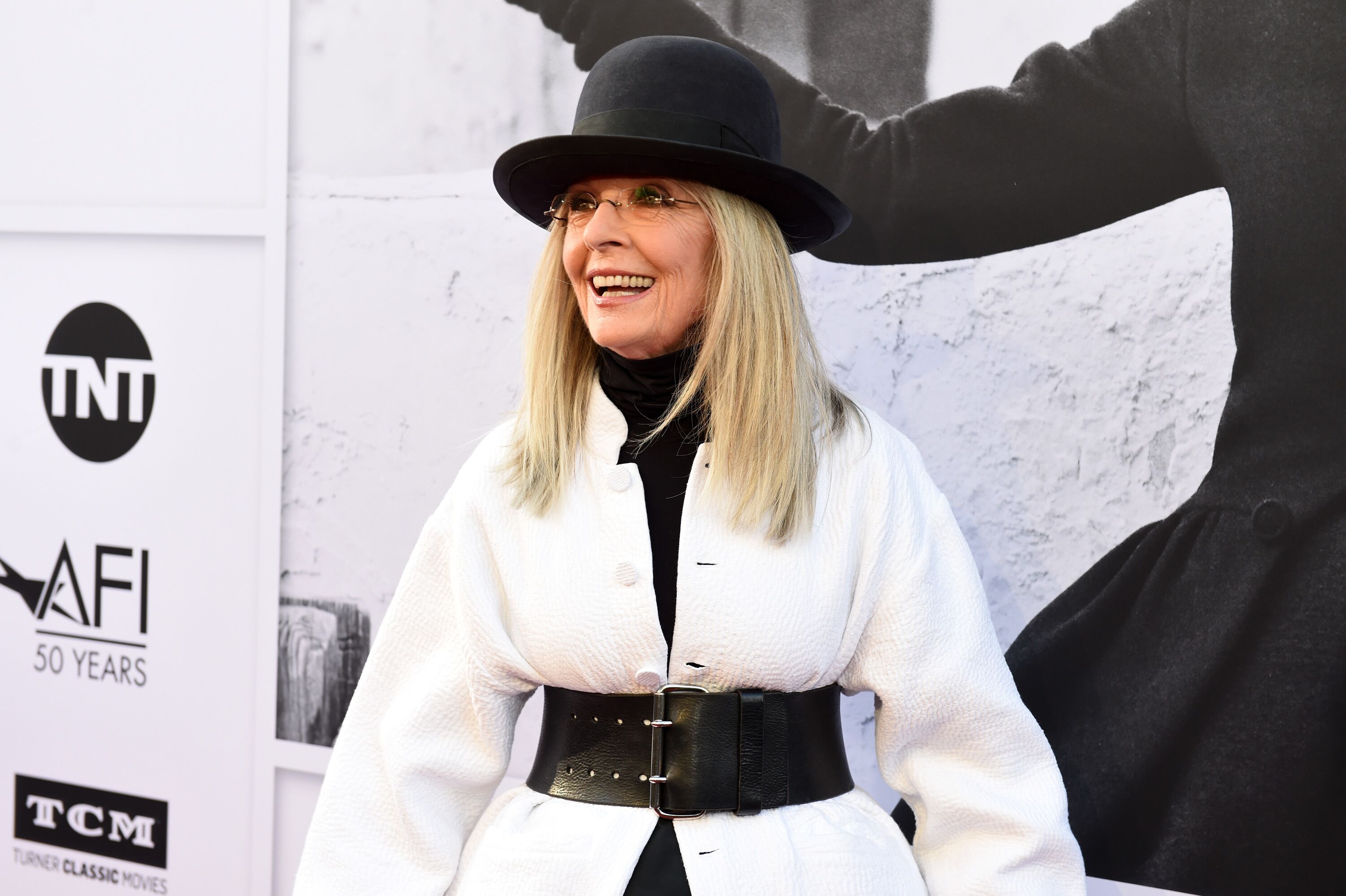 ---
SHAKIRA
You might be surprised to learn that Shakira is not really married, especially because she has been with Gerard Piqué for around ten years. The couple has two children, and they seem completely committed to each other. As long as there is love, a great life together is possible without the paperwork. But, why didn't they take the traditional step?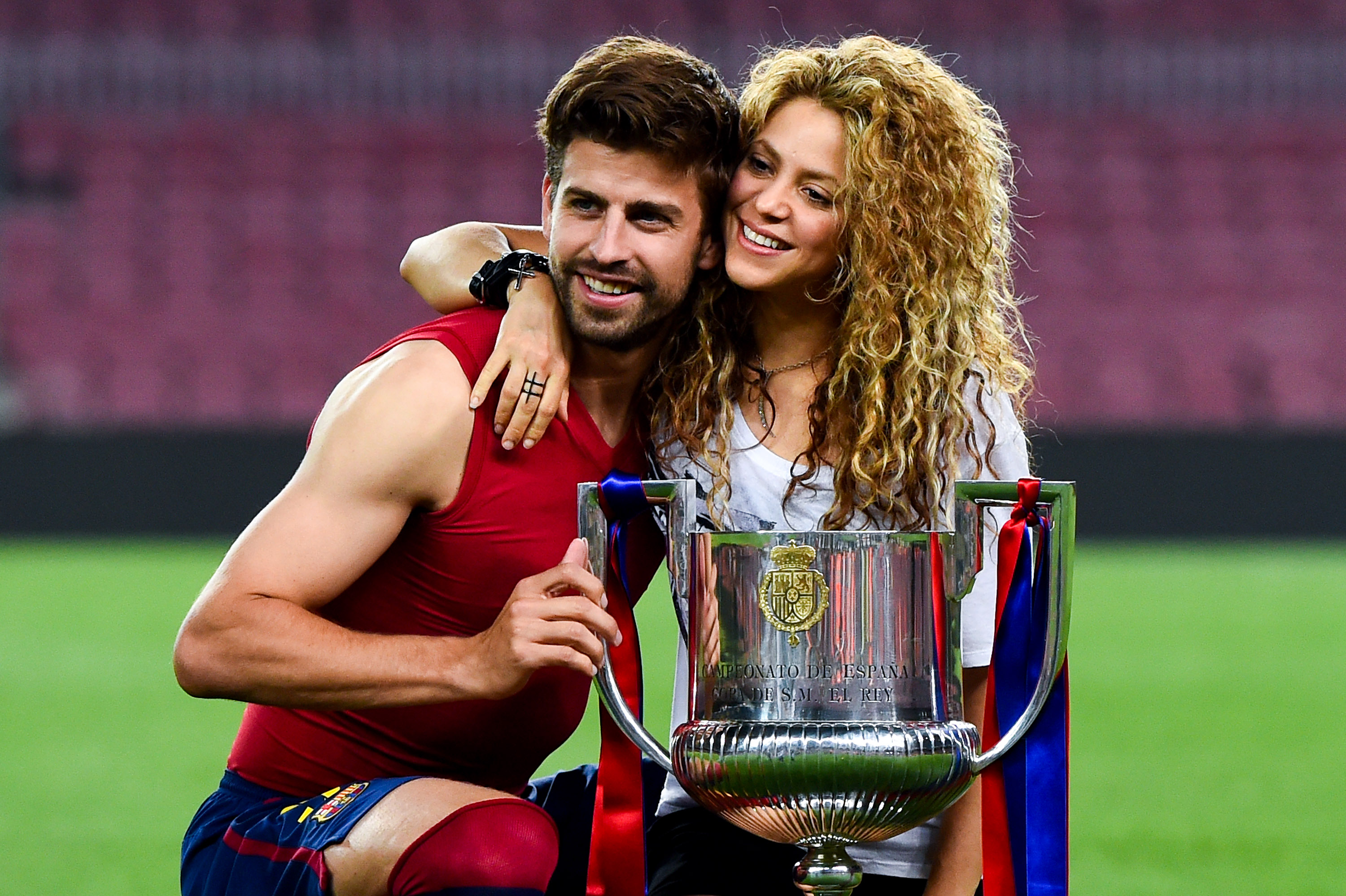 ---
It seems that Shakira believes the line from her song which states "whenever, wherever, they're meant to be together". No party or signature on a paper will negate their feelings for each other. The singer thinks that she is "semi-married". If that's enough for them, then it should be enough for everyone else. After all, her hips don't lie!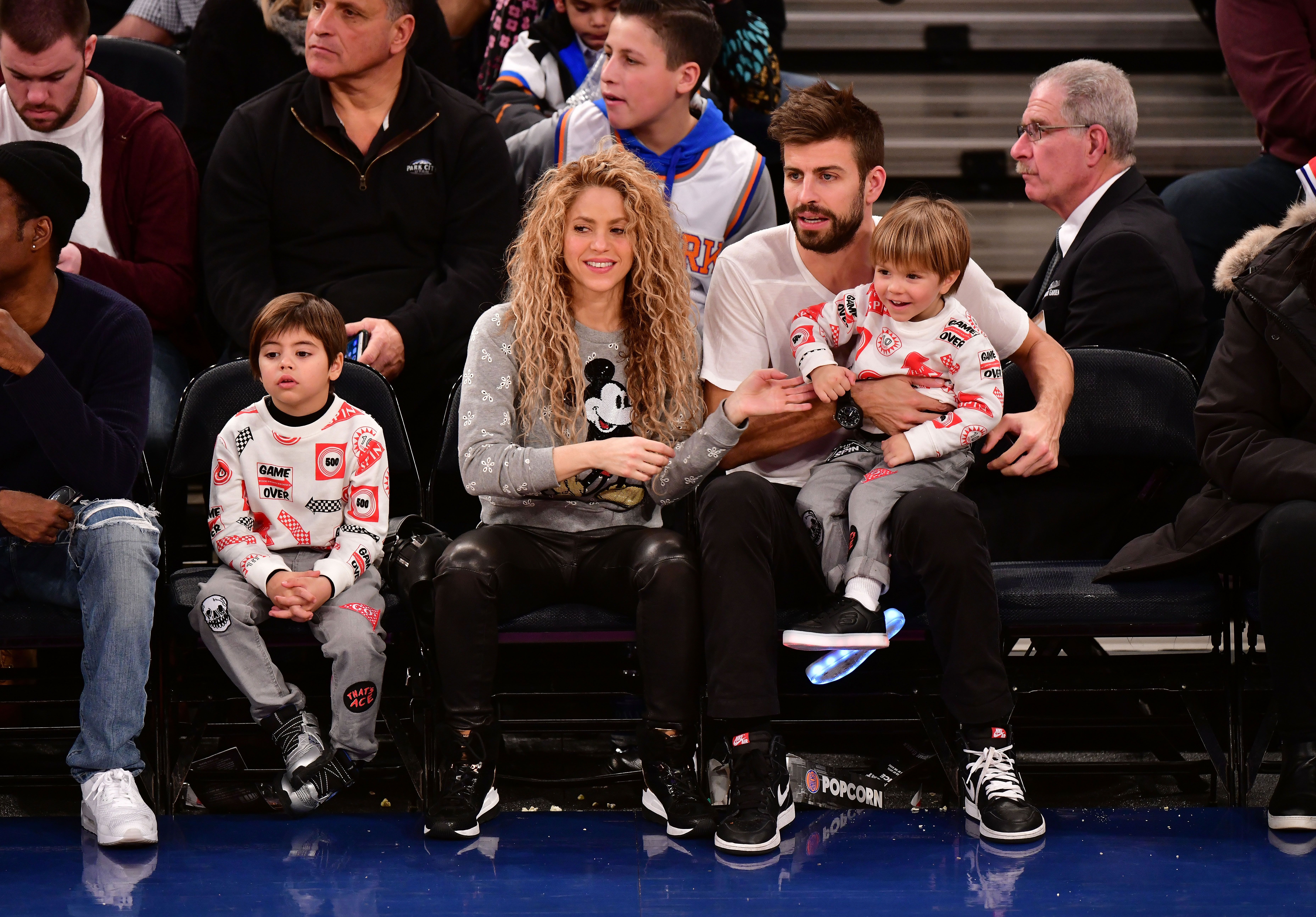 ---
CHARLIZE THERON
The Academy Award-winning actress has had an amazing career in Hollywood and proven that women, especially beautiful ones like her, don't need a man by her side to succeed. She has two children and has been in a committed relationship for a long time. However, marriage might not be in the cards for this actress.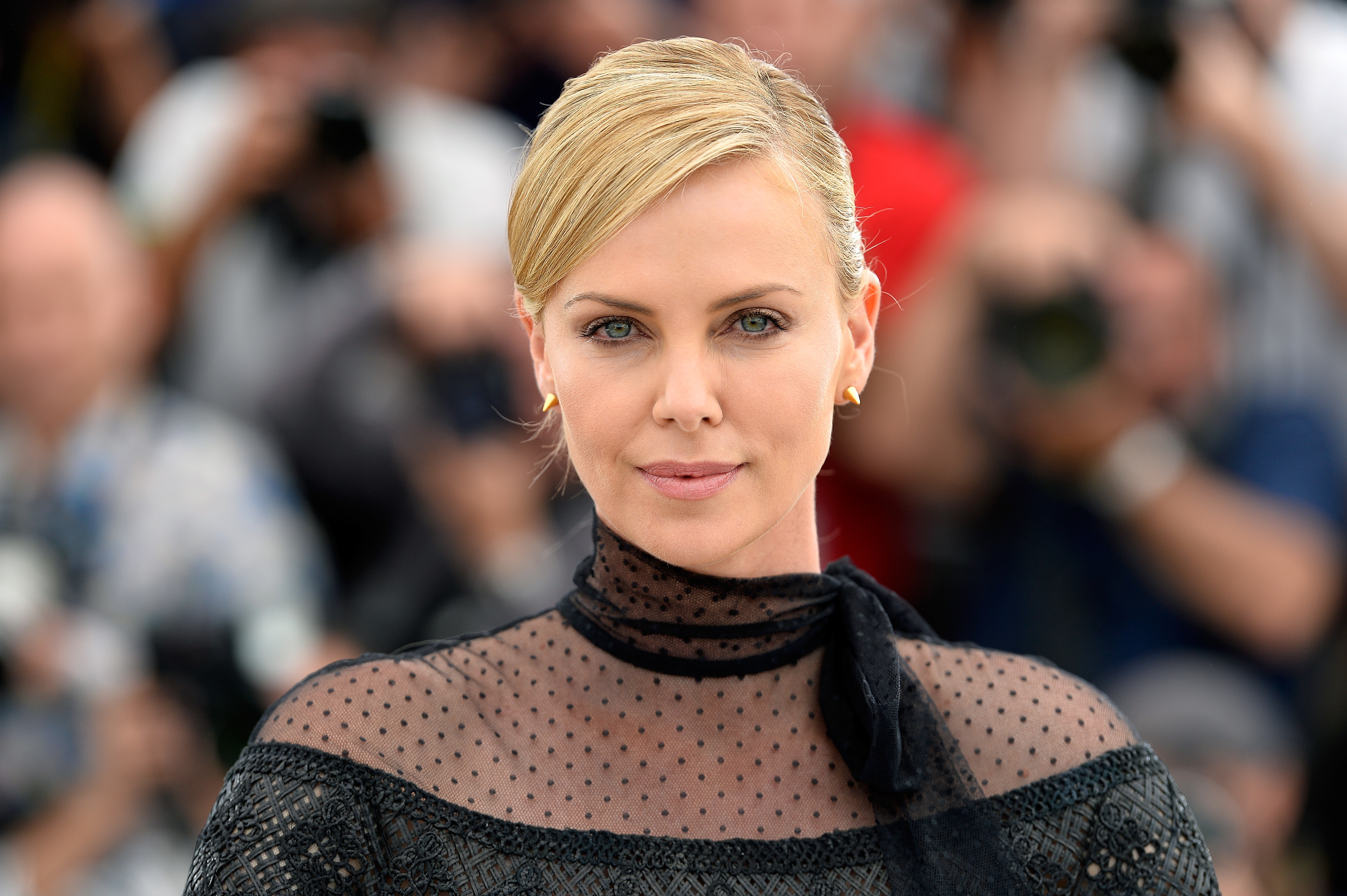 ---
Still, the guy she is dating is the luckiest one in the world. And just like Naomi Watts, Charlize won't have to worry about divorce if something leads to a separation. "I don't need to have a wedding," the actress said. "My heart and my life and how I am with that guy is going to be exactly the same."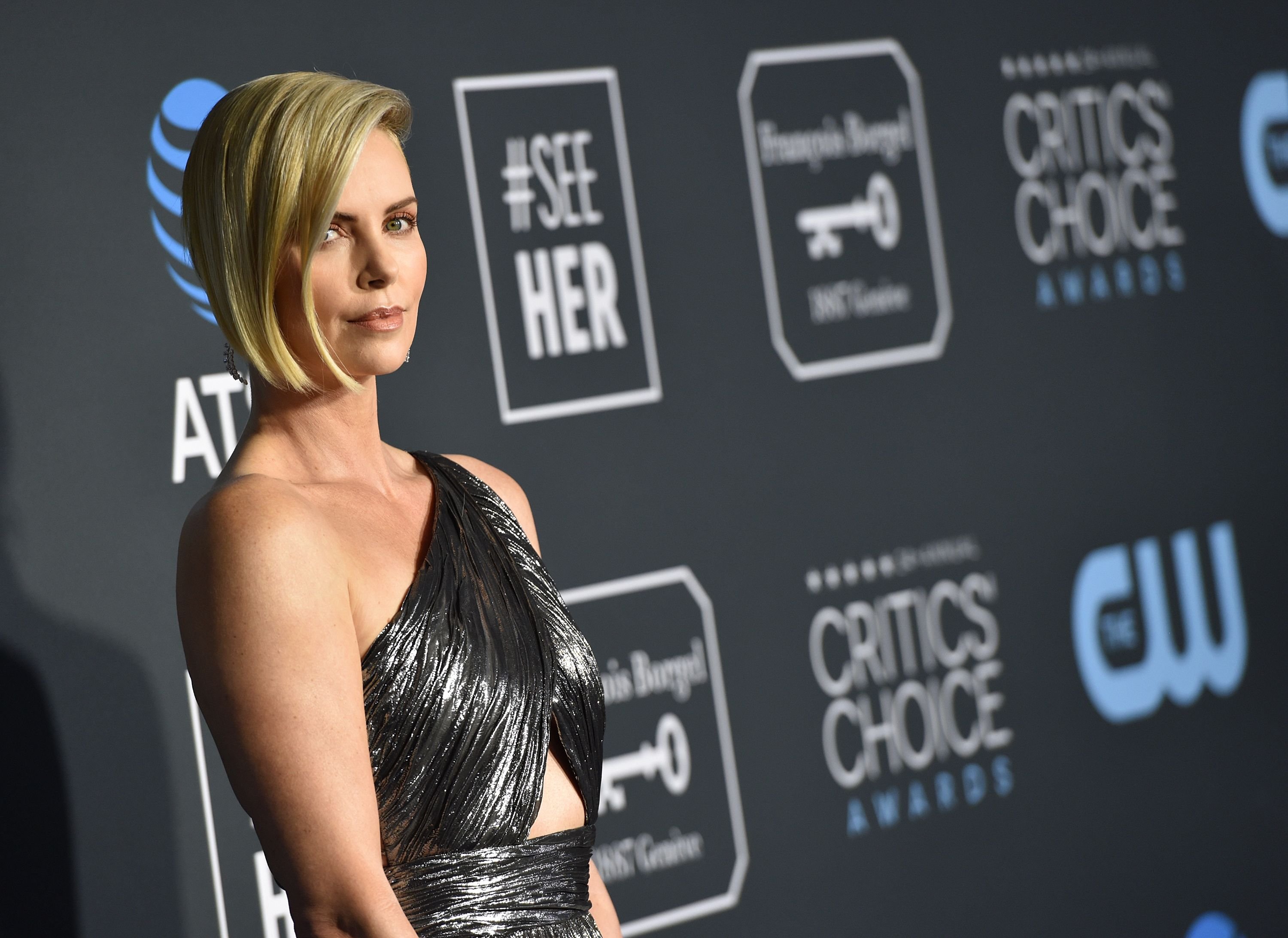 ---
KOURTNEY KARDASHIAN
Single or not at the moment, fans of the reality show 'Keeping up with the Kardashians' probably miss the days when Kourtney was married to Scott Disick. He might be dating another famous lady right now, but they have been the "it" couple on television for nine years. It seems that many people still miss seeing them on screen.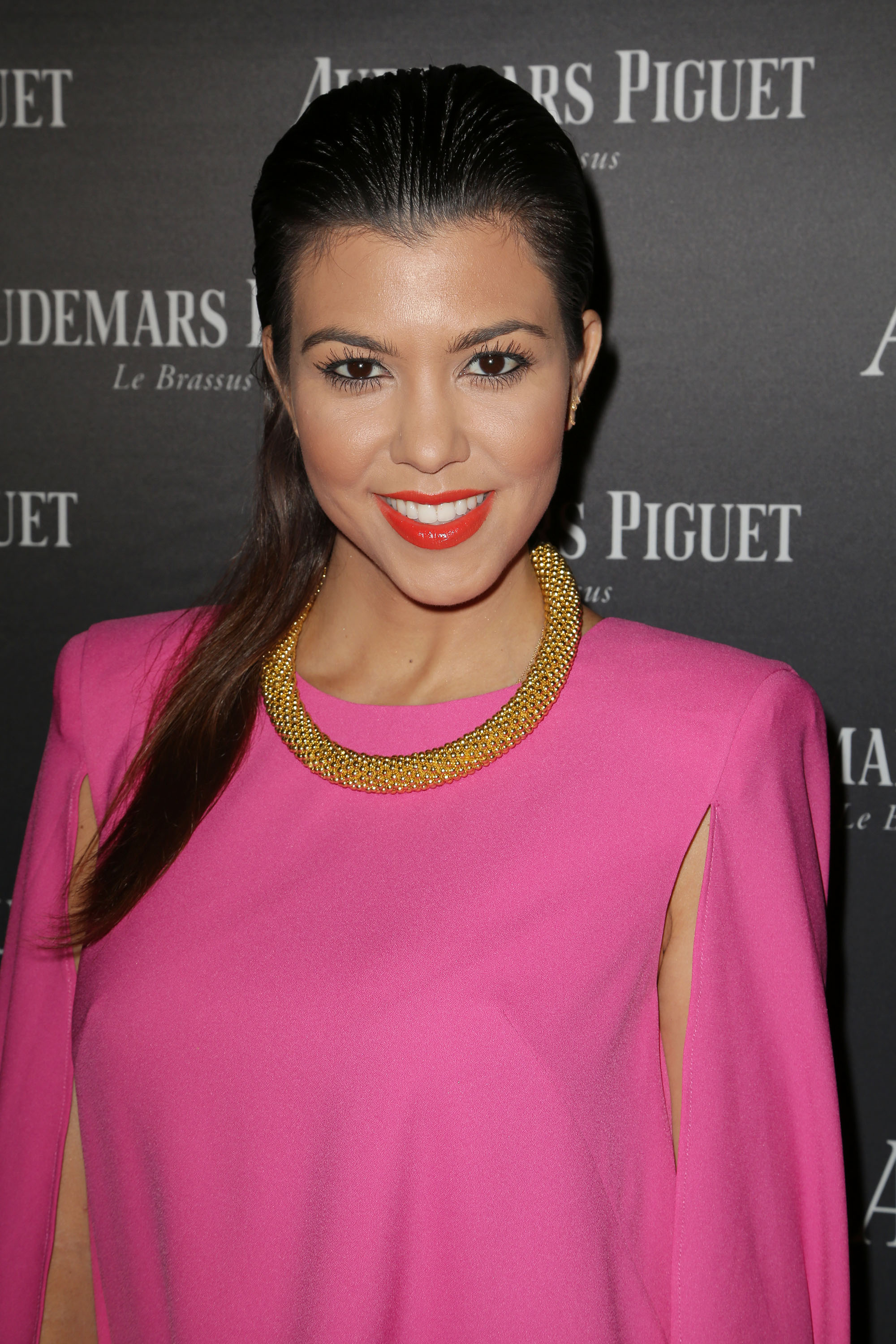 ---
Fortunately, they have managed to raise gorgeous children together. Could they work things out in the future? It's not that likely, although we can still dream about it. If they managed to rekindle their love, the ratings of the show would go up like crazy!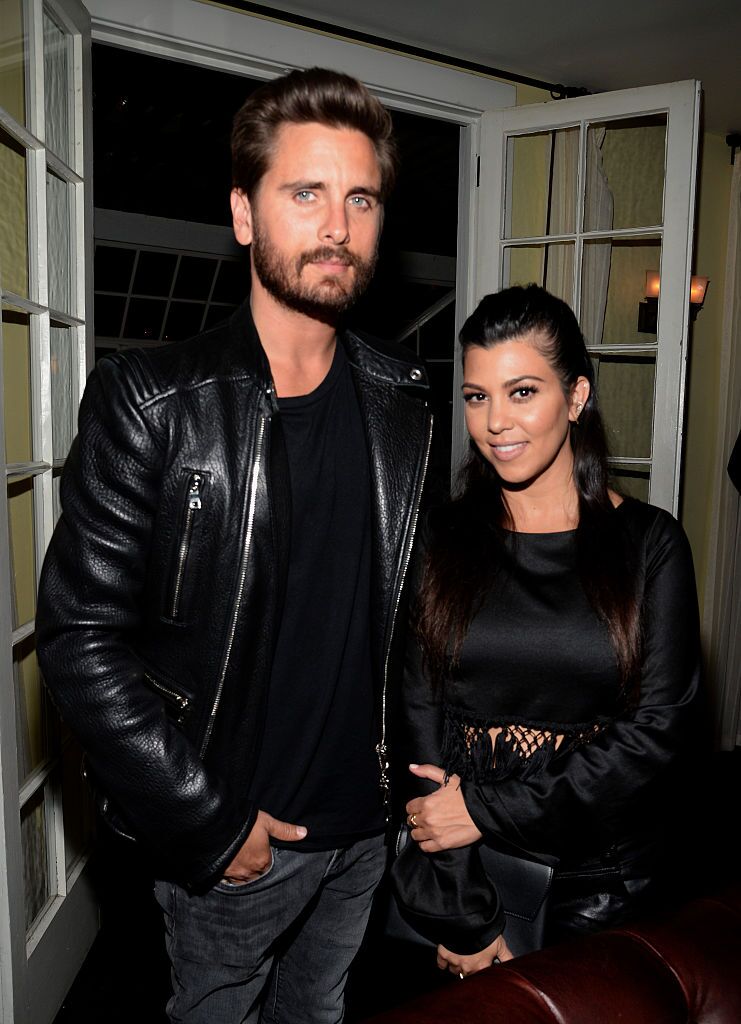 ---
QUEEN LATIFAH
Queen Latifah is the jack of all trades in Hollywood because she can sing, rap, act, and produce. She has been in the industry for decades, but her private life has been kept a secret for the most part. Although fans want to know everything about their favorite celebs, Queen Latifah has managed to separate her career from personal matters.
---
We only know one thing about it: she is not married. Rumors about her romantic situation have been floating around for a long time. However, the actress doesn't volunteer any information and has not been caught red-handed. Would we even know if she walked down the aisle?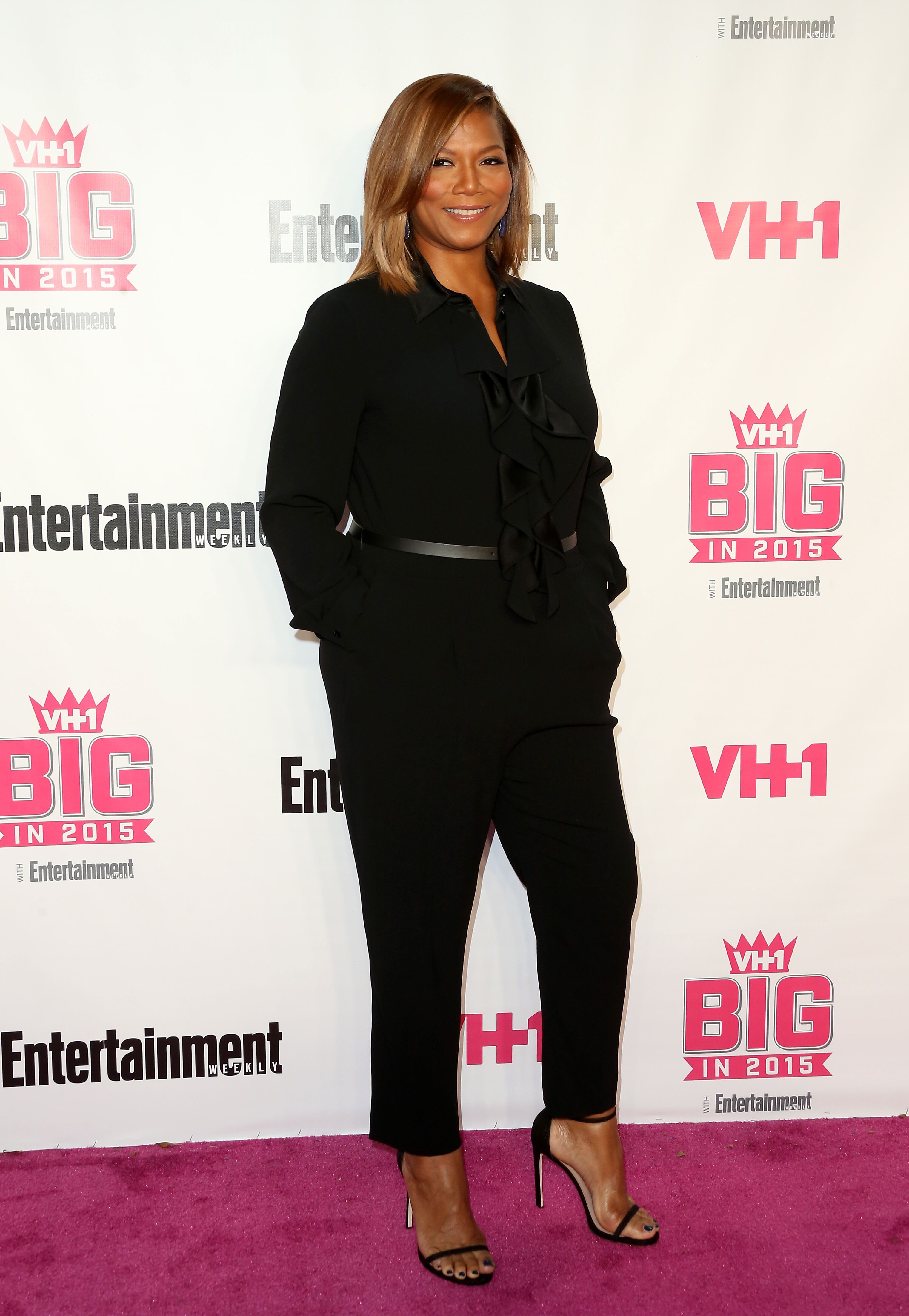 ---
TYRA BANKS
Banks is famous for creating 'America's Next Top Model', and of course, for being one of the world's original supermodels. She also created "the smize" and taught girls that they didn't need to be traditionally beautiful to realize their dreams. You would imagine that such a beautiful soul has already bagged the man of her dreams.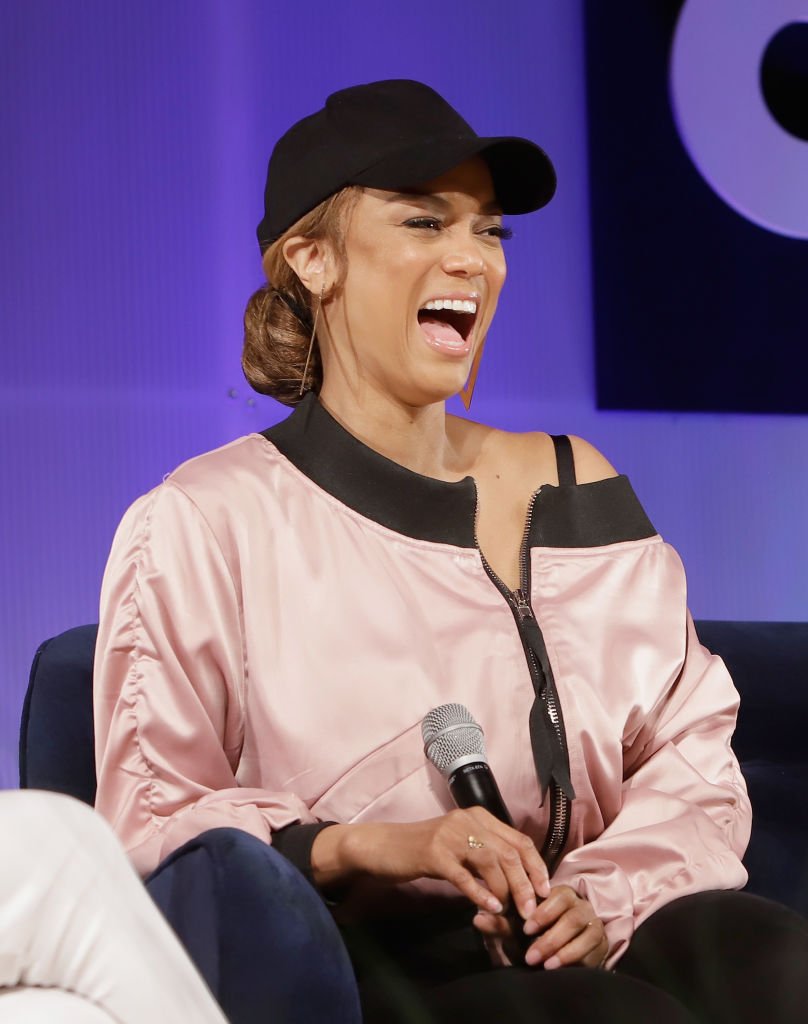 ---
However, Banks is not really interested in getting married. The businesswoman is not waiting around for a man either at all. Tyra once explained that with a successful career and her son, she doesn't need a man at all: "My mom never taught me to be waiting for some prince on a white horse to sweep me off my feet."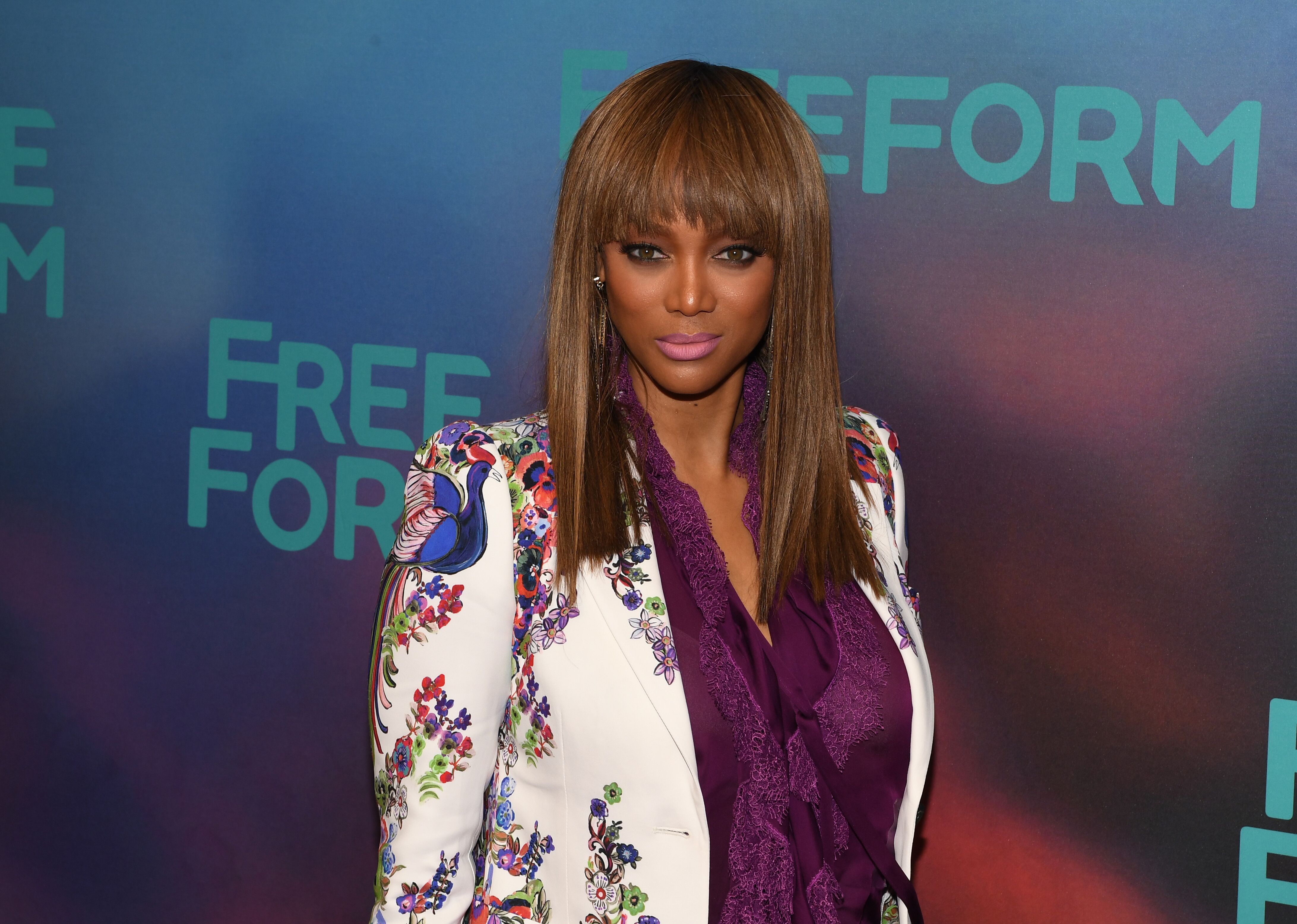 ---
JOHN CUSACK
Cusack might have played some of Hollywood's most dreamy men like Lloyd Dobler in 'Say Anything', Rob Gordon in 'High Fidelity', and of course, Jonathan Trager in 'Serendipity', but the actor hasn't experienced one of those romantic moments in real life. At least, not ones that lead to walking down the aisle.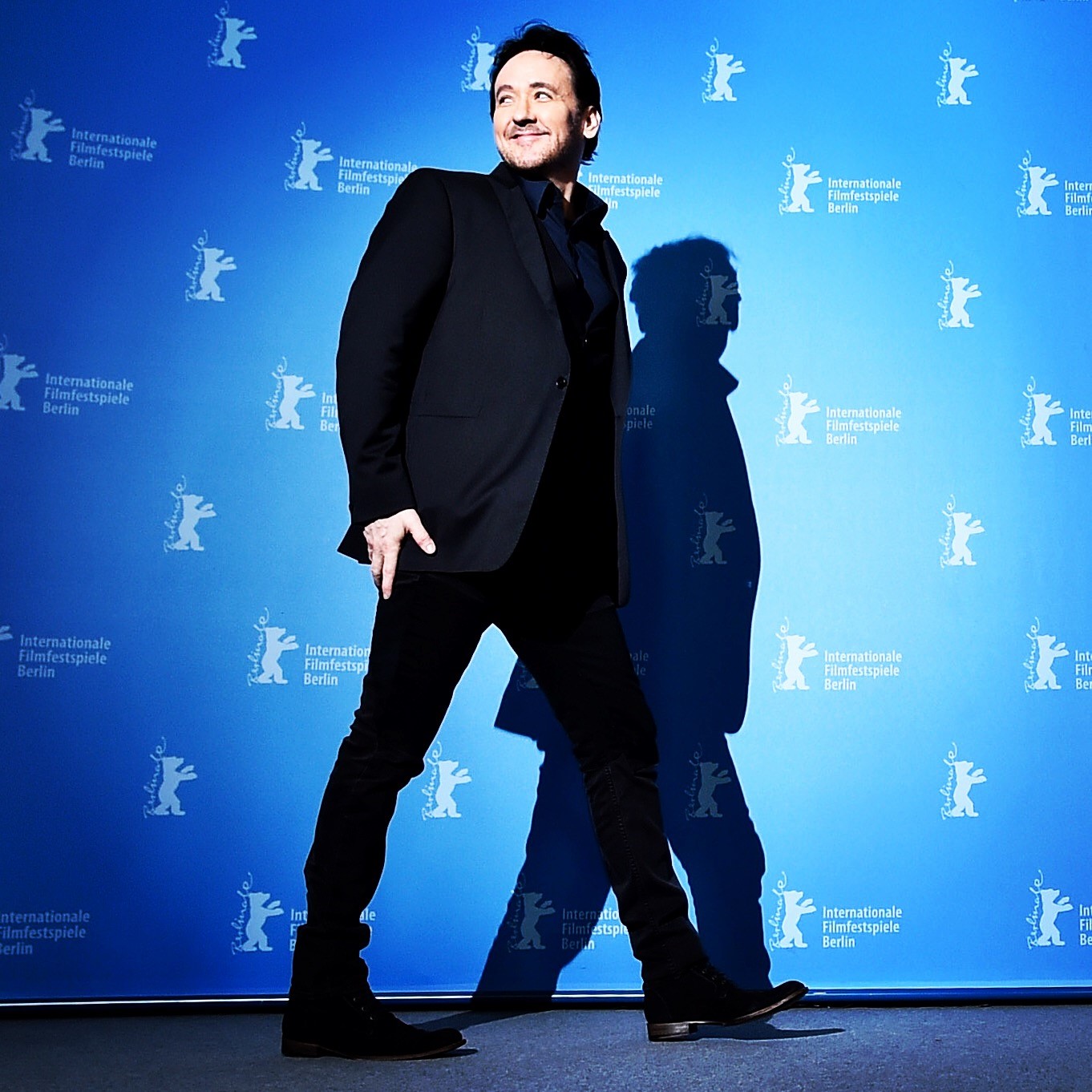 ---
It's hard to say if John is actually looking for his ideal partner or just waiting for things to go with the flow. His personal life is kept far away from the public, but if he can play those characters in movies, Cusack might actually be that romantic as well. In the meantime, we can still swoon with his films.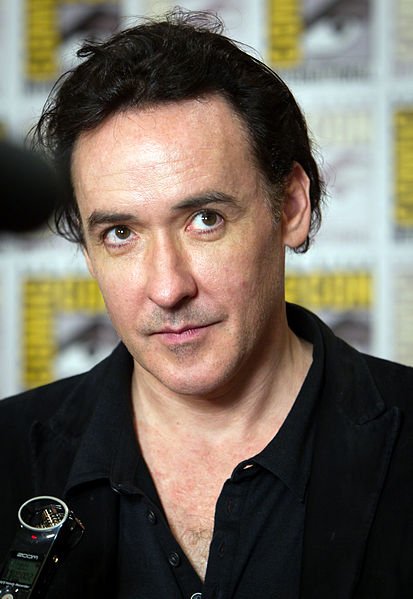 ---
SARAH SILVERMAN
Comedienne Sarah Silverman has clearly explained why she doesn't want to get married at all, and those times, she was not joking at all. Silverman thinks that long term relationships can be wonderful, but walking down the aisle in a wedding is the "worst idea ever". In 2014, she even called the practice "barbaric".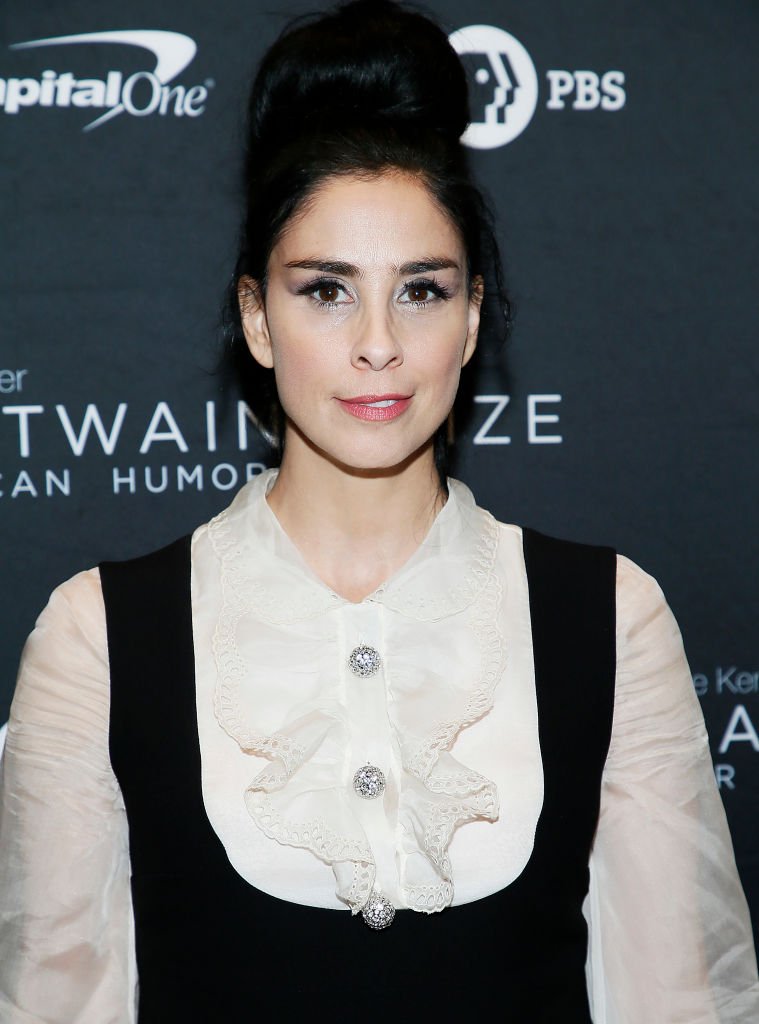 ---
She went on to say, "Why would I want the government involved in my love life?" Of course, the comedienne clarified that she doesn't care if others get married or not, and Sarah will attend a wedding if invited. But, wants people to stop asking when her time will come because it's not coming at all.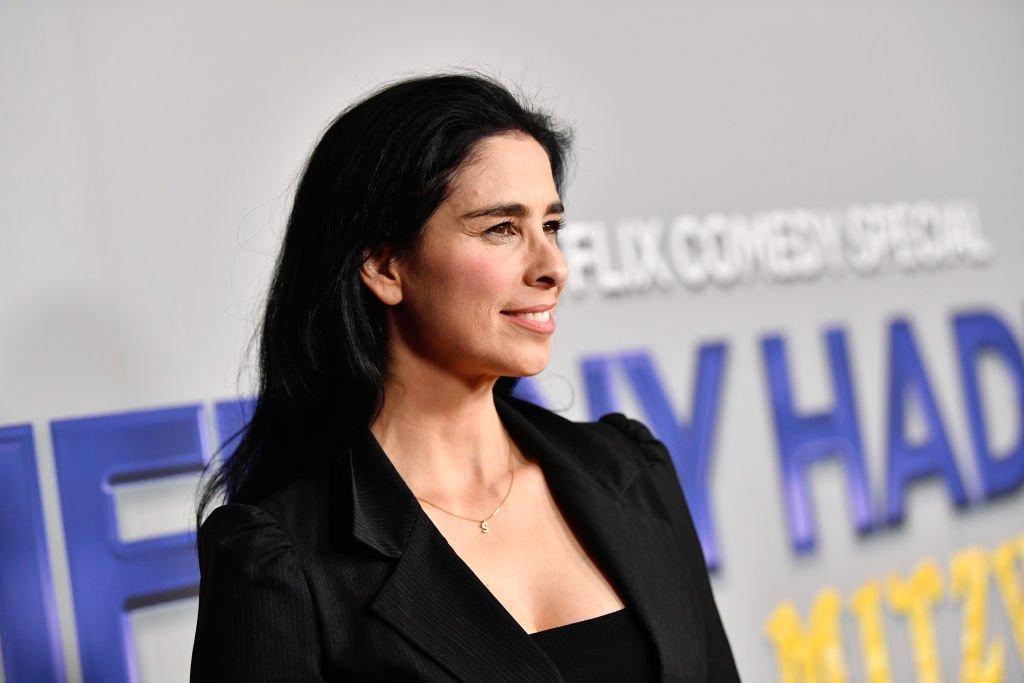 ---
LEONARDO DICAPRIO
It's no secret - the entire world loves this actor. He's played some of the most amazing roles in Hollywood and recently appeared in another one of Quentin Tarantino's work, 'Once Upon A Time In Hollywood'. We hope he never changes, honestly. When it comes to love, DiCaprio is notoriously known for dating the most beautiful models in the world.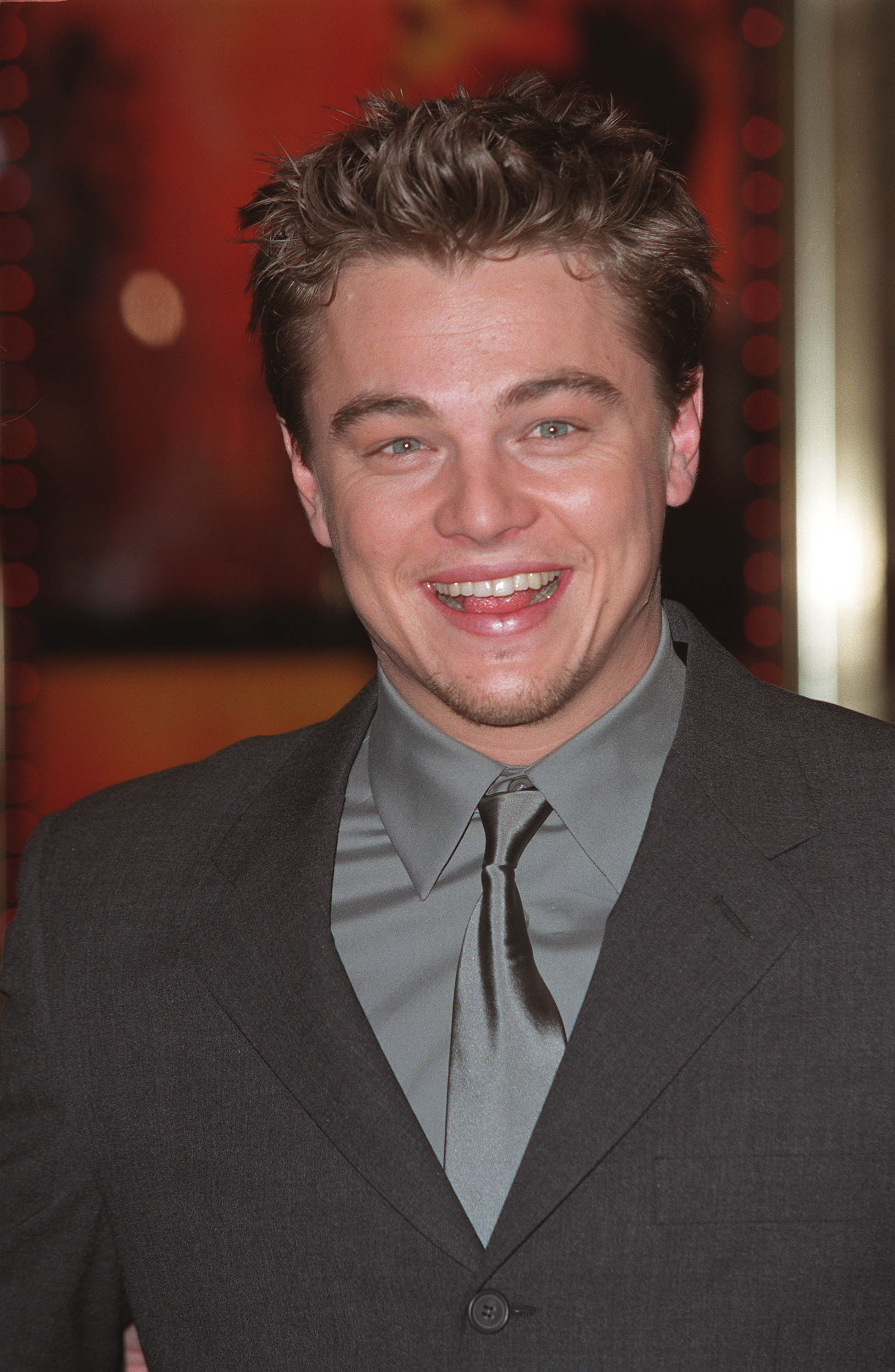 ---
So many Hollywood couples end up getting divorced, and Leo has decided to avoid all the hassle. Life is just too short to court even more problems. But, that doesn't mean that the actor is single. He keeps his dating life pretty public, which is great for us. Will the heartthrob ever give up the bachelor life, though? Who knows ...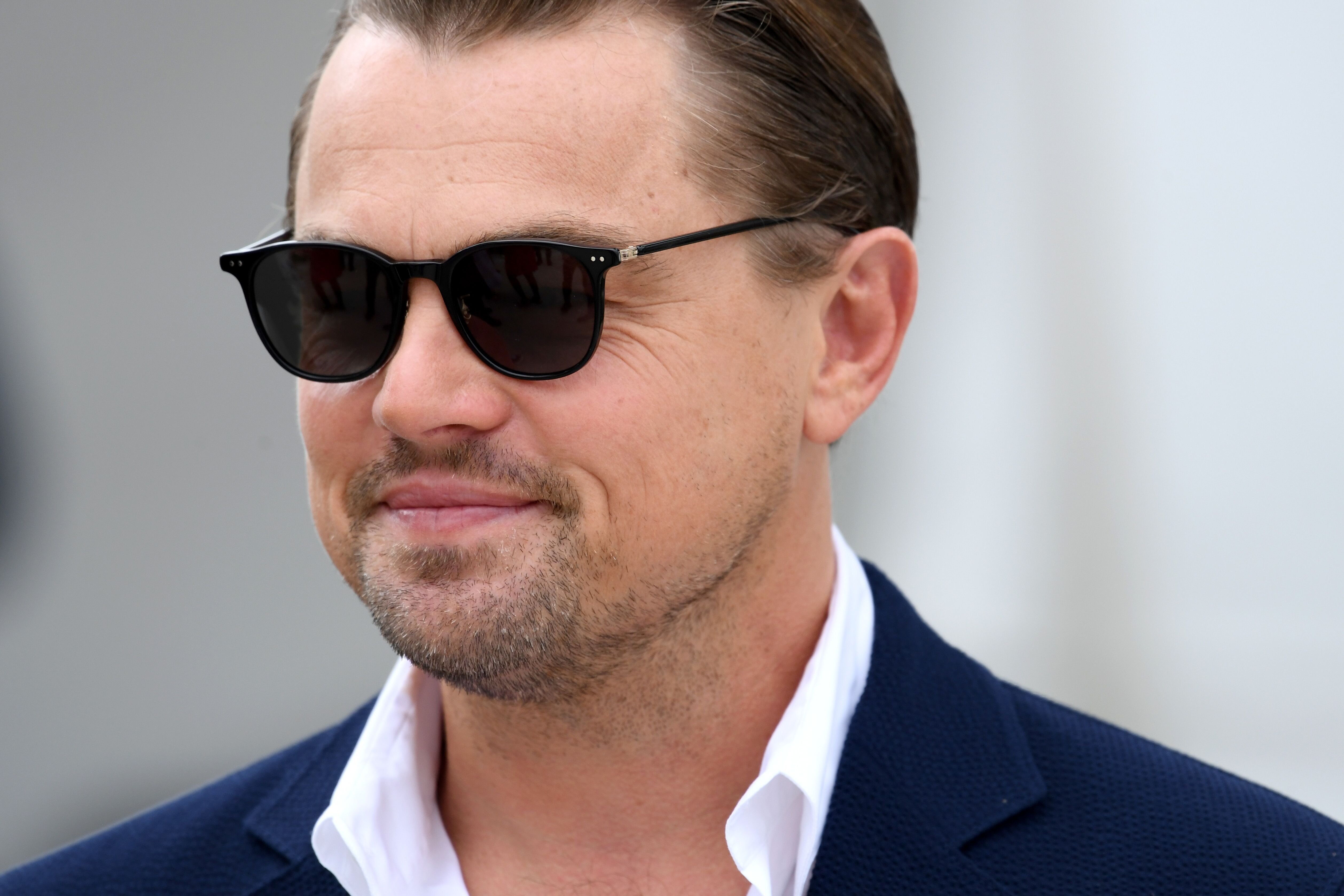 ---
MARY LOUISE PARKER
Before you feel sad for Mary Louise, take comfort in knowing that she's doing better than ever and has no regrets. For those who are out of the loop, the actress separated from her boyfriend, the father of her unborn child, when she was just seven months pregnant. However, Parker has successfully moved on and is happier than ever.
---
She even adopted another kid later on, with motherhood becoming her sole focus in life. When it comes to men, the actress believes that her father might be the reason that she's so picky. He was a great man and choosing anything else would be settling. "But you know what? That would be the least of my problems," she explained.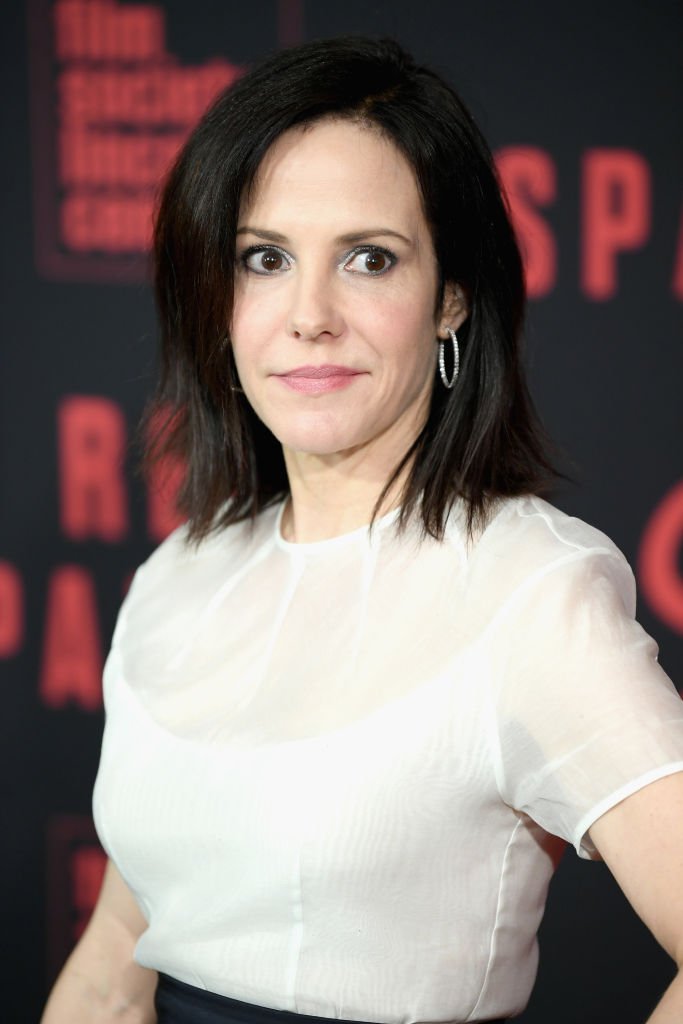 ---
PARIS HILTON
Back in the 90s and early 2000s, Paris Hilton was hugely popular, as she helped pioneer the first-ever reality shows. Most of her fans remember that she was engaged to Jason Shaw, but was later set to marry Greek shipping heir, Paris Latsis. And yes -  lots of jokes were made about the two being named Paris. Naturally.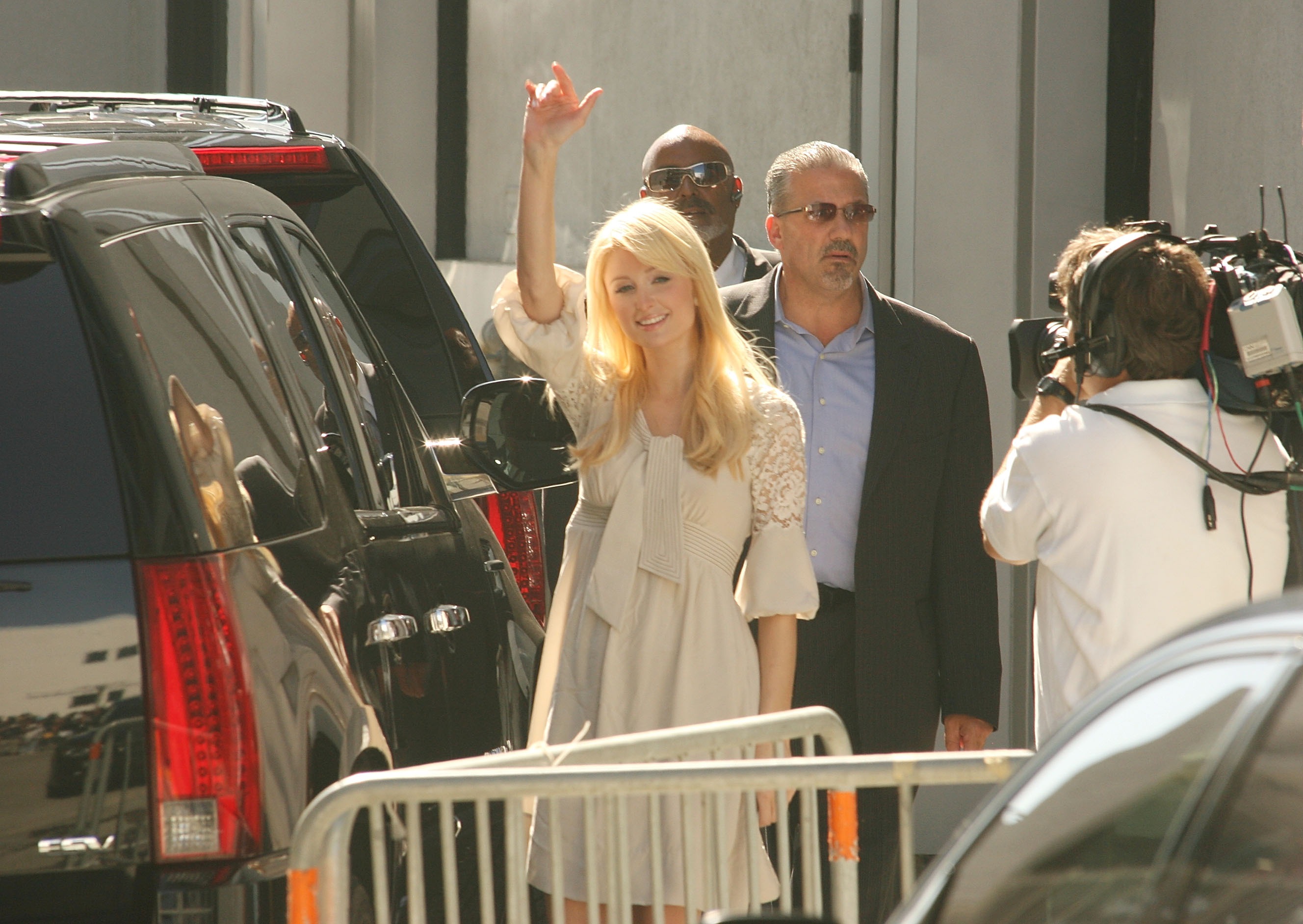 ---
They were a great couple but lasted only a few months. Hilton eventually found herself a new fiancé, when actor Chris Zylka popped the question. He gave the heiress a 22-carat diamond ring. Sadly, the dream ring could not make her walk down the aisle. She is currently single, and no one knows if she will ever find Mr. Right.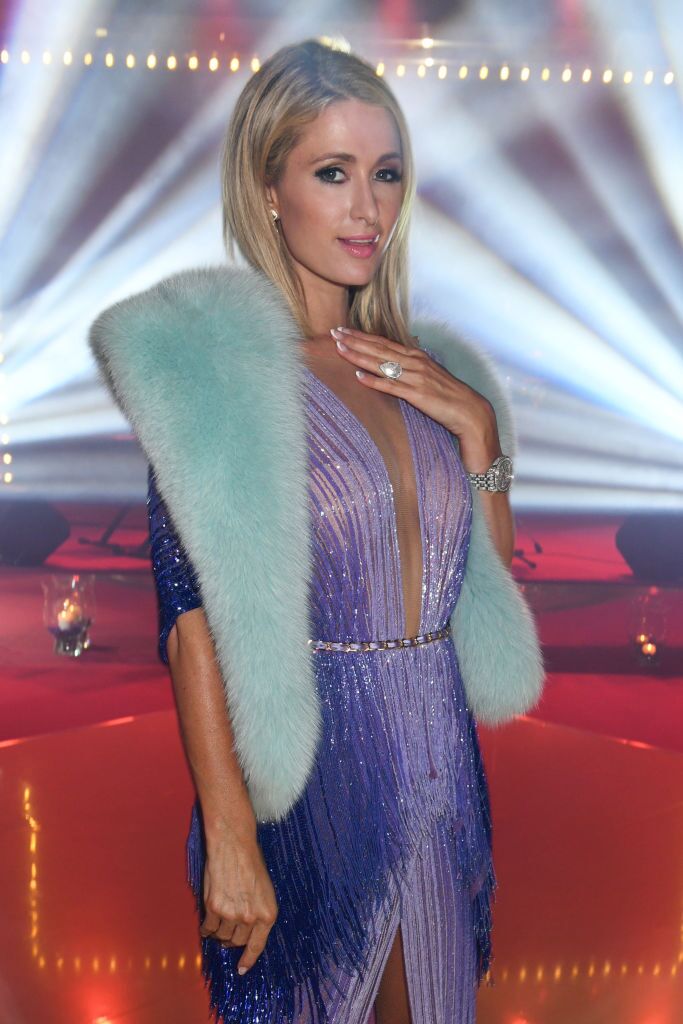 ---
JAKE GYLLENHAAL
Gyllenhaal might be single right now, but we're STILL waiting for him to find the gal that'll win the heart of this hottie. And it doesn't seem like he's totally given up on the marriage. The actor revealed to Howard Stern that he "loves love", and it's likely that he will keep dating gorgeous ladies until he finds the one.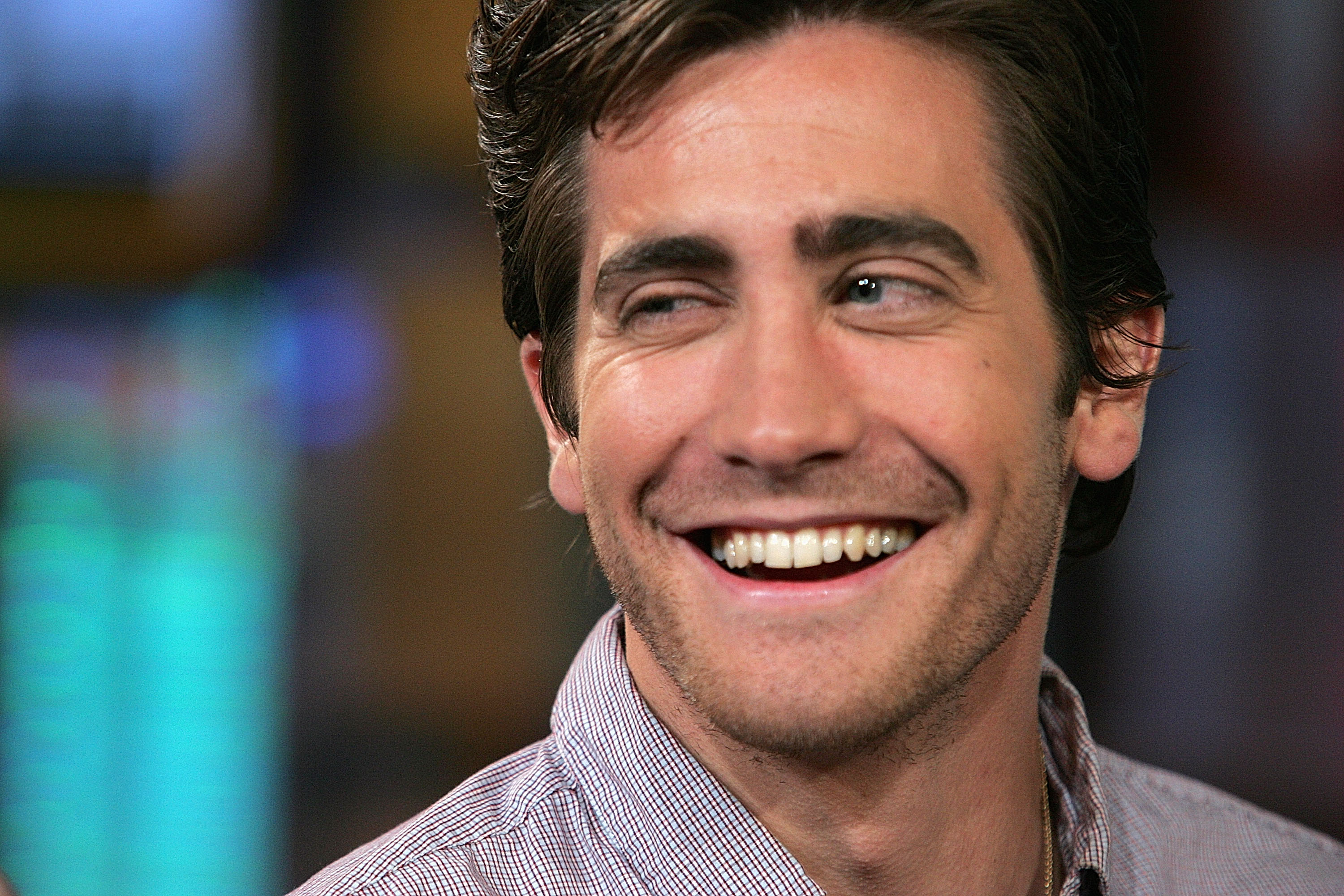 ---
Could she be right around the corner? He's one of the most coveted actors in Hollywood - not to mention his extremely handsome looks! So, what's the deal then? Could it be a timing thing?  "I believe in monogamy," he said. "I believe when you meet somebody who is right it will be right and you will stay there."
---
EVA MENDES
Eva Mendes was once all over Hollywood. But, in the last few years, she has taken a step back from the spotlight. The actress has instead focused on raising her children with Ryan Gosling. The Hollywood star once talked about not having children at all, but she fell in love with the 'La La Land' actor and changed her mind.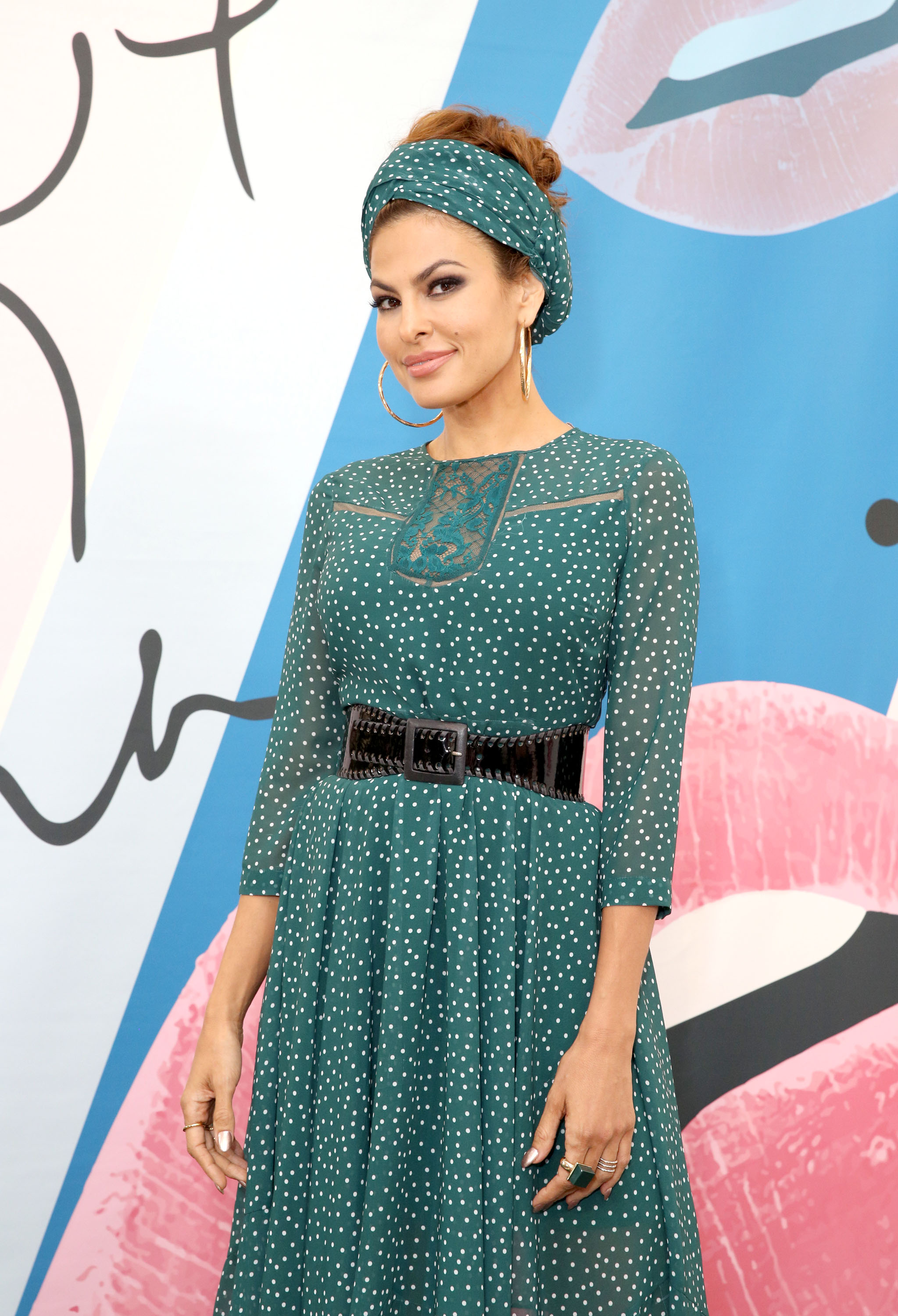 ---
Now, we're all dying to see if they might take that next step and finally walk down the aisle! Truthfully, though, it doesn't seem like that's in the cards at this point. They've been together for around eight years, and there are plenty of rumors regarding their nuptials. But, they prefer to keep their personal lives to themselves.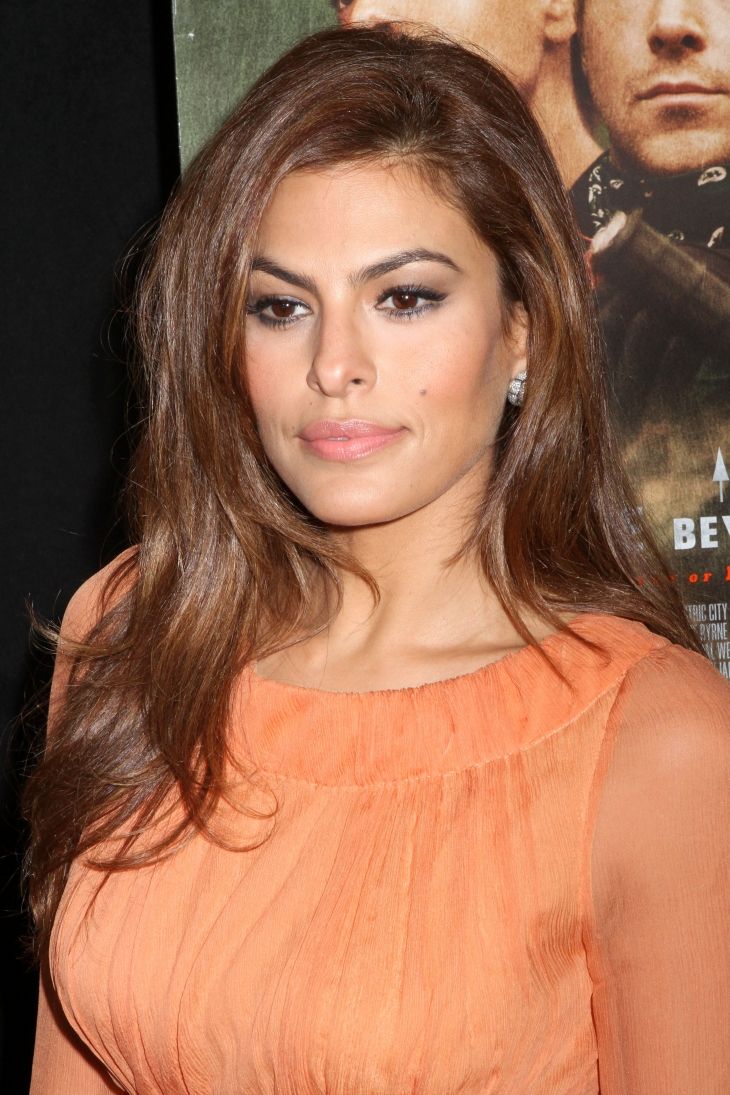 ---
JAMIE FOXX
Foxx is another major celebrity that has yet to walk down the aisle. His relationships have been subject of speculation for some time. This year, the singer/actor finally confirmed that he is dating Katie Holmes. There were rumors about them and neither wanted to say anything. But, their appearance at the Met Gala finally revealed the truth.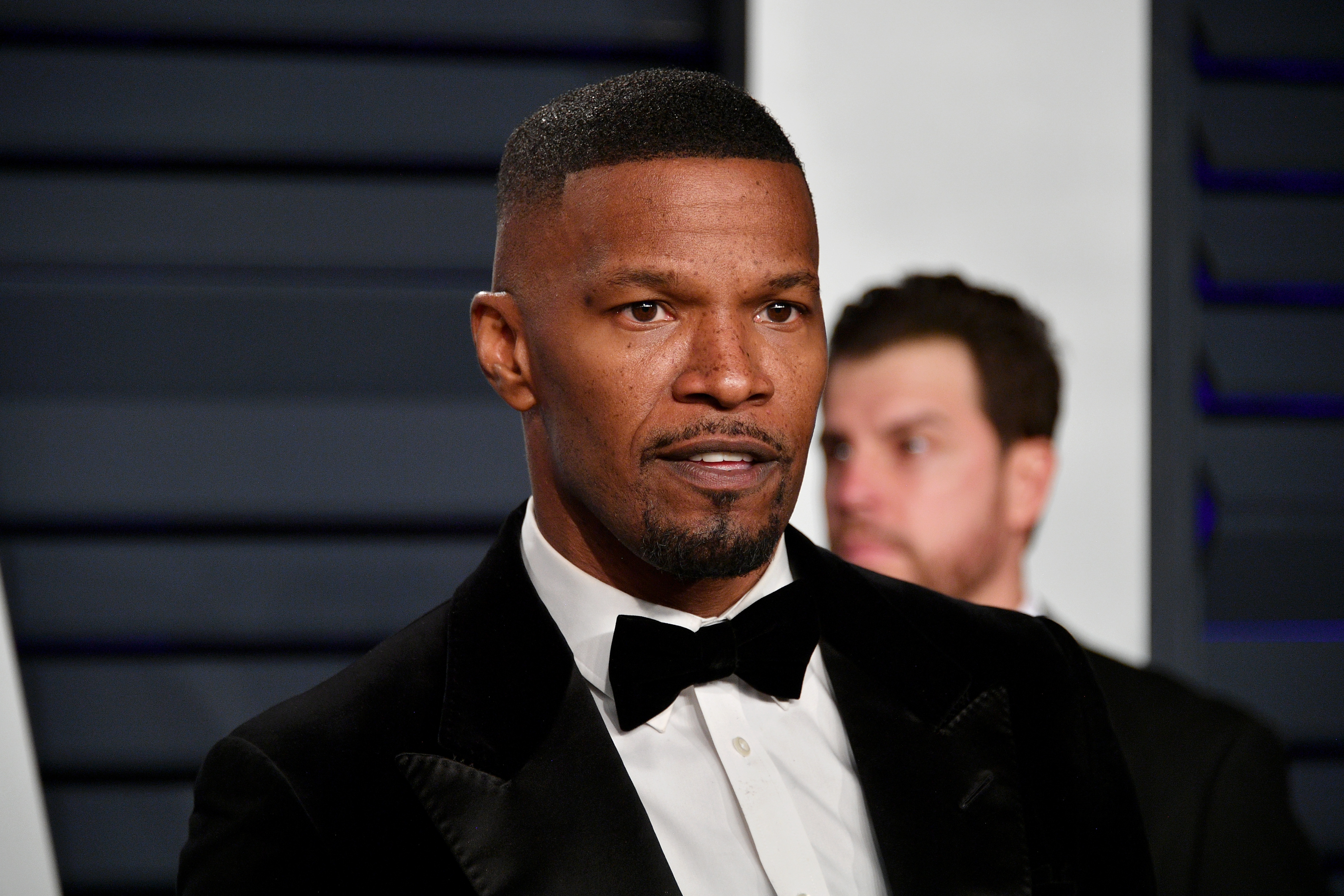 ---
Of course, people are wondering when they are walking down the aisle. But, it might not be in the cards for the couple. The actor said that happiness mattered more than marriage: "I don't know if I'm built for marriage…When it comes to connecting with somebody then being like there…I know I could be long term in our connection."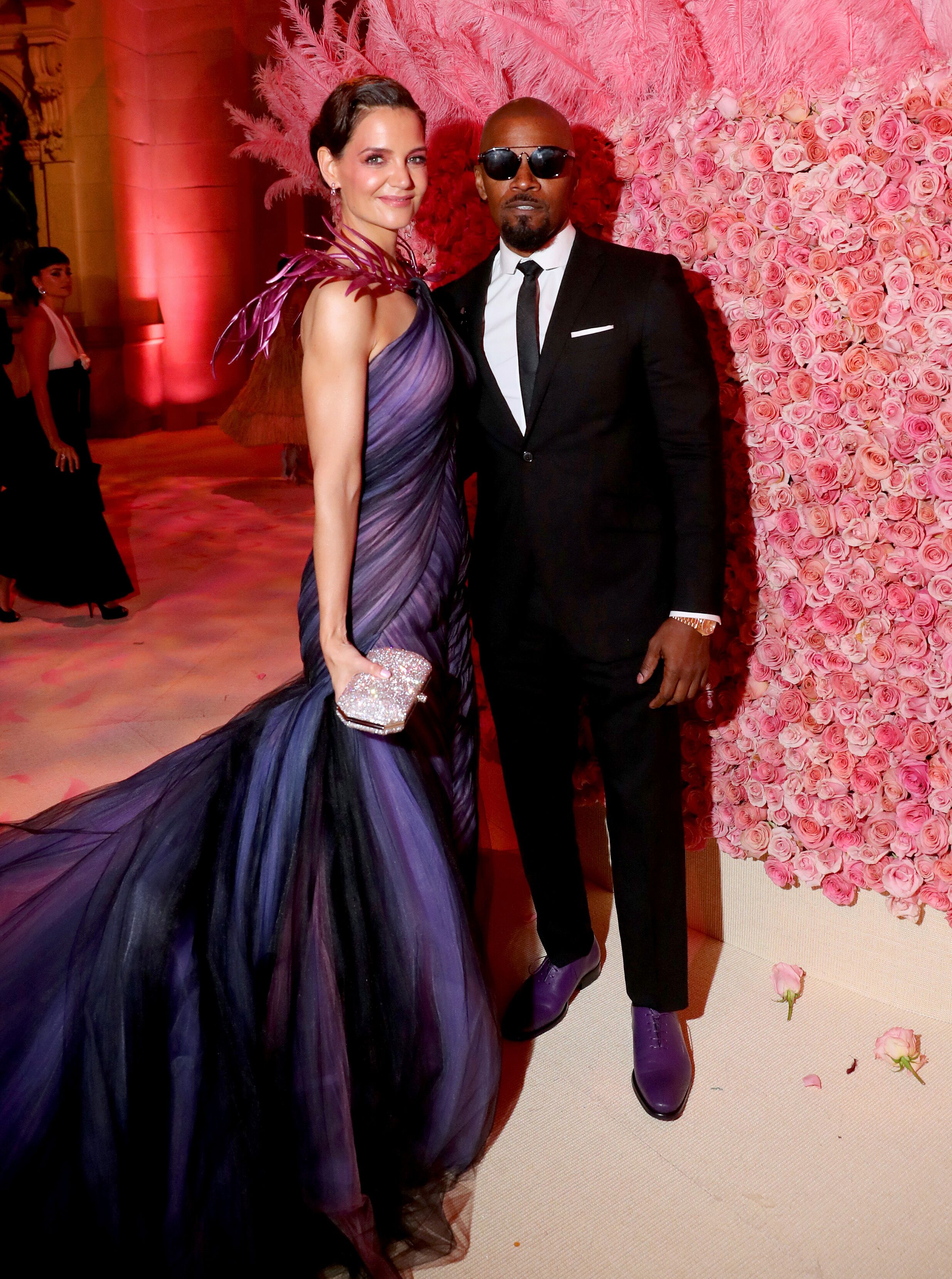 ---
MATTHEW PERRY
We all remember with great affection every chapter of Friends, so it's impossible not to recognize Matthew Perry. The success of the infamous series brought him many personal and addiction problems, which he is still, unfortunately, struggling with. The actor dated Yasmine Bleeth in 1995, Julia Roberts from 1995 to 1996 and Lizzy Caplan from 2006 to 2012.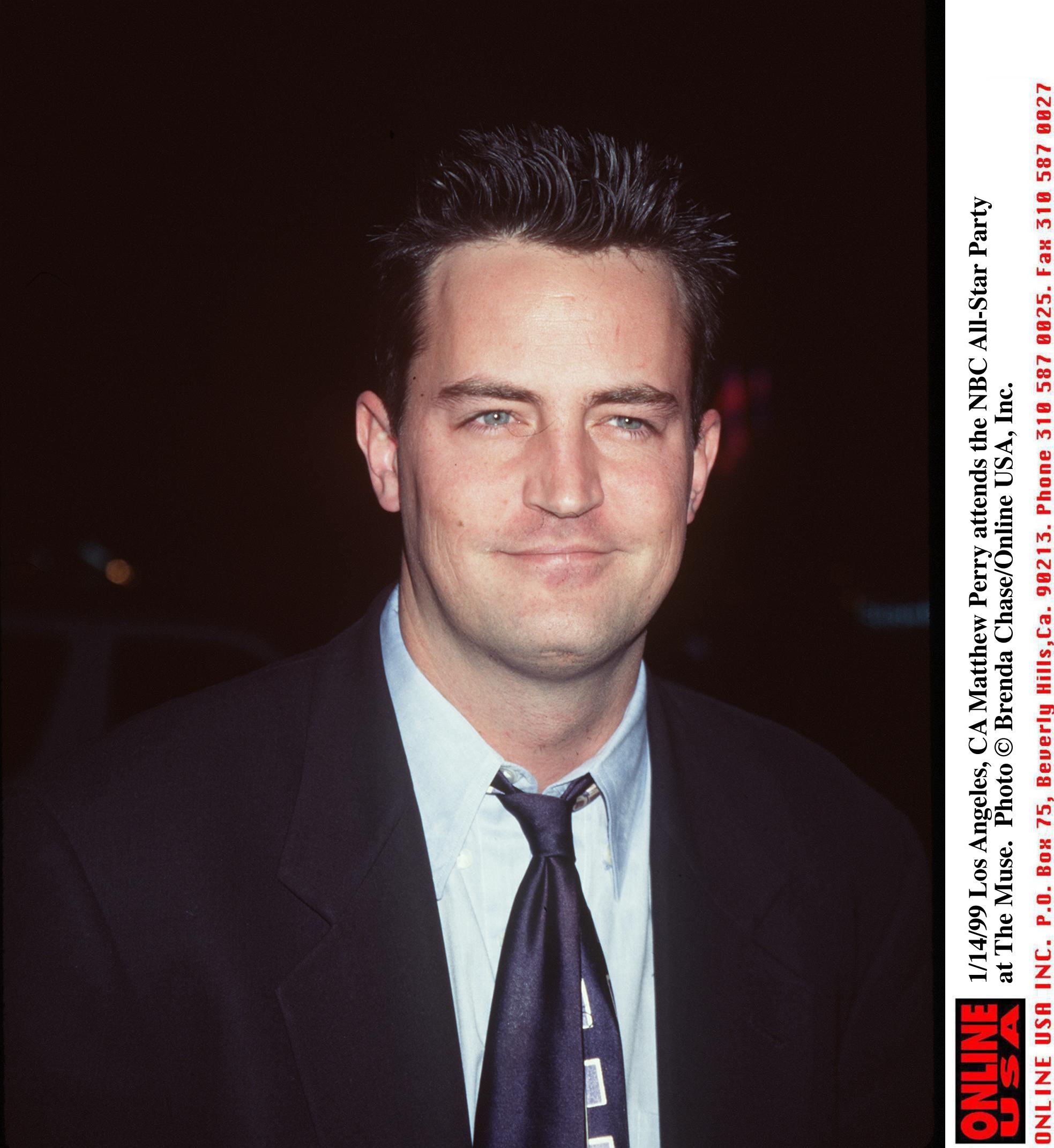 ---
The latter is still known as the love of his life. He has, essentially, lived in isolation for several months in a hotel room in New York City. His acquaintances indicate that he still has serious problems with drinking and only leaves the room to go to his medical appointments.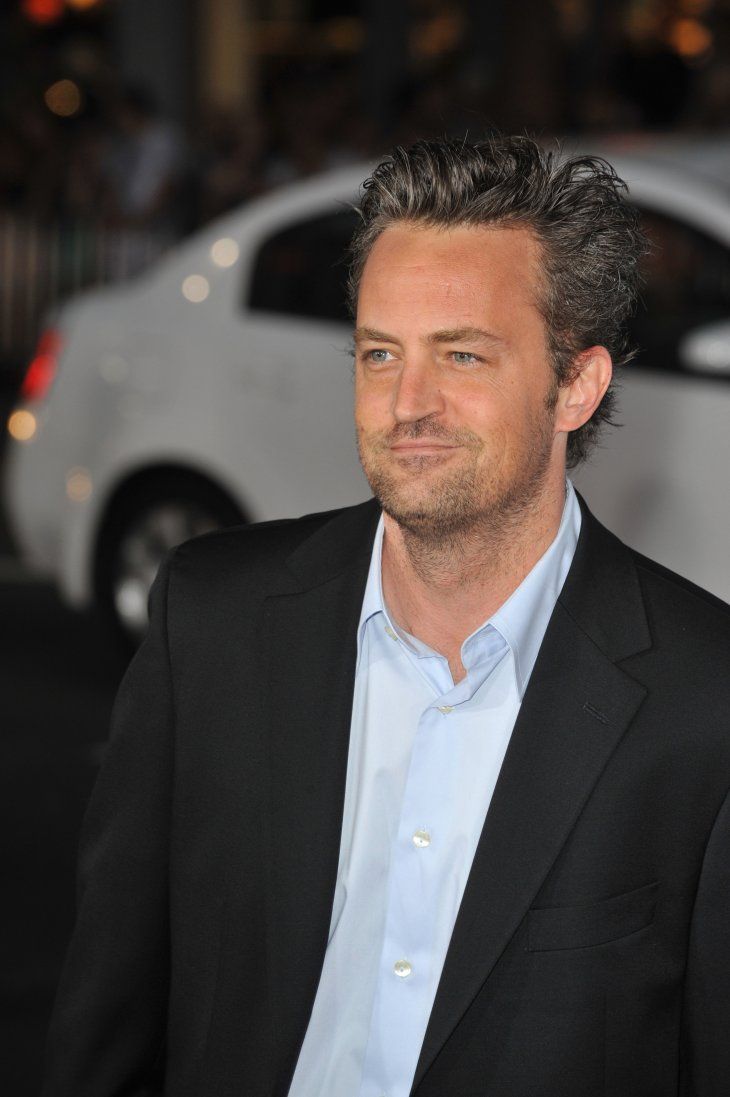 ---
MARISA TOMEI
Some people simply cannot stand their exes, and many celebrities in Hollywood refuse to be anywhere near their past lovers. However, that's not the case for Marisa Tomei. You might remember that she dated Logan Marshall-Green and Robert Downey Jr. They were both in 'Spiderman: Homecoming', but there was no drama behind-the-scenes, as Marisa is above that and simply awesome.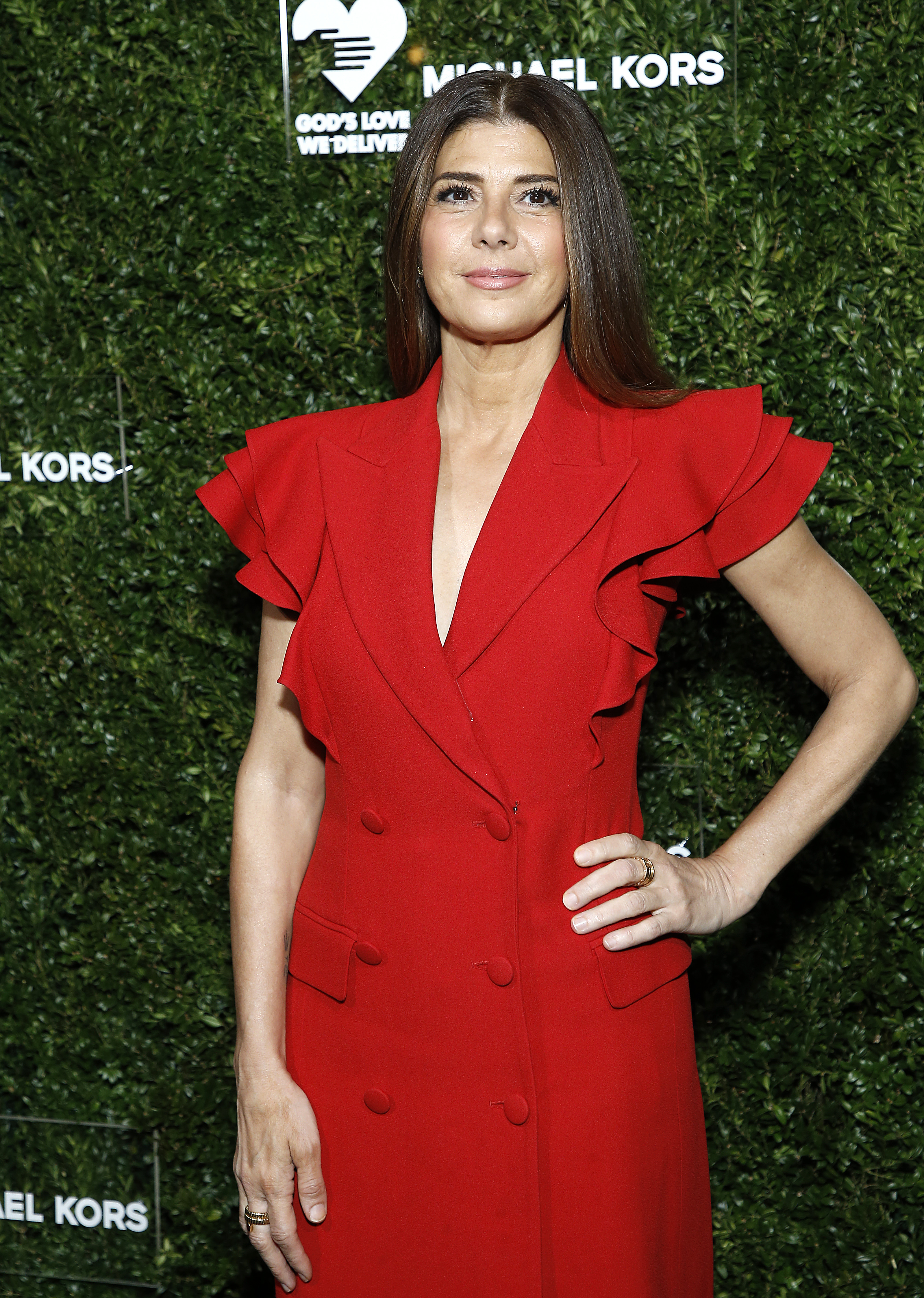 ---
She might have developed that sense of coolness and independence from growing up in New York, which explains why the actress doesn't want to get married at all: "I'm not that big a fan of marriage as an institution, and I don't know why women need to have children to be seen as complete human beings."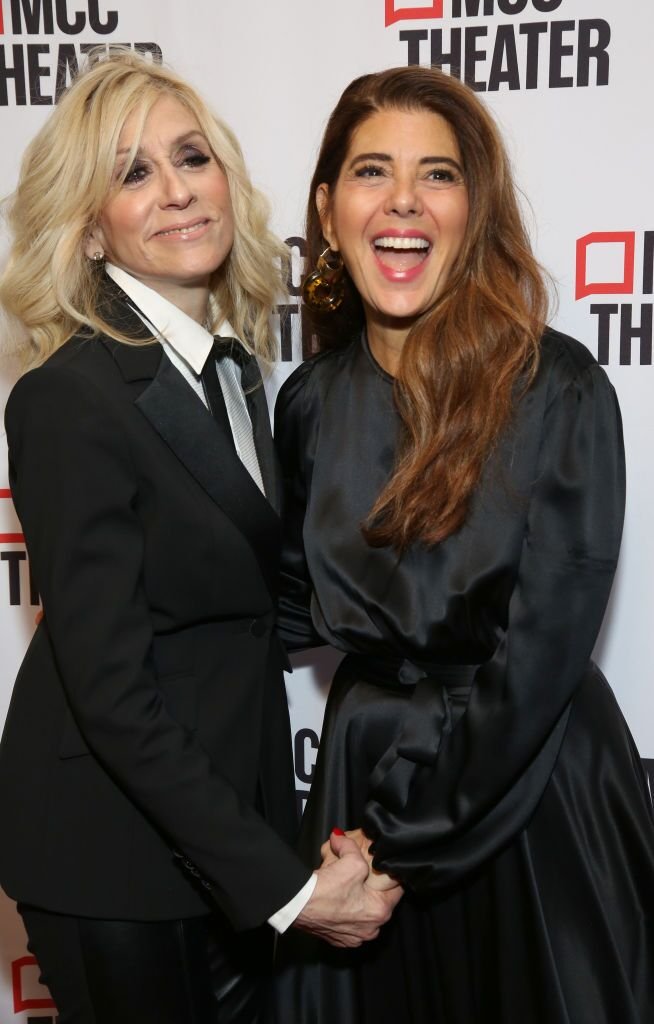 ---
WINONA RYDER
You might remember Ryder's tumultuous relationship with Johnny Depp, who even tattooed "Winona Forever" on his upper arm during their engagement. Unfortunately, the couple didn't last forever, and Depp changed the tattoo. Although the separation was heartbreaking, the actress thinks it was the best choice. Meanwhile, Ryder's been dating fashion designer Scoot Mackinlay Hahn but there's no marriage planned yet.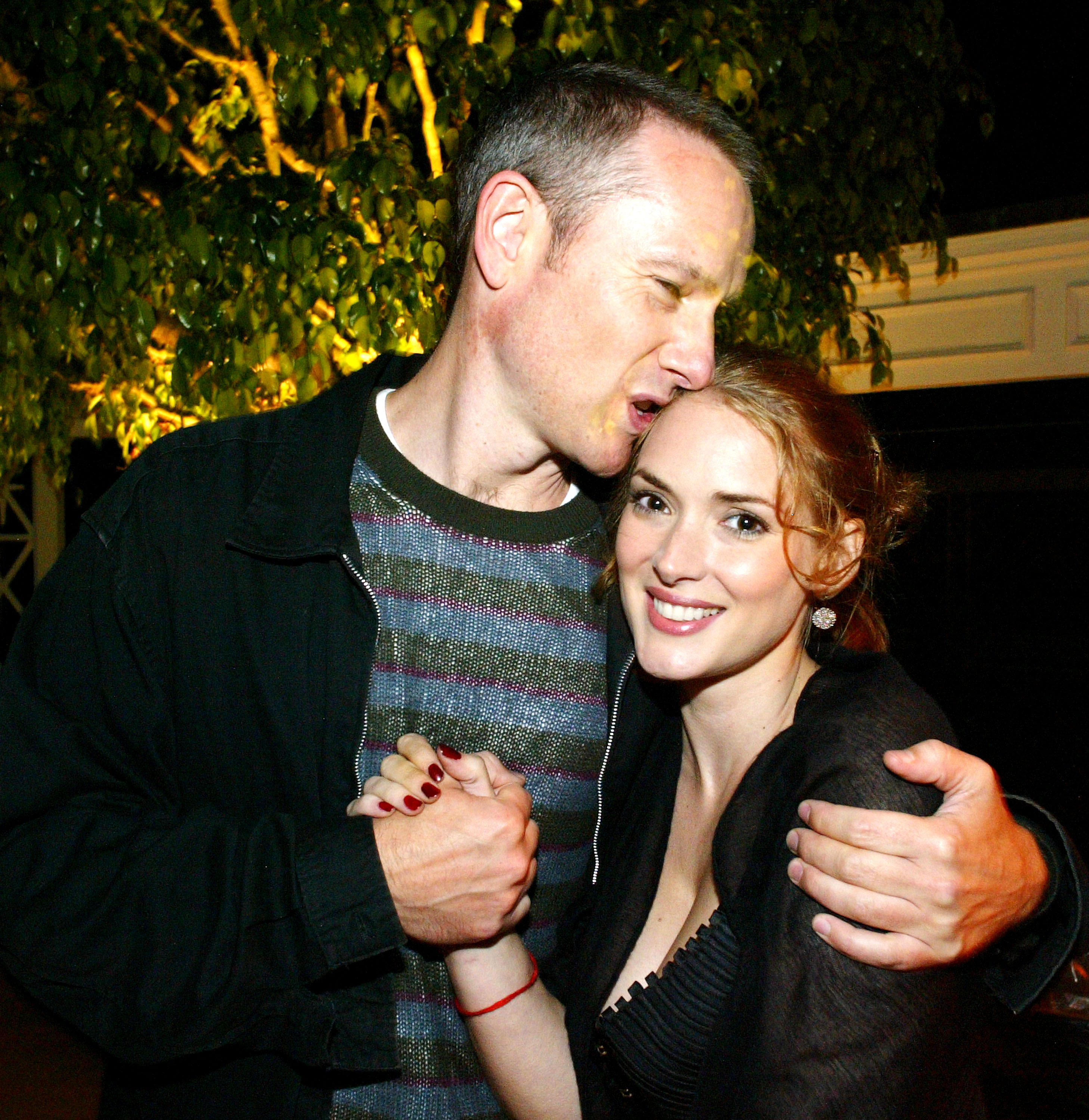 ---
"I'd rather never have been married than been divorced a few times," she explained. Although, Ryder and Keanu Reeves realized they accidentally married while filming 'The Guardian': "In that scene, Francis  [Coppola] used a real Romanian priest. We shot the master and he did the whole thing. So I think we're married." Reeves responded, "Oh my gosh, we're married."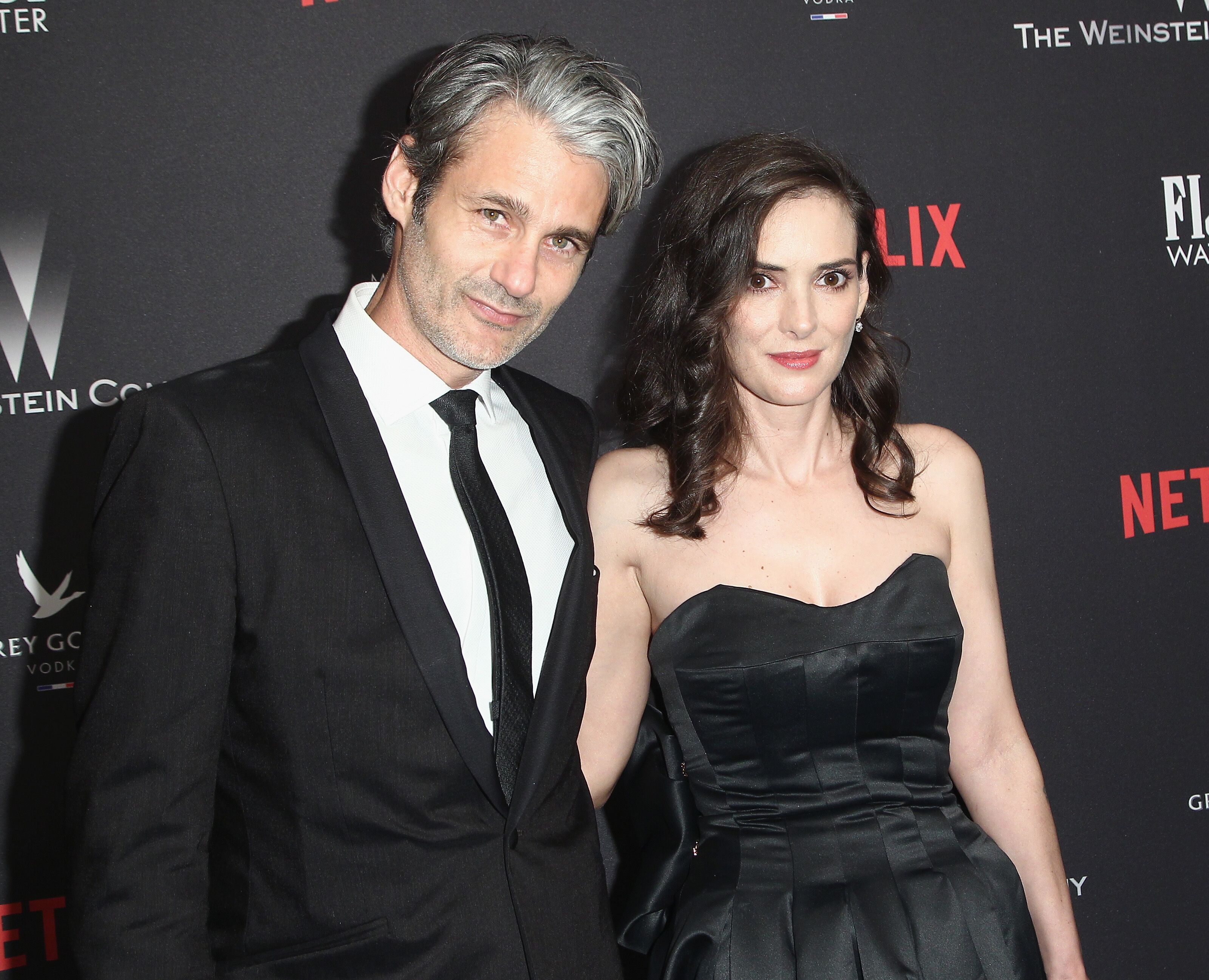 ---
OPRAH WINFREY
It cannot be easy to be Oprah, one of the most successful women in the world. Therefore, she needs a strong support system by her side to maintain the media empire she has created over time. In fact, she has been with Stedman Graham for decades, and they don't think about marriage at all. That's wonderfully refreshing!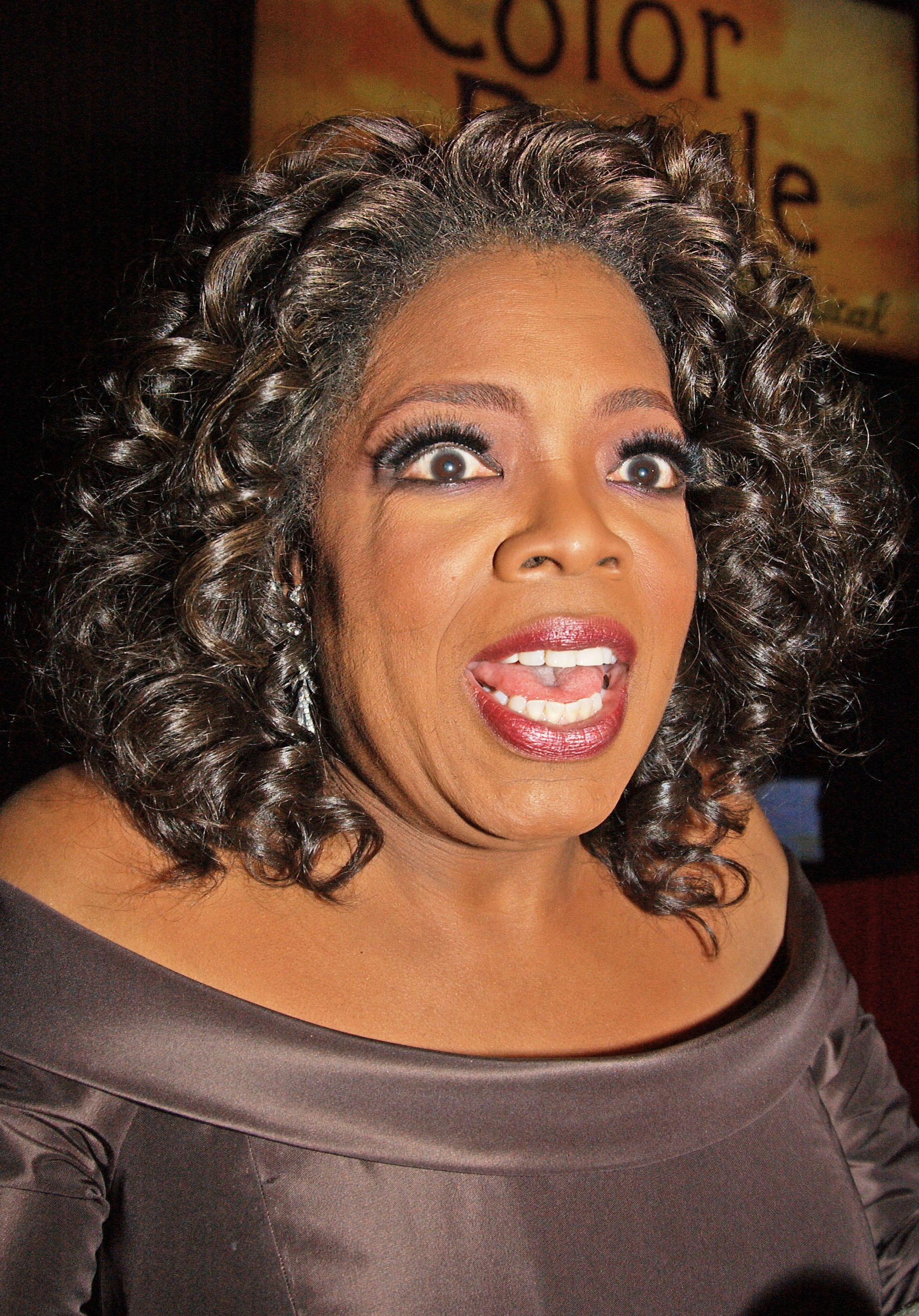 ---
Furthermore, Oprah actually believed that marrying Graham would have been a disaster. Knowing how awesome her life has been, we think that she made the right choice for herself: "What I realized is, I don't want to be married…because I could not have the life that I created for myself."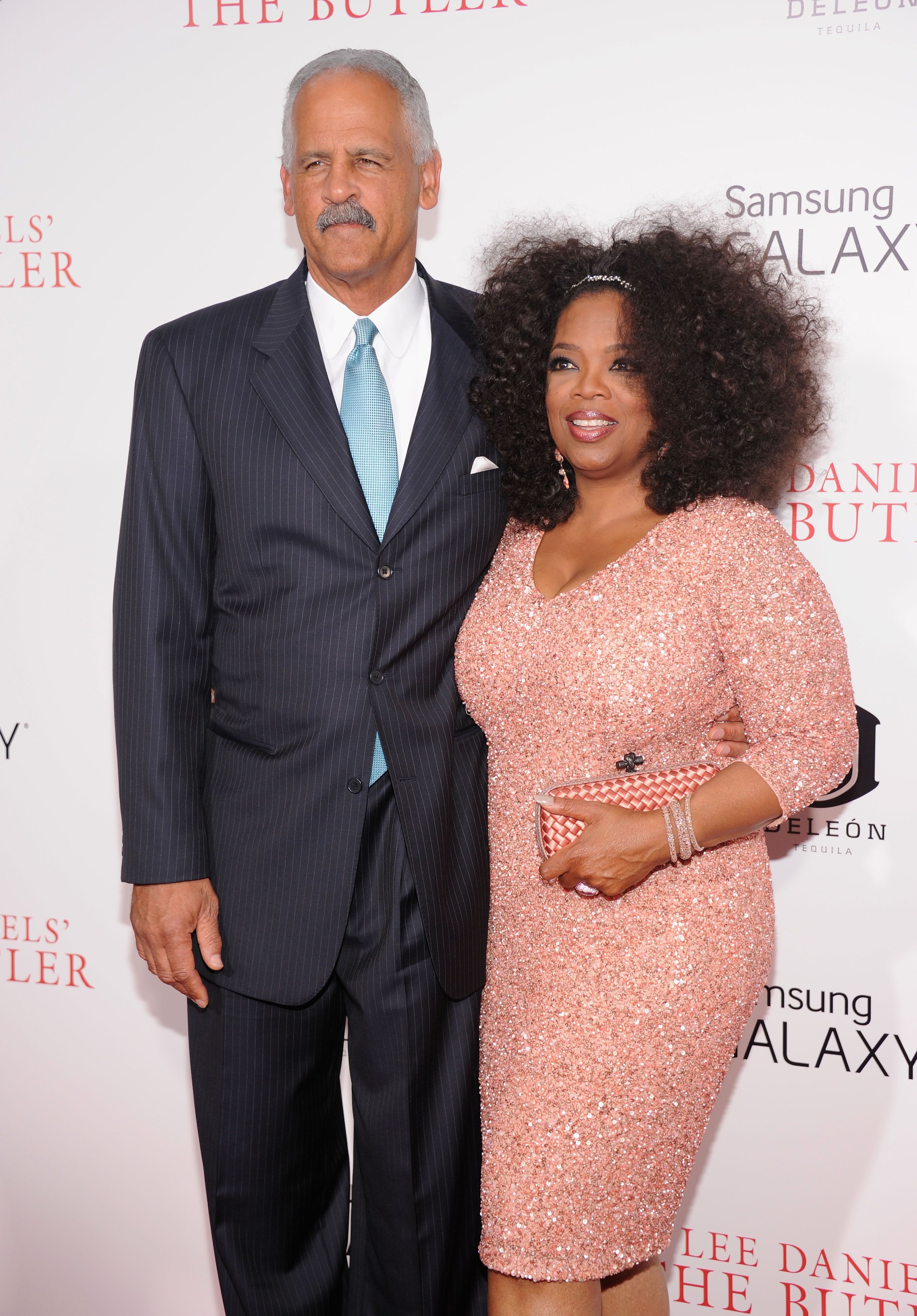 ---
JON HAMM
His character on 'Mad Men', Don Draper, might be a bit too serious, but Hamm is nothing like him in real life. While Draper might have divorced twice, the actor has never gotten legally married. Common law marriages might be a different area altogether, as he was in a relationship with actress Jennifer Westfeldt for 18 years.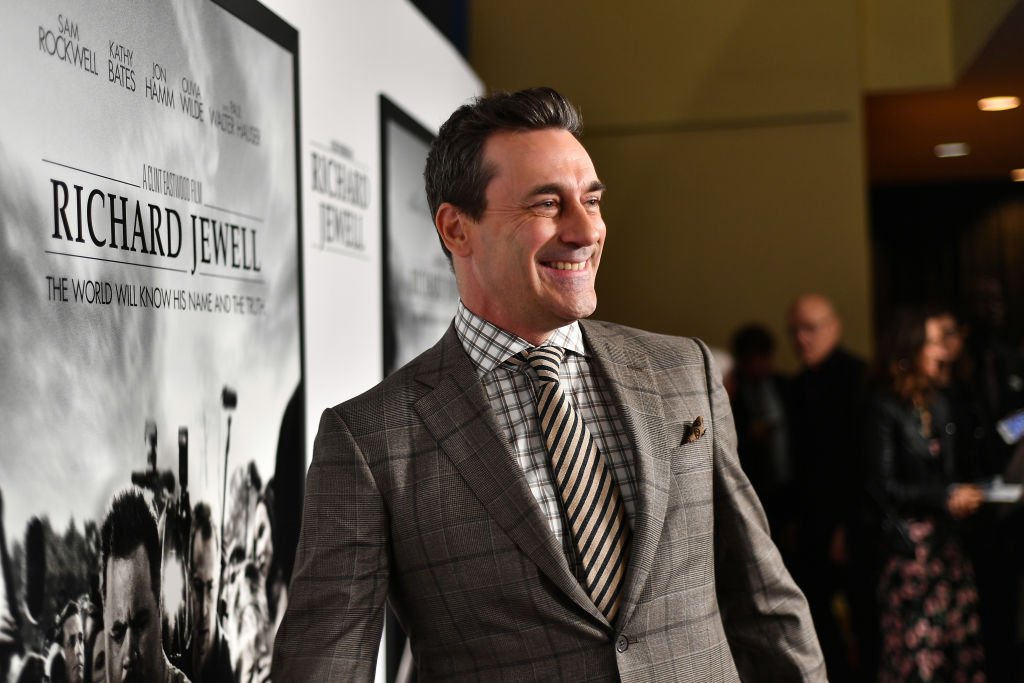 ---
They never signed the paper, though, and it turned to be the best decision for them. They separated in 2015 and didn't have to bother with a divorce. Hamm himself is a child of divorce, so it's easy to see why he would be reluctant to get married. We do hope the actor finds the love of his life.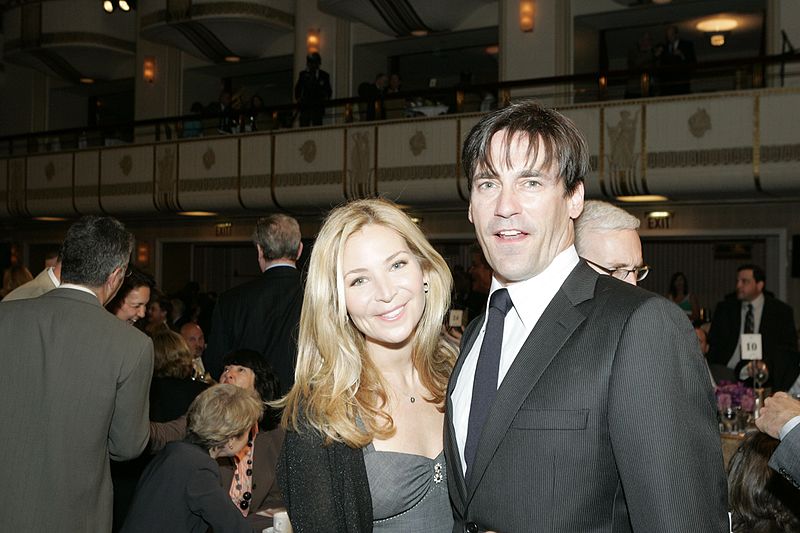 ---
SHERYL CROW
Crow has a lot of great things in her life, especially "fun fun fun" when it comes to raising her boys as a single mother and writing songs whenever she can. However, unlike some of the other celebrities on this list, she is open to marriage still. The problem is finding the right person for her in the future.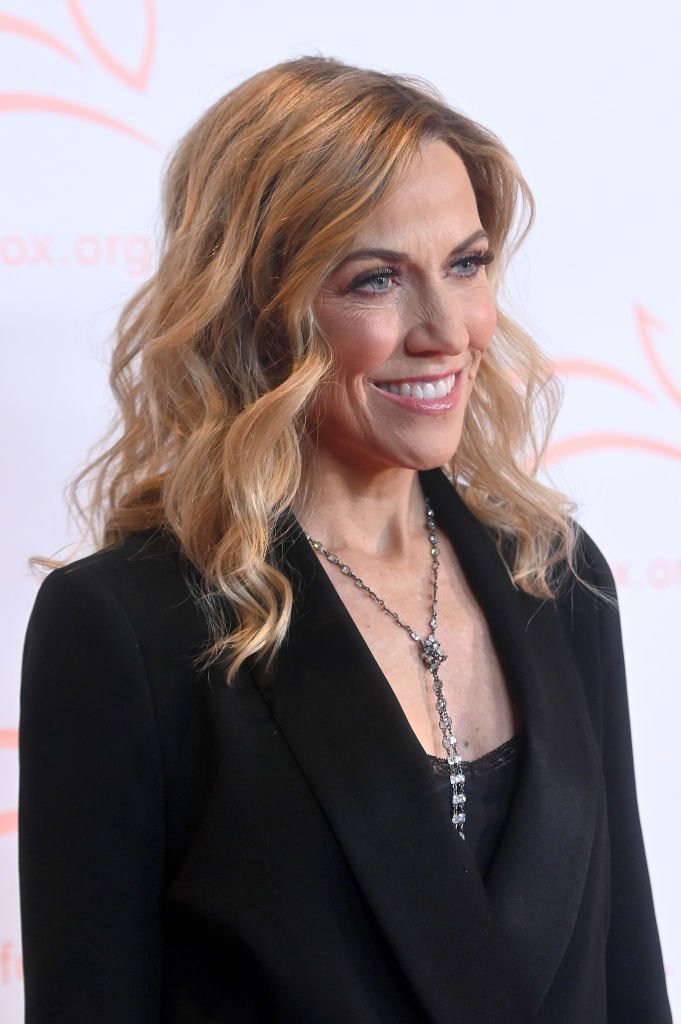 ---
If the singer manages to find a great guy, she will do things differently. We love women taking charge of their destiny. Do what makes you happy! "I think I would skip the engagement part [next] time, having been engaged a couple of times," Crow said. "If I was that close to getting married, I would just go do it."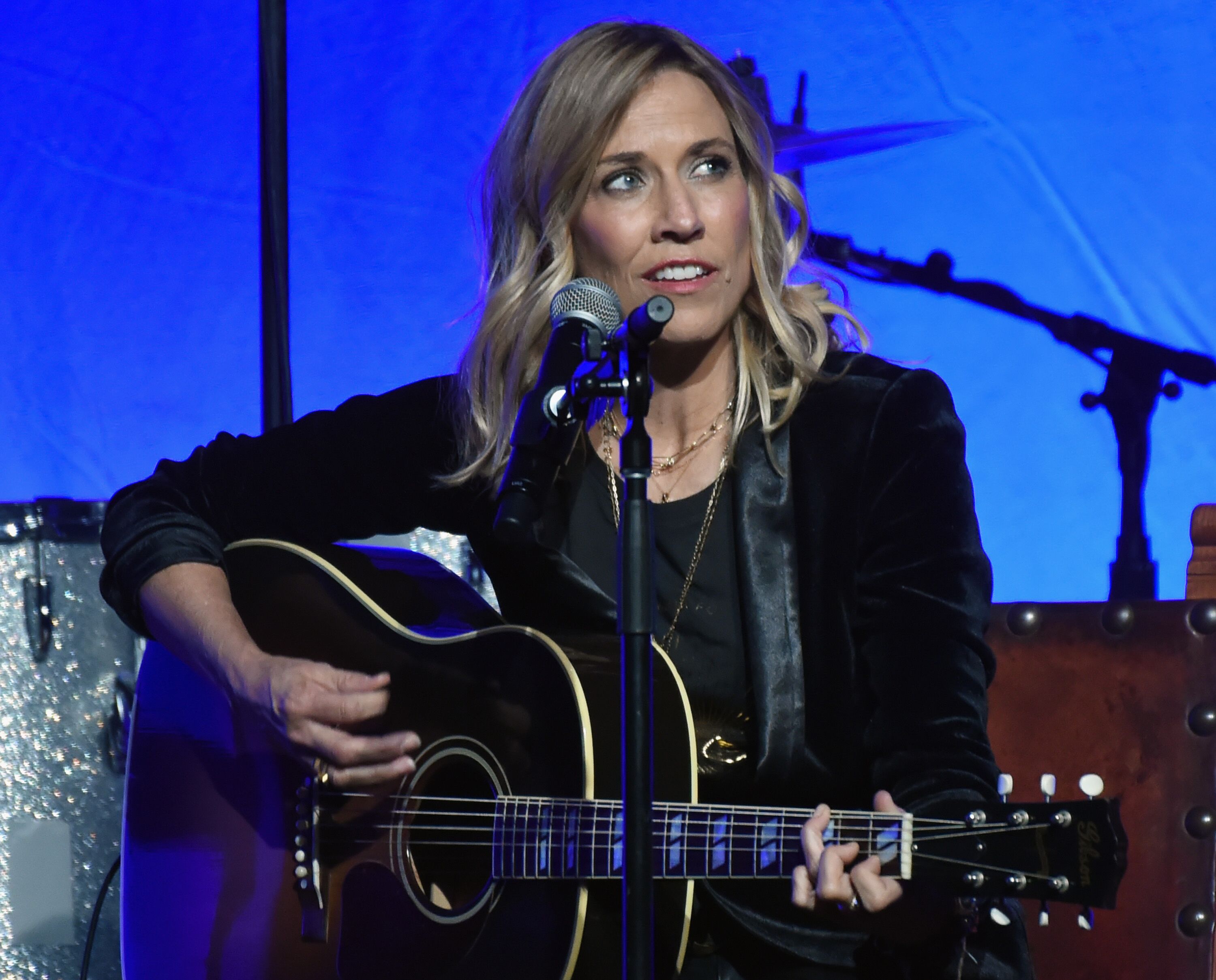 ---
LAUREN GRAHAM
Everyone was excited to see Lorelai finally marrying Luke in the Netflix 'Gilmore Girls' revival. It was the perfect moment, and it gave fans closure to see them happy after years of going back and forth. However, that might be the only way to see Graham as a bride because she doesn't want to do it in real life.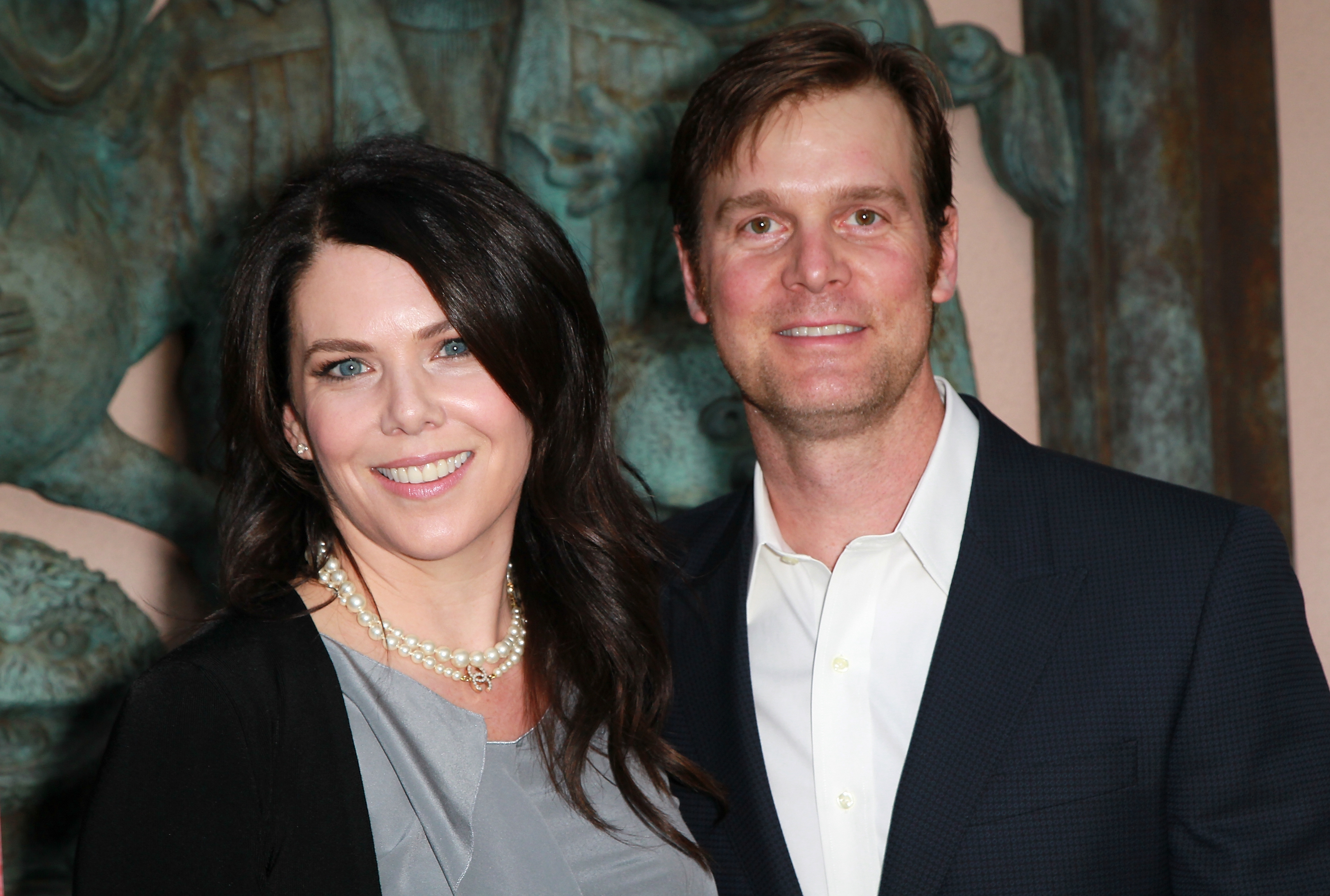 ---
She has actually been in a relationship with Peter Krause for almost ten years, and they are not looking to walk down the aisle anytime soon. In their minds, they are already fully committed to each other. During an interview with Ellen DeGeneres, Graham said that they were "good the way it is". If they're happy, that's all that matters.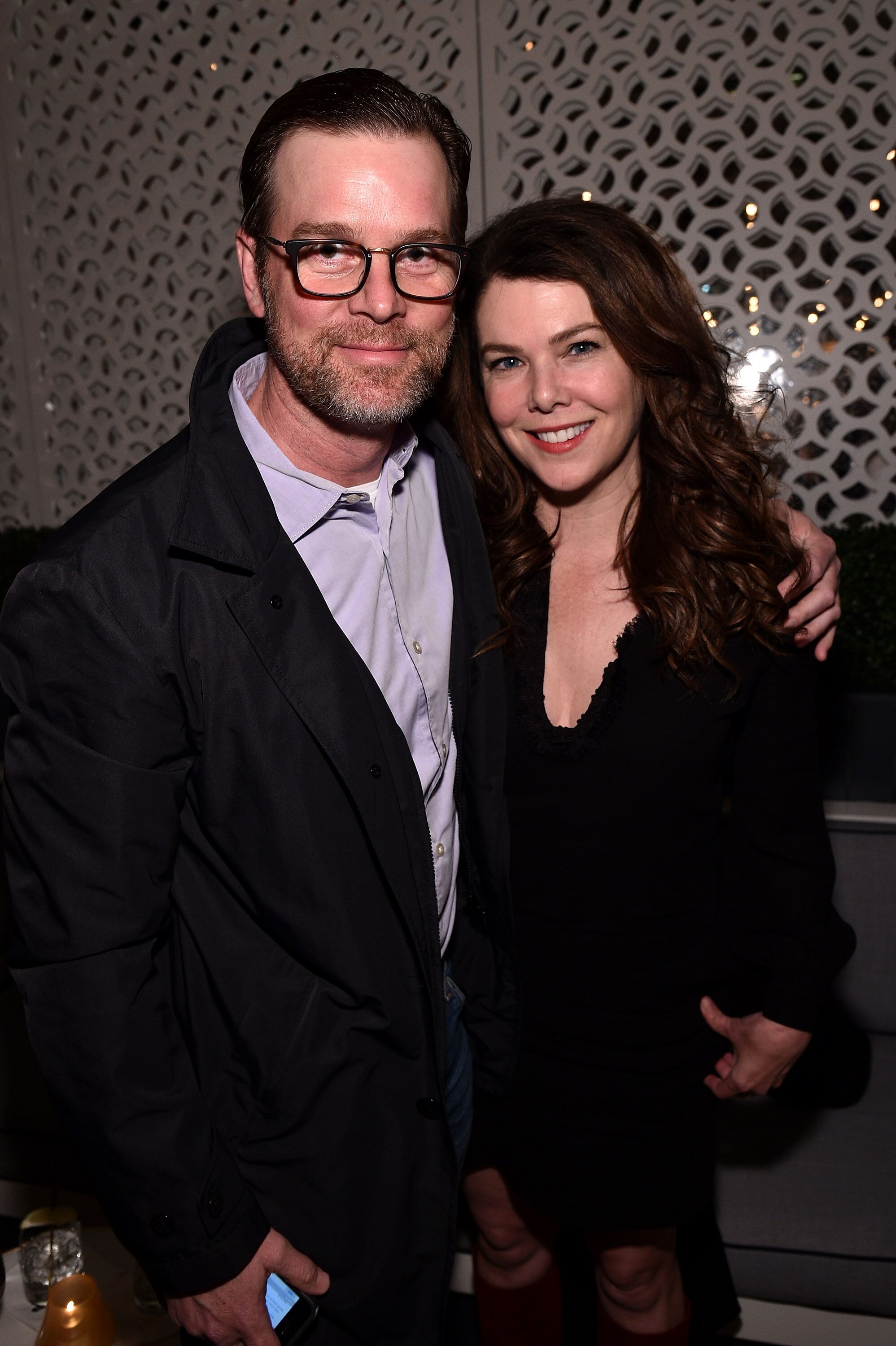 ---
LUCY LIU
Liu is one of the coolest ladies in Hollywood, and her new show 'Why Women Kill' is as dramatic as it is funny. The actress has directed some of the episodes and is known for taking life into her own hands. She even decided to have a kid with a gestational carrier and is doing amazing as a single mother.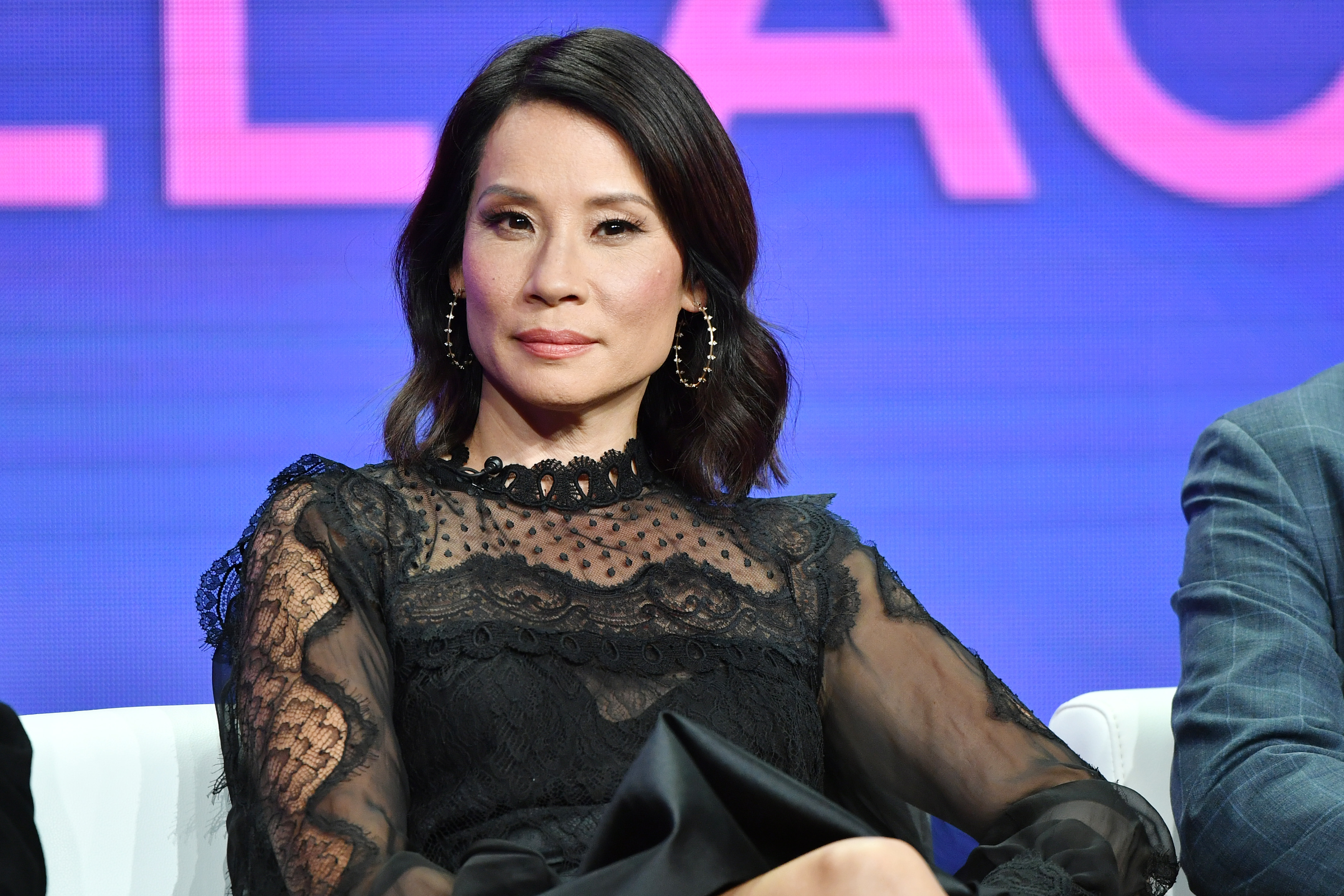 ---
However, Lucy is not completely alone either. Her friend group is extremely close-knit, and they have come together for the actress. They also help with her son. Meanwhile, her fans know that she is private with her romantic life, but we can bet that any of her relationships probably march to her own drummer.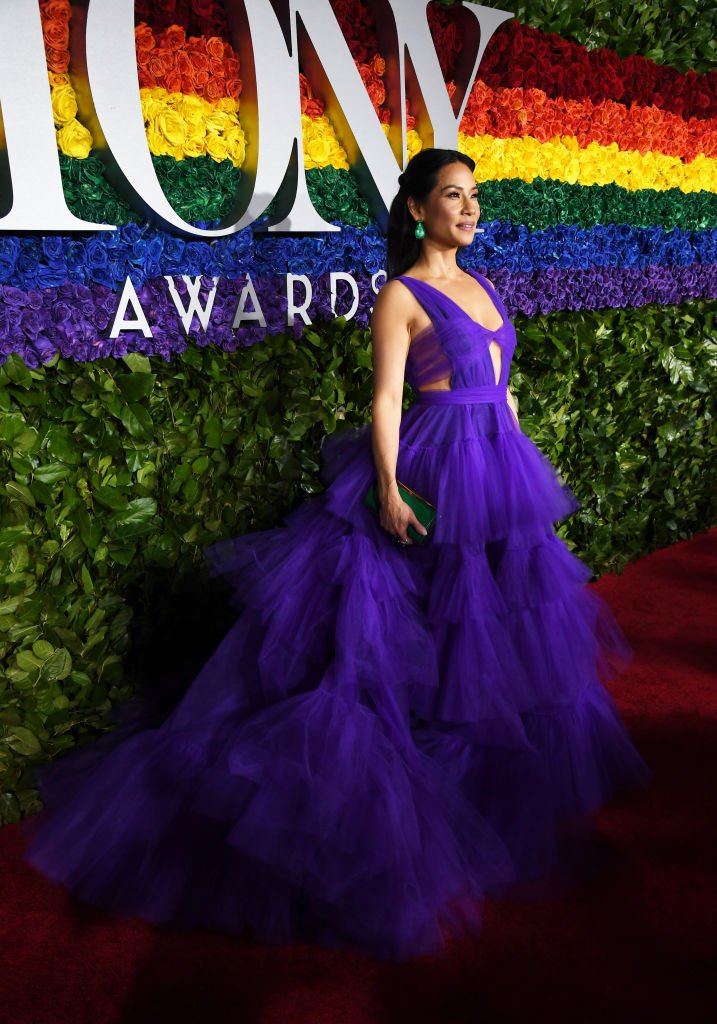 ---
CHELSEA HANDLER
This is another comedienne who has chosen to avoid marriage, similarly to Sarah Silverman. She makes audiences laugh all the time and doesn't take life too seriously by having as much fun as she can. Therefore, Handler's relationships are also about enjoying herself, and that's not going to stop anytime soon.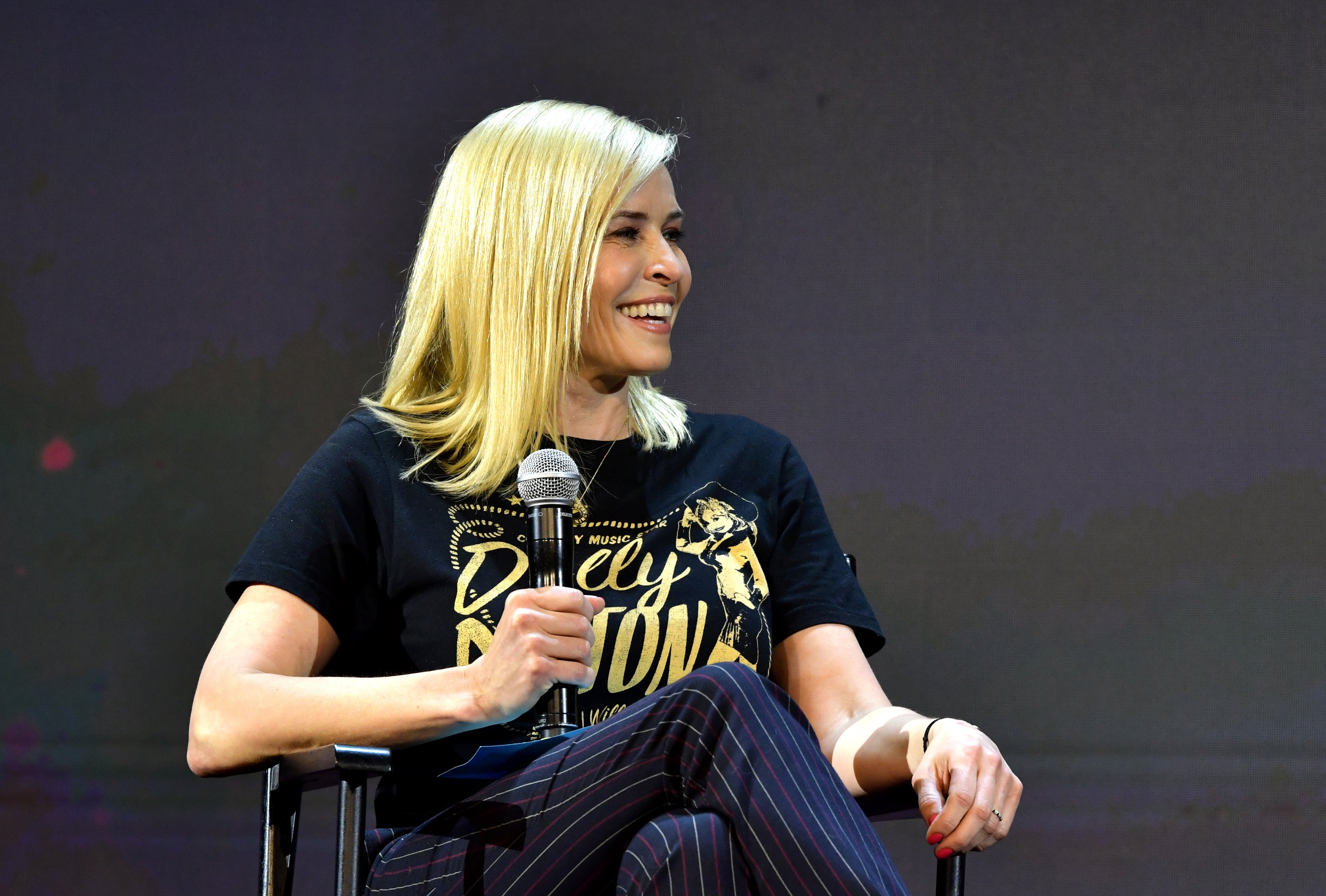 ---
Of course, one of her major problems with marriage was the idea of the huge, stressful wedding. But, we all know that that is not a requirement for marriage, which seemed to change her mind. She said, "So now I'd get married. Now that I'm single and have no viable options." Don't worry, Chelsea, you will find your person!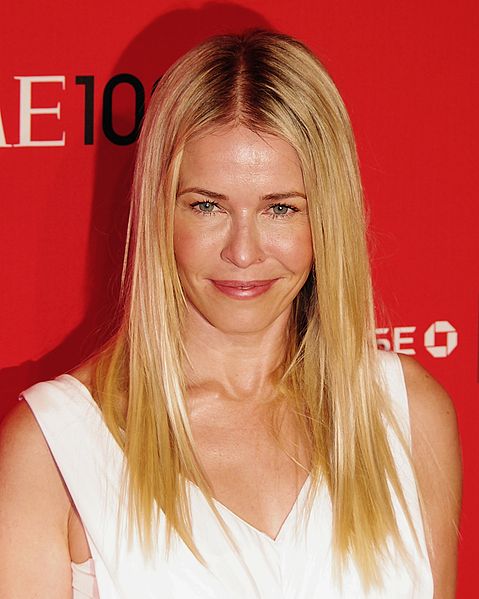 ---
RICKY GERVAIS
The comedian from Britain has also talked about remaining unmarried, which is not surprising as he is all for going against tradition. Therefore, a legal institution would not be his normal choice. However, he has been in a committed relationship with girlfriend Jane Fallon for more than three decades.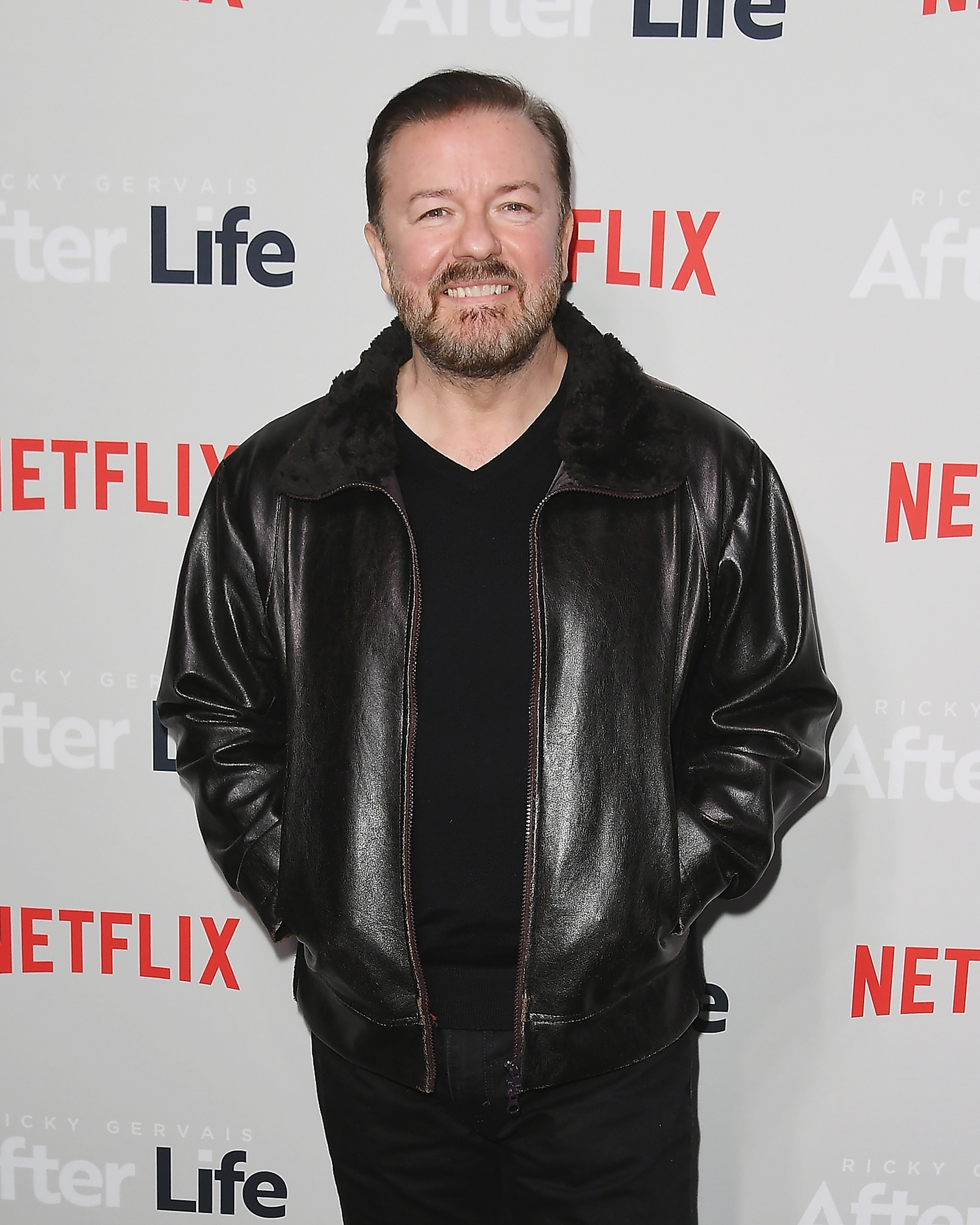 ---
During an interview with David Letterman, he said:
"I don't think there's any point to us getting married. We don't want any more toasters, we never want our families to meet, that'd be terrible." He also addressed his choice to not have children, "Kids are spongers, they never give you anything back."
---
GOLDIE HAWN
Hollywood legend Goldie Hawn is a bit different from the other celebrities on this list. She has been married twice, and her second marriage was to musician Bill Hudson, the father of her children Oliver and Kate Hudson. However, Hawn has been dating actor Kurt Russell for several decades since, and they have no plans to walk down the aisle.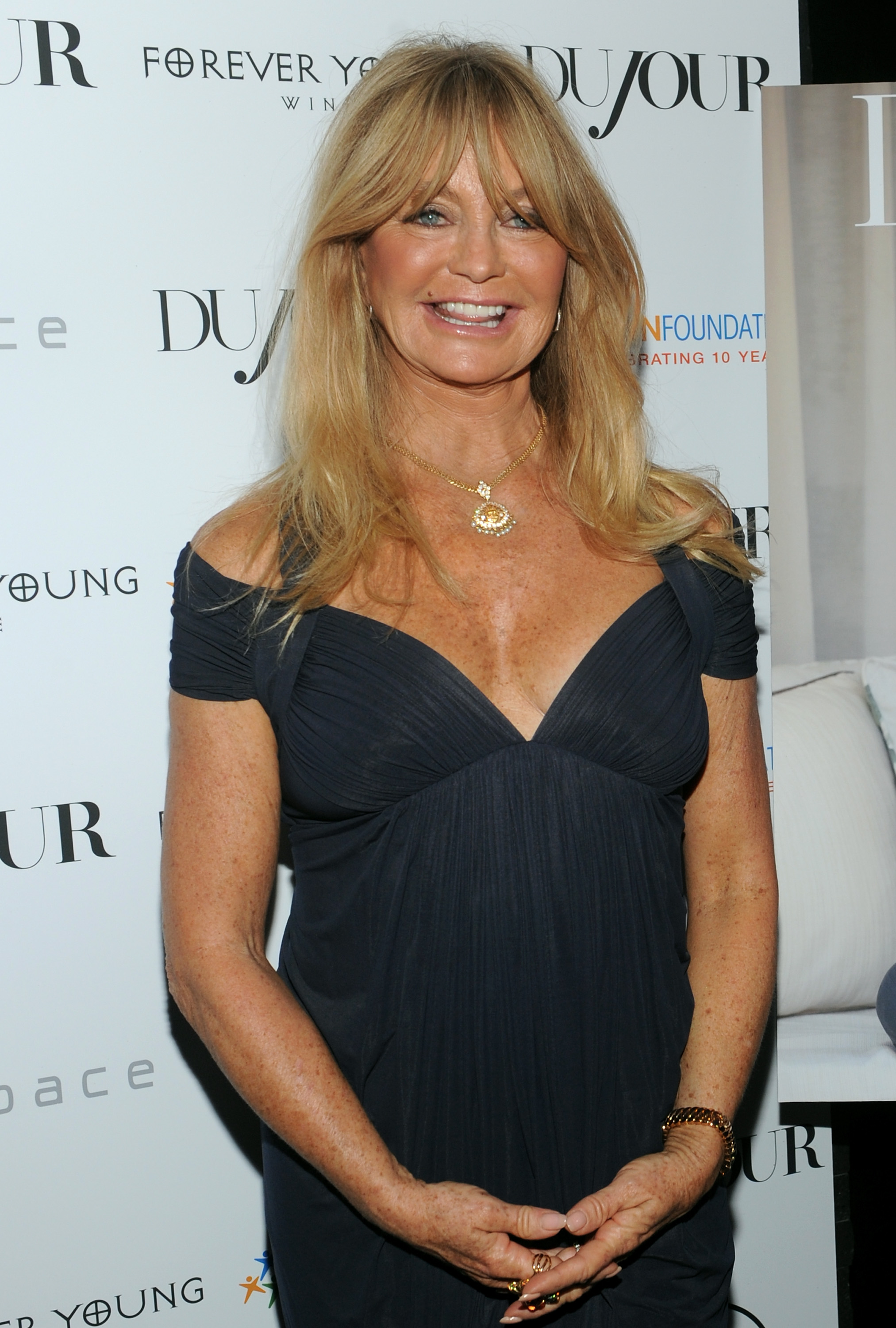 ---
In 2015, she talked about relationships, "If you have enough money, and enough sense of independence and you like your independence, there's something psychological about not being married." Despite not being married, their family is all about love. Kate and Russell starred in 'Deepwater Horizon' together, and she praised his work.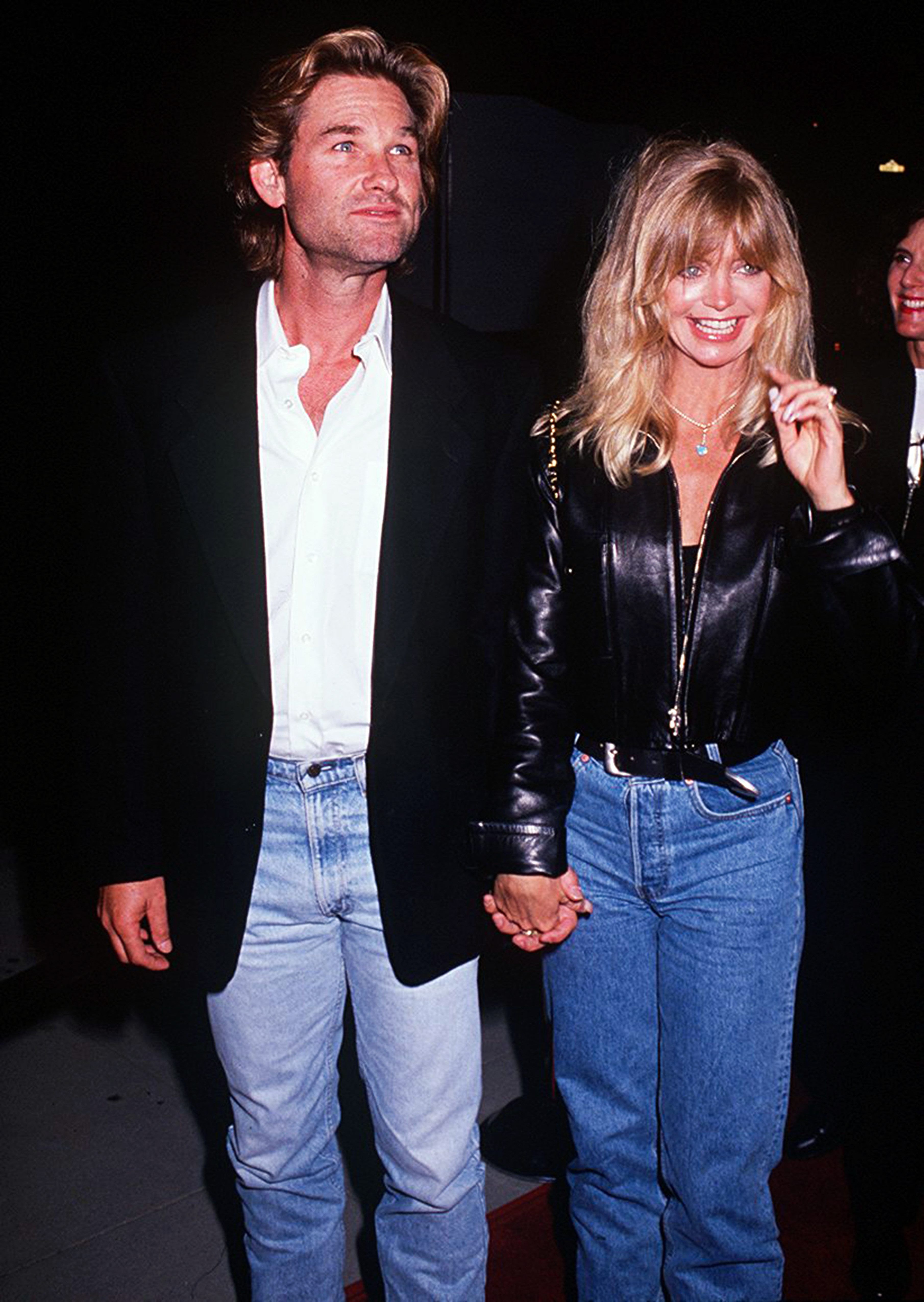 ---
MATT DILLON
Matt Dillon could be considered a Hollywood mystery. His career keeps going without much fanfare. But his personal life is pretty much a secret. He broke up with Cameron Diaz back in 1998, and no one knows if he has been seeing anyone else since then. We also don't know if he will be on the big screen again.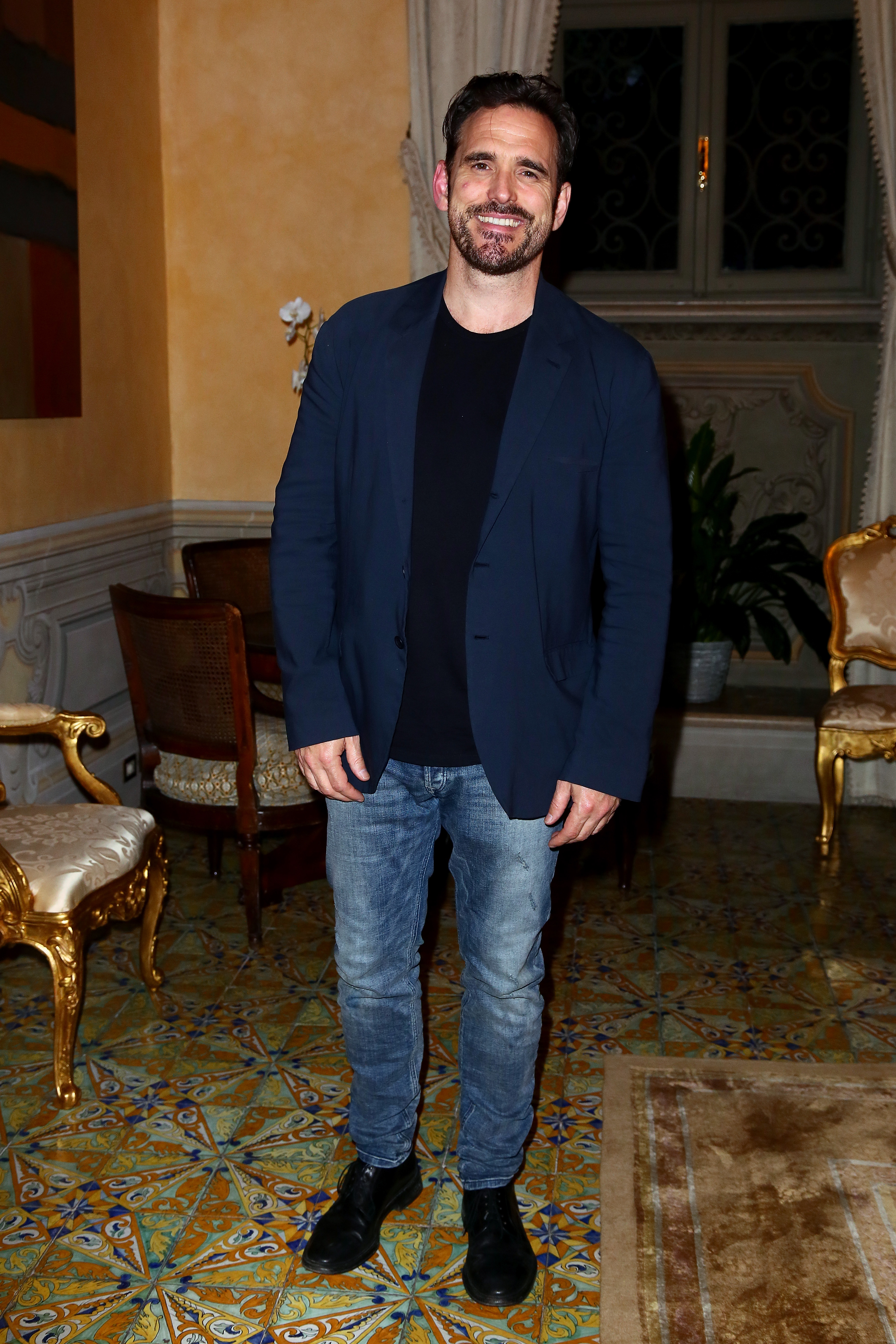 ---
Dillon did say that he was interested in marrying and starting a family sometime in the future.  It's not that he has changed his mind exactly, but life has many lessons for different people. He once said, "I don't believe that my life has to be a model for anyone, I'm entitled to a life that's not flawless."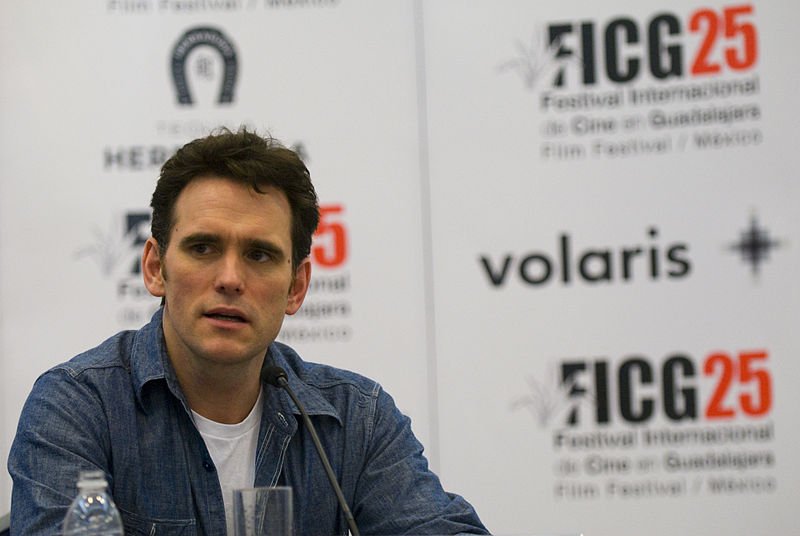 ---
SUSAN SARANDON
Interestingly, the actress has actually been married before. In fact, her last name Sarandon came from her first husband, Chris Sarandon, and she decided to keep it for her career even after they separated. She has been in movies such as 'Thelma & Louise', 'The Rocky Horror Picture Show', 'Dead Man Walking', 'Enchanted', and countless others.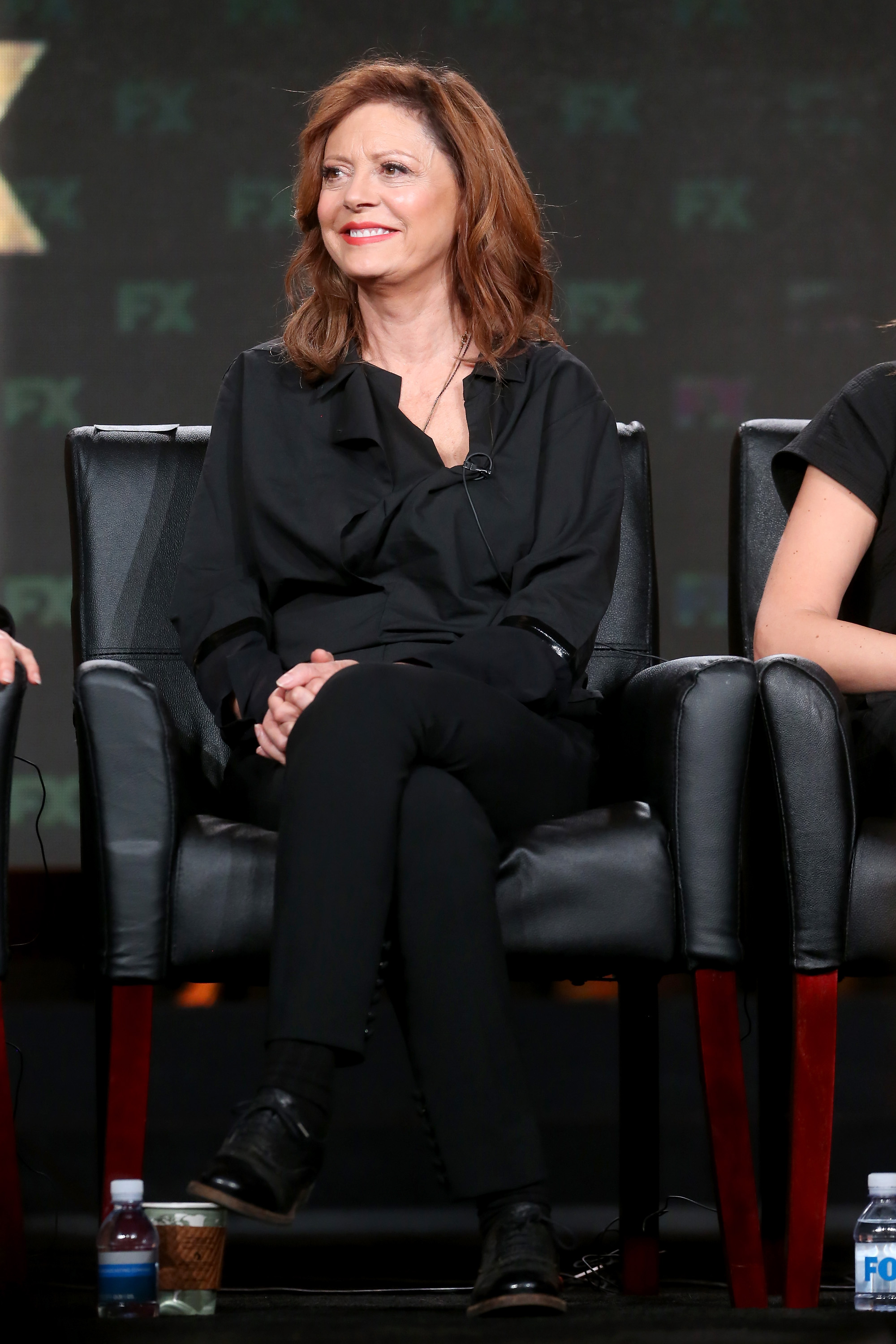 ---
Sarandon has dated other famous people like Tim Robbins, and they were a couple for more than two decades. She also told People: 
"I've always liked the idea of choosing to be with somebody. I thought that if you didn't get married, you wouldn't take each other for granted as easily."