Charlie's Angels: Real-Life Partners
Charlie's Angels is a reboot that got mixed reviews from fans and critics alike. The starlets definitely dominated on screen, and showed us that anybody can be an action hero. It's no surprise to us that the stars of Charlie's Angels are also making waves in real life, and they're not doing it alone either. We're going to share with you some of the real-life adventures of the Charlie's Angel cast, and the lovers that stand by their side through it all. 
So whose personal life bother's Donald Trump? Which actress met her spouse in a church? And what do we know about Noah Centineo's girlfriend? Let's dig into the personal lives of the new Charlie's Angels cast. Believe me, we have something that will surprise you!
Kristen Stewart as Sabina Wilson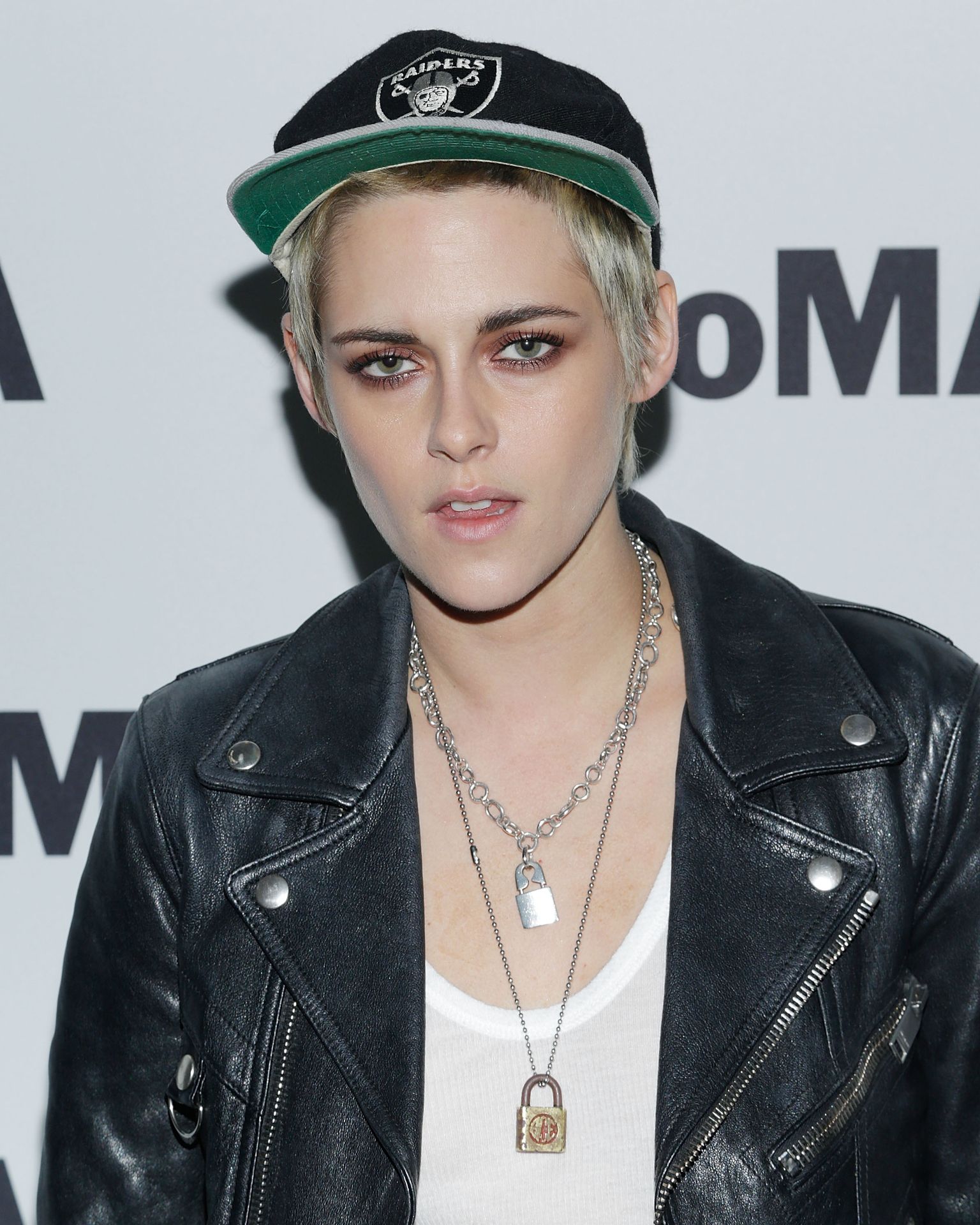 From their badass trio, she is the femme fatale and magnet for bad boys. Since the movie's director Elizabeth Banks made it loud and clear that there will be no romantic relationships in the movie, let's dive right into Stewart's real-life love affairs. Happily, there's a lot to talk about. After the affair between Kristen Stewart and Robert Pattinson went beyond Twilight, for the next few years they became one of the most talked about couples in Hollywood. Paparazzi followed their every step, and fans were frantically writing on forums, speculating on which items Steward was seen wearing from Pattinson's wardrobe. 
Despite the meticulous attention the couple got, they looked very happy together until, like a bolt of lightning, photos of Kristen Stewart in a close embrace with the "Snow White and the Huntsman" director Rupert Sanders were released. He is 19 years older than Kristen, and ... also married. This messy case quickly made it to all headlines and the couple's fans began throwing serious shade at Stewart. Even Donald Trump posted a tweet, encouraging Pattinson not to forgive his beloved.
Kristen Stewart and Rupert Sanders were obliged to publically apologize to their partners. Pattinson's heart quivered and he forgave Kristen, unlike Sanders' wife, who quickly filed for divorce. But Pattinson and Kristen's reunification did not last long, and a few months later, they split up for good. But despite that, in a recent interview with Howard Stern, Kristen said that Pattinson was her first love, and called him "the best". 
In about a year after their break-up, Kristen was spotted with her personal assistant, Cargile. This match took everyone by surprise, and the paparazzi that was taking a break from stalking Stewart pointed their cameras in her direction yet again. The relationship didn't even last for a year before the couple broke up and Kristen's interest shifted onto French singer-songwriter Soko. 
Despite their passionate kisses and romantic walks around Paris, they broke things off pretty quickly. Maybe it wasn't the best idea in the first place, considering that both of them dated Pattinson in the past. Then began the chapter of short and long romances with the singer St Vincent, model Stella Maxwell, stylist Sara Dinkin and... back to Stella Maxwell. Maybe Kristen is one of those people who likes to give second chances. This summer, Kristen dove head deep into a new relationship with "XOXO" screenwriter Dylan Meyer. 
Stewart first spoke about their relationship in an interview with Howard Stern at the beginning of November. On the topic of marriage, Stewart said that she would "absolutely" go for it, adding that she already has "a couple of plans" ready for the proposal. According to Stewart, she confessed her love to Meyer after just two weeks of dating. The head-over-heels Stewart also added: 
"I want to make movies and kids with this girl. I can't believe I'm so lucky. I literally drew her in a dream, and now she exists."
Do you think they are moving too quickly? 
Naomi Scott as Elena Houghlin
Unlike the Charlie's Angels of the 2000, who already appeared to us as a solid team, the 2019 angels are only starting to shape theirs. The lead programmer Elena, played by Naomi Scott, had only just joined the team of Angels. The young actress Naomi Scott had an eventful and exciting 2019. This year, within the span of several months, two big movies where she made an appearance were released: Alladin, where she played the charming princess Jasmine, and Charlie's Angels. 
What's interesting is that Scott was first noticed by Kelle Bryan, a member of 90s R&B girl group Eternal, when she was only 12. She was singing at her parent's church, when Bryan took notice of her voice. At the age of 15, she was already owning her lead role on Disney Channel UK in the series Life Bites. But her career on the big screen came to a halt. In 2014, she landed a small role in The Martian, but the scene with her was removed in post-production. 
This was a tough blow for the actress's self-esteem, who already had an outfit ready for the movie's premiere in London, to which she invited some of her friends. But Scott's talent for acting was not left unnoticed, and in the audition for the role of Jasmine, she outdid thousands of others who also auditioned for the role. We should mention that the actress also sang all of the princess's songs in the movie herself! The movie's insane success brought Scott world-wide fame and a whole load of admirers, many of which were disappointed to find out that for years now, her heart has been occupied.
Despite Naomi being only 26, she has already been married for 5 years to a British football player named Jordan Spence, whom she met at Naomi's parents' church when she was 16, and the two started dating right away. Do you think it was too early for them to get married? You're not the only one. Scott thinks so too. She told The Telegraph: 
"I was never that person who wanted to get married young. It was never what I yearned for, but isn't that the way?".
In March of 2019, Naomi gave an interview to British Vogue, talking about her relationship with Spence, and how her religion plays a huge role in her life. 
"[My faith is the foundation] of every decision I make, and of my marriage," she said.
Scott often posts the most adorable photos of her and her husband on her Instagram. The first photo she ever shared on her Instagram was from their wedding in 2014, where the couple is sharing a warm embrace in each other's arms. From the huge archive of adorable photos of the couple, and from the way they talk about each other, it's obvious that the couple found one true love.
Ella Balinska as Jane Kano
From their Angel trio, only Jane has experience being a secret agent. She always maintains a pokerface, even when she's not on a mission. But when she flirts with Elena's assistant, she shows us that she is not just a soldier, but also a charming lady. Although, it must be hard to resist Noah Centineo's charm and charisma!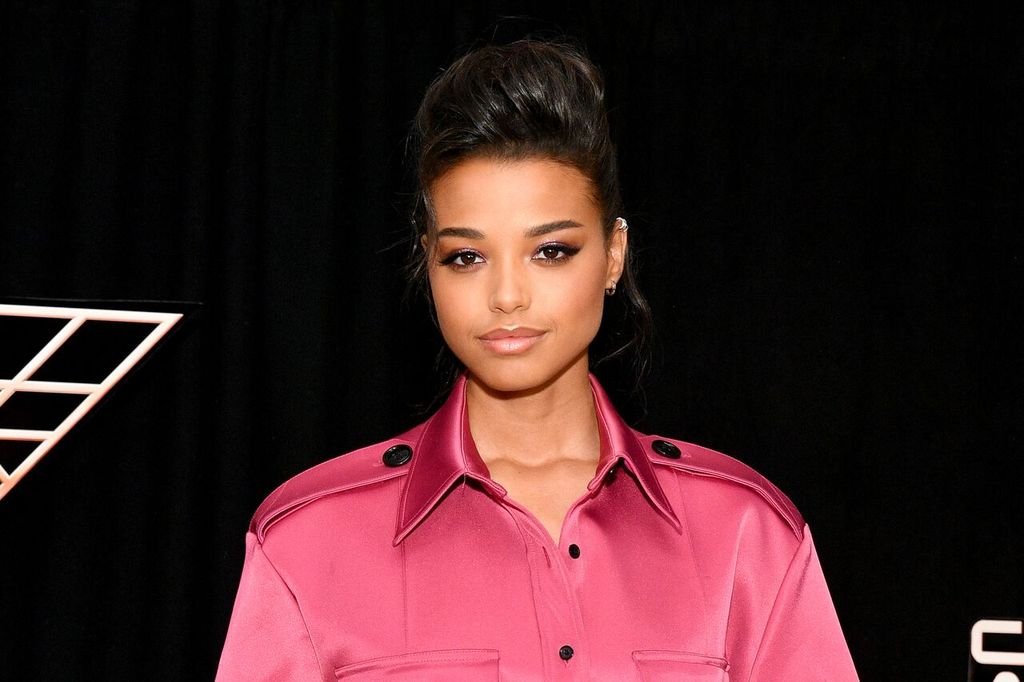 Unlike Naomi Scott and Kristen Stewart, Ella's acting background is not as rich. Her role in Charlie's Angels became her breakthrough! Despite being the daughter of the famous host and chef Lorraine Pascale, Belinska decided to build her career relying only on herself. Ella Balinska said that before being invited to play in the film, she worked in Selfridges for three years. For most of her time there, she worked in the men's shoe department. She says that even though it sounds weird, Selfridges is a "really cool place to ground yourself."
Oh, and did you know that Ella was also competing for the role of Catwoman in Matt Reeves' The Batman movie? But Zoe Kravitz ended up getting the role instead.
"That is a funny coincidence, but I'm very excited to see that Zoe Kravitz landed that role. I think she's gonna be great," said Balinska.
There was a reference to this incident in Charlie's Angels, where Stewart's character makes a snarky suggestion to pay Balinska's Jane Kano to dress up as Catwoman. But all jokes aside, Ella claims that she instantly got along with her co-stars.
"We had a lot of dinners. We cooked for each other, which was so nice. We had each other over and showed each other short films that we'd done. It's a really special bond," Ella admitted.
It's also fascinating that most of the stunts in the movie are done by the actress herself. This is where her skills from the Academy of Performance Combat come in handy. Can you believe, that she is qualified in 12 different kinds of stage combat? Unfortunately, there's nothing we know about the actress's personal life. Either she is trying to hide her partner, or her heart isn't taken by anyone at the moment.
Elizabeth Banks as Rebekah Bosley
Elizabeth banks not only directed, wrote and produced Charlie's Angels, but also played one of the key roles as one of Charlie's assistants. From the previous movies, we remember Bosley being played by a middle-aged man, but Banks decided to go further and introduce several Bosleys, proving that it's not just a name, but a whole position. Even though the movie is accused of focusing too much on feminism, Banks admits that that was exactly her intention.
"I wanted it to be a celebration of women," Banks said. "I wanted it to remind people that women are everywhere, that you can't ignore us and that when you underestimate us, you give us a superpower."
But we didn't gather here solely to discuss the movie, we are here to talk about the cast's personal lives. We know that celebrity marriages can be hectic and dramatic, but Banks and Handleman's marriage appears to be almost too mundane. Elizabeth and Max Hendleman met in 1993, "at a fraternity party" in college, when both were students of University of Pennsylvania.
Despite the passionate progression of their romance, the couple didn't rush into tying the knot. A whole decade went by before the two decided to get married! "He said that after 10 years, he owed it to me to completely surprise me," Banks explained. Currently, they are not just a power couple, but also business partners, and owners of Brownstone Productions. Which proves the point that it is possible for both people in a couple to balance work and love life, whilst being in a happy relationship.
Noah Centineo as Langston
Since we mentioned Elena's charming assistant, let's further investigate the no less charming actor playing him, Noah Centineo. As many have heard, the star of To All the Boys I've Loved Before is currently taken. At the end of October, the actor posted on his Instagram story a video of him and Alexis Ren relaxing on a sofa. Alexis is a model, famous for her shots in Sports Illustrated and Maxim in the past couple of years.
Ren also took part in Season 27 of Dancing with the stars, where she came fourth. The two met through mutual friends, and have been together for several months. Even though Noah showed up to the Charlie's Angels premiere at the Westwood Regency Theatre without his plus one, Ren didn't leave the actor's thoughts for one minute. Talking to the journalists at the event, he called Alexis "the angel in my life". It seems that their relationship is very serious. At a different event, Ren also admitted that it's real love.
"Yeah, I love that man. He's amazing," the 22-year-old told ET. "... I love that man with all my heart so I feel really grateful to be his partner."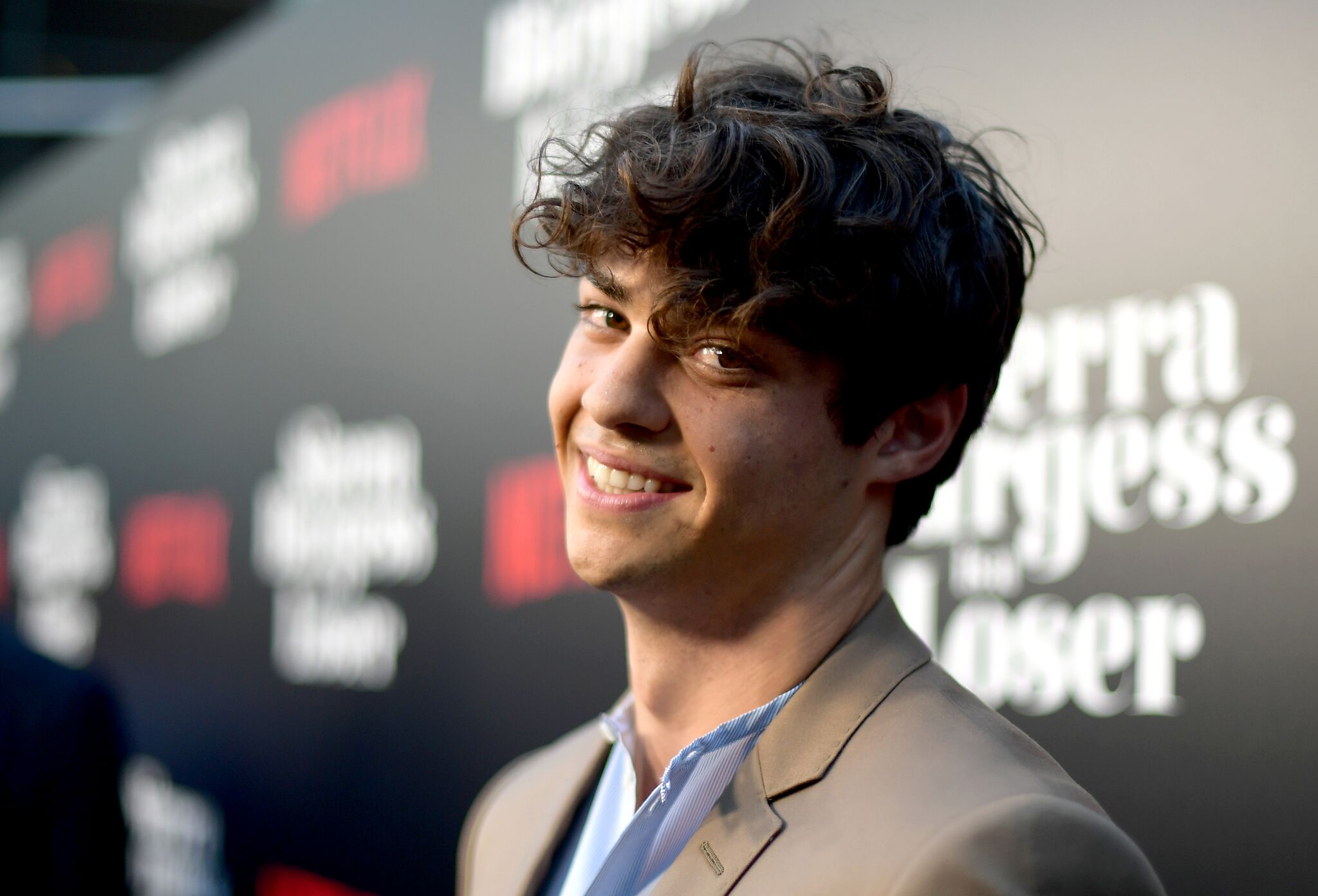 But there is one thing about Noah's new beloved which came as a huge shock to his fans. Can you imagine, that Alexis still hasn't seen To All the Boys I've Loved Before?! How is this even possible? Have you seen it? Noah Centineo was great, but he hasn't always had the luxurious life of a Hollywood star - read about the early struggles he faced in his career here.