Glimpse Into Some of the Truly Embarrassing Moments: Real Life Stories
Have you ever had a really bad day? A day where everything seems to be going wrong and you're not sure if you should laugh or cry? Today we'll highlight some of these embarrassing moments; moments that will surely make you giggle! From chipping their teeth to getting married in the cold and wet rain, read on to find out how Lady Lucky turned against these unlucky people. Hopefully, we can learn from their misfortune and avoid having a similarly bad day.  
A CHIPPED SMILE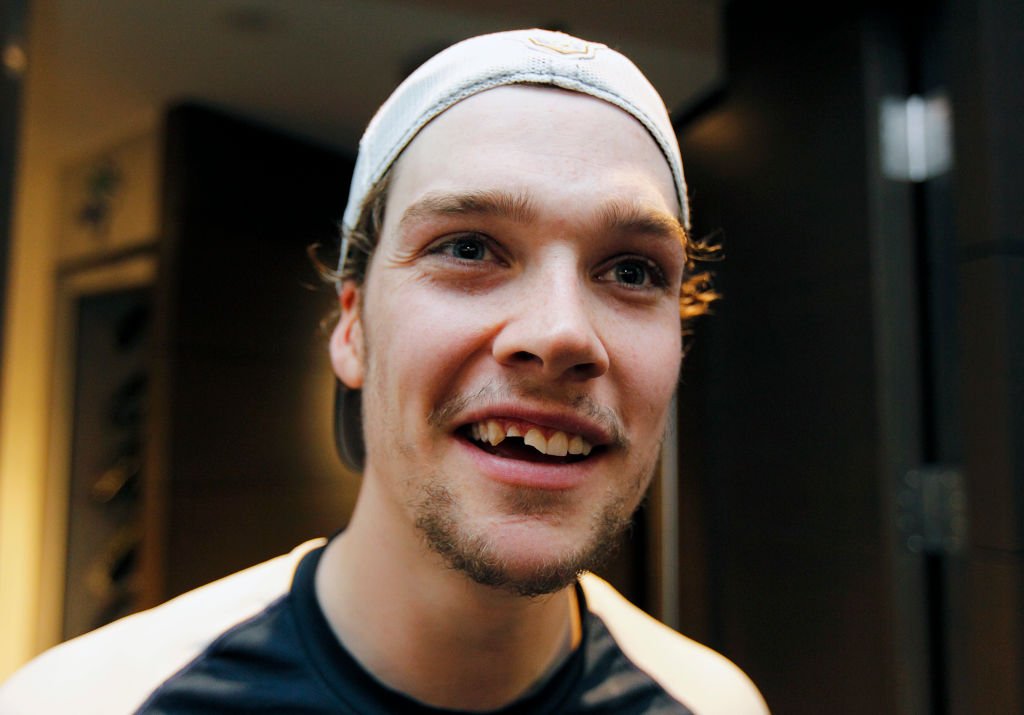 ---
Whether you're playing sports or walking around town, everyone is at risk of falling or injuring themselves. But one thing that's a little more uncommon, is the chipping of one's tooth. Apart from the shock and horror of losing his pearly white, this fella had to deal with the laughing faces of onlookers. Truly an awkward and uncomfortable situation that you really wouldn't want to find yourself in ... However, this guy had something else in mind. Instead of sulking and shying away, he decided to turn a bad situation into something positive.
No one can deny the humor in his chipped smile and thus he opted to show it off, making people happy and making them laugh in the process. This is a prime example of how you can always turn a bad day into a good one, despite the facts surrounding your misery. It is important to remember that there is always someone worse off than you and your chipped tooth. A tooth can always be fixed and so can most of the things that throw our days off.
A BAD HAIR DAY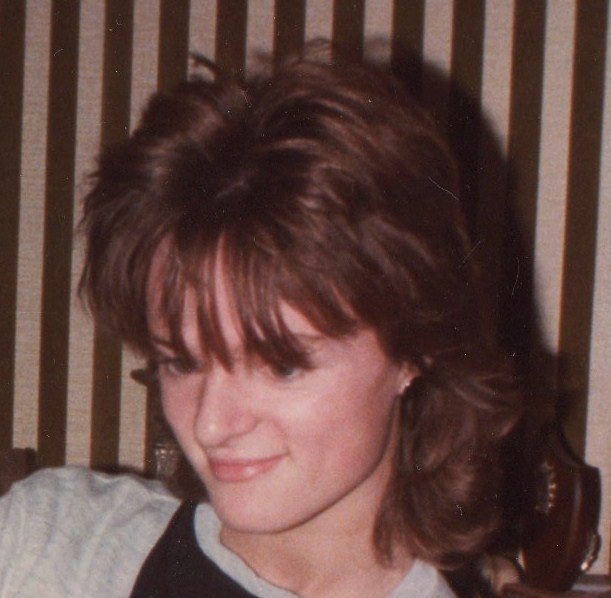 ---
Most women will agree - there's nothing worse than leaving the hair salon dissatisfied and ashamed of your hair. This was the case with this poor woman, the victim of a hair crime. Her brown locks were cut into a strange-looking fringe and left her feeling unhappy and disappointed. Not only did she have one bad day but she had several bad weeks! This was because she had to wait for her fringe to grow out before she felt good about her hair again.
Hair plays a vital role in style and personality and if one feels their cut or color isn't representing them, it can have an array of unpleasant effects. But there is always a silver lining to any unfortunate haircut and to a bad day. This lady can use her new haircut to make her family and friends laugh. When they see her new look they may not be able to control their laughter. Instead of being upset with them, she will embrace the haircut and make it work.
PUTTING YOUR FOOT IN IT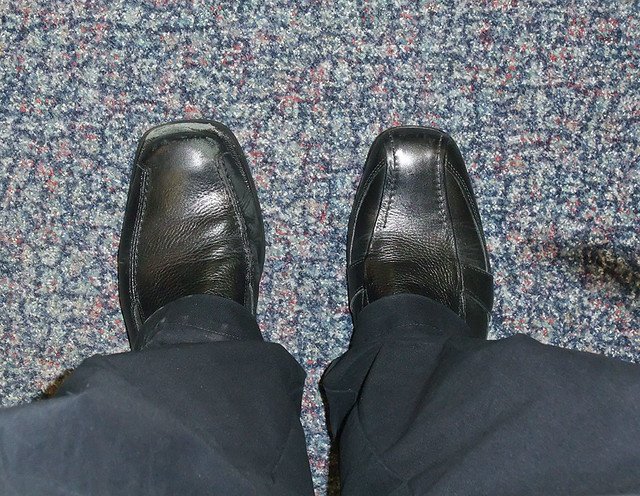 ---
Early mornings can be a very rushed and busy time. Between getting the kids ready for school and dressing yourself for work, many things can go very wrong. Throw in the fact that you can't really see what you are doing until the coffee kicks in and its a disaster waiting to happen. That was the case for this unlucky person. In their hast to be on time for work, they accidentally grabbed mismatching shoes. They only discovered their mistake when it was too late to save the situation and they were already long gone from home.
Hopefully, no one else noticed! Either way, wearing two different pairs of shoes can be both uncomfortable and irritating - making for a very bad day indeed. Did you notice the shoes were different at first or did you have to look twice? We only saw the difference after thoughtfully inspecting the photo, no wonder this poor person made this mistake. Has this ever happened to you and did you tell anyone about your laps in judgment after you rushed home to change your shoes? 
THE WHEELS OF THE DAY ARE COMING OFF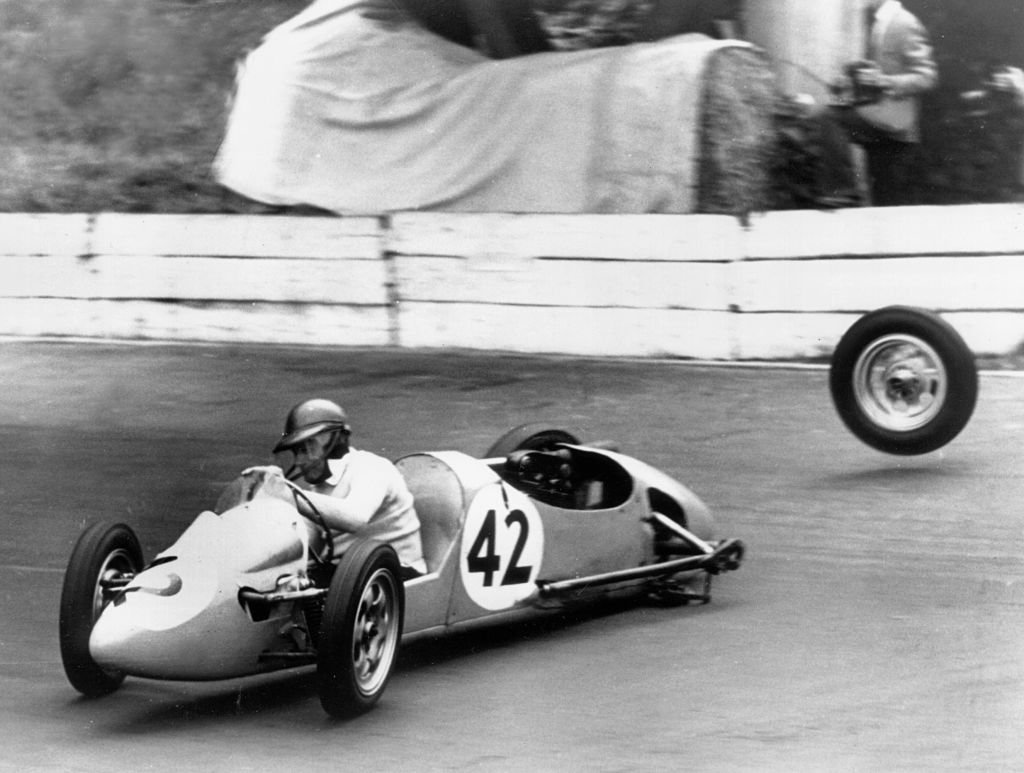 ---
Car accidents can be very traumatic and tragic. But sometimes they merely embarrass the driver. This is especially the case for this racecar driver who seems to be having a very bad day on the course. While he appears to be doing fine, the wheel of his car has come off. The driver's chances of winning the race most probably also ended after this unfortunate occurrence. He attempts to save the car and himself as his hands are very much still controlling the vehicle. But the look on his face shows defeat, sadness and a complete loss of actual control.
We hope he is able to look back at this photo and laugh at his past mistakes, instead of wallowing in his bad luck and unsuccessful day. Not only is he alive and uninjured, but so is his car for the most part. We can't help but wonder ... what went wrong with his driving and speed to result in his loss of a vital fourth wheel. And, most importatntly - do you think it was his fault? The only thing that was possibly bruised is his ego... and so the only words of consolation we have for this driver are "better luck next time!" 
KNEE-DEEP IN TROUBLED WATERS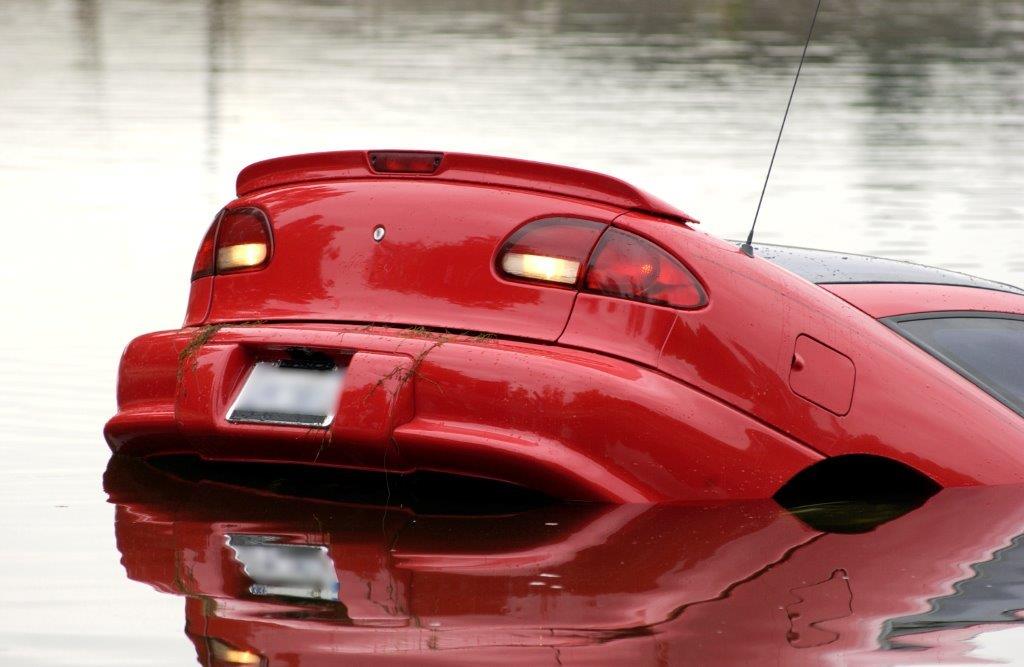 ---
There are few things worse than bumping your car - but submerging it in water takes the cake! Not only do you run the risk of drowning but the damage to the car is irrevocable. It's not just as simple as sending it to the panel beaters to be fixed. In addition to this, the unlucky car owner will most probably have to buy an entirely new car.  The effort and financial burden are enough to put anyone in a bad mood. The person also becomes dependent on others to drive them around until they can make a plan.
This mixture of misfortune will certainly turn anyone's day into an awful time and thus it's difficult to see any real positives from this incident. The only true benefit is that one's insurance might payout and you can score a newer and better car in the process. Another point of interest is how this red car ended up in this lake... One can't help but wonder what the circumstances were leading up to this car's dip in the lake. Did the owner of the car cause his own bad day by driving the car into the lake on purpose or was it an accident? We may never know. 
A FOIL FILLED NIGHTMARE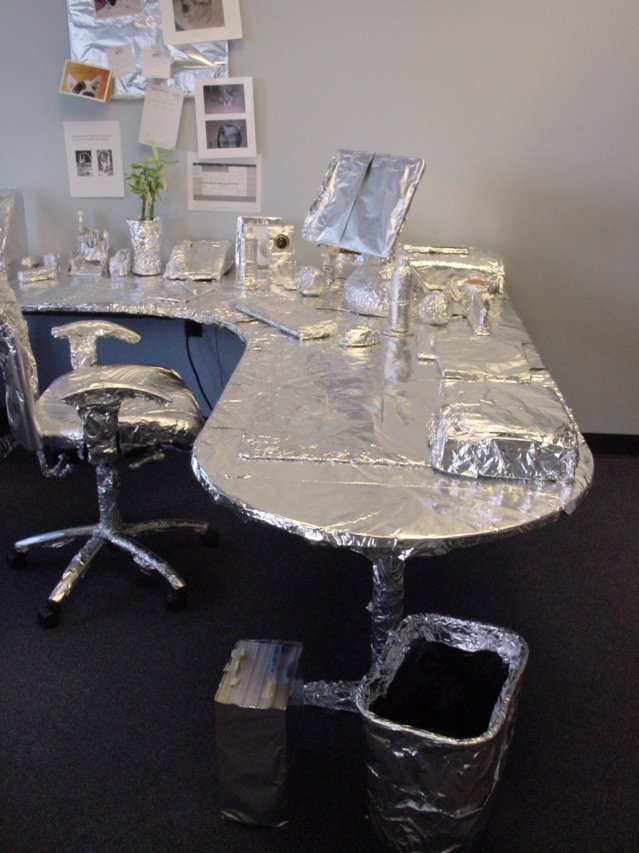 ---
Pranks at work can be heaps of fun. But they can also be inconvenient and annoying. Colleagues pranked this poor person by covering all of their belongings and entire workspace in foil! It must've been hilarious to see unfold, especially the reaction of the unlucky employee. However, the harmless prank may have turned his entire day upside down, possibly feeling targeted or ridiculed. Because of the circumstances surrounding this prank being unknown, it is difficult to ascertain the nature and true intention of it.
The employees may have been bullying this worker or in a more positive light, they may have done it to them because they are very likable. Either way, the prank was a little childish and the worker whose desk this was may even have lost out on working time because of the inconvenience. Despite the fact, looking back on a photo like this is sure to be hilarious and keeps things light in the workplace. Would you ever pull a prank like this on your colleagues or better yet, your boss? If you would, make sure to take pictures!
A CRACK IN YOUR DAY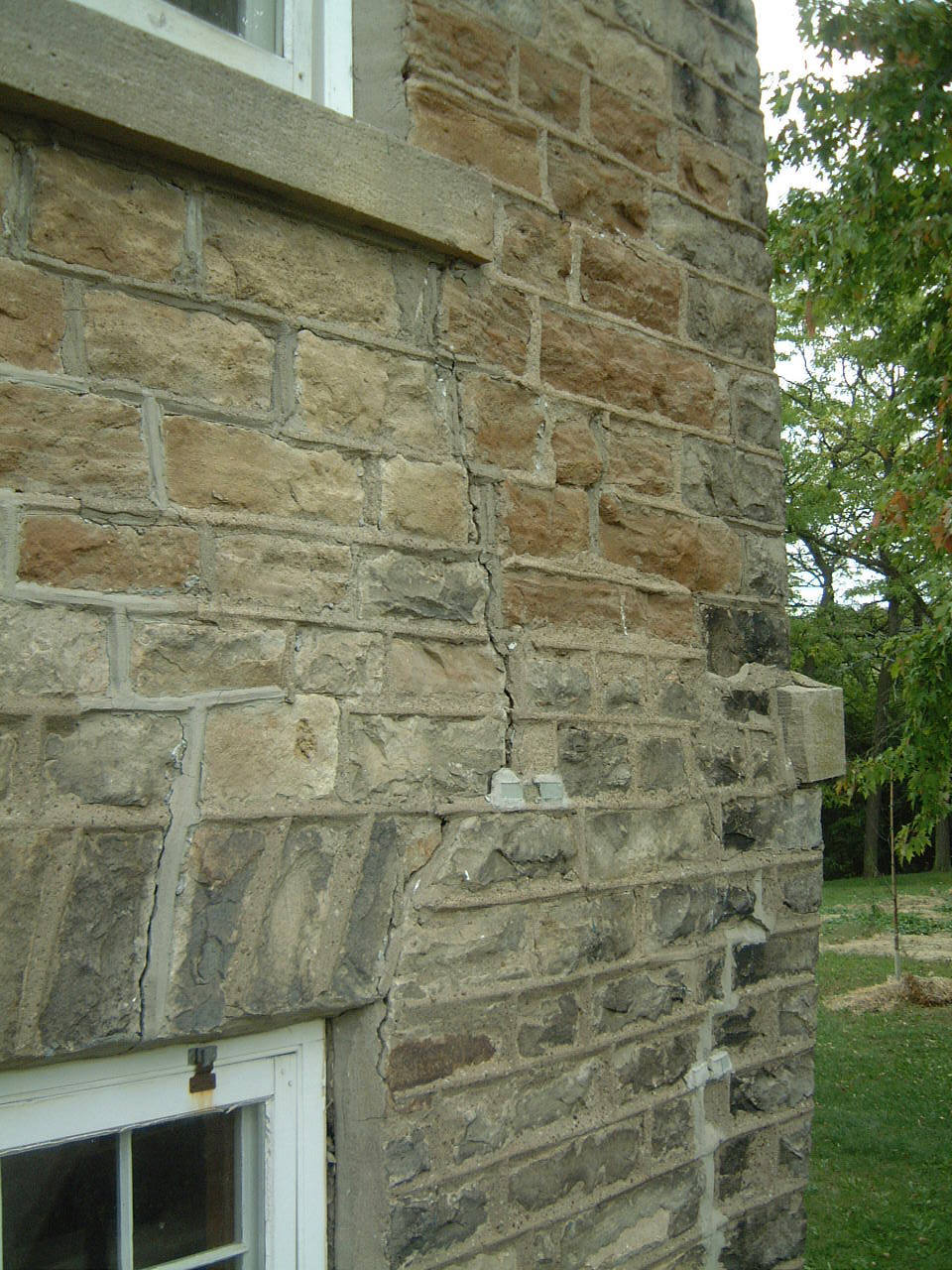 ---
Bad luck tends to strike when you least expect it or worse - when you need it the least. This unfortunate homeowner woke up to a nasty surprise. Their house is cracking and is a potential risk. What an awful way to start a day that could've otherwise been great. Not only does this cause stress and tension for the family but it could mean the need for some serious renovations, too. Family members may be left wondering if they need to evacuate their own home - a very disruptive thing for both children and pets.
Often times, days turn upside down because of the unexpected curve balls life throws at you. Sometimes, these curveballs can be very expensive. And in this homeowner's situation, this is certainly the case. Repairing a big crack like this will cost a pretty penny, so were seriously hoping that the owner has insurance. If that is the case, there may even be an upside to this upsetting news - the family can partially renovate their home for a fraction of the cost. This way, all their effort and inconvenience is not for nothing. 
PAINFUL POST-ITS
---
Depending on the content of these post-its, this prank could be a very well-intentioned and cute gesture. In reality, however, it is a painstaking effort to remove and clean up. Not only does the owner of the car have to remove all of the sticky post-its by hand, but they also have to clean the car for any remaining marks and glue. While this act was most probably meant as a lighthearted gesture, there are better ways to express how one feels. The effort on the part of the person pasting the post-its must also be acknowledged.
While it isn't the smartest idea, it is undeniably funny and well-executed. Looking back at the photo, even the victim of the prank will have a hard time denying its humor. Hopefully, the post-its say some cute and inspiring messages and not ugly and damaging things that can be labeled as bullying. Because there is no way to turn a bad day around if someone else purposefully sets it up to be a disaster. What do you think the stick post-its say and how long do you think it took to paste all of them?
DYE-ING INSIDE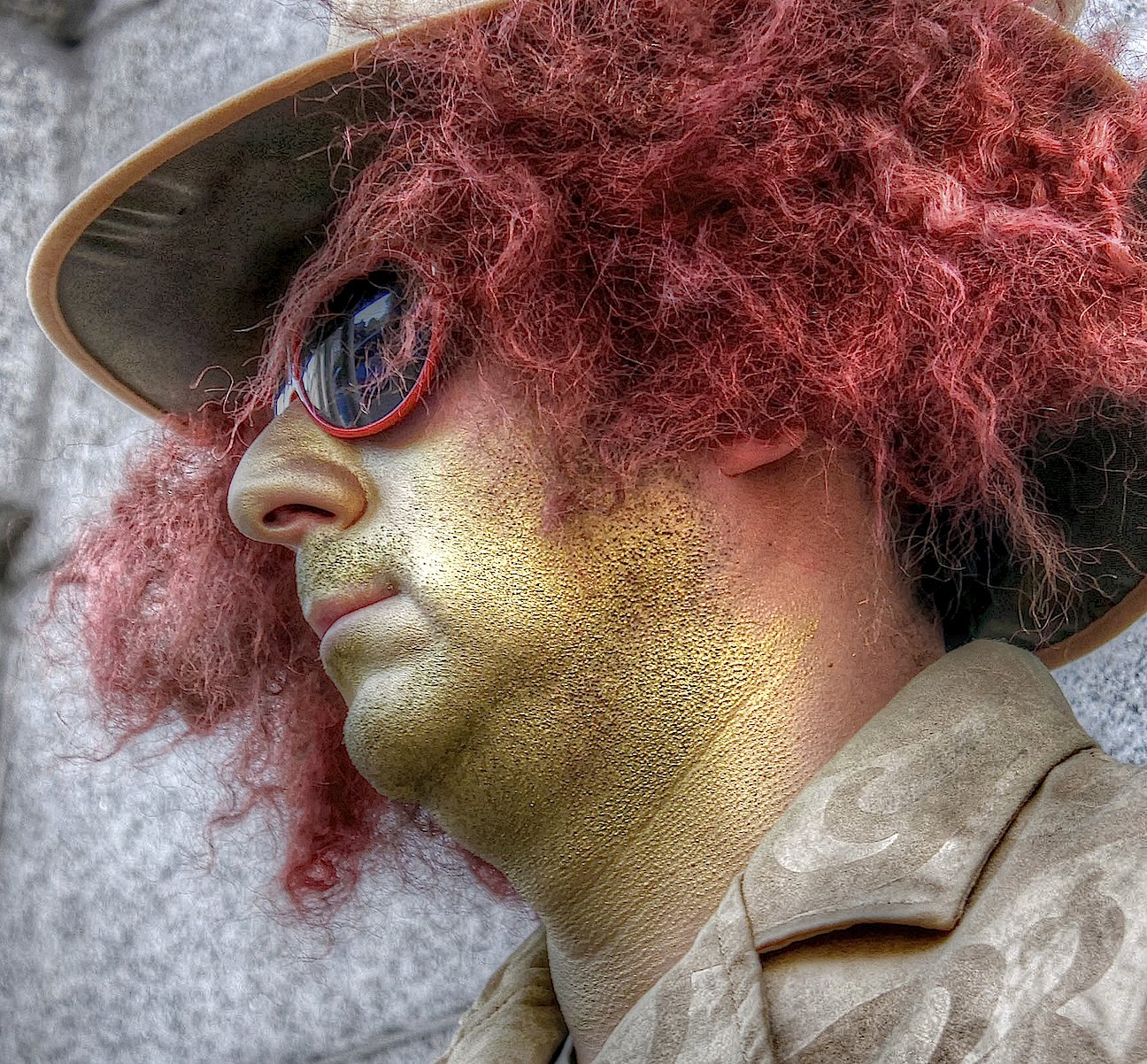 ---
The only thing worse than a bad haircut is a bad dye job. The poor person above had his hair dyed a rusty red color that left him unhappy and looking odd. His day was completely ruined because he now had to go through life looking like he possibly belonged in the circus. Often times one's appearance can be jeopardized by the professionals you entrust to take care of you. This is the case here and it leaves one feeling sympathetic for him. Despite the bad state of his hair and the terrible color, his hairdo does cause a few giggles. 
When people walk past him they can't help but smile and maybe laugh a little. This man seems to be embracing his new hairdo. The glitter on his face shows that while he may have been having a bad day, he is now choosing to embrace it and make the best out of the unfortunate situation. Has your day ever been ruined by your hairdresser? Did you have the guts to tell them you were unhappy or did you simply walk away with a smile only to cry at home? 
A WALL FULL OF MISFORTUNE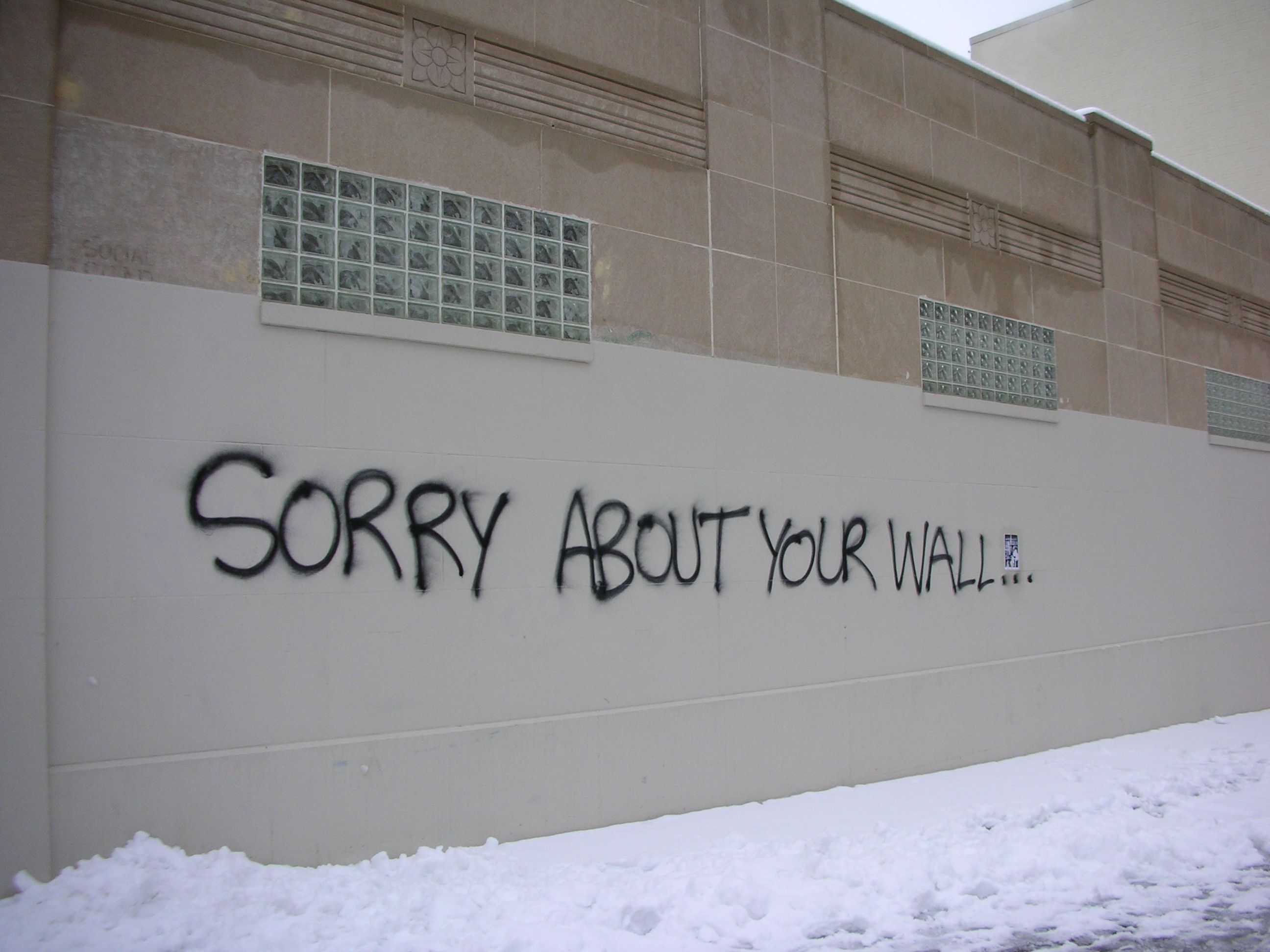 ---
Graffiti is not always a menace to society. Sometimes it can be beautiful and very creative or even thought-provoking. However, this is not the case here. This graffiti artist had one goal in mind - to purposefully upset the owner of this building. While they may think their actions were funny and harmless, they actually committed a punishable crime. This unlawfulness also causes the buildings' owner an array of unheeded issues. They now have to deal with repainting the wall. They also have to think about preventing it from happening again.
These are the kinds of unnecessary actions that can ruin a good day. Despite the nature of this crime and the consequences, some recognition must be given to the wit and irony of this graffiti artist. While they seem to be unartistic, they are clever with words and maybe their funny message can do some good. A passerby may very well be having a bad day and this graffiti may be just what they need to cheer themselves up. Have you ever sprayed graffiti on a wall? Did you get caught? 
A BURNT OUT DAY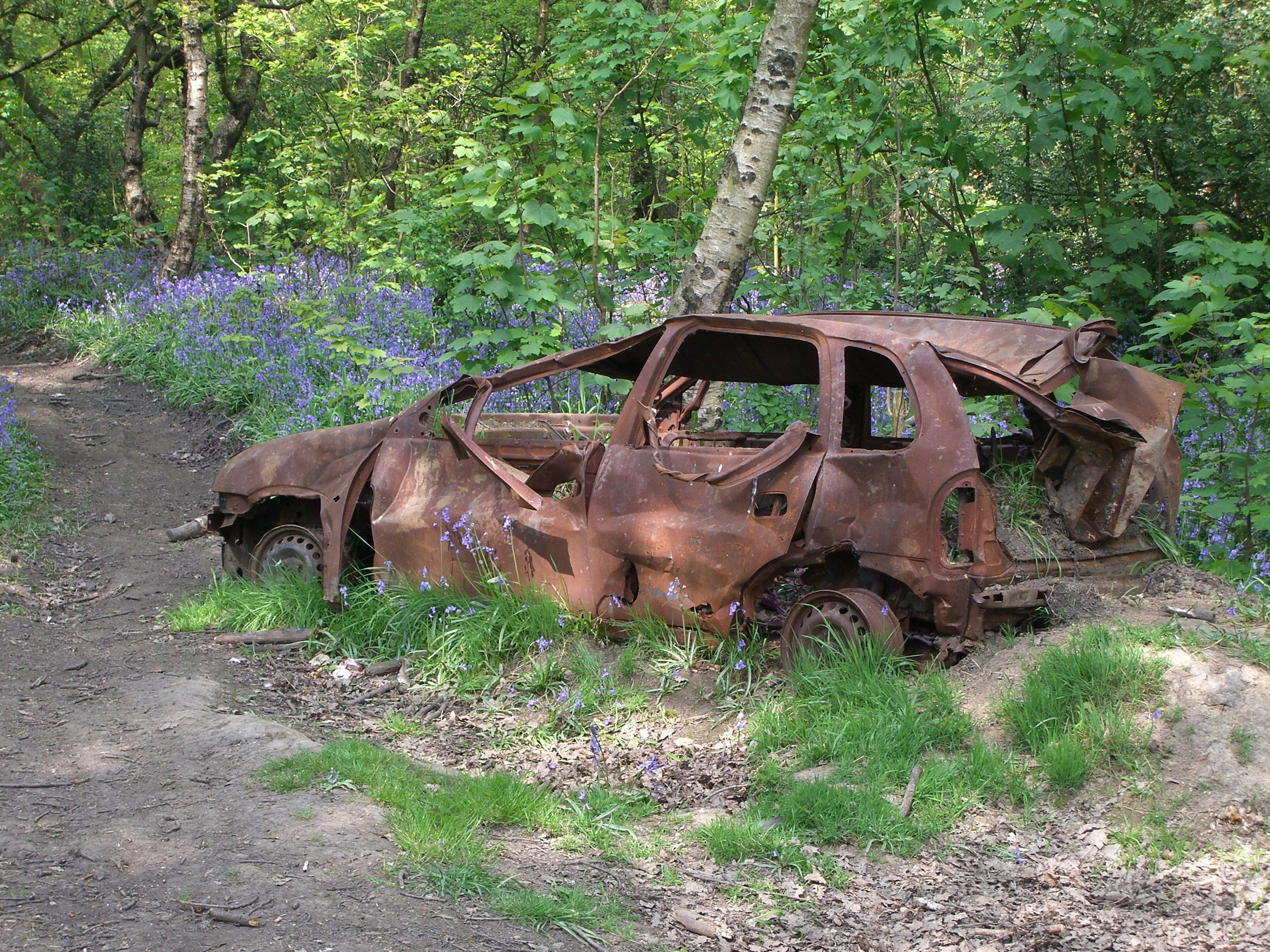 ---
Imagine the shock and horror of packing your car and then later discovering it has gone up in flames. Not only is it a safety risk but it is also a hassle. We certainly hope there were no passengers inside when the vehicle burnt out. This car owner will certainly face the financial strain of this bad day. They will have to buy a new car and account for what happened here. What do you think went wrong with this car and have you ever been inside a burning car or experience a car accident? We hope not!
There is not really any way to see the good and upside to a burnt-out and rusty car. Not only does it affect the people involved but it also creates a very bad day and future for the environment. Firstly, it created smoke and released chemicals into the air and secondly, it now contributes to more waste. The car will end up on some rubbish dump and will be there for a very long time. So while the owner of the car definitely suffered a loss, they are not the only ones affected by this unfortunate event. 
TWEEZE YOUR WAY TO A BAD DAY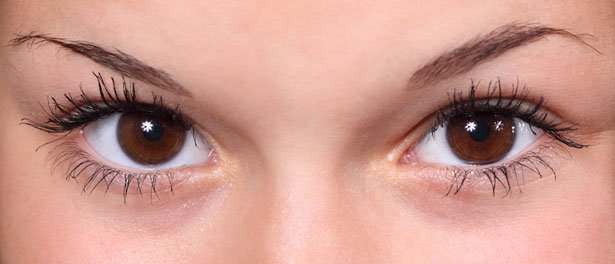 ---
Makeup and beauty grooming is adorned and religiously followed by a large majority of women. It has often been said that the eyebrows shape the face. What happens when one's eyebrows suffer a bad day? This was possibly the case for this lady. What do you think went wrong? She, or her beautician, is to blame for this eyebrow malfunction. They have over-tweezed her eyebrows and left her face looking sharp and unshaped. Women are often at risk of tweezing too vigorously and ending up with slivers of hair for an eyebrow.
Not only does it look strange, but it also borderlines on unnatural and overdone. The other downside to eyebrows is that they take some time to grow back. This, of course, means that it will be a while before this woman can enjoy full and good looking eyebrows. She will have to make use of eyebrow enhancers and pencils to fill out her brows. To be confident enough to face the day, she will have to ignore any rude comments or judgments. If not, her one bad day may spiral into something much worse. Have you ever accidentally over-tweezed your eyebrows and did you manage to save them? 
FALLING IN "LOVE" WITH THE TENNIS COURT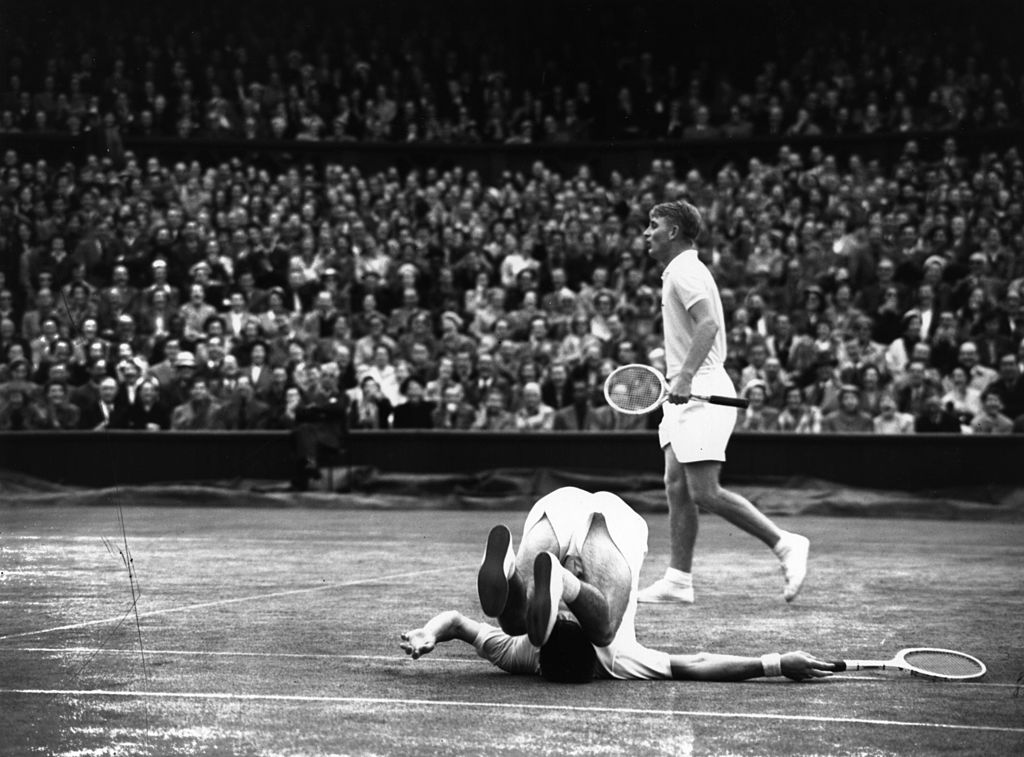 ---
In the emotive game of tennis, a player is said to have "love" if they have zero points on the scoreboard. This is the case with the man above. He has fallen in "love" with the tennis court. This is possible because he is trailing or has a big fat zero for his round. The poor guy! His fall on the court makes for great humor and a good photograph! We hope the player is okay and didn't fall on his body or ego too much... Sadly his day probably turned sour after this match as he didn't go home with the victory.
Instead, he most likely went home with a few cuts and bruises. At least he will have this hilarious photo to look back on and to remind him of where he once was. Losing is never nice and it can, of course, affect your day and turn it sour. However, it is important to remember that losing is a part of life. If we all fall down at the sight of defeat we will be facing a very bad and sad world. But if we use our failures and bad days to propel us, a great big future awaits. 
STUCK IN A TOILET PAPER MAZE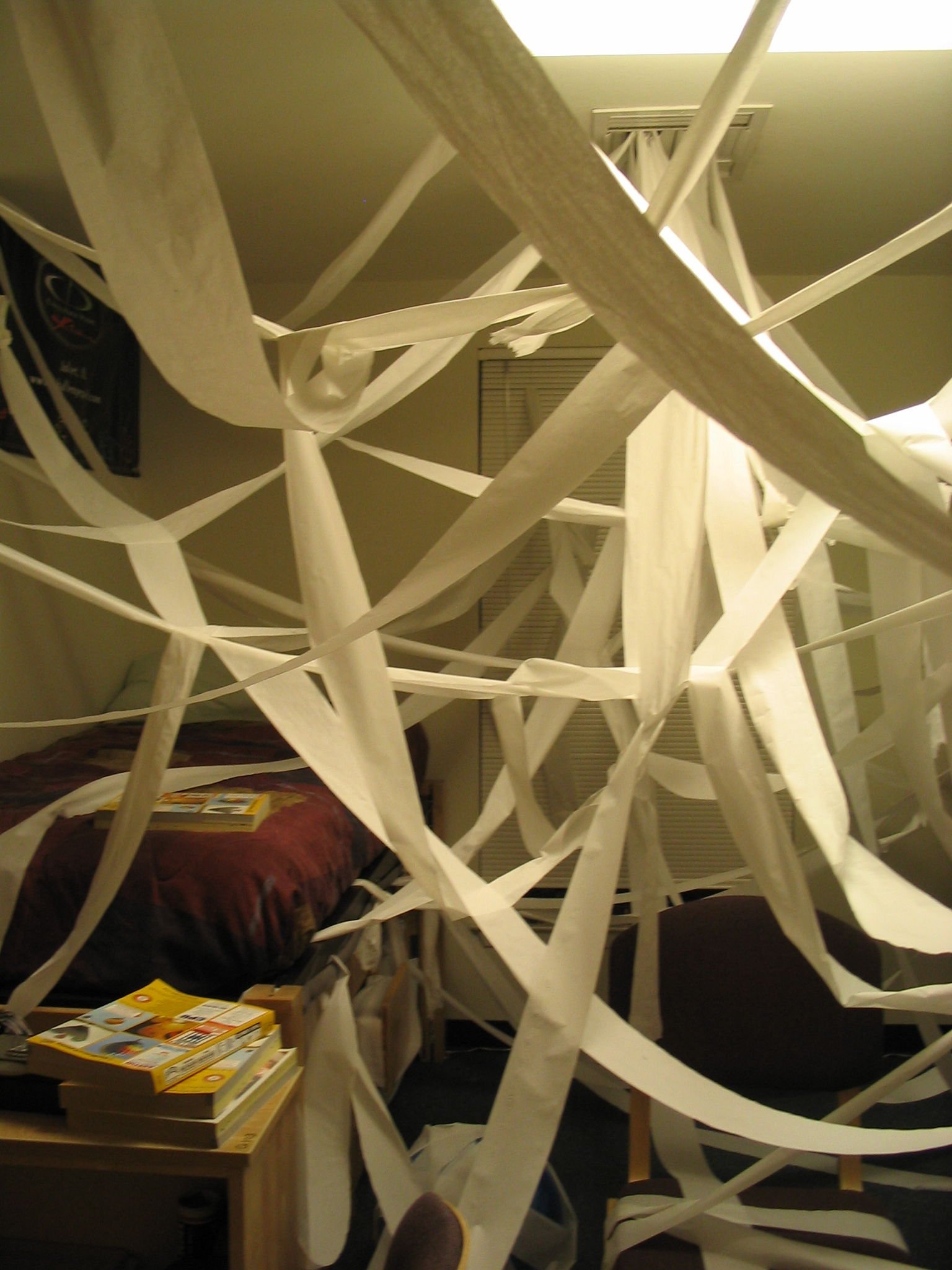 ---
When you have children, you begin to understand that there are always pranks and bad days, incited by them, waiting on the horizon. This is the case here. A few children decided to fill their house with a toilet paper maze. While they think it is funny, and it kind of is, their parents were not impressed. Not only did the kids make a big mess that they probably won't be cleaning up, but they also wasted lots of toilet paper. This kind of activity is sometimes the last thing a busy and overworked mother needs to ruin her day. Did you ever prank your parents growing up?
Often pranks can go wrong and turn out way worse than expected. In this scenario, it is not the case and the bad day will pass over soon enough. In fact, parents can use incidents like these to teach their children about responsibility. By making them clean up the mess they instill the notion that they are responsible for their actions. The same way they can turn a bad day into a good one. It's not always easy to do, but it is worth it. If the parents of these kids laughed about this prank instead of shouting, then this could actually be a bonding experience for the entire family. 
A MESSY DAY STARTS AT HOME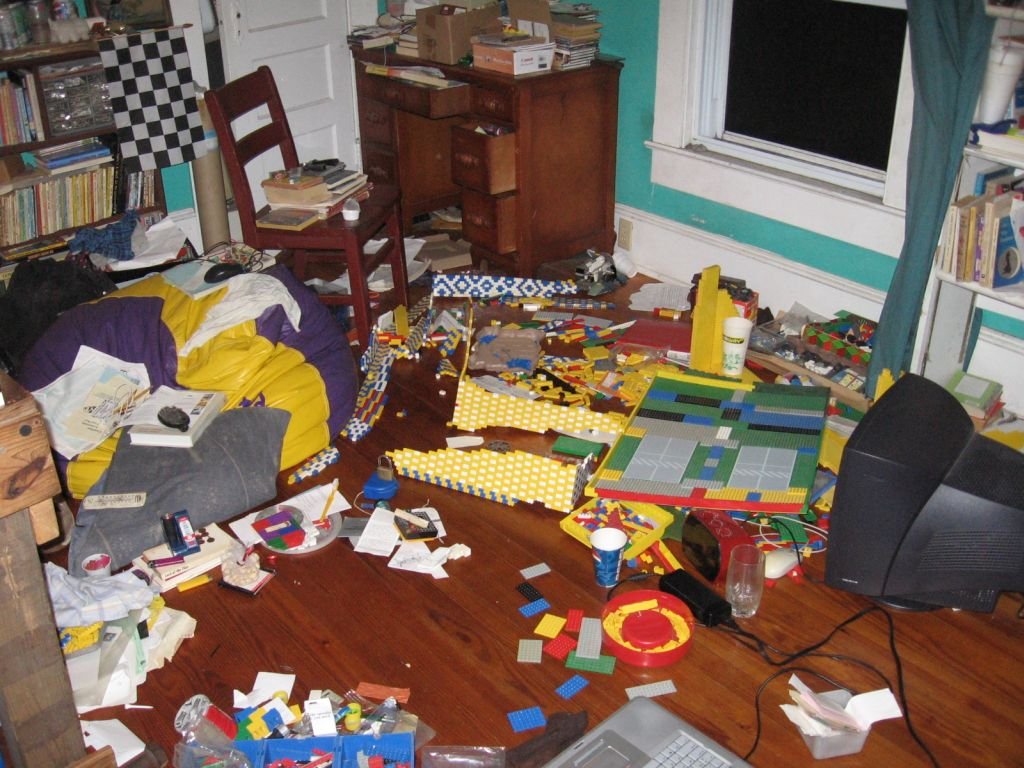 ---
There are, of course, different kinds of mayhem caused by children when their mother is not home. Kids are often messy as they play and can leave immense damage in a house. The home above seems to have been ransacked by burglars when in fact, it was the naughty children of the house. This kind of behavior demonstrates no care for the household and also will definitely press their parent's buttons when they arrive home. The last thing a mother wants to see when she gets home is more work for her to do.
When her kids go to sleep, she will be the one cleaning up this pigsty! Life isn't always fair and there often isn't a bright side when left to clean up someone else's mess. Would you tell your children to clean up the mess or would you do it for them? By instructing them to help you clean, you may find that the mess isn't actually that bad as many hands make light work. It's up to you and no one else to determine the level of happiness or upset within your day. 
SHATTERED GLASS AFFECTS YOUR DAILY OUTLOOK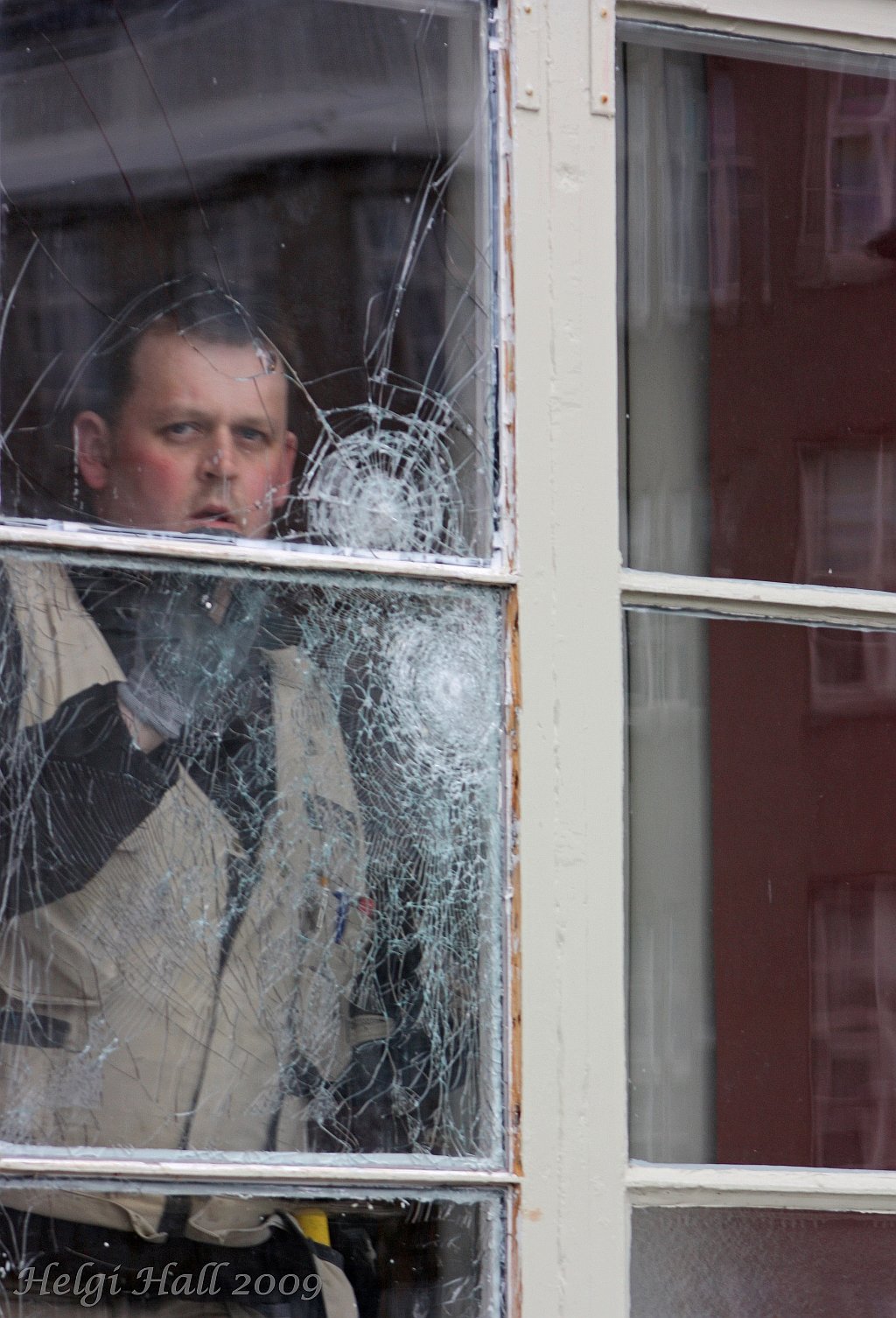 ---
Don't throw stones in glass houses. Or even worse, don't let other people throw stones are your glasshouse. This man's day was upset by an outside element. Naughty kids or vandals cracked his beautiful glass window and now his vision and perspective for the entire day has been negatively clouded and affected. These streaks of bad luck tend to happen when one least expects it and this is the case here. The man's entire face seems to be angry and upset by this menacing fate. He knows that he will now be responsible for repairing the window. An unnecessary task in his day that has turned his smile upside down. 
In a positive light, he should consider that at least the glass is still intact. If it had been fully broken, he would need a repairman as soon as possible. He can also possibly hold the guilty parties accountable and make them pay for the damages. His broken window is not the end of the world even though it might feel like it is in the moment. What do you think caused the massive shattering?  
SNOWED IN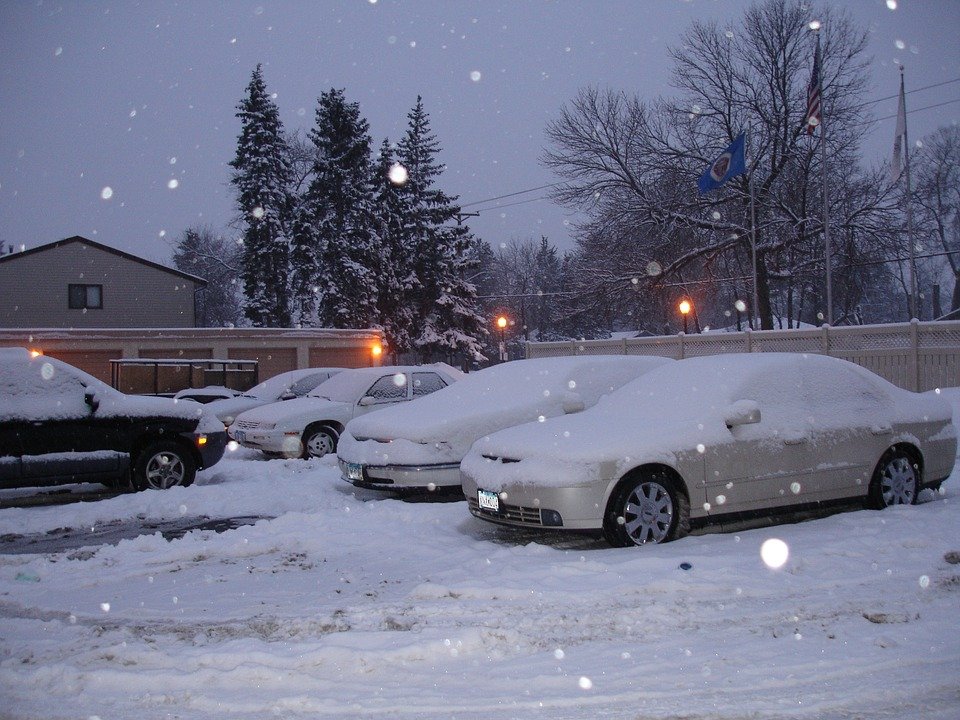 ---
Just when you are in a rush, you'll come out to find your car like this. What do you do when you find your car is covered in snow? Wait for the snow to melt! This inconvenience has happened to many people who live in icy and snowy climates. Has it ever happened to you? While a snowed-in car isn't as bad as a car crash or the flooding of a car, it still causes a hassle and an indefinite speed bump in one's day. We hope the unlucky drivers were still able to make all of their day's appointments and didn't have to skip work because of this. 
The weather is not really something within our control and therefore it is important to remember not to let it determine the kind of day we will have. If one really needs to make an appointment but is snowed in, there is no need for their entire day to be ruined. Thanks to taxi services and things like Uber, there will always be a way to circumnavigate around a seemingly big problem. A problem that will have melted away by the following day!
DON'T PUT ALL YOUR EGGS IN ONE BASKET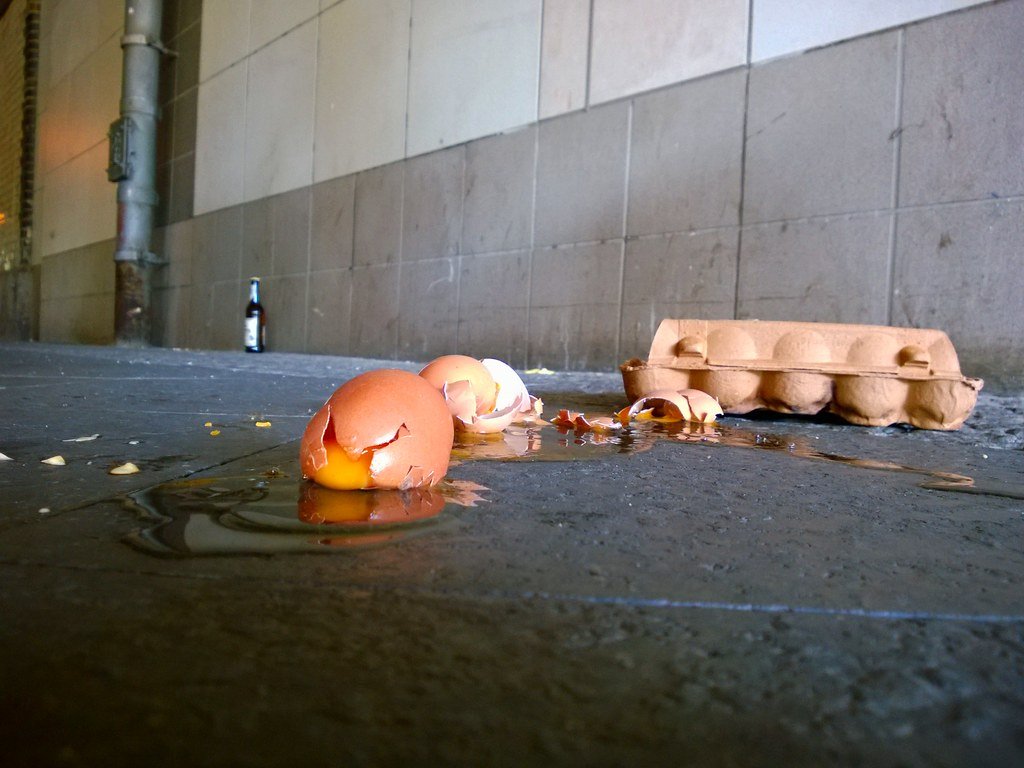 ---
Often when we are in a rush, the most unnecessary things happen. This is the case here. An unfortunate person has dropped all of their eggs. They must've put them all in one basket! Maybe they tripped and fell or were frightened by something and dropped the eggs in their moment of surprise. Sadly, this person's hopes of making eggs benedict or baking a cake are out the window. They'll have to go back to the shop to buy more eggs before they can continue with their tasks. This small incident often sets off a larger feeling of unluckiness and results in a person's overall feeling of having a bad day. 
However unlucky it may feel when it happens, there are worse things than cracked eggs. It is important to maintain a healthy perspective on life and to look on the bright side, even on a bad day. How do you deal with bad days and have you ever been able to turn them into 'egg-cellent' days? 
WHEN LIFE STINGS AND BURNS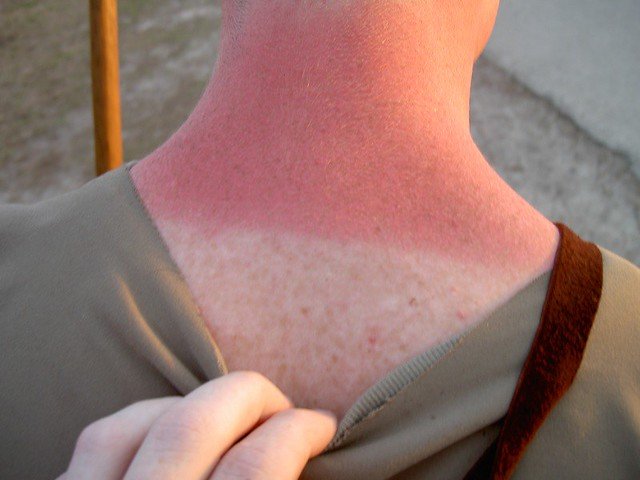 ---
'Ouch' is the first word that comes to mind when looking at this picture. This poor person has spent too much time in the sun and will suffer the consequences for it. His neck and body will have a few bad days as they recover from this overexposure to the sun.
Did you ever get such a bad sunburn? And wasn't your day totally ruined after? Often times it's tough to move around and difficult to continue with your daily tasks. It can also leave one feeling miserable as you can no longer be in the sun, but must spend most of their time recovering indoors instead.
"I BELIEVE I CAN FLY.."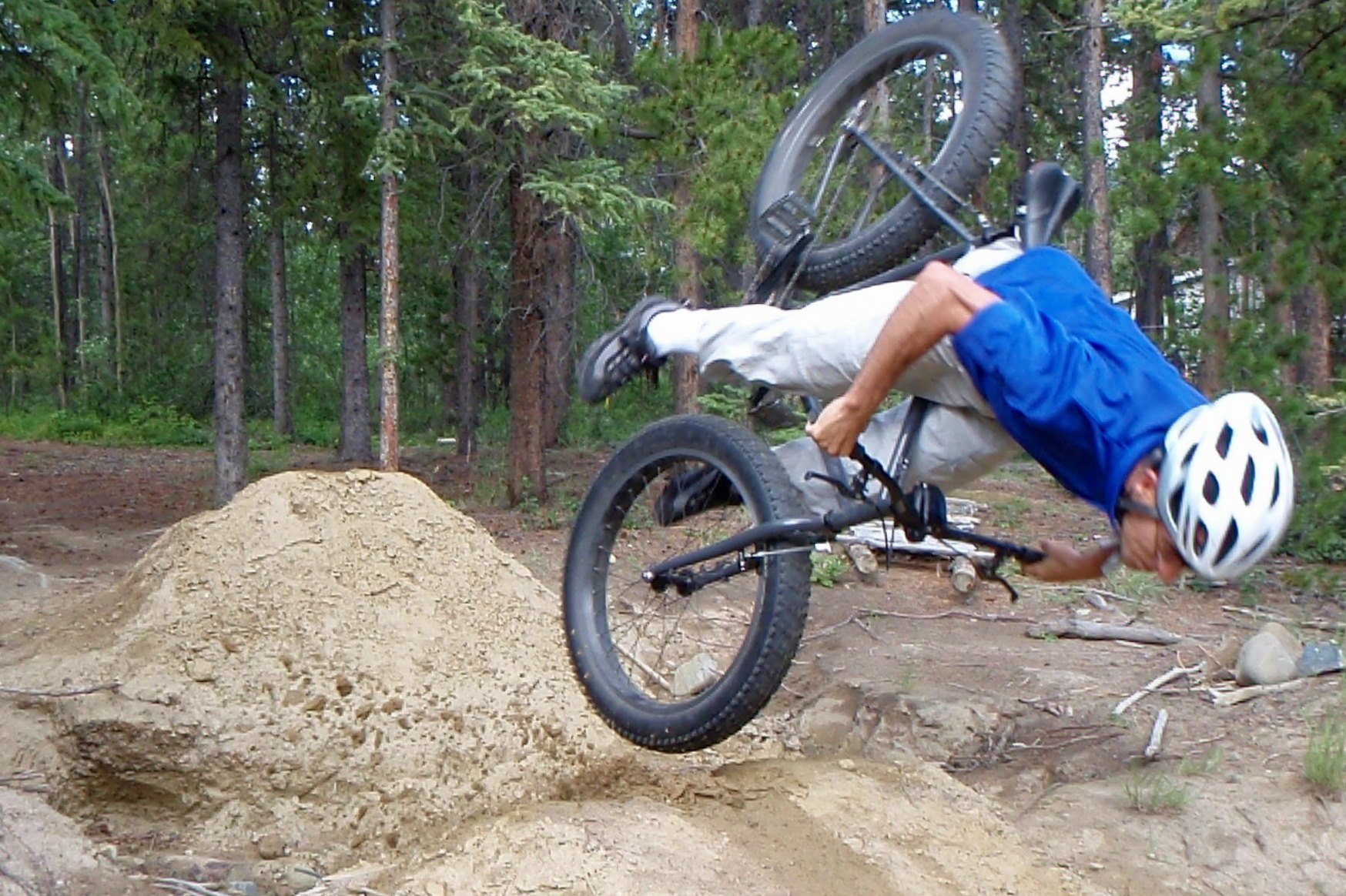 ---
This man had over-ambitious goals. He wanted to shoot through the air by riding his bike over a big rock. His vision must've been to fly through the sky on his bike. But, this vision unfortunately backfired and he will have to deal with the consequences of his unintelligent decision. 
What do you think happened a few seconds after this photo was taken? Most likely shock and pain, followed by the laughter of onlookers. If the bike rider wasn't too badly injured, his friends will probably make fun of him for a long time to come. His belief that he could fly through the sky was quickly dampened! 
HAPPILY NEVER AFTER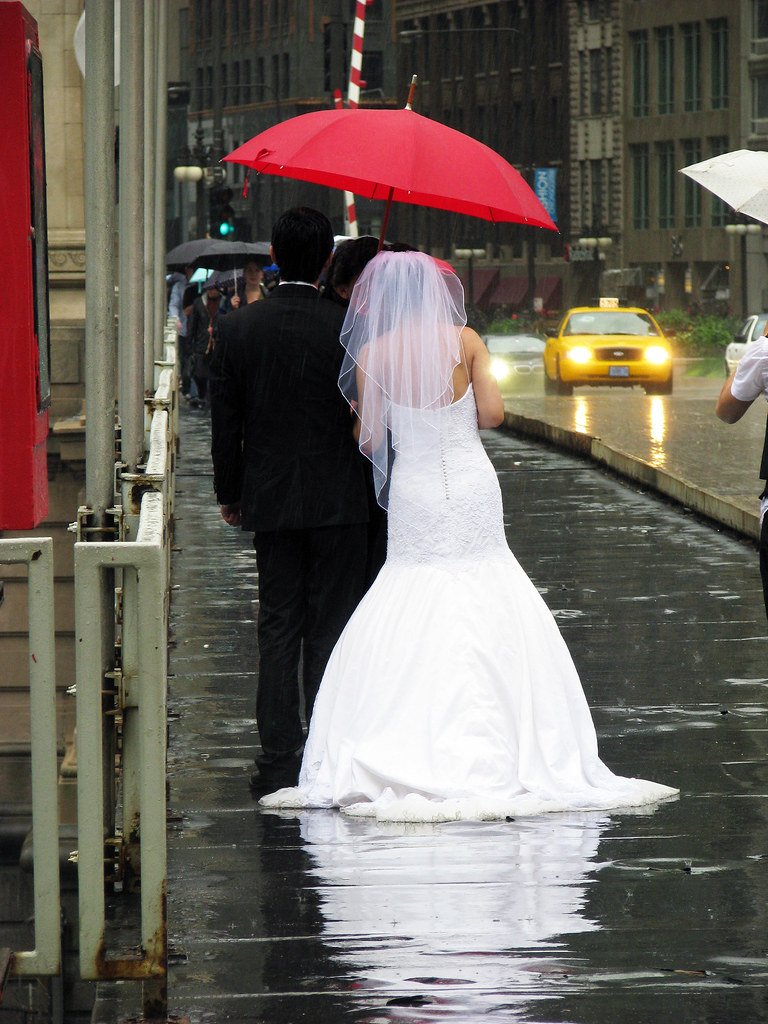 ---
One's wedding is often the biggest day of your life. Months and sometimes even years of planning go into making sure the day is perfect. There is, however, one thing out of the bride's control. One thing that can change her perfect day and make it seem horrible - rain on her wedding day. No matter how much planning one puts into the day, the weather will always have a mind of its own. Similar to this couple, you may decide to have a wedding outside on the street or even on the beach. If this is the case you should always be prepared for the worst. Luckily this couple had an umbrella!
Hopefully, the couple was able to see the rain on their day as a blessing instead of a curse. Looking back in their wedding photos they may even laugh at how upset they were because their day was, in fact, perfect, rain and all. One's happiness and joy should never fully depend on external circumstances but rather on the internal. Every person, like these newlyweds, has the choice to have a bad or a good day, regardless of the unfortunate events that may plague you.