Criminal Minds Cast's Real-Life Partners And Net Worth
CBS' Criminal Minds said its final goodbyes to all the fans. The show concluded its 15-season run and we'll definitely miss it. The Criminal Minds cast became one big family, taking care of each other for so long. Besides, the actors left the show with their bank accounts filled to bursting!
But what do we know about their real-life partners? Likely, not so much. And have you ever wondered how rich the Criminal Minds stars are? What is their net worth? Find out the stunning life stories about each of your favorite cast members from this list!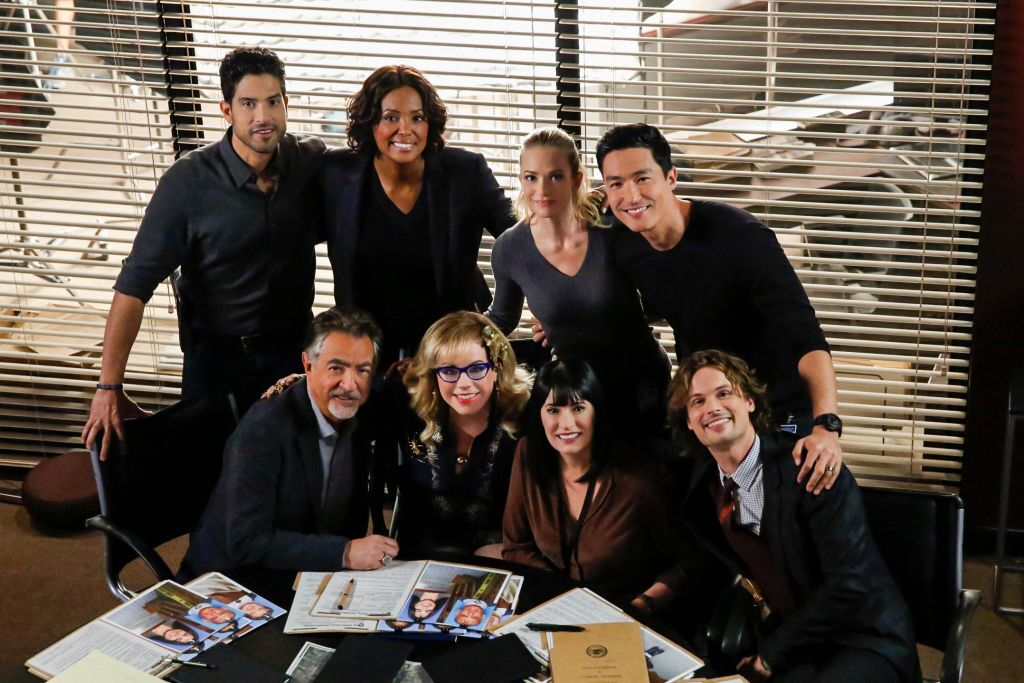 ---
A.J. Cook as Jennifer "JJ" Jareau 
JJ is a very sweet and caring, yet strong and confident woman in the series. She's also a mother of two kids, just like the actress, A.J. Cook, who portrays her. In real life, Andrea Joy Cook has been married to Nathan Andersen for 17 years. A.J. and her husband met in a filming class in college and have been together since.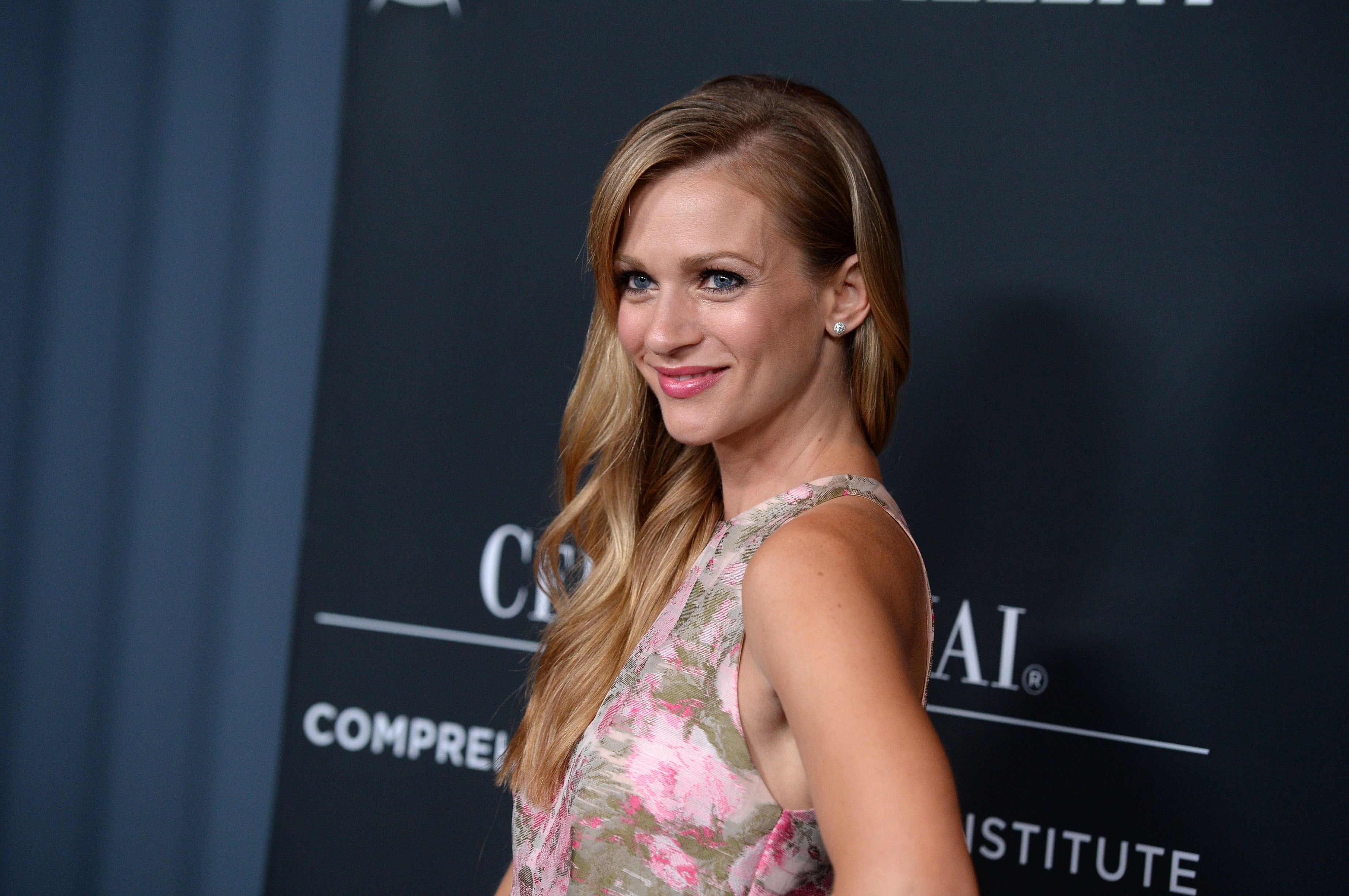 ---
A funny and easy-going person with a beautiful smile, Nathan could not help but marry her. The actress gave birth to her first baby in 2008. The boy named Mekhai made a couple of brief appearances next to his mom as her on-screen son Henry. The actress even posted a pic together with her son, captioning it "Co-starring my favorite actor Henry!".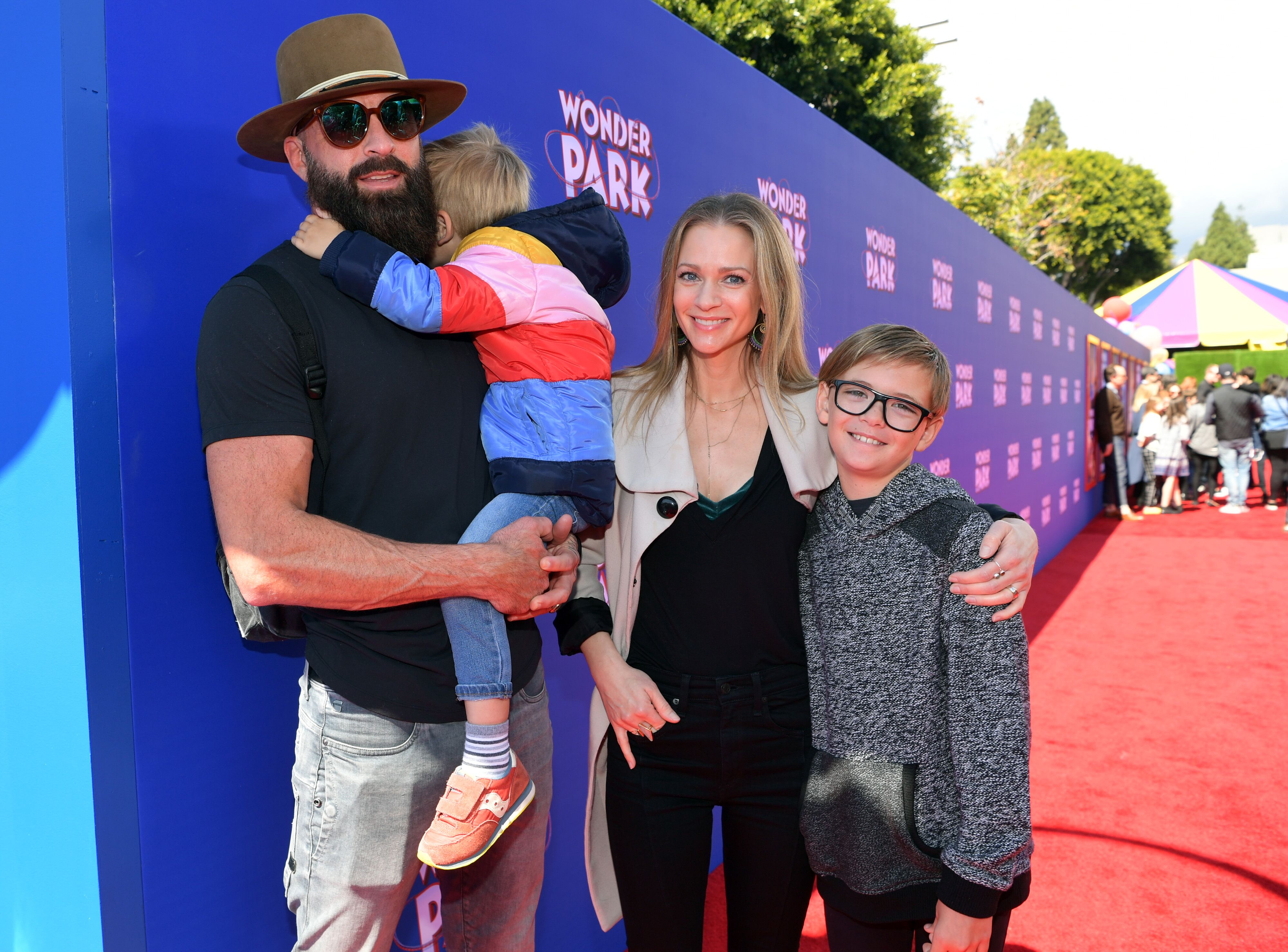 ---
Only four years ago, A.J. announced her husband and her were expecting another baby boy. The 36-year-old Criminal Minds actress posted a picture of her bump to reveal the pregnancy news. Her fans were excited! The couple welcomed little boy Phoenix Sky in July 2015. Interestingly, the kid who also appeared on the show as JJ's second son Michael. Isn't it cute?!
---
And what about A.J. Cook's net worth? Back in 1997, when she was acting out a small part in a McDonald's commercial, would A. J. Cook have imagined that today she'd end up with a net worth of $4 million? It's worth noting that Cook decided to become an actress after she watched Dirty Dancing with Patrick Swayze, but there's nothing "dirty" about the part's Cook picks.
All the roles she chooses must comply with her religious beliefs, as A.J.Cook is a Mormon. However, those strict standards didn't stop A.J. from having a photoshoot for Maxim magazine and earned herself a spot on the Maxim Hot 100 list in 2014. And her place on the list is undeniable!
---
During shooting on Criminal Minds, Cook and co-star Kirsten Vangsness savvily negotiated raises to ensure gender parity, meaning that they were earning as much as their co-stars like Matthew Gubler. Overall, for each episode of the show, Cook made $100 thousand.
---
That is. Until she was… fired! And, no! It wasn't that Cook started a fight with a producer. After season 5, the show's producers announced they had to cut the budget and that some actors would have to leave.
However, the news angered viewers and even though the showrunners were going to wrap up Cook's character in season 6, her contract was renewed for the show's seventh season! No surprises there, as A.J. is a firm fan favorite!
---
Shemar Moore as Derek Morgan
Shemar Moore played probably the sexiest character on the show - Derek Morgan - for 11 seasons. Could you believe that he's still not married? Looks like Shemar is still looking for that one-and-only love of his life. Or is he?
---
His previous dating list is very impressive and includes high profiled celebs, such as RnB singer Toni Braxton, and such actresses as Halle Berry, Ashley Scott, Kimberly Elise, and Mis Switzerland Lauriane Gillieron. The media speculated about his dating history. They could not believe Shemar is still not married and suggested his romances were a fake cover-up for his alleged gay relationship.
---
The rumor spread even more after he was seen hanging out with supposedly a gay fan in a gay bar. To address the silly questions about his sexuality, Shemar made a great comeback asking people who thought he was gay to send their girlfriends for a night in his house. Supposedly, Moore doesn't want to be single anymore.
In his interview, he shared his thoughts about having a family: "I love what I do for a living, I love it from "Action" to "Cut", but I also want to walk my dogs, travel, get married, have kids. I want balance, and it's hard to do with the schedule that we have." In 2018, Moore started dating Quantico's Anabelle Acosta, but it's unclear whether they are still in a relationship.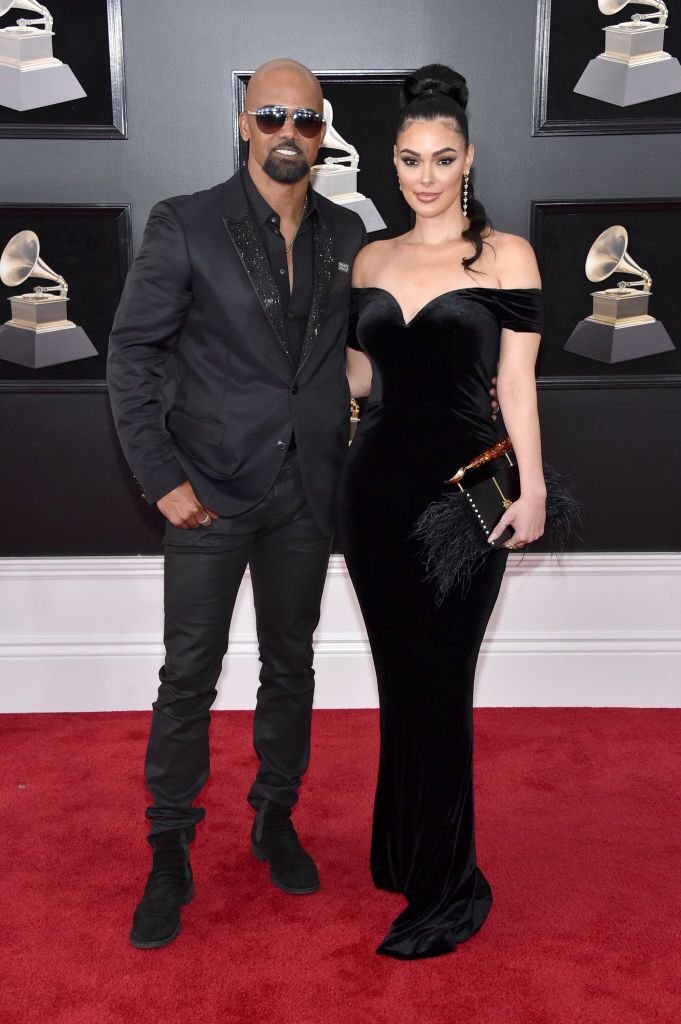 ---
Shemar appeared in season 12 and 13 as a guest star but despite that, he didn't return for season 14 at all. Still, during his time on the show, Shemar Moore made $175 thousand per episode. After Criminal Minds, Moore went on to join another team of highly specialized legal enforcers in CBS' SWAT.
---
Earning an estimated $2 million per year, Shemar has a net worth of $16 million, which easily affords him the luxury of indulging in his passion: collecting expensive cars, among which are an Audi R8, a Range Rover, and a Ford Bronco. Shemar lives in his own mansion in LA and, according to the rumors, Moore loves having loud pool parties for his friends.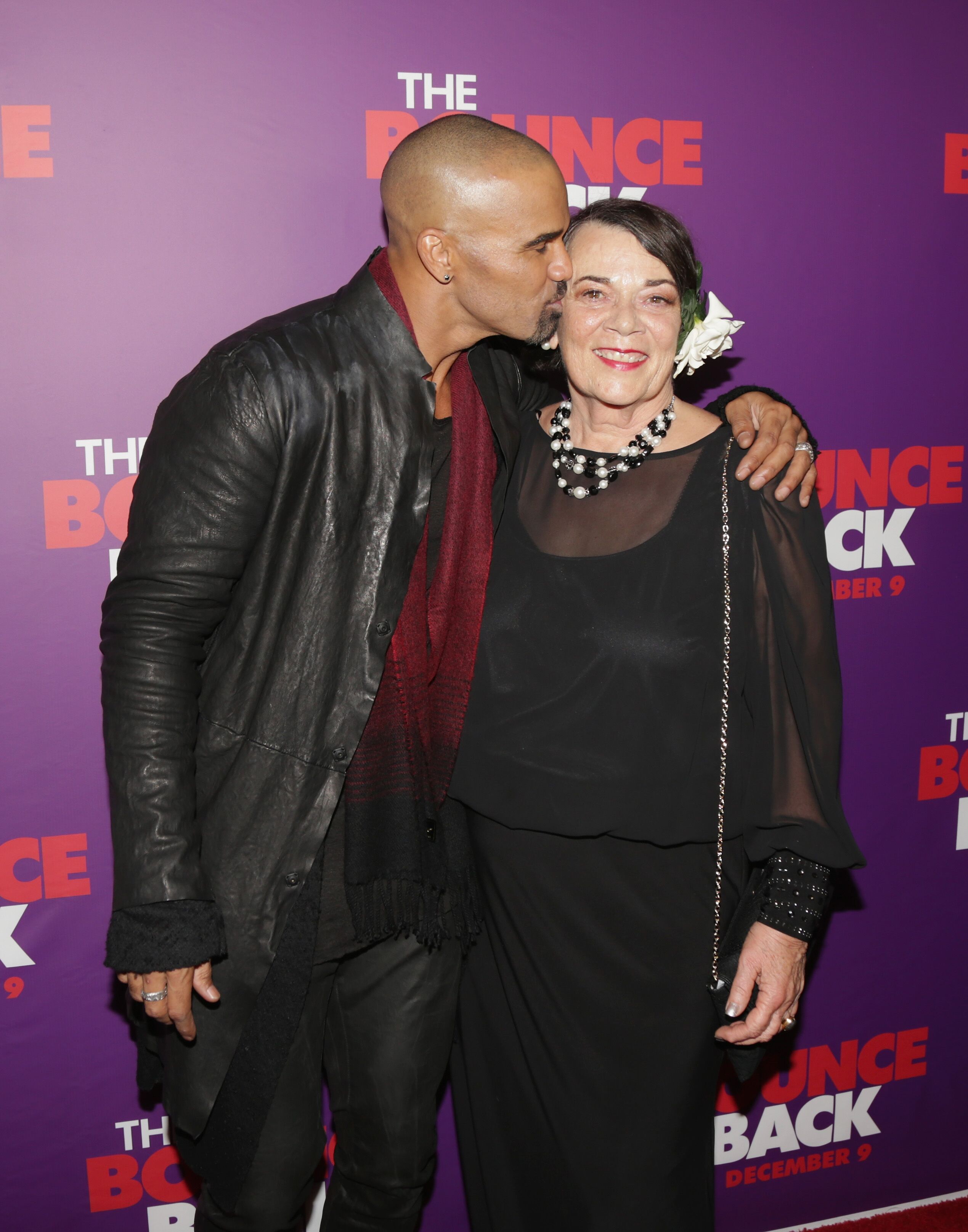 ---
There's another thing that confirms that Shemar is just a great guy. Moore's mother suffers from multiple sclerosis and each year Shemar and his friends from Criminal Minds taking part in the MS Bike Tour; helping collect money for research into ending MS for good. 
Shemar's net worth may be impressive already, but considering his popularity we think he'll be able to make even more in the next few years!
---
Matthew Gray Gubler as Dr. Spencer Reid
From the very first episode of this FBI saga, Matthew Gray Gubler has starred as Dr. Spencer Reid. And he is a pure genius. His uncombed hair and his silent and pondering looks make him appear as a very romantic man. Reid is quick and smart when it comes to puzzles. But the main puzzle of dating and flirting, he's yet to solve.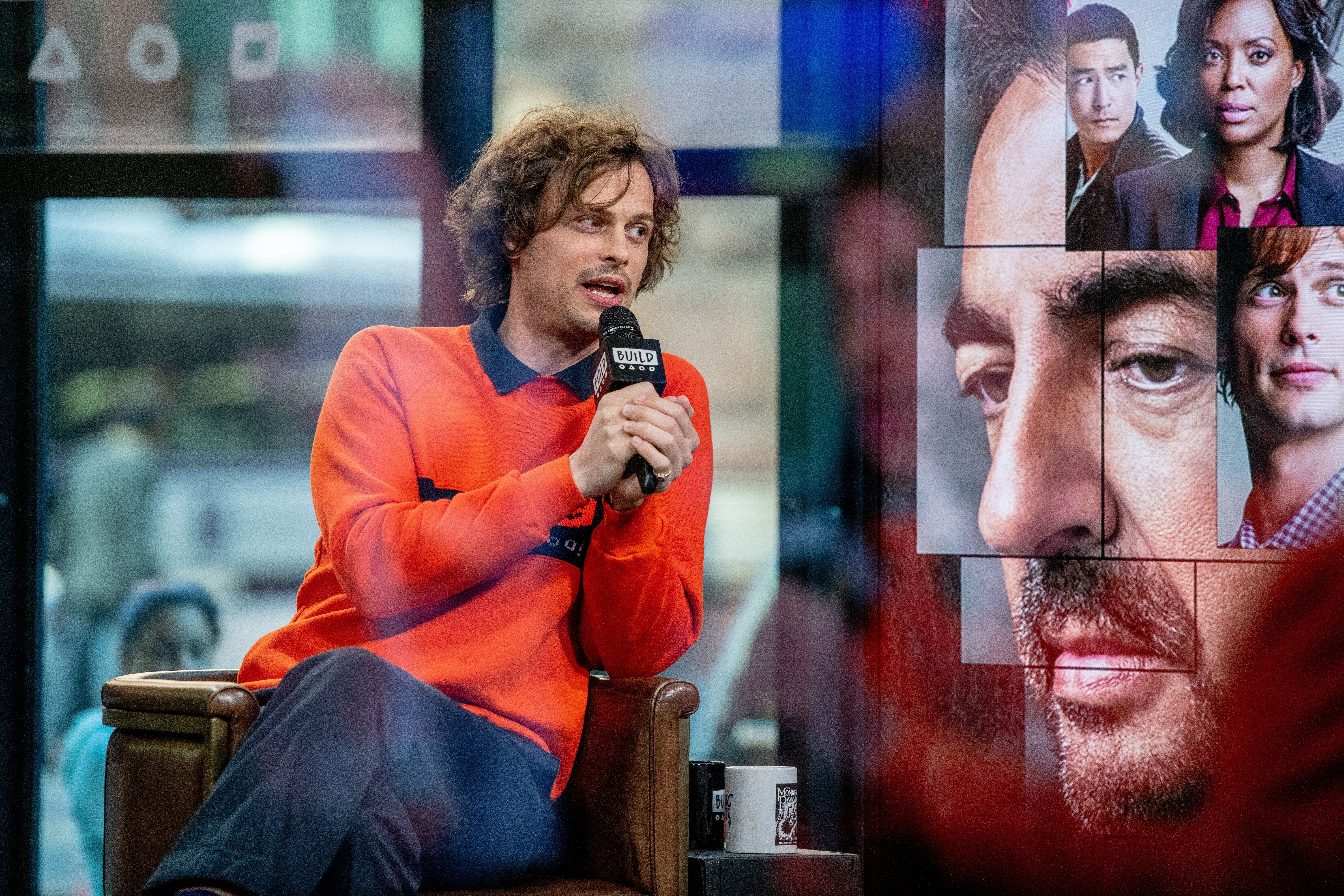 ---
But in real life, the handsome actor and model, Matthew Gray Gubler, doesn't have any problems with the ladies. At 39, he is still considered one of the most famous bachelors in Hollywood. In 2007, Matthew dated a promising star, Kat Dennings, most famous for her role in 2 Broke Girls, but it only lasted for a couple of months. Gubler says he and Kat are still good friends.
In an interview, he opened up about how he manages to maintain a friendship with his ex. Matthew said: "You gotta be friends with them forever because if I'm going to date someone, it's a real big thing for me." "It means that I feel that we're tied together for life, whether they like it or not!", - the actor continued.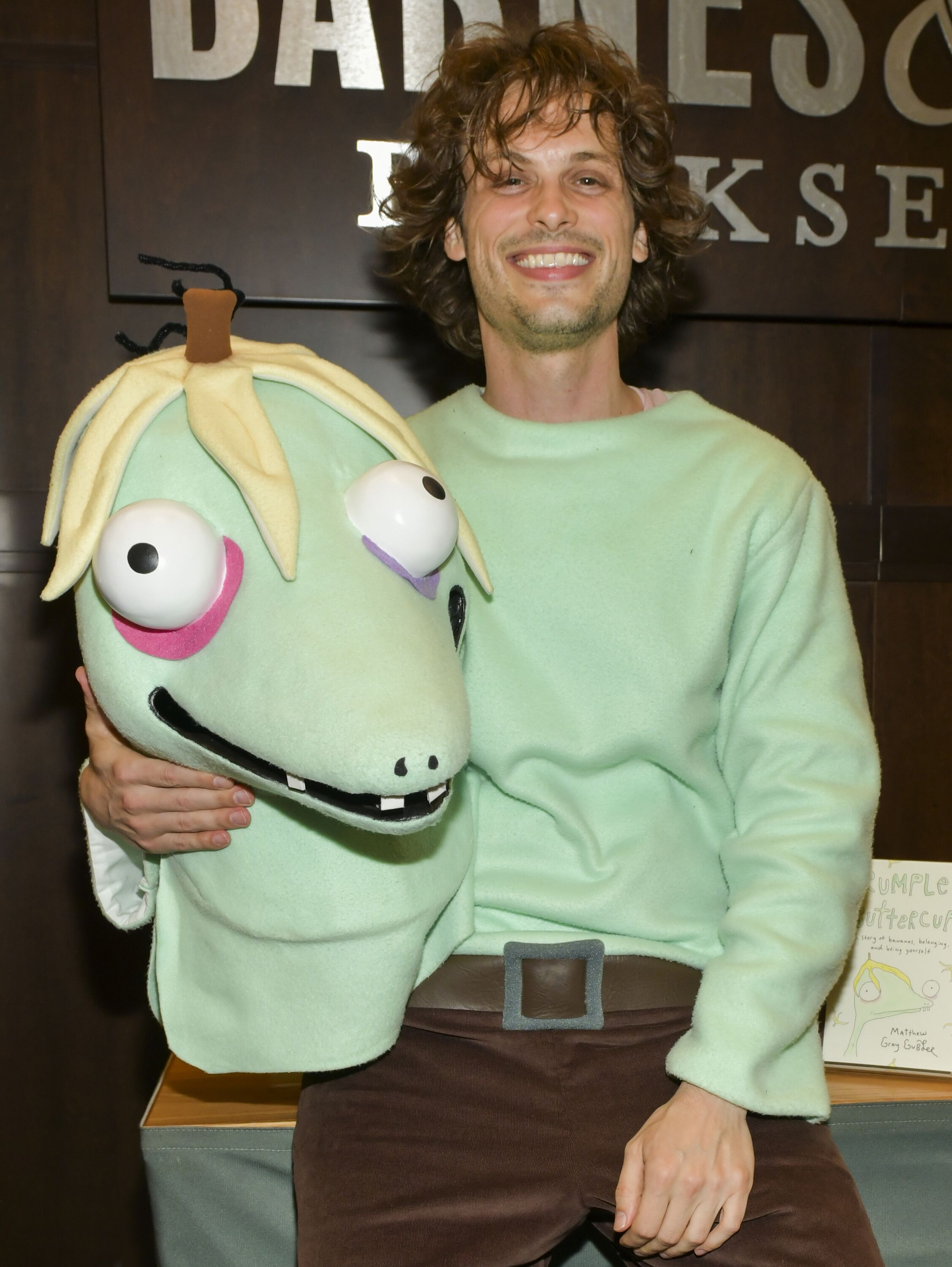 ---
In 2013, Matthew was rumored to be dating pop-country singer Taylor Swift. But neither of the two has confirmed the relationship. A relative rarity for Hollywood, by the age of 39 this charismatic actor doesn't have a single divorce in his pocket… mostly because he's never been married! 
The most interesting fact about the actor is that Gubler became a certified minister and held an official wedding ceremony for his close friend and Criminal Minds co-star, Paget Brewster, five years ago! Isn't it awesome?
---
Nowadays, Matthew makes $150 thousand per Criminal Minds episode. So, based on his salary, Matthew can buy 10 rare ocelots or order 5 diamond Rolexes on Amazon. With free delivery! Gubler is an all-round good guy and you can't NOT love him, especially considering the fact that his net worth is $10 million!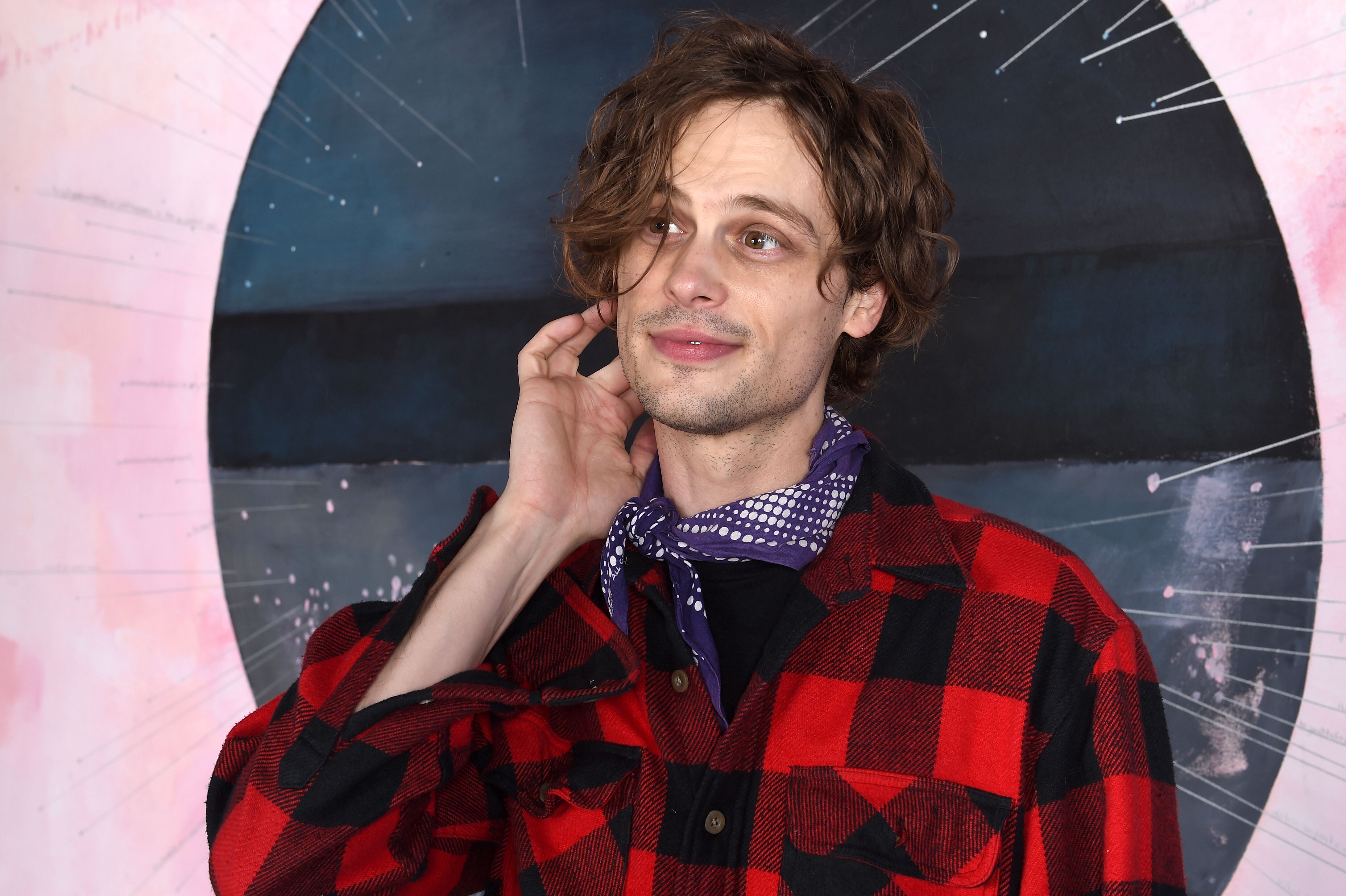 ---
Gubler is more than multi-talented; he also used to be a fashion model, a director, an editor and even once worked as a visual artist. Besides his income from the acting contracts, you may be surprised to find out that Matthew makes money as an author! This April, Matthew released a children's book that he wrote and illustrated himself. - "Rumple Buttercup: A story of Bananas, Belonging and Being Yourself!"
---
Joe Mantegna as David Rossi
Now let's move on to another star of Criminal Minds with abs of steel; one who missed out on his chance to become a baseball player due to injury but in the end is probably quite happy that he became an actor instead! Agent Rossi is extremely passionate, smart, and handsome.
---
His character has been married more than once, and he's also having an on-and-off relationship with one of his ex-wives in the show. But in real life, Joe Mantegna is nothing like that. Joe's even more of a rarity than Mathew Gray Gubler, in that he's been happily married to the same woman since 1975 - Arlene Vrhel!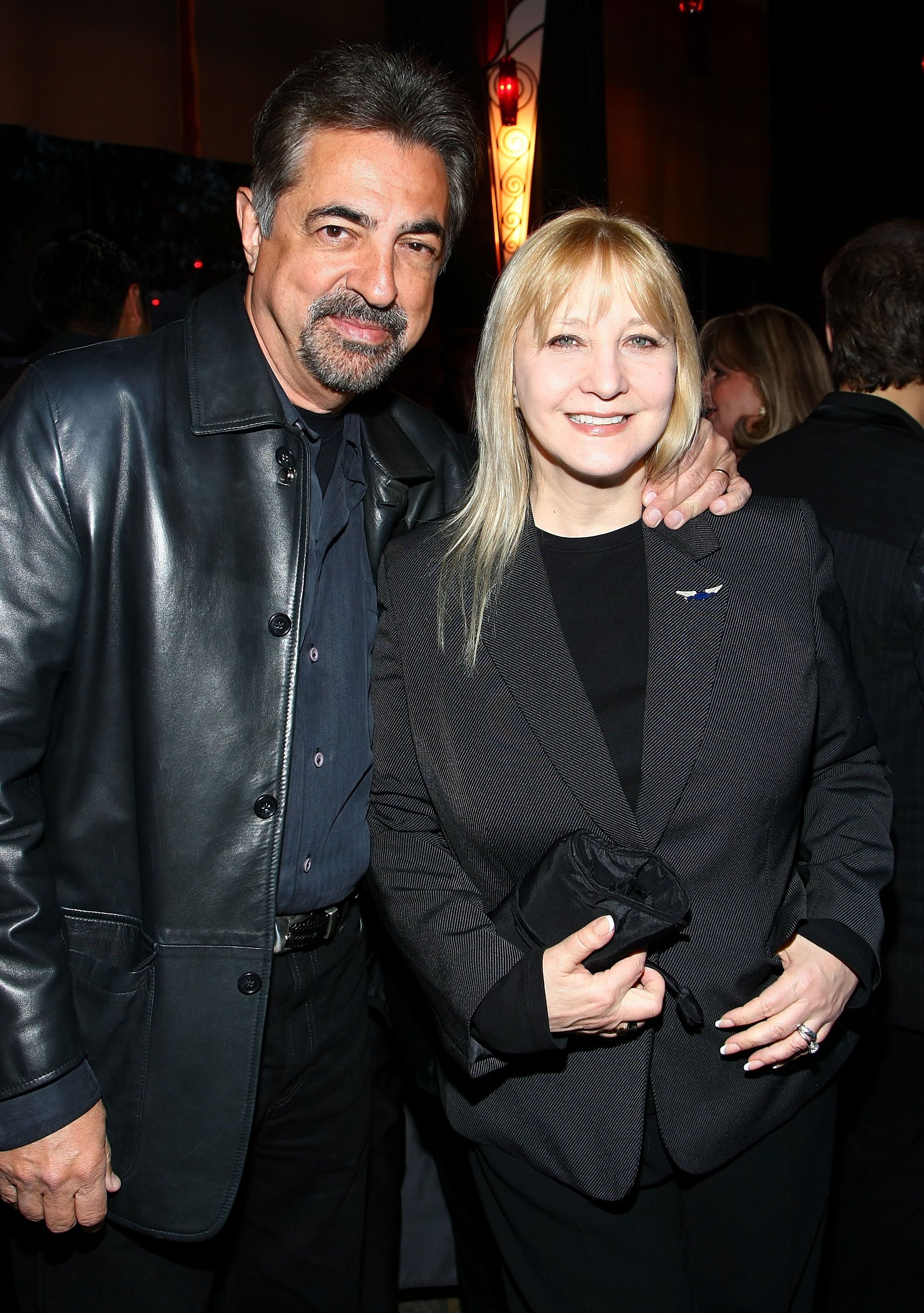 ---
Yes, it's really is possible for a Hollywood star to get it the right first time and not to get divorced, even in this day and age. The couple has two daughters Mia and Gia. Their elder daughter Mia was diagnosed with autism in 1993.
She currently works as a make-up artist and, along with her dad, she once supported the Autism Awareness Month. Meanwhile, Joe's second daughter Gia is taking steps to make a filming career, following the footsteps of her father.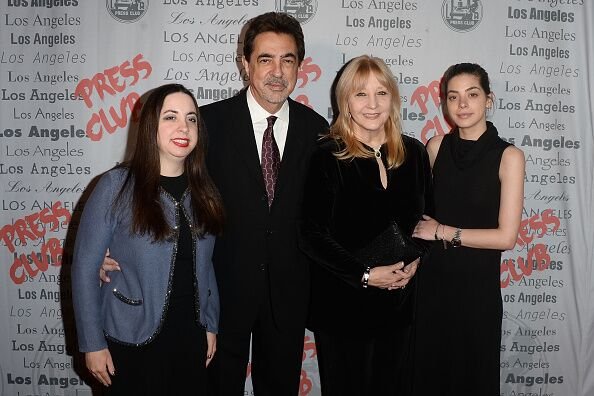 ---
The family used to travel with Joe wherever his new filming project was. Mantegna just couldn't leave his wife to raise two daughters all by herself at that time and they just continued to travel as a family. For Joe, his family is above all things, and they are still working on making Mia comfortable. Despite all the problems, all that matters for Joe is that his family is still together and taking good care of each other.
How rich is Joe Mantegna? Starting his career way back in 1969 with the Broadway production Hair, Mantegna went on to star in such hits as The Godfather III and Forget Paris. Joe joined Criminal Minds in season 3, and by 2018 he had managed to earn $1,200,000 from the show, making his current net worth $18 million!
---
About a year ago, the actor splashed out in showbiz-style and bought a Spanish bungalow in Hollywood Hills that cost him almost $1.3 million. This house became a great addition to Joe's property portfolio, along with his other house on the ocean shore in Oxnard, California, which is worth $4.9 million!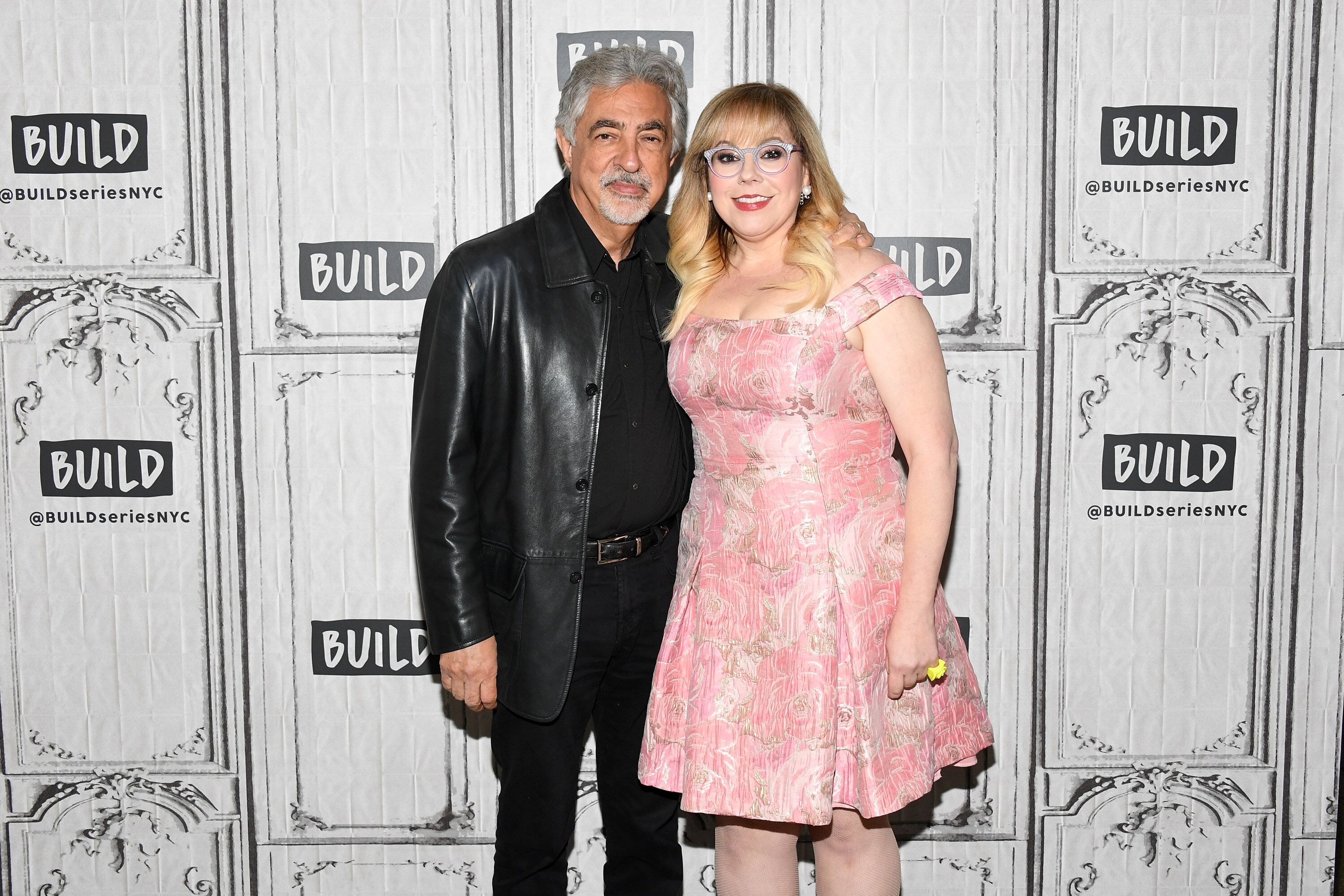 ---
Paget Brewster as Emily Prentiss
At the end of the 90s, Paget Brewster portrayed Kathy on iconic sitcom Friends, and that brought her first flush of fame, which she then built on by starring as Emily Prentiss on Criminal Minds. A few years ago, Paget came back as a season regular after a hiatus that lasted 3 seasons.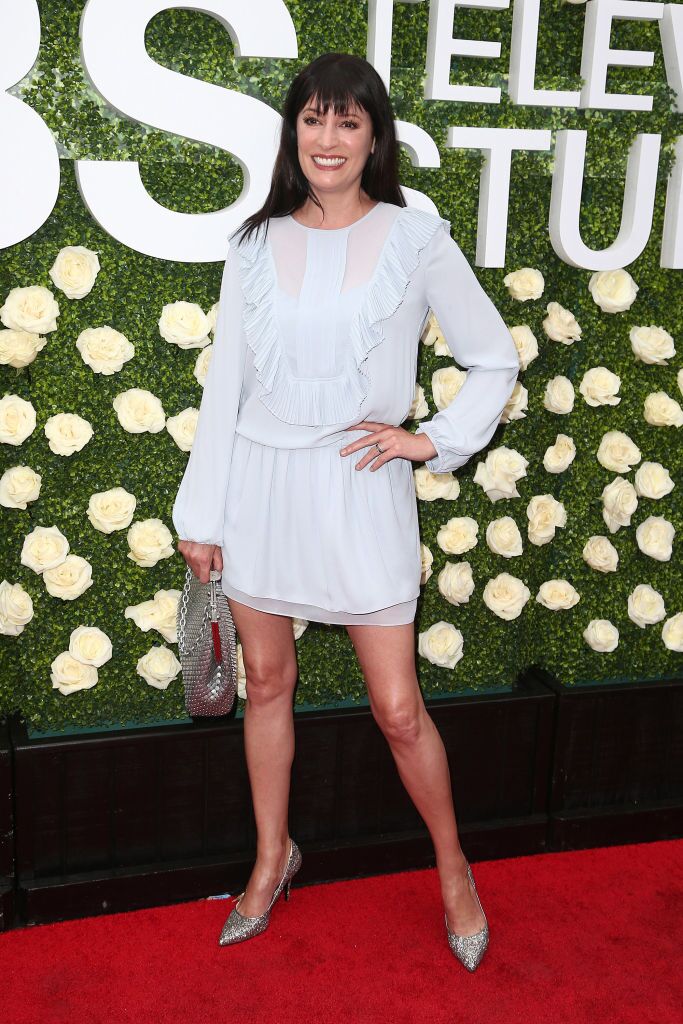 ---
Paget manages to keep her personal life very secret. So there aren't many details about her romances. But in 2014, it was revealed that the actress tied the knot with Steve Damstra, a bassist, songwriter, and composer. Paget posted a photo of her ring to announce the engagement to her fans.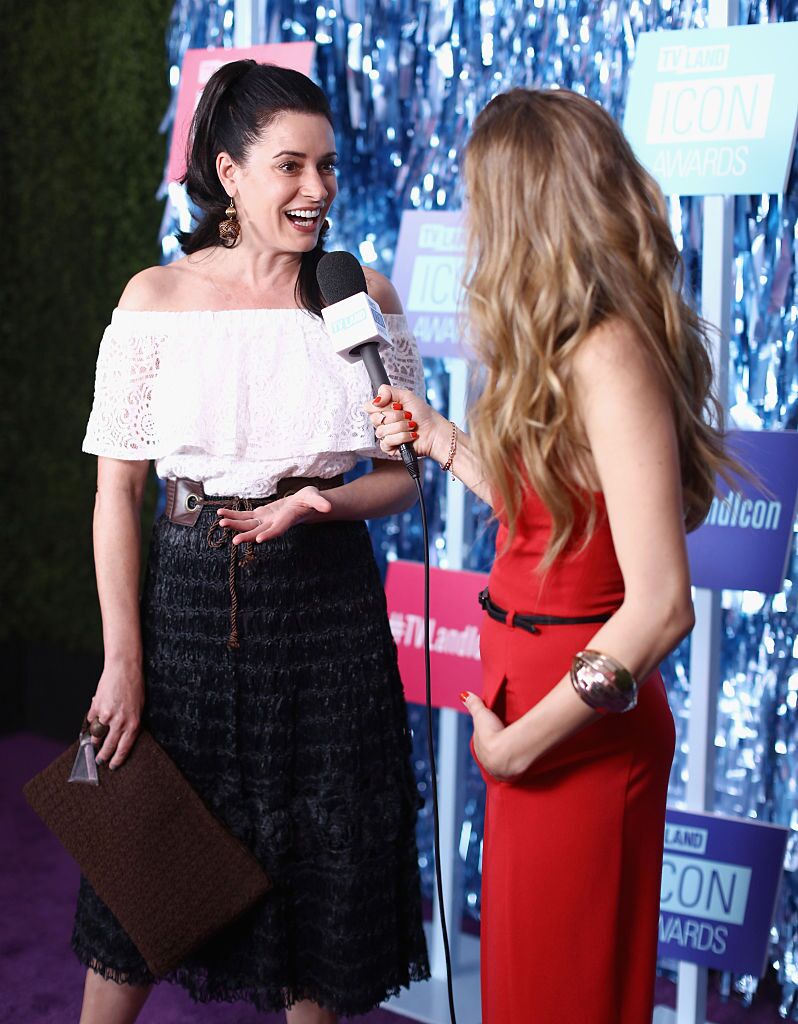 ---

Brewster also wrote on Twitter: "Ladies, I got married at 45. Wait for the person who thrills you, adores you, gets you and calls you on your bullshit. It's worth the wait."
Sounds empowering, huh? The actress's co-star, Matthew Gray Gubler is her and her husband's best friend in real life. As we've mentioned before, he officiated the wedding ceremony for the couple.
As of 2019, Paget Brewster's net worth is estimated to be $9 million, all earned through dedicated work as an actress, voice actress and singer. Why did she leave Criminal Minds? Well, just like A.J. Cook's character, Brewster was let go due to budget cuts but a few seasons after that she returned! 
---
Kirsten Vangsness as Penelope Garcia
Kirsten Vangsness portrayed Penelope Garcia - a vulnerable but sweet and empathetic character. In real life, Kirsten once made an assumption that she was gay. The actress knew it was cool to work next to such a handsome man as Shemar Moore, but she didn't know how to feel about it.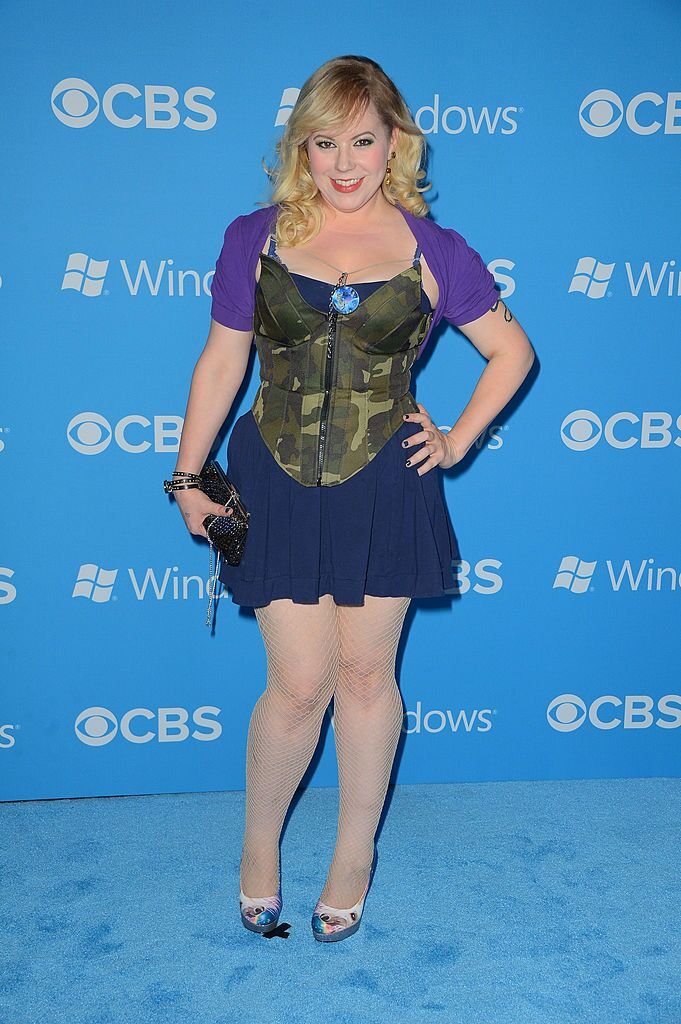 ---

She described it in the following way: "He was flirting with me and I remember thinking, I must be queer. I should be reacting differently to what he's doing."
Eventually, the actress came out as a lesbian during the first season of the show. She commented that she is "as queer as a purple unicorn singing Madonna." Quite an interesting way to describe yourself, huh?
Kirsten soon started dating a television editor named Melanie Goldstein. The couple was madly in love and got engaged in 2007. But they eventually called off the engagement.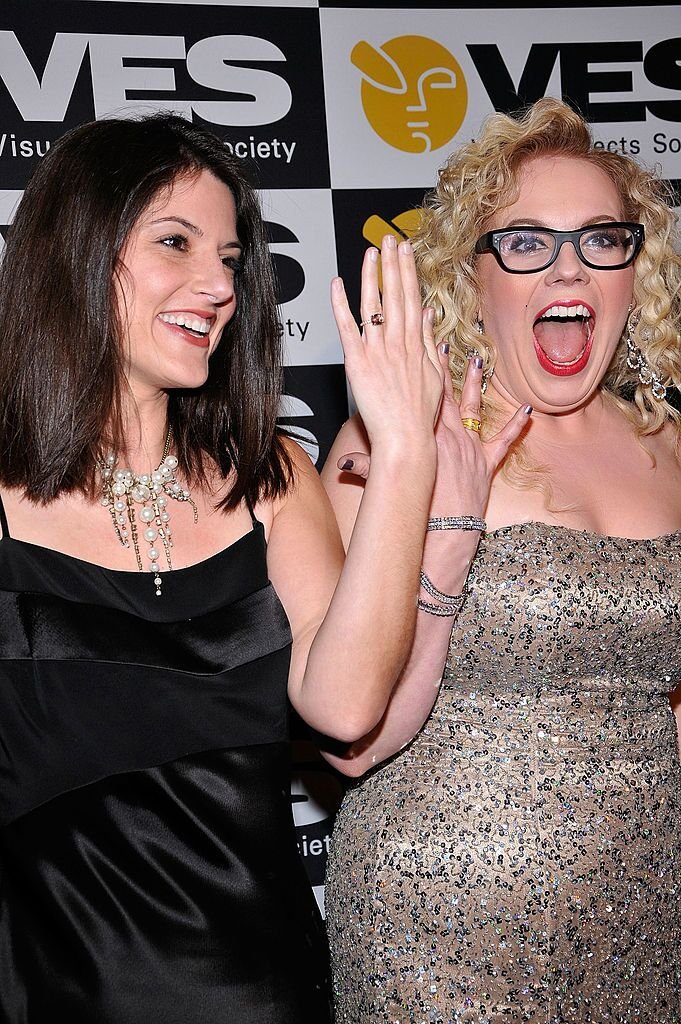 ---
Five years later, Kirsten started dating an actor and writer, Keith Hanson. Keith and Kirsten have been dating for a few years. When the actor proposed to her, they were surrounded by friends and family. It happened in 2015. Now, four years have passed and there is still no news about the wedding. In one of the interviews, the actress was asked if the wedding bells were going to ring anytime soon.
Kirsten replied: "You know, I am the worst at the planning. There's the question, "Will you marry me?" I answer, "Yes. I will do that." I don't know when it will happen, but I'll give you an answer. We don't have any plans in the works right now, but that's alright because love is messy."
So, as you can see, we still don't know whether the two are intended to get married. Her presence on social media always shows her as full of energy and self-irony, and she recently posted a stunning picture to her Instagram from her show Edinburgh Fringe show Fempire for Vangsness' 47th birthday.