Poldark Cast's Real-Life Couples
Who is attracted to Aidan Turner in real life? Who had numerous heartaches because of the set members? And which actress was pregnant during the filming? Here's everything you wanted to know about real-life couples of Poldark Cast!
Ruby Bentall as Verity Poldark
Caring cousin of Poldark is always supportive and protective when it comes to the ones she loves. Though this character brought her popularity Ruby is ready for new roles especially in modern projects. "I think I must have a really old-fashioned face," Ruby told P.S. "I go up for a lot of modern stuff and I don't seem to be able to book the job." revealed Bentall. Moreover she thought that Poldark would be the usual episodic role for her.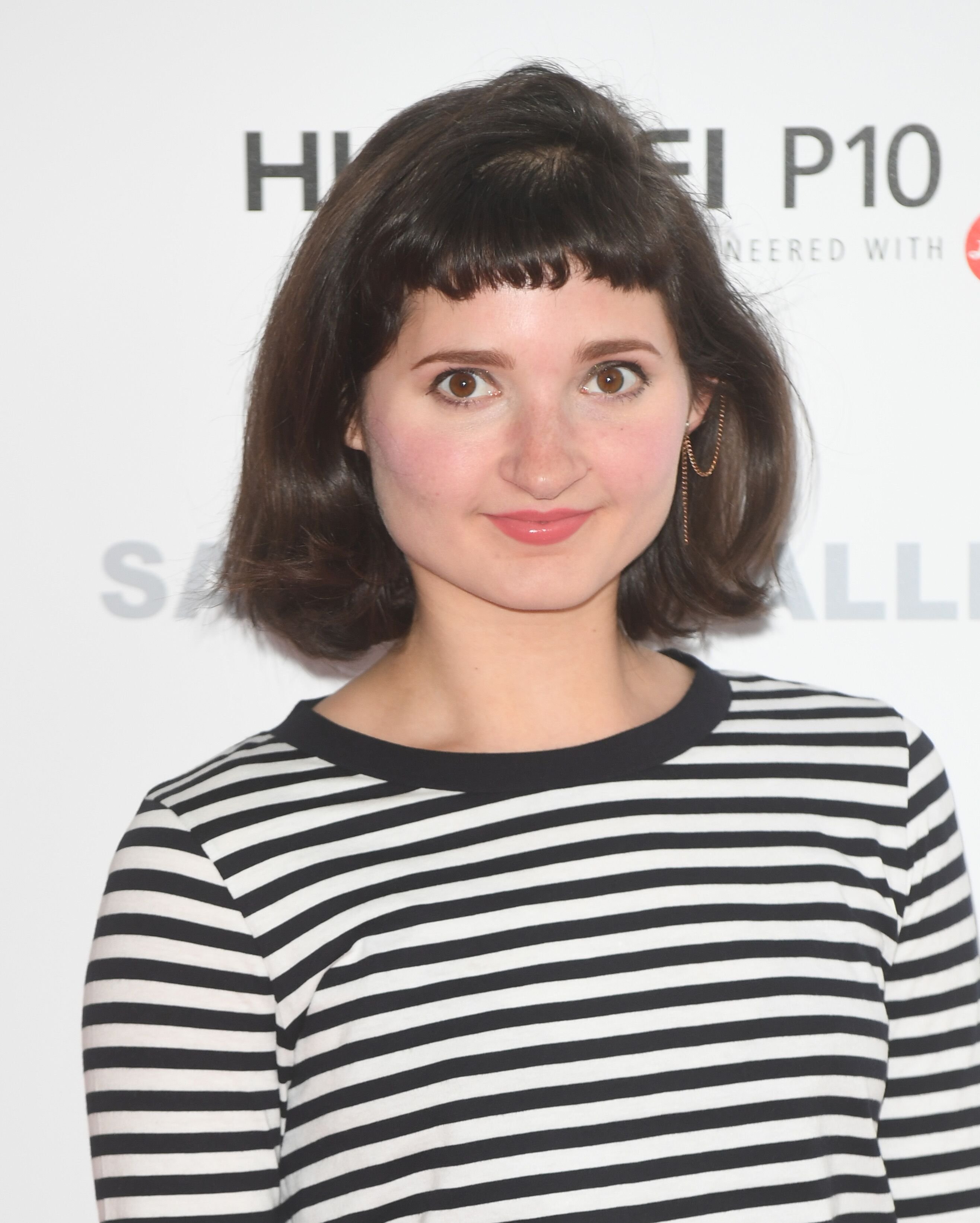 ---
"I thought it'd be the same as other things I've done like Lark Rise and The Paradise, but after the first episode, everyone just went bonkers."
For Ruby, Verity was a turning point in her career but what can be said about her personal life? When she was asked in KCTS9 interview about her plans for the next 5 years she confessed:  "Lots more work, maybe a lead in something, classical theatre, a bloke and a few babies." Wow, we think she will be a perfect mom just like her character! But, we don't know anything for sure about who could be the father.
---
She always posts cutest pics with her bestie Ryan Sampson, who is also an actor, but there have been no official statements about their relationship, so we will just wait for this and of course her new modern roles! 
Luke Norris as Dr Dwight Enys
This handsome doctor made many girls hearts beat faster! But would you believe that Luke feels very insecure and not attractive at all! As he once confessed:
"I mean, I spend a lot of time looking in the mirror because I'm that terrible actor mix of vanity and insecurity, but I just don't feel I'm handsome."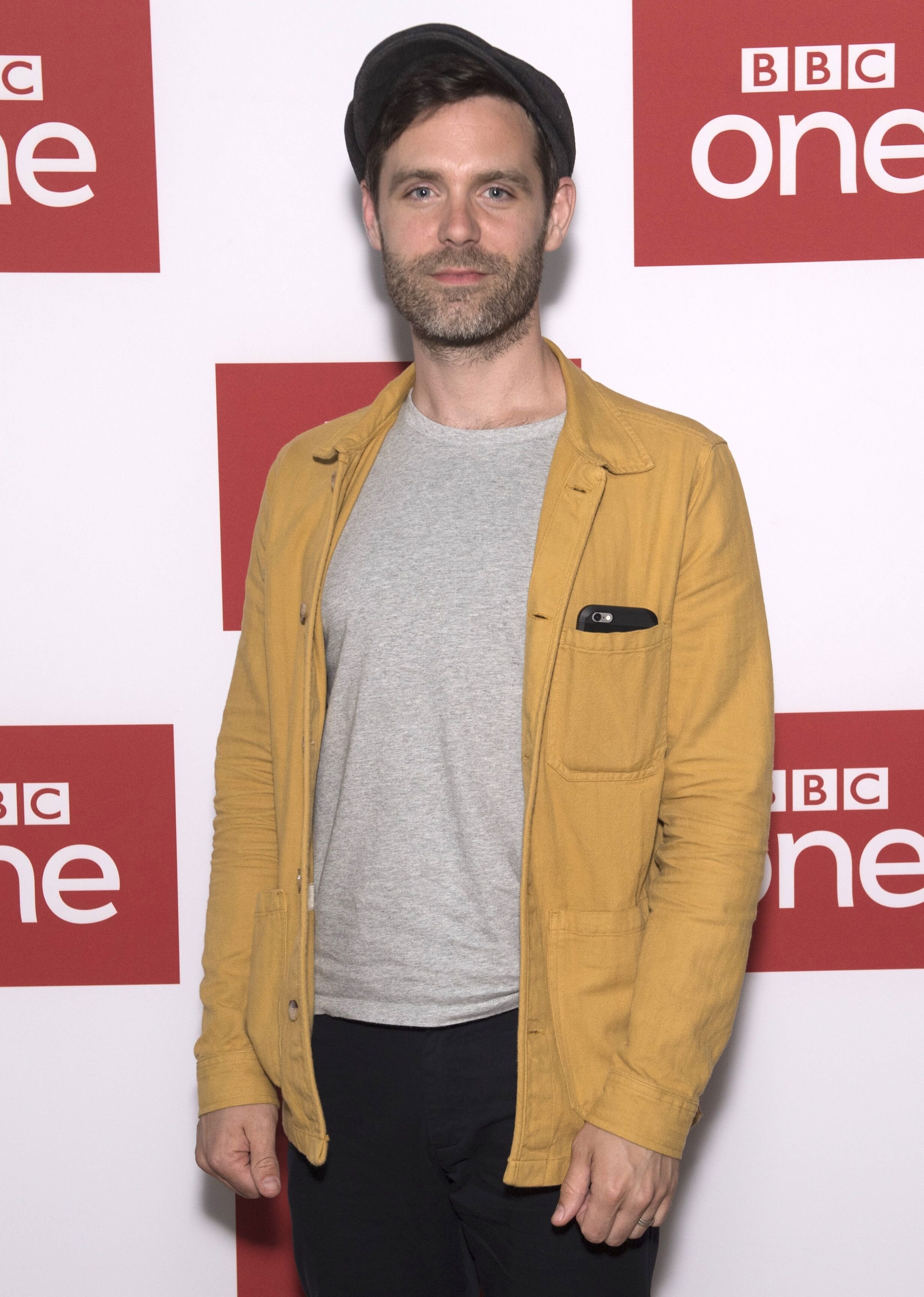 ---
Well, Luke, you should definitely look a little bit closer and embrace the charisma that we all see! And his charisma helped him get not only a role but also the heart of an English actress, his wife, who plays in lots of British tv-series.
"When I was younger, I fell hopelessly in love with the wrong person many, many times. Including, my now wife, who turned out to be the right person."
---
Luke and Joanna Horton have been together for 10 years already since they appeared in the production of "Days of Significance" by the Royal Shakespeare Company.
Also the couple are raising 2 daughters together! Despite having a loving wife he said in one of his interviews that he's afraid to have a son! And the reason for that - Luke isn't ready to be a role model for him.
"[I'm] terrified that we'd have a boy because then I'd become the role model – someone that they'd be looking up to – and that still feels like a very scary thing to do because it's something that you're supposed to have a handle on: masculinity, or even adulthood."
---
The actor is really lucky to have 2 girls, but we hope that someday he will be ready to leave his insecurities behind and become a role model for a young gentleman.
Heida Reed as Elizabeth Chynoweth
Heida is less secretive than her co-stars and loves to share personal pics on Instagram. The actress reveals that she doesn't need to play up that chemistry between her and Aidan Turner. Heida is drawn to her handsome co-star, as she revealed to You magazine: "Who doesn't? Of course I do!"
---
And we totally understand her! She added "[Aidan] loooks great. I understand the popularity [with fans]." But this Icelandic beauty has already found her love, she got engaged to American producer Sam Ritzenberg a few years ago.
Heida shared the news on Instagram saying, "That's my fiance. I told him he could call me Beyoncé", next to the ring emoji referencing Beyoncé's hit 'Single Ladies (Put a Ring on It).' While Reed was rumored to have secretly tied the knot this summer, neither she nor her fiance confirmed the news. Still the actress occasionally refers to Sam as hubby on social media. 
---
When they met he hadn't even heard of the Poldark show. But of course Sam immediately started catching up. "He's just started watching the first series, but he keeps watching it before bed so he always falls asleep" revealed the actress.
She also gave us her thoughts about having her own kids, which was heavily influenced by Reed. "Over the last four years it has been amazing for me to go through a show with all the babies, toddlers and boys who have played my sons," says Heida. 
---
She added that this role and little boys actors have made her think about motherhood. "When I first started it wasn't really on my mind but now it's definitely put it on the map a little bit more." admitted Reed. So we think it won't be long till she and Sam have a baby.
Jack Farthing as George Warleggan
How can we forget about this character? Despite his not really pleasant role girls all over the world have a crush on Jack. Maybe keeping his personal life in the shadows is part of a plan but the fact is we know nothing about his relationships.
---
So maybe his female fans still have a chance to win Farthing's heart?  few years ago he revealed his awkward date in an interview with Glamour:
"I can tell you about the least romantic moment of my life - I once went for a walk around a park on a date and we had three exchanges in an hour. It was appalling."
Wow, that only proves that he's in the search for the right person. Well, in fact one girl is already stuck in his head - Emma Watson: "Emma's so intelligent and articulate - she's sort of astonishing really. Someone put in her position with so much attention from a young age could have crumbled, but she's a voice for all sorts of good things."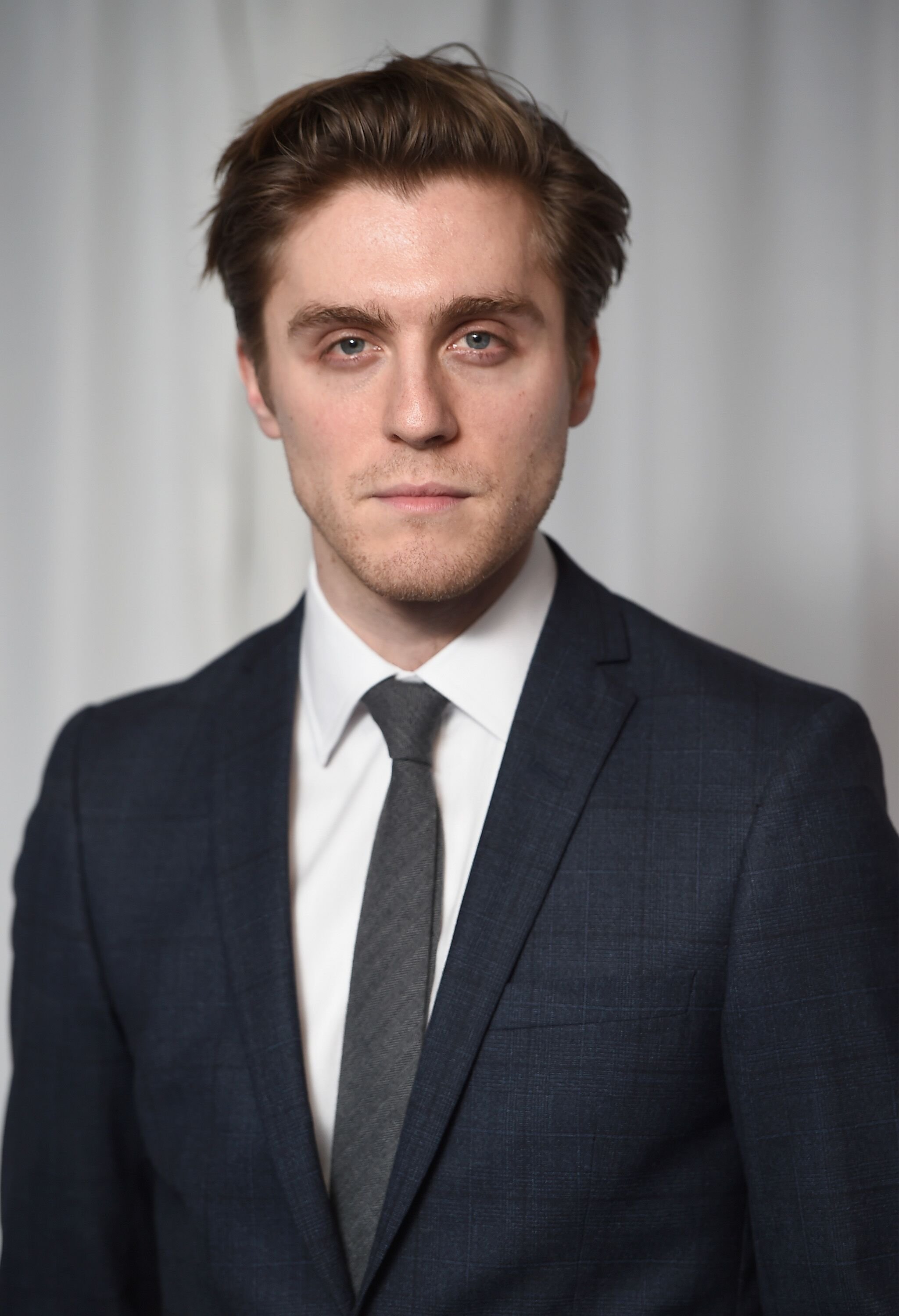 ---
And the other time during an interview Farthing confessed that his biggest celebrity crush is Marion Cotillard. So at least one thing is sure: when it comes to women, Jack has a really good taste. Still we hope that one day the actor will share joy by revealing his soulmate to the world.
Gabriella Wilde as Caroline Penvenen
Gabriella Zanna Vanessa Anstruther-Gough-Calthorpe doesn't have a usual family as you might have gleaned from her full name. She is a descendant of the  aristocratic Gough-Calthorpe family and has lots of Baron and Baronesses as her ancestors.
---
Starting her career as a model, Gabriella has become popular actress with every new project she's had - "The Three Musketeers", "Carrie" and of course "Poldark". Moreover, she's got a role in the upcoming Wonder Woman 1984! Gal Gadot and Gabriella? - what a perfect duo!
Her personal life is as impressive as her career. Back in school, she met her future husband musician Alan Pownall and since then there have been no scandals associated with the couple. 5 years ago they got married and a  few months after that she gave birth to their first child - son Sasha Blue. Two years later the couple welcomed their second son Shiloh Silva.
---
Actually, she got the part of Caroline just before finding out she was pregnant with Shiloh. "I told them early on, I was only a matter of weeks [pregnant]," actress recalls. "I wanted to be up front, as I saw no reason why I couldn't still do it." added Wilde in interview to Marie Claire. Thanks to the bump-disguising period dress and camera tricks no one noticed that she was heavily pregnant. 
After giving birth she returned to finish filming season 3 with dresses adapted for breastfeeding. 'It was lovely to be able to show people that I was just as capable of getting the job done. But yeah… it was tiring.' admitted the actress. And this October Wilde became a proud mother of three, giving birth to her third boy, Skye. Congrats, Gaby!
Eleanor Tomlinson as Demelza Poldark
Eleanor was 21 when she got the role and now the actress is a totally grown 27-year-old woman. She admits that her character has influenced her a lot: "Demelza taught me the importance of being true to yourself." But the character Demelza wasn't her only support. As she told Bazaar: 
"You can't name what it is that Aidan and I had. There's a lot of love between us and a lot of respect. I've spent every day for six months with him for the past five years… you do form this bond. We have a real commitment to each other. We lean on each other to get through it."
---
When it comes to Tomlinson's personal life the TV-show also has had an impact. She was dating Ben Atkinson at the beginning of the series for 2 years. Don't you recognise him? He was Aidan Turner's stunt double!
After that she started dating her co-star… No, it wasn't Aidan. It was Demelza's brother Drake aka Harry Richardson. But after a year, the couple split up. "I'm one of those people who loves love," she declares. "I love that it's so much fun, and yet a complete pain in the..."
---
Tomlinson has also been linked with English cricket player Jonny Bairstow. Though she's not in a confirmed relationship now, there are a lot of rumors around her romance with another Poldark co-star, Tom York.
After "Poldark," the actress landed roles in BBC One's show "The War of the Worlds" and in upcoming HBO's "The Nevers." Good luck with your further roles, Eleanor!
Aidan Turner as Ross Poldark
---
Finally we get to this one! The one we've been all waiting for. Every girl has a crush on Ross Poldark, doesn't she? Though the actor doesn't say much about his relationship, we have dug up something for you!
Reportedly, Turner has been linked to a number of women over the years, including artist Nettie Wakefield and actress Sarah Greene. He once mentioned that he has a girlfriend and then there were few public appearances with American actress Caitlin Fitzgerald.
---
They met each other on the set of "The Man Who Killed Hitler and Then the Bigfoot", where both of them had leading roles. Few months ago there were rumors that the couple was engaged but no one has officially confirmed this. 
Turner says that it's so wrong when in the very early days of a relationship a photographer comes out of nowhere. "You're walking in the park or you're having a moment that's quite private. I can deal with it, but it's not fair on the other person. It's about responsibility." revealed the actor. And we totally agree! This position makes us admire him even more.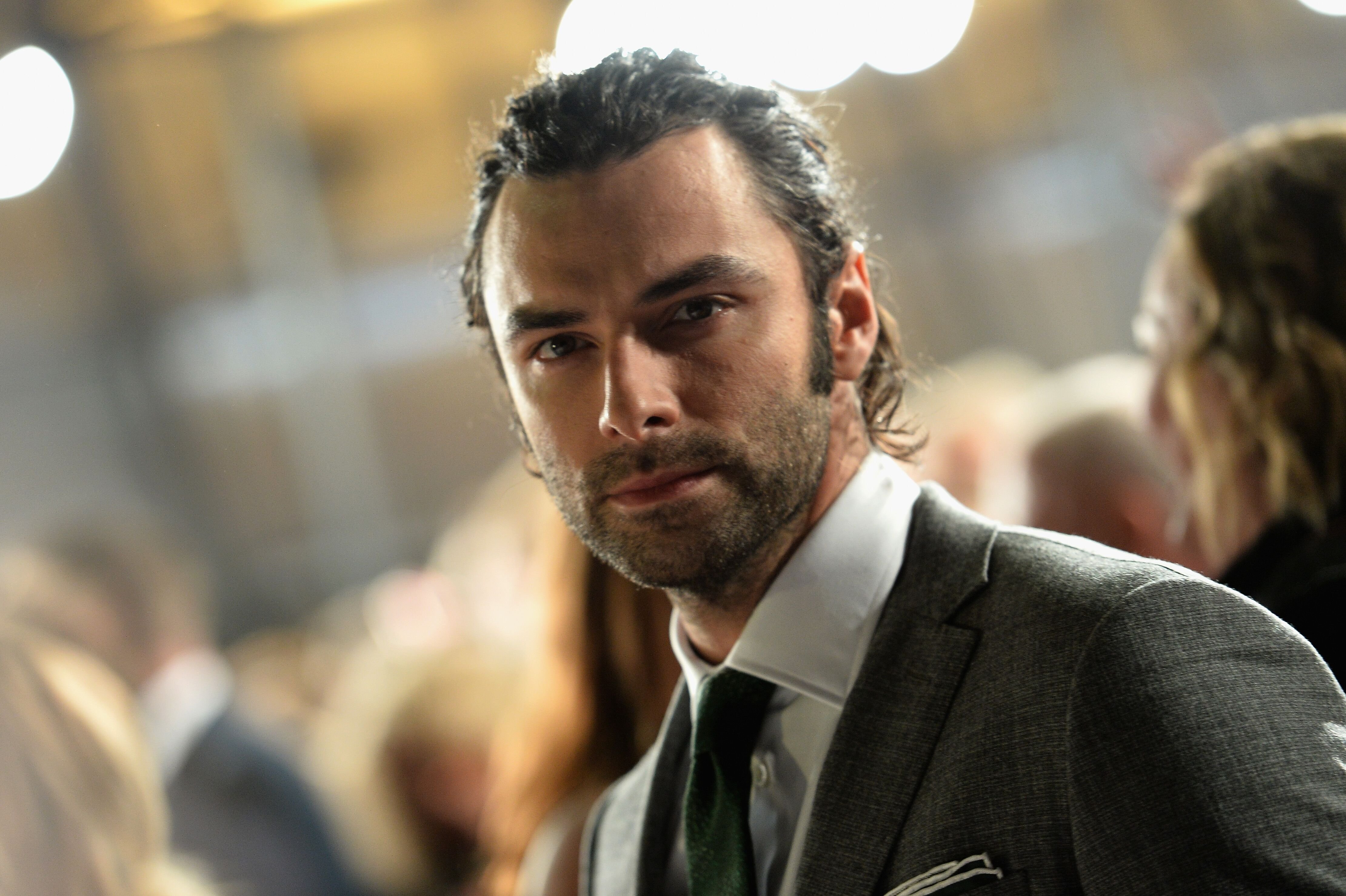 The actor landed a leading role in the upcoming TV series Leonardo about the life of a genius Leonardo da Vinci. We can't wait to see it! If you're a fan of "Poldark", you should also read about these surprising little-known things about the show and its cast.