Top 10 Richest Young Celebrities Under 21
They aren't adults yet, but they are already millionaires. Find out who are the richest young celebrities under 21! 
Which TV show transformed kids into junior millionaires? How much do Will Smith's children earn, who is a real-life princess and who was going to replace Justin Bieber? We're going to tell you all the details!
Finn Wolfhard (17 years, $3 million)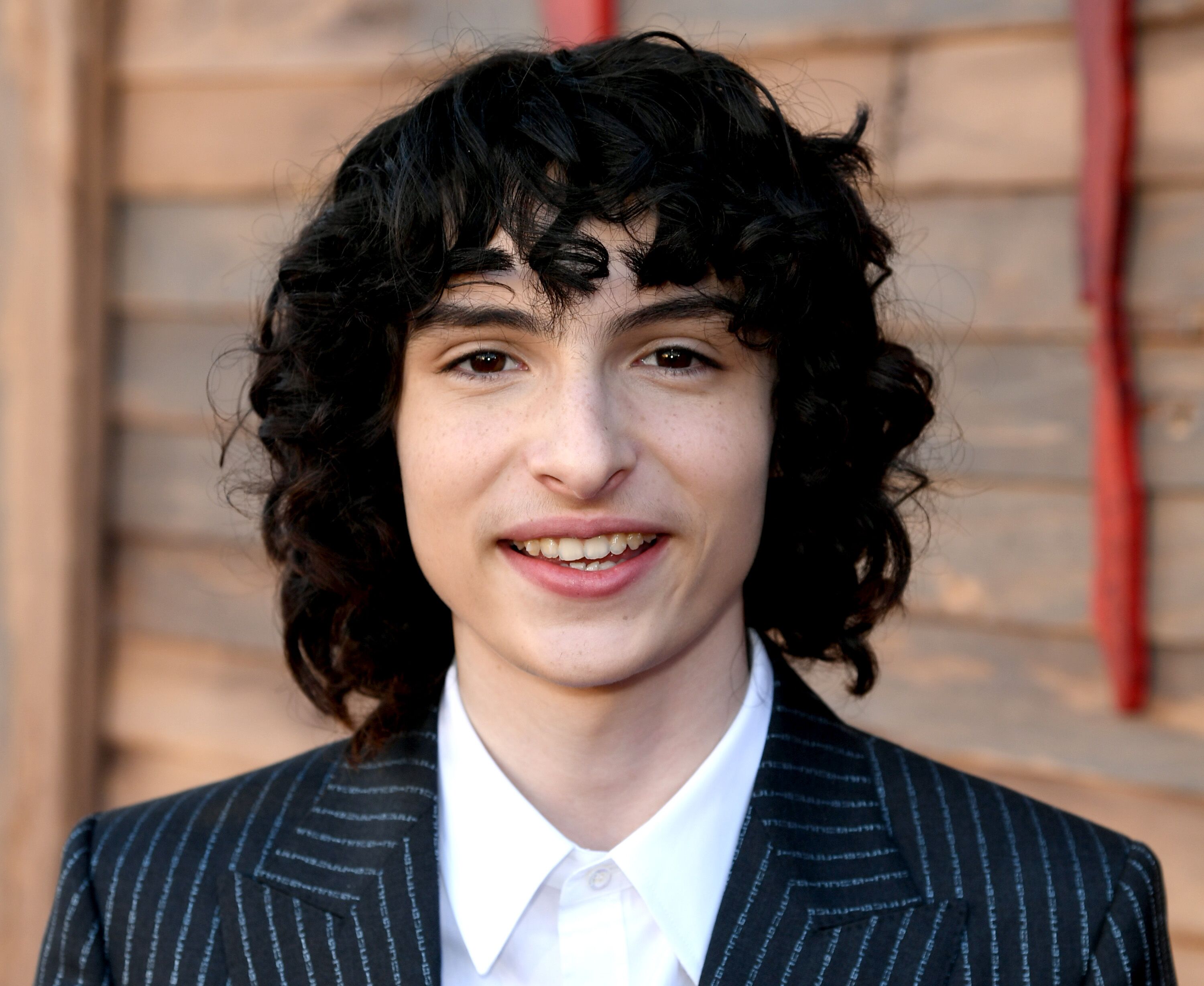 ---
Let's start with Finn Wolfhard, who's only been in showbiz for about six years. In that short amount of time, he became a world-famous celebrity, earning $3 million at just 17 years old! As a young boy he managed to get episodic roles in The 100 and Supernaturals.
But in 2016, Finn got a role in Stranger Things, where in the first season, he earned $30 thousand per episode, and in the next season, the number jumped up to $250 thousand per episode.
---
By the way, Finn made it onto the show through self-tape. He filmed his audition on camera and sent it to the casting directors. What a great way to avoid the stress of real-life auditions, especially considering Wolfhard filmed his audition tape while in bed! But to be fair, the poor guy was sick. Seems like the illness couldn't mask his extraordinary talent though!
The year 2019 was an incredibly successful one for Finn. He acted in the mega-popular IT: Chapter two played the role of Boris in The Goldfinch and voiced over Pugsley in The Addams Family.
Joey King (20 years, $3 million)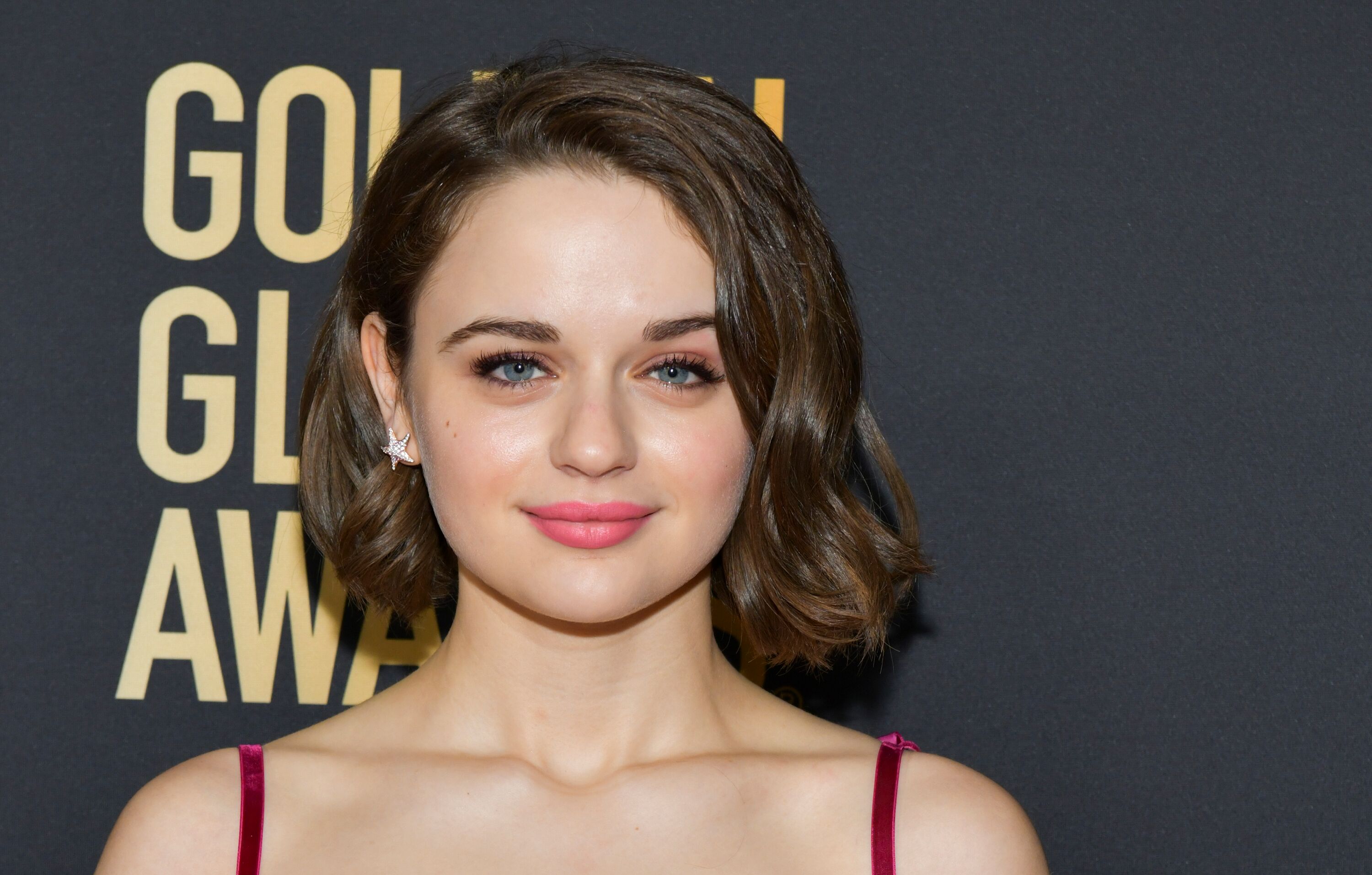 ---
Joey King is a serious actress with a packed schedule, despite only being 20 years old. She began her career, as many young actors did, on Disney Channel, first appearing in The Suite Life of Zack and Cody. Later she had roles in action movies, like White House Down and Independence Day sequel, and in the tv shows that are much loved by critics, like Fargo.
But these roles came after the whole world found out who Joey was. Her first appearance on screen was in the family sitcom Ramona and Beezus, where the actress was just a child. This job gave the actress a very strong start in her career, and by the time she was 12, she already had nearly 50 roles in her account... and $3 million!
Millie Bobby Brown (15 years, $4 million)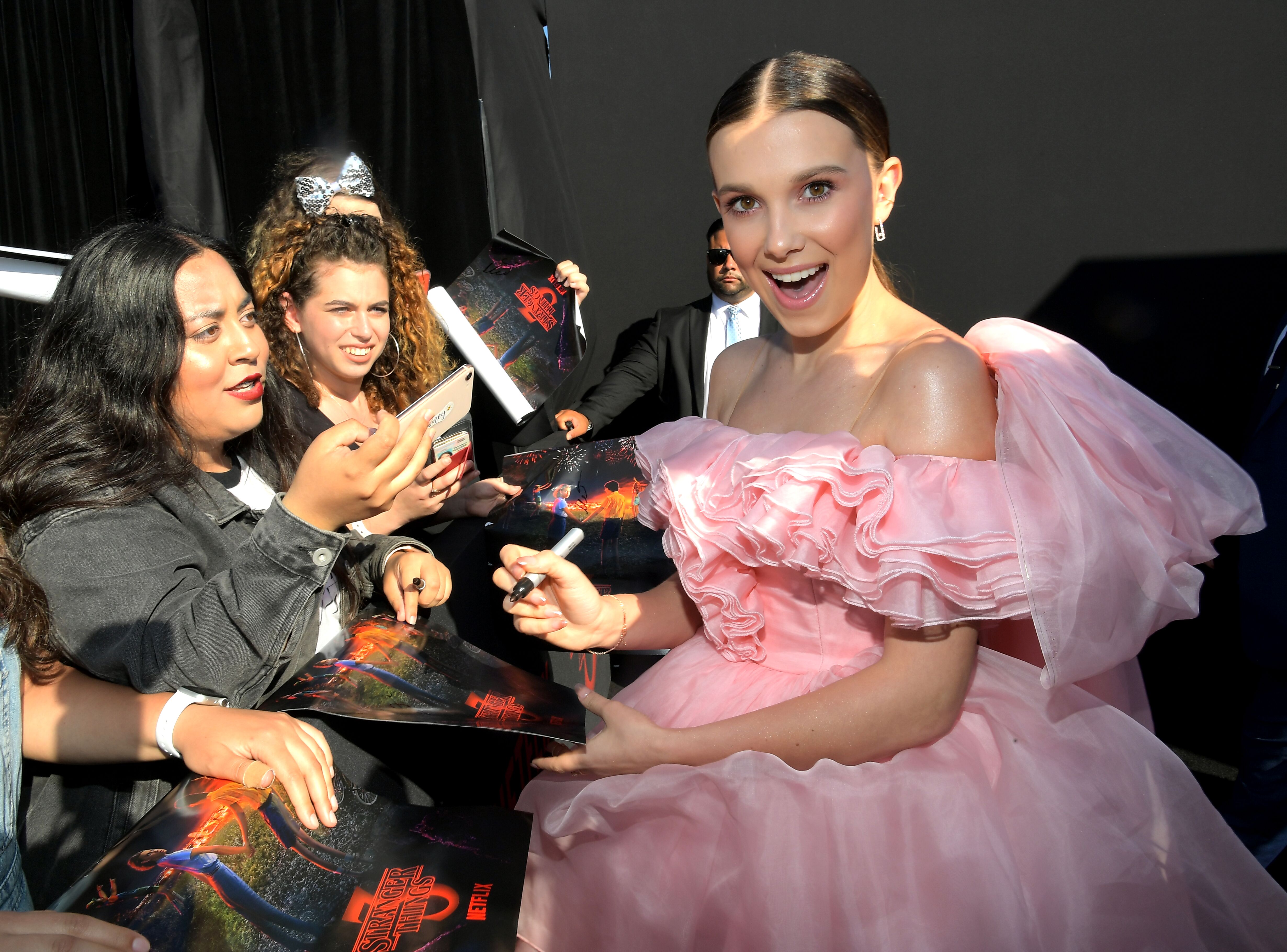 ---
Now let's talk about Finn Wolfhard's colleague – Millie Bobby Brown. The young lady is only 15 years old, and she is already a successful actress, model, Emmy nominee, and if that's not impressive enough, a producer.
Besides, there are rumors going on about negotiations that she has been having with 3 Beat Records, about signing a contract with them, allowing her to start her music career. We don't know whether it's her incredible luck, hard work or talent, but most likely, all of the above.
---
When Millie got cast in Stranger Things, she, like the rest of the cast earned $30 thousand per episode, but in the last seasons, this number bumped up to $300 thousand! She earns as much as some celebrities, like Winona Ryder and David Harbour. Plus, according to The Blast, her role in Godzilla: King of Monsters brought Miss. Brown a whole $1 million.
The young actress is into fashion and make-up and even launched her own line of beauty products. Millie's Great-Grandmother is the inspiration behind the name "Florence by Mills", whose product range consists of skincare and makeup products. The actress's net worth is a whole $4 million, and we are confident that this is just the beginning. 
Willow and Jaden Smith (19 and 21 years, $4 and $8 million)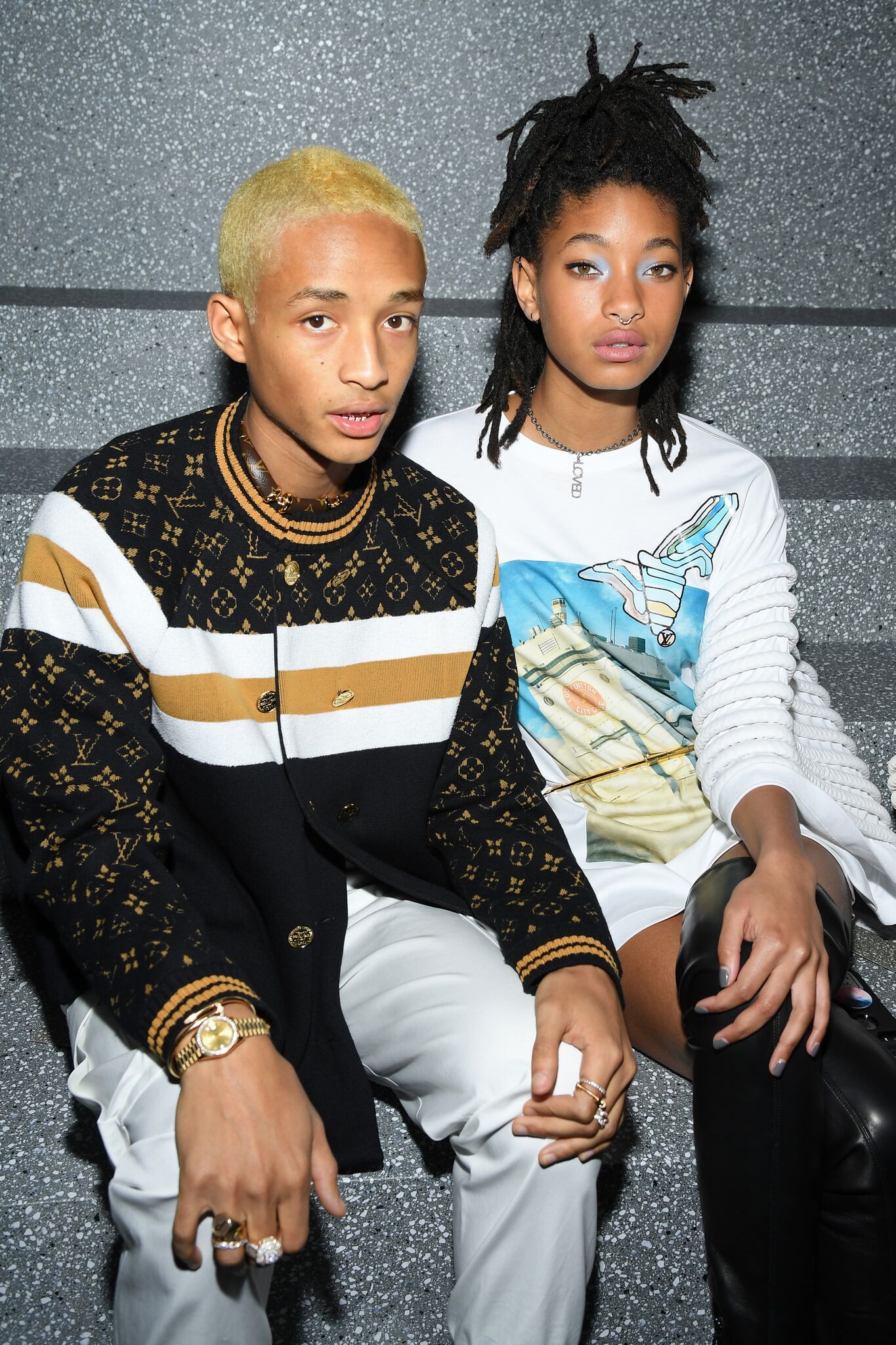 ---
What must every self-respecting actor do in their life? Win an Oscar? Perhaps. Make their kids popular and help them start their careers – most certainly. 
Let's begin with Will Smith's daughter Willow. She is 19 right now and has already managed to try herself out as an actress in movies like I Am Legend alongside her dad; "Kitt Kittredge: An American Girl"; and she did the voice-over of the character of little Gloria in Madagascar: Escape 2 Africa, and even made an appearance on the show True Jackson, VP. She even released four complete music albums, and we all definitely remember her song "Whip my hair."
---
But despite coming from a wealthy background, and being able to afford fancy cars - Willow earns money herself, for which she definitely deserves respect. As of today, her net worth amounts to $4 million.
Now let's talk about her brother, Jaden Smith. He is two years her senior, and if we were to film this video in 2020, his name would not appear on our list, since Jaden is already 21. Like his sister, Jaden released a significant number of hip hop tracks and starred in around nine movies.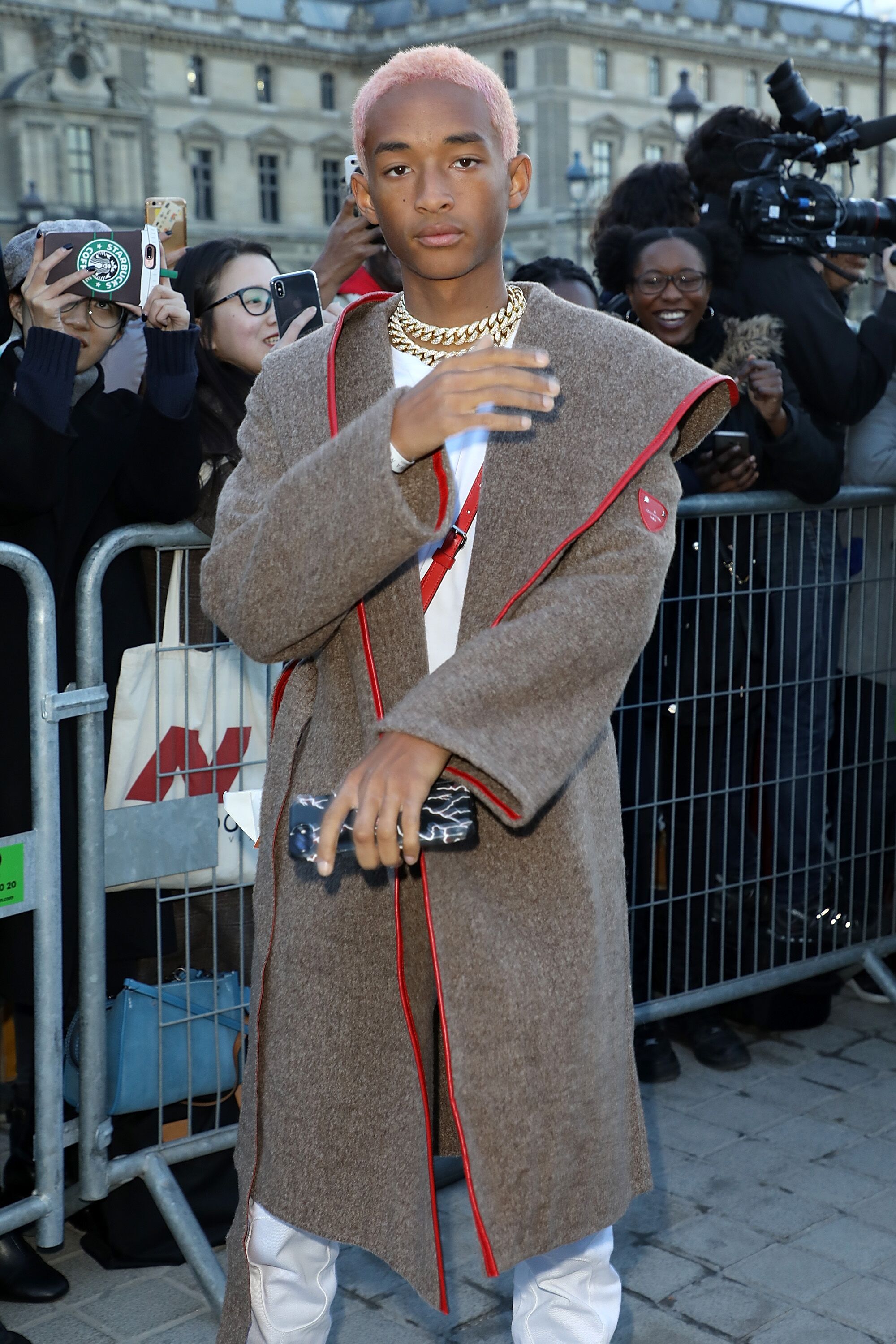 ---
Among his most popular works are Karate Kid, which was filmed when he was only 12, and After Earth, which he starred in together with his dad. The movie even brought Jaden an award! Not an Oscar, but a Golden Raspberry, for the worst male role. Perhaps, Jaden will have one more chance to prove critics wrong.
He also made headlines after Tyler The Creator's concert, when he went on stage and announced that the singer is his boyfriend. To this day Jaden has earned $8 million all by himself, and that deserves respect.
Elle Fanning (21 years, $5 million)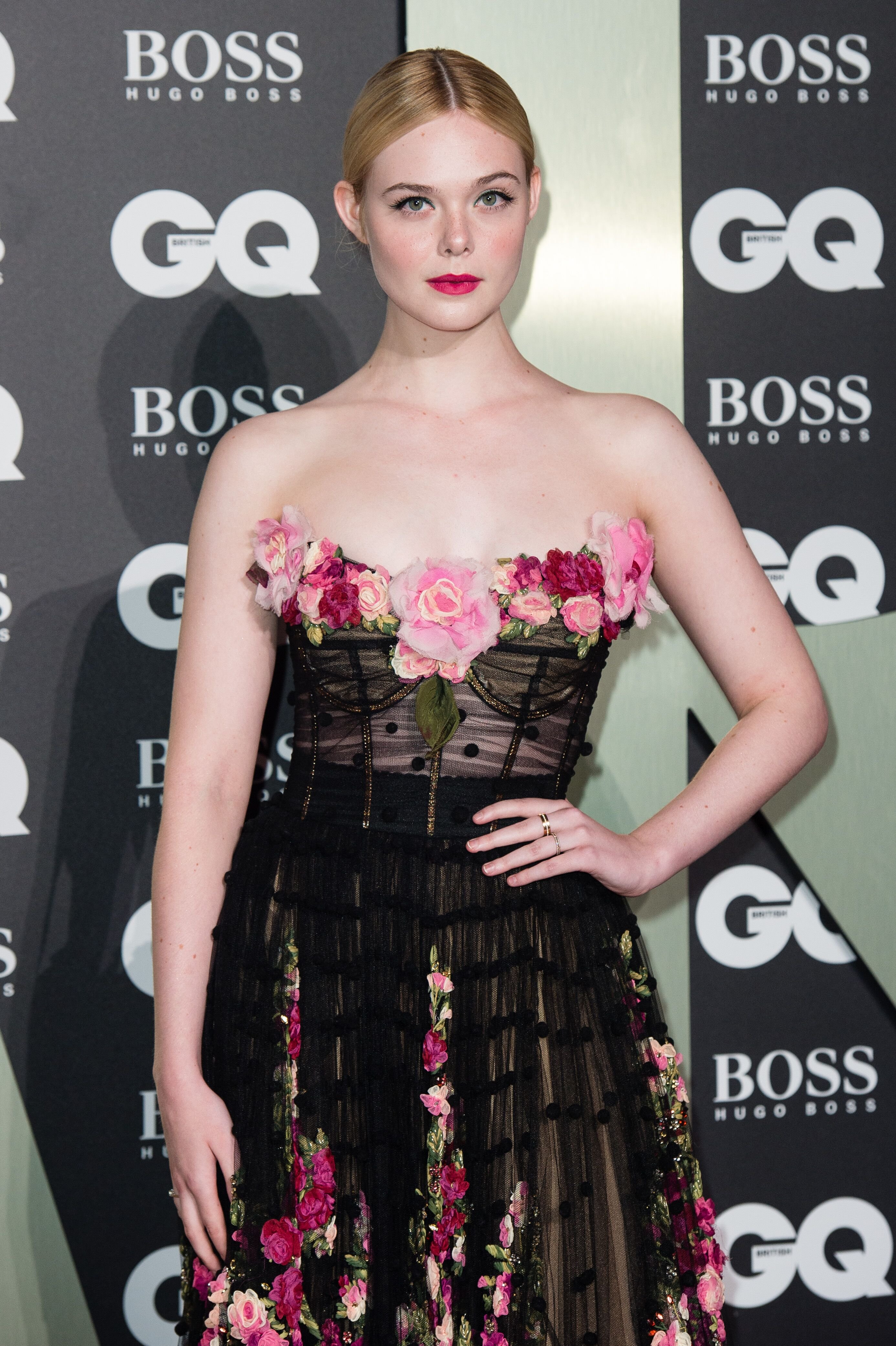 ---
This actress requires no introduction, you definitely know her from one of the many movies she starred in. Recently she acted in A Rainy Day in New York and in Maleficent 2. And she's only 21! Not only does she get to play Princess Aurora in a movie, but she is a princess in real life too! 
According to research done by Ancestry.com, Elle is the 22nd great-granddaughter of King Edward the third, England's ruler in the 14th century. And, Fanning is the 21st cousin of Kate Middleton, the Duchess of Cambridge. An impressive family tree, don't you think?
---
But it's because of her talent and hard work that the actress has earned $5 million! And she is only in the middle of our list. The wealthiest are still ahead of us, and you will be shocked who made the first place.
Bailee Madison (20 years, $4-6 million)
Born in 99, she began her acting career when she was only 7 years old. The actress fell into good hands early on and began her career in the movie Lonely Hearts where she starred alongside John Travolta.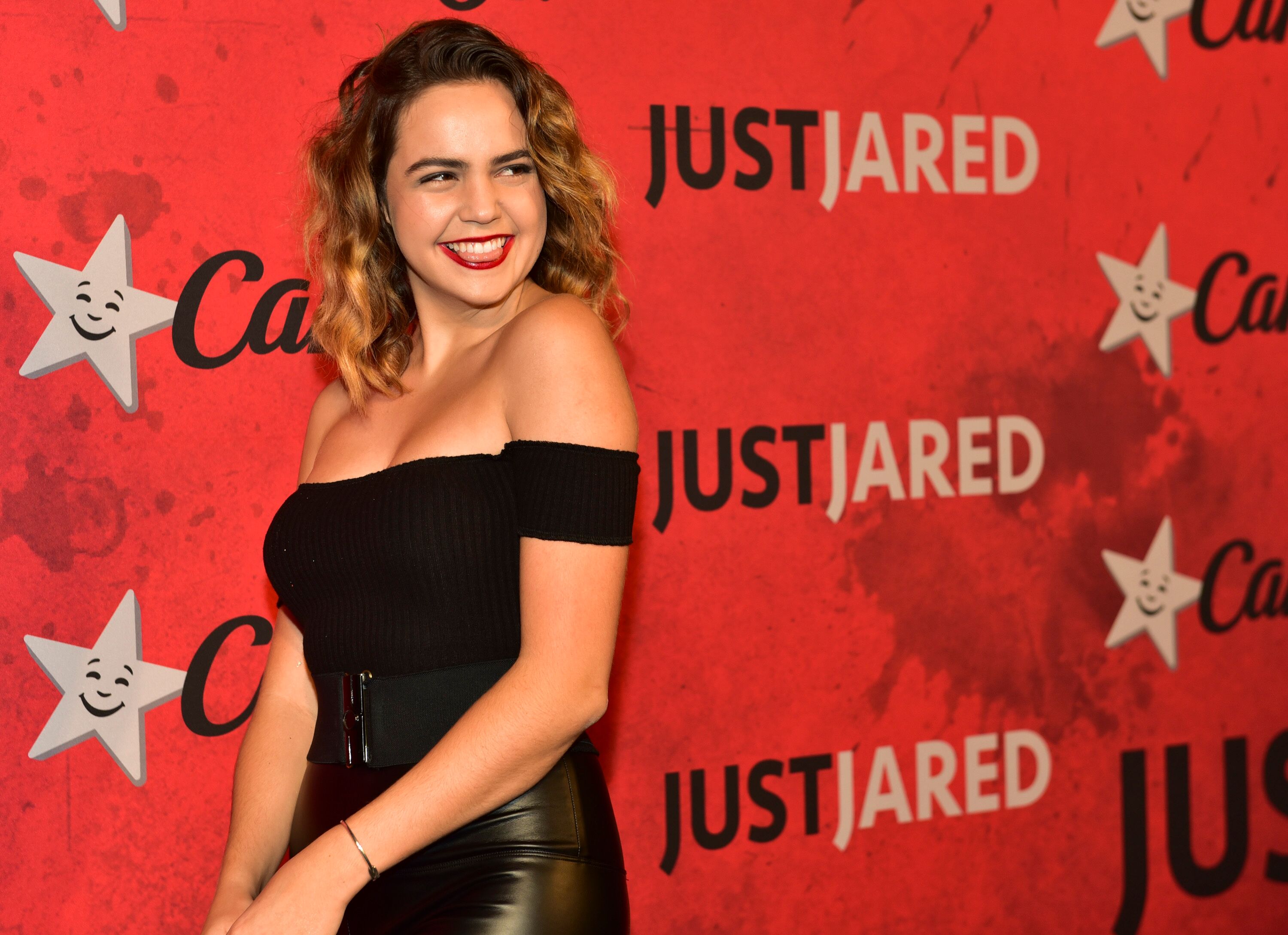 ---
Her career went up from there – she has around 50 movies and tv roles under her belt, and she just recently turned 20. Bailee's popularity peaked after she starred in the movie Bridge to Terabithia, and according to several sources, her income is $4-5 or even $6 million! She put a lot of effort to become this successful, and we're sure she has a lot more ahead of her.
Billie Eilish (18  years, $6 million)
Billie's home-recorded song Bad Guy probably became the most popular track of 2019, influencing the whole pop music industry. She is outspoken, yet mysterious, she is talented and original. Back in the days she would freak out about Justin Bieber, and now he is the one who is happy to work with Billie on a remix of her own song. Billie Eilish has already earned 6 million dollars. And we guess she earned most of it just this past year.
---
The cast of Modern Family
Modern Family kids are one of the richest on our list. The show's popularity kept growing, earning more and more Emmys, and the actors' contracts were renewed each year – which is why their earnings increased from year to year.
Aubrey Anderson-Emmons and Jeremy Maguire, each estimately earned between 2 and 3 million dollars. Despite during the shooting, Aubrey thought that everything was real, and people really lived in the set houses Jeremy is already 8, and Aubrey is now 12.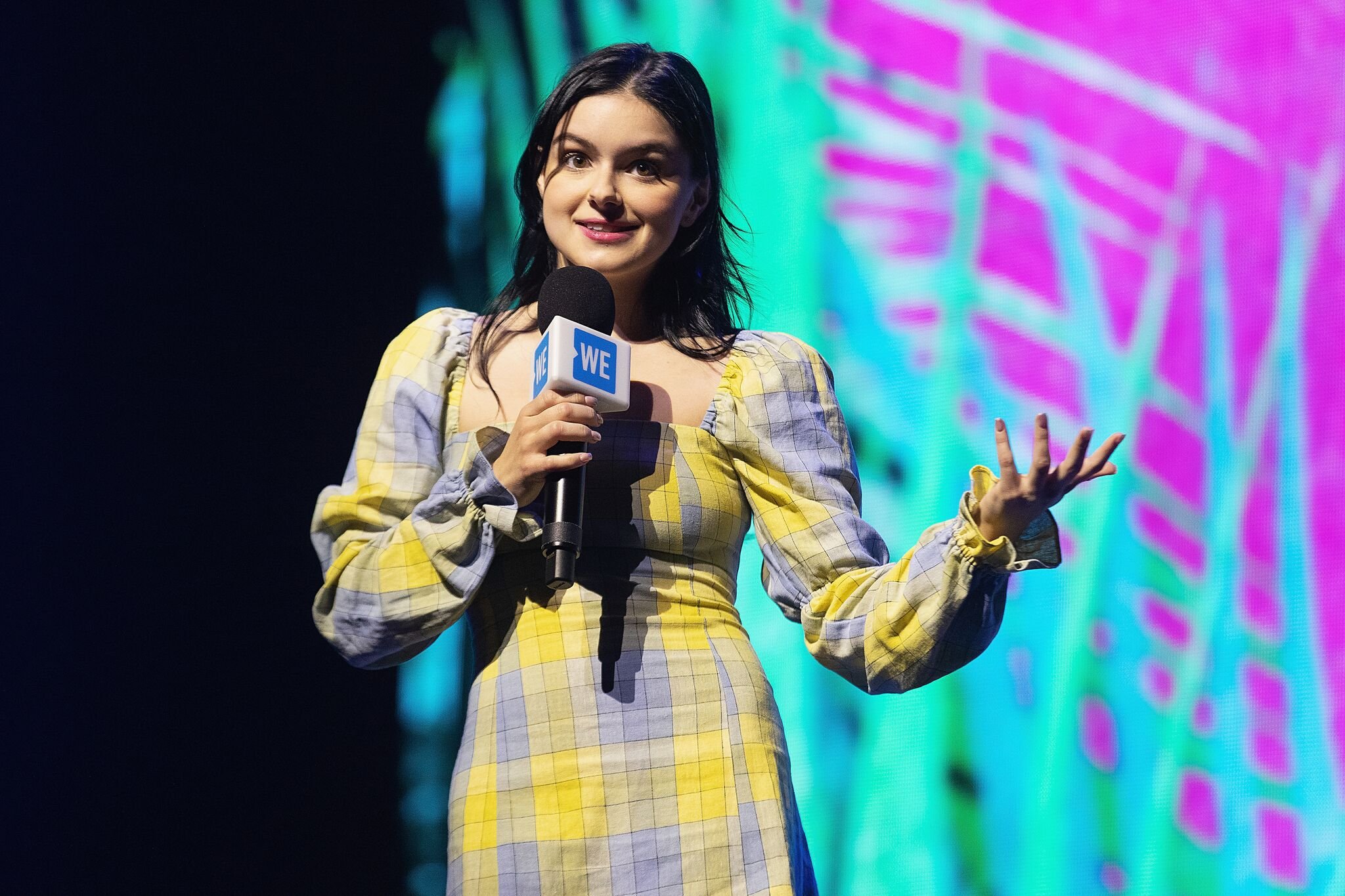 ---
Ariel Winter, who is now 21, earned 7 million dollars in ten seasons of the show! In 2015, the court recognized her as being fully capable of working without adult supervision.
Rico Rodriguez has managed to earn $7 million as well. At the age of 14, he released a book titled Reel Life Lessons... So Far. Nolan Gould did not write books, but he is a member of Mensa – the oldest and most respected organization of people with a high level of intelligence. He has an IQ of 150. That's higher than Madonna's but lower than Quentin Tarantino's. The actor is twenty-one, and his net worth is $9 million!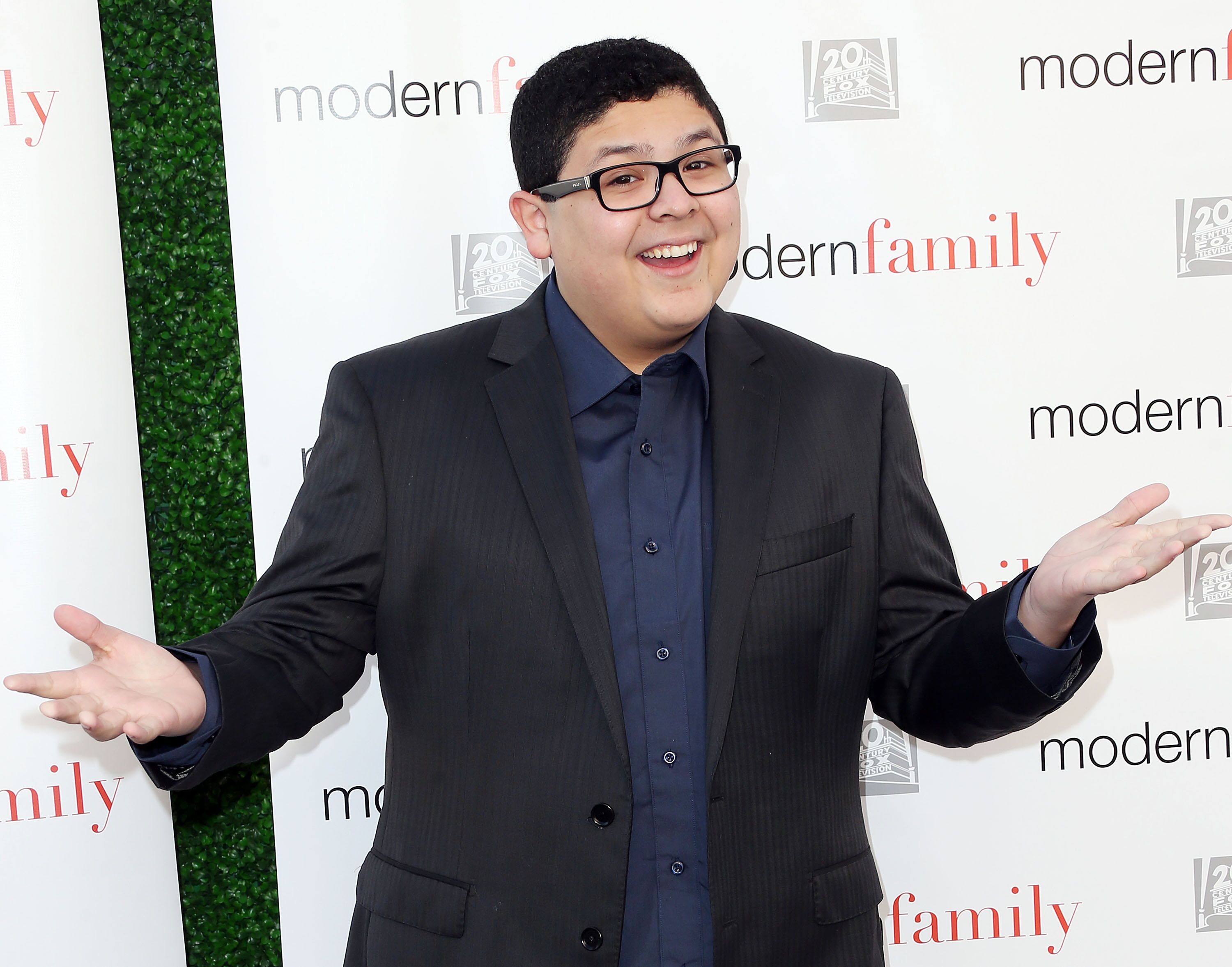 ---
Before we spill who made it to the top of our list, we have to point out that these are not the richest young people in the world. According to Investopedia, the wealthiest young adults as of today are Alexander and Katharina Andresen. Each of them has one and a half billion dollars, but they are already 22 and 23.
But unlike today's heroes, they didn't earn this money but inherited it from their feather's investment company business. Today's list is all about the artists who got where they are now because of their own hard work. So, in the first place, we have…
Shawn Mendes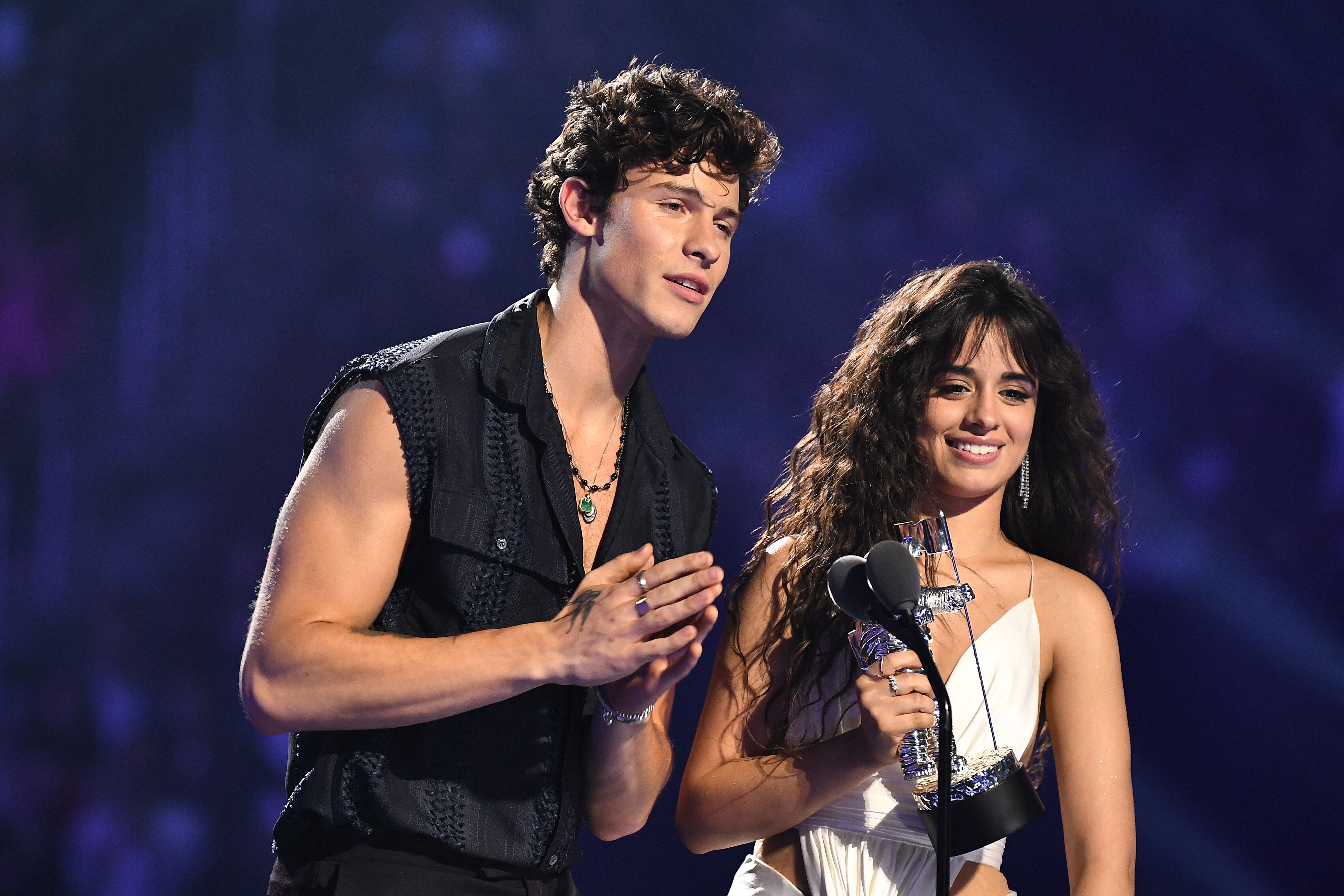 ---
Rumour has it that this stunner was discovered by producers to replace the reckless and unruly Justin Bieber. When Mendes became more popular, Bieber acted as though he had no idea who he is, like when Mariah Carey pretended not to know J Lo, who in the late 90s was said to be her rival.
Slowly but surely, Shawn's popularity kept growing, and last year, according to billboard, his soundtracks were streamed 3.91 billion times! And his net worth is $12 million! Besides, his romance with Camila Cabello, and their duet – Senorita, spread all over the internet!