How to Get Away With Murder: Real-Life Partners
How to Get Away With Murder has been one of the most mysterious and thrilling TV shows on our screens for 6 long seasons already. Actors from the show's cast have their mysteries and secrets too. We worked hard to solve a few puzzles and tell you who the actors from the show are dating in real life. Some of them made us happy, but we won't lie, some definitely shocked us. Which of her colleagues did Liza Weil date? Who is rumored to have dated Alfred Enoch? Keep reading and solve this mystery with us! 
---
Aja Naomi King as Michaela Pratt
Let's start with the most serious and ambitious character in the show, Michaela Pratt! Just don't you dare call her Mickey, I am not kidding! Although her relationship with Asher shocked viewers, in real life Aja Naomi King made an even more unexpected choice. So who's suspected to be in cahoots with Aja? Back in 2017, fans were surprised and excited when on IG, the actress started posting more and more pictures with Alfred Enoch. Yes, with the actor who portrayed Wes, and whom Michaela pretty much despised in the show. 
---
Not only did the stars post a few pictures, but they also visited the Women's March together, and even met up with her family in the UK. It's no surprise that Alfred became the main suspect in the case of the battle for the actress's heart. Of course, the potential couple became the center of attention, and the journalists couldn't resist but ask Aja Naomi King a direct question. 
"I would like to clear up nothing," she said. "People could think what they want and I'm going to let them… He's a beautiful man, and I think I'm quite a lovely young lady."
---
That's all she had to say, but suspicions kept rising until everybody remembered that a few years before that Alfred confessed that he was dating a British girl. Next year Aja Naomi King was seen in the company of another handsome man, a Wim Hof Method instructor named Dan J. But true to her style of keeping things private the actress hasn't revealed much either, she just posted a few interesting pictures on her profile again. The two were spotted at different events, and the fans suspected that King and Enoch were just friends. It was just a couple months before that when both parties shared an image of themselves hugging, but with King calling him a friend. 
Fans say that Aja was just pretending to be dating Alfred to attract attention to the show. Well only the two of them know the truth, and we are just left playing a guessing game. We don't know who the actress is dating right now, and her IG doesn't tell us a lot about her love life either.
Karla Souza as Laurel Castillo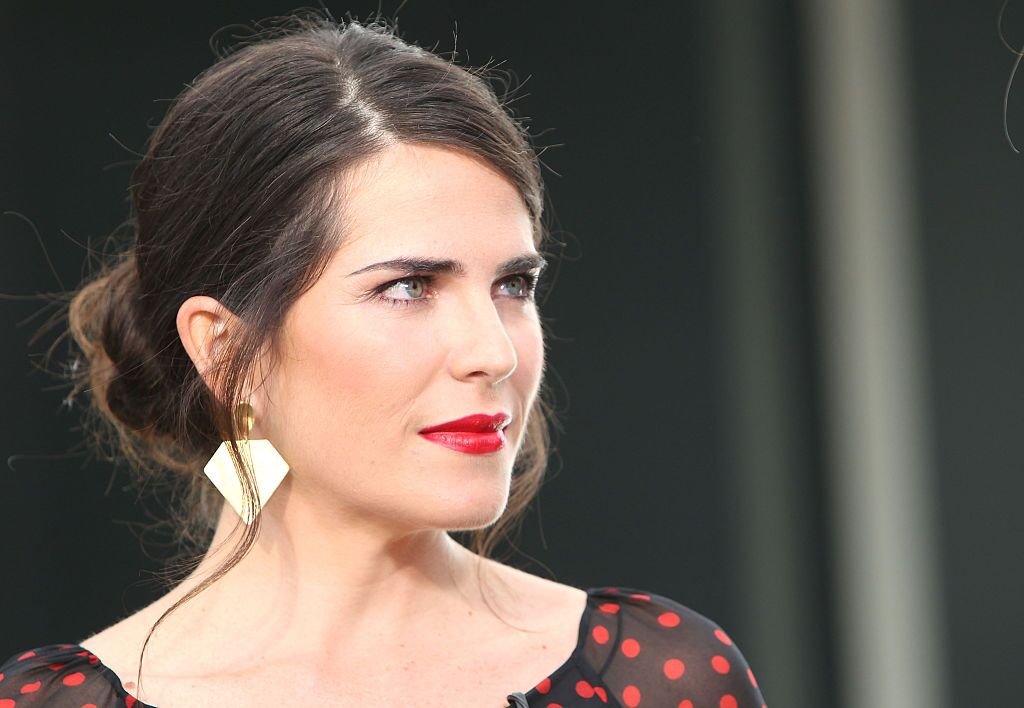 ---
Laurel's pregnancy in season 4 was quite unexpected, wasn't it? The actress also quietly disappeared after season 5 when she left the show, and there were most likely good reasons for that. The showrunner Peter Nowalk called the plot surrounding Laurel's disappearance one of "the biggest mysteries this season," The actress's love life, however, isn't such a big mystery, and Karla is happy to share the details about her happy marriage. Karla Souza and Marshall Trenkmann got engaged and then got married almost 6 years ago. According to the actress, life with her husband is very romantic.
"My husband leaves me articles he wants me to read about something we were talking about, like Latino culture. Or he'll drop a little note in my bag saying, 'I hope your day goes well! I love you.' It's super sweet!"
---
Does love like that even exist? Clearly it does. But it's not just the cute notes that Karla is thankful for, it's also the incredible support and understanding that became her key to success. Their happy family welcomed their daughter Gianna, who was born only a month after the finale of How to Get Away with Murder's 4th season. So the actress really was pregnant during filming. The star shared the first photo of her newborn on her IG with the caption "God blessed us."
Karla is now enjoying motherhood and raising a little daughter in love and harmony. Just look at these pictures! There's no surprise that the actress decided to leave the show in its final season to take care of her daughter. But even though Karla Souza is not playing in How to Get Away with Murder anymore, she is still in touch with her colleagues and posts a lot of wonderful pictures with them! 
---
Viola Davis as Annalise Keating
We have reached the strongest character in the show, who we can't imagine the show without, and who was the cause and the solution to all the problems. It's hard to imagine a character more interesting and multifaceted than Annalise Keating. The winner of more than a hundred awards, Viola Davis, plays the controversial role very well. She's currently happily married, but it hasn't always been like that.
---
Although Viola's career has been developing rapidly since 1996 when she got her first big award, the Screen Actors Guild award for the movie The Substance of Fire, she felt lonely inside. She called herself "the loneliest woman in the world." When a friend suggested that she pray to find her match, she did, asking for:
"a big black man from the South who looked like a football player, who already had children, who maybe had been married before."
Three and a half weeks later, she met her future husband, ex-football player and actor, Julius Tennon. He approached Viola when he heard she barely knew anyone in LA and offered her his help, and she just felt confused. 
As a result, the two went on their first date, and Julius couldn't even wait till he got home to call Viola and tell her that she's very, very beautiful.
---
They got married more than 15 years ago, and their marriage is still as strong as ever. In 2011 the couple decided to adopt a child, and that's how Genesis became part of their family. It seems that she decided to follow her parents' path. She's already starred in the movie Get On Up alongside her mother and father, and on Halloween, she decided to put on a costume, in which Viola Davis got an Emmy award. Genesis explained that her mother has given her some very solid advice about her future: 
"She said, 'No matter what people say, to keep moving forward,' and I'm gonna take that advice."
Liza Weil as Bonnie Winterbottom
---
Another multifaceted character, who we can't imagine the show without, even though she's done both good things and awful things. Bonnie's private life also always aroused a lot of interest, as she loved Sam, Asher, and even Frank. One of these relationships even made it off-screen, but we'll tell you about that a bit later - for now, let's go back to 2006. 
Liza Weil married actor Paul Adelstein in a Reform Jewish ceremony, and the two were not only spouses but also colleagues, as they starred in mutual projects a lot. They even starred in another of Shonda Rhymes's projects, Scandal. Four years into their marriage, the couple welcomed a daughter, and everything seemed fine until 2016 when news about the couple's divorce surfaced.
---
The reason for the couple's divorce was irreconcilable differences, just like for many other couples, and a few months later, the couple signed the documents. The summer of 2016 was marked with another event that shocked and made fans of Bonnie and Frank happy. Liza Weil and Charlie Weber became an actual couple! Before they started their romantic relationship, the two were great friends.
"You spend a lot of time [together] and we, I very much enjoyed spending time away from work and so it all just kind of came together like that," Weber explained at the time. "I'm very happy."
Liza and Charlie barely shared any details of their relationship, so when 2 and a half years into their relationship the couple suddenly broke up, it was quite an unpleasant surprise. Charlie said that despite the breakup they would remain friends and support each other, saying:
"Liza and I share an amazing relationship rooted in love and respect. That relationship has found its way back to the great friendship we've always had."
Matt McGorry as Asher Millstone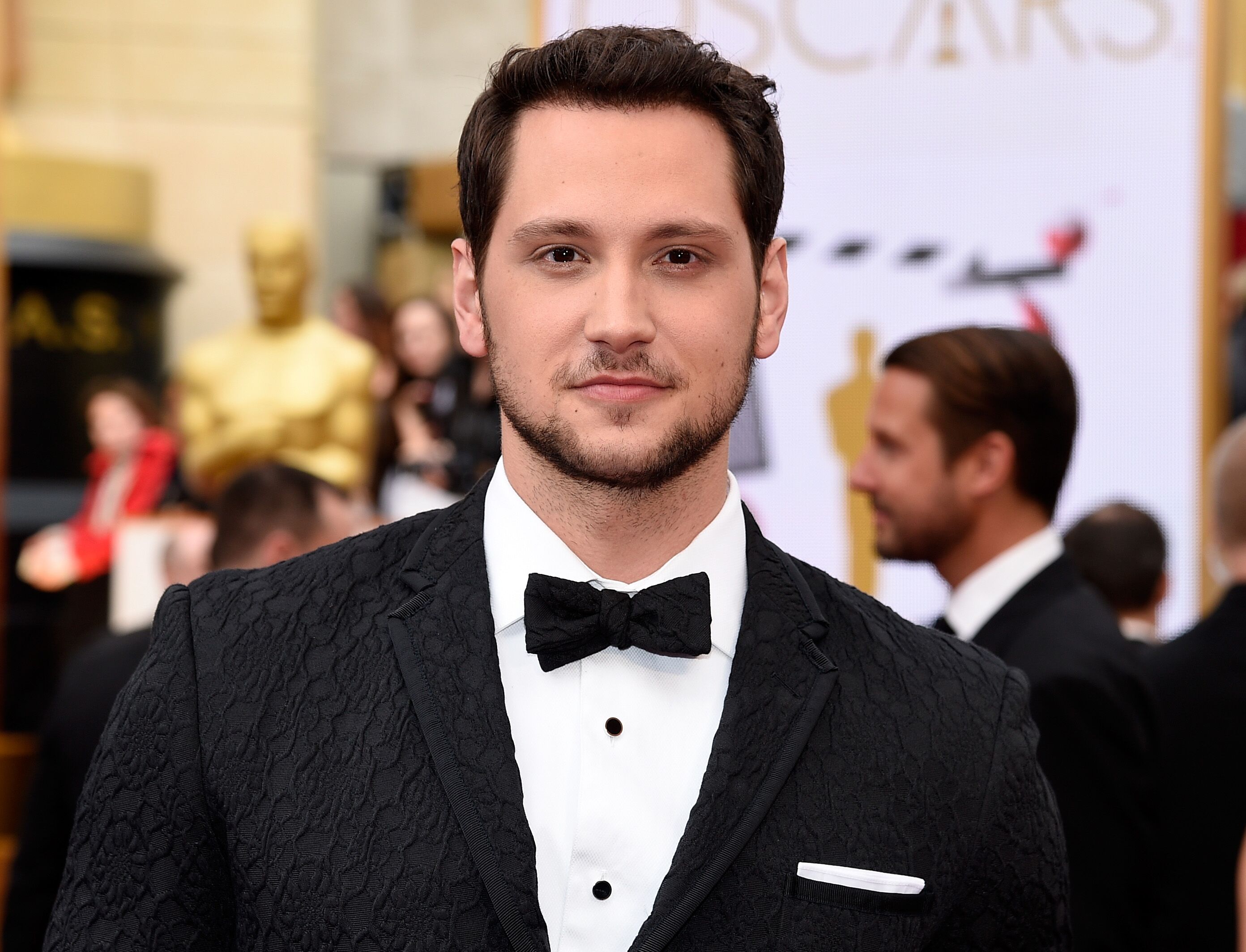 ---
We saw how this character developed from a rich daddy's boy into a person who is able and not afraid to stand up for his friends. Surprisingly, in real life, Matt McGorry is even more courageous and active when it comes to people who are mistreated. He's not just a famous actor, he's also an LGBT-activist. On his IG he constantly suggests good books for reading and shares his thoughts on activism. Matt McGorry, just like Jack Falahee tries to help people who have problems with accepting themselves. 
---
Although he's doing great cheering for others on social media, in the real world he finds it difficult to go on dates sometimes. Matt admitted that he could be awkward during a conversation and that dating was like auditioning for him. Who is he dating? Unfortunately, no one can tell for sure. The actor often makes appearances in the company of Michelle Trachtenberg, but we don't know if they are dating or just friends. When asked if he was dating anyone, Matt said: 
"I don't easily fall in love. With my friends, I prioritize a strong connection over a lot of connections with different people.I'm the same way with love. It's hard for me to find something that excites me, but when I do, I'm all in."
He was also spotted in the company of the actress Dascha Polanco, but neither of them has ever confirmed that they're in a relationship. The Internet is full of rumors that Matt is actually gay and hiding it. We don't think that a person like Matt McGorry would hide such a fact, but we hope that whatever sexual preferences he has, he'll find his happiness.
Conrad Ricamora as Oliver Hampton
---
It wasn't just easy-minded Connor who fell in love with Oli, but also the viewers who were sincerely worried about their relationship. Conrad Ricamora is openly gay, and just like many from the cast of How to Get Away With Murder, is a supporter of gay rights. He even got "The Human Rights Campaign's Visibility Award" for his contribution to activism! 
Judging by his IG, Conrad is a very positive person and is crazy about his colleagues, and always taking pictures with them that he keeps posting. Although the actor does not reveal much about his relationship we know that he's dating Joshua Cockream, a business analyst. Conrad Ricamora sometimes posts pictures where he looks absolutely happy with his life. This summer the couple even attended the NY Pride together. We found a lot of amazing and charming photographs on Joshua's page that will make even the coldest person believe in love.
---
Jack Falahee as Connor Walsh
As soon as season 1 of HTGAWM aired, this actor became the center of journalists' attention. Many wanted to know the truth about his private life, especially about Jack's sexual preferences. Despite the close attention, Jack Falahee refused to comment on his personal life until 2016, and there were reasons behind that. As an actor who portrayed a homosexual in a relationship with an HIV-positive man, he had a certain influence on society.
"In the past I've declined to discuss my own sexuality in an attempt to try and dismantle the closet. Opponents to my ambiguous answers to questions surrounding my sexuality argued the importance of visibility," he said.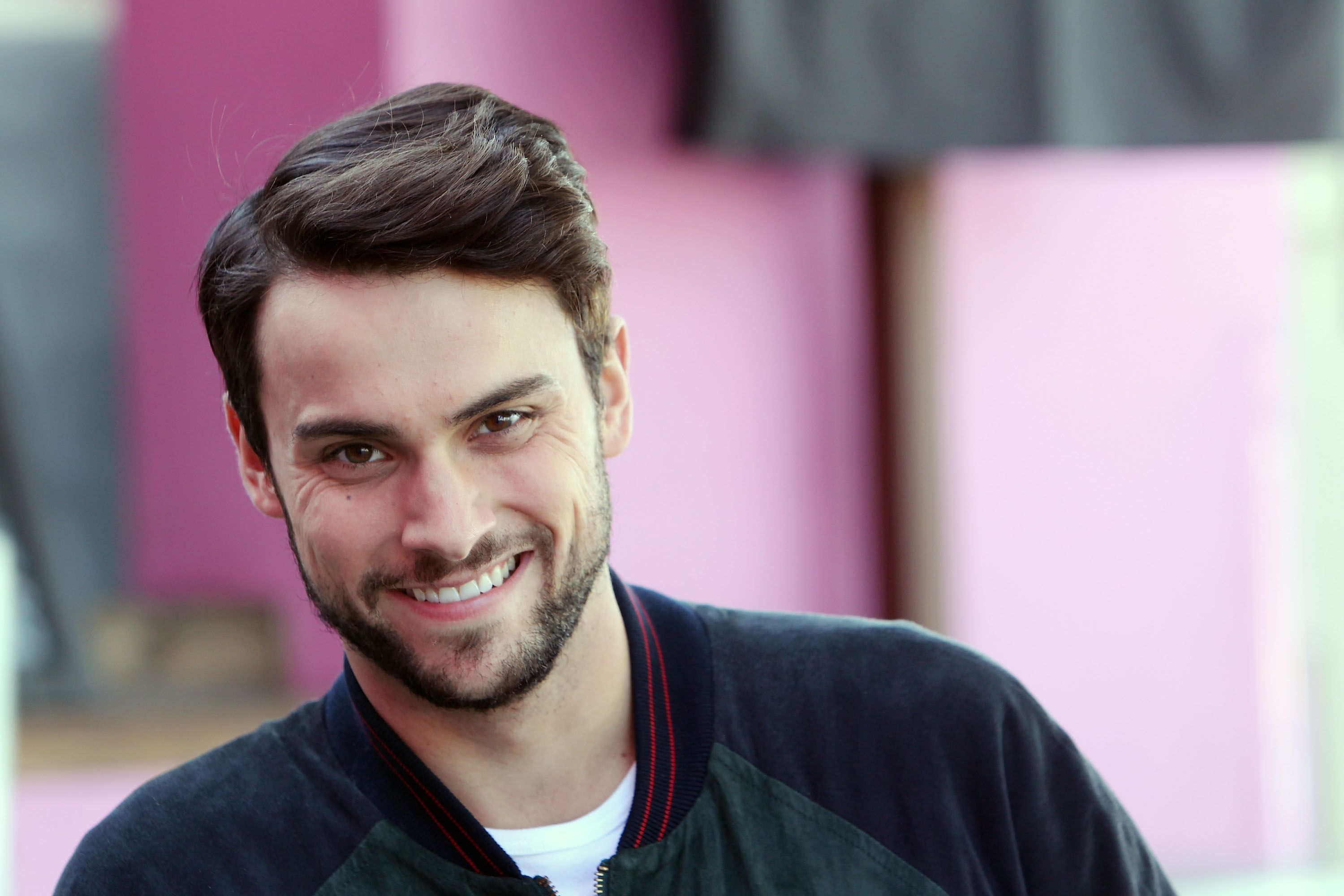 ---
He used his status to fight for equal rights and wanted to support the community in every way he could, despite the fact that in the real world, he is a heterosexual man. Just like Alfred Enoch, he appeared in Aja Naomi King's IG, which only added to the mystery of his love life. Many fans even thought that the two were dating, but the rumors made no sense at all.
This summer, Jack surprised everyone, having posted pictures with his girlfriend, Ellie Satter, for the first time. The two keep posting cute pictures of each other and look amazing together.
It's always interesting to read about what's going on in the real-lives of our favorite stars. If you want to find out who the cast members from Charlie's Angels are dating, click here.