The Ranch: Cast's Real-Life Partners
With the final installment of The Ranch set to air in January 2020, it's easy to feel a sense of loss about the joy that was brought to our screens by our favorite characters. The good news is, just because the show is coming to an end, that doesn't mean that we can't still keep up with the real lives of the cast members. And who knows, you might find the events of their love lives even more interesting than the show itself!
Do you know the answers to the juiciest questions? Who gave up on a successful career for their family? Who was afraid to even talk to his future wife when they first met? What did Dax Sheperd have to do for his spouse? Keep scrolling to find out the answers.
Sam Elliot as Beau Bennet 
---
Although Beau is divorced in The Ranch, in the real world, Sam Eliott has been happily married to Katharine Ross for a long 35 years! It's now hard to imagine that this confident man could ever have had any doubts about himself, but back in 1969, everything was different. 
Sam Elliott and Katharine Ross first met at the filming of "Butch Cassidy and the Sundance Kid." Sam fell for Katharine right away, but she was already a star, and he had an episodical role and thought he wasn't good enough to talk to her. Fate brought the two together again after 10 years when they both played in "The Legacy." 
---
At that time, Sam Elliott had already been a famous actor adored by all US women after the movie Lifeguard came out. And even though there was no fear of talking to her anymore, things didn't work out, as Katharine was married back then. It was her fourth marriage and it seemed that she couldn't really find an ideal man until she met Sam Elliott. Soon after that she divorced her husband Gaetano Lisi and started seeing Sam.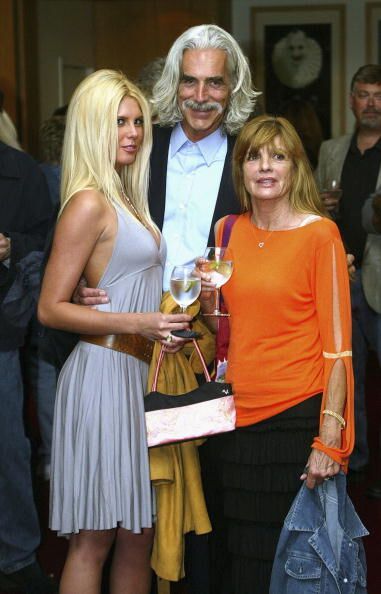 ---
5 years later, they got married and in the same year, 44-year old Katharine gave birth to their daughter Cleo Rose. Not only has Katharine become that special woman for Sam, but she's also become a loyal partner as she gave up on their honeymoon for her husband's career. The lovebirds were in Hawaii when Elliott was asked to audition for Mask, which would be his breakout role playing opposite Cher. Sam Elliott's agent said he wouldn't be able to come back in time, but his wife got her new husband back to LA pronto, and he secured the role. This became his breakthrough moment, as he got invited to many other projects after the Mask. 
When they aren't on set, Ross and Elliott live on their Malibu, California ranch which they have maintained since the 1970s.
Ashton Kutcher as Colt Bennett 
---
This actor is not only famous for his acting career but also for his two marriages with completely different women. Although in the show, his character got married to his high school sweetheart, in the real world things were a lot more complicated. Ashton was only 25 when he met 41-year-old Demi Moore who captured his heart. Demi reportedly gushed that she and Ashton talked all night long after they went for a meal. Their feelings were so strong that the couple started going everywhere together and wouldn't hide their feelings for each other. Being raised as a conservative Roman Catholic, Ashton agreed to change religion for his sweetheart and converted to Kabbalah, a form of Judaism that Demi had recently begun practicing.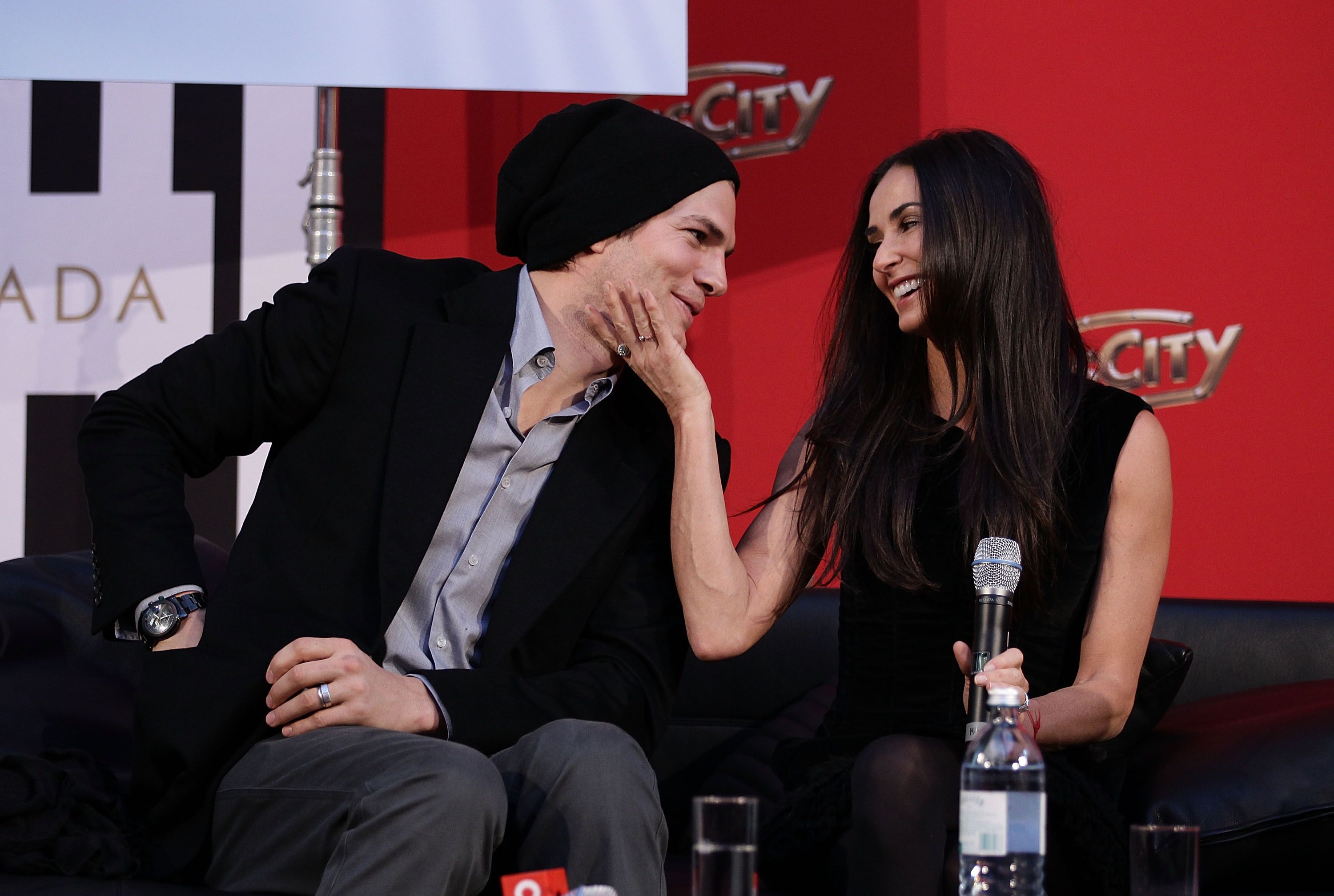 ---
A few years later they got married at a closed ceremony, which was attended by Demi's ex, Bruce Willis, and their three children. Everything was going perfectly well, they appeared at different events together, they posted mutual pictures on social networks and they even opened a fund together. But then 5 years into their marriage, there were rumors about Ashton cheating on her. The two then went to Israel and sorted things out. Everything seemed to be settled, as Demi's children adored Ashton, and the couple attended talk shows and shared relationship advice. 
Still, they celebrated their 6th anniversary separately, and perhaps, in the company of other people. A few months after that Demi announced her plans to divorce her husband.
"It is with great sadness and a heavy heart that I have decided to end my six-year marriage to Ashton," she said, in part, in a statement from her rep to E! News.
Kutcher didn't stay single for a long time, and just a few months after their divorce he met his second wife and the future mother of his children, Mila Kunis.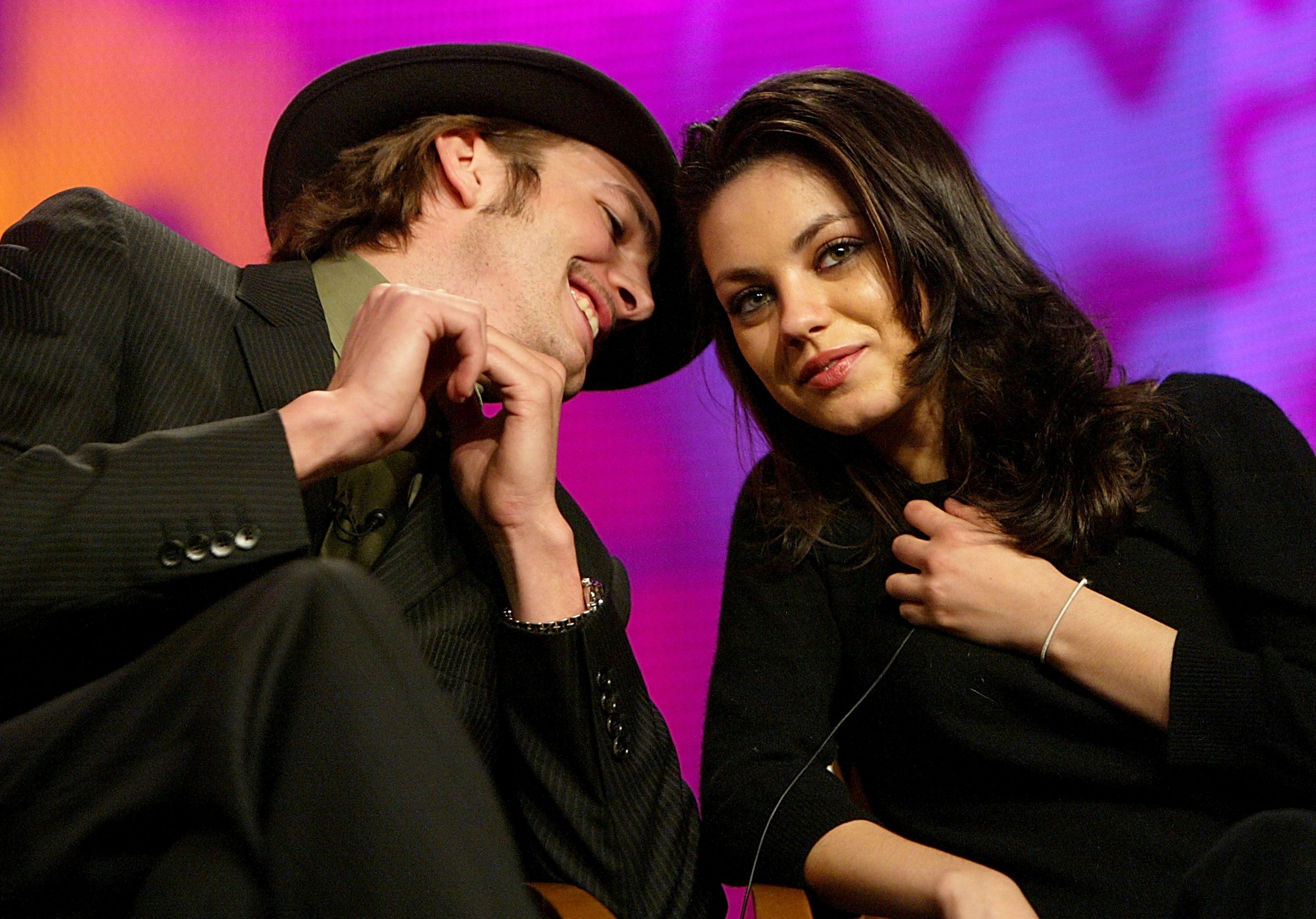 ---
Well, the two had actually met way before that, at the shooting of That '70s Show in the late 90s, in which they portrayed two lovebirds. At the time of their first on-set kiss, Mila was 14, and Ashton was 19. When talking about the kissing scene, he said:
"It was really weird. I was like, 'Isn't this illegal?' It was really awkward. She was 14! She was like my little sister."
I mean at first, there were a lot of awkward kisses and a lot of embarrassment until they met again many years later. By that time Mila Kunis had gone through a difficult relationship with the star of Home Alone, Macaulay Kalkin. It's no surprise that both Mila and Ashton started dating without thinking they would ever get married. They wanted a fun relationship without commitment, but it became serious very soon. 
---
Mila got pregnant, and both wanted children, so that was great news for the couple! Mila and Ashton got married in 2015 and kept the wedding a secret, posting fictitious messages about their location to trick the paparazzi. Soon after that, they welcomed their second child, their son Dimitri. Now it seems like Ashton has got everything he could ever have dreamt of and we hope they remain a happy couple for a very long time!
Danny Masterson as Rooster Bennett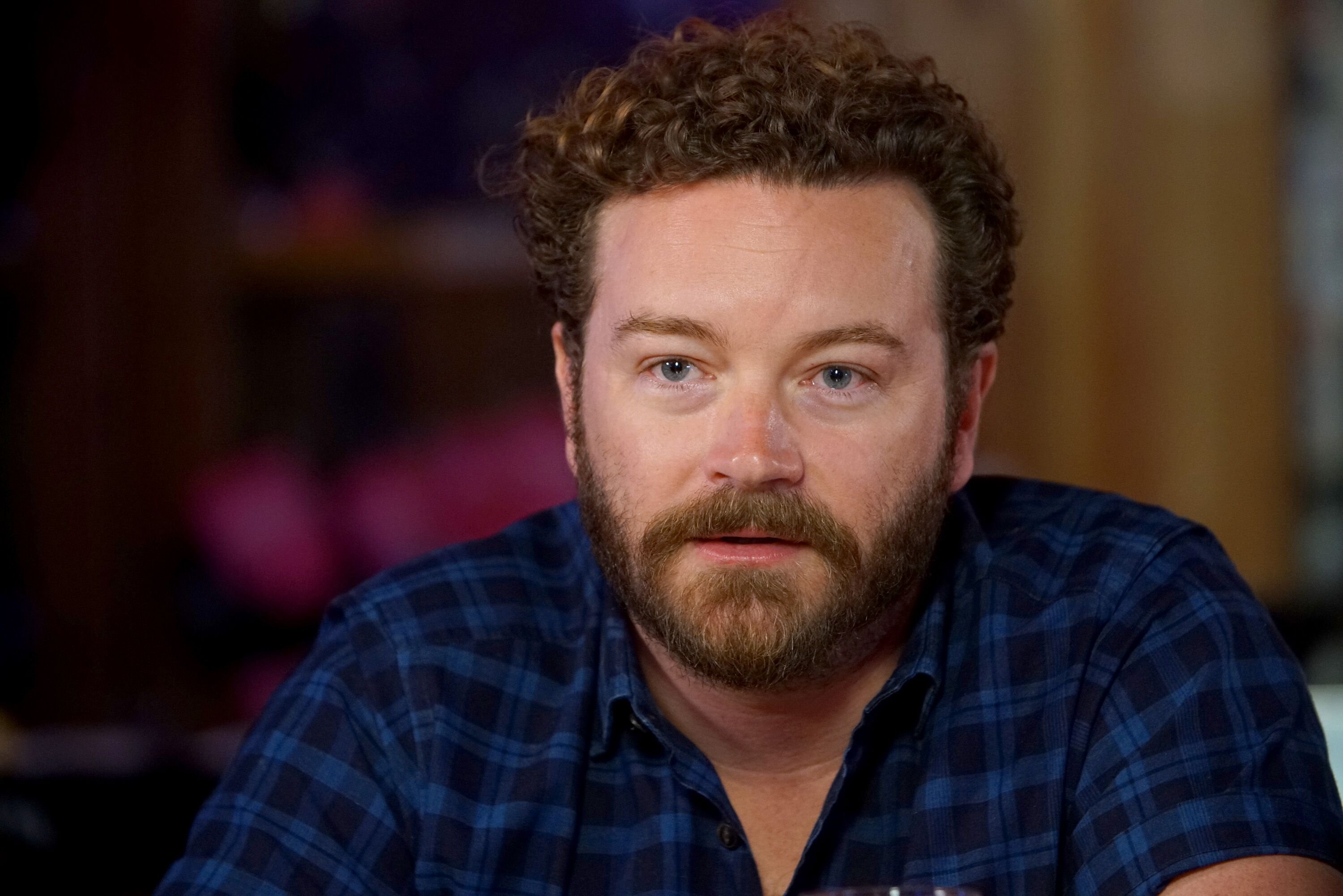 ---
We loved Rooster but unfortunately had to say goodbye to him soon after season 3. He was written out in the latest batch of episodes after multiple women accused him of sexual assault. He has denied all of those allegations but was also dropped as a client by United Talent Agency. 
The number of scandalous accusations, fortunately, had no influence on Masterson's marriage with Bijou Philips. They are raising their 5-year-old daughter Fianna Francis together and they are going through all the difficult times together. 
---
They met 15 years ago during a poker tournament in Las Vegas, and 8 years later they got married in Ireland. 2017 was not only difficult for Masterson, but also for his wife. Bijou Phillips was born with small kidneys and despite the vegan diet, dialysis and quite a peaceful lifestyle, she was slowly suffering. With time the situation has become so critical that she needed a kidney transplant, but fortunately one of her friends was able to become her donor. 
According to her Instagram, the actress is enjoying a peaceful life with her family. The couple is Scientologists, and their church has recently been accused of covering up Masterson's crimes. We don't know what is true, but we won't be seeing much of Danny Masterson on our screens in the near future.
Elisha Cuthbert as Abby Phillips-Bennett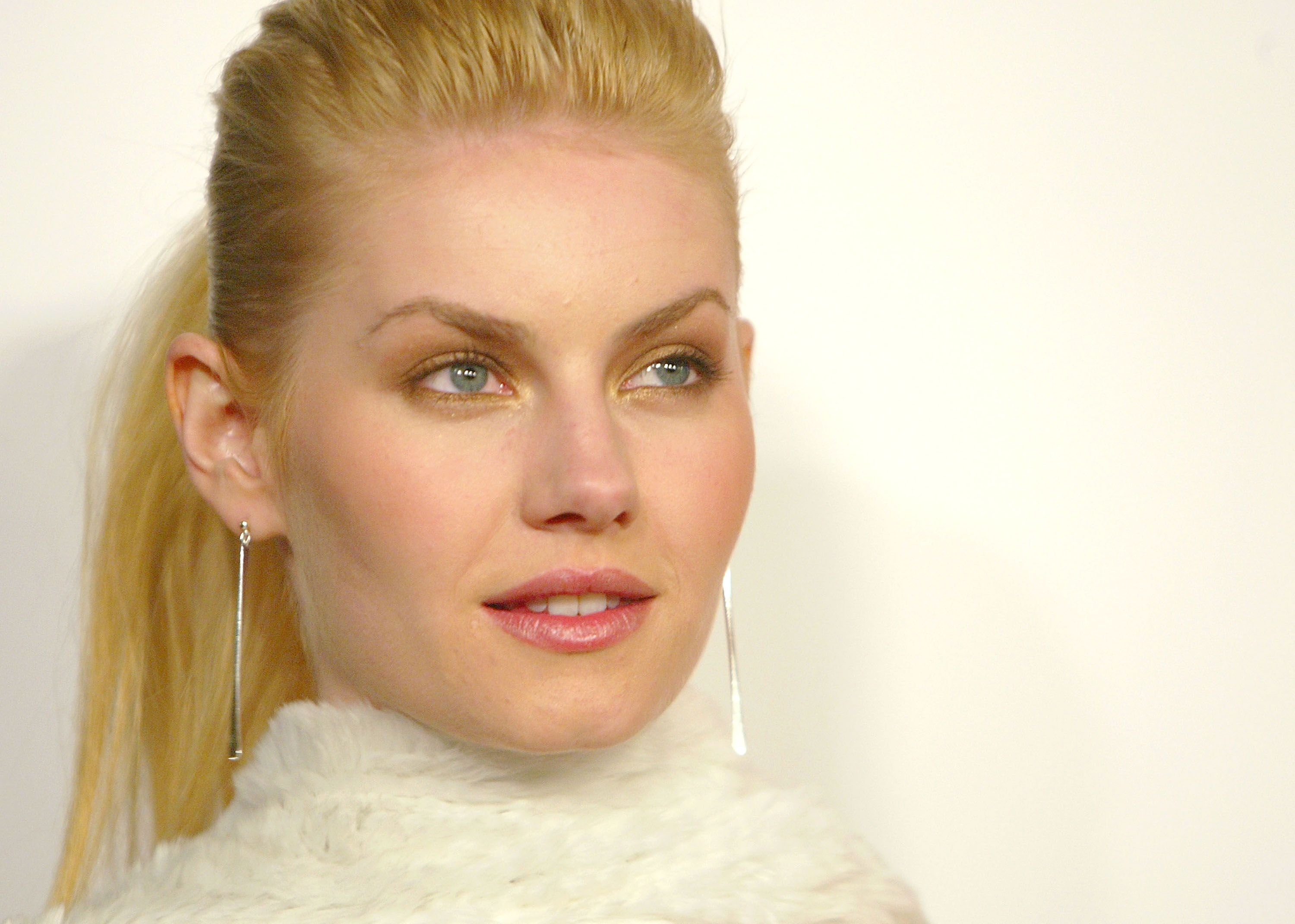 ---
Apparently, this actress is crazy about hockey players as before meeting her husband, a hockey star, Elisha had been dating the NHL star, Sean Avery. A year after she and Sean broke up, Elisha Cuthbert started seeing hockey player Dion Phaneuf, whom she's been with for 12 years now. A few years ago Elisha gave birth to an amazing daughter named Zaphire, and that influenced the development of her character in The Ranch.
"I think my pregnancy was something that made the writers think, "This could be interesting." We [initially] thought we could hide it, but at one point I remember saying, "It's getting trickier to disguise the fact that I'm pregnant!" I was pretty much working up until I gave birth. We even shot a couple of scenes through FaceTime while I was on maternity leave!," Elisha said.
Elisha is a Canadian actress and in earlier interviews, she admitted she misses home, even though she's been dreaming of coming to LA all her life.
"But once I make it once I reach for higher goals and feel content I think I'm going to find myself back home again."
---
Now, according to her IG, the actress is enjoying her family life, travels a lot and raises her child!
Dax Shepard as Luke Mathews 
The actor has fit into the atmosphere of The Ranch surprisingly well. In an interview with TV Insider, Elisha said how they quickly accepted Shepard who came on as a replacement for Masterson. 
"His chemistry with Ashton is outstanding. Ashton helped get Dax's foot in the door in the business by casting him on Punk'd. So you can see they've got a natural rapport with one another. And Dax comes in with a real flair. He loves to improv, and he comes up with really funny ideas."
---
Besides his acting career, Dax Shepard is well known for his marriage with Kristen Bell aka Gossip Girl and Veronica Mars. Now you can see the actress in Netflix's The Good Place or in the Veronica Mars sequel on Amazon. If you look at the couple's social media pictures, you will probably think that they are likely to win the "couple of the century," but the stars are so humble that even after 12 years of living together, Bell and Shepard admit that their story was far from plain sailing. Shepard admitted that they had to work a lot to keep their relationship balanced. 
---

"We definitely had to work really hard at being a couple because we're both incredibly, painfully stubborn, and we're pretty much opposites," Bell says. 
The two ran into each other at a dinner party in 2007 and then met again at a hockey game a few weeks after that. "The sparks were flying," said Dax, and those sparks lit the passion of their romance. Shepard broke up with Bell after a few months, terrified by the commitment and sure he still wanted to play the field. It took just a few days for Shepard to realize what a mistake he had made, and to get back with Kristen after coming to his senses. 
"I was like, 'That's the best personality I've ever seen on a woman. I need to be around it," recalled Shepard. "I want to be around it when I'm 80, but how?"
Dax did not believe in marriage and Kristen had to be OK with the fact she would never have a traditional marriage with him. Although, Dax proposed after he saw how important marriage was to her. 
Debra Winger as Maggie Bennett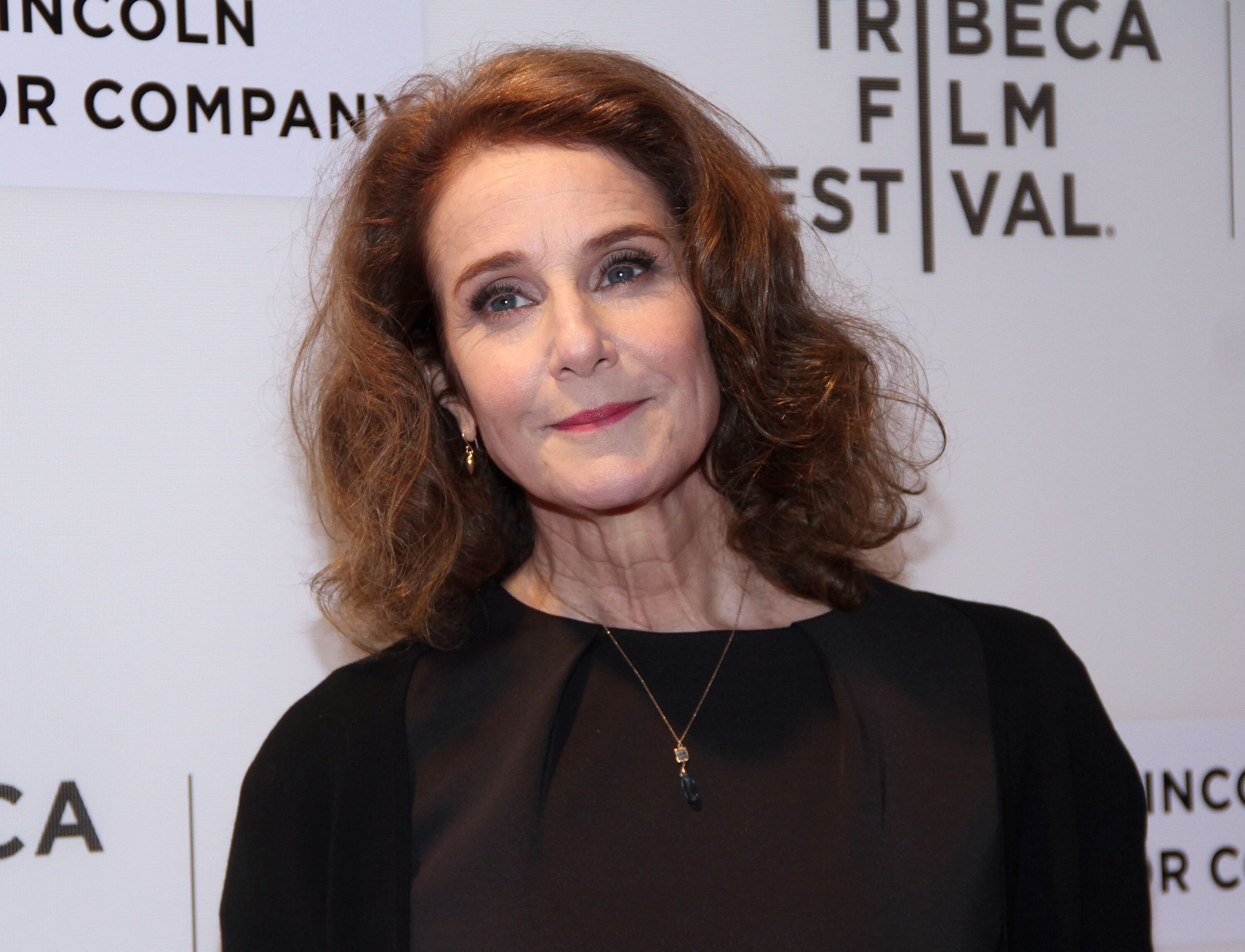 ---
This actress probably's got more titles than anyone else from the cast of The Ranch. When Debra decided to pause her career at the age of 40, she'd already been nominated for an Oscar 3 times. After memorable performances in An Officer and a Gentleman, Terms of Endearment, and Urban Cowboy, Debra found herself at the top of the list of American actresses, but she shocked everyone by turning her back on the industry in 1995. 
"I don't know what Hollywood is. I'm living under the freaking sign now, and I just stare at it and laugh," Debra told People. "Los Angeles is a place, but the idea of Hollywood doesn't really exist for me."
---
She moved back to NYC to focus on her marriage to Arliss Howard and on motherhood, as she gave birth to her second son, Babe, at the age of 42. 
"She's a very good, very thoughtful mother, and I think it was hard for her to bring the commitment to her work that it requires when we were young," her son Noah told The New York Times in 2010.
She went back to work in 2001 when she starred in Big Bad Love along with her husband. Coming back to the industry was more difficult than leaving it, but Debra managed and now we can see her not only in the movies but also in The Ranch. 
If you're a fan of finding out about the real lives of stars of TV shows, then you'll definitely enjoy this story about the real-life partners of the How To Get Away With Murder Cast