Hidden Details About 13 Reasons Why and Its Cast
Based on a popular novel of the same name, 13 Reasons Why is a series that gripped the world and had us talking. What you might not know, though, is that there are interesting details that make the series even more special than we first thought. 
Why did the scriptwriters change the ending of the first season of 13 Reasons Why? Which of the school kids were portrayed by actors already in their 30s? What kind of tattoos have become incredibly popular after the airing of the show? We're ready to give you the scoop on the most riveting details about 13 Reasons Why that you've probably never heard before. 
---
1. Who almost played Hannah Baker? 
We are so used to Katherine Langford portraying Hannah that we can't imagine anyone else but her. What if I told that for many years it was Selena Gomez who dreamt of being Hannah Baker? As we know, she became the show's executive producer instead.
Back in 2009, she was one of the many people who expressed a deep interest in producing a full-on "13 Reasons Why" movie starring herself. Her production company, July Moon Productions, would have been behind its creation. The author of the Thirteen Reasons Why book, Jay Asher, was so impressed by Selena's acting in Disney's Wizards of Waverly Place that he approved her for the role.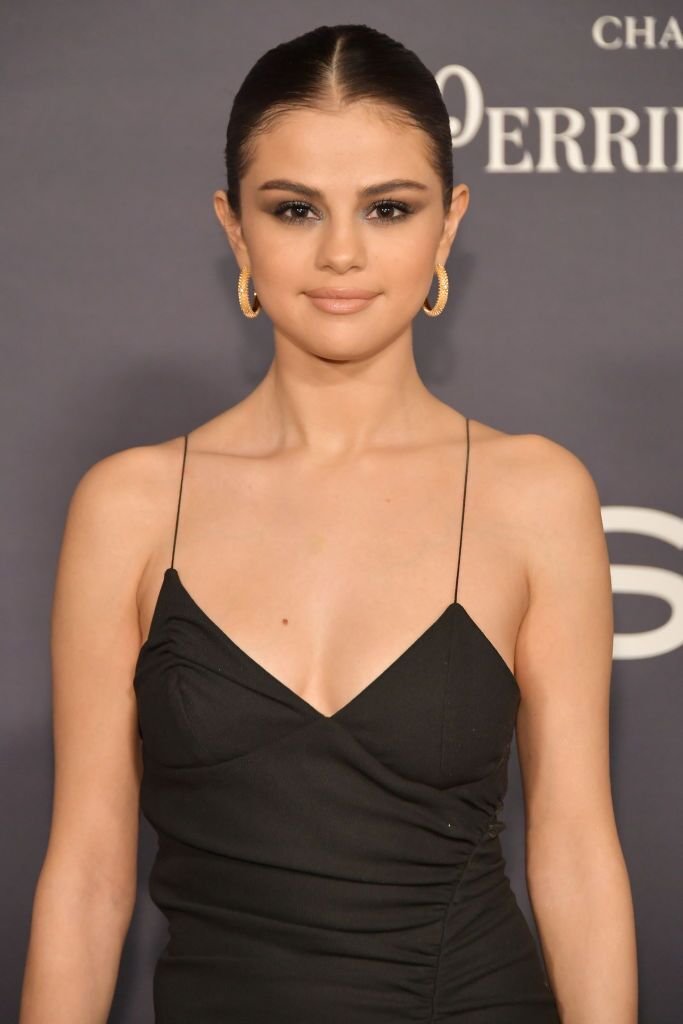 ---
However, coming to an agreement took the author and the production company a few years. Over this time Selena went from being a Disney sweetheart to a grown-up and full-blown superstar. She was too old to play a student and too famous to be the main character without sacrificing the integrity of the show. According to Gomez:
"A book is frightening for me because I know the cult following it has, which is the reason why I didn't want to be in it."
As a result, they cast the aspiring Australian actress, Katherine Langford. And interestingly enough she got cast.... via Skype! Can you believe it was her first real audition?!
"I didn't get to see anyone or be super involved in the casting process, but I think Selena and everyone who chose to cast us was so elated," Katherine told PopSugar.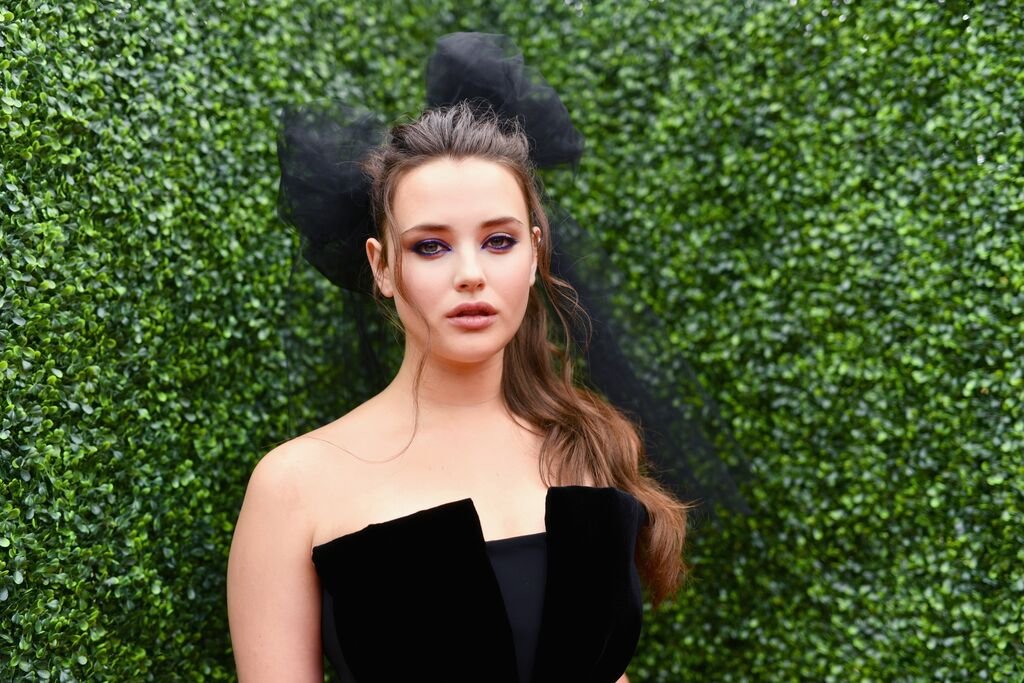 ---

"Particularly for me, I had never done anything before. I got a call saying they wanted me, but we only had 10 days to get an O-1 visa."
2. Katherine also auditioned to play another role.
The Australian actress was first meant to portray Jessica Davis. Yet, after the auditions, the showrunners decided to choose Alisha Boe, and we appreciate their choice! By the way, did you know the actress was born in Oslo? She has a Somalian father and a Norwegian mother.  
When Alisha was 7, her mother married an American and the family moved to the US, where the actress-to-be's interest in acting started. She dropped out of high school to pursue her acting career, whereupon she became the first actress of Somali origin to hold a leading role in an American film since Iman.
3. Differences between the book and the movie
---
If you read Jay Asher's book, you must've definitely noticed that Netflix did a lot of work to adapt the book into a script. The biggest change is that in the book, Clay listens to all the tapes over one night, while in the show every episode is dedicated to a tape. The scriptwriters made a decision to do so to let the audience dive into the show's atmosphere completely.
Over the weeks during the first season of the show, we see the long-term effects of Hannah's decision on her classmates and parents, and also the change of Clay's attitude towards his classmates while he's listening to the cassettes. It's worth noting that the scriptwriters also enlarged the storylines of secondary characters. In the book, we only knew Hannah's version of the situation, yet in the movie, the scriptwriters chose to portray the reasons behind the teens' actions.
---
For instance, we find out that Justin Foley comes from a horrible home, where he occasionally gets beaten up by his mother's boyfriend, and Courtney is hiding her sexual orientation, because she knows what her father had to go through, and doesn't want her family to be humiliated again. Of course, these details cannot justify the actions of the teenagers, but at least they allow us to see the whole picture.
4. Why did the scriptwriters change the ending? 
We can never forget the ending of the 1st season of 13 Reasons Why. This scene was so hard and shocking that Netflix even re-edited it this year and removed the controversial frames. Did you know, that in the book Hannah doesn't physically harm herself?
---
At first, the author of the book thought about saving Hannah. Asher considered having Hannah's mom find her and rush her to the hospital — saving her by pumping her stomach. But he finally made up his mind because he wanted the message of the book to be stronger so Hannah had to die. The scriptwriters went even further and decided to enhance the last scene of the season by changing the way she took her life. According to creator Brian Yorkey, they made this alteration with a specific goal in mind:
"We worked very hard not to be gratuitous, but we did want it to be painful to watch..."
5. Therapy dog
---
If you found it hard to watch the show, you can only imagine how bad it was for the crew on the set who had to film all these scenes of bullying, assaults, etc. The cast had trained therapy dogs on the set during the filming of the most emotionally difficult scenes to help the cast members relieve the tension.
"I know there was one scene, I wasn't around, but they had therapy dogs on set," said Dylan Minnette who play Clay. "There was a puppy per hour. They really tried to help out. The puppies helped."
6. The game of color 
---
Did you notice how the scenes before and after Hannah's incident are pictured differently? Scenes from before Hannah's tragedy are bright, colorful and feature a warmer color palette. While scenes from afterward are darker, more washed out and use cooler colors, like blues and greys.
Not only do the colors help set the mood and atmosphere at different moments it also helps the viewer understand which time period it is, as each episode is full of flashbacks and it's easy to get lost sometimes.
7. Driving lessons
It's hard to imagine Tony Padilla walking or, even worse, riding a bike to school. His iconic 1968 Ford Mustang is as much a part of his character as his leather jacket. Now, can you imagine the producers' reaction to the fact that their ideal candidate for the role, actor Christian Navarro, cannot drive?!
---

"I had never driven before — much to the producers' surprise," says Christian, who grew up in the Bronx with two police officer parents. "But they afforded me some driving lessons and I went and got my license in California [where the show is filmed]."
8. What's wrong with tattoos? 
This is the one topic that was discussed a lot by fans. Tony Padilla, Justin Foley, and Skye Miller covered in not one or two, but many tattoos. Lots of the characters are underage, and seeing a teenager totally covered in tattoos is questionable. Keep in mind that the show is set in Northern California. The state law requires anyone under the age of 18 to have a parent present for such body modifications. And we honestly highly doubt that any of their parents would have let that happen before their graduation from high school. Perhaps those are the actors' real tattoos and make-up artists just decided not to bother covering them up before filming? 
9. Something to remember. 
---
After season 1 aired, the actors Tommy Dorfman and Alisha Boe, along with Selena Gomez, got matching semi-colon tattoos. At the time, Tommy posted this photo on Instagram with the caption:
"The ; symbol stands for an end of one thought and a beginning of another. Instead of a period, authors use the semicolon to continue a sentence. For us, it means a beginning of another chapter in life, in lieu of ending your life."
It's worth saying that the show has become so popular that tattoo salons got plenty of requests to do tattoos of tape, of Clay's bike, of a quote from the 13 Reasons Why book, and even of a bottle of blue nail polish that Hannah used to mark her cassettes. Talk about dedication to the show!
10. How old are they? 
We are used to seeing high school kids being portrayed by actors who are 5 or 10 years older than their characters. For instance, another Netflix hit Sex Education has 22-year-old Asa Butterfield, 23-year-old Emma Mackey, and 26-year-old Ncuti Gatwa portraying high school students. 13 Reasons Why is no exception to this rule. 18-year-old Clay Jensen is portrayed by 22-year-old Dylan Minnette, actress Alisha Boe who portrayed Jessica, is also 22.
---
And hottie Brandon Flynn who we remember by his role of handsome Justin is a bit older than that, he's turning 26 in October. How old do you think Ross Butler who portrayed 17-year-old Zach Dempsey is? 20? Perhaps, 25? Keep going, he's turning 30 next year! Amazing, isn't it? After all, age is just a number, though. Yet, he is not even the oldest cast member. Timothy Granaderos, who portrayed Montgomery de la Cruz has recently turned 33. And he looks a lot younger than that!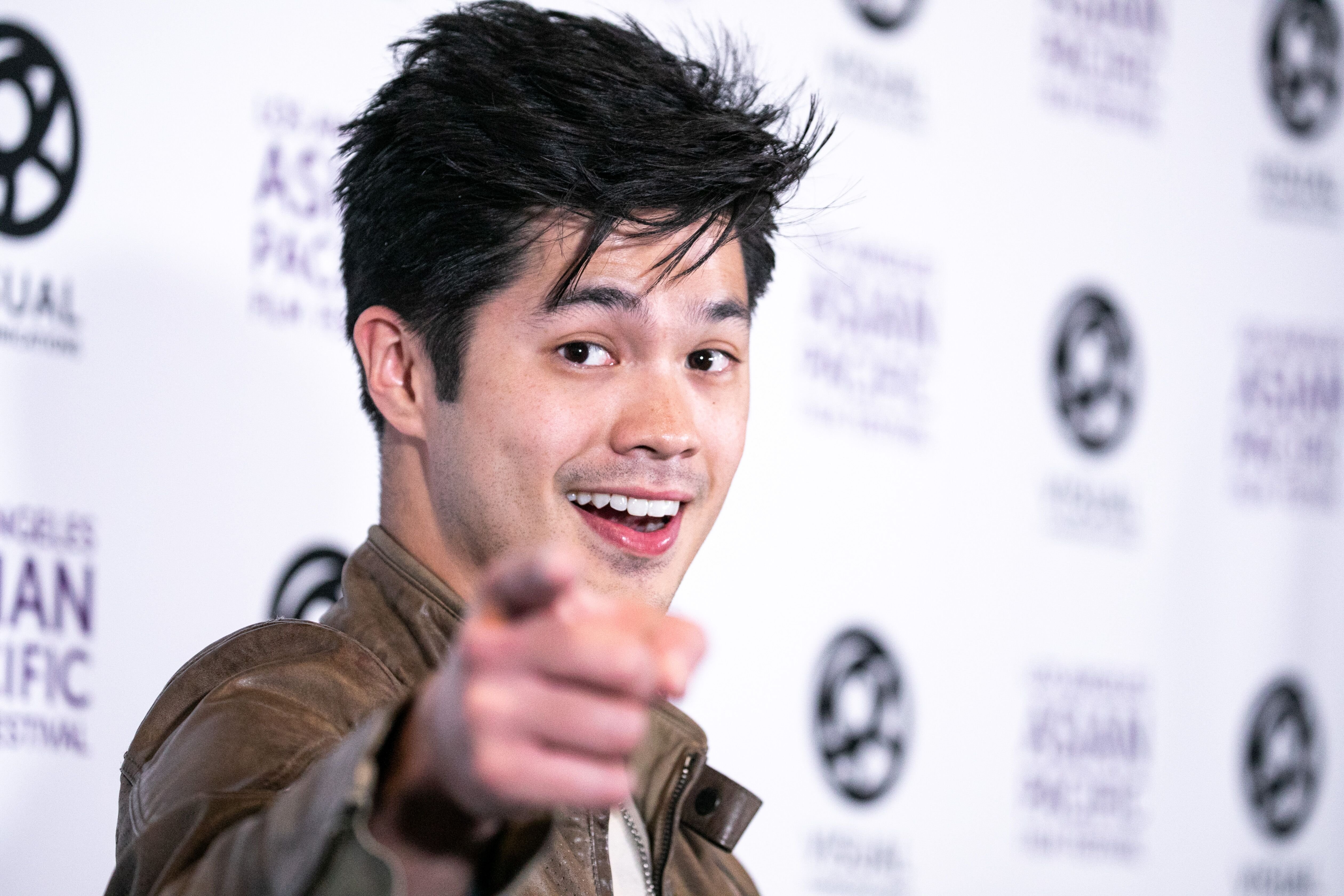 The one who really looks older than the other students is Christian Navarro. Perhaps, the brutal style of his character adds to the way he looks, and that's why he seems older, but let's be honest, who else could've portrayed Tony THAT well?
"At first, I thought I wasn't right for this role because I'm a little bit older, but it was an opportunity to put a Latino character who wasn't defined by his sexuality, his race, his class…this guy is multifaceted. And there are not a lot of roles written like that," Navarro said.
11. Which cast member starred in a Marvel movie? 
---
We all know that Katherine Langford was supposed to play a small but important part in Avengers: Endgame, but unfortunately, that scene was cut out during post-production. Did you know, though, that the cast of 13 Reasons Why has another actor who managed to make an appearance with the Avengers? To be more precise, with one of the Avengers, Steve Rogers.
If you paid attention while watching Captain America: The First Avenger, you should've noticed the actor Derek Luke, who portrayed Gabe Jones, one of the Howling Commandos. It's now difficult to see the guidance counselor, Mr. Porter, the same way, huh? 
12. Which actress is Hollywood royalty? 
The role of the cute and sarcastic Skye Miller was portrayed by the 24-year-old Sosie Bacon, who is the daughter of actor Kevin Bacon and actress Kyra Sedgwick.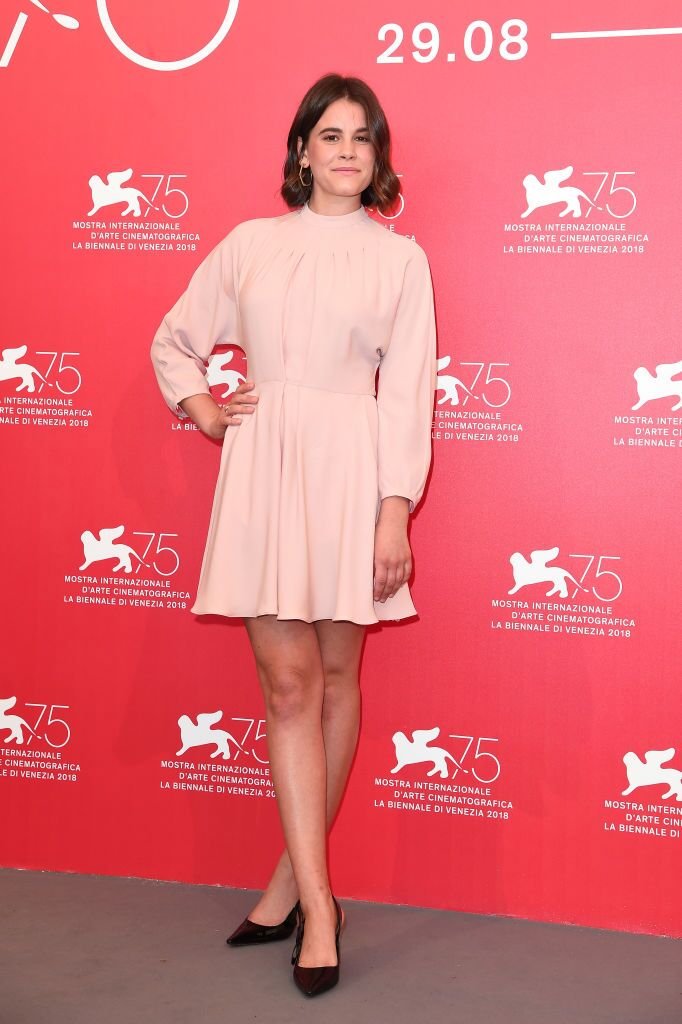 ---
The actress landed her first role at the age of 10 in her father's movie Loverboy. What's interesting, is that while Sosie portrayed the main character Emily in a flashback, the adult Emily was portrayed by Sosie's mother Kyra Sedgwick. In 2013, Sosie was crowned Miss Golden Globe 2014, this symbolic title is usually given to the daughters of Hollywood celebrities. The outgoing recipient was Francesca Eastwood, the daughter of Clint Eastwood and Frances Fisher. 
13. The timestamps are meant to give hope
---
A small detail many viewers paid no attention to while watching season 1 is the date when some characters are recording their testimonials for the trial concerning Hannah's tragedy. The video recordings show that the interviews are taking place on November 10, 2017, but the show actually premiered on Netflix in March of 2017. This way the authors of the show want to demonstrate that there's still time to reach out to someone who may have suicidal thoughts and try to help them.
Believe it or not, there's more to discover about the cast members of this show - check out our article about the cast's real-life couples