Blue Bloods Cast's Real-Life Partners And Net Worth
Blue Bloods cast came back on the screen in a new 10th season on CBS. Tom Selleck as Frank Reagan continues to surprise us on the screen - the oldest star still has fuel in the trunk! And the actors who are portraying the other members of the Reagan family are stunning as always. So we're ready to tell you all the details and surprising facts about our favorite casts' real lives!
Why Donnie Wahlberg doesn't want any more children? Which show - Blue Bloods or Magnum P.I. - has earned Tom Selleck the most money? Who is Bridget Moynahan's husband now? And who is the richest star on Blue Bloods? Find out the intriguing details about Blue Bloods actors' personal lives and income, and what's new going on for Donnie Wahlberg, Will Estes, Len Cariou, Sami Gayle! 
Will Estes as Jamie Reagan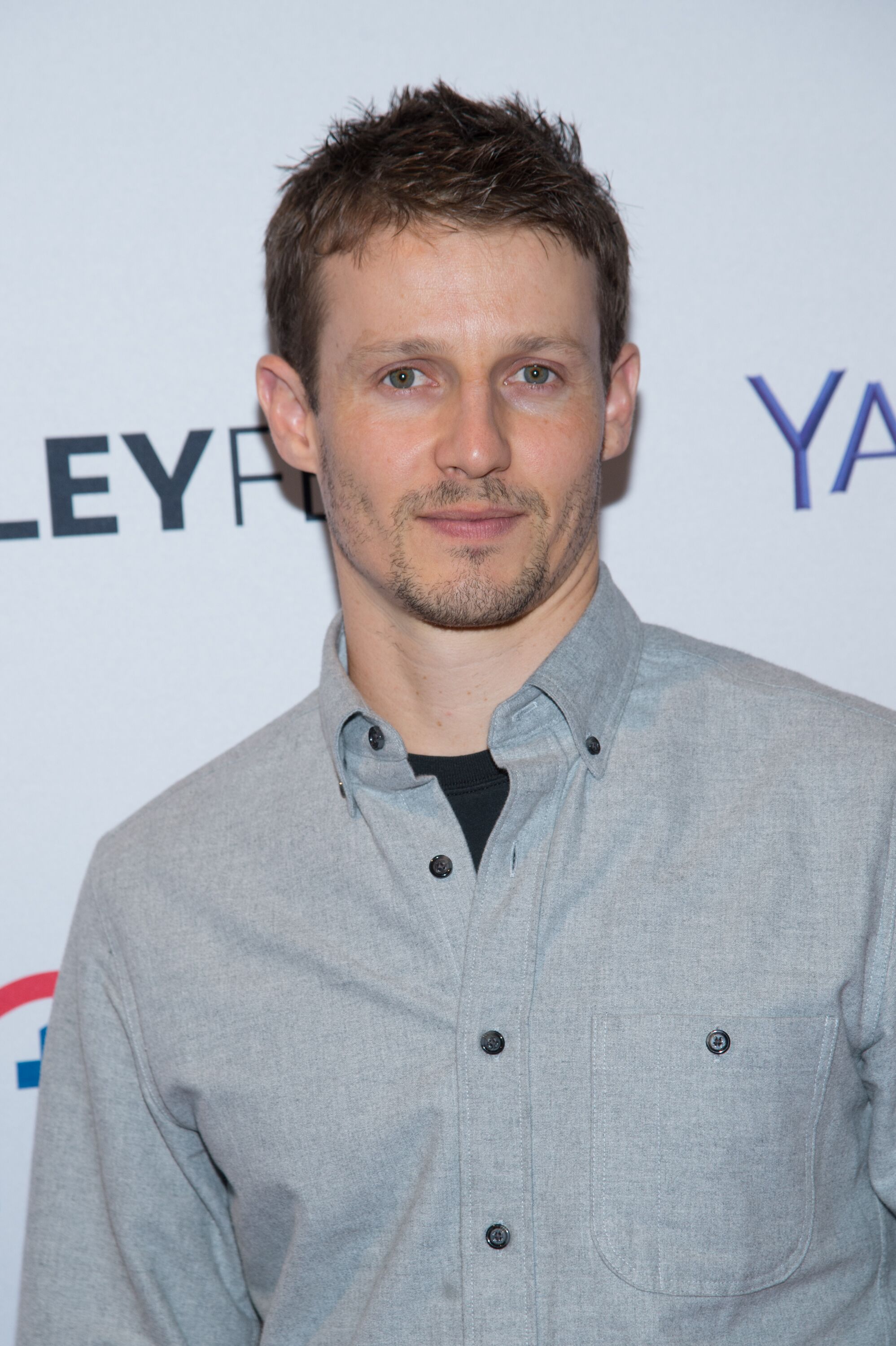 ---
What's going on with the personal life of Will Estes who played Jamie? During an interview taken back in 2014 Estes confirmed that he wasn't seeing anyone special and his relationship status is single. Although it has already been 5 years, Estes hasn't been seen with any women. 
What we know about his personal life happened back 15 years ago. If you are curious about the lady who Estes has been in a relationship with, it is the luminous Party of Five star Jennifer Love Hewitt. Estes and Hewitt were a thing back in 2004. Even though they looked like they were made for each other back then, they didn't really feel the connection.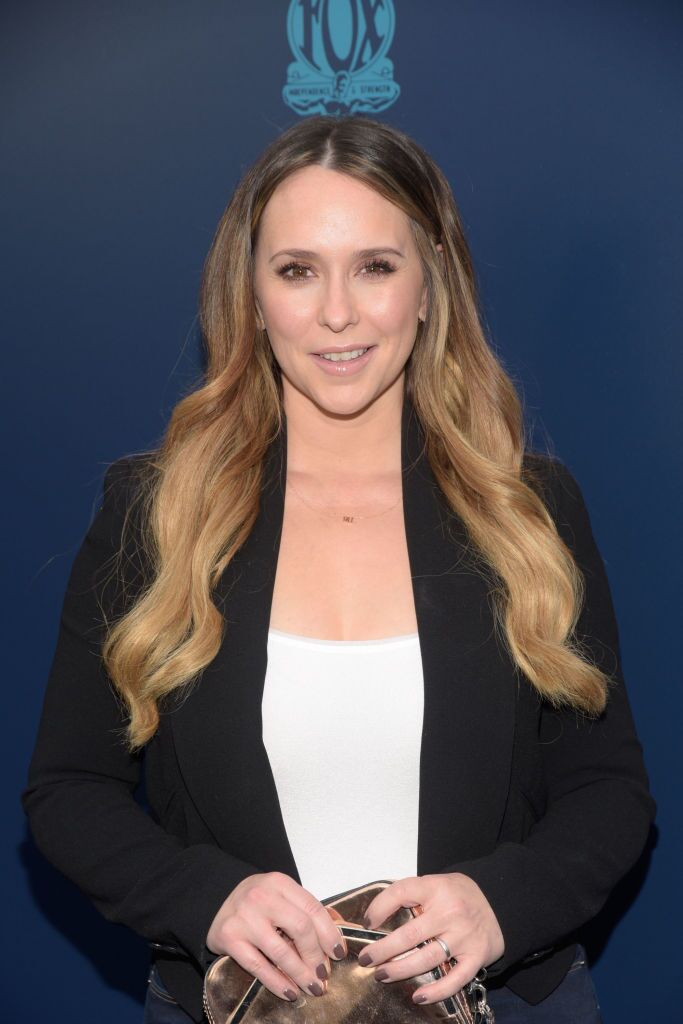 ---
Will has had a broad range of roles that have made him rich and famous, gaining him a net worth of $5 million, according to Celebrity Net Worth. Although other sources claim he is far richer than having $12 million in his piggy bank.
Estes has worked wholeheartedly to achieve it, starring in one of the most beloved shows. You may recognize him from NBC's American Dreams or from the criminal drama series - Eleventh Hour that tells an unusual story of an FBI agent and a scientist saving people from biological attacks, poisonous assassination and crazy scientific experiments. Or you may recognize him as Will Maloy from the mysteriously dangerous Reunion series where they try and solve a 20-year-old murder case. 
All of Estes's hard work paid off once he landed the main role of the youngest son "golden boy" in Reagan's family. "Net worth" is a pretty secretive topic to dig up but it looks like Will makes way more than the "base salary" of $60,000 for each episode.
---
Each character on Blue Bloods is perfectly scripted and Will's portrayal of Jamie is so amazing, that even the real NYPD advisors on set highlighted how natural he looked in uniform, Will told Showbiz CheatSheet. We guess that means we can hope for more crime series with Will starring in them!
Vanessa Ray as Eddie Janko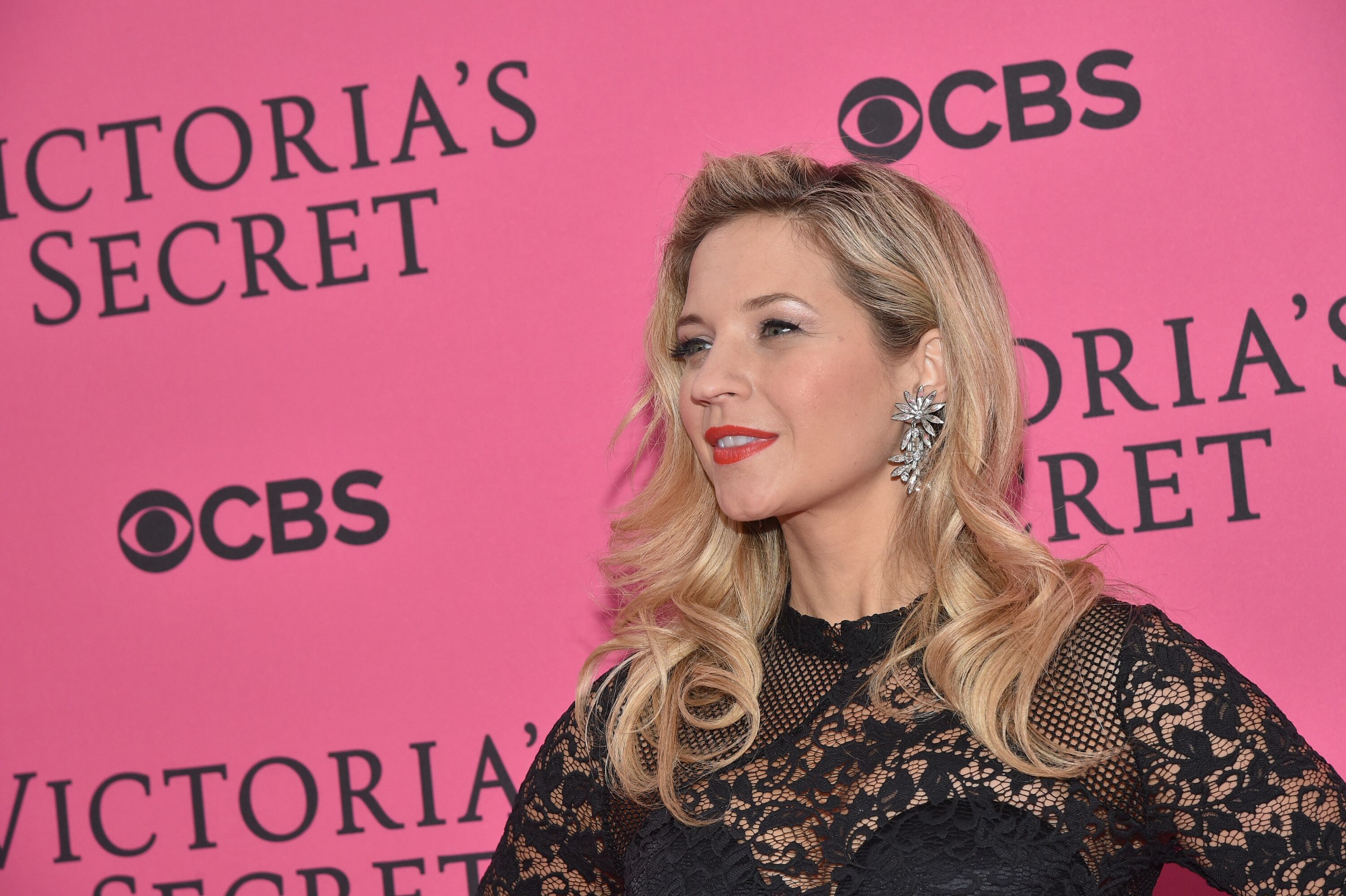 Unlike Estes, Vanessa Ray who played Eddie Janko isn't hiding her personal life from the public! Vanessa got married to Derek Baynham in 2003, though, later they divorced after starring in the HGTV series Marriage Under Construction back in 2007.
After several years, Vanessa got married once again to her musician fiancé Landon Beard in an exquisite wedding in 2015. The couple who've been in a relationship for 6 years, joined in holy matrimony at the Condor's Nest Ranch in Pala, California, in an "intimate and relaxed event with an eclectic boho feel", as was described by E! 
---
Vanessa Ray who plays Eddie is tough and independent. Playing Janko was Vanessa's breakthrough earning her a net worth of $1 million.
Even though her career started about 20 years ago, Ray's first major role was during the last few seasons of CBS's As the World Turns. When the series finally ended in 2010, Ray soon joined the cast of Suits, the legal drama series between 2011 to 2012. Also playing the main villain in the teenage drama series Pretty Little Liars.
---
On tape in 2013 Vanessa auditioned for Blue Bloods and she couldn't have been more thrilled to try it out! Her casting almost got ruined by an incident though: would you believe that director got stuck in an elevator!? CBS did offer to reschedule the casting but she was so determined to get the role that she waited for hours until the fire department managed to get the director out so she could audition the same day. And that's the dedication you would expect from Eddie, right?! Well, she knew what she was going for! 
Judging by her Instagram, Ray enjoys spending it on traveling around the world with her husband. Aside from acting Ray also advocates for Origins cosmetics on Instagram. Definitely a great choice for the company to go for. Ray looks fantastic with or without makeup and you would never tell that she will soon hit 40s.
Donnie Wahlberg as Danny Reagan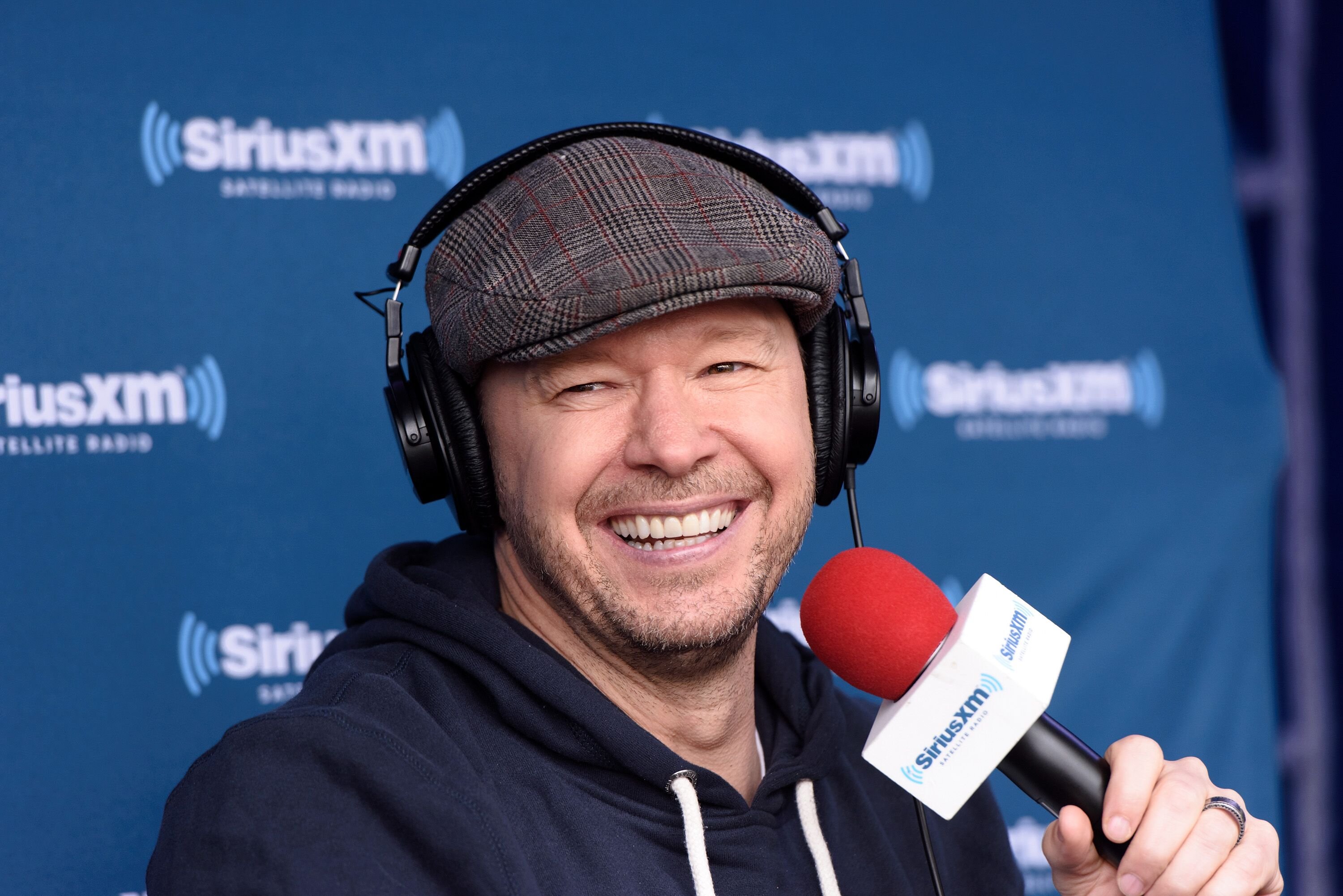 ---
We all know Danny Reagan as someone who's intimidating and a bit rough with his suspects - he also always gets in his own way. This is the source of problems for him, as he has gotten suspended many times during the show's run. Danny is a great detective. He can't stop until he solves the puzzle, yet he doesn't always think everything through. He is more of a tactical thinker rather than a strategic one. Although, tactical thinking is exactly what's needed in the field in a dangerous situation.
Donnie Wahlberg is just as much of a bad boy in real life - well, at least when it comes to how he met his wife, Jenny McCarthy. Donnes was invited to be a guest on The Jenny McCarthy Show, and it was electric. McCarthy started hitting on Wahlberg and even asked him for some dirty talk. According to People Magazine, the two were laying next to each other, and enjoying lollipops, as the conversation went on.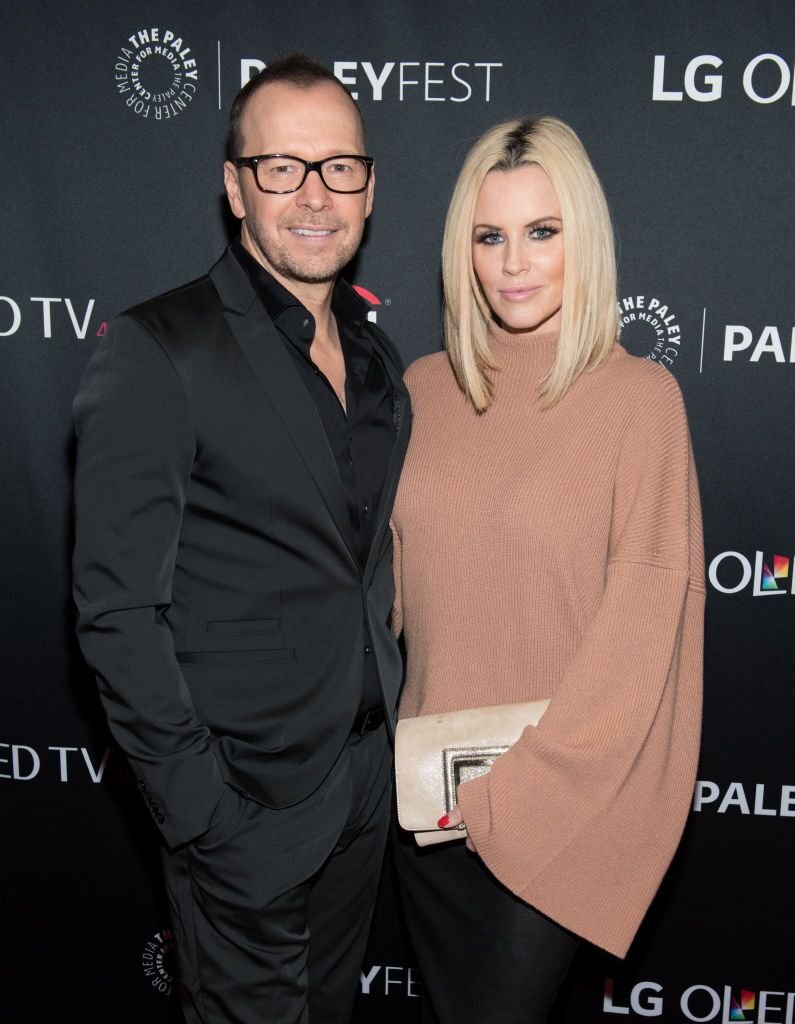 ---
Wahlberg proposed to Jenny with an impressive 10-carat yellow sapphire ring at the beginning of 2014. He asked McCarthy to be his wife with the help of her son, Evan.
"Donnie [Wahlberg] has been amazing. I thought for sure I would be going at it alone, like many parents who have kids with autism do, usually, 80 percent of them [are] divorced. So the fact that I found the love of my life for me, and [my son] Evan found a stepdad in his life, I feel like I can't ask for anything else," McCarthy explained on Fox News in May.
Five years ago, McCarthy and Wahlberg united in marriage at the Hotel Baker in St.Charles, Illinois. The ceremony lasted only 20 minutes, and the couple said the intimate "I do's" with their close family and friends as witnesses.
---
The couple's got 3 kids from their previous marriages, and they decided not to have any more children. I'm like, "Oh my god, I really, really kind of still" - I'm at that age where it's like really tick tock. And we both said we enjoy each other's company so much, and we have three kids [from previous relationships]! So, we want to be able to give all our energy to them and still enjoy our golden years," Jenny told Entertainment Tonight.
Almost 35 years of Donnie's spectacular career on the big screen and on TV shows has built him an astonishing net worth of $20 million. Donnie started to make his net worth staring in numerous TV series but his most notable project came after he was cast for the big screen horror movie franchise Saw. But then he was in his familiar environment playing a detective. It's no wonder that Donnie does such a fantastic job pulling off the role of a policeman. 
---
As he revealed to TV Tango, he had spent lots of time on set working with real police officers, while preparing for his previous projects. He has learned various techniques of interrogating suspects and negotiating for hostages and admitted that it's extremely important to control the character and his energy, just like a real cop would have control over the stressful situation.
"You have to be prepared as a cop. You have to know what you are doing. You have to be able to pull it off, or at least I do. I think it is very important to handle people the way I do." he said.
It's estimated that he earns between $60 to $150 thousand per episode for his hard graft. But filming isn't his only source of income. Wahlberg is a longtime founding member of New Kids on The Block pop and RnB band. So we are pretty sure Donnie spends a whole lot of income buying fancy guitars and investing in gig tours.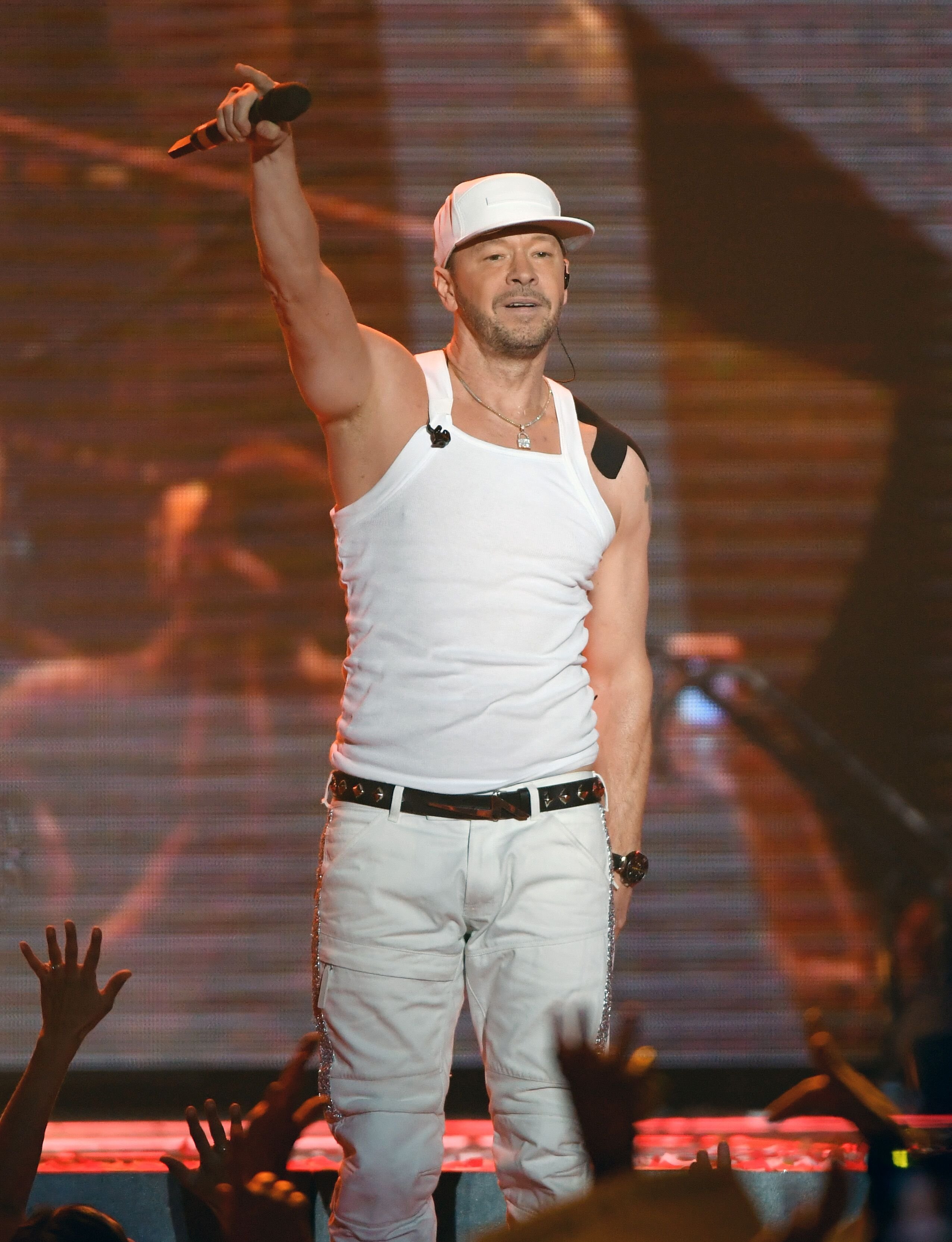 ---
The band reunited in 2007 after a long break from music and Donnie is now back on tour with his band and his wife! And with Jenny's own net worth of $14 million, their total family net worth is around $34 million.
Amy Carlson as Linda Reagan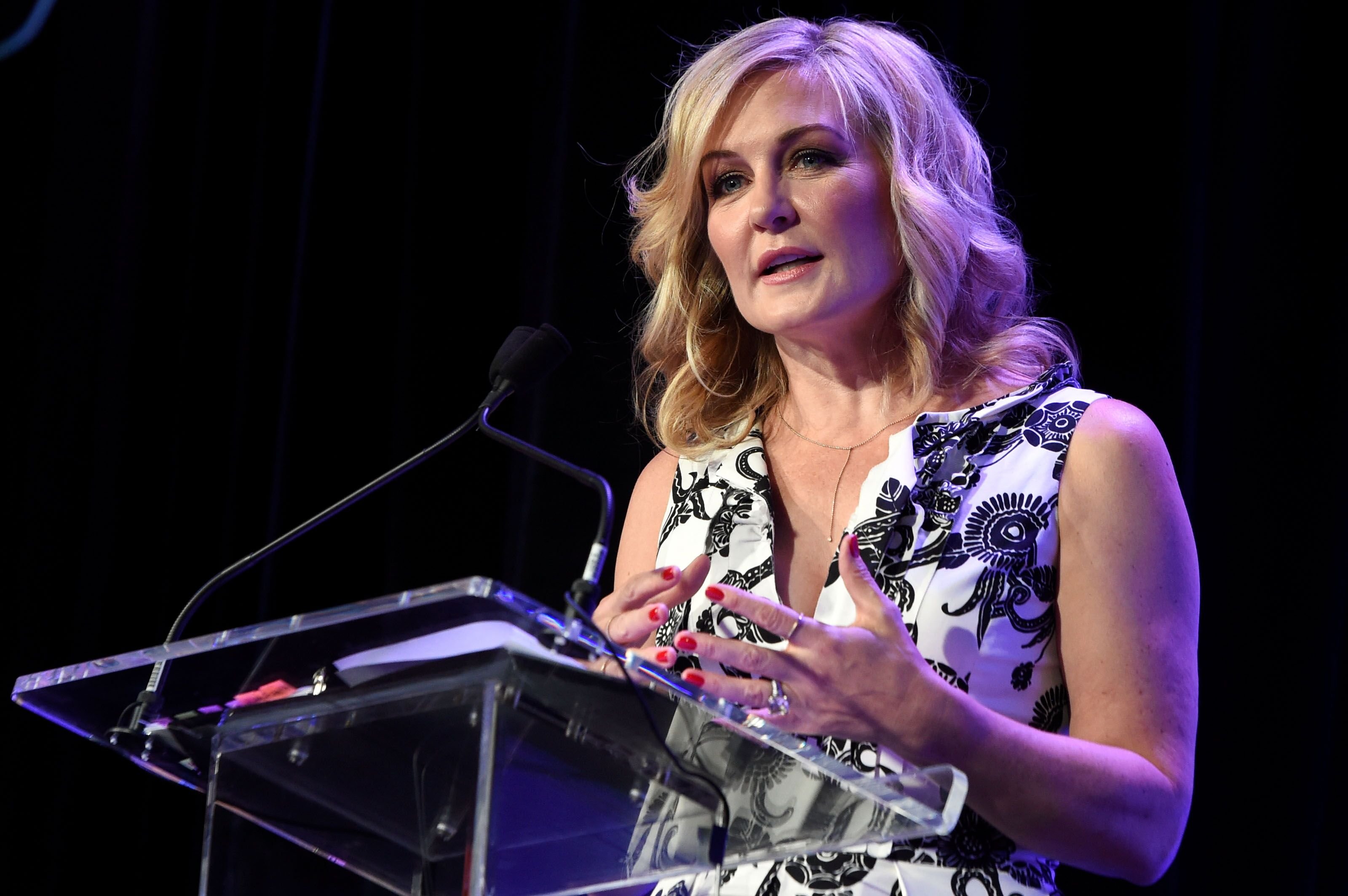 And what about Linda? Before her tragic death in a helicopter crash after season seven, Linda Reagan was an ER nurse, mother of Jack and Sean, and the happy wife of Danny Reagan. She dedicated her life to her family and often helped Danny get through all his tense moments, as they often had fights because of Danny's absence from home and his dedication to the job.
Just like Linda, Amy Carlson is married and raising 2 kids! She is the wife to Syd Butler, bassist in the 8G band on Late Night with Seth Meyers, and the band Les Savy Fav. They've been together for 15 years and they seem completely happy!
---
Before Amy became famous for her role as a hard-to-take-down Linda Reagan, she had a leading role in crime series The Third Watch back in the early noughties. Law & Order: Trial by Jury is one-year running series is also on her list, as well as one-episode gigs for our beloved NCIS and Criminal Minds series.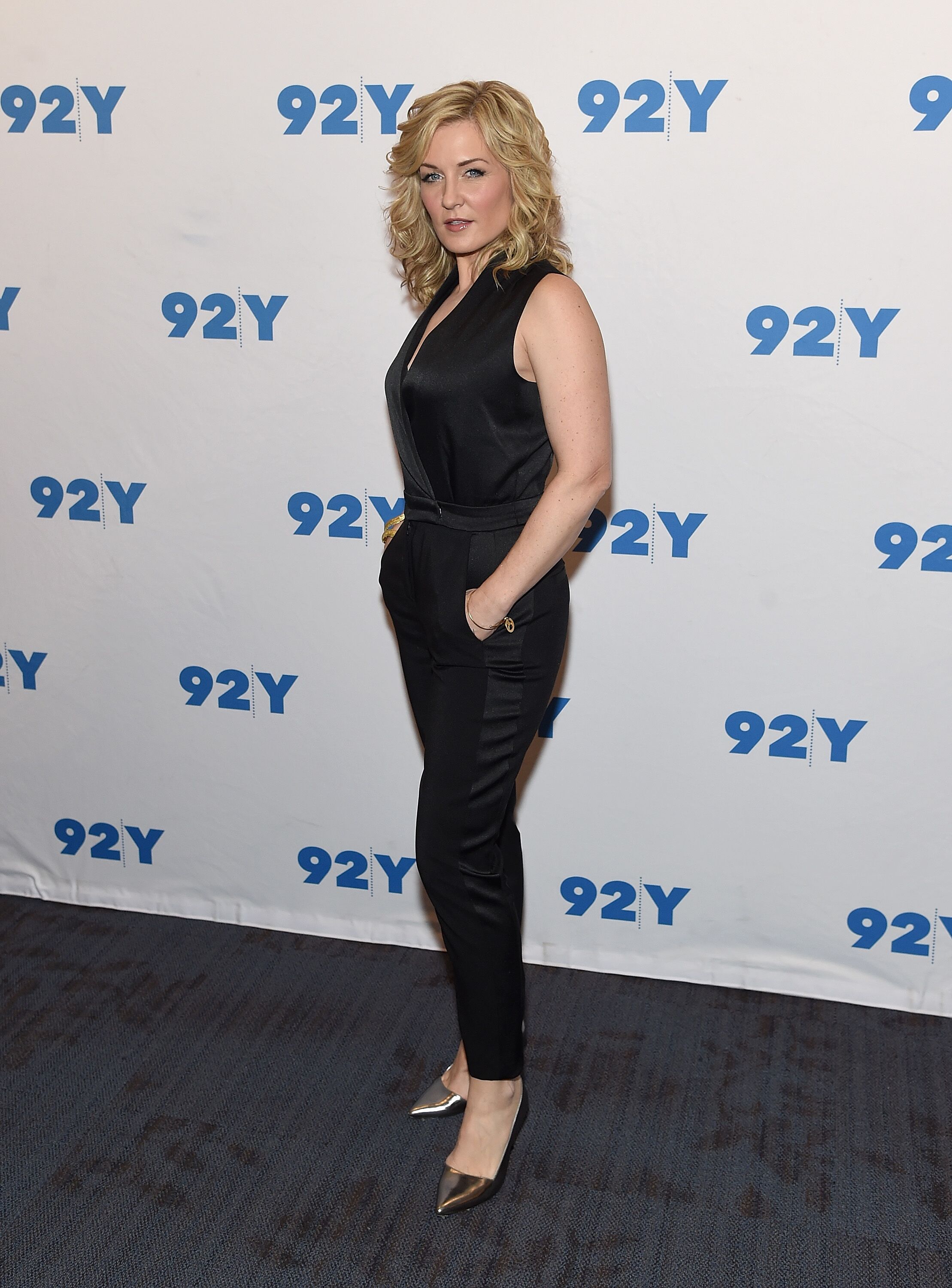 Amy also pawed her way to the big screen in 2011 starring in DC superhero movie Green Lantern. But undeniably the role of Linda was the most notable for Carlson earning a net worth of $2 million.
If you haven't seen all the episodes, watch out for a spoiler of Linda next. After Linda left the show in 2017, she never relaxed and is still super busy filming. She took part in the 2019 Netflix teenage series The Society where teenagers take control over the city after all grown-ups mysteriously disappeared.
---
But for fans of Blue Bloods, they would perhaps be more interested in watching Amy's other 2019 hit drama series The Village where all the narratives are about touching stories of neighbors' lives from one building, building bonds and helping each other out whilst life is trying to take them down. No doubt there will be many more big projects from Amy in the years to come!
Bridget Moynahan as Erin Reagan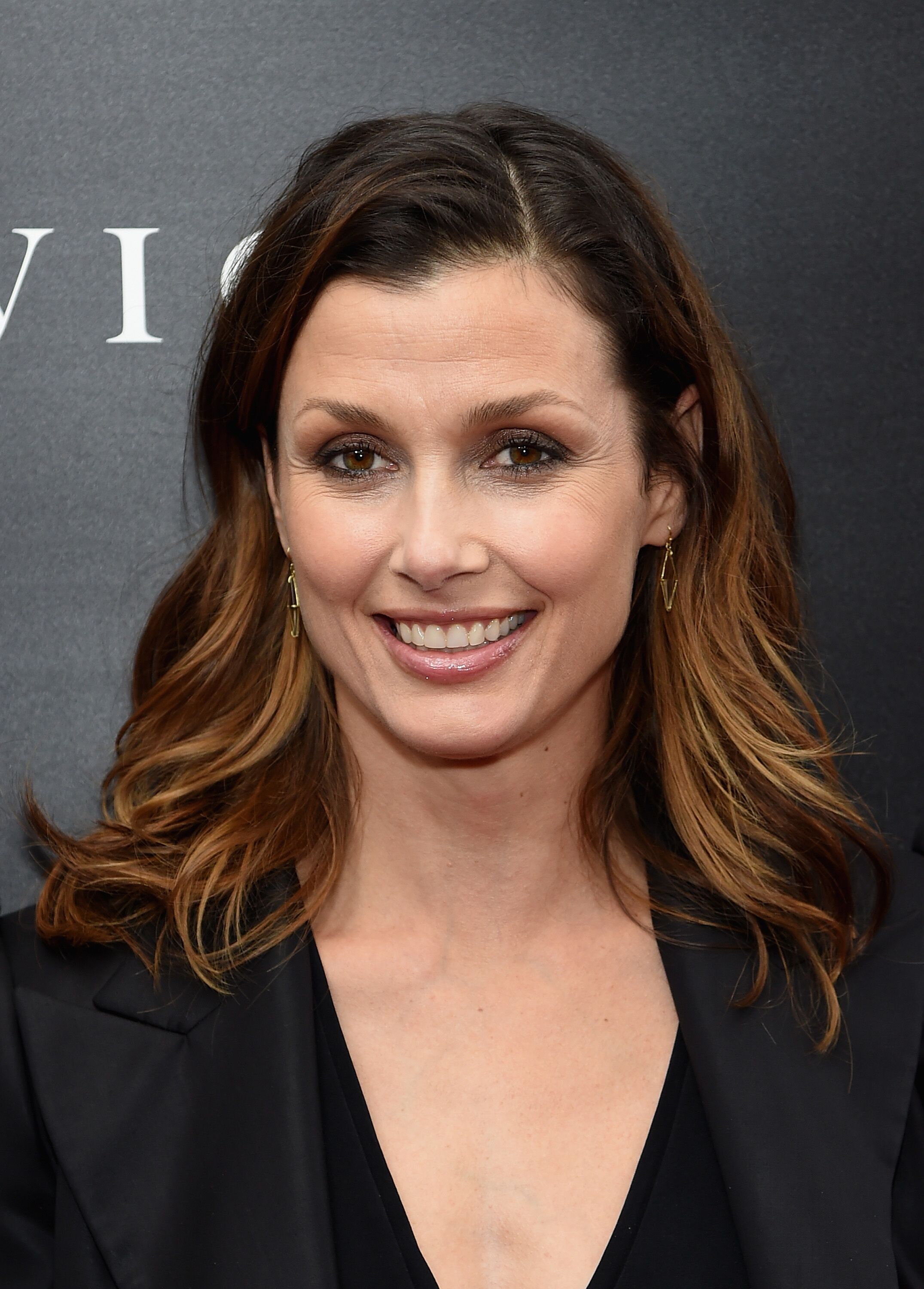 ---
Just like her character Erin Reagan, Bridget Moynahan has got one child from her previous relationship. She is just as dedicated to her job as she is to her family. 
Bridget Moynahan married the businessman Andrew Frankel in the Hamptons New York in 2015. The news became official as Bridget posted on Instagram an adorable photo of her and her groom walking hand-in-hand in a beautiful garden. A source for People commented on the ceremony, "The couple was surrounded by friends and family."
---
It is unclear for how long the couple has been seeing each other or whether there was a secret engagement ceremony before their trip down the aisle. This is Bridget's first marriage, though she was previously in a relationship with the New England Patriots quarterback Tom Brady.
Bridget and Tom's relationship lasted for 2 years, from 2004 to 2006, and gave them a son named Jack, who's now 12 years old. After the break-up, the couple remained friendly, and they are often seen together on different occasions, along with Tom's model wife Gisele Bundchen and their two children.
---
Before appearing on Blue Bloods, Bridget shone bright in the hit series Sex and the City, playing Natasha - Mr. Big's wife. Having a great boost in her career, Bridget moved on to star on the big screen, sunbathing next to Nicholas Cage and Jared Leto in Lord of War.