More Than a Musician: Story of George Harrison - the Lead Guitarist for the Beatles
George Harrison was the lead guitarist for the Beatles. The band was one of the most iconic groups of the 20th century. Harrison, achieved international success with the band, but wanted to be more than just a musician. After his time with the Beatles, he spent more than 30 years exploring other careers including a soloist, singer-songwriter, and film producer.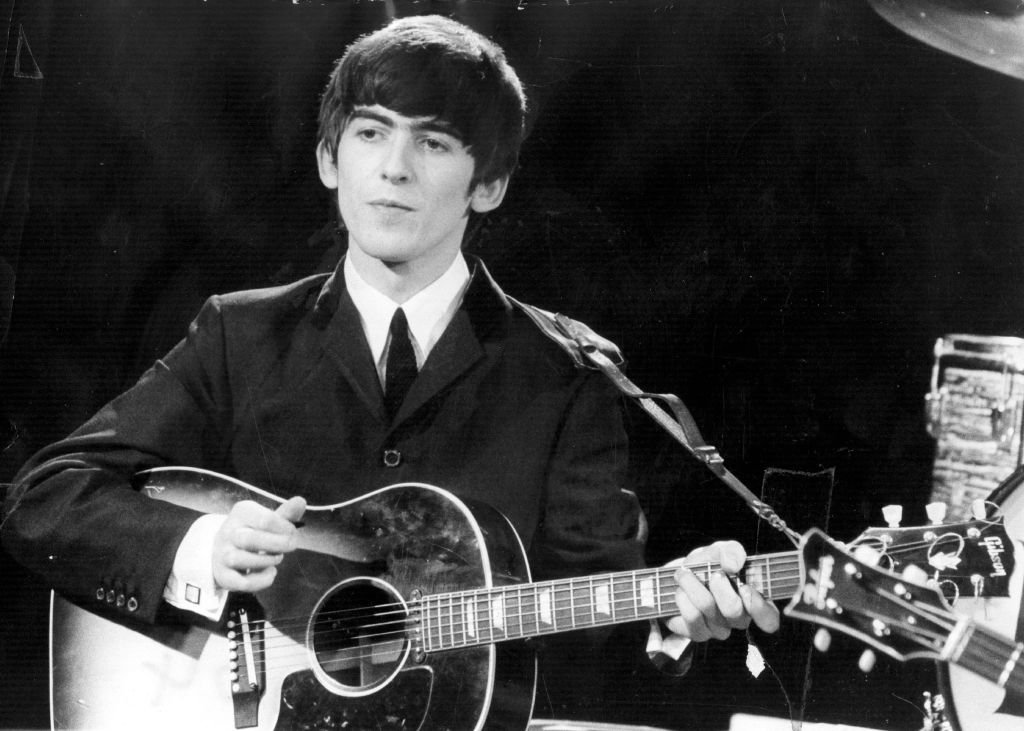 ---
MUSICAL INSPIRATION
The talented guitarist credited his mother, Louis for sparking his interest and love for music. He claimed his mother was an avid and passionate fan of music and would regularly be heard singing loudly in their house or listening to music.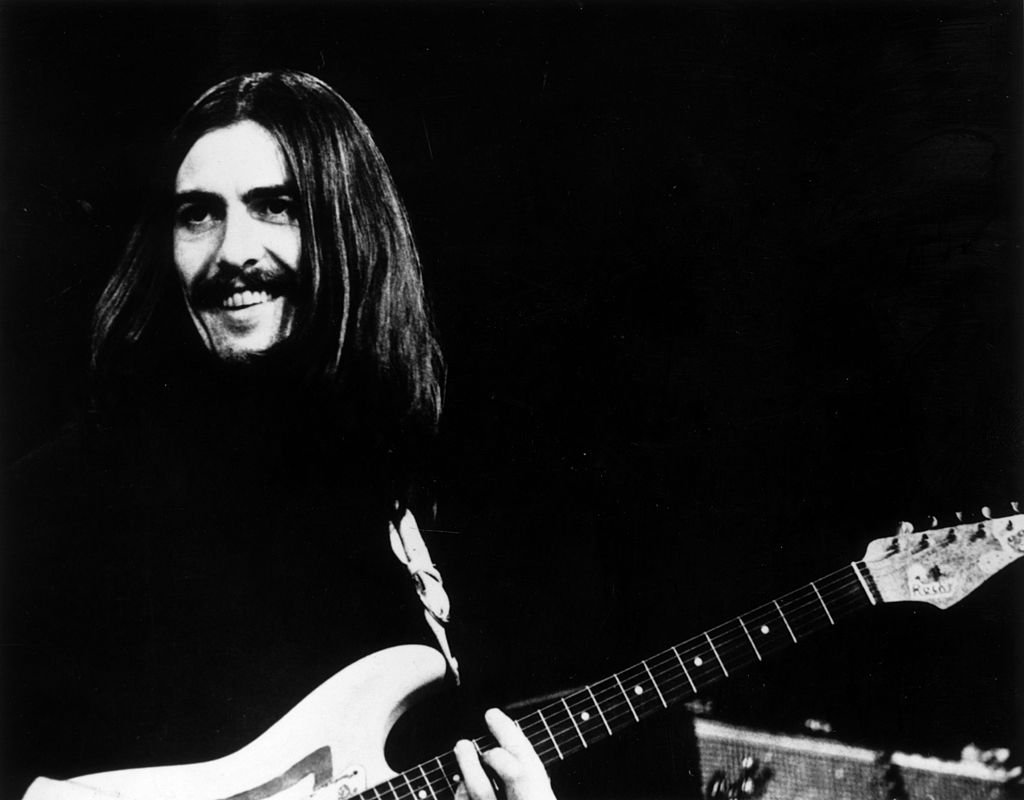 ---
She also took a particular interest in listeing to classical Indian music. This eventually led to Harrison's interest in all things coming from India as you will learn more of later. According to reports, Louis frequently listened to sitar music on Radio India while she was still pregnant with Harrison.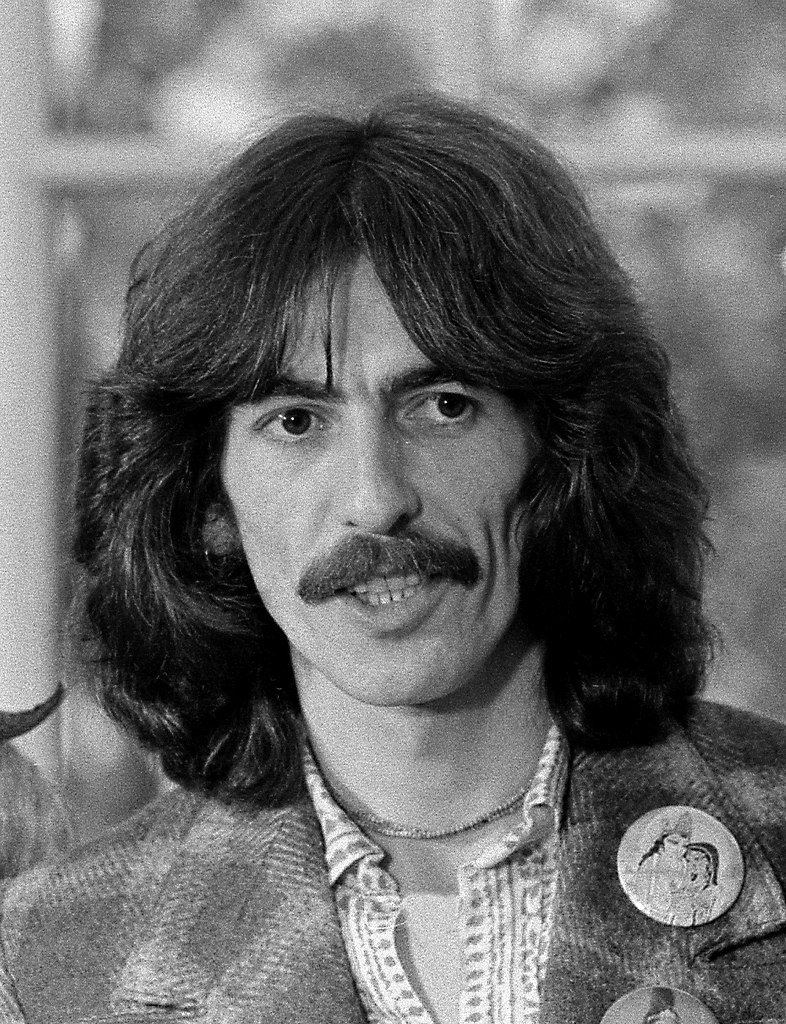 ---
MUSICAL MENTORS
Besides his mother, Harrison's musical tastes were also influenced by artists who he considered musical mentors including Cab Calloway, George Formby, Carl Perkins, and Lonnie Donegan. Donegan was known as the King of Skiffle and was one of Harrison's biggest influences musically.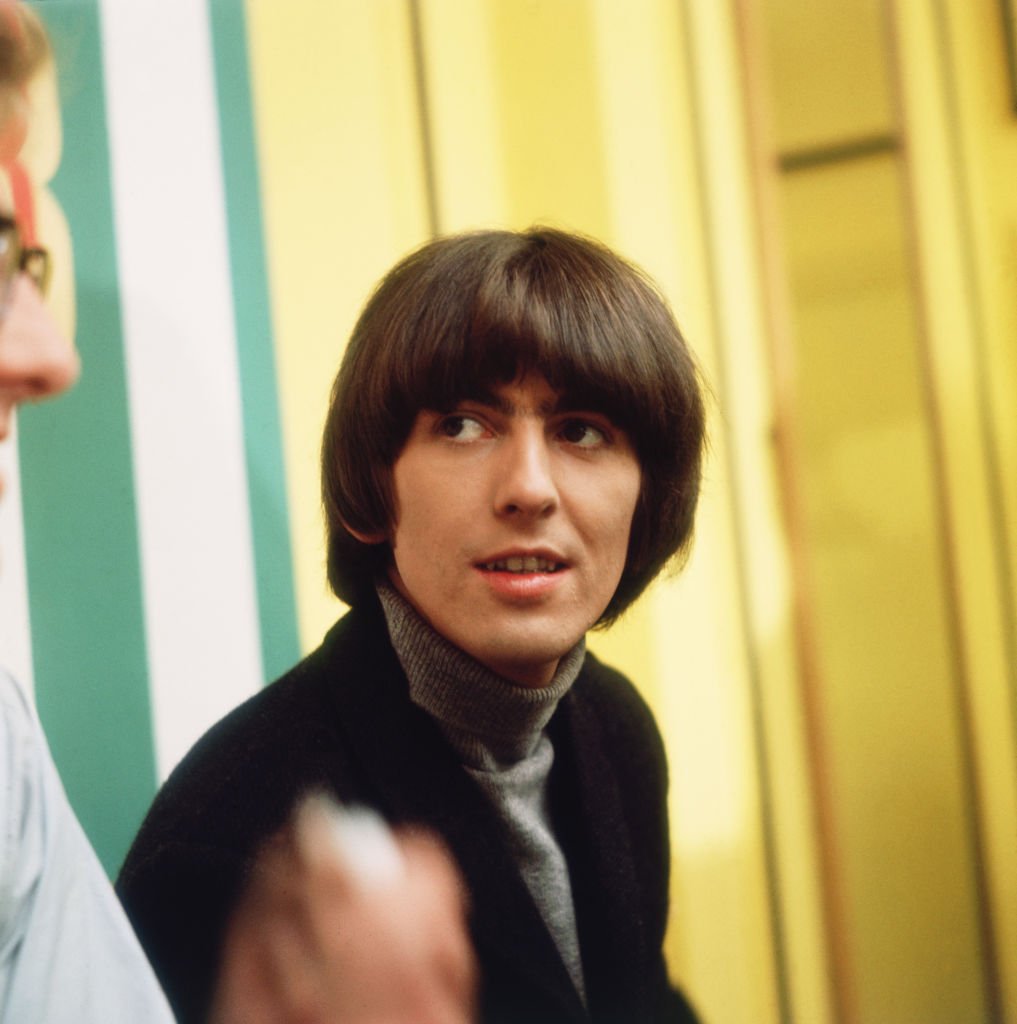 ---
Skiffle was a genre popular in Britain in the 60s. Since Harrison drew inspiration from Donegan when he decided to join his first band, the Rebels, the band naturally decided to play skiffle. His music would later begin to draw inspiration from other sources and eventually changed as time went on.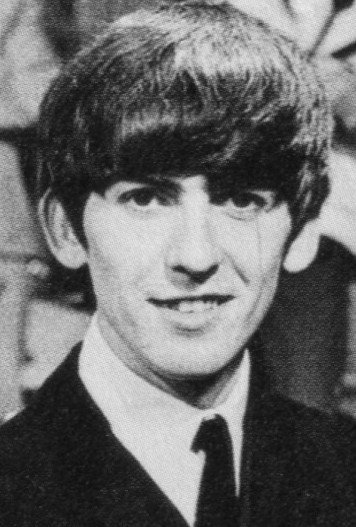 ---
BEFORE MUSIC
Before Harrison decided to pursue a career in music, he decided to try his hand at a very different career path. At sixteen, Harrison decided to work as an electrician's apprentice. The career would have fit perfectly with his father's vision for the family.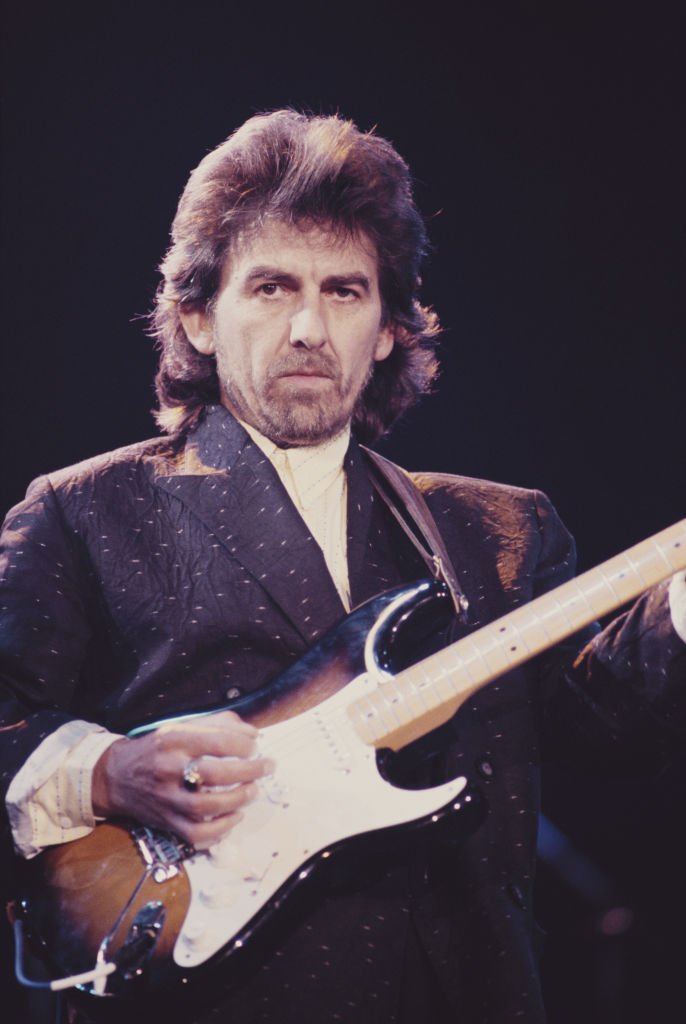 ---
His father, Harry Harrison,  wanted his sons to start a future business venture together as a family unit. Harrison's brother was a groundskeeper and the other was a mechanic. However, Harrison was uninterested in being an electrician and was from a very ealry age already determined to become a musician.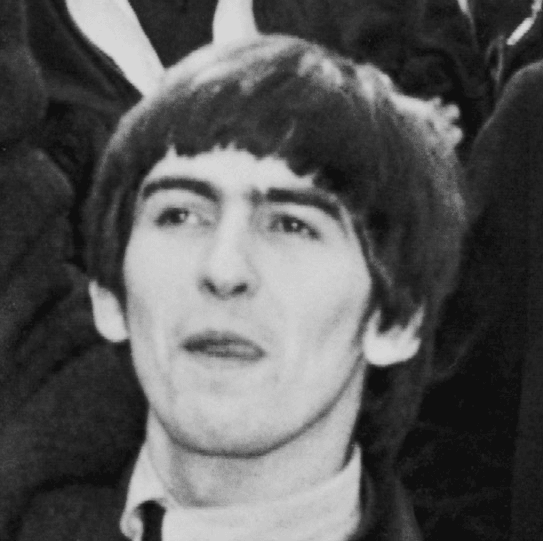 ---
FOLLOWING HIS DREAM
During Harrison's school years at the Liverpool Institute, the star recalled being dismayed when he realized that guitars were not an option for him to play in their music class. He also later revealed that the school's music program focused less on teaching music and more on rigid discipline.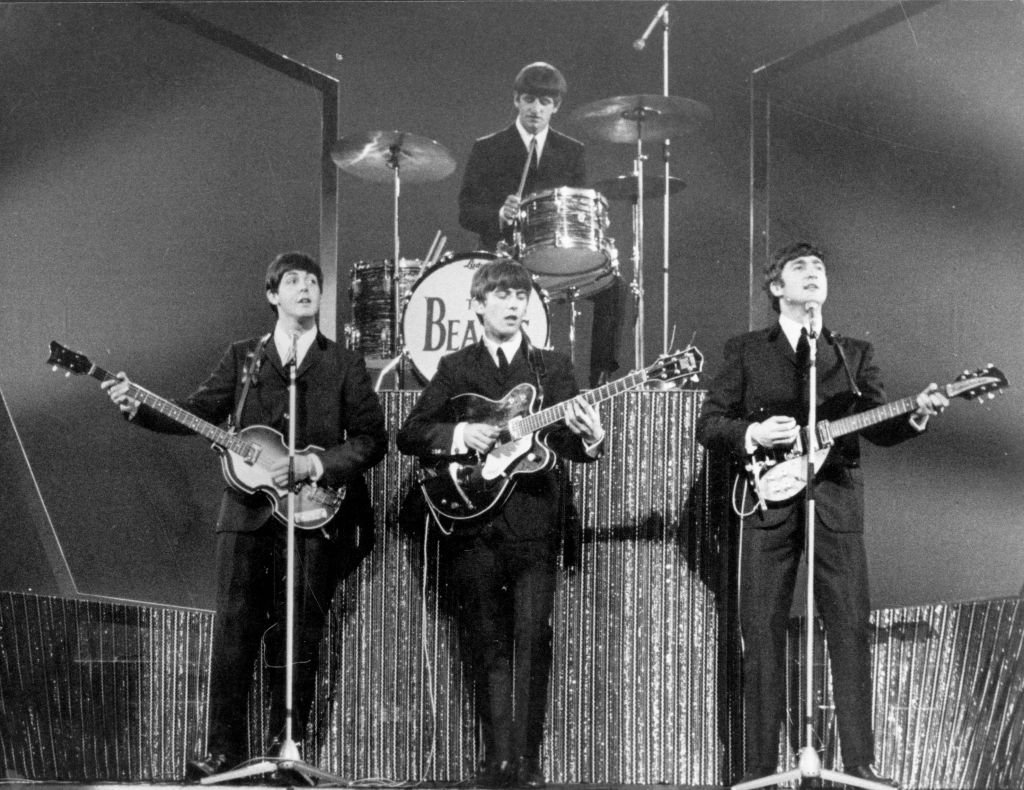 ---
Even though his father was apprehensive about Harrison's interest in music, in 1956, he bought him a Dutch Egmond flat-top acoustic guitar. One of his father's friends taught Harrison how to play "Whispering", "Sweet Sue", and "Dinah." Harrison went on to form a skiffle group, called "The Rebels" with his brother Peter and a friend, Arthur Kelly.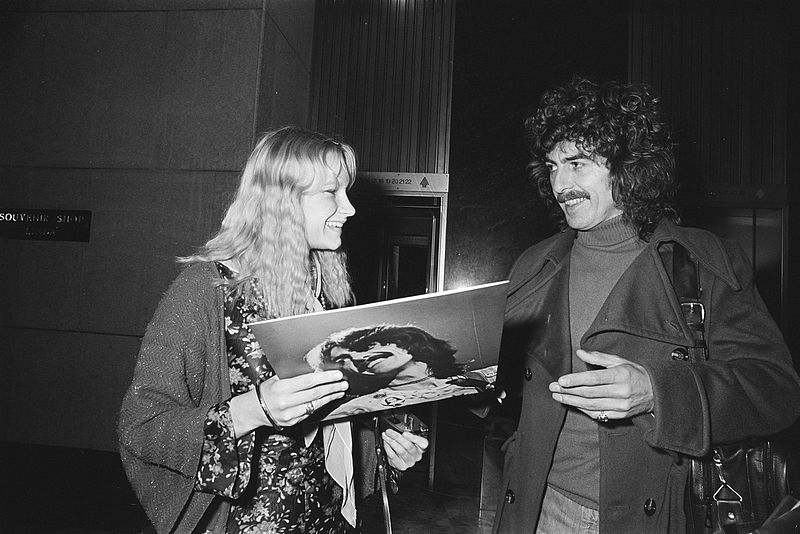 ---
JOINING THE BEETLES
Harrison joined the Beatles with McCartney and John Lennon. At the time the band was still a skiffle group called the Quarrymen. He auditioned for the group in March 1958 at Rory Storm's Morgue Skiffle Club and played Arthur "Guitar Boogie" Smith's "Guitar Boogie Shuffle."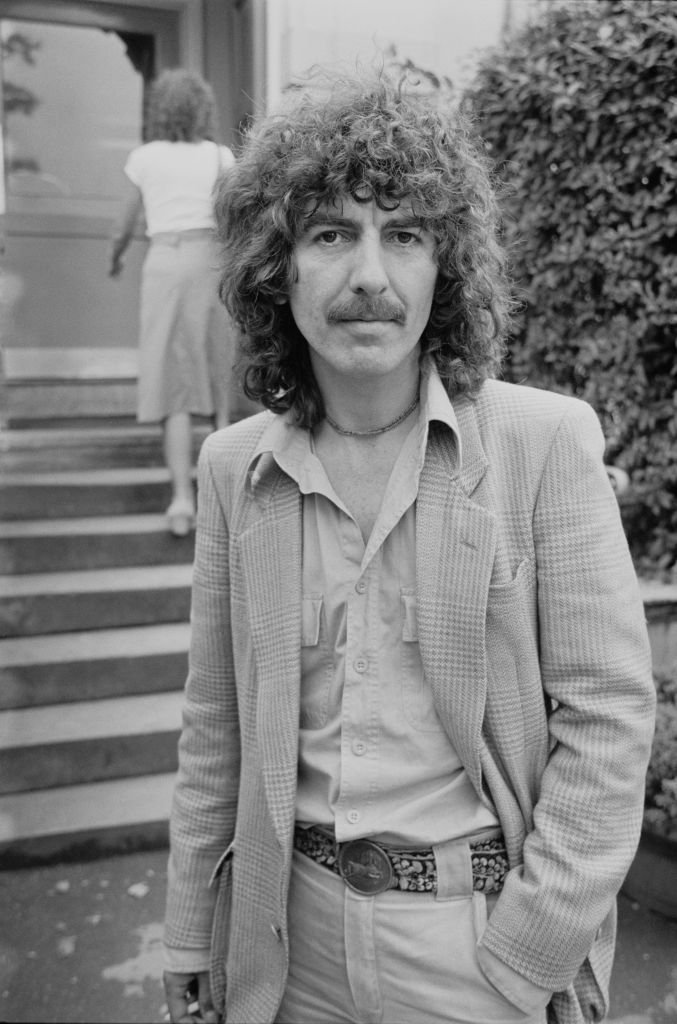 ---
However, Lennon felt that Harrison, age 15 at the time, was too young to join the band. McCartney arranged a second meeting where Harrison impressed Lennon by performing the lead guitar part for the instrumental "Raunchy." He finally joined the group and went on their  first tour of Scotland, in 1960, under the pseudonym "Carl Harrison."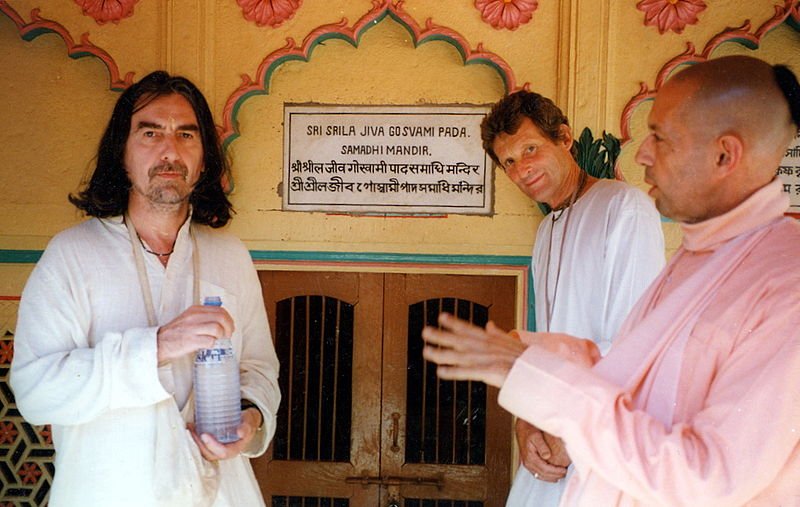 ---
EARLY DAYS IN THE BEETLES
In the early days, the Beatles performed in Hamburg. At the time, Harrison and the rest of the Beatles were not earning a lot of money. In fact, the band all shared the same small room and slept in bunk beds.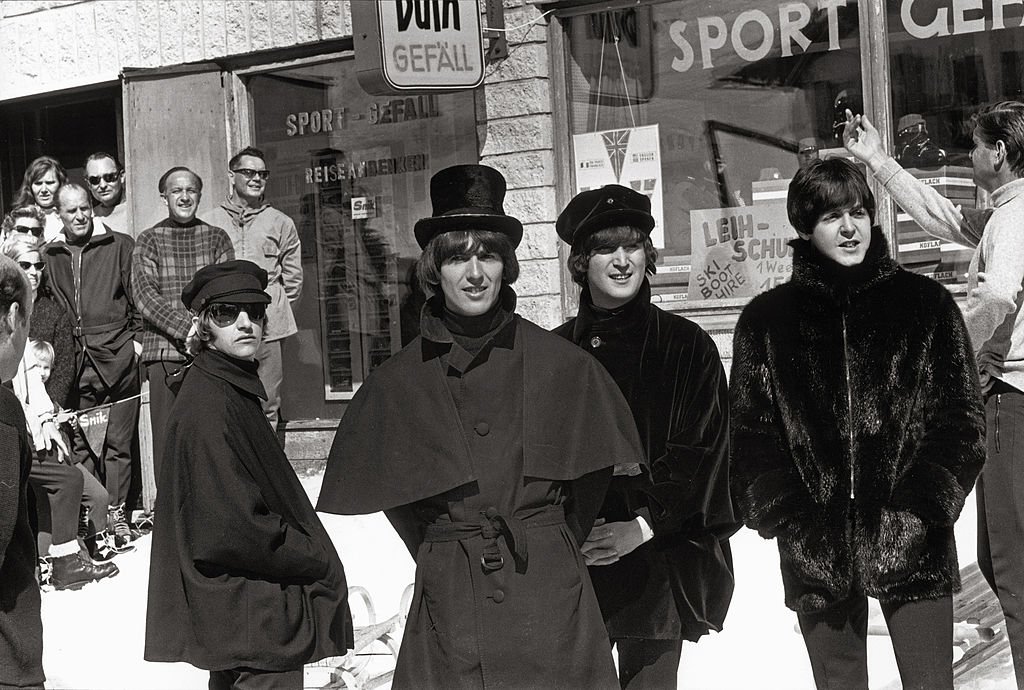 ---
Sharing a room with others was a new major life experience for Harrison. As he was extremely awkward and new to having his bandmates all in the room. He revealed that during the moment, his bandmates simply looked away and ignored what was happening. Later on, they congratulated him on experiencing the moment.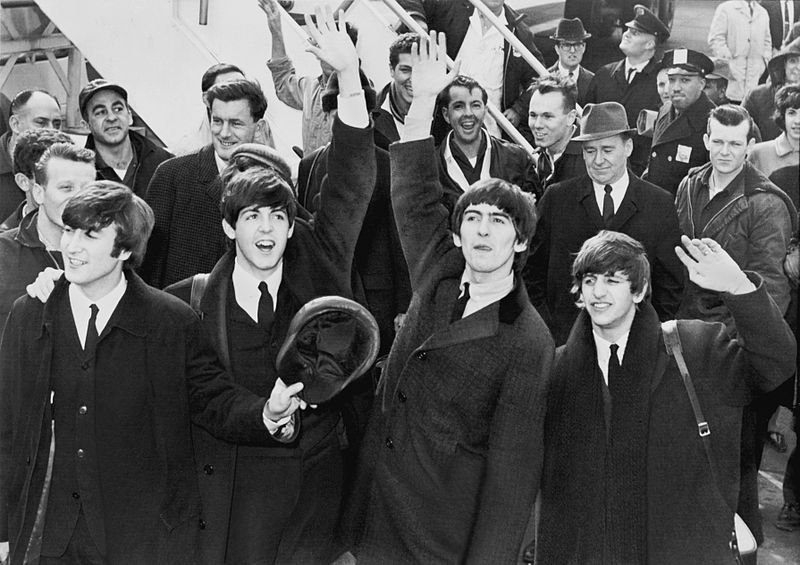 ---
EARLY PERFORMANCES
During the early days of his career with the Beatles, the band traveled to Hamburg, Germany. At the time, Harrison was a minor but that did not stop him from accompanying them nor did it affect their choice of venue for their shows.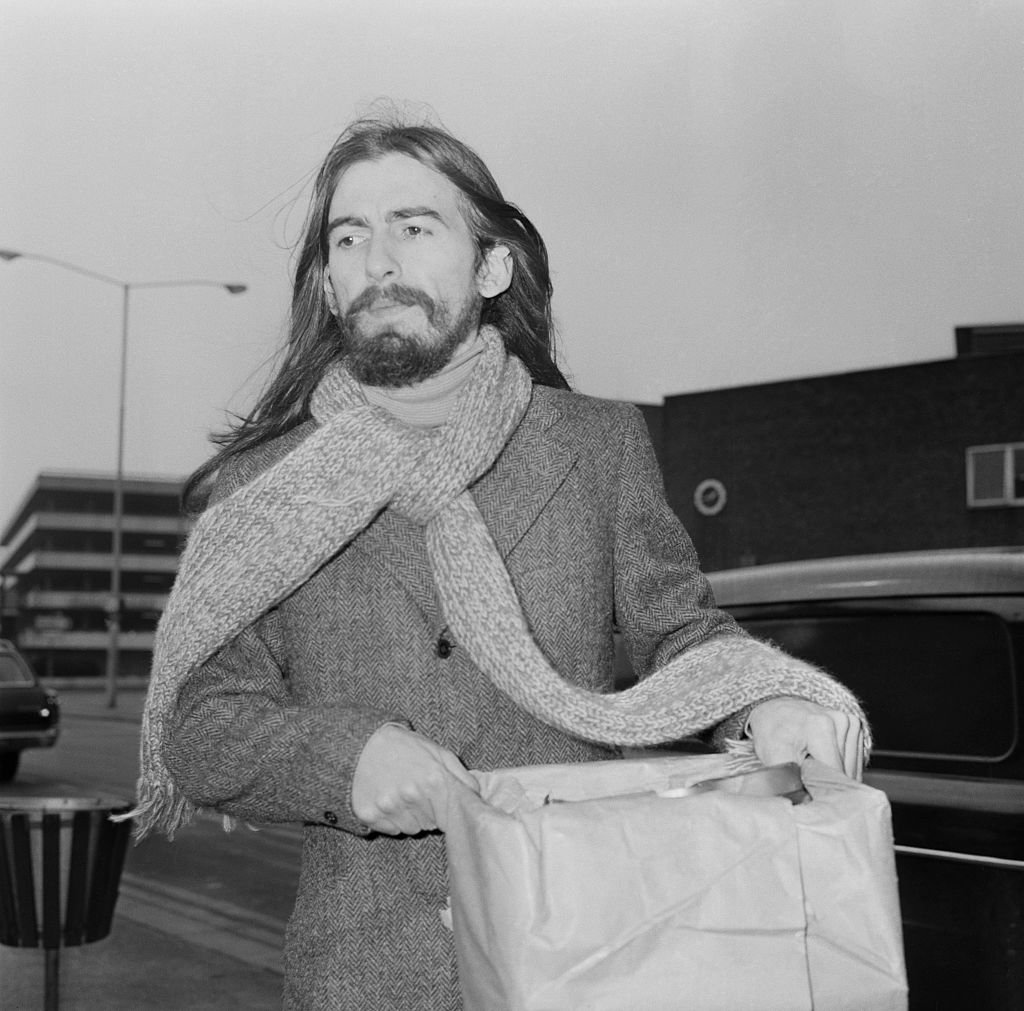 ---
They performed in sleazy bars as a house band. Their massive fan base in the future would not link their original sound or look to who they became later on. The band was relatively controversial in the beginning and appeared on stage wearing all leather, smoking, and swearing and even eating chicken while performing.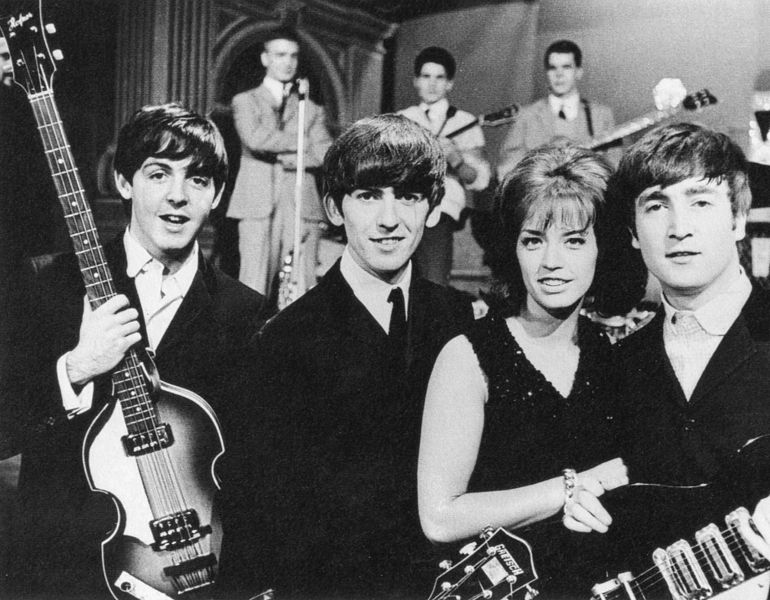 ---
"THE QUIET BEETLE"
Harrison became known as "the Quiet Beatle." The loud personalities of Paul McCartney and John Lennon often overshadowed him and he would often appear to be the wallflower of the group. However, he proved his worth in the group as a guitarist.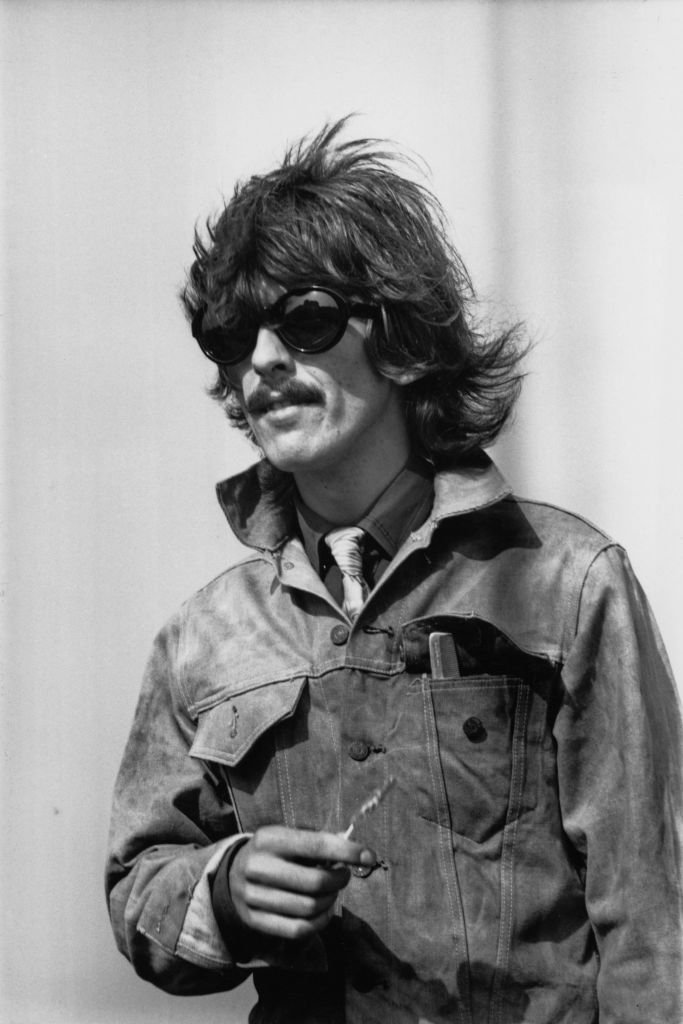 ---
His impact in the group stretched beyond the guitar. In nearly all the Beatles albums released after 1965, there were at least two tracks that Harrison penned.  The most popular of Harrison's songs were hits like "Here Comes the Sun," "Something," and "Taxman." And despite his nickname, George Harrison was described by Tom Petty as a very talkative man.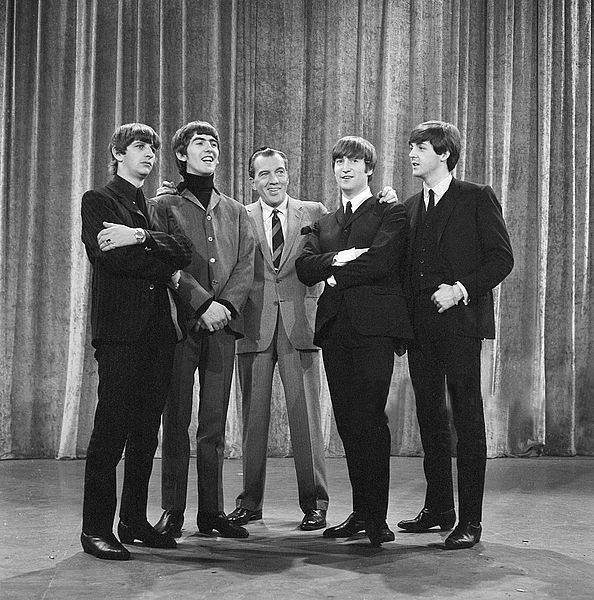 ---
FIRST SONG HE WROTE
George Harrison first dabbled with experimenting with words and songwriting on his own in 1963 when he was staying at the Palace Court Hotel in Bournemouth, England. At the time he was recovering from an illness and was feeling frustrated and grumpy.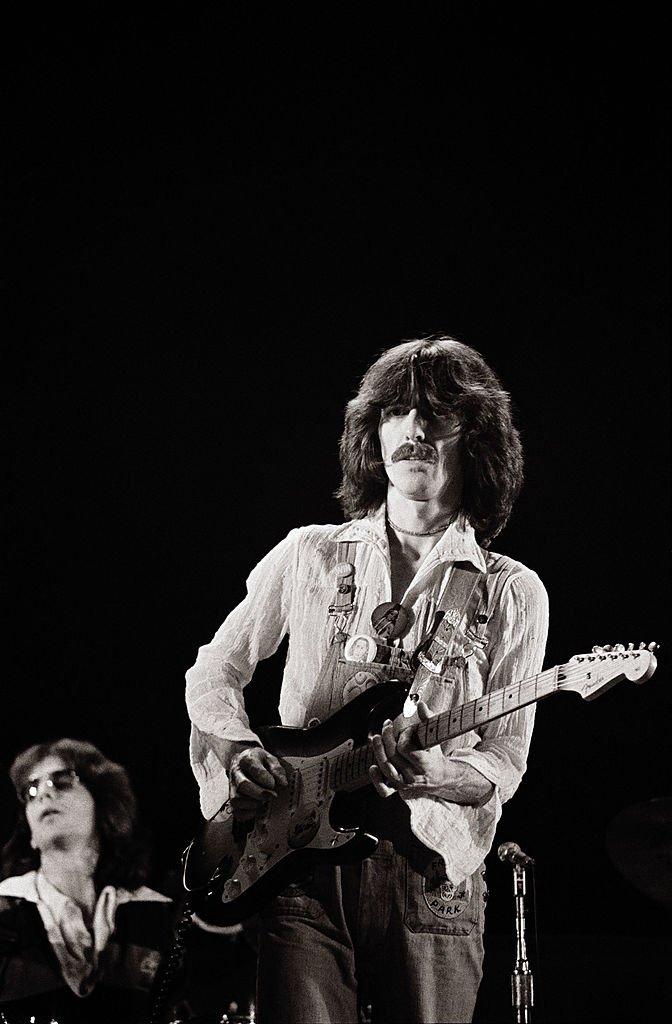 ---
He decided to try his hand at writing and penned a song that he titled "Don't Bother Me."  Harrison was extremely dismissive of the song. However, despite his dismissal, the song was included in the Beatles' second album called "With the Beatles."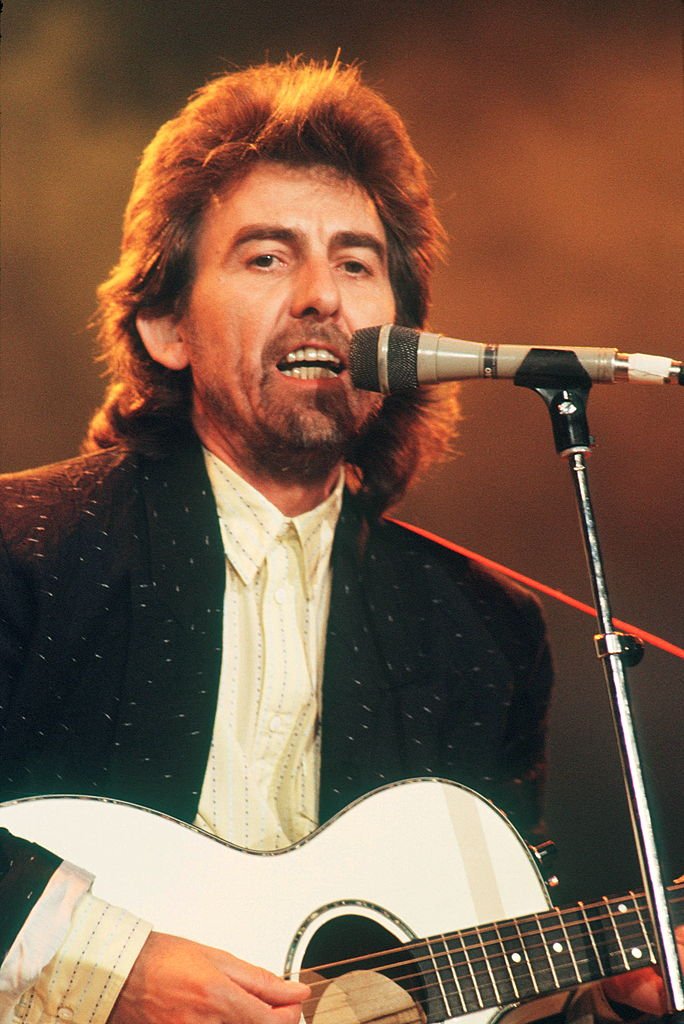 ---
He decided to try his hand at writing and penned a song that he titled "Don't Bother Me."  Harrison was extremely dismissive of the song. However, despite his dismissal, the song was included in the Beatles' second album called "With the Beatles." There is no doubt that fans still remember the song fondly.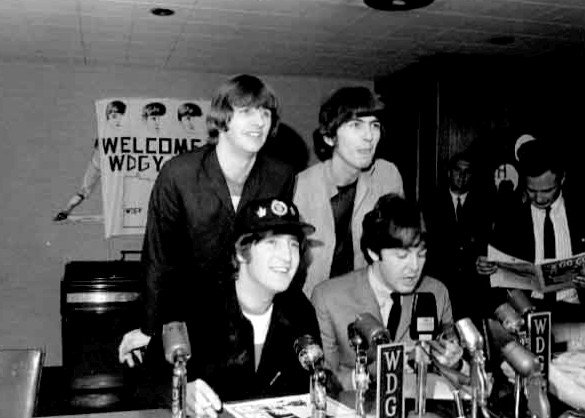 ---
FIRST USA PERFORMANCE
Besides writing his first song in 1963, the year also marked an important milestone for George and the Beatles. Harrison's sister, Louise, was married and living in Benton, Illinois and he decided to visit her. During his visit, he joined the band Four Vests on stage.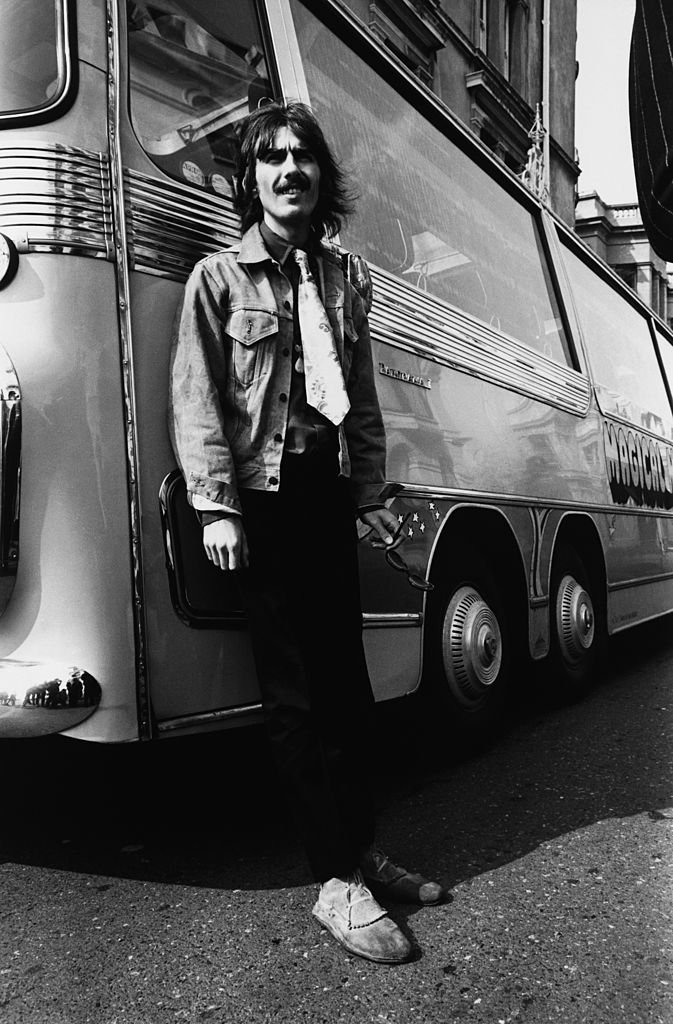 ---
The performance made history because Harrison became the first of the Beatles to ever perform in the United States. Just months after his appearance, the Beatles also became famous internationally. Four months later, the Beatles' appeared on "The Ed Sullivan Show" and became popular household names in the United States.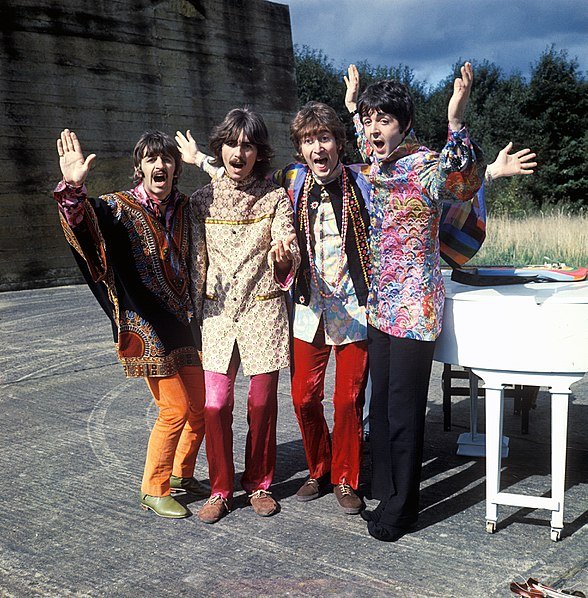 ---
FRIENDSHIP WITH BOB DYLAN
After becoming well known in the United States, the band eventually brushed shoulders with some of the biggest names in the industry, which is hardly a surprise. Amongst the artists, the whole band met and admired was American folk legend, Bob Dylan.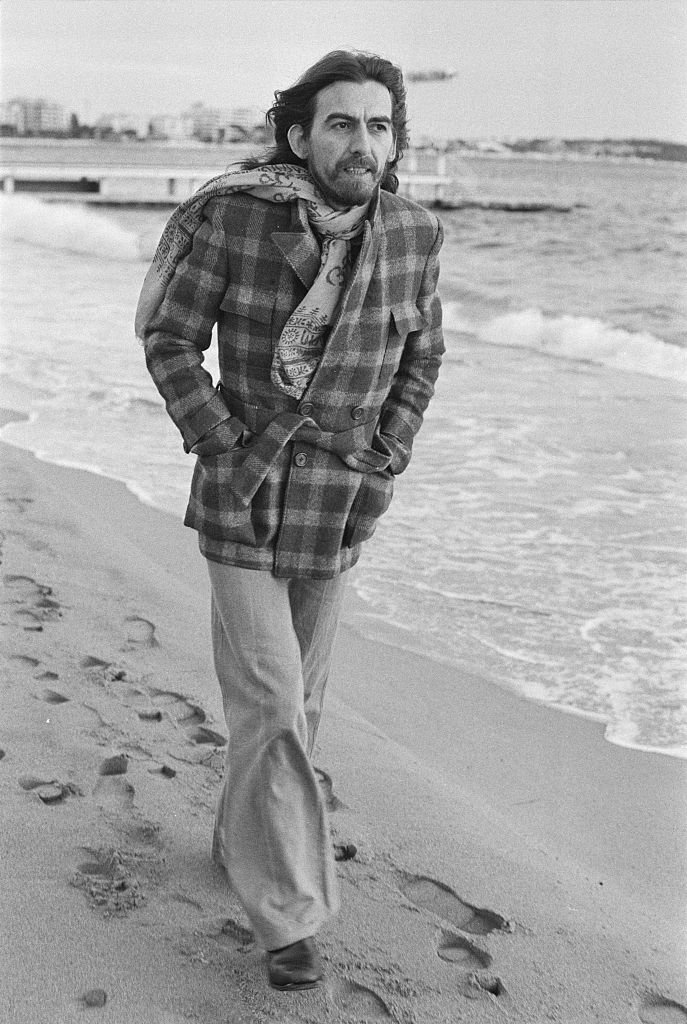 ---
The group met Dylan in 1964. However, from all the members, Harrison and Dylan formed the closest friendship. The two would later even become bandmates and create music together. Their first song together was "I'd Have You Anytime" and was released in 1970 as the opening track of Harrison's first post-Beatles solo album.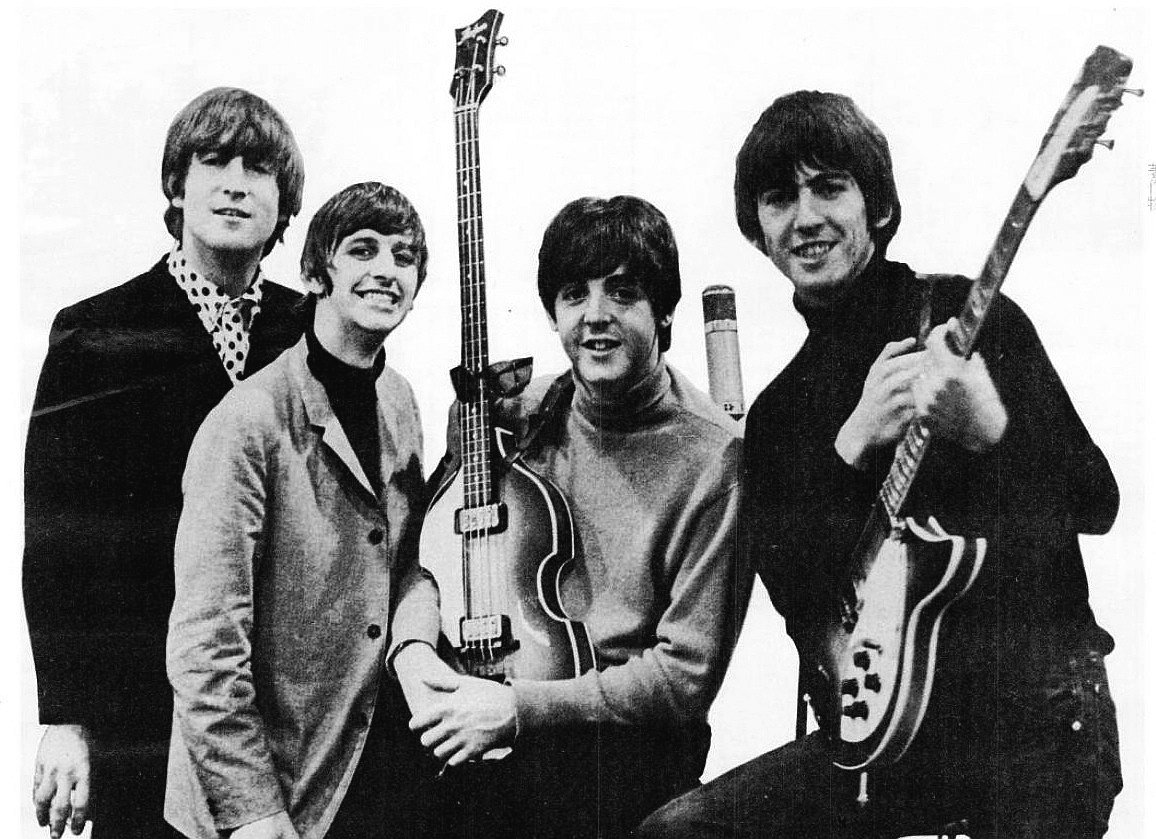 ---
NEW MUSICAL DIRECTION
In 1966, the Beetles were at the height of their success. However, Harrison was already exploring a different direction with his music. Just a year before, Harrison was introduced to the music of Indian music legend Ravi Shankar and began listening to the new music more.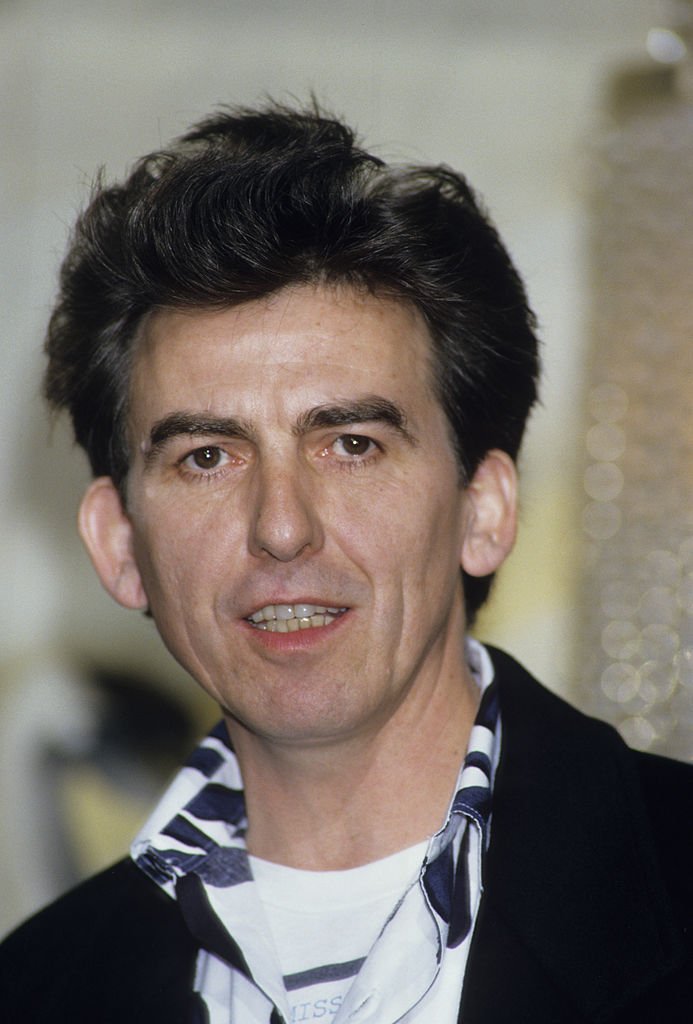 ---
Harrison eventually fell in love with the genre. He once described Shankar as being the first person who didn't try to impress him. However, he went on to add that Shankar was also the first person to genuinely impress him because of his approach. The two men went on to collaborate on multiple projects and occasions in their lives.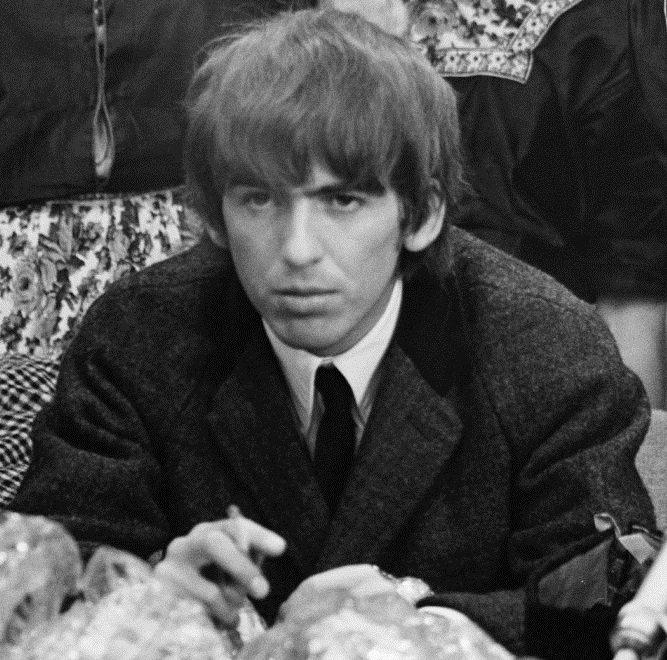 ---
GARDENING
While he might be known for his music, Harrison was a man of many varying talents. Amongst his lesser-known passions was gardening. When he bought his vast home at Friar Park the guitarist ensured it had a substantial garden area.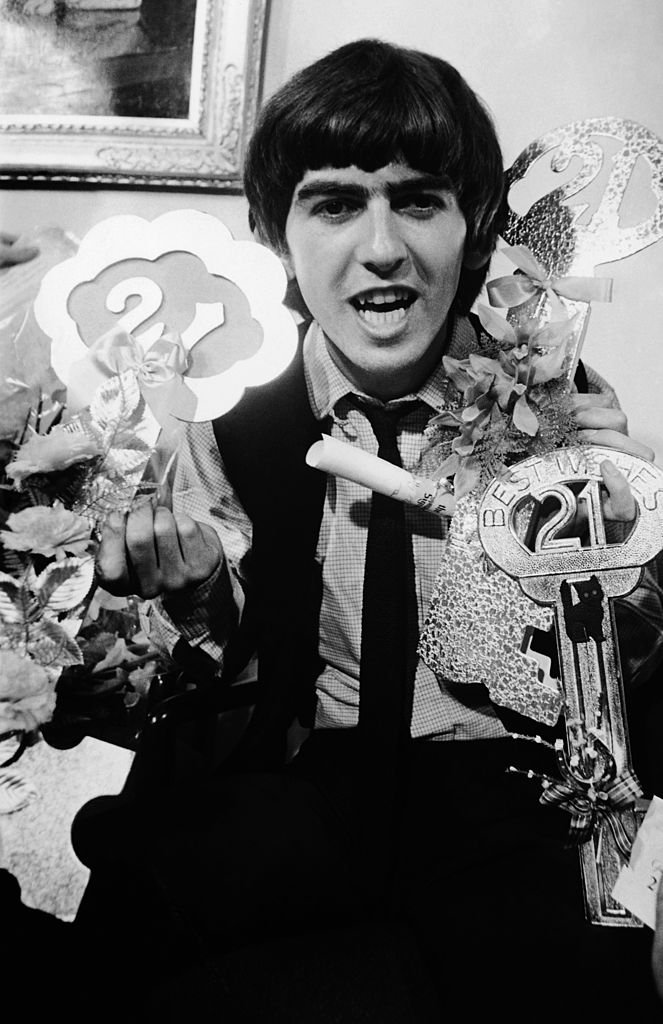 ---
The garden included a considerable amount of vegetation and therefore required him to hire ten workers to help maintain the impressive garden. Harrison himself would turn to gardening to escape from the stress of life. He even went as far as dedicating his autobiography called I, Me, Mine "to gardeners everywhere."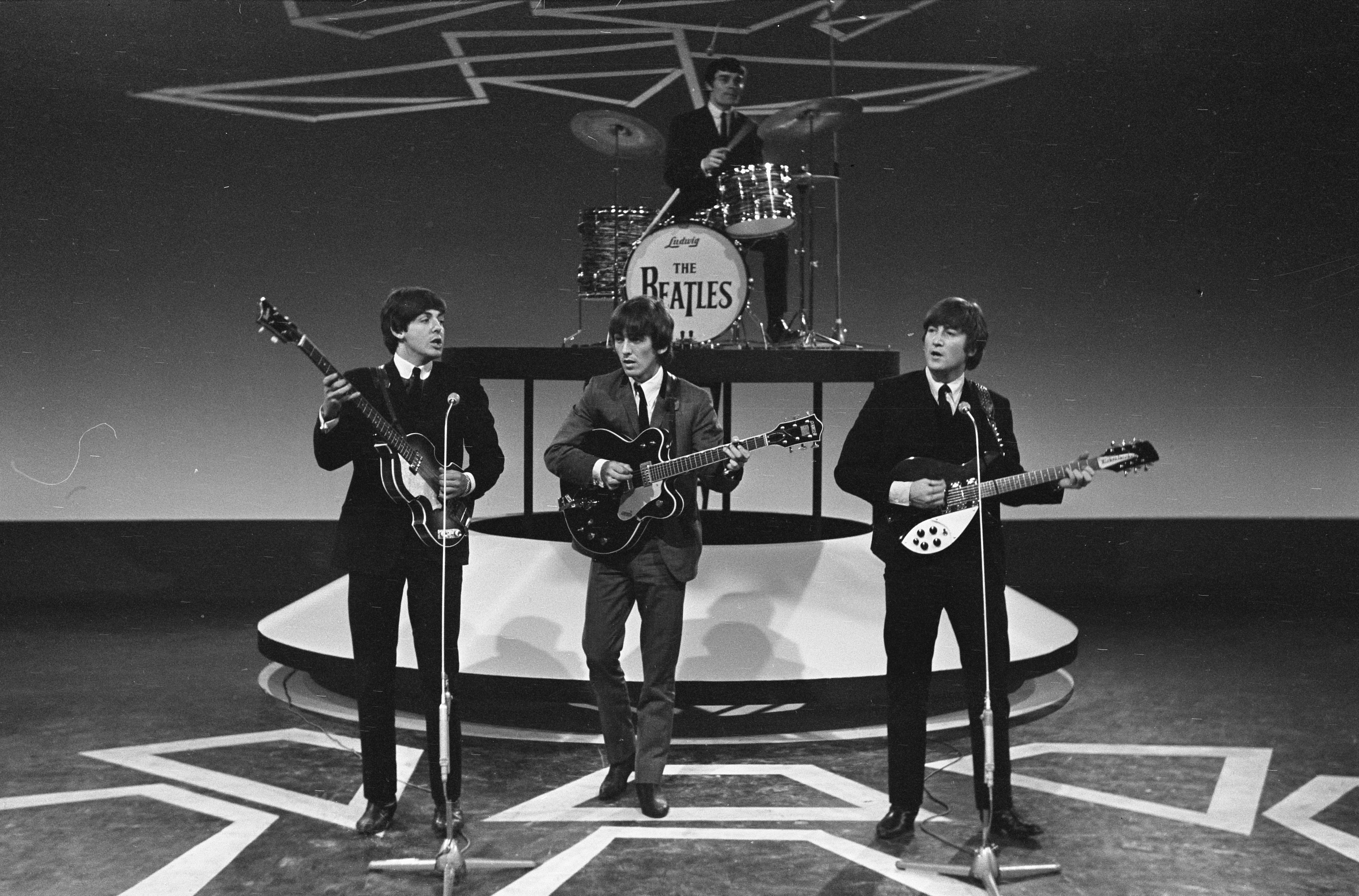 ---
ACCOLADES
On January 20, 1988, George Harrison's musical talent and contribution to the industry were rightfully recognized by his peers along with his bandmates. He was inducted into the Rock and Roll Hall of Fame as a member of the Beatles.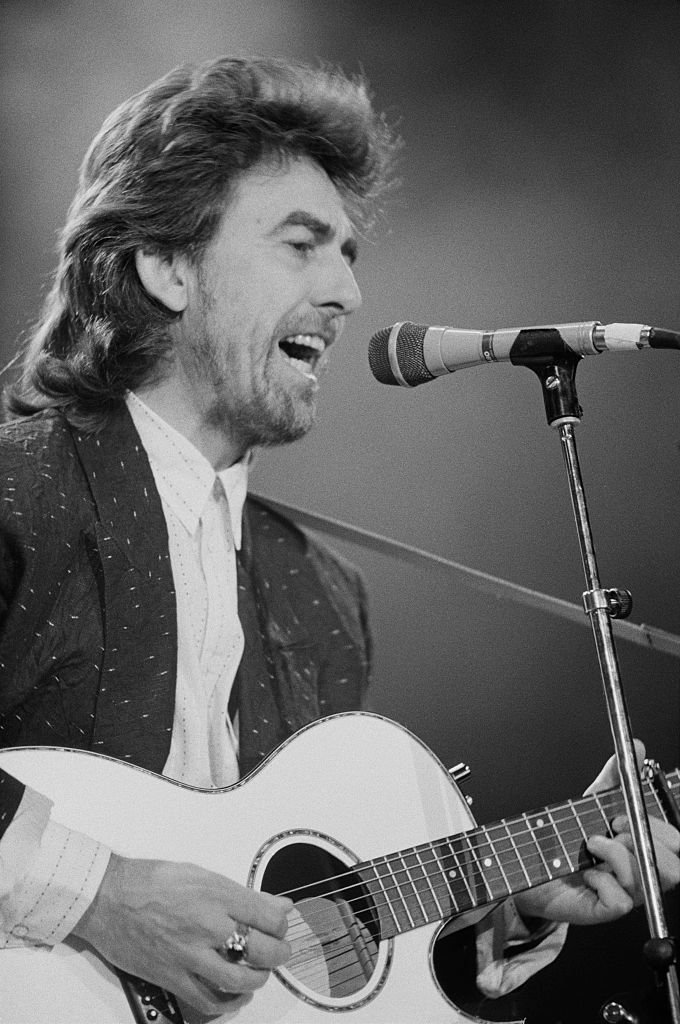 ---
Years later, the star would leave his mark on the entertainment industry yet again. This time the rockstar was recognized for a different reason. On April 14, 2009, Harrison received a star on the Hollywood Walk of Fame. He earned the impressive accolade for the lasting impression he made on film and pop culture in general.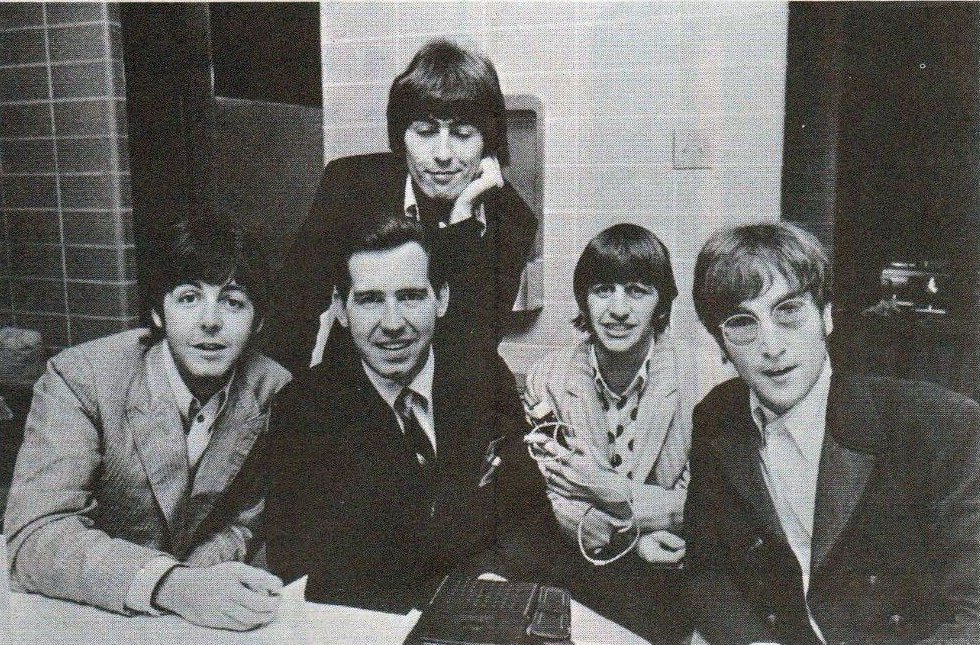 ---
CREATING A SLANG WORD
Harrison was pivotal to pop culture and during the height of Beatlemania, the dynamic guitarist was credited for introducing the English language to a new slang word. In the 1964 film "A Hard Day's Night" Harrison used the word "grotty" which caught on.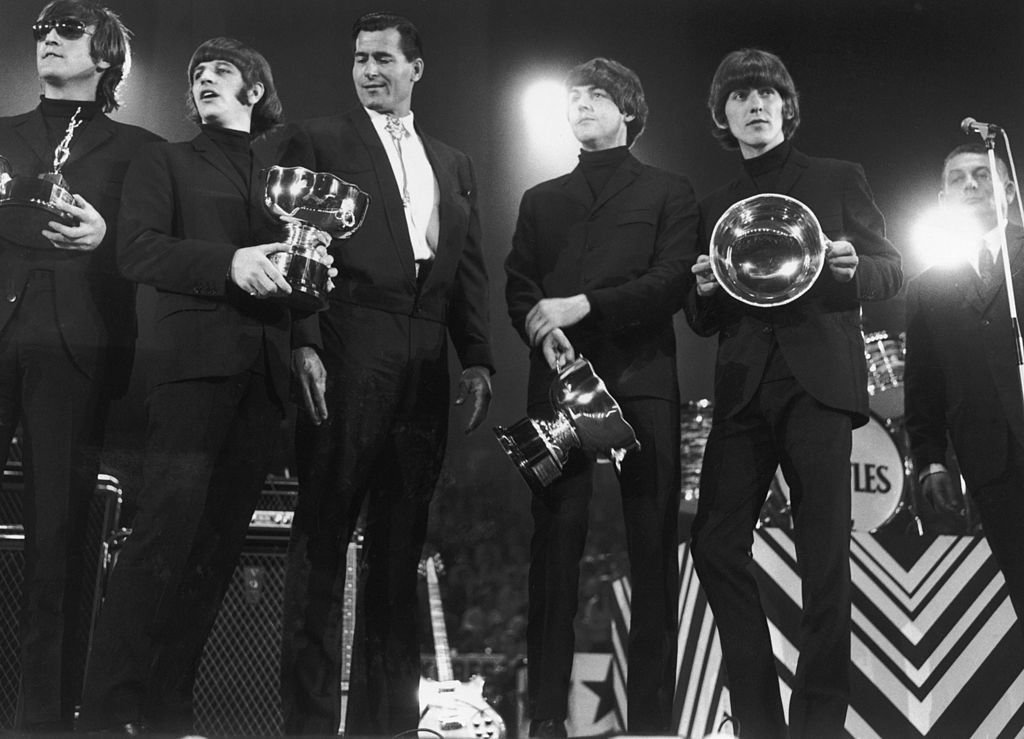 ---
The word was a slang shortened form of the word "grotesque." Harrison used it to describe items of clothing. John Lennon revealed that the star actually hated the word and would cringe every time he had to say it in the film. Much to his disappointment the slang word caught on and is still occasionally used to this day.
---
SOLO CAREER
After the Beatles split up, many of the members pursued solo careers. However, Harrison was actually the first of the bandmates to top both the singles and albums charts after the breakup. The achievement was earned with his triple album.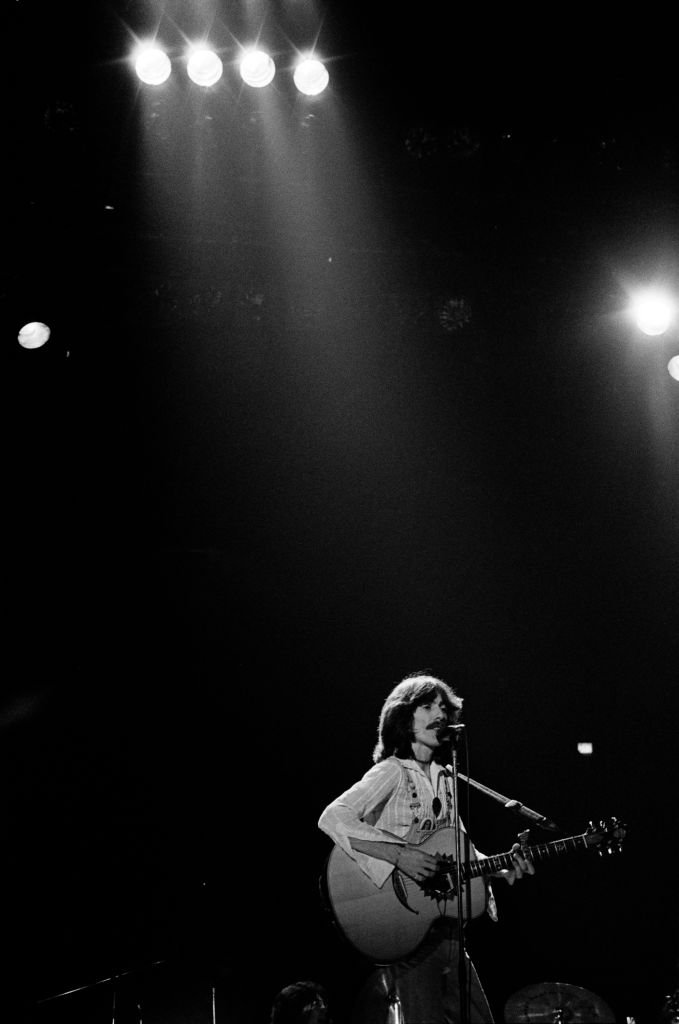 ---
The album which was called  "All Things Must Pass" was released in 1971. It spent weeks in the number one spot on the charts. Its main single, titled "My Sweet Lord" also dominated the singles charts for weeks. Overall, Harrison's solo career was extremely successful and lucrative and helped prove his worth as an entertainer.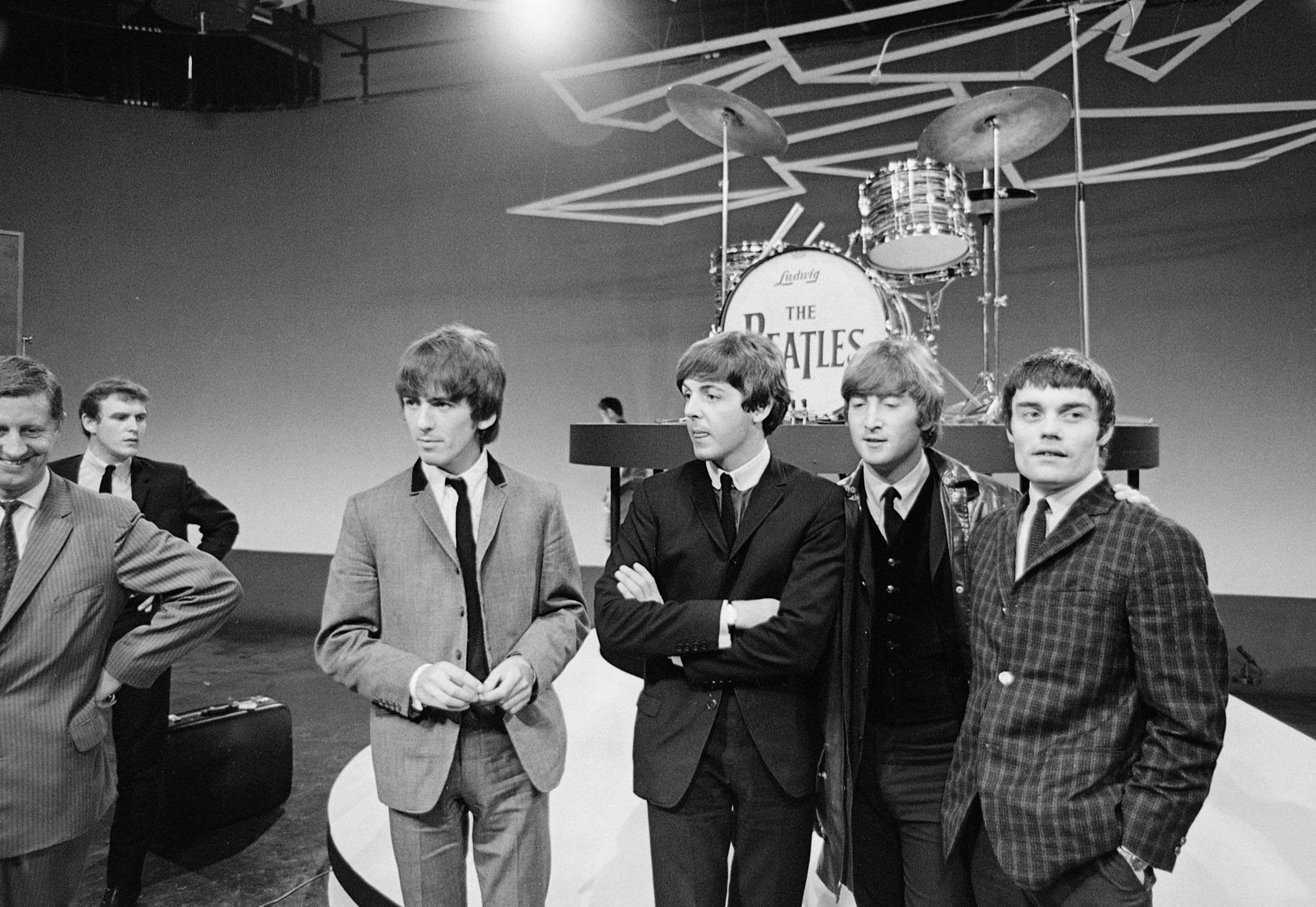 ---
YOUTHFULNESS
Fans of Harrison might be shocked to realize just how young the rock star was when he tasted the pinnacle of success. Harrison was still in his teens and early twenties when the Beetles were launched into superstardom and became household names.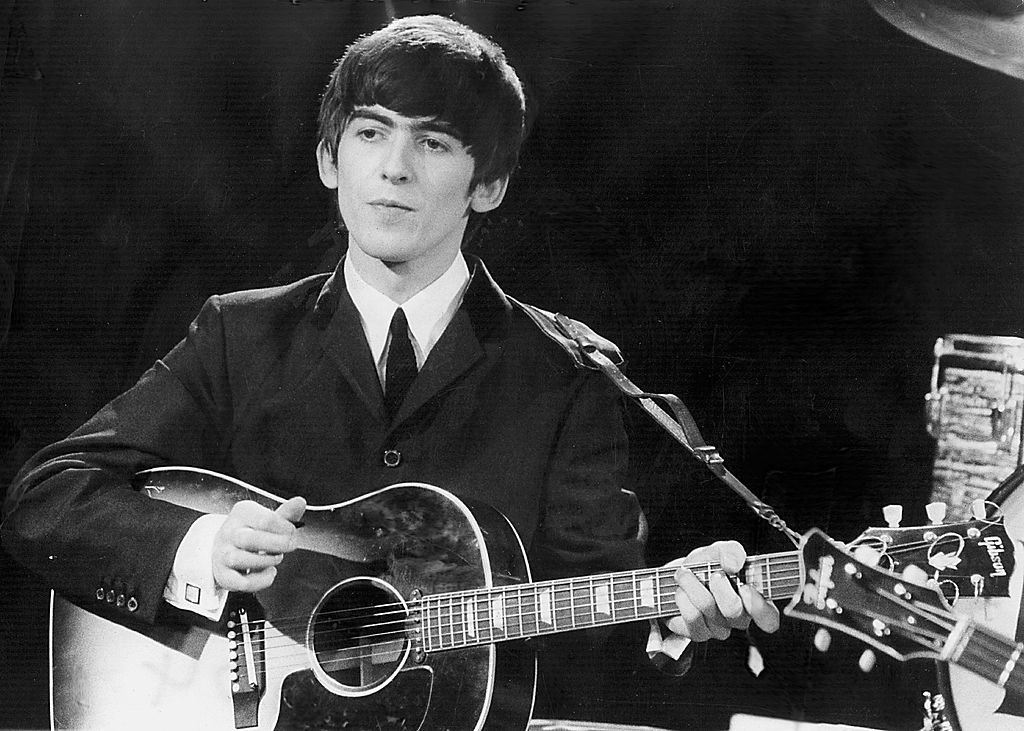 ---
The world-famous rockstar was in fact, only twenty-seven when the Beatles broke up. However, at the time, it might not have seemed that young as, by the same age, Jim Morrison and Jimi Hendrix had already passed away. Needless to say, he had a lengthy post-Beetles career in the entertainment industry that he maintained for many years.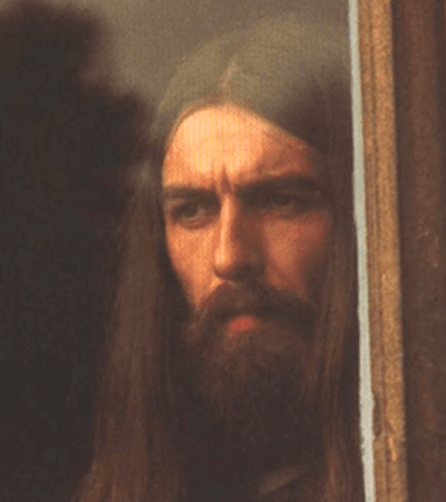 ---
MUSICAL VERSATILITY
Harrison was much more than just a talented musician. The guitarist was as versatile in his musical accomplishment as his other interests. He challenged himself to learn as many instruments as possible and eventually could play an impressive twenty-six different instruments!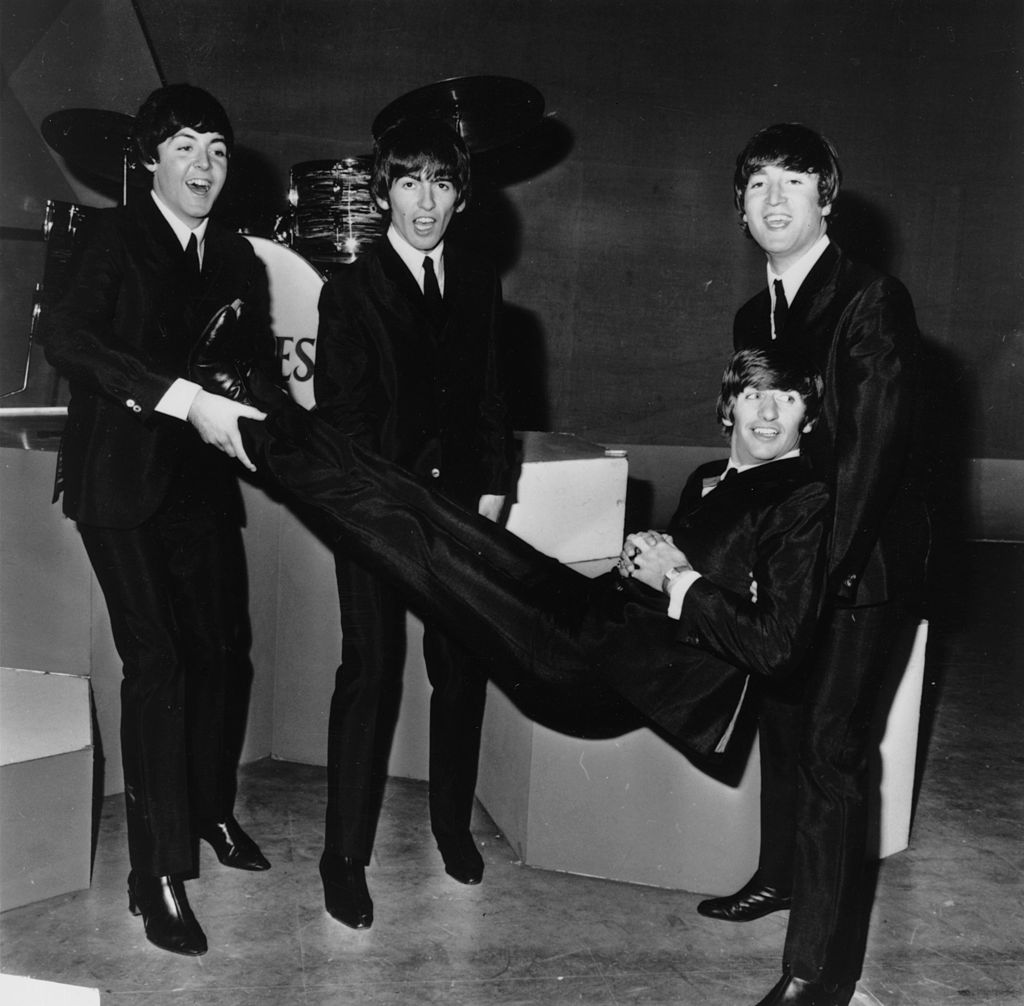 ---
In the end the rockstar was able to play the guitar, sitar, four-string guitar, bass guitar, arp bass, violin, piano, Moog synthesizer, harmonica, autoharp, tamboura, dobro, swardmandel, tabla, organ, claves, African drum, conga drum, tympani, ukulele, mandolin, marimba, glockenspiel, vibraphone, xylophone, and Jal Tarang. The variety of instruments helped him pursue many different styles in his music.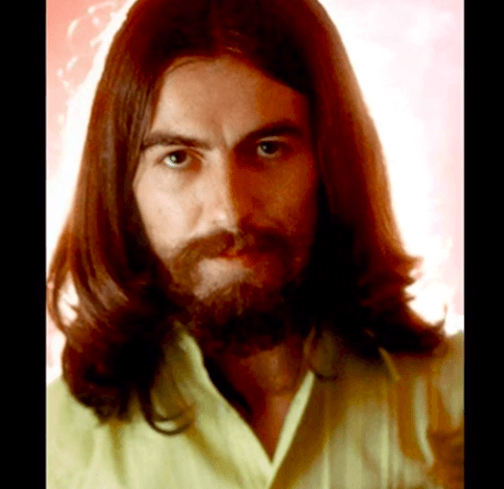 ---
CHARITY WORK
In 1971, Harrison organized and headlined the Concert for Bangladesh. The concert was to raise funds for the people of Bangladesh after they had gone through a terrible war and a brutal cyclone. Harrison poured all his efforts into the concert.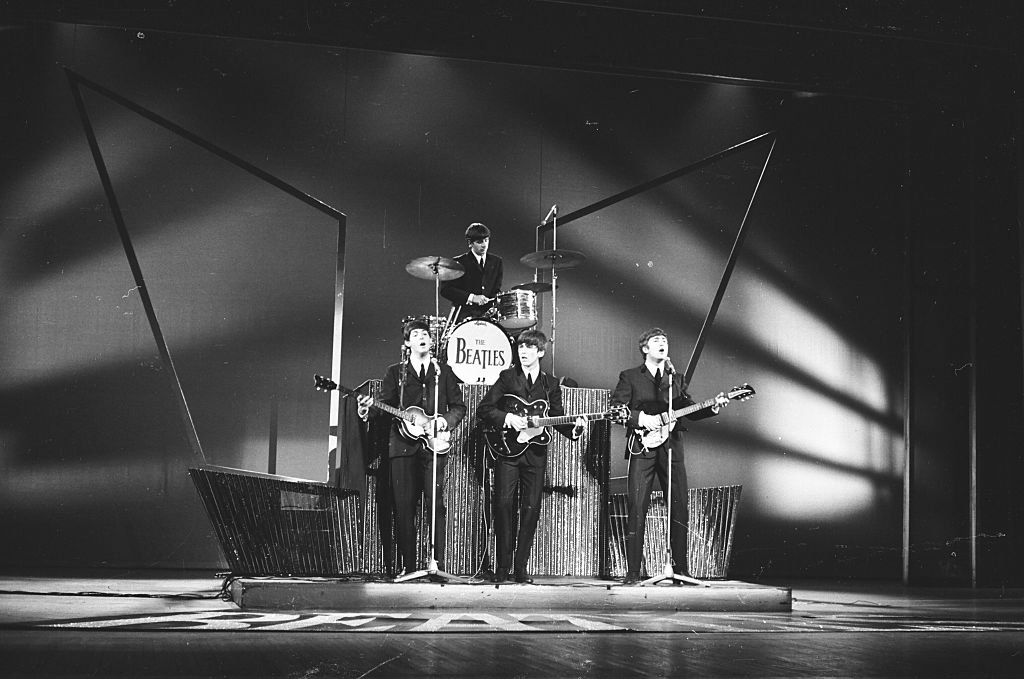 ---
Therefore, the concert achieved a "megastar" level, unlike any previous charity concerts. Harrison gathered a massive group of famous musicians like Bob Dylan, Eric Clapton, and Leon Russell. The Concert for Bangladesh, the film and soundtrack of the event raised more than $12 million by 1985. The profits made still benefit the George Harrison Fund that was organized by UNICEF.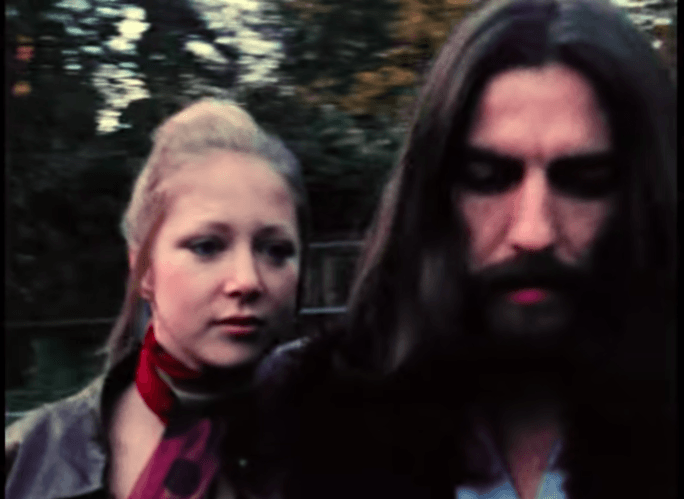 ---
"LIVING IN THE MATERIAL WORLD" ALBUM
In 1973,  Harrison released a solo album called "Living in the Material World." The album held the number one spot on the Billboard albums chart for five weeks. The album's single, "Give Me Love (Give Me Peace on Earth)" and reached number one in the US.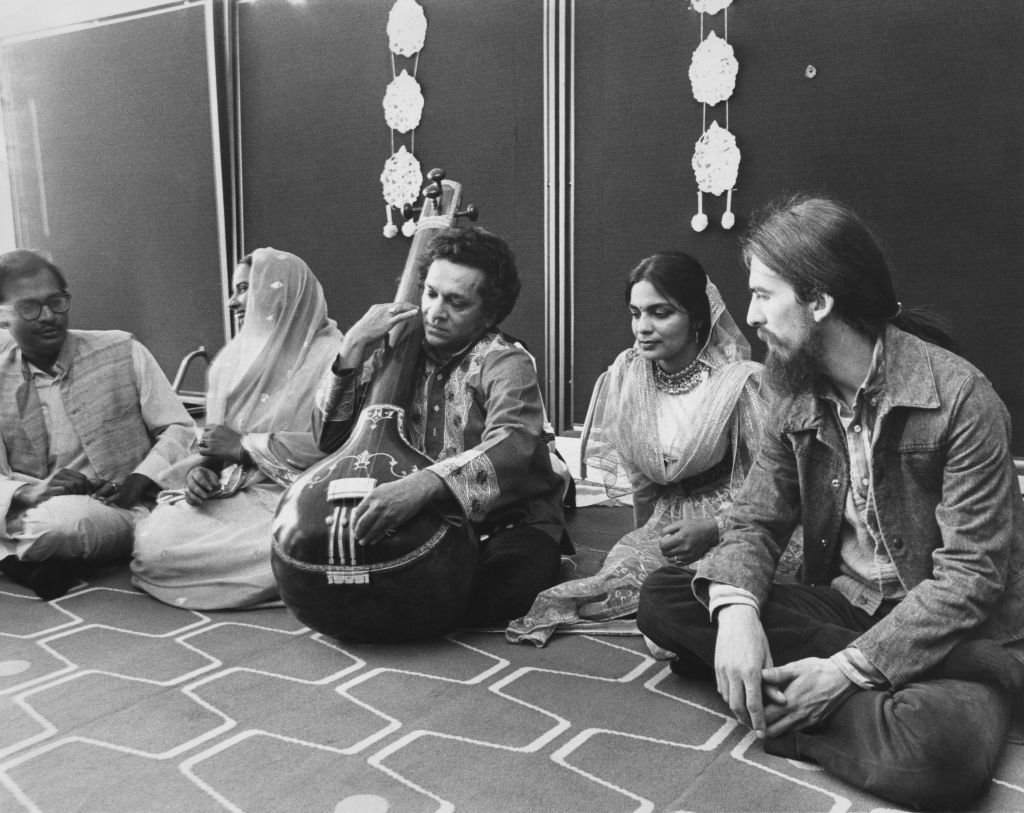 ---
In the UK, the album peaked at number two, the single reached number eight on the charts. It was produced and packaged extremely lavishly, was heavily influenced by Harrison's Hindu beliefs. Rolling Stones journalist Stephen Holden called the album "vastly appealing" and "profoundly seductive." He added that the album stood "alone as an article of faith, miraculous in its radiance."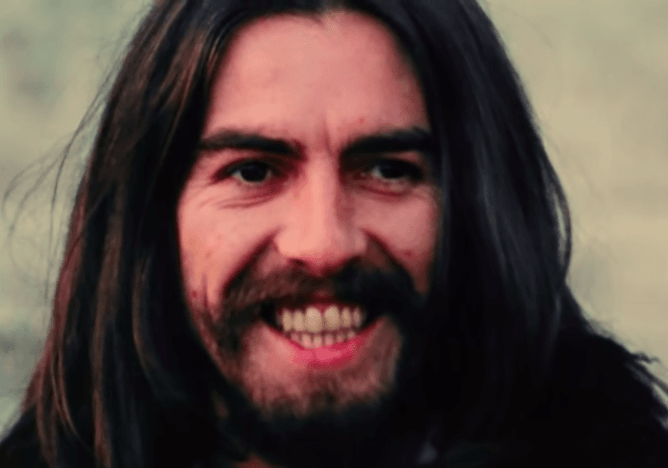 ---
CINEMATIC VENTURES
In 1971, George Harrison decided to try his hand at something other than music. Although he kept himself still in the entertainment business, the rockstar decided to finance and produce films. His first film project was Ravi Shankar's documentary titled "Raga."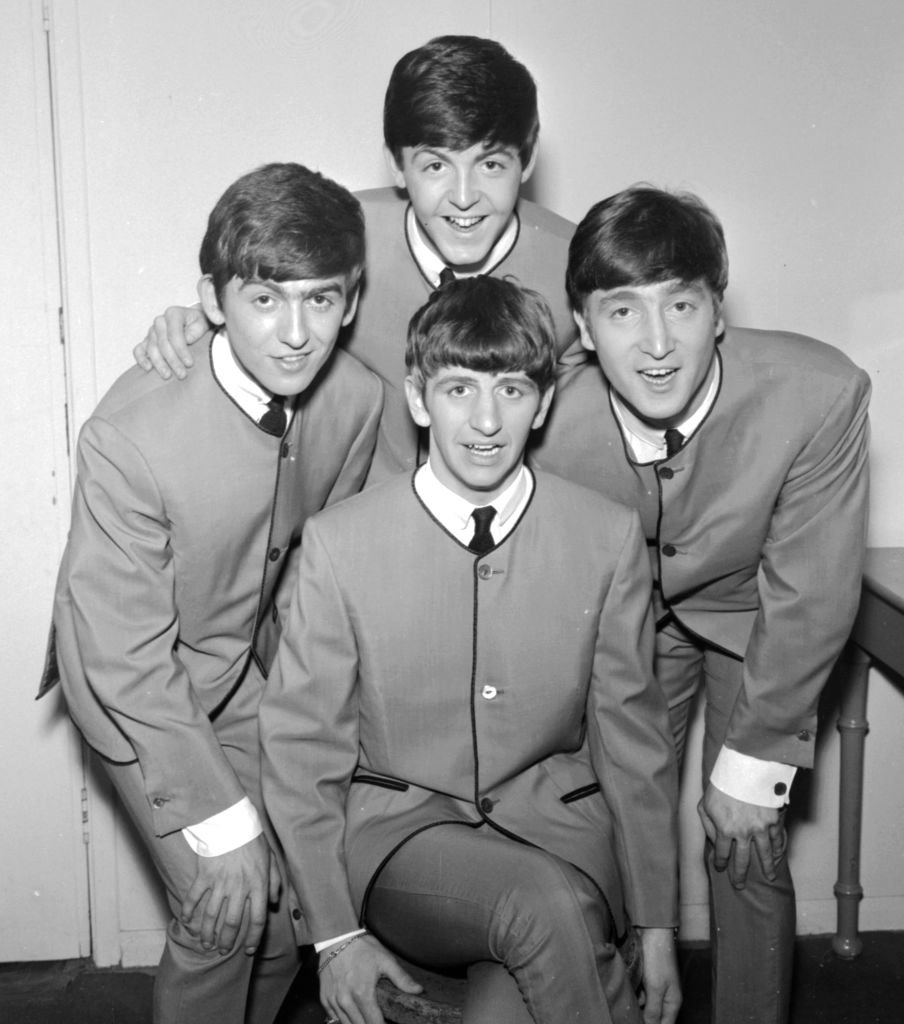 ---
Harrison eventually decided to professionally pursue film and in 1978 he formed his own production company titled HandMade Films. Harrison often tried his hand at acting and made cameo appearances in many of the films his company produced. He also recorded music for their soundtracks and was credited for producing twenty-seven films.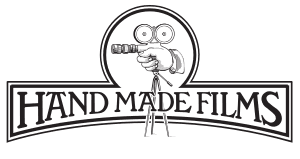 ---
ANOTHER LEGENDARY FRIEND
Amongst his many famous friends, was another music legend. Harrison befriended "Weird Al" Yankovic during his lifetime. The friendship was quite a surprise to fans of the musician as the pair appeared unlikely to get along and fans wondered who introduced them to each other.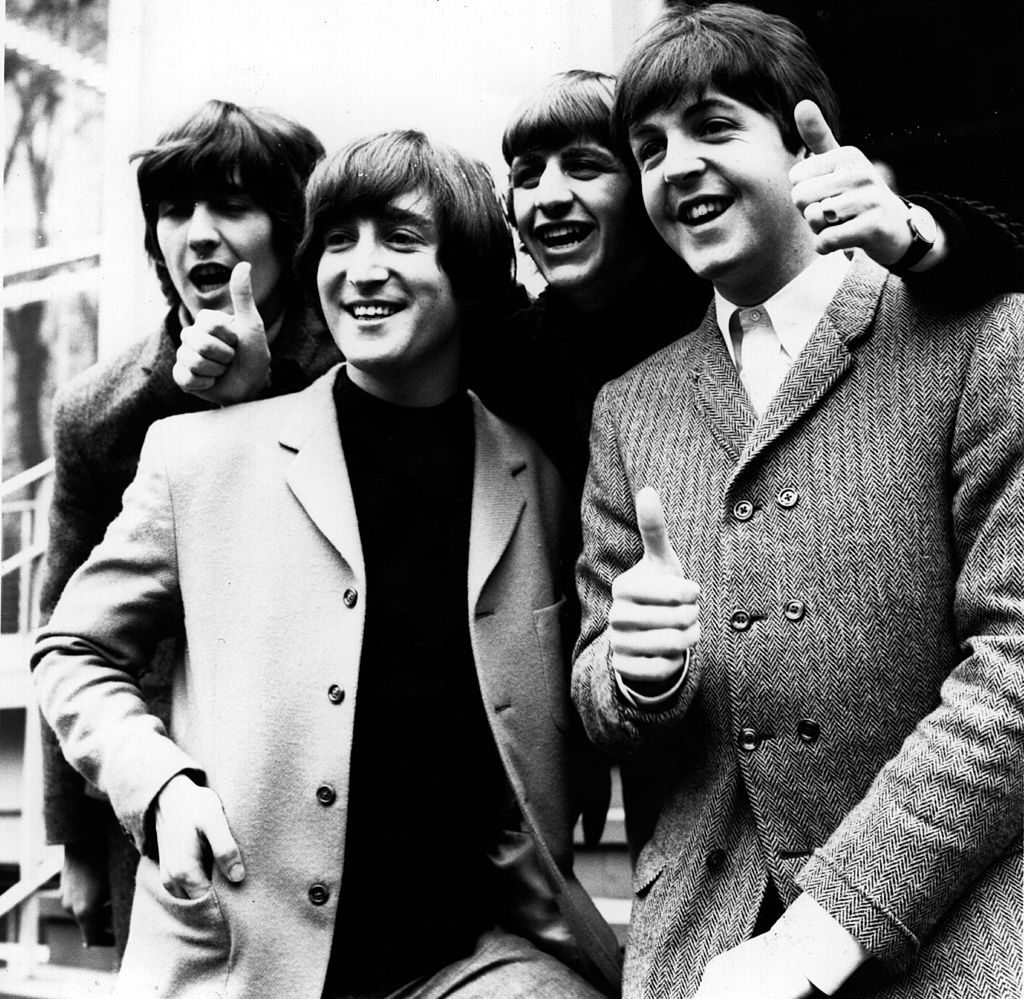 ---
Besides being friends, Al Yankovic also created a parody of one of Harrison's songs. He created a song based on Harrison's hit song "Got My Mind Set on You." The parody version was called "(This Song's Just) Six Words Long" and many found it extremely funny and quirky just like most of Yankovic's songs.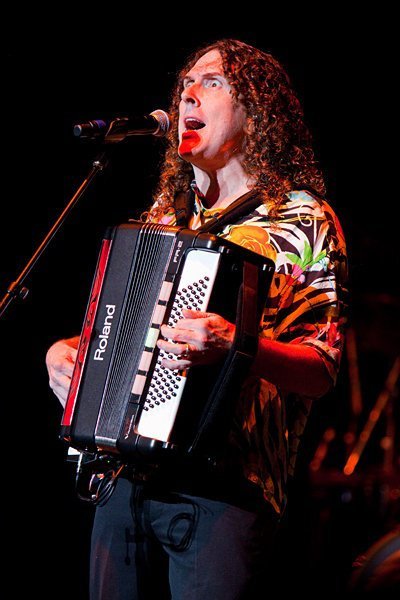 ---
SUPERGROUP
In the late 1980s, Harrison had an idea to team up with his friends in the industry. He began talking about making an album featuring all his famous musician friends. He eventually put his idea in motion and created a band.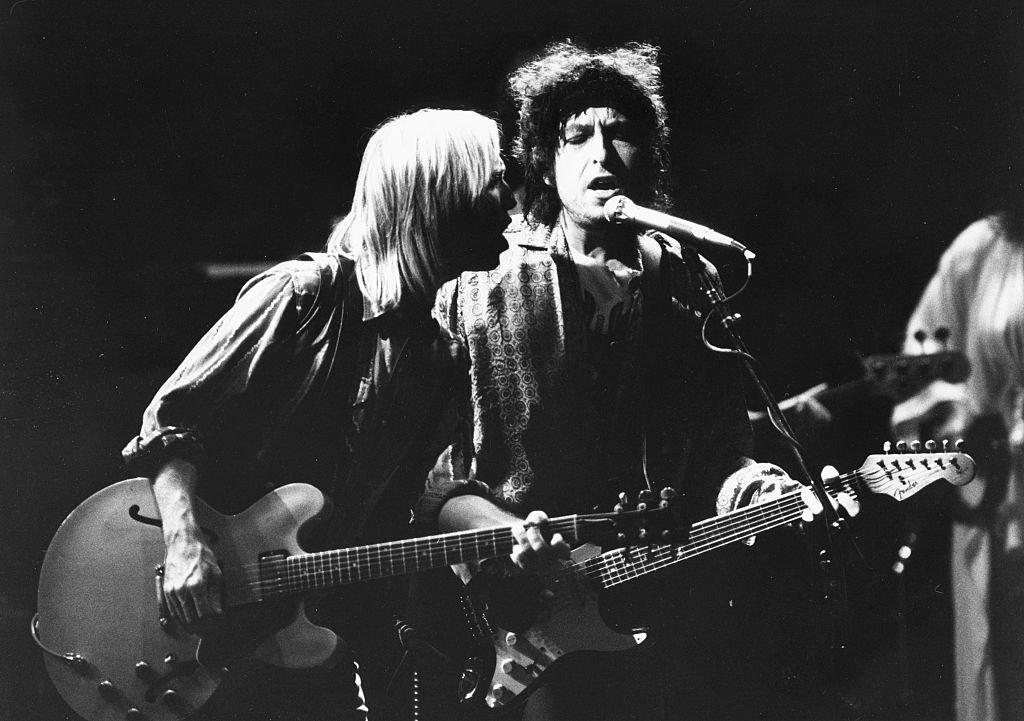 ---
The band consisted of himself, Jeff Lynne, Bob Dylan, Roy Orbison, and Tom Petty. The supergroup went by the name The Traveling Wilburys and the group took on "Wilbury" as their fake surname. The group successfully toured and launched albums that became so popular, both Harrison and Petty experienced career resurgences.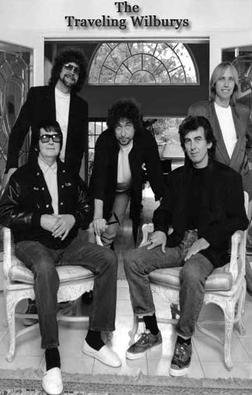 ---
END OF SUPERGROUP
Despite Harrison's supergroup being extremely successful and popular because of the popularity of its individual members, The Traveling Wilburys only released two albums. After the death of Roy Orbison in 1988, the group eventually split up and went on to work on unrelated projects.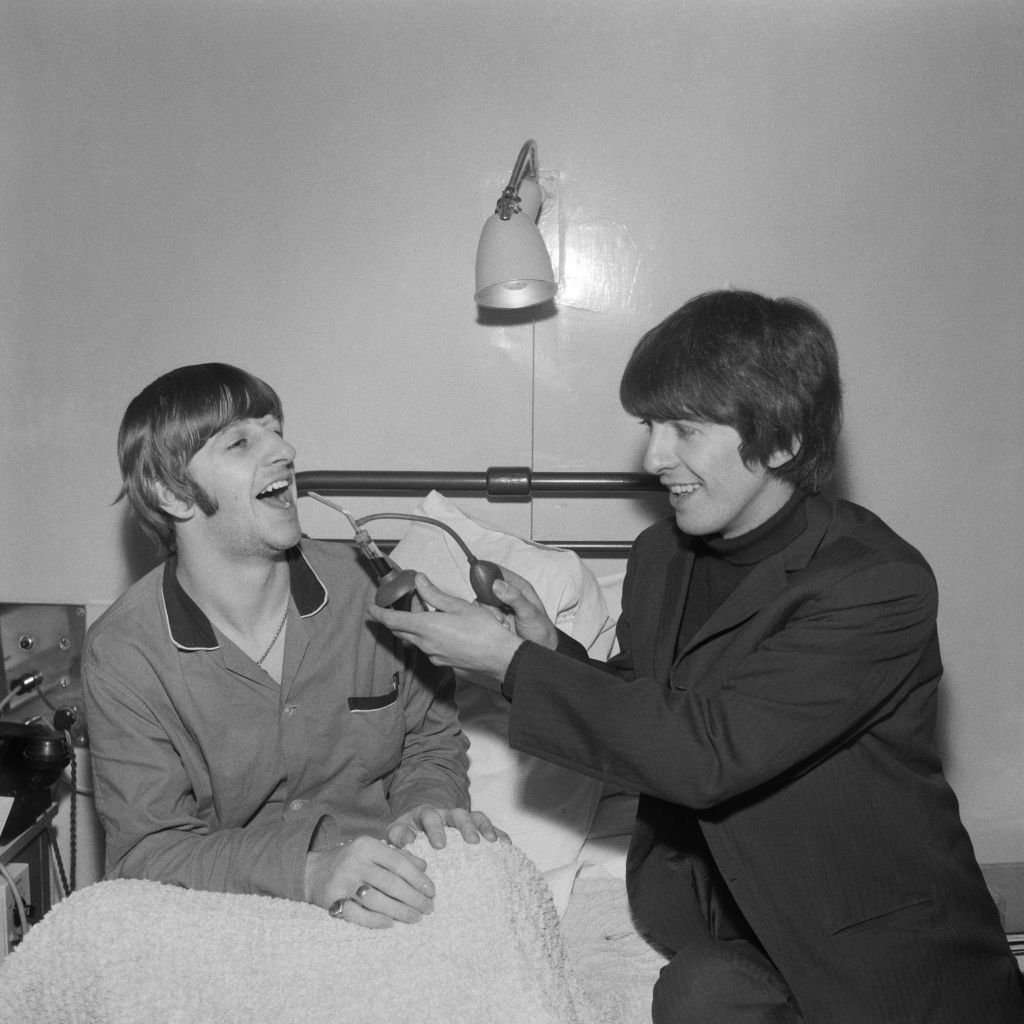 ---
The band's first album was titled Volume 1 and then the second was titled Volume 3, which appeared to be a tongue in cheek joke that the band was thoroughly proud of. Roy Orbison only featured on the first album as he passed away the same year it was released.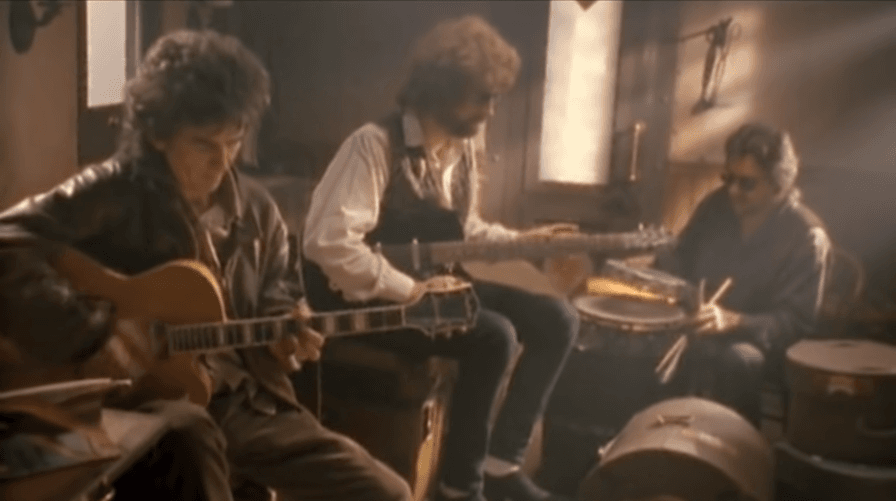 ---
PYTHONS AND A BEATLE TEAM UP
Harrison paired up with a different famous friend, Monty Python, and was behind some of Python's best films. Monty Python was the British comedy troupe Monty Python made up of Graham Chapman, John Cleese, Eric Idle, Michael Palin, Terry Jones, and Terry Gilliam.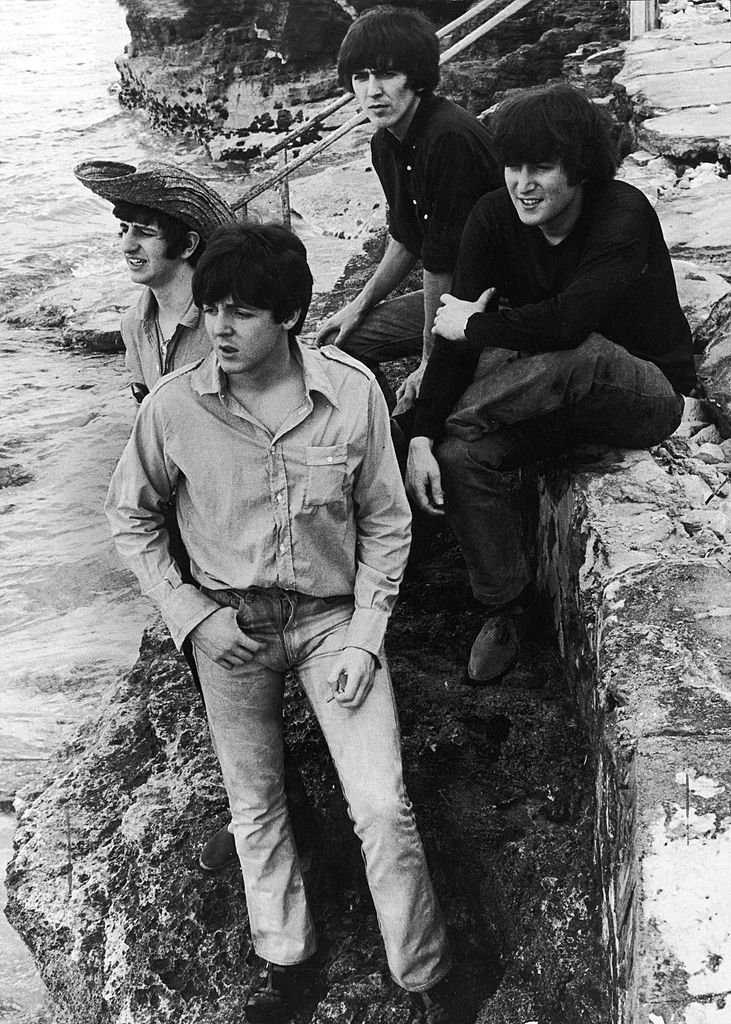 ---
The troupe made a hit TV show in the UK in the 1970s and released a film called "Monty Python and the Holy Grail." In 1979, they had another parody film idea about Jesus Christ called "Monty Python's Life of Brian." Most directors found the idea too blasphemous, but Harrison was interested and even helped them raise $4 million.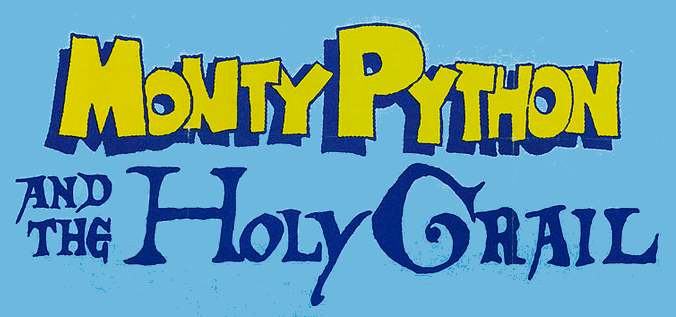 ---
CAMEO APPEARANCE IN MONTY PYTHON FILM 
Besides providing funding for the film, Harrison also made a cameo appearance in "Monty Python's Life of Brian." He played the character Mr. Papadopolous and simply shakes the titular character's name before stating "'Ullo!" However, it was later revealed that the film did not use Harrison's voice.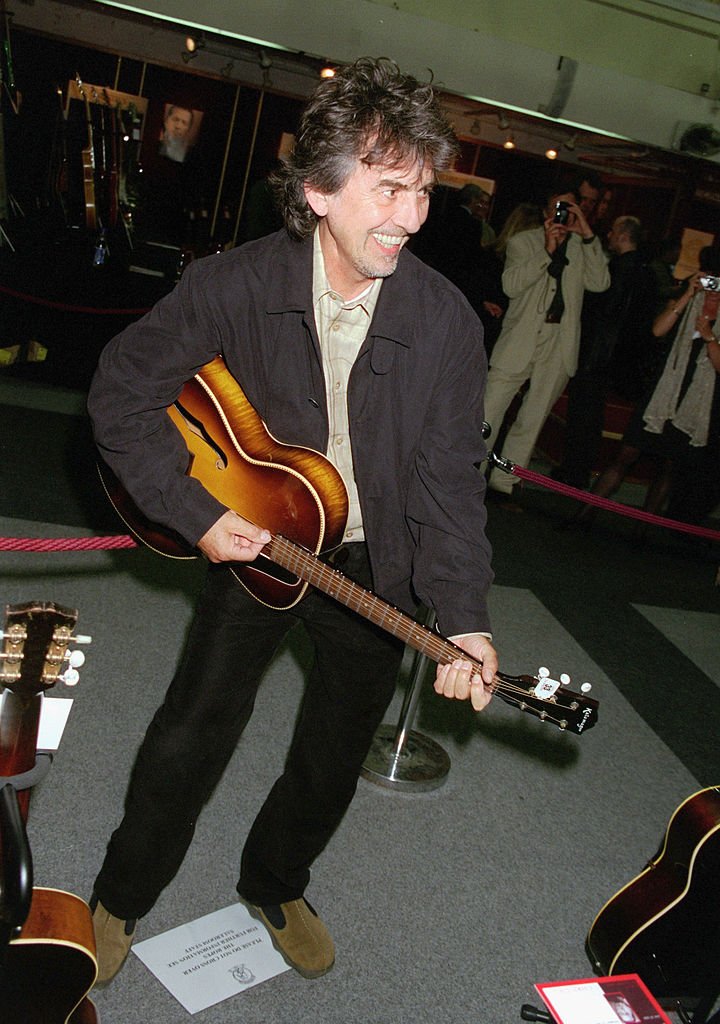 ---
According to the report, his original recording was unusable so Monty Python member Michael Palin filled in and imitated Harrison's voice and accent for the epic oneliner. Palin did so well that most fans of the film did not spot the difference in their voices until it was pointed out.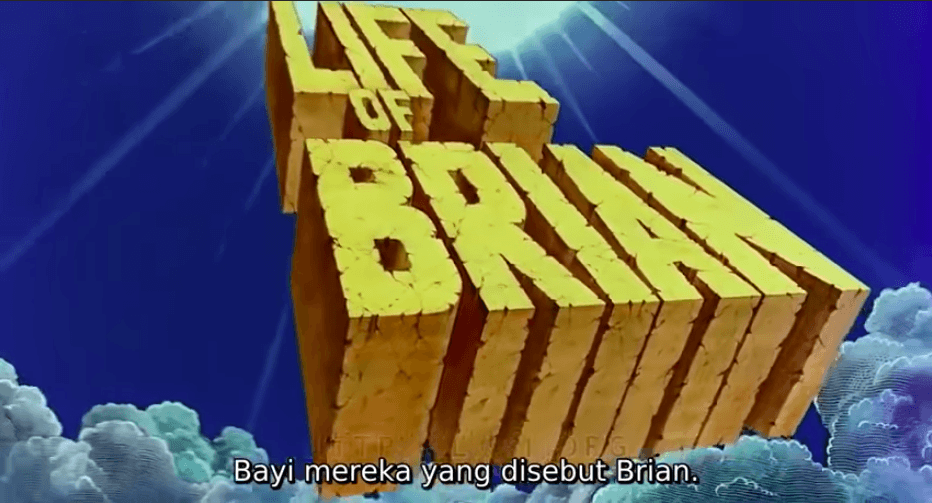 ---
FINANCES
While some musicians and rockstars burn through their money, George Harrison was more prudent. When he passed away, the star had a net worth of over £100 million! Harrison was strategic about his finances and investments. He put money into films and projects that continued to benefit him after their releases.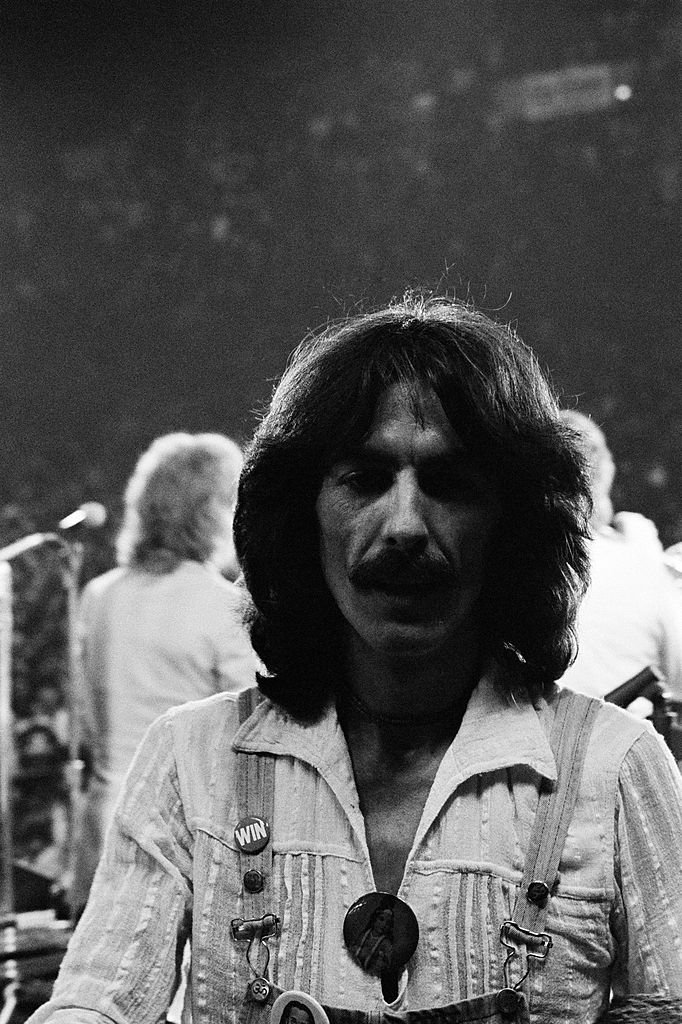 ---
In 1981, Harrison was an executive producer for Terry Gilliam's fantasy adventure film "Time Bandits" and also mortgaged his office building to fund the Monty Python film "Life of Brian." The film was a massive hit and grossed more than $40 million after only costing $5 million to be made.