Urban Explorations: Fascinating Real-Life Stories
Urban exploration has risen in popularity over the years but can be a dangerous (and sometimes illegal) hobby. It involved the exploration of abandoned buildings and often results in some amazing, deadly and even creepy experiences. Here is a look at some of the scariest true stories of urban explorations that went horribly wrong.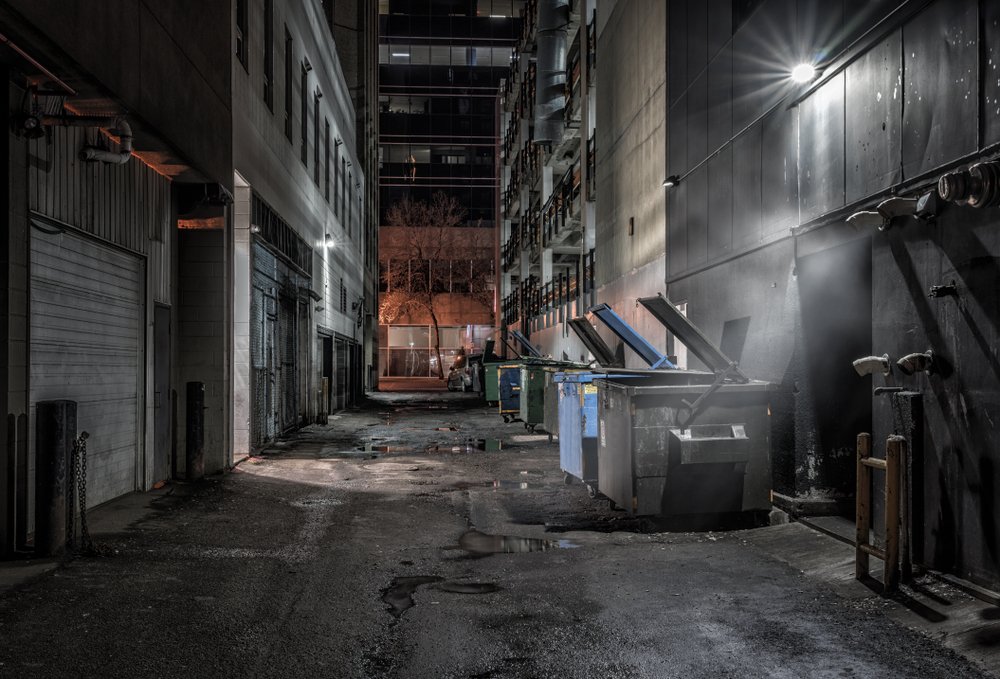 ---
1. TOO DRUNK TO BE AFRAID
A drunk and lonely person in Korea wandered into an abandoned construction site in winter. The night was freezing and they could hear the echoes of cars passing by. The person used their phone for light and walked inside to look around. They revealed that the place was empty and they were too drunk to be afraid.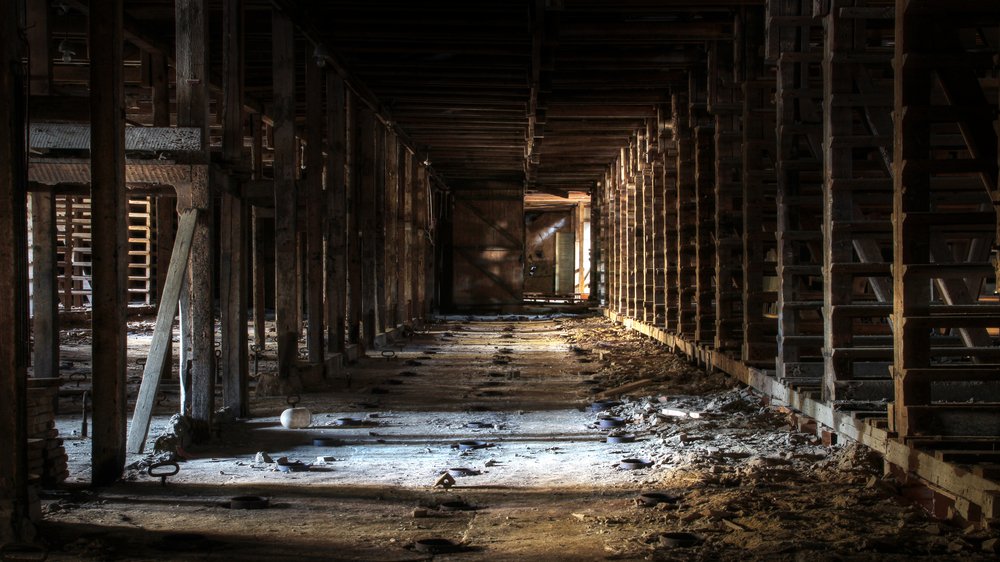 ---
They stumbled up the stairs but drunkenly slipped and fell backward. When they fell, the explorer dropped their phone. In the dark, they felt around and picked it up again only to realize they had been a  step away from a ten-foot drop with a series of rebar bars jutting out of the concrete below. The fall would have been fatal.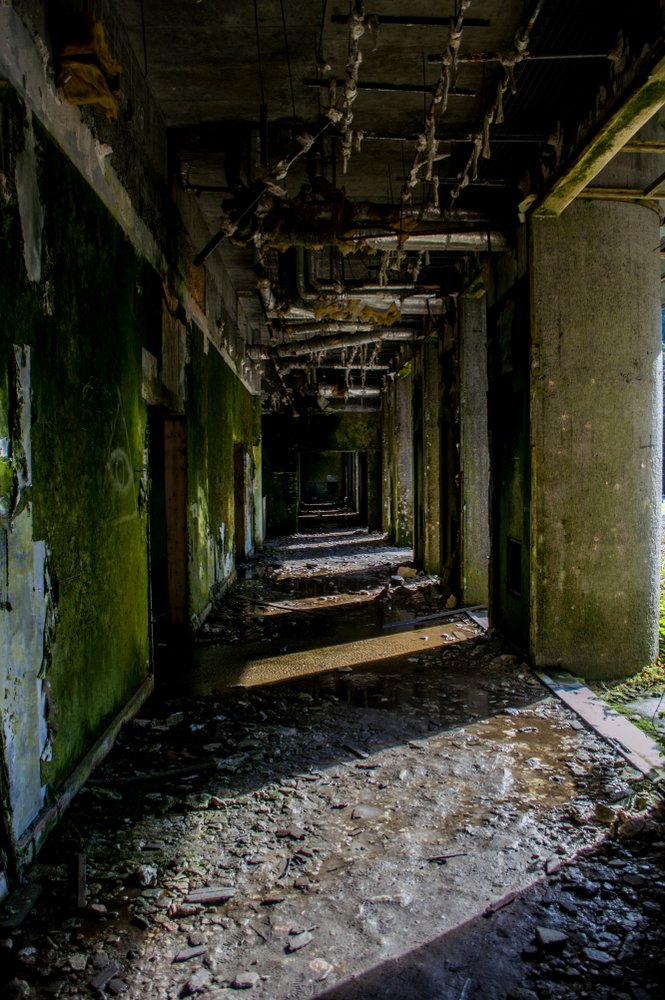 ---
2. SCARY PLACE TO SQUAT
A group of teenagers with nowhere to live found an abandoned house in a dodgy suburb. One of the people in the group claimed it was a dealer's place but that he had left town indefinitely. The teens assumed it was safe to squat there and jumped over the super high fences to break in through the back door.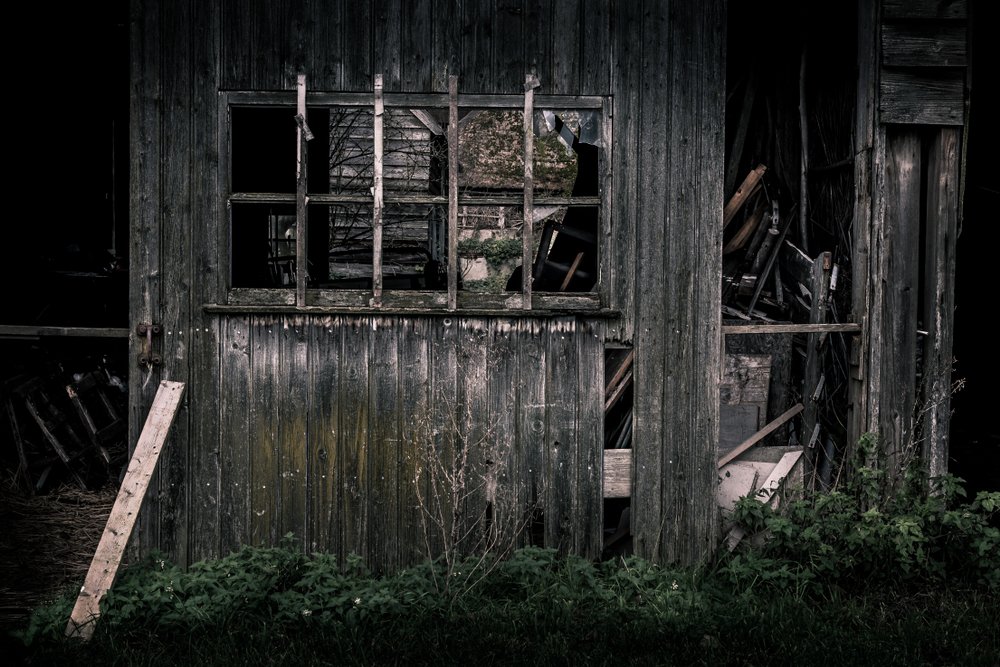 ---
They were met with the site of an old dog chain snapped and dried blood around it. However, they stayed. One night, the group was woken up by banging on the front door. They stayed quiet until it stopped. However, the next morning the teenagers discovered a huge knife embedded halfway into the wood in the front of the house.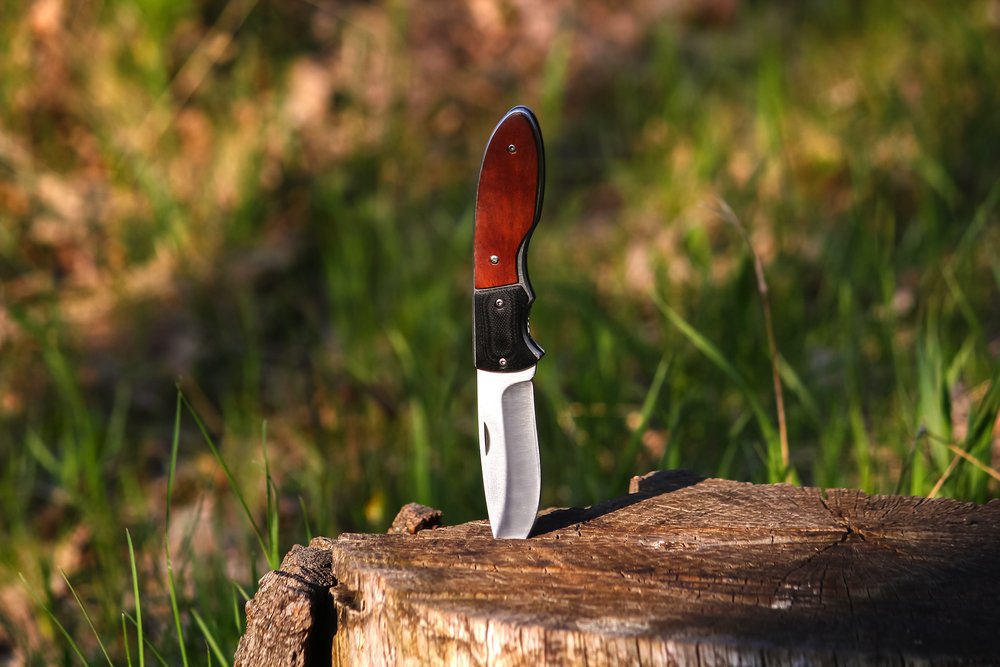 ---
The teen s decided the safest thing to do was leave it there. However, a few days later they went out for food and when they came back they found the place trashed. It appeared like someone was looking for something. The incident freaked the teens out so they quickly left.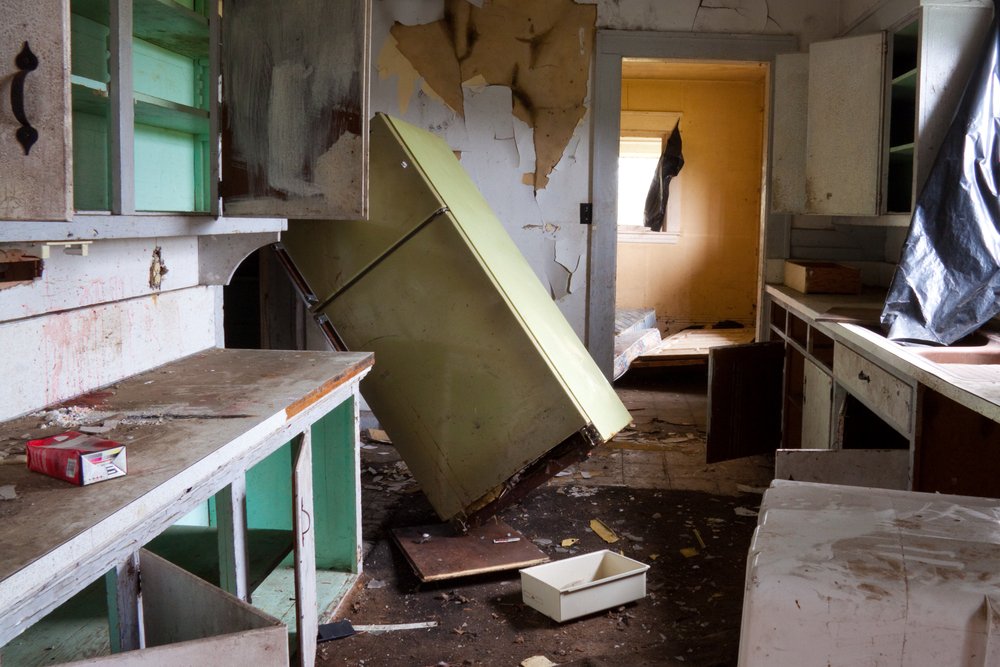 ---
3. NEAT HOTEL
One brave explorer discovered an abandoned hotel. The hotel had giant holes in the third floor. The explorer revealed that while that was odd, the weirdest part was discovering one room that had a set of neatly folded jeans, a t-shirt, and a pair of men's underwear sitting in the middle of a filthy and otherwise wrecked room.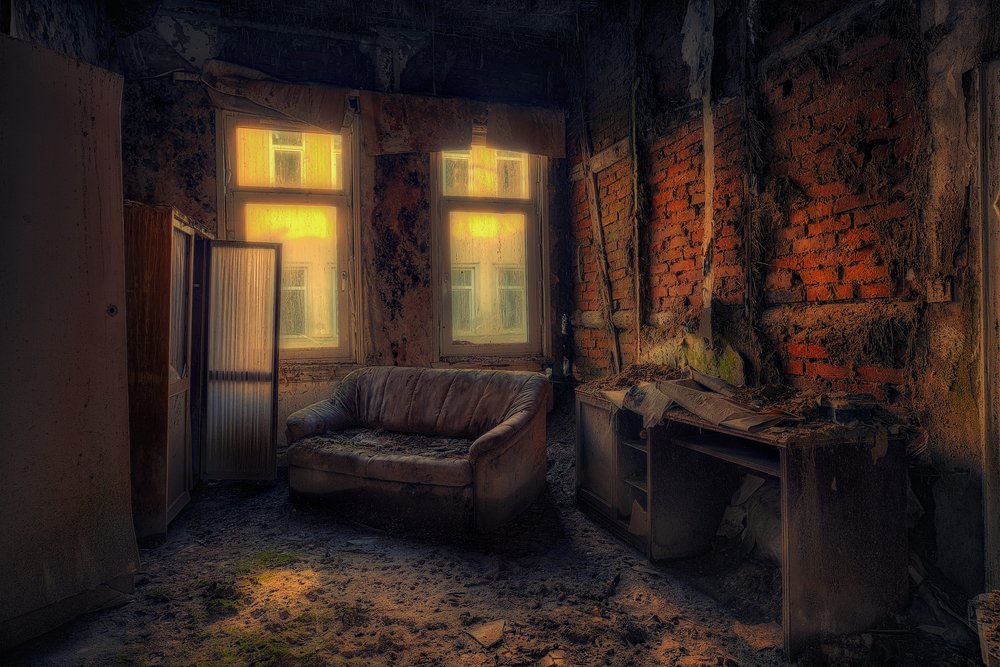 ---
4. FOOTSTEPS
One adrenalin seeking urban explorer learned they can run much faster than they thought when they decided to explore a giant abandoned warehouse complex. While exploring the deserted warehouse, they were frightened to the core when they heard the distinct sound of human footsteps walking across the floor above them. The explorer revealed that they "never ran so fast in my life."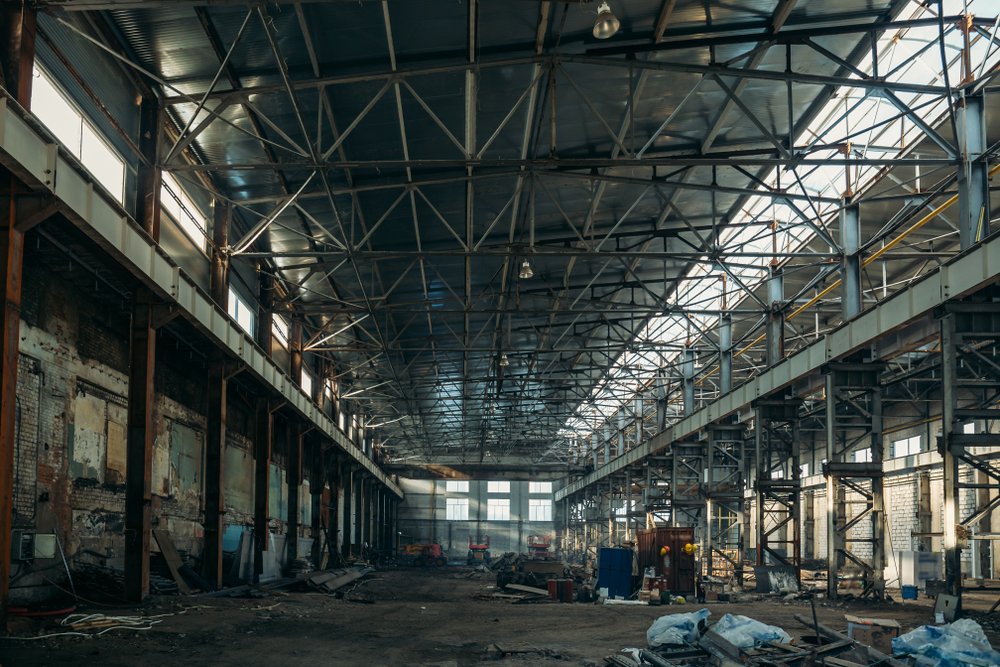 ---
5. SOMEONE IN THE ROOM
A group of friends decided to explore an old abandoned "slave church" in the deep south Georgia woods. One of the friends narrated the story saying that the church was near dug up graves in the cemetery and the church was falling apart.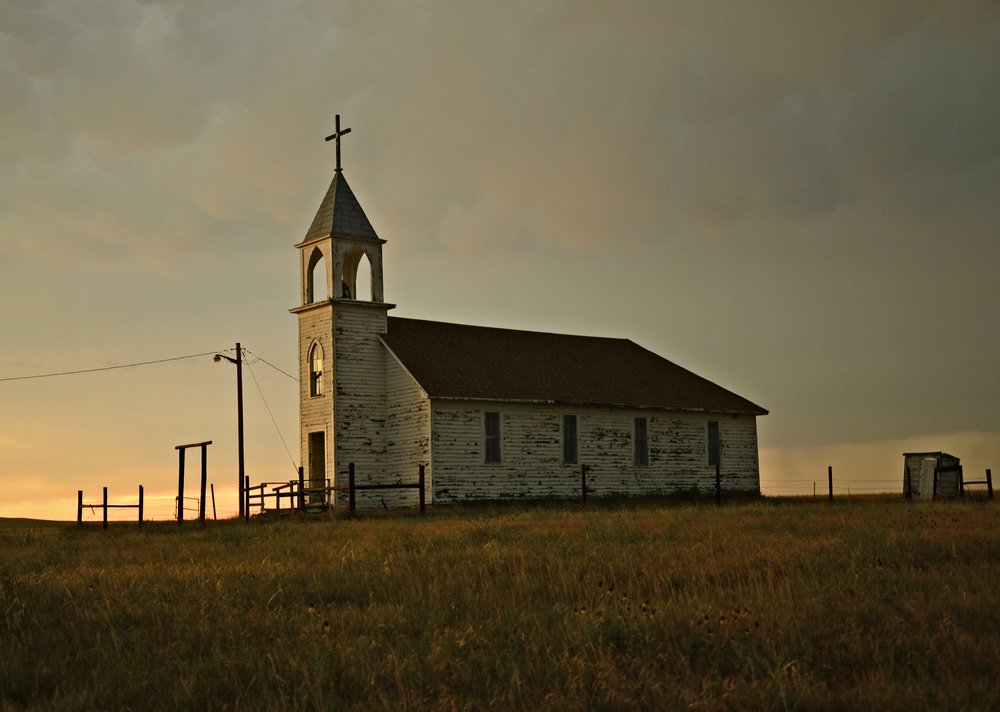 ---
He led the way into a hallway with a room that had the door slightly open. As he got to the door, the urban explorer heard someone in the room say, "shh!" He immediately panicked, turned to run out but his girlfriend at the time was standing dazed against a wall. He grabbed her hand and ran away.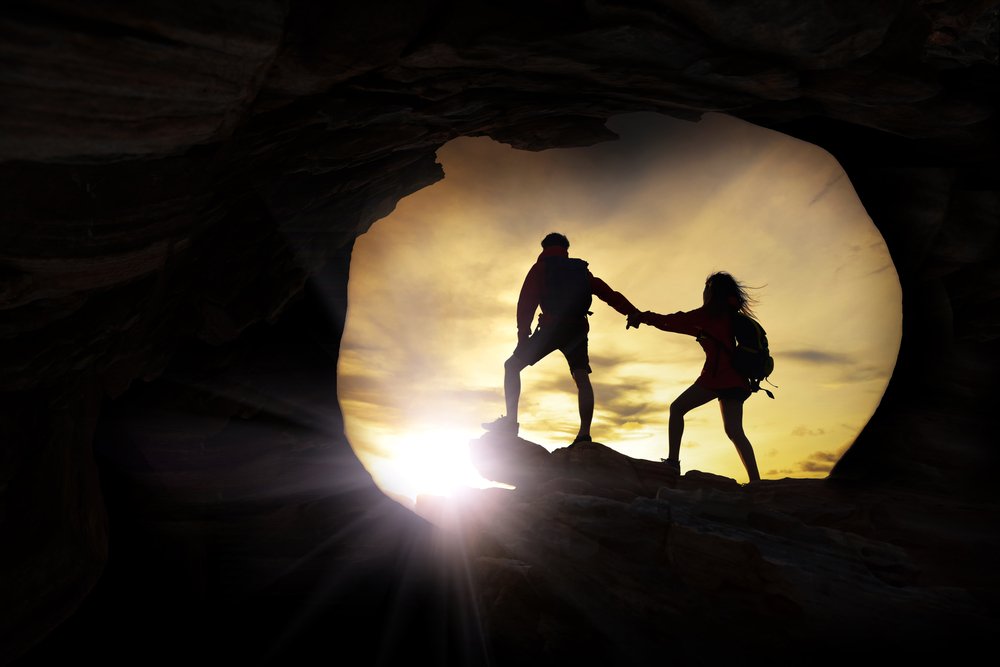 ---
6. SOMEONE BEHIND ME!
This story is an eye witness account of an urban exploration that took a creepy turn. The storyteller started by saying: "My partner and I do urban exploration as a hobby. We once found a vent shaft in an abandoned publishing center that we, of course, ended up crawling through."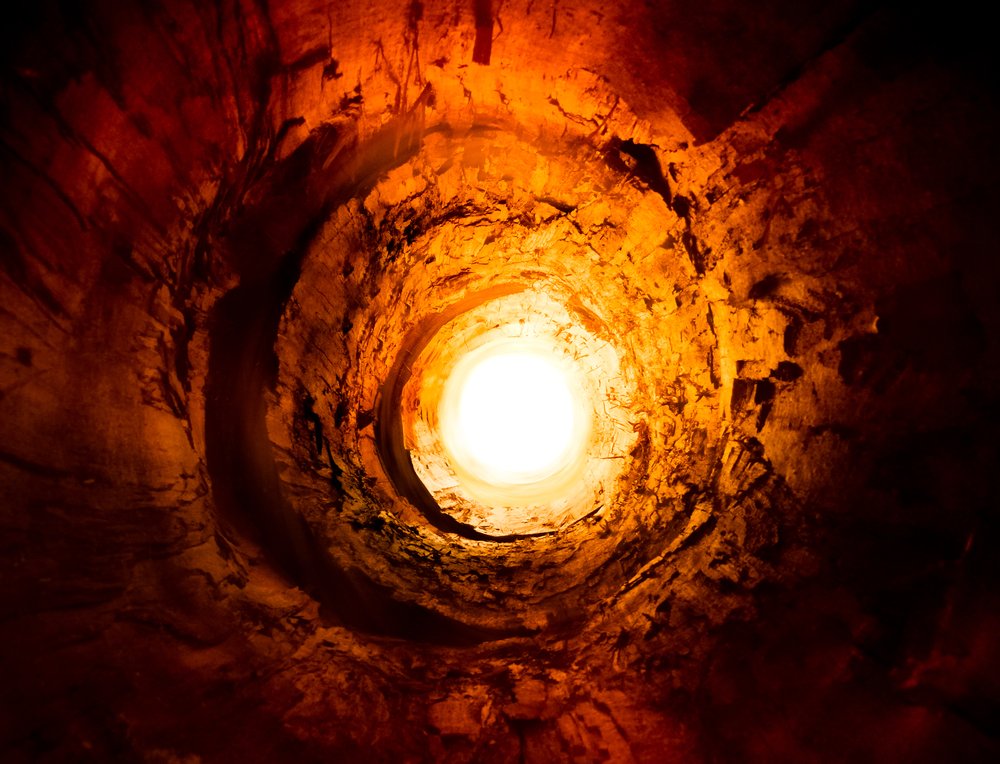 ---
He went on to explain that the tunnel was very small and claustrophobic. He then said "I started to get panicky. I felt like somebody was crawling through behind me. As I turned around, I felt paralyzed by fear. There was someone there. I nearly lost it until I realized it was a cop. Never again."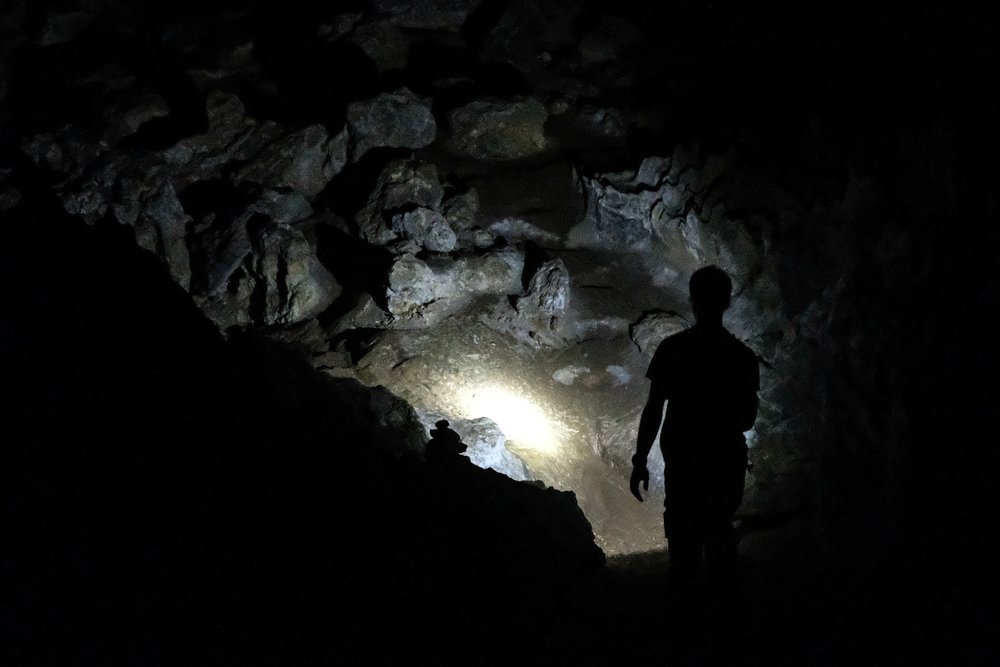 ---
7. SILENT KILLER
A solo urban explorer stumbled upon an abandoned Victorian-era mansion-turned-mental-asylum with everything from a stone ballroom to an indoor fountain and a huge staircase at the entrance. They had been exploring a nearby building that was connected to the mansion. After spending at least an hour exploring the building they walked into a big room on the top floor.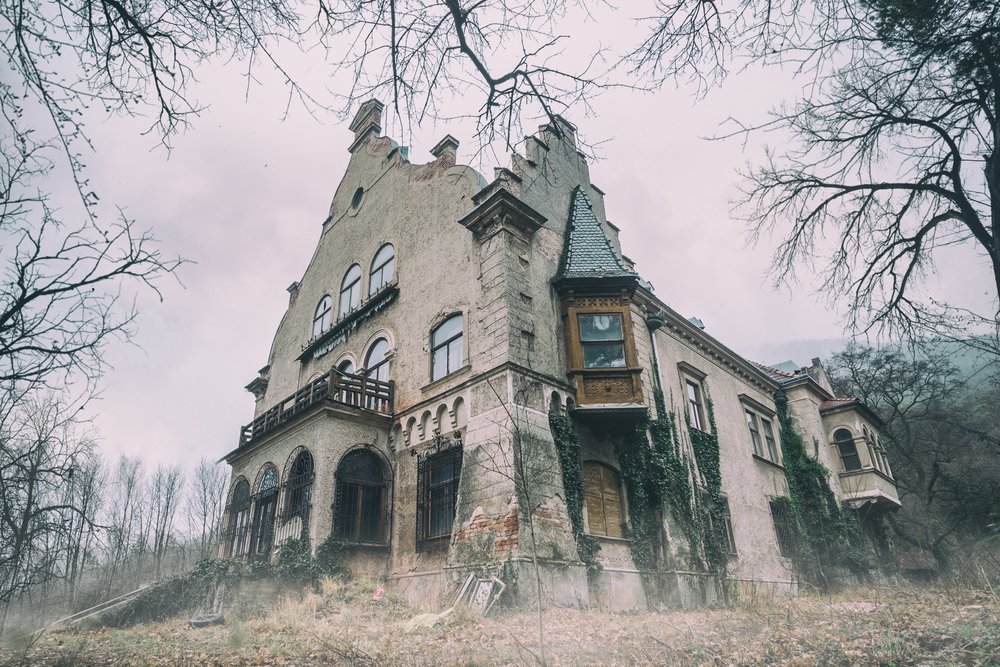 ---
The explorer was horrified to find a sign reading, "WARNING: Extremely high levels of asbestos in this area. Respirators must be worn. If you have been exposed go to [nearby hospital's ER] immediately." In a panic, he immediately rushed home, took a long shower and vowed to never go exploring again without having a P100 respirator on first.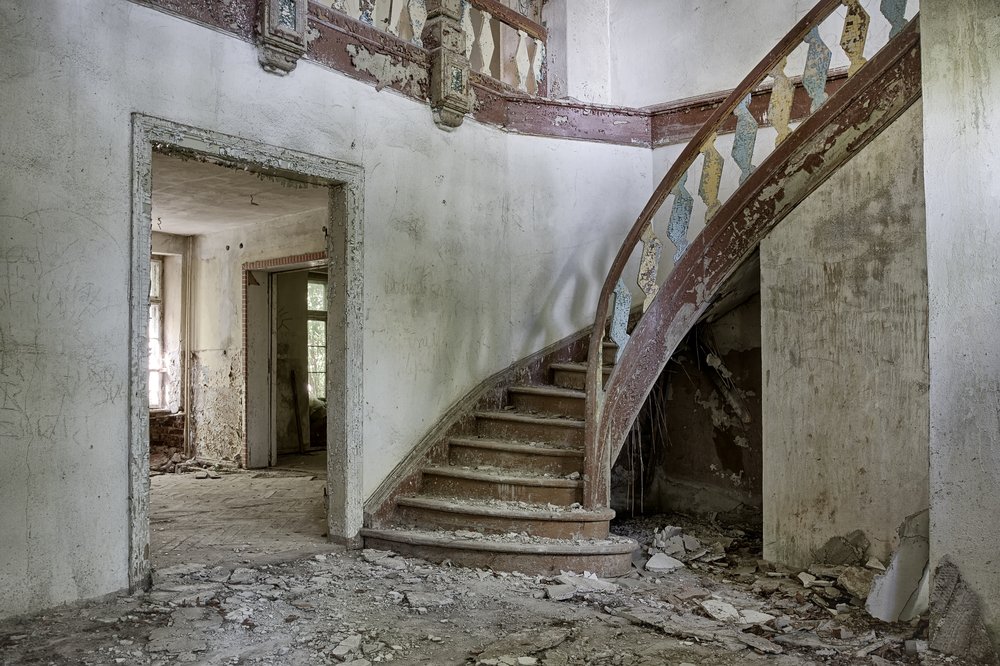 ---
8. SCARY COP
Another time the police terrified unsuspecting explorers was when a group consisting of some photographer friends visited an abandoned water park. They crawled through the hole in the fence and opened the front door to find a cop sitting at the main desk. The real cop called for another unit to who questioned the trespassers before letting them leave.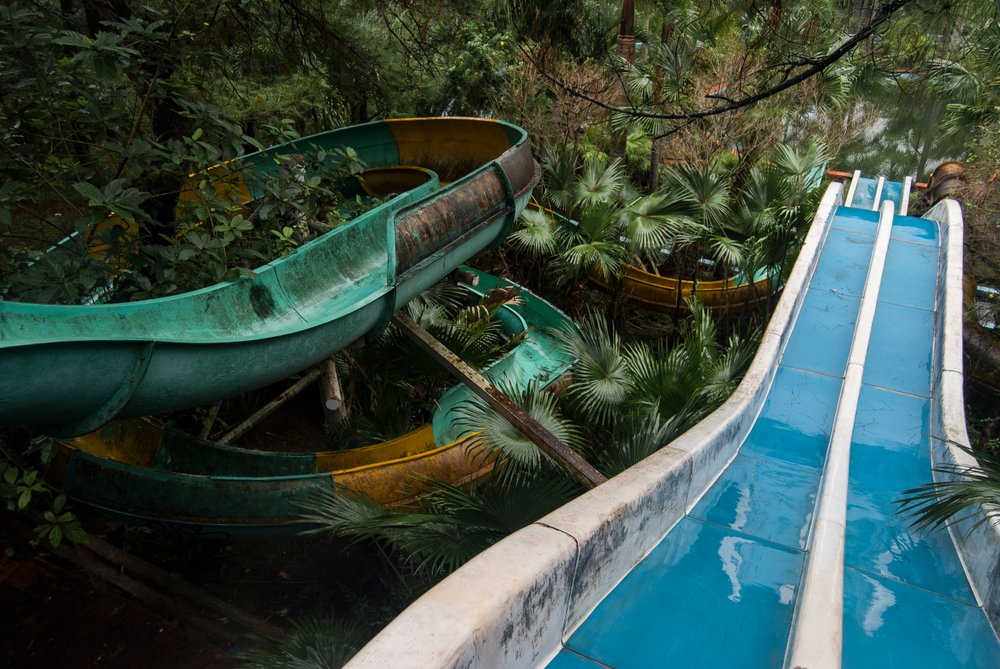 ---
9. SNOW SCARE
In Edmonton, there was an abandoned "crematorium" on 184 St. An urban explorer recently took to social media to reveal that about 25 years ago, the area featured graffiti of pentacles and "blood spatters" on the walls. Explorers in the area would sometimes visit it at night but the experience was extremely creepy.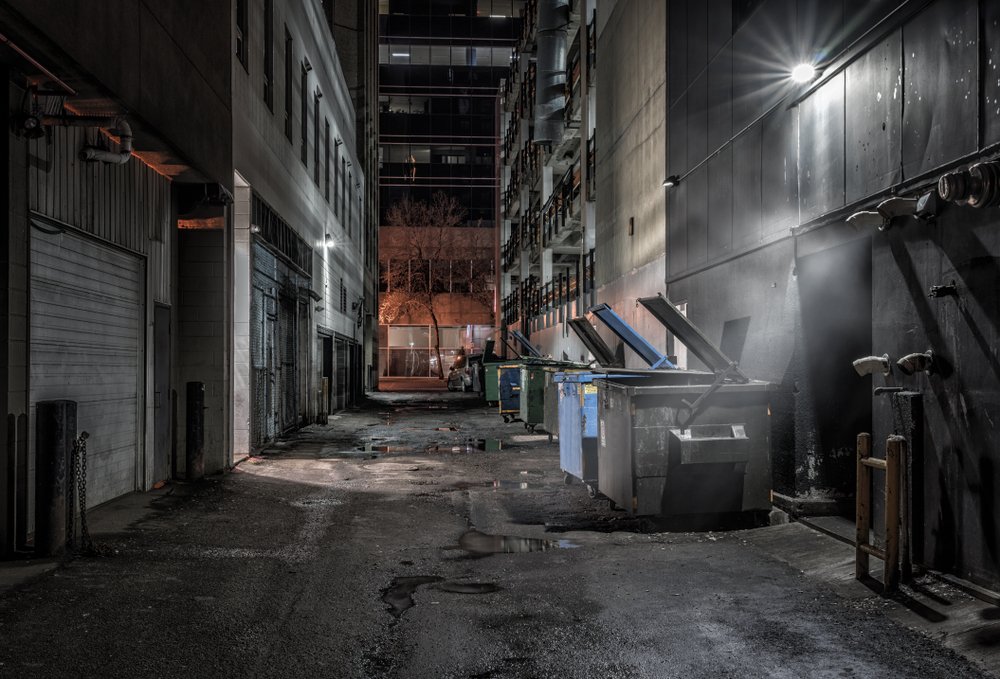 ---
The explorer went with a friend one winter night. He wrote: "As we were nearing the building, we heard footsteps walking towards us, crunching the snow. We stopped, the sounds would stop. It wasn't an echo. We started walking, they would start walking towards us again." Thoroughly creeped out the friends ran back to their car and left.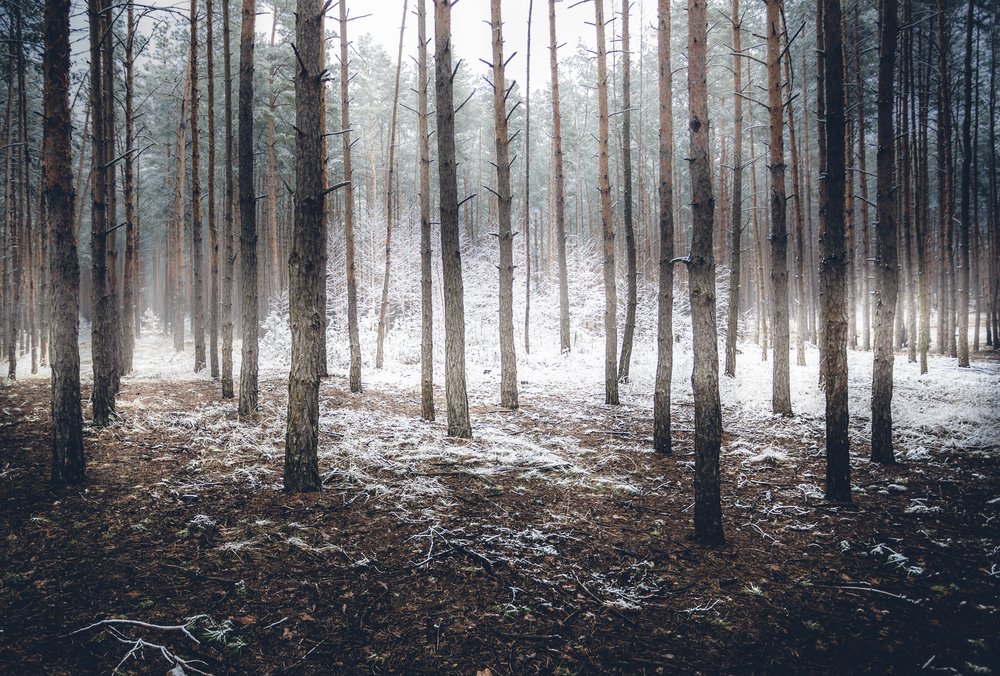 ---
10. SCARY CAT
One group of explorers stumbled across a room filled with hundreds of bird skeletons in an abandoned unfinished hotel/condo building. They were exploring the site in British Columbia thus they came to the assumption that they had inadvertently stumbled into the lair of a cougar. Needless to say, they left the site very quickly and were extremely creeped out.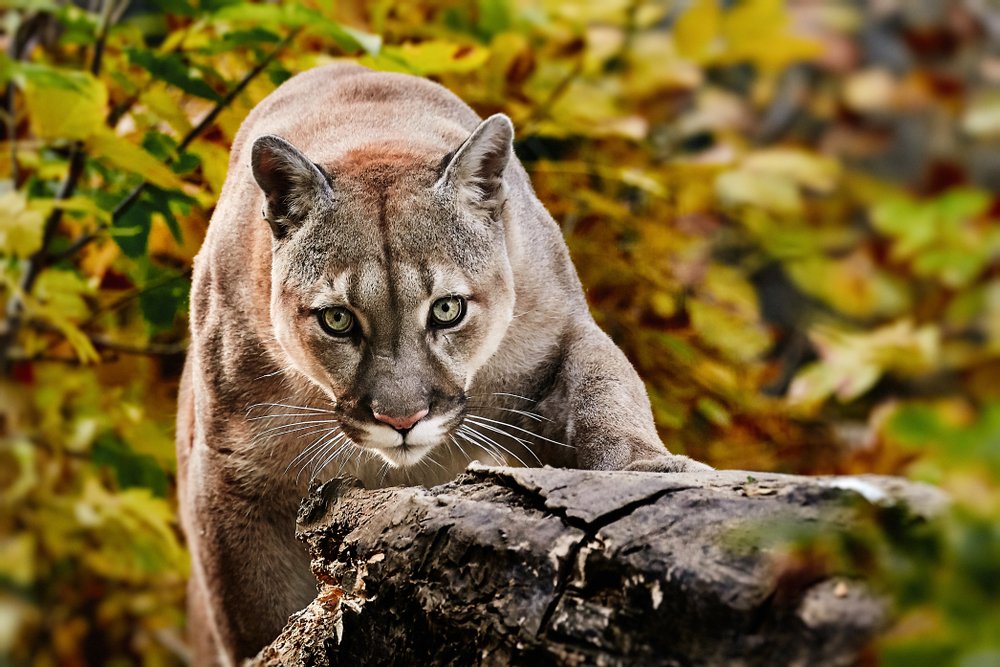 ---
11. TUB GHOST
Three friends broke into an abandoned military base and discovered a concrete room that was once barracks. The room was completely empty except for an old fashioned claw foot bathtub in the center of the room. They decided to stay the night even though one friend kept telling the other two that "we just walked into a freaking horror movie!"
---
12. KEEP OUT
On Angel Island in San Francisco Bay, there is an abandoned WWII military base with an old hospital. Explorers are able to access the buildings but the staircases have been removed so the upper floors are inaccessible. However, a group of reckless 15-year-old decided to boost one of their friends onto the second floor to see what was there.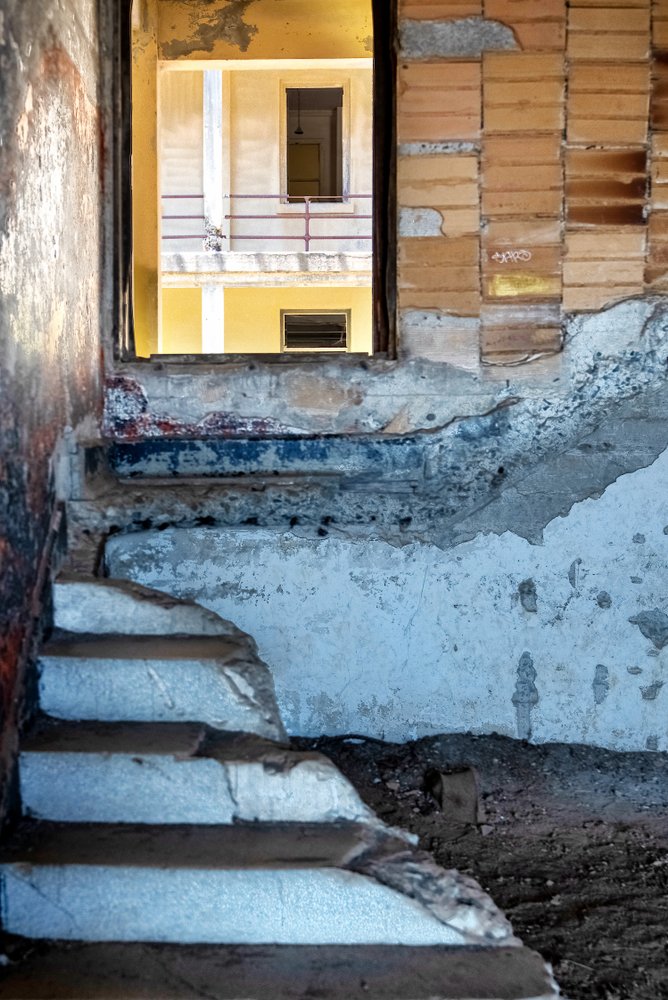 ---
According to their friend who apparently provided them with photographic evidence, it was very similar to the rest of the hospital except for one room. There was reportedly a room on the third floor that was padlocked shut with "keep out" painted on the door. 
---
13. DO NOT FALL
One curious explorer opened up about their creepy adventure to a local abandoned mental asylum. The asylum is huge, extremely dark and, a labyrinth that is confusing and disorientating to navigate. The hospital is still filled with hospital beds, machines, etc.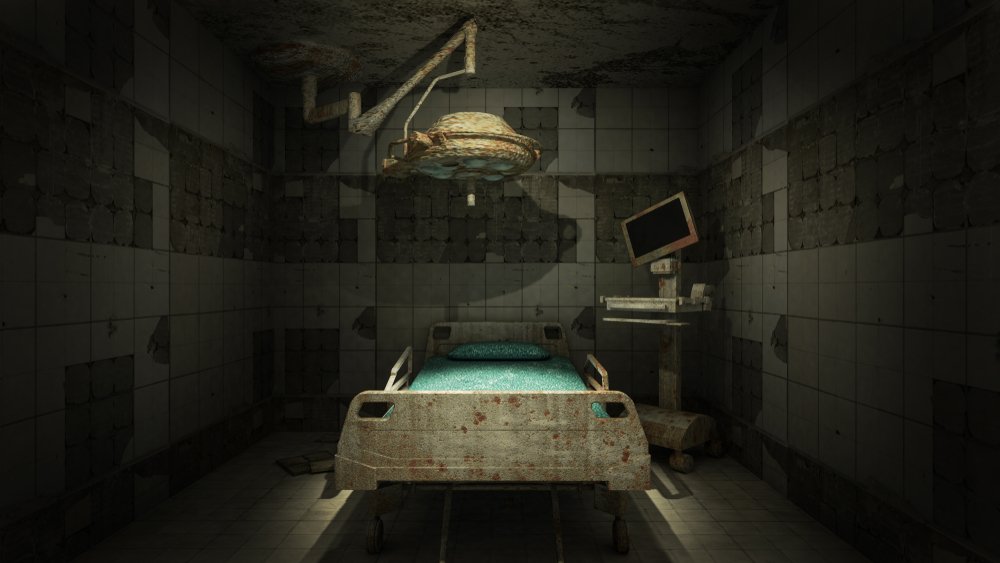 ---
However, when the explorer and their friends last visited the site, they had the scariest experience. They entered a dark room where the entire floor was missing, apart from a small patch directly in front of the door. The explorer nearly fell through the hole and down a two-story drop.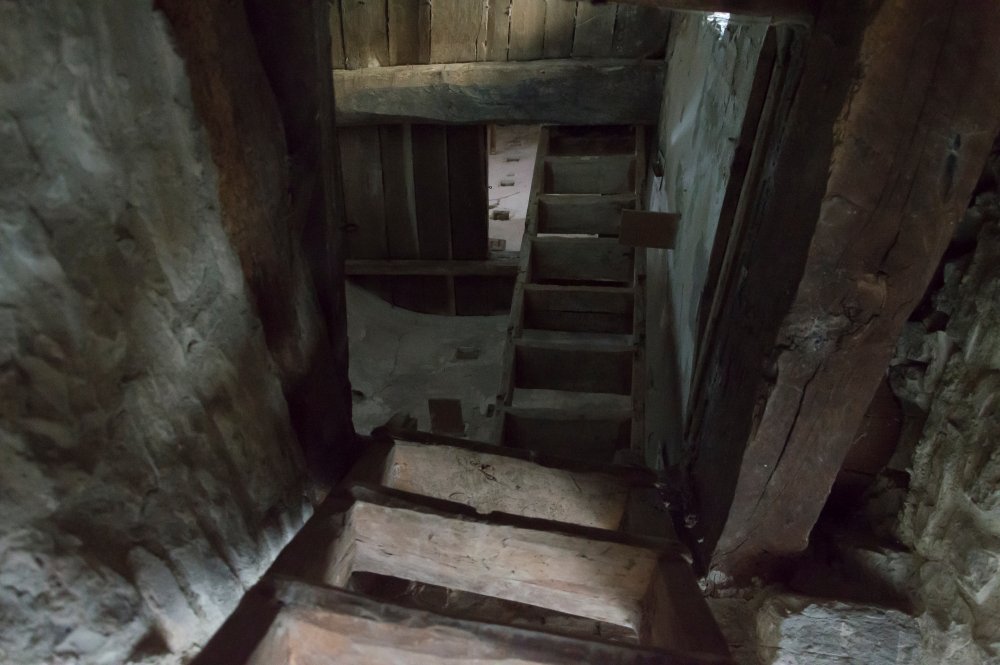 ---
14. EALY RETIREMENT
Two young cousins decided to explore an abandoned old church. The more adventurous cousin decided to climb and see if he could get onto the roof. Unfortunately, the building was unstable. Lucky for him he was not at the top when he fell and cut his leg. They were forced to leave and gingerly returned home to treat the nasty gash.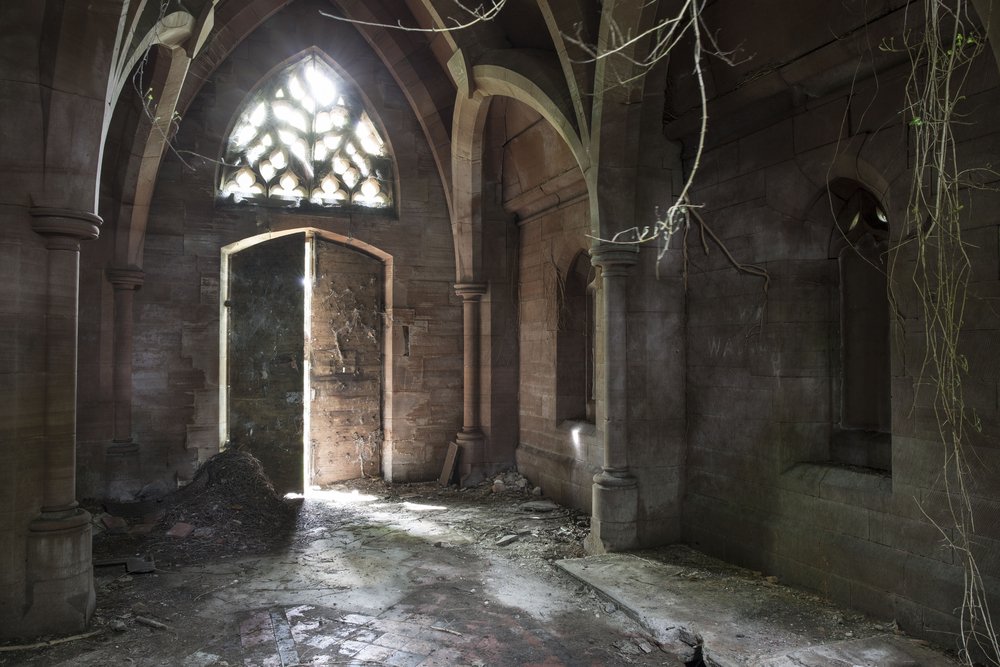 ---
15. CREEPY SHED
A couple decided to explore an old farmhouse. Everything seemed relatively normal until they entered the shed. It was filled with "enough guns & ammo to start WW3." The couple was in Australia, where guns are very rare and very strictly regulated. Stumbling into a stash of a hundred guns is definitely bizarre and unexpected.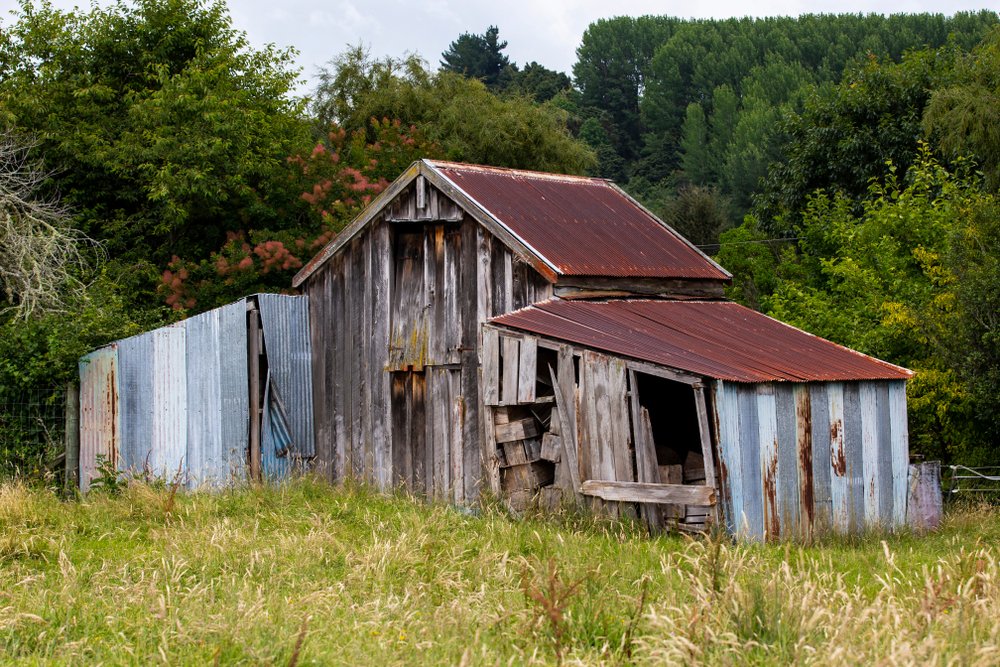 ---
16. GOOD CALL
A 10-year-old girl bravely ventured into an abandoned building with a group of boys. They explored the building and went down to the basement. While in the basement, a woman started screaming unexpectedly. The basement was in darkness and they couldn't see anyone even when they use flashlights. When the screaming continued the group ran out of the building.
-
DoctorDoggieYT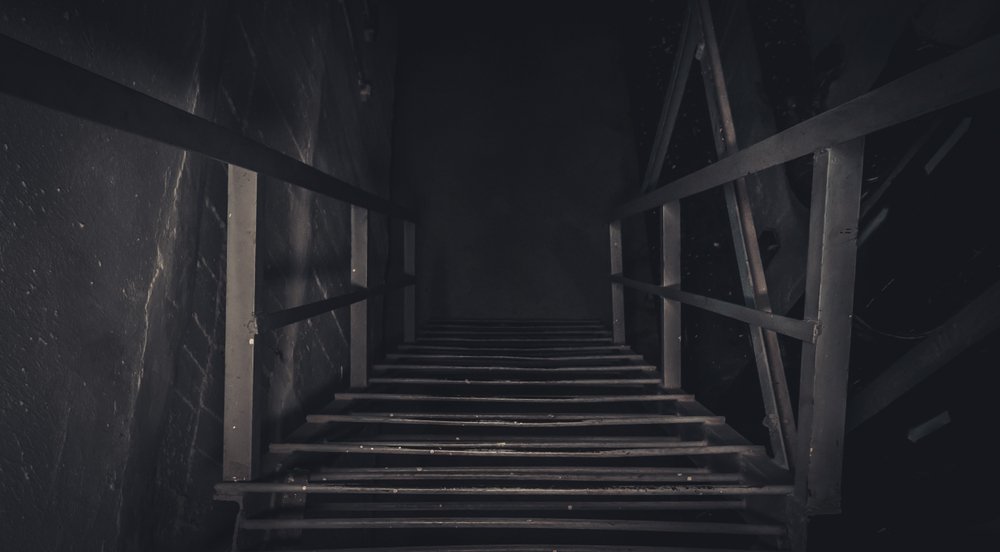 ---
17. PENNYWISE 
Another group of kids used to explore an abandoned warehouse. One night they came across a film crew at the warehouse. They were caught by police and chased into the bush. They later found out the crew was filming a scene for "It Chapter 2"  and now whenever they visit the warehouse they keep thinking about a clown wandering around.
-
Blazars07
---
18. JUST TO BE SAFE
A group of friends were out skateboarding one day and found an abandoned toy store. The back door was open so they went in to see if there were any good places to skateboard. However, when they entered, they discovered a wall with graffiti saying "Bloods Territory (Gang), # of people beaten here: six." The warning freaked the children out and they left and never returned.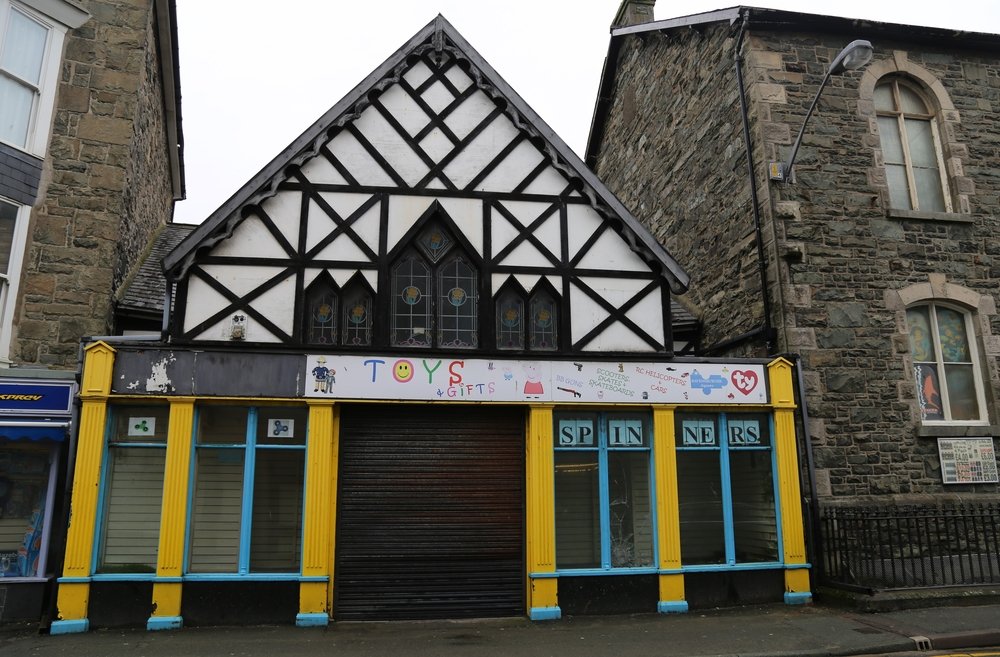 ---
19. TRIPPED ALARM
A group of explorers decided to visit an abandoned school. It was completely boarded up and they had to break in. The group manages to get in but when they entered the gym, they triggered an alarm that was using a type of backup power. They were forced to rush back out through the small opening they had entered from. 
-
YourLocalMonarchist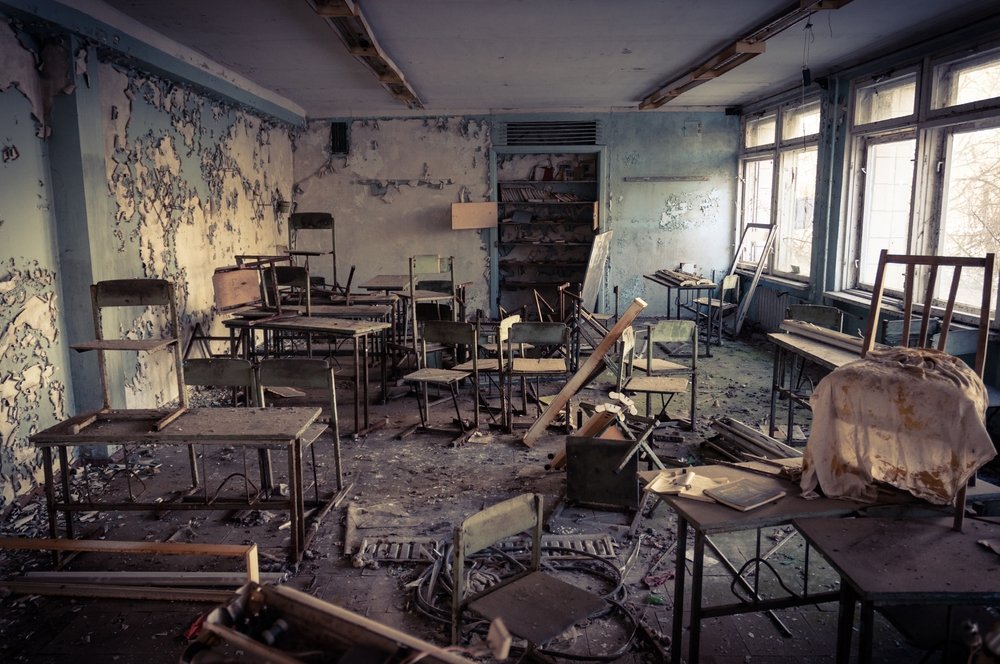 ---
20. BLAST OFF
One explorer discovered one of the most amazing urban exploration spots of his life when he stumbled across a plaque honoring those that died in an accident at an abandoned rocket test facility deep in the woods. The facility was abandoned in the 60s. It is made up of a rocket engine test pit surrounded by tunnel catacombs.
-
permalink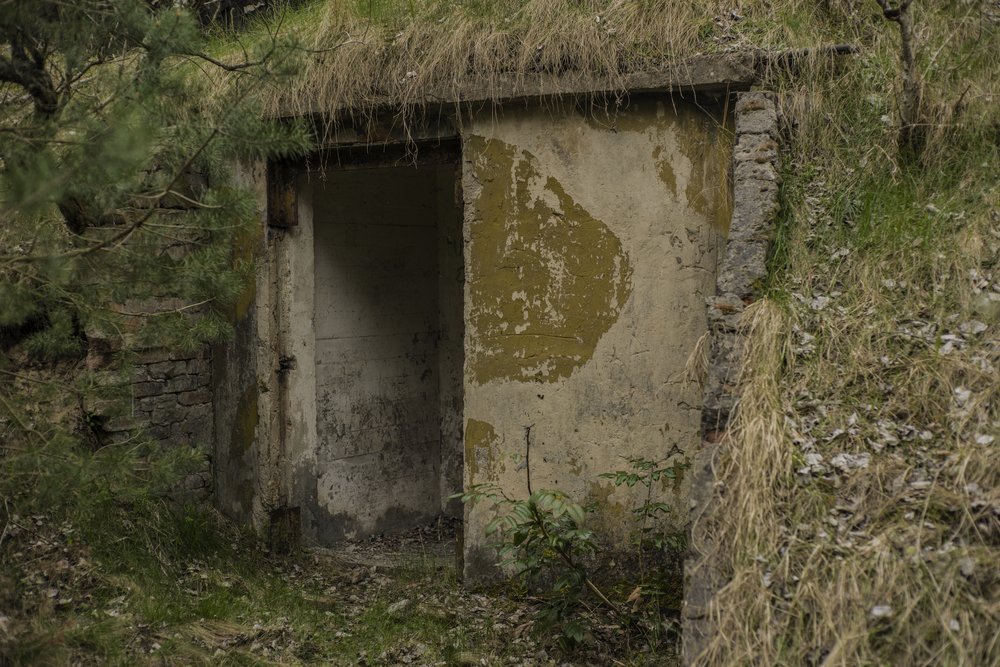 ---
23. SEEING THE LIGHT
We used to play airsoft king of the hill games in an old early 1900s mansion that had been abandoned since the 80s in the Illinois cornfields. We never went deep into the basement because it was partially flooded. It also creeped everyone out when we would get to the bottom of the steps.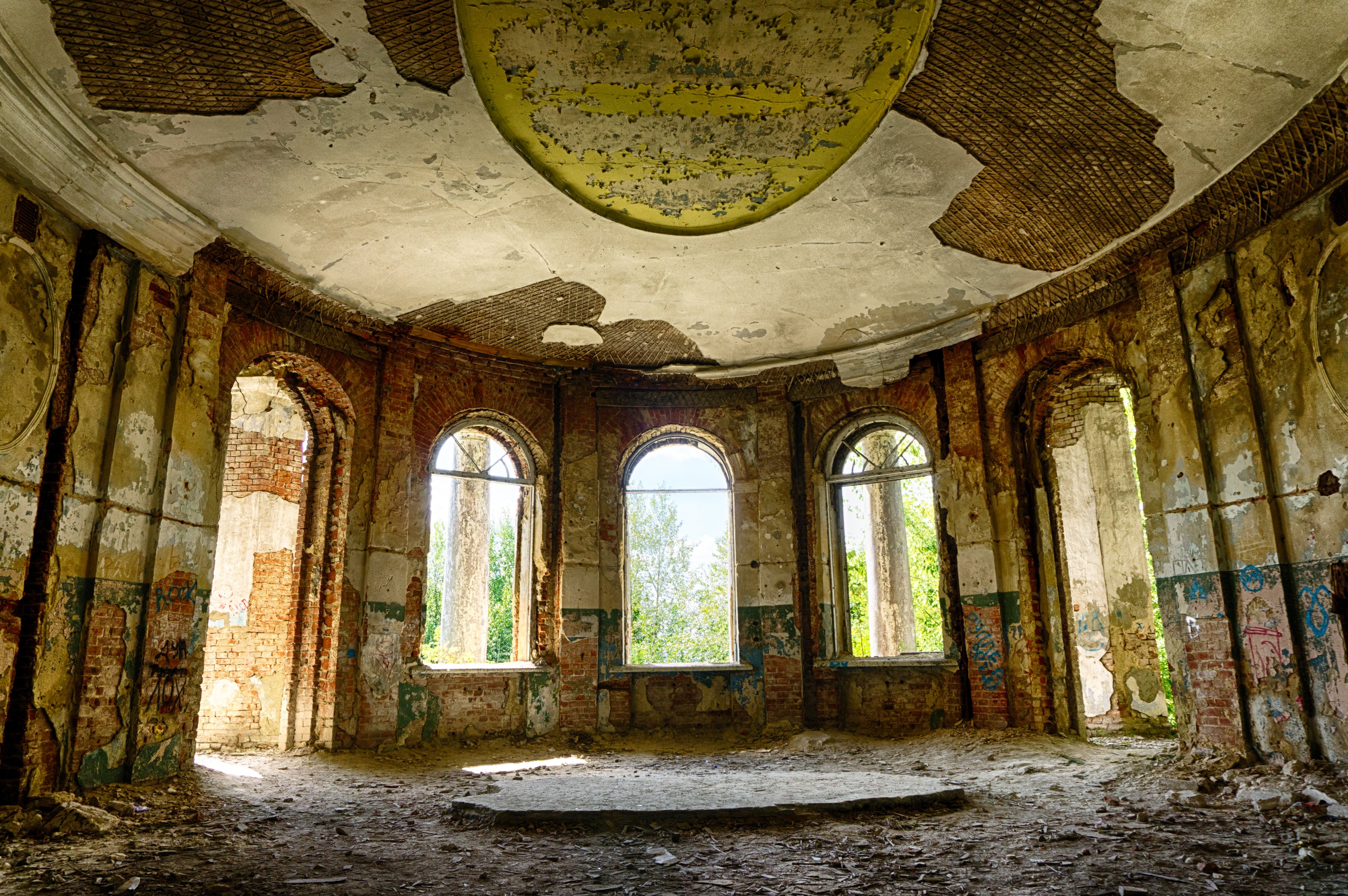 ---
Once they decided to play a night game and the whole vibe of the house was off. @itsfish20 said it felt like someone standing right behind them the entire time. There were noises and sloshing water coming from the basement. The freaked out players decided to leave but as they were leaving they claim there was a light that flickered in the attic.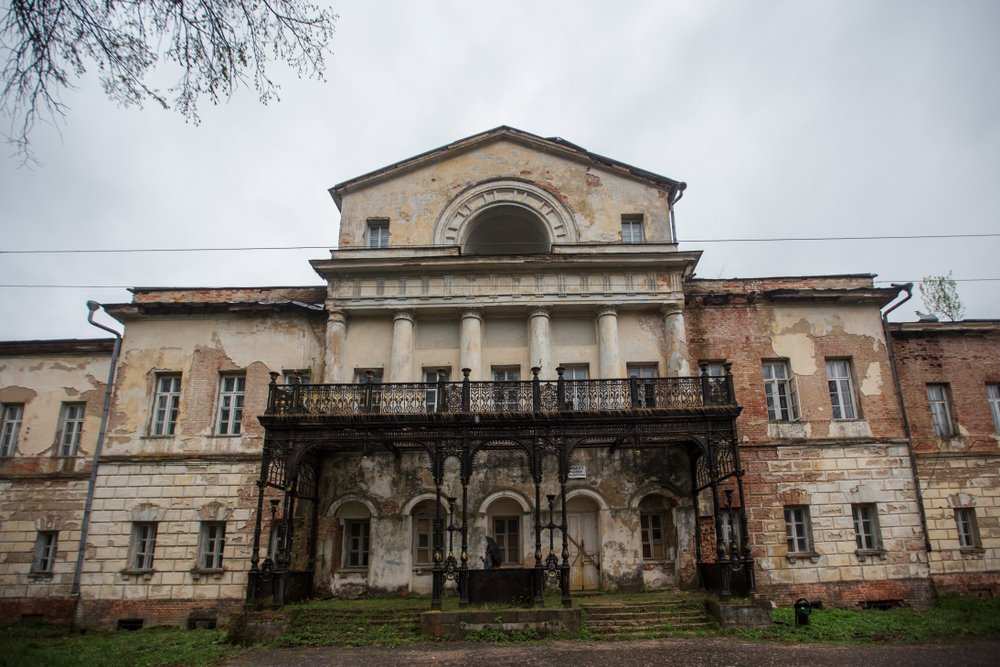 ---
23. SPIDER TO THE FACE
Took two steps into the doorway and a gigantic banana spider crawled right onto my face. I knocked myself backward out of the place, just hitting myself in the face to get it off. After that, I decided that was enough of that noise.
-
sabineastroph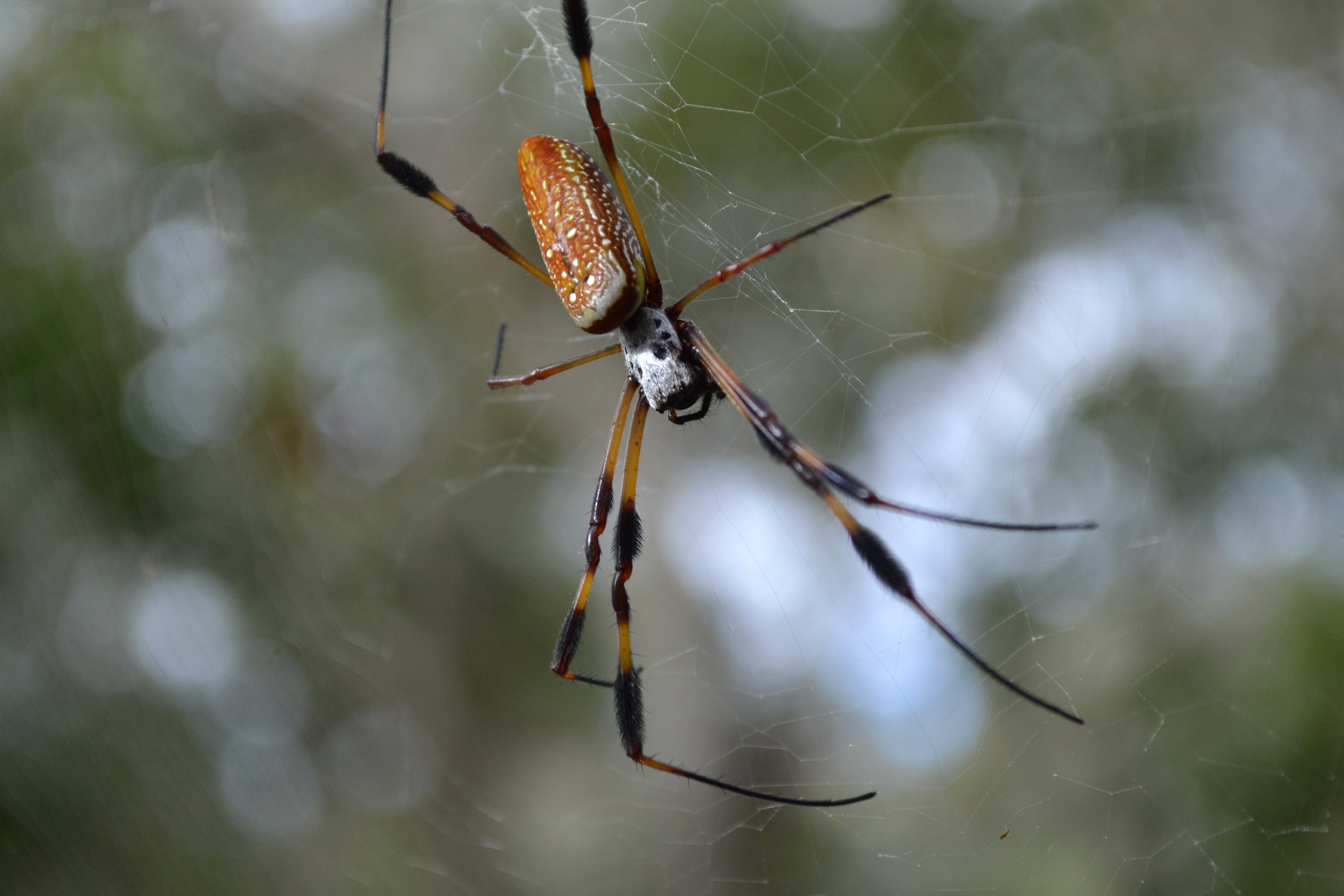 ---
24. ELEVATOR GHOST
A property manager was managing an old abandoned bank/office building. It had two elevators, but only one of them worked. The revealed that once while doing a routine safety inspection, they got on the elevator in the basement and pressed floor 12.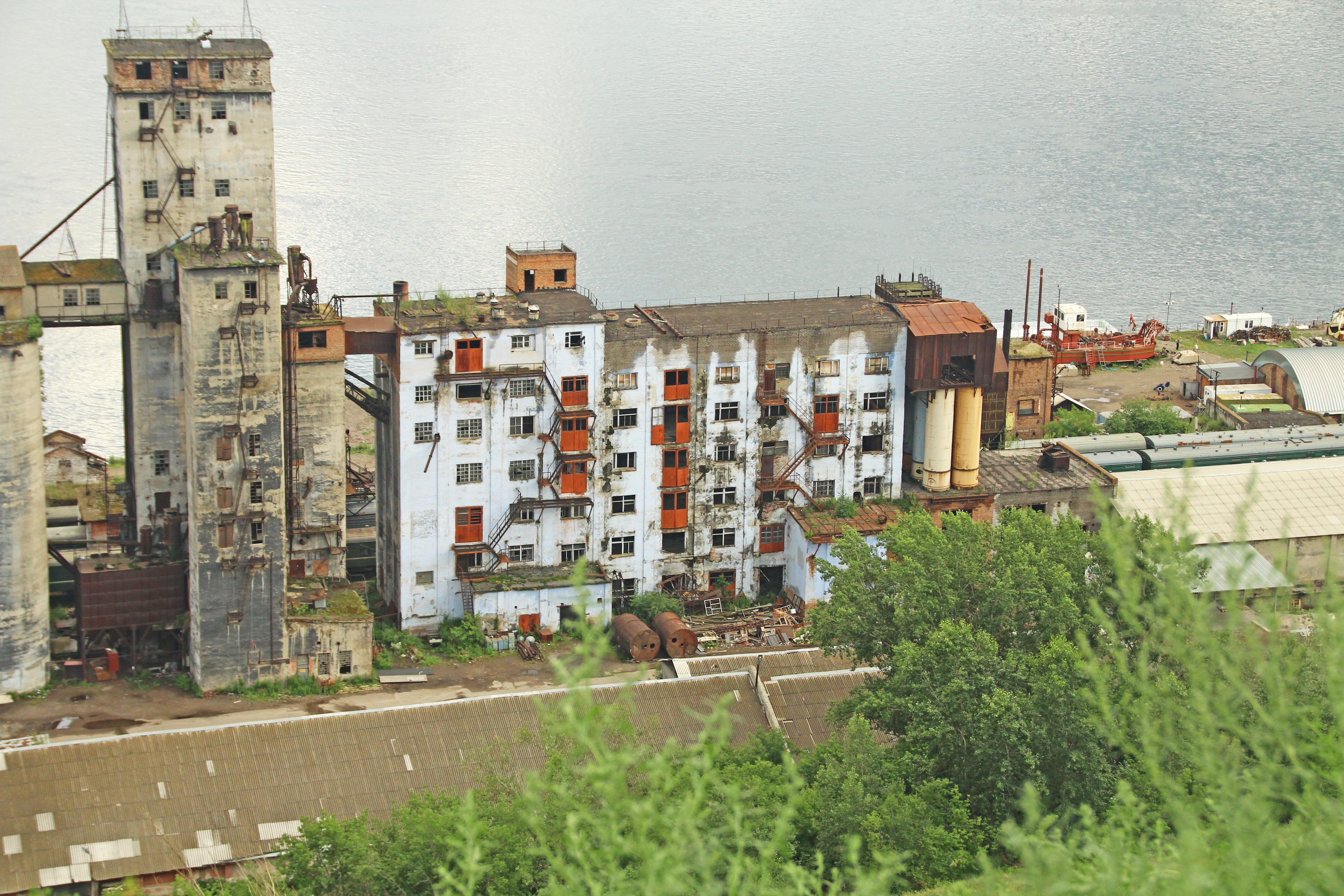 ---
"The next three minutes made my blood run cold," revealed troublehunter. Explaining, "The elevator stopped on floor three. The doors opened. A cool breeze blew in. The doors closed. The elevator continued to floor 12. I swear a freaking ghost joined me in the elevator."
-
troublehunter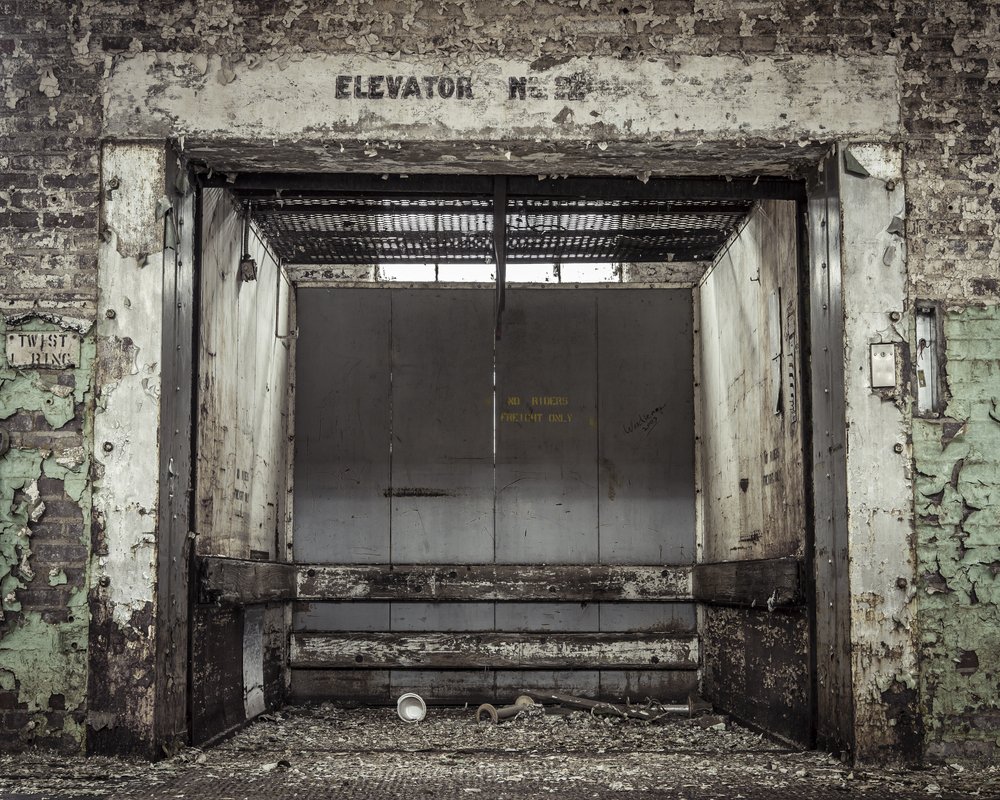 ---
25. BOMB SHELTER
My friends and I went into an old WWII bomb shelter in some woods when we were 10 years old. In them, we found very explicit drawings in pencil of cartoon characters like Kim Possible, every Simpsons character, and some Family Guy ones, too. It was super creepy and we did not go back.
-
Chalonk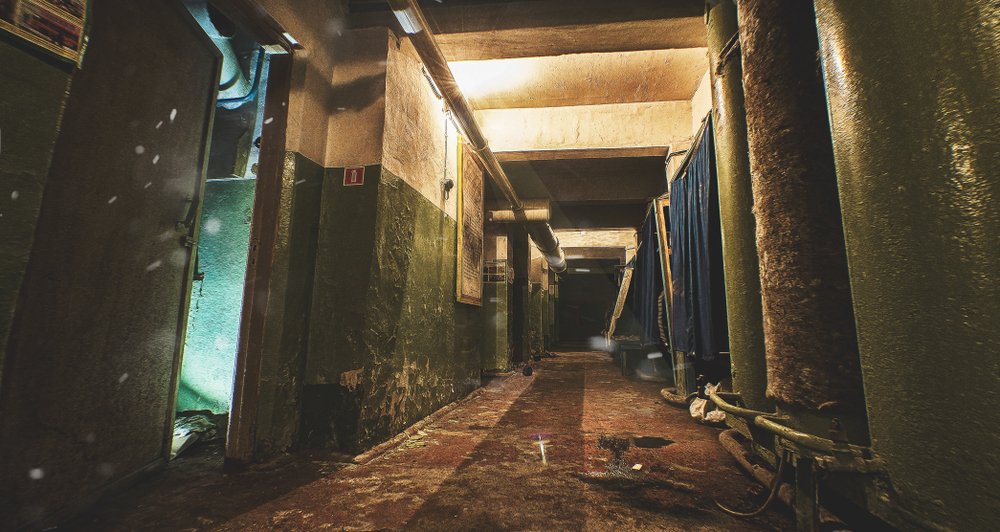 ---
26. SPOTTED
So this happened one year ago. I was with my best friend at a pretty known abandoned house in my city. Almost every weekend we would go there, have fun and drink. Nobody was interrupting us, but one night as we entered, we noticed some homeless people walking around and yelling. At that point, we knew that we should get out of there.
---
The problem was that those guys had already seen us and started chasing us, not running, but still. He and I decided to run and hide in a bus station nearby. After 10 minutes the homeless guys were around the corner of the street and holding some kind of knife (there were four guys).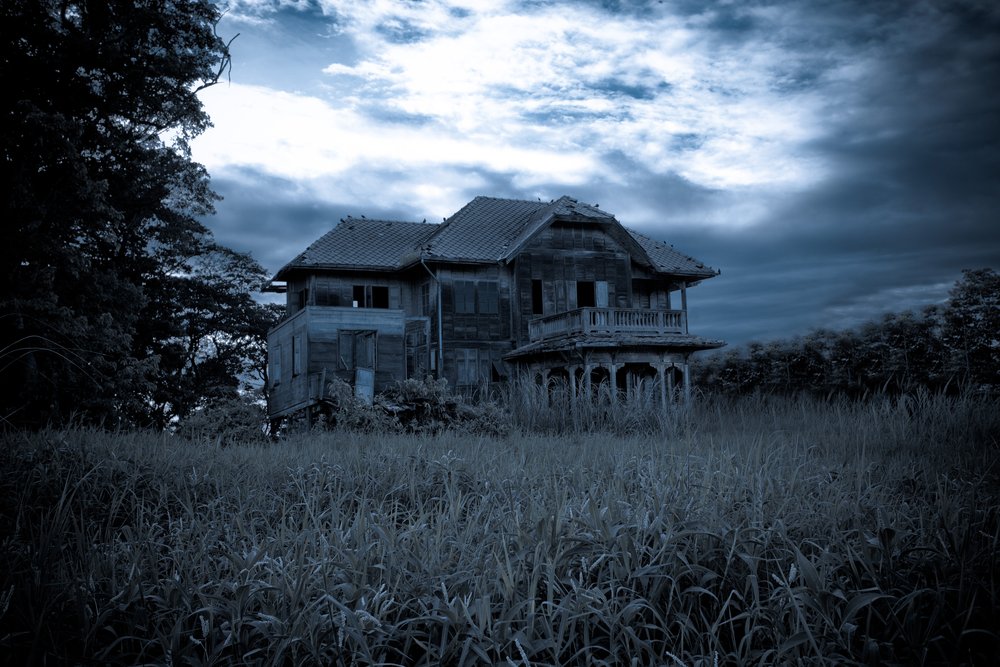 ---
It was 11:00 at night so we got really scared and went to one of my friend's houses 500 meters from there. We called the police and it turns out that those dudes have been sleeping in buses and doing this kind of stuff all over the city. I was pretty scared about that situation.
-
stepbro_69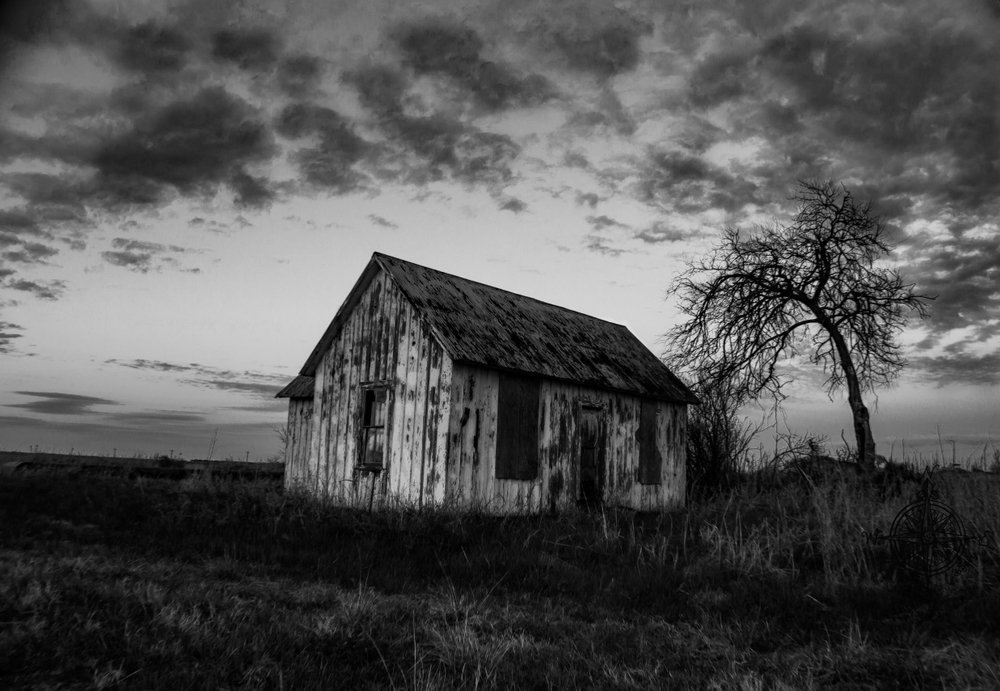 ---
27. HELP
I used to go to Army Cadets in like 2011-2012, and on the way back there was an abandoned building. I started in winter so it was always dark on the way back (around 9:00 pm) so I didn't notice the most chilling part of the building until it was too late.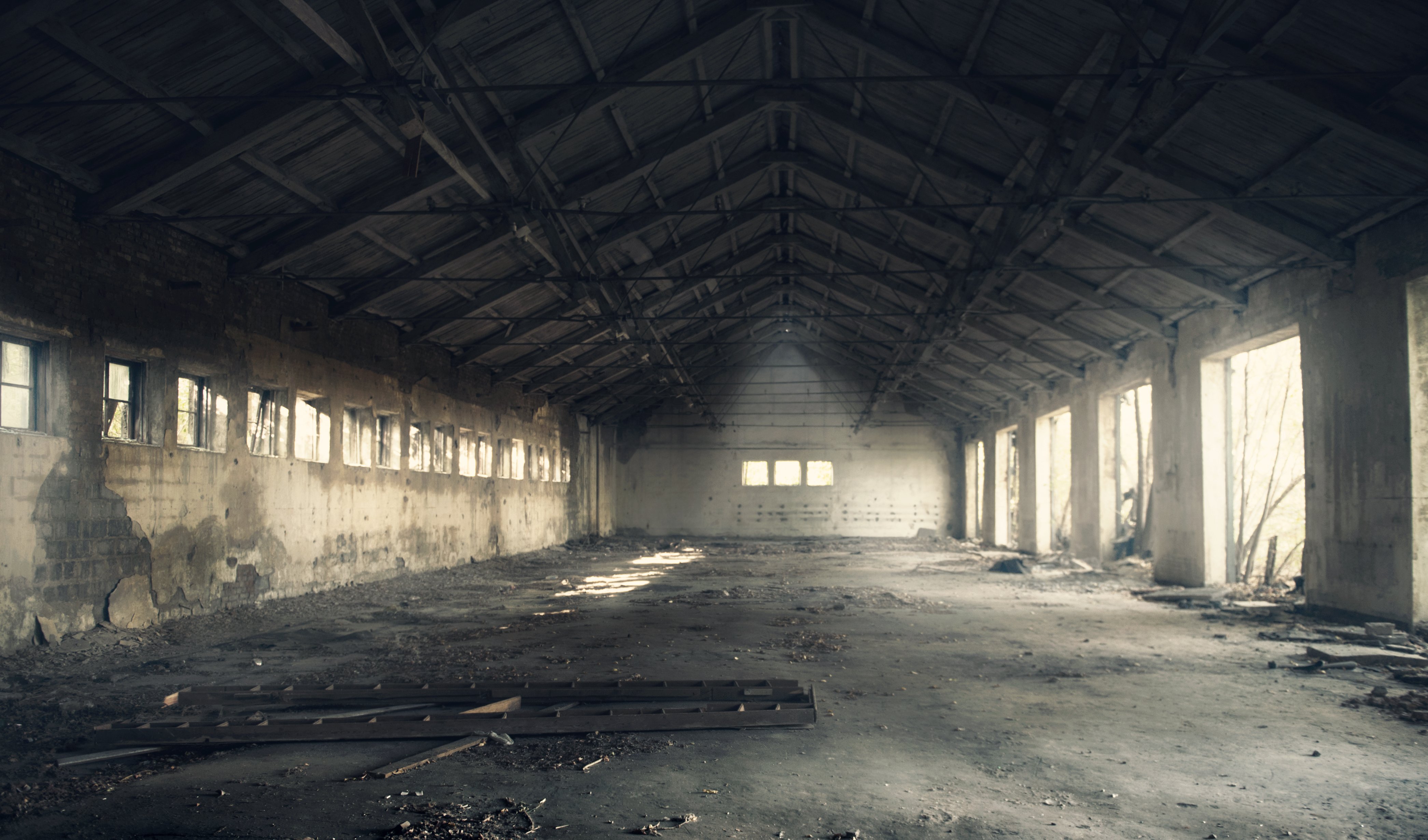 ---
I went there in July when the sun went down much later in the night. As I looked around, I felt a chill run down my spine. The word "HELP" was carved into the window. If it was the bottom floor I could brush it off as a prank or something, but it was the top window of a four-story building. The place got knocked down thankfully.
-
MrTurtleWrangler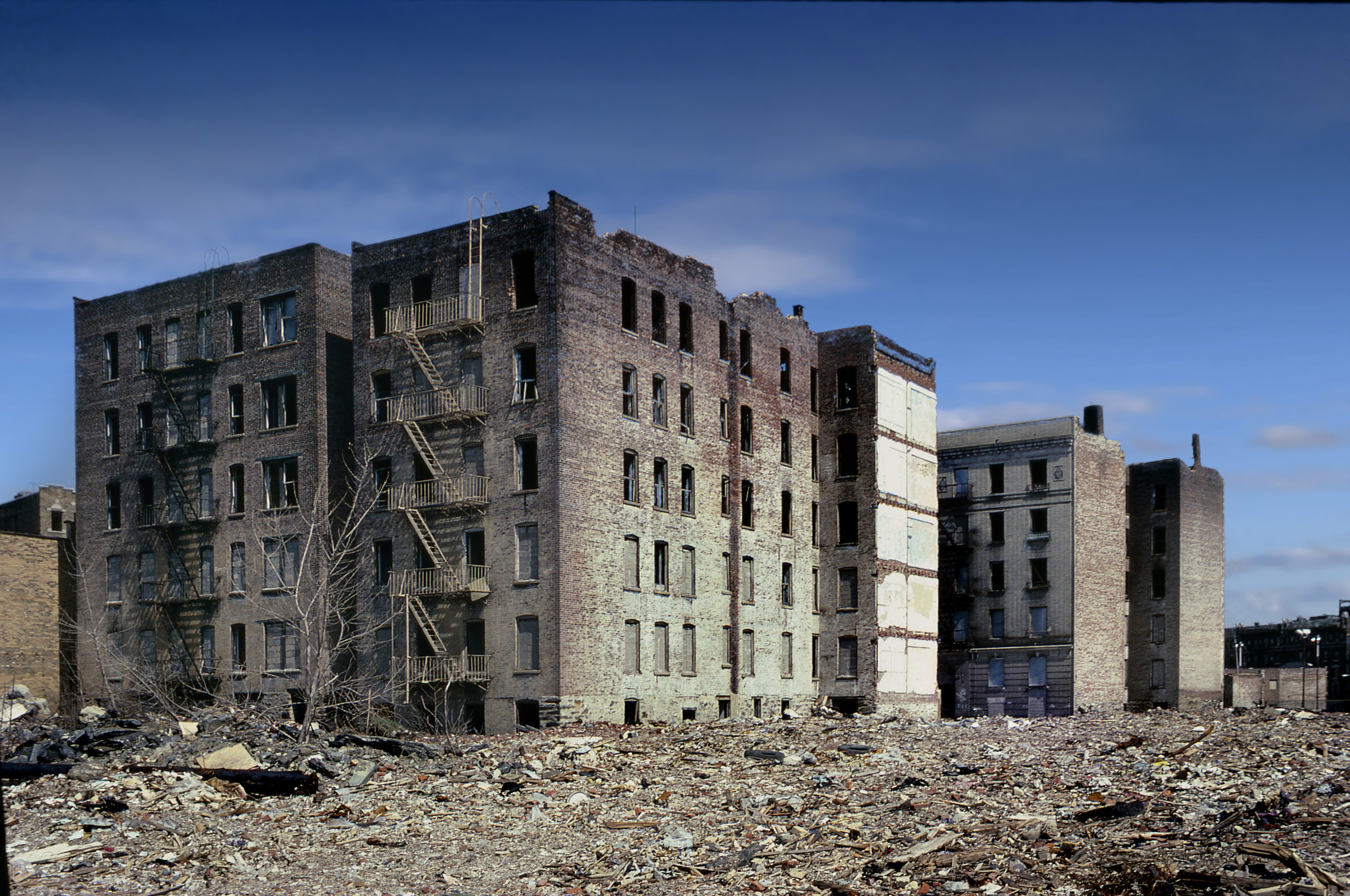 ---
28. WILD ANIMALS
In high school, me and a few friends (including a girl that my best friend really liked) had seen this abandoned, old house in the middle of the woods near a cow field, and we thought it would be a good idea to check it out in the middle of the night.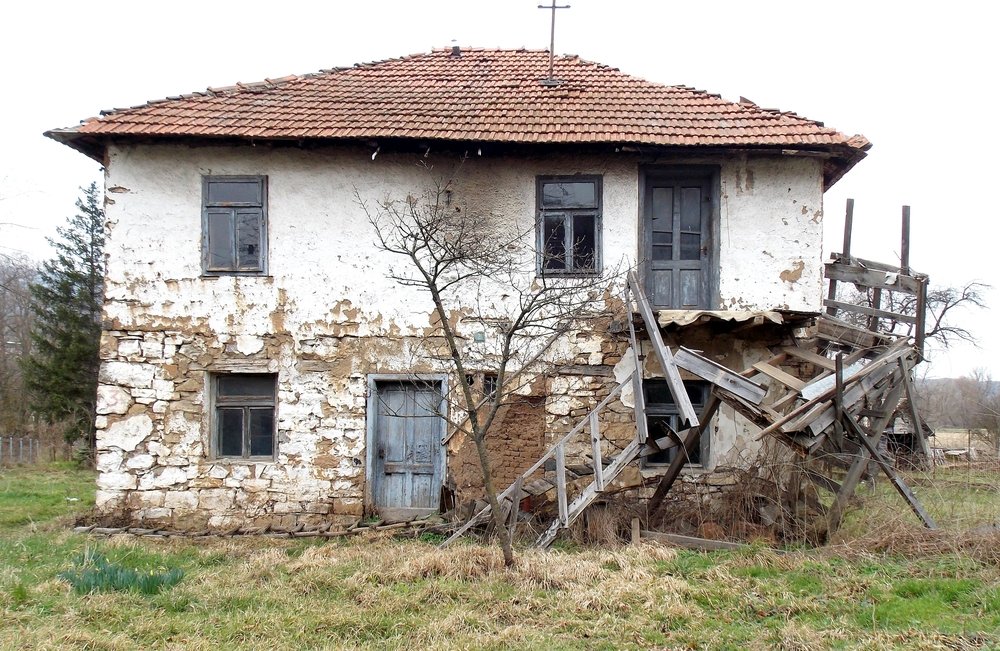 ---
We only had one flashlight, so mostly it was just the moon guiding us while the girls freaked out the entire time. We got into the house by climbing on a fallen log that fell right through the roof and noticed certain things… an old plastic Christmas tree, moldy books, and a broken bowling ball.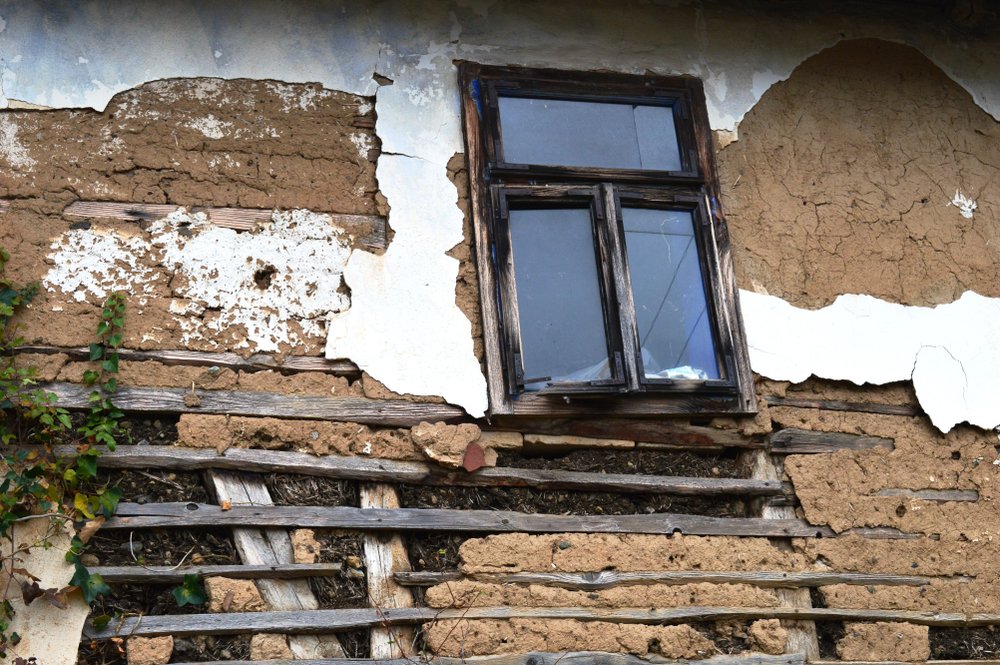 ---
We wandered into a dark room away from the fallen tree and tried to let our eyes adjust—and then the worst, putrid smell hit our noses, like rotting meat. We started talking and then heard something scurry in the room (which wasn't a big room by any means).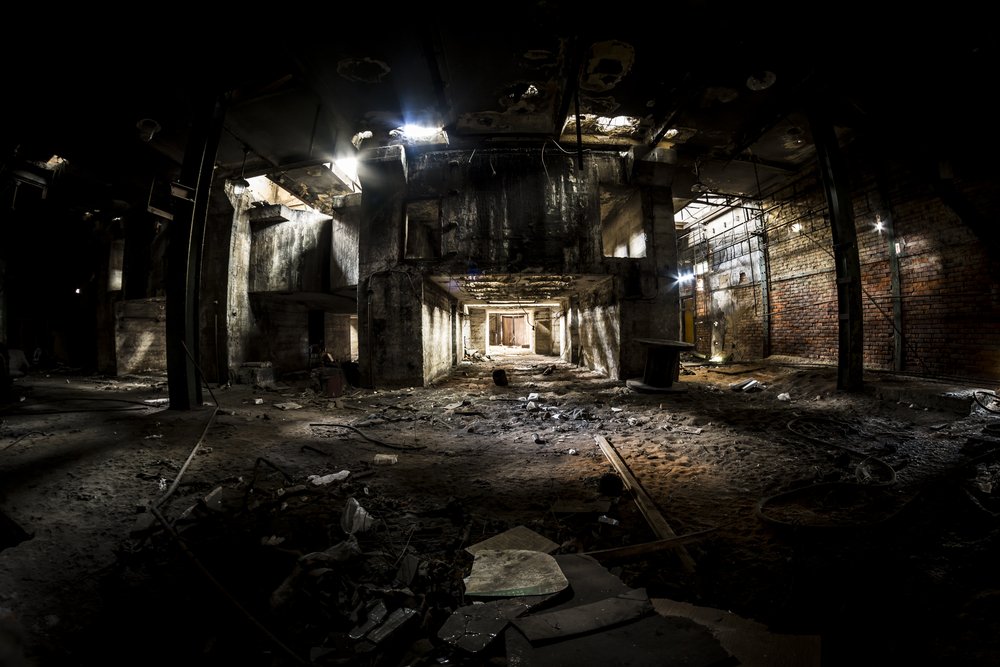 ---
The girls started screaming (with the one girl my friend liked clutching onto him which he loved), and we heard whooshes of air like something moved past our faces. I had no idea what was happening, just that something real was in that room and we couldn't see it.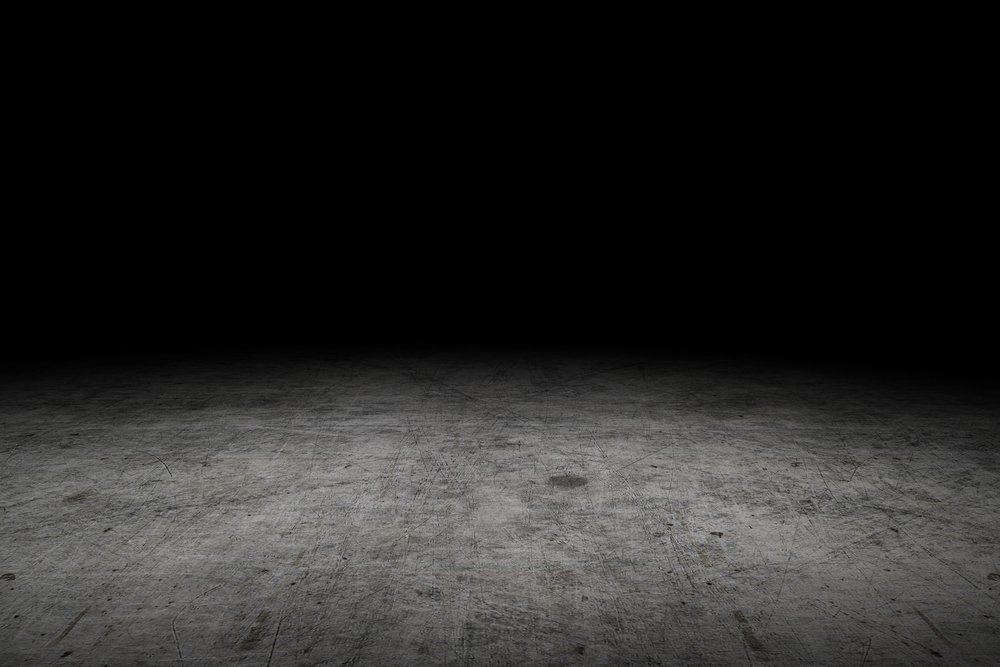 Eventually, the friend with the flashlight made it in, and we held our breath as he turned it on. In the middle of the room were two vultures with a disgusting piece of carrion just looking at us like we were crazy. Not as scary as it could've been, but it's crazy we were walking right into wild animals as they ate and had no idea.
- Brak15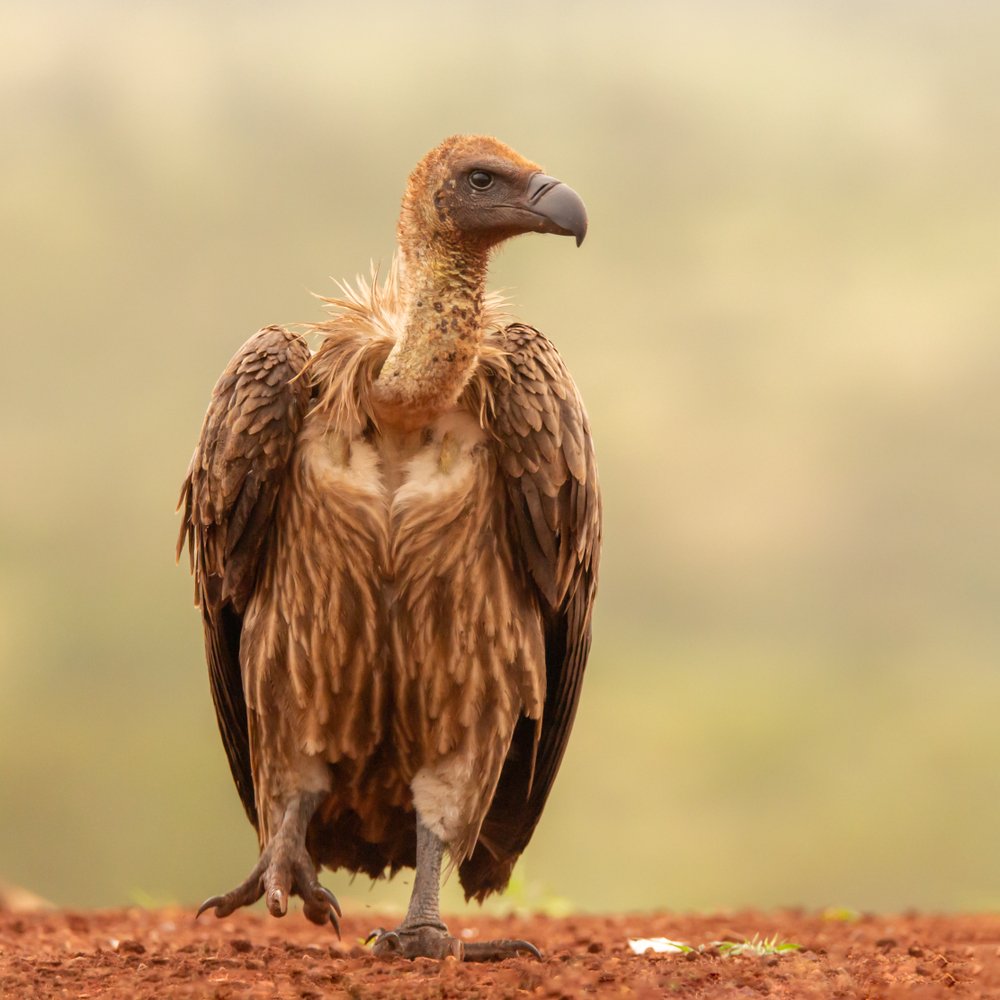 ---
29. HEAVY METAL
I'm no urban explorer, but when I was a child, my dad and I walked around an abandoned school that his company was going to demolish. In the trophy case, there was a pentagram with a headless crow in the middle surrounded by unlit candles. It looked pretty fresh too.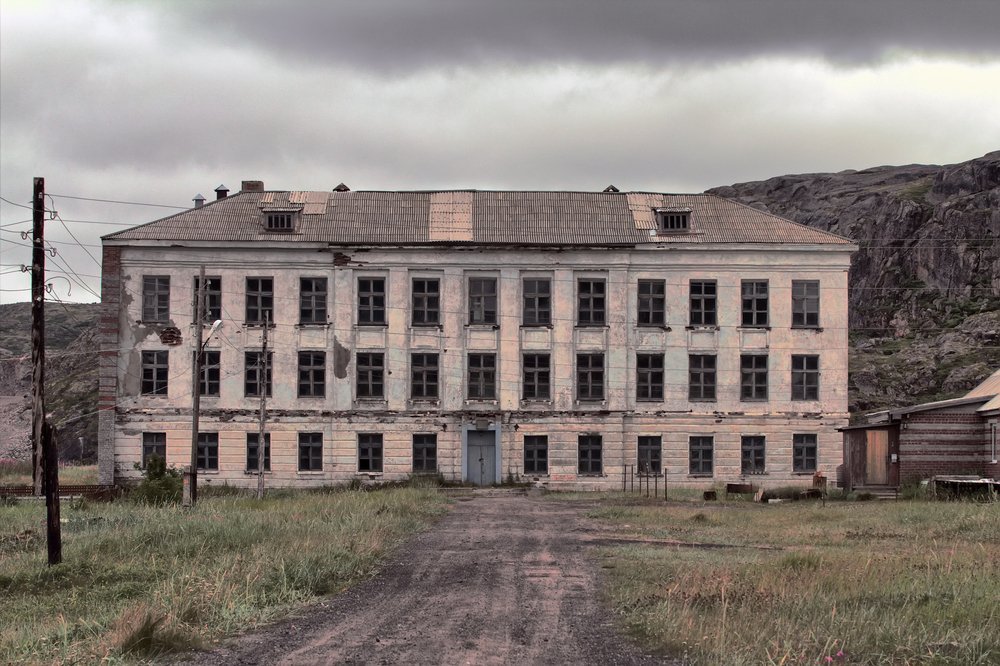 ---
30. MYSTERY CHOPPER
A friend of mine got a tip about an abandoned military ammunition storage. It had a wide-open gate and we drove right in to find these grass-covered bunkers. They were empty inside, but very cool and creepy. We took some great pictures. All of a sudden, we see something that makes our jaws drop.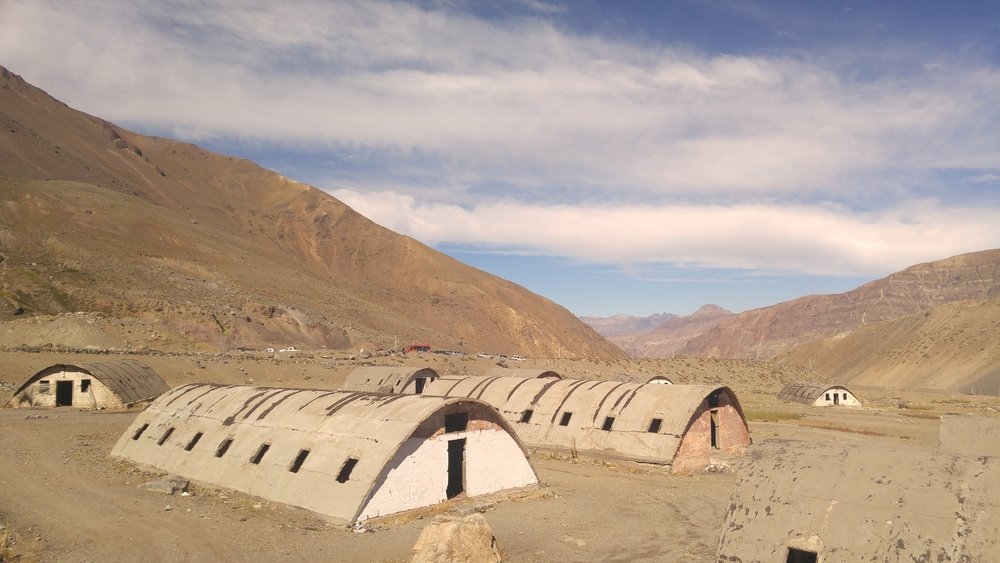 ---
A helicopter flies by, and it's flying low. My friend gets really spooked. Looked like a police chopper. He insists we pull the truck into the bunker to hide in case it comes back. I pull the truck in, and sure enough, it comes back. We all duck into the bunker. And this thing drops into a low hover.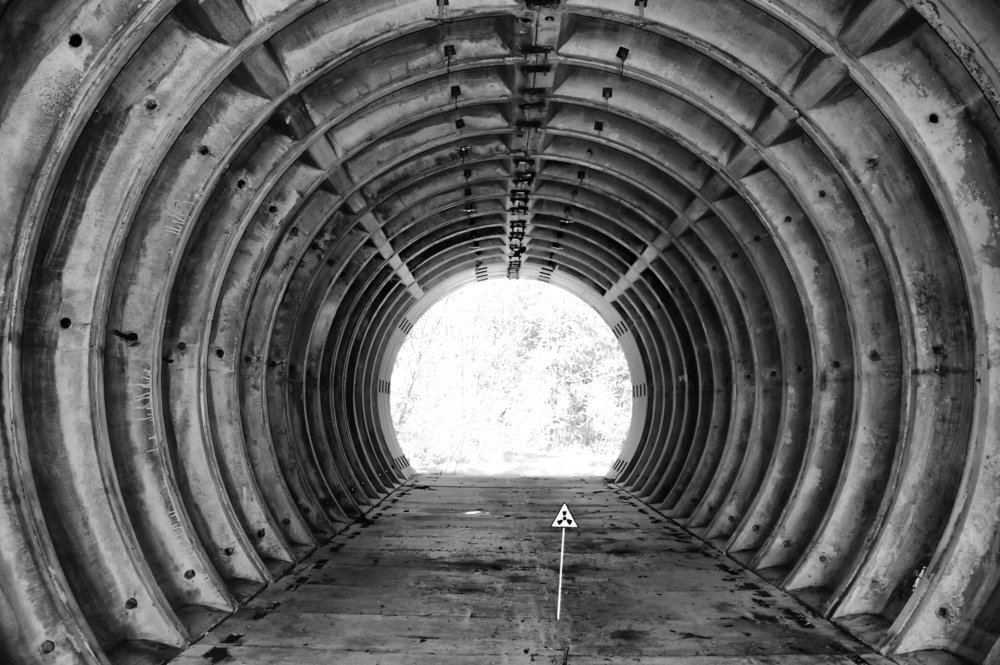 ---
It's right above us and shining a spotlight on the bunker door. After a few minutes, we all agree this is it. Squad cars must be on the way. We just trespassed into some federal facility we only thought was abandoned. We are getting arrested. We all agree we might as well just come out.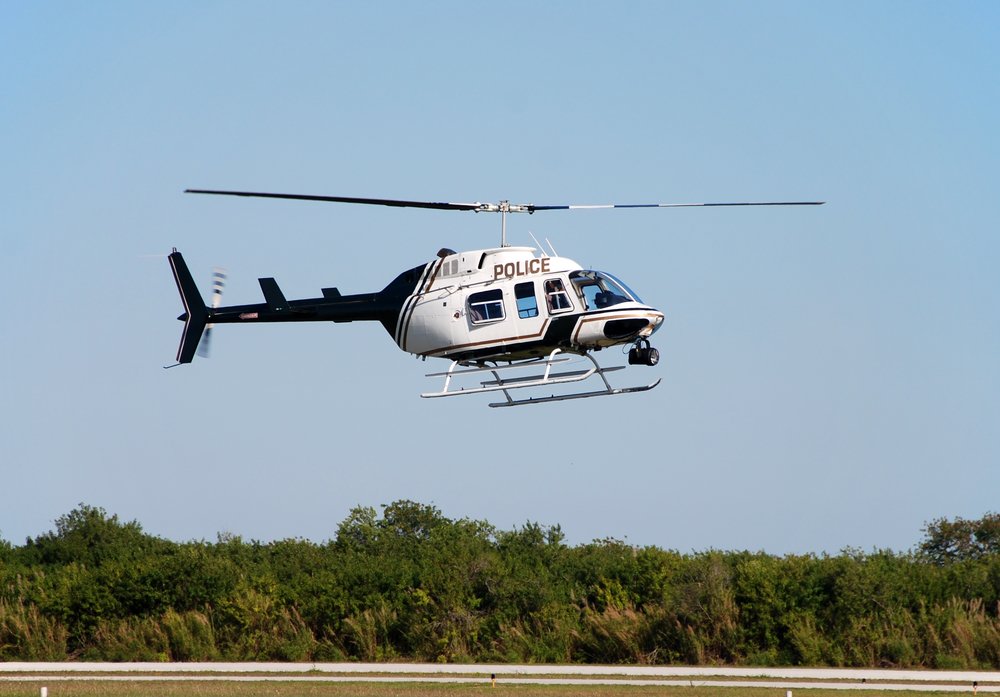 ---
So we all walk out, into the spotlight and show ourselves. We set our camera and tripod down but the chopper just hovers doing nothing, just looking at us. Then it turns and flies away. Freaked out, we haul it out of there and never saw a sign of the police again.
-
AlphaWhiskeyOscar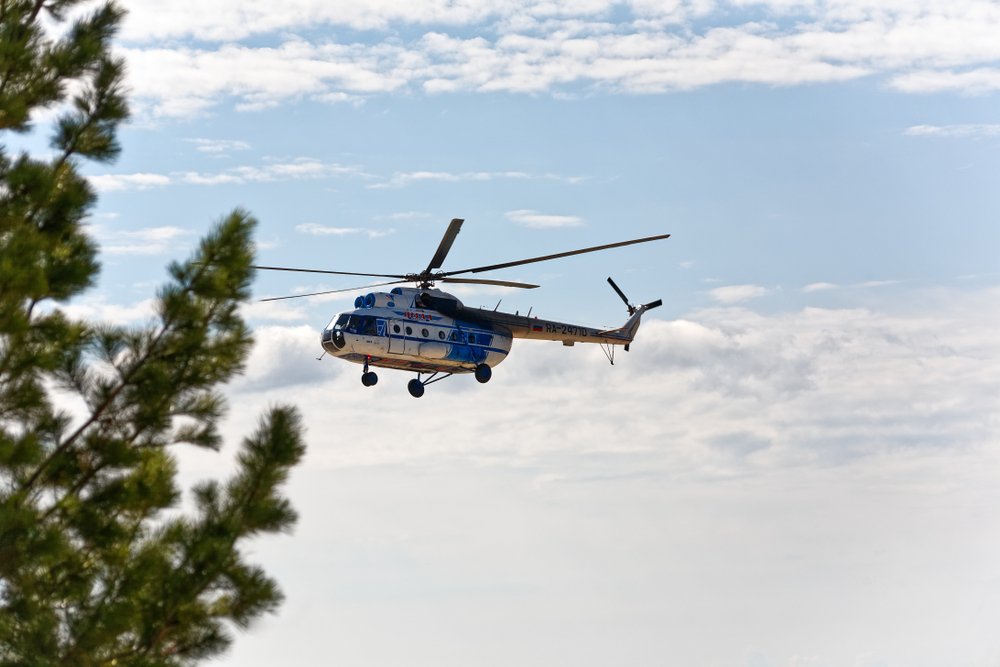 ---
31. ENEMIES MADE
It was in the forest behind the neighborhood I lived in as a child. It was called the abandoned grease factory…a pretty spooky place for kids in the neighborhood to visit. A buddy and I get asked by two kids who are about three or four years older than us to go check it out. We agree because we thought it would be cool.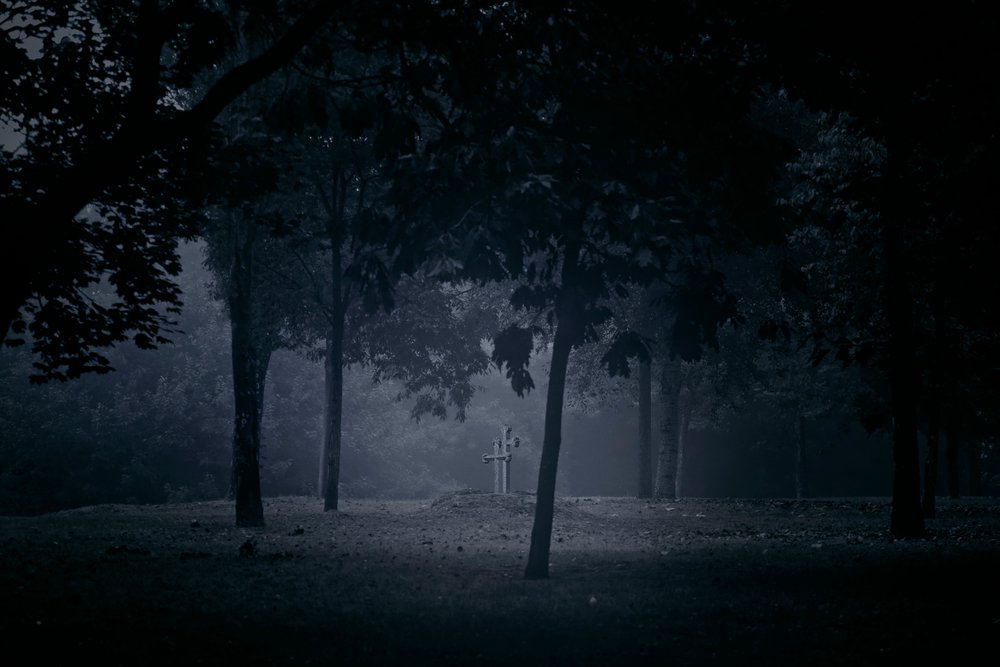 ---
The two older guys after arriving begin making a crap ton of noise, like banging on walls, shouting, climbing to the top of the building and throwing crap off. My buddy and I think nothing of it. Well, out of nowhere the two disappear. My buddy and I begin to sweat while trying to figure out where to go.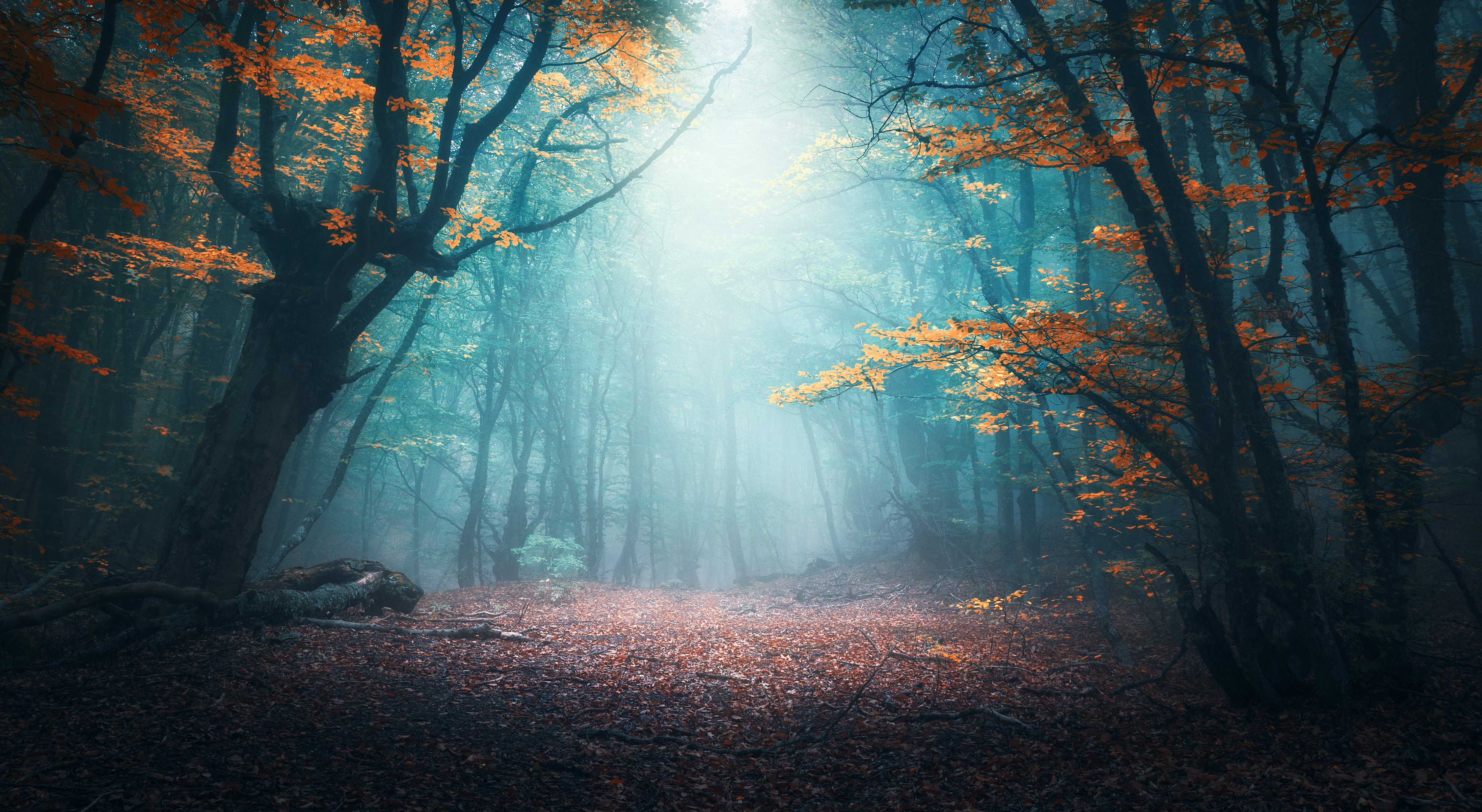 ---
Lo and behold three cops walk out from around the corner and grab us. I guess the two older kids knew that cops come to check the place and were causing a scene to attract the cops to get us in trouble… We were in fifth grade and my parents were not happy.
-
bolson1717
---
32. STRIKE, SCREAM, RUN
There was a man living in the last abandoned place I explored. It was something ripped straight out of a horror movie. He spotted us wandering around, rose to his feet and bolted at us, screaming his head off.
-
 IamEclipse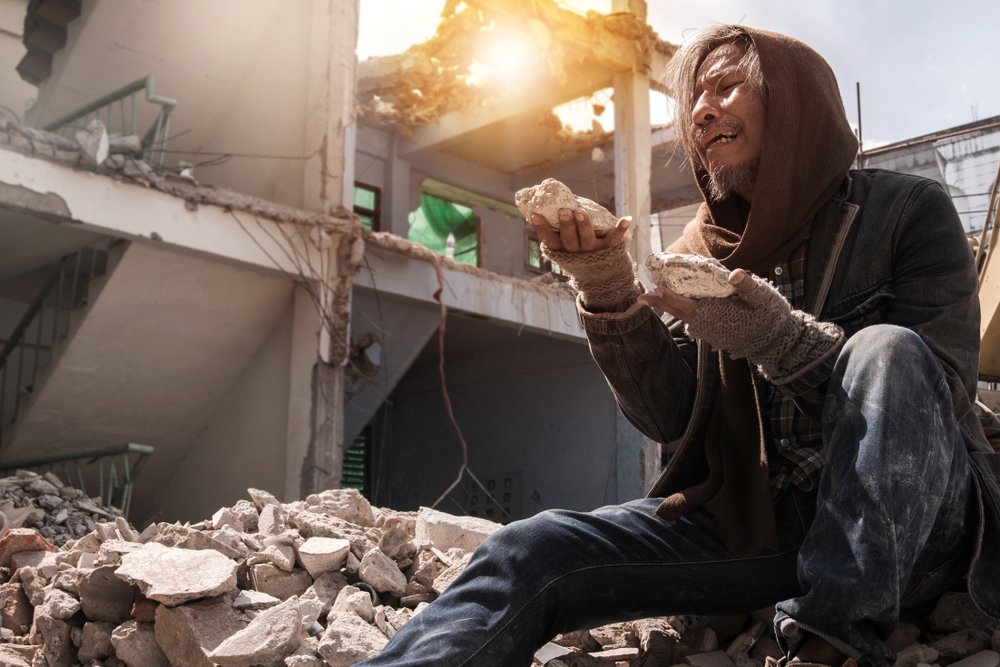 ---
33. DREAMLESS SLEEP
I was 16 and a couple of friends of mine wanted to check out this abandoned train station. When we got there everything seemed to be normal for an abandoned site but there was this one little building there that looked weirdly clean and well preserved. So we decided to go in through the window since the door was locked.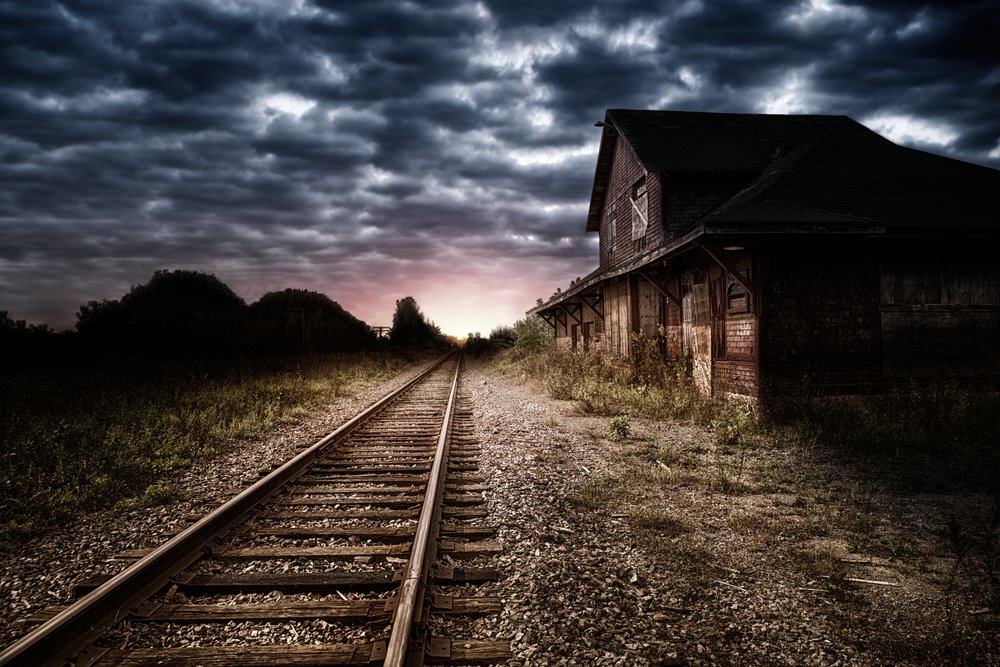 ---
Inside we found this big piece of metal. When we looked closer, we saw that an utterly chilling sentence was carved in it: "Our dream is wakefulness, our enemy is dreamless sleep." There were a bunch of Barbie doll heads hanging from the ceiling.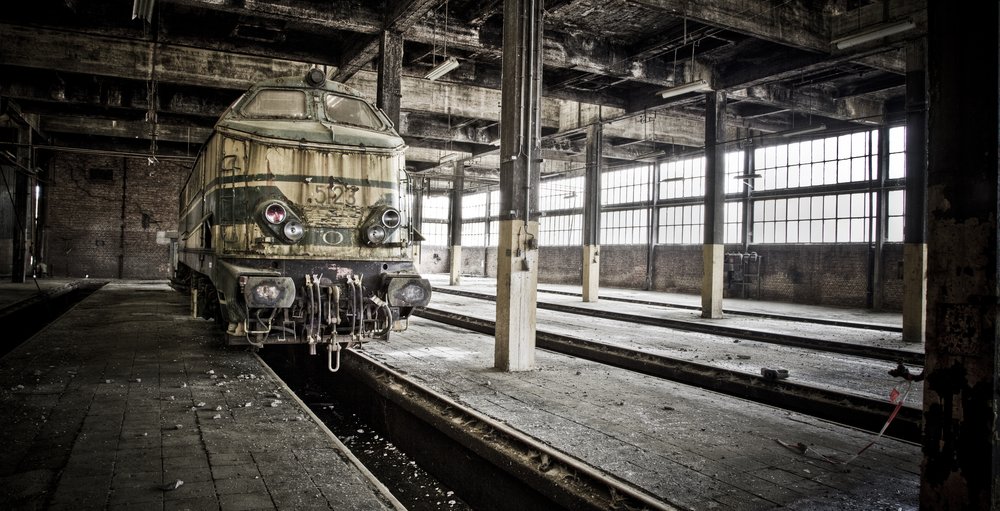 ---
Then we heard a noise (when I look back it was probably a rat) and ran away as quick as we could. I think I still have a photo of that metal piece. To this day, it still creeps me out.
-