Glimpse Into First Lady's Private Life: Mary Todd Lincoln Behind the Scenes
One of the famous First Ladies in American history, Mary Todd Lincoln lived through the American Civil War at the side of her husband, the legendary Abraham Lincoln. Let's find out how she navigated the tragedies and joys of that came with her position. From sadness in her family, the burdens of politics, and the assassination of her husband, Mary's mental state was so affected by the end of her life and she was never the same again. Let's find out about her and her husband's unique life story...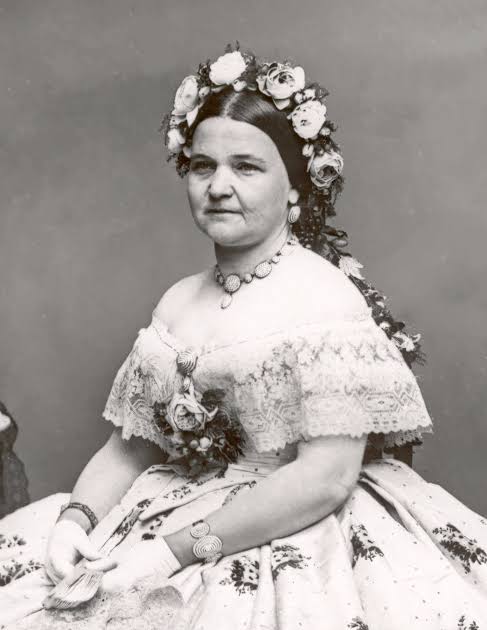 ---
HER TROUBLES STARTED EARLY
Mary Ann Todd came into the world on December 13, 1818, in Lexington, Kentucky. She was the fourth of seven children born to Robert S. Todd and Elizabeth Todd (nee Parker). It's safe to say that Mary's family was very comfortably upper-class. In 1832, Mary and her family lived in a lovely house that contained 14 rooms. It still stands to this day.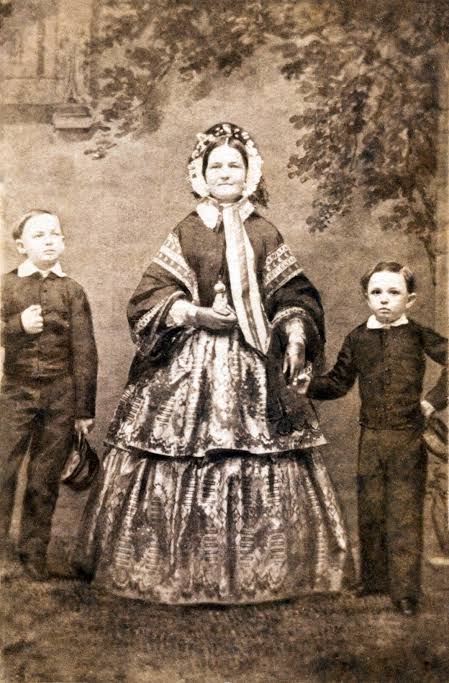 ---
It is known as the Mary Todd Lincoln House after its most famous occupant. If you think Mary had a large family, given that she was one of seven siblings, we should point out that this was just the start. Mary's mother tragically died in childbirth when Mary was six, and her father remarried two years after that. He went on to have nine more children with his second wife.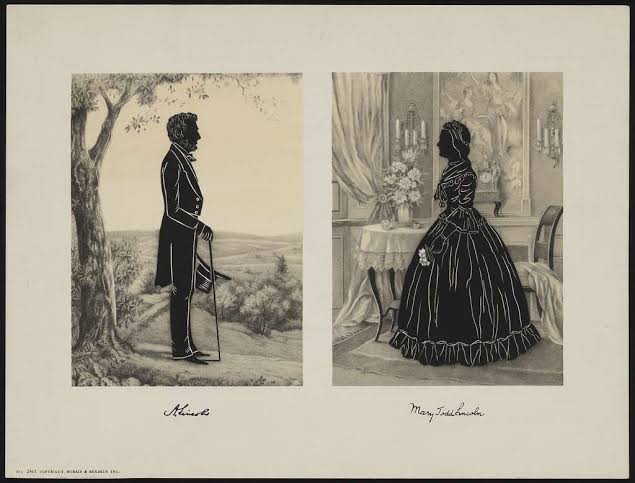 ---
THE FORMATIVE YEARS WHICH MADE HER WHO SHE WAS
Mary was educated from a very young age. Specifically, she attended classes at Madame Mentelle's finishing school. Mary's studies were focused on social graces, music, drama, dance, and French. Mary was fluent in French for the rest of her life. By 1839, Mary had moved to Springfield, Illinois to live with her sister, Elizabeth, who served as her guardian thereafter.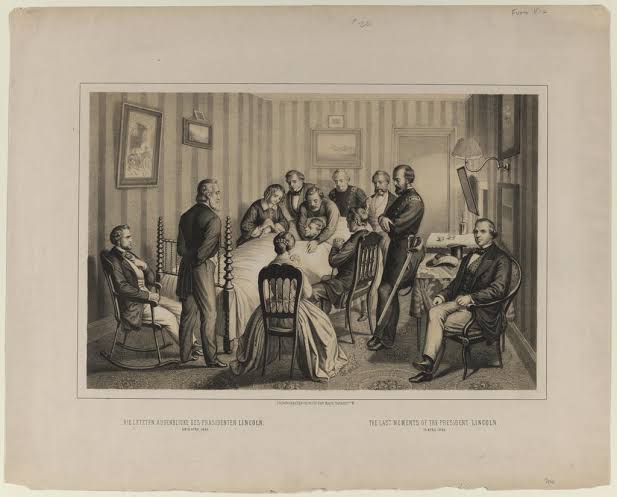 ---
Abe wasn't the only man in Mary's life. Prior to marrying her famous husband, a number of prominent young men courted Mary. One of the more prestigious of her suitors was Stephen A. Douglas, a man who not only worked as a lawyer but who also made a name for himself in the Democratic Party. If you're seeing a parallel connection between Douglas and Abraham Lincoln's careers, there is more to tell you.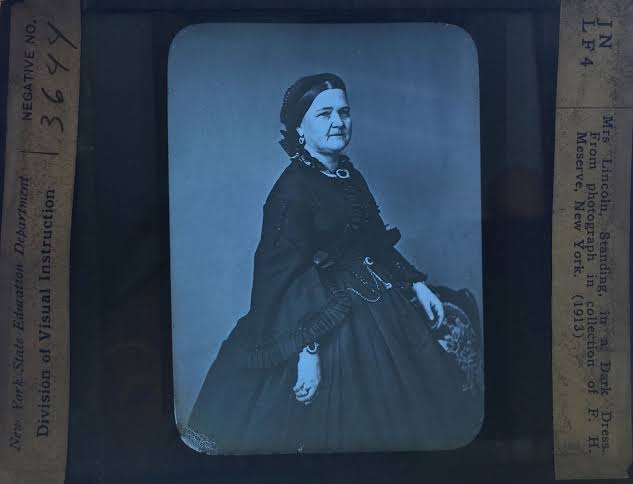 ---
A RIVALRY IN THE HOUSE
Mary wasn't the only connection between Stephen A. Douglas and Abraham Lincoln. The two men squared off in the presidential election of 1860. One line which divided Douglas and Lincoln was their stance on slavery, with Lincoln maintaining that he opposed it while fending off Douglas' accusation that he also believed white and black men to be equal (this was a time when such a belief was considered "radical").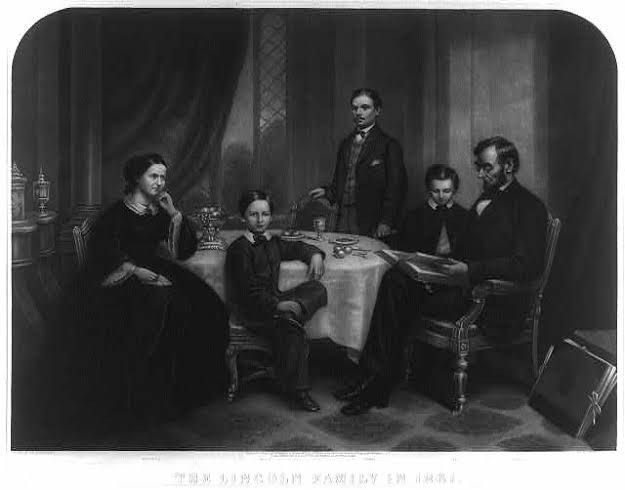 ---
As you all know by now, Lincoln defeated Douglas in the election, just as he'd defeated him in the attempt to win Mary's heart. For what it's worth, Douglas managed to put his personal feelings aside when the American Civil War broke out. Douglas rallied support for the Union until his death in 1861. Mary's husband was considered the first "western" president, given his home state.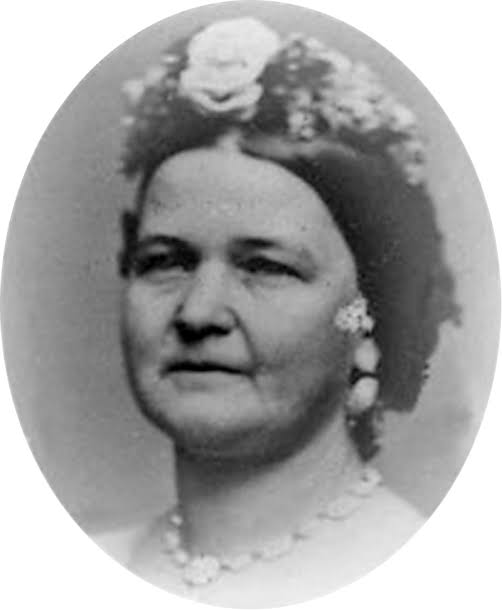 ---
As a result, Mary and Abraham Lincoln were looked upon with some snobbery by the people in Washington DC. Despite a refined, upper-class upbringing, Mary was dismissed as lacking grace and manners. Although Mary was steadfast in her loyalty to her husband and was determined to be a respectable and accomplished First Lady.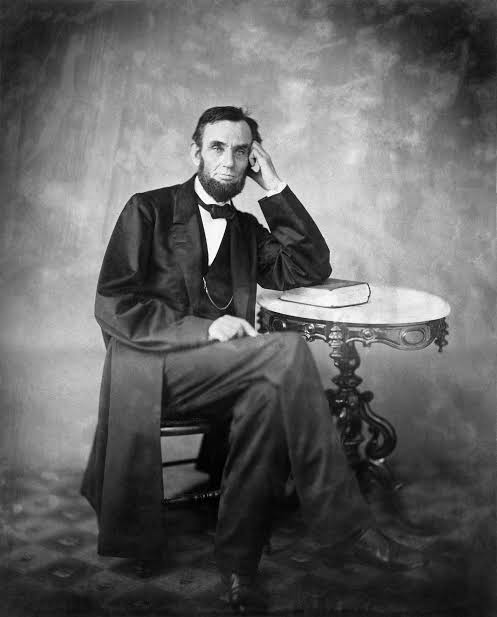 ---
THE SOCIAL STRIFE AND COLLUSUINS OF THE POLITICAL LIFE
She struggled with adapting to the social etiquette demanded by those occupying the White House. Her struggles resulted in decisions which not only caused rifts between her and her husband but also damaged her historical reputation (more on that later). Mary spent most of her adult life struggling with severe migraines—but one terrible incident made her suffering much worse.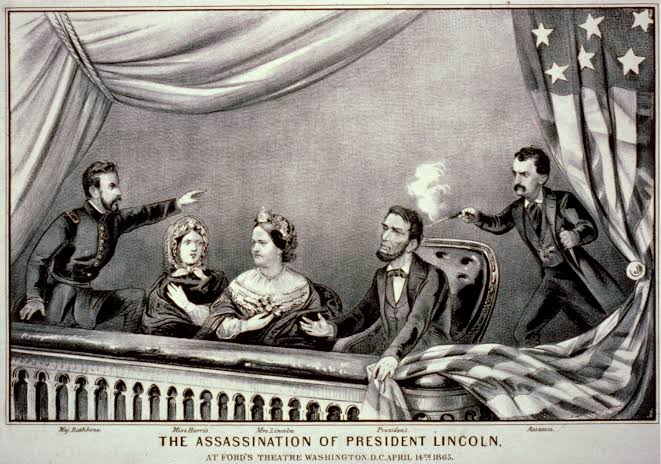 ---
During Mary's time in the White House, there was also an accident involving a carriage that left her with a head injury and caused her migraines to become more frequent and severe. Mary gave birth to four sons, all of them born in Springfield, Illinois. They were, in order of birth, Robert Todd Lincoln, Edward Baker Lincoln, William Wallace Lincoln, and Thomas "Tad" Lincoln.
One of her famous quotes that display how she played a part in politics is as follows, "Clouds and darkness surround us, yet Heaven is just, and the day of triumph will surely come when justice and truth will be vindicated. Our wrongs will be made right, and we will once more taste the blessings of freedom, of which the degraded rebels would deprive us."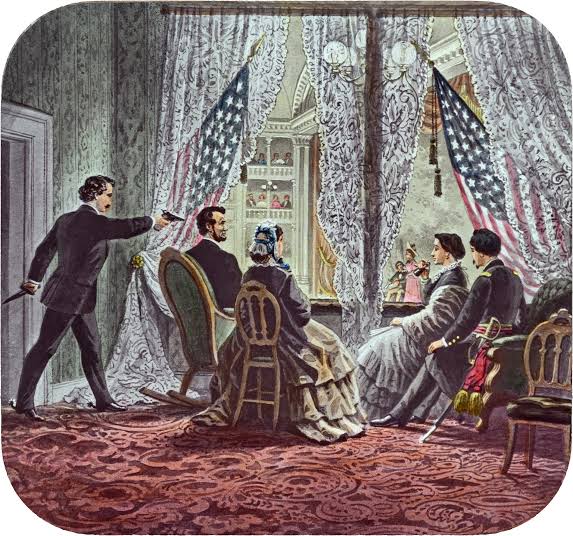 ---
THE WHIMS AND PLEASURES OF HER LIFE
When Mary wed Abraham Lincoln, she was 23 years old, while he was 33. They were married in the home of Mary's sister and brother-in-law. The first time that Mary was portrayed in the film occurred in 1930. D.W. Griffith directed the film Abraham Lincoln, starring Walter Huston (the grandfather of Anjelica Huston) as the titular character.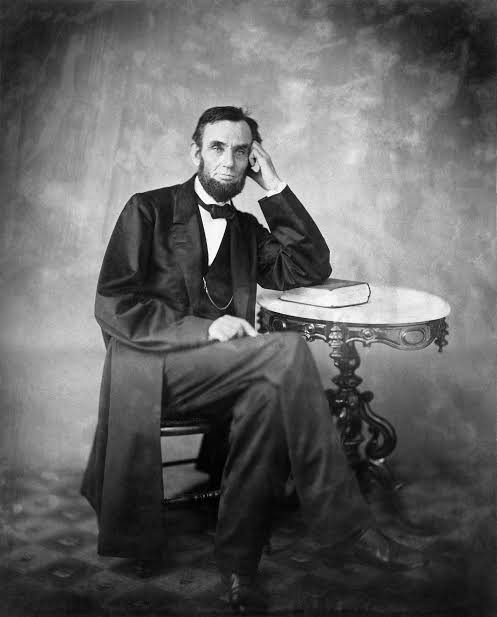 ---
Mary was portrayed in the film by actress Una Merkel. The film has since gone into the public domain, so feel free to give it a watch! When the Lincoln family moved into the White House, Mary's two youngest sons, William and Tad, had a reputation for being troublemakers. In order to keep them from getting bored in their new home, Mary reached out to Julia Taft.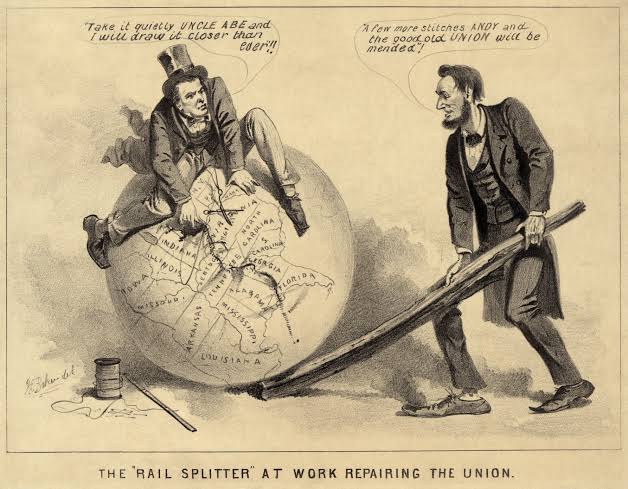 ---
HER FAMILY TIES
She was a young woman whose father worked in the U.S. Patent Office. Julia brought her younger brothers to the White House, and they became playmates to Mary's younger children. Julia Taft remained a constant figure in Mary's life. As Mary had no daughters, she greatly appreciated the presence of the younger woman and got along very well with her.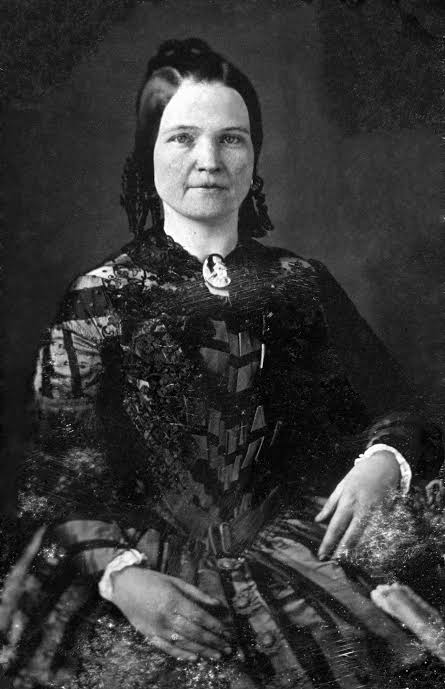 ---
Julia went on to write a memoir about her relationship with the Lincolns during their stay in the White House. Her brother, Charles, was also one of the physicians who tried to save Abraham Lincoln's life after he was shot by John Wilkes Booth. Mary's second-eldest son, Edward Baker, was better known as Eddie by his family.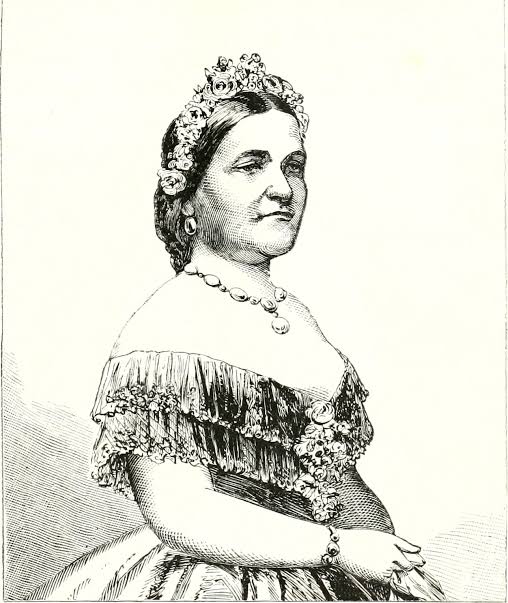 ---
Both Mary and Abraham described their son as being a very sweet-natured boy. One anecdote associated with Eddie involved the child adopting a kitten brought into the house by his older brother, pleading with Mary's stepmother not to throw the cat out of the house. Tragically, Eddie died in 1850, just a month before his fourth birthday.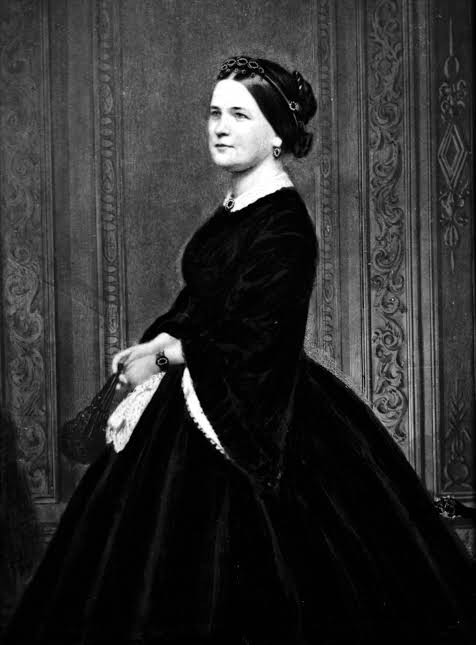 ---
THE SADNESS AND THE SORROW BEGINS
But this was only the beginning of his mother's sorrow. In an effort to make her mark upon the White House, Mary decided to refurbish it. Under Mary, the rooms within the White House underwent a massive redecoration process. Mary's refurbishments of the White House were widely criticized at the time due to the high cost involved.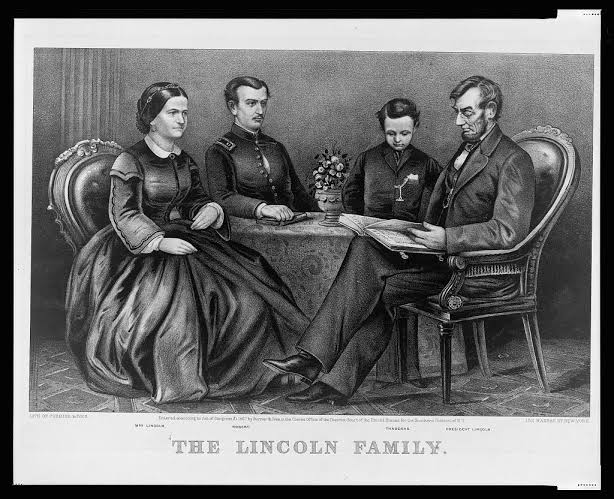 ---
Given that the Union was embroiled in the American Civil War at the time, these expenses were seen as frivolous and unnecessary. Even Abraham Lincoln was furious at the costs, even after Congress covered them. Mary was further accused of trivial spending when she continued to host countless social functions at the White House, even during the worst of the American Civil War.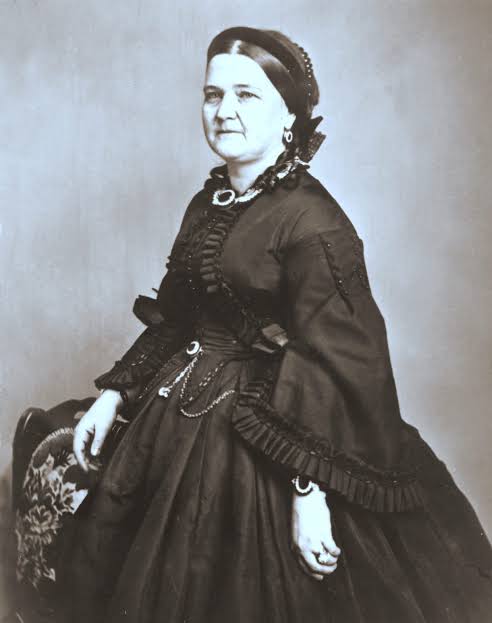 ---
Historians have often turned to this spending as a criticism of Mary's conduct as First Lady. In 1862, as the Civil War was raging on, even more heartbreak struck the Lincoln family. Mary's two youngest sons were struck down by sickness (it's been speculated that the illness in question was typhoid fever). While her youngest son, Tad, eventually recovered from his sickness.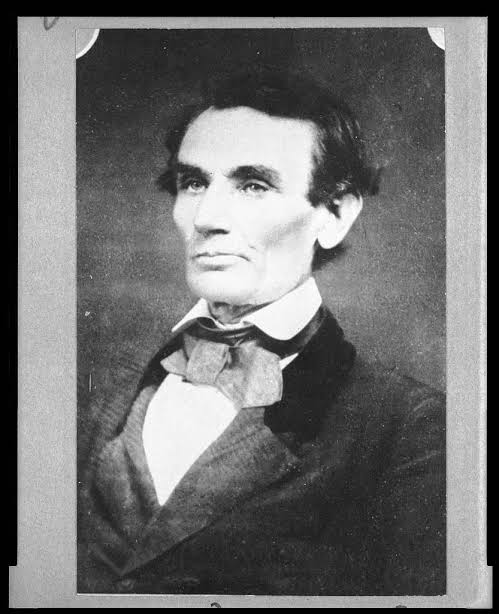 ---
DEVASTATION HITS THE AGAIN
William Lincoln died on February 20. Both Mary and her husband were devastated at the loss of another son. Abraham took some solace in looking after Tad during his own recovery, but Mary was too paralyzed to do the same. In fact, Mary was so distraught that she stayed in bed for three weeks. Abraham needed to employ a nurse to help Mary recover.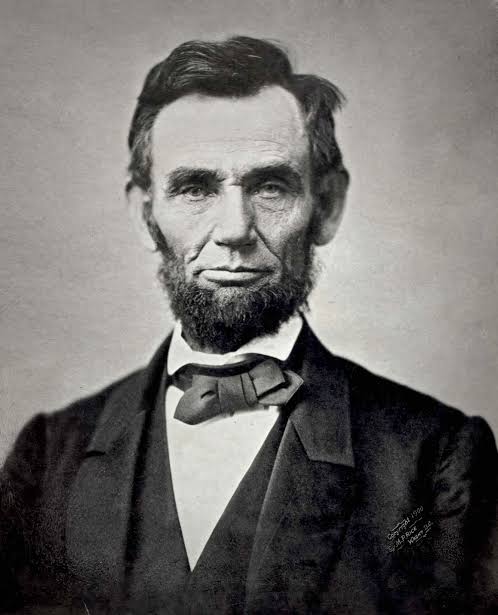 ---
During her years as First Lady, Mary acquired a taste for jewelry. A local shop known as Galt & Bro was only too happy to supply the First Lady with all the jewels that she desired. She was able to buy many of them on credit—but her obsession took a dark turn after Abraham Lincoln was assassinated and she was no longer the First Lady.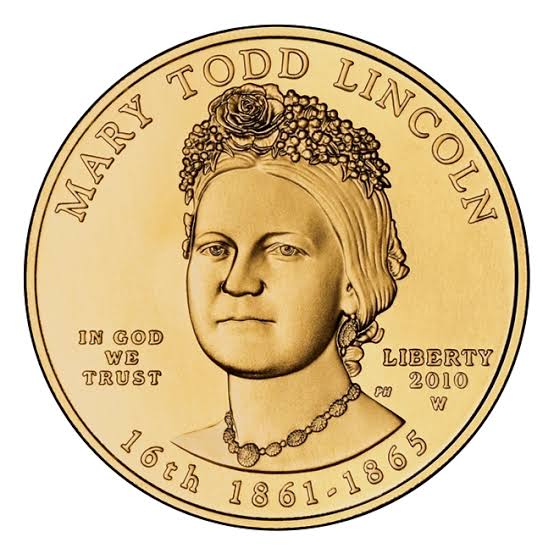 ---
FALLING INTO OBSESSIVENESS AND DEBT
She was left in great debt to the jewelers, with no way to pay it off. Thankfully, the jewelers waived the debt after Mary returned many of her pieces. While Mary had many critics due to her frivolous spending during the American Civil War, it's worth pointing out that she was very active in supporting her husband's cause as President of the United States fighting to reunite the North and South.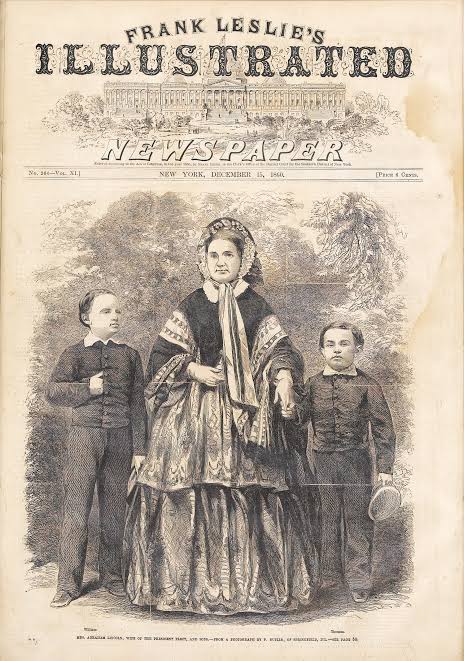 ---
She even traveled alongside Abraham to visit battlefields across the country. One of Mary's finest acts during the American Civil War was the time that she spent visiting the military hospitals in Washington DC. She delivered flowers to wounded soldiers and spoke with them. Mary even wrote letters on the soldiers' behalf to send back to their families and loved ones.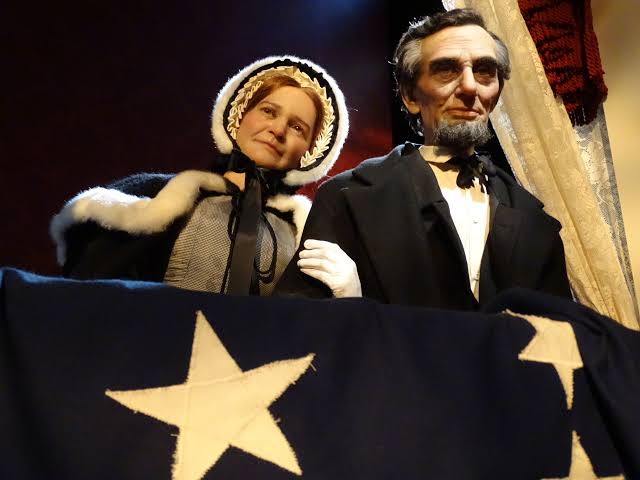 ---
THE LETTERS AND CONDOLENCES ARE UNENDING  
As you can imagine, many people around the world wrote letters of condolence to Mary in the wake of her husband's assassination. One of these people was none other than Queen Victoria, who shared a painful bond with Mary. She had lost her own beloved husband, Prince Albert, just four years prior, and she also took it extremely hard.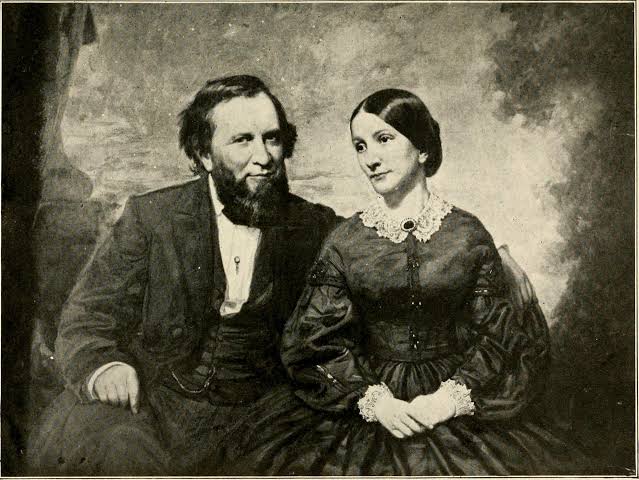 ---
She received messages of condolence from all over the world. To Queen Victoria, she wrote: "I have received the letter which Your Majesty has had the kindness to write. I am deeply grateful for this expression of tender sympathy, coming as they do, from a heart which from its own sorrow, can appreciate the intense grief I now endure."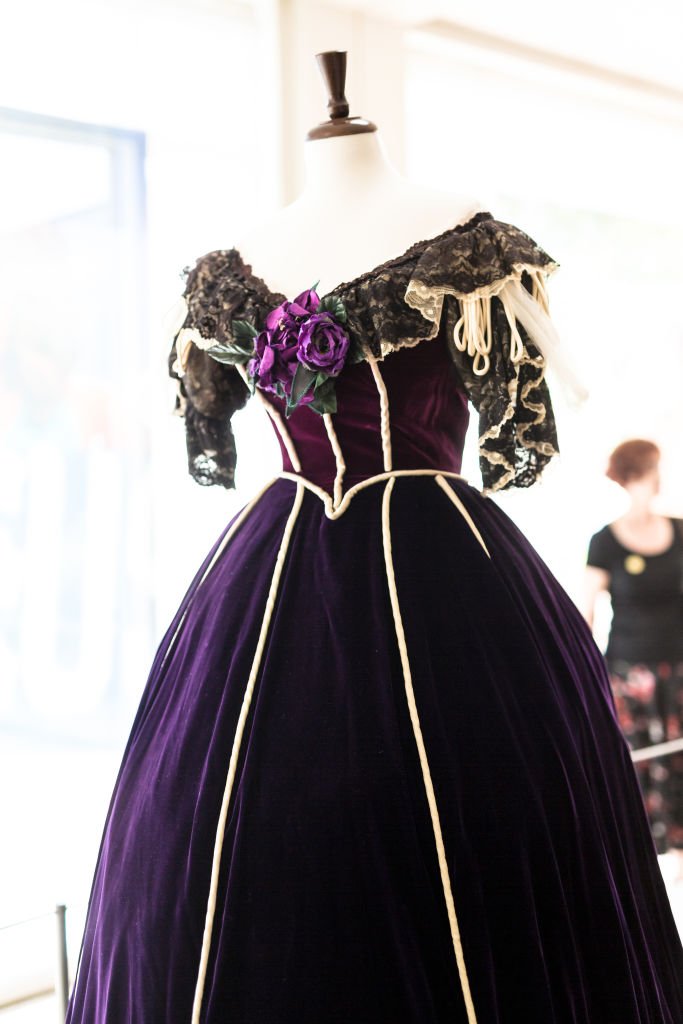 ---
Mary, who tried to answer all the letters which she received, acknowledged that Victoria had a very good idea of what she was suffering through and greatly appreciated her sympathies. Just like Victoria, Mary wore black for the rest of her life. Following her departure from the White House, Mary moved to Chicago, along with both her surviving sons.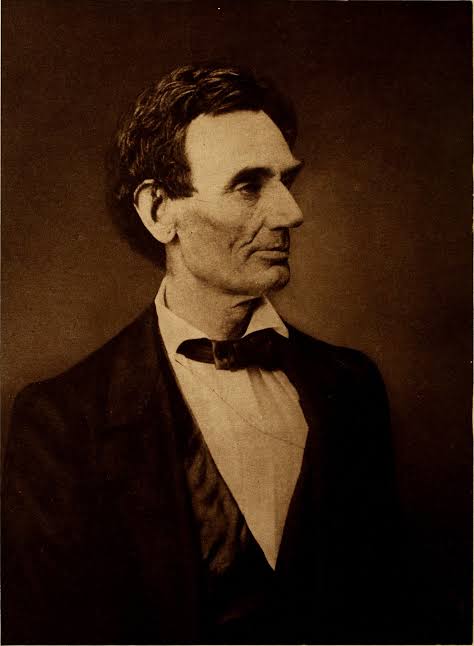 ---
HER POPULARITY KNOWS NO BOUNDS 
Their names are Tad and Robert. Tad and Mary also traveled to Europe in 1868 and lived there for nearly three years before returning to the Windy City, where Robert was establishing a law career. 2012 saw three different films that featured Mary as a character. She was portrayed by Sally Field in Lincoln, Mary Elizabeth Winstead in Abraham Lincoln: Vampire Hunter, and Penelope Ann Miller in Saving Lincoln.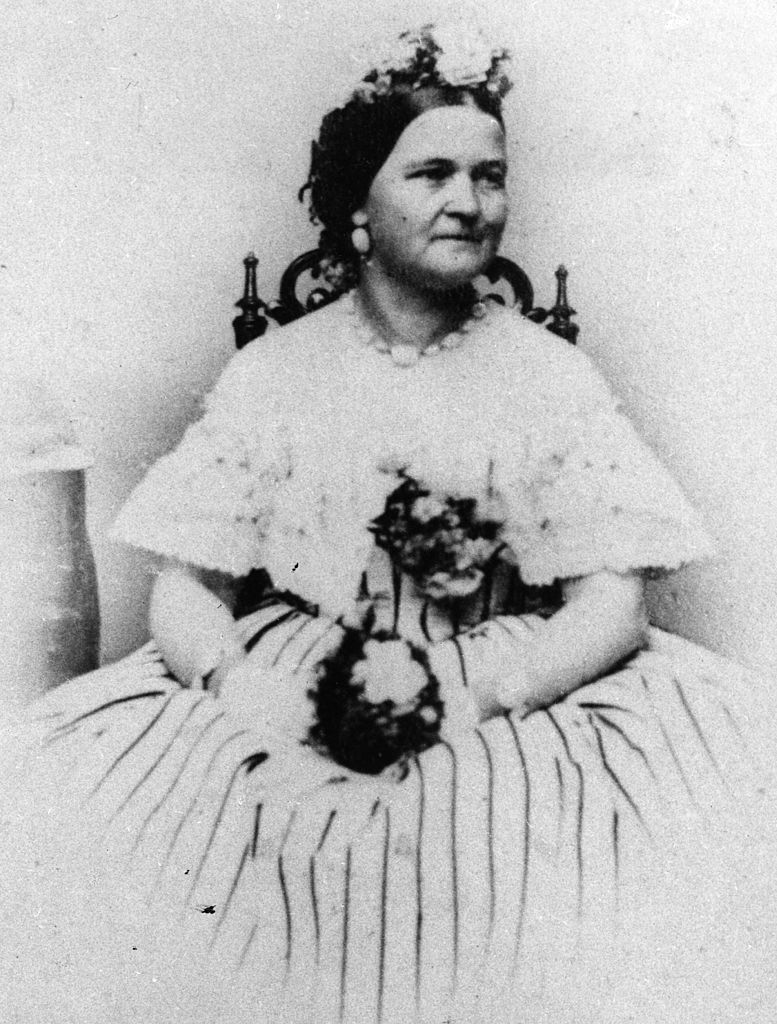 ---
On July 14, 1870, Mary was given a life pension by Congress (at this time, former US Presidents weren't automatically given a pension, let alone their widows). Mary didn't receive this pension until a hard campaign of lobbying on her part, arguing that she was owed as much as the widows of the soldiers who'd died fighting for the Union in the American Civil War.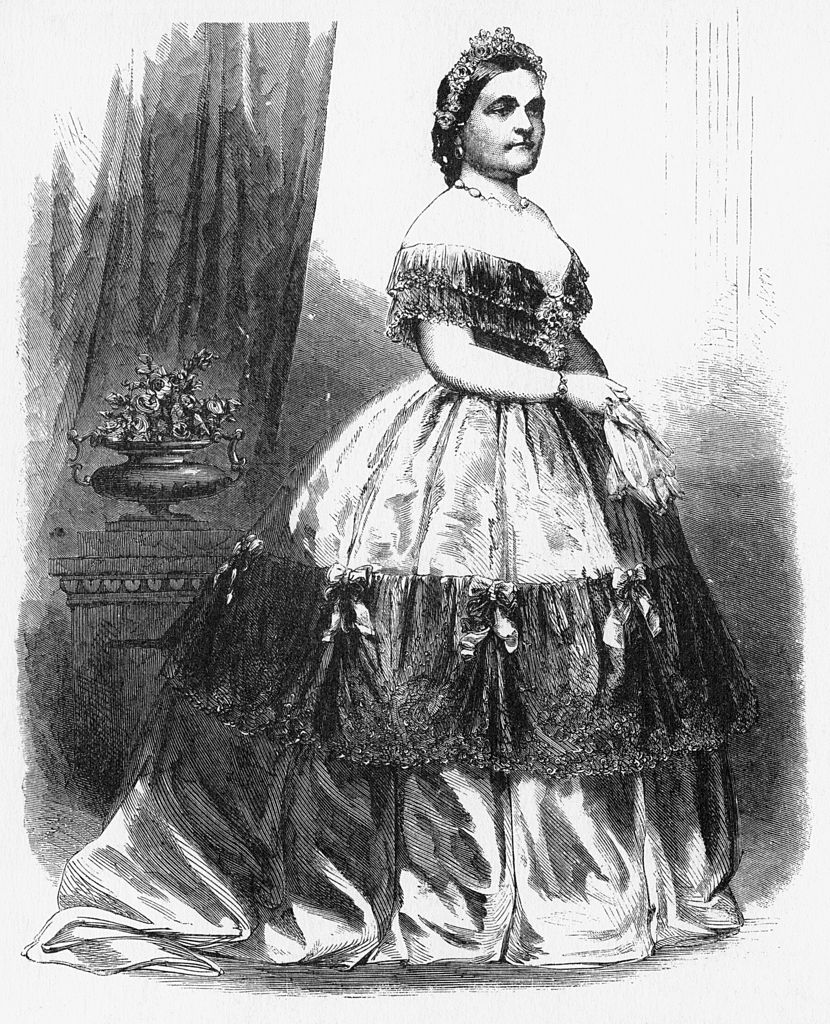 ---
MONEY MONEY MONEY 
In case you're wondering, Mary received $3,000 per year, almost $60,000 in today's money. Death seemed to follow Mary's eldest son, Robert Todd Lincoln, wherever he went. He was not present at the assassination of his father, but he was close at hand. He was staying at the White House at the time and rushed to join his parents soon after.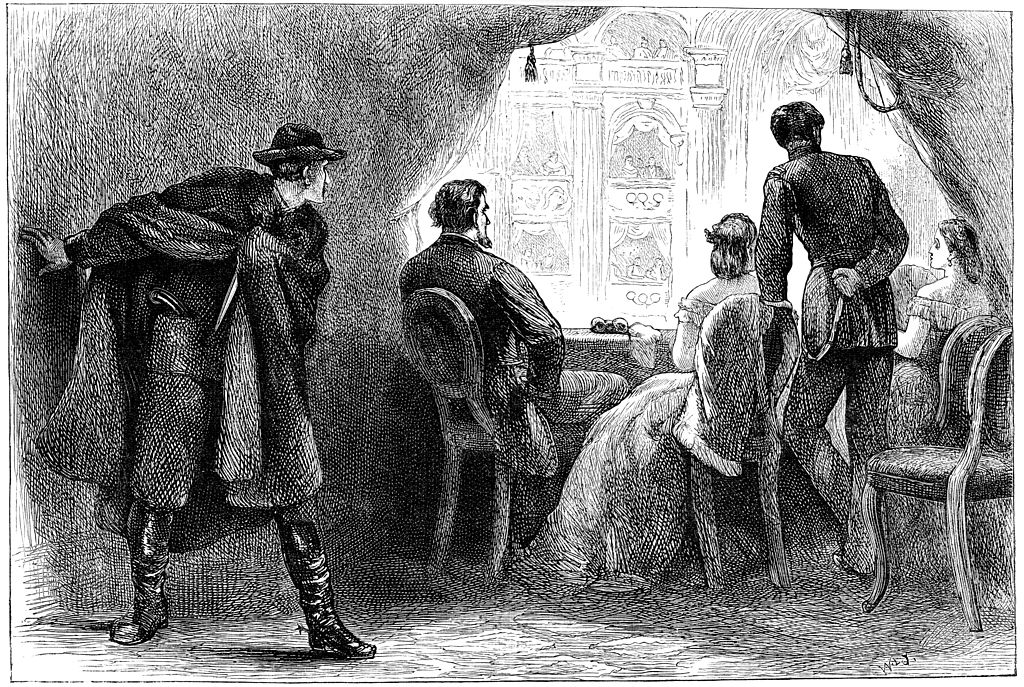 ---
Robert went on to not only witness President James A. Garfield be shot by Charles Guiteau, but was also standing outside the building in Buffalo when President William McKinley was shot by Leon Czolgosz. Robert himself was aware of the coincidence, and once even jokingly refused an invitation to a presidential event, stating something.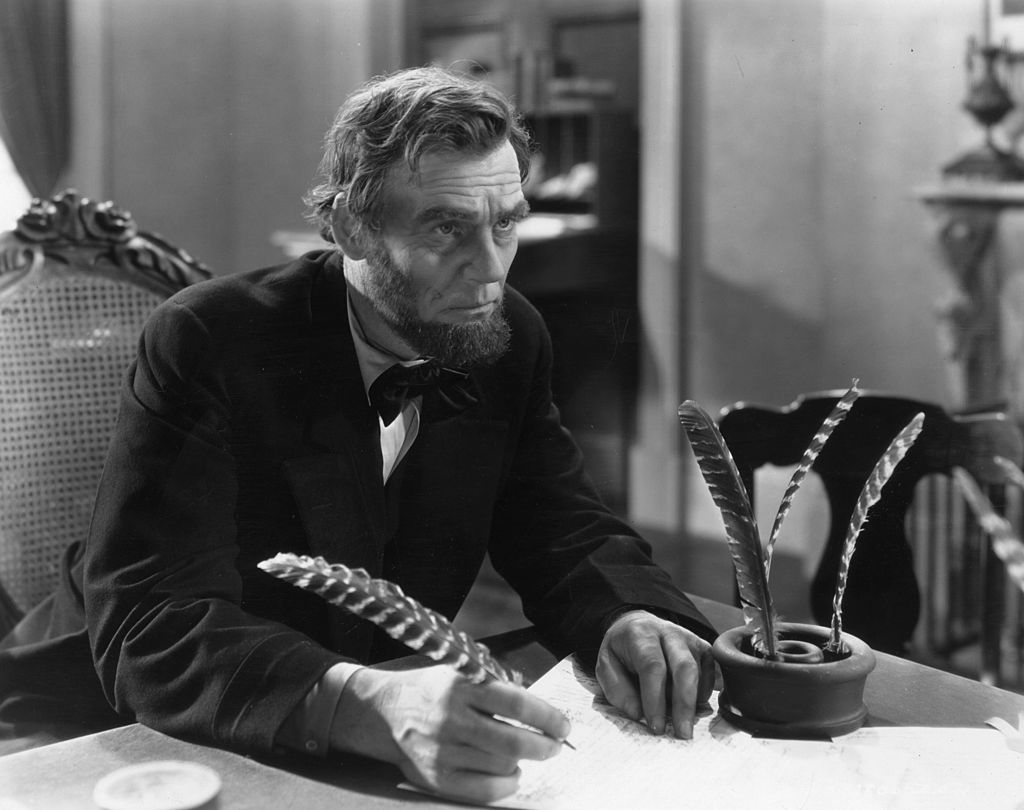 ---
SICKNESS STRIKES AGAIN
He stated that there was a "certain fatality about presidential functions when I am present." Mary nearly thwarted her husband's assassination—by accident! Shortly before she and Abe were due to arrive at Ford's Theatre, Mary attempted to cancel the outing due to developing migraine. Abraham, however, insisted that the newspapers had already started something.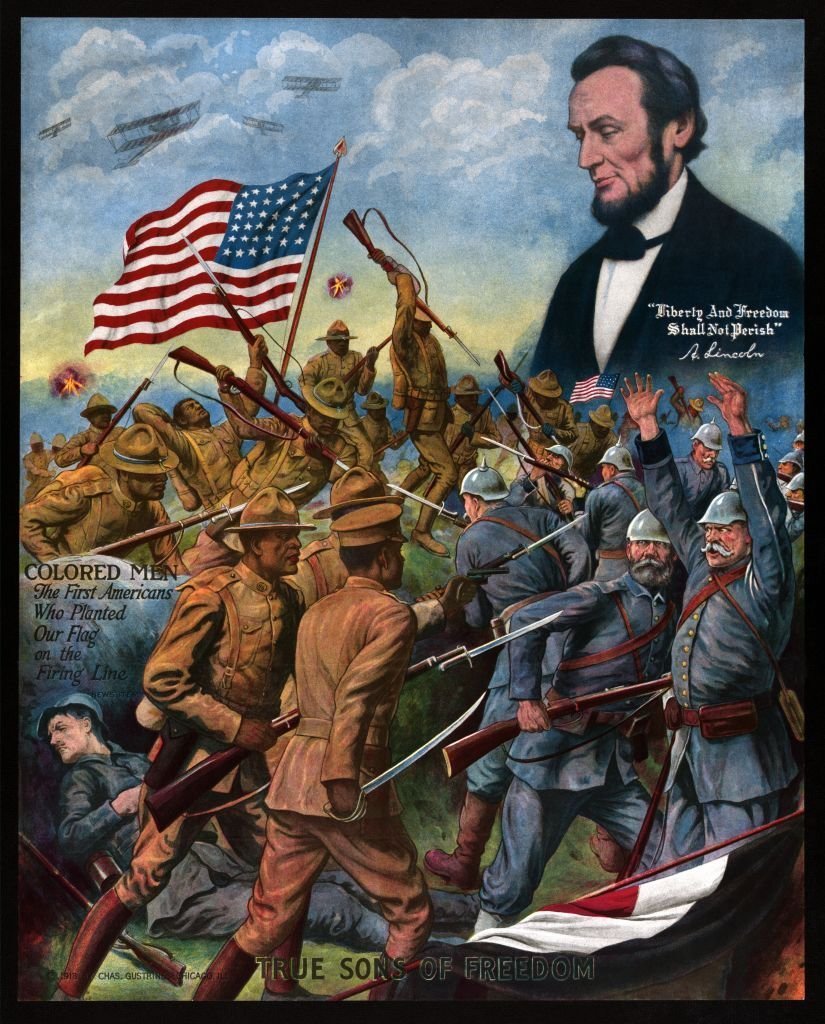 ---
They said they'd be going to the play, and many would be disappointed if they didn't show up. Mary relented, and she accompanied him to the theatre as was planned. Mary's youngest son, Tad, died at the age of 18 on July 15, 1871. It isn't known what caused his death, but some of the suspected illnesses are tuberculosis.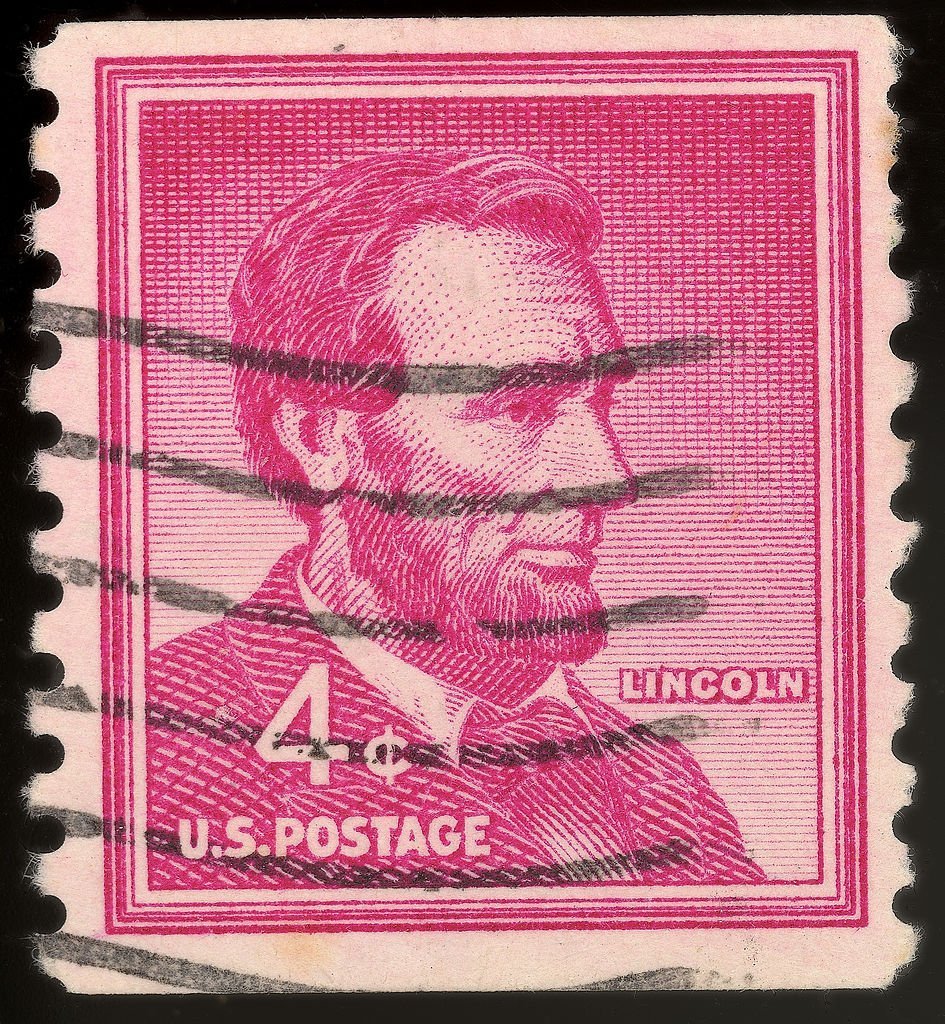 ---
Following the deaths of her husband and three of her sons, Mary fell into a terrible depression. She spent vast sums on frivolities that she never made use of, yet also became dreadfully afraid of sinking into poverty. Moreover, Mary was paranoid that she and her surviving son, Robert, were being poisoned.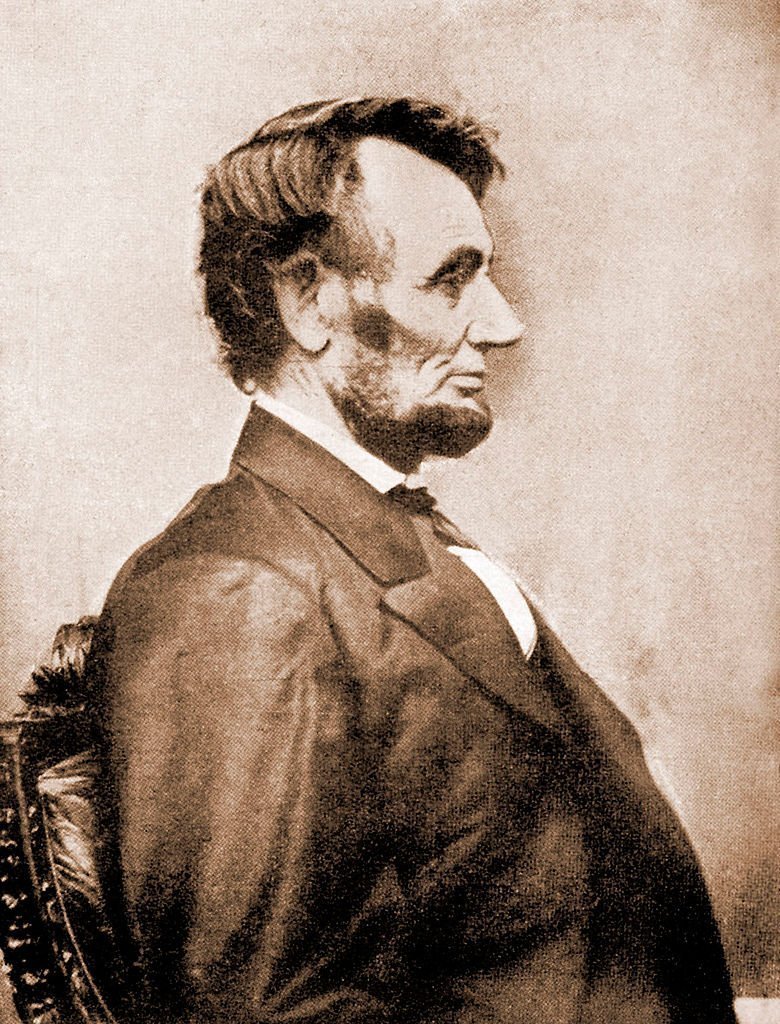 ---
Eventually, Mary's behavior alarmed her son Robert so much that he took drastic actions. In 1875, Robert began the procedure to have his mother committed to an asylum, much to her horror. The proceedings were successfully carried out after a trial that same year, and Mary was placed in a private asylum in Batavia, Illinois.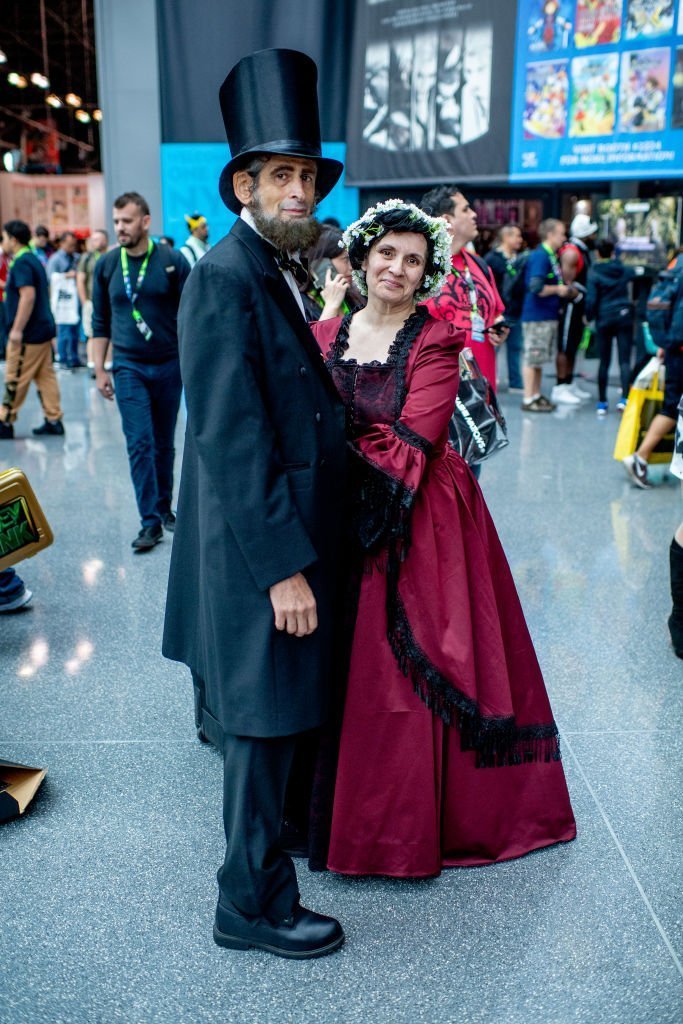 ---
DID MARY HAVE BIPOLAR DISORDER?
Historians have often speculated that Mary's erratic behavior and mood swings were indicative of the undiagnosed bipolar disorder. Given the time period, nobody recognized the condition for what it was, nor would they have been able to provide much treatment for such.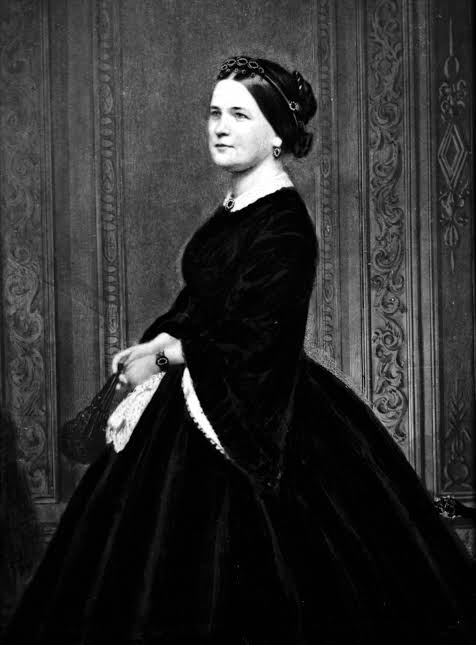 ---
Due to the frequent headaches from which she suffered, coupled with her volatile emotions, Mary was frequently given drugs to calm her. These drugs contained both alcohol and opium, as was typical from that historical time period. Sally Field played Mary in Steven Spielberg's Lincoln.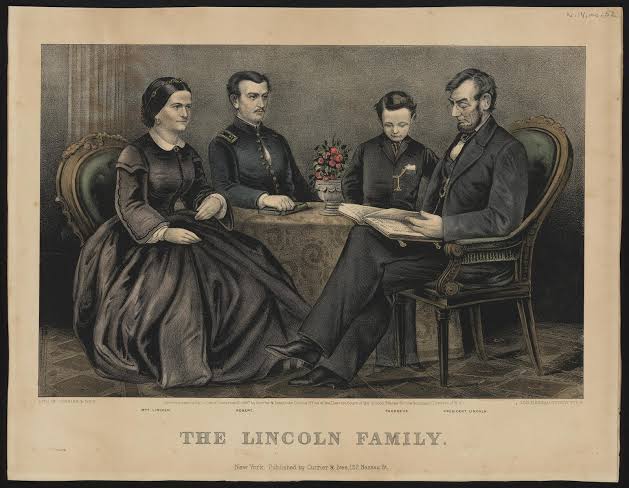 ---
To be fair, she was 20 years older than the real Mary had been during the film's events, but Field was determined to land the role of a lifetime. While Spielberg was hesitant, he allowed Field to do a screen test. Daniel Day-Lewis (who played Abraham Lincoln) voluntarily made the journey to act alongside Field in the test, which secured her role in the film.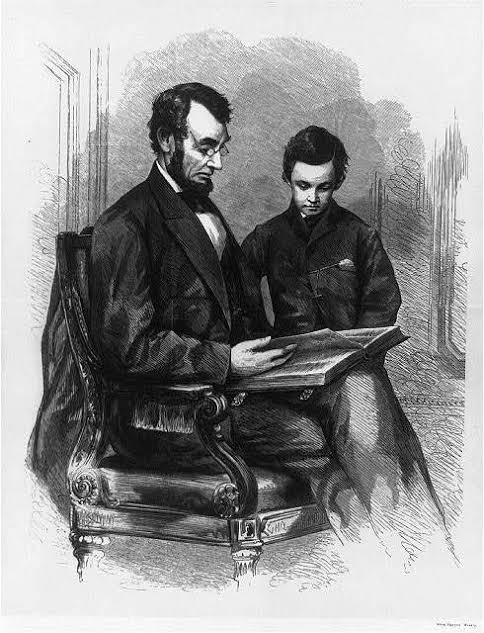 ---
AN ATTEMPT AT HER OWN LIFE 
Then, as if she hadn't yet proved she was committed, Field gained 25 pounds for the role! After a life filled with so much tragedy, Mary finally hit rock bottom when her only remaining son had her institutionalized. After the court proceedings, Mary visited multiple pharmacies and tried to purchase enough laudanum to take her own life.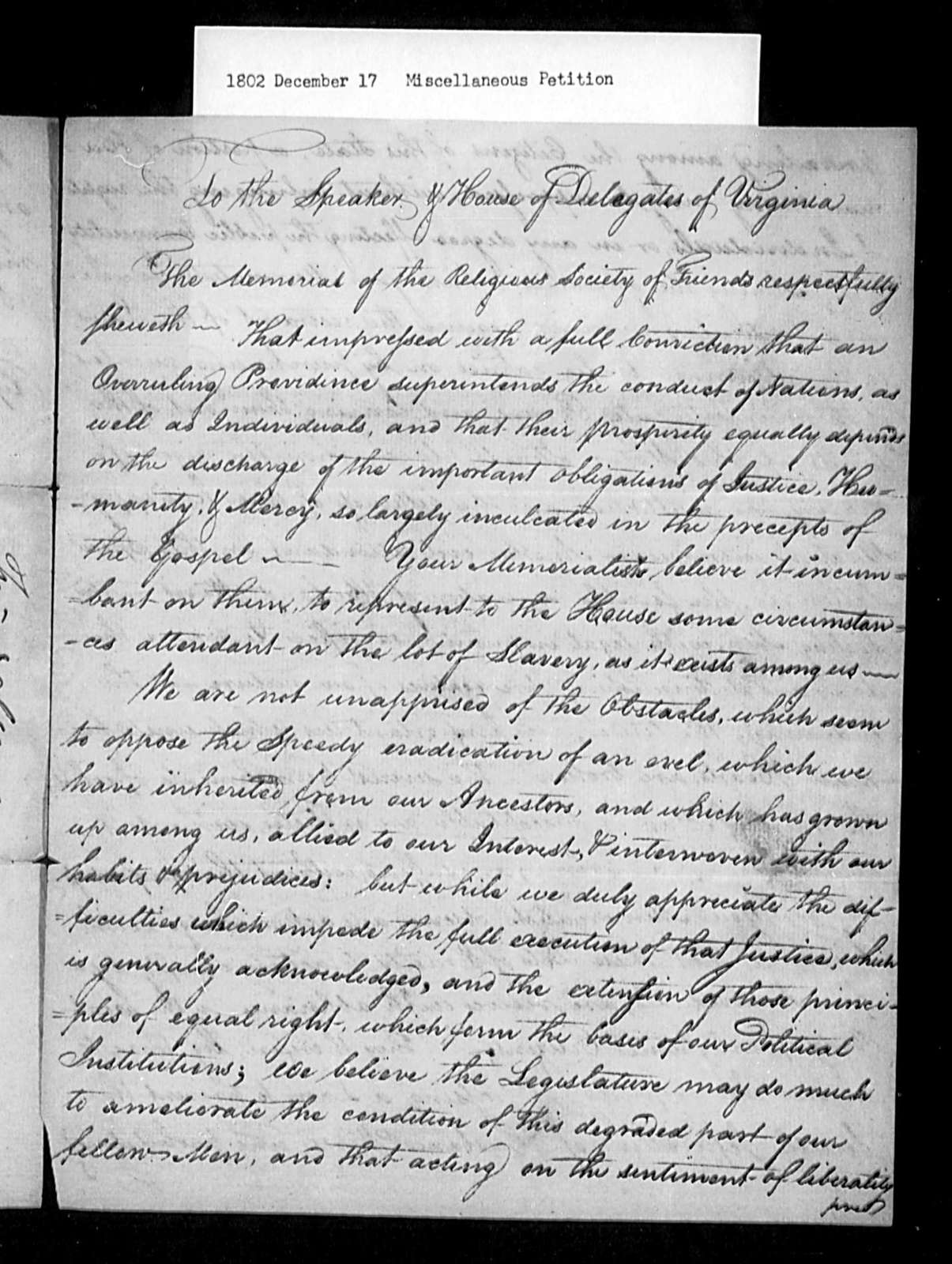 ---
However, one vigilant pharmacist noticed what Mary was doing and gave her placebos, saving her life. After a failed escape attempt from the private asylum just three months after she was committed, Mary used another tactic to get herself released. She smuggled out letters to her few remaining friends.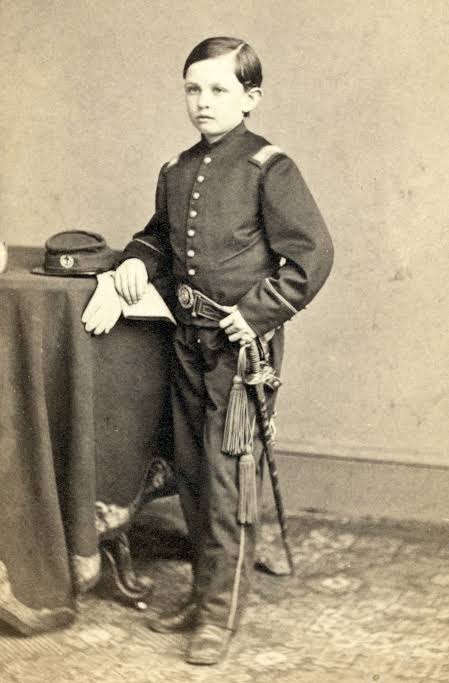 ---
Bradwell ensured that the press was made aware of Mary's situation, which was the exact sort of public embarrassment that Robert had hoped to avoid in the first place. Due to the negative public backlash, the hospital released Mary into the care of her sister, Elizabeth. In 1876, Mary regained control over her own affairs again.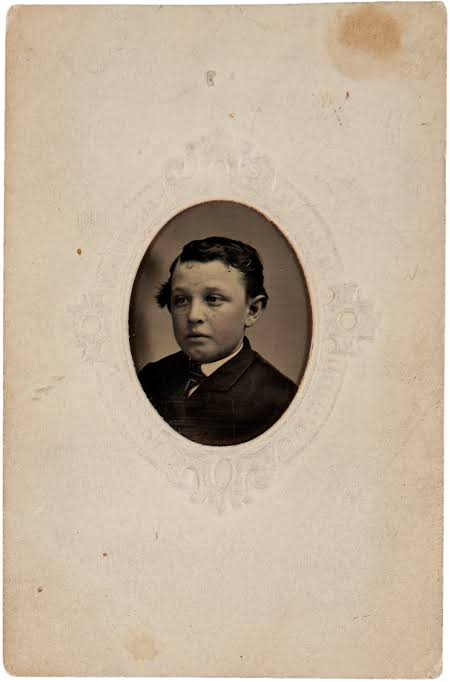 ---
One irony about Mary's marriage to Abraham Lincoln was the fact that not only was she from a border state where slavery was permitted at the time, but her family had been slave-owners. To make things even more awkward, her brother served in the Confederate Army as a surgeon while a number of her half-brothers were killed fighting for the Confederacy.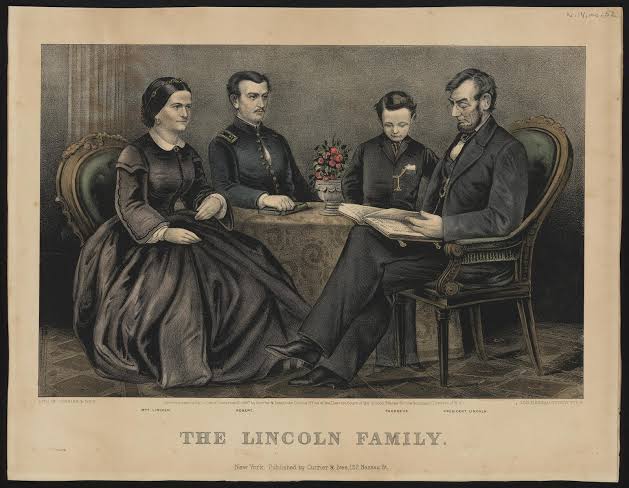 ---
THEIR MARRIAGE, A REAL LOVE STORY
In 1842, around the same time, her stepmother was giving birth to her 14th sibling, Mary reconciled her relationship with Lincoln at the urgings of mutual friend Eliza Francis who petitioned the two to at least enjoy a friendship. Slowly, the tall lanky man and the round young woman rekindled the romance and Lincoln soon proposed.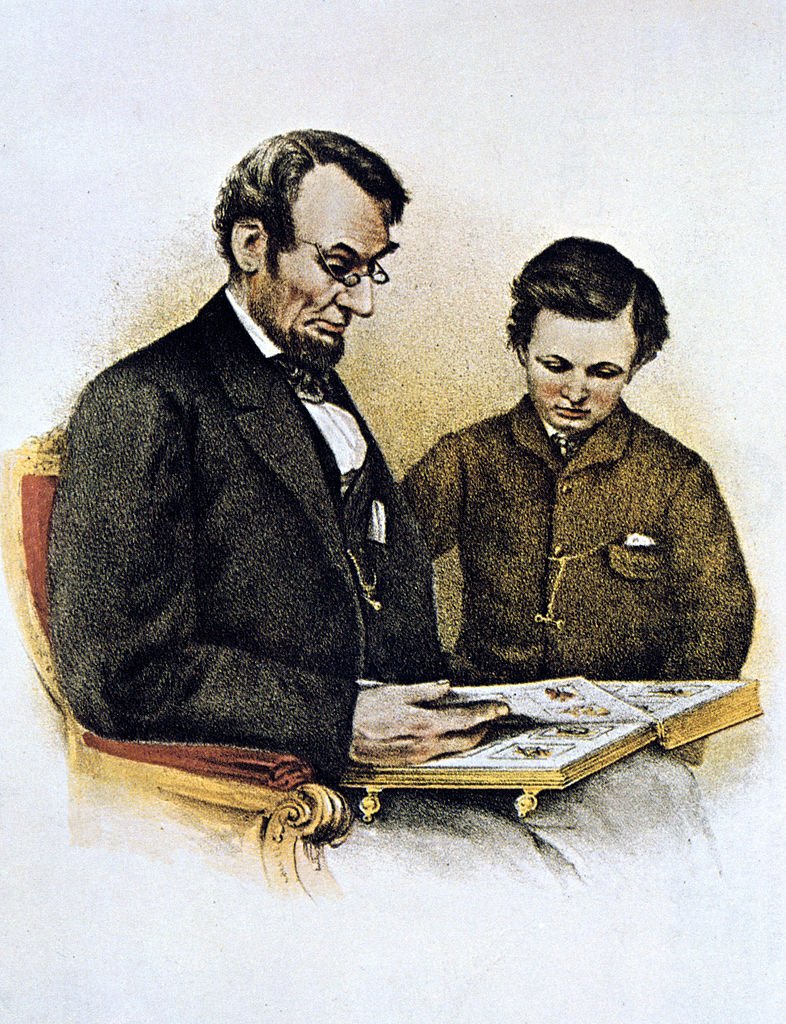 ---
It was then patterned began to emerge in their relationship that would play out almost daily for the rest of their time together. If Mary felt neglected by her husband, she would flirt with his colleagues to garner his attention. He would respond with indifference and focus his energy on the tasks at hand.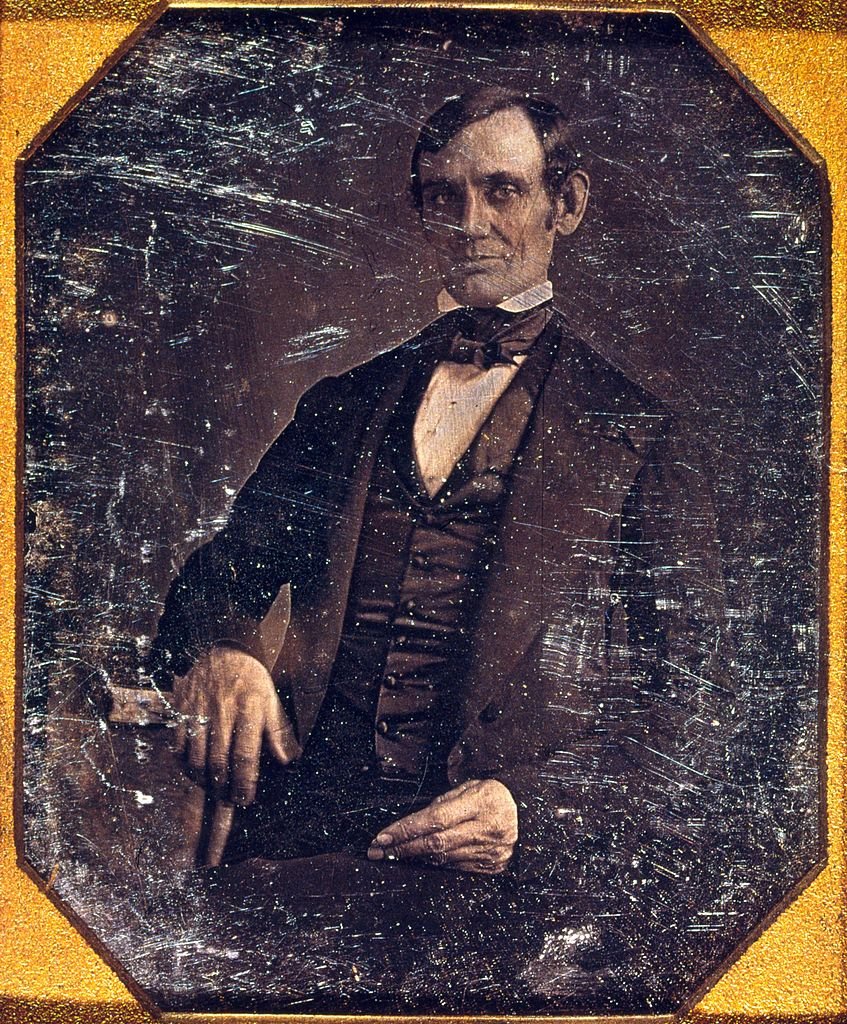 ---
On Friday, November 4, 1842, Mary and Lincoln wed at the home of her sister Elizabeth. It was a small, impromptu ceremony that didn't include her father and stepmother among the guests, all of who received only a day's notice of the ceremony. Even the best man was a last-minute thought, having been chosen by Lincoln the day of the ceremony.
---
What seemed to be the only planned part of the festivities was the plain gold wedding band that was placed on Mary's finger. In it was the inscription Love Is Eternal. Reverend Dresser, an Episcopalian minister, married the two in the simple ceremony that many still believed was an awkward pairing.
---
Even Lincoln must have felt so for he wrote one week later to friend Samuel Marshall:
"Nothing new here, except my marrying, which to me, is a matter of profound wonder."
The newlyweds settled into a room at the Globe Tavern, paying under $10 per week. They occupied the same room Mary's sister Francis had shared with her husband after they'd married. Lincoln returned to work right away and Mary found herself with much idle time. The boredom didn't last long for nine months later she gave birth to a son.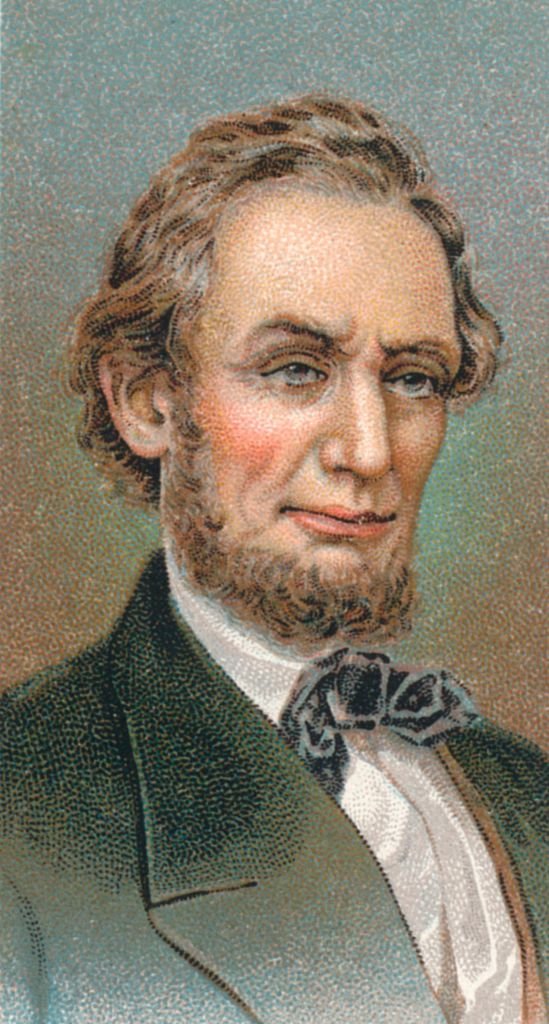 ---
THEIR CHILDREN, THEIR PRIDE
This was on August 1, 1843, and named him Robert Todd after her father. It would be Mary who would name all the children—a task Lincoln would later joke about. Once he was asked to name a cannon and he amusingly replied, "…I could never name anything. Mary had to name all the children." In the fall of 1843, the Lincolns moved from the Globe.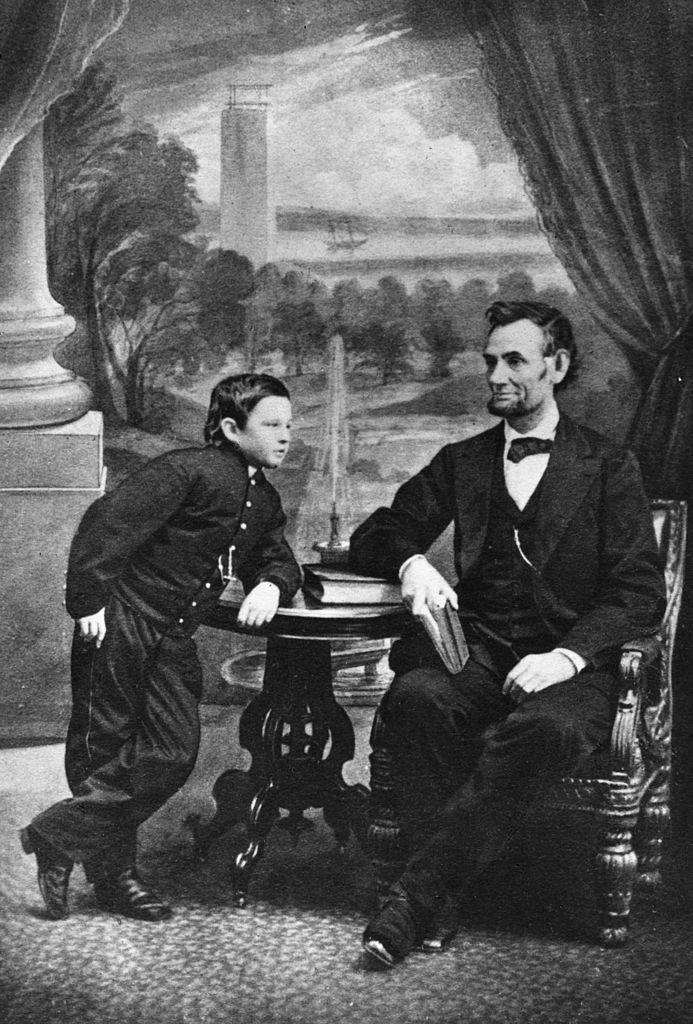 ---
They settled into a four-room cottage on South Fourth Street, paying a mere $100 rent per year. Mary's father made the journey to Springfield (sans Betsey) to meet his daughter's new husband and to see his new grandson, as well as his other grandchildren he'd yet to meet. During that visit, he showered Mary with attention and gifts.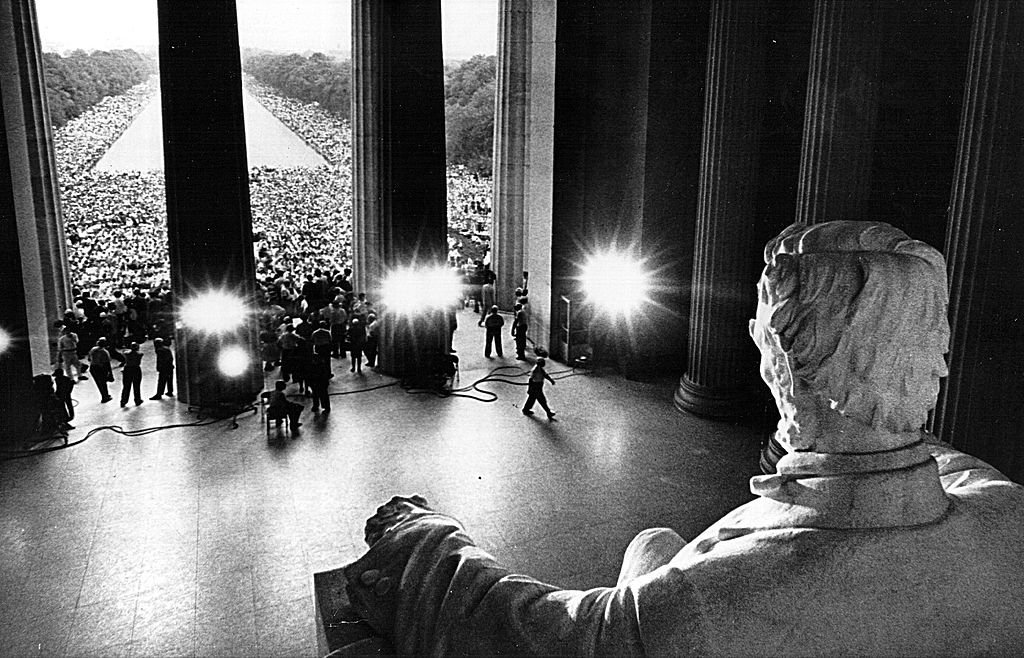 ---
As if making up for all the years of suffering she'd endured at Betsey's hands. He gave her a $25 gold piece and deeded 80 acres of Illinois land to the newlyweds, plus promised a yearly sum of $1,100. To Lincoln, he handed over a legal case that later yielded a tidy sum of money. Her father's generosity paved the way for the Lincolns to purchase a house.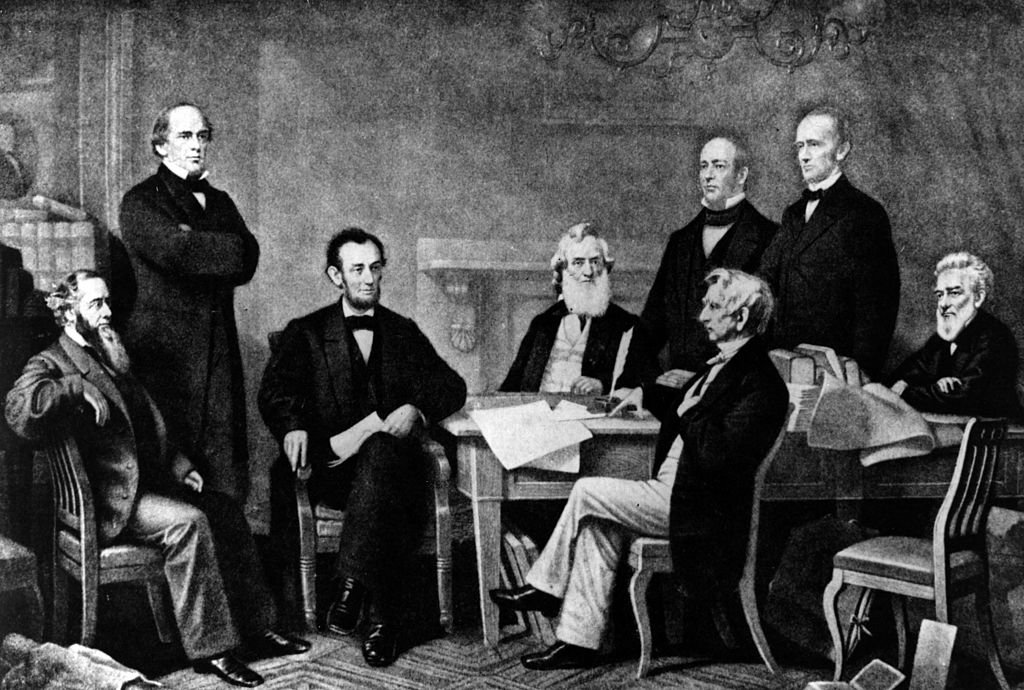 ---
It was a five-room cottage located on one acre of land. The property cost $1,200 and was purchased from Reverend Dresser, the same reverend who'd performed their marriage ceremony. Although they now had a wonderful home, both recognized that their standard of living still wasn't what Mary was accustomed to.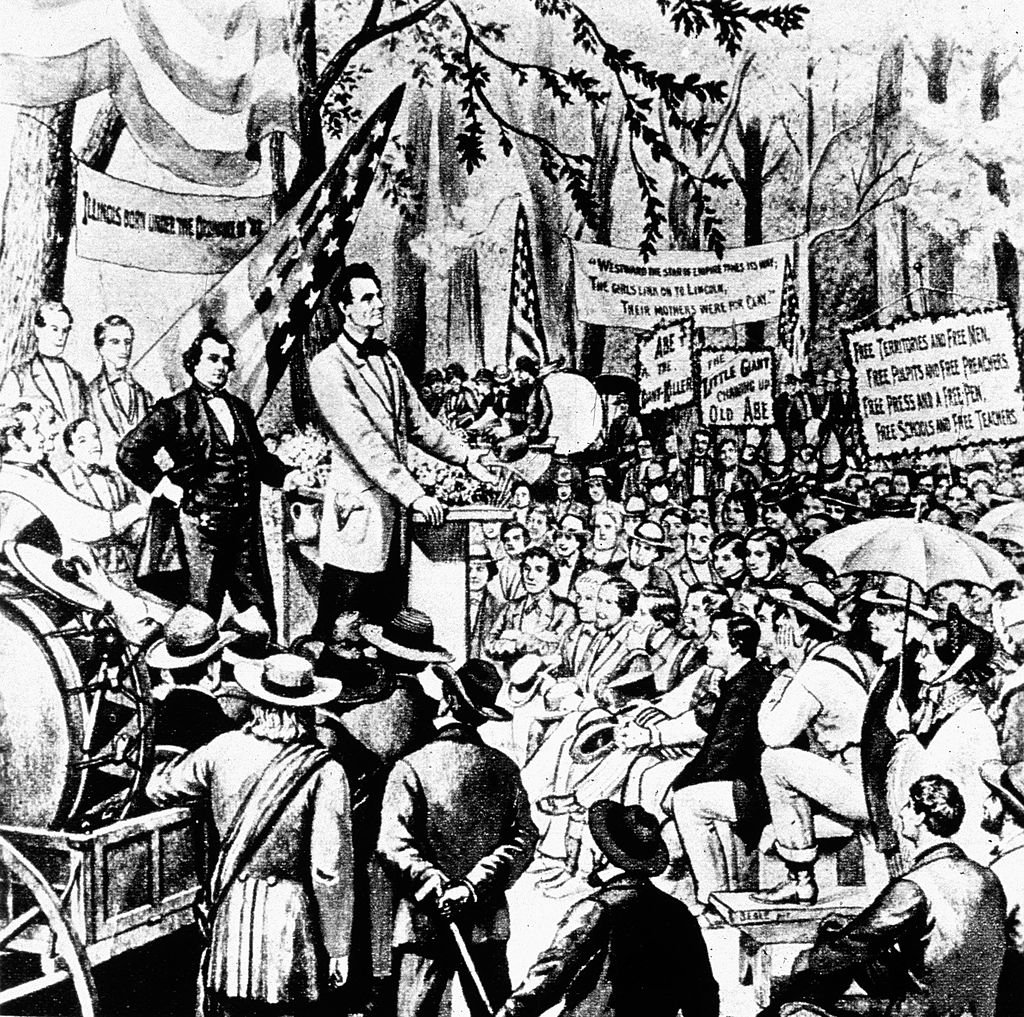 ---
In 1846, Mary gave birth to a second son whom she named Edward. "Eddie," was named after Edward Dickinson Baker who'd beaten Lincoln for the Whig nomination for Congress in 1842. Eddie, who was ill most of the time, kept Mary busy. To all outsiders, the new mother seemed to fall off the face of the earth as she took care of her home and children.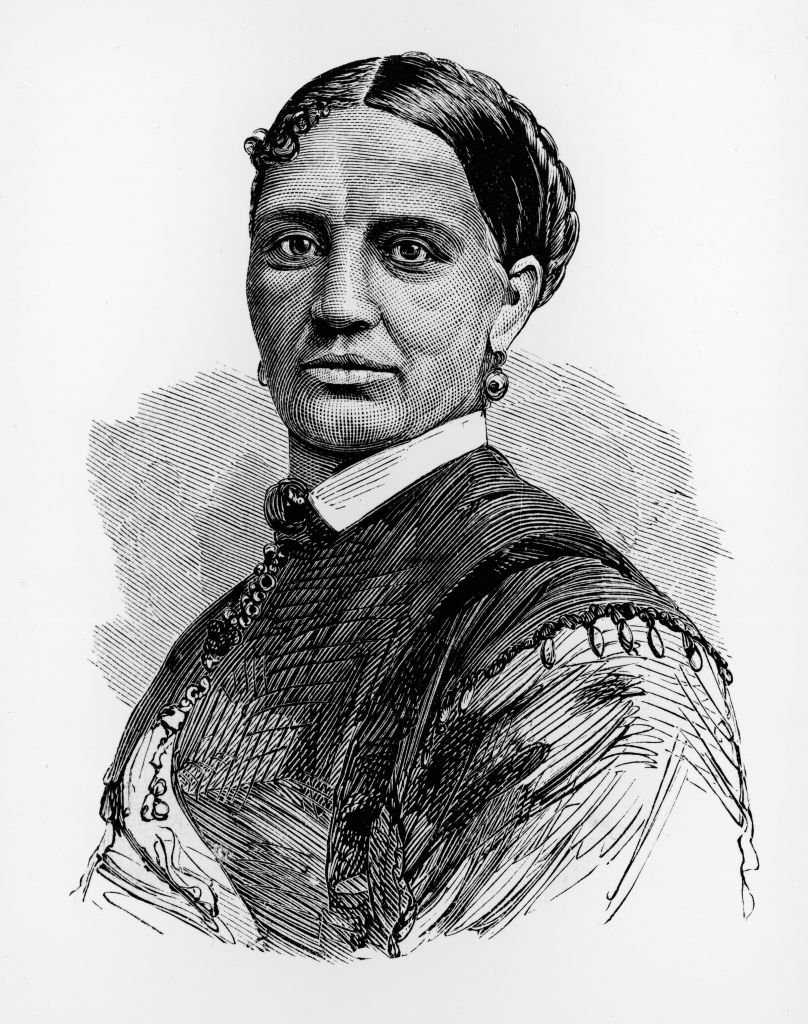 ---
She was a superb and doting parent, often engaging the boys in a variety of activities. Having been criticized so harshly when she was a child, she parented the boys in such a way that outsiders felt she gave them too much freedom. Meanwhile, her husband traveled the circuit trying cases and was away from home more times than not.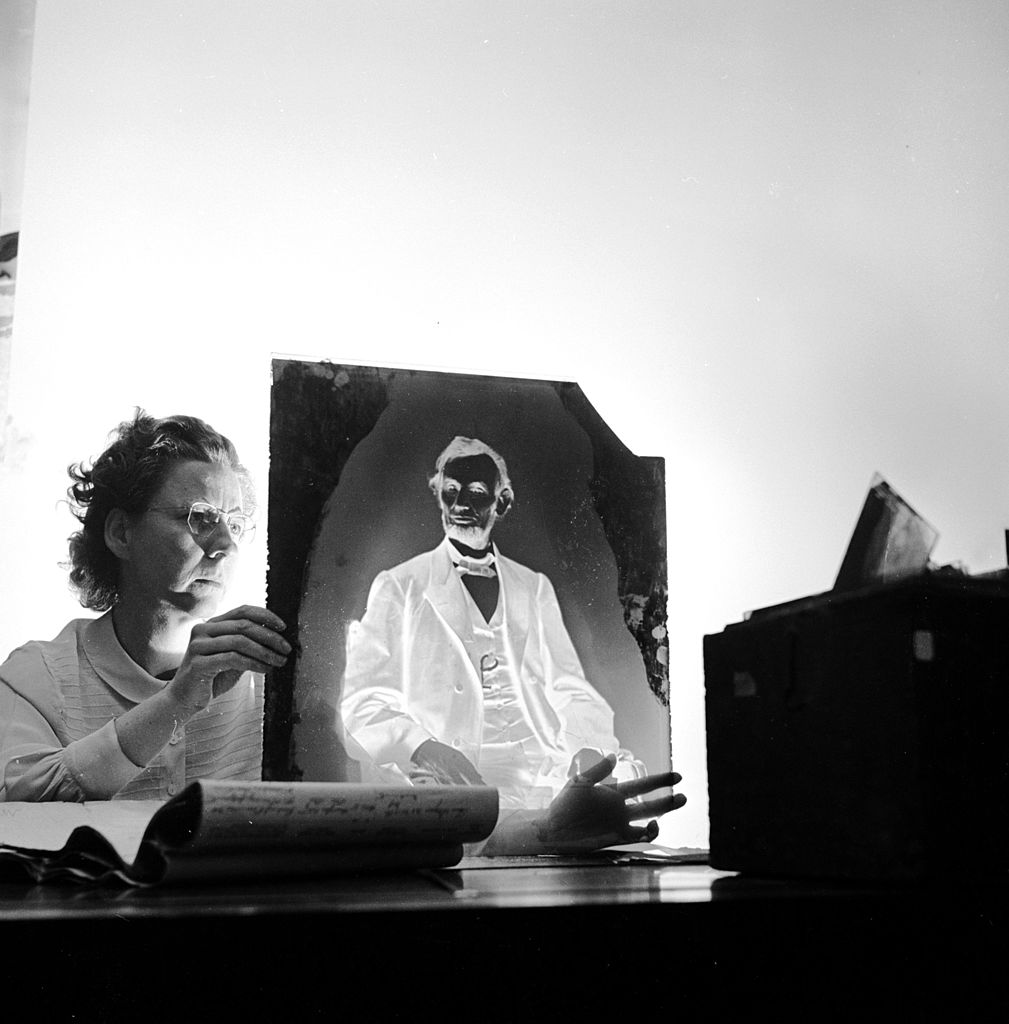 ---
THE END OF HER STORY 
Mary spent the early 1880s in her sister's home once again. On July 15, 1882, Mary suddenly collapsed, going into a coma. It was the 11th anniversary of her youngest son's death. She died the next morning of a stroke at the age of 63. Even though he was the last of her sons, Mary never forgave Robert for having her institutionalized.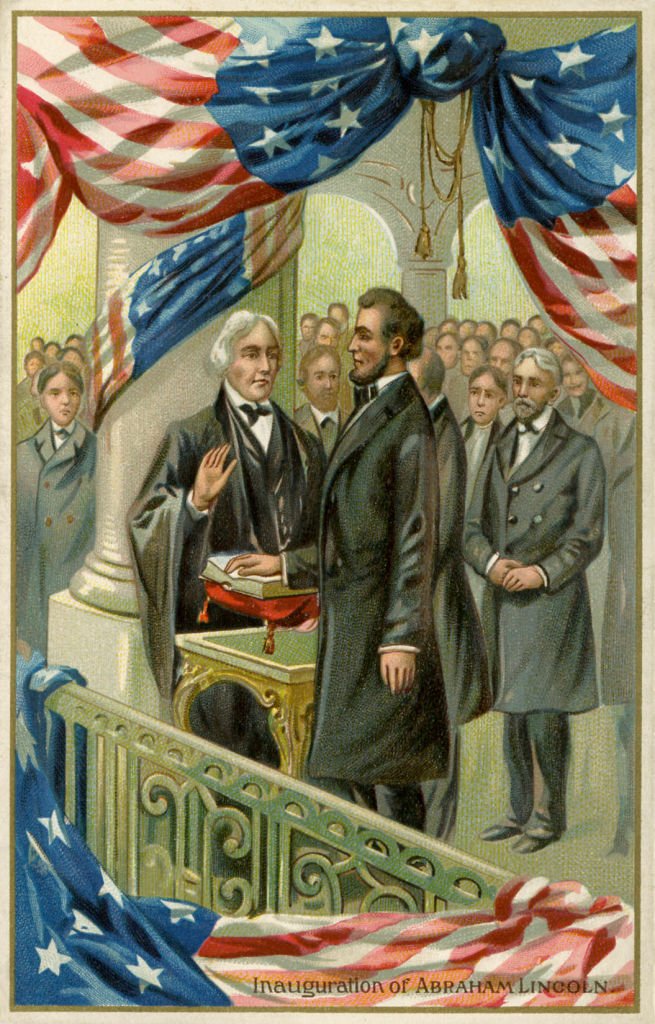 ---
They didn't see each other until only just before her death, which we can assume had to have been a truly awkward reunion. As you might recall, Abraham Lincoln was assassinated by John Wilkes Booth on April 15, 1865. At the time, he and Mary were sitting in Ford's Theater, watching a rendition of the play My American Cousin.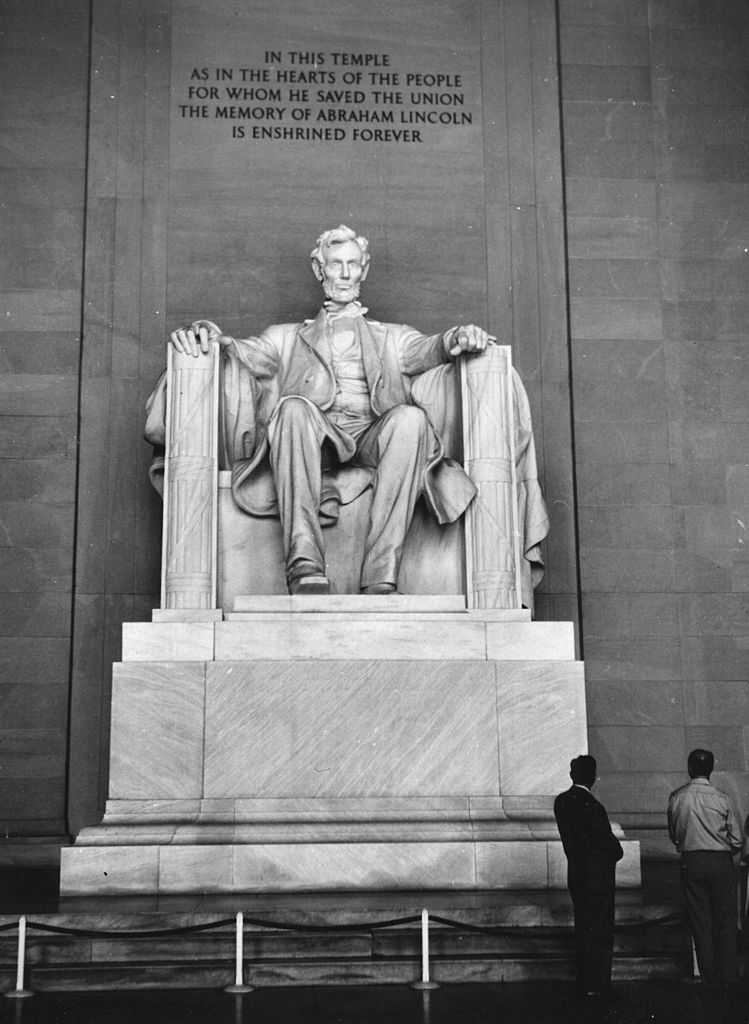 ---
ABE'S TRAGIC END 
They were sitting with Henry Rathbone and Clara Harris. As Mary sat close to her husband and held his hand, she whispered in his ear, "What will Miss Harris think of my hanging on to you so?" Abraham smiled and answered, "She won't think anything about it."It was the last conversation ever they had. Mary was holding Abraham's hand when he was shot.
---
He took a bullet in the back of the head by John Wilkes Booth. So horrified and grieved was Mary that she had to be forcibly removed from Abraham's side as he lay in a coma for the last hours of his life. Just before Abraham passed, Mary was permitted to see him again. Even as she called to him desperately with "every endearing name" that she could think of, Abraham died without making any indication that he heard her.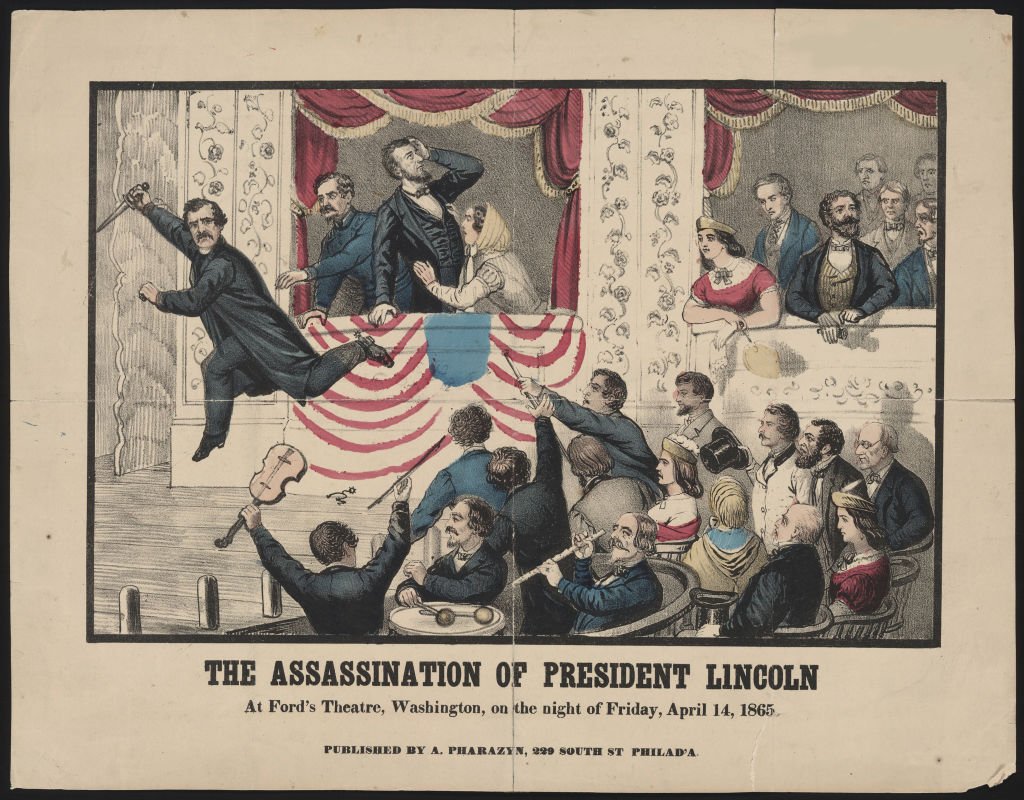 ---
She said the following after her husband died: Tell me, how can I live without my Husband any longer? This is my first awakening thought each morning, and as I watch the waves of the turbulent lake under our windows I sometimes feel I should like to go under them.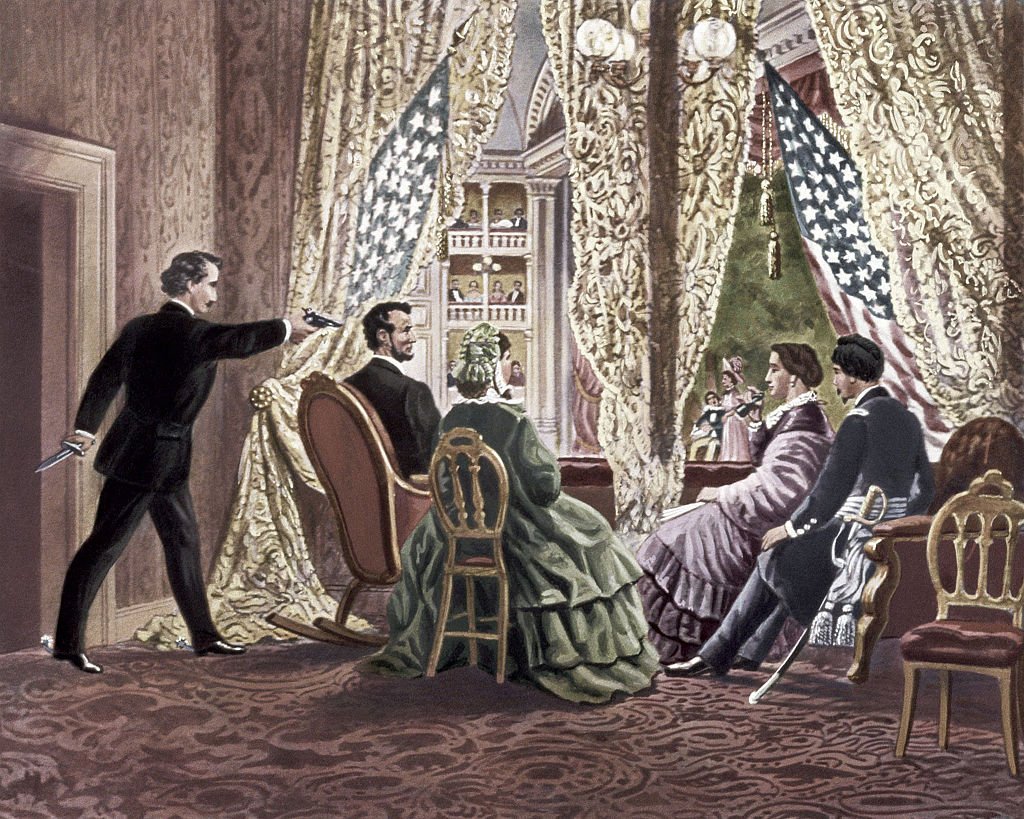 ---
HER LEGACY LIVES ON
Biographies have been written about Mary Lincoln as well as her husband. Barbara Hambly's The Emancipator's Wife (2005) is considered a well-researched historical novel that provides context for her use of over-the-counter drugs containing alcohol and opium, which were frequently given to women of her era.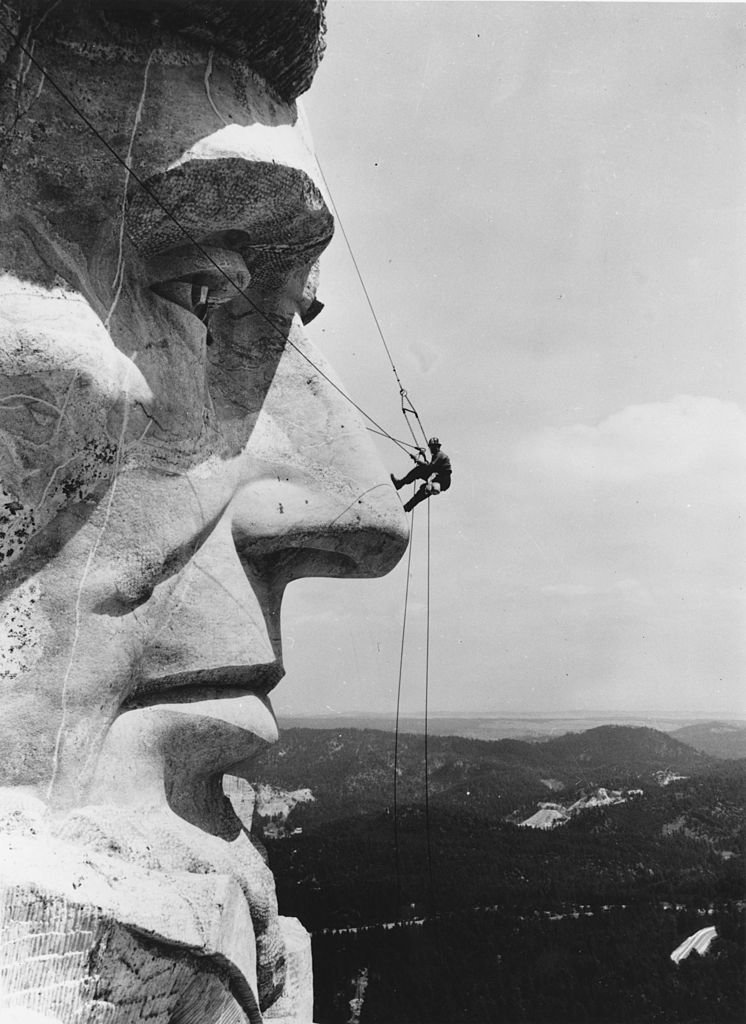 ---
Janis Cooke Newman's historical novel Mary: Mrs. A. Lincoln (2007), in which Mary tells her own story after incarceration in the asylum in an effort to maintain and prove her sanity, is considered by Mary's recent biographer, Jean H. Baker, to be 'close to life' in its depiction of Mary Lincoln's life. The grief experienced through her widowhood is a theme of Andrew Holleran's 2006 novel, Grief.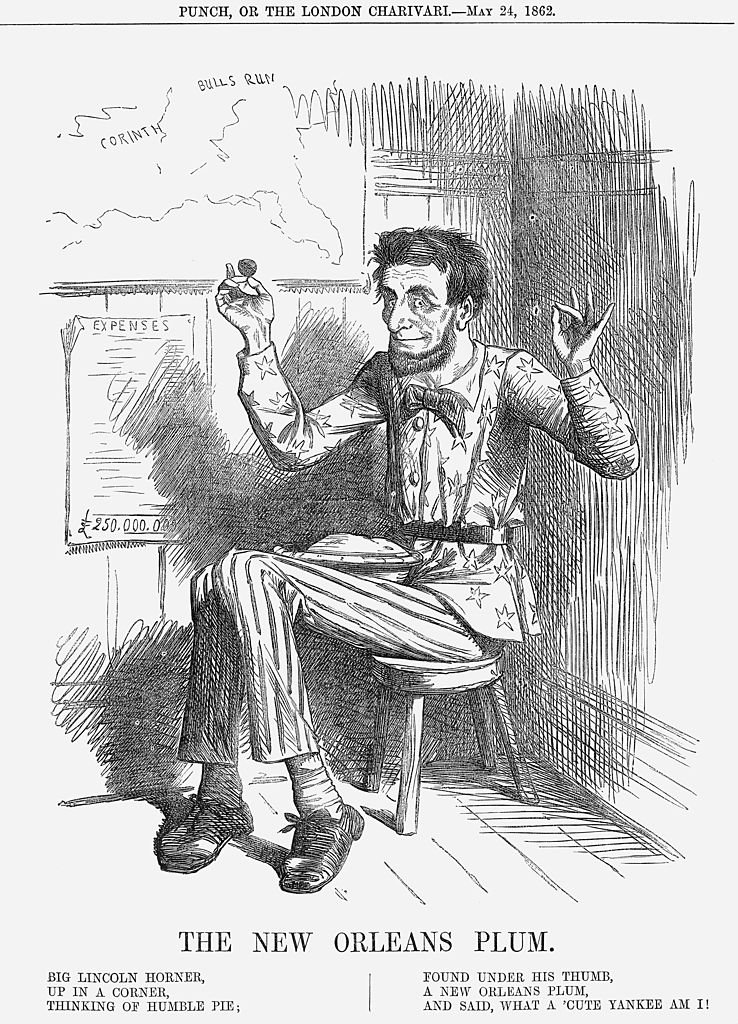 ---
Mary Lincoln has been portrayed by several actresses in the film, including Kay Hammond in Abraham Lincoln (1930) directed by D.W. Griffith; Ruth Gordon in Abe Lincoln in Illinois (1940); Julie Harris in The Last of Mrs. Lincoln, a 1976 television adaptation of the stage play; Mary Tyler Moore in the 1988 television mini-series Lincoln; Sally Field in Steven Spielberg's 2012 film Lincoln.