Hilton Generations: Fascinating Story of One Unique Family
The world has become very well acquainted with superstar Paris Hilton and her lavish lifestyle but there are a few skeletons in her family's closet that we'll unpack today! While Paris is perhaps the most famous of the Hilton family today, there are generations of Hiltons who came before her, who lived equally fabulous lives but with bigger struggles. Their successes remain hugely impressive to this day. Let's look at all the juicy facts about how this renowned family took themselves from rags to riches and how one Hilton has created her own empire.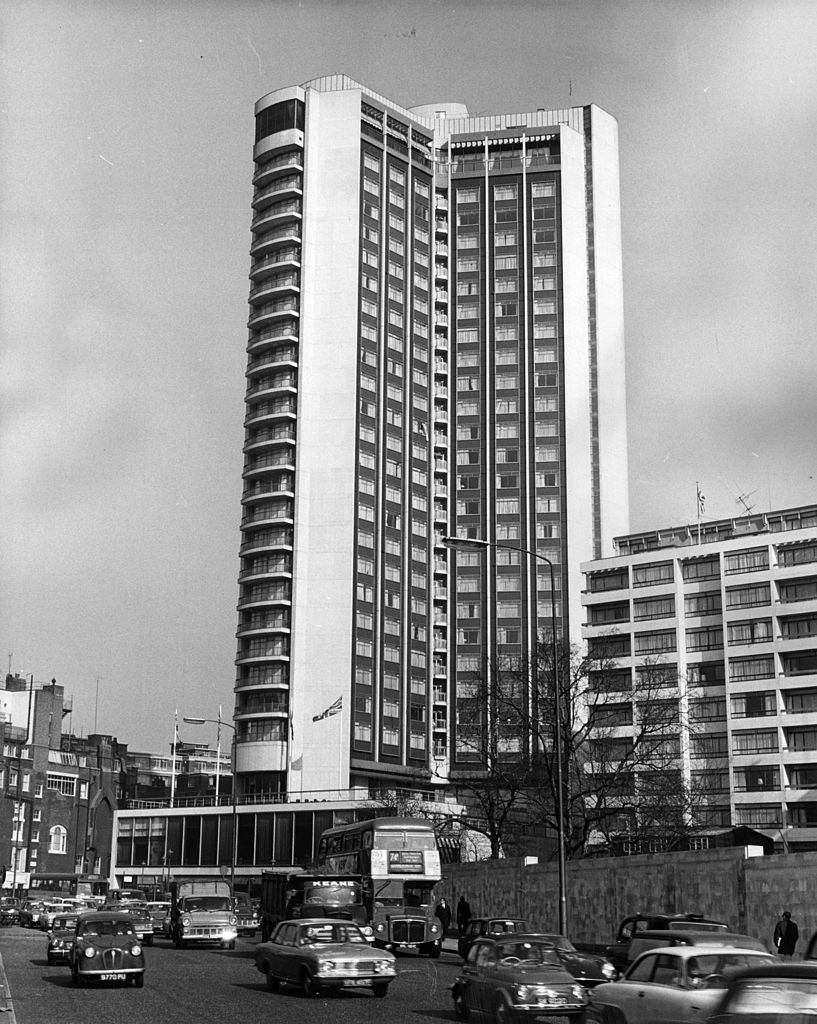 ---
THE ORIGINAL HILTONS
Conrad Hilton Sr.'s father, Gus, was born on the Hilton family farm in Kløfta, Norway. The Hiltons still have "salt of the earth" relatives in Norway, and Germany. The oldest known relative of Paris Hilton were farmers and made a living that way. This is a far cry from how they make money today and is interesting when considering how far they've come.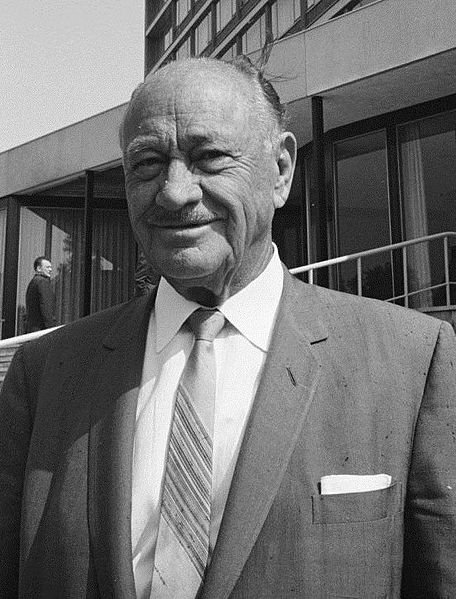 ---
When people think of the Hilton's today, they don't imagine them with humble beginnings on a farm - but that's exactly how it was. One man, a visionary, who buckled down and did the groundwork to secure a lineage of success for his family. But later, we'll uncover how he made sure his family earned their money the way he did.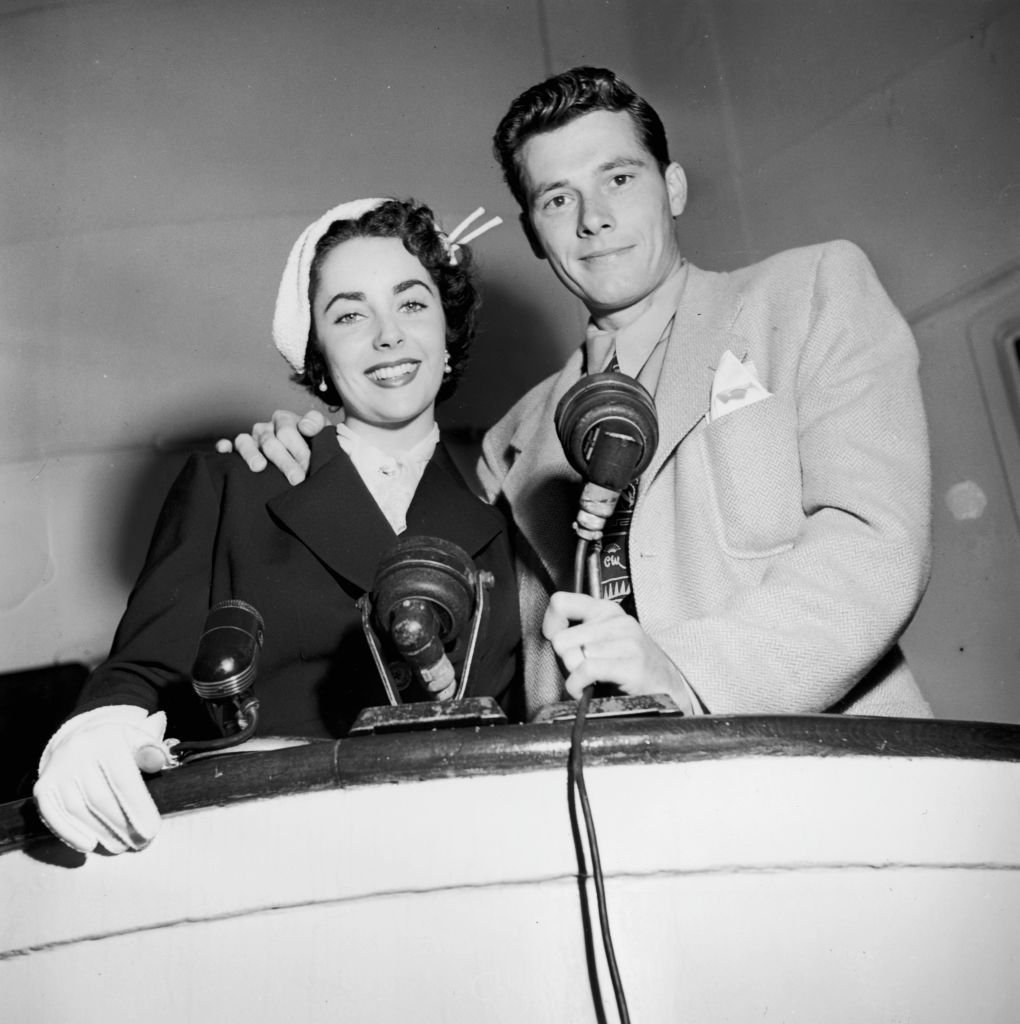 ---
THE FAMILY'S FIRST SHOP
Gus Hilton emigrated from the family farm in Norway and took on a true pioneer existence, in San Antonio, New Mexico. Here, supplies were brought in by mules. Gus had seven kids, including Conrad, who became the patriarch of the Hilton family as we know it today. All of them were expected to work in the family's first general store in San Antonio.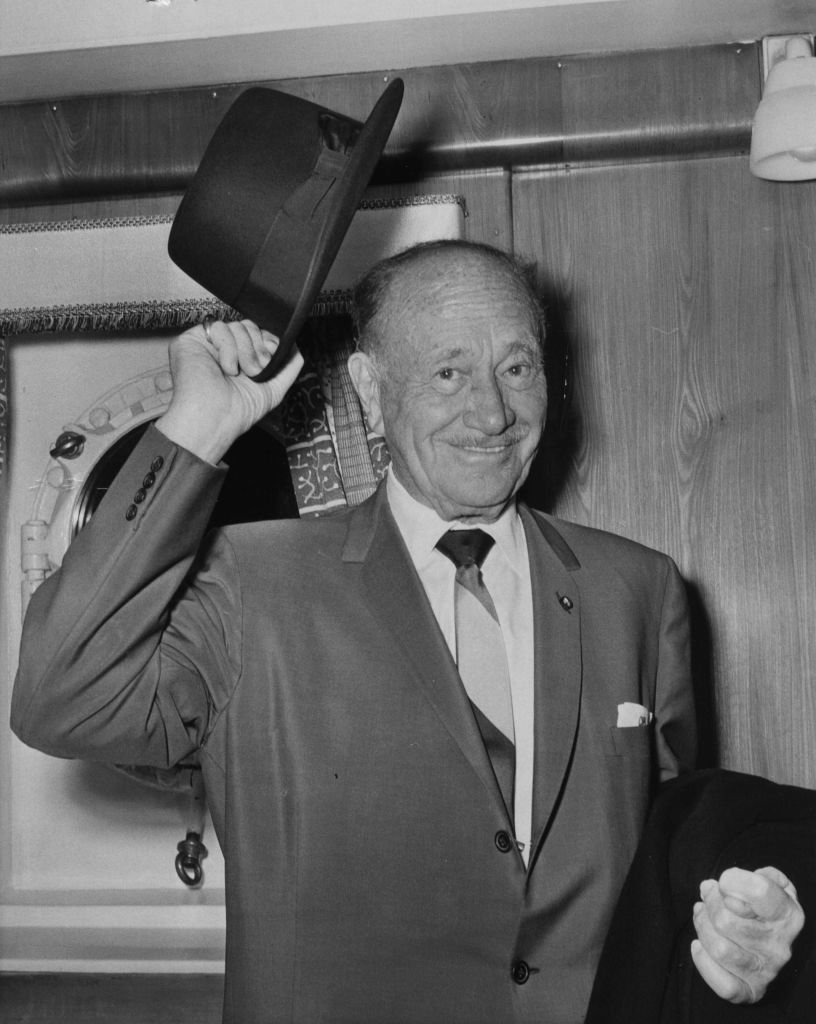 ---
While the children often helped out in their father's first store, they had no idea that they were busy helping create one of the world's biggest hotel brands. For this reason, they often slacked at work, wanting to do their own thing instead of helping Gus. This hindered the business and so would a long list of other factors...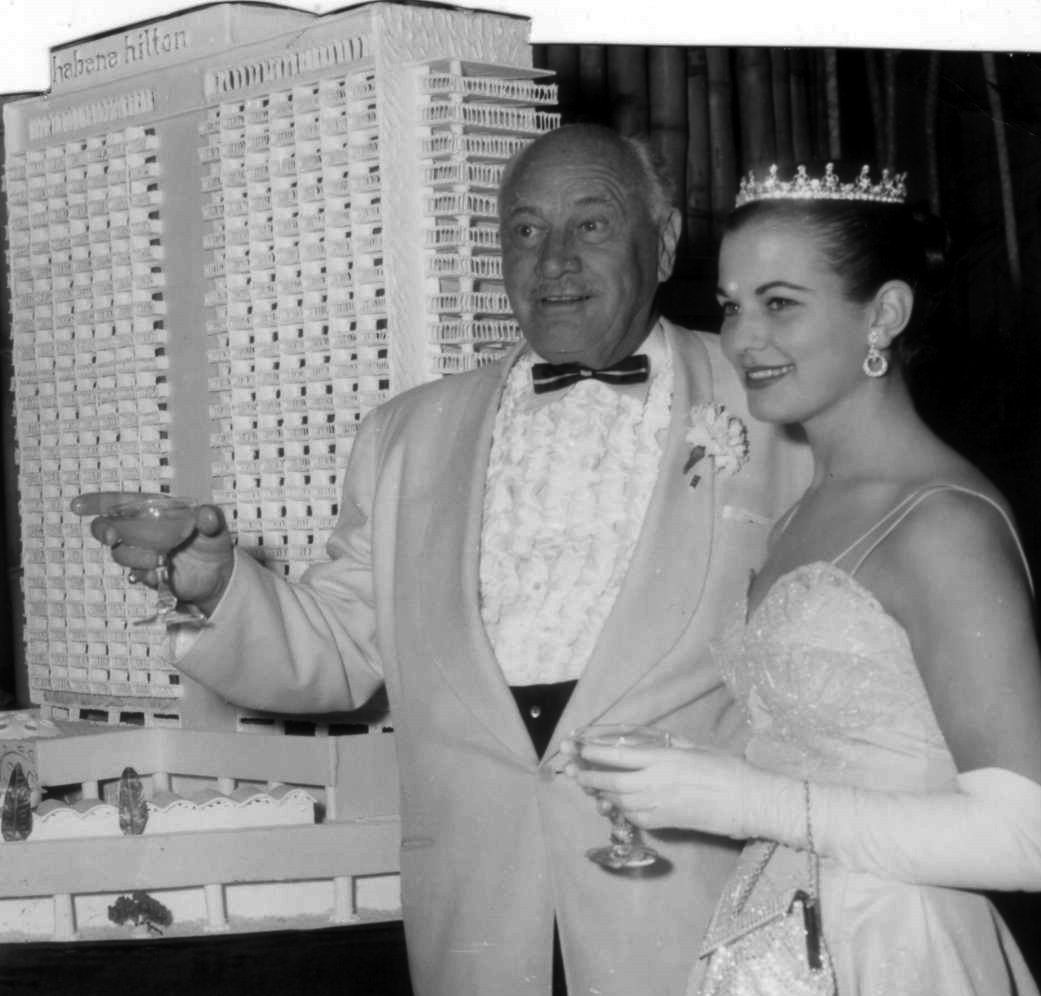 ---
THE FAMILY WENT BANKRUPT
Gus was able to make a small fortune and things were looking good. It seemed as if his business plan was bearing fruit and he was excited about the future prospects. But like in all businesses, he couldn't control the external factors and soon Gus was facing troubles. He lost his entire fortune in the 1907 financial crisis.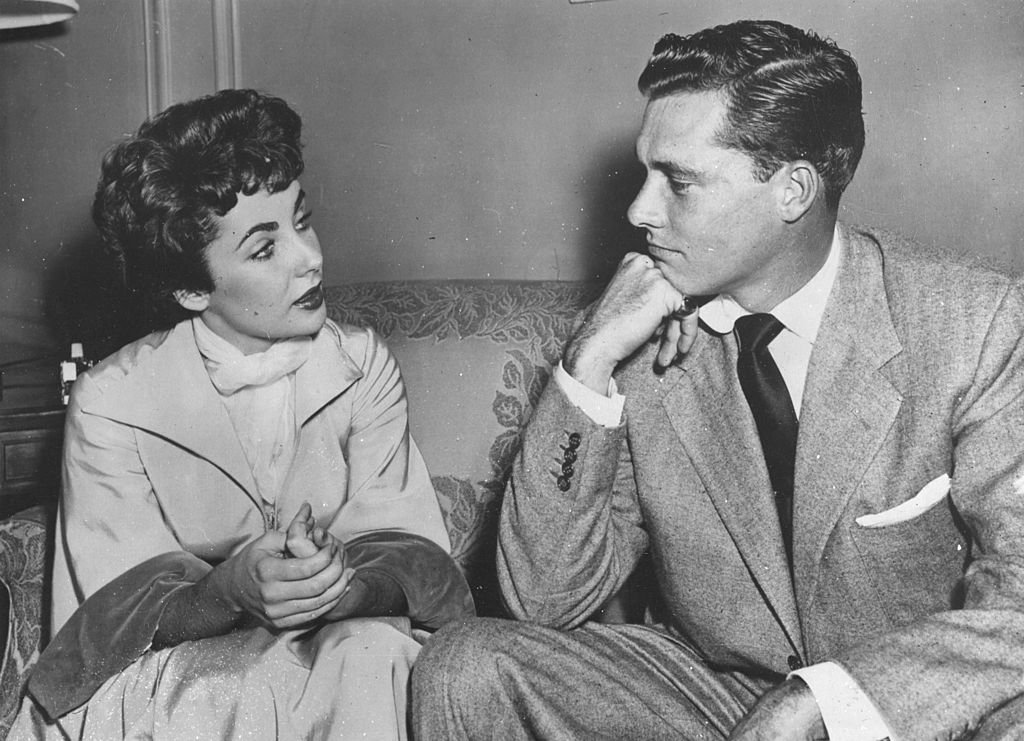 ---
After Gus went broke, Conrad suggested that they utilize part of their San Antonio property as a guesthouse, to bring in income. The idea worked, and the family regained solvency. This would be the first of many successful plans and started off their road to riches. They began small, with an idea to rescue a sinking business - and it grew.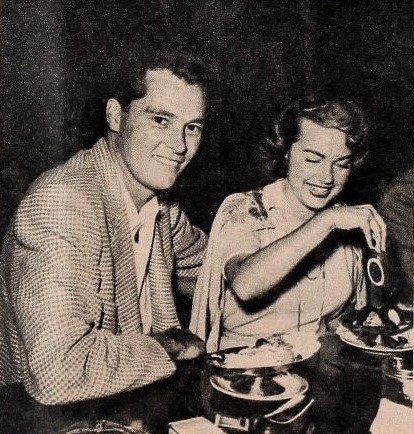 ---
A MUDDY SITUATION 
Gus Hilton used an unconventional material in his first building. He made use of adobe (Spanish for mudbrick) to build a large, rustic structure in San Antonio, serving as his family home, a general store (called the Hilton Mercantile Company). Eventually, this became the famous five-room guesthouse, that he called the Hilton Hotel. But, it was a long way coming ...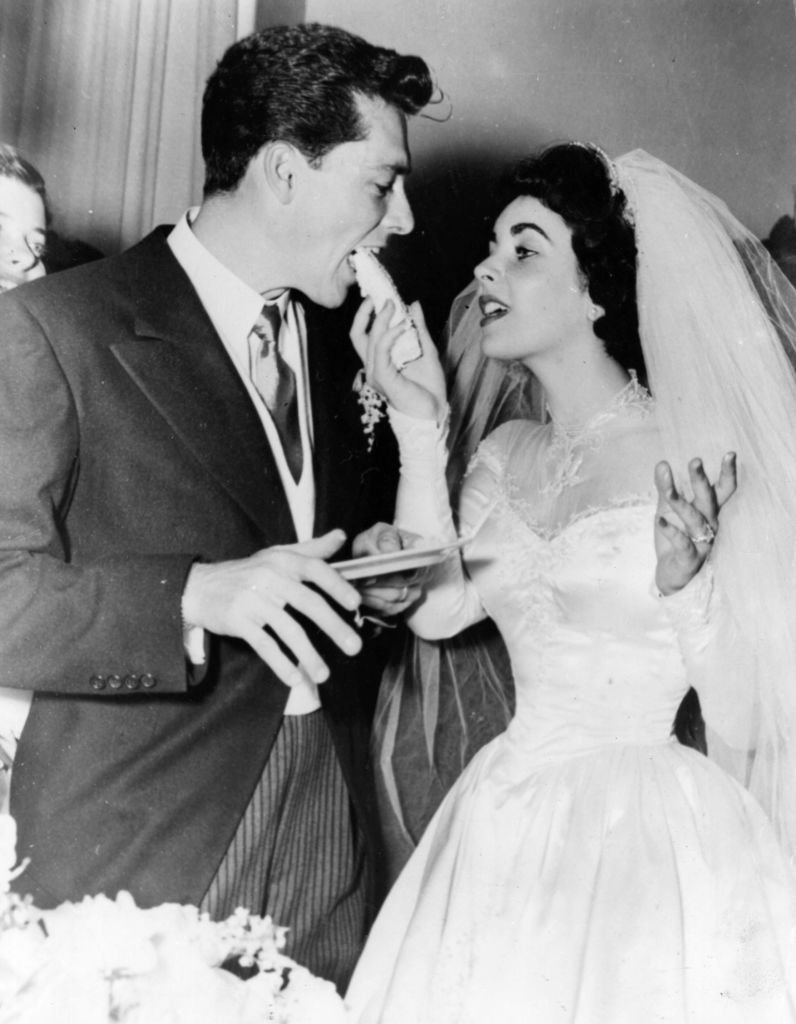 ---
HARDWORK IN THE HOTEL 
Many people only see the glamour that the family has now, but it took lots of hard work. Conrad took over running the Hilton Mercantile and Hilton Hotel in San Antonio when he was 21 years old! In addition to being the storekeeper, bellhop, check-in and maintenance guy Hilton made time to serve two terms in the New Mexico State Legislature.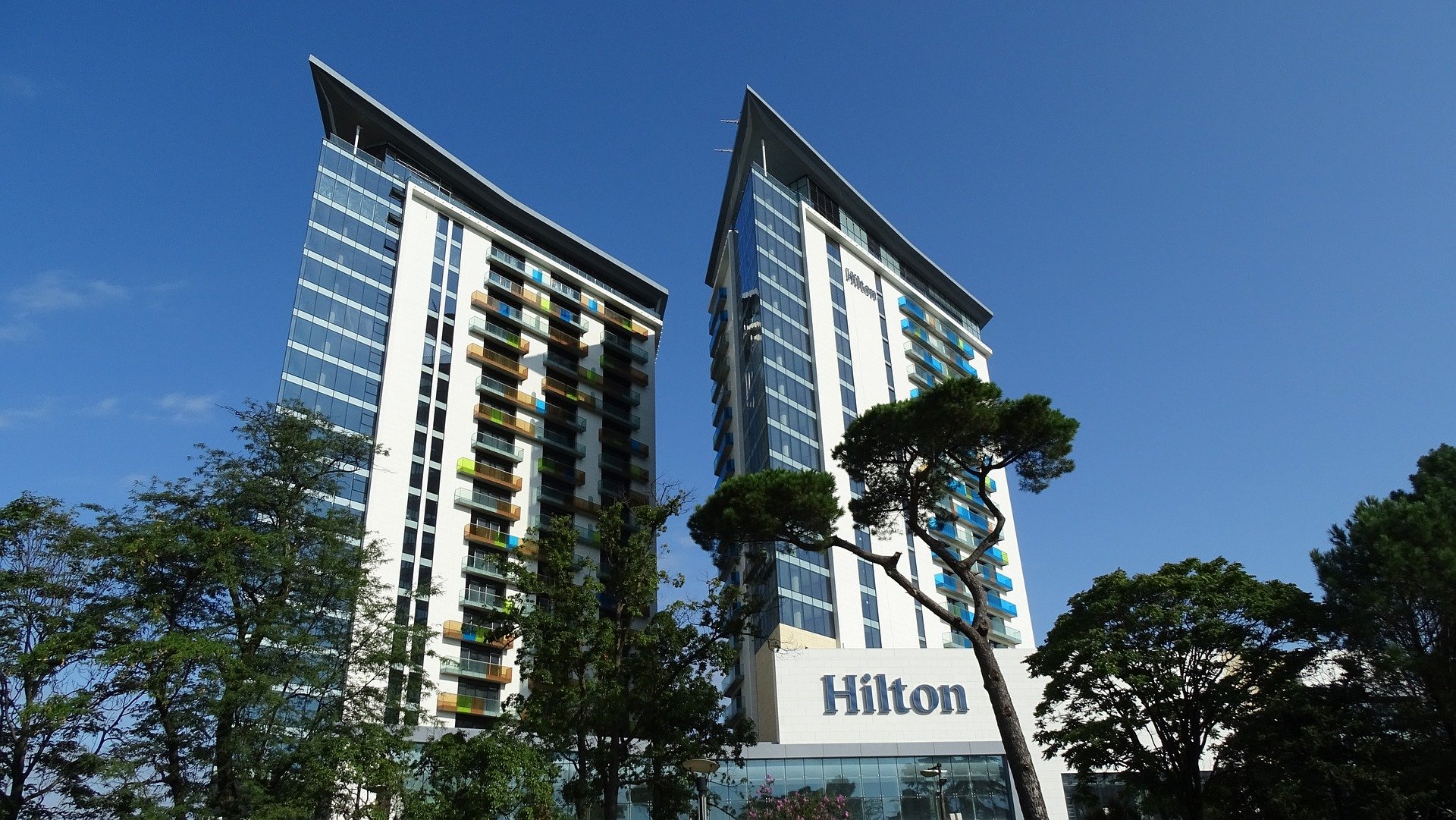 ---
The entire empire was carried by one man who didn't sit around and wait for someone else to fix his business and ensure its success. He had to sacrifice many things in order to maintain his business and for this determination, he is often looked up to. Today his handwork in those initial years is still paying off.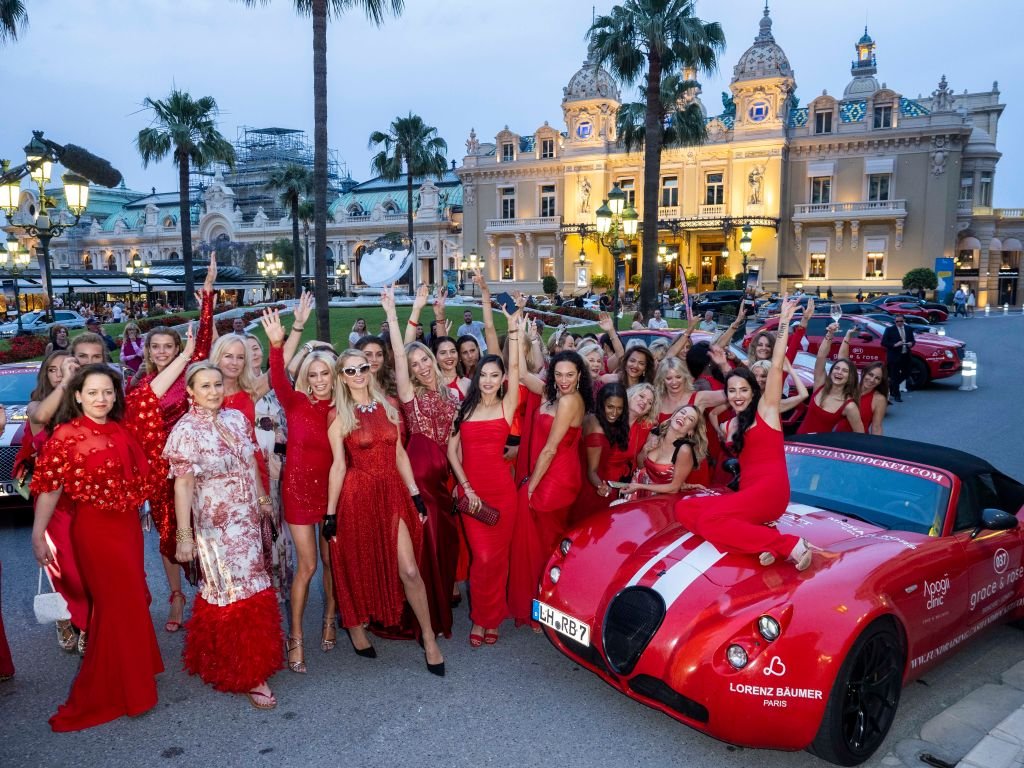 ---
BANKING ON A HOTEL
Conrad Hilton fought in World War I, returning home to San Antonio, then relocating to Texas for bigger financial opportunities. Hilton had his sights set on purchasing a bank, but that idea fell through when the absentee bank owner got greedy and upped the asking price. Hilton ended up staying across the street from the bank.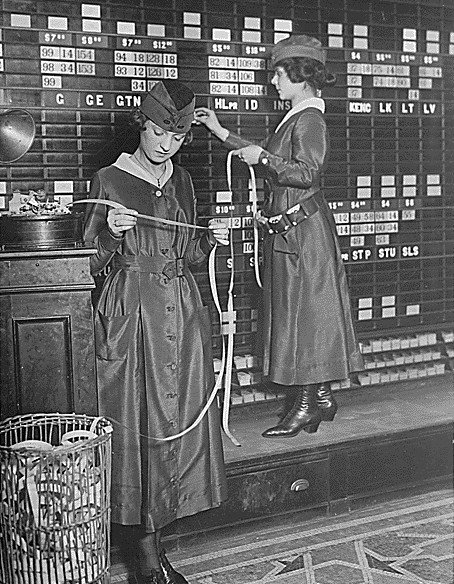 ---
While living across from the bank he saw an opportunity. He noticed how bustling the Mobley Hotel, in Cisco, Texas was. So he had a lightbulb moment and he bought that hotel instead. This would be the domino effect to all his future endeavors and what was to come for the entrepreneur.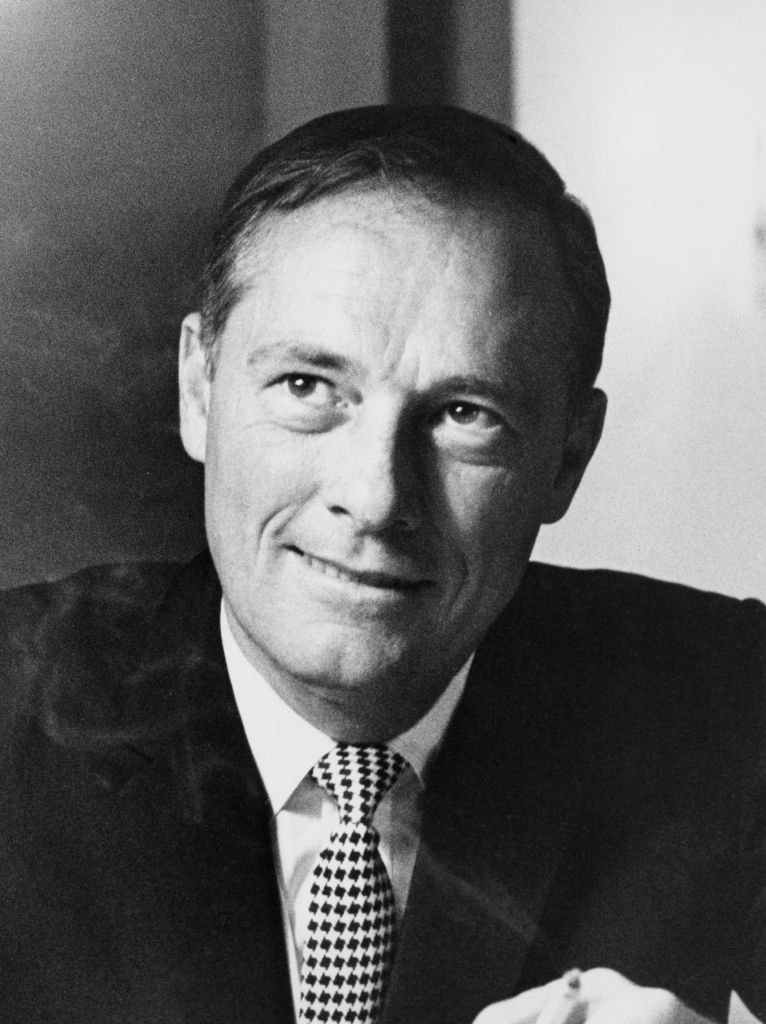 ---
A GAME OF MONOPOLY 
Conrad Hilton's beginnings in the businesses sound like a game of Monopoly. He wagered on the Mobley Hotel, in Cisco, Texas, in 1919 which was his first buy and then he moved on to purchase more. He described the Mobley as a "cross between a flophouse and a gold mine." He had no idea how his small start would catapult into an empire.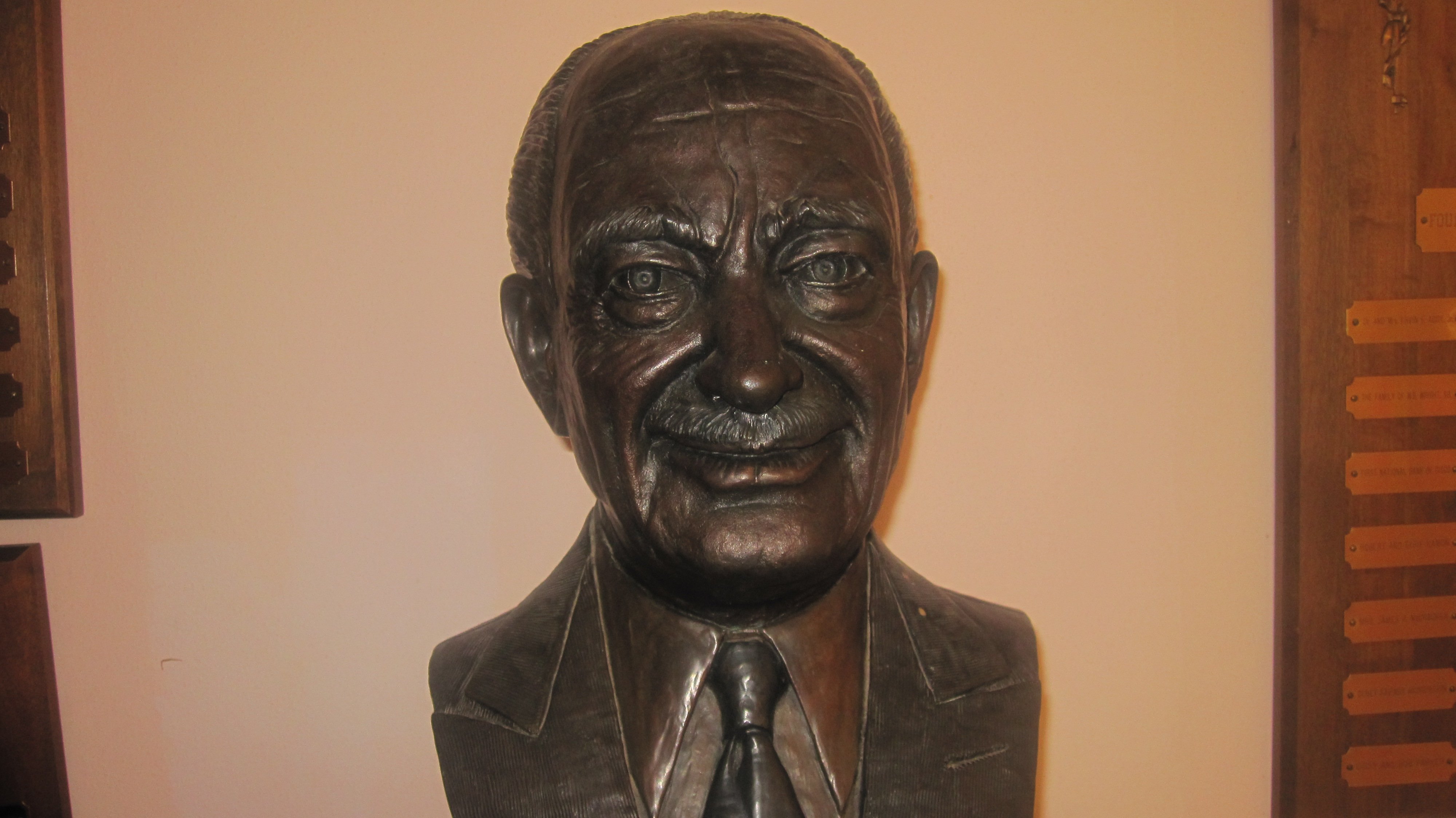 ---
THE HILTONS ALMOST LOSE IT ALL (AGAIN)
Conrad began construction of his first skyscraper hotel in El Paso, Texas, in 1929. But again, Lady Luck was not on his side and external factors threw a spanner in the works. This was because a mere three weeks later, the worldwide stock market crashed. The Great Depression was a huge setback for Conrad Hilton and understandably so.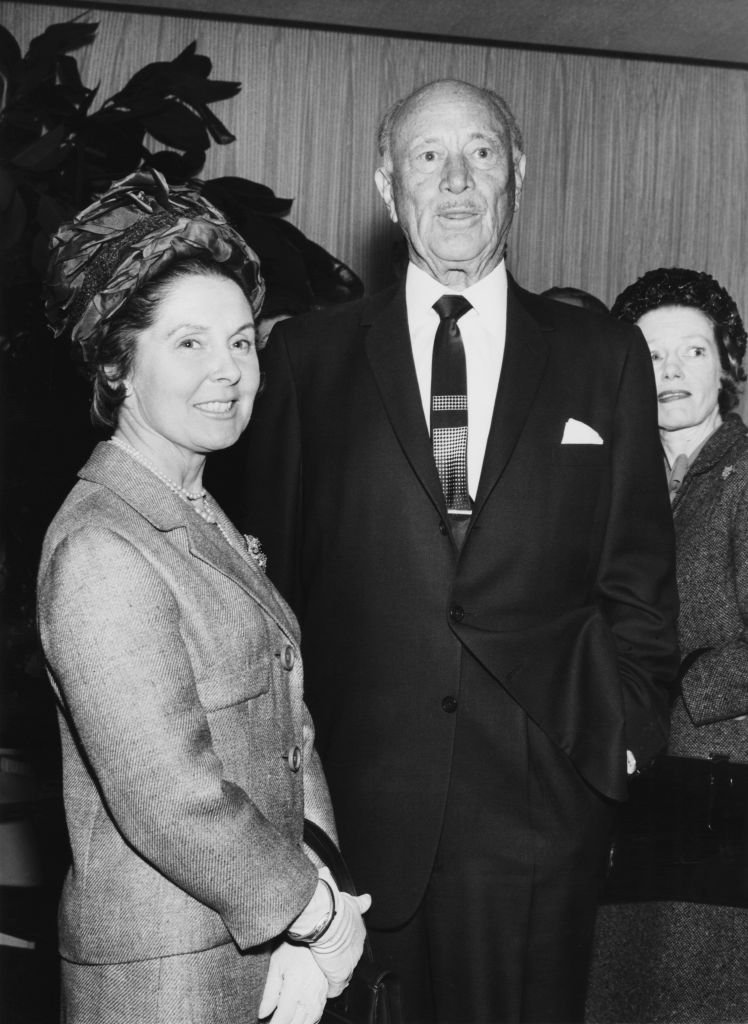 ---
He nearly went bankrupt and it was devastating after all the hours and effort he had put in. He lost ownership of some of his properties as a result, but fortunately, he didn't lose complete control of the business. He stayed on, as a hotel manager to make sure things ran smoothly and eventually, he bought all of his properties back.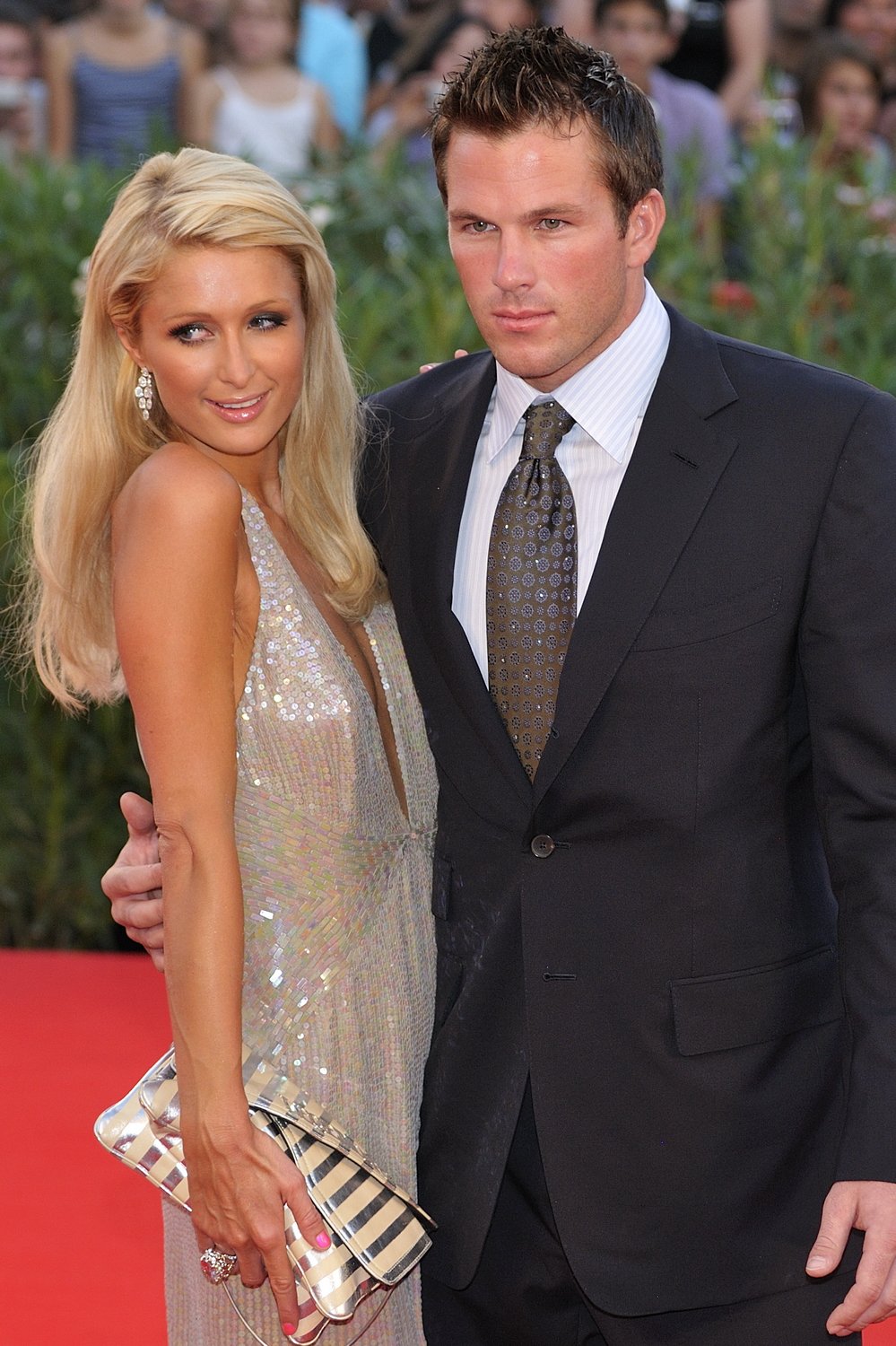 ---
HILTONS RUN-IN WITH THE LAW
Paris Hilton's little brother, Conrad, has unfortunately gained his own notoriety in recent years, with an arrest record that's impressive for all the wrong reasons. He's been in trouble with the law for—among other things—drug possession, attacking flight attendants, violating a restraining order against an ex-girlfriend, and even stealing a Bentley.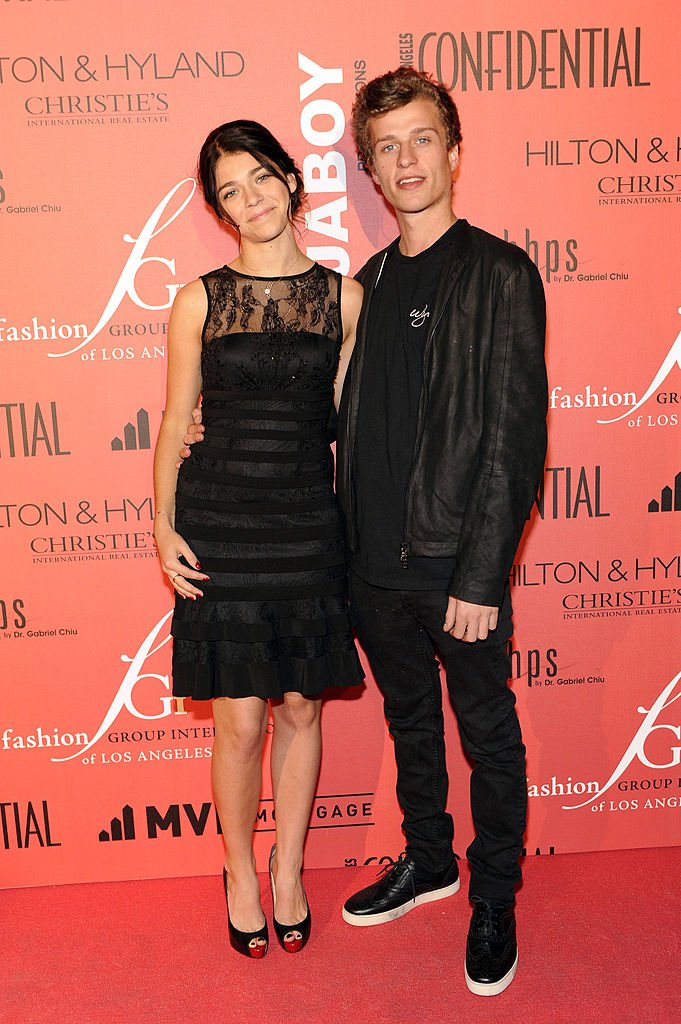 ---
This was a Bently owned by the father of the ex-girlfriend. Similarly, when Conrad Hilton got arrested for stealing a car from the father of an ex-girlfriend, that father was none other than poker player Rick Salomon, Paris's ex-boyfriend, and ex-co-star. Things got very messy for a while Paris' brother became the center for all the wrong reasons.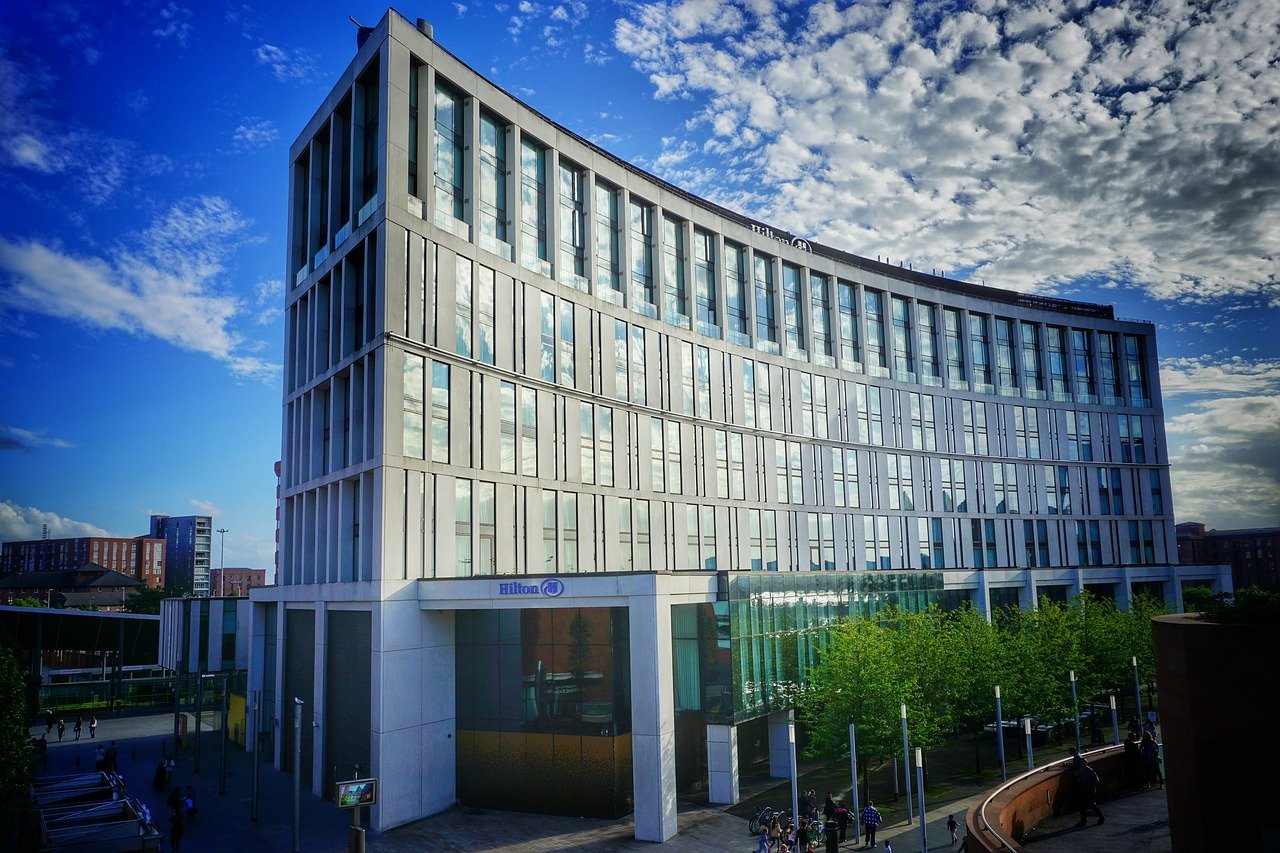 ---
A GOOD FORTUNE
Conrad Hilton made it out of the Depression, and he made it out well. The businessman continued to amass wealth through building hotels as well as purchasing them. He figured out how to maintain his hotels while still expanding and this business model is what kept his success growing. His eventual properties included the legendary Waldorf-Astoria, in New York City.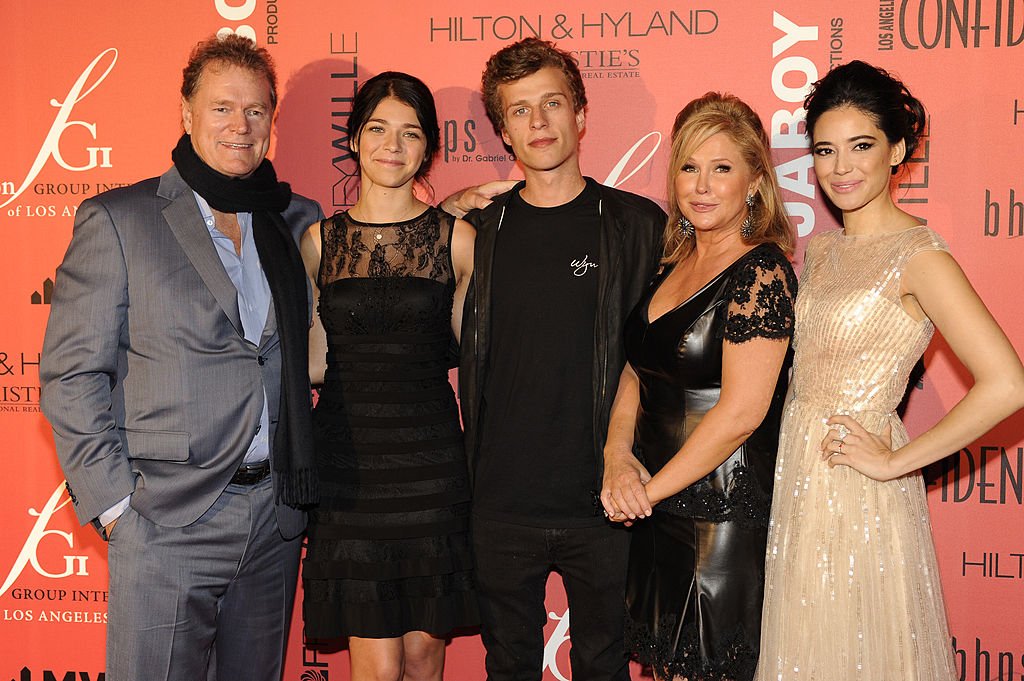 ---
This massive property and successful venture are only one of his income streams, but alone is enough to render him a millionaire. Adjusted to current inflation, Hilton's fortune would be approximately $3.45 billion today. That's a lot of money, especially considering the background of hard work, failures, and dedication it took.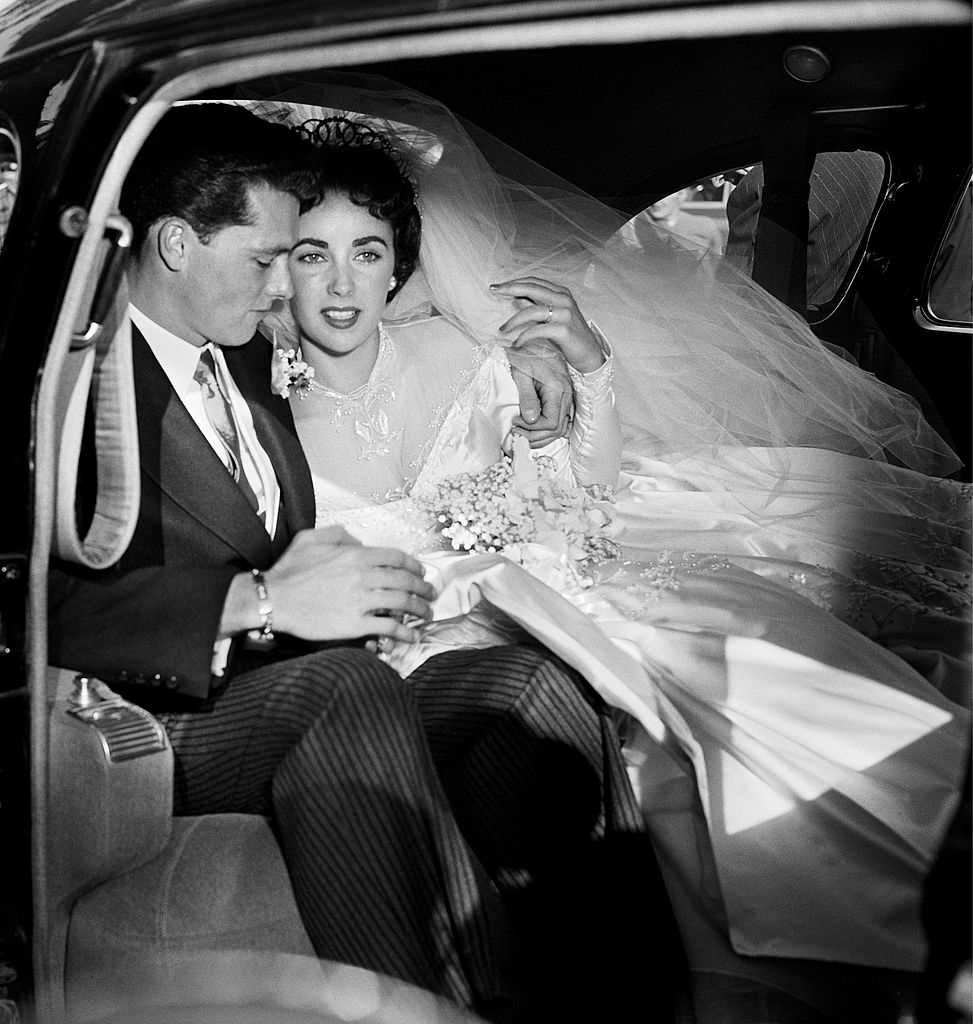 ---
CONNIE'S FAME AND ECCENTRICITIES
Sometimes you've got to loosen up and embrace a nickname. In Hilton's case, Conrad got shortened to Connie by many of his family and friends. He starred on a TV show Not Quite, but the Conrad Hilton mystique was so intriguing, a Conrad Hilton character was written into the TV show, Mad Men, dramatizing the lives of ad executives in the 60s and 70s.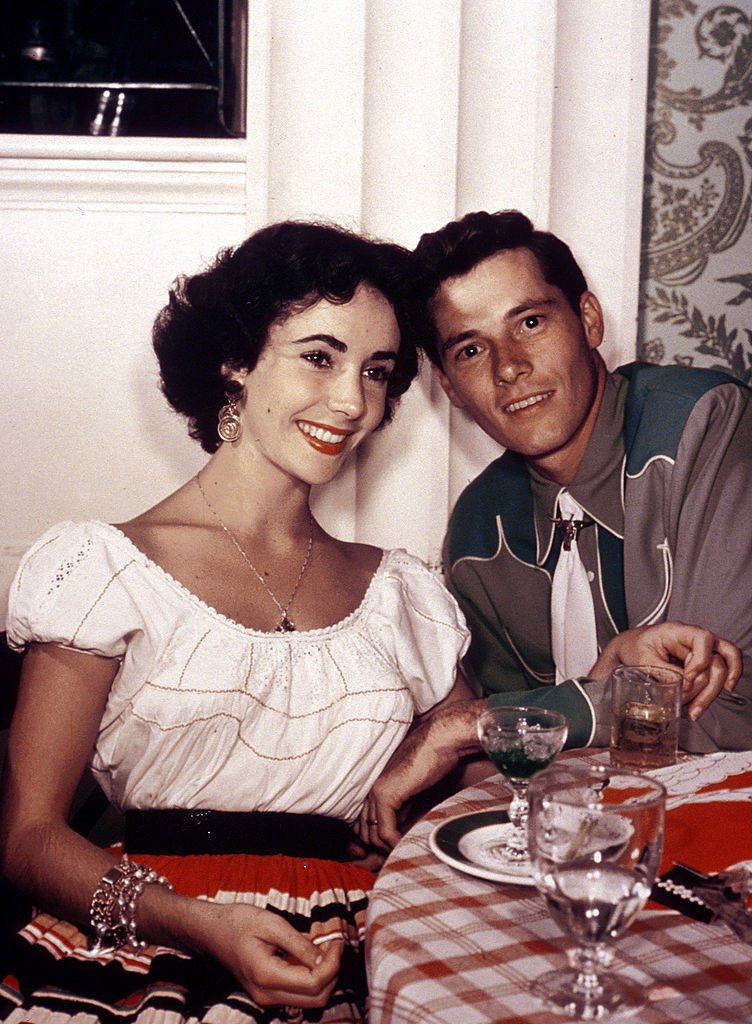 ---
'Mad Men' viewers have questioned the accuracy of the Conrad Hilton (Connie) character, as depicted on the TV series. Connie displays quite a few eccentricities…and, apparently, Hilton did have quite a few of them. After his first two marriages ended badly, Conrad Hilton really started to display some of those Mad Men-quality eccentricities.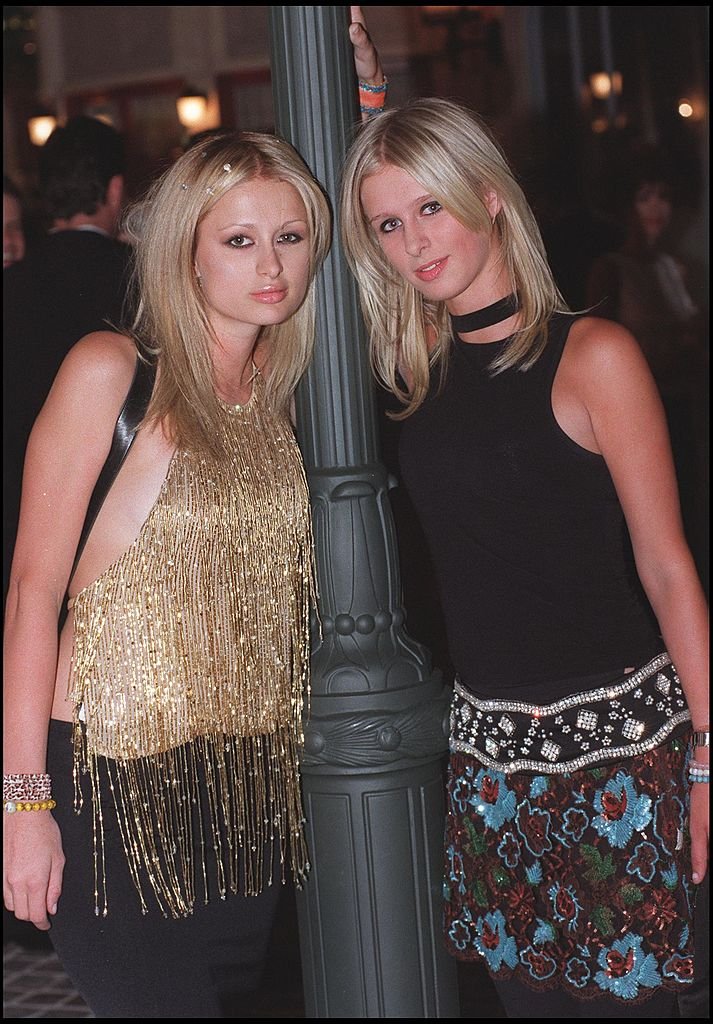 ---
He purchased a gaudy estate in Bel Air with 65 rooms, five kitchens, a master bedroom literally drowning in gold silk…and the dining room in the place was as big as an airplane hangar. This spoke to his eccentricities as well as his desire to show off. In this regard, he was different to Gus, the man with whom it all started.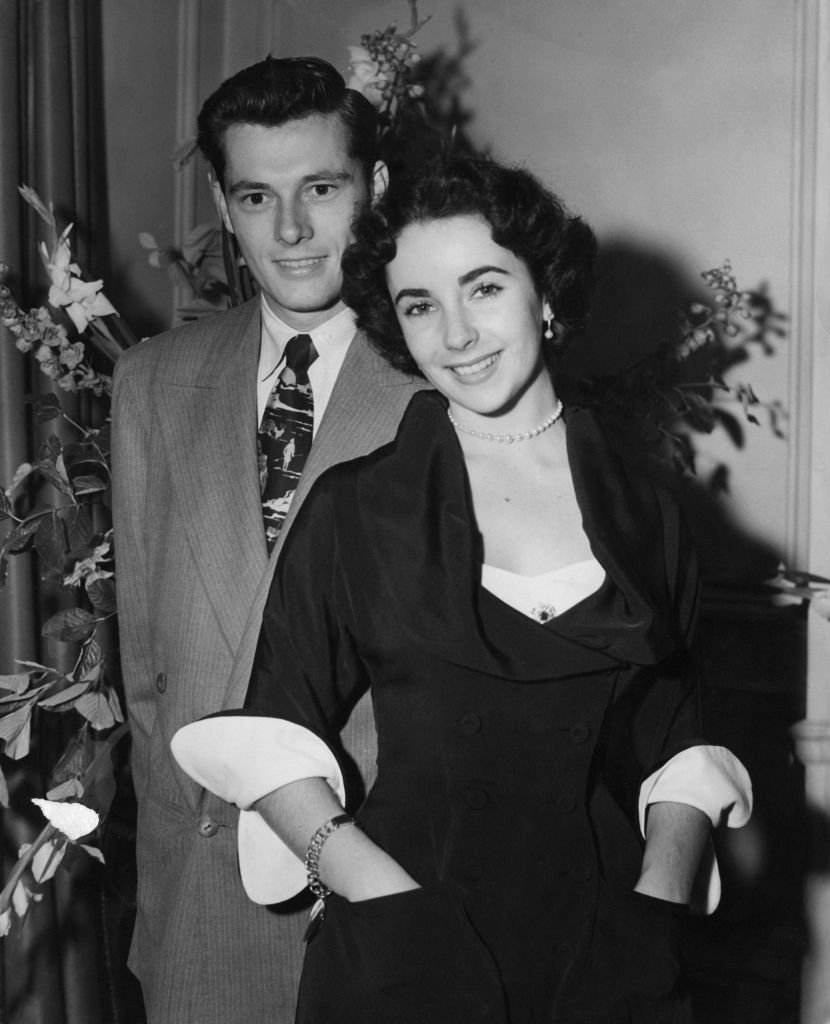 ---
Conrad Hilton wrote an autobiography, called 'Be My Guest', that was published in 1957. He used his success to enable others to follow his model by writing down the key factors to a great hotel. For many years, there was a copy of the book in every Hilton hotel room…right next to the Gideon bible. He certainly was a funny man.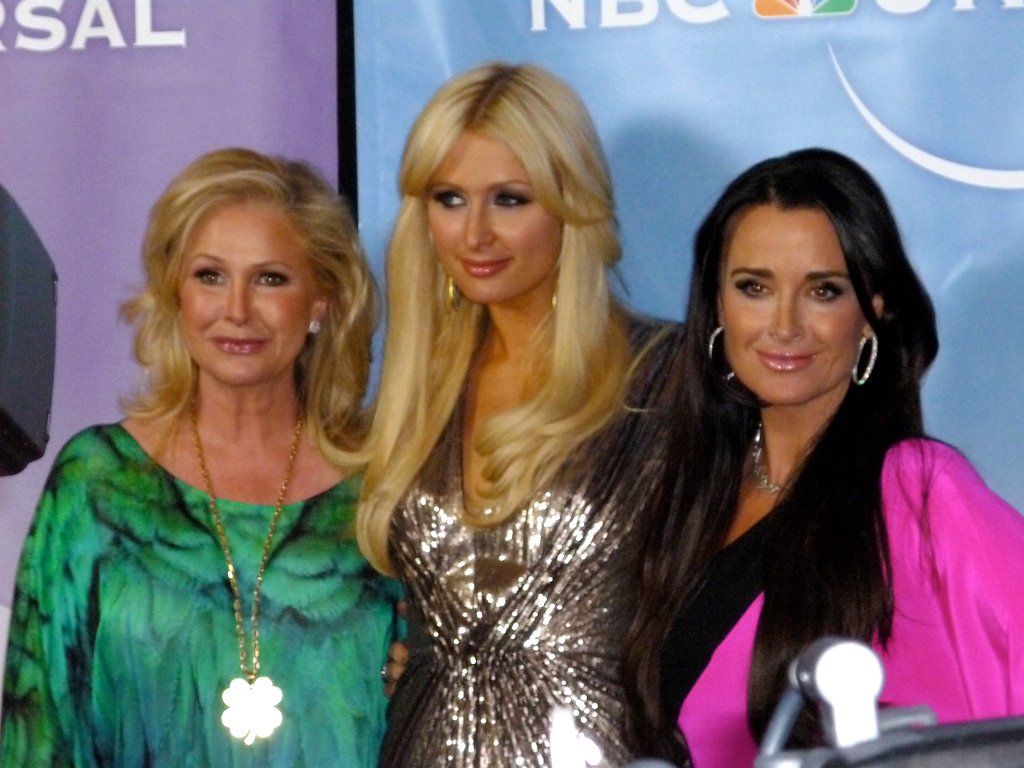 ---
TWO MANIC MARRIAGES
Conrad Hilton had three sons with his first wife, Mary Adelaide Barron Hilton. She left him in 1934 for a local school football coach that she'd been having a raging affair with. Hilton had been a stern and reserved Catholic. But after his first wife's infidelity, everything changed. Even Kathy Hilton has one or two skeletons in her closet.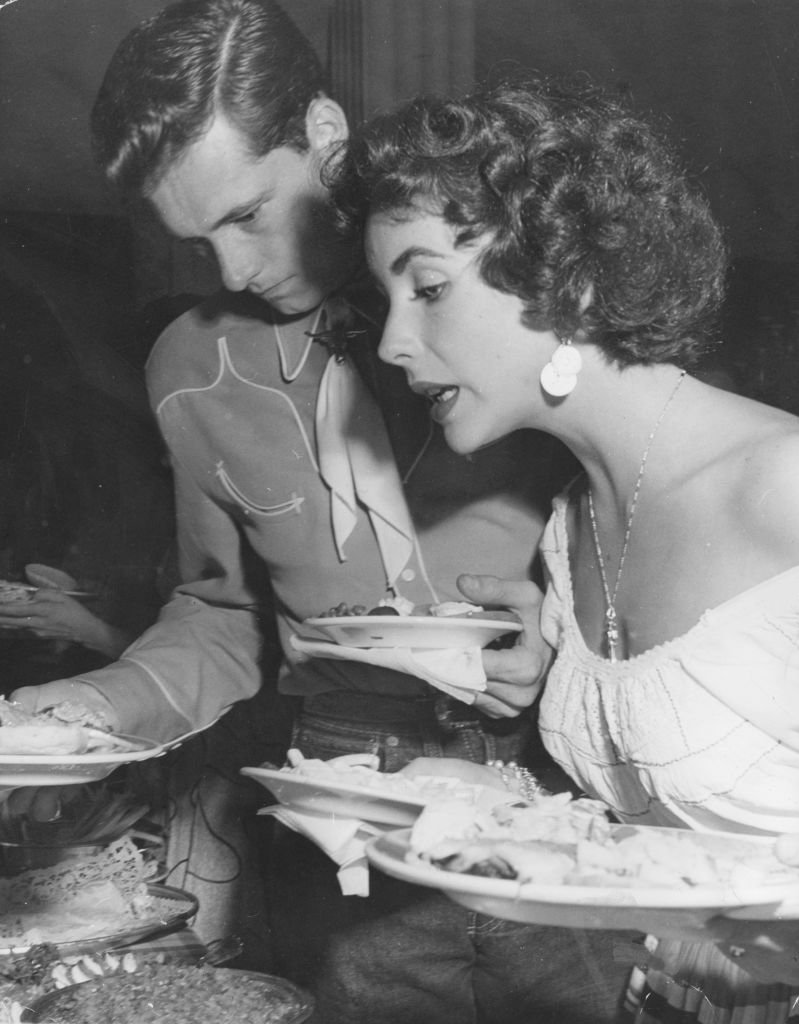 ---
She is a half-sister to Real Housewives of Beverly Hills cast members, Kim Richards and Kyle Richards. Conrad Hilton wed actress Zsa Zsa Gabor in 1942, and fair to say, it was a marriage-made-to-detonate from the start. Hilton made Gabor sleep in a different bedroom, and he strictly controlled her spending habits.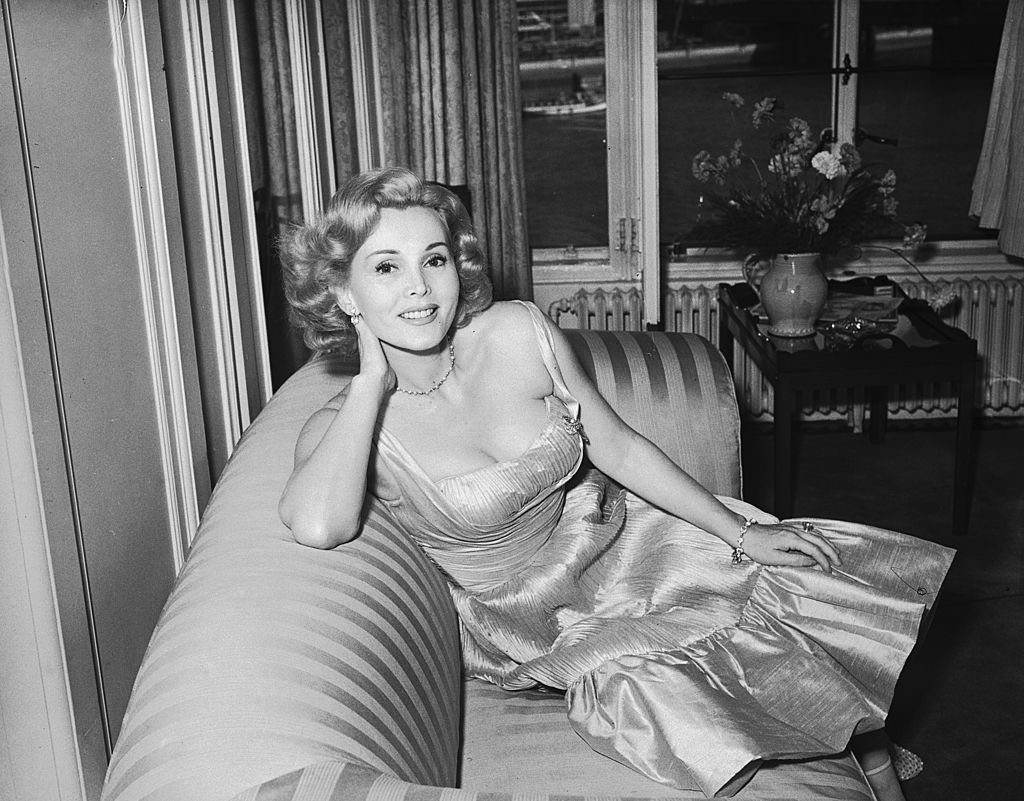 ---
Their union was as unpleasant as it was short. Many wonder how the two ever even ended up together as they seemed to be fighting from the start. How Zsa Zsa said yes to a man who controlled her like Conrad remains a mystery. Not only was he obsessive about her exterior and her habits, but he also made some other changes...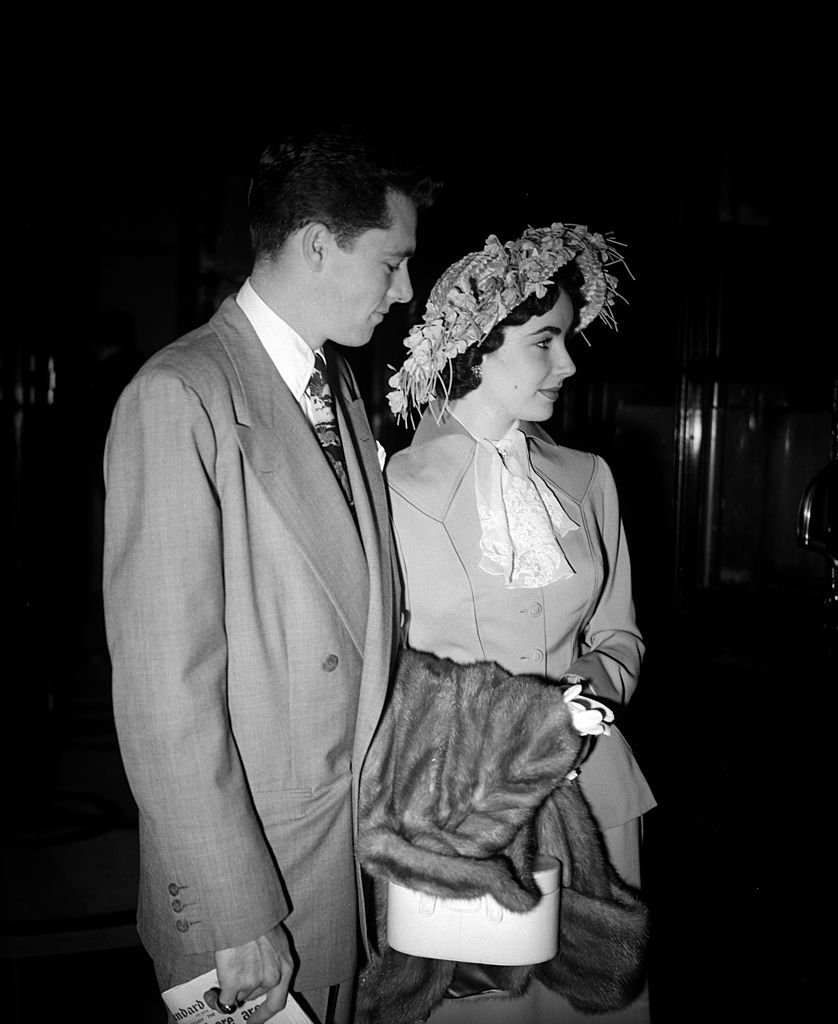 ---
As Gabor scathingly wrote in her autobiography, he ended her freedom and her identity. Hilton renamed her Georgia because he apparently couldn't pronounce her name. Gabor also claimed she had an affair with Hilton's eldest son, Conrad "Nicky" Hilton. Conrad Hilton's second marriage to Zsa Zsa Gabor is like a modern-day tabloid tale.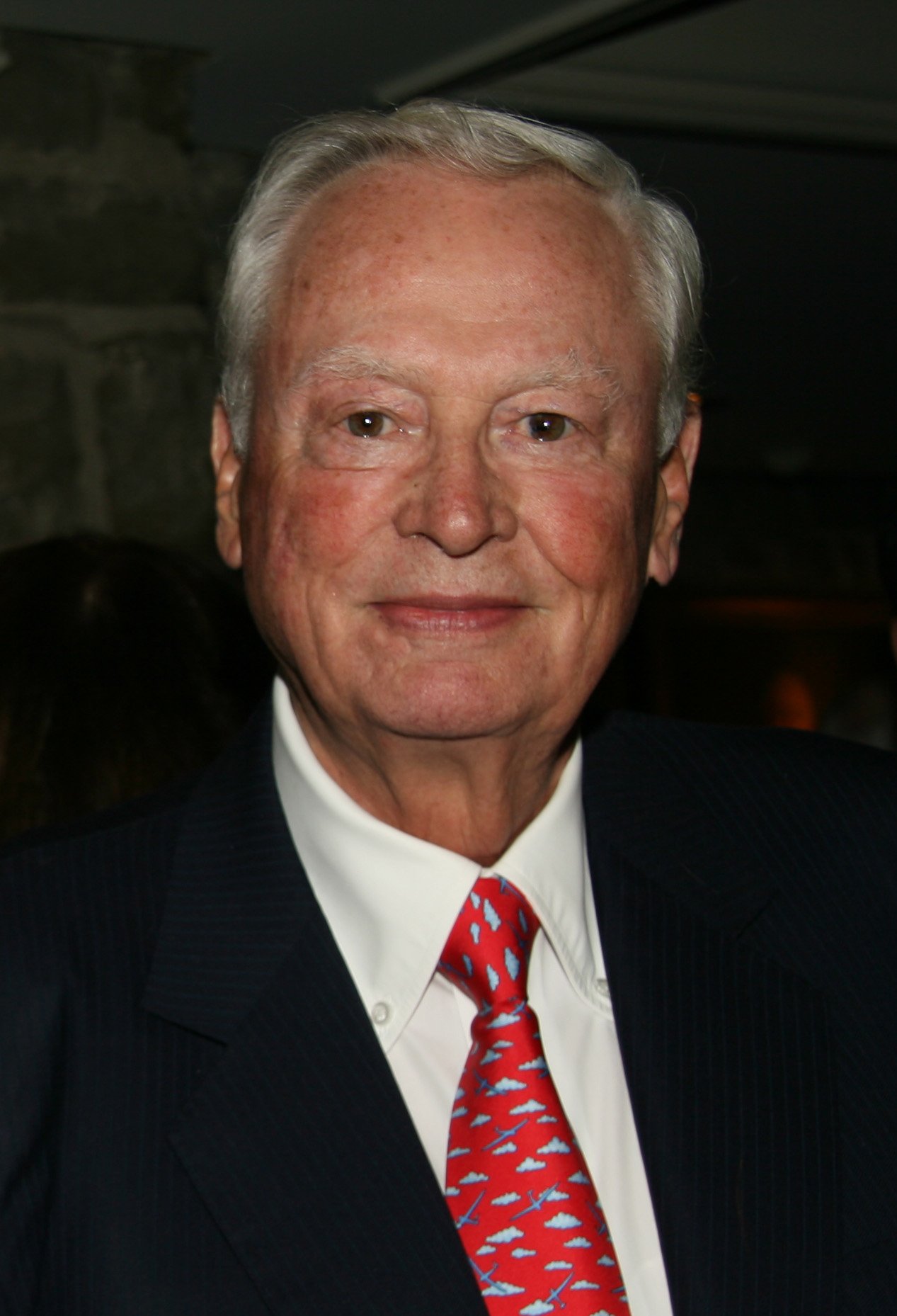 ---
HEIR TO THE HILTON THRONE
Conrad Hilton died at 91 years old, leaving most of his wealth to the Conrad N. Hilton Foundation, a non-profit charity he established in 1944. His second son, William Barron Hilton, assumed control of the Hilton hotel business, expanding the Hilton fortune. Conrad "Nicky" Hilton Jr. was Hilton's eldest son. He died young, just 42 years old.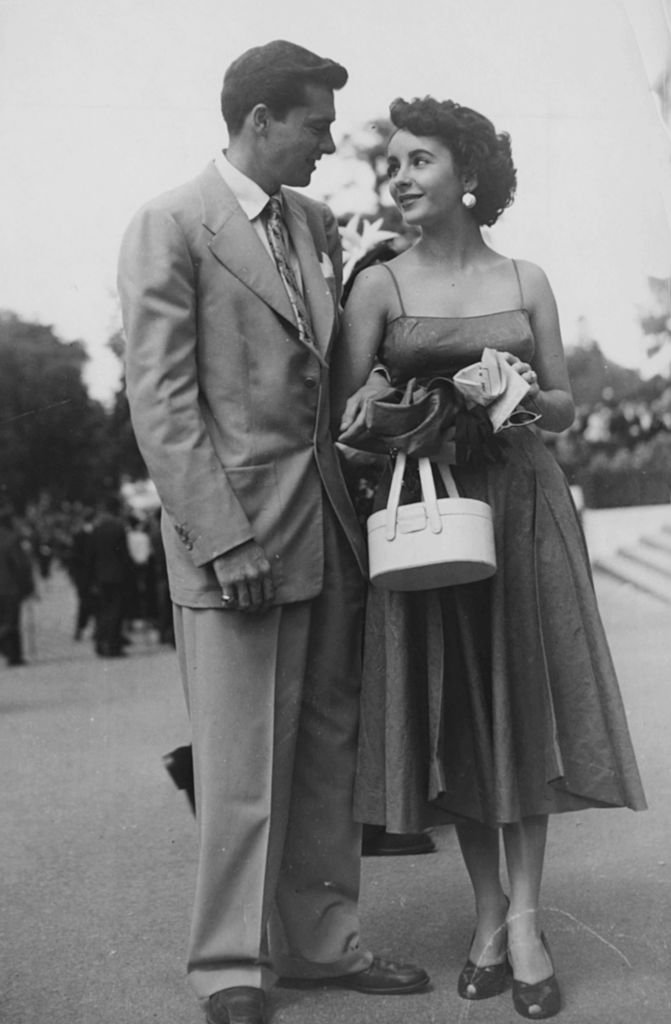 ---
His death resulted from heart-related complications brought on by his lifelong alcoholism. Hilton Jr. is best known for his brief, turbulent marriage to a then barely 18-year-old, Elizabeth Taylor. Apparently, Conrad Hilton Jr. was quite experienced with the ladies—but young Elizabeth Taylor's flirty and alluring behavior was otherworldly.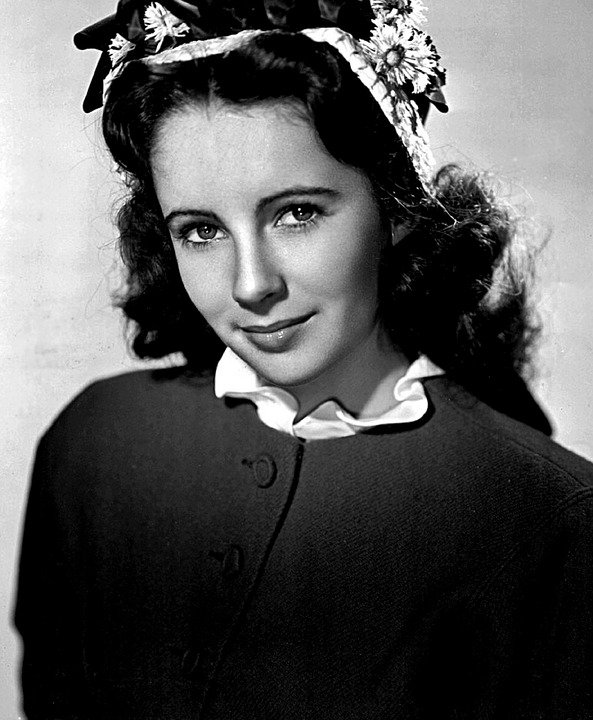 ---
"MR TAYLOR"
He once confided that Taylor had mouthed to him at a glitzy party that she wasn't wearing underwear; I'm guessing he needed a black-tie cold shower after that! Conrad Hilton Jr.'s marriage to Elizabeth Taylor lasted barely eight months. He was Taylor's first husband, and he hugely resented being called Mr. Taylor, by the media and the press.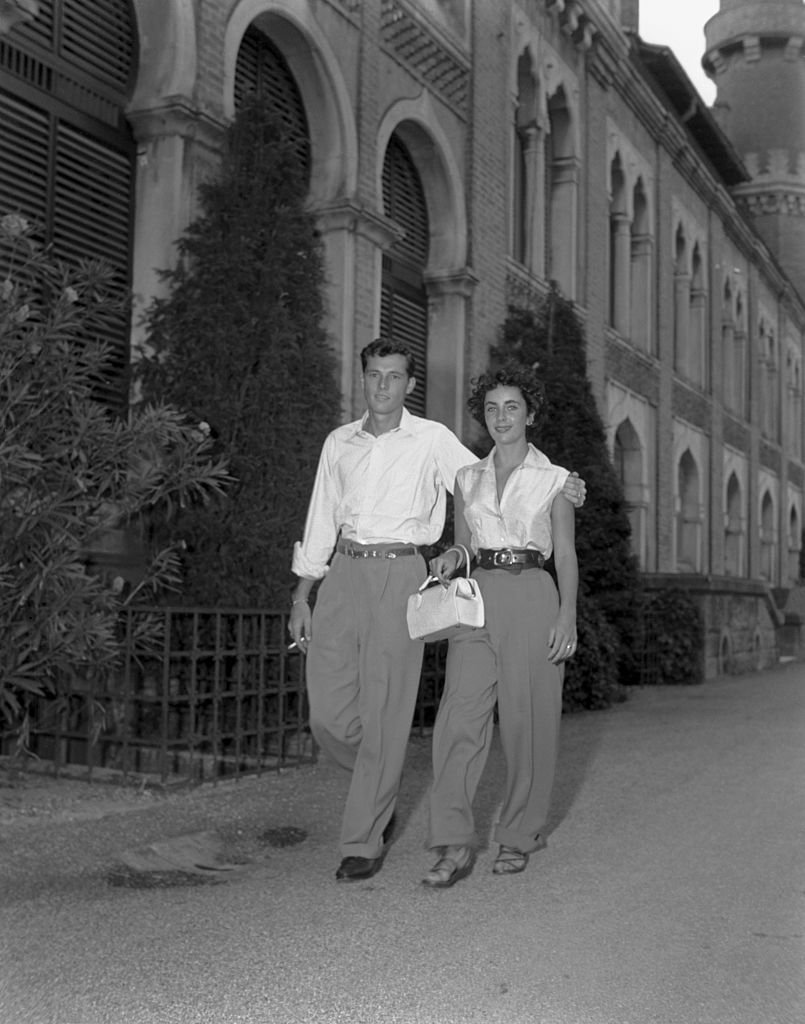 ---
The Conrad Hilton Jr. and Elizabeth Taylor honeymoon needs a descriptive "from hell" to be accurate. They cruised to Europe with a swarm of photographers as their constant companions. Taylor brought a maid onboard and a crew of about 12 friends and associates. Hilton practically lived at the bar and Taylor quickly accused him of being abusive.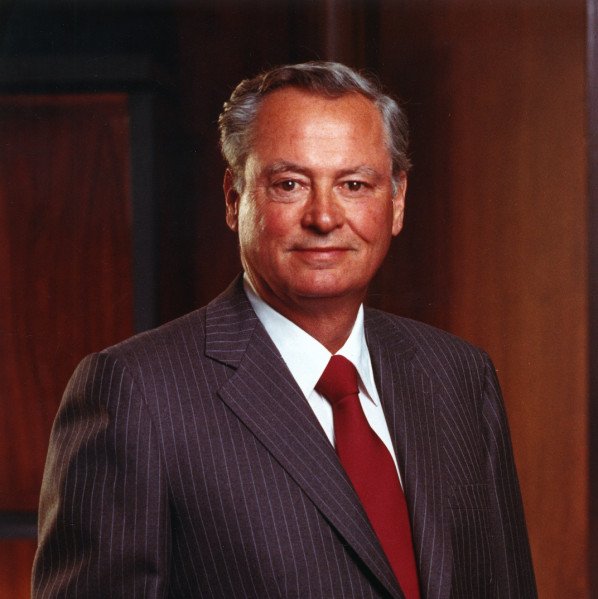 ---
SELF MADE FORTUNES
According to friends of the late Hilton Jr., Taylor could be equally physical, and the two went at each other like angry cats. Conrad Hilton Sr.'s second son, Barron, was counted on to succeed in the family hotel business, especially considering older brother Nicky's marriage scandal and alcoholism. But Conrad was firm on his children making their own fortunes.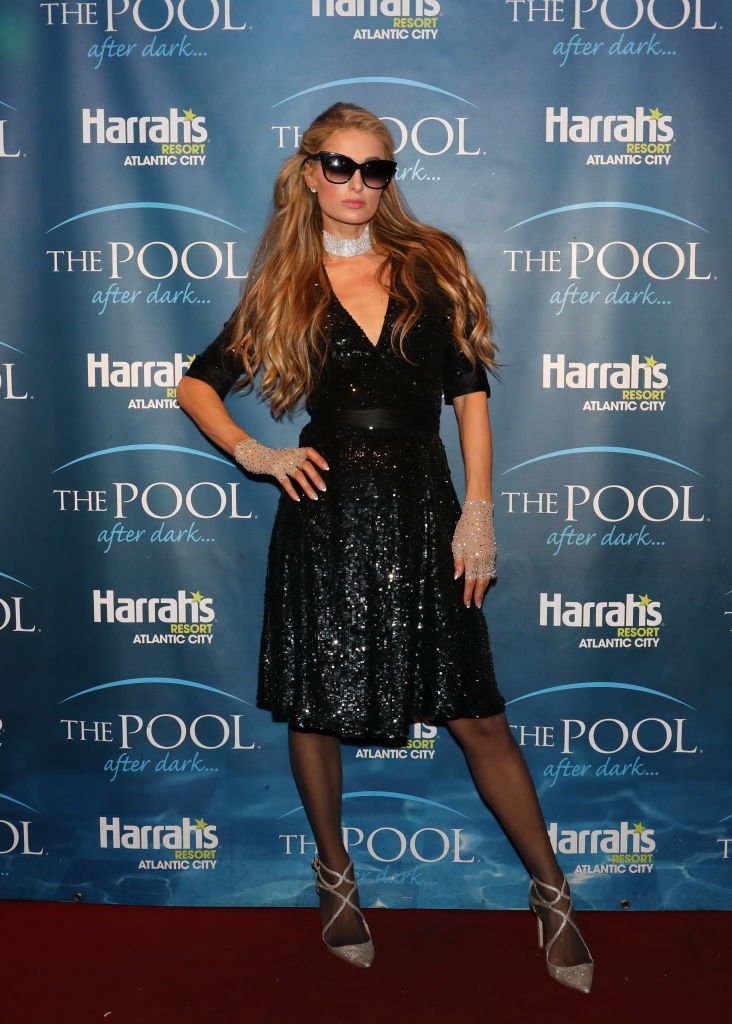 ---
He intentionally left 97% of his wealth to a non-profit charity he'd established in his name. Barron challenged his father's will after his father died. In 1998, following a successful court battle, Barron emerged as an incredibly wealthy man. William Barron Hilton, Conrad Sr.'s second son, took over the Hilton hotel business.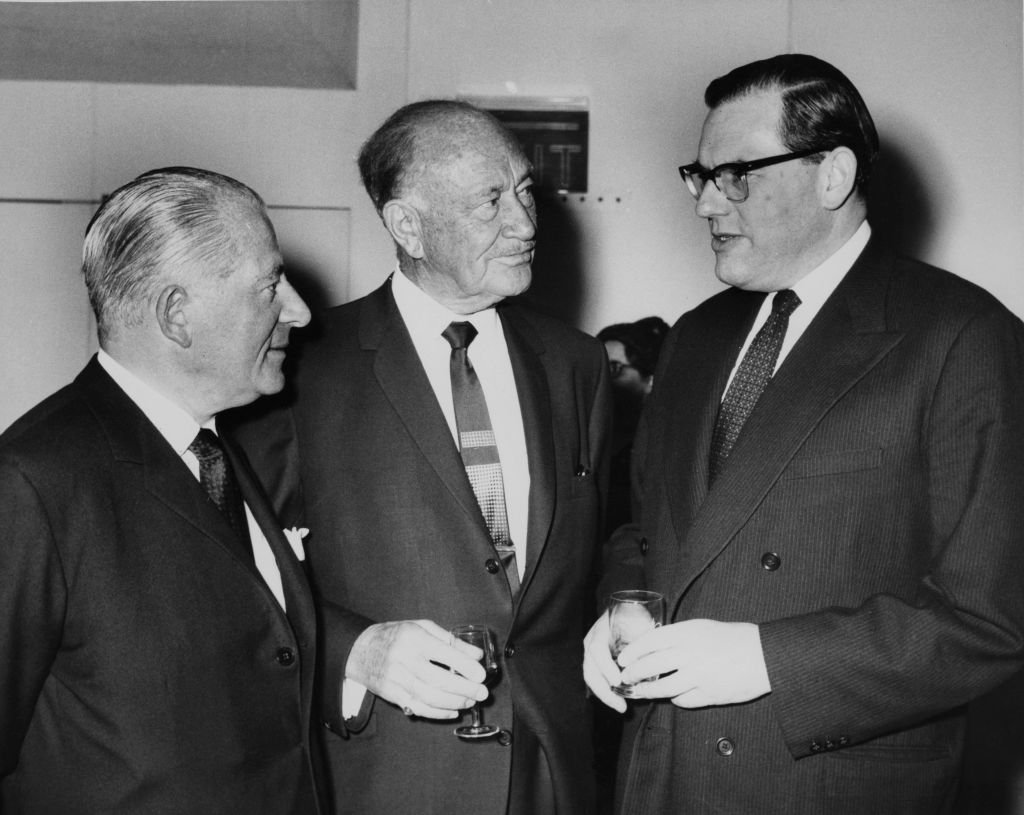 ---
This challenging of the will may have left him in a good position but it caused upset in the family. Many members believed he was going against his father's wishes, but he didn't listen. All he cared for was being in control and running an extremely successful company, so he did whatever he thought necessary. Even if that meant disobeying. 
---
HOBBIES OF THE RICH AND FAMOUS 
Barron's business savvy made the Hilton Hotel Corporation even more profitable and successful. But Barron's proudest professional achievements came from sports. He was a founding member of the American Football League. The AFL merged with the NFL in 1966, becoming professional football that we know today. He also owned the original Los Angeles Chargers.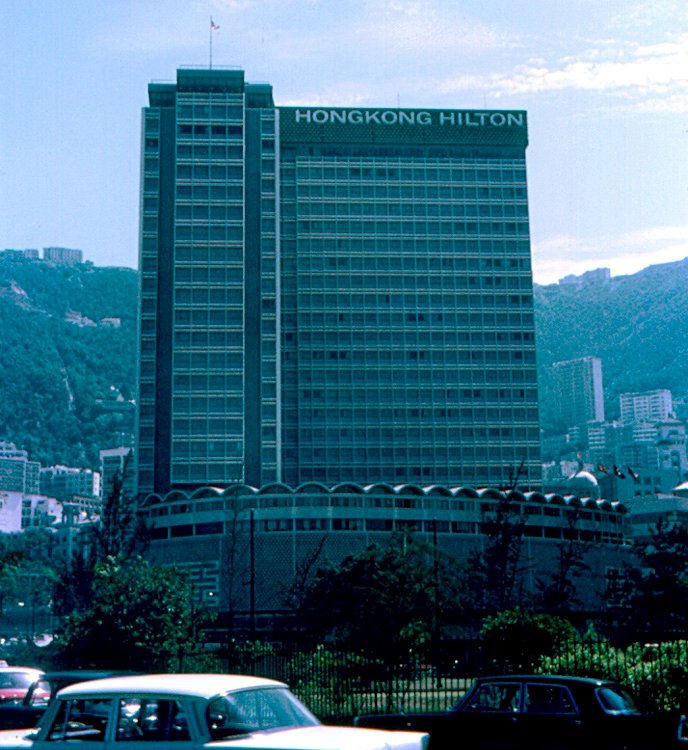 ---
Barron Hilton had a passion for flight. He got his pilot's license at 17 years old, eventually getting licensed in not only single and multi-engine aircraft, but also gliders, balloons, and helicopters. Barron Hilton famously contested his father's will in the 80s. But in a significant and very similar move, Barron actually followed in Conrad Sr.'s footsteps.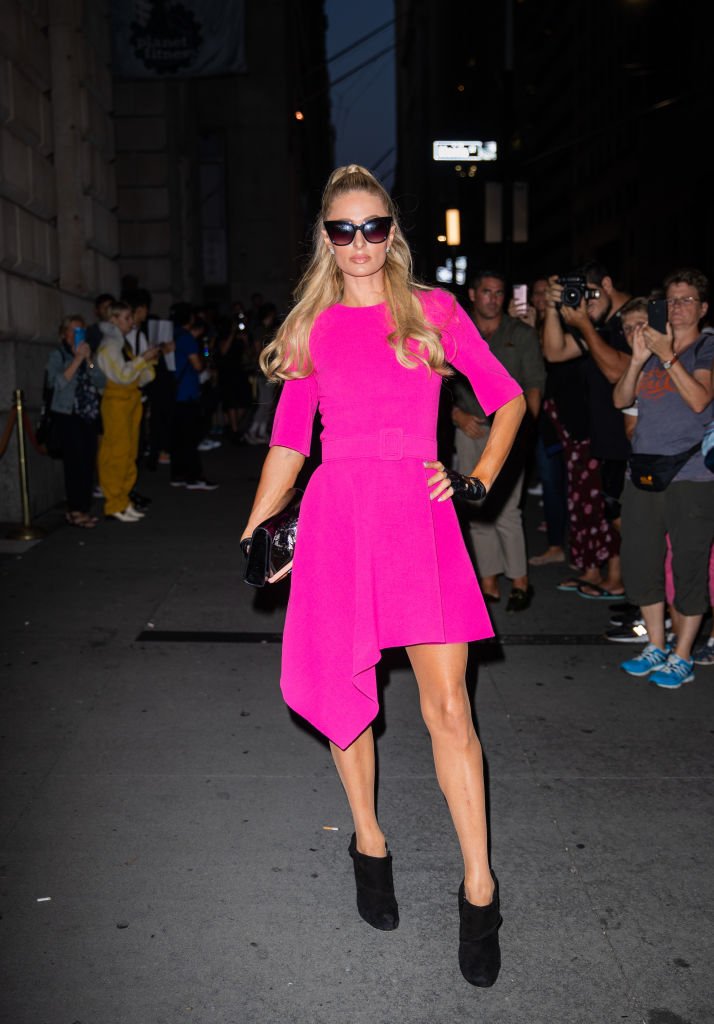 ---
He also left 97% of his own estate to the Conrad N. Hilton Foundation. Barron died of natural causes at age 91—his father Conrad had died the same way and at the exact same age. This was a massive coincidence but shows how in life and death the two were very similar. Their deaths marked the end of two great business minds.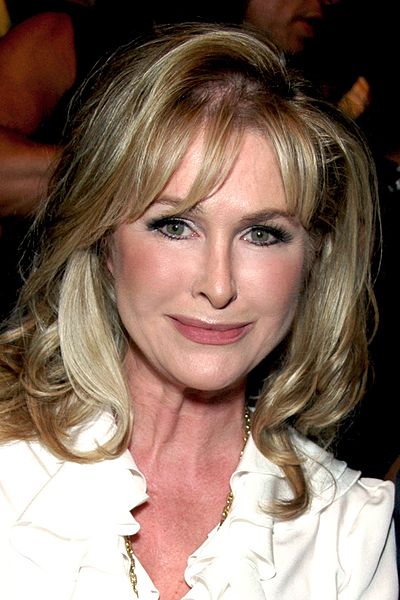 ---
'NORMAL' HILTON'S EXIST
Before we get to the train-wreck behaviors of Paris Hilton and her brother, let's give props to something quite unusual in their wacky world: two relatively normal—albeit filthy rich—and happily married Hiltons…Rick and Kathy. They also happen to be best friends and parents to four Hiltons: Paris, Conrad, daughter Nicky, and son Barron II.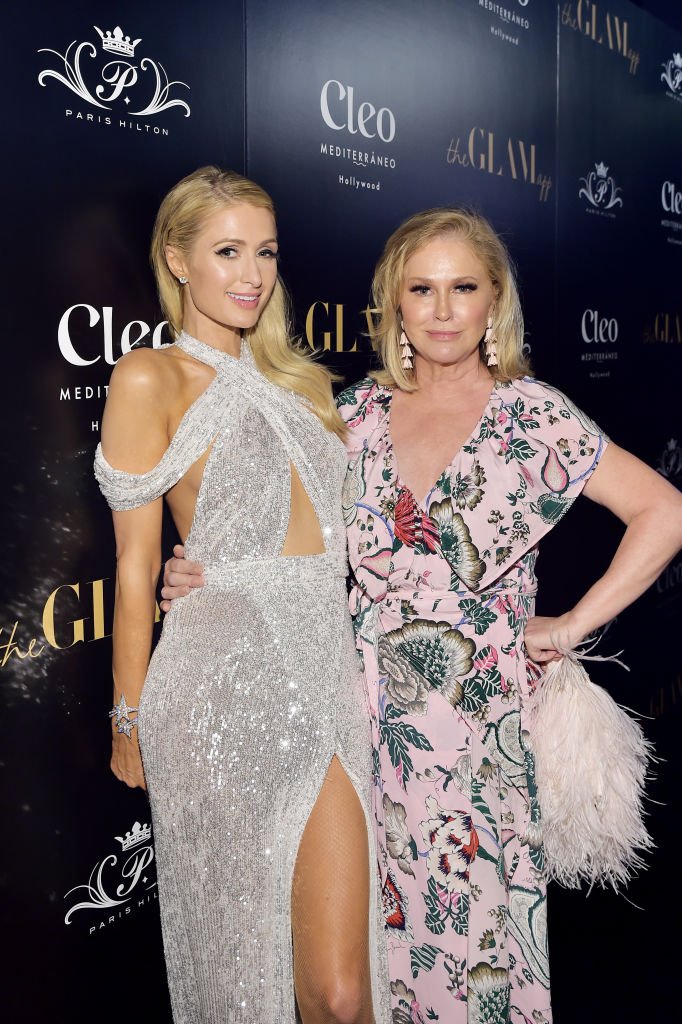 ---
Rick and Kathy met as teenagers, got married, and Kathy was barely 21 years old when her first Hilton babe was spawned. Apparently, the walking Hilton happily-ever-after story that is Rick and Kathy spend practically every waking minute together. In a truly shut-the-front-door fact, it's rumored that Kathy Hilton loves a good trip to the discount malls.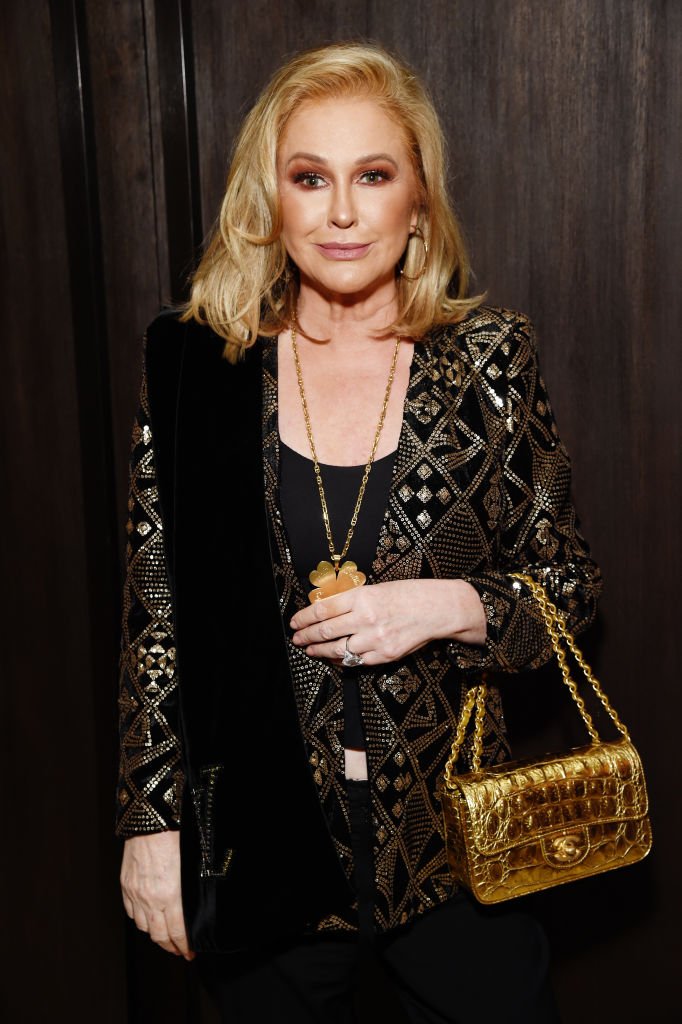 ---
Their lives give insight into the world separate from fame and fortune when not desired. While they had the option of becoming famous, they chose a peaceful family life where they were happy and comfortable. What would you choose if you had the option? A quiet and normal life or a busy and fastpaced life, running away from paparazzi.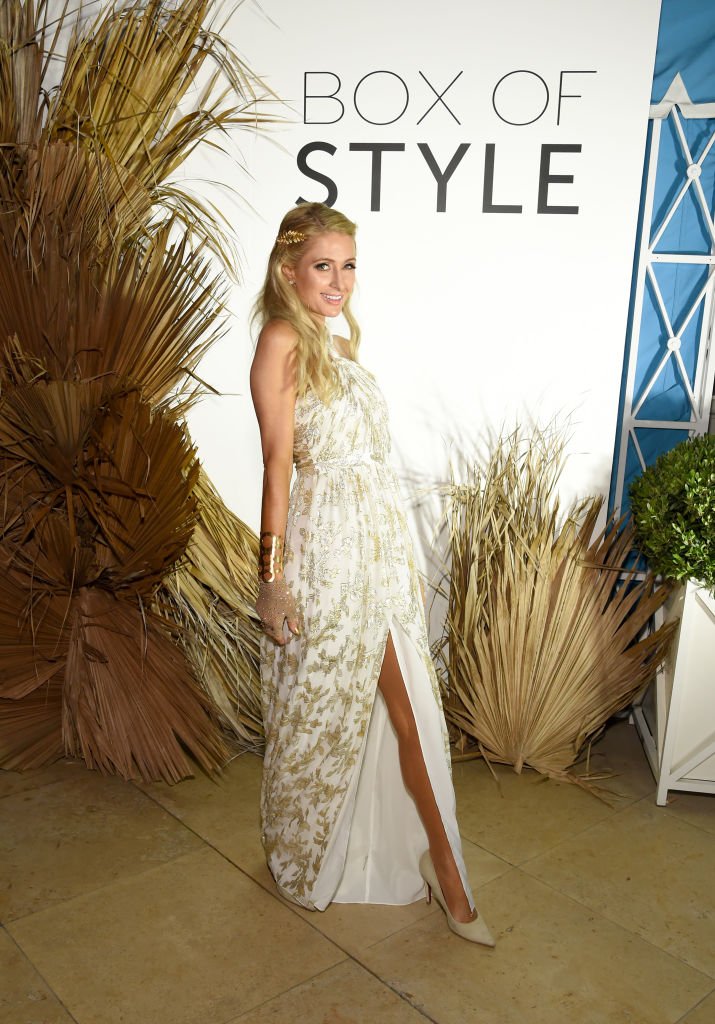 ---
THE INFAMOUS AND FAMOUS PARIS
Plain and simple…as if. Paris Hilton's mother Kathy nicknamed her "Star" when she was a kid. She modeled, acted, sang, and DJed in Ibiza, all to varying degrees of success. She's also authored books that ended up as New York Times bestsellers. Paris is perhaps most successful for being one of this century's most notorious "celebutantes"…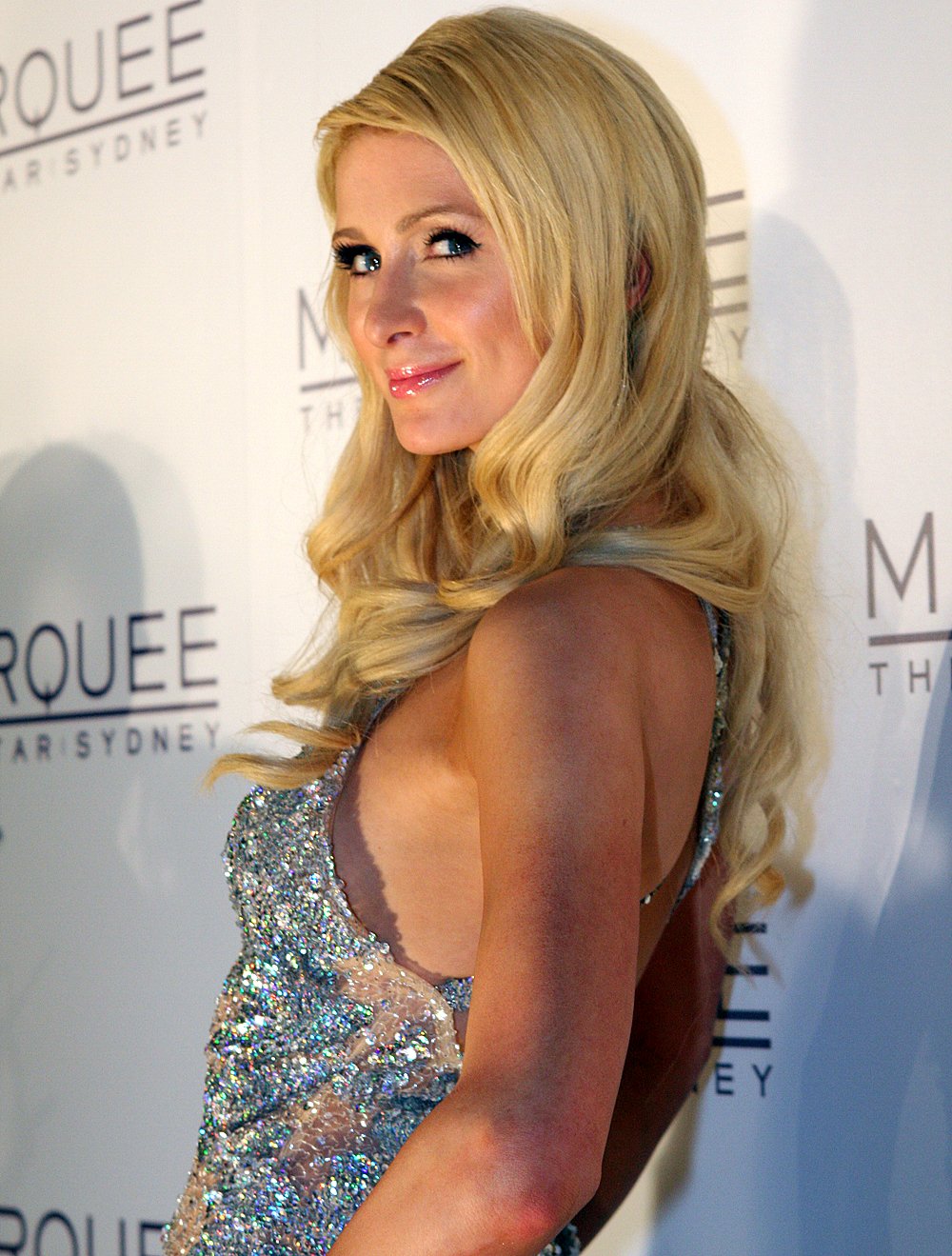 ---
Her biggest claim to fame occurred in just one night…Not quite a "where were you?" moment in history, but for Paris Hilton, the fame seed was planted—no reproductive pun intended—from an amateurish smutty tape that she filmed with a man named Rick Salomon. Their leaked escapade, later titled 1 Night in Paris, won numerous awards.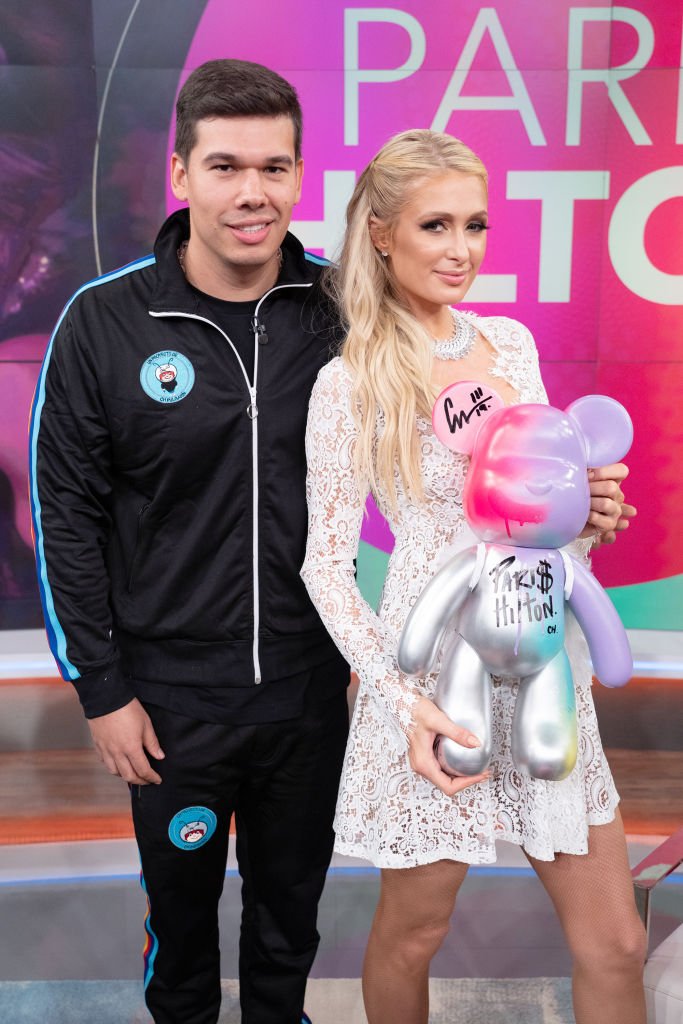 ---
It catapulted her into stardom. But despite this overnight success, the pair didn't plan for it to happen and were equally upset by the release of their private footage. Paris Hilton and Salomon both sued each other over control of the tape. Hilton eventually won a $400,000 settlement that she apparently donated to charity and goodwill.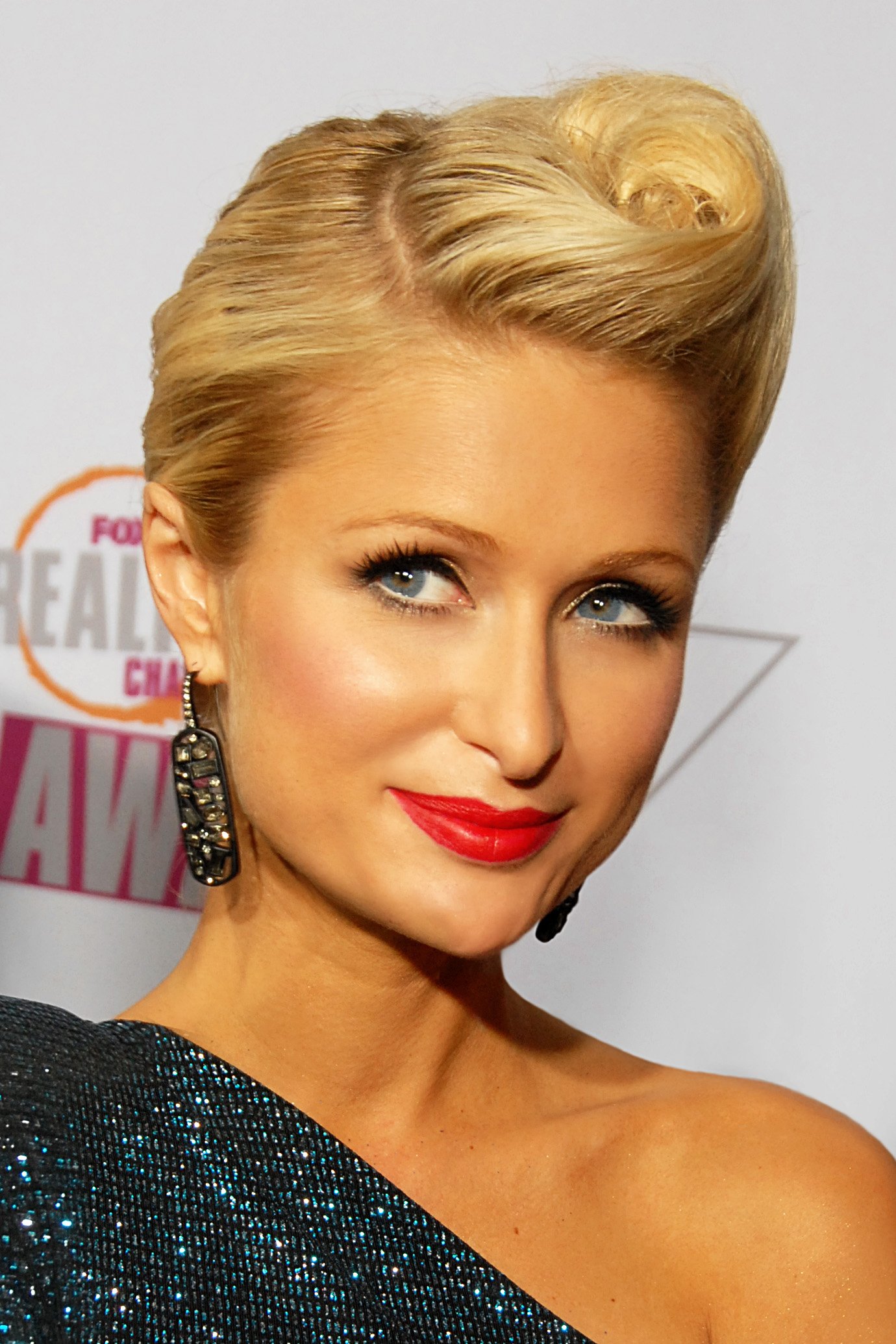 ---
THE BLING RING
It's become La-La legend, even spawning a Sofia Coppola movie. An aimless bunch of partying teenagers, coining themselves "The Bling Ring" gang, went on a crime spree robbing Hollywood celebrity mansions, including Paris Hilton's. They bragged later that Hilton's mansion was an easy break-in since she'd left a key under the front doormat.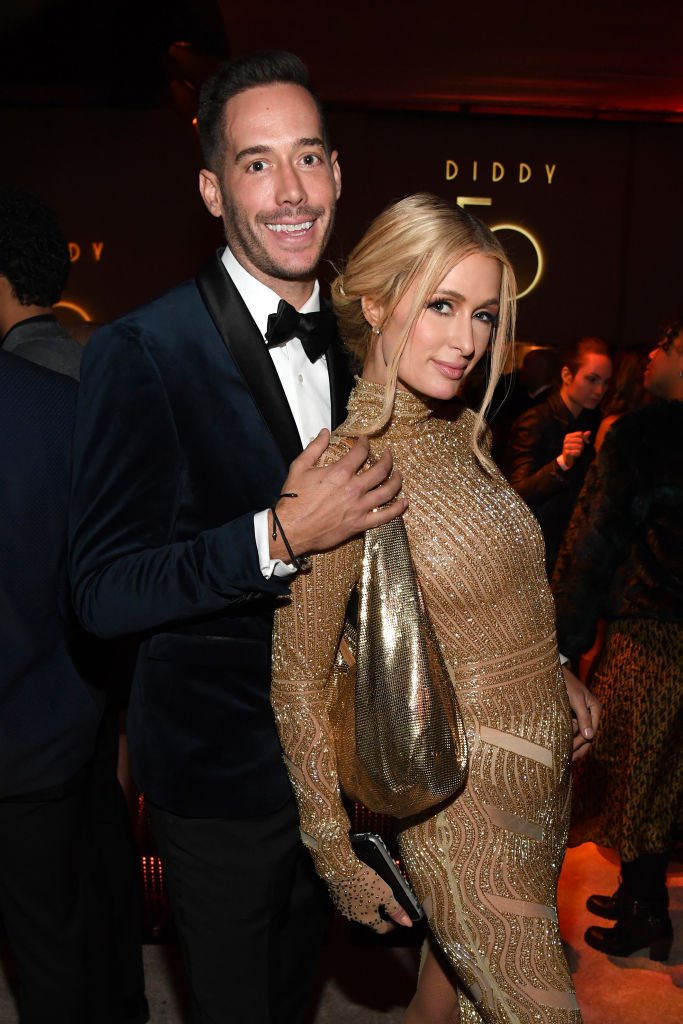 ---
Paris Hilton obviously got over being robbed to some degree and must not have been too phased by it. This is because when Coppola was filming The Bling Ring movie, Hilton agreed to let the director use her real home for scenes, and Hilton even cameoed in the movie. This just goes to show that she loved the camera and attention.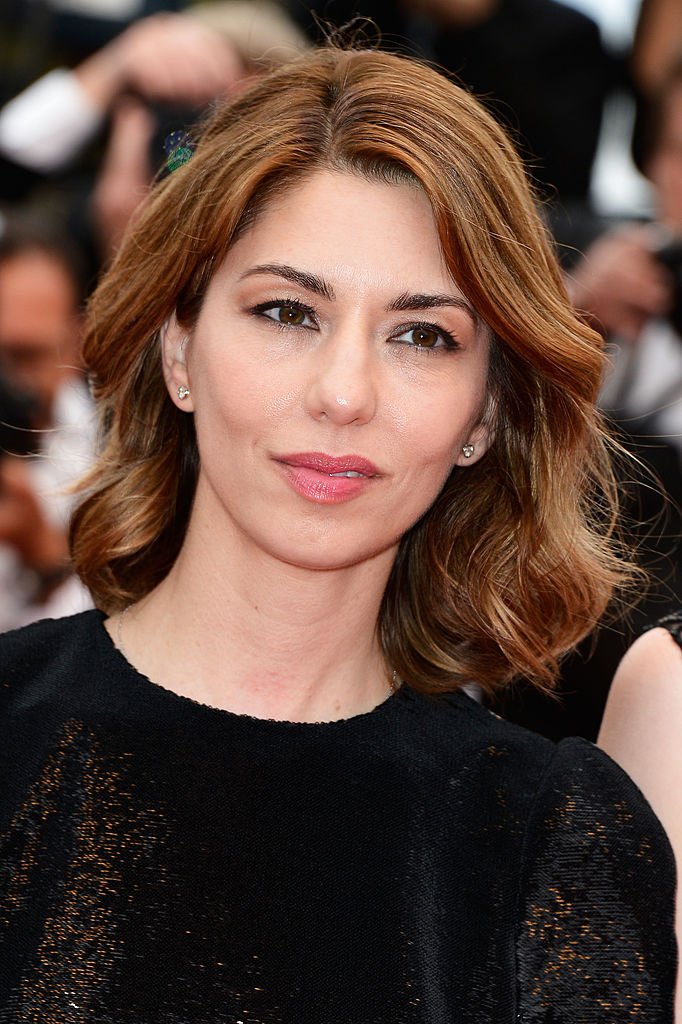 ---
A GENEROUS BELLHOP 
During the Depression years, Conrad Hilton was forced to seek out financial assistance wherever he could. He even secured a $500 loan from one of his hotel bellhops, to cover his obligations. That bellhop didn't just get paid back—he became a high-ranking exec in the Hilton empire, receiving handsome stock dividends for the rest of his life!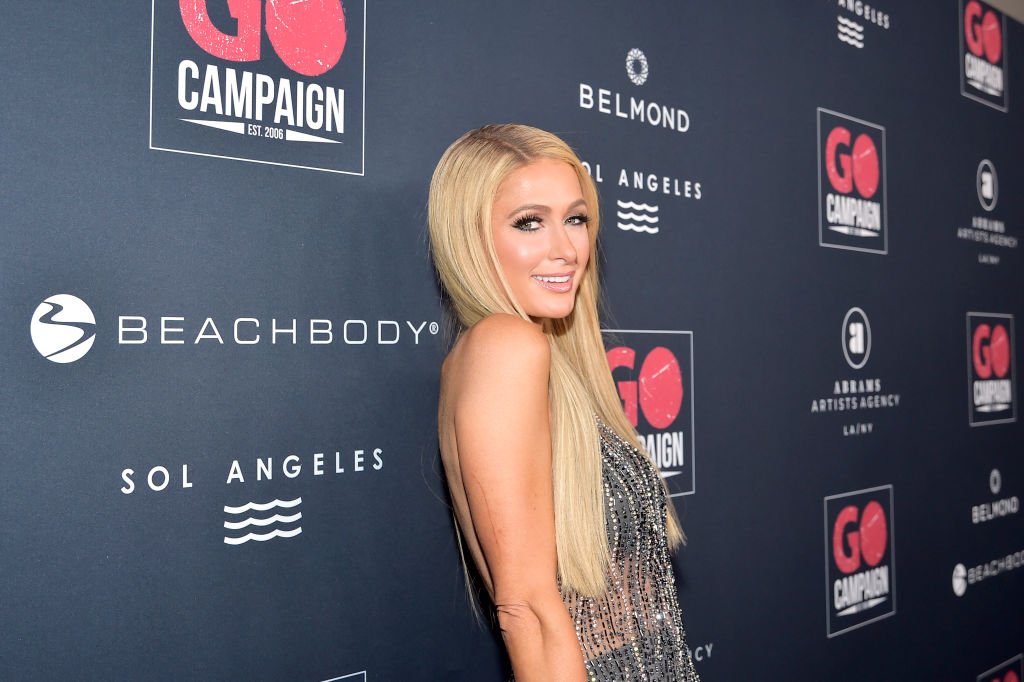 ---
HILTON TESTED HIS LOVE INTERESTS 
Sári Gábor—better known as Zsa Zsa—a Hungarian immigrant, met Conrad Hilton on the Hollywood party circuit. Hilton was enamored of the voluptuous Gabor—who was 30 years his junior. Hilton did have suspicions about Gabor. He thought that she was only interested in his fortune. Apparently, one night, Hilton presented Gabor with two jewelry boxes—and made her choose.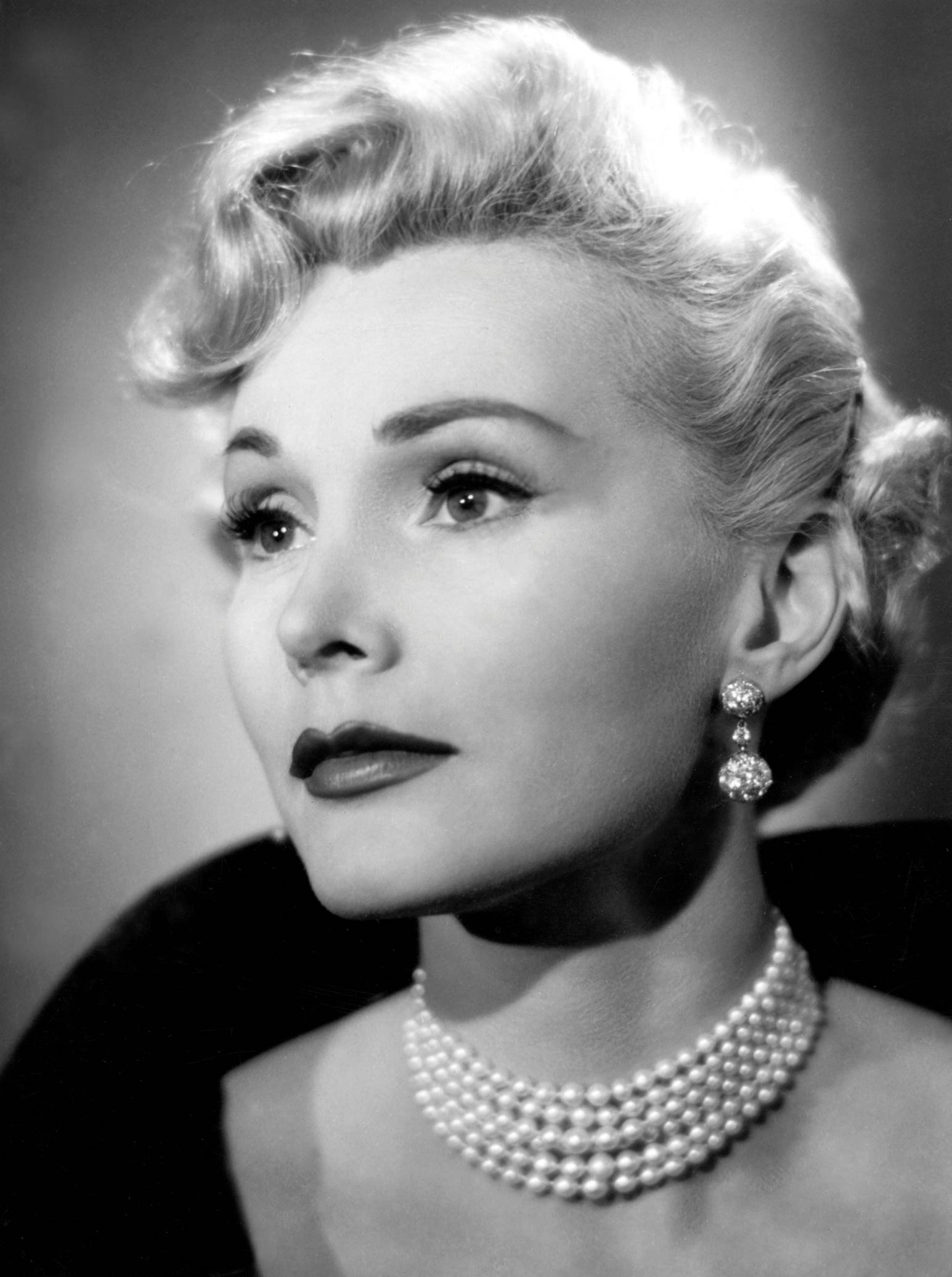 ---
One box held a gaudy, massive ring, and the other, a smaller, more refined sparkler. Gabor knew it was a test…so she chose the less expensive ring. In her autobiography, Zsa Zsa Gabor alleged that her husband Conrad Hilton, Sr. assaulted her during their marriage, resulting in her getting pregnant with her only child, Constance Francesca Hilton.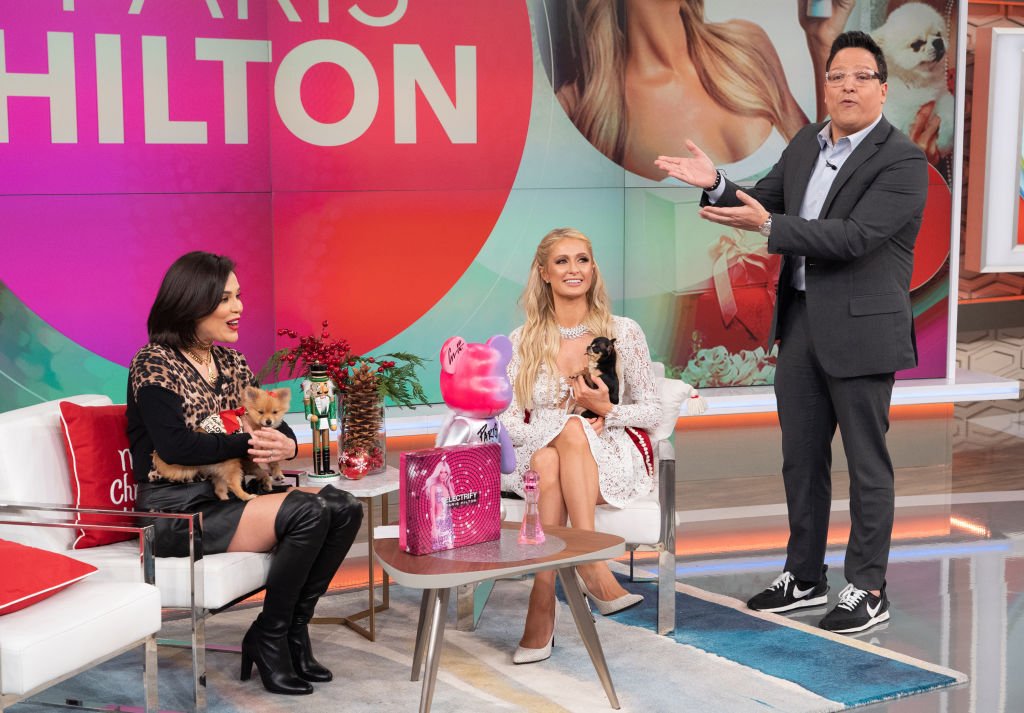 ---
THE HILTON WHO NEVER REAPED THE REWARDS OF HER LAST NAME
Francesca Hilton had the misfortune of being born after her father, the hotel tycoon Conrad Hilton, divorced her mother. As a result, she did not grow up close to the patriarch. When Hilton died, Francesca received $100,000, while her father held a fortune of $200 million. After failed legal attempts to get the will changed, Francesca survived on odd jobs until her death.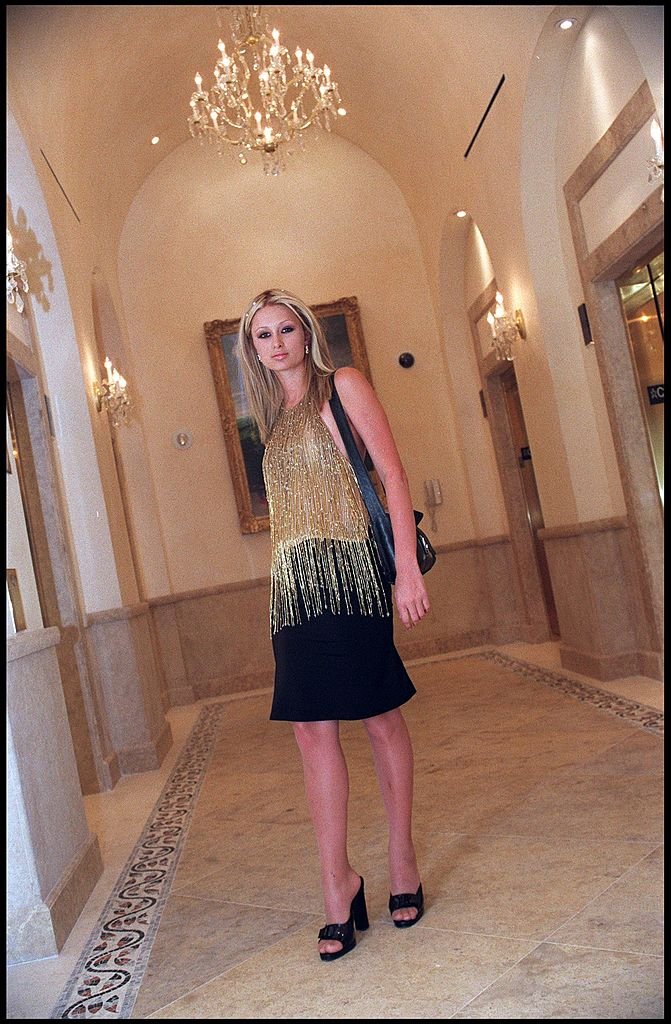 ---
MAD MAX ANALOGY
In the third season of Mad Men, Don Draper meets Conrad Hilton, played by the actor Chelcie Ross, at a party at a country club. They drink together – Draper expertly mixing them a couple of Old Fashioneds – and they recognize one another as fellow outsiders. Hilton confesses: "No matter how expensive my cufflinks, I feel like I've got the head of an expletive."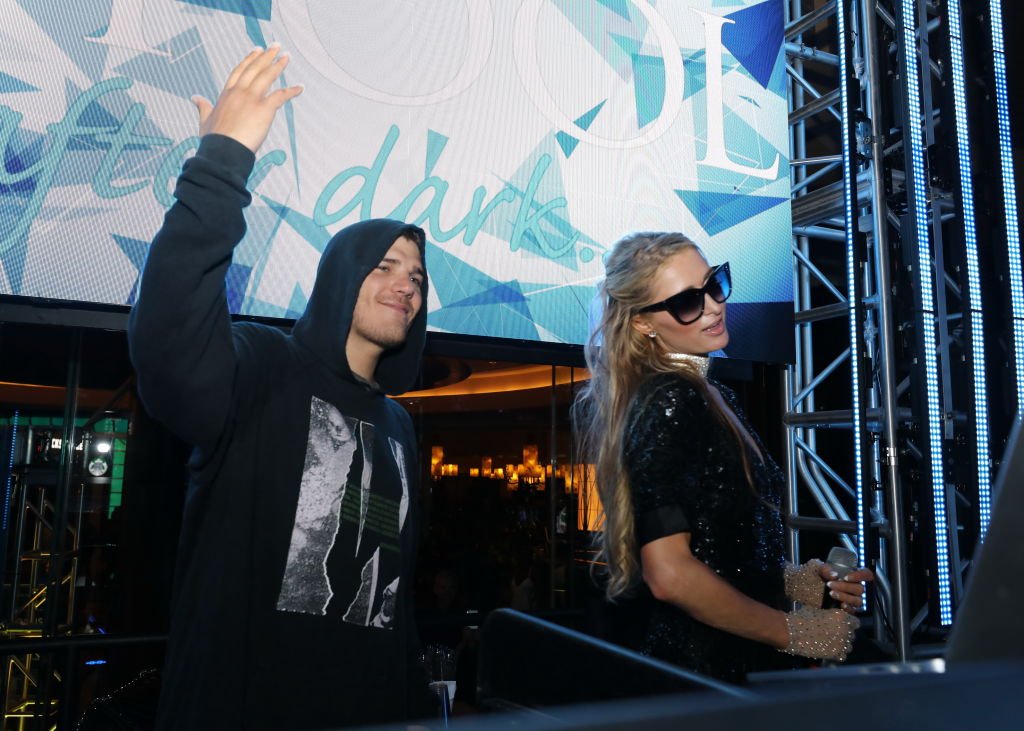 ---
Draper later takes Hilton on as a client, and Hilton takes to calling Draper in the middle of the night, whiskey in hand, saying he has been inspired by God, and announcing plans to put Hilton hotels on the moon. In other words, Hilton is a character more unpredictable and exasperating even than Draper.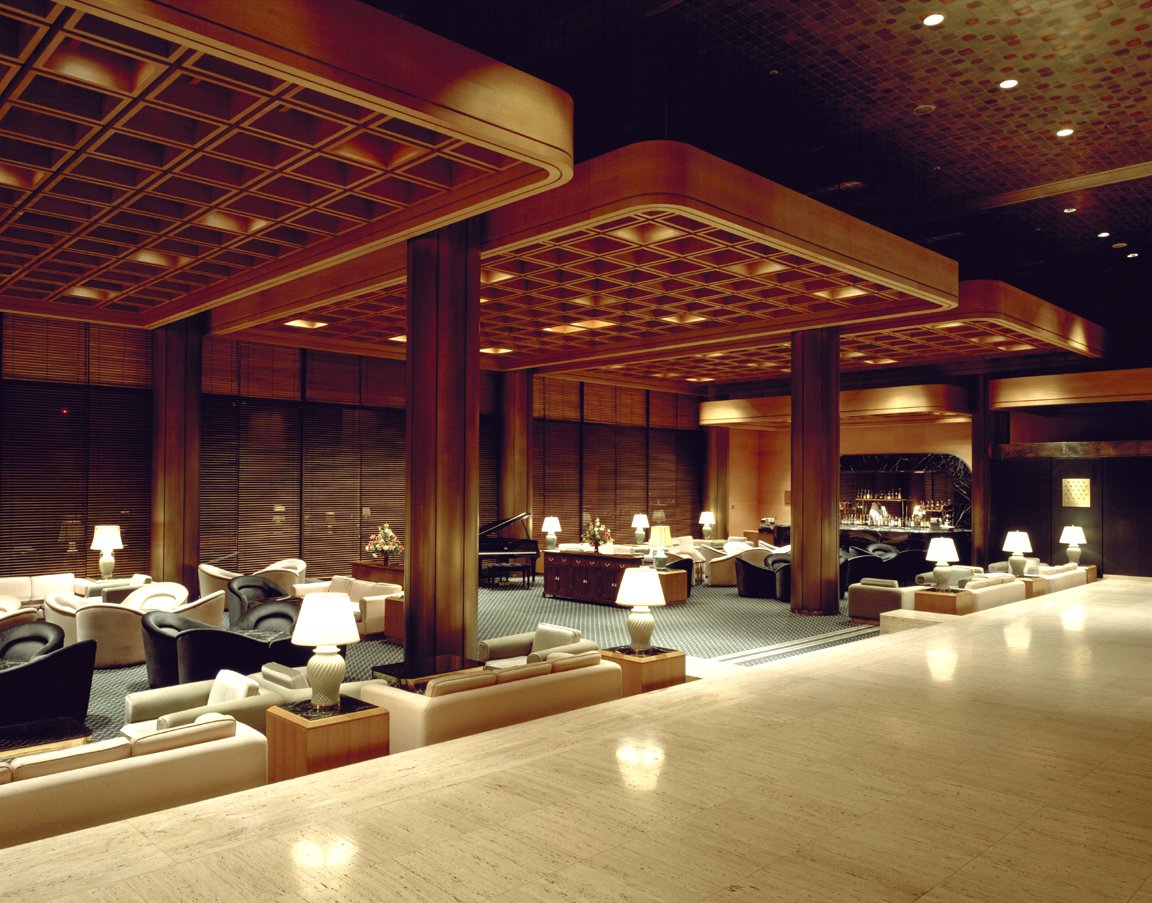 ---
HILTON HOTELS TRACK RECORD
Hilton went on to build hotels throughout America, and styled himself "the innkeeper to the world": the Hilton Worldwide hospitality company now has more than 3,600 hotels in 81 countries. The company vision, apparently, is "to fill the earth with the light and warmth of hospitality" – and Hilton hotels. In this, they have been successful.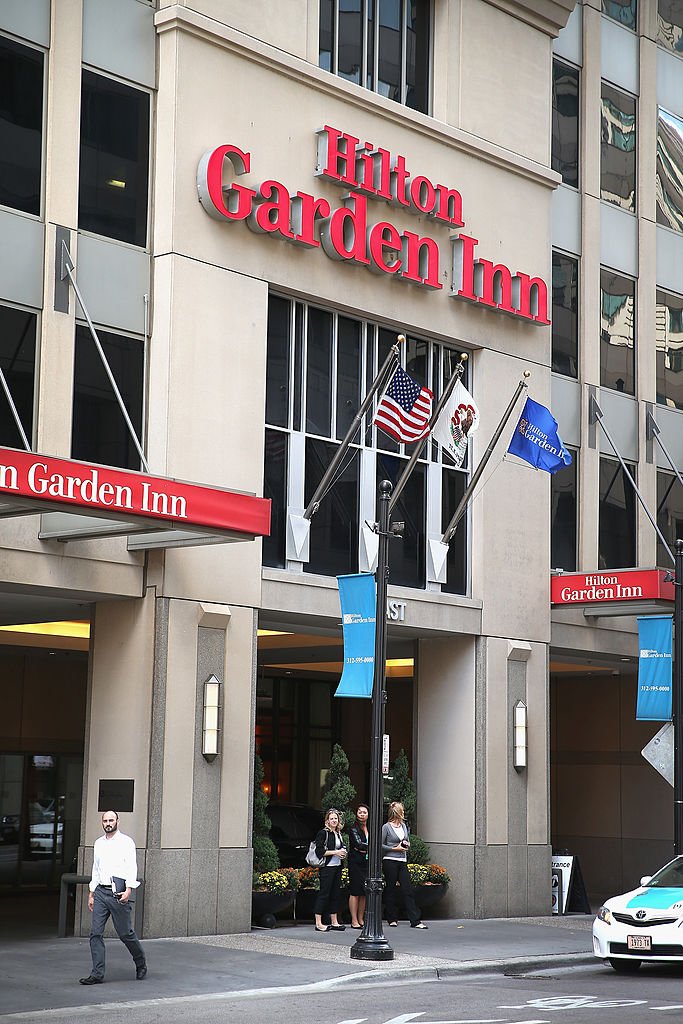 ---
In 2007, emulating his father, Barron decided to bequeath most of his wealth to the foundation. Another of Conrad's sons, Conrad "Nicky" Hilton but he is really only a footnote in Hilton family history because there is only one Hilton who has rivaled Conrad's fame and wealth – his great-grandaughter, Paris.
---
PARIS, THE MOST SUCCESSFUL HILTON
The journalist Simon Hattenstone has suggested in this paper that Paris may be the "ultimate post-feminist", while the author Naomi Wolf has said she is an "empty signifier". According to her unofficial biographer, Chas Newkey-Burden, in Paris Hilton: Life on the Edge (2007), she is "a naturally positive and generously spirited person" and "a role model for women across the world".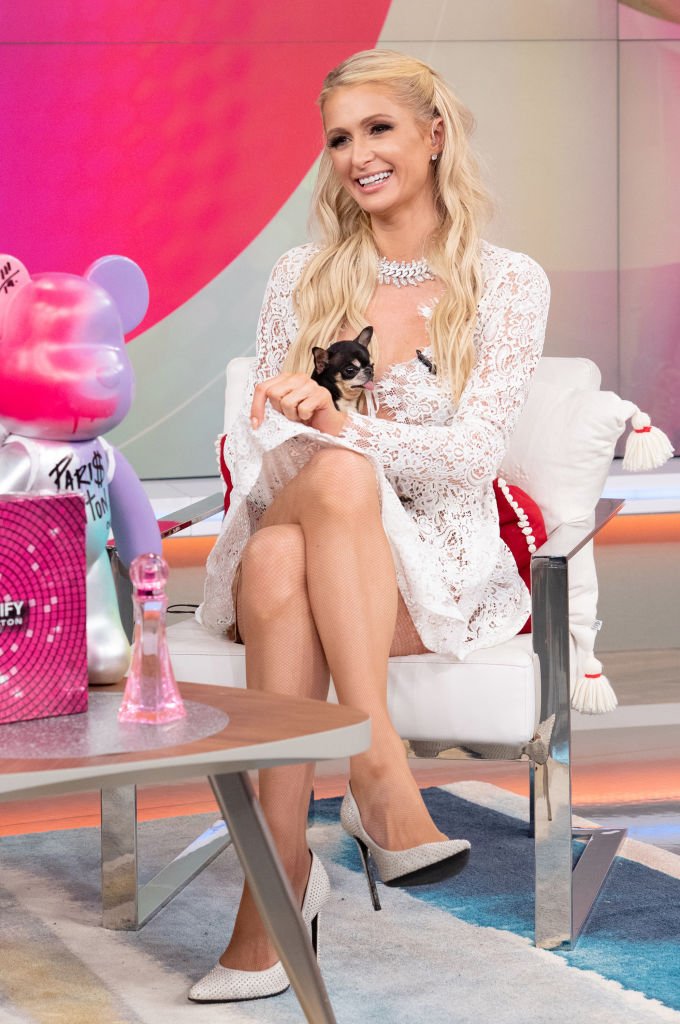 ---
She is definitely a TV and movie star, a model, a perfumier, an author and a jewelry and clothing designer. She was also, briefly – incredibly – a kind of protest singer, with her 2008 "Paris for President" campaign video, in which she sings "Incentivise nuclear nonproliferation / And ratify Kyoto today ... Waterboarding is torture and / Global warming is totally not hot."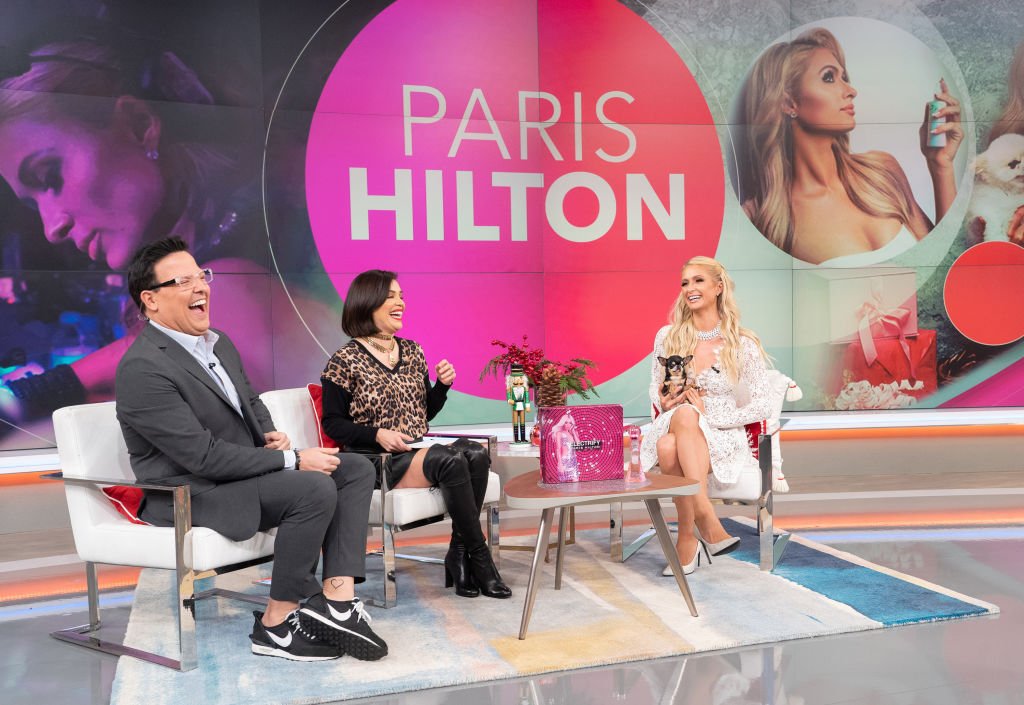 ---
It is just possible that she is a kind of 21st-century Oscar Wilde. "There is no sin worse in life than being boring," she says in her autobiography, Confessions of an Heiress (2004), which is knowingly subtitled "A Tongue-in-Chic Peek Behind the Pose". Certainly, like her great-grandfather, she is laughing all the way to the bank.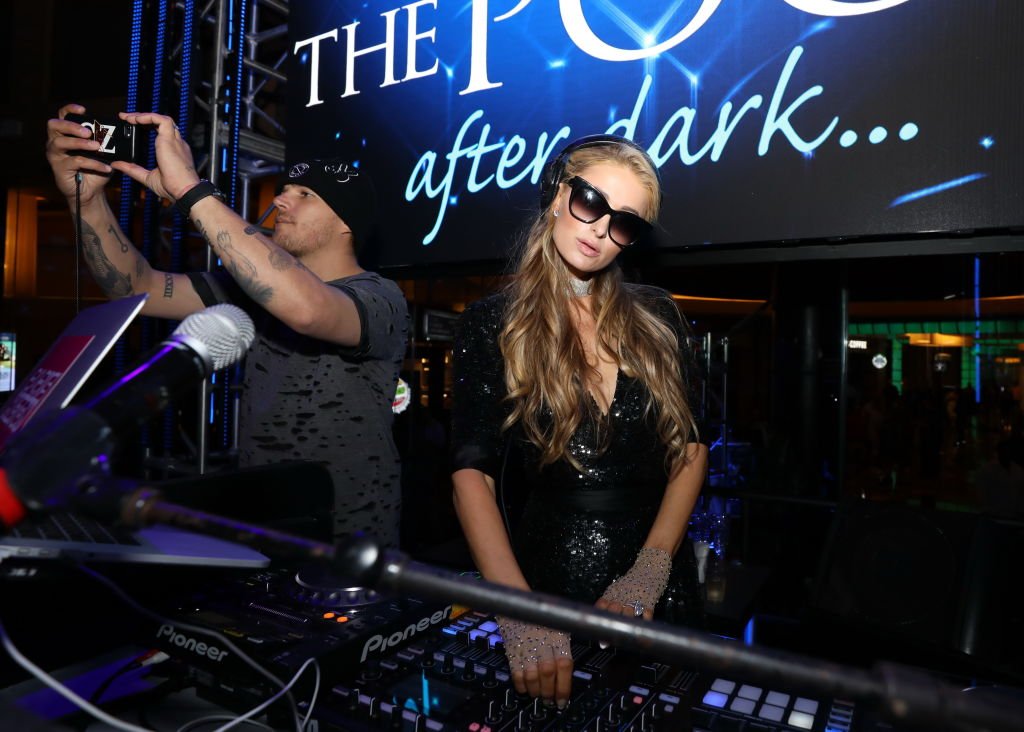 ---
The ultimate example of art-imitating-life-imitating-art would be for her to appear in an episode of Mad Men as a romantic interest for Don Draper. Paris Hilton, once known for her party-girl ways and scandalous fashion, has always held a reputation for being a rich, spoiled heiress, earning her living by essentially doing nothing.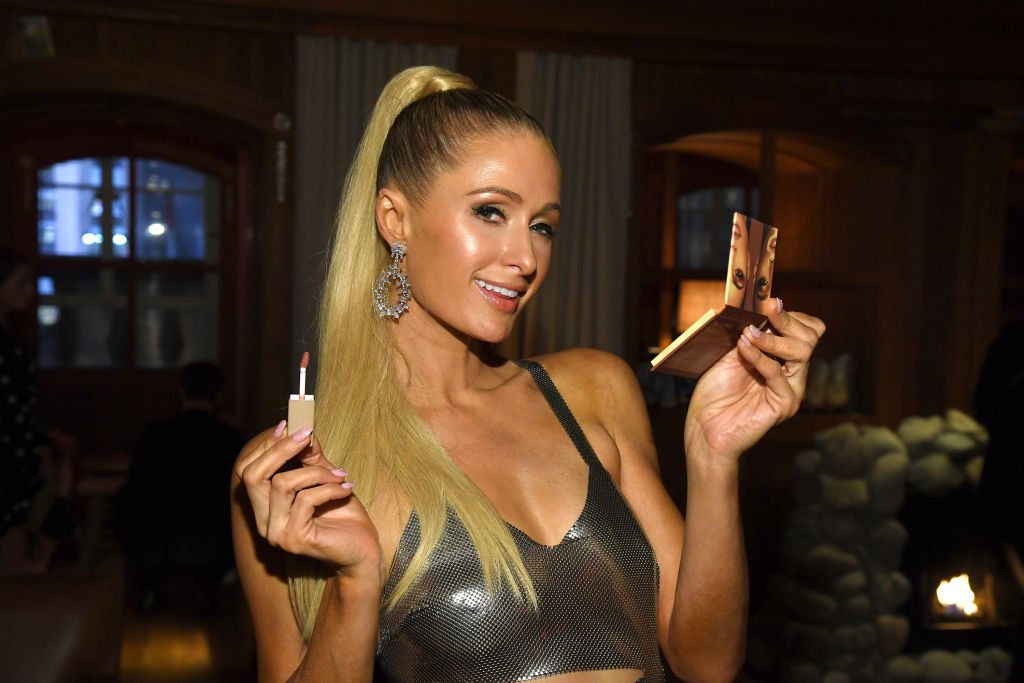 ---
But what if I told you there's more to Paris than meets the eye? That she's actually a charming, business savvy woman that you might even admire? The queen of the 2000s is more than just the girl that coined, "That's hot."  She only inherited $5 million. That is a lot, to begin with, but from this inheritance, she created a massive business empire.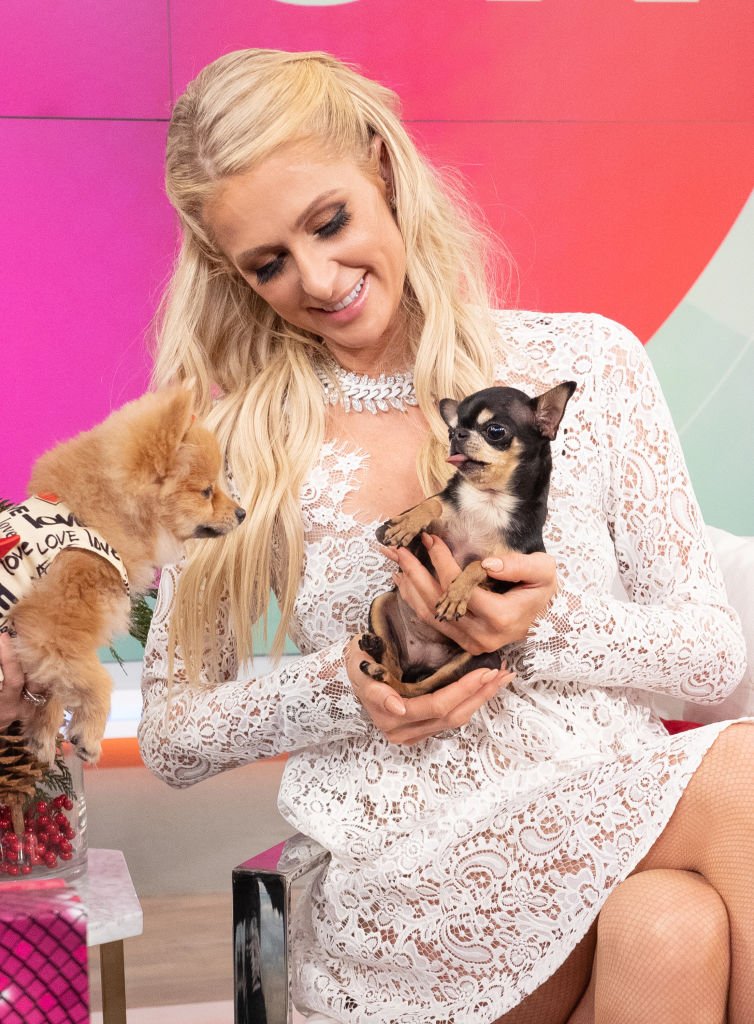 ---
The empire includes stores, perfumes, beach clubs, and more, all by the tender age of 30! In addition to this, she played a character on The Simple Life. Paris revealed that she created her character for the show."When I was developing the character, I just was like, 'This is your voice for the show, do it all the time.'