Outlander: 17 Little-known Details about the Show
Outlander is in its Season 5 already, so the fans might want to know some interesting facts about the show. What inspired Diana Gabaldon to write the book the show was based on? Which main actor speaks Gaelic? Which actor spends most of their time having their makeup done? If you don't know the answers to these questions, you can find them out in this article!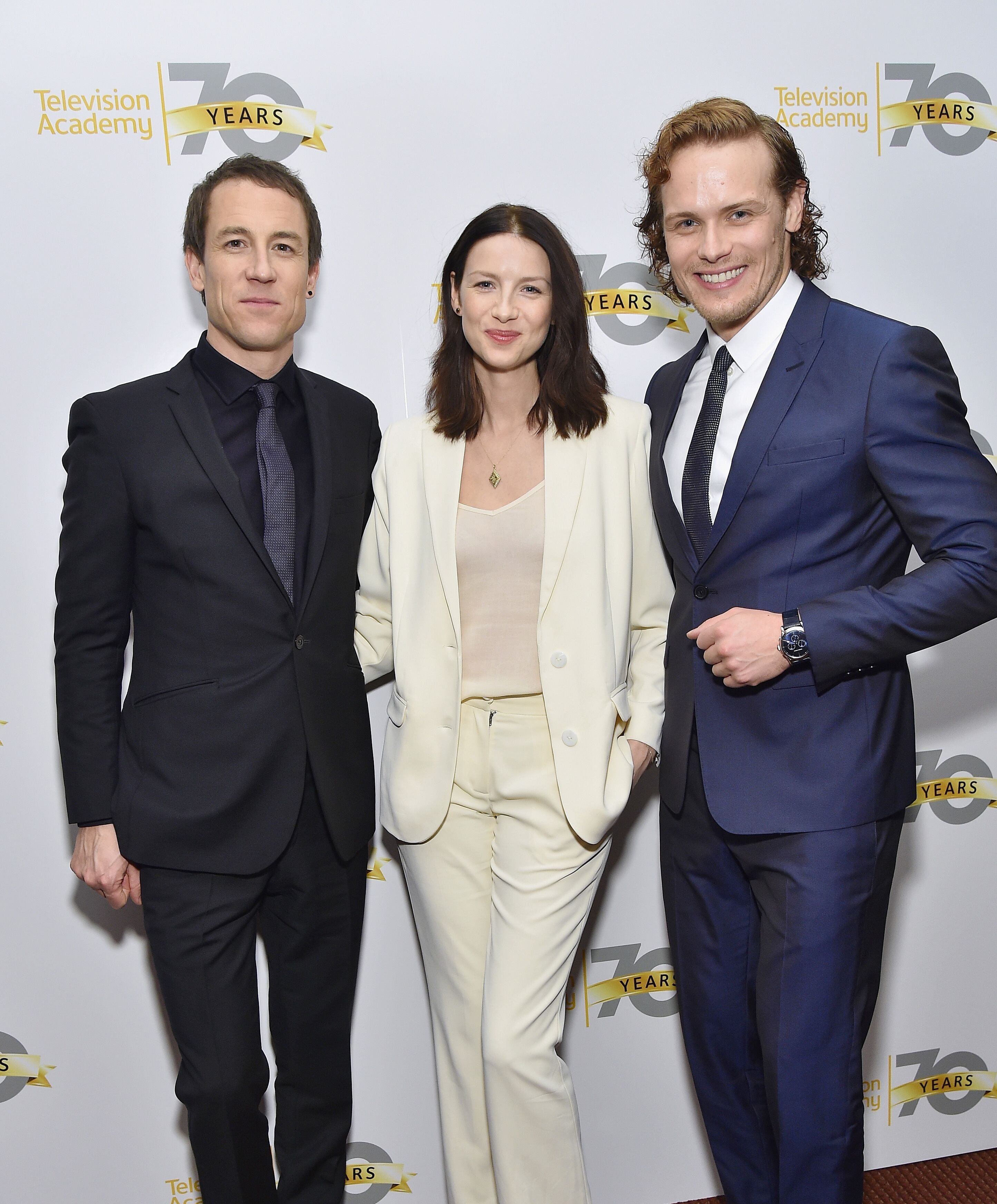 ---
17. Caitriona Balfe Landed the Main Role a Week Before Filming
Despite the fact that Claire is the main actress in the show, she landed the role only a few days before the beginning of the shooting. "At the outset, I told everyone that we would find Claire first and then Jamie would be the last one cast, and of course it was exactly the opposite," the show's creator Ron D. Moore said.
---
It was hard to find a suitable candidate for the lead role. According to the showrunners, "Sam came in really early in the process and he was literally the first one we cast. We saw the tape and we were like, 'Oh my god, there he is. Let's snatch him up now.'" Finding an ideal Claire took a long time. Hundreds of candidates were cast and hundreds of audition hours were recorded.
"She had to be smart, she had to have a strength of character, and really, she had to be someone that you could watch think on camera. But then suddenly Caitriona's tape came in and we had that same light-bulb moment," Moore concluded.
But eventually, they found their Claire. Does everyone agree that Caitriona suits the role perfectly?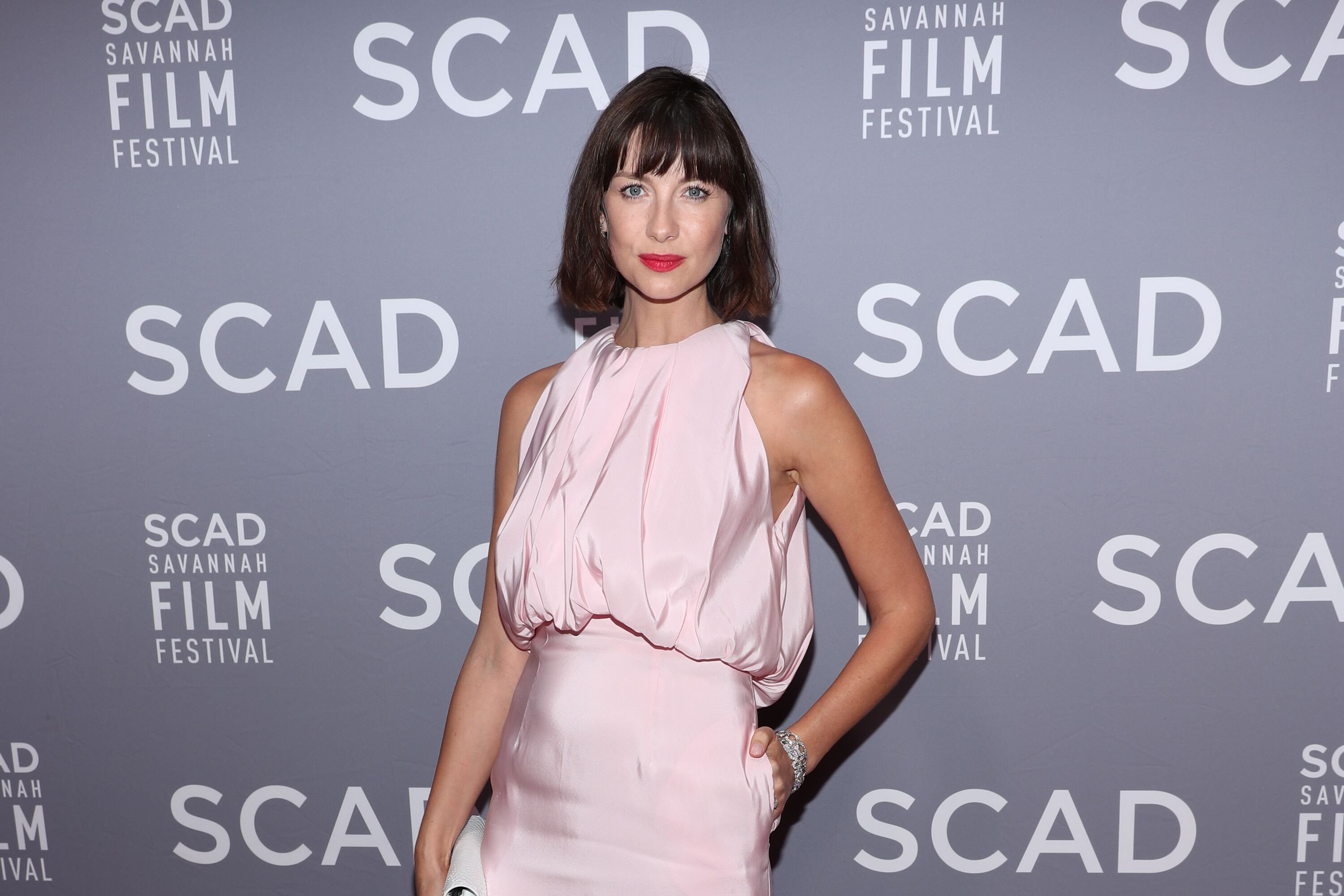 ---
16. Who Could've Played Jamie?
These days we can't imagine anyone else portraying brave, caring and very charismatic Jamie Fraser besides Sam Heughan. However, the author of the books, Diana Gabaldon, initially opposed to the idea.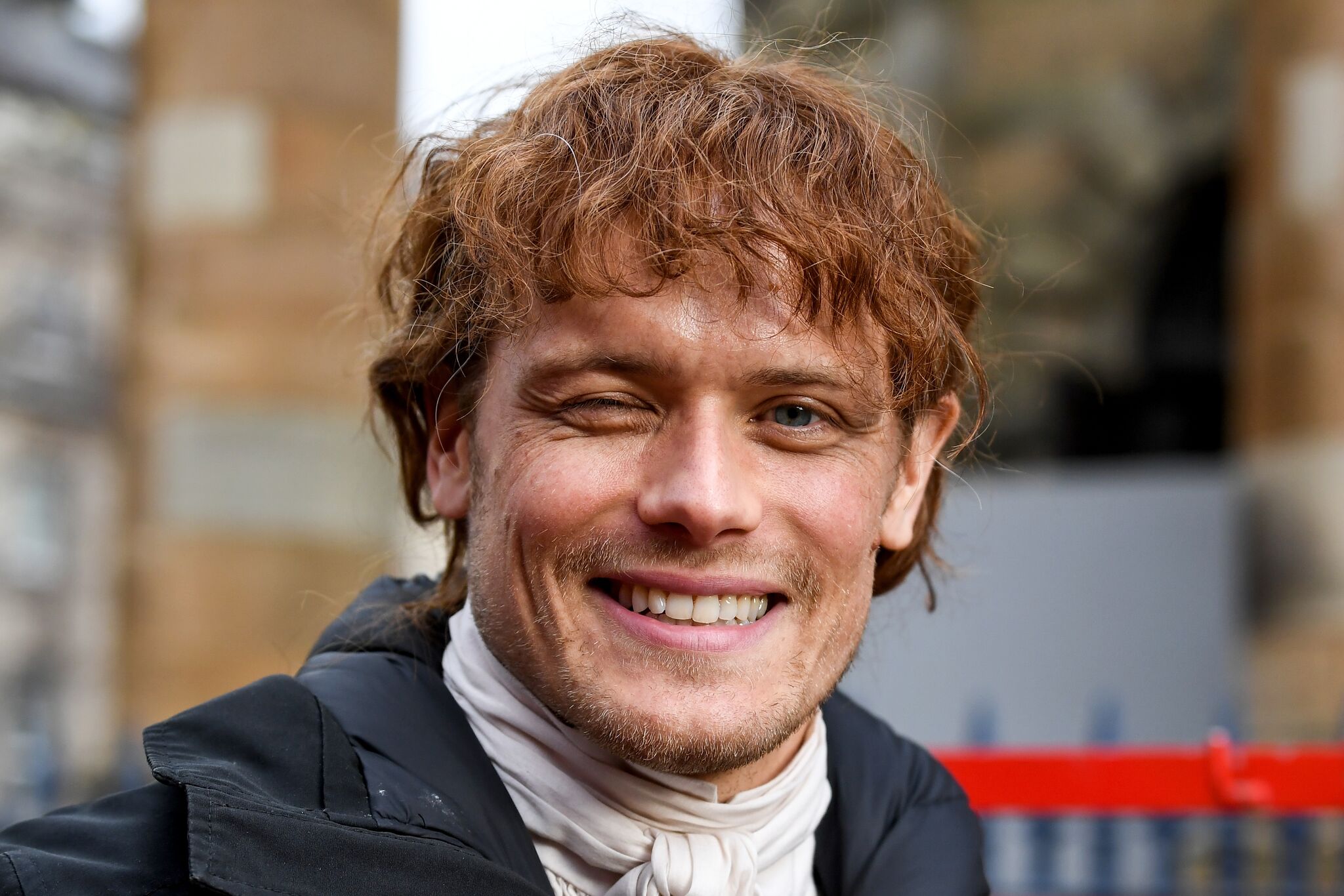 Back then, Outlander was meant to be a feature film rather than a TV series and the writer wanted to see Liam Neeson or Sean Connery portraying the main male role. But then the plans changed and, luckily for us and for himself, Sam landed the role. 
15. Initially, Diana Gabaldon Didn't See Sam Heughan as Jamie
When the writer Diana Gabaldon first saw the pictures of Sam Heughan, she wasn't quite impressed. Yes, he is good-looking and those eyes can win any woman's heart, but she couldn't see Jamie's internal power in him. But when she watched the recording of his audition, she changed her mind. He brought the character to life and it seems his appearance grew on her as well.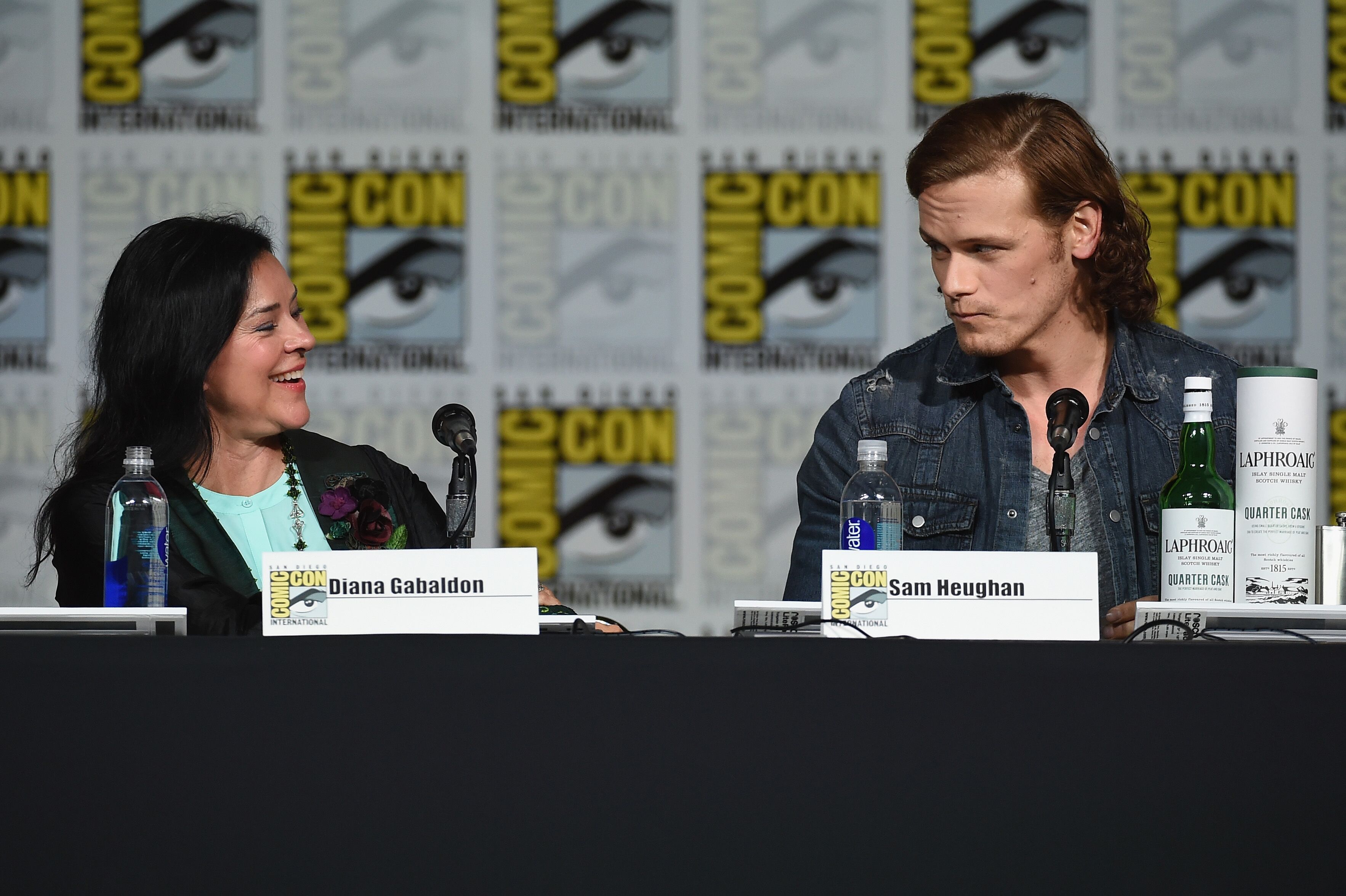 14. The Novels Were Inspired by Doctor Who
Can you believe that the idea to write the series Outlander came to the writer Diana Gabaldon while watching an old episode of Doctor Who?
"I was thinking a historical novel might be the easiest kind of book to write for practice when I happened to see a really old Doctor Who re-run," Gabaldon told Scotland Now. 
Also, Jamie Fraser is named after the doctor's companion Jamie McCrimmon himself, a time-traveler from 18th century Scotland. According to the writer, Jamie struck her with his attitude and gentlemanly gallantry and she had a thought that the kilt would rather suit her character.
13. The Author's Cameo
The writer Diana Gabaldon also got the opportunity to play a small part in the series. But, what's interesting, this character wasn't in the book! The part was created especially for her so that she was able to make an appearance.
She portrayed the merchant's wife Iona MacTavish in order to experience the production of the show better. Gabaldon does a great job faking a Scottish accent, even though her cameo lasted only a few seconds. Who would say she was born and lived in Arizona?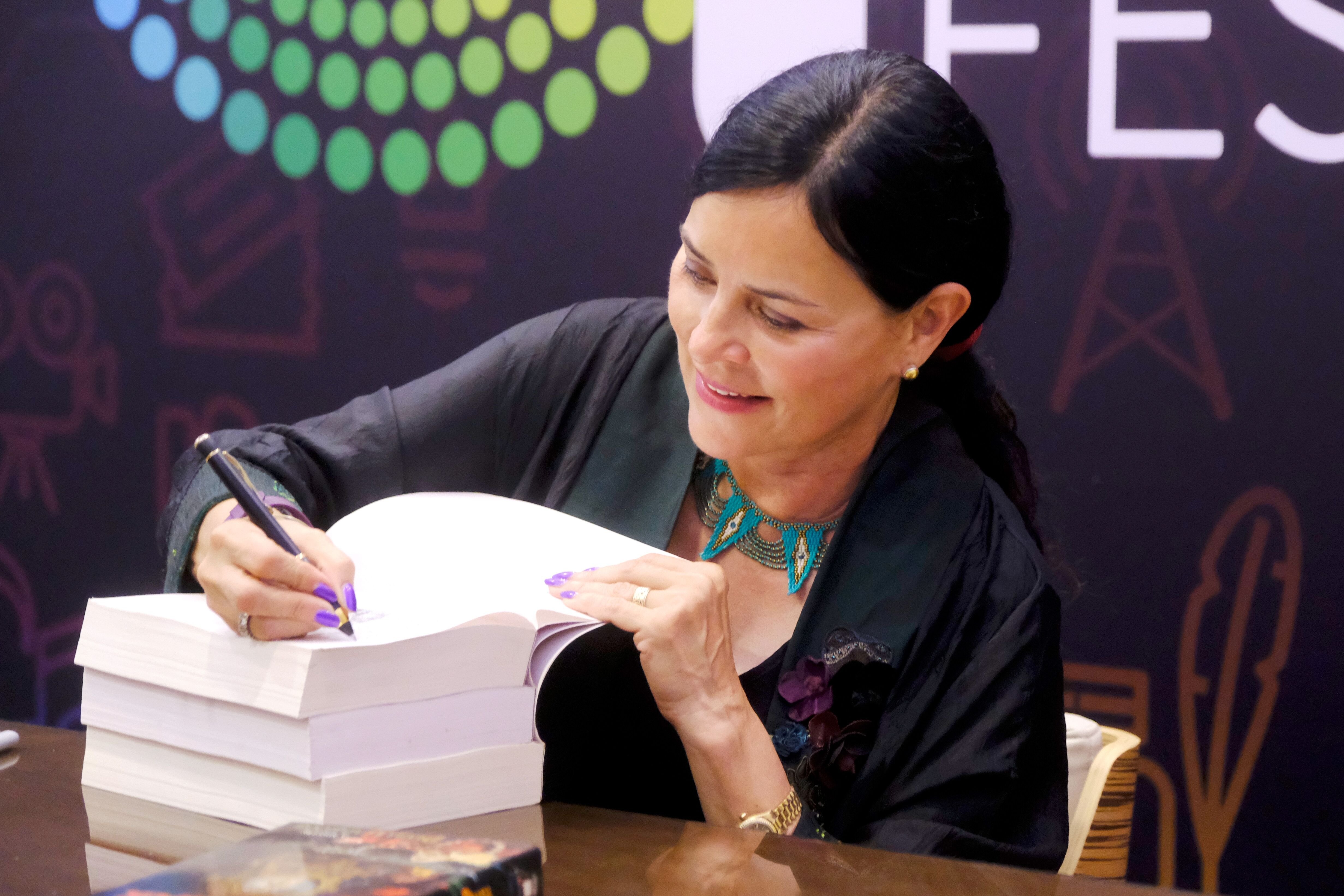 ---
12. Caitriona Balfe Knows a Very Rare Language
The actress is fluent in three languages: English, French and... Gaelic! What's interesting is that she's the only cast member who knows this language, and unfortunately, she doesn't need it at all, as her character, Claire, is an Englishwoman. Often times, the actress is frustrated and confused during other characters' Gaelic conversations. However, she shouldn't be too hard on them about it. 
The Gaelic language is considered to be a difficult one, and long speeches must be extremely difficult to replicate authentically. Many other actors, despite being Scottish or Irish, needed a dialect coach to perfect the accent. But all of this is worth it, due to the increased popularity of Gaelic. Did you want to learn this language while watching the show?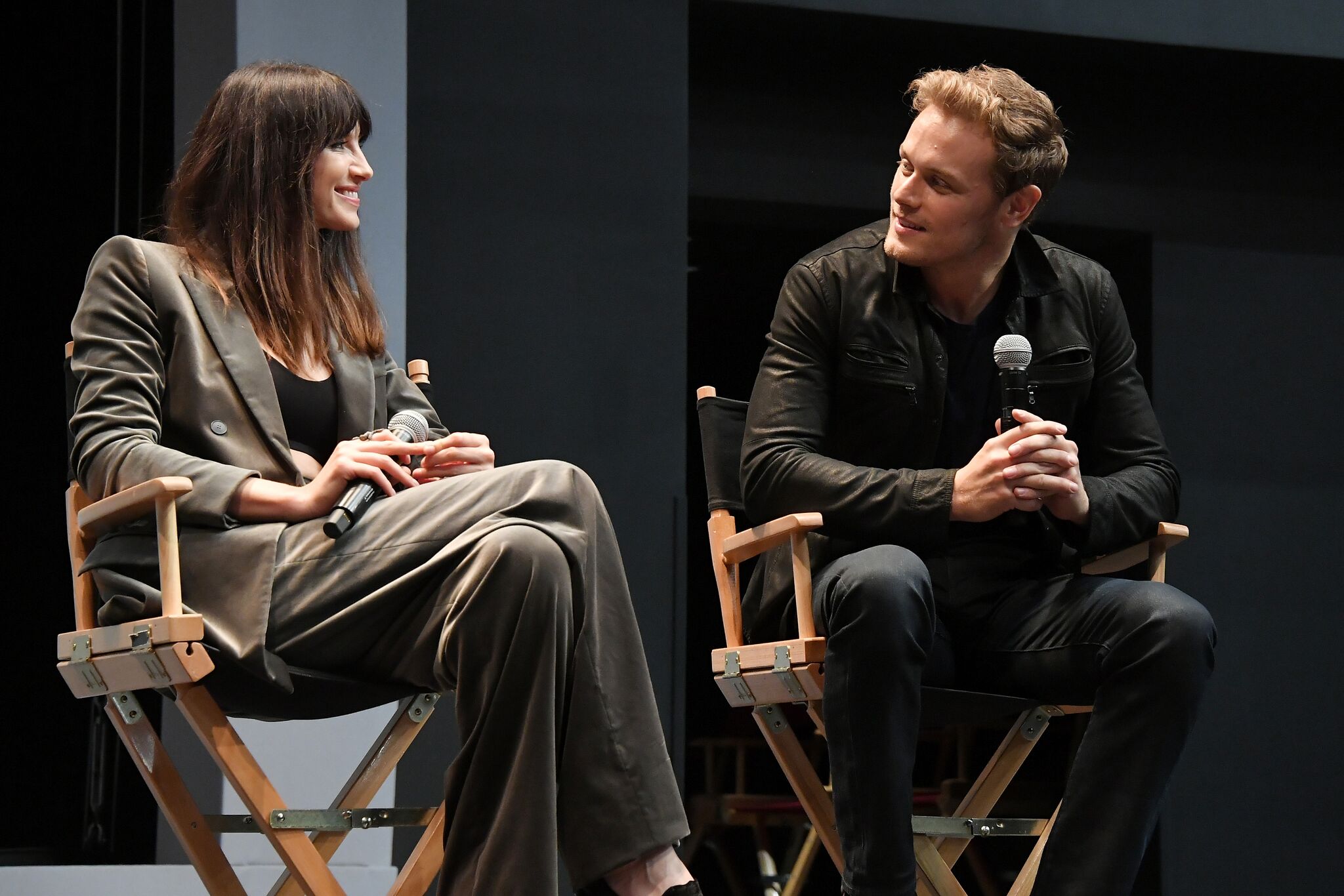 ---
11. It Took 7 Tries to Dye Sam Heughan's Hair the Perfect Red
Even though Heughan was born Scottish, he wasn't a redhead from birth. The stylists had to work hard to dye his light hair red. It took 7 tries and 27 hours at the hairdresser's to make the producers satisfied with the exact shade of coppery red.
"I'm a natural blonde," Heughan said. "It gets dyed. It's pretty horrific. I have to get it dyed a crazy amount — it's like every three weeks".
---
10. 300 Wigs!
One of the reasons for Outlander's popularity is the incredible atmosphere of the 18th century. The decorations, costumes, hairstyles, are all well-thought of. No other TV show has had that many wigs! They used more than 300! Can you imagine?
The sheer number of characters on Outlander makes this unsurprising, considering the fact that fancy 18-century hairstyles are far more intricate to recreate. Especially during Jamie and Claire's trip to Paris, we're treated to luxurious clothing and wigs.
---
9. What's Under the Kilts?
Many viewers, especially females, wonder what's under their kilts. "I'm a true Scotsman, and it's one of the joys of working on the show is wearing the kilt," Sam Heughan admitted. Well, in true Scottish fashion, the actors are wearing nothing underneath their kilts. According to Sam, wearing a kilt has its advantages.
"It's very free, it's got its own aeration and they're very comfortable. But the best part, for me, honestly, is the swing. You know, the pleats you get in the kilt".
Now you know this and we're sure that watching the series will become even more interesting for you!
---
8. Back Then There Were No Lefthanders
The show's producers pay attention to even insignificant historical details. For example, you'll never spot a warrior with a sword in his left hand. Every actor on the battlefield had to hold his sword in his right hand and his shield in the left.
Of course, lefthanders have always existed, but they didn't show it for fear of getting burned. So everyone learned to hold the sword with their right hand only. It was very inconvenient for the left-handed actors, but they could really feel how their life in that epoch would have been.
---
7. Jamie's Back Scars
When Jamie appears on the screen shirtless, it's hard not to notice the scars on his back. In order for them to look real, the actor Sam Heughan has to spend more than 3 hours doing makeup.
To create the effects of the whipping Jamie endured at the hands of Black Jack Randall, the makeup artist created two silicone molds in season 1 that she still uses today. As the process of putting on scars on is long, the makeup artist does it with Heughan lying down, so he can take a quick nap. It usually happens at 4.30 in the morning.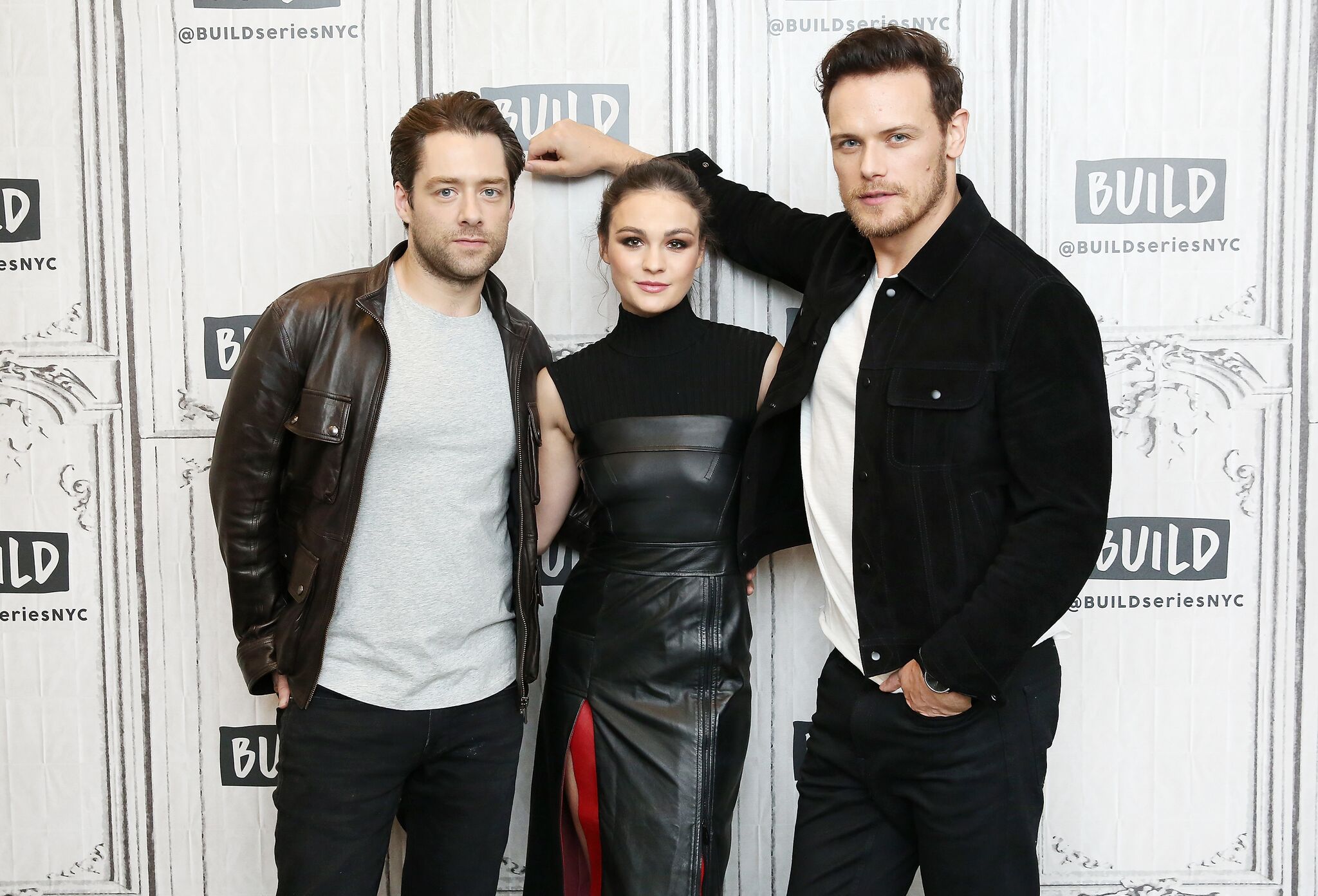 ---
6. What Does It Have to Do with Cheese Graters?
The actors' costumes look impressively real. The outfits are accurate in the cut, color, region, the character's station, and they are the result of painstaking skill and labor by the costume team.
But there is a small nuance. In order for the clothes to convey the spirit of the epoch, they shouldn't have looked new. That is why after the costume is ready, it has to be artificially aged. To achieve the worn look, clothing is aged with cheese graters, burned with blow torches and even baked.
---
The weapons are also aged to achieve an antique look as shiny chrome swords don't exactly fit the vibe of rustic eighteenth-century combat. It makes a lot of extra work for the armorers who have to use a blowtorch in order to age them. They even knock entire pieces off to make them look more worn.
The fighting scenes have many actors in them, and therefore, there are plenty of weapons. That is why the team of decorators struggles a lot to make every sword look accordingly.
---
5. Filming Location
Most filming is in Scotland, which is logical, as most events happen in that country. What's interesting is, the network (Starz) wanted to film in either New Zealand or Eastern Europe. These places also have areas that look similar to Scotland's nature. Fortunately, the producers managed to persuade the network that it would be more reasonable to film the scenes in Scotland.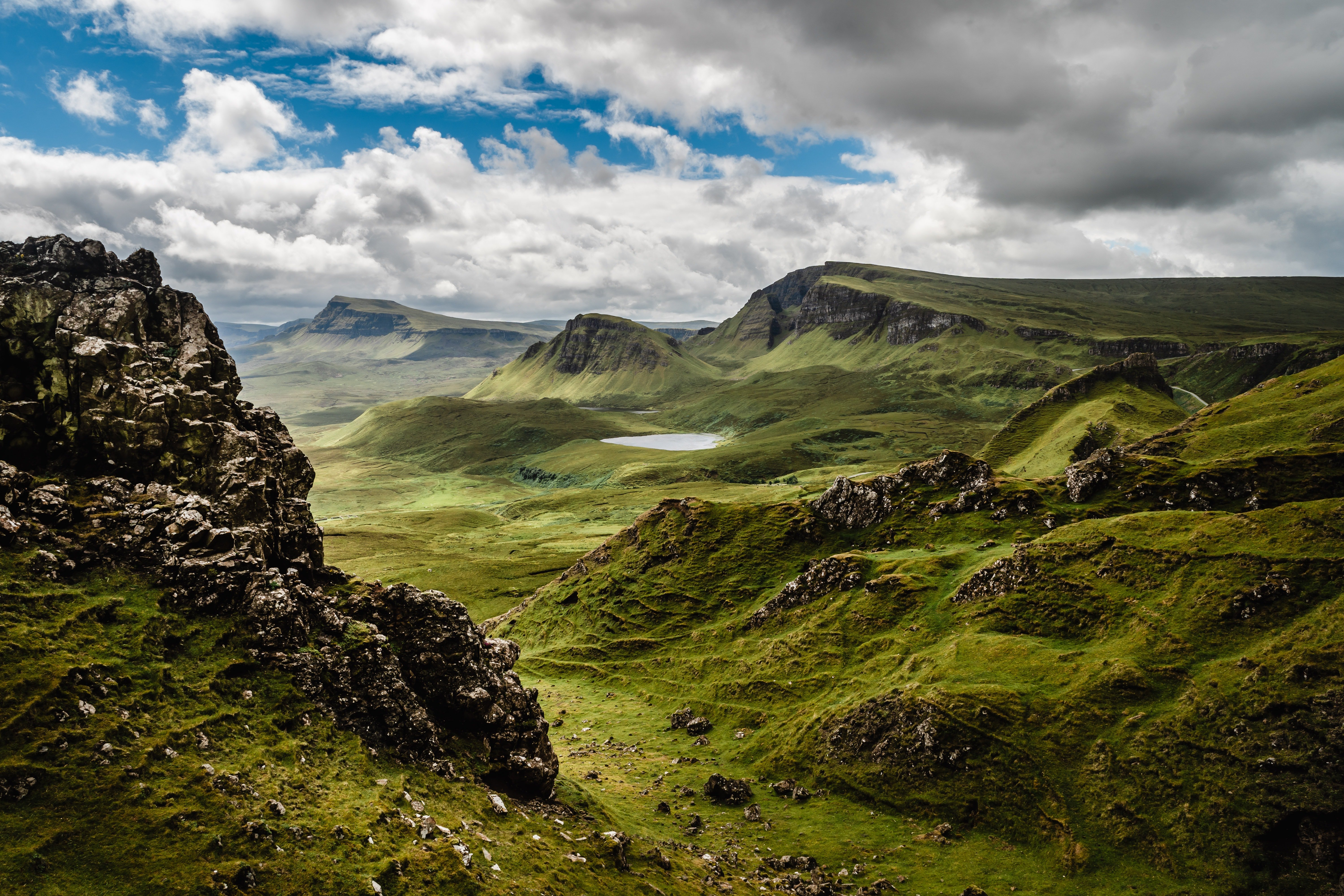 Such a location has many advantages for the crew. The thing is that the TV show has many fans, including the locals, who come to see the filming and bring fresh home-baked pies and snacks for the whole cast. Considering the fact of how variable and severe the weather is in this region, it's no surprise that the crew doesn't mind having some hot tea with the fans once in a while.
---
4. The Duel of Jamie and Randall Was Filmed Without Stunt Doubles
You do remember the scene during the Battle of Culloden, in which Jamie duels British enemy Jack Randall one-on-one. As a rule, such scenes are filmed with stunt doubles who can perfectly replicate the fight scenes.
But this time a decision was taken to not use stunt doubles because the team wanted to shoot as many close-ups as possible to be able to convey the characters' emotions and facial expressions. Sam Heughan and Tobias Menzies spent a few days practicing for this scene, and it was worth it.
---
3. Sam Heughan Wanted to Star in Games of Thrones
Can you imagine Sam Heughan in the role of the king of the Seven Kingdoms? In an interview with Vulture, Heughan revealed he auditioned for the HBO hit series seven times, almost landing some pretty big roles, including Renly Baratheon, which eventually went to Gethin Anthony.
"I auditioned for Renly, Loras, some of the members of the Night's Watch. And I'd always get so close!" Heughan said.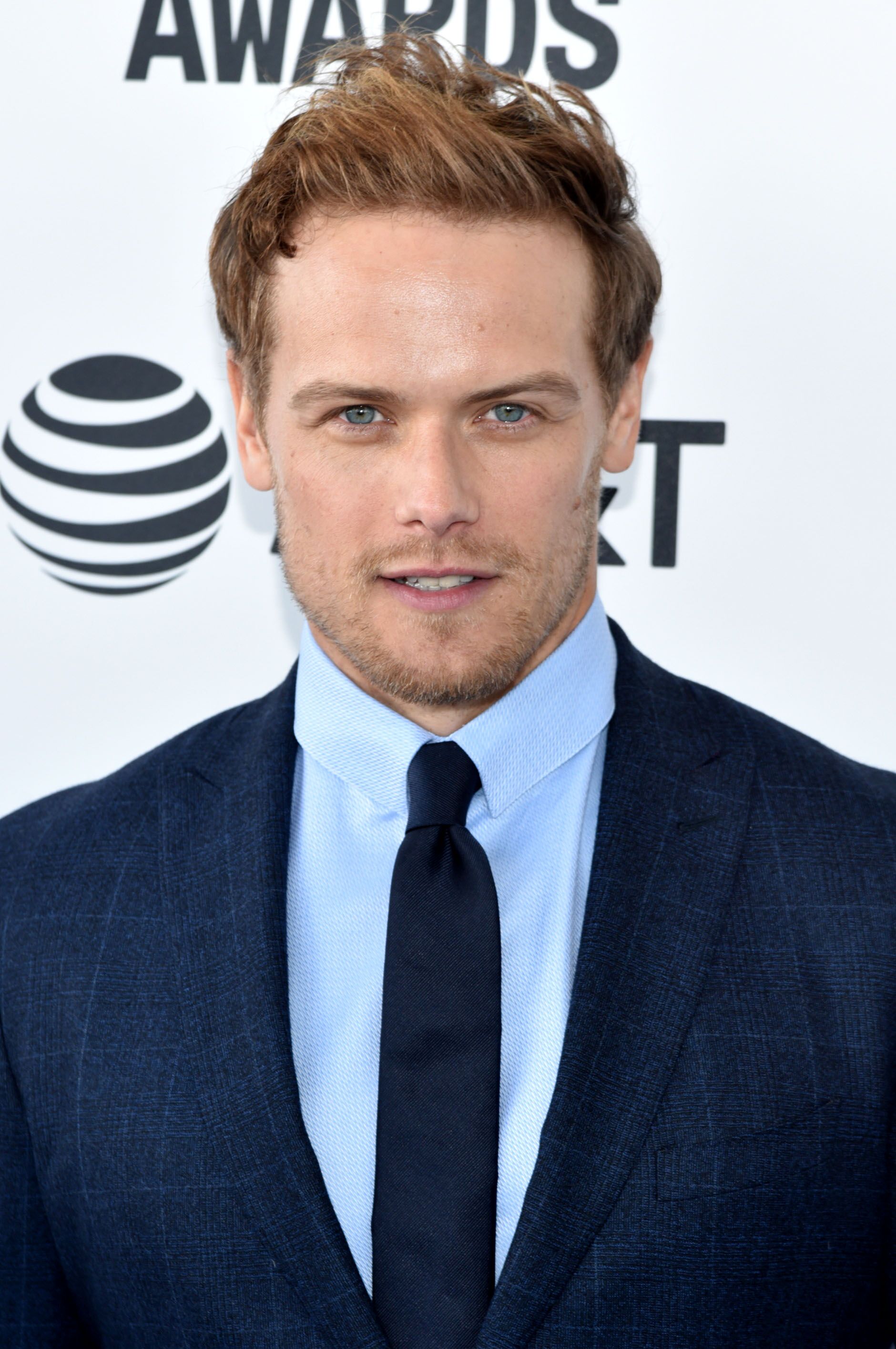 ---

I'd be like, "Guys, just give me a sword!" Everyone was going in for those parts," the actor recalls.
However, the experience of unsuccessful auditions helped the actor land the role of Jamie Fraiser. Playing more minor characters on Game of Thrones would have been fun, but now the actor is a bigger star and has more longevity as the leading man.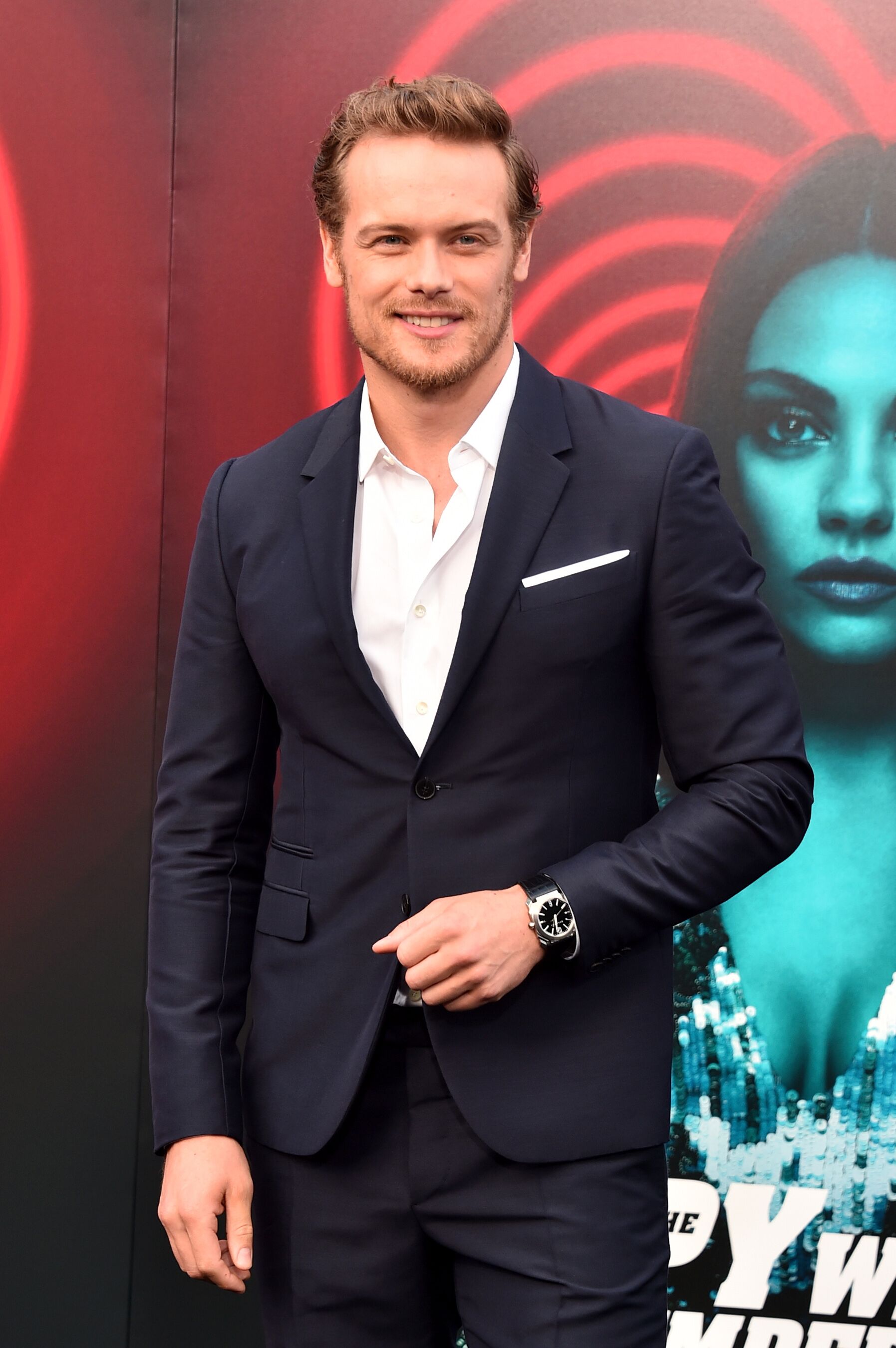 ---
2. Sam Heughan Knows Hidden Information
Even though Diana Gabaldon doubted the candidacy of Sam Heughan at first, over time she changed her mind. Now they are friends. According to Sam, he often asks the author for advice concerning his character. He says Gabaldon sent him some of her unpublished short stories and additional scenes that revealed more about Jamie's backstory. This helped the actor connect more with the character and see Jamie as his own person before he met Claire.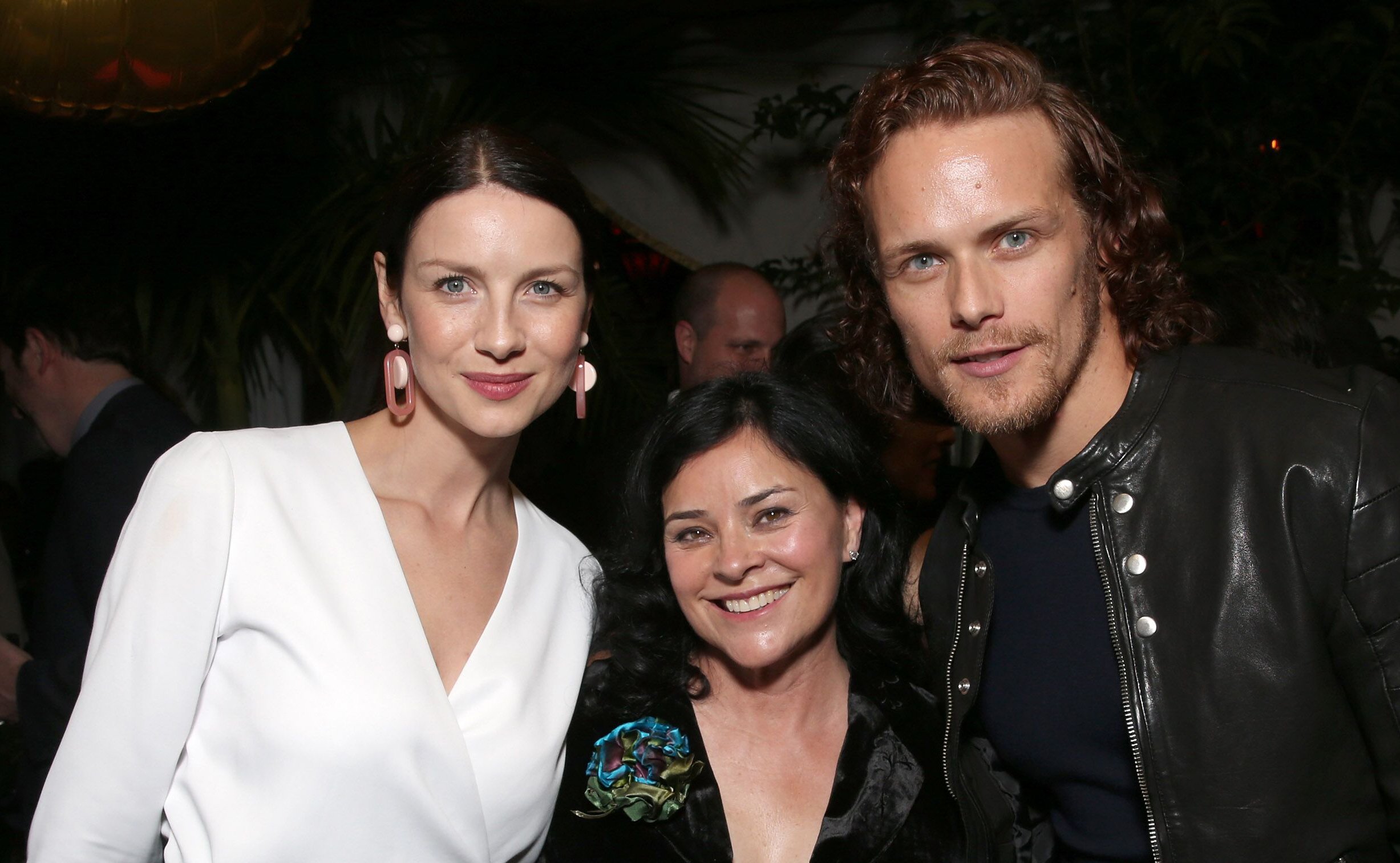 ---
1. Do Men Watch Outlander?
This show wasn't created for women specifically, but a strong female character, as well as a number of romantic and touching scenes, won the hearts of millions of fans around the globe. That's why this series got the status of more of a women's show.
---
But Heughan claims the opposite. He told ELLE:
"Something like 50 percent of our audience in the U.S. are men. And that's interesting. I think there's something in there for every guy. There's a lot more graphic scenes, but not just intimate scenes."
Interesting, isn't it?