History Behind TOP-6 Actors' Feuds
Sometimes it's hard to believe that actors have the same communicational problems as other people. Even if most celebrities pretend to be polite and friendly in interviews, some of them just can't stand each other. Did Sylvester Stallone fight with Richard Gere because of some chicken? Why does George Clooney despise DiCaprio and Russell Crowe? And why does Shia Labeouf like to punch people in the face? Let's go through the list of actors who hate each other in real life.
Jim Carrey and Tommy Lee Jones
"I cannot sanction your buffoonery." - that's what Tommy Lee Jones said to Carrey during the production period of "Batman Forever". So how did that happen? While everything seemed buddy-buddy on set, the actors accidentally met in a random restaurant where the situation turned into a disaster. 
The incident happened right before the biggest scene they had together in the movie and all we know about it is what Carrey told Norm Macdonald. Jim was having a dinner in a restaurant and a waiter went up to him and said: "Oh, I hear you're working with Tommy Lee Jones. He's over in the corner having dinner."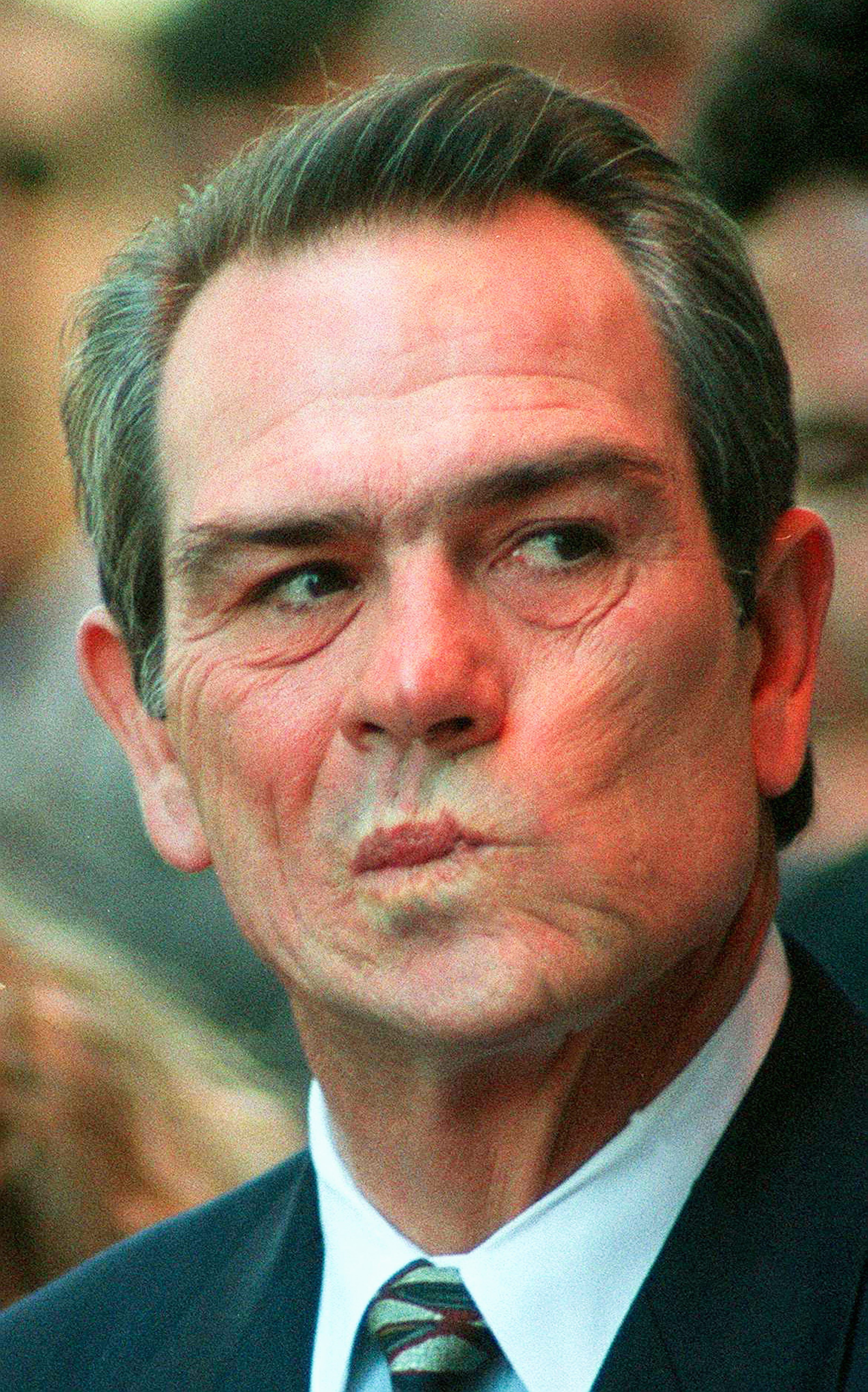 ---
So Jim went over and said, "Hey Tommy, how are you doing?" and according to Carrey "the blood just drained from his face." Jones got up, acting all shaken as if he had been thinking about Carrey all day, while he was actually fantasising about never seeing him again. He went to hug Jim saying: "I hate you. I really don't like you."
Jim was surprised about it and tried to figure out what happened. But no explanations were given from Jones except that he "cannot sanction Carrie's buffoonery." But why did he say that? Was it all due to the actor's jealousy?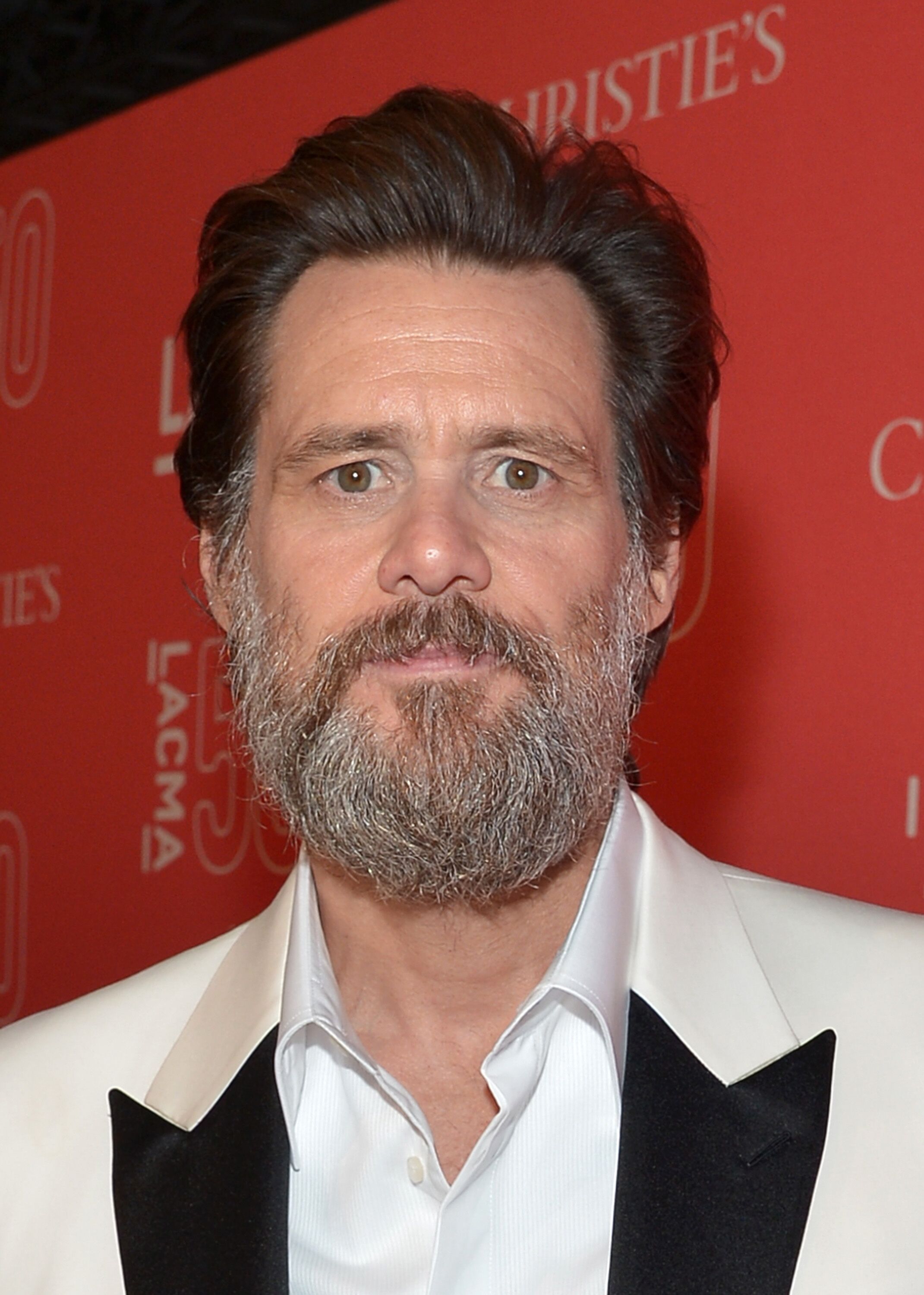 ---
Back in those days Tommy Lee Jones was already quite a famous guy. He was always the centre of attention. But working alongside a star like Jim Carrey might have changed that a bit...so maybe that was the issue?
In a serious tone, Carry added that Jones might have been uncomfortable doing that kind of movie 'cause it's not really his style. "He's a phenomenal actor, though. I still love him." - said Carrey.
Vin Diesel against Dwayne the Rock Johnson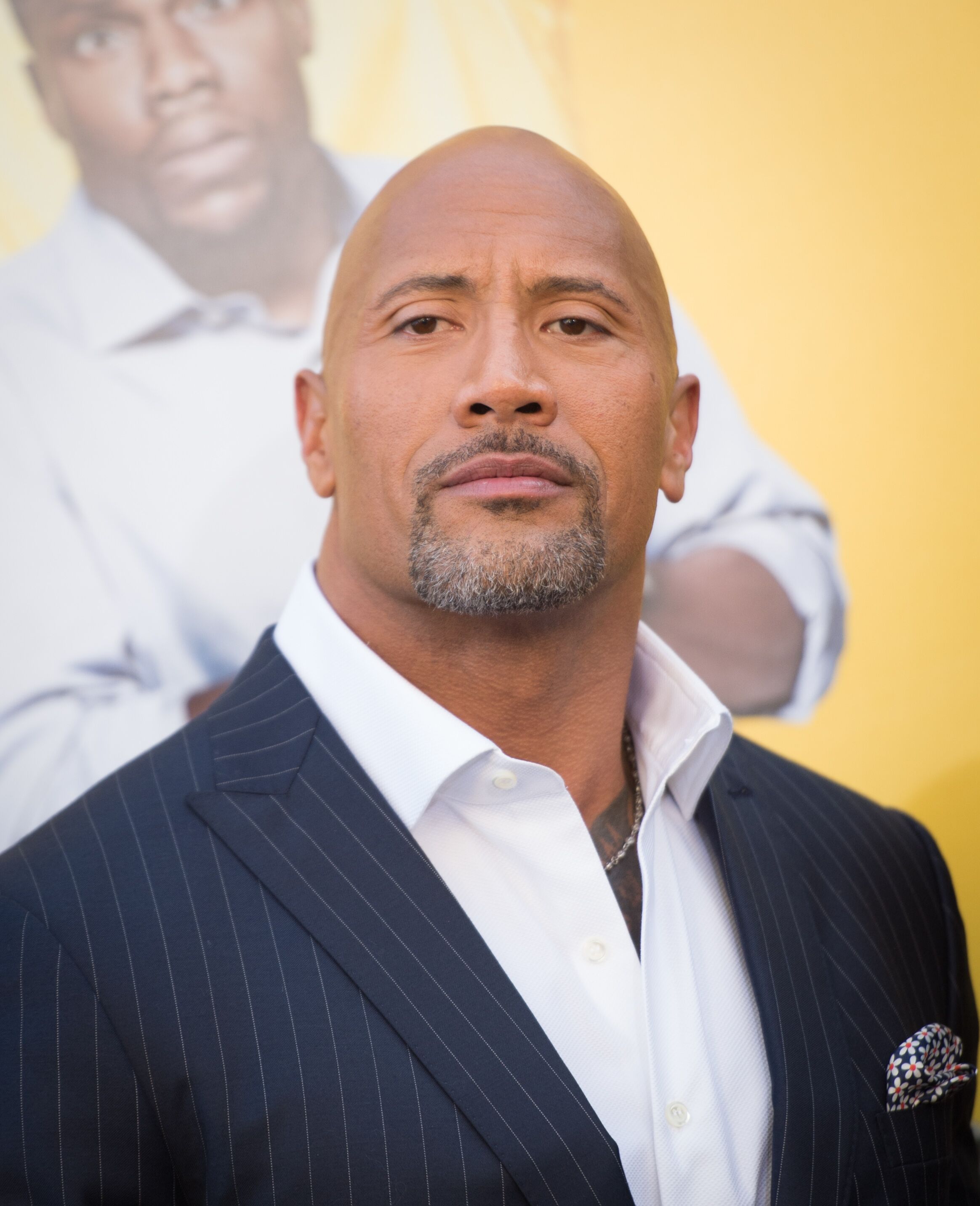 ---
Making "Fast and Furious 8" in 2017 was surrounded by controversy - Vin Diesel and The Rock ended up filming most of the movie scenes separately. So what happened between those two lovely guys? They were supposed to be best friends! Was it all because of fame and jealousy again?
Honestly, no one really knows what happened between the two actors. We can only guess from reading Dwayne's Instagram posts where he broke the news that not all was well in the Furious family. He also thanked everyone for the movie except Vin Diesel… But why? Here's what The Rock said to Rolling Stone in an interview:
"Vin and I had a few discussions, including an important face-to-face in my trailer, and what I came to realize is that we have a fundamental difference in philosophies on how we approach moviemaking and collaborating. It took me some time, but I'm grateful for that clarity. Whether we work together again or not."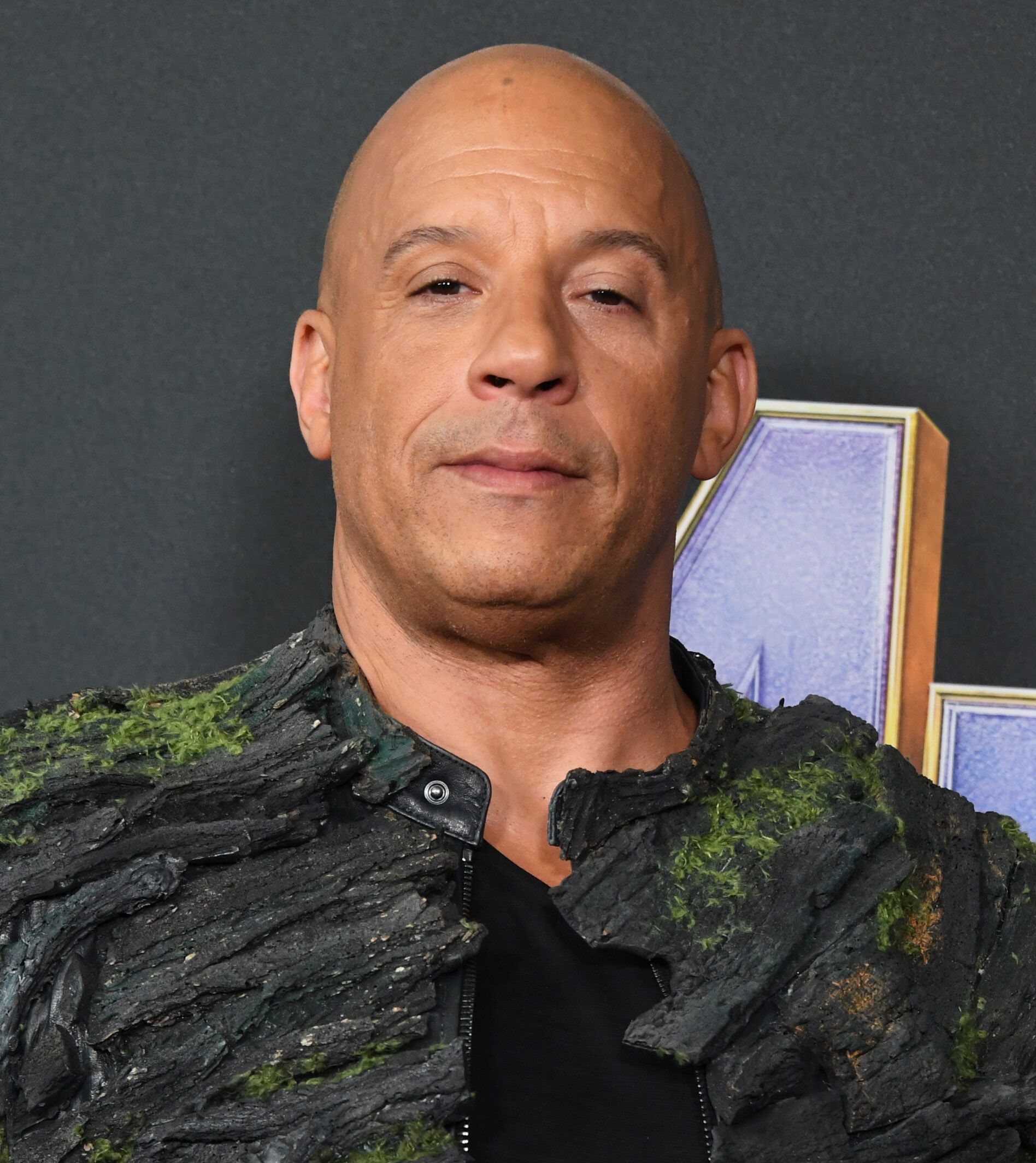 ---
Seems like having two alphas in a room can be tough… The Rock strongly alluded to their complicated relationship, which lead to some unpleasant moments on set. And 2019 spin-off called "Hobbs & Shaw" did not have Vin Diesel on the list of cast members. Could this be the result of his feud with Rock?
Sylvester Stallone, Bruce Willis and Harrison Ford
Can you imagine Stallone calling Willis greedy and lazy on twitter? While working on "The Expendables 3", Sylvester Stallone fired Bruce Willis from the franchise, and tweeted this afterwards: "Willis out... Harrison Ford in! Great news! Been waiting years for this"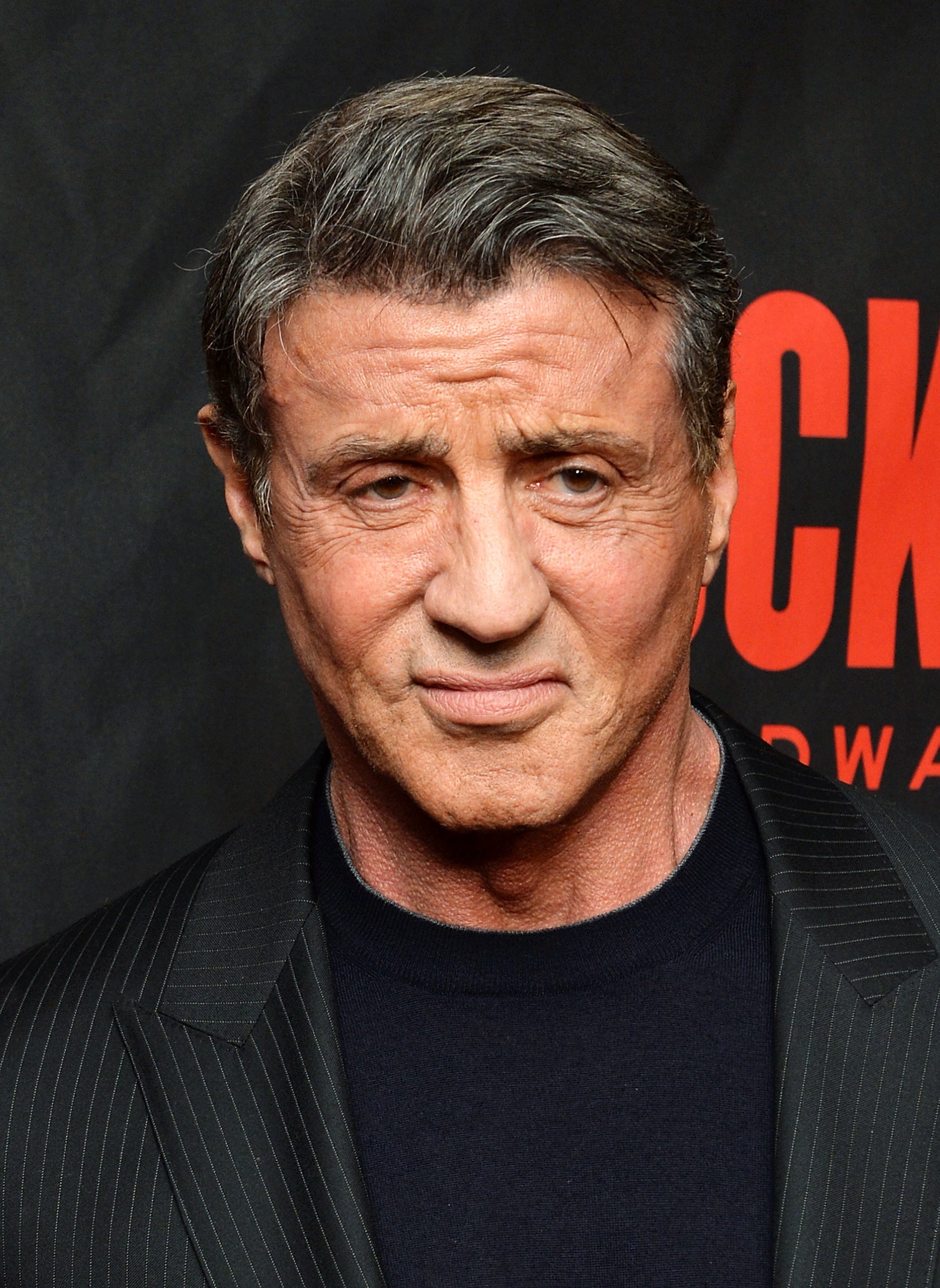 ---
Doesn't that sound a little rude? Well if you don't think it's rude enough, then take a look at Stallone's next tweet: "Greedy and lazy... A sure formula for career failure." According to the Hollywood Reporter, Willis had been offered $3 million dollar for four days of shooting, but he demanded $4 million dollars instead…
Seems like money came in and spoiled the actors' friendship! And it was so serious that it caused Stallone to replace Willis with Harrison Ford within a matter of days. But that was not the only case where Stallone sharpened his teeth…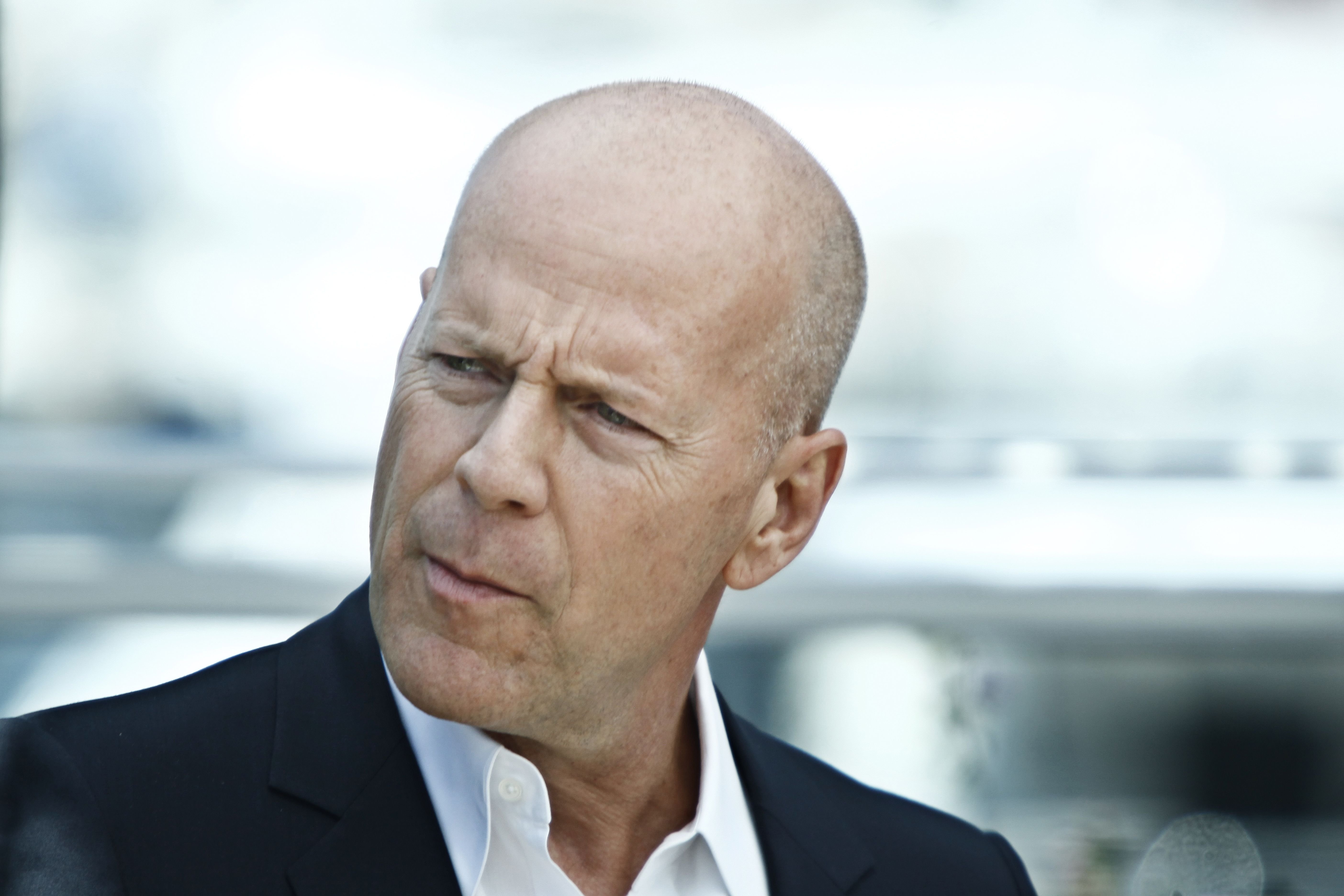 ---
In 1974 he was making a movie with Richard Gere called "The Lords of Flatbush". Gere was set to portray the main character, but the part eventually got played by Perry King because two actors didn't get along after several onset incidents… Some time later, Stallone explained what happened in an interview with "Ain't It Cool":
"One day, during an improv, he grabbed me (we were simulating a fight scene) and got a little carried away. I told him in a gentle fashion to lighten up, but he was completely in character and impossible to deal with."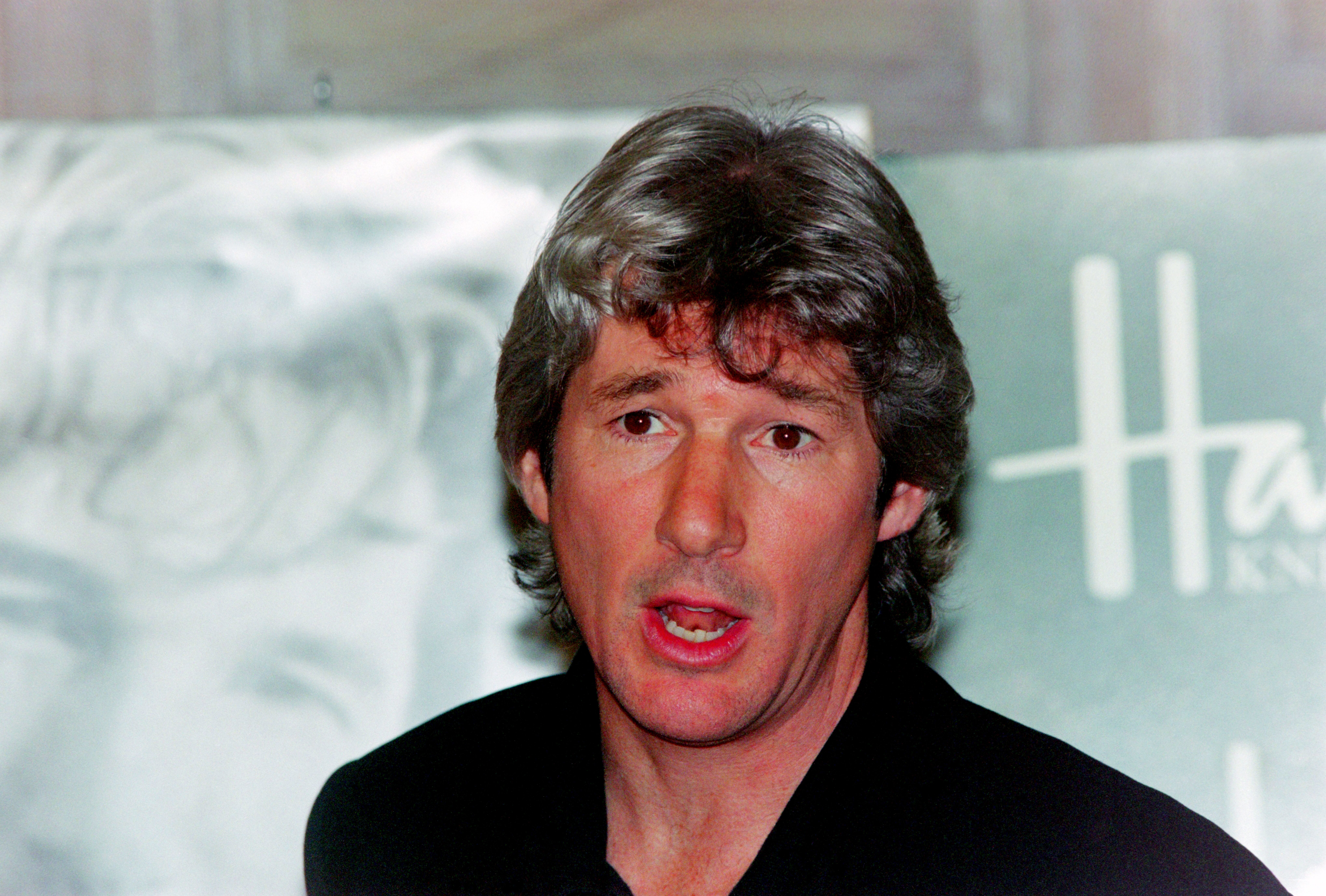 ---
Tensions were high....and the last straw was because of, believe it or not, a piece of chicken… That's right - Gere "accidentally" spilled chicken grease on Stallone's pants during lunch. And according to Sylvester, it was kind of provocative. He said that Gere did it intentionally even after Stallone warned him a couple of times to be careful.
So the director had to make a choice: one of the actors had to leave the movie. And 40 years later, Stallone had his way once again, replacing Bruce Willis with Harrison Ford. By the way, Ford also had a tense moment while working with another famous actor - Josh Hartnett. It is said that they never made eye contact while filming "Hollywood Homicide" and couldn't stop going at each other after the movie was released.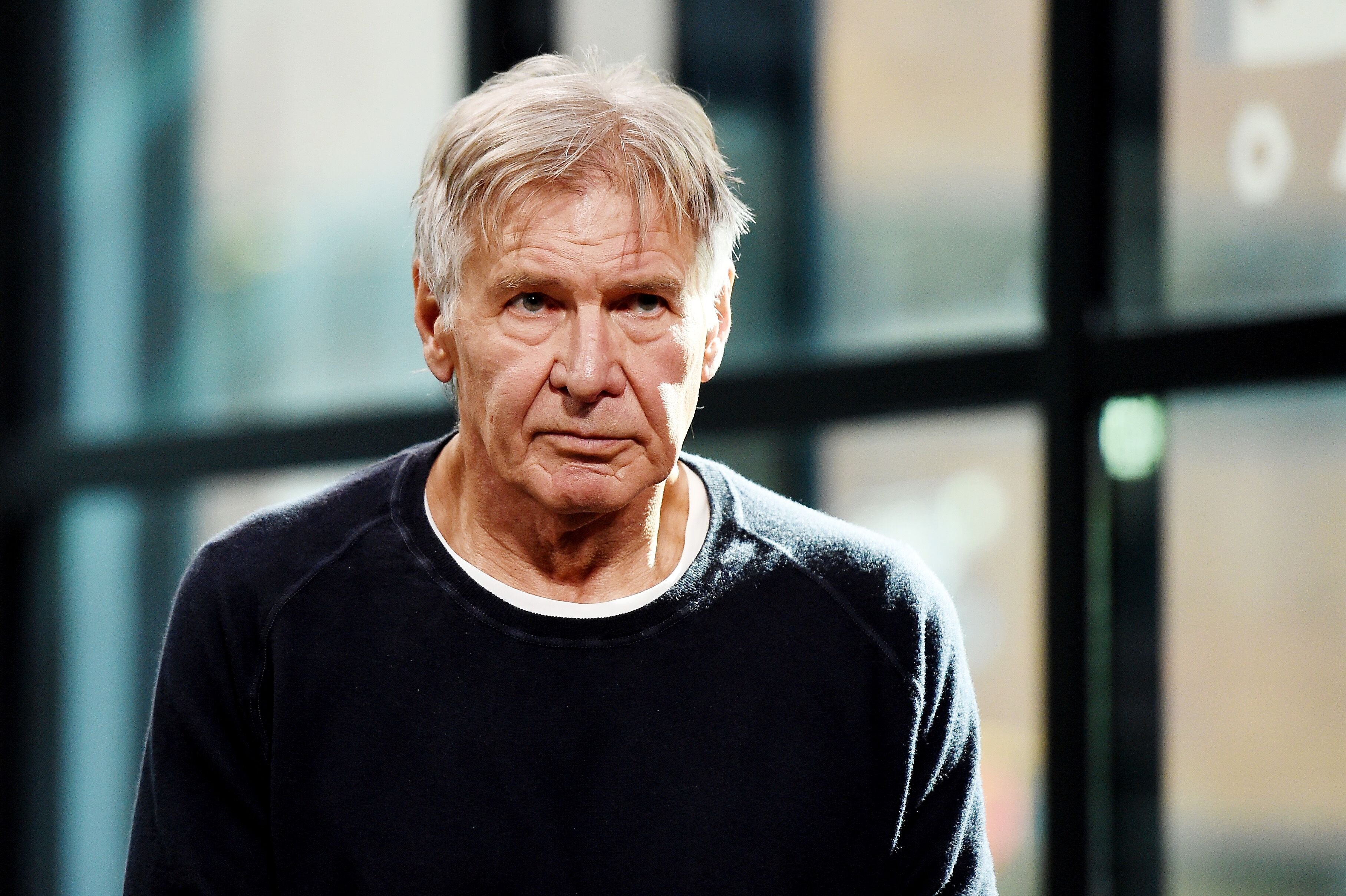 ---
To be fair, Harrison Ford has a reputation of being a crude man who had run-ins with George Lucas, Ridley Scott, Shia LaBeouf and Sacha Baron Cohen. Hartnett did say though that they got along better by the end of the film however "there were times we would end up just sitting in the car when we were supposed to be doing a scene and neither of us would say anything for like an hour".
Shia LaBeouf against the world
Shia is known for doing lots of crazy provocative things, though one of his craziest conflicts was the one where he punched Tom Hardy in the face. That's right. The accident happened while LaBeouf and Hardy worked together on "Lawles." But what happened between them?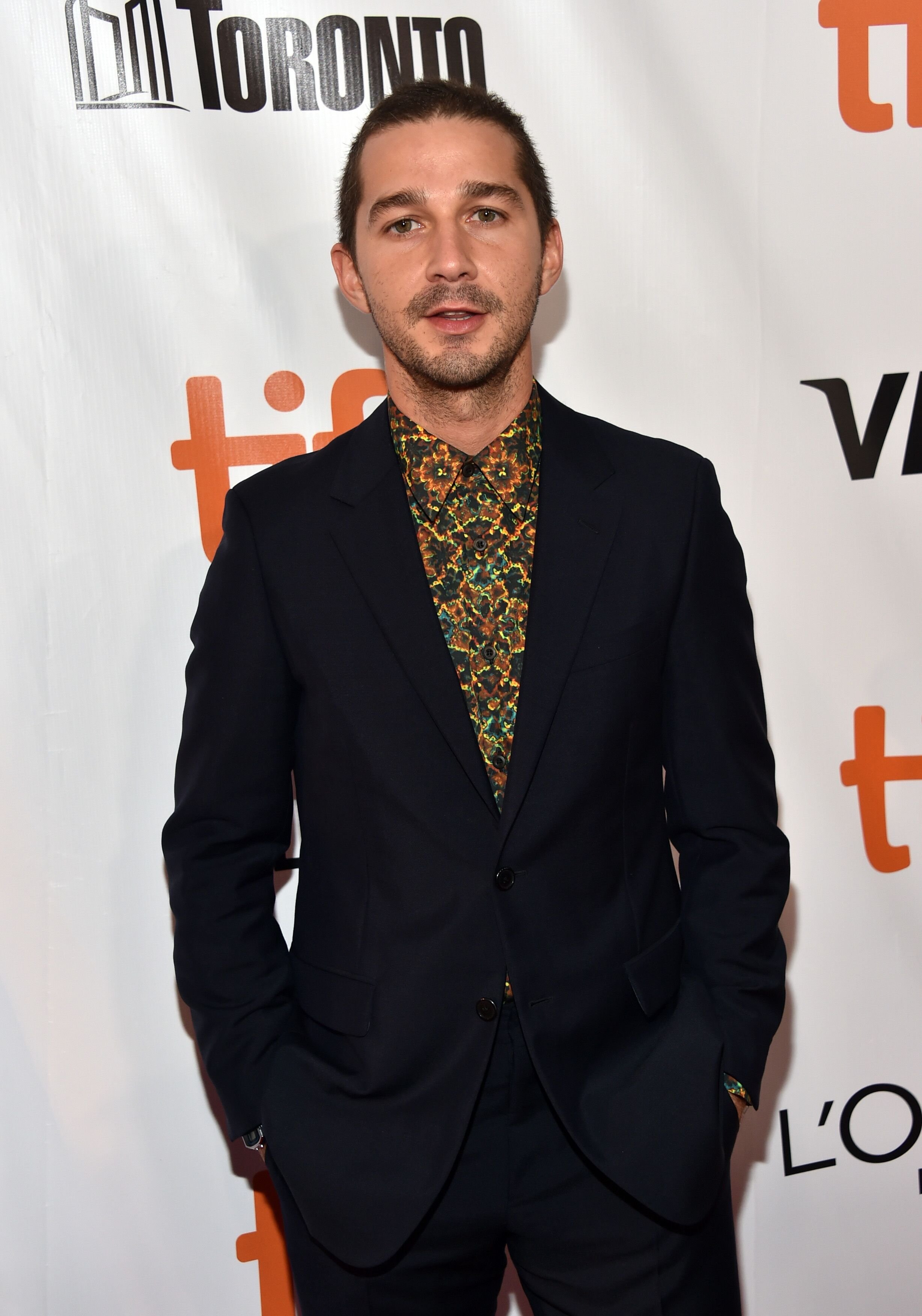 ---
On the set of "Lawless," both actors were playing bootleggers during Prohibition era and so LaBeouf used alcohol to get into character. Well, that doesn't sound like a professional approach to making movies, does it? Especially with the consequences of physical harm to a co-star…
Well, this story is not just a part of the rumour mill, as movie director John Hillcoat confirmed in 2016 that there was in fact a fight between the actors and both men ended up having to be restrained.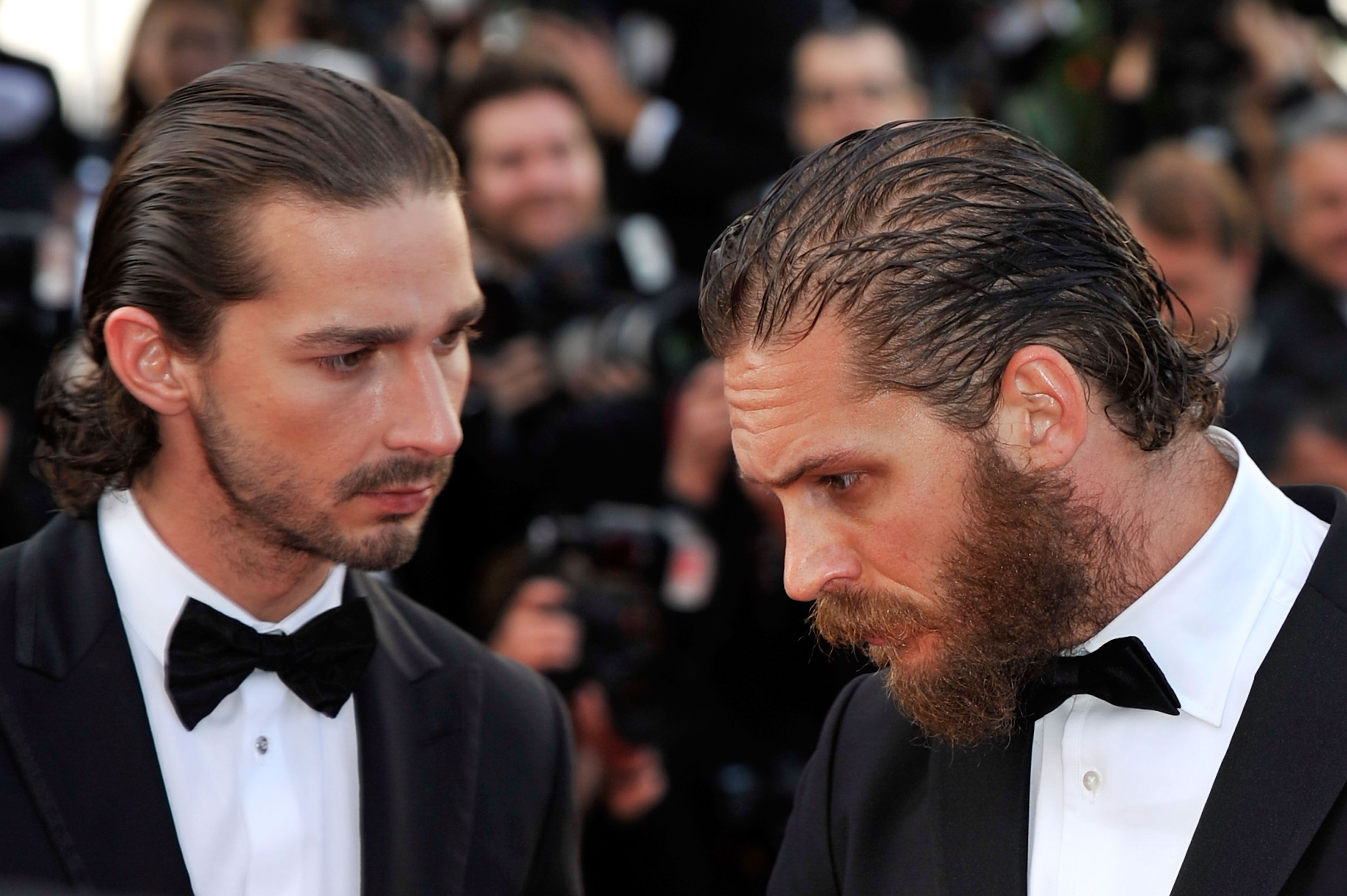 ---
And LaBeouf has been in a similar situation before. While intoxicated, he punched Fredrik Bond, the director of "Charlie Countryman", and in another case, working on the set of "Fury", he shaved down his teeth just so he would know what gun recoil injuries feel like. Being an actor is not that easy after all. Hopefully Tom Hardy understands how hard the acting process is and harbours no bad feeling towards Shia.
Tom Cruise and Brad Pitt
Are you old enough to remember the movie called "Interview with the Vampire"? But do you know that Brad Pitt had some tough times on set with Cruise? Pitt has said multiple times that working on "Interview with the Vampire" was a miserable experience.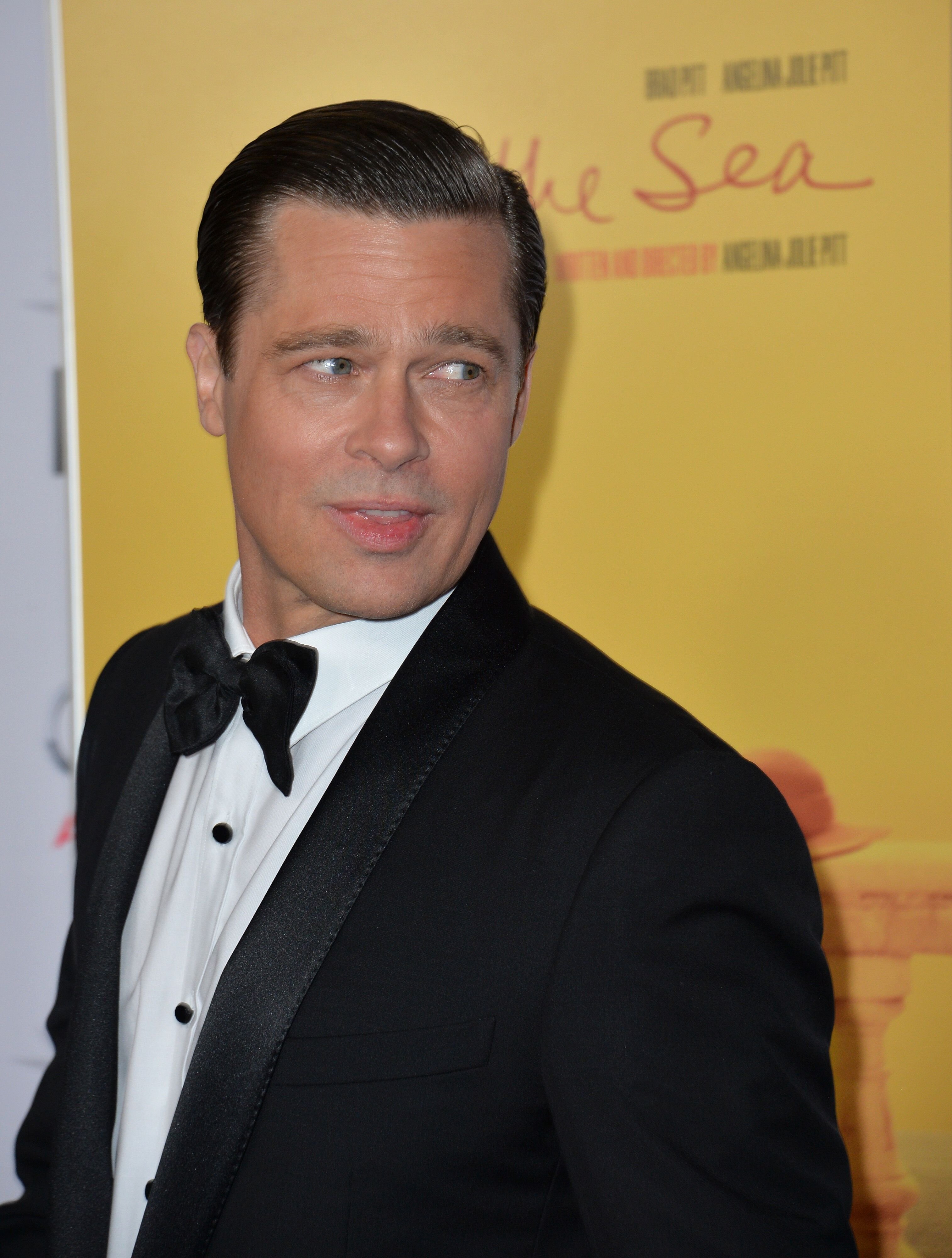 ---
They shot the movie in winter in London and it was extremely dark there. Most parts were filmed in Pinewood Studios which is an old institution with no windows and that hasn't been refurbished in many years. "You leave for work in the dark  you go into this cauldron, this mausoleum - and then you come out and it's dark." - described Pitt.
Seems like the whole set already had a kind of depressing atmosphere, and Cruise's presence, seeing as he was already quite famous in those days, didn't help at all. "He bugged me," Pitt said. "There came a point during filming when I started really resenting him."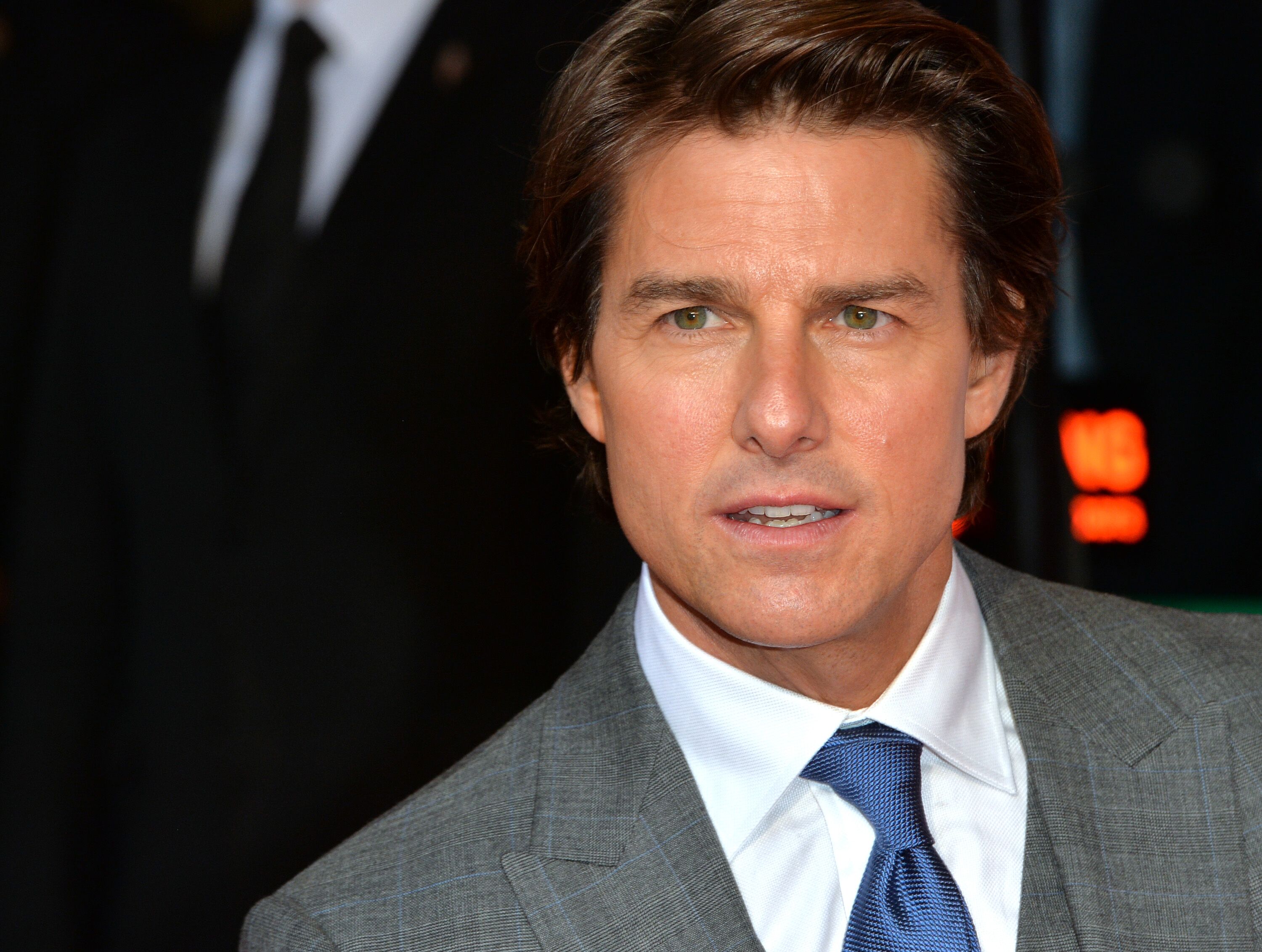 ---
"He's North Pole, I'm South. He's always coming at you with a handshake, whereas I may bump into you. There was this underlying competition that got in the way of any real conversation." Pitt also said that he was almost about to break because of the whole situation:
"I'm telling you, one day it broke me. It was like, 'Life's too short for this quality of life.' I called David Geffen, who was a good friend. He was a producer, and he'd just come to visit. I said, 'David, I can't do this anymore. I can't do it. What will it cost me to get out?' And he goes, very calmly, 'Forty million dollars.' And I go, 'OK, thank you.'"
George Clooney against Leonardo DiCaprio and Russell Crowe
George Clooney revealed his attitude to big movie stars in his interview with Esquire magazine. And despite his unfailing politeness, he ended up criticising Leonardo DiCaprio and Russell Crowe. Was this another classic hollywood feuding because of fame and money?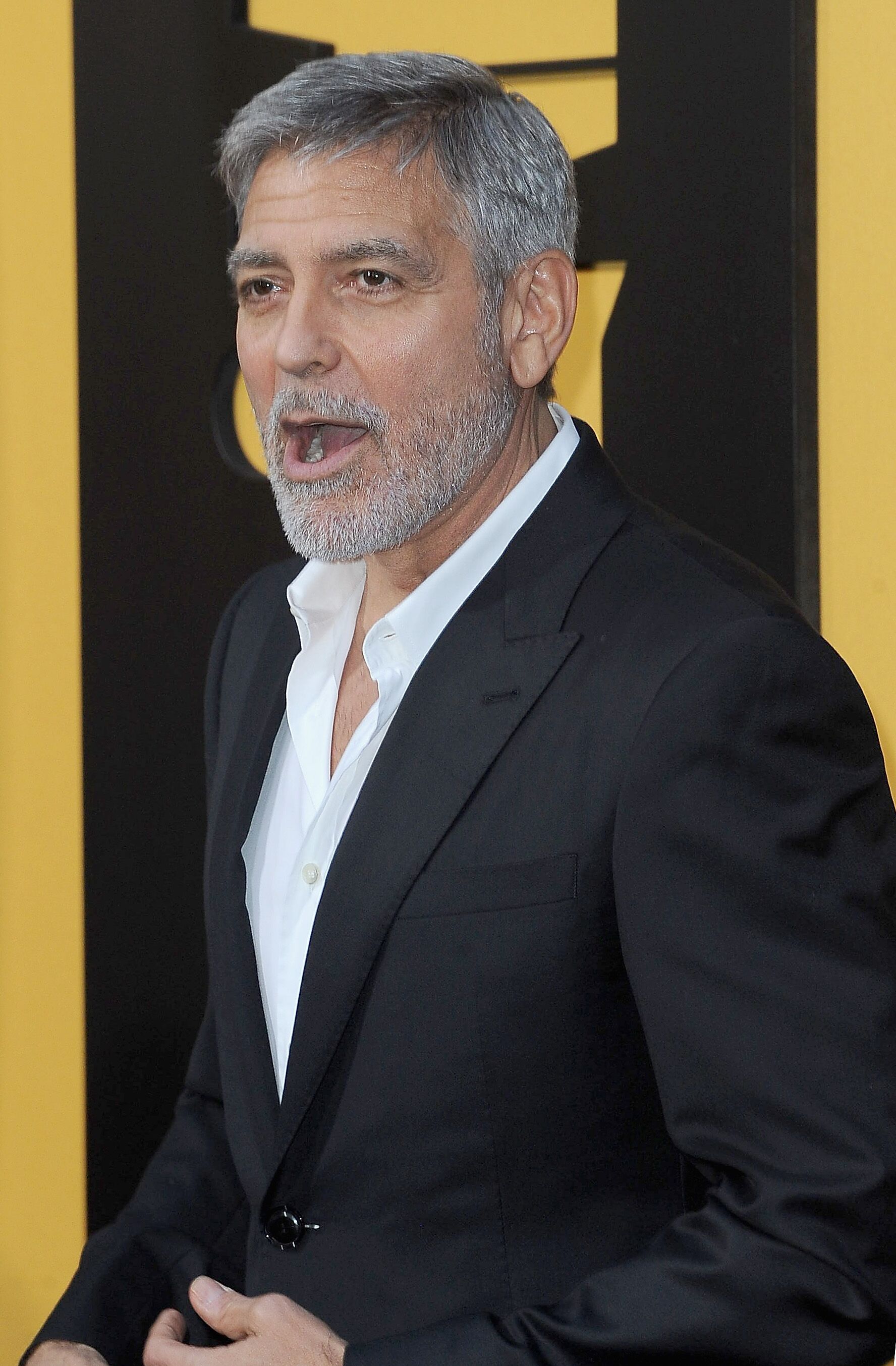 ---
According to Mr. Clooney, Crowe was the one who picked a fight. For some reason he called Clooney, Harrison Ford and Robert De Niro sellouts! "He really went after me. And so I sent him a note going, 'Dude, the only people who succeed when two famous people are fighting is People magazine. What [...] is wrong with you?'"
But like most actors' conflicts in Hollywood this one ended quickly and gently. And an uncertain peace appeared to be established after Crowe sent over his poetry, plus a CD of his own music.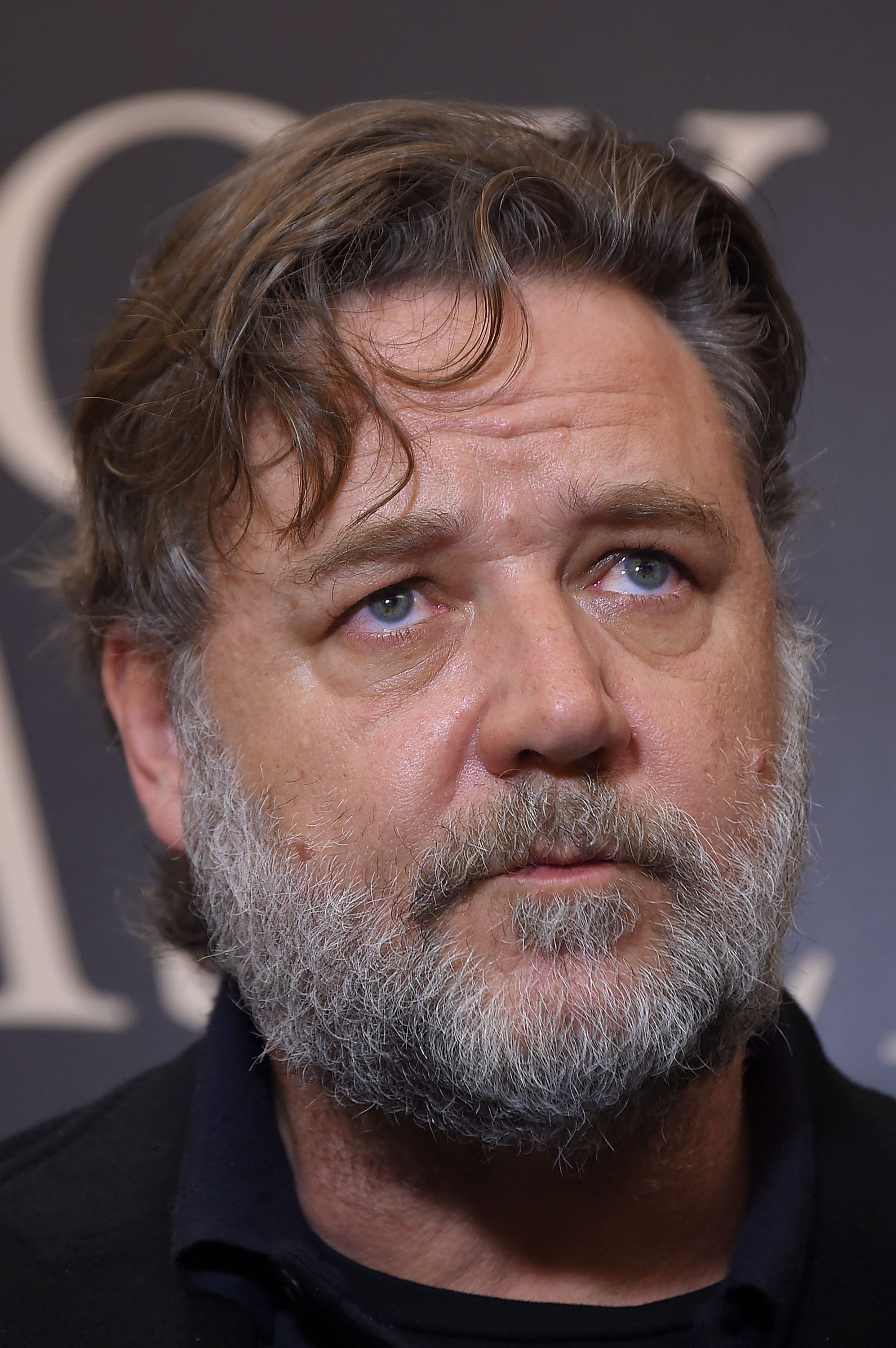 ---
Clooney also criticised DiCaprio because of the people surrounding him. Leonardo's entourage became a little notorious in the mid-90s and Clooney clearly did not approve of that: "How important it is to have someone in your life to tell you what's what. I'm not sure if Leo has someone like that."
Clooney also told Esquire about basketball game played between their mutual set of friends. He described the behavior of Leo's friends as inappropriate and rude. And added that they couldn't play at all.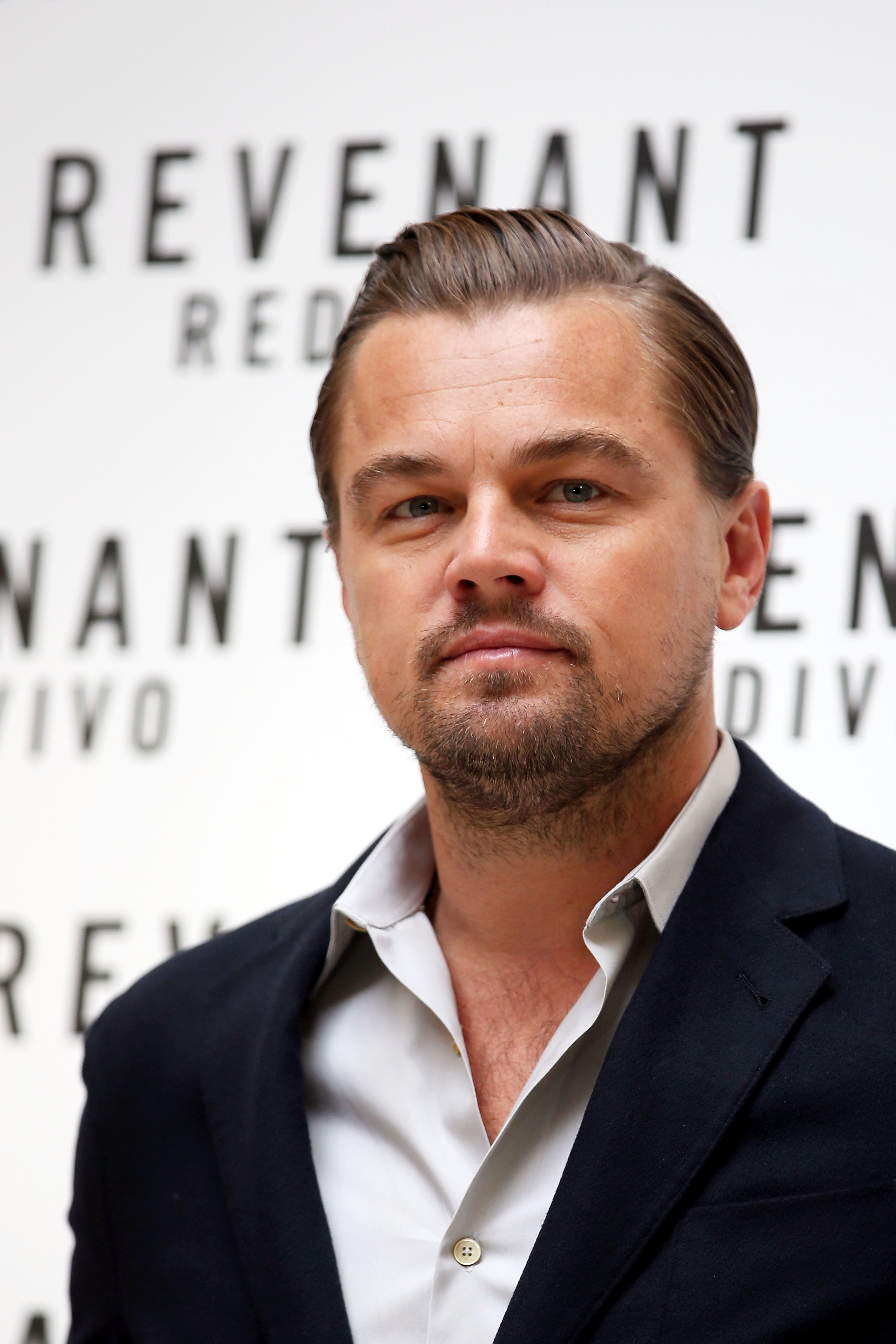 ---
But Clooney can be nice too. He has expressed his admiration for Brad Pitt several times, even admitting that Pitt is the biggest star in the world.
"He's bigger than me, bigger than DiCaprio. And I really admire how he deals with that. It's not easy for him being the biggest star in the world"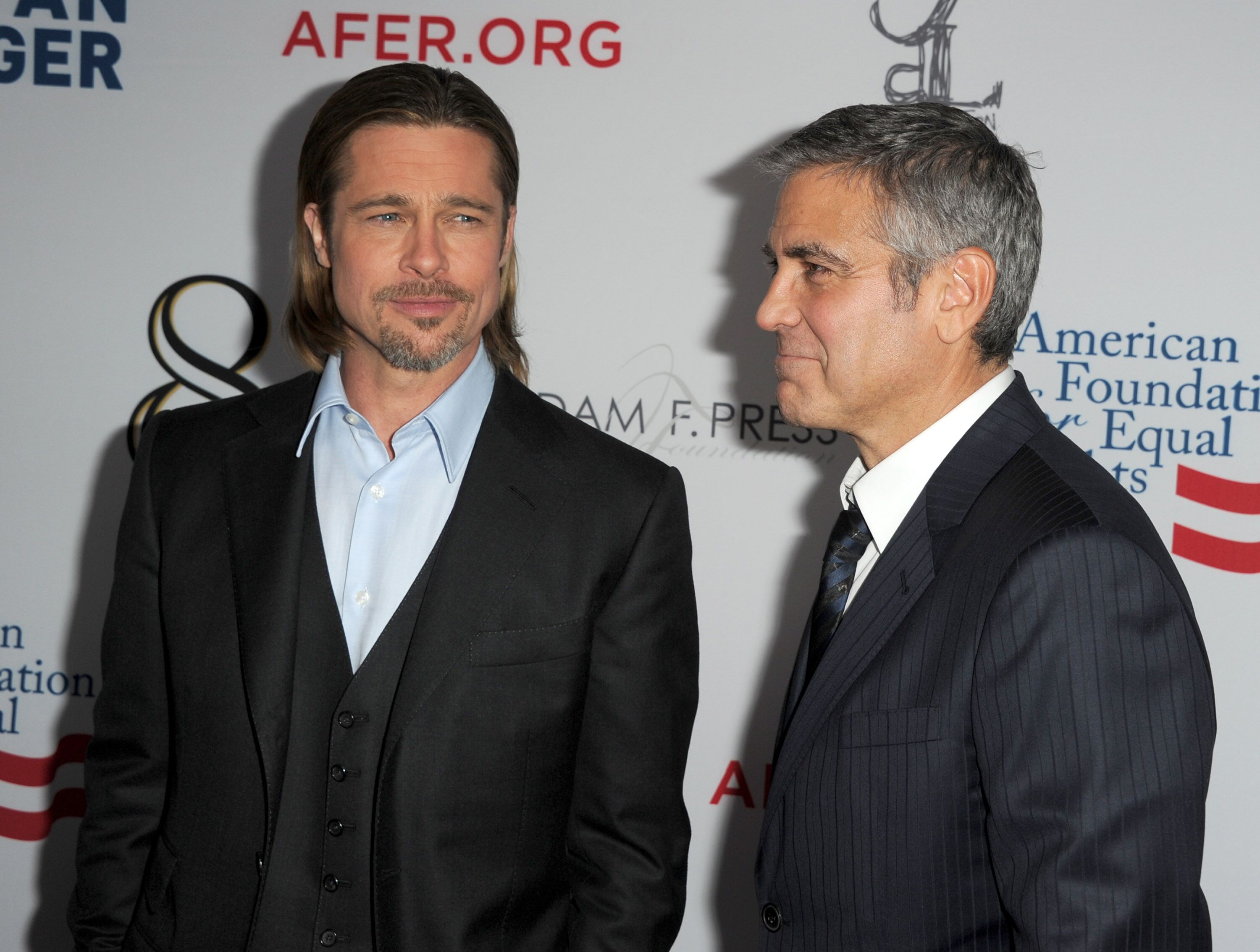 In case you wondered why this list is male only, we have some other stories of celeb' feuds, including Jennifer Lopez and Mariah Carey, Bette Davis and Joan Crawford, Tyra Banks and Naomi Campbell, Taylor Swift and Kanye West.