Veronica Mars Cast: Life after the Show
Weren't you sad that Veronica Mars was over? Since we don't get any new episodes, all that's left for us to do is rewatch the old ones and read about the show's awesome cast. Why has Teddy Dunn quit acting? What do Kristen Bell and Ryan Hansen have in common? Read our article till the end and find out why Veronica Mars was closed. Learn everything about what happened to the actors of the popular TV show!
Percy Daggs III as Wallace Fennel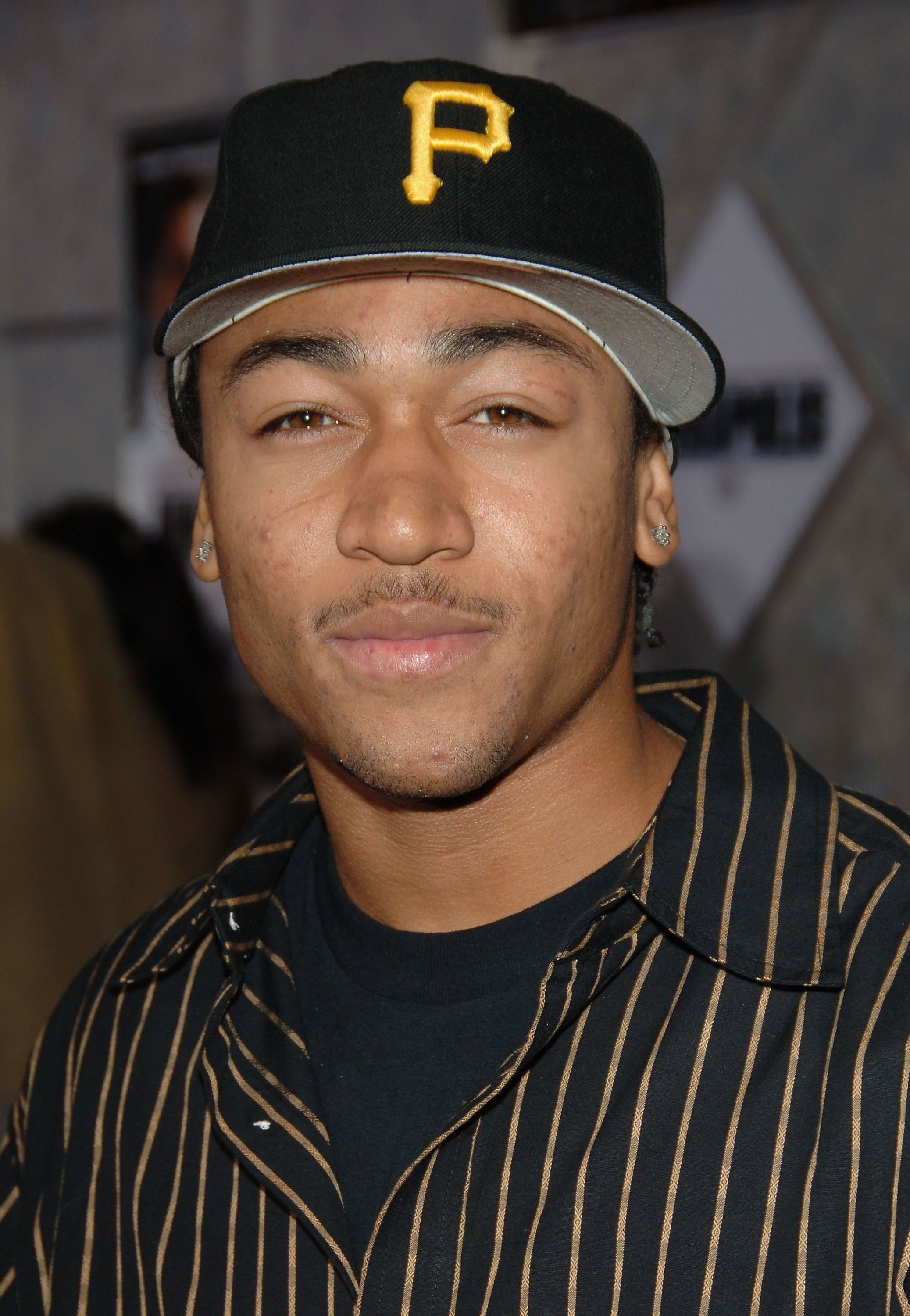 ---
Do you remember Wallace, who always supported Veronica? She wouldn't have been able to do half the things she did without him, right?
Despite the fact that the series has brought the actors fame and success, after Veronica Mars, Percy Daggs III, who portrayed Wallace, has only landed episodic roles. He acted in The New Adventures of Peter and Wendy and had a small part on iZombie and Undone. 
---
The actor is happily married to the actress Jontille Gerard and he's raising children with her. The couple constantly posts cute pictures of themselves together, and on Father's Day, Jontile made a sweet post for Percy on her Instagram.
"I am so grateful for the wonderful children and life I am sharing with you. To many more Father's Days to come! I love you Percy Daggs!" she wrote.
So sweet, right??
Ryan Hansen as Dick Casablancas
---
Despite the fact that Dick Casablancas and Veronica Mars were enemies on the show, it's different in real life. Ryan Hansen and Kristen Bell often go out to different events and spend time together. They even lived together in Kristen's house for some time!
No, it's not what you are thinking! At the time, Ryan was already married to Amy Russel and they both lived at Kristen's. The temporary living arrangement worked so well that it turned into a two-year cohabitation. Ryan and Amy only moved out after their first baby had been born.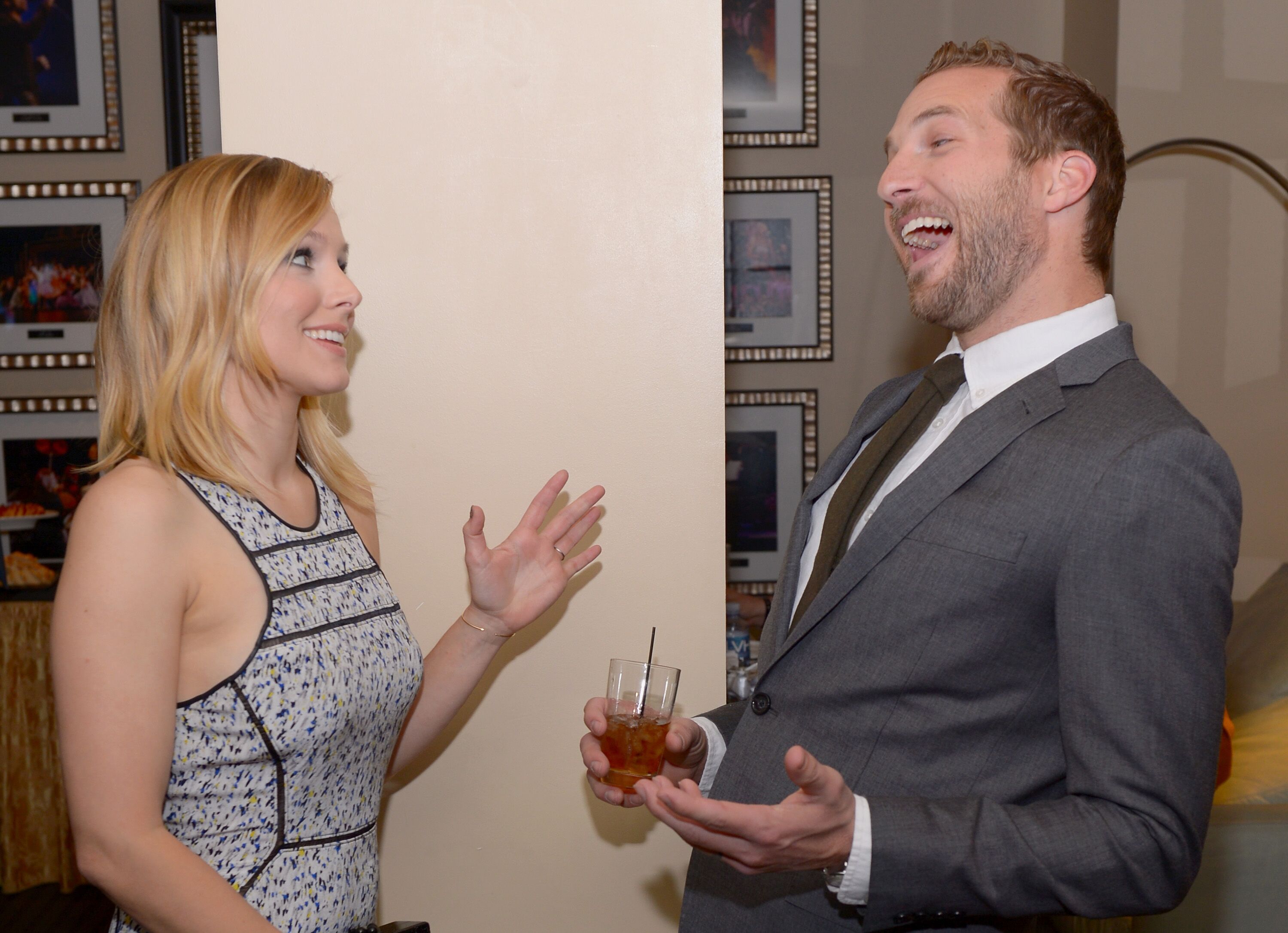 ---
In an interview with Cosmopolitan in 2009, Kristen revealed that she has a wonderful relationship with Ryan and Amy.
"They're my best friends," says Kristen. "Yes, Ryan and Amy are married. But it isn't weird!"
Kristen is not the only one who was charmed by Ryan because how can you not love the guy who created the show Play It Again, Dick?? It was a humorous show where Hansen tried to create a spinoff of Veronica Mars focused on Dick Casablancas.
---
Besides that, Hansen has been a regular on different TV shows including Friends with Benefits, Bad Teacher, 2 Broke Girls, and Bad Judge. He's also been in a few films, such as Central Intelligence and G.I. Joe: Retaliation. What's more, he's got a number of episodic roles on TV shows and has also launched his own show on YouTube Premium, called Ryan Hansen Solves Crimes on Television.
Tina Majorino as Cindy "Mac" Mackenzie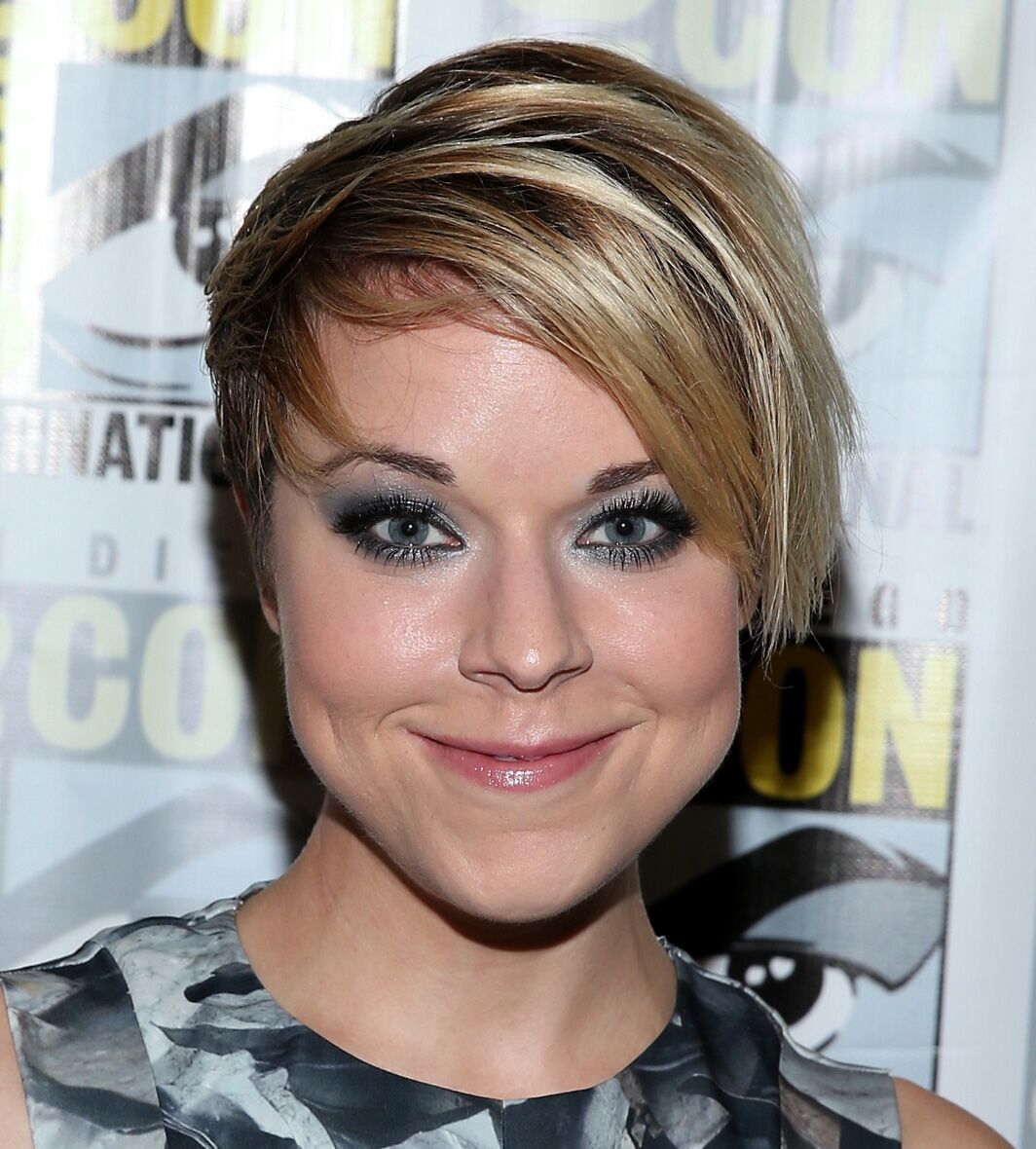 ---
Mac was one of those characters loved by everyone! The actress became famous well before the series, having portrayed Enola in the cult movie Waterworld and Deb in Napoleon Dynamite It's no surprise that after Veronica Mars ended, her career kept growing steadily, and now the audience mostly knows her for her role on Grey's Anatomy, where she portrayed Dr. Heather Brooks.  She's also appeared in True Blood, crime drama Legends, and many other TV shows. 
---
During the San Diego Comic-Con, Tina, when compared to the role in the show Legends, admitted that she loves her character from Veronica Mars:
"I love Mac the character so much because she's very rebellious but fully herself and her true nature is just to go against the grain and do what she has to do and stand up for her friends and cause trouble sometimes."
In real life, she is very supportive and optimistic, too. But she's also very private, so we have no idea what's going on in her personal life. 
Jason Dohring as Logan Echolls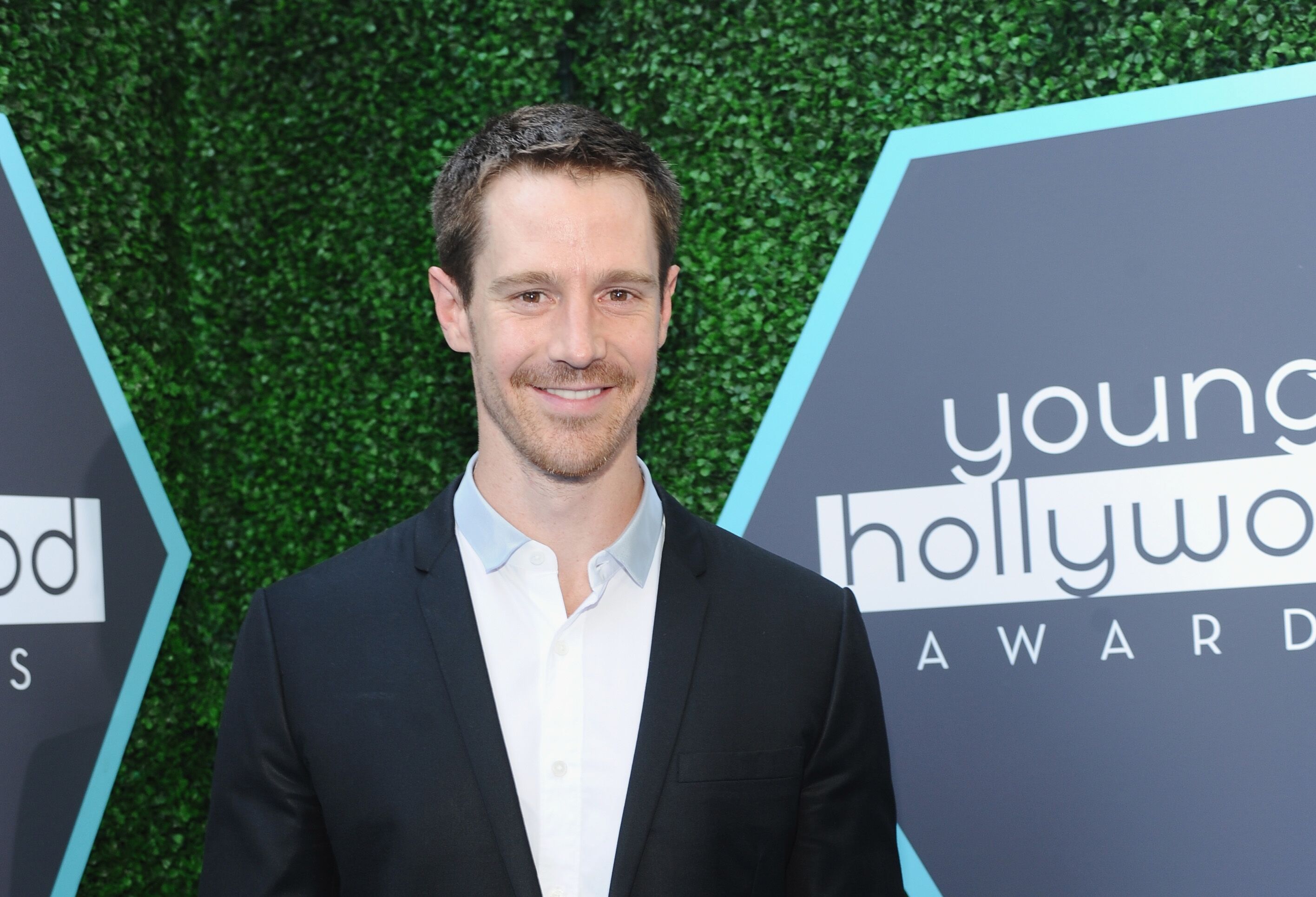 ---
Could you even picture the world of Veronica Mars without Logan? Jason Dohring, who played this character, continued to act after his time on Veronica Mars. He played a vampire named Josef in the short-lived show Moonlight. He also has made appearances on Supernatural, CSI: Crime Scene Investigation, Party Down, The Originals, as well as on iZombie.
In real life, Jason Dohring is a family man. He started dating Lauren Kutner in early 2004 and married her on 7th July 2004.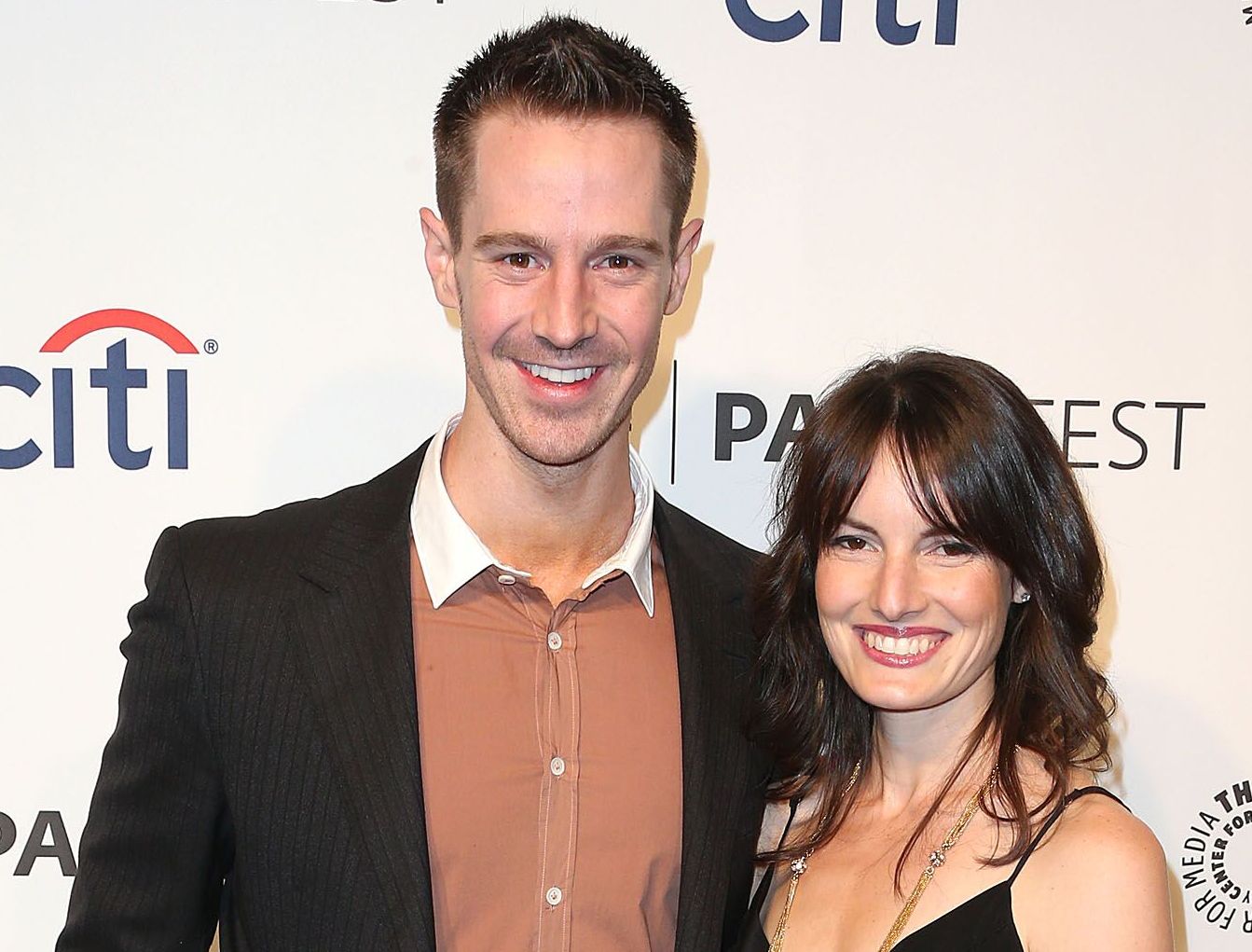 ---
Before they began dating, Jason and she had been friends and they managed to learn a lot about each other, so it's no surprise they didn't take long to decide on moving forward. Talking about his wife, Jason said:
"She's so cool! She's about 5'1″, a [laughs] small person. I don't know, man — we're just really good friends. She's actually a painter, and she's very good. I don't even have to PR her because her work is just so good. It speaks for itself."
Cute, huh?
Francis Capra as Eli "Weevil" Navarro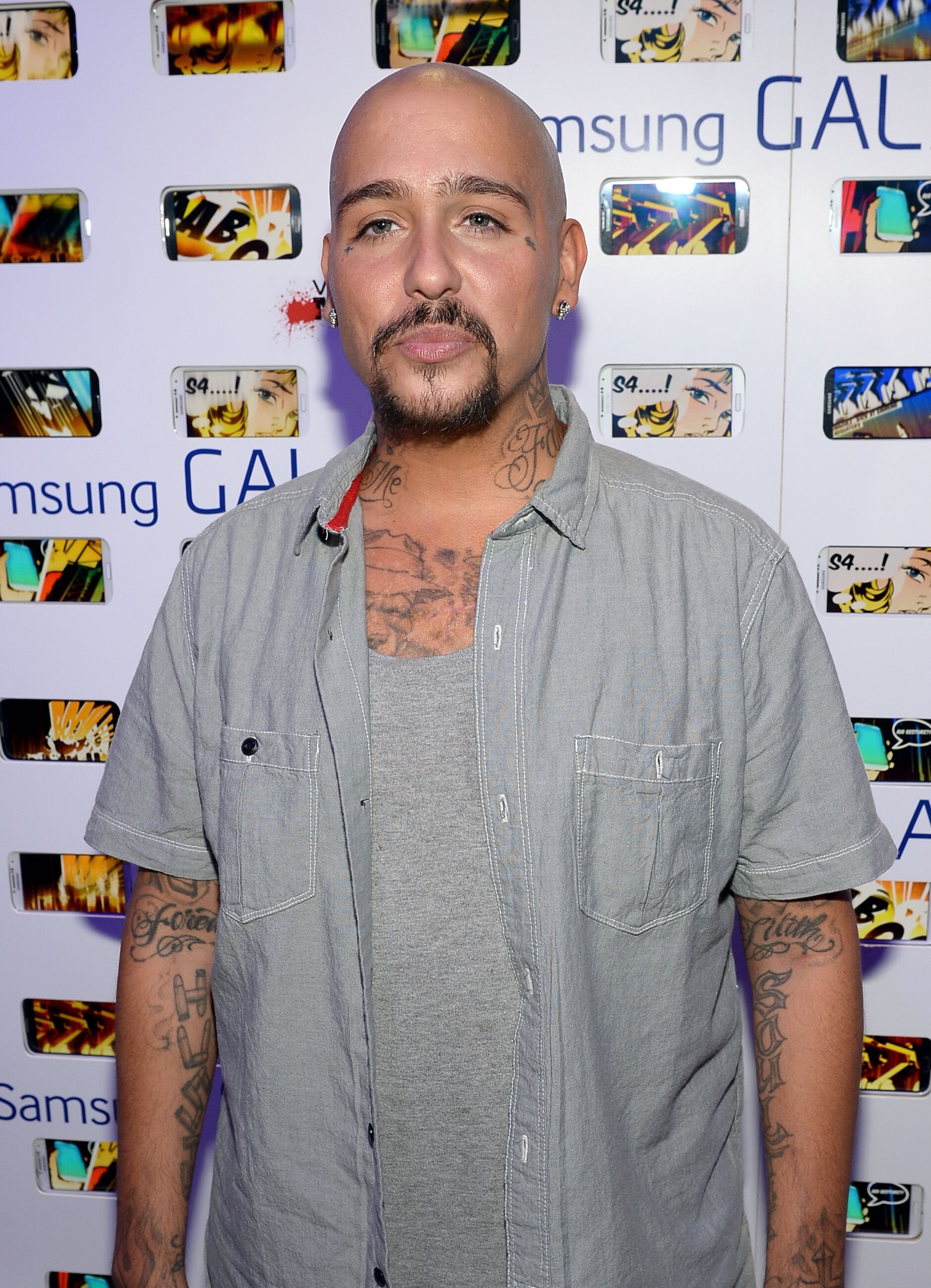 ---
After the show ended, Francis practically disappeared, having only played a few episodic roles. During his time on Veronica Mars, Capra had short roles on Blue Bloods, The Strain, and many other shows. Before the 4th season of Veronica Mars, Francis had starred in 3 episodes of iZombie. Have you seen him in any of these shows?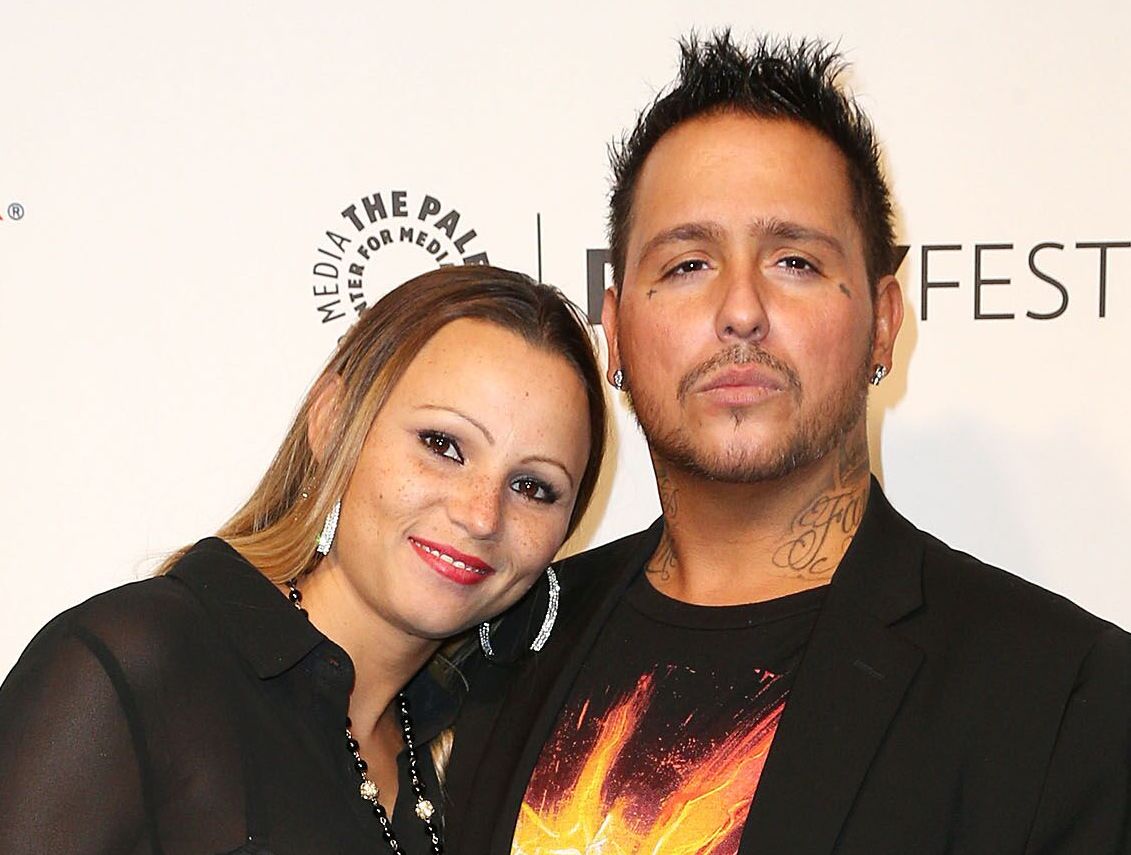 Capra had some struggles growing up: his dad was sentenced for a long time and passed in 2003, a year before Veronica Mars premiered.
Francis married Nora Capra. She's an all-around great wife and manager. Interestingly, the actor promises a major label backed rap album if we get two more seasons of Veronica Mars! Oh, we would like to listen to Francis rapping!
Teddy Dunn as Duncan Kane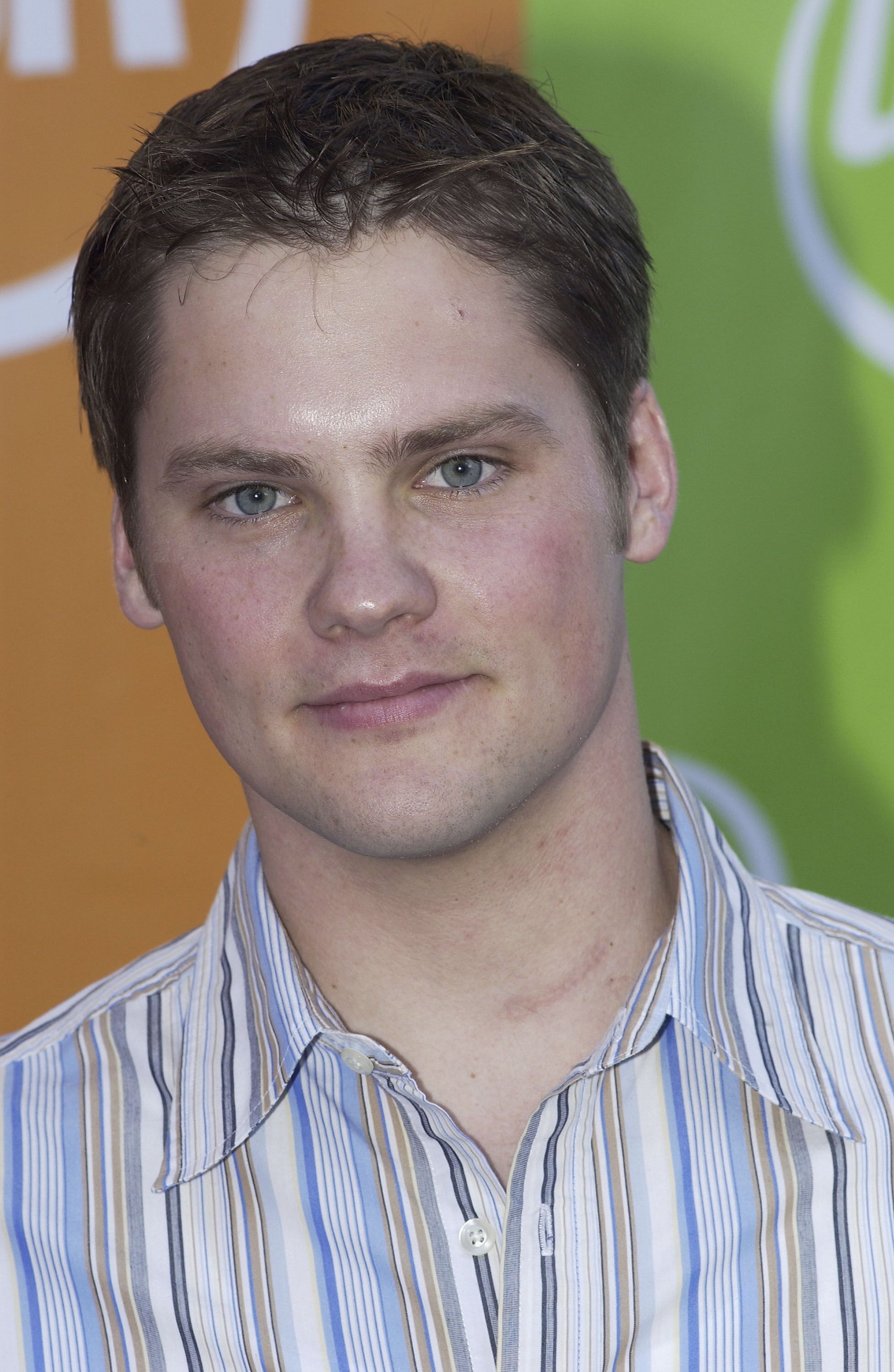 ---
Do you remember how Duncan suddenly left Veronica Mars in the middle of season 2? And all that happened at the very same time that the audience finally started liking Veronica's first love
But actually, it was no coincidence, as the showrunner Rob Thomas and Teddy Dunn had a talk before the start of season 2. Thomas had told Dunn he was going to write him off the show. The showrunner felt that the love triangle between Duncan, Veronica, and Logan had run out, and the show needed a little refreshment, and Veronica needed new guys.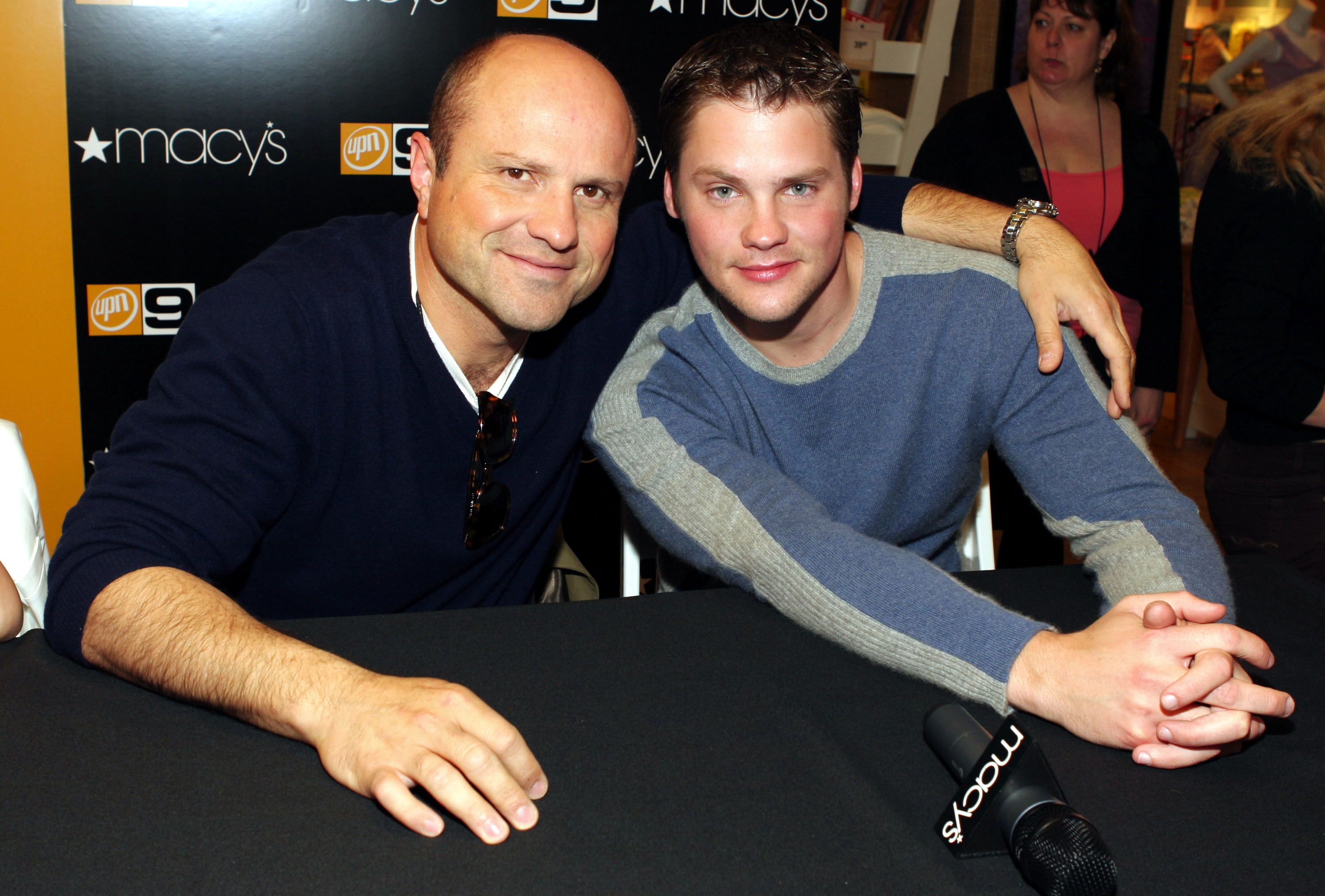 ---
It's surprising how Teddy Dunn wasn't even upset that he was fired from his job. By that time, Duncan had already gravitated so far away from what was initially pitched to him that it "was actually a decision" for him whether to return at all. And by letting Duncan put a hit out on Aaron Echolls, Duncan was able to finally earn some fan sympathy before saying goodbye, much to Dunn's enjoyment.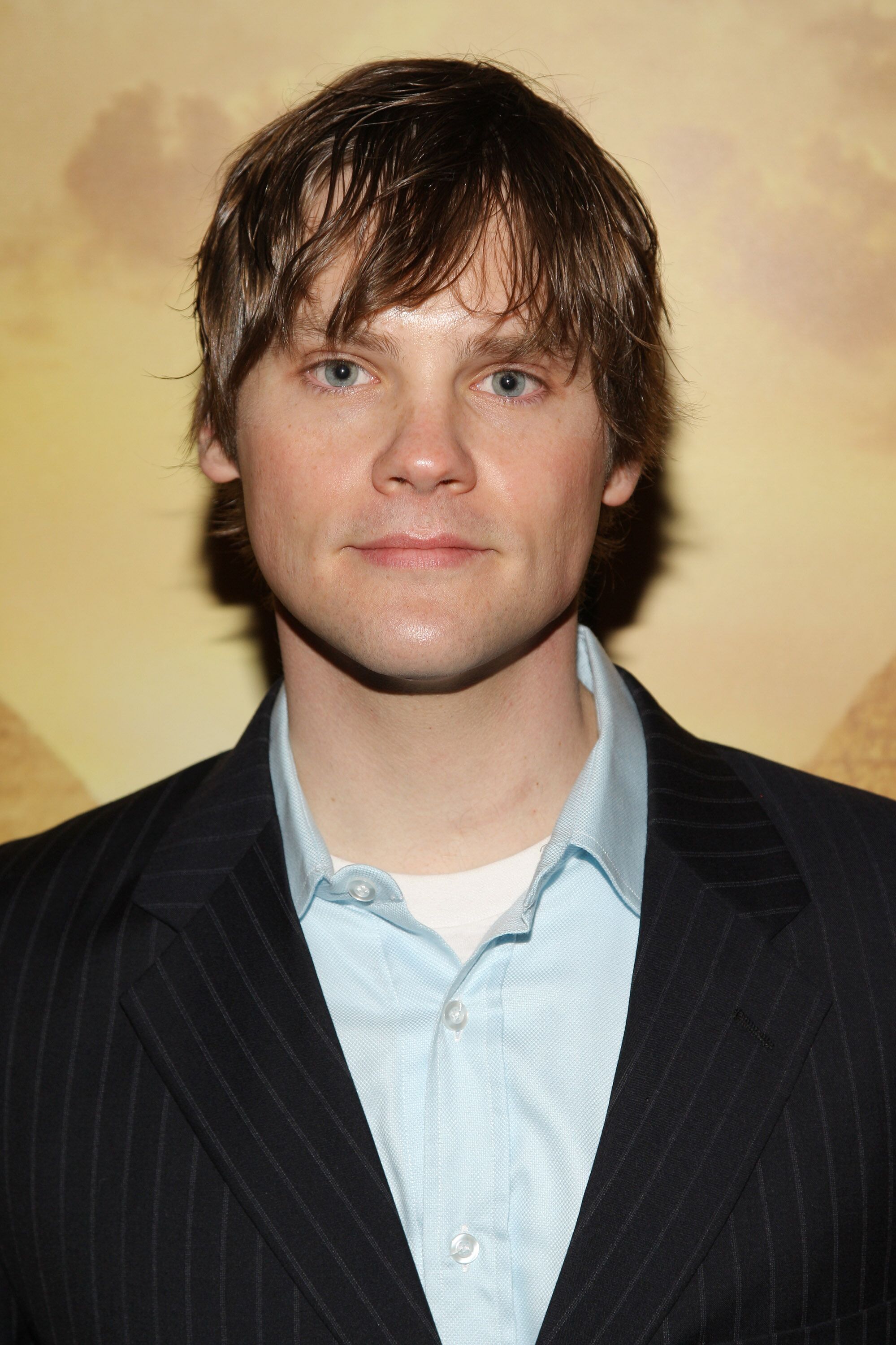 "I think Rob's goal was to leave the character on a high note. I certainly think he did so in a heroic way," Dunn says.
After that, Teddy's career practically came to an end. Dunn's only credits include Jumper, guest spots on CSI: NY and Grey's Anatomy, and two films lacking notable recognition. But the decision to quit his acting career was made long before he starred in his last movie, A Good Funeral.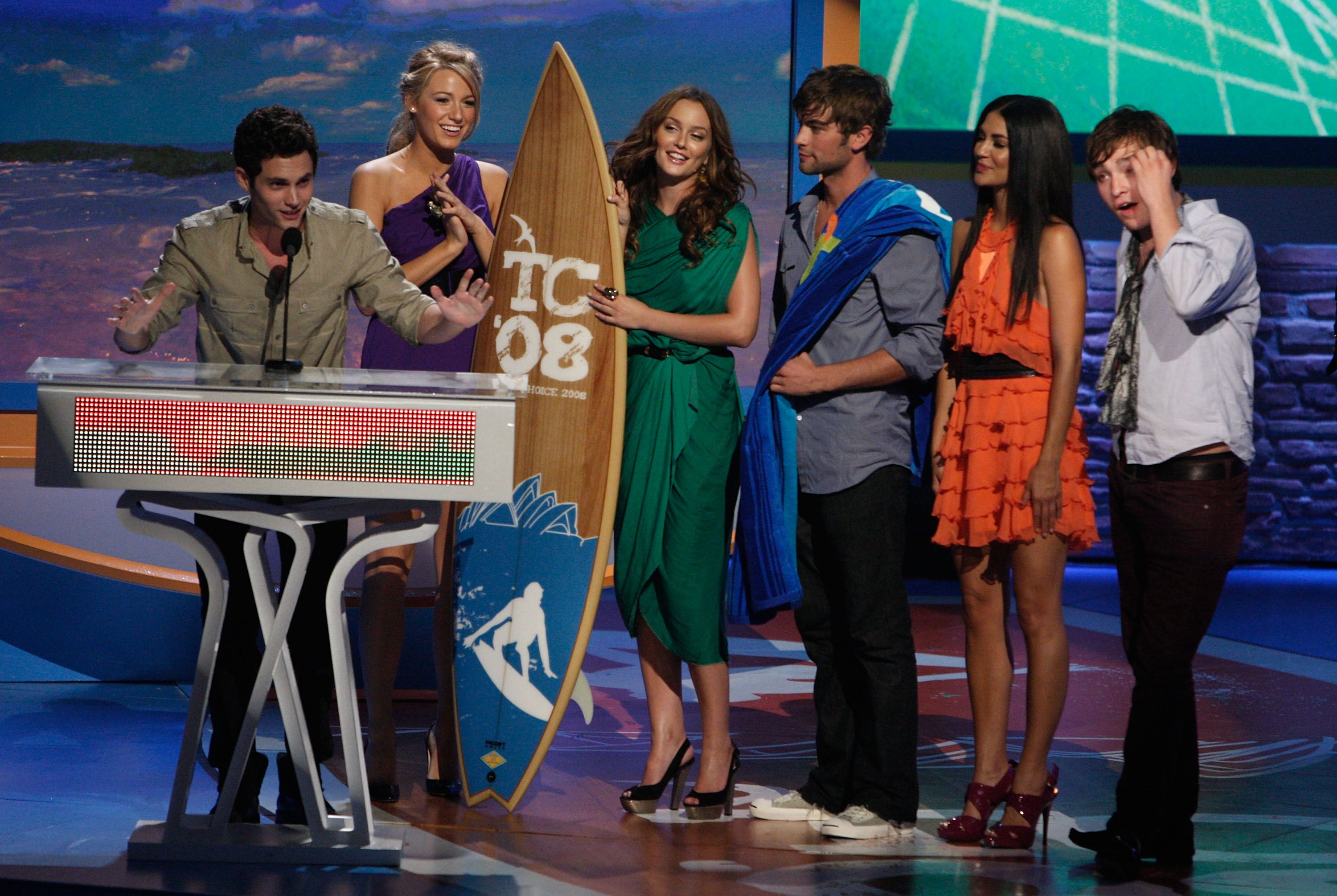 "[Veronica Mars] was a very eye-opening experience in the business side of it," Dunn says. "I had always pursued it as an art form, as wanting to tell great stories to the world... And everything I did became more and more of a business calculation."
Dunn eventually decided to go back to school and in 2013, he graduated from Boston College with a law doctorate. He's now working as an associate at a New York City law firm and intends to stay as far away from entertainment law as he can.
Kyle Gallner as Cassidy "Beaver" Casablancas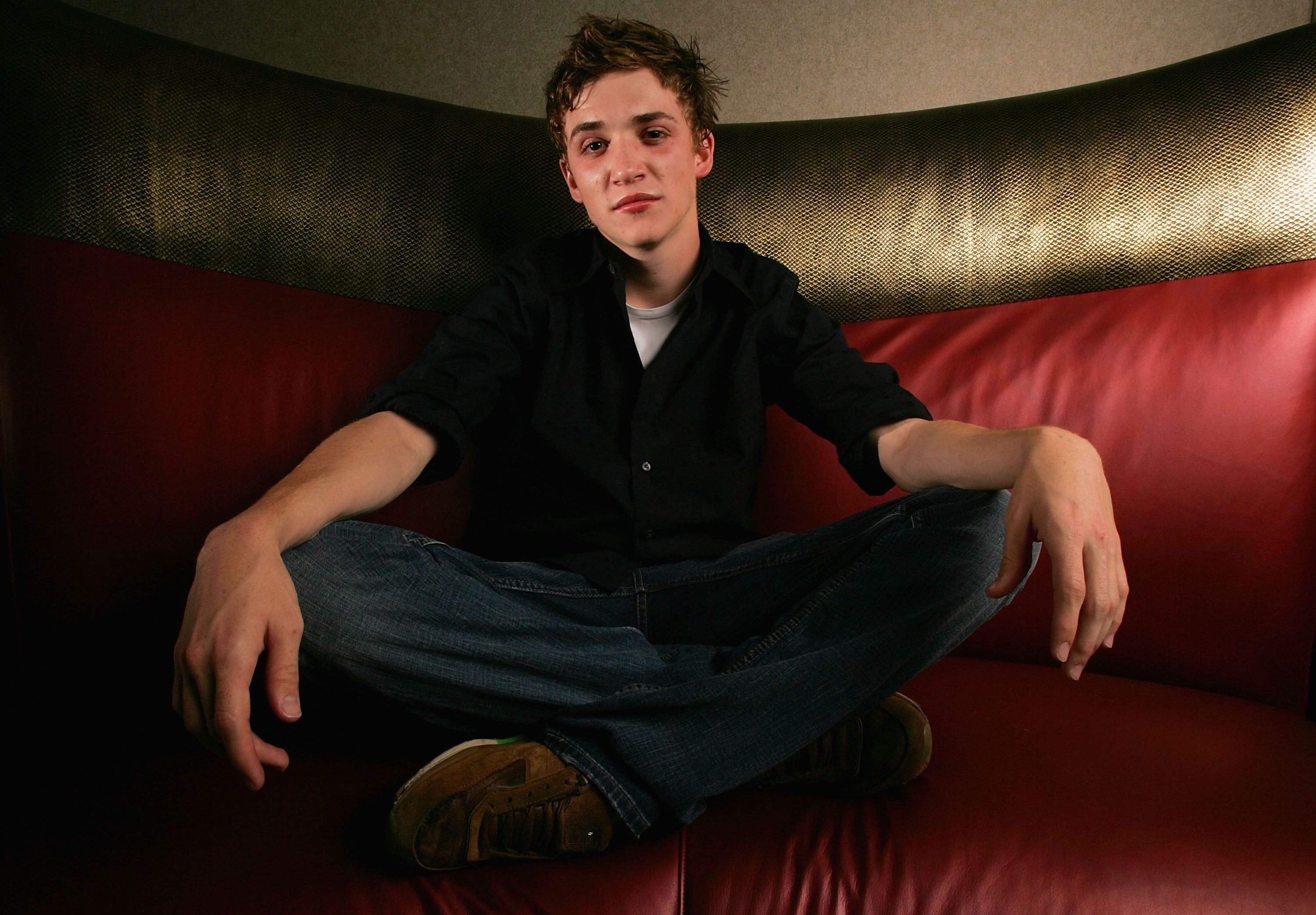 ---
We all remember what kind of person Beaver was and how sadly this character's story ended. Fortunately, things go much better for the actor Kyle Gallner.
His career has been really good lately. After Veronica Mars was over, Kyle started starring in many episodic roles in well-known TV shows. He appeared in many movies, such as Beautiful Creatures, American Sniper, and Dear White People.
---
One of his recent roles was Hasil on Outsiders, where his physical appearance is very different from Beaver's during his Veronica Mars days.
Kyle's personal life is going great, too. In 2015, the actor married his girlfriend and the mother of their two children, Tara Ferguson.
"I married my best friend yesterday," he wrote on Instagram. "It was such an amazing day. I love this woman!"
We are happy for you, Kyle!
Enrico Colantoni as Keith Mars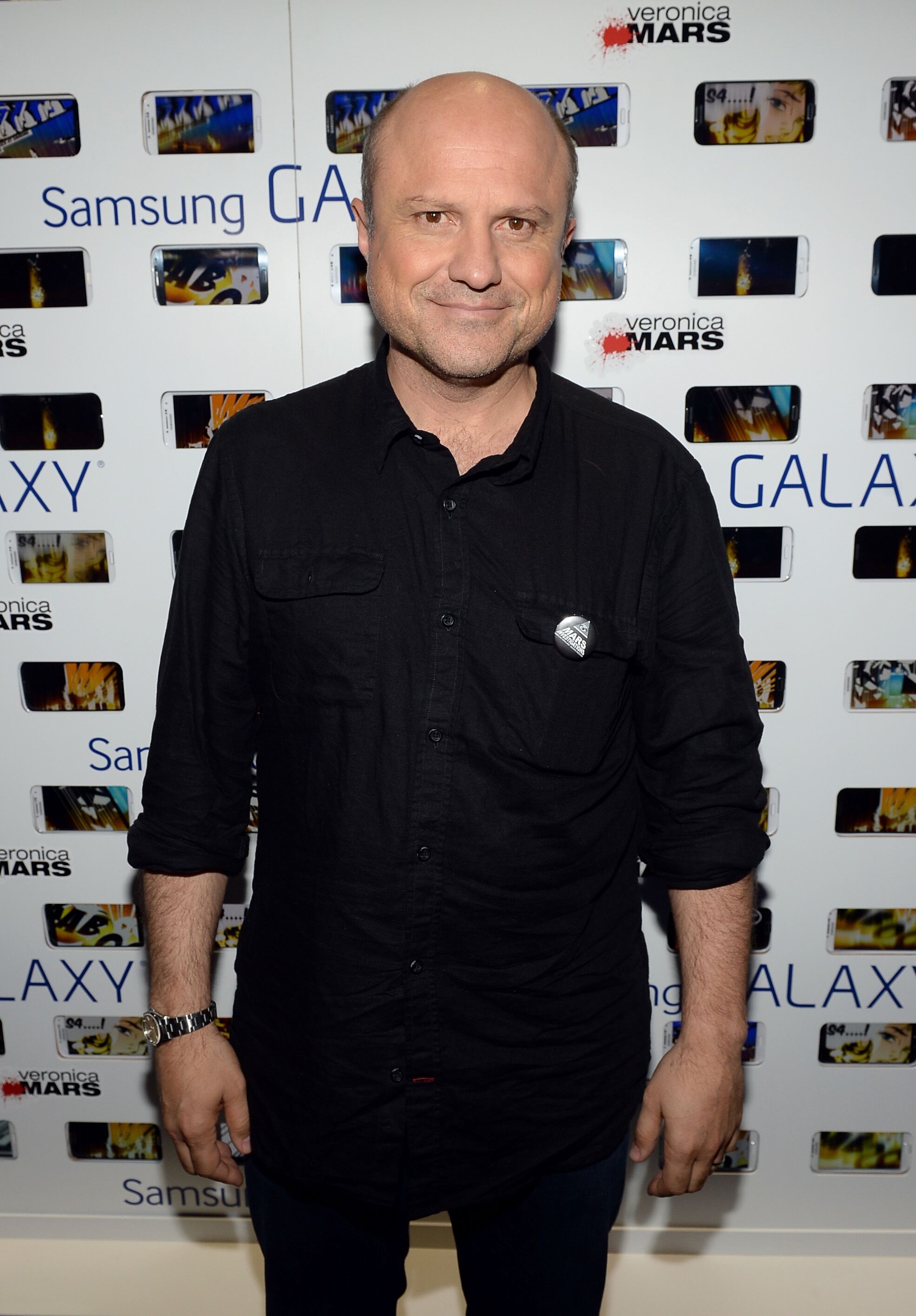 ---
Even before portraying the ideal father on the show, Enrico Colantoni was quite a famous actor. Since his time on Veronica Mars, Colantoni continued his career. He has played in Flashpoint, The Kennedys, Remedy, Person of Interest, Bad Blood and many other movies.
Interestingly, Enrico's relationship with Kristen is somewhat like their characters' father-daughter relationship in the show.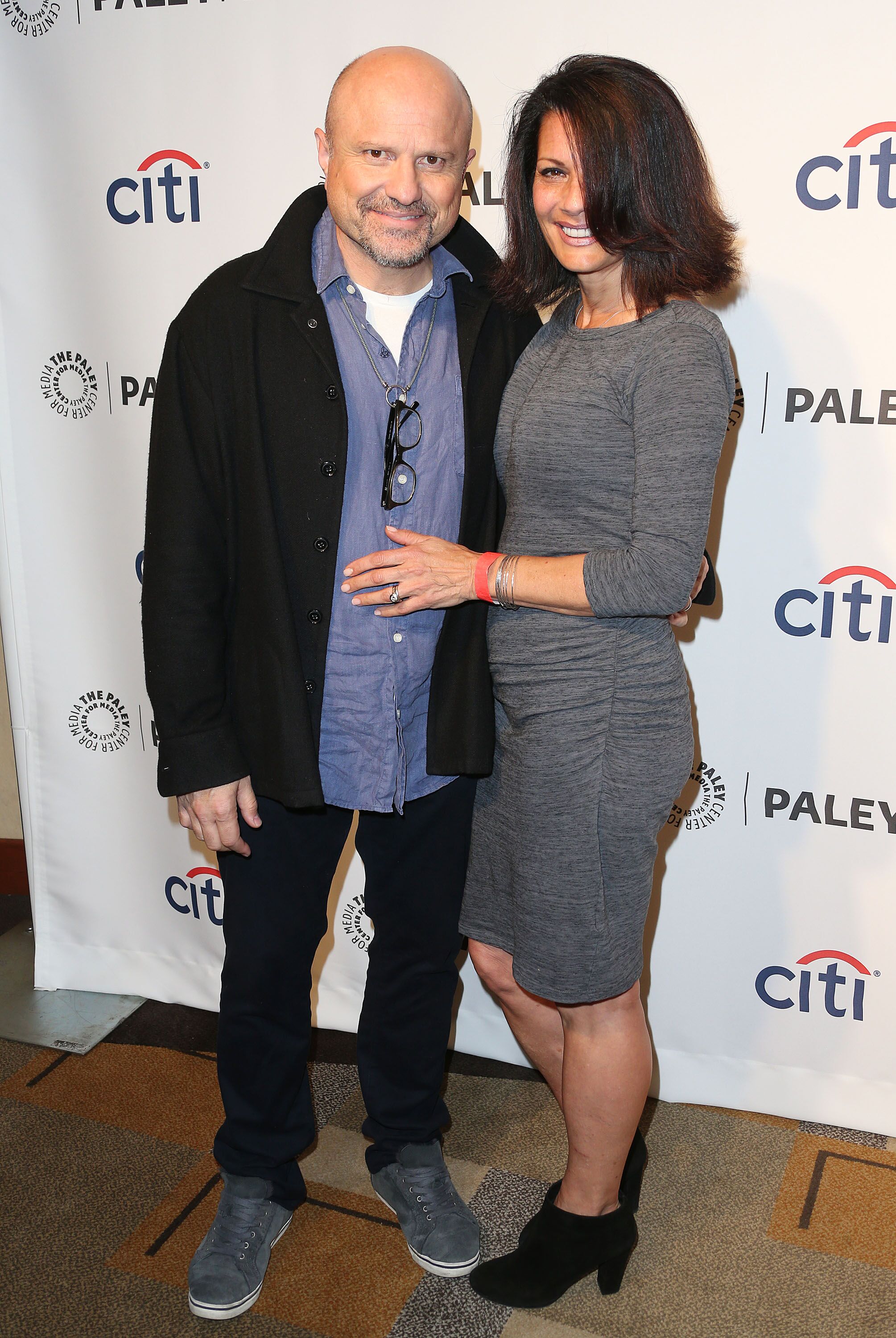 ---
Colantoni said:
"You know what, off-screen I'm probably the biggest kid around. So it's hard for me to look at her, who is a mom and is married and is so successful and sort of want to protect her in any way."
In 2011, the actor married Rosanna Francioni and tweeted about that: "Rosanna and I got married on 11/11/11. Hugh Dillon and his wife were the witnesses. It was quiet and beautiful. Party TBD." Thank you for sharing the news!
Kristen Bell as Veronica Mars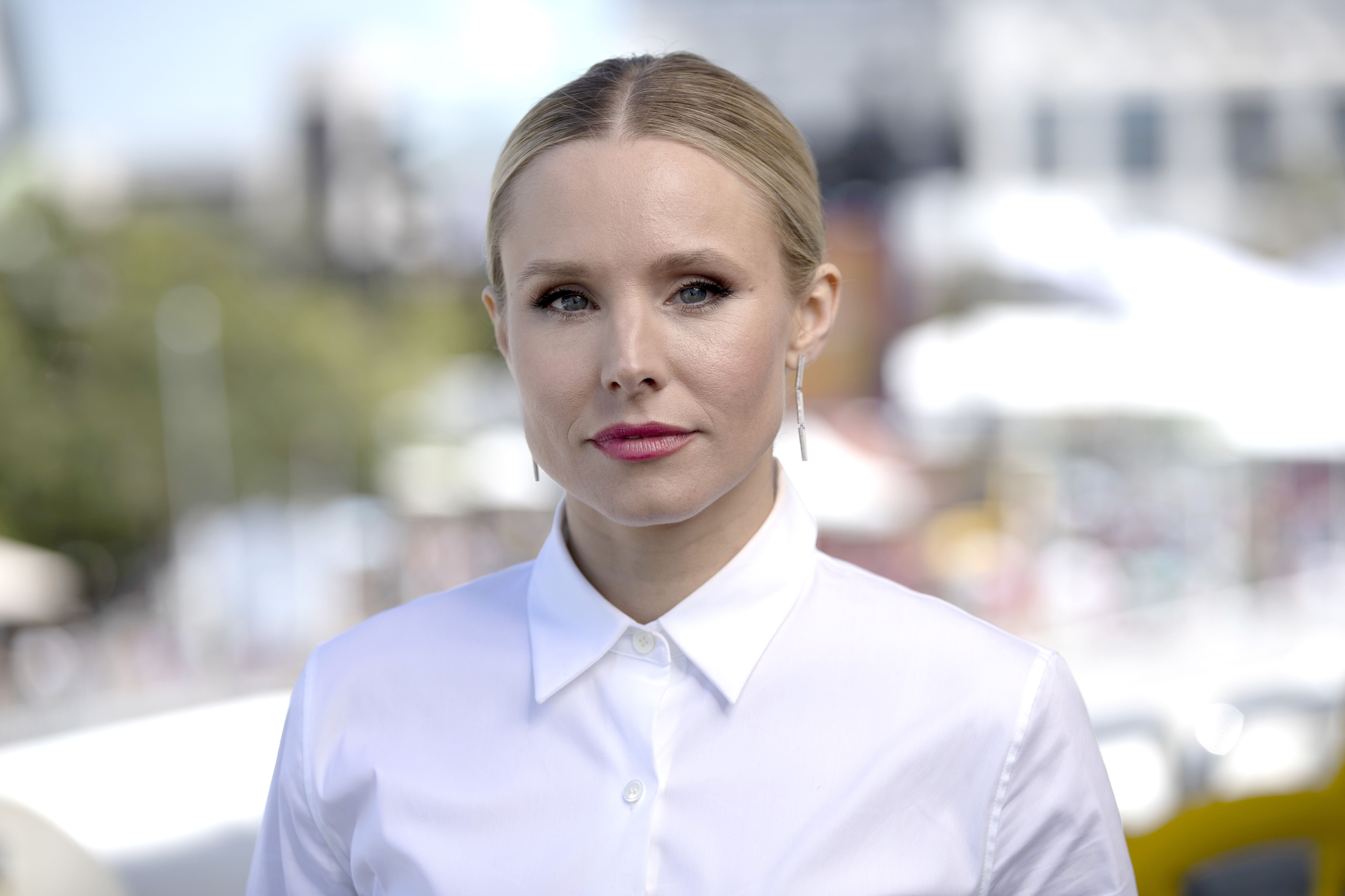 ---
The most successful star from the show and the lead actress, Kristen Bell has since made a name for herself in Hollywood. She's won the hearts of millions of fans with her recognizable roles in shows like Gossip Girl, House of Lies, and The Good Place. Kristen also lends her voice to everyone's favorite Princess Anna in the Disney cartoon Frozen!
But Kirsten is not only known for her outstanding career but also for her happy marriage with Dax Shepard.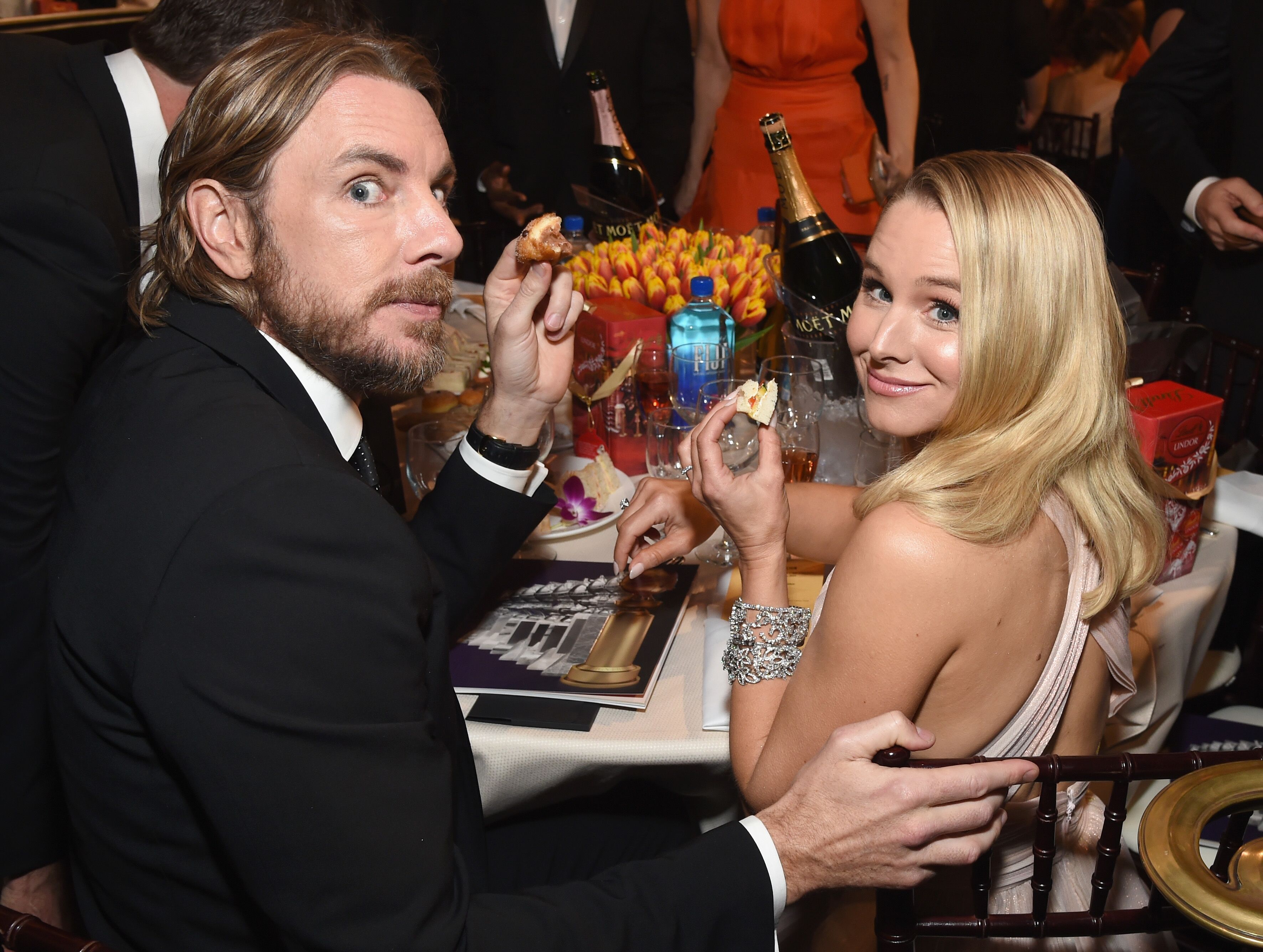 ---
Kristen Bell and Dax Shepard define #CoupleGoals, but they admit that during their 12 years together they have had their ups and downs. Shepard told PEOPLE:
"We definitely had to work really hard at being a couple because we're both incredibly, painfully stubborn, and we're pretty much opposites"
After crossing paths briefly at a dinner party in 2007, the couple met again weeks later at a hockey game where "the sparks were flying," Dax says.
---
Despite the chemistry between the partners, their road to marriage was not an easy one. Not quite ready to settle down at the time, Shepard broke up with Bell months into their relationship. But just a few days later, the stars got back together after Shepard changed his mind. That was quick!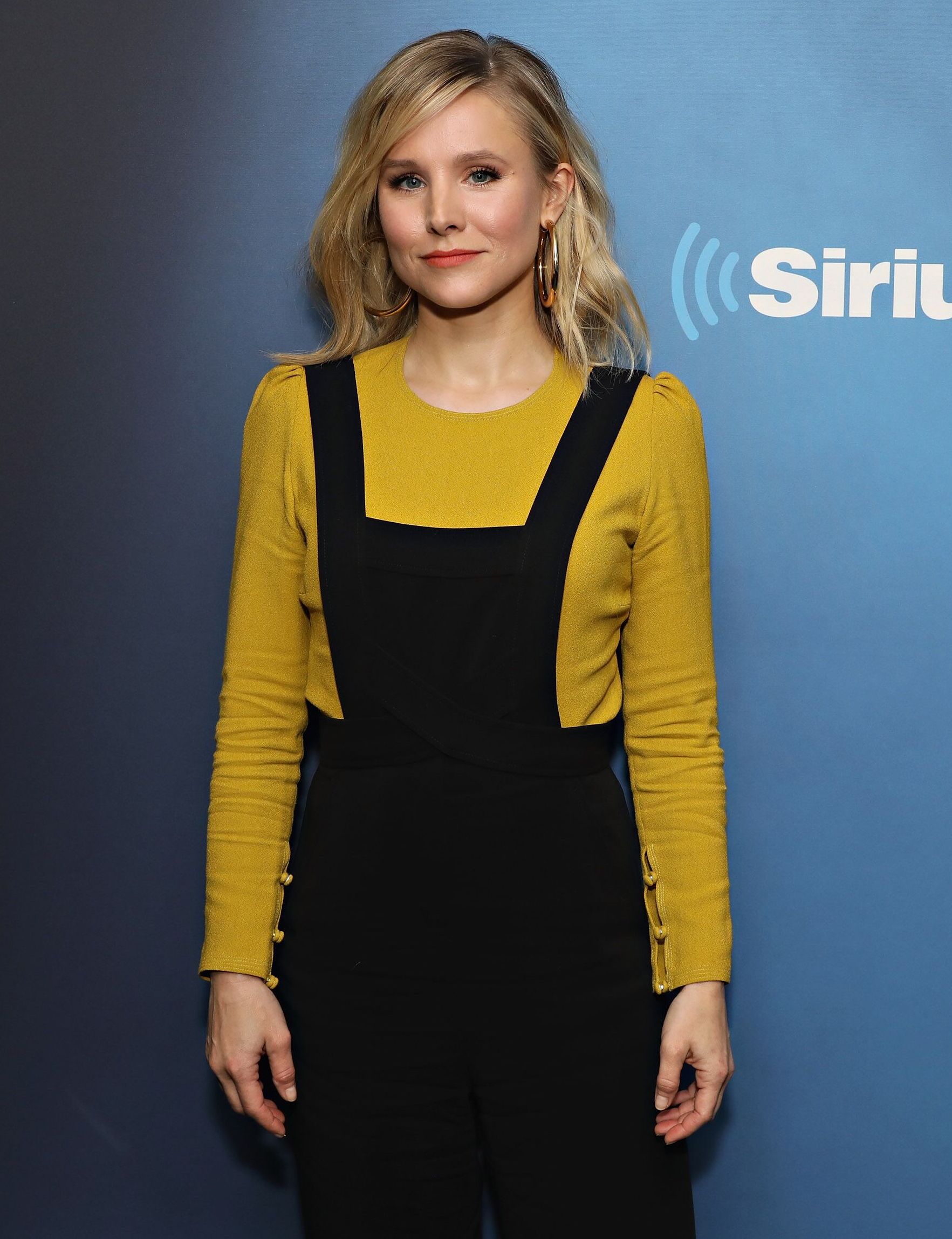 "I was like, 'That's the best personality I've ever seen on a woman. I need to be around it," Shepard recalls. "I want to be around it when I'm 80, but how?"
Dax didn't believe in marriage and Kristen had to get over the fact that she'd never be married in a traditional way. But after Dax saw how important marriage was to her, he proposed, and now they're husband and wife. Their fans are very happy for them. 
Why Was Veronica Mars Put to an End?
---
And we proceed to our final (and, probably the most important) question. Why was Veronica Mars over? Let's start with the fact that the show didn't have the highest ratings. Veronica Mars ranked a dismal #148 out of 156 total shows. It ticked up a bit to #145 in its second season and #138 in its third and final run.
CW entertainment president Dawn Ostroff spoke of it at a TV industry event shortly after the cancellation: "We really tried every single year to bring in more viewers and we just weren't able to crack it."
It's interesting that Veronica Mars was in the same time slot as American Idol, which was at the peak of its popularity back then. Apparently, the channel's directors did not consider that fact.
---
The show did not fit into the formats that CW was actively using back then and the managers might have had no idea what to do with it.
Despite the comparatively low ratings, Veronica Mars became a cult-loved show. Rob Thomas and Kristen Bell were even able to raise $6 million on Kickstarter for the movie which aired in 2014. And in 2019, we finally saw the 4th season of the legendary show on Hulu and, although there is no information about the sequel, we still hope this season won't be the last one!