The 10 Facts Law & Order SVU Top Fans Have Learned
There are hardly any shows that can claim the monumental milestone of having been aired for 20 seasons, but Law & Order SVU has slammed down that gauntlet. As the show gracefully strides into its 21st season, here are some interesting details that even the most dedicated Law & Order fans might not know. 
Are the stories described in Law & Order: Special Victims Unit based on true life events? Why did Taylor Swift call her cat Olivia Benson? How many celebrities made guest appearances on Law & Order: SVU? What are Mariska Hargitay's special talents? Find out all the answers right here. 
---
Law & Order is a spinoff that has a spinoff
One of the longest-running action shows on television, Law & Order: Special Victims Unit is actually a spinoff of the Law & Order series. It has even surpassed the original show in longevity! And SVU's rating is so huge that the showrunners decided to make it's own spinoff that will focus entirely on hate crimes. The release of Law & Order: Hate Crimes has been planned for the beginning of this year, but for the moment it is reported to be postponed.
The stories told in the series are true
---
The truth is that SVU's episodes are inspired by real-life stories, but they don't copy or adapt the reality. Unfortunately, life is sometimes stranger than fiction, so yes, the writers of the Law & Order franchise get their ideas from what is happening around us. It can be an event, a person or just a news headline that becomes the basis of yet another Law&Order story. For example, an episode called 'Blood Brothers' is based on Arnold Schwarzenegger's secret love affair, the episode 'Sick' – on Michael Jackson's case, and 'Bombshell' is based on Anna Nicole Smith's tragic death.
---
Even Chris Brown's infamous incident with his then-girlfriend Rihanna was turned into a story of an upcoming singer who gets into trouble with her boyfriend in 'Funny Valentine' episode. But the versions of such high-profile scandals that go on-screen are usually way different from the real-life cases. Like in a Law & Order episode called 'Murder Book', which exploits OJ Simpson's case – no further suspicious cases actually happened after the OJ's trial.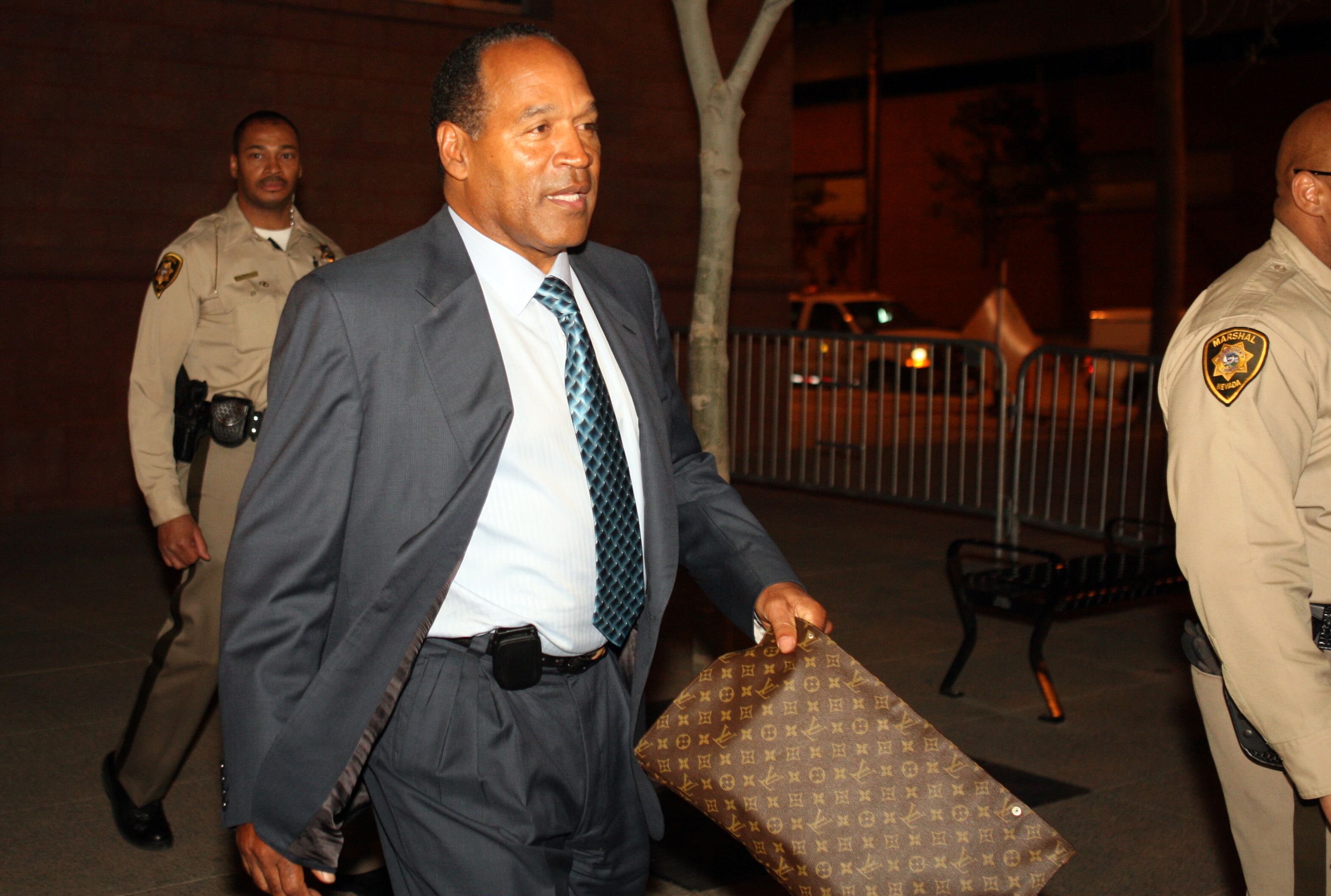 By the way, did you know that the case of OJ Simpson is called the "most publicized" criminal trial in history" (according to USA Today)? It has been depicted or some way used in many other shows, apart from Law & Order, including The Simpsons, Family Guy, It's Always Sunny In Philadelphia and Seinfeld. And let's not forget that the whole first season of 'American Crime Story' TV-series is based on it.
Whose voice is in the opening credits?
Devoted fans of Law & Order: SVU already know that the show was originally called Sex Crimes. But this title did not cover all types of crimes that are investigated by the phenomenal police team, so the show's creator Dick Wolf decided to change it as it was considered a bit off-putting. However, the text in the introductory title sequences remained the same. The actor behind its opening credits voiceover is Steve Zirnkilton, who only appeared in the Law&Order original pilot with a single line of dialogue!
---
And this is the only episode of the show that doesn't have an introduction. Apart from SVU, Zirnkilton has provided narration for other series of the Law & Order franchise, including the short-lived Law&Order: LA. You can also hear his voice in the overwhelmingly successful animated sitcom Family Guy, The Rugrats Movie and the court show Arrest & Trial. So starring in SVU served him well – and he is not the only one!
Celebrity guest stars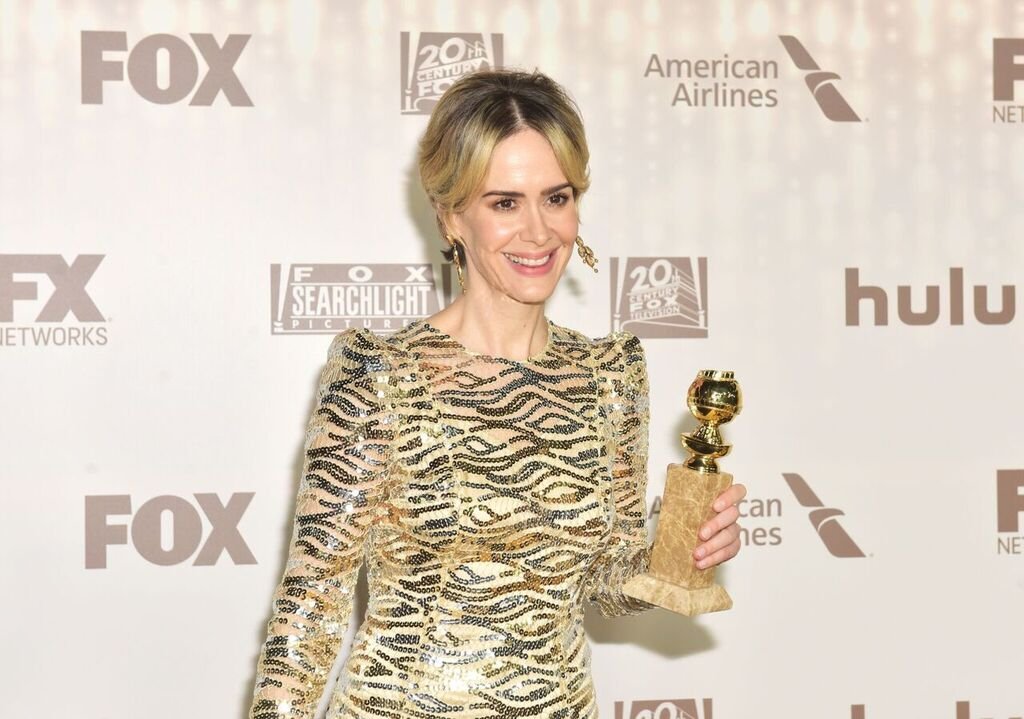 ---
Both Law&Order and Law & Order: Special Victims Unit has become a starting ground for many celebrities. For example, Sarah Paulson's very first screen acting credit appeared to be back in 1994 in the Law&Order series. Later, in 2009 she had a guest role again, but on SVU. Hollywood A-listers - and even award-winning actors! - have been attracted to the show because of the important issues raised in SVU, as well as the unexpected characters they can portray.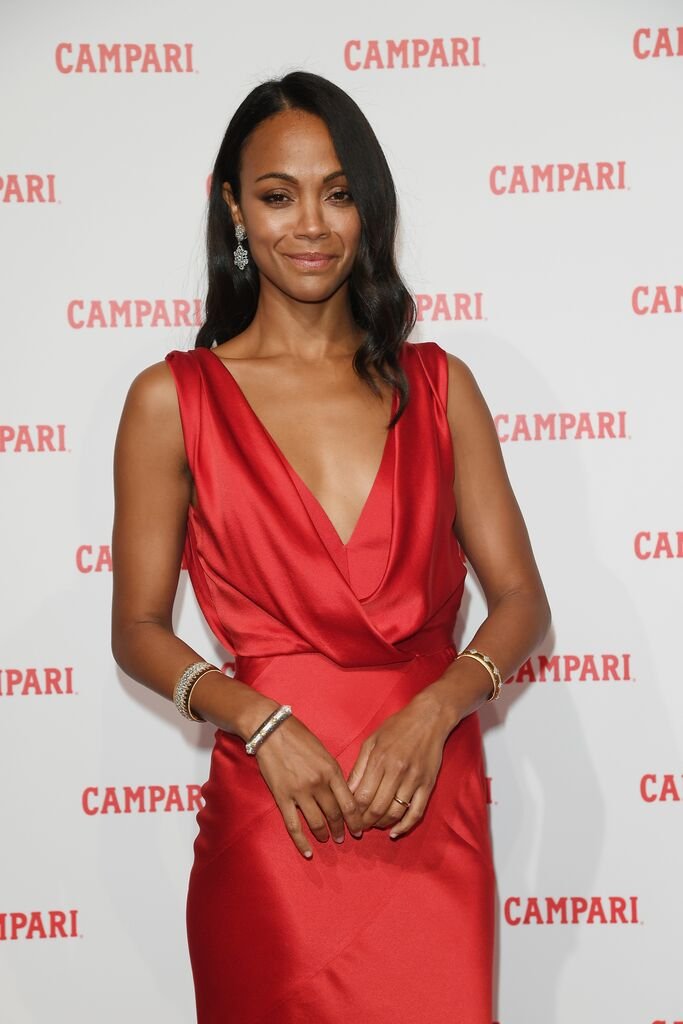 ---
We know there's an impressive list of celebs who made memorable appearances in the series. Let's name just a few: Viola Davis, Norman Reedus, Amanda Seyfried, Hilary Duff, Bradley Cooper, Elle Fanning, Sarah Hyland, Ian Somerhalder, Zoe Saldana, and J.K. Simmons. And, for some of the guest stars, Law&Order SVU has become a steady job. 
Regulars who were not supposed to be there
Can you imagine Law&Order: Special Victims Unit without Detective Fin Tutuola? This character, played by Ice-T, was only supposed to be in the series for four episodes! But the rapper who was notorious for his song "Cop Killer" blended in so well with the rest of the cast that he remains on the show till now. 
---
A similar story happened to Peter Scanavino and Diane Neal. Scanavino's history is particularly interesting, for he made one-episode appearances in FOUR shows of the Law & Order franchise until he finally landed a role in SVU as Detective Dominick Carisi. By the way, the SVU lead actress Mariska Hargitay met her husband when he guest-starred on the show! Mariska and Pete Hermann have been happily married since 2004. So even being a guest on SVU can be life-defining
The omnipresent Munch
Richard Belzer was on Law&Order: Special Victims Unit from its very beginning until its 15th season. But his character, Detective John Munch, originates from the Homicide: Life on the Street series! And apart from these two shows, Detective Munch appeared on TEN different TV shows from FIVE different networks, such as The X-Files, 30 Rock, The Wire, Arrested Development and two other series of the Law&Order franchise. And irreplaceable Richard Belzer portrayed Detective Munch each and every time. Even in the comic book: Spider-Man/Deadpool!
Been there done that
---
Though Richard Belzer left SVU as a member of the regular cast, his character makes guest appearances on the show from time to time. But detective Elliot Stabler seems to have left the show for good. To our bitter disappointment, after 12 years on SVU Christopher Meloni and show's producers did not manage to come to an agreement on a new contract. However, fans keep on hoping that Stabler might come back one day, because of the immediate and consistent chemistry between him and Mariska Hargitay's character throughout all 12 seasons! 
---
But, to our even bigger disappointment, Chris Meloni has no regrets on his decision to leave Law & Order: SVU – AT ALL. In an interview with Andy Cohen, Meloni made his point very clear when asked if he ever has any second thoughts about leaving the show, the actor definitively shook his head, saying "Not for a day."
And quite recently he admitted on Twitter that he had "zero plans" to take part in SVU's 20th Season. But, he would very much be interested in returning for a five- or six-episode arc when the series ultimately comes to an end to give fans some closure. At least this is what a source close to the actor told TVLine reporter. And although Chris Meloni isn't on SVU, he and Mariska Hargitay remain close friends - and even more than that. Guess what? Mariska is Meloni's daughter Sophia's godmother!
Mariska Hargitay has super-talents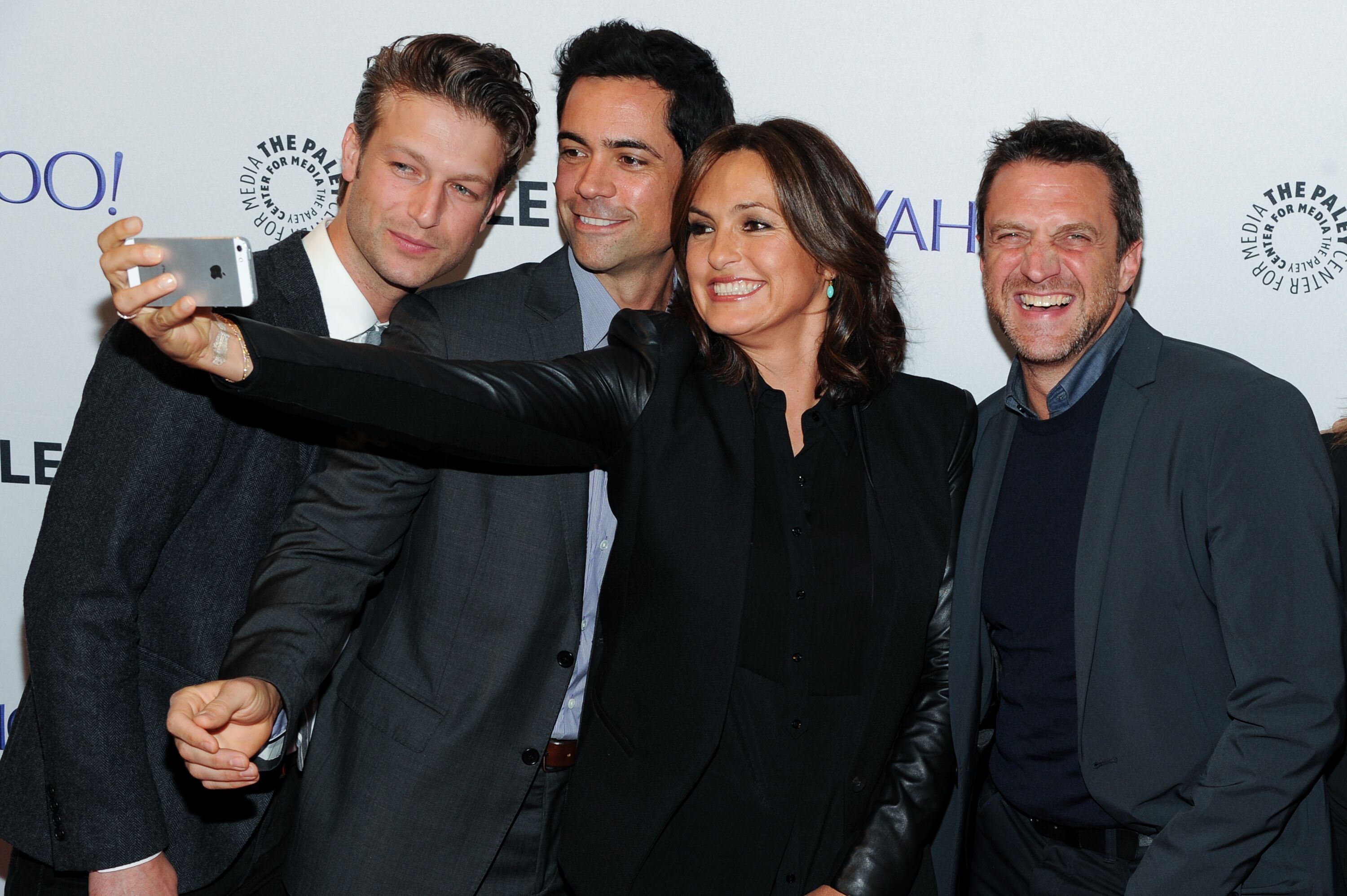 ---
We bet you remember Olivia Benson speaking Spanish. Mariska Hargitay did not just memorize the lines – she actually speaks the language! Besides English and Spanish, Hargitay is also fluent in Hungarian, French, and Italian. You must be shocked to hear that she's a polyglot! And let's not forget that Mariska's husband, the handsome actor Peter Hermann, spent most of his childhood in Germany. Can you just imagine how many languages their children will know?! Hargitay also used to do her own stunts! As she told Redbook:
"I'd always insisted on doing the stunts my own way, although I don't feel so strongly about that anymore."
---
But in 2008, there was an incident during the shooting of one of the SVU episodes. Hargitay thought she had probably pulled a muscle, but three weeks later she started to suffer severe chest pain. It turned out that the actress had a partially collapsed lung and had to undergo surgery. What is truly amazing is that Mariska Hargitay only missed a single SVU episode because of her health condition! We honestly don't know how she does it!
Is Mariska Hargitay a real-life Olivia Benson?
First of all, Mariska and Olivia have one mother. Yes, that's true! – in a way… Let us explain - Hargitay has a picture of her real-life mother on her character's desk. Their other similarity is that Mariska, just like her character Olivia, has adopted children.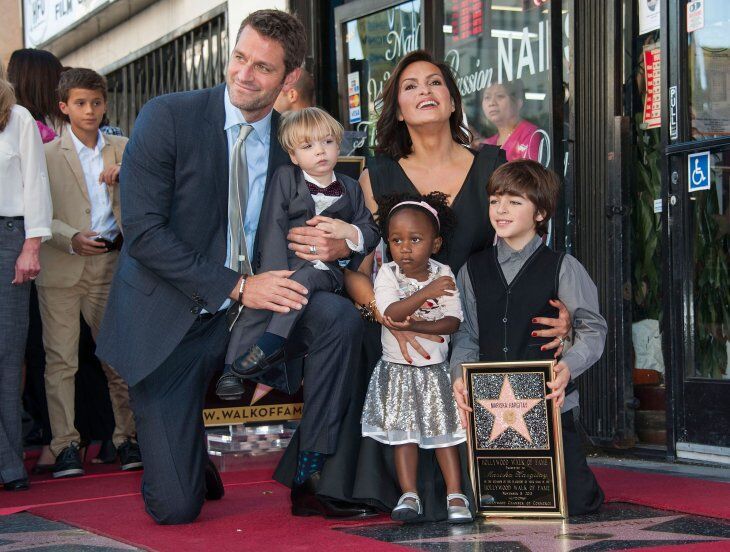 ---
She gave birth to her son in 2006, then, after five years Hargitay and her husband adopted a baby girl, and then a baby boy later the same year. But the most important thing is that just like Olivia Benson, Mariska Hargitay strives to help people. She uses her influence to change the lives of many people through her charity work. For one, Mariska is among the celebrities who speak out against domestic violence for the No More Campaign. She helps to raise awareness on uncomfortable issues as untested rape kits, and even produced a documentary 'I Am Evidence'. Mariska Hargitay also is the founder of the Joyful Heart Foundation – an organization that supports the survivors of severe crimes and helps reform policies and legislation to ensure justice for them.
How far can a fan go?
Olivia Benson is such a strong character that her influence reaches far beyond the SVU series. Every season Mariska Hargitay amazes us with her gut-wrenching performance. Some suggest she "deserves an Emmy for her phenomenal job". But how far can a fan really go to show their love? It turns out that Taylor Swift is a huge fan of Law&Order: SVU, especially Mariska Hargitay's character. 
---
She even named her Scottish Fold kitten Olivia Benson! The singer's Instagram account is full of cute pictures of furry Olivia alongside Taylor's other cats – Meredith Grey and Benjamin Button. Taylor Swift also supports Hargitay's Joyful Heart Foundation by donating regularly. But it seems that Mariska is Taylor Swift's fan as well! The actress made an appearance in Swift's "Bad Blood" music video and even went up on stage during her 1989 tour. There were talks of Taylor having a guest-star role in an episode of Law&Order: SVU, but it seems that it didn't work out.