Private Life of Sissy Spacek and Her 45-Year-Long Marriage
Sissy Spacek got more than she bargained for with a successful acting career. However, little did she know she'll have a more successful marital life. Sissy's marriage to Jack Fisk blossomed over the course of four decades. Despite their initial skepticism about the institution of marriage (which involved paying for a divorce beforehand), Sissy and Jack still bonded over their shared outlook on life, and that is what makes them such an exemplary couple. If you are curious about Sissy and Jack's phenomenal marriage and what she is up to years after  all you need to know is here!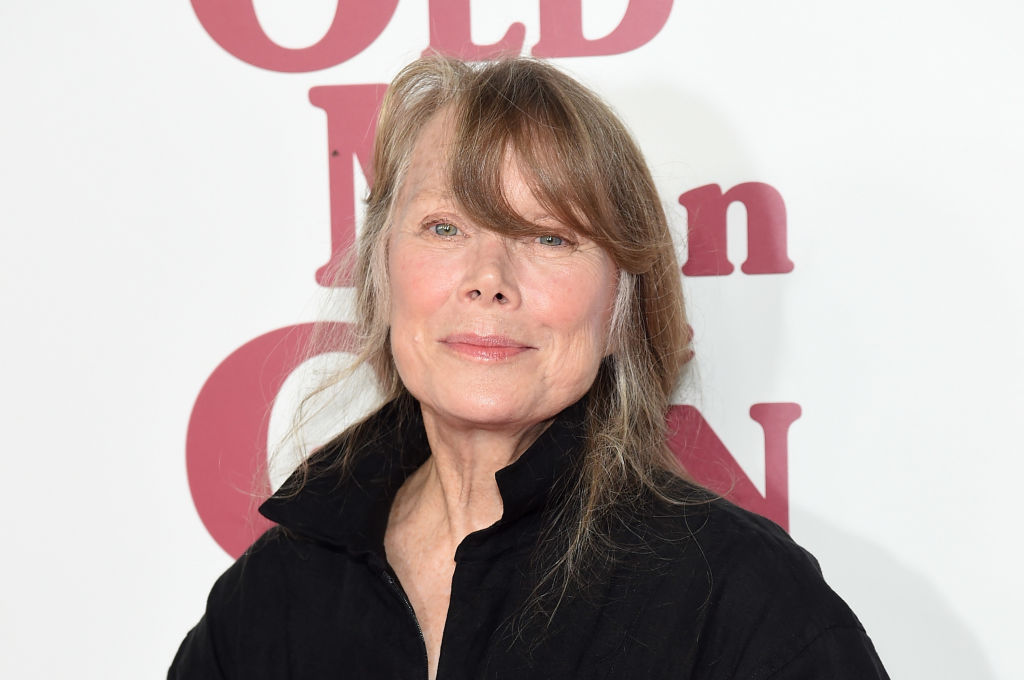 ---
SISSY SPACEK: THE VIRGINIA FARM GIRL
Despite the numerous awards and great fame that Spacek has achieved, the successful actress still doesn't call Hollywood her home. Unlike most celebrities, Sissy's happiness lies in the simplicity and ease of her Virginia hometown. Speaking to Closer Weekly about her hometown, the actress said:
"For 40 years, I've lived on a farm in Virginia and raised my children there. That's what I experienced as a child, that's what gave me stability."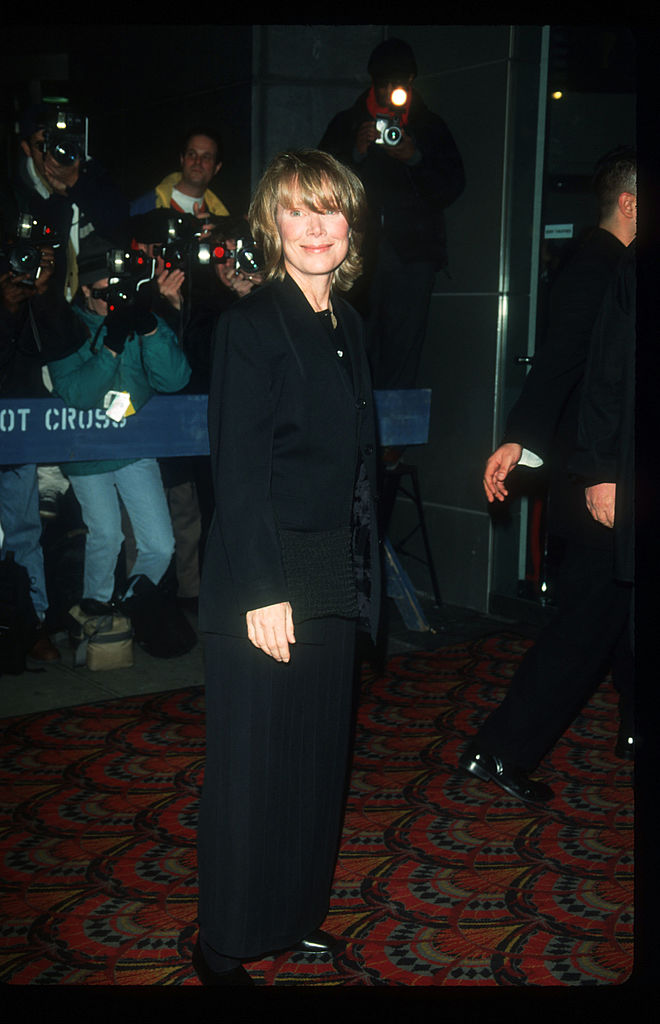 ---
She credited her farm life for giving her the ultimate human experience.
"I'm able to get away from all the noise and work on my garden in my pajamas. I love to sit on the porch with my battery-operated blower [fan] that I got for Mother's Day. It's the human experience, and we are all human, after all."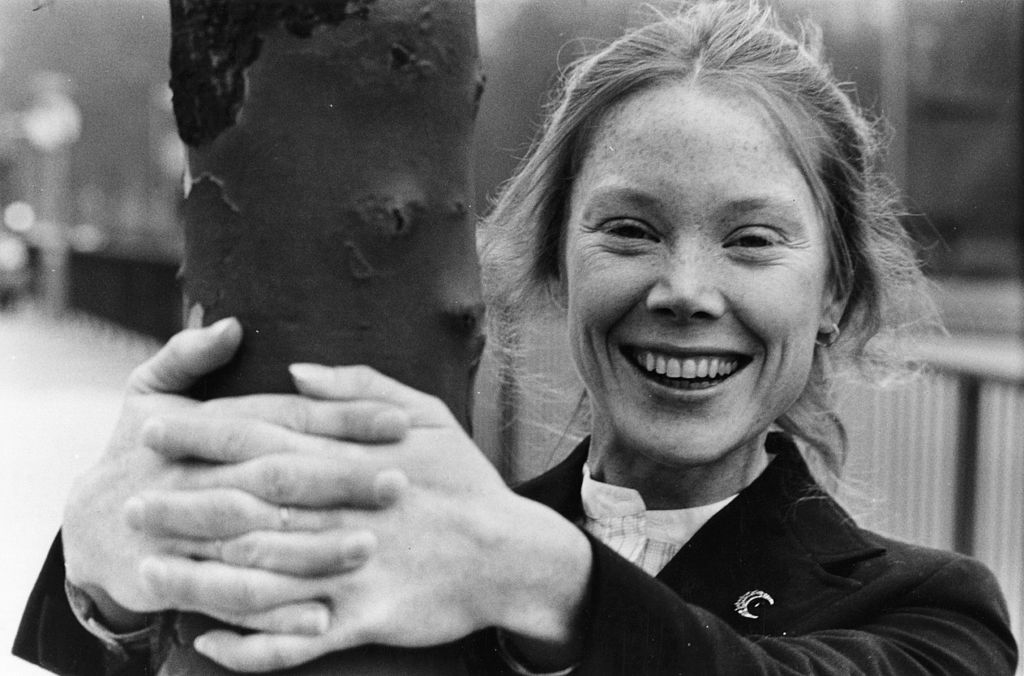 ---
HOW IT ALL BEGAN
During Sissy Spacek's early days as an actress, she met Jack Fisk while filming "Badlands" in 1972. Jack worked as a set designer while Sissy portrayed the role of a spree killer's love interest. But soon, Sissy would have her own real-life love interest when she realized that there is more to Jack than met the eye.
"Jack had built this incredible treehouse on a river," Sissy told Texas Monthly. "One day, he asked me to ride home with him on a boat. We loaded up, and there came a terrible flash flood. The boat sank. Right then, I knew life with Jack was going to be eventful."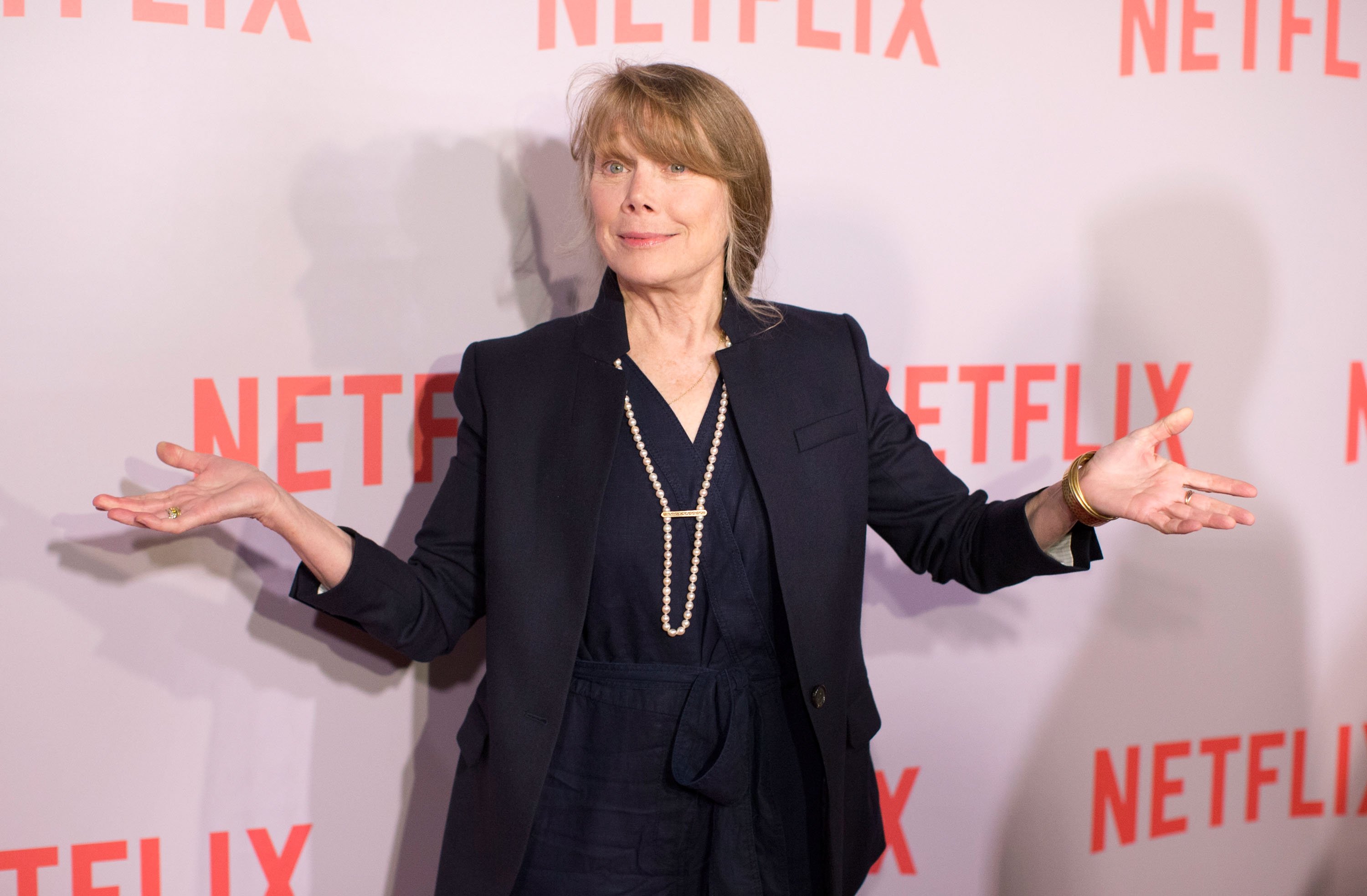 ---
After meeting John Fisk on set for "Badlands," Sissy walked down the aisle a year later dressed in jeans and with their dog as their only witness. The lovebirds tied the knot in a small chapel in California in 1974. Not expecting their union to last, the couple opened a bank account and deposited $30 in it because that's what divorce cost back then.
WHO IS SISSY SPACEK MARRIED TO?
In 1973, Sissy Spacek met Jack Fisk on set for a film titled "Badlands," by Terrence Malick, where she played the role of Carol Ann Fugate. A year later, the couple got married and have two beautiful children together. Madison Fisk, one of the daughters, is a famous painter, while Schuyler Fisk is an actress. John Fisk, a native of Canton, Illinois, was born on December 19, 1946, and is a famous American designer and production designer. Jack has teamed up with designers like Terrence Malick to create amazing designs for "Badlands." In 2015, the designer won an Academy Award nomination for Best Production Design in a film titled "The Revenant."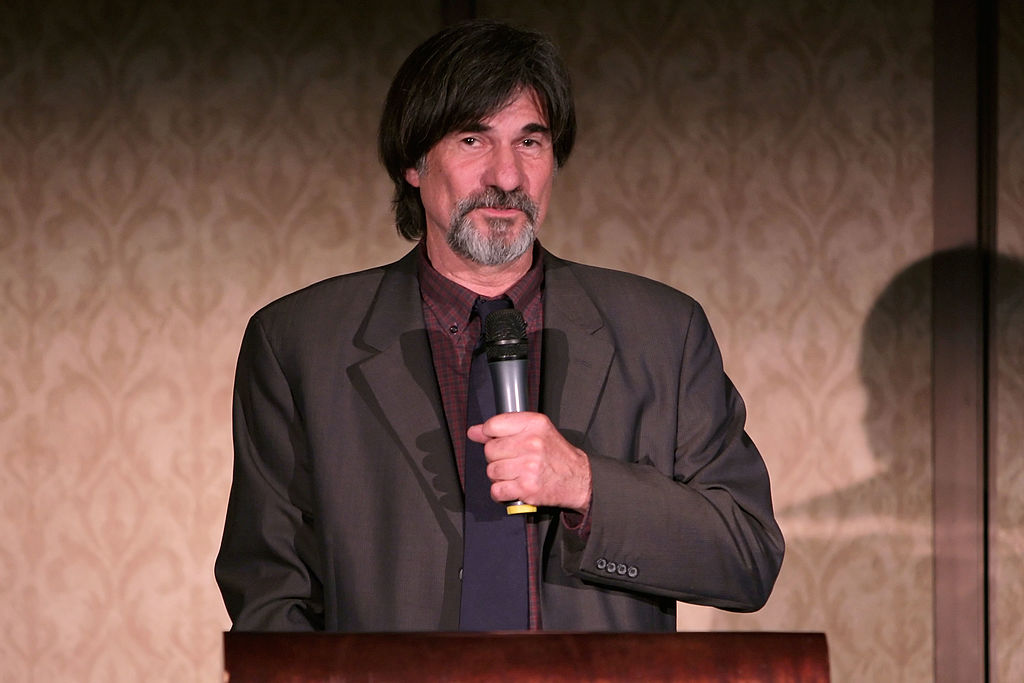 ---
MARRIAGE AND CAREER
Given that the couple met when they were in their early twenties, they decided to continue with their careers while having a family. Jack and Sissy started building their life as a married couple and worked together again on the 1976 film, "Carrie," which became a huge success. The couple shared an agent and found themselves working together on the 1981 film "Raggedy Man," but they had to be careful in how they conducted themselves on set.
"The husband and wife were not allowed on the set. The director and the actress dealt with each other as professionals," Sissy explained.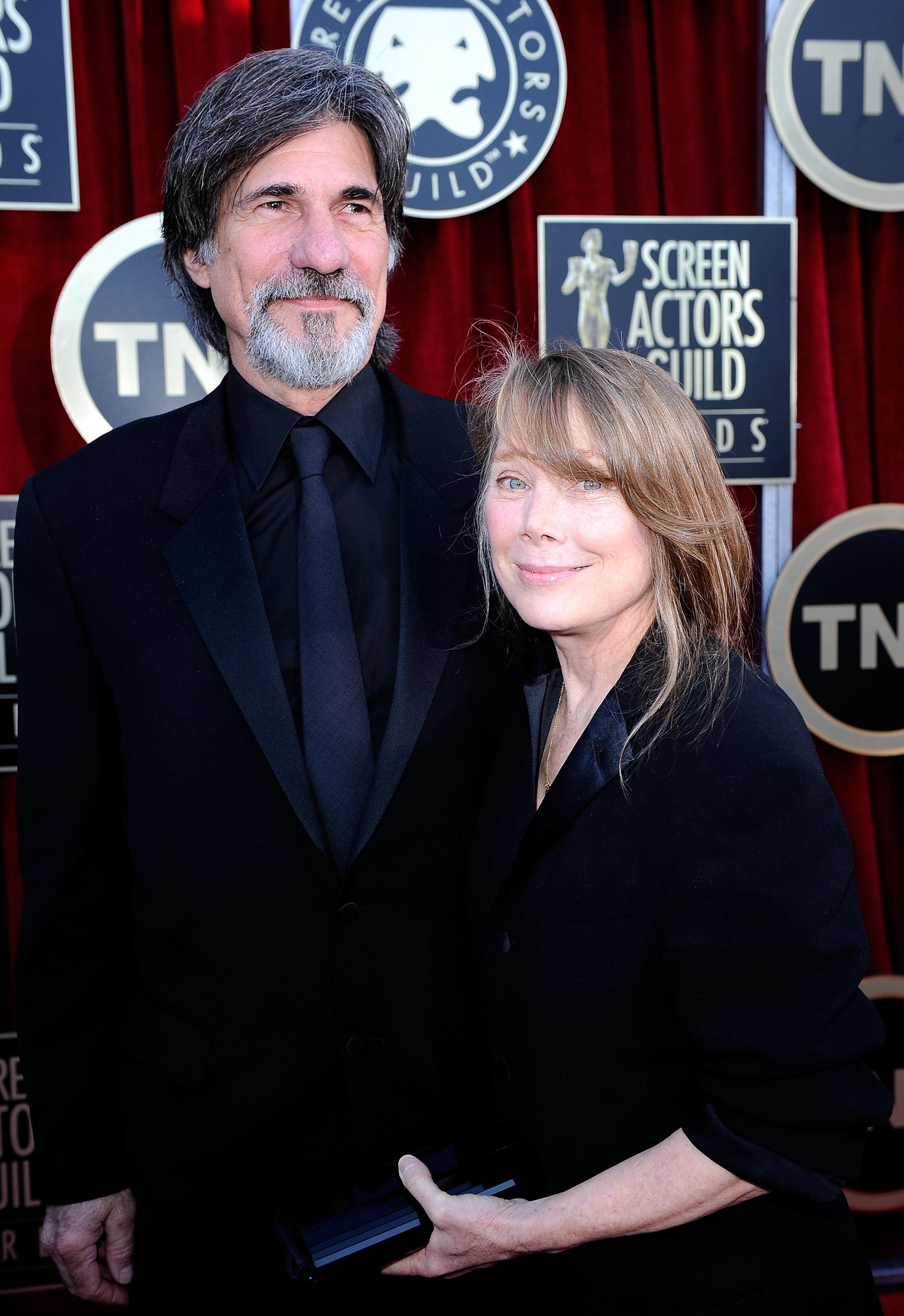 ---
The year 1981 also had a few surprises in store. Sissy decided, after featuring in nine successful films, and at the height of her career, to stop and smell the flowers of central Virginia, quite literally. The couple purchased a 210-acre horse farm and moved out to the country after selling their Topanga Canyon home in an attempt to bring more balance to their lives.
"If you live only a movie-star life, you know only movie-star things," Sissy said. "I needed to live a regular life with normal people around."
The same year, Sissy received a prediction from the psychic, Jean Dixon, who said that Sissy would give birth to a baby girl the following year.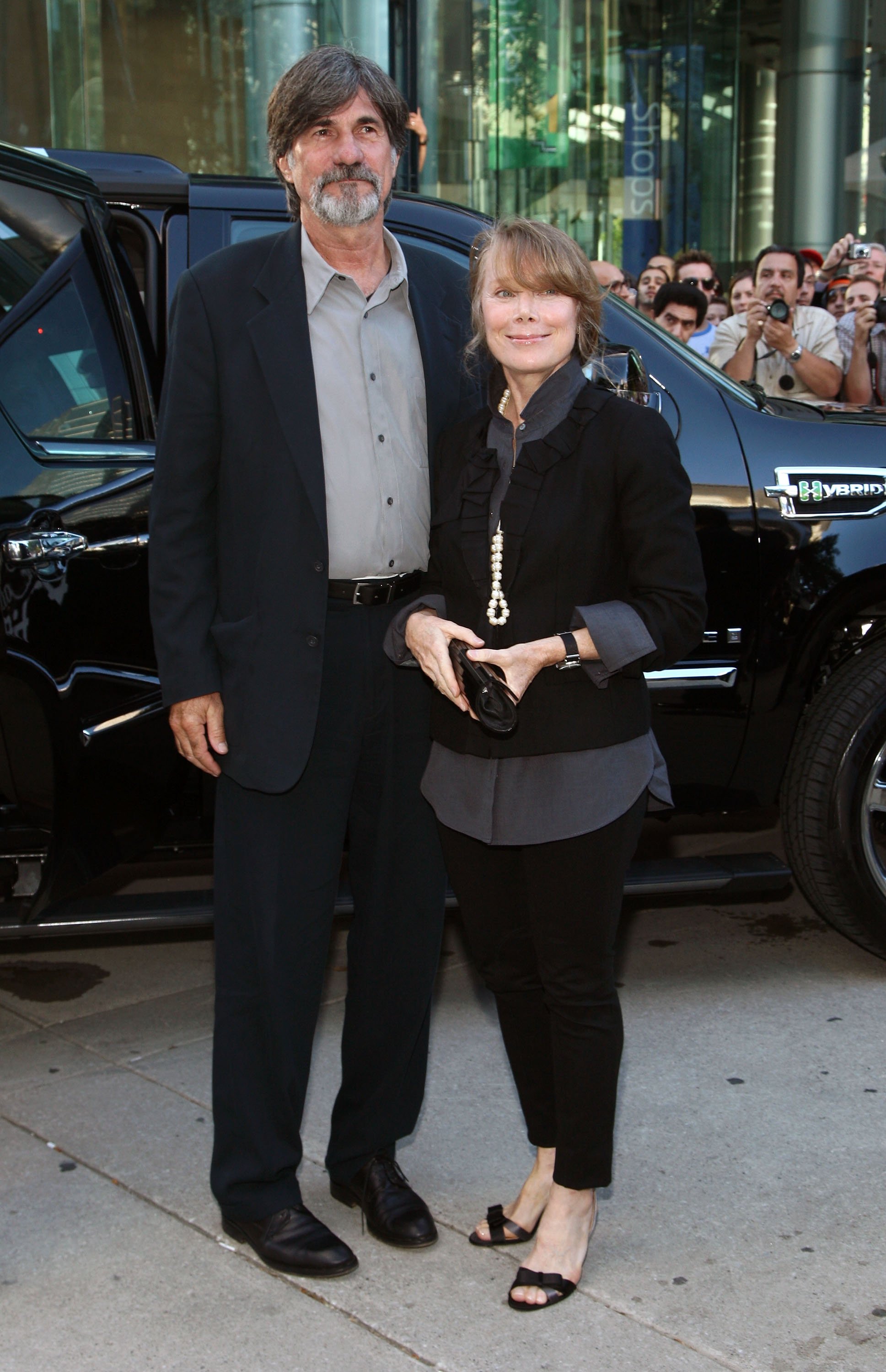 ---
THE SECRET TO THEIR MARRIAGE
Unlike most relationships in the spotlight, Sissy and Fisk have managed to keep the fire of their love burning for 45 beautiful years. Despite planning for a divorce from the start, the lovebirds have stayed away from using their $30, and we can't help but wonder what has kept them going so strong. When asked about the secret to their long-lasting union, the 'Carrie' star said she is still trying to figure it out.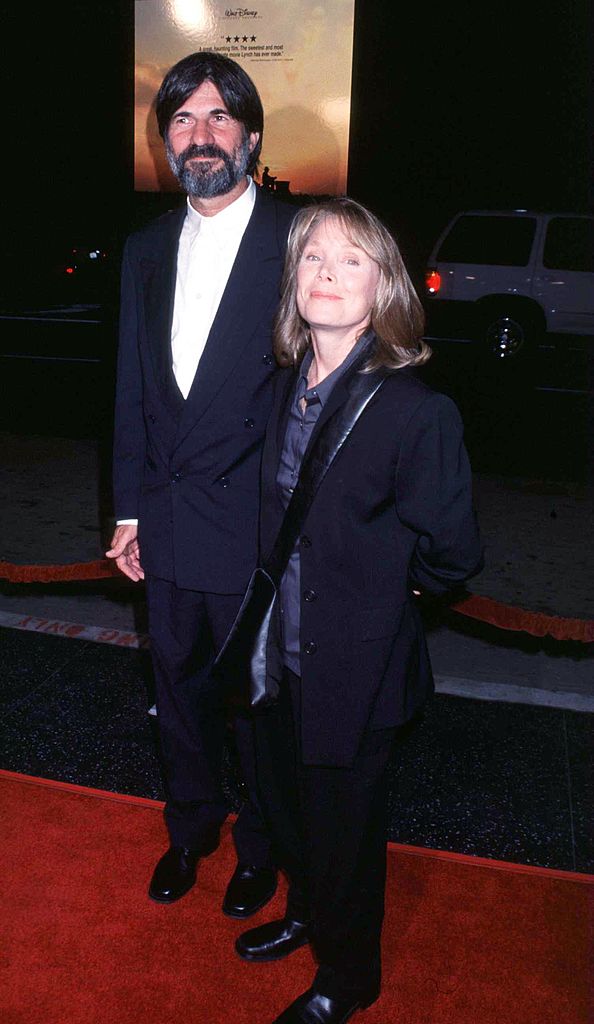 ---
She said:
"I wish I could tell you. He's got this really fabulous sense of humor — actually, it's so bad that it's good — and he's the most creative person I've ever met. A lot of it is just luck. We met on 1973's 'Badlands.' I remember looking around and thinking, 'OK, who's the cutest one here?' He was definitely the cutest."
HERE COMES THE BABY
Sissy took the prediction with a pinch of salt; after all, she had no plans on getting pregnant, and if the actress wanted to have a child, she would decide when it would happen, and not a psychic. But much to Sissy's amazement, the prediction came true, and on July 8, 1982, she gave birth to her first daughter with Jack, Schuyler Elizabeth Fisk.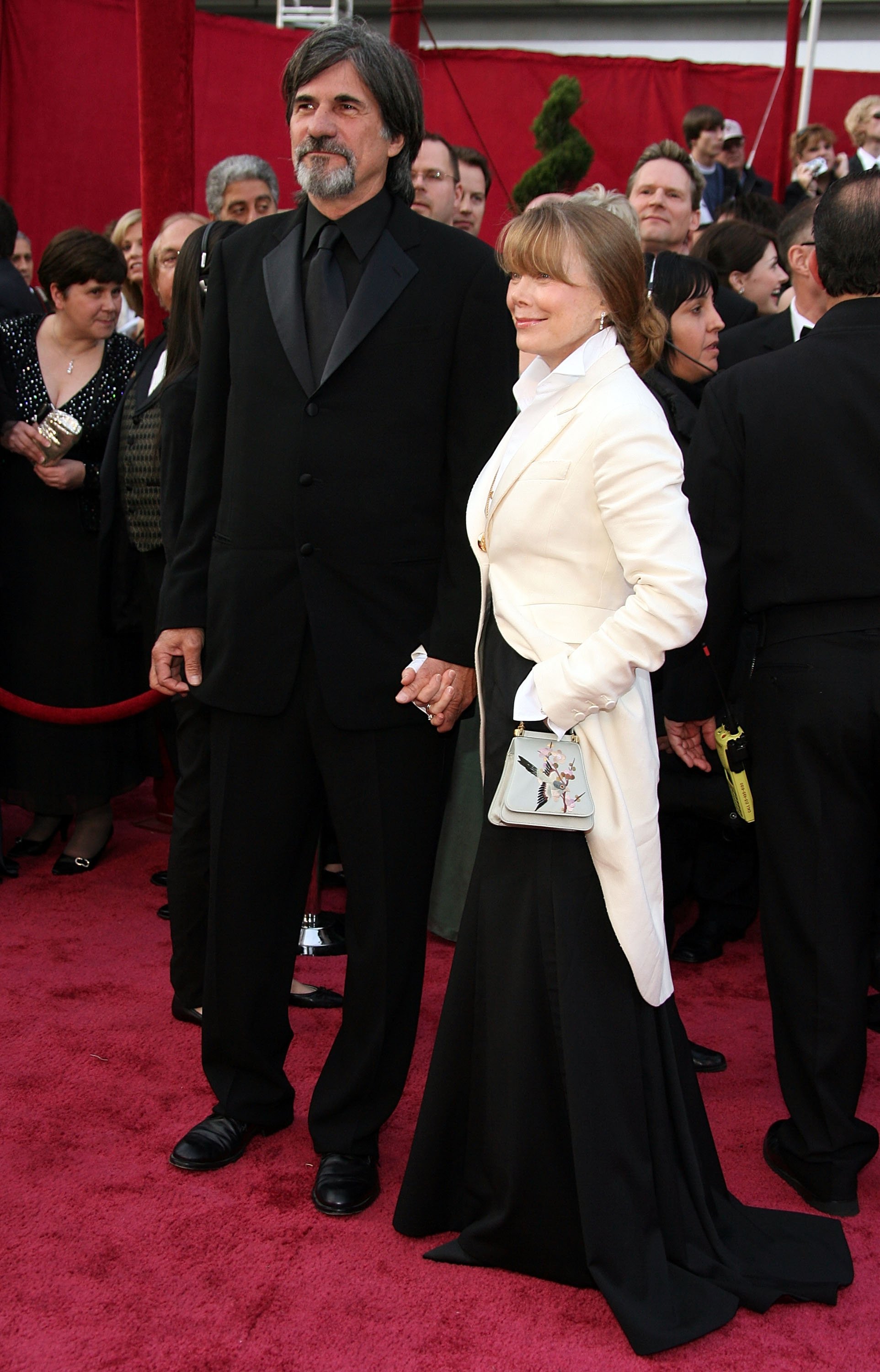 ---
Sadly, while still pregnant with Schuyler, Sissy's mother died of cancer at the age of 63. After mourning the loss of her mother and dealing with sleepless nights, diaper rash, teething, and all the other things that come part in parcel with a newborn, other problems pale in comparison as Sissy added, "Nothing freaks me out now." In between her career obligations, Sissy became a homebody as she went grocery shopping, took care of laundry, and assisted with the training of 25 thoroughbred.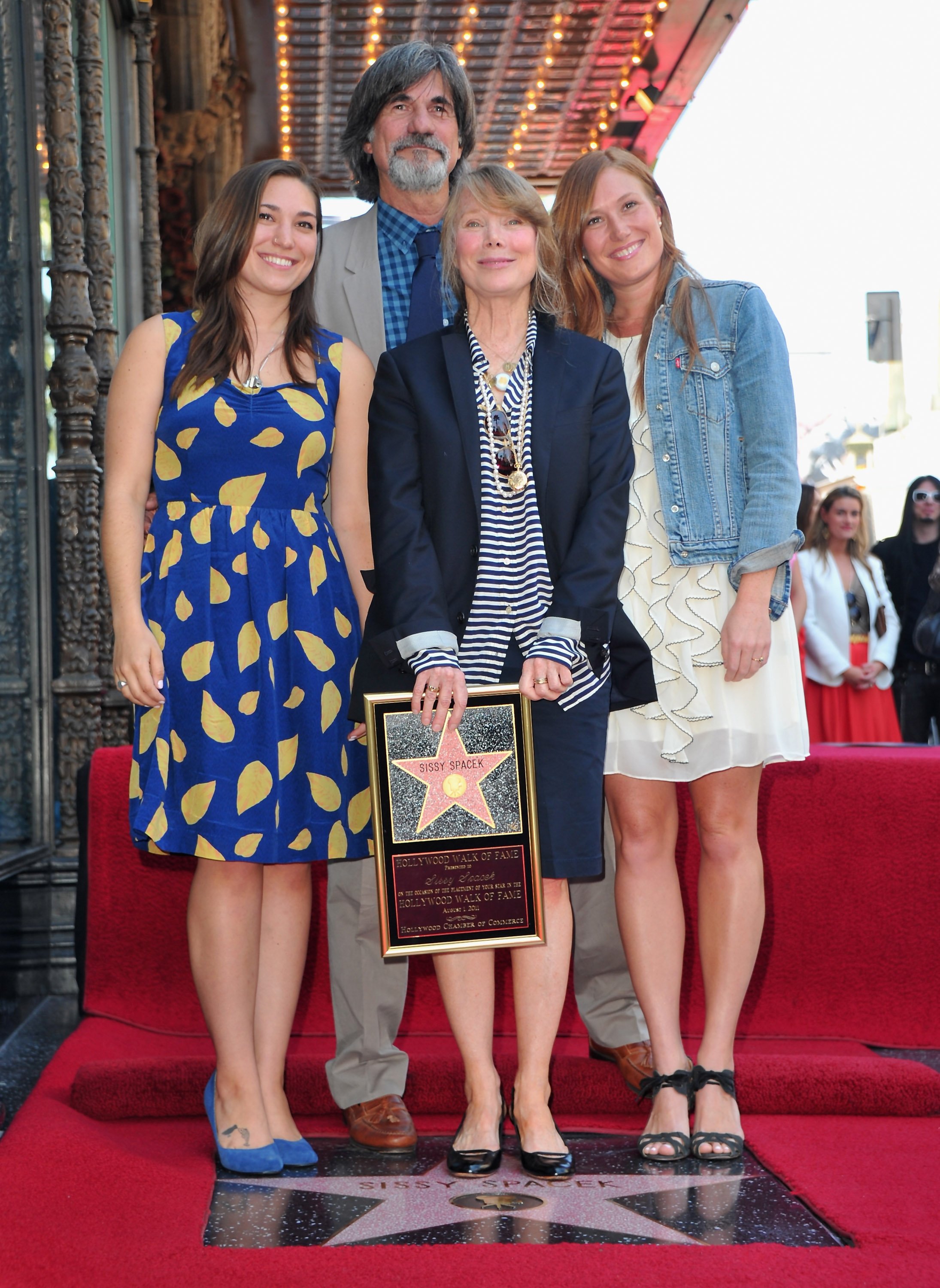 ---
However, the actress found unbridled joy in being a mother and seemingly insignificant encounters, like one she had at a local drugstore when Schuyler was still a baby, left her overcome with emotion. Browsing in the aisles while waiting for Schuyler's vitamins to be refilled, an announcement suddenly blared over the intercom, "Would Schuyler Fisk's mother, please come to the prescription counter." The words made her giggle and blush. She wasn't Sissy Spacek; she was the mother of Schuyler Fisk.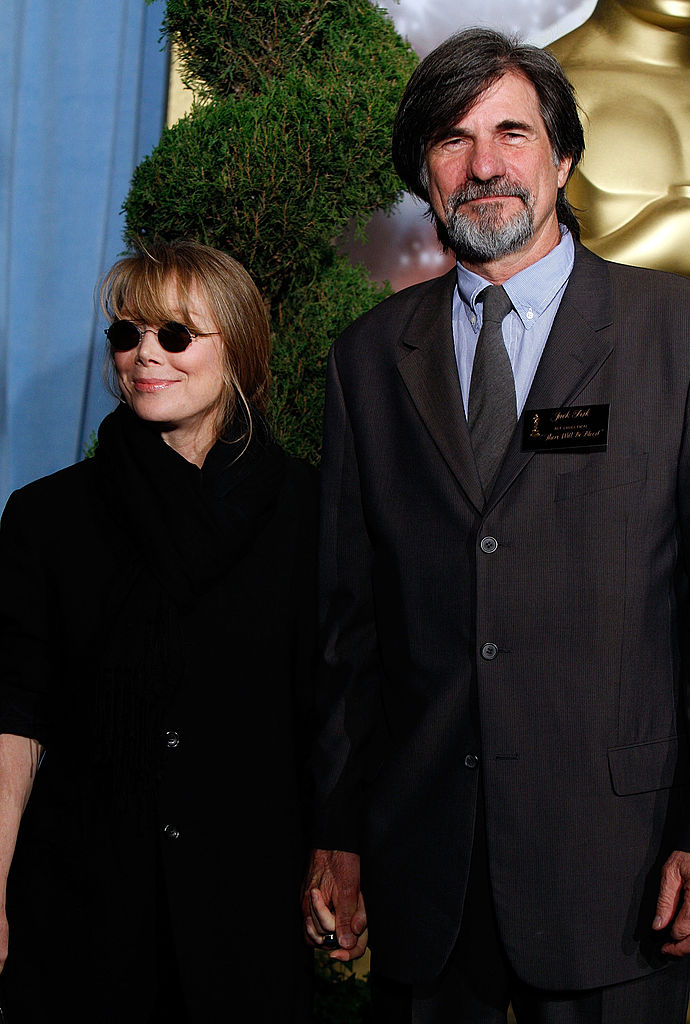 ---
FAMILY, MARRIAGE AND WORK
Jack and Sissy worked together again in the 1986 film "Violets Are Blue," and the couple welcomed their second daughter, Madison two years later on September 21, 1988. Not many couples have it easy working together, especially when one of them is the boss. However,  with Sissy and John, the opposite is the case.
Working together comes naturally to Sissy and Jack, and while they count themselves lucky, the couple makes sure to enjoy life.  According to the couple, the one thing that has kept them in a smooth relationship, especially at work, is that they share similar views and interests on most issues. They may sometimes see things from different angles, but the fact that they can reason with one another makes their relationship amazing.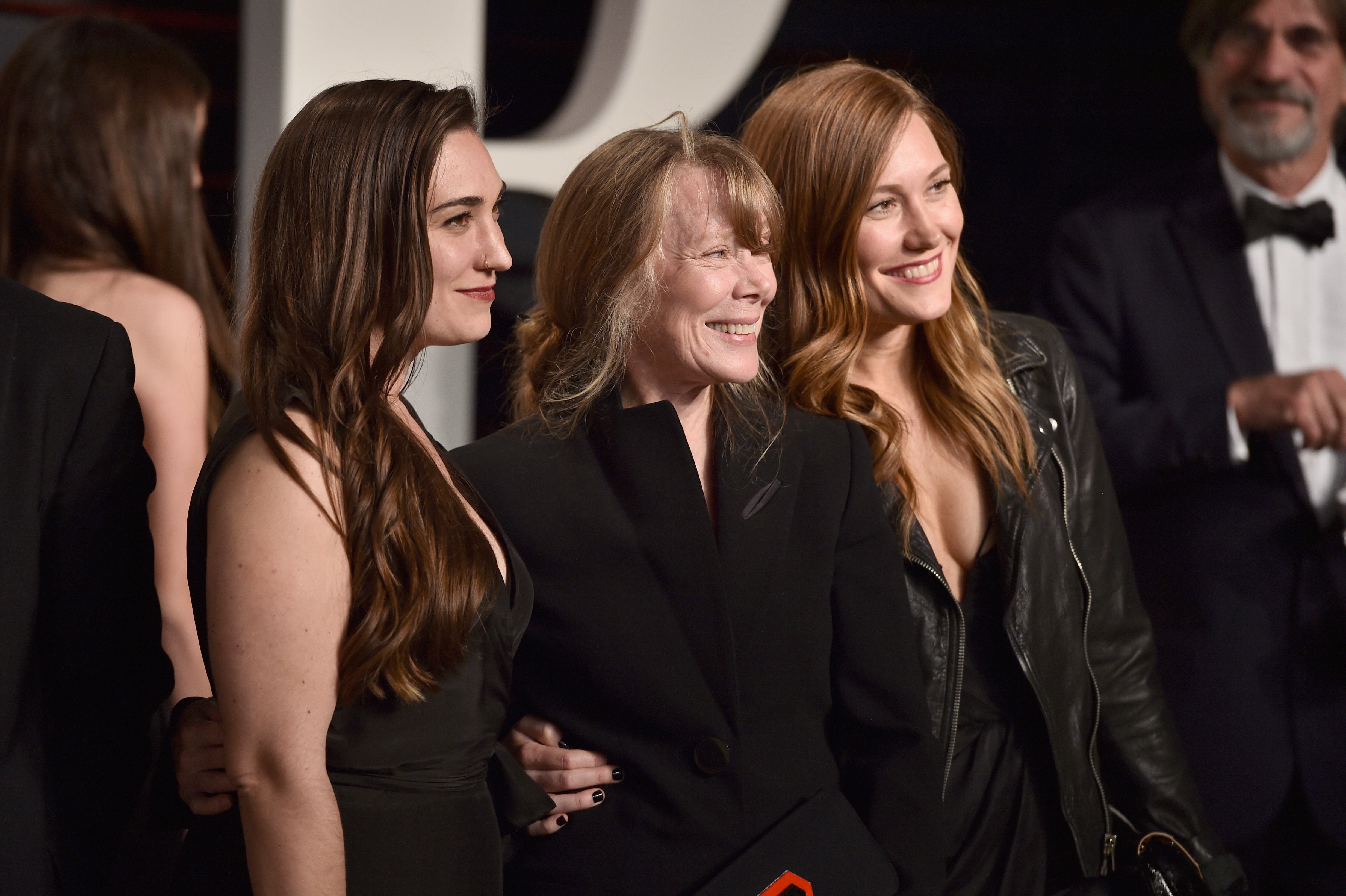 ---
Sissy told The Huffington Post:
"First, we met working together, and throughout the 1970s, we just did almost every film together. We really supported one another, and we really understood the business. It was what brought us together. And we were passionate about the same things, including movie-making. And that's something that we continue to share."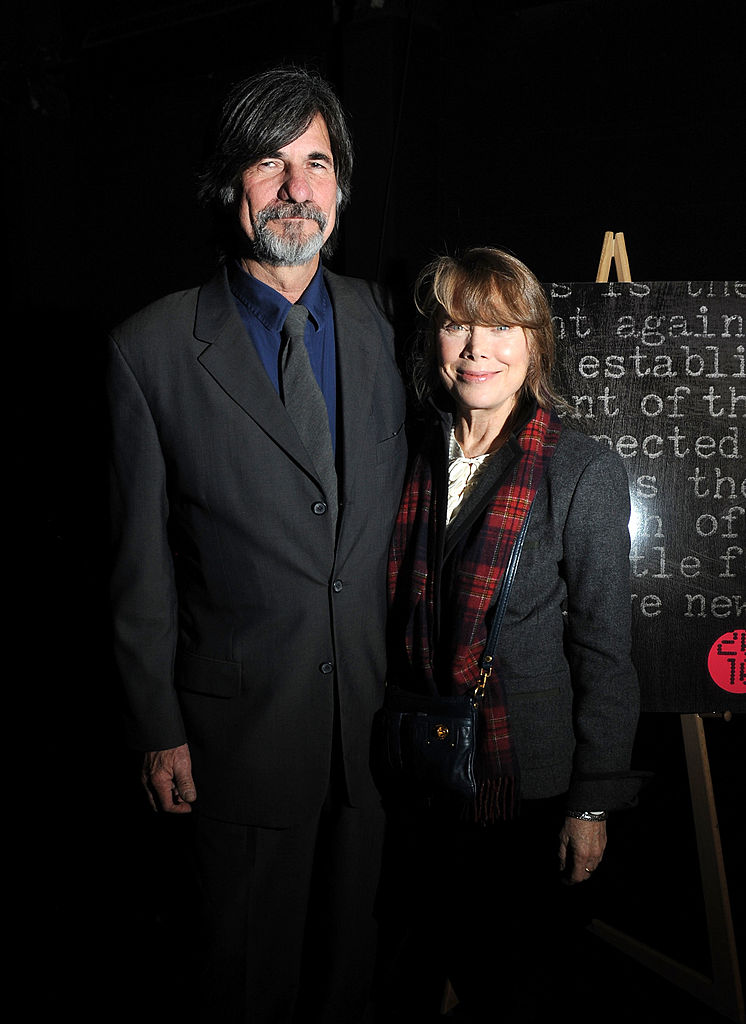 ---
The husband-and-wife team has a strong bond, even though they "never expected a lifelong relationship," and have managed to find a balance between their showbiz careers and in keeping a low profile in Hollywood. After 40-plus years of marriage, Sissy is convinced that only the "till death do us part" of their vows can put an end to their love and commitment toward each other.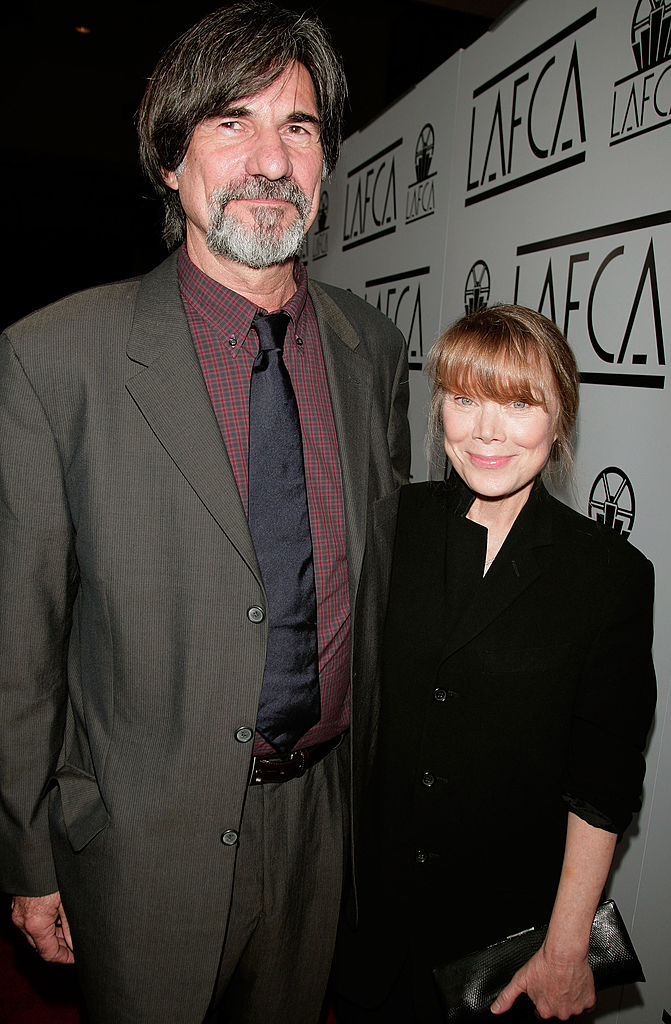 ---
SISSY RECEIVED AN AWARD ON BEHALF OF HER FRIEND, LORETTA LYNN
In October 2018, the Oscar-winning actress accepted the CMT Artist Of A Lifetime Award on behalf of the legendary singer, Loretta Lynn, who she portrayed in her autobiographical film, "Coal Miner's Daughter." Sissy and Loretta formed a strong friendship over the years, and due to health reasons, the 86-year-old could not receive the award in person. When Sissy took to the stage to accept the award on Loretta's behalf, the audience teared up as the actress delivered an emotional speech that had even her fighting back tears.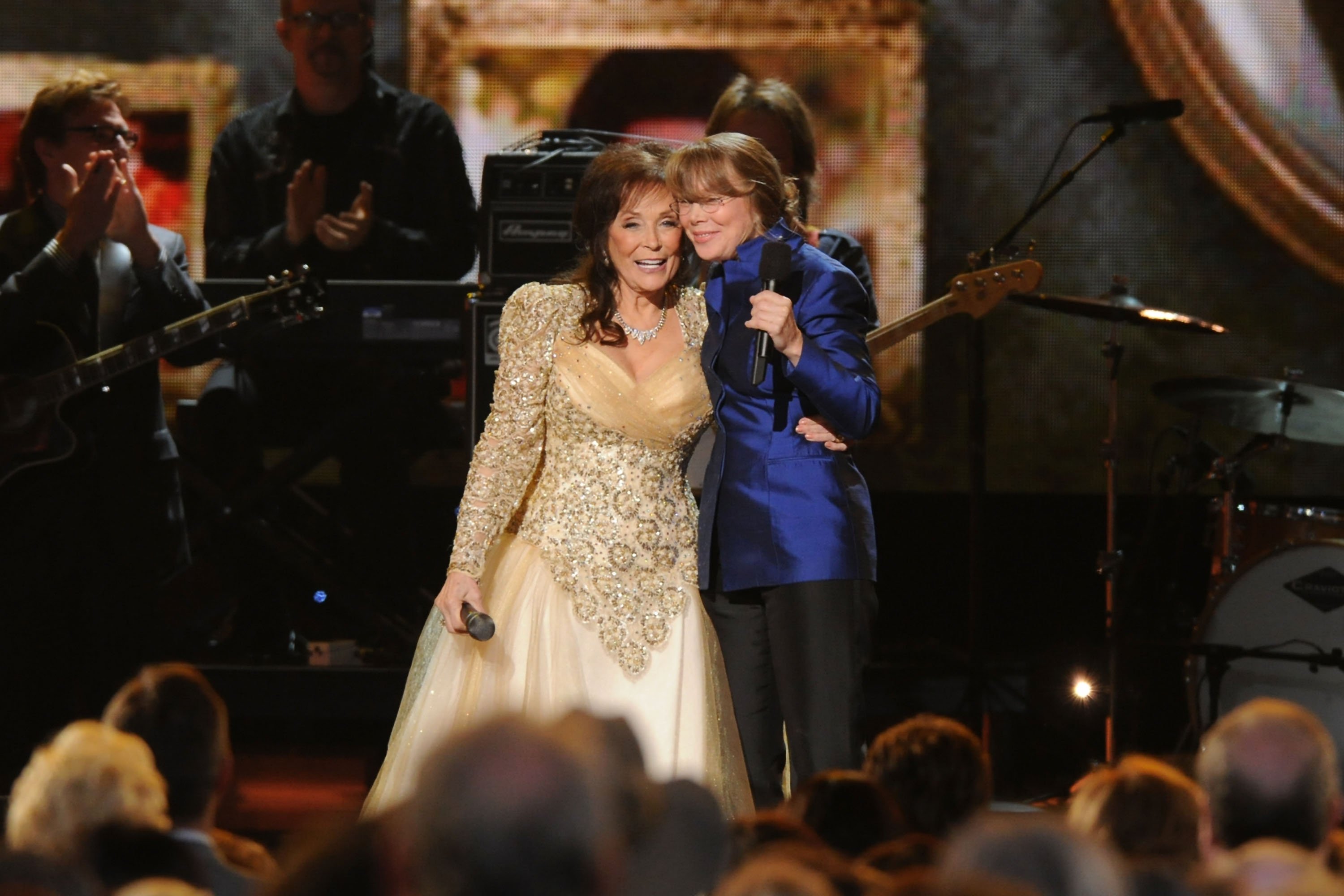 ---
CASTLE ROCK: SISSY'S NEW PROJECT
Despite being 69, Sissy is not slowing down when it comes to her career. Even though it has been 40 years since Spacek rose to fame with her groundbreaking performance as the telekinetic teenager in the Stephen King movie, 'Carrie,' the actress proves that her talent only gets better with age. She once again reunited with King in Hulu's new series, 'Castle Rock.' The psychological thriller is based on characters, themes, and stories of King and his fictional town Castle Rock, Maine. 
---
In the series, Sissy plays the role of Ruth Deaver, the estranged adoptive mother of the main character, Henry Matthew Deaver, and a lifelong Castle Rock resident whose battle with dementia makes her reveal secrets about the town's dark past. As expected, Sissy's performance in the thriller series has been described as "one of the best performances of her career" by Primetimer because of her watchfulness and attention to detail.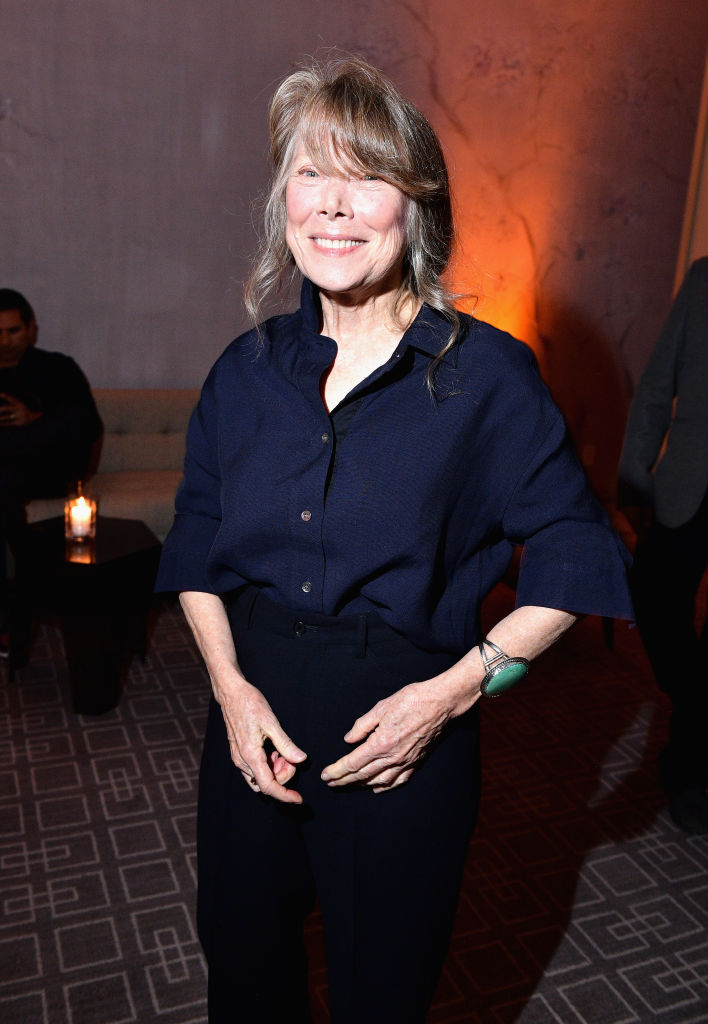 ---
In every relationship, love and understanding are vital as people are born differently. When those ingredients are at play and they can put their differences aside and understand one another, there is no limit to how far they can go. Sissy and John are a vivid example of this formula, who inspire us and let us know we can have it all! What stood out to you about Sissy and Jack's love story. Tell us what you think about this fantastic couple in the comment section below.
Source: IMDB, Wikipedia, The Guardian, Wikipedia, CountryLiving, LiveRampUp, Closer Weekly, Fox News, Primetimer