People Anonymously Share The Weirdest Weekends They've Experienced In Nature
There's something wholesome about spending a weekend outdoors. But there's also nothing spookier than being alone in nature. After all, you just never know what could be lurking in those woods—as these Redditors found out the hard way... From crazy people in the woods to lurking animals, these stories will make you second guess your next camping trip!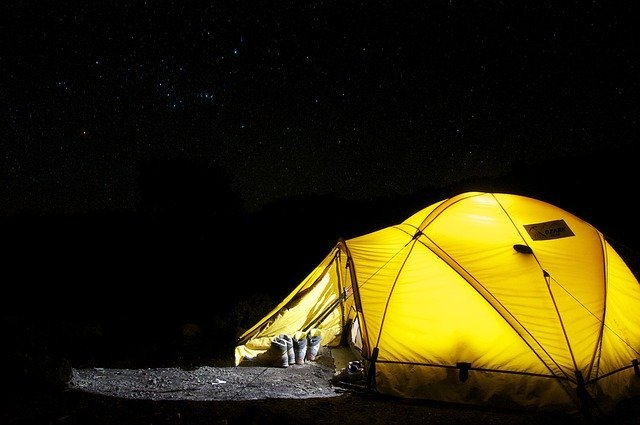 ---
Creepy Dream Or Real Life?
I woke up at dawn from a loud "HONK" and peeked out of the tent. We were surrounded by about a thousand cranes, my friend's only phobia. I bet if I'd run out and waved my arms a bit they would have flown away but it was too spooky at the time...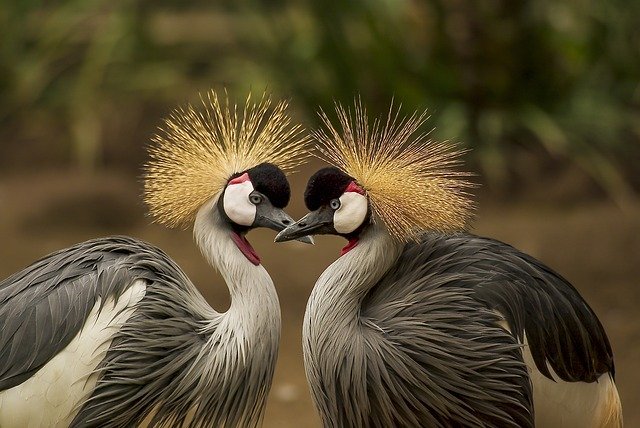 ---
Kept Captive
I'm sure there is a solid explanation, but we were camping and went hiking into the woods and found a cement room with only a hatch at the top. Naturally, we managed to get it open and it looked like the kind of place you would keep captives. Pretty spooky.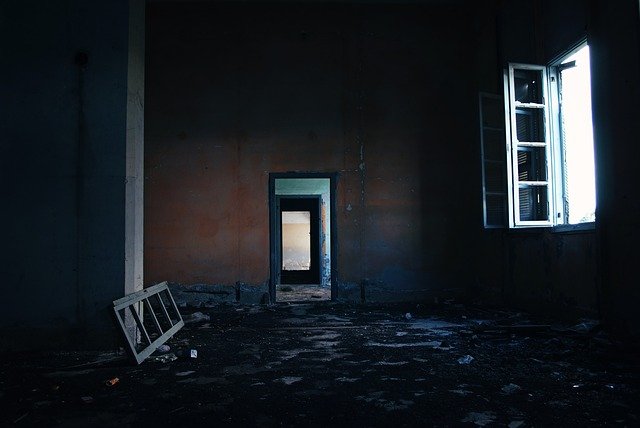 ---
Shredding Trees
Probably fairly tame stories. One time I was hiking and pitched my hammock for the night. I woke up the next morning to find trees around me torn to shreds (I've got a photo somewhere). Probably benign - moose or a bear or something but it was wild...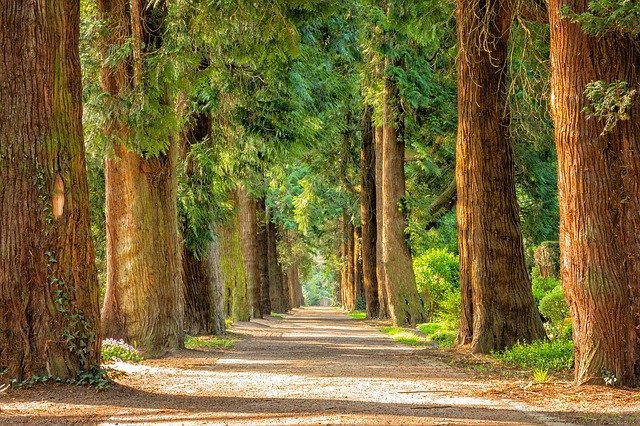 ---
Ring, Ring Somone's Calling
Sitting around a campfire in the middle of nowhere in the north Georgia mountains (not designated campground) with 2 girls. It was pitch black other than the fire. Suddenly we hear a phone ring in the woods for 2 rings then stops. We ran to the car immediately.
---
Rock A By Bear
Last summer I was backpacking in Sierra Nevadas. I was sleeping in a hammock and after a few hours of sniffing I woke up from being swayed back and forth. When I looked over my hammock there was a brown bear sniffing and pushing my friend and me...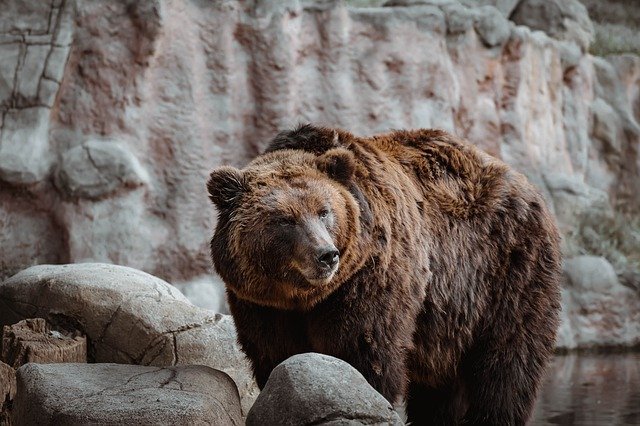 ---
Savior Dogs
Mom, Grandma, brothers and I went camping at a small camping site about two hours from the town we lived in. We went there a lot and even had a particular campsite we had slowly built up over the years. On this particular trip, we had my Aunt and Uncle's dogs with us.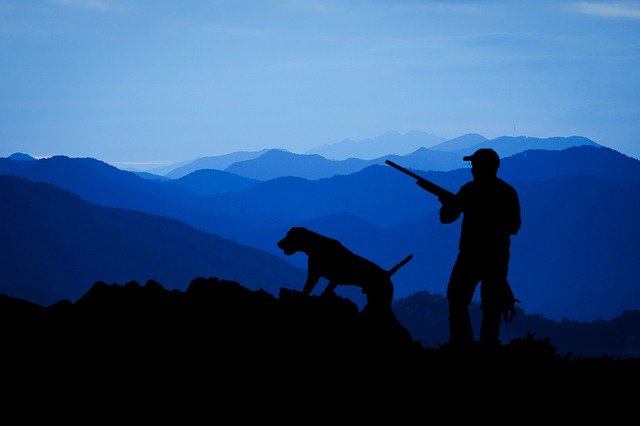 ---
The first night Star starts growling in the tent at about 1 in the morning. My Mom, thinking something is outside, arms herself and investigates with the dogs. As she gets out of the tent, Star and Ariel would absolutely not let her move to the other edge of the campsite.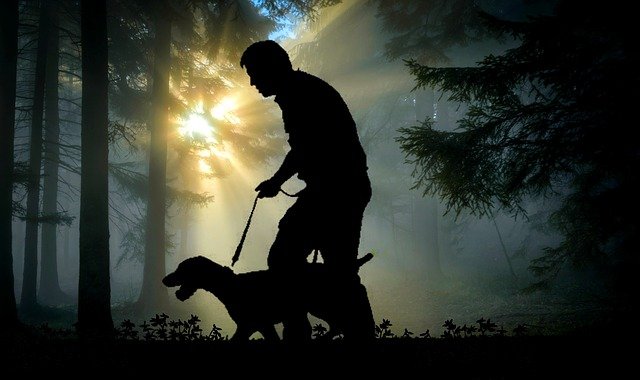 ---
They both get into attack position. This is while also keeping themselves in front of the tent. By this point, we are all up with a group of kids under 10 freaking out. For a reason she can't even explain today, my Mother packs up camp and gets us all into the car to head home.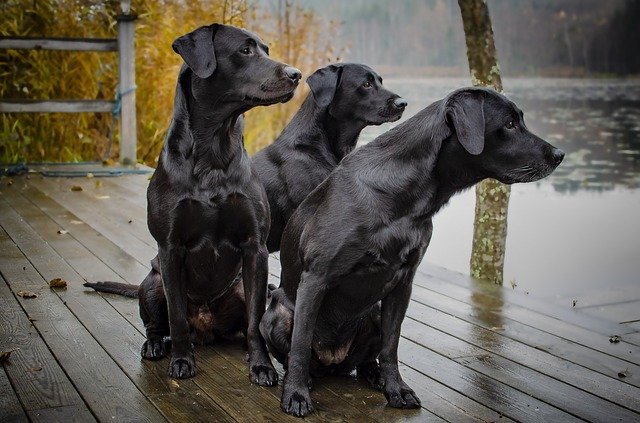 ---
Keep on Trucking
I was camping in a valley by myself with no cell service. I stayed late on a trail and ran into a nice local dude as it was getting dark. He showed me a local camping spot close to the road and the river but camouflaged. I had a fire, drank beer, and listened to my friend's comedy podcast.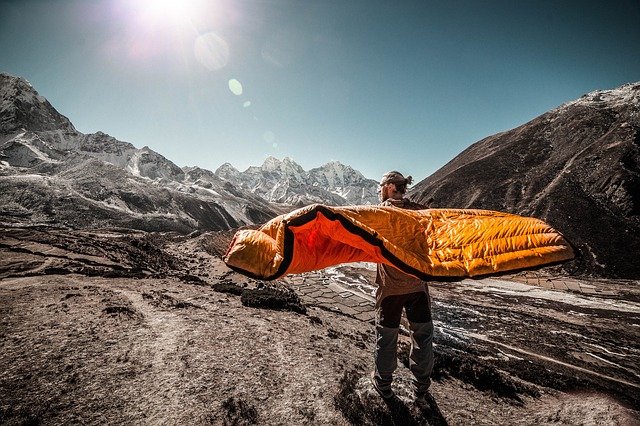 ---
I was loud and visible. I had no idea what was coming next. Because it was dark already, I decided to sleep in the back of my truck under my topper next to all of my gear as opposed to setting up my tent. The next morning I notice that there is a man at the edge of my camp.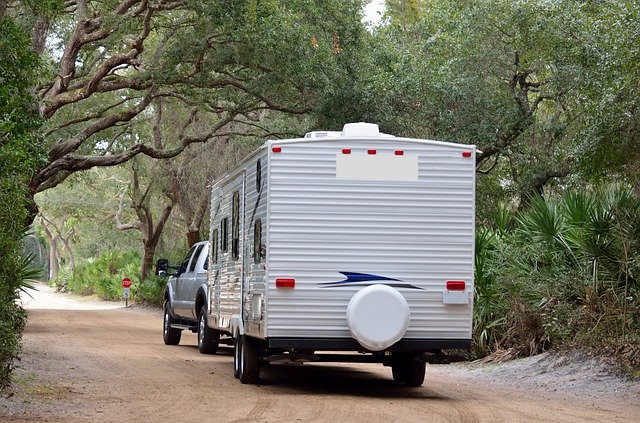 ---
He comes closer but never looks directly at me. He has a long, ratty beard and has at least a hundred plastic grocery bags tied all over his clothes. I comment about how nice the day is. No response from him. He sort of paces around the perimeter of my camp I thank my laziness for staying in my truck.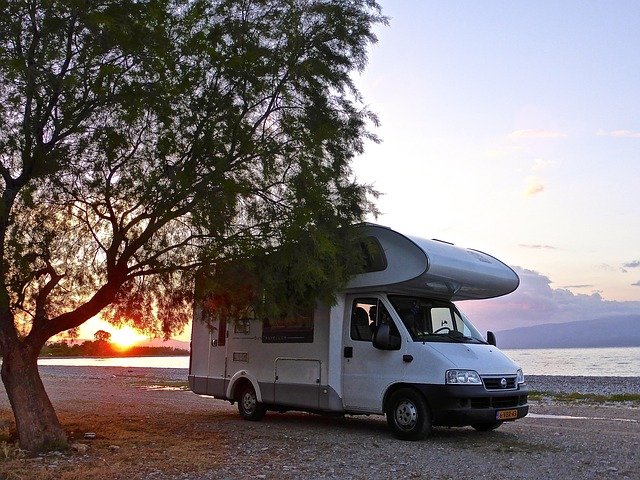 ---
It's Hard Out There for a Mole
It was 2 AM, pitch dark. We heard rustling in the woods. We all had our flashlights pan out when all of a sudden a mole comes running towards us and INTO the fire. Like, right into it. We could hear it sizzling while we all were screaming! The next day, the charred body was buried with a proper funeral.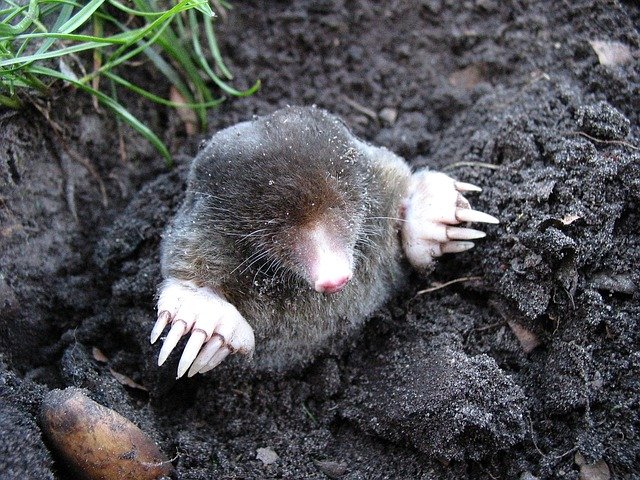 ---
Oh Dear
I went camping with my friends back in high school. We hiked way out into the woods and collapsed, exhausted, into our tents. Middle of the night, I hear something outside my tent. Then another something, and another, all around the tent. I had an ominous idea of what it was.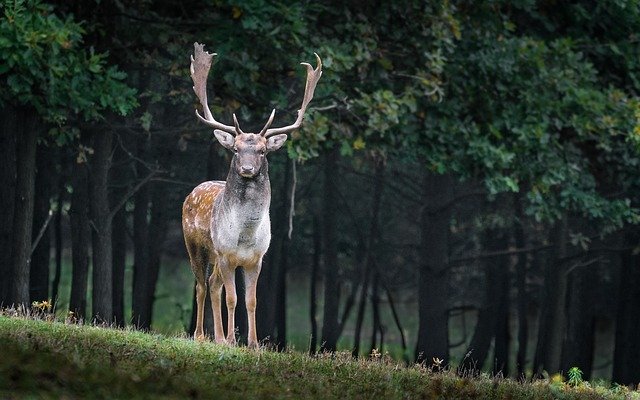 ---
It sounded so much to me like something stalking up to our tent and surrounding it. I gathered my courage and looked out, shining my flashlight into the pitch-black darkness. All I could see in the dark was shining eyes looking back at me. Not little eyes or eyes close to the ground, it was a herd of deer.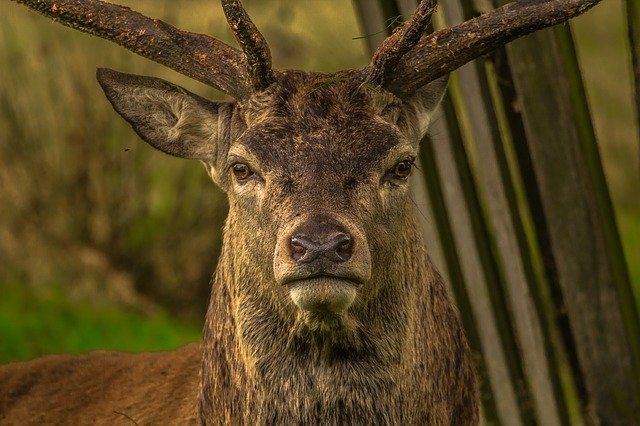 ---
"Lucky" Encounter
My wife and I were camping alone in a kind of remote area, but there were little campsites made by the parks department that were flat and clear. We found a great-looking spot, but it was right on a lake, which I thought we should avoid. At the same time, we were beginner backpackers.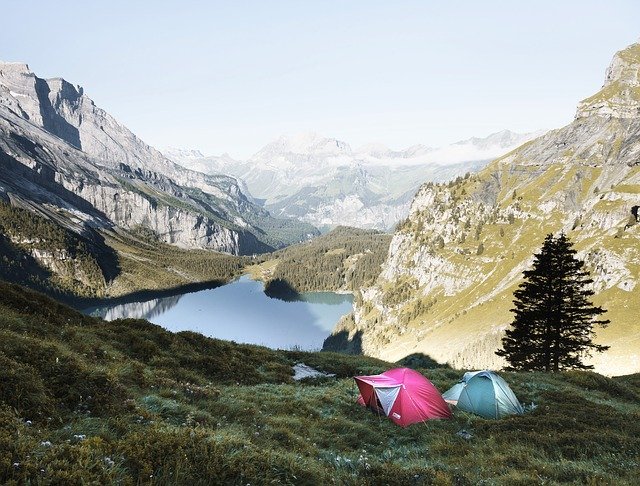 ---
So we figured the parks department wouldn't make a spot there if it wasn't safe. We were so wrong. I was feeling a little beat so I took a short nap while my wife read a book. When I woke up, she told me that somebody was walking around at our campsite. I looked around but didn't see anything.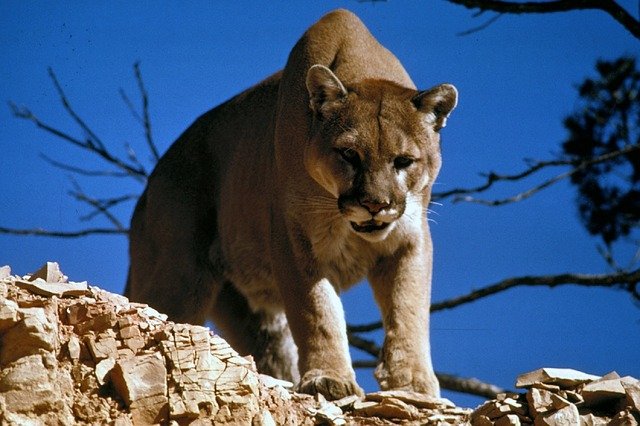 ---
I didn't have a knife, and I started freaking out. Then suddenly we heard it, it sounded like a cat cleaning itself. Then more walking around in circles around the tent. Then the sound of a large cat lapping up water just feet from our tent. It hung around for what seemed like a long time.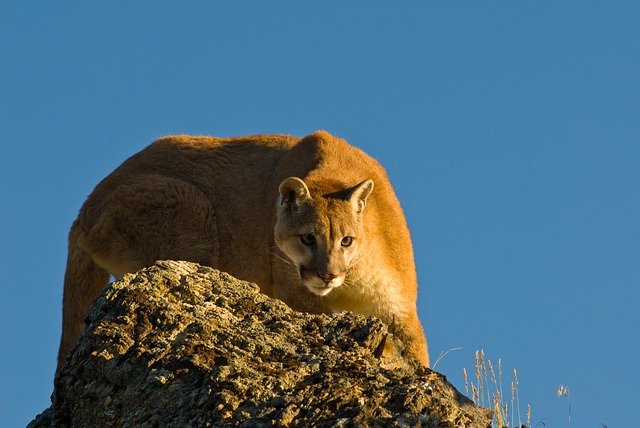 ---
Very cautiously poked my head out. I didn't see anything. The next morning, we get up and there are massive paw prints at our campsite. We were "lucky" to have an encounter with a mountain lion, according to the game rangers we spoke to the following day.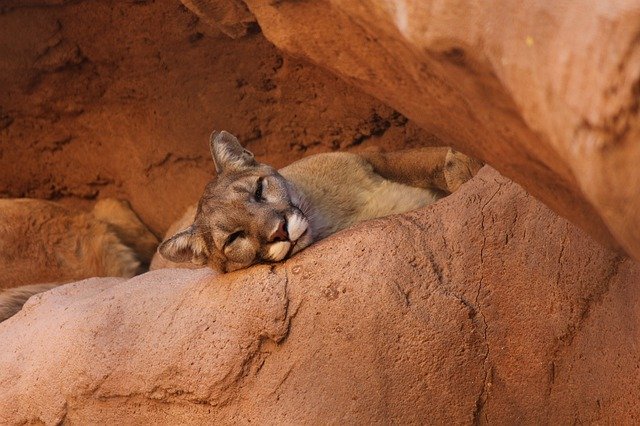 ---
Silly, Clumsy Bear
My parents' story, not mine. They were on a canoe trip way up in nowhere, Saskatchewan, far from any semblance of civilization. One morning, they hear a rustling outside their tent. Still half asleep, my dad sits up and tries to figure out what is going on. The noise is loud, and very close.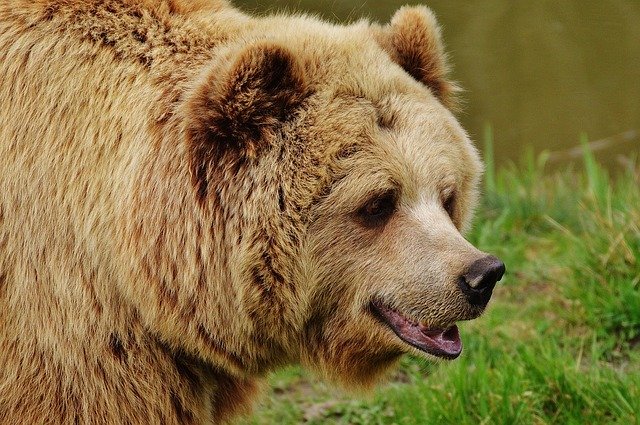 ---
Before he can collect himself enough to go investigate, the worst happens. His whole side of the tent collapses in on top of him. The weight lifted quickly. Now entirely awake, my parents scrambled to open the tent flap and figure out what was going on. About ten feet away was a spooked black bear.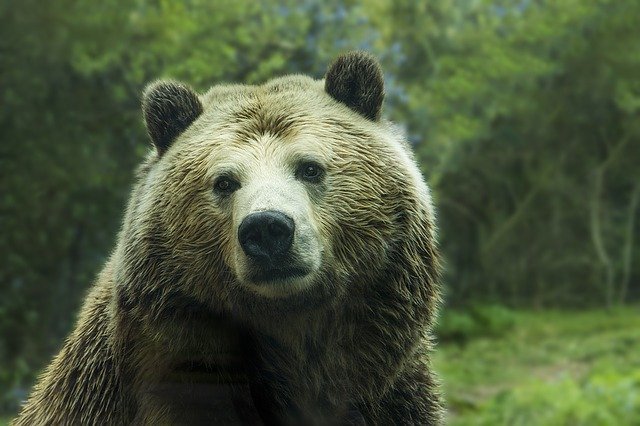 ---
It was staring confused and concerned at the tent. After being yelled at a bit, it ran off. We figure it had been foraging in the bushes right behind the tent and lost its balance. So my dad can truthfully say he has been sat on by a bear. They can be glad it didn't crush them!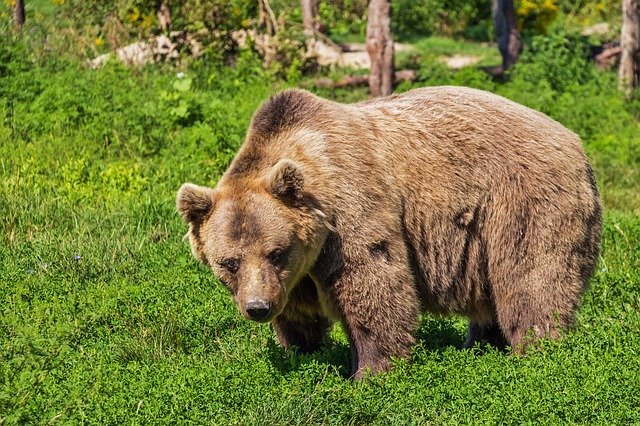 ---
Ungored and Terrified
We like to hike 3-5 miles down a trailhead in deep Georgia. One night, the temperature dropped into the low 20s, which is really rare for mid-fall. We got a solid fire going, and the heat mixed with a full belly put us all to sleep. I woke up to my buddy tapping my foot with a stick.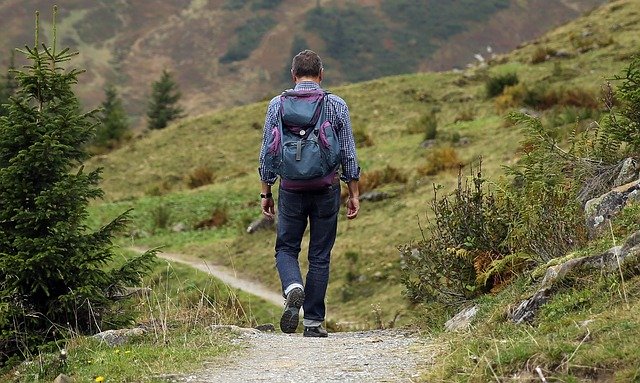 ---
I looked up at him. When I saw it, my jaw dropped.  There were two wild boar kicking up dirt around the dying fire. We didn't have any sort of weaponry except a hand axe that was out of our reach. My friend and I laid there, completely silent, watching these two for about an hour.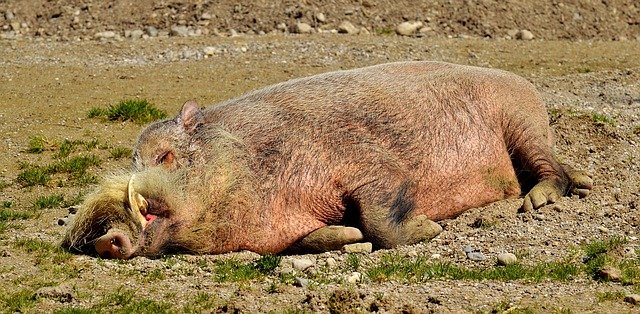 ---
We All Have Our Own Raccoon Conspiracies
I remember many nights waking up to things reaching into my pockets and pulling things from my kit. I'd wake up to a raccoon pillaging my things, literally unzipping pouches and such. I still swear to this day they were organized, rallied behind this giant raccoon jerk.
---
The Scary Pony Lady
On a camping trip in the middle of the night, my mom woke up, which woke me. She was sitting up straight but completely still, and I looked over at what she was staring at. In the moonlight, there was the silhouette of what looked like an old woman looking into our tent.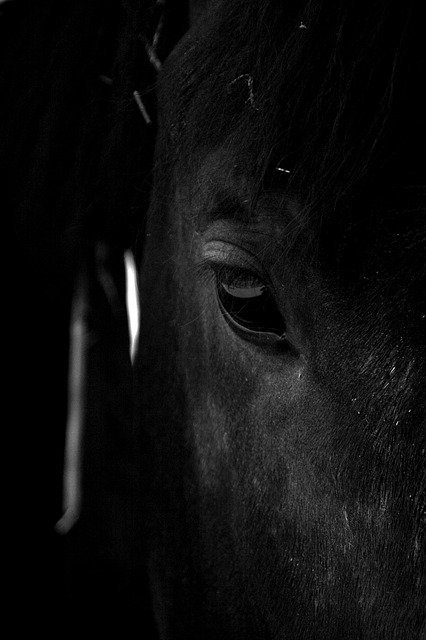 ---
Long hair and everything. I was young, so it terrified me, and I started asking my mom what that was and who was outside. Once I made noise, it spooked the "old woman" and she took off, and that's when we realized she was actually one of the feral ponies that live on the island.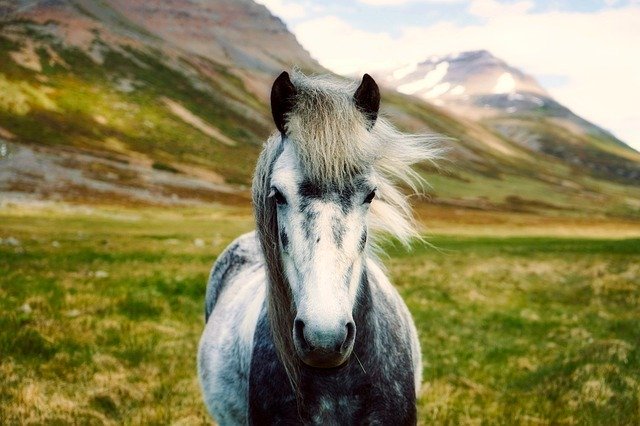 ---
We won't be going camping soon after these stories! Have you been spooked on a camping trip before or have all your experiences been good? Leave a comment below and be sure to stay tuned for more!
Sources: Factinate