Edward Norton: Actor Blacklisted By Hollywood
We all remember Edward Norton from Primal Fear, Fight Club, American History X, The Incredible Hulk, and many other movies. But you must have noticed that we don't see him so often these days. Where did he go and where is Edward Norton now? 
Is it true that the director of American History X wanted his name to be removed from the credits because of Edward Norton? Why did Norton want to rewrite the script of Incredible Hulk and make it into a totally different movie? And how exactly did Edward get the reputation of being a problem actor who makes it almost impossible to work with? We'll give you the answers to these and many other questions.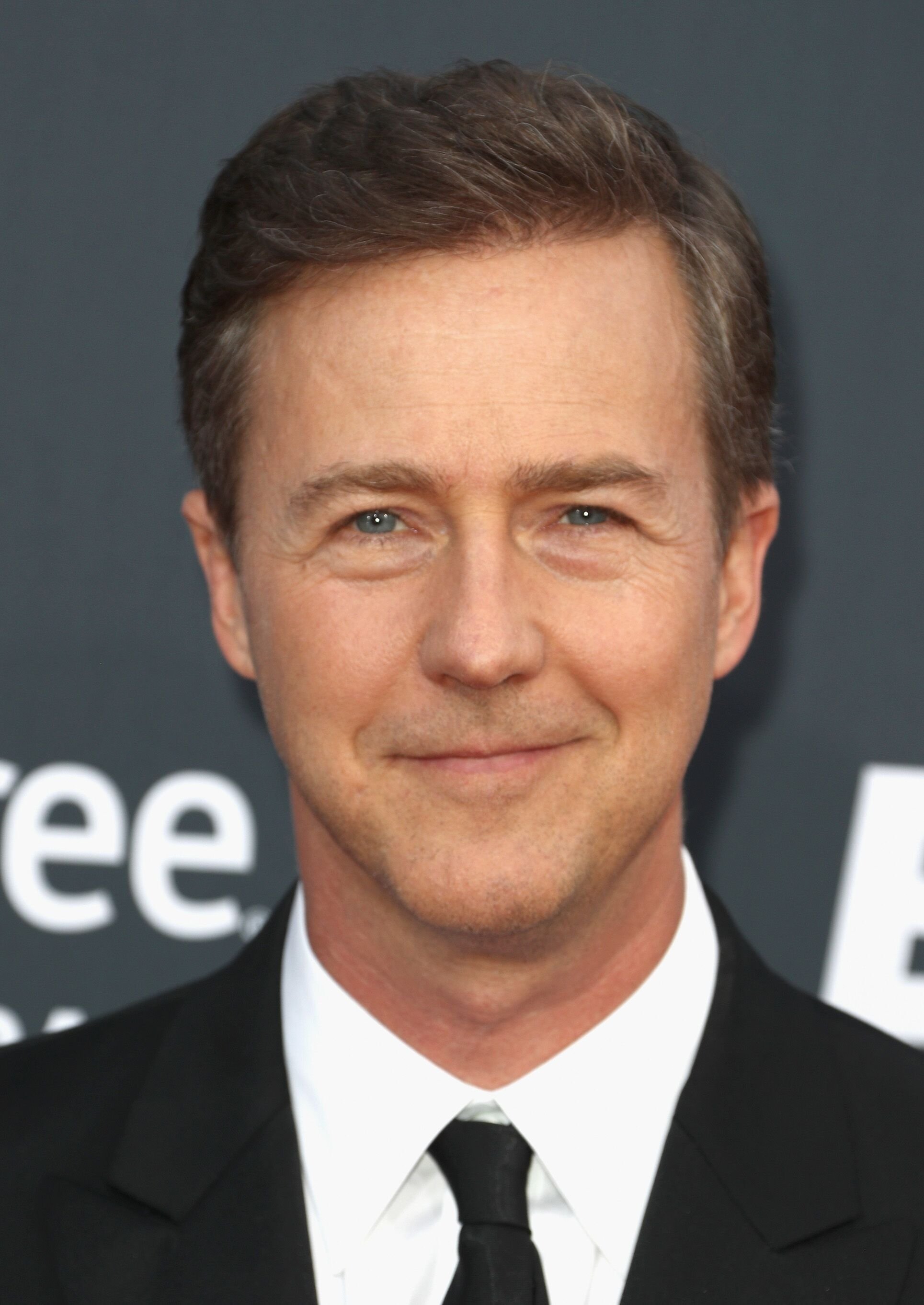 ---
Becoming Edward Norton
Edward got interested in becoming an actor after his babysitter, who was a Broadway actress herself, took him to see his first play called "If I Were a Princess". The boy was only 5 back then. 
While growing up, he loved watching movies and thought a lot about the process of making them. When he was 8, he made his professional debut in the musical Annie Get Your Gun and then he continued to act in theatrical productions.
The young actor took inspiration from stars Iike Robert de Niro, Al Pacino, Dustin Hoffman, and Ian McKellen, commenting that "The ones I liked were also the ones who made me think I could do it because they weren't the most handsome guys".
Breakthrough in Hollywood
At 26, Edward landed a role that eventually made him a household name. Of course, we're talking about Primal Fear, where he portrayed the diabolical genius Aaron Stampler, an altar boy who is charged with killing an archbishop. Critics and viewers alike applauded his performance. He even received an Academy Award nomination and a Golden Globe Award for Best Supporting Actor for this role.
---
Interestingly, even at this early point in his career, Norton began making modifications to his character. For example, he gave Aaron a stutter and a Kentucky accent. Most of all, Norton amazed the viewers and critics with his ability to switch between the shy altar boy and his alter-ego, a violent man named Roy. Even his demeanor and posture changed after every transformation!
Everyone thought that it was a terrific start to a long-lasting acting career. And with his subsequent works, Edward proved that this opinion was correct.
Success Continues…
One of the movies that solidified Norton's image as a remarkable actor was American History X, where he played a reformed neo-Nazi who abandoned his ideology after serving a sentence in prison. While everyone praised Edward's convincing acting and rejoiced that he received the second Oscar nomination as the Best Actor, few people knew about the drama that took place behind the scenes. In fact, it wasn't any less intense than the drama happening in the film itself!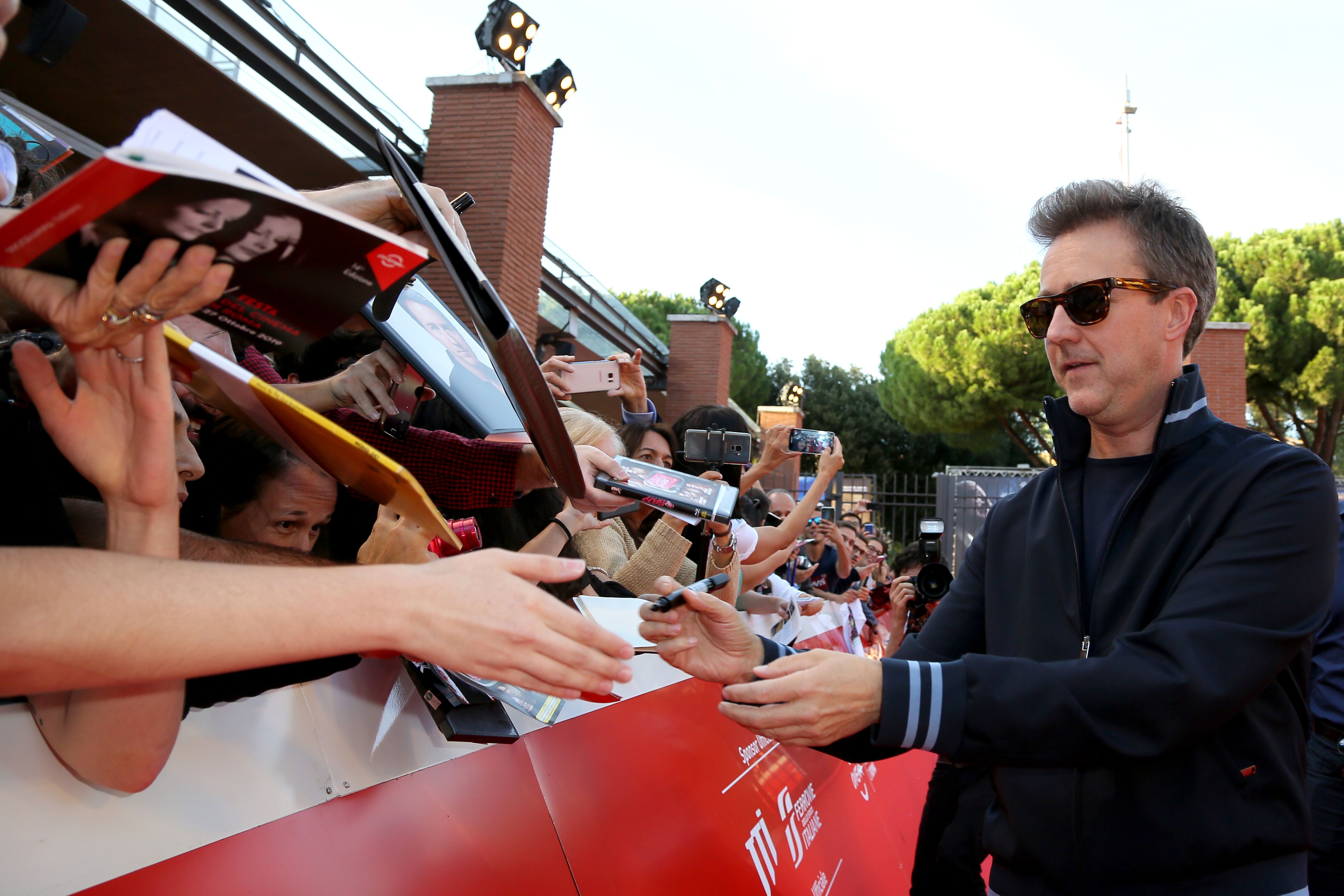 ---
During the entire duration of the filming of the movie, Norton had constant clashes with director Tony Kaye when they discussed his character's dialogue and motivation behind his actions. But when the editing phase began, things got really, really bad… Kaye created a 95-minute cut and Norton didn't like it even a bit! He said that the director removed way too much and ruined the movie. Norton even suggested that he'd make his own cut and, after a period of negotiation, the production company relented.
The new version clocked in at over 2 hours and made it to theaters and film festivals. Norton was content with what he had done. After all, he proved his point and turned the movie into a masterpiece. But Kaye had another opinion. He was so furious about Norton redoing his version that he even asked the Directors Guild to remove his name from the credits or replace it with "Humpty Dumpty". The request was denied and Kaye never worked with Norton again.
Edward the Re-Doer
---
Fight Club, Keeping the Faith, and The Score followed, making fans love Norton more and more for his talent and ability to transform completely on set. He grew in fame and collaborated with his role model Robert de Niro, as well as renowned actors like Brad Pitt, Helena Bonham Carter, and Marlon Brando. But behind the scenes, he gained a reputation as a man who wants things to be done his way and only his way.
While working on the Silence of the Lambs prequel Red Dragon, for example, Norton came to the movie set with brand-new pages to add to the script. He wrote them himself and said to the director Brett Ratner that they had to shoot his version instead of the existing script. Ratner didn't like the suggestion, and neither did the original scriptwriter, Ted Tally, who actually won an Oscar for The Best Adapted Screenplay in The Silence of the Lambs.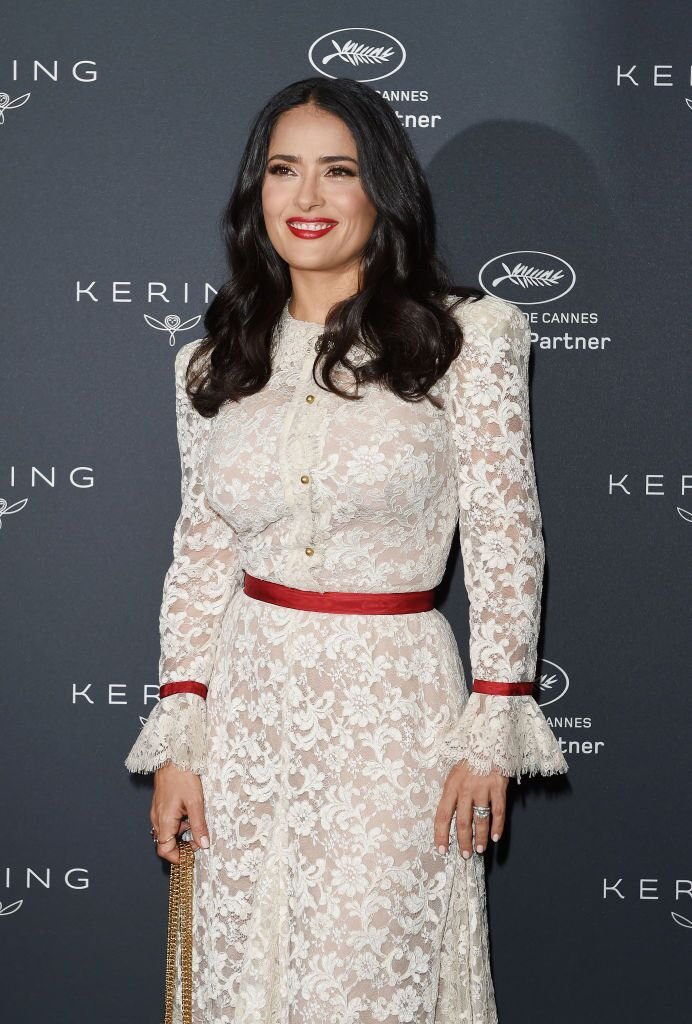 ---
In the same year, Norton played a supporting role in Frida, a movie that told the story of a Mexican painter Frida Kahlo with Edward's then-girlfriend Salma Hayek in the main role. On that occasion, Salma was the one who asked him to rewrite the script to make it perfect. Eventually, he did just that but the Writers Guild denied him credit and it made Norton furious.
"I got shafted by the Writers Guild at the last minute, but I wrote the draft that got made," the actor disclosed in an interview.
But Norton's desire to do everything his way didn't only mean rewritten scenes and altered characters. At least once, he even wanted to make changes to his costumes! 
During the production of Death to Smoochy, Edward decided that his character's costumes provided by the movie's costume designer weren't good enough and ordered fancy hippie-chic clothes from… Armani fashion house! And again, he did it without asking for anyone's approval. But it turned out that paperwork and negotiations about making the costumes and delivery were below his paygrade, so the costume designer was forced to deal with it all.
The Avenger Who Didn't Assemble
---
And now let's talk about, probably, the most well-known on-set conflict in the filmography of Edward Norton. During the pre-production of Incredible Hulk, Marvel Studios approached Norton and offered him to play Bruce Banner.
If you think about it, it's not surprising why they chose this actor for the role. Have you noticed that in quite a few of his films, including Fight Club and Primal Fear, Edward portrayed a character with multiple personalities and usually one of these personalities was violent? Who could have been a better Banner-Hulk, right?
---
Norton was interested, but before agreeing to the role, the actor set a condition: any changes he'd bring to the script had to make it into the final version. They agreed, but it turned out that Edward had a very different idea on what Hulk should've looked like.
He wanted to make the film darker and more serious… more like Nolan's Batman trilogy. As Norton later revealed in the interview with the New York Times, "And they were like, 'That's what we want!' As it turned out, that wasn't what they wanted."
---
So what actually happened there? Well, Norton rewrote the movie substantially weeks before filming. Director Louis Leterrier tried his best to make the movie as close to Norton's script as possible. Since he didn't have much time to do it properly, the result was an utterly messy cut. It was so bad that Marvel executives decided to order a new one and demanded that it have less dialogue and more action. But it didn't end there.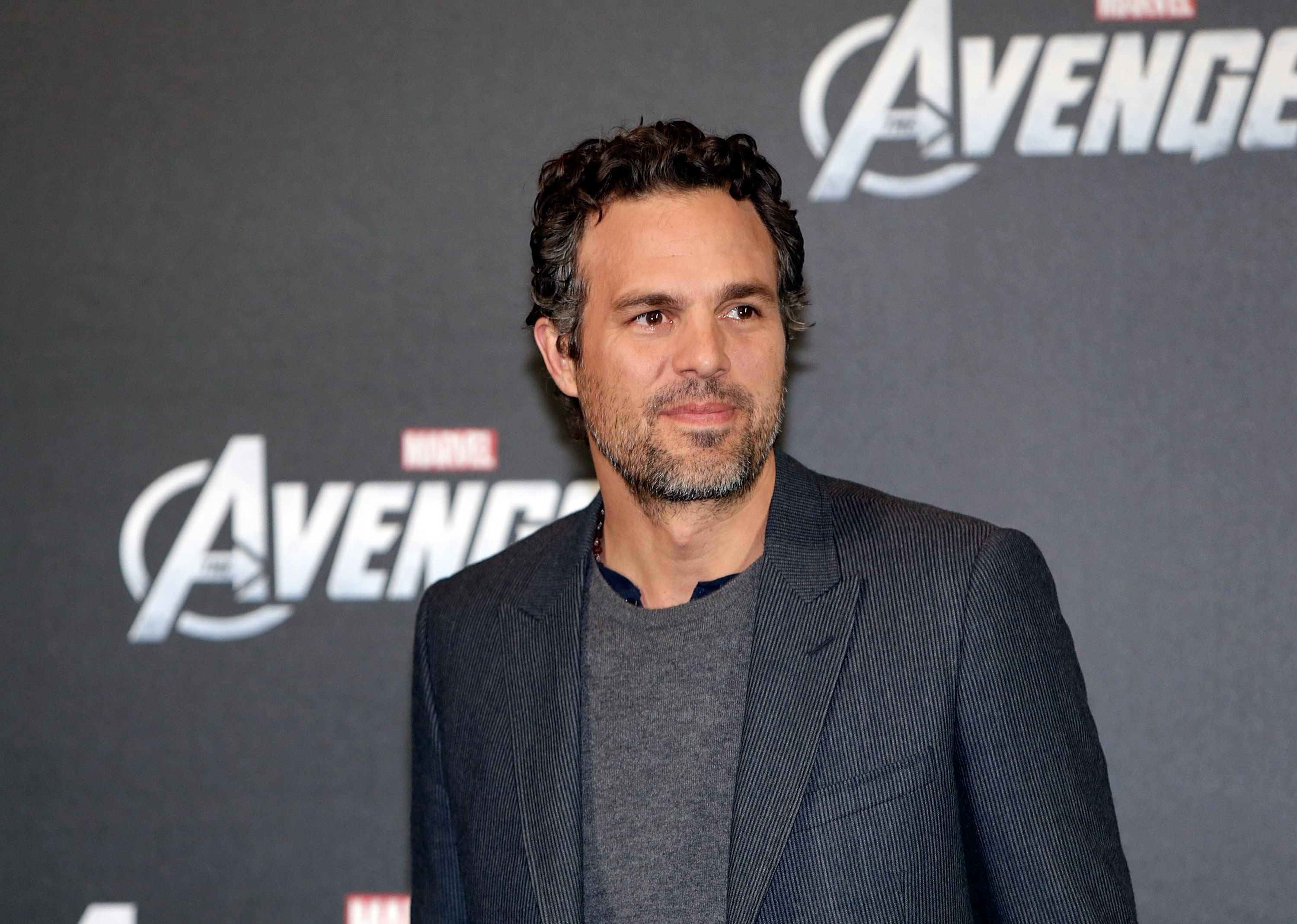 ---
As we know, they eventually decided to recast the Hulk for The Avengers and the role went to Mark Ruffalo. And later on, Marvel Studios even decided to comment on their decision, which is a very rare occasion. They stated that their decision wasn't based on money, but on their desire to work with an actor who has a good collaborative spirit and, well, can work in a team.
"The Avengers demands players who thrive working as part of an ensemble, as evidenced by Robert, Chris H, Chris E, Sam, Scarlett, and all of our talented casts," Marvel executives said.
---
In short, what they meant was that they didn't want to deal with Norton's quirks anymore. And it's easy to understand them. We mean, Avengers have to assemble, right? It was probably a huge blow to Edward's ego to learn that he was fired because his spirit wasn't collaborative enough…
Commenting on his withdrawal from the franchise, Norton said: "I think you can sort of do anything once, but if you do it too many times, it can become a suit that's hard to take off, in other peoples' eyes."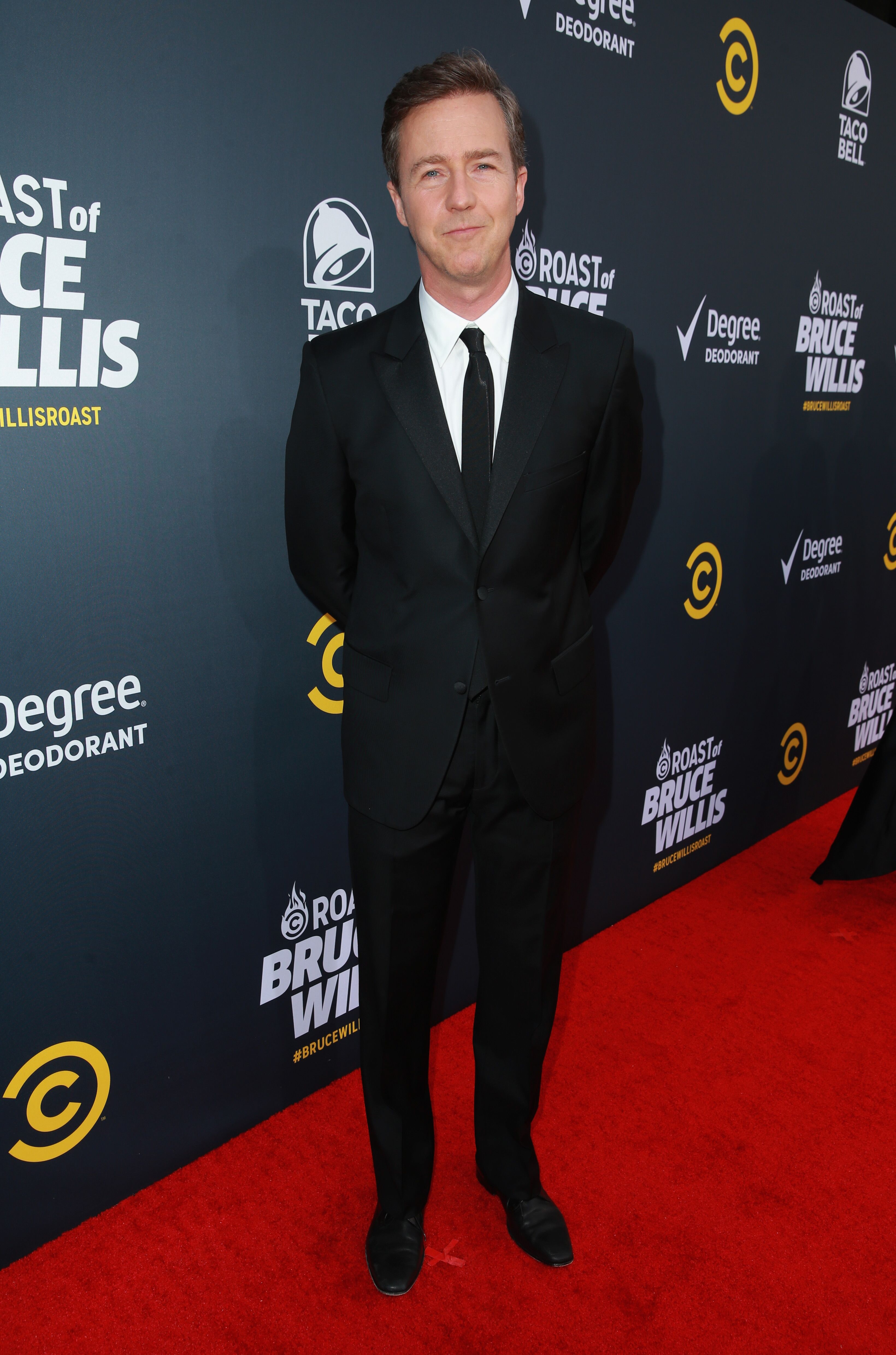 ---
Well, he's not wrong. Often it is hard to get rid of a role you once played. But… We don't think Robert Downey Jr regrets being associated with Iron Man, right? 
Funnily enough, things didn't end there. In 2018, Norton made a rare TV appearance in The Comedy Central Roast of Bruce Willis. He made a couple of pretty inappropriate jokes there, like saying that he shaved his head and acted like a racist in American History X to emulate Willis. "It's probably the closest any actor has come to being you in a film, and I got nominated for a Best Actor," Norton added. Like… what???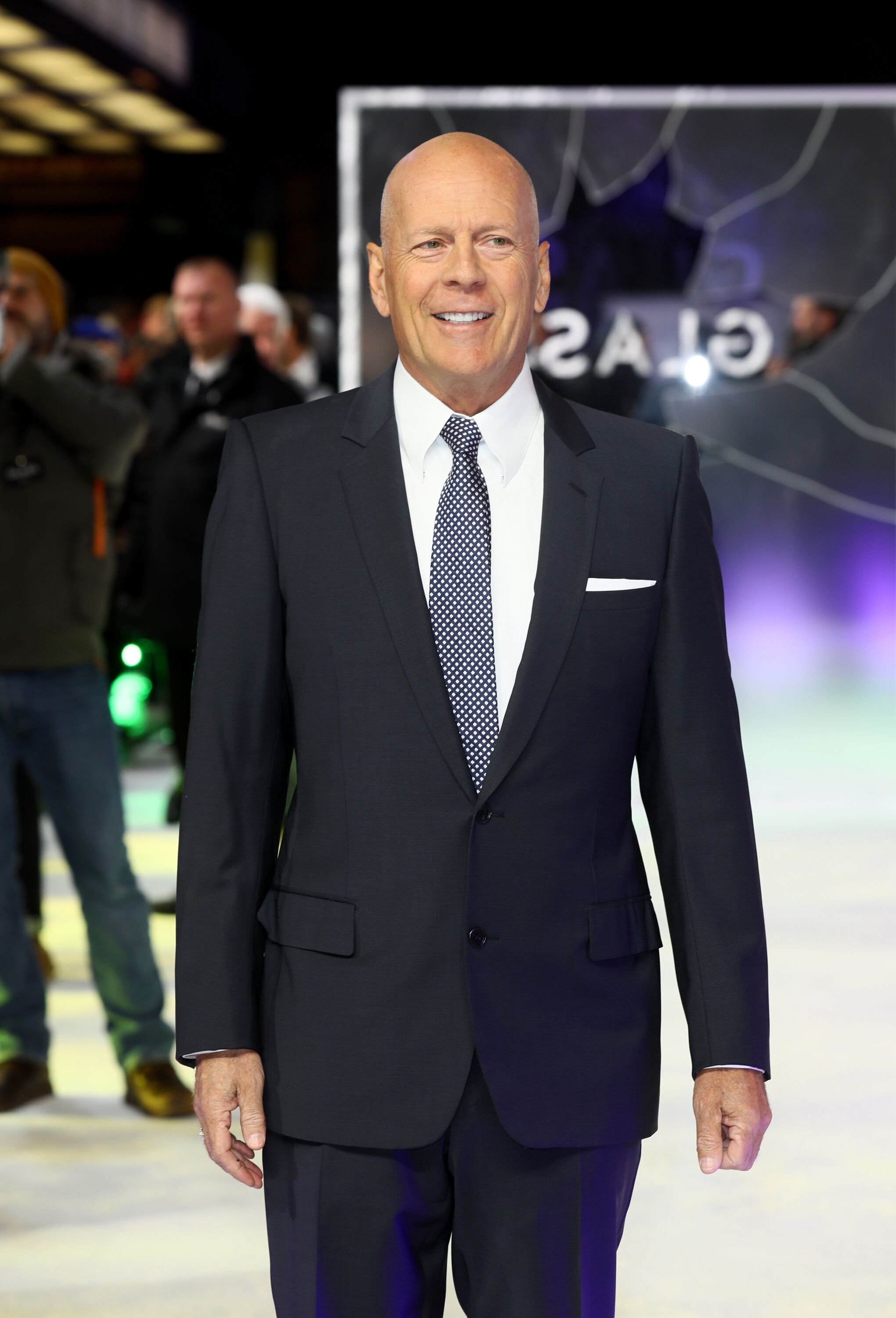 ---
And then he said that to be more like Bruce, he took part in a big action movie, meaning The Incredible Hulk, and said: "You know what went wrong? I wanted a better script. I thought we should try to make one Marvel movie that was as good as the worst Chris Nolan movie, but what the hell was I thinking."
Afterward, the media buzzed with how Norton managed to roast both Bruce Willis and Marvel at the same time. But later, in an interview with the New York Times, the actor explained that he was misunderstood. "I talked about how I tried to do what Bruce did and make a big movie but I was an idiot because I tried to make the script better." It turns out that he was actually making fun of himself… or was he?
So Where Is Norton Now?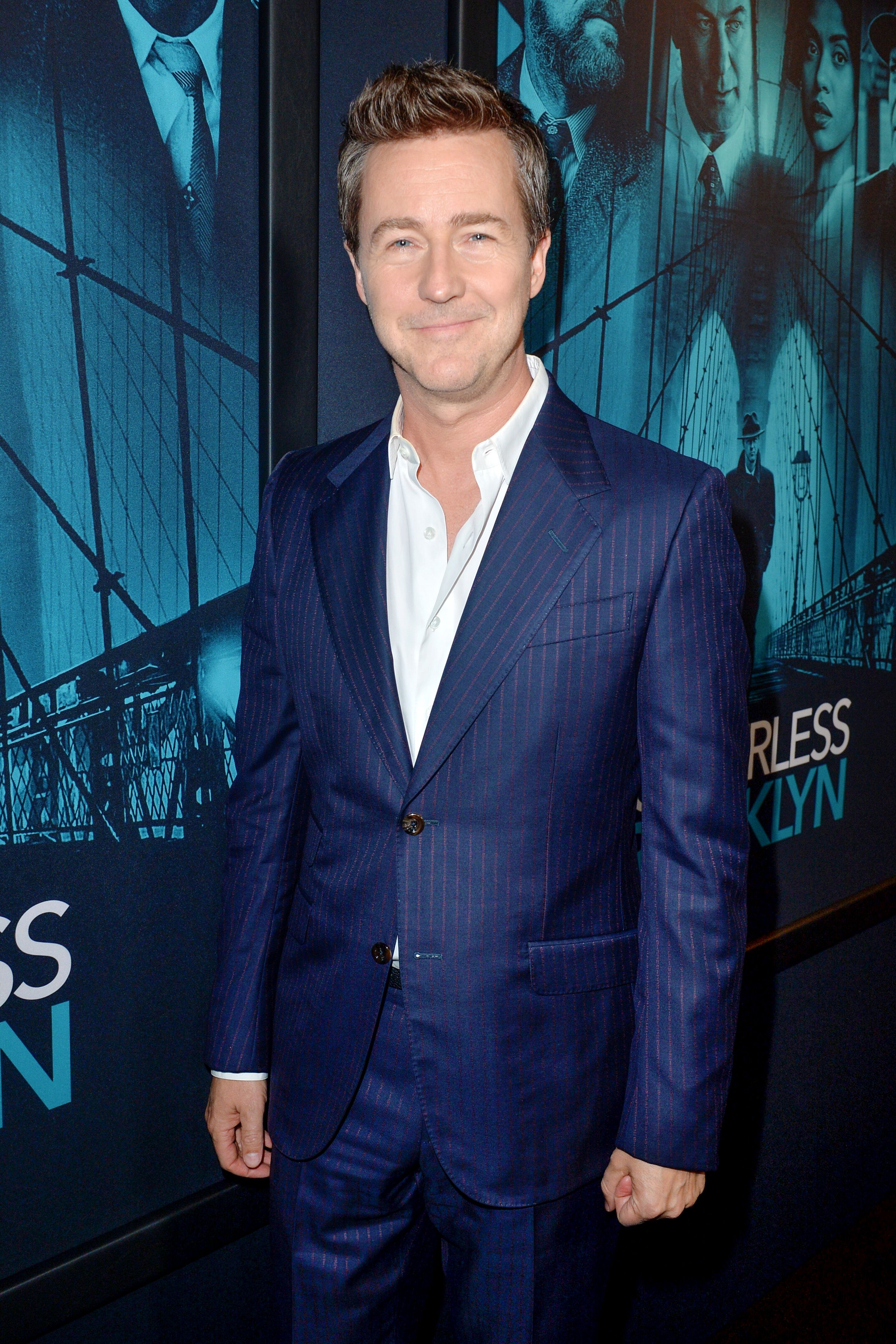 ---
Even though Norton isn't the most easy-going guy on set, we still can't say that he's entirely jobless. Five years ago, he was nominated for an Oscar for the third time as Best Supporting Actor in Birdman. Ironically, in this film, he played a pretentious and selfish actor that no one wants to work with.
Well, it means that at least Norton has a good sense of humor! But it's hard to say what he actually thinks about this role and his performance in the film because he never watches the films he's been in.
"I want to watch other people's movies," Norton said in an interview. "I'd rather go watch Jacques Audiard's new movie than anything I'm in."
Anyway, his most recent project is Motherless Brooklyn, a neo-noir crime film set in the 1950s in New York. It speaks of a private detective with a developmental disorder called Tourette's syndrome trying to solve the murder of his mentor. Along with Edward, the movie features Alec Baldwin, Willem Dafoe and Bruce Willis (looks like he wasn't offended by the roast anyway).
---
Norton didn't only star in this film, but he also wrote the screenplay, directed, and produced it. Well, maybe that's the solution to all his problems? Maybe he just shouldn't star in movies made by someone else and attempt to redo them in so many ways? But instead, he should create his own movies?
---
Presumably, that's what he's been thinking about lately because Norton even confessed in an interview that he has become more picky about his roles.
"I just think that I'm less interested than I used to be in, like, exploring genre for the sake of it," the actor said to Independent.
So it looks like the disinterest between Norton and Hollywood is mutual. And what do you think about Edward Norton? Did he have the right to redo the works of others so often? Or does he deserve the reputation of being a problem actor?