Real-life Partners of Smallville Cast
Even 9 years after the final season, Smallville is still in our hearts. So it's time to find out where its cast members are now and who are their real-life partners. 
Which actor had their engagement called off twice? Who, besides Allison Mack, was involved in a huge scandal? Who is getting ready to sign divorce papers? We're ready to tell you about the love lives of the actors from Smallville!
Michael Rosenbaum as Lex Luthor
Despite the fact that this actor is probably single now, he's had a few interesting relationships. Some sources say that Michael dated Candice King, who we all know from The Vampire Diaries. At about the same time, the actor dated actress Danielle Harris, but apparently, it didn't last long. 
Right after Smallville was over, Michael was rumored to be dating his colleague, Laura Vandervoort. Although neither of the two actually confirmed anything, many sources on the Internet claim that they did have an affair. Lex Luthor and Supergirl's relationship failed a year later, and for many years we haven't heard anything about Michael Rosenbaum's relationship status.
In 2017, Michael's co-star from the show Impastor, Sara Rue, revealed some truth about Michael in an interview with PEOPLE. She said that Michael is single and jokingly suggested that all the single girls consider him as an option. 
Michael Rosenbaum got so desperate that he even tried Online-dating. It only happened once and only thanks to his friend's advice, but apparently, this attempt wasn't successful. Now we don't know anything about his relationship status for sure, but we hope that our favorite Lex Luther will find his happiness.
Erica Durance as Lois Lane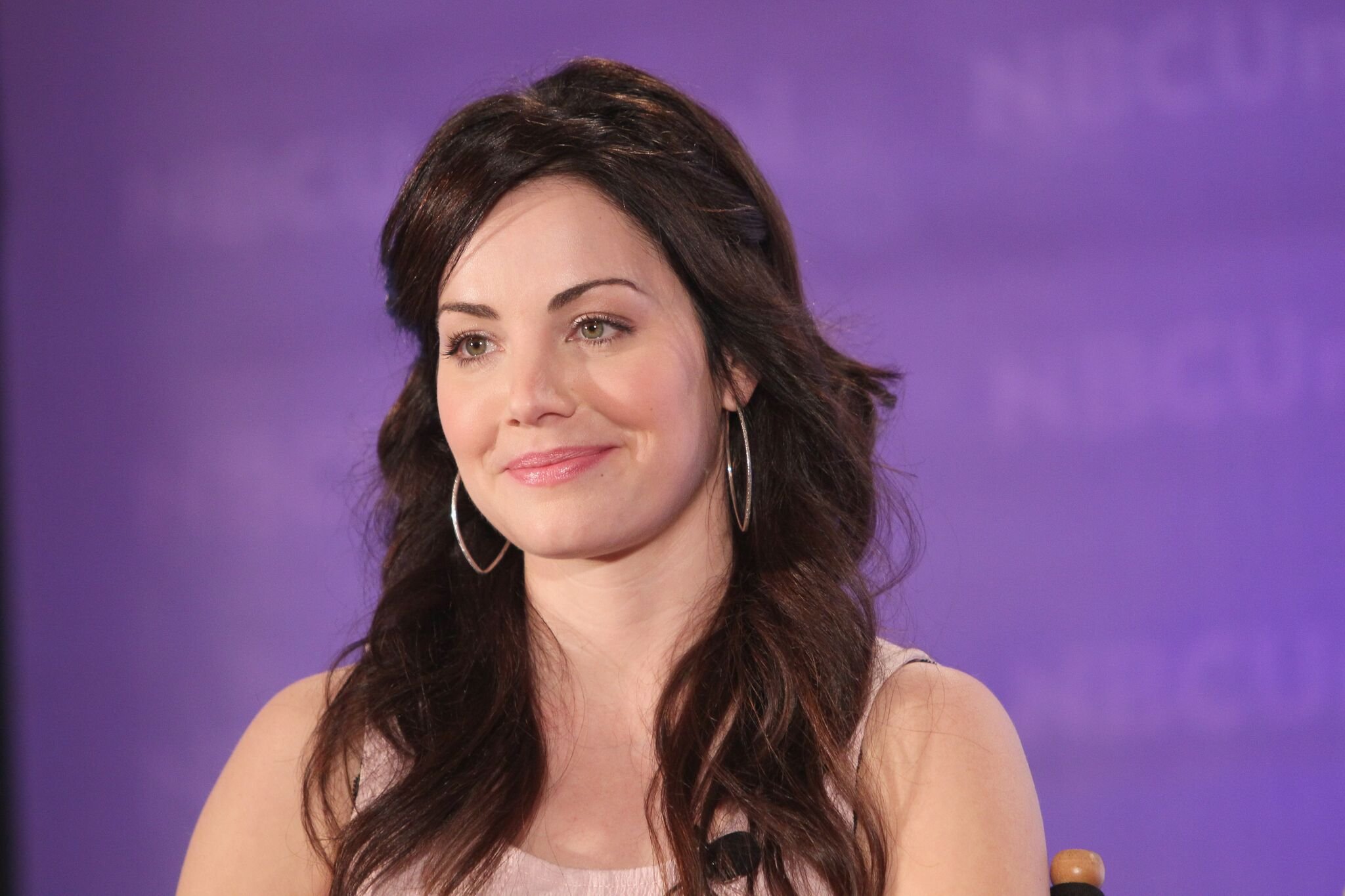 Can you believe that this Canadian actress got married for the first time when she was just 18? Just imagine this: when she appeared in Smallville, not only had she already been divorced from Wesley Parker but had also already been married to director David Palffy. Erica became the step-mother to his son, David, from his previous marriage, and only 10 years after she gave birth to her first one.
In an interview with Hello, she revealed that the birth of her son didn't really change her life. "It's not a completely new chapter because I have one son who's 16 and now one who's brand new. There's a lot of juggling going on, but we just love it".
2 years later, Erica gave birth to another baby and during her pregnancy, she revealed that it was really hard to find a balance between her job and family, and she could only manage thanks to her husband. During pregnancy, the actress portrayed a leading character in Saving Hope, where she had to work for 12 to 14 hours.
Her older son, David, was 18 at the time of the interview, and Erica said that her husband and her try not to limit his freedom and discuss all the important questions together. This year he's gone off to college, and Erica posted a touching picture of her sons.
However, Erica is not just an amazing mother who's crazy about her children, she's also a rambunctious actress. A few Christmas movies with her have been released this year! If you want to watch something kind and festive, then The Christmas Chalet and Christmas Stars have been made just for you!
Kristin Kreuk as Lana Lang
It's hard to imagine Smallville without this wonderful actress, isn't it? She was rumored to have been in affairs with Tom Welling, and with Jay Ryan. In reality, it turned out to be a bit different, though. 
Back in 2004 Kristin met actor Mark Hildreth, and they immediately liked each other and started dating. As it often happens in the actors' world, the two couldn't be together due to differences in their schedules, and their relationship failed. 6 years later, they met again and decided to give their relationship a second chance, and so they stayed together for 3 years.
Everything ended because of the organization, which both actors were a part of, and which ruined Allison Mack's life (the actress who portrayed Chloe Sullivan in the show). Kristin left it in 2013, while her sweetheart stayed. Mark quickly made friends with the mentioned Keith Raniere and found a new girlfriend, Cathy, in the organization.
We have no idea who Kristin Kreuk has been dating since then, According to her IG, the actress spends a lot of time reading, as she constantly suggests books to her followers and shares her thoughts. We hope she's happy and we are looking forward to seeing more of her on our screens!
Sam Jones III as Pete Ross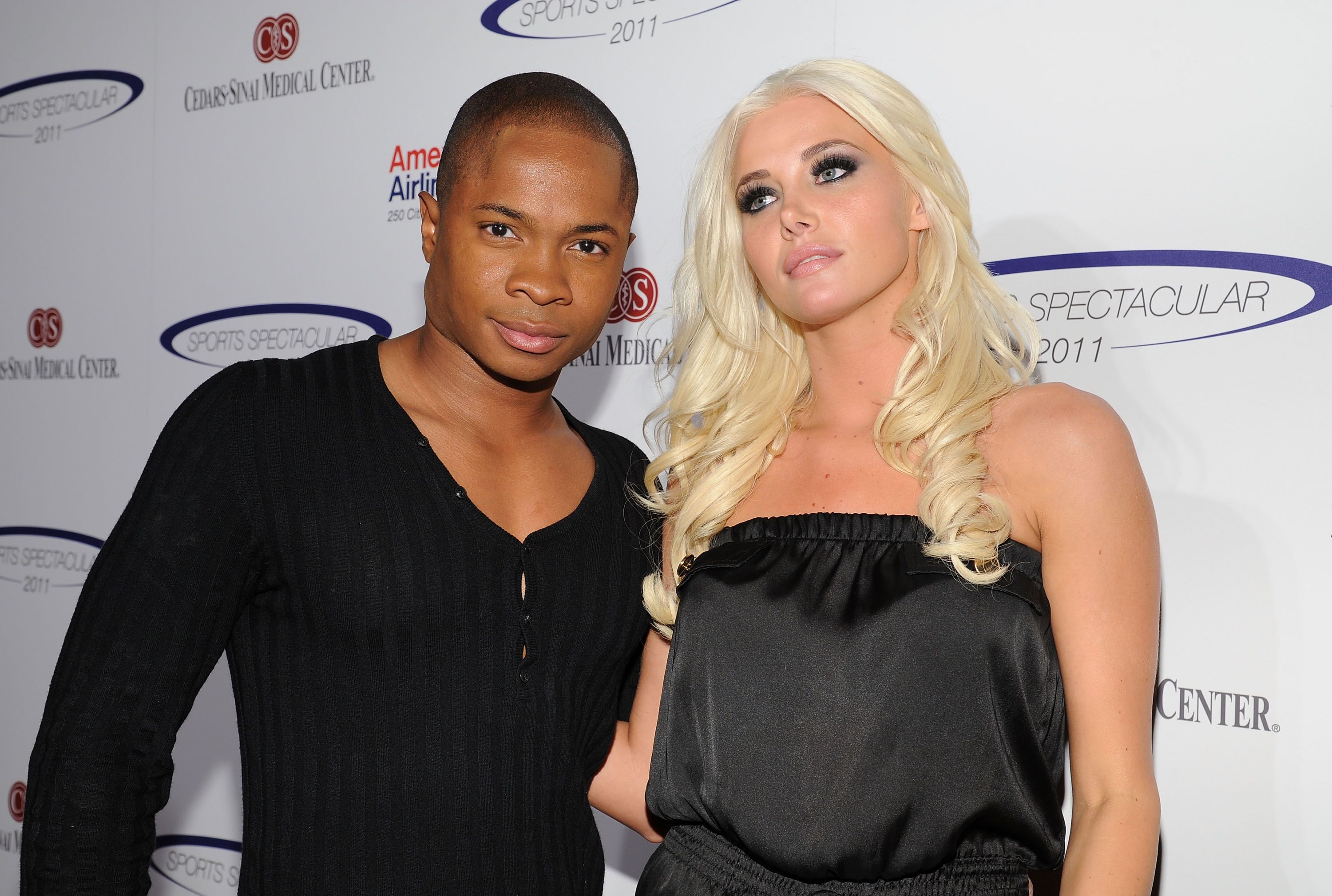 This actor's love life is also full of surprises. Back in 2010, Karissa Shannon, who we know as a Playboy model, confirmed in an interview that she was dating Sam Jones III. Their relationship became famous because it was the same year that a hot video of the couple expressing their feelings for each other appeared on the Internet. Despite the fact that they were trying to delete it from the Internet, it even aired on a DVD from Vivid Entertainment.
A year after that, Karissa left Sam and along with her twin-sister Kristina moved, back to the Playboy Mansion. That same year, Sam Jones got into prison. We don't know who he's dating right now, but lately, he's been posting a lot of videos on his Instagram with different girls who aren't quite modestly dressed. He's also been actively advertising his new song All Gas No Breaks! and seems to want to try his hand in music.
Tom Welling as Clark Kent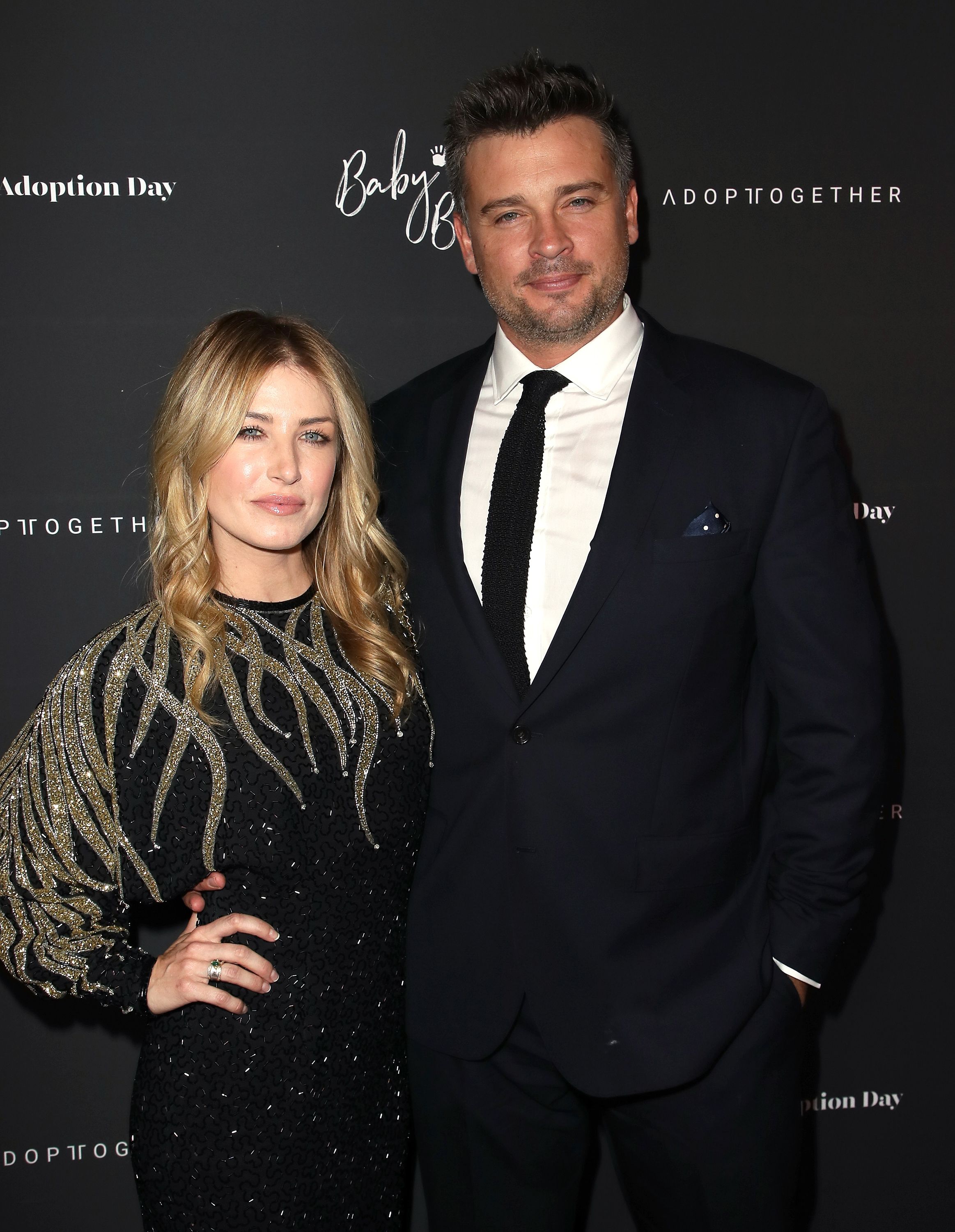 It's time we speak about the main superhero from the show. In season 2 of Smallville, actor Tom Welling got married to model Jamie White. His closest friends and colleagues from the show, Kristin Kreuk and Michael Rosenbaum attended the wedding. The couple stayed together for more than 10 years but announced their break-up in 2012. They finally signed the divorce papers only in 2015, and it turned out that Tom had to pay his ex quite a lot of money. Jamie will get 20 percent of Tom's net professional income up until $5m, and Welling also has to pay spousal support for the next 5 years.
However, not only has this year brought Tom a very expensive divorce, but also his future wife, Jessica Rose Lee. Lee, an actress and an avid equestrian, started posting pictures of her loved one back at the beginning of 2015, and three years later, the two addressed each other as husband and wife for the first time on social networks. About a year ago, the couple announced Jessica's pregnancy by posting a cute picture.
"We are over the moon," she said at the time, adding that they were "filled with joy [and] love."
A few months later, the couple gave birth to a wonderful little boy, Thomson Wylde Welling! Jessica posted a very cute picture with the newborn. And finally, the couple recently got married in a closed ceremony, which was attended only by close friends. And of course, little Thomson looked amazing with his parents! Tom Welling does not hide his feelings for his family and occasionally posts incredibly cute pictures. 
If you miss the best Superman, you can soon see Tom in mega crossover Crisis on Infinite Earths. It is gonna be huge!
Justin Hartley as Oliver Queen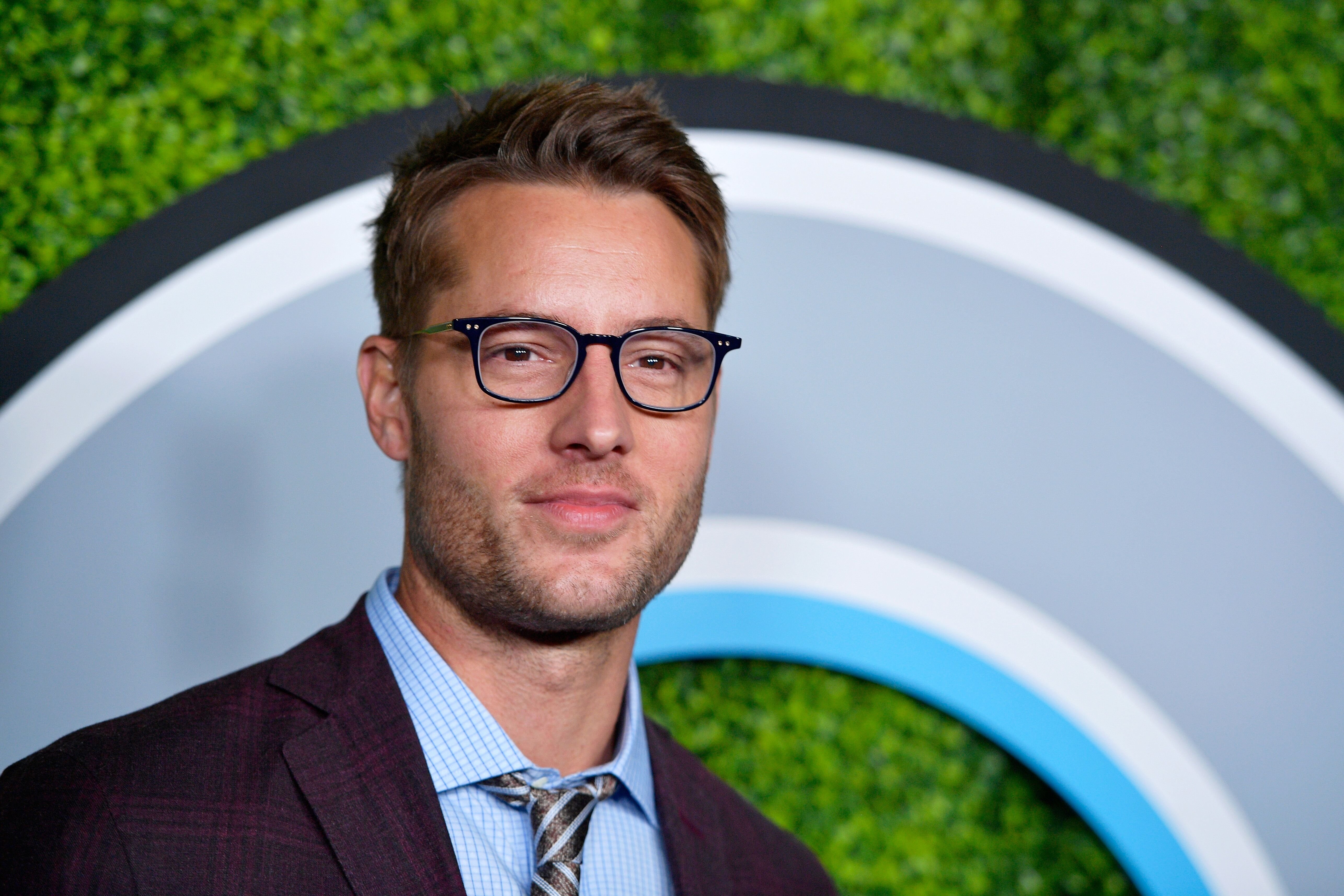 How could we forget about Arrow? We know Justin Hartley for his role in the family drama This Is Us, but for many fans he will forever be Oliver Queen! 
Did you know that at some point Justin was famous for being a soap opera actor? It was during the shooting for one of them, Passions, that he met Lindsay Korman. They started dating in 2003 and got engaged half a year after their relationship started. They soon got married and gave birth to their daughter. The two stayed together for 8 years before Lindsay announced their divorce.
Raising their daughter Isabella turned out to be quite difficult, but the ex-spouses managed. Although Hartley and Korman broke up in 2012, they remain in touch to make sure they are doing their best for their daughter.
"She's very resourceful, so I'm thankful that that's the case (and) I get a lot of help from my ex-wife," he told the magazine. "I get a lot of help from my daughter. I mean, she's the one that's making it all go around. She deserves all the credit."
A year later Justin Hartley met his second wife, Chrishell Stause Hartley, who he married 4 years after their meeting. Unfortunately, the couple has recently announced their break-up. Soon Chrishell posted a meaningful post on Instagram: "It's hard to watch people change right in front of you," the post, which featured a Nishan Panwar quote, read, "But it's even harder remembering who they used to be."
She didn't directly mention her husband, but it's pretty clear, isn't it?
Aaron Ashmore as Jimmy Olsen
Did you know that this actor has a twin brother and he's also an actor? Besides this interesting fact, Aaron is also a married man and a husband of two children. Zoe Kate and Aaron Ashmore got married in 2014 and welcomed their daughter 2 years later.
The actor tweeted the news: "I'm a father! After a very scary birth, Zoë and our baby girl are recovering well." 
At the beginning of last year, they welcomed their second daughter, and Adam also shared the news on social networks: 
"My second amazing daughter has arrived safe and sound. All my love to my wife for growing and delivery this gift".
Aaron is very happy and keeps posting pictures of his family; for instance, a few months ago he posted a very cute picture with his younger daughter, Margot June.
Laura Vandervoort as Kara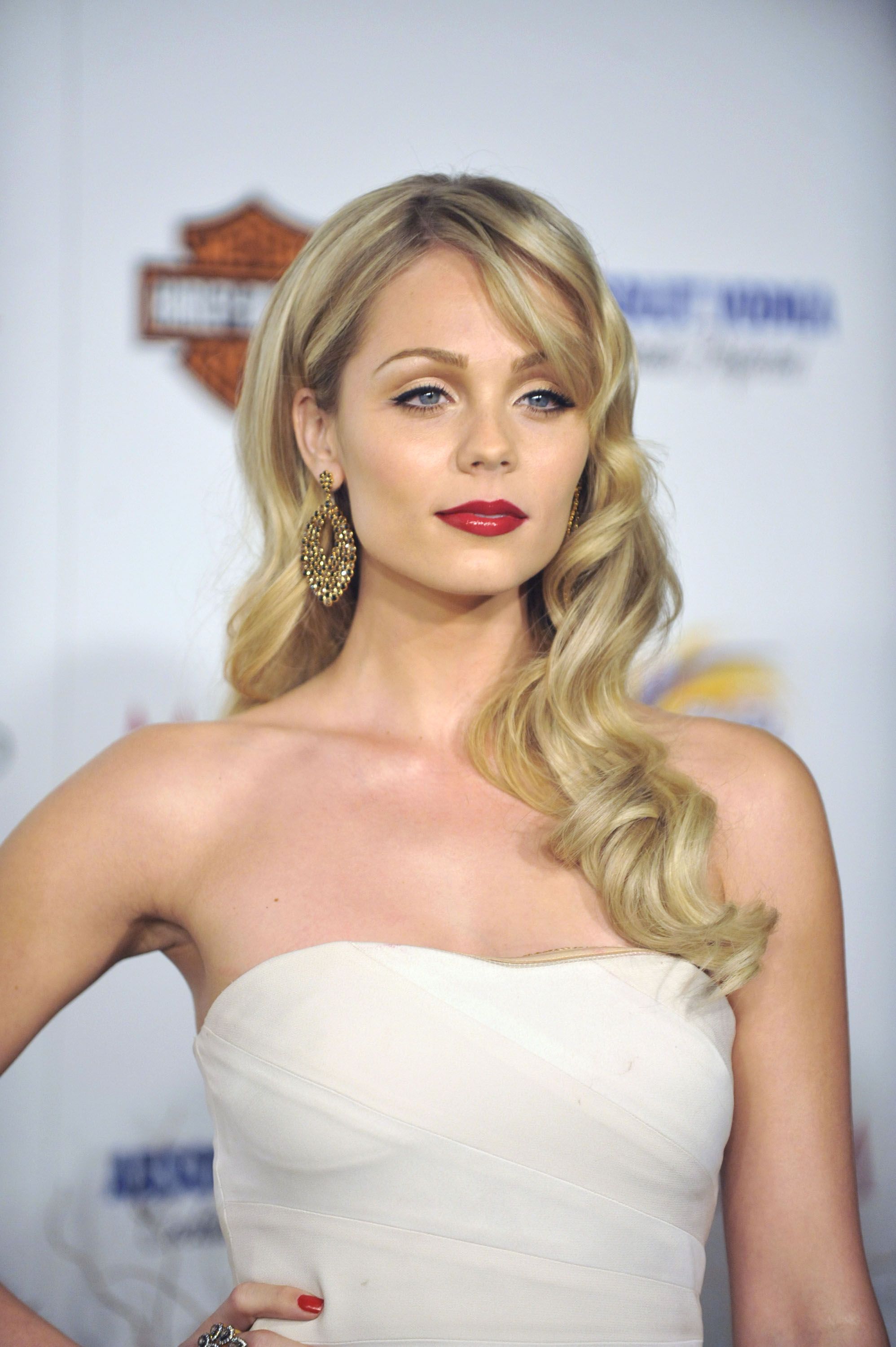 We have already told you about the alleged relationship between this actress with Michael Rosenbaum, but that's not the only love story in her life. Back in 2005 Laura met Corey Sevier on the set where they were both working, and the two stayed together for 5 long years, and they even got engaged. The engagement suddenly got called off and the rumors were that it happened due to Corey's infidelity.
Three years later, Laura Vandervoort announced her engagement with Oliver Trevena, and everything seemed perfect until right before the engagement party when the actress called off the engagement again. She made no comments about the situation, until right before the New Year when she posted an emotional picture from the engagement's anniversary. A bit later the post was deleted…
Now the actress is dating Shawn Piller who is not an actor but is a part of industry.  He is a producer, director and plenty of other things. Laura and Shawn have been together for 5 years already and it seems that they are doing just fine.